Once described by Mark Twain as the loveliest fleet of islands with the most magnificent balmy atmosphere in the world, Hawaii is the perfect marriage between pristine beaches and volcanic mountains. Its capital Honolulu calls the island of Oahu its home.
The beating heart of Hawaii combines sea, sand and fun with centuries of culture and heritage to create a Pacific paradise like no other. Oahu offers visitors the chance to learn more about Polynesian tradition and embrace the local aloha spirit during their stay. Here are my favorite things to do in Oahu, Hawaii.
Things to Do in Hawaii: Oahu
Scroll to:
---
Oahu Activities for First Timers
Enjoy Waikiki Beach
Waikiki was once a playground for Hawaiian royalty. The legendary Hawaiian waterman Duke Kahanamoku grew up surfing the waves of Waikiki.
On Waikiki Beach is no matter where you end up, there's always lots of stimulating activity surrounding you. It's a perfect spot for water activities, parties, or relaxing.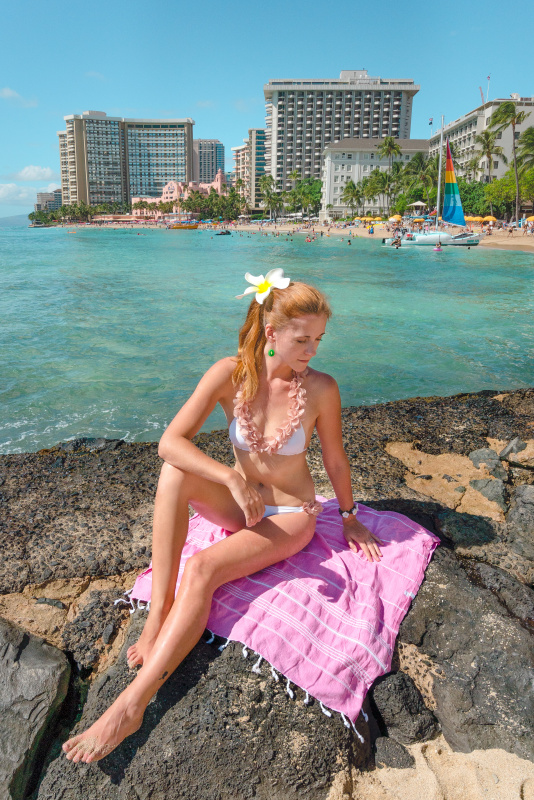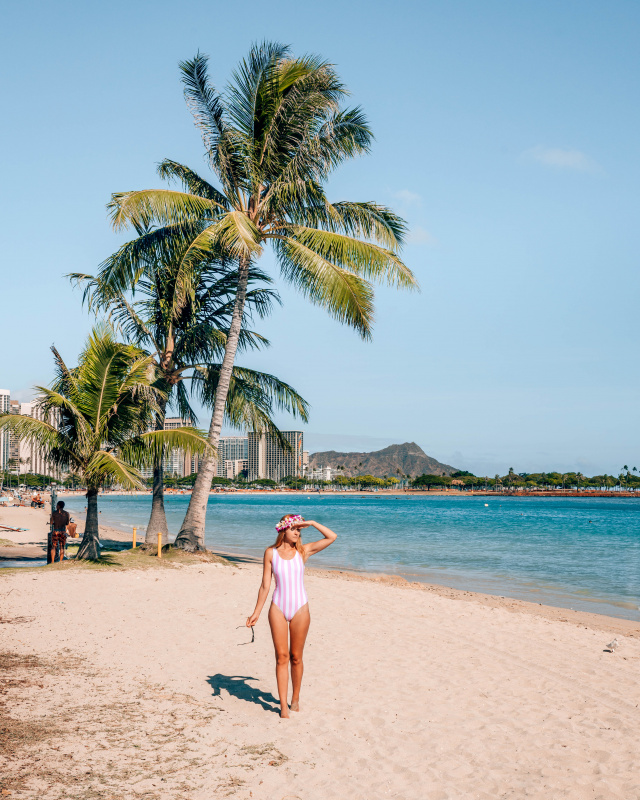 ---
Pearl Harbour
This famous landmark is home to three unique attractions and an active military base. Pearl Harbor allows you to travel back in time to World War II where submarines, battleships and attack-bomber airplanes once roamed the oceans and skies.
The Battleship Missouri Memorial witnessed many historical events and showcases a collection of documents, machinery and photos that tell an incredible story about war, peace and the men who lost their lives during this era. There are two guided tours on offer onboard the ship.
The Mighty Mo Tour is 35 minutes long and invites tourists to the famous Surrender Deck where the Japanese signed their surrender in 1945. Tickets cost $29 for adults and $13 for children. The longer Heart of the Missouri Tour allows you to delve deep into the inner workings of the battleship and visit engine rooms and other areas below deck. Tickets cost $25 for adults and $12 for children.
The Pearl Harbor Aviation Museum is another site worth visiting, especially for warplane enthusiasts. The museum is housed inside two World War era hangars and showcases a collection of military aircrafts and an interactive flight simulator. Guided tours are also available for those interested in learning more about the museum's growing collection of vintage aircrafts.
Opening Hours: Battleship Missouri is open daily from 8am to 4pm. Pearl Harbor Aviation Museum opens its doors every day from 9am to 5pm.
How to Get There: city buses traveling from Waikiki are available via Route 42 and will drop you off at the USS Arizona Memorial bus stop. Pearl Harbor Historic Sites Shuttle buses are also available to pick up visitors from major Waikiki hotels.

Alternatively, you can book an organized tour including transportation.
---
Kualoa Ranch
If you're wondering about tops things to do on Oahu look no further than Kualoa Ranch. It's a place you've seen many times on the big screen, even if you don't know about it.
You've seen this place in all Jurassic movies, Kong: Skull Island, Jumanji, 50 First Dates, Godzilla, Lost, and many more blockbuster hits.
Kualoa Ranch is more than a popular movie filming spot though. The US Department of the Interior's National Register of Historic Places since the 1970's, Kualoa Ranch Private Nature Reserve is owned and managed by the eighth generation descendants of Dr. Gerritt P. Judd.
Read more on which Kualoa Ranch tours to take and what to expect.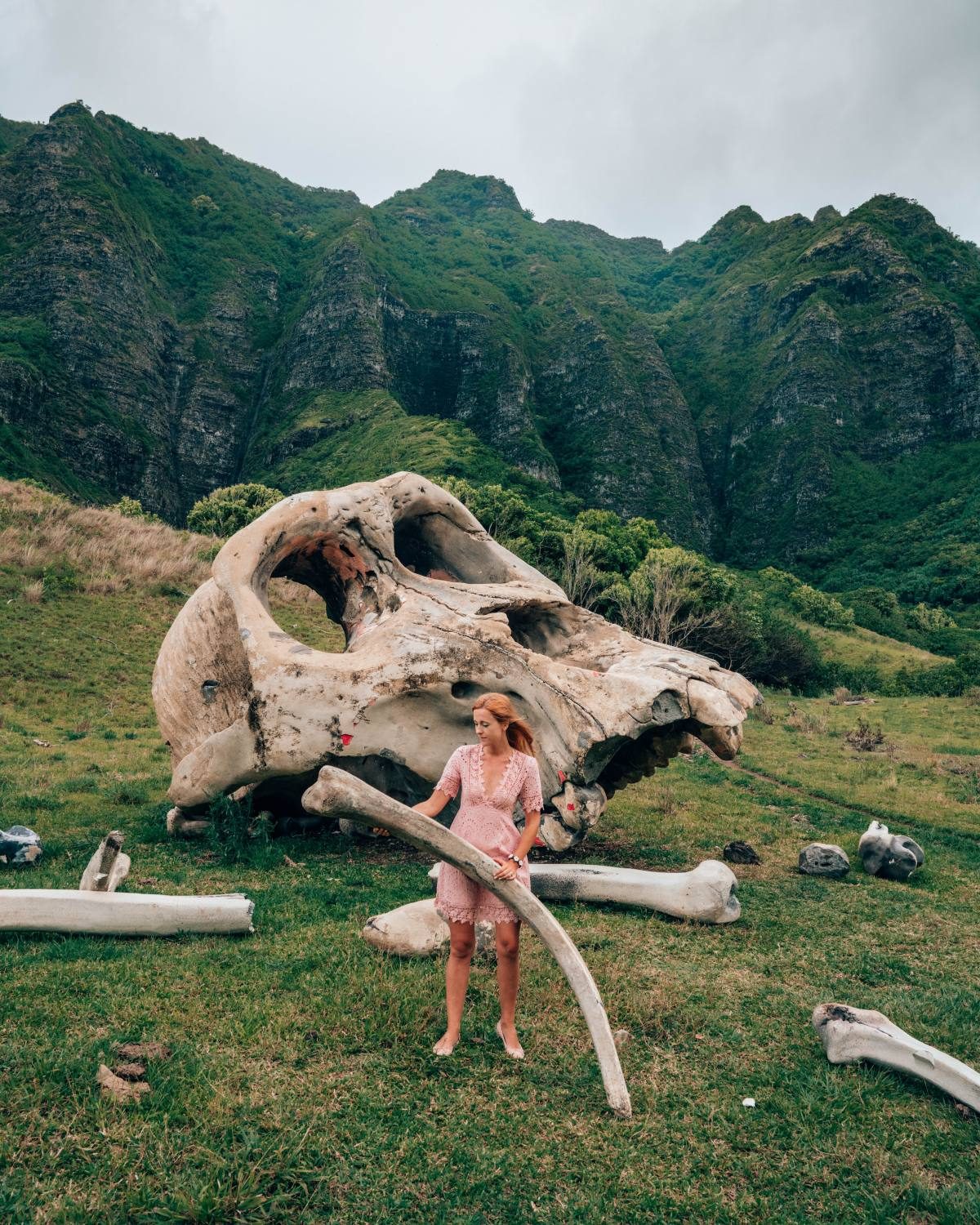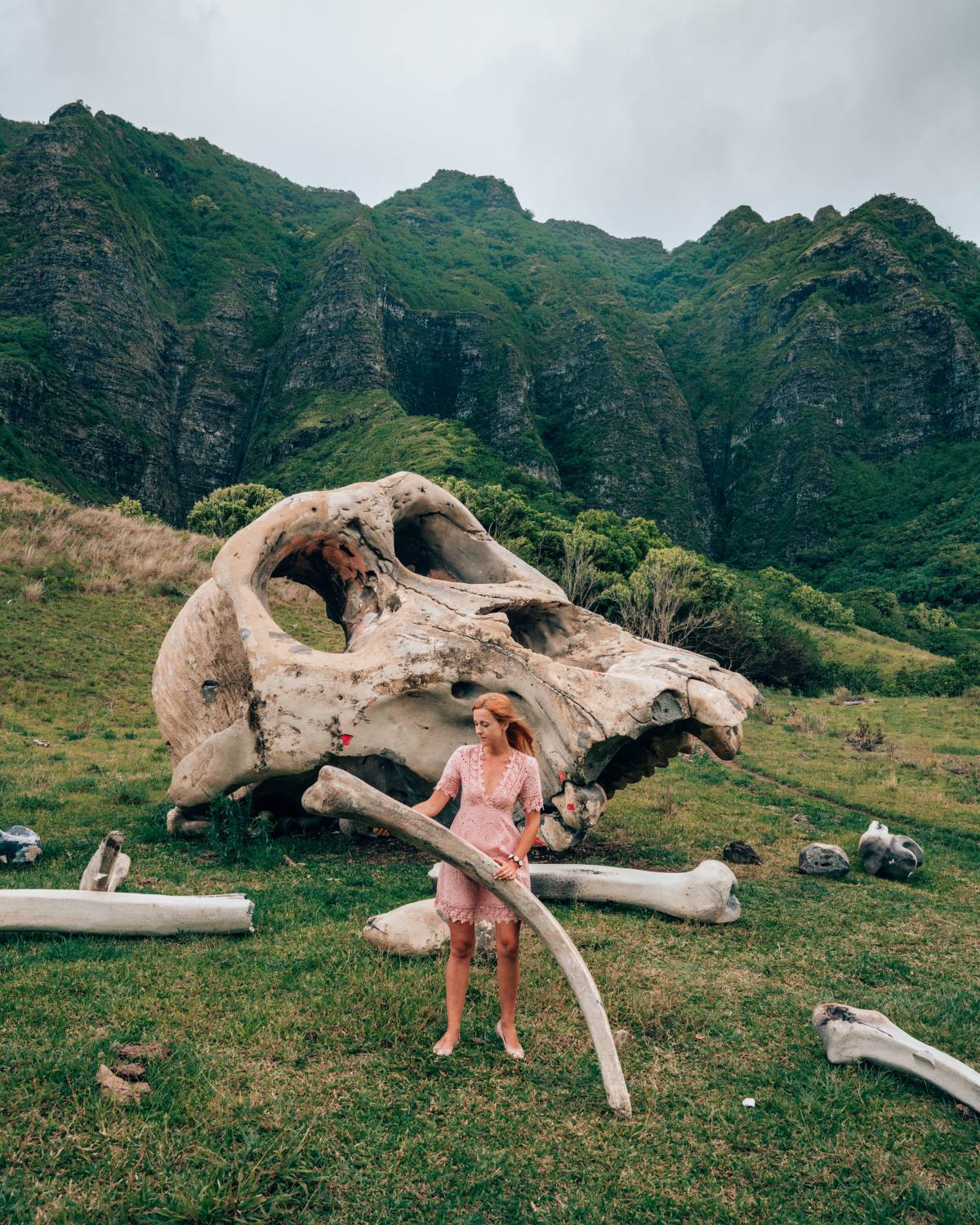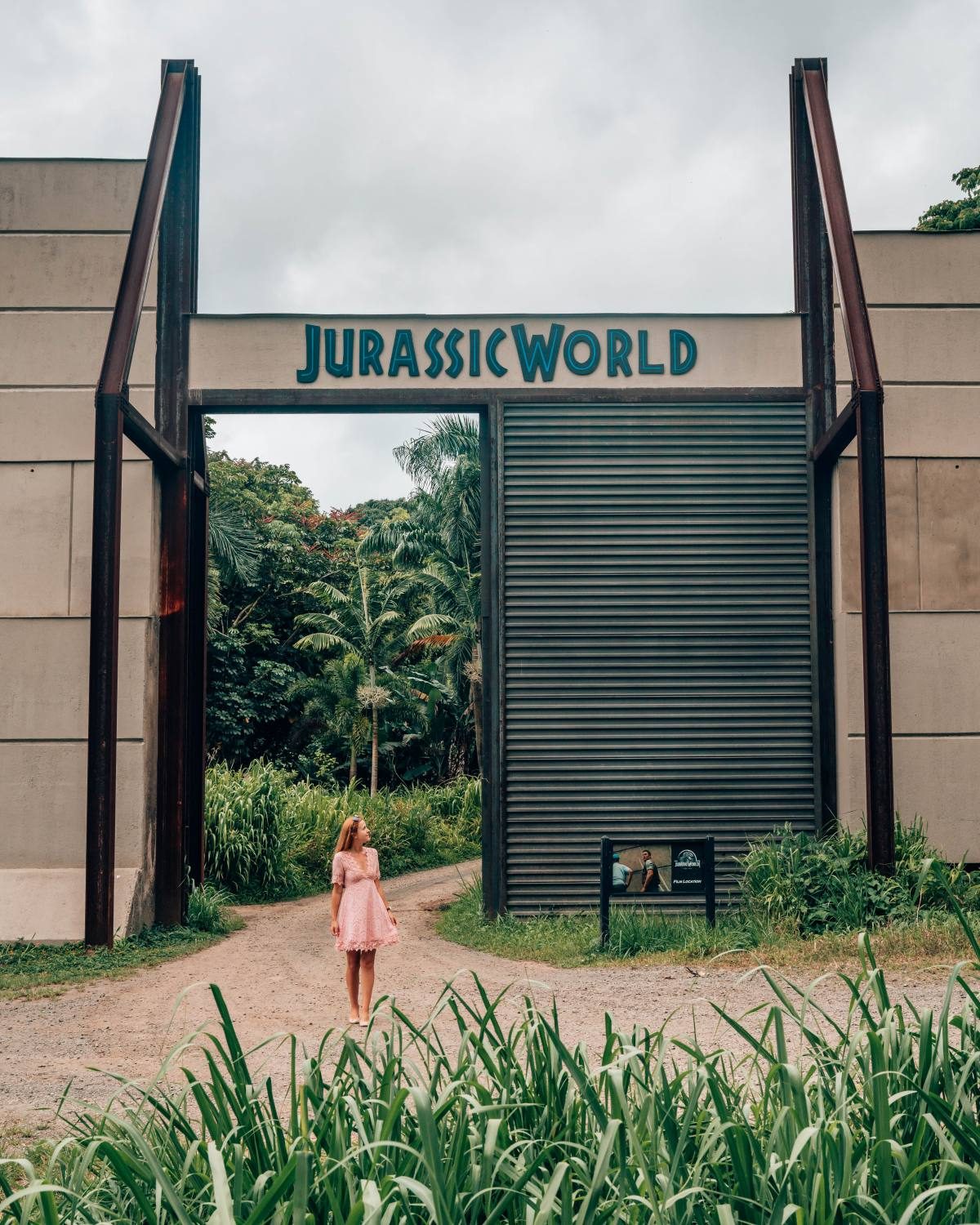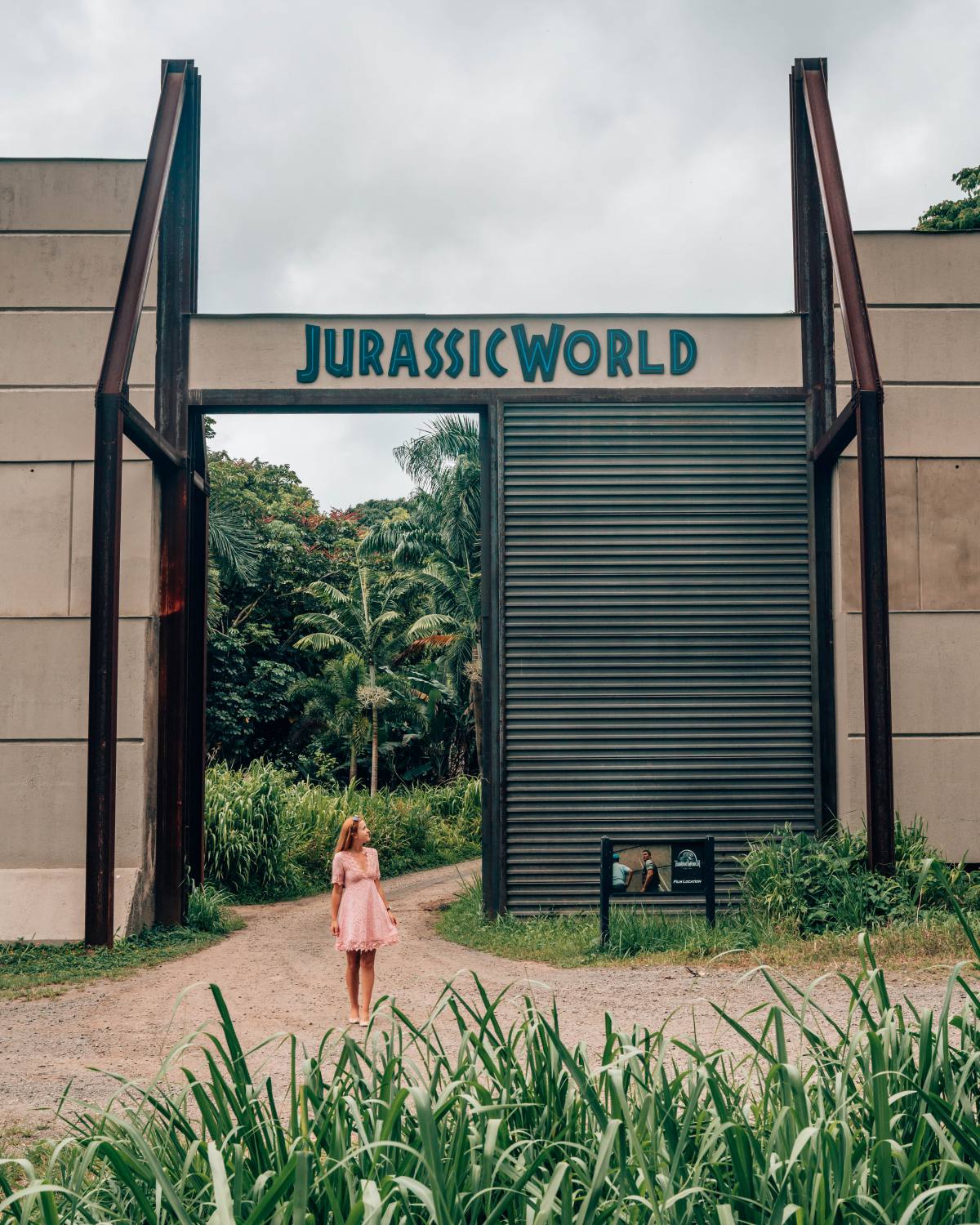 ---
Hilton Fireworks Show
You couldn't come to Hawaii and not go to Hilton Hawaiian Village. The property has direct access to the beach, five pools and their private lagoon where you can try various watersports. You can rent a waterbike, stand-up paddleboard or kayaks and enjoy yourself. Or try some yoga on the water like I did!
Every Friday, Hilton lights up the skies with their fireworks show, so you might want to be on the beach when this happens. While watching fireworks you might also sip on their iconic Tiki cocktail, the creation of Tiki Bartender and cocktail creator Harry Yee from 1957.
Check Out Different Temples
Hidden gems like the Byodo-in Temple offers visitors a chance to unwind at the foot of the Ko'olau mountains. Home to peacocks, cats and many koi fish, the memorial park is a great place to take a break from crowded beaches and theme parks and bask in the peacefulness of the valley.
Located in the Winward Cost, the garden complex features a Buddhist temple that was built to honor the first Japanese immigrants who came to Hawaii in 1868. The park offers visitors a chance to ring the sacred bell and light incense in the presence of an 18 foot Buddha.
The lush green landscape is adorned with ponds and bridges where you can sit and soak up the tranquil atmosphere. Tickets cost $5 for adults and $2 for children.
Opening Hours: the temple is open everyday from 8:30 am to 5pm.
How to Get There: You could easily drive there, but there's also a city bus #65 headed out of Ala Moana Bus Stop in Waikiki will drop you off at the corner of Kahekili Highway & Hui Iwa Street East where you will cross the highway to reach the memorial park.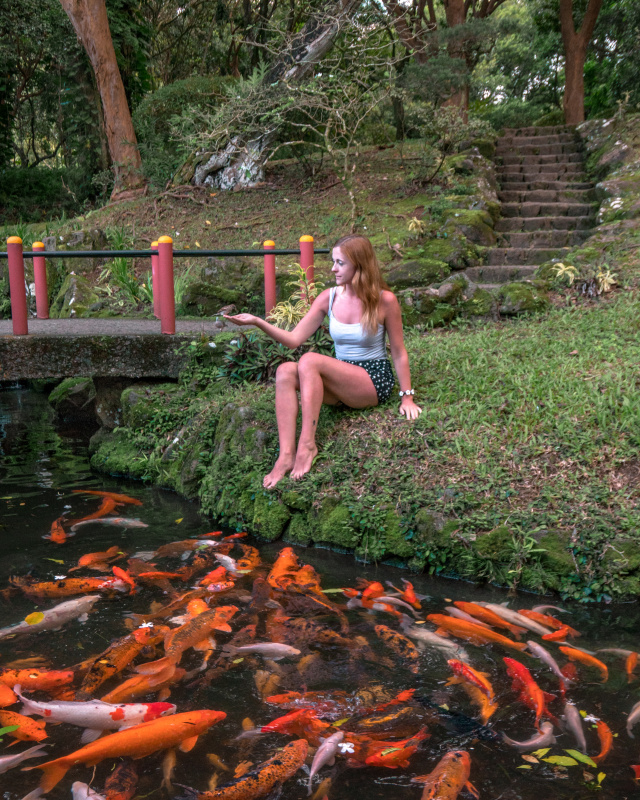 ---
Water Activities in Oahu
Snorkel at Hanauma Bay
It's undeniable that Oahu has some of the most beautiful beaches in Hawaii, but Hanauma Bay has to be the cream of the crop when it comes to snorkelling because of its fine white sand, calm shallow waters and a thriving fish population.
The site of this aquatic Nature Reserve is an old volcanic crater and upon arrival, you'll be invited to watch a 10-minute video about the reef system in the area. There's also an entrance fee of $7.50 per person. Instead of trying to explore everything on your own I would recommend booking a snorleking tour in advance of your trip in order to be able to have the best experiences guided by someone with lots of local knowledge about the area and the sea life.
Just as a side note, the park is closed on Tuesdays and only 3,000 people are allowed on the site at any given time in order to preserve the health and longevity of the marine ecosystem.
Pre-book Transportation and Snorkeling at Hanauma Bay
Stand-up Paddleboard or Yoga
While Waikiki is famous for surfers, if you can't or don't want to surf, you can try some stand-up paddleboarding. You can rent a board at Koa Beach Service, or sign up for a lesson. In the right area, there aren't many waves so it's easy to stand for first-timers.
Bonus: you may see a turtle or two while paddling over the reef on top of a various school of fish.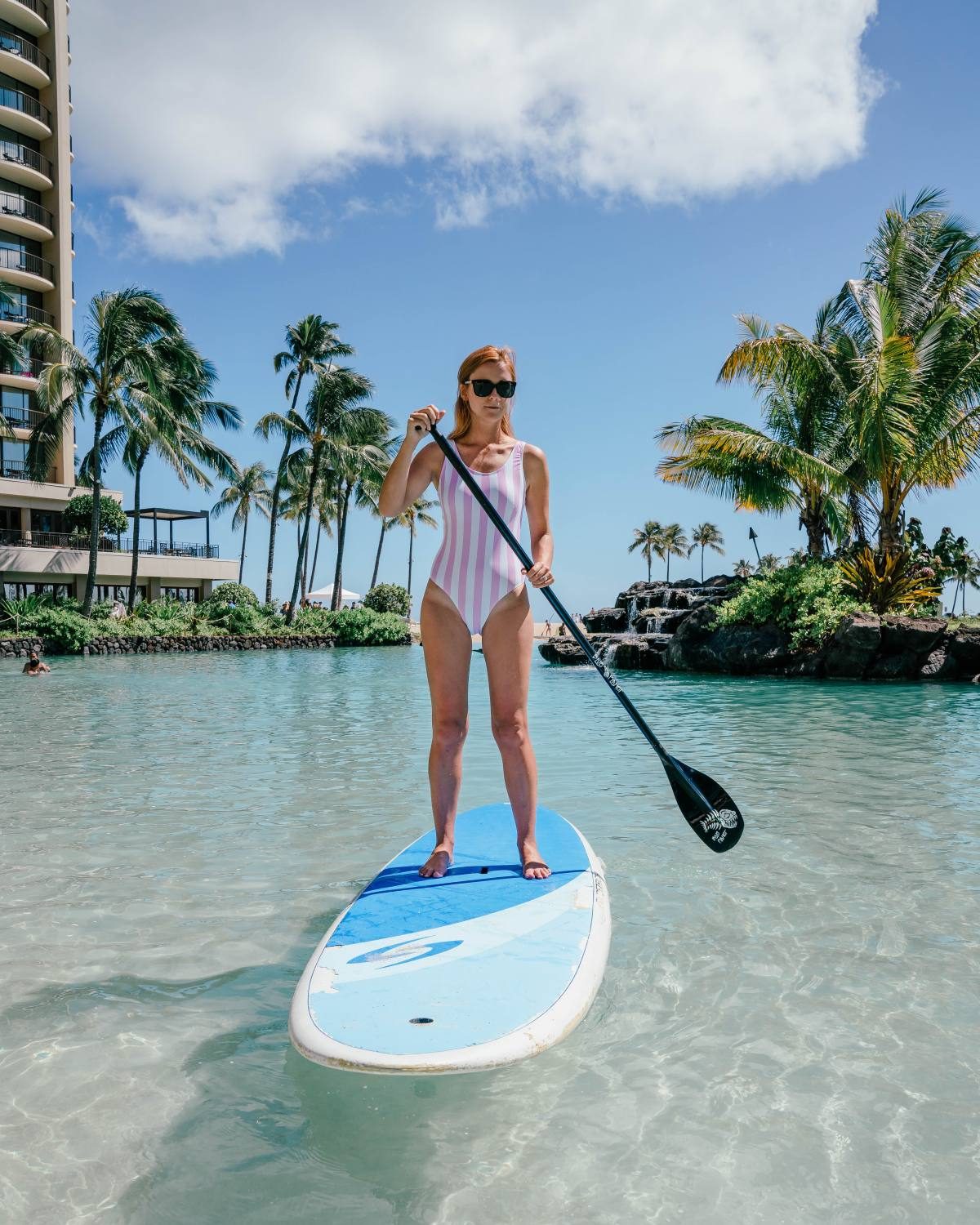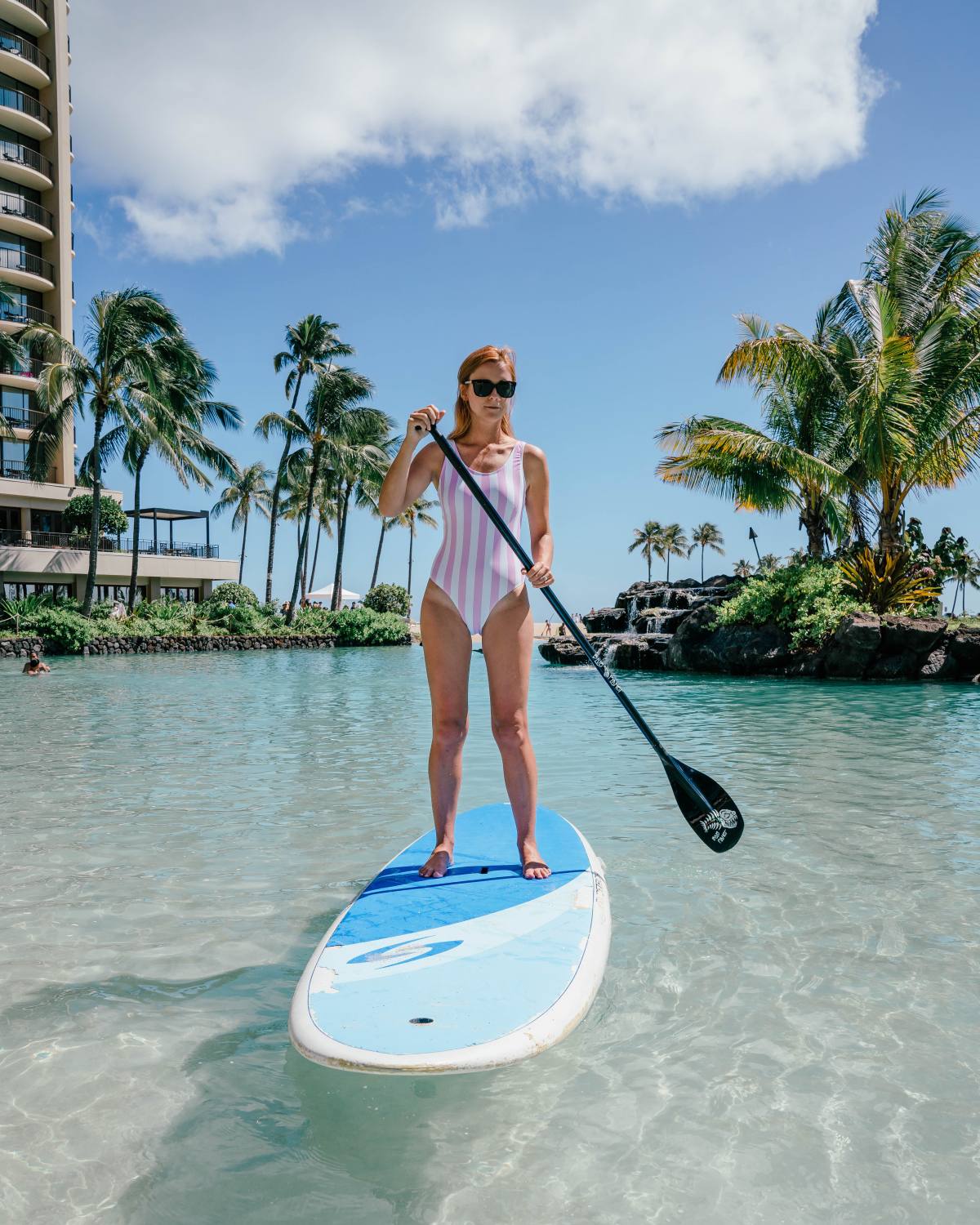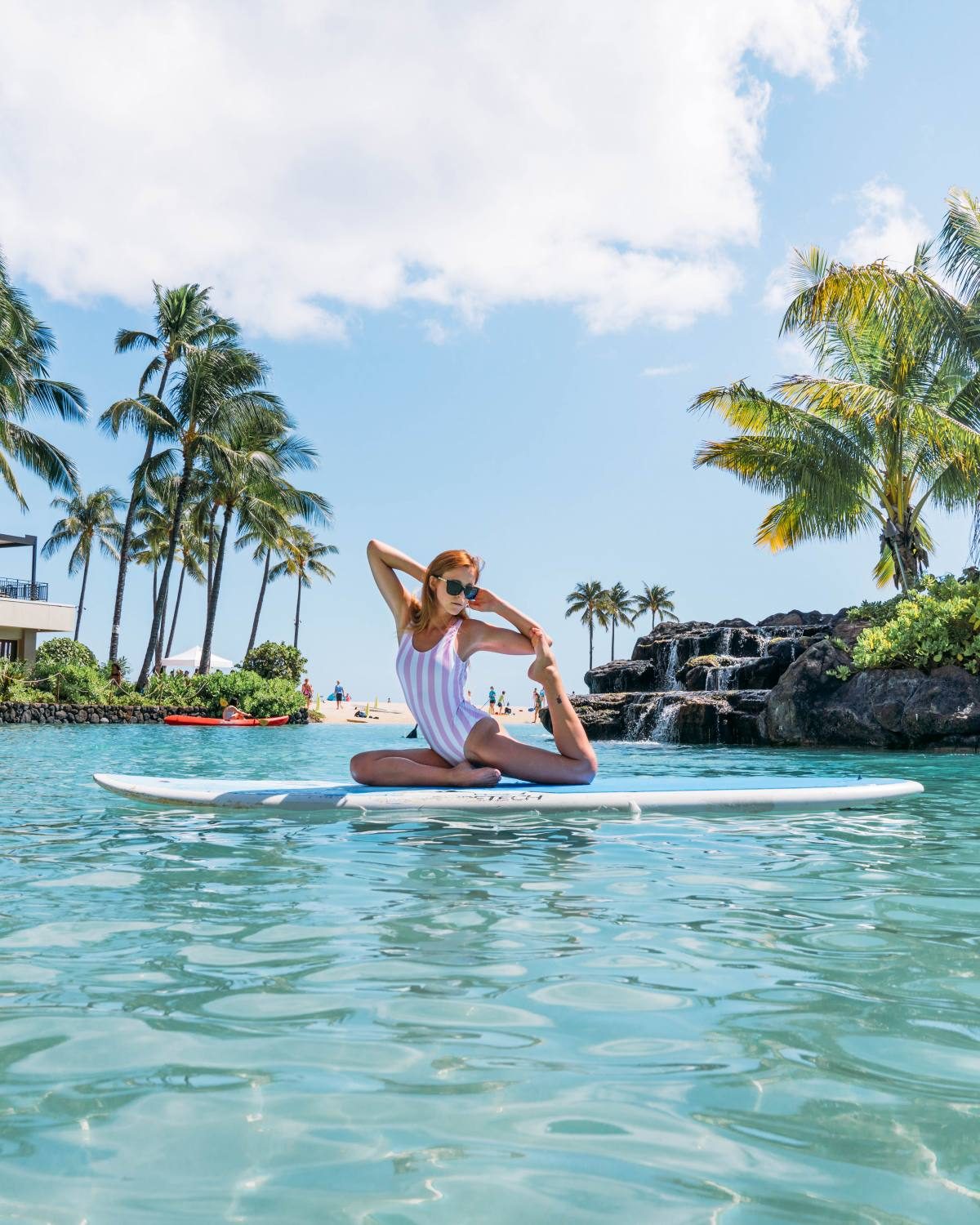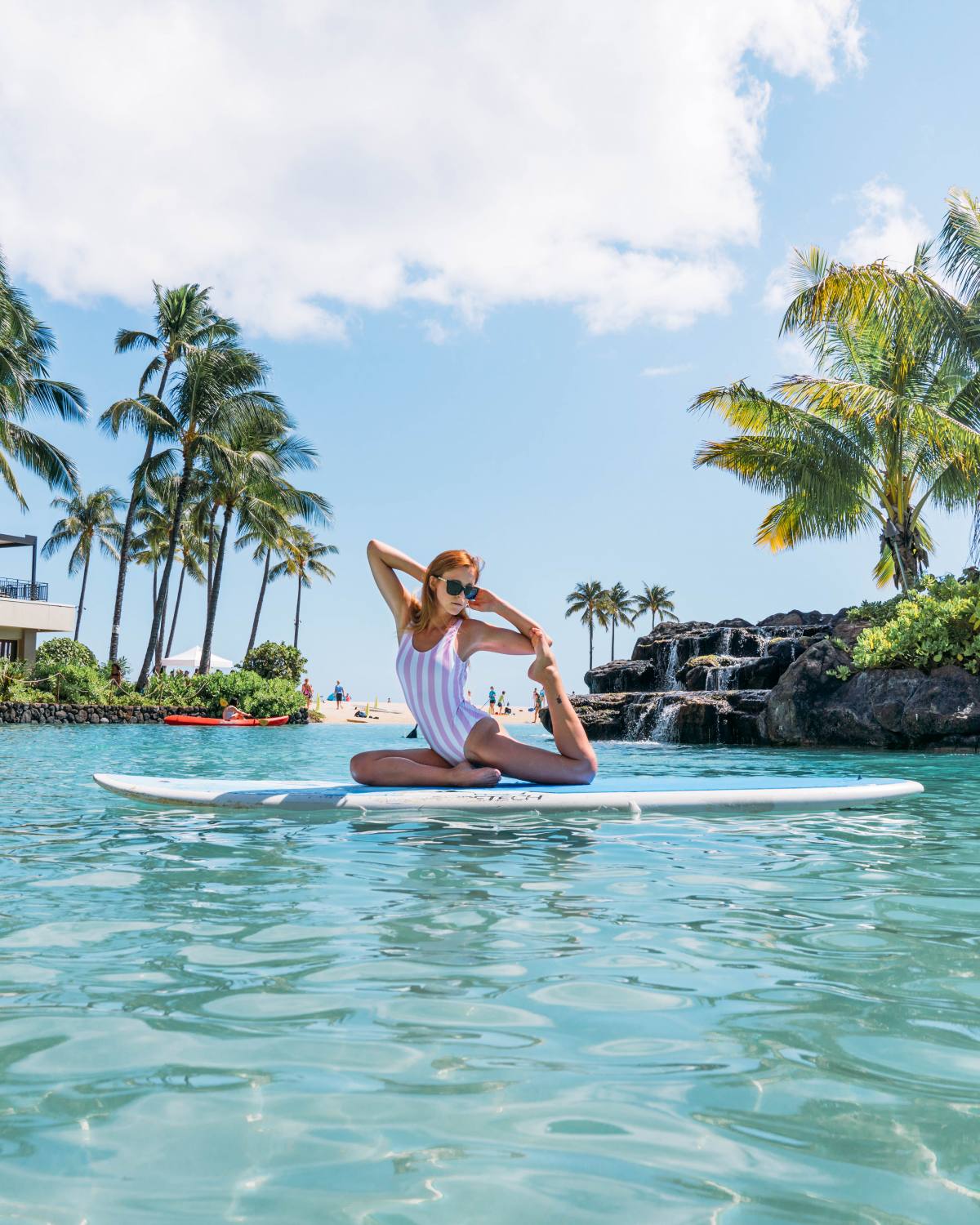 ---
Watch Some Dolphins
Seeing Dolphins in Hawaii is surely on everyone's bucket list and the coast along Oahu is home to excited pods of Spinner, Bottlenose, Spotted, and Rough-toothed dolphins.
Although Oahu does have an aquarium, the best way to see these gentle creatures is in their natural habitat in the big open seas. There are several tours that can take you out to where you can see one of the most intelligent species on the planet up close.
Some tours have the option of letting you get in and swim with the dolphins but like with all wild animals, although they are known to be friendly, it's probably best to not disturb them and to instead to admire them from the boat. Dolphins also have very strong spiritual connotations on the islands so are highly protected.
Whale Watching at Makapu'u Tide Pools
Oahu has many hiking gems, and of them is a trail that takes tourists all the way up to a lighthouse with a cherry-red roof where they can soak up the magnificent ocean views and do a bit of whale watching between November and May.
Makapuu Point sits on the eastern edge of Oahu where the two-mile trail makes it possible to view the island of Molokai in the distance and the crystal clear tide pools below. Viewing scopes and lookout points provide visitors with spectacular views of the ocean and an opportunity to spot humpback whales and endangered Hawaiian seabirds as well.
The area has an abundance of cactuses that enjoy being in this particularly hot and dry region of Oahu. Visitors are encouraged to stock up on water bottles, hats and sunscreen, especially if they plan on exploring this trail during their summer vacation.
How to Get There: Cars are the fastest and safest way to reach the trail via the Kalanianaole Highway. The Makapuu lookout parking lot is 0.4 miles past Makapuu Beach Park.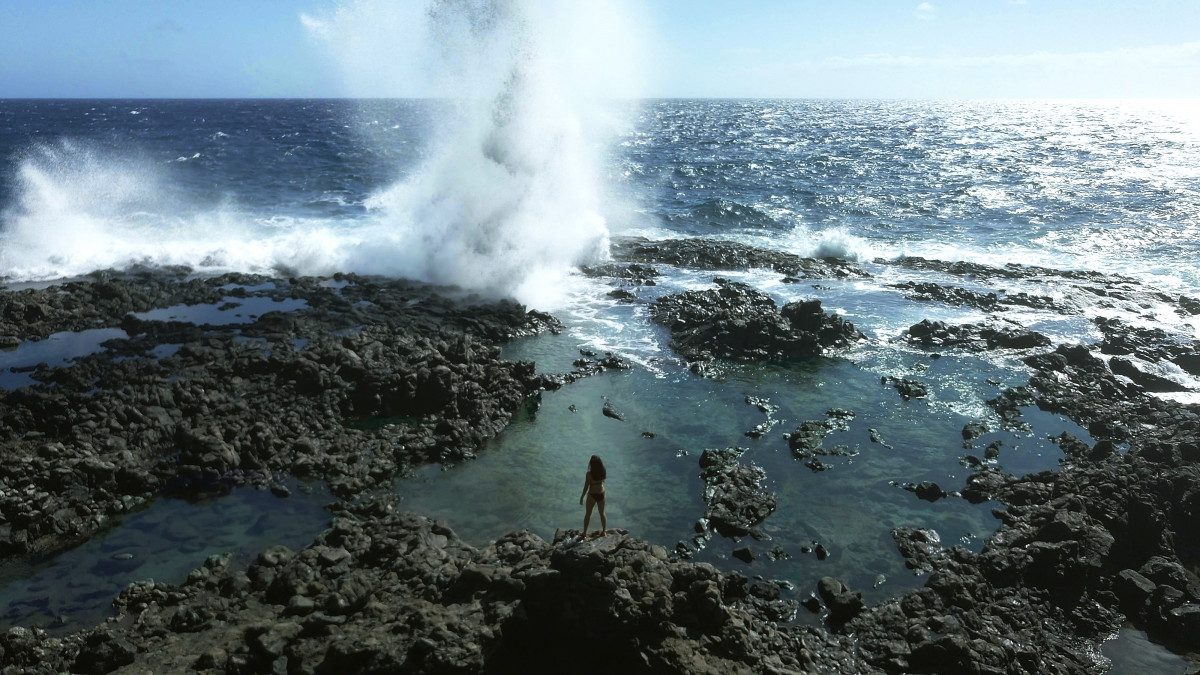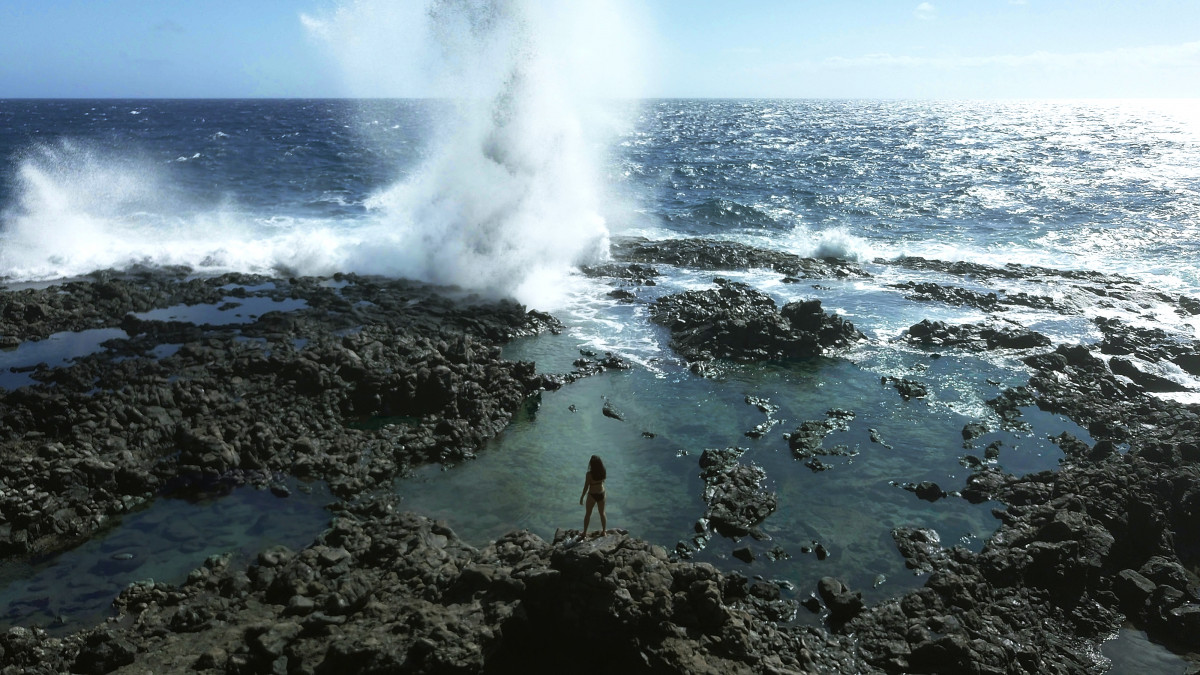 ---
Hang Out With Turtles on North Shore
The best spot to see turtles is Laniakea Beach in Haleiwa. While the beach itself isn't that pretty you'll be able to see many turtles just casually chilling on the beach.
Thankfully, there are guards to protect them who set barriers for tourists as the turtles move each morning to give them some space.
Parking is challenging in the area, but not impossible.
Disclaimer: if you google this spot you'll see many complains by disappointed people who went there and didn't see any turtles. This place isn't a ZOO and wild turtles come and go.
While you can often see turtles, there might be days when sea turtles simply don't feel like sunbathing.
Book Snorkeling with Sea Turtles & Dolphins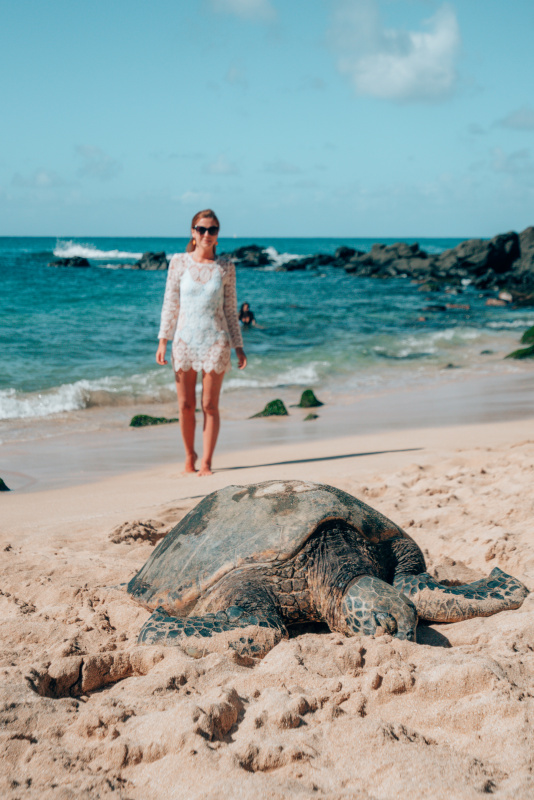 ---
Best Hikes on Oahu
Kayak & Hike Chinaman's Hat
Chinaman's Hat or Mokoli'i island is a well-known spot that many people just admire from afar, as they don't know you can kayak and hike it.
Since you cannot rent kayaks there on the spot early in the morning you need to pick them up in another town, attach them to your car and bring them over.
We rented kayaks at Kailua Beach Adventures in Kailua town, but they sometimes deliver the kayaks to the beach themselves if you don't have a vehicle.
The island supports an interesting array of sea life and a small beach in a secluded cove. The hike to the top isn't too hard, but you don't want to do it barefoot.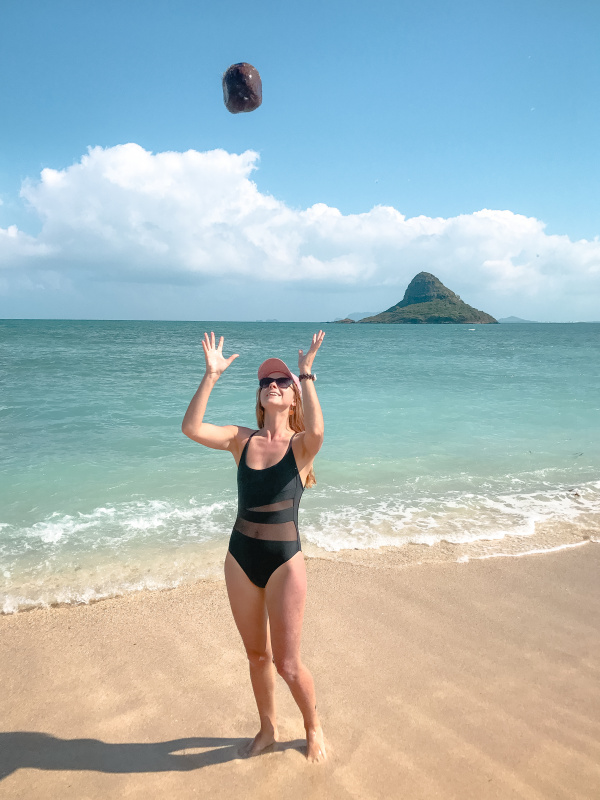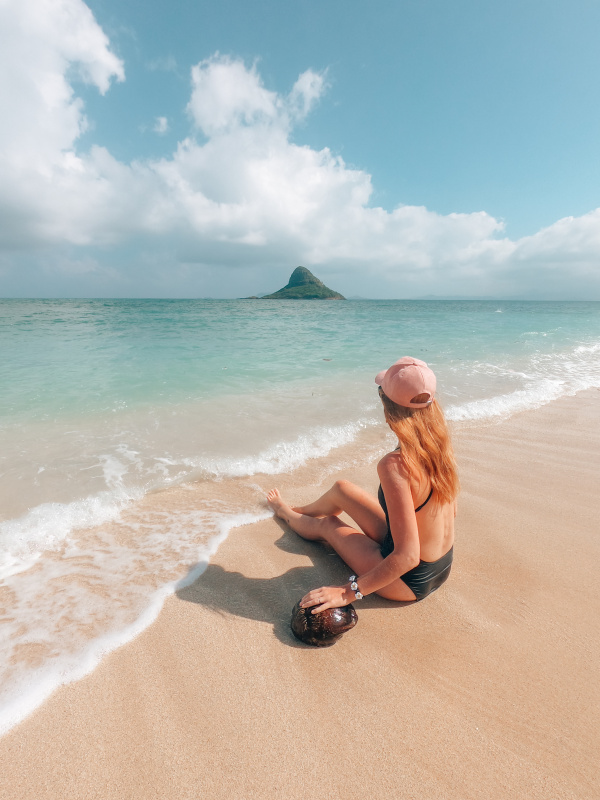 ---
Lanikai Pillbox
Lanikai Pillbox is one of the best hikes in Oahu as it's an easy trail for anyone who can walk including kids. While there are some steep and muddy areas on the hike, but even in those areas there are ropes. The hike up to takes between 15 to 25 minutes at most.
The top of the trail has two military pillboxes. Once at the top of the pillboxes, the view is stunning. They overlook some of the prettiest areas on Oahu with fancy homes on beautiful beaches and Mokulua Islands.
It's not surprising that this spot became no. 1 for photos and Instagramming. Finding a spot to park in the area can take a while, but don't give up – eventually, you'll always find something.

---
Pali Notches
Forewarning: This hike is not for the faint of heart, seeing as it's considered to be the most dangerous hike on Oahu. But it does undeniably have some of the most beautiful views of the Nu'uanu Valley.
The Pali Notches Hike requires you to hike across the narrow ridge, sometimes 2 feet wide, scaling over the man-made notches which are said to have been a security outlook over the Valley for the warriors of King Kamehameha in the 1700s.
Many people who attempt the hike prefer to stop once they reach the second notch because of how challenging the climb is after this point but there is a rope to ease the ascent. However, it's coming back down afterward using the rope that proves a problem for some.
The hike is about a 0.8 miles round trip, and although it's fairly short it is a very steep climb and requires a good level of fitness and climbing experience.
Diamond Head
Erupting volcanoes once gave birth to Oahu and its sister islands, resulting in lush forests and grasslands that are visible from Diamond Head State Monument.
This famous landmark was named after diamonds thanks to a group of British sailors who mistook shiny calcite crystals they found in the area for precious stones. Hiking up this trail allows you to experience the exhilarating feeling of being so close to a 300,000-year-old crater, a remnant of a violent explosion that helped shape the landscape of Oahu.
Hawaiians gave the name "L'ahi" to this ancient crate since it resembles the brow of a tuna fish. Once you reach the peak, you will be rewarded with a panoramic view of Waikiki Beach and the city of Honolulu.
Your uphill journey will take you through winding stairs and old military bunkers as well as native trees and shrubbery that are unique to this area.
Afternoons between 1pm and 4pm are the best time to enjoy this moderately easy hike. Tickets cost $1 per person and $5 per car.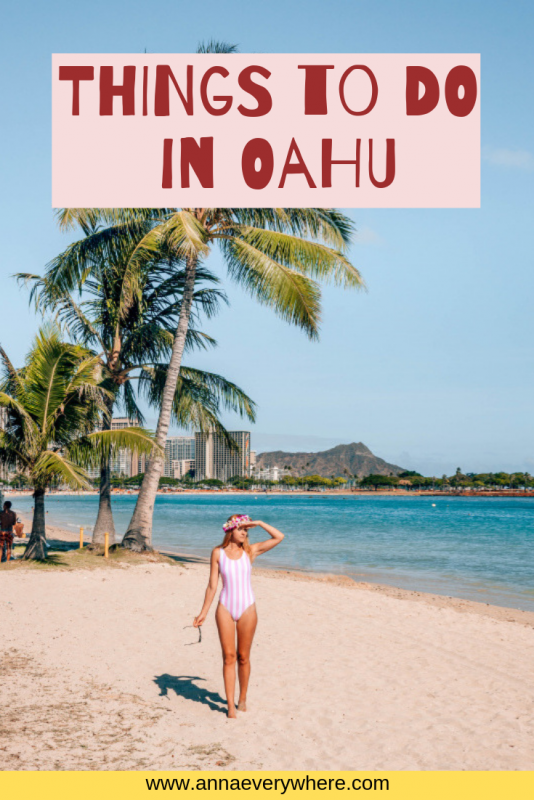 ---
Makapu'u Lighthouse
Although you can't visit the actual lighthouse at Makapu'u, the 1.5-mile hike up to the popular landmark is the second most popular hike after Diamond Head.
The approximately 30-minute trek to the top will reward you will stunning views of the Makapu'u beach stretching toward the North Shore as well as Koko Head and the neighboring islands of Molokai & Lanai.
It's quite easy to find parking at the start of the hike and the path is paved all the way to the top, making it an easy to moderately difficult hike, although there aren't many large trees or shady covers along the way and because it does get hot during the day you may want to start this hike earlier in the morning.
With any luck, once you reach the top you might even spot the occasional gust of white foam in the dark blue waters below, signaling the presence of Humpback whales migrating past.
Dead Man's Catwalk
The trail is closed now.
Koko Head
You won't get enough of the beautiful hikes that Oahu has to offer and Koko Head is another one you should add to your list.
This popular hike is a little different from the others in that instead of a regular path, the hike constitutes over 1000 steps to reach the peak.
It's difficult in terms of getting through the climb but it's very safe and you can witness the view constantly improving as you make your way up through the greenery of the mountain.
Koko Head aka the Koko Crater trail was originally built and used by the military to transport supplies to their bunkers at the top of the mountain.
The only spot where the hike gets tricky is where they've created a bridge with a railroad track above a 40-foot drop on either side. It's still safe to cross if you take your time but if you're afraid of heights, just don't look down and walk confidently across.
Similarly to some of the other hikes, you might want to attempt this one earlier in the morning to avoid the harsh heat in the middle of the day.
Book Koko Head Tour with Transportation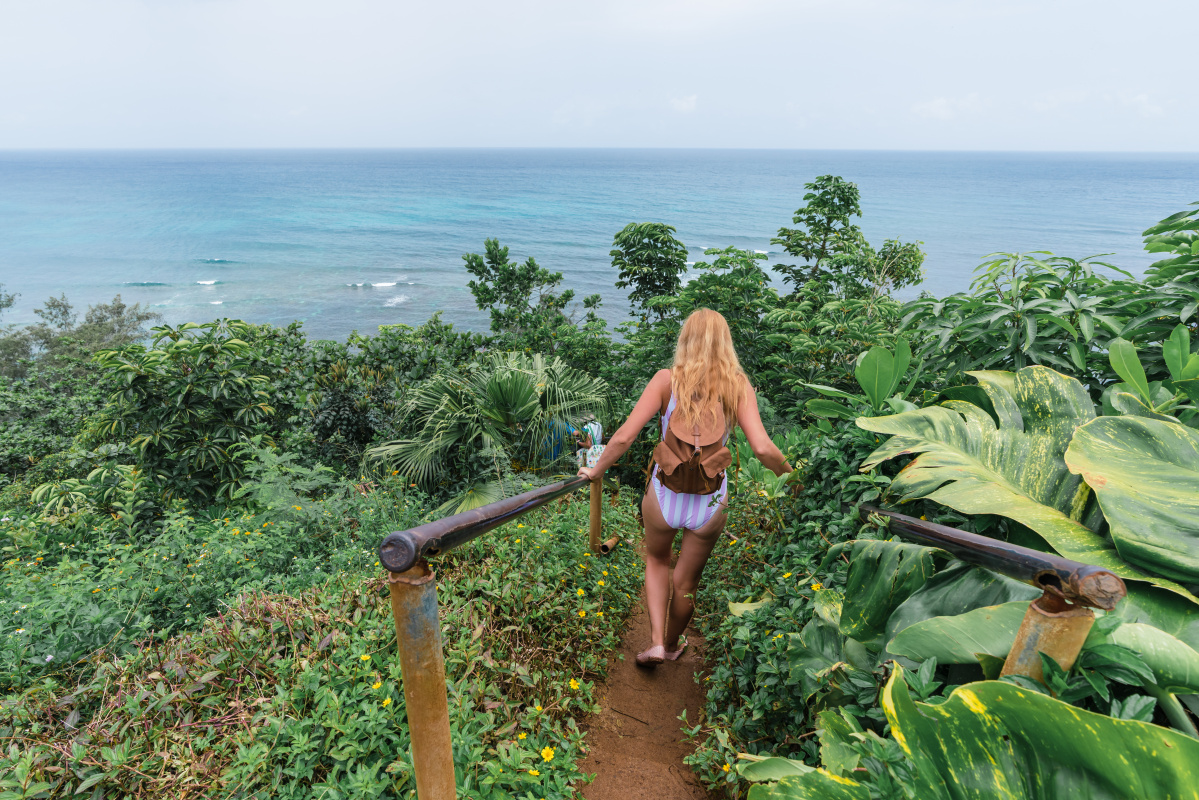 ---
Manoa Falls Trail
Manoa Falls is one of the most frequently suggested hikes to visitors looking for a short and easy adventure. It's also one of the spots where the original Jurassic Park from 1993 was filmed.
The walking path is well-marked and leads to a 150-foot waterfall. Winter time is actually slightly better to go there, as the waterfall has more water in it. It doesn't mean that you should skip it in the summer, I think you'll still have a good time there!
Book Manoa Falls Hike Guided Trip with Transportation
Stairway to Heaven
In keeping with its imposing name, this hotspot in Oahu has a top-secret history. The stairs, which stretch across 4000ft of a mountain ridge, sometimes at heights of over 2000ft, were built by the US Navy during the Second World War as a top-secret channel to transport radio signals to ships that were traveling through the Pacific Ocean.
The stairs were later opened to the public but because of their dangerous positioning, once they fell into disrepair and more people began to live in the area, the government decided to close the hike.
Despite this, lots of people still found their way to the stairs desperate not to miss out on the experience and stunning views. So much so that the government had to introduce security in and around the stairs as well as a fine of up to $1000 for trespassing onto the stairs.
That being said, there is still a way for you to do the hike and see the stairs completely legally! It's a longer route than taking the stairs directly and it's a bit more difficult, with some ascents having to be made by rope and some areas being muddy and slippery.
Once you get halfway up and to the top, you'll be able to get onto the stairs to take some pictures and then make your way back down on the legal route.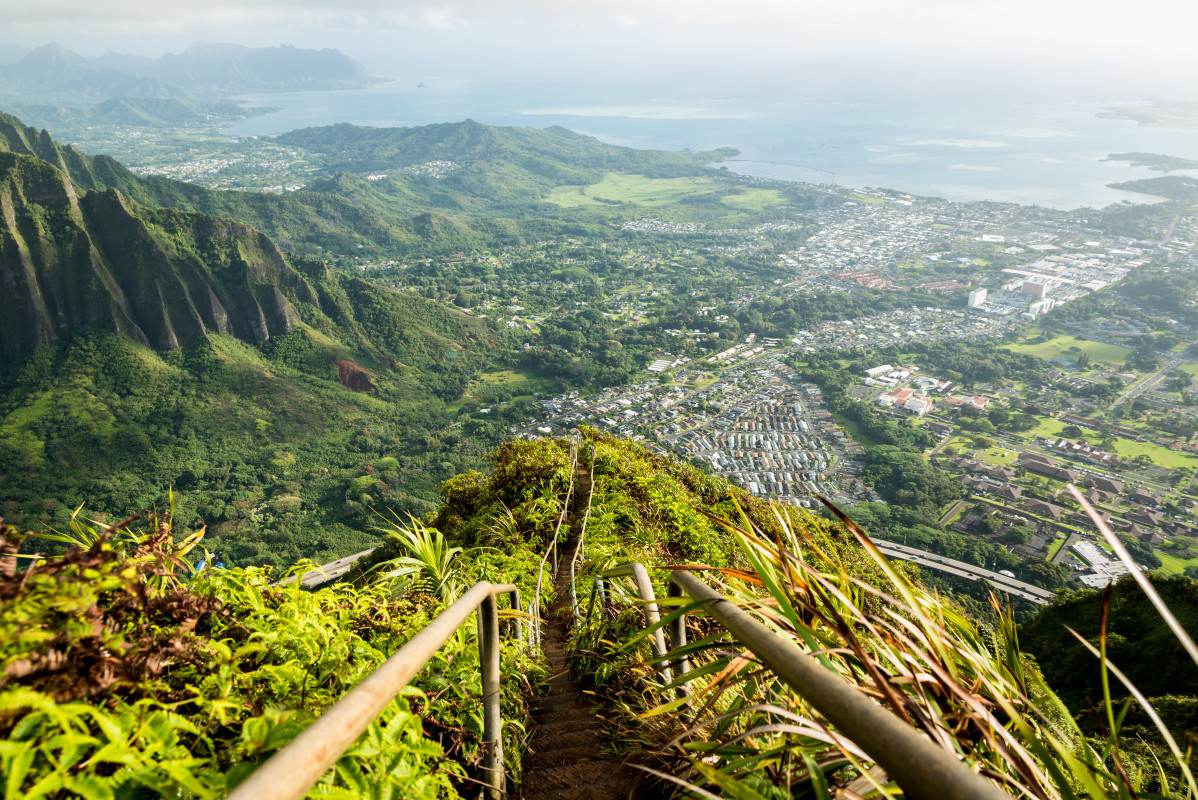 ---
Adventure Activities in Oahu
Fly a Helicopter
This soaring adventure (pun intended) is not for the faint of heart, or if you're afraid of heights, but it's most certainly one of the most recommended activities in order to take in the view of the island from the best vantage point; the skies.
Depending on the tour company, the route the tour will take you on and any add on services, prices can range between $150 to $700.
Book Your Doors Off Helicopter Tour Now
---
Surf on the North Shore
Surfers from all around the world flock to Oahu's north shore to take part in competitions and ride the famous monster waves in winter. Waimea is the place to be if you want to witness this exciting water sport.
The bay itself is home to Hawaiian sea turtles, underwater tunnels and other fun attractions that make it the perfect destination for swimming, snorkeling and building sandcastles on the beach.
During the summer, the ocean turns into a serene, pacific pool, giving you the chance to do a bit of rock jumping thanks to the naturally made rocks that occupy a small section of the park. Fans of bodyboarding can take advantage of mellow autumn and spring waves to practice their favorite sport in Waimea Bay.
Food trucks cater to hungry surfers and visitors, serving a wide range of meals such as poke bowls, sandwiches and Hawaiian shave ice.
How to Get There: bus route 55 heading out of Honolulu takes around 2 hours to reach Waimea Bay. Taxis take around one hour to reach the bay and cost somewhere between $140 and $170.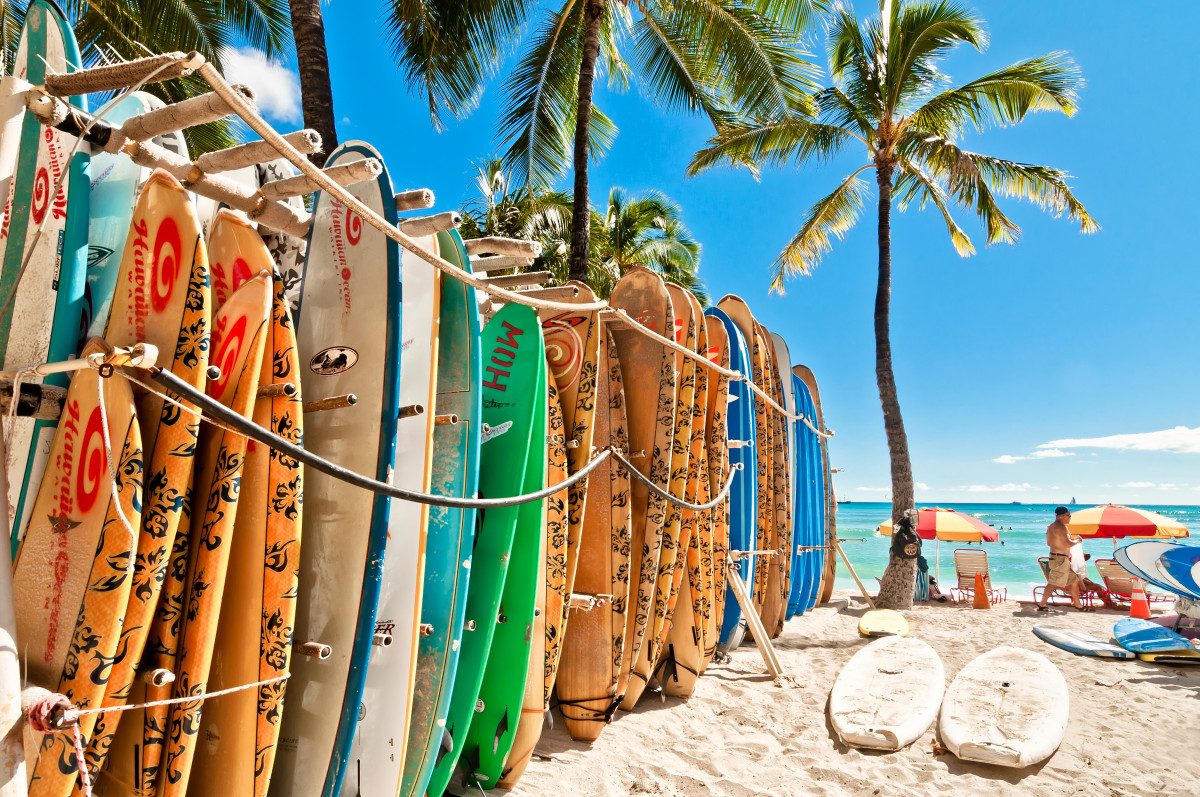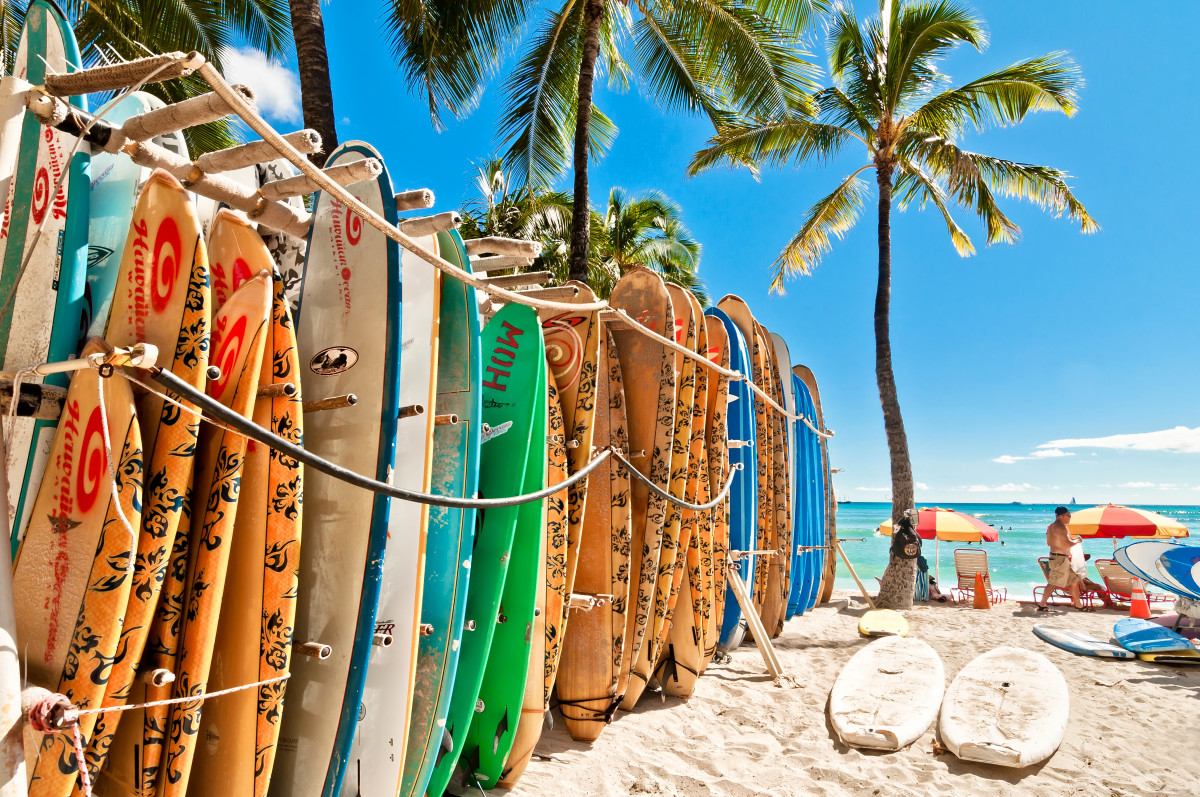 ---
Skydive on North Shore
If you're a thrill-seeker and you're looking for your next adrenaline rush then you should book a skydiving session in the North Shore area, which is actually one of the cheapest places to skydive in the world!
But don't worry, it is very safe. If you've never done skydiving before this would be the perfect opportunity to try something new.
The staff at all of the recommended skydiving centers are professionals and your accompanying instructor will be USPA certified meaning you'll be in very good hands as you take to the skies.
The flight to peak altitude usually takes about 15 minutes and once you take that leap, you'll freefall for about 60 seconds before the parachute is released and you glide down to the ground.
All the while enjoying views of the pristine North Shore coastline, the mesmerizing waters of the Pacific Ocean, the expansive pineapple fields and the Waianae Mountain Range.
Do Spitting Cave Jumping
Spitting Cave is a natural phenomenon on the southwest coast of Oahu. The caves in the cliffs fill up with the ocean water and as enough pressure builds up, gushes of water come spitting out with huge force. The area itself if beautiful, with the stunning cliffs themselves and the formidable ocean ready for you to leap in.
It's quite safe to jump from here but you may want to go with someone who knows the area and the depth of the water so that you land safely. Once you've jumped, you also have to climb the rocks to get back up to the top.
What makes this spot even cooler is that it's yet another great place to just go and enjoy the scenery, and you might even spot some dolphins, whales or seals that are known to frequent the area!
---
Family Friendly Activities in Oahu
Visit Dole Plantation
It's safe to say that the pineapple is basically the national fruit of Hawaii but historically, they actually originate from South America. The pineapple industry on the islands began in the early 1900s and for many years the country was a successful exporter of the tropical fruit.
The Dole Plantation started off as a fruit stand in 1950 and now is known for being the best 'Pineapple Experience' on Oahu. Visitors can do the Pineapple Express Train Tour, where you get to enjoy a 20-minute train ride to learn about the history of the world-famous agricultural pineapple empire of the islands.
There's also the Plantation Garden Tour which involved seeing how the fruits actually grow and the Pineapple Garden Maze.
Not to forget that you get to end your day by taking home a big juicy pineapple! The plantation is open every day from 9:30 a.m. to 5:30 p.m and tickets for all three interactions are around $24 for adults and $20 for children.
Book a Tour of Dole Plantation and More Attractions with Transport from Honolulu
Sunflower Fields North Shore
Just as the Netherlands has tulips, Hawaii has its sunflowers and DuPont Pioneer's Waialua farm is the place to go to experience 20 acres of stunning yellow sunflowers in bloom.
The flowers generally bloom between October and December and you have to make a reservation in order to tour the fields. It's usually free but you may be asked to make a small donation upon arrival.
These sunflowers are grown for their nutrient-rich sunflower seed oil and so after the owners close down the tours for the season, oil production begins to be sold for cooking and cosmetics.
You aren't allowed to pick any of the flowers but you're more than welcome to dance around taking all the souvenir (or instagram) pictures you want.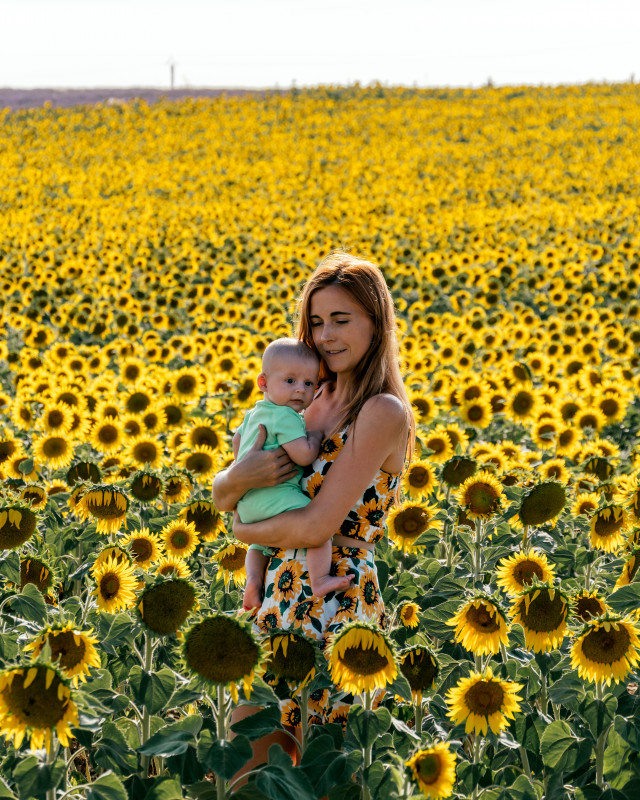 ---
Practice Hula
Dance at the Polynesian Cultural Center
Imagine visiting six Polynesian islands in one day. Oahu allows you to experience this and more thanks to its one of a kind theme park where you can dance the hula, learn how to make coconut oil and try your hand at pole fishing.
The theme park is divided into six different villages including Hawaii and Samoa. Each village offers dance and interactive history lessons that speak volumes about Polynesian culture. The center is also home to a blue lagoon where a -Rainbows of Paradise- canoe parade is held every day at 2:30 pm.
Hungry visitors can treat their ears and taste buds to a celebration of food and good music at the center's Luau buffet where they can dine on kalua pork, island chicken and other local delights. Souvenirs and handmade jewelry can be bought from Hukilau Marketplace.
Other attractions worth mentioning are the evening dance and music show that takes place at the Pacific Theater and the Circle Island Tour.
Opening Hours: Monday to Saturday from 11:45am – 9pm.
How to Get There: the center has its own shuttle service that can be purchased online together with your ticket. Simply add the transportation option to your shopping cart before checkout.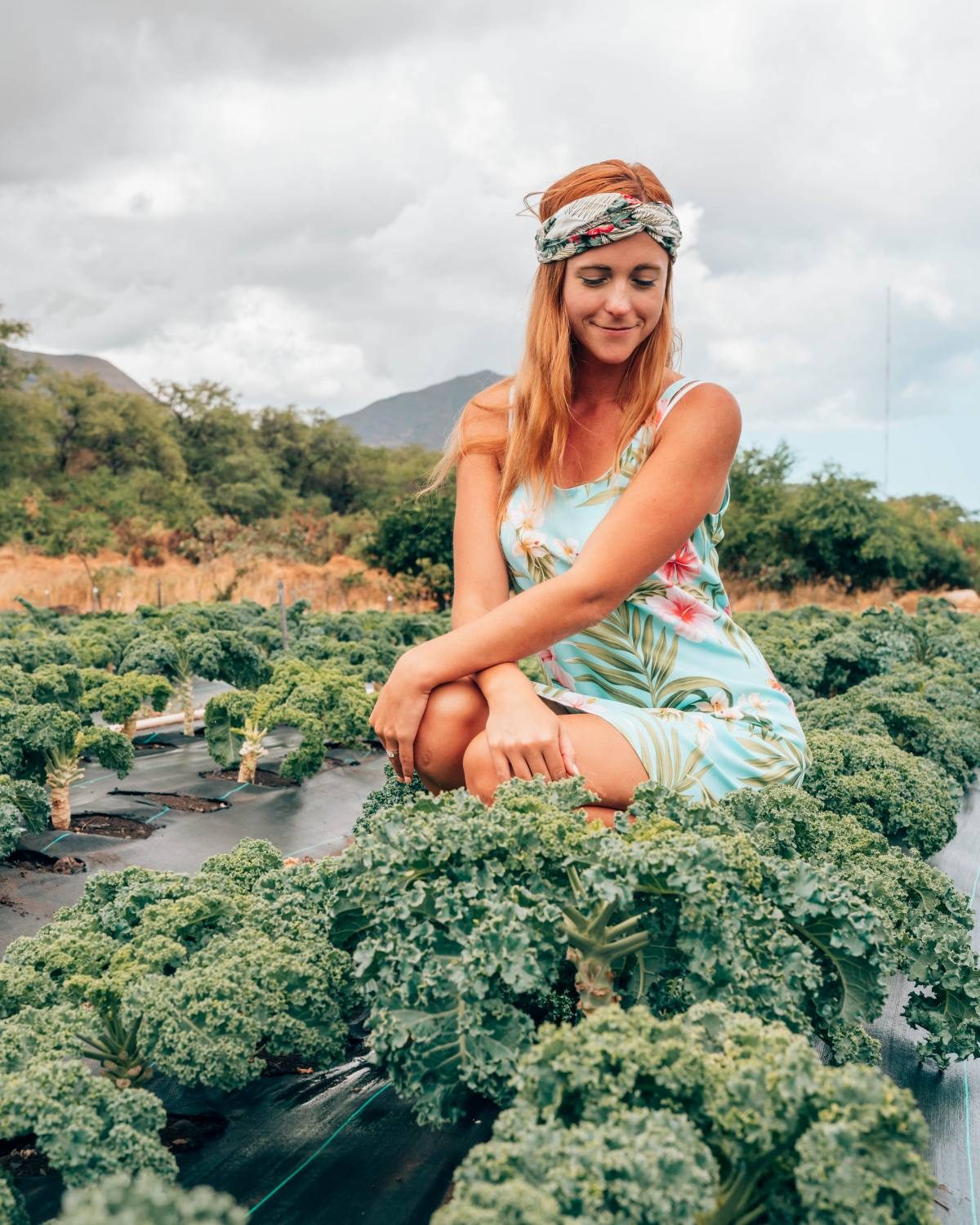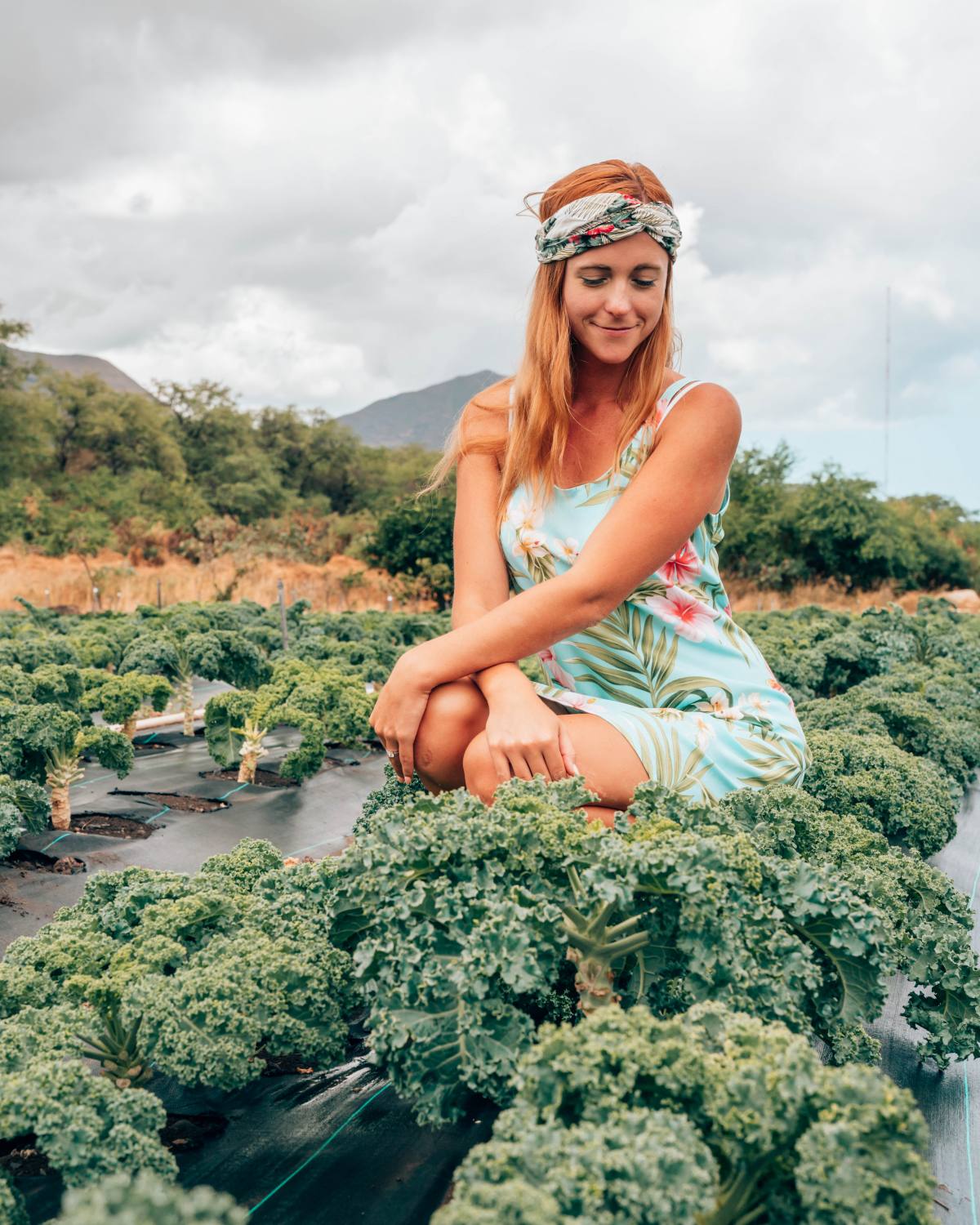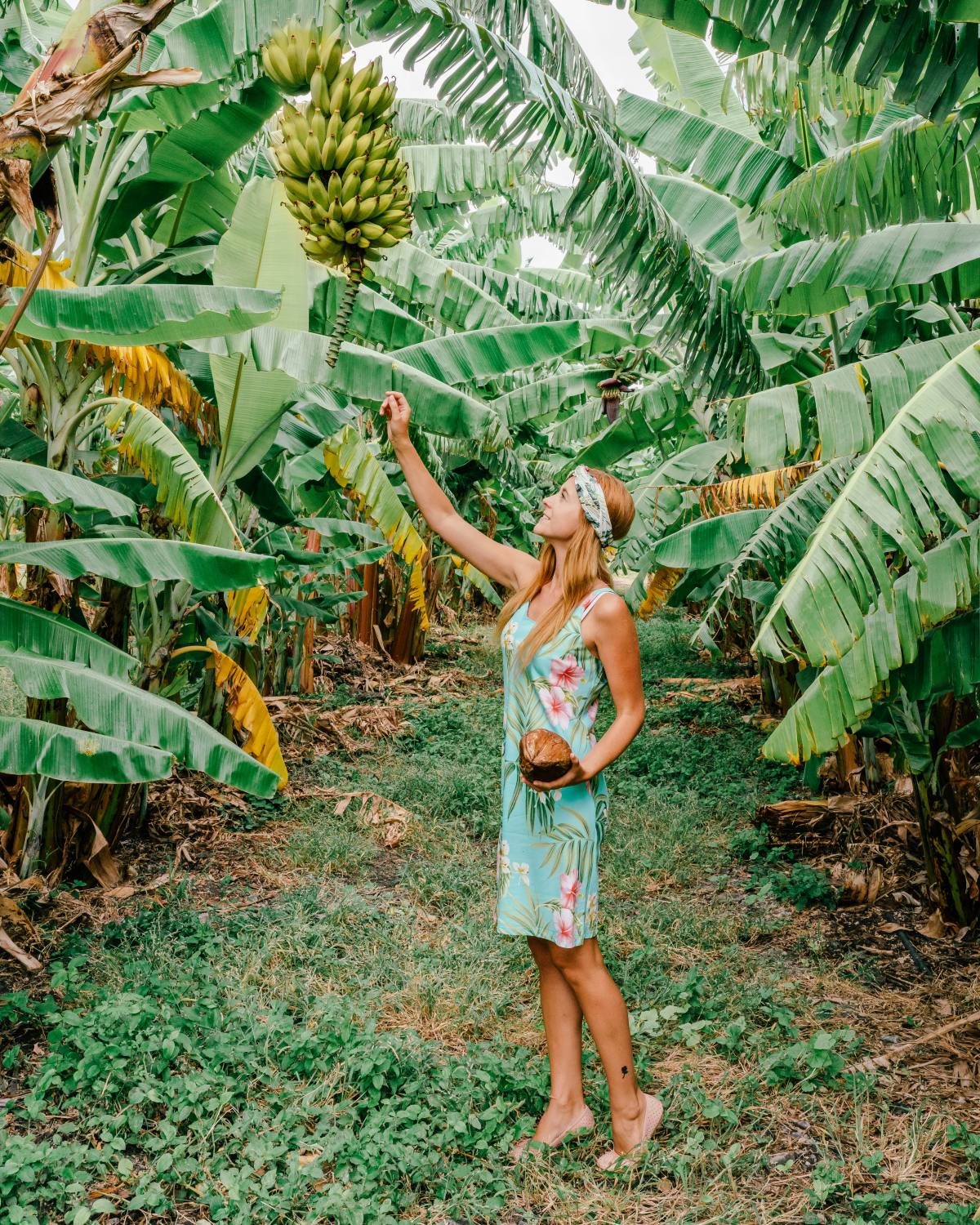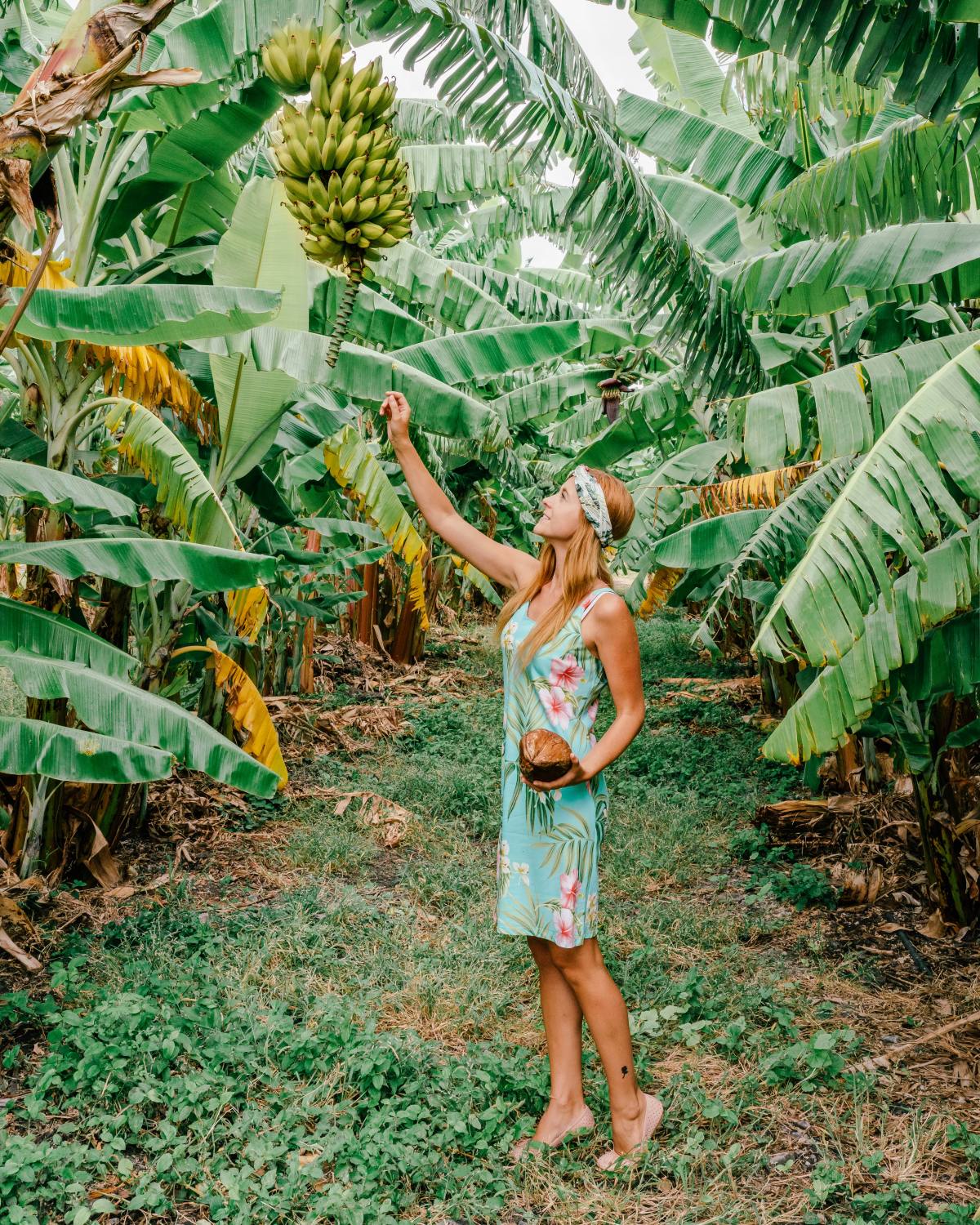 ---
Delve into the History of Hawaii at the Bishop Museum
The Bishop Museum is a must-visit for history buffs or anyone interested in learning more about the history of Hawaii and its people. The museum houses an extensive collection of ancient artifacts and heirlooms that once belonged to the royal family that ruled Hawaii.
Each floor showcases different themes featuring 19th-century Hawaiian art and a recently renovated hall where you can unearth the rich folklore and listen to old stories about the ancient Polynesian gods and goddesses.
Right now, there is a new exhibit at the museum showcasing a never before seen collection of specimens from Easter Island and an immersive garden that allows visitors to learn more about the Rapa Nui people. Tickets for an all-access day pass cost $29.95 for adults and $19.95 for children.
Opening Hours: the museum opens its doors every day from 9am to 5 pm.
How to Get There: the museum offers roundtrip journeys from Waikiki via their open-air trolley that has pickup locations all over Honolulu. Roundtrip ticket prices are $25 for adults and $15 for children. The price includes a hop-on/hop-off option where you can visit more than one destination including Pearl Harbor and the Pier 38 Fishing Village.
---
Where to Eat in Oahu
Shrimp Shack on North Shore
The North Shore is known for its food trucks and one that I want to point out is Shrimp Shack in Hauula. Their spicy garlic shrimp & crab cakes are great!
There's never a long line there and food is always fresh. Plus, you can add a smoothie float (fruit smoothie with ice cream) to your meal.
Poke
You can't visit Hawaii without trying the traditional Poke. There are many different types of poke: traditional, modern with avocado, and spicy jalapeno version, so make your choice and stuff your face with it.
Poke is literally great everywhere in Hawaii, but if you want a one spot recommendation for an evening cocktail with some poke head to Aston Hotel Waikiki and their pool-side bar.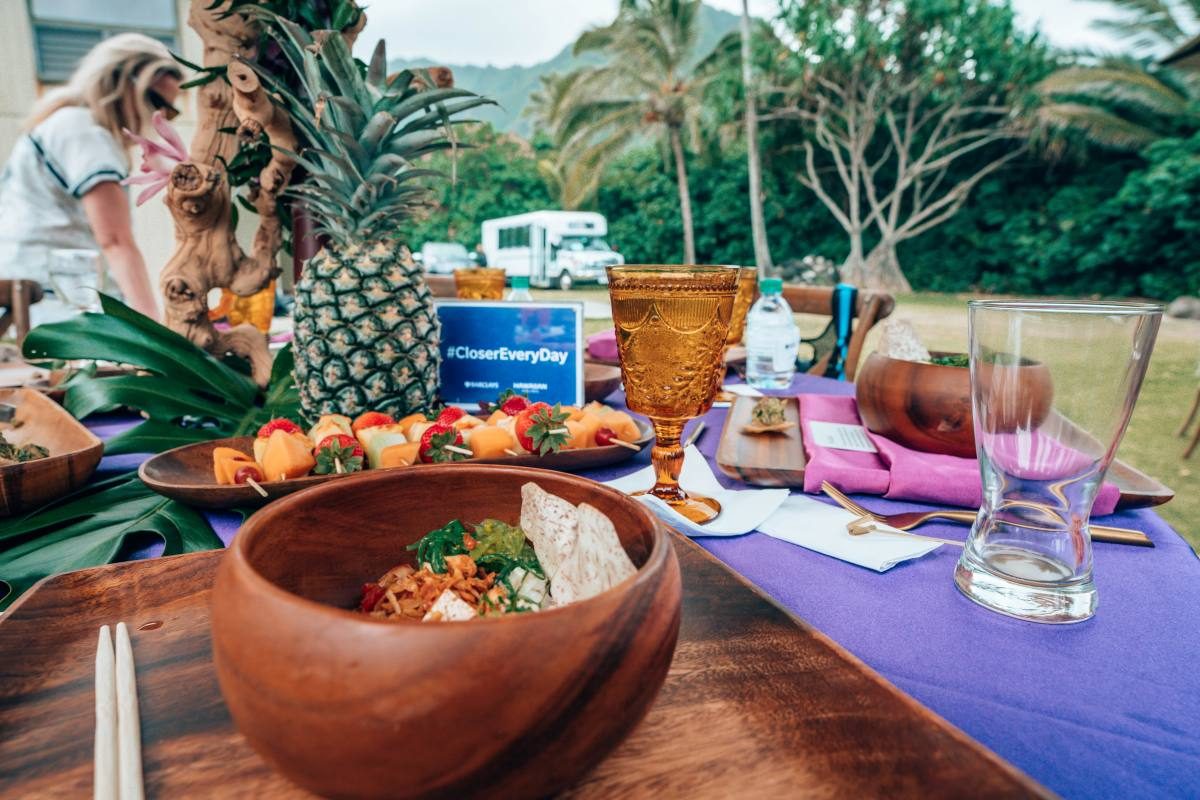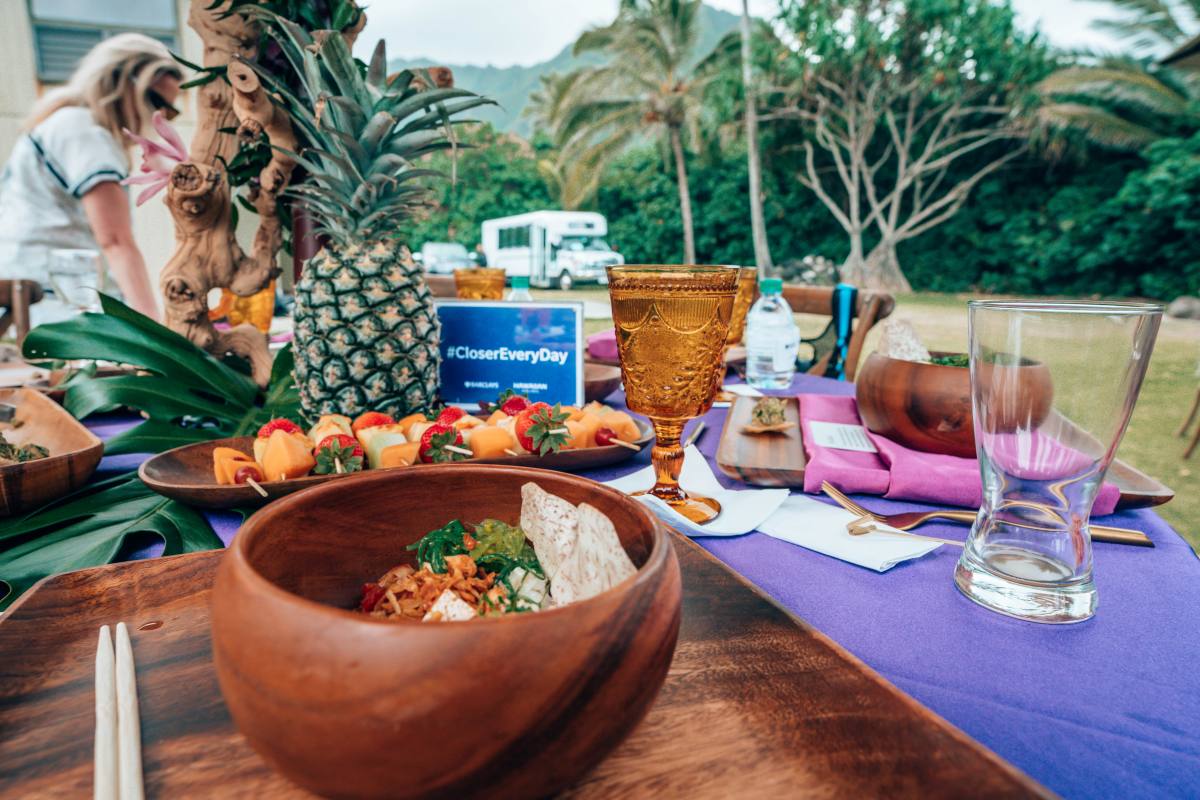 Marukame Udon Waikiki
Marukame Udon in Waikiki isn't a fancy restaurant, but a spot I often want to come back to, despite the line. There is always a long line, but it moves quickly. For lunch, it takes you around 15-20 minutes to get in and for dinner around 40-45 minutes.
You can pick different types of fresh udon and order sides of tempura, sweet potatoes, pumpkin and zucchini or other toppings. I highly recommend their tempura! The place is cheap and tasty!
Loco Moco at Rainbow Drive-In
I visited Rainbow many times and it's good fast food, mostly local. Their most signature dish is a Hawaiian loco moco. It comes with rice, macaroni salad and gravy.
Portions are large and the prices are good considering how much food you're getting for it. It has a cool outdoor vibe but don't expect anything fancy.
Hula Pie at Duke's
Duke's is a spot to go, especially if it's your first time in Hawaii. While it is a touristy place, it has good food and nice ambiance and many times you can see locals there as well.
The location is just perfect on the beach, and if you're lucky and want to you can even dip your toes in the sand while munching on your meal. Reservations are essential!
To finish the mean you must get the hula pie! Hula Pie is made with Kimo's favorite macadamia nut ice cream piled high on a chocolate cookie crust and topped with chocolate fudge, whipped cream, and more macadamia nuts.
---
Where to Stay in Oahu
There are many great spots to stay on Oahu, but it depends what kind of traveler are you, what's your budget and more importantly expectations. Here are some spots I picked for you:
Honolulu
Luxury:
The Royal Hawaiian
Iconic pink hotel in Waikiki. Many people debate whether to stay there vs Moana Surfrider and I'd pick this one any day. Much more spacious quieter grounds with fewer people at pools. Restaurants and beach service is better plus there's no resort fee.
Family Friendly:
Hilton Hawaiian Village
The property has direct access to the beach, five pools and their private lagoon perfect for the kids where you can try various watersports. You can rent a waterbike, stand-up paddleboard or kayaks and enjoy yourself.
Mid-Range:
Aqua Ohia Waikiki
I had a chance to stay there during one of my visits. It's a perfectly located affordable place with all the amenities you need. While it's not on the beach like the luxury hotels, you can walk there in 5 minutes.
Budget:
Waikiki Beachside Hostel
Conveniently located next to ABC store, it's one of the best hostels in Honolulu. Don't expect luxury, but breakfast is included and there's a parking available.
North Shore
Luxury:
Turtle Bay Resort
North Shore doesn't offer many luxury hotels, but this one is the fanciest you can get there. It's a perfect spot for young couples or families.
Mid-Range:
Hale O Kaunala
Spacious, clean, comfortable and lovingly decorated spot. It's a family-run spot where you'll always feel welcome.