Traveling in the 3rd trimester?! Most people don't realize that you can still travel just fine in the third trimester. Despite what you can read in many bias articles and forums, you can fly freely until 36 weeks. Naturally, assuming that you have an uncomplicated pregnancy.
While most people might prefer to stay at home and nest in the third trimester, I didn't feel that need and wanted to travel more before the baby shows up.
One can say that I got lucky that I felt fine for most of my pregnancy. Truth to be told, apart from the awful rhinitis that I described in my other post, I was definitely functional most of the time. Like most people, I had back pain and neck pain every other day, but I guess I must have a higher tolerance for discomfort than most as nothing has stopped me doing what I wanted during late pregnancy.
---
Flying When Pregnant in the Third Trimester of Pregnancy
While some airlines officially say that while you're allowed to travel until week 36th, you need to provide a letter from your doctor I was never asked to show such letter at any airport. Only on one occasion, when entering the plane Qatar Airlines staff hesitantly asked me if I was pregnant, but only to tell me to let them know if I needed anything during the flight.
Due to complications with birth I described in this post I had to fly at 39 weeks and still – no one wanted to see my doctor's note.
I read many opinions that the best seat to get on the plane for pregnant women is aisle as you can freely go to the bathroom, I'm not entirely sure I'd agree.
Somehow I never peed that much on planes (I guess the baby knew to behave as he's an avid traveler now), but in the aisle seat I felt constantly disturbed by people passing by and taking their luggage, flight attendants serving food, that I started booking window seats, so I could take a nap in peace.
Just don't book an emergency exit seat because they don't recline. A seat that doesn't recline is a nightmare for a pregnant woman!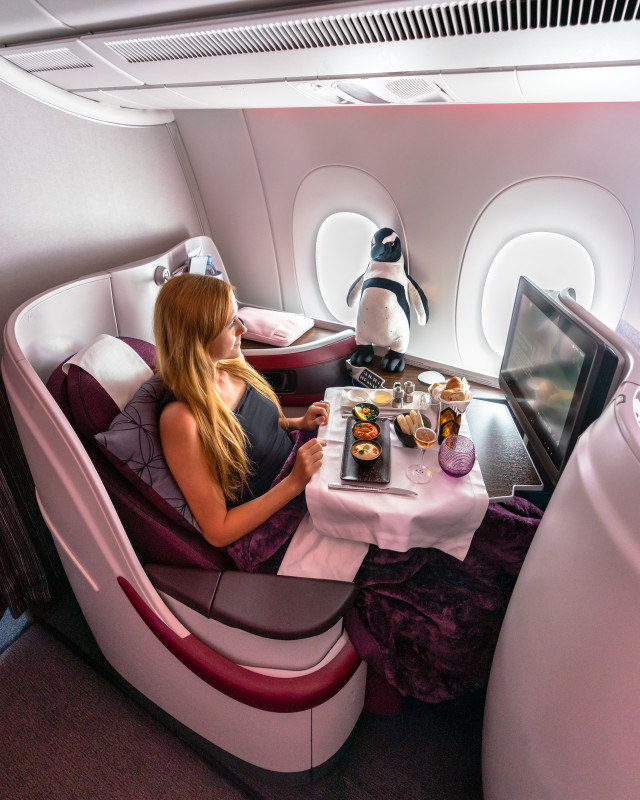 ---
Babymoon in the Third Trimester
Since Christmas fell at the end of my second trimester and we didn't want to travel in the high season, we opted for a babymoon at the beginning of my third trimester.
What's babymoon? It's a vacation you take with your spouse before you have your baby – usually in the second trimester. It's the last hurrah before a baby enters your world. Most people opt for a quiet resort stay or beach vacation.
In my case due my babymoon wasn't the last trip, and it was definitely an active one. I was originally wanting to go to Bora Bora, but January is one of the worst months to go there (and to many other places we considered), so we opted for revisiting one of my old homes – South Africa.
We spent a week in and around Cape Town and it was awesome! While I couldn't do certain activities due to pregnancy (like abseiling) they were many other things we could do, plus the food is delicious.
I played with the penguins, did some hiking (you can definitely hike when pregnant, you'll just be slightly slower!), stuffed my face with fresh seafood, flew a helicopter, went up Table Mountain and relaxed at the beach.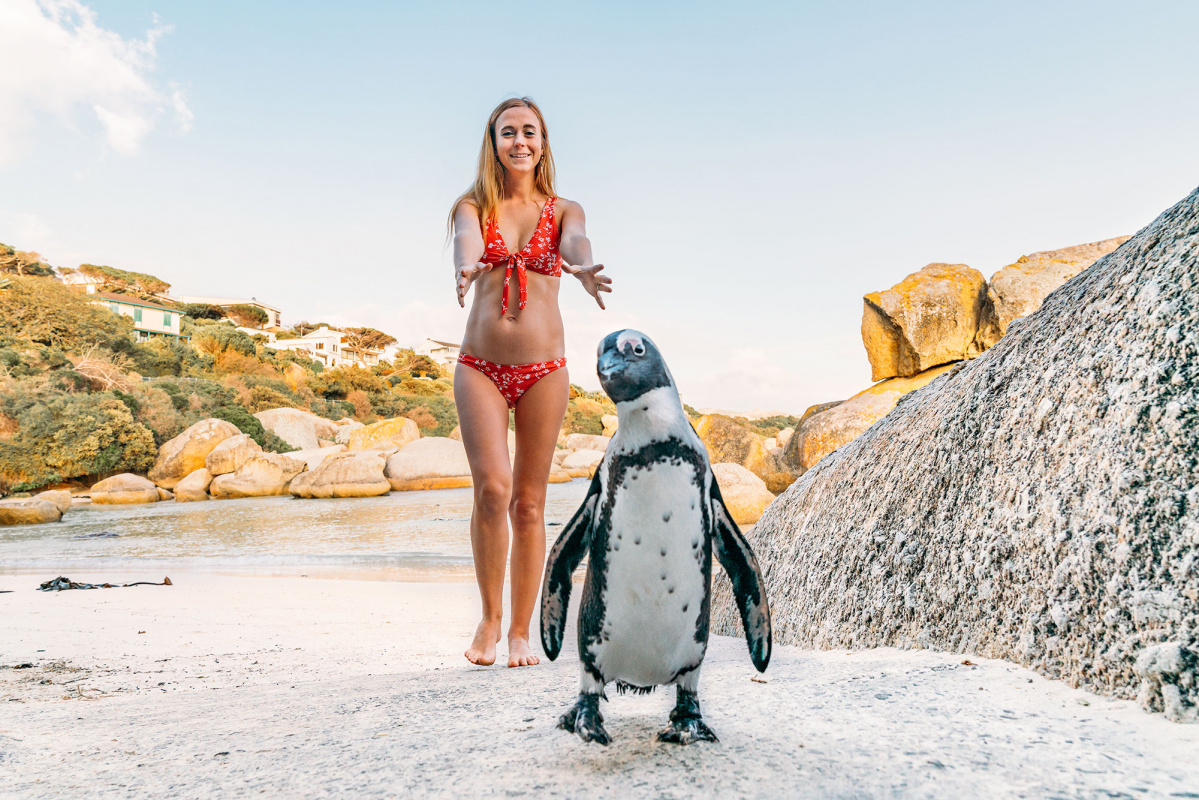 ---
Traveling in the Third Trimester of Pregnancy
New York City
After our babymoon in South Africa we flew back home to Italy for a few days before taking off to NYC. While a flight to NYC wasn't an issue, I was very uncomfortable on the way back. I ended up standing up and walking for the first few hours before using my husband as a pillow for the remaining time of the flight. Ironically, the moment I got off the plane I was comfortable again.
One problem I noticed during my trip to NYC was my sensitiveness to cold. I've never liked the cold weather, but when pregnant I felt about three times colder than usual until week 32, and then I started feeling about three times warmer than usual. Fortunately, I was still able to fit in my regular sized big coat, but if you don't, you might want to consider investing in coat extenders.
While in NYC we also picked up a stroller for our baby, since I was really set on the best stroller for traveling and it wasn't available in Italy. Ironically, the airline broke our stroller seat on its first trip which turned out to be a good thing after all, as I've learned about different stroller policies and what to do in case your pram gets broken or lost.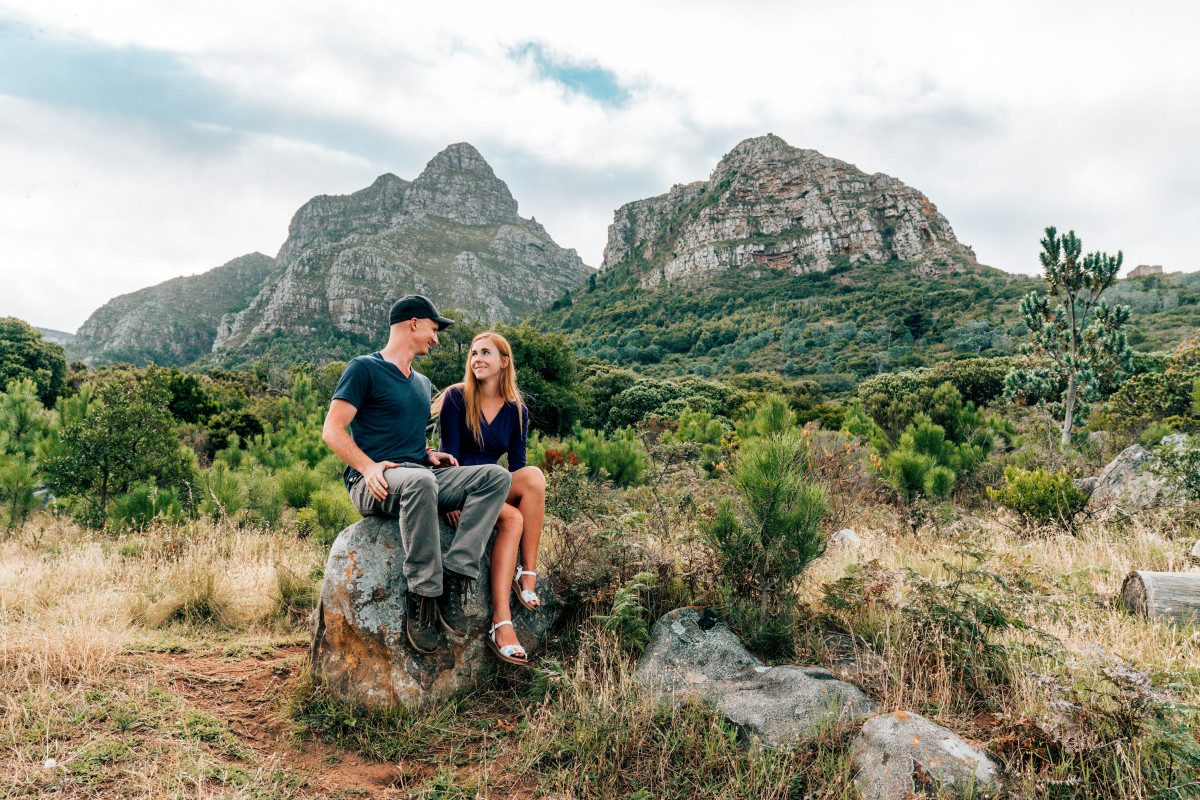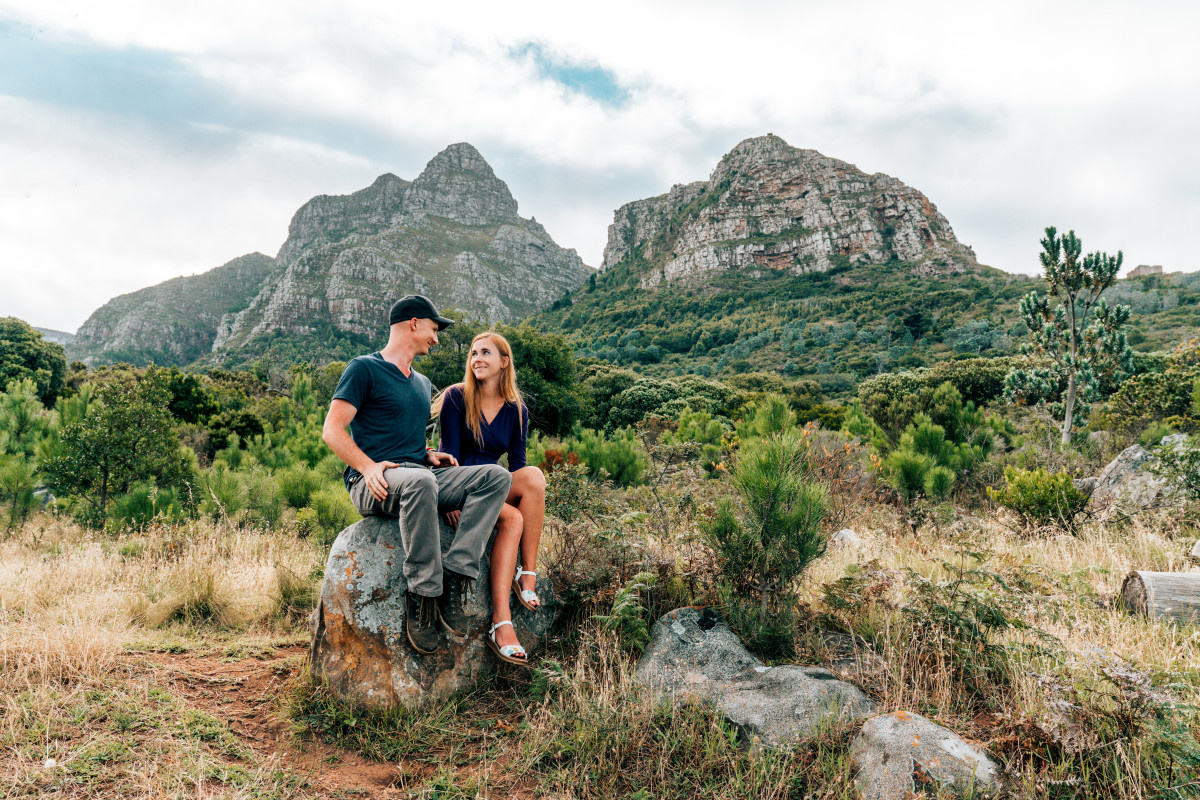 London & Warsaw
As living an expat life comes with a lot of paperwork in different countries, soon after our trip to NYC I had to make a pit stop in Warsaw and London. Flights were short and easy, so I didn't feel uncomfortable at all.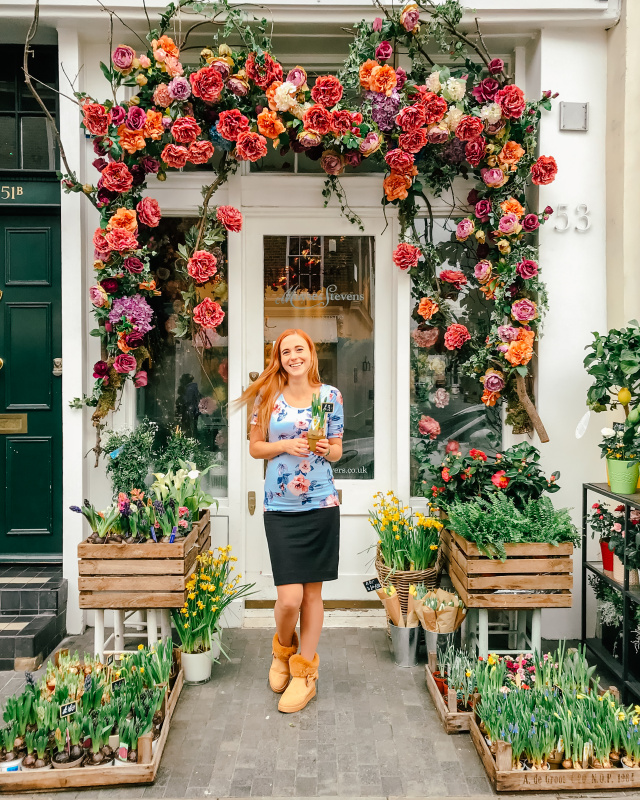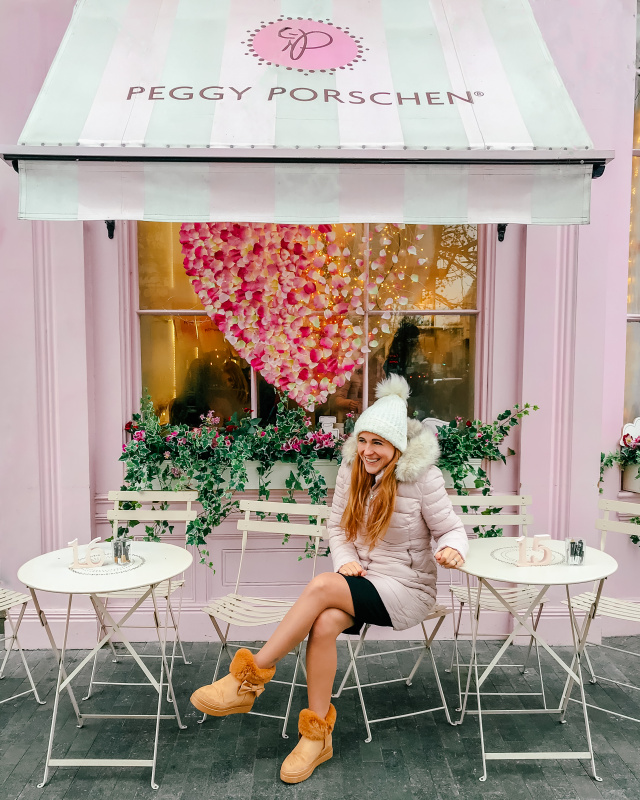 ---
I was very worried that once I enter the third trimester I'm going to start feeling like crap and wouldn't be able to get up from the sofa. Talking to other pregnant friends or new moms didn't help.
Literally, everyone else who recently had a kid or were still pregnant were telling me that my hips will loosen up, that I'll be waddling and tired all the time, that I'll feel nauseous and have heartburn and my hands will get swollen.
None of these things ever happened in my case up until week 37. Even right before my due date I was actually wearing high heels and running. Sure, I felt bad here and there, but a quick rest for a bit was enough to make me feel better. However, the further along I was in my pregnancy, the more comfortable I felt on my feet – standing, walking, or even running, than sitting or laying down.
The worst thing was actually my psoriasis getting worse and worse and I felt very uncomfortable and annoyed because of that.
I'm not saying that none of the bad pregnancy symptoms won't happen to you, but there's no rule. You might feel like crap, but you might not, so do yourself a favor and stop getting scared by what other moms tell you. You do you and adjust your lifestyle and travels to the way you feel.
---
Skiing When Pregnant
That said since I didn't want to miss out on the Italian winter I decided I feel well enough to go snowshoeing in the Dolomites and skiing in the Alps. Most moms give up on sports apart from simple maternity yoga, but upon my research, I realized that I wasn't the only one who skied while pregnant.
I know people who skied, surfed or kept running in the third trimester and the baby turned out just fine. One would ask, is it safe? I'm an advanced skier and haven't fallen for years, plus I obviously wasn't going in for the hardest slopes available.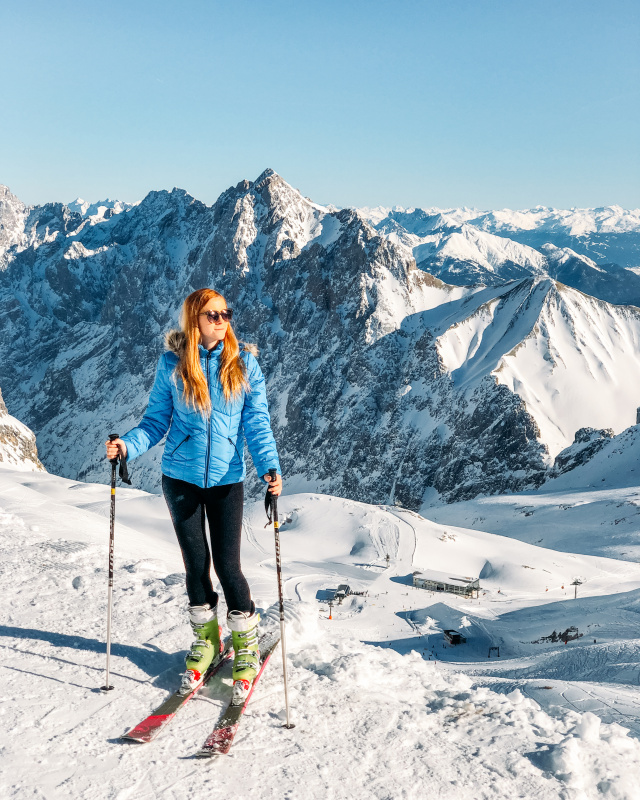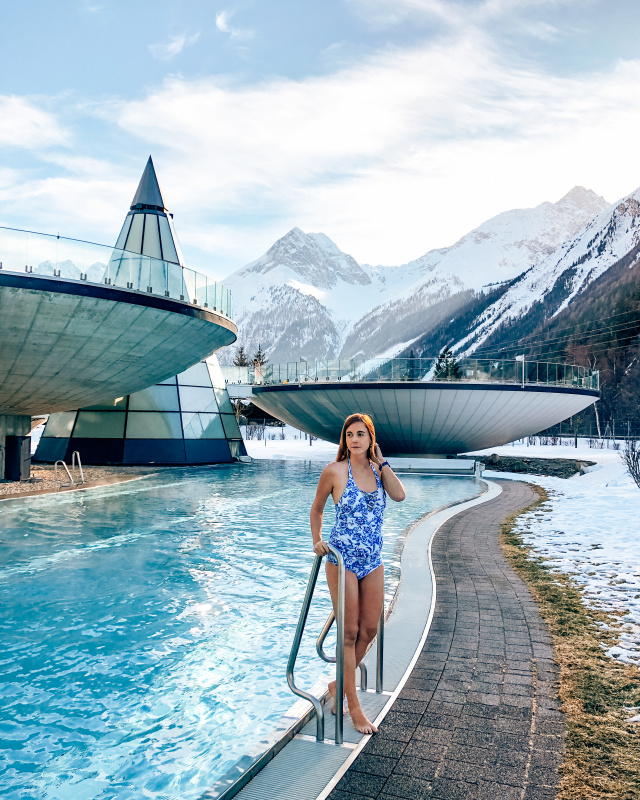 ---
Comfortable Clothes for Pregnant Travelers
While I was lucky enough to wear non-maternity clothes up until mid-third trimester, later on, I found many other alternatives. I discovered good maternity clothes that aren't only comfortable for traveling, but also affordable and not ugly.
Do you have any questions about traveling in the third trimester of pregnancy?