There are 14 ski resorts in Montana. The biggest advantage of going skiing in Montana is that it's never as crowded as in Utah or Colorado.
Everyone can find slope they like, whether it's for snowboarding or skiing. And, if you want to experience some powder or nicely coaster fancy slope. Plus, there are a lot of other activities you can do in Montana in the winter, such as fat biking, hot springs, or driving to Yellowstone NP.
My husband used to live in Montana for a few years in college, so naturally when we revisited we got to do some skiing and snowboarding as we opted for visiting Montana in the winter.
Skiing in Montana vs Colorado
Colorado is full of big-name ski resorts like Aspen, Vail, and Beaver Creek while in Montana resorts are lesser known to the general public. As a result, skiing is also significantly cheaper in Montana but it doesn't mean that it's worse.
In fact, Whitefish has everything that Colorado has to offer without altitude sickness. Bozeman Yellowstone International Airport continues to expand air service adding more routes, so it's getting easier and easier to get to Montana.
Unlike in Colorado, Montana rarely sees traffic and lift lines are small and fast-moving.
Bridger Bowl and Big Sky Resort in particular, are known for their light, fluffy powder which is a heaven for snowboarders.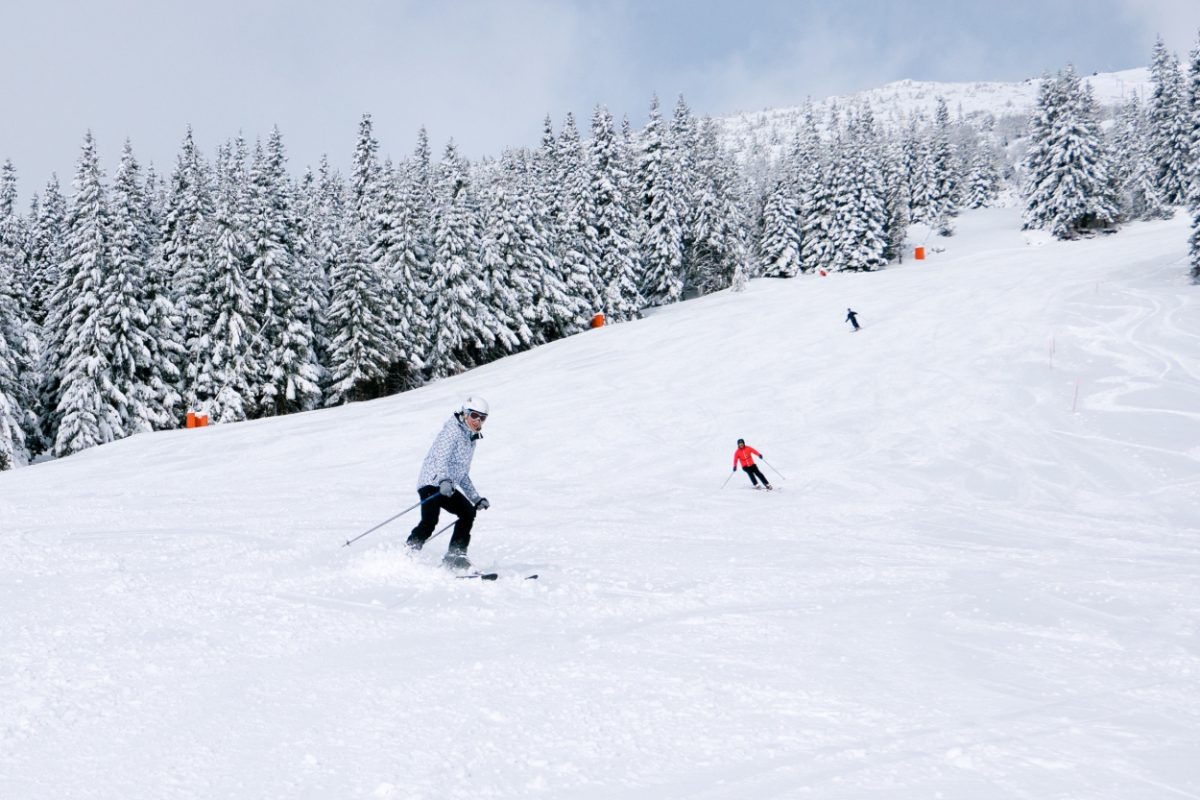 The 7 Best Ski Resorts to Visit in Montana
1. Big Sky in Big Sky MT
Big Sky resort is a gorgeous place with various routes for all levels (30 lifts and over 300 runs!). It has some of the steepest ski terrains in North America, which I will say were a fun challenge and I've been skiing my entire life!
Location: Big Sky Resort is near the town of Big Sky. It's about an hour south of Bozeman so you might stay there is you wish as well.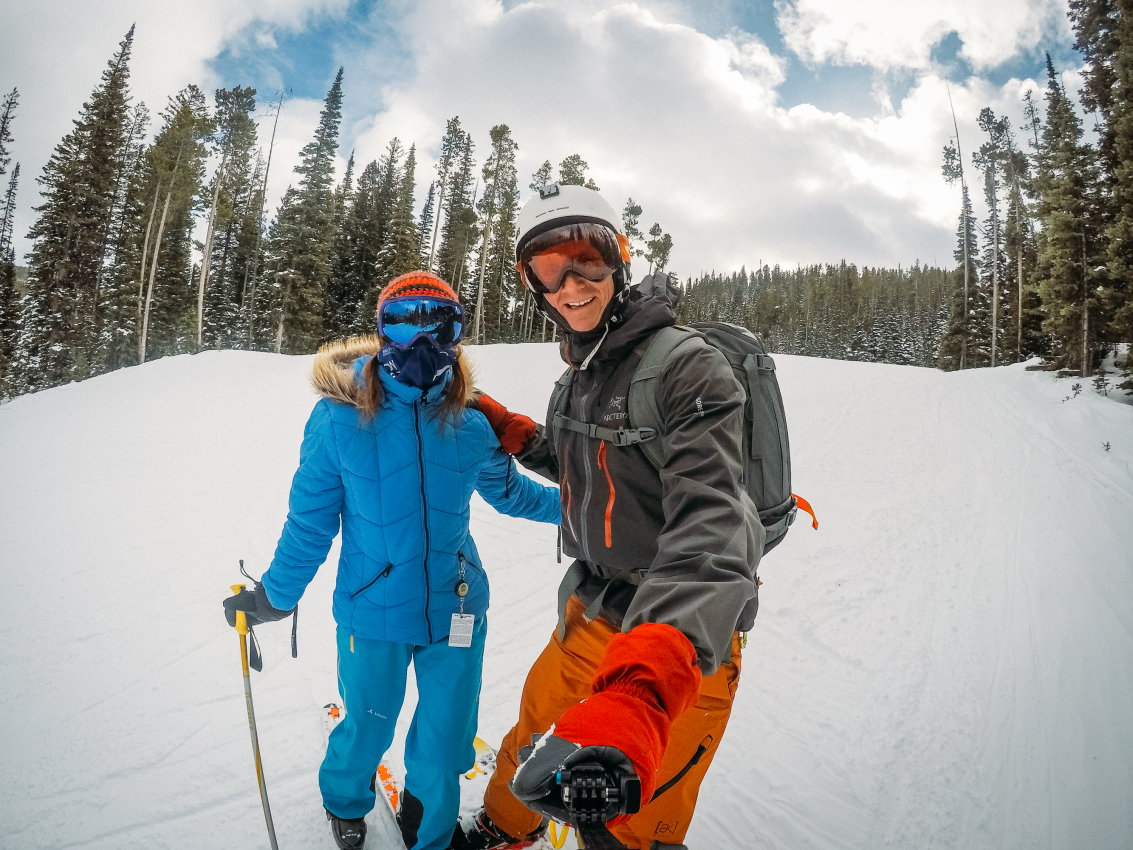 2. Whitefish Mountain Resort in Whitefish MT
Spanning a vast expanse of over 3,000 acres, Whitefish resort offers an extensive skiing area equipped with 10 chairlifts covering 2000 vertical feet. With an annual snowfall of 300 inches and breathtaking vistas of Glacier National Park, Whitefish ski resort offers an unforgettable experience.
For those seeking an exhilarating challenge, there are four exceptional terrain parks where you can push the boundaries of your skills. Each section caters to different proficiency levels, but if you prefer a less crowded experience, the Flower Point area is the place to be.
Location: Whitefish Ski Resort is located seven miles away from the town of Whitefish. Whitefish is a unique mountain town with all amenities.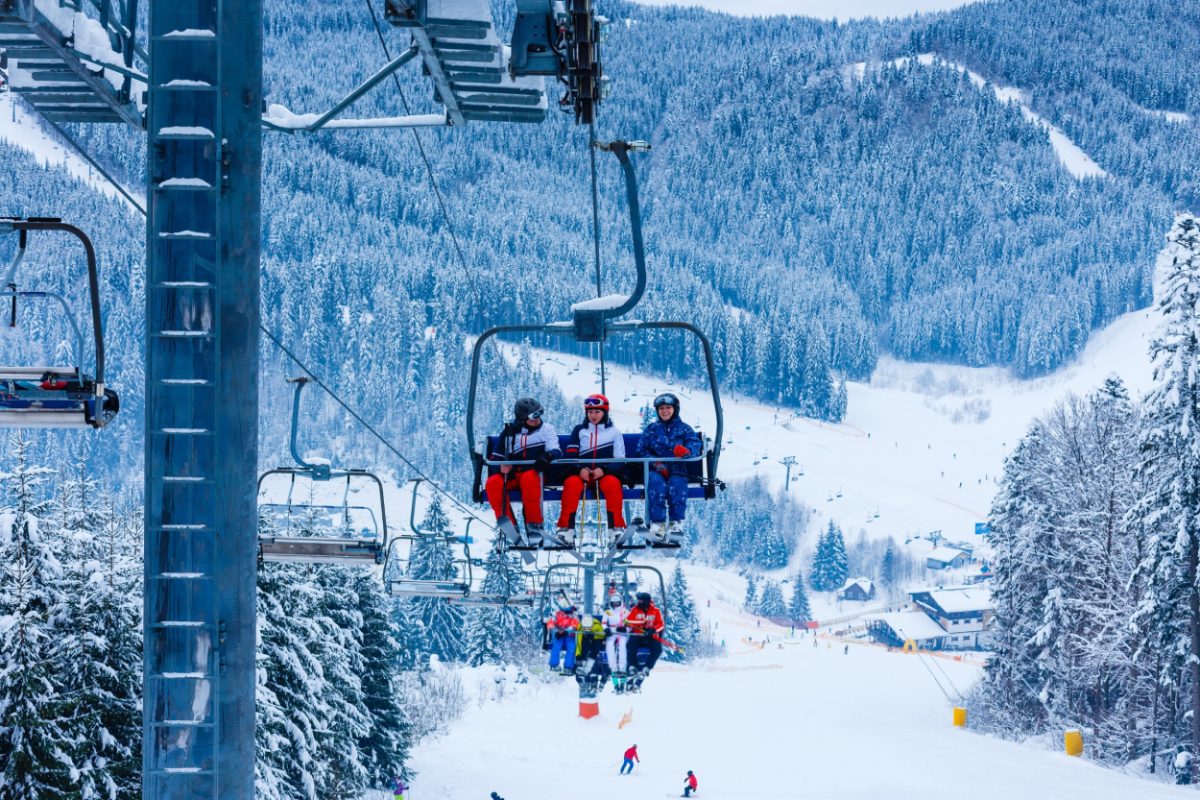 3. Bridger Bowl in Bozeman MT
Bridger Bowl emerges as an exceptional destination for skiers and snowboarders, catering to individuals of all skill levels. Expanding across an expansive 2,000 acres and boasting an impressive vertical of 2,700 feet, this resort guarantees an exhilarating experience.
If you crave thrilling backcountry escapades and demanding terrain, this is it. There's a chairlift that directly transports you to this exciting area and you can hike up further for some backcountry options. It was my husband's favorite mountain!
The resort is great for families with kids and even has an on-site daycare facility, allowing you to drop off your kids for a few hours of uninterrupted skiing enjoyment.
Location: Bridger Bowl is just 30 minutes outside of Bozeman.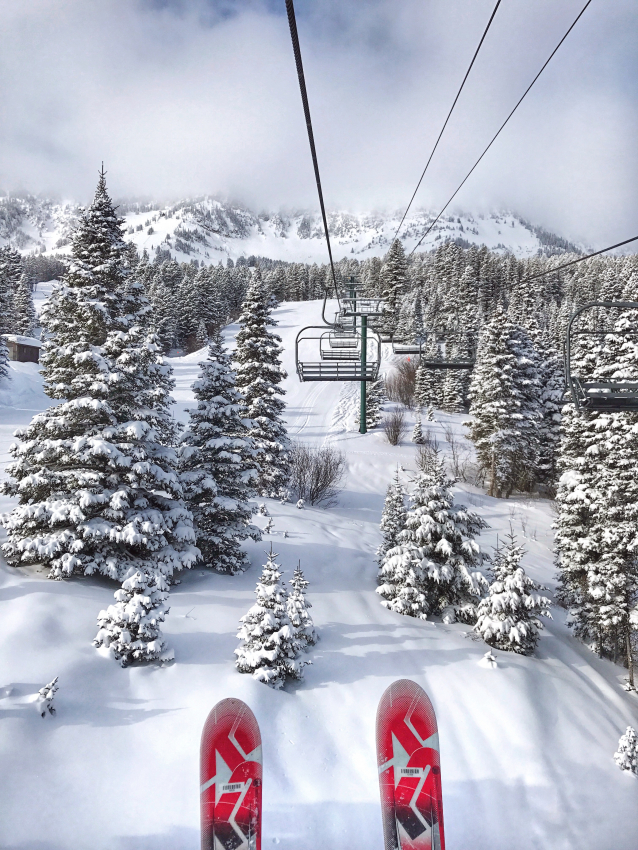 4. Red Lodge Mountain in Red Lodge MT
Red Lodge is a place for intermediate skiers with impressing 71 runs, consistently blanketed in a snowy embrace throughout the winter season. They even had a half pipe to practice some tricks!
One of the most exceptional aspects of Red Lodge Mountain is the absence of crowds.
Location: Red Lodge Mountain is located in the town of Red Lod, over an hour from Billings.
5. Discovery Ski Area in Anaconda MT
The Discovery Ski Resort is a great spot for families to ski and snowboard together. It spans across 2200 acres and its close proximity to a wilderness area.
Location: Discovery Ski Area is located in Anaconda, Montana close to Butte.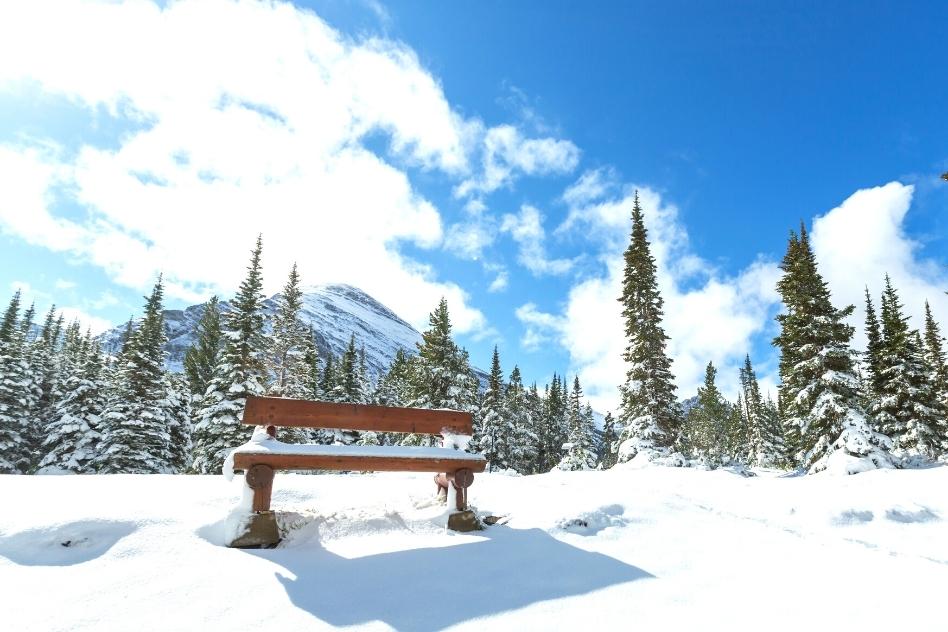 6. Montana Snowbowl in Missoula MT
The Montana Snow Bowl is a blast to ski or snowboard, if you're experienced or still improving as they have a school on site. They offer a ton of steep runs and some longer ones, but it will all give you a run for the money!
Location: Montana Snowbowl is just 30 min from Missoula.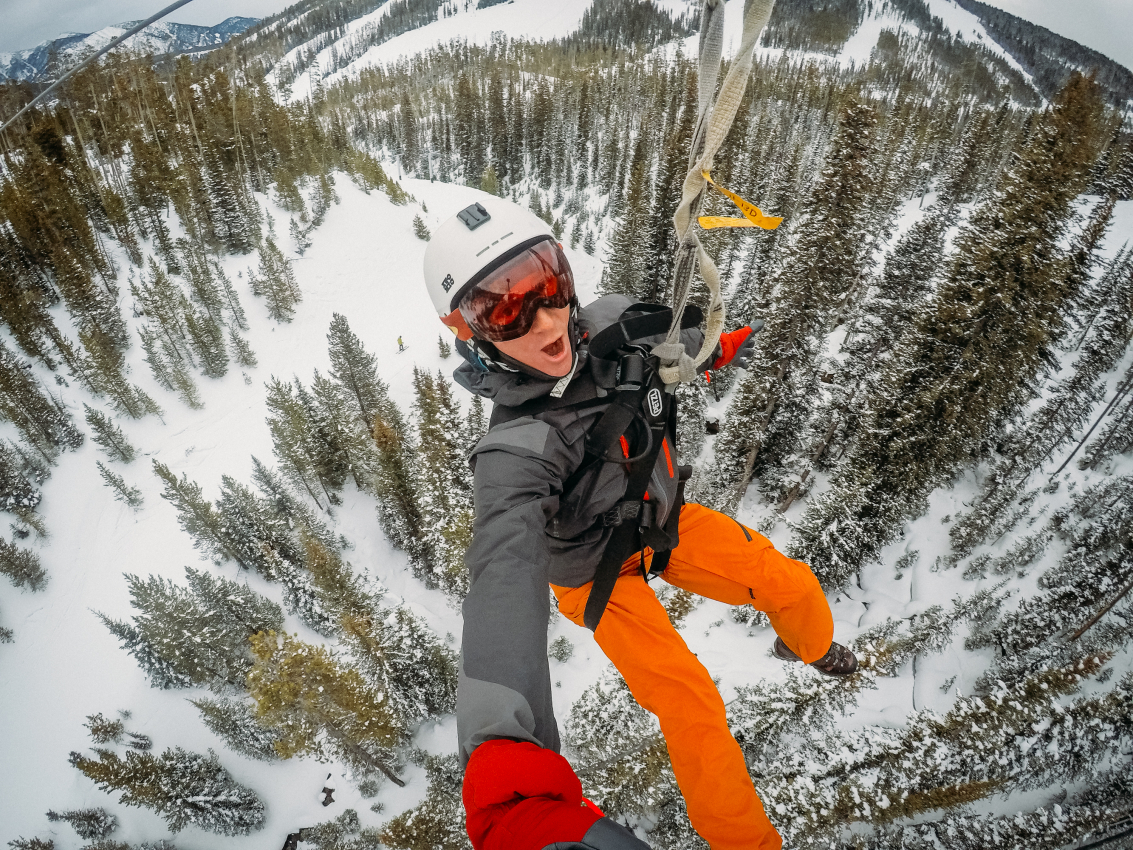 7. Blacktail Mountain Ski Area in Lakeside MT
Families and intermediate skiers will be satisfied at Blacktail Mountain. While there aren't many steep expert slopes, there are 1000 acres to explore so you won't be bored.
The atmosphere is very local as not many tourists ski there, so if you're looking for a true Montana experience this is it!
Location: Blacktail Mountain Ski Area is close to the town of Lakeside, not too far from Whitefish.