A helicopter tour in Las Vegas is the ultimate attraction in Sin City and I'd recommend it to anyone! But don't stop reading yet! It doesn't mean that you'd have to win all your money gambling. There are plenty of affordable helicopter tours in Las Vegas. If possible book your Vegas helicopter at the beginning of your trip. Weather might change just in case weather cancels your original date and you have a few days open to move your trip it to.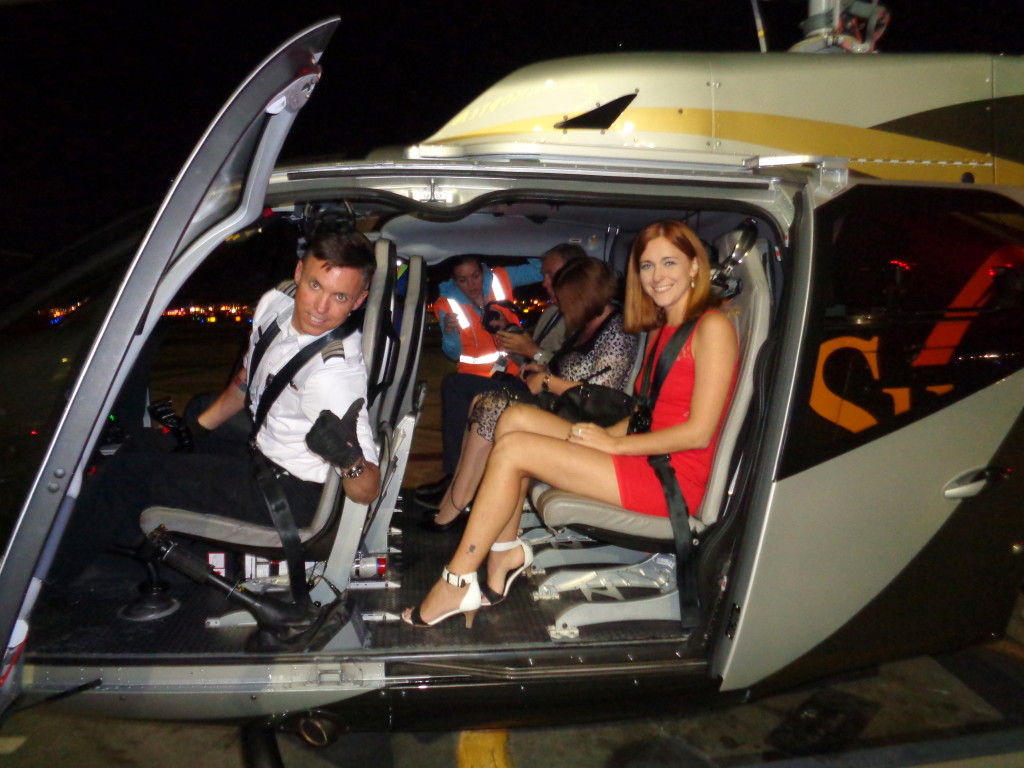 And what if I told you that for an affordable price you don't only get to fly over Las Vegas, but also ride the limo?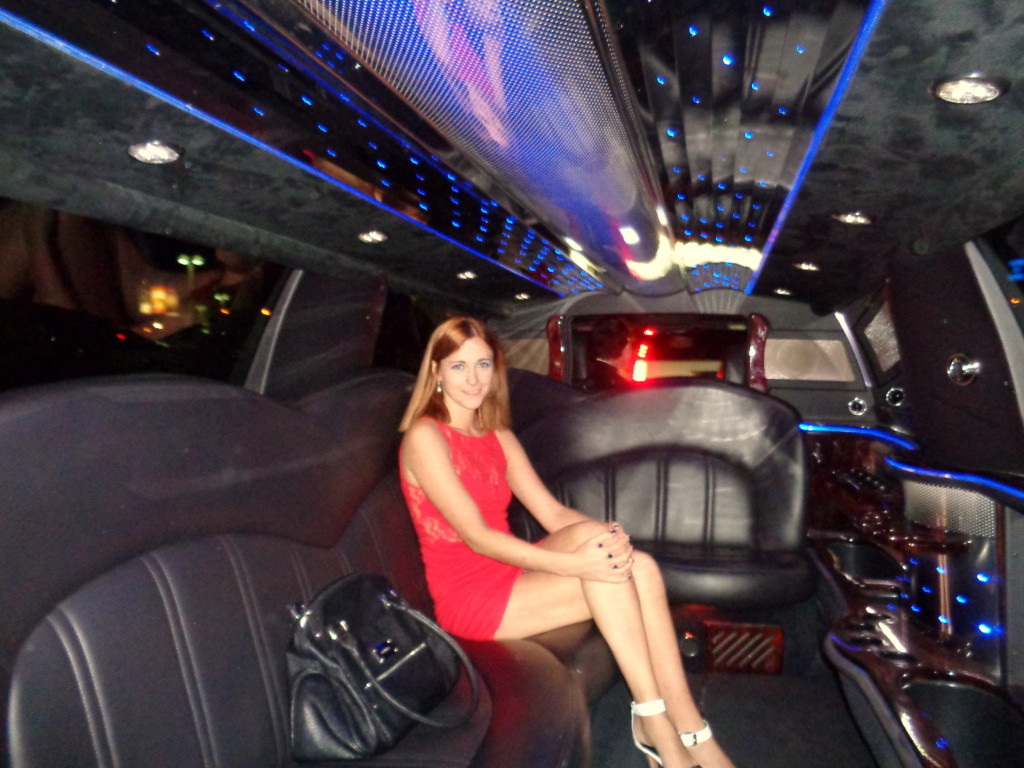 Cheapest Helicopter Tours in Las Vegas
Let's compare the cheapest helicopter tours in Las Vegas and what these packages offer. Please note that there are two different types of helicopter tours from Las Vegas: over the strip and to the Grand Canyon. Within these options you can also choose if you'd rather fly at night, in the morning, or during the day and whether you'd like to have an inter-landing at the Grand Canyon.
If you're planning a tour to the Grand Canyon you could also consider small airplane or hot air balloon tours.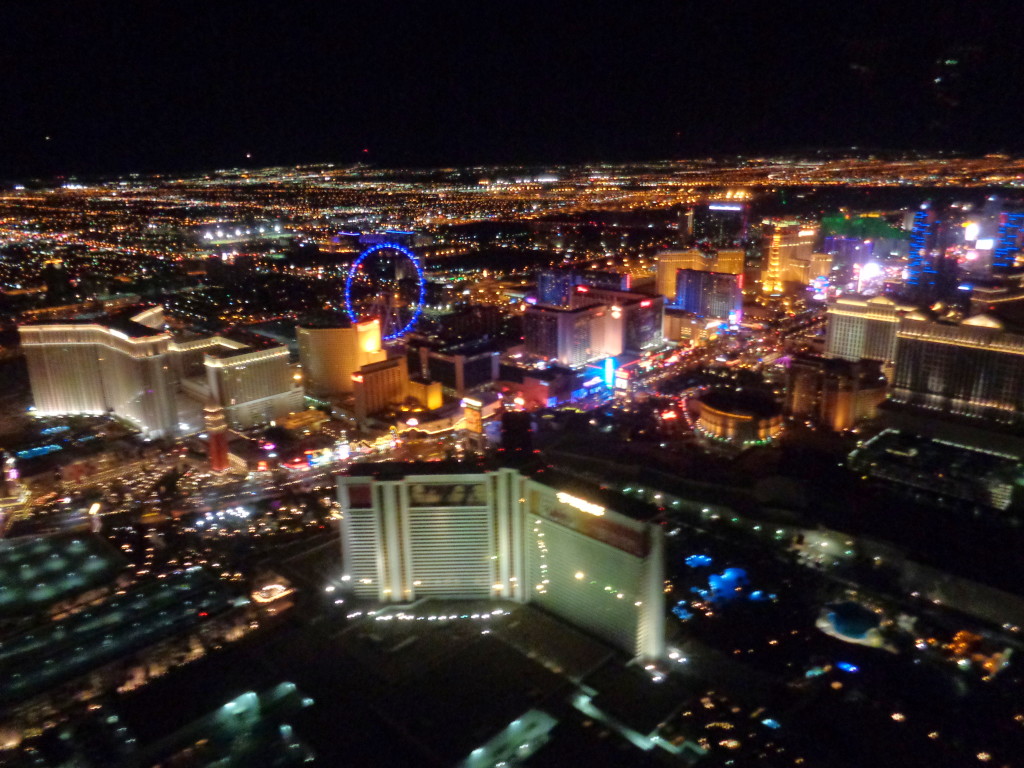 ---
Available Cheap Helicopter Tours
There are a few companies that offer air tours from Las Vegas. This is why I recommend that you check either Viator or GetYourGuide, as instead of browsing different companies you'll be able to see all offers in one place.
If you aren't familiar with these websites they basically combine tours from different operators. They find you the best deals. The websites is safe and sometimes they let you see the provider you're buying the tour from. So if you want to see more photos or find more information you can do that easily.
Las Vegas Helicopter Night Flight Over the Strip – $79
It's the cheapest and the most popular option. Short 15 minutes flight over the strip. CHECK THE OFFER
Deluxe Las Vegas Helicopter Night Flight with VIP Transportation – $99
Same as the previous offer but for $20 more you'll get champagne and limo transportation. CHECK THE OFFER
Vegas Strip and Hoover Dam Twilight Flight – $199
If you want to see a bit more than just the strip, this flight add a Hoover Dam to the experience. CHECK THE OFFER
Extended Grand Canyon West Rim Air-Only Helicopter Tour – $299
70-minute scenic helicopter flight to the West Rim. Note that the helicopter won't land anywhere. CHECK THE OFFER
Luxury Helicopter Tour Packages
If you'd like to spend a bit more and treat yourself to a luxury package, there are plenty of options available.
Grand Canyon Celebration – Helicopter, Boat & Skywalk – $699
The complete package of adventures in the Grand Canyon. All activities are included. CHECK THE OFFER
Grand Canyon & Valley of Fire Sunset Helicopter Tour – $619
The combination of the best of two gorgeous places plus the Las Vegas strip in the evening. CHECK THE OFFER
---
My Experience
I personally chose to go on a VIP helicopter flight combined with a limo service to the airport. My limousine picked me up from my hotel in the evening and to my surprise, for a while I was the only person in the car.
Before the flight, I was served champagne while the organizers assigned everyone to their seats in the helicopter. I've never been in a helicopter before, but I assumed that it probably would be pretty similar to the Cessna flight I took when I actually got to fly the plane myself!
The best seat in the helicopter is right behind the pilot, and I was lucky to get it. I expected the helicopter to be extremely loud, but it wasn't any louder than a regular small plane.
Although the flight was only 15 minutes long, it was definitely worth it for the spectacular views. I was able to see every hotel pool from above and the neon lights looked even more brilliant than when you're walking through the strip. The best part was seeing the people in the Stratosphere tower from close up, as we flew around it.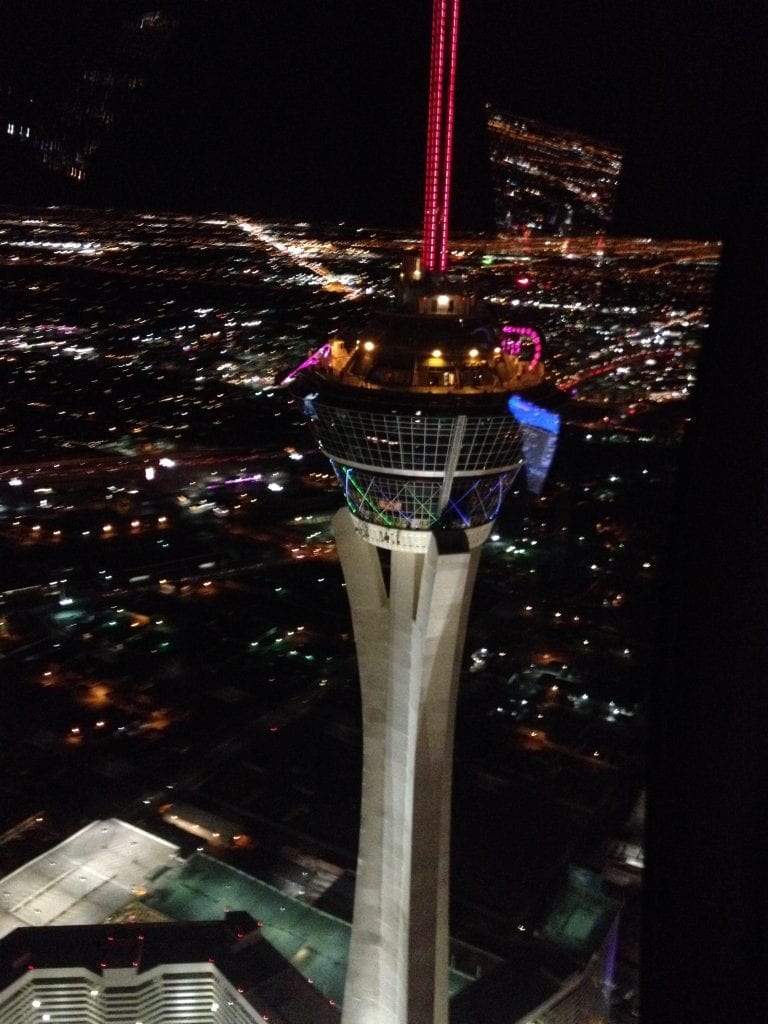 I would definitely recommend it as it can give you a quick overview of Las Vegas in style and it's a great experience for those who have never flown in a helicopter before.