Planning a visit to the Wizarding World of Harry Potter at Universal Orlando? Visitors to Universal Orlando now have two Harry Potter worlds to visit – one at Universal's Islands of Adventure and another at Universal Studios Florida!
Even if you're not a total Harry Potter geek I assure you that you'll still be amazed at how well everything is created. My kids are too young to know Harry Potter yet and they loved it all. It's far from cheesy and it's so well done – it will make you feel like you're actually in Hogwarts and Diagon Alley.
I will say that when I was hopping out of Hogwarts Express for a second I felt like I was actually at King's Cross station in London (and I used to live in London for years so know the station fairly well!).
Here are 10 things you must do at Universal Orlando's Harry Potter World. Along with his guide and comparison of both parks, how to get early admission and where to stay (very important!), and the best time to visit.
Guide to Wizarding World of Harry Potter in Orlando, Florida
Orlando's Wizarding World of Harry Potter is located in Universal Studios. Universal Studios is a complex that includes three theme parks:
Universal Studios
Islands of Adventure
Volcano Bay (waterpark)
The Wizarding World of Harry Potter is set up as two "towns" located in two parks – Universal Studios & Islands of Adventure.
Universal Studios – contains Diagon Alley
Islands of Adventure – contains Hogsmeade
There's also Hogwarts Express train is a ride that runs between the two Harry Potter theme parks for those with a "Park to Park" ticket.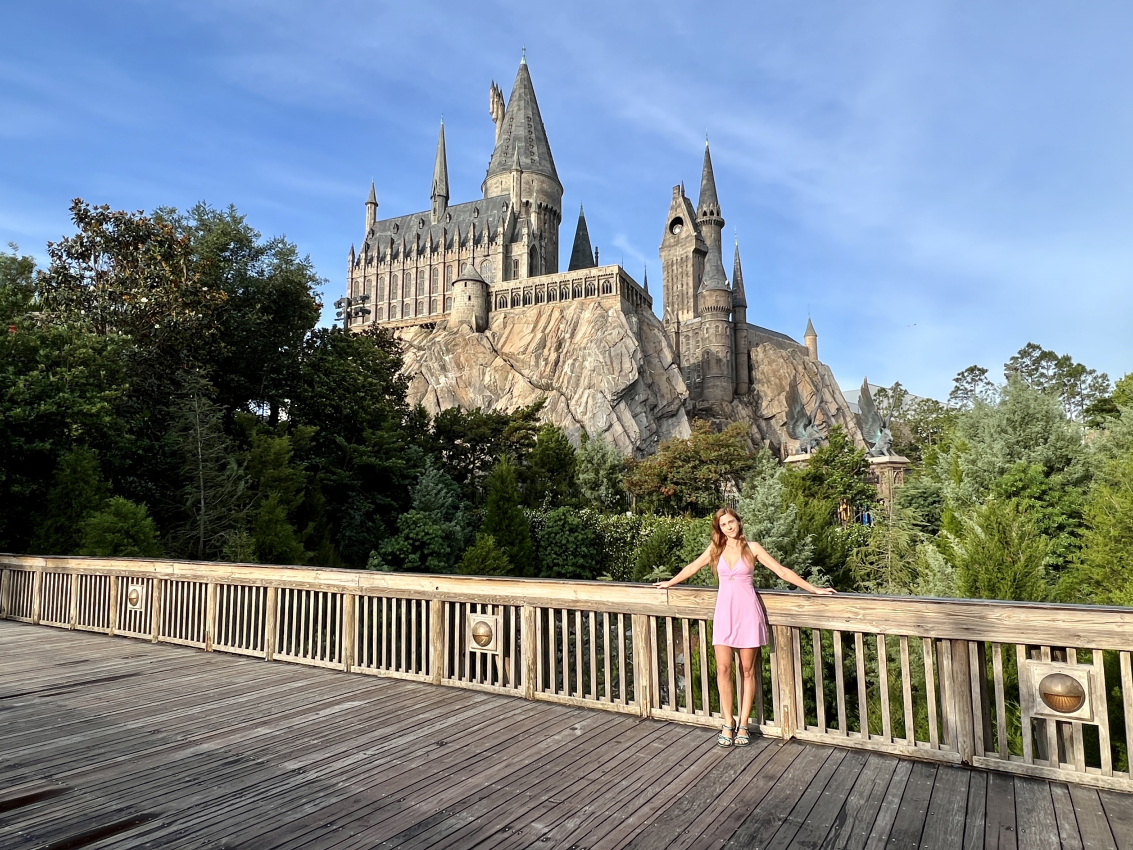 ---
Wizarding World of Harry Potter Tips
First and foremost, where you stay during your trip matters, but I still see so much misinformation about it online even on blogs. I researched the best hacks and trips for days before our visit and it paid off.
Stay at Universal Premium Hotel
It might be tempting to stay at a cheaper hotel nearby, especially if you're doing other things in Orlando, but do yourself a favor and stay at a Universal Resort.
Staying at any of these hotels will give you access Universal parks (depending on the season though – when we went only Islands of Adventure offered it!) one hour before they officially open.
All hotels provide shuttle or boat transportation to the parks and an hour early entrance to the parks, which is nice, but here comes the most important trick: stay only at a Premium Universal Hotel.
Staying at a Premium Universal Hotel is the best Universal Orlando hack, which isn't really a secret because it's written clearly on their own website, but somehow many people don't realize it. I explained it all in a separate post, but basically, it gives you a free Express Pass for the whole family!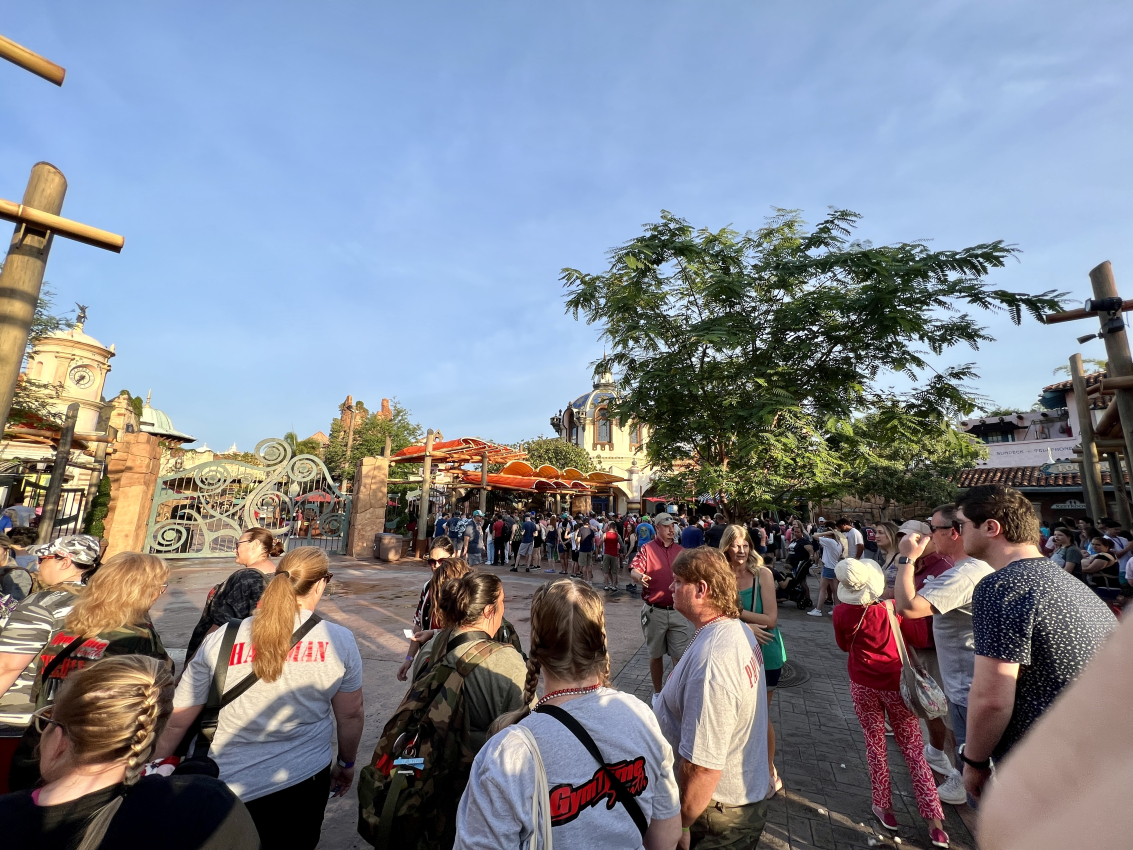 Download the App
Download the Universal Orlando FL app! This has maps, wait times, you can even order food!
Buy Park-to-Park Ticket
Do you need Park to Park Ticket? If you're planning a one-day visit, I highly recommend choosing the park to park ticket to maximize your Harry Potter experience.
Even if you're visiting for two days, getting the park to park ticket is absolutely worth it. Plus, it's the only way to ride Hogwarts Express which honestly – it's much cooler in reality than it may sound!
---
Where is the Entrance to Diagon Alley?
Venturing into the magical Diagon Alley requires a little bit more planning. At Universal Studios park, you won't see any blatant signs pointing to the Wizarding World of Harry Potter, and the entrance is hidden beneath large red arches!
It's left from King Cross Station and between The Knight Bus parked right nearby. And speaking of Kinht Bus – it's one of the actual buses that they used in the film Harry Potter and The Prisoner of Azkaban.
Despite it being "hidden" it's still crowded 😉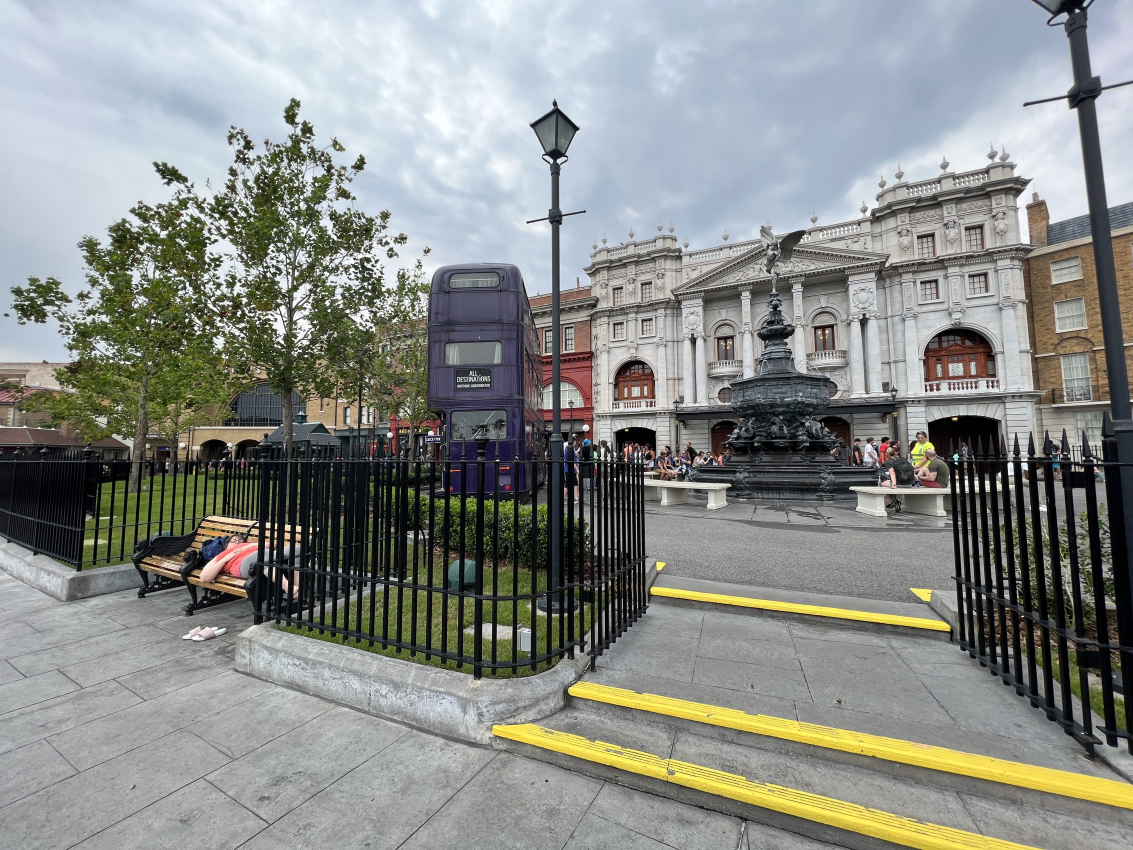 ---
What to Do at Harry Potter World in Orlando
Best Rides at the Wizarding World of Harry Potter
Hogwarts Express
with kids: no height restrictions, more of an experience
Hogwarts Express is a fun ride for all ages, but it requires park-to-park ticket so you can visit both parks in one day.
Get on at Kings Cross Station in Universal Studios, and get off at Hogsmeade Station in Islands of Adventure. (And be sure to take the train the other way, too, as the experience is slightly different depending on which way you're going!)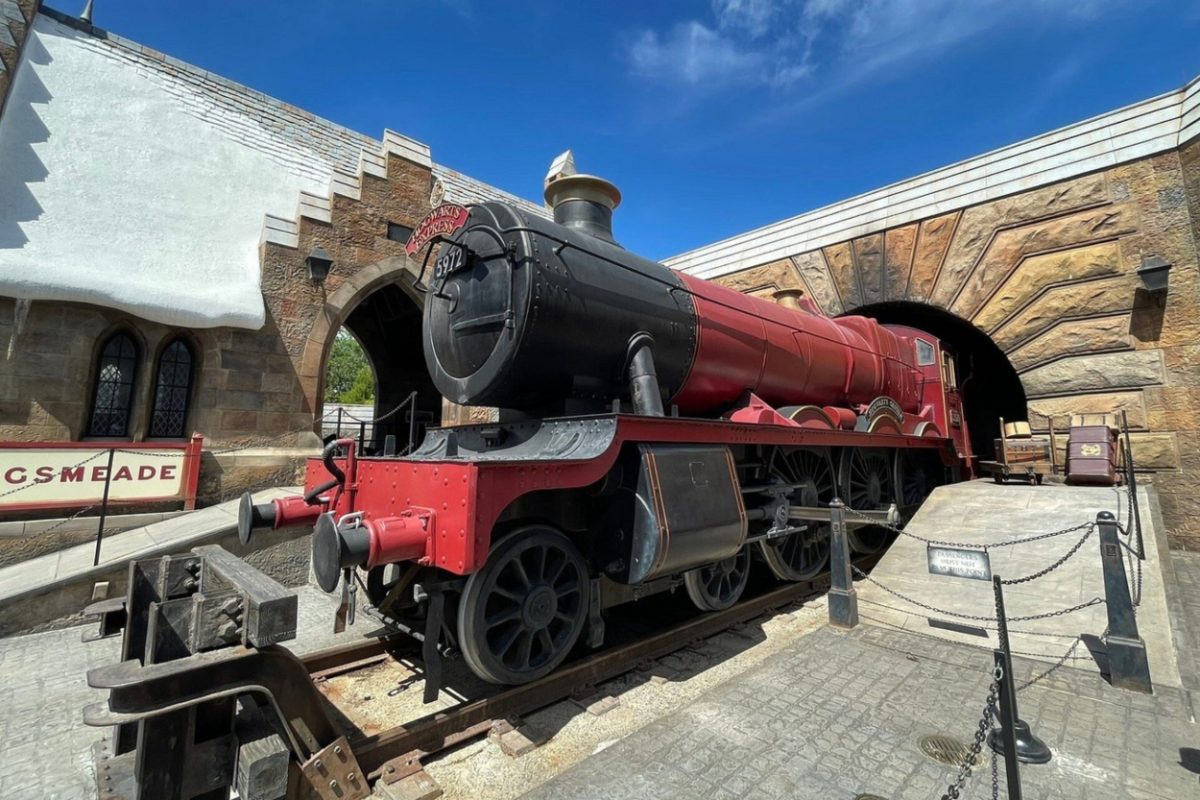 Harry Potter and the Forbidden Journey
with kids: minimum 48″ to ride, fun ride but can make some dizzy
The ride is at Hogwarts Castle and you'll move through the portrait hall with real talking portraits while you wait! You are taken on a magical journey flying around Hogwarts while being chased by a dragon.
Flight of the Hippogriff
with kids: minimum 36″ to ride, nice & easy roller coaster
This is a ride that many people will tell you to skip. It's not a crazy roller coaster, it's pretty mild actually but if you're coming with kids it's just perfect. Both my 4-year-old and 2-year-old enjoyed it.
If you have to wait an hour for it I will agree skip it, but with an Express Pass try it out.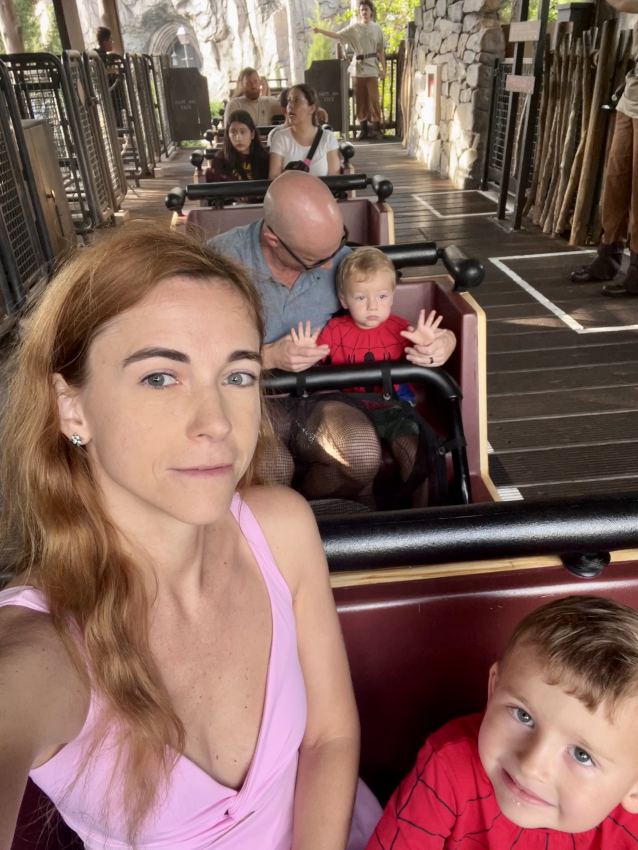 Hagrid's Magical Creatures
with kids: minimum 48″ to ride, fast coaster but incredible
You'll take a motorcycle adventure through the Forbidden Forest on Hagrid's motorbike, while battling against giant spiders and baby dragons! On this "story coaster" you'll see Hagrid's Hut and ride through the Forbidden Forest.
It's an intense roller coaster, hence why the height limit is so high. It's also the only one of two rides (the other one is Pteranodon Fliers) NOT included in the Express Pass and the usual wait time is anytime between 50 min to 3 hours!
Escape From Gringotts – only ride at Universal Studios part
with kids: minimum 42″ to ride, intense ride but the most fun
Escape From Gringotts ride in Diagon Alley is the only ride at Universal Studios and it's a mixture of an indoor roller coaster and a 3-D ride where you get chased by Voldemort and Bellatrix through the vaults.
It was my favorite ride, because it was so unique. My 4 year old loved it too and even started clapping at the end. We thought it was the coolest line to wait in because it was a mixture of the bank with animatronic goblins, stairs, and elevators, it wasn't just a boring tunnel.
---
Best Activities (Non-Rides) at the Wizarding World of Harry Potter
Universal Studios is the park that contains Diagon Alley (and the Escape from Gringotts ride).
Islands of Adventure is the park that contains Hogsmeade (with all the rides).
They are connected by the Hogwarts Express train ride.
BOTH PARKS:
1. Go Shopping
Just like in the books of the magical shopping street, you'll get to see everything! Check out Weasleys' Wizard Wheezes joke, Owl Post, Madame Malkin's robes, or Ollivander's wand shop.
Most of the shops sell souvenirs, but it's fun to see them inside.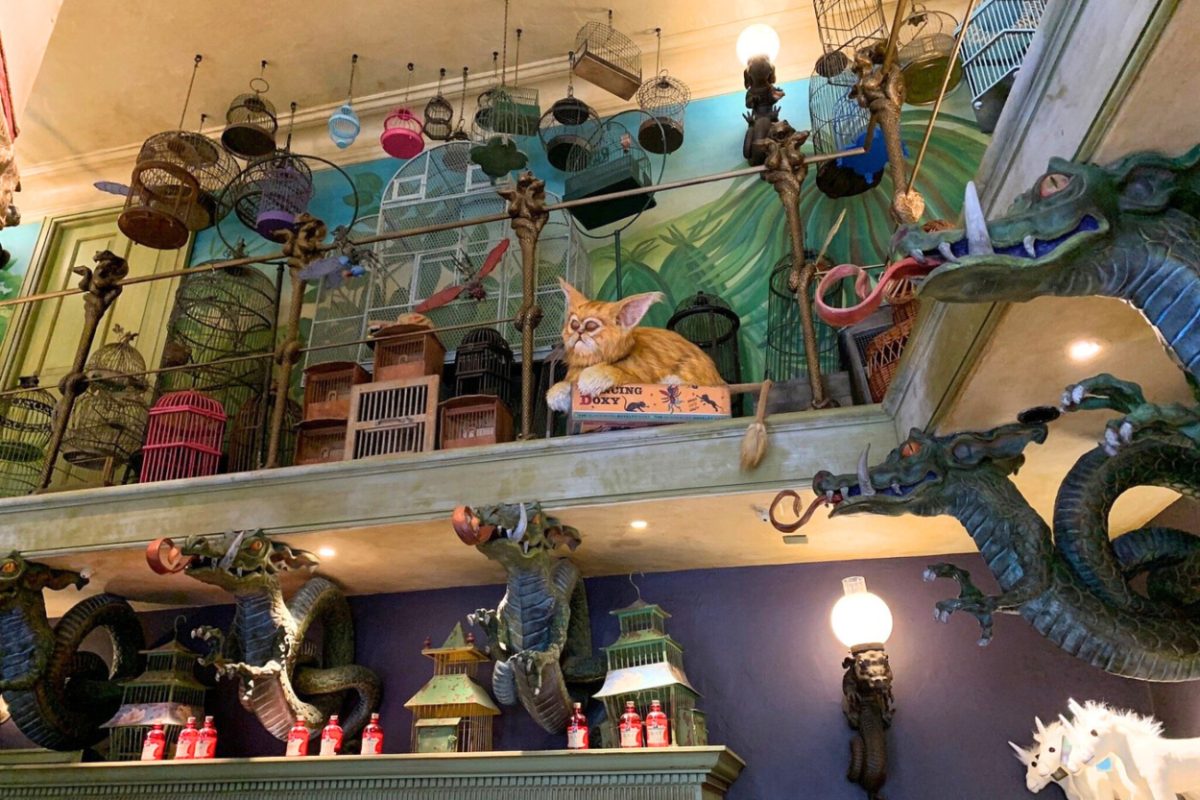 2. Exchange Money at Gringotts
One interesting feature is the option to trade money for galleons, but they're not physical coins like those in the movies but galleon banknotes.
The bills are accepted throughout the park, and although they didn't live up to my expectations, they were still a nice addition that an ordinary person like me could appreciate.
3. See The show at Ollivanders Wand Shop
This is a pretty expensive experience but I'm told it's quite amazing as you'll be given a wand fit (one person from a group) and see the tricks. There are Ollivanders at both parks.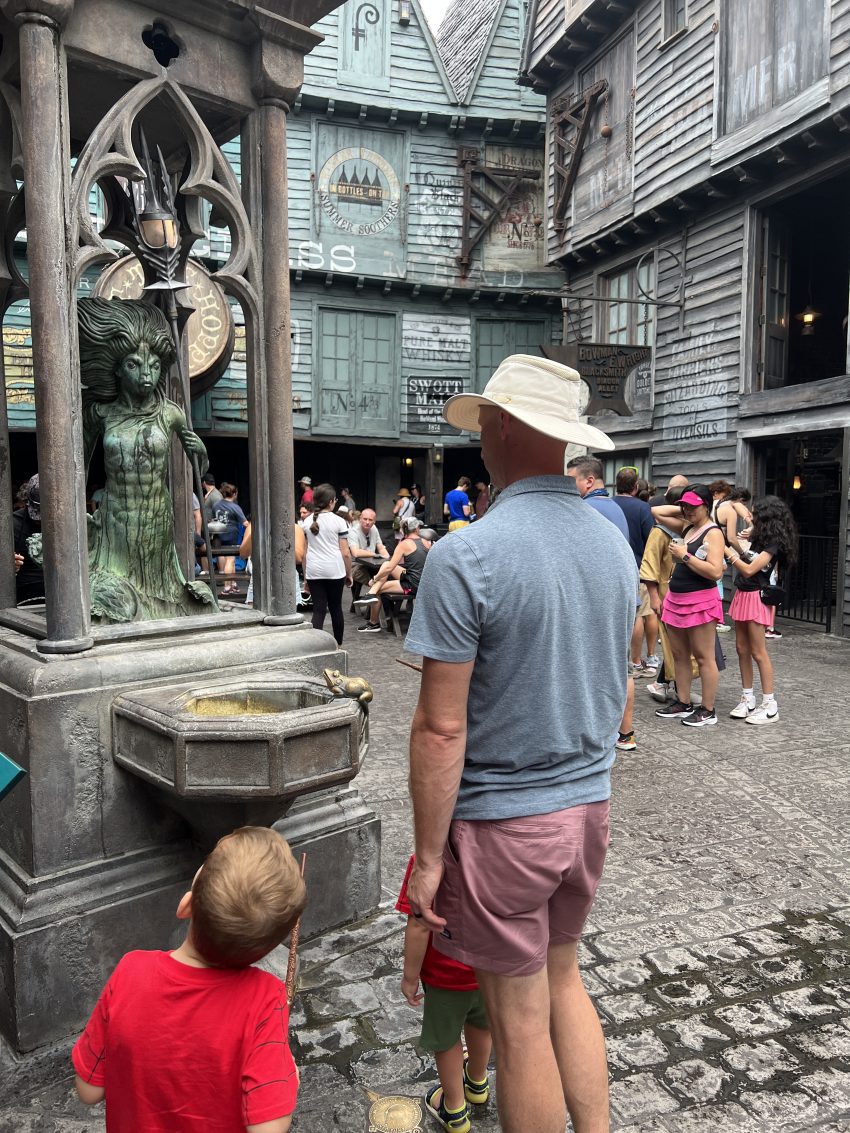 4. Buy a Magic Wand
Everywhere at both Diagon Alley and Hogsmeade, there are interactive shop windows, fountains, and statues where you can wave your wand in a special wave and bring something to life. It's super fun!
We bought them for the kids and they both loved them, but they kept dragging them on the ground which destroyed the sensor. I was mad that we just spent $70 on a 5-minute fun until a friendly employee told us a "secret:
You can exchange your wand if it gets damaged at no cost – game changer with kids!
---
HOGSMEADE at Islands of Adventure: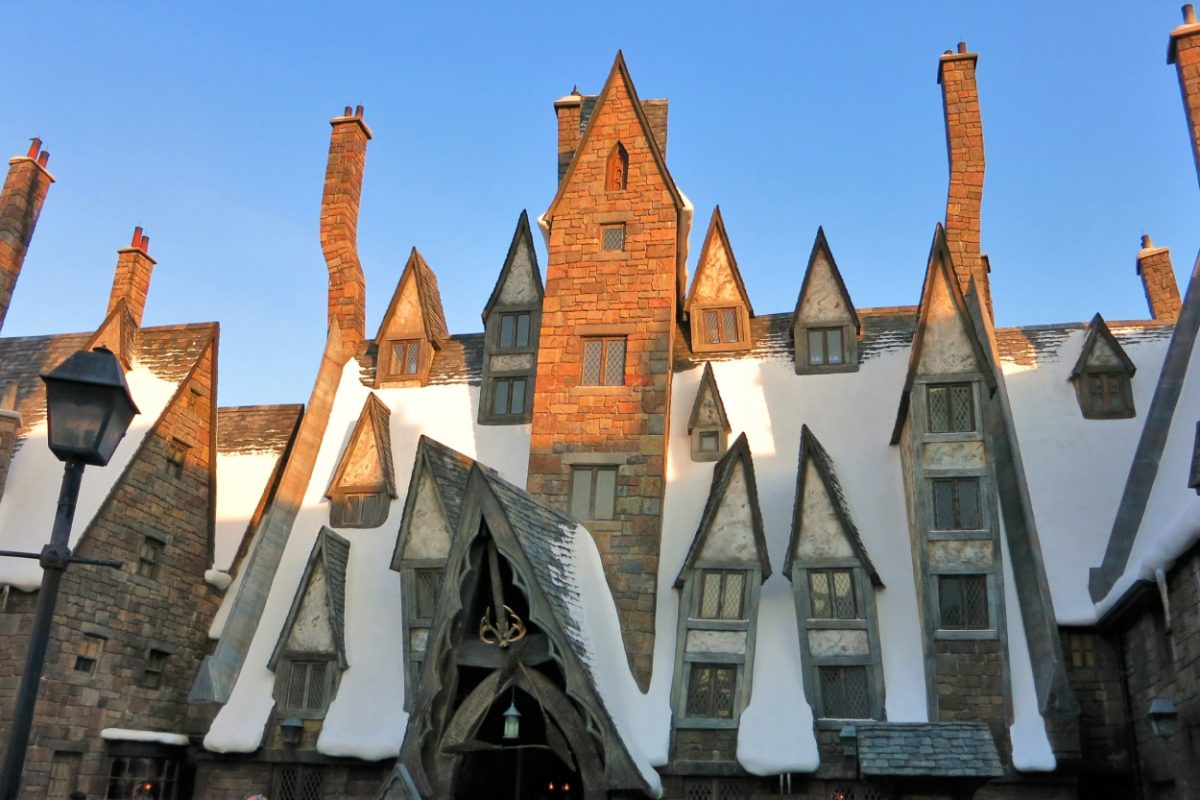 5. Drink Butterbeer
You have to try butterbeer at Hogsmeade! It's offered hot or cold depending on he season. It's a sweet drink (not really a beer) and
6. Sample Goodies at Honeydukes
Eat a chocolate frog and taste Every Flavour Jelly Bean. It's a fun sampling adventure for all ages.
7. Go Pee
Wait, what? I almost skipped going to the bathroom at the Harry Potter World because the lines were so long… for a good reason!
Moaning Myrtle is a ghost that hangs around the bathrooms bothering people. As you use the bathroom, Moaning Myrtle nags you endlessly.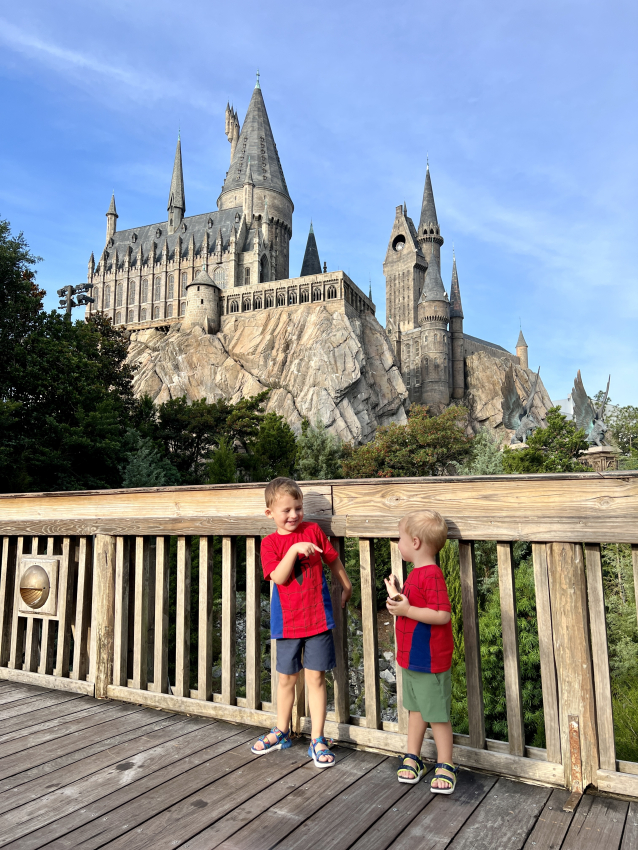 8. Eat at the Three Broomsticks
The Three Broomsticks in Hogsmeade is perfect for a sit-down meal with Butterbeer. They also have a great selection of desserts like sticky toffee pudding and treacle tart!
Their outdoor terrace overlooks Hogwarts, which is a nice bonus. In my opinion, both experience and food are much better than at the Leaky Cauldron.
---
DIAGON ALLEY at Universal Studios: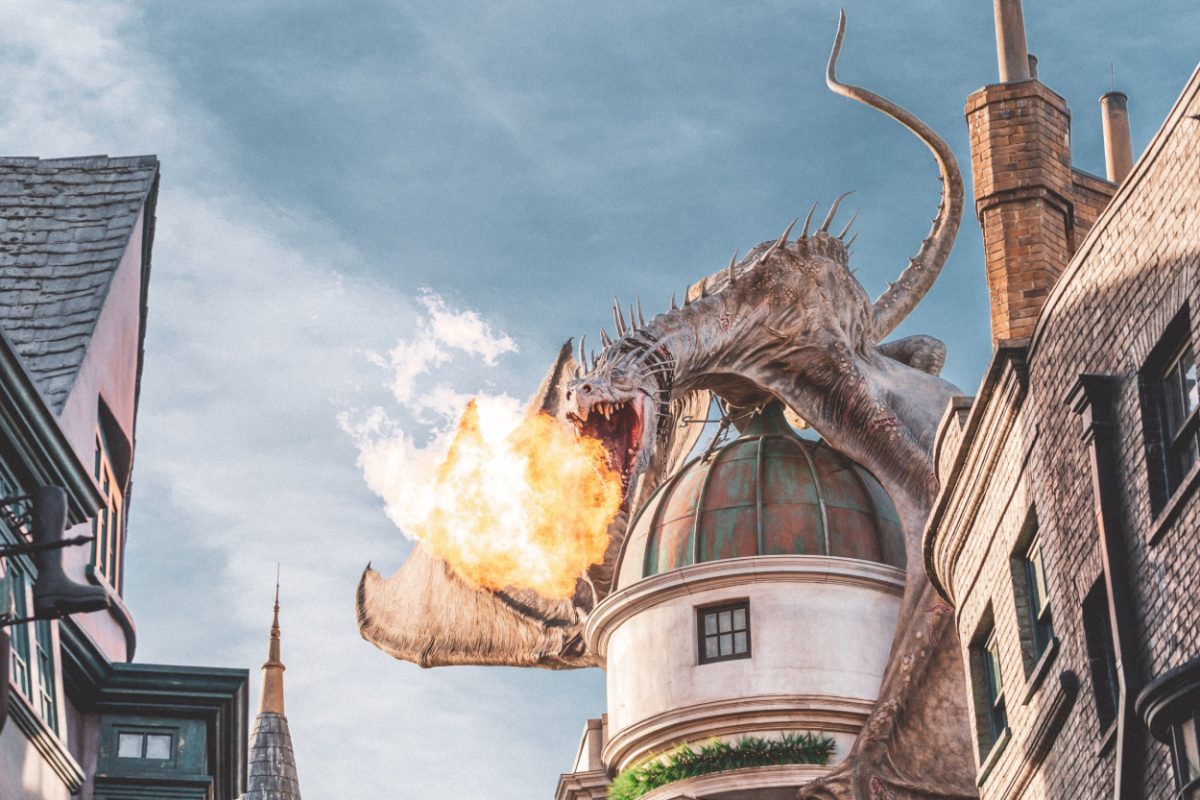 9. Knock at 12 Grimmauld Place
Knock on the door and you can spot the house elf Kreacher peeking out of each window.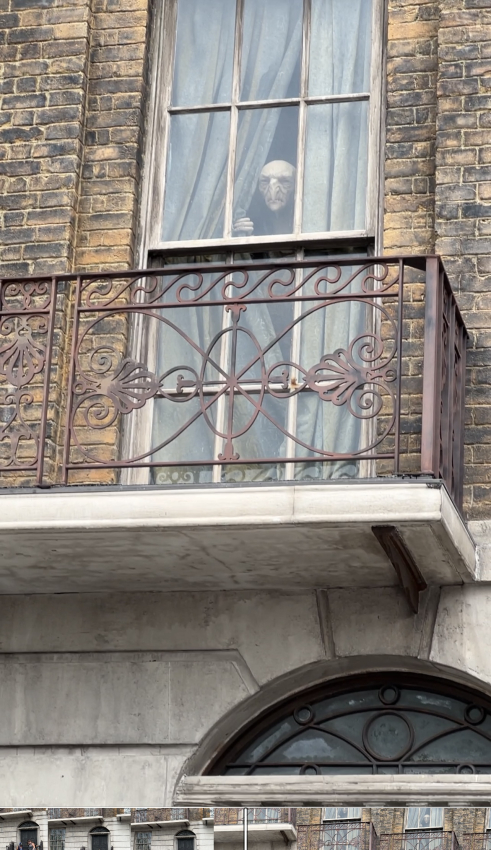 10. Red Phone Booth
At the red telephone booth, dial M-A-G-I-C for a special message
11. Wait for the Dragon Fire
Top of the is Gringotts Bankuarded by the magical dragon. Every 10 minutes it breathes fire.
12. Owl Post
Make sure to drop by the Owl Post while you're in Diagon Alley! You can find quills, ink, stationery, and even exclusive Harry Potter-themed stamps.
The postmark stamping is complimentary when you buy your own mail or purchase them right at the Owl Post store.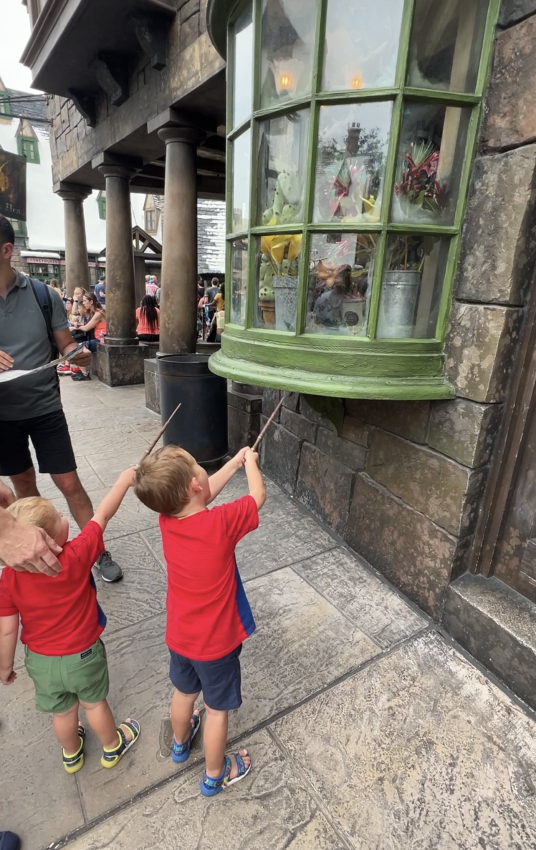 13. Knockturn Alley
From Diagon Alley, if you spot the small sign forKnockturn Alley, go! There are a few fun things to see and do down there.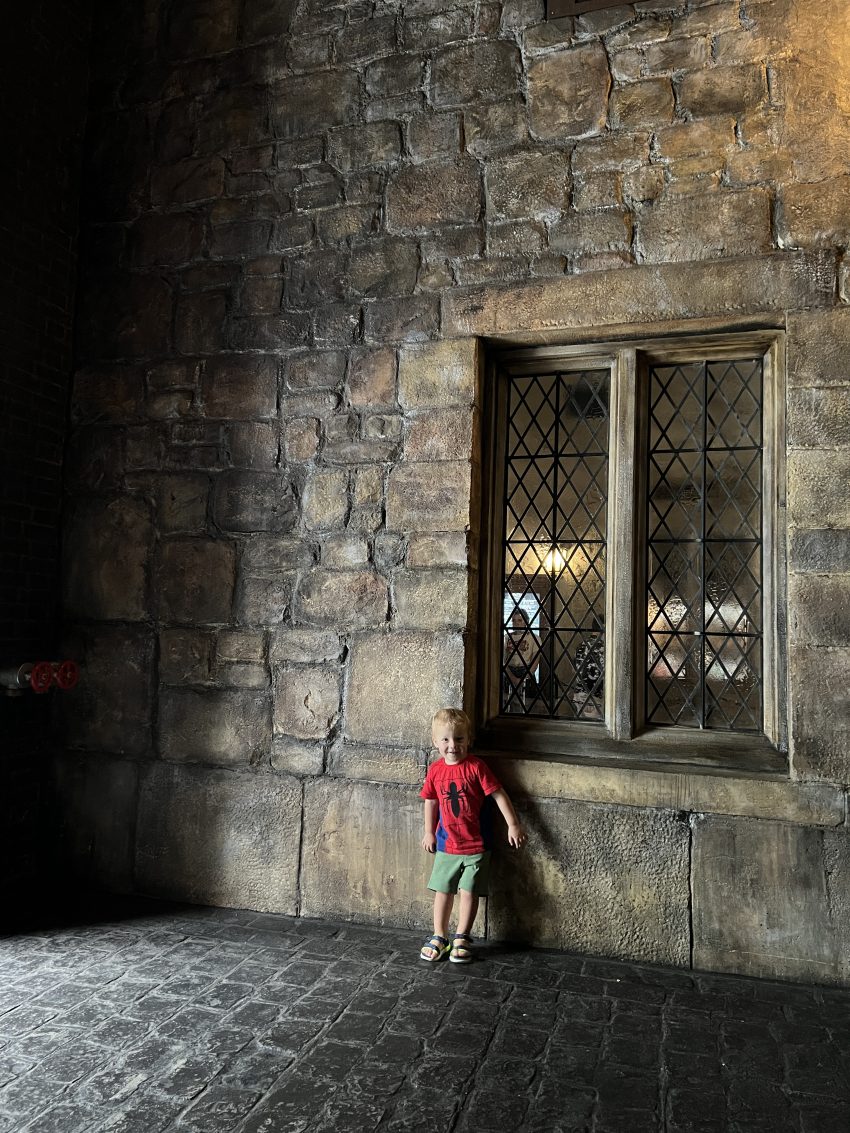 and more…
There are SO many hidden gems inside The Wizarding World of Harry Potter! Shops, hidden features, you can wander around for hours!