Tulum has no airport, so the closest airport to Tulum is Cancun International Airport. It's about a 90-minute drive as Tulum is 73 miles south of Cancun, but fear not – it's very straightforward and doesn't need to be expensive. Here are all your options for getting to Tulum from the Cancun airport:
How to Get from Cancun Airport to Tulum – Prices & Info 2021
How to get to Tulum then? There are many various options for getting from Cancun to Tulum:
Private Driver / Taxi – the quickest option
Shared Airport Shuttle – the best quality for the price option
ADO Bus – the cheapest option
Own Car
Uber
---
Private Driver
Once you get off your flight you'll notice tons of drivers at the airport that will be willing to take you to your hotel in Tulum. You can really pick and chose who to go with, but there's a huge possibility that you'll be overcharged a lot.
If you don't have any other choice and insist on a private transfer, you'll have no other choice than to pay more – and the drivers know this. This is why it's better to pre-book your private transfer online.
A driver will be waiting for you with a sign and you'll get a hassle-free experience for a standard rate without any gimmicks.
If you're traveling in a group or with a family it's the quickest and best option. It costs $120 for a group up to 7 people. Click here to book online.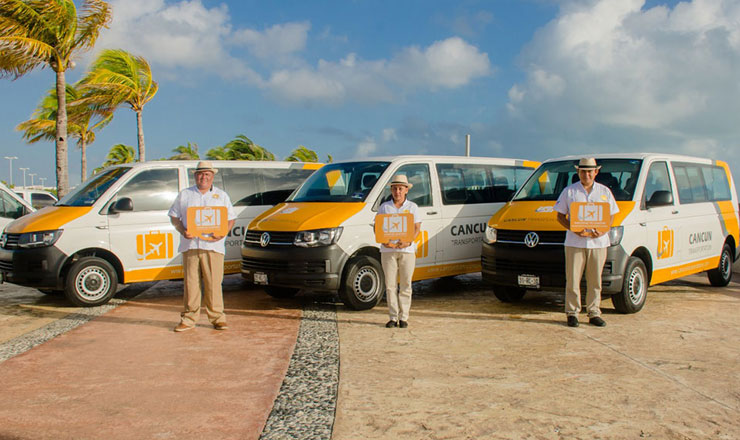 ---
Shared Shuttle from Cancun to Tulum
The airport shuttle is a convenient way of transportation if you're in a small group or alone. If you're lucky it might leave with less than 12 passengers on board, but you might have to wait for the shuttle to get full before you leave the airport.
The shuttle will do multiple stops to drop the other passengers along the way, so it's not the quickest way. It's not a big deal, but keep this in mind if you're traveling with impatient children or just want to get to your hotel and rest.
It costs about $35.
---
Taking the ADO Bus
ADO bus is super cheap and comfy. It has AC and broadcasts movies on the way.
It costs 276 MXN ($14). Pay in Pesos, as the price is more in USD – in restaurants as well by the way!
Buses from the airport to Tulum depart from the airport at 12:05 am, 11:05 am, 12:25 pm, 3:15 pm, 7:45 pm (confirm times before you travel, these are subject to change). If these hours don't suit you, you can take a bus to Playa del Carmen that leaves every half an hour and change to another bus there.
Simply get your tickets from an ADO booth inside the airport (there's also one outside) and walk past all the taxi drivers and tour operators trying to get you on their overpriced shuttles.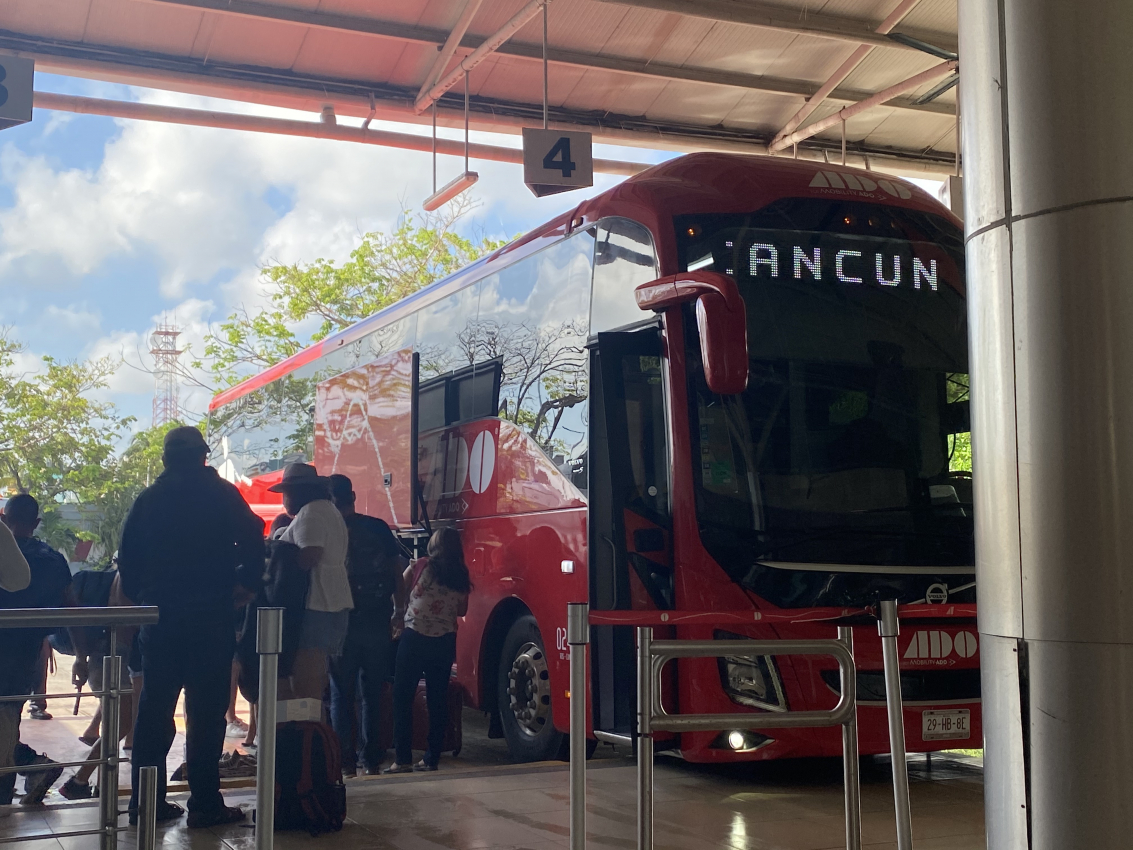 ---
Renting a Car at Cancun Airport
Tulum isn't really walkable. Unless you book yourself at a beach-front hotel and aren't planning on leaving its beach club to do absolutely anything, you need transportation.
Many spots in Tulum offer bike rentals for a reason – it's not to feel fancy, it's a necessity. If you're staying on the outskirts of town then you might want to have a car instead of a bike.
You don't need an international driver's license, but there are other things to take into account – like the fact that your AmEx insurance won't work in Mexico. Read more on renting a car in Cancun here.
Renting a car in Mexico is easy, affordable and driving is just fine (this is where I actually learned how to drive!). Americans tend to scare everyone about driving in Mexico, but in Riviera Maya it's a piece of cake. I think there are worse drivers in Los Angeles.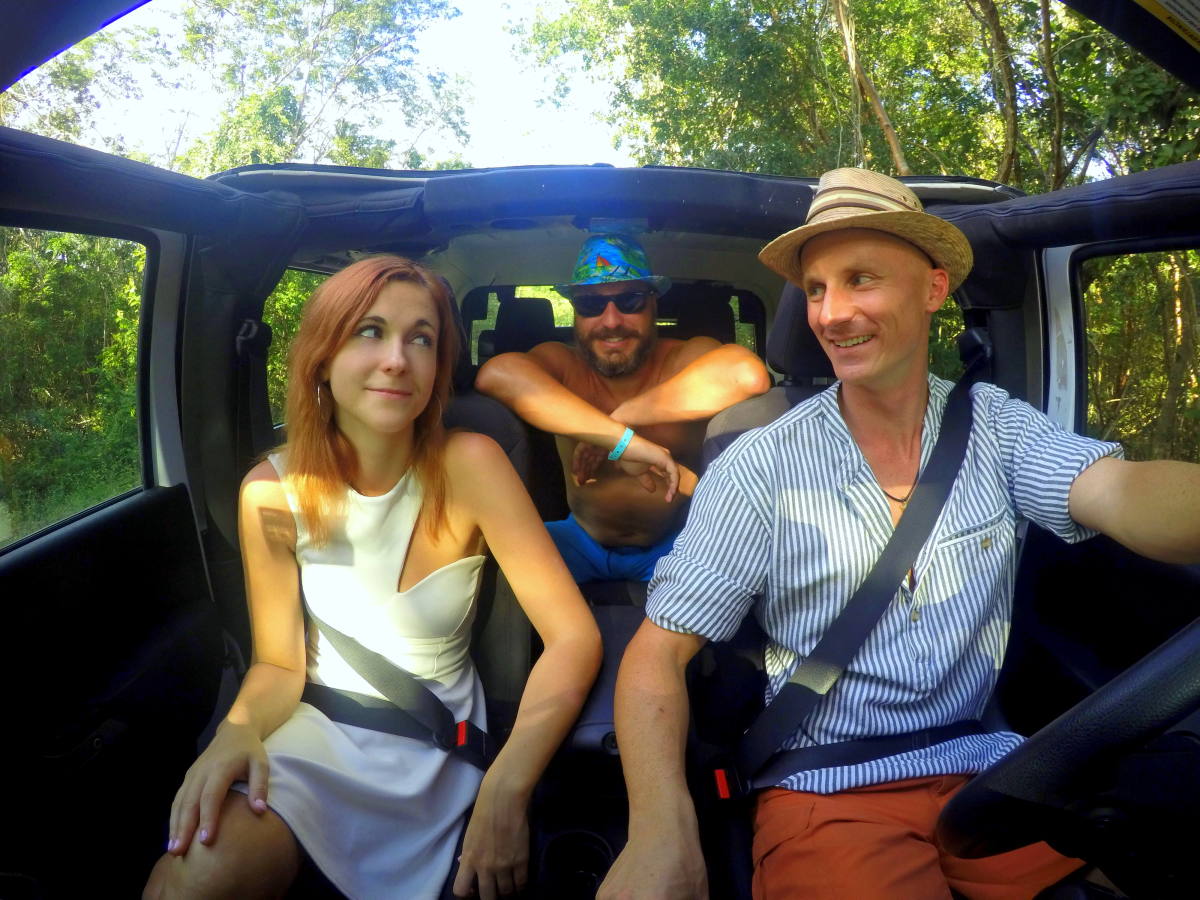 ---
Uber
Uber is not officially banned in the area like the taxi drivers claim, but many Ubers won't pick you up from the airport due to the taxi union abusing it.
If you order it and then stand next to the taxi driver, your ride will be canceled because the drivers don't want to risk it. Walk away as far as you can from the airport exit.
If you decide to take an Uber, when the driver arrives pretend like it's your friend – greet them by name and sit at the front seat. Some drivers might even ask for a hug or hi-five. Don't be spooked by it, it's for safety – they don't want to get attacked by the taxi drivers.
Any questions? Let me know and have fun in Tulum!