When you think of Tulum you don't really think of a traditional family vacation in Mexico. Tulum is more hip, trendy and upscale, so it attracts a young crowd. But… it doesn't mean that it's totally kids unfriendly.
While I do recommend Playa del Carmen over Tulum for families, if you fancy a day trip to Tulum it's totally possible!
The only bad aspect of Tulum for families are the crowds, lack of things to do for kids apart from the beach and that there aren't sidewalks for strollers, but as I always say, even places that are considered kids unfriendly like Positano or Bora Bora can be kids friendly if you want them to be!
For adults-only beach clubs check out my other post. Tulum isn't lacking them.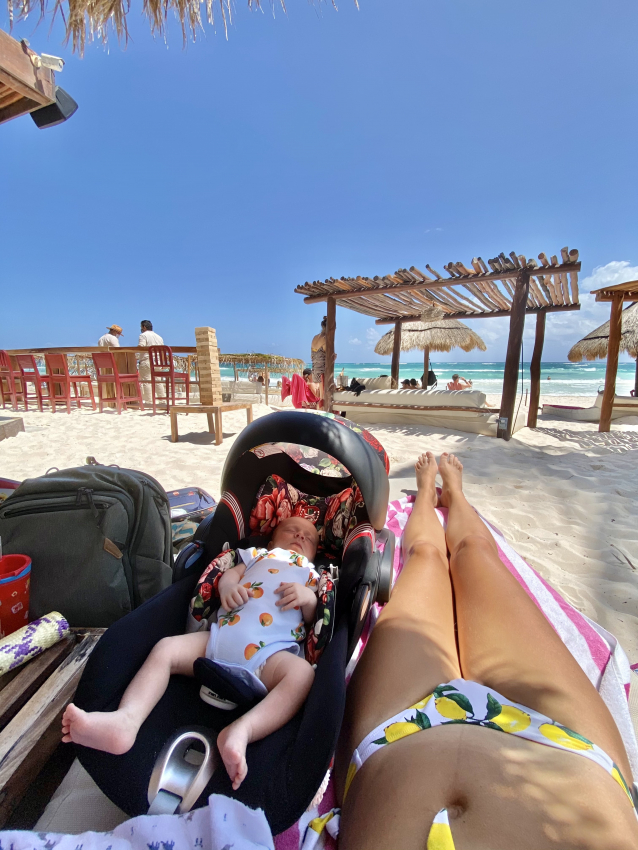 La Zebra Tulum
La Zebra Tulum is probably the top choice for families. It's a part of a very nice small boutique hotel with an excellent restaurant.
They don't have a huge minimum consumption as it's only $30. For Tulum, where prices can range even up to $1000 it's a steal.
The palapas also have power built-in which was awesome. Food is great and kids and adult can find something for themselves.
They even have a small wooden playground area on the beach. When we visited last my sons were only 22 months and 4 weeks and they both seem to enjoy it.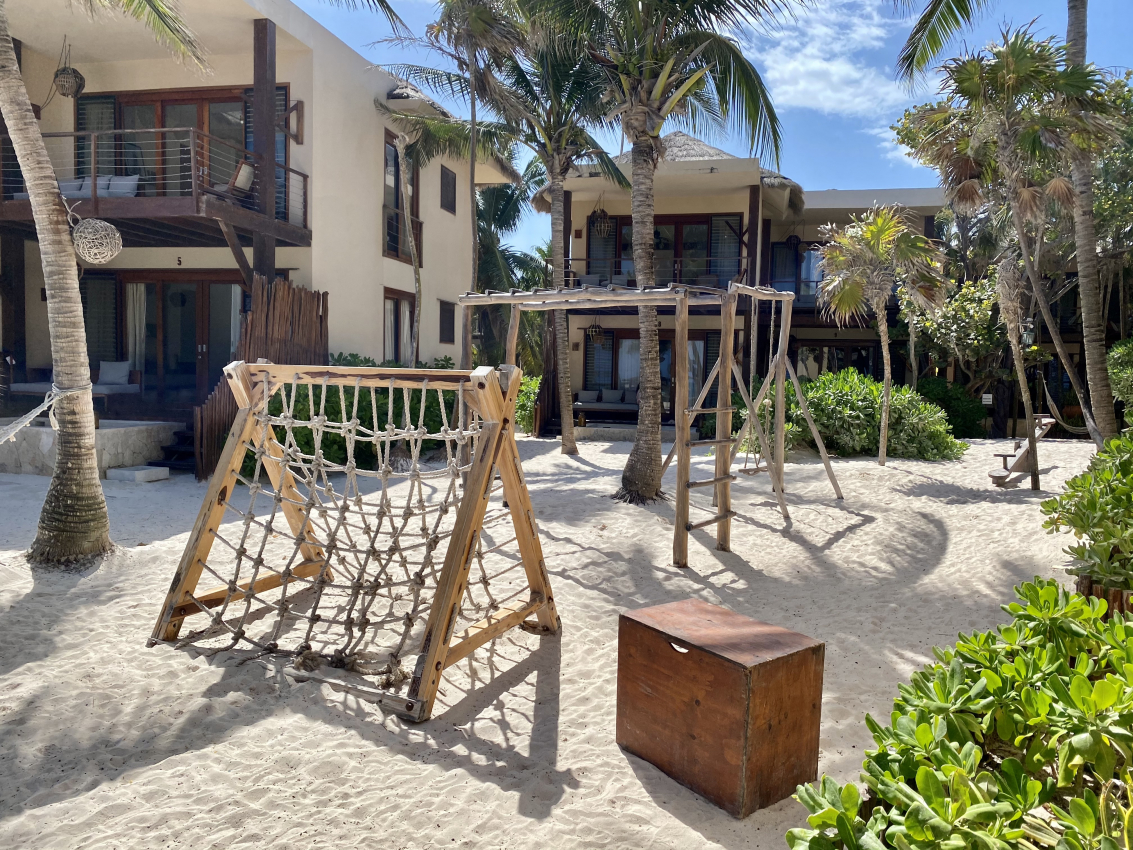 ---
Posada Margerita
There's a beach bar, a pizzeria, a restaurant, and even a juice bar. This beachfront gem is worth the visit, especially if you're a celiac. They can offer gluten-free pasta or focaccia.
---
Playa Paradiso Beach Club
Super close to Tulum ruins and basically on a public beach. It's only $5 to use one of their oversized sun loungers. Paraiso Beach Club is a steal.
They take credit cards and cash, so it's pretty convenient.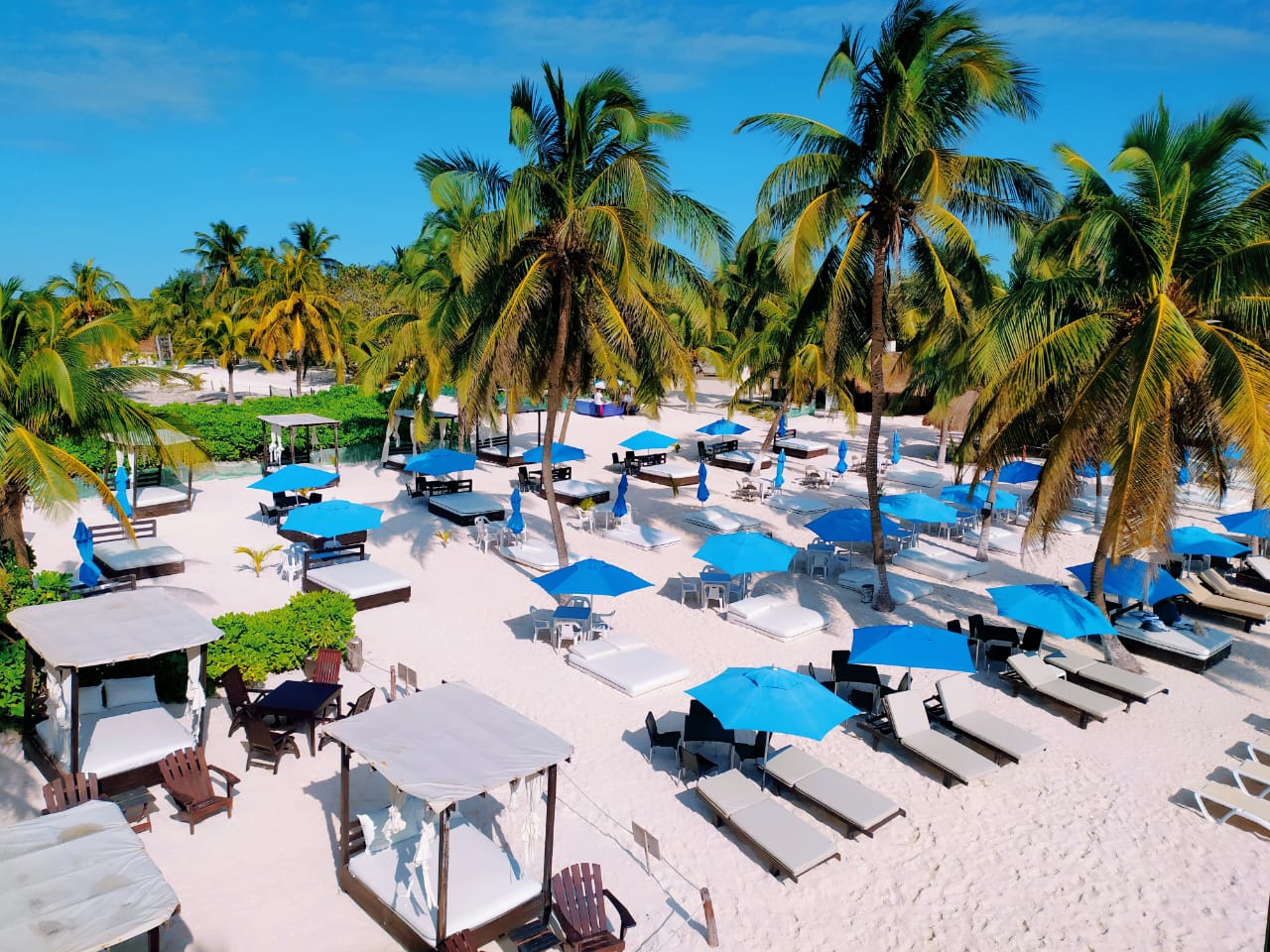 Taboo Tulum Beach Club
I included this for both adults and kids because all Rosa Negra restaurants and clubs are kids friendly. Every time I see kids there they're having a blast!
Considered one of the best restaurants and beach clubs in Tulum, Taboo Tulum has exotic dishes, artisanal drinks, and a fun atmosphere.
Its design is a fusion between the ancestral culture of Mexico and the characteristic bohemian style with handmade textiles, hanging swings, a large swimming pool in the center surrounded by beautiful terraces overlooking the sea.
Reservations are welcome.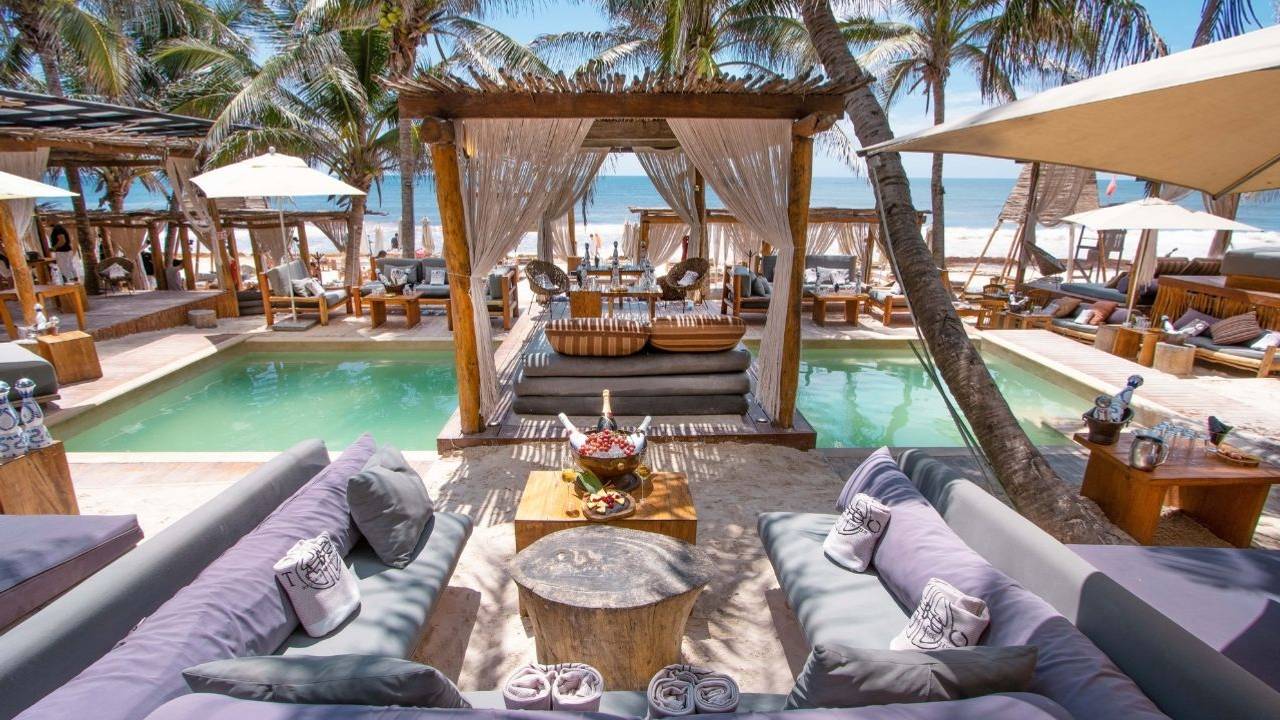 Ahau Beach Club
Lots of adults head to Ahau for photo opportunities, Raw Love cafe and several activities open to the public. Ahau is surprisingly kids friendly though, so feel free to bring your kids to their restaurants and beach club.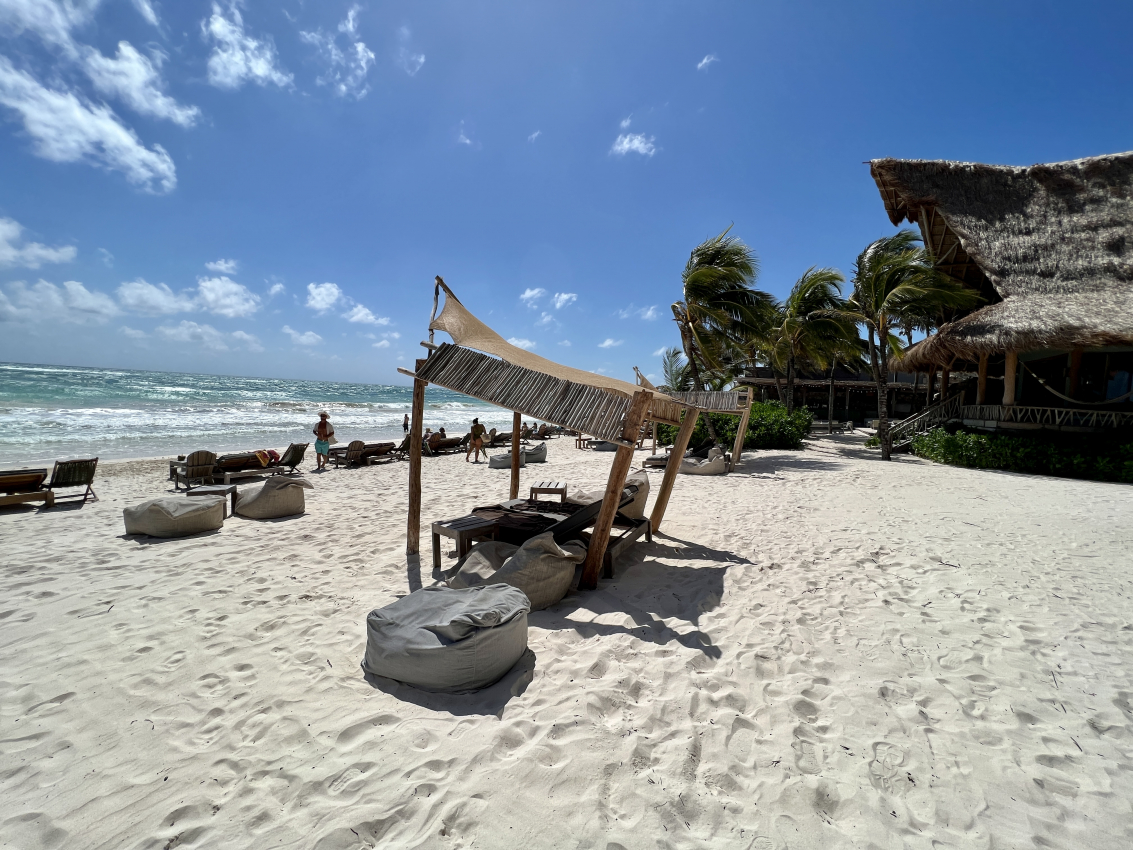 Ziggy's Beach Club
Ziggy's welcomes kids and offers amazing food and smoothies. Ziggy's has nightly entertainment from Mariachi to Beatles Band and staff is friendlier than anywhere else (especially Valentin).
Unlike some other beach clubs, Ziggy's is far from pretentious. There is a minimum spend of $50 per person which includes use of the beds, pool table and access to their restaurant's food, and drinks.