Have you ever wondered what it would be like to sleep in a castle and live a fairytale experience? Whether you're looking for a spot for your dream wedding or a quick getaway with your loved one, you can enjoy the luxuries of a king or queen by staying in a castle.
We offer you a charming stay in 12 beautiful structures in as many Italian regions, to be precise in Lazio, Emilia Romagna, Campania, Umbria, Puglia, Piedmont, Abruzzo, Marche, Tuscany, Lombardy, Sicily, and Veneto.
For most of these you need to drive yourself there because castles are often located in smaller towns without well-connected public transport – but fear not, renting a car in Italy isn't an issue at all!
Also Check:
Unique Castle Hotels in Italy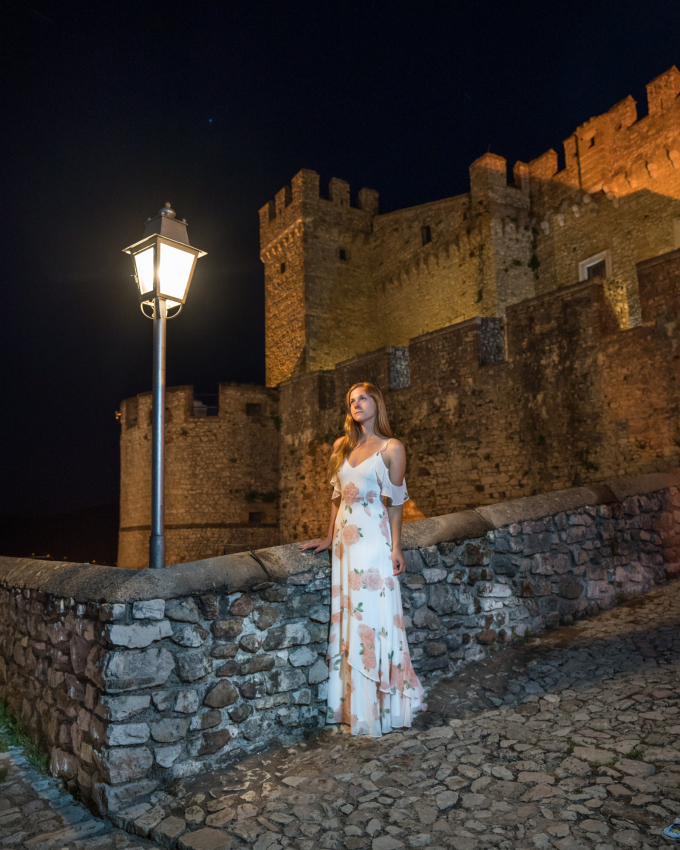 Castello Orsini is a medieval castle situated a stone's throw from Rome. This stunning 5-star castle is set on a hill overlooking the lush countryside of Nerola.
Also called the Castello di Nerola, it was built in the 10th century and became part of the Orsini family in 1235. Used a shelter by Garibaldini in the 1867 Rome attack, the castle has seen some history.
Every room at the castle is unique and features period furniture and modern amenities. From the royal suites to the classic rooms, there's history to experience here.
You can also choose to stay in the erstwhile stables or the connecting towers that have been turned into charming rooms and suites, some including private kitchens.
Castello Orsini – CASTLE HOTEL near Rome
Check rates: Booking.com
---
Another hilltop castle overlooking the valley between Perugia and Assisi, this castle dates back to the 13th century.
Traditional rooms feature wooden beams and stone walls, traditional furnishings, and sometimes private patios. Some rooms offer amazing views of the countryside while the others have views of the medieval cloister nearby.
Particularly lovely in the evenings, the castle is the perfect place to enjoy a glass of wine while gazing at the ancient stars.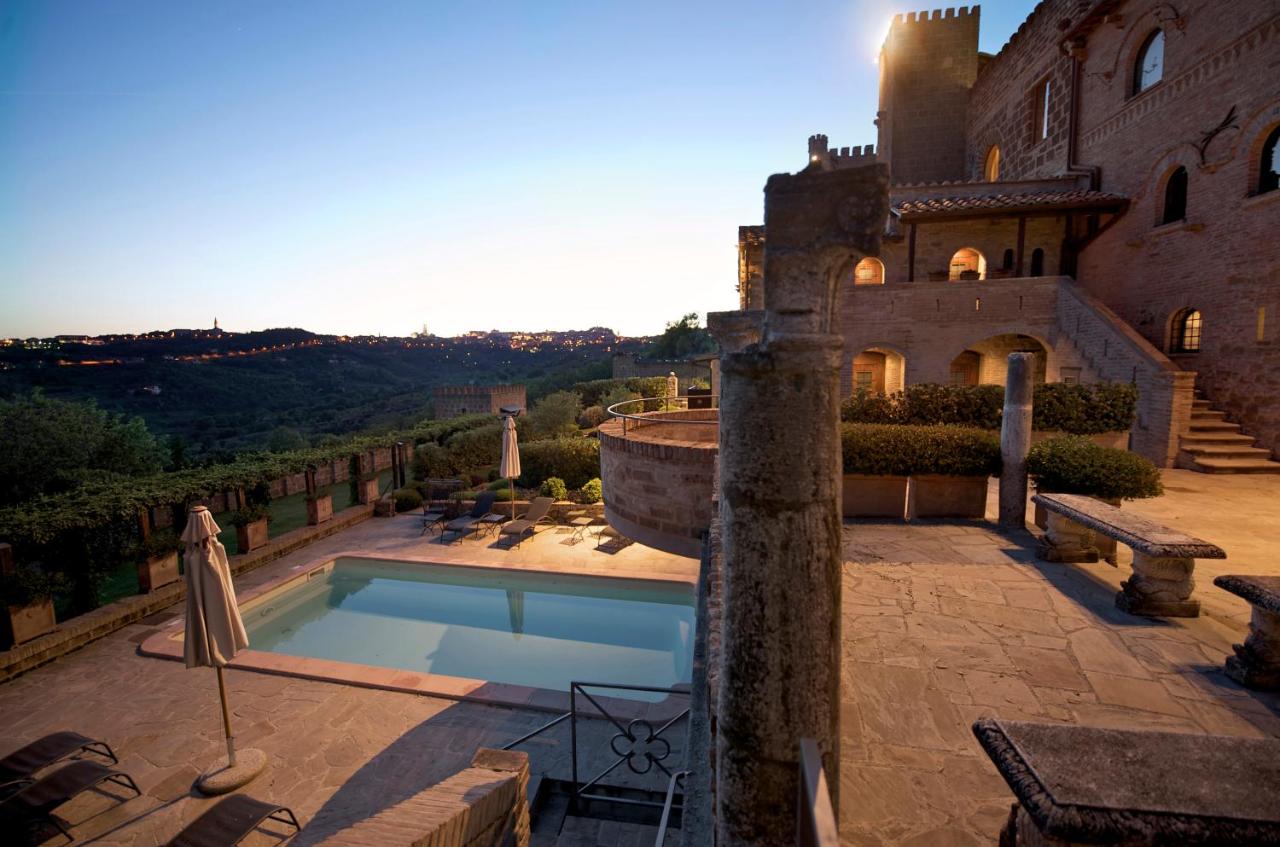 Castello di Monterone – CASTLE HOTEL near Florence
Check rates: Booking.com
---
This restored 10th-century castle overlooking Val d'Orcia is home to the popular Brunello and Settimo Senso restaurants.
Surrounded by vineyards in the heart of Tuscany, the luxuriously furnished castle hotel is the perfect place to enjoy some 'Tuscan sun' while sipping on the castle's own Brunello di Montalcino wines.
Spacious rooms with sweeping views of the vineyards feature antique furniture with embroidered fabrics, air conditioners, and log fires. One of the suites also features a private pool.
You'll also enjoy spending time in the indoor and outdoor pools, a Turkish bath, sauna, and wellness center.
Castello di Velona Resort Thermal Spa & Winery – CASTLE HOTEL in Tuscany
Check rates: Booking.com
---
A 13th-century castle in Asciano was once the residence of nobles. Now a 4-star hotel, it features spacious rooms and suites with terracotta floors, modern amenities, and relaxing views.
The onsite spa is located in one of the castle towers and features a Turkish bath, a hydromassage area in the pool, a Finnish sauna, and showers with aromatherapy and chromotherapy.
The calm and relaxing location is perfect for a getaway close to the best Tuscan sights, and the perfect base for visits to Siena, Crete, Val d'Orcia, or Val d'Elsa.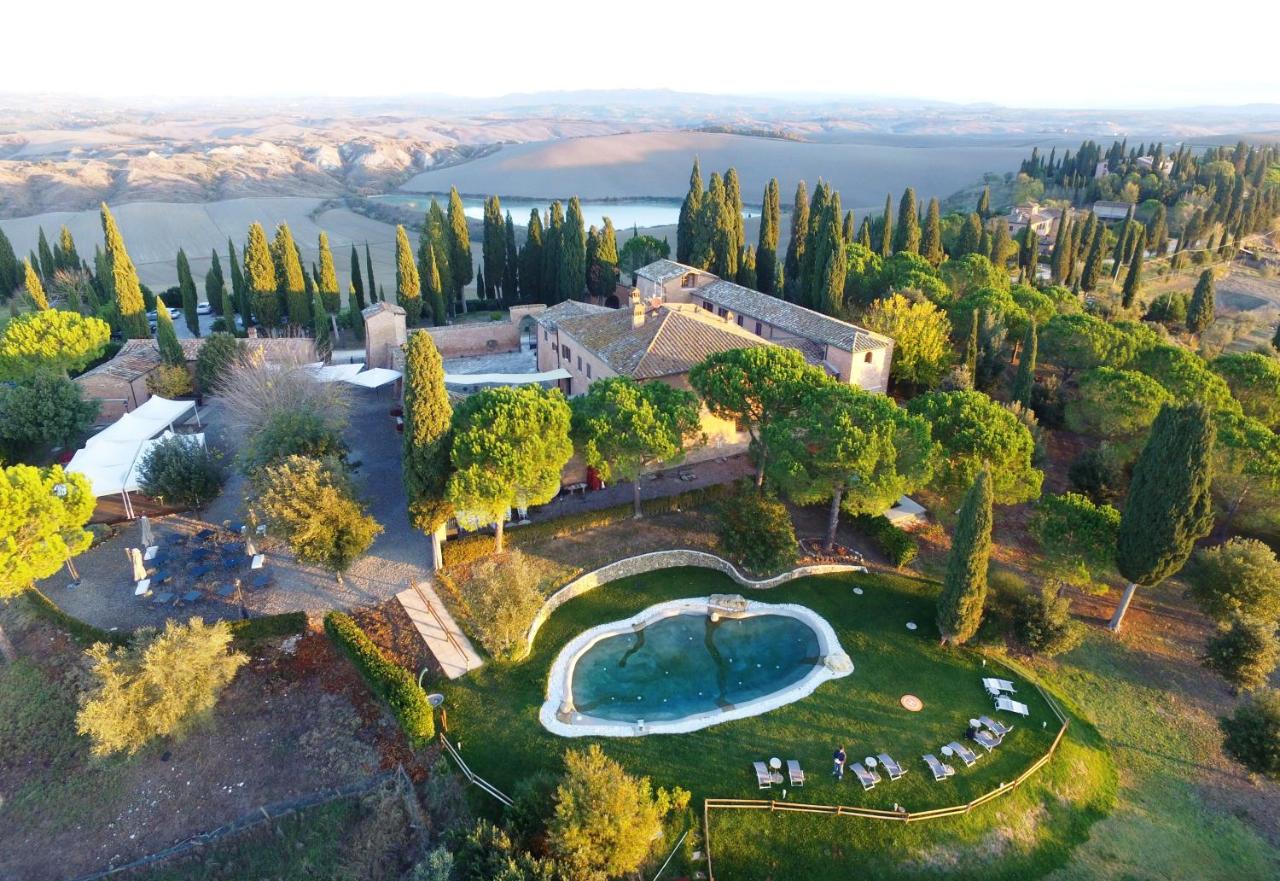 Castello di Leonina Relais – CASTLE HOTEL in Tuscany
Check rates: Booking.com
---
Right in the heart of the Prosecco wine region, this medieval castle provides the most unique stay in Veneto.
The halls and rooms of the castle feature decor from the 16th and 18th centuries, while the onsite museum and art gallery are perfect to learn more about its history.
The castle's gardens overlook the neighboring towns of Valmareno and Cison di Valmarino and are perfect for activities such as cycling, horse riding, or simply walking.
Rooms and suites with chandeliers hung from the ceilings feature antique furniture and modern amenities; while traditional furnishings and drapes take you back in time!
Castel Brando – CASTLE HOTEL near Venice
Check rates: Booking.com
---
Just 50 km from the romantic city of Verona, the Relais Bevilacqua is an exceptional place to spend a few days.
This 14th-century historic building is the perfect wedding venue or just a place to enjoy a royal getaway with your partner.
Suites with hand-painted walls, traditional furniture, and chandeliers hanging from ceilings with wooden beams proffer the perfect ambiance for a royal vacation.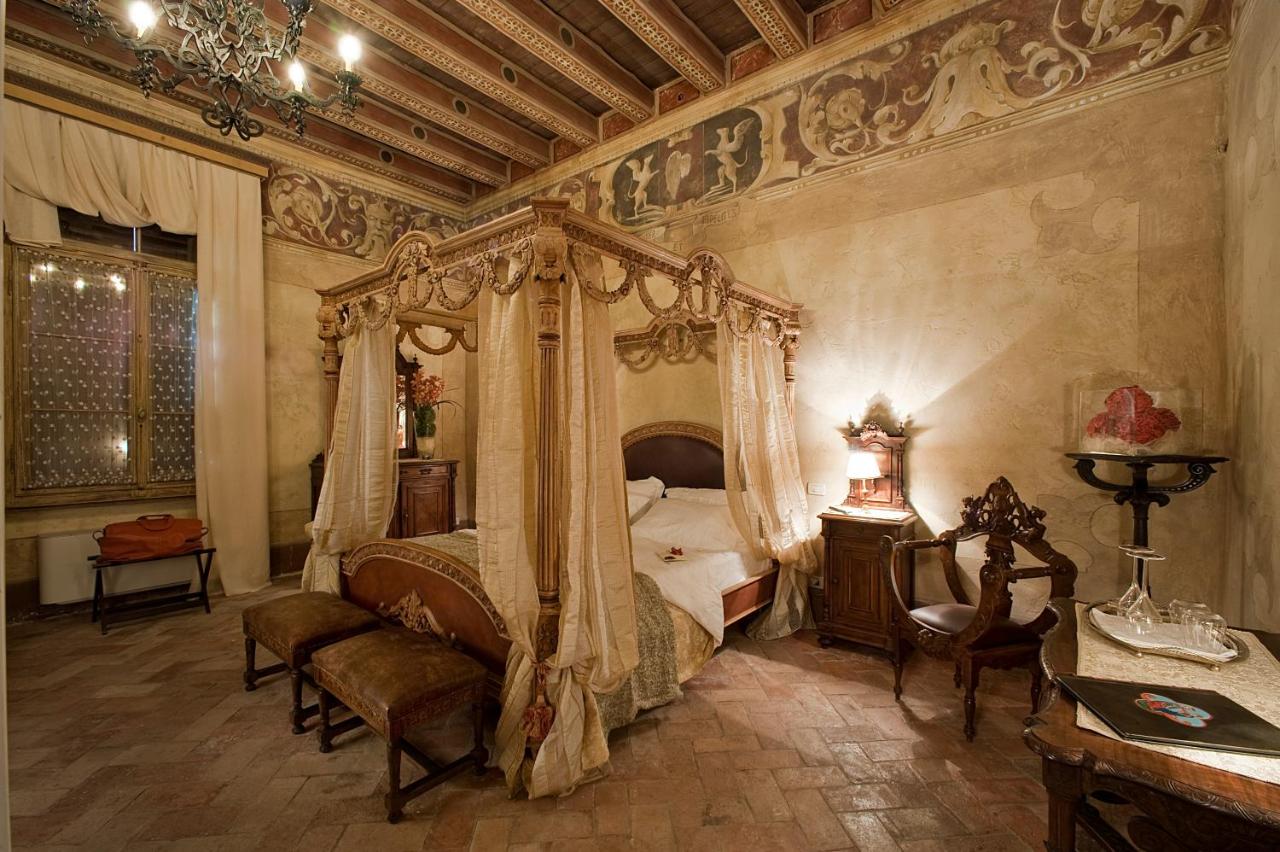 Castello Bevilacqua – CASTLE HOTEL near Verona
Check rates: Booking.com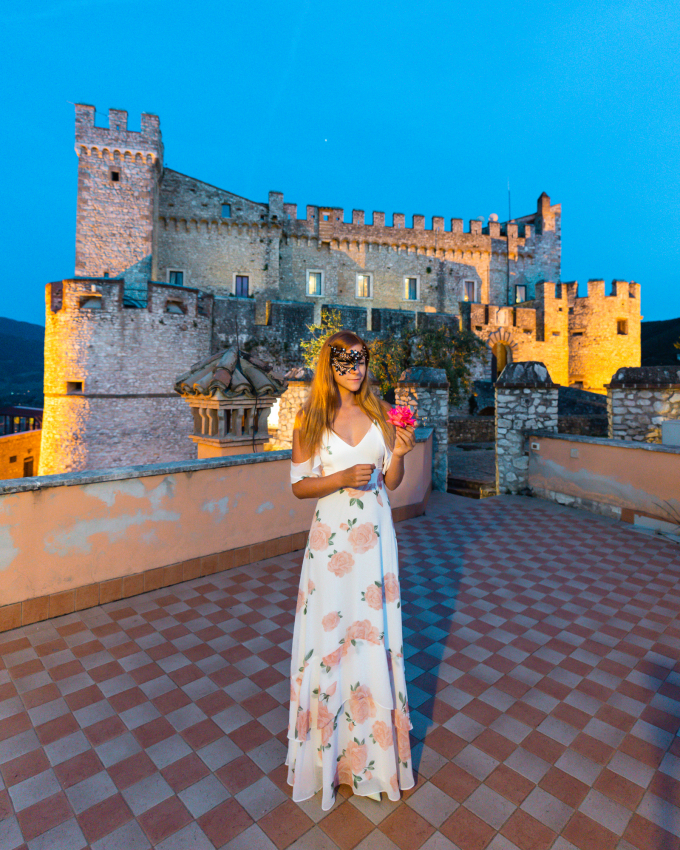 ---
This 16th-century castle in Torre Santa Susanna features rooms with Florentine architecture and antique furnishings.
Rooms feature spa baths, air conditioning, and luxurious fabrics. Guests can also explore the onsite museum, library, church, and garden.
A stay at this castle is perfect for exploring the Puglian countryside using the castle's free bikes, visiting the nearby Masseria Altamura for great wine, or simply spending time in the jacuzzi on the terrace looking out at the ancient structure.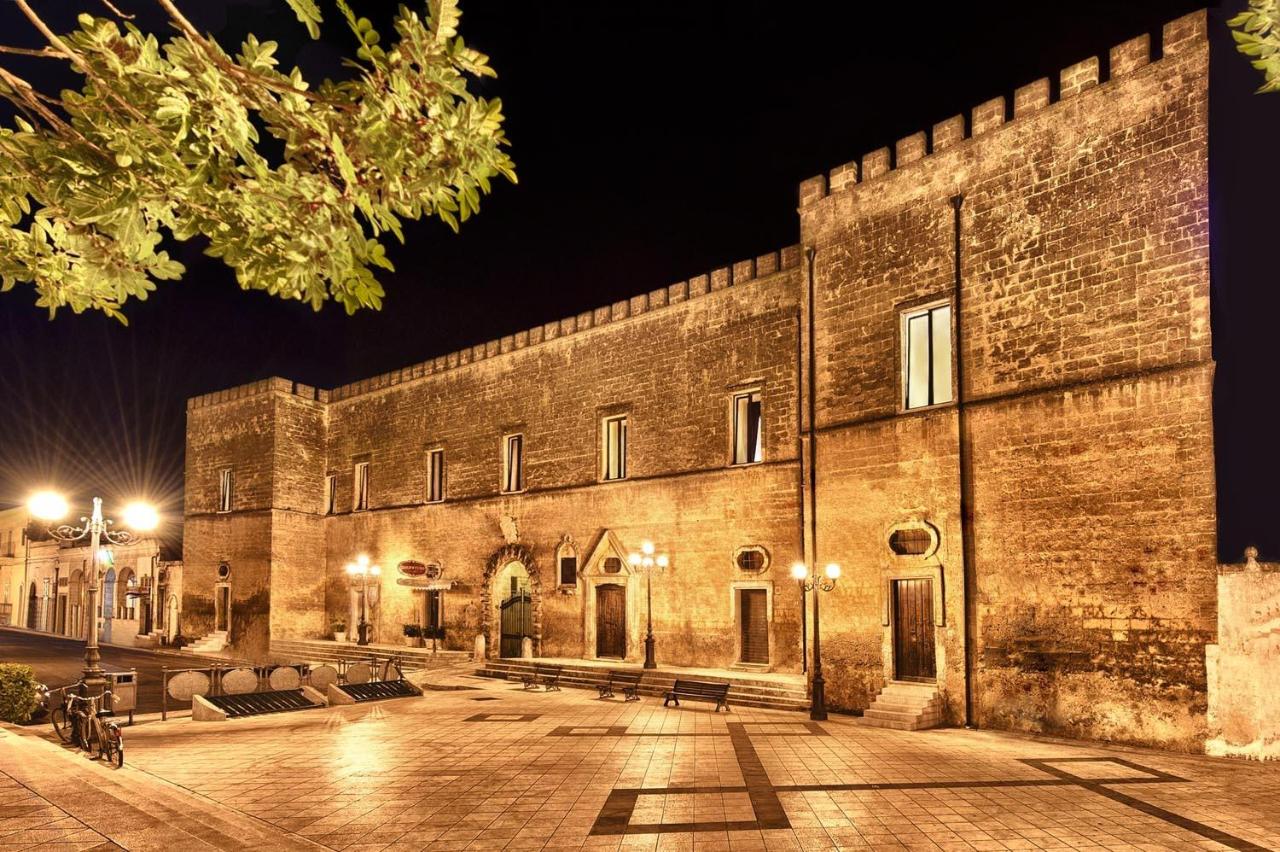 Castello Conti Filo Resort – CASTLE HOTEL in Puglia
Check rates: Booking.com
---
A short 20-minute drive from Alessandria in the town of Oviglio, the 13th-century Relais Del Castello Di Oviglio offers spacious rooms in a tranquil setting.
Some of the very-large bedrooms feature spa baths with hydromassage. Chandeliers hung from walls, comfy couches, friendly staff makes the stay at this fairy tale hotel delightful.
With views of the charming village below and surrounded by magnificent trees that are centuries old, the beautiful Castello di Oviglio is truly romantic.
Relais Del Castello Di Oviglio – CASTLE HOTEL in Piemonte
Check rates: Booking.com
---
Just 5 km from Assisi, the Castello di Petrata is an ancient 14th-century fortress surrounded by the Umbrian hills. With only 20 rooms onsite, this hotel that's also home to a 50-hectare park is a must-visit!
Rooms feature stone walls, wooden beams, landmark views, and access to minbars, amenities, and more.
Staying in suites includes exclusive access to the spa with free use of the sauna, Turkish bath, hot tub, chromotherapy shower, Kneipp path, and more.
This tranquil hotel and farm is just perfect for a charming Italian getaway.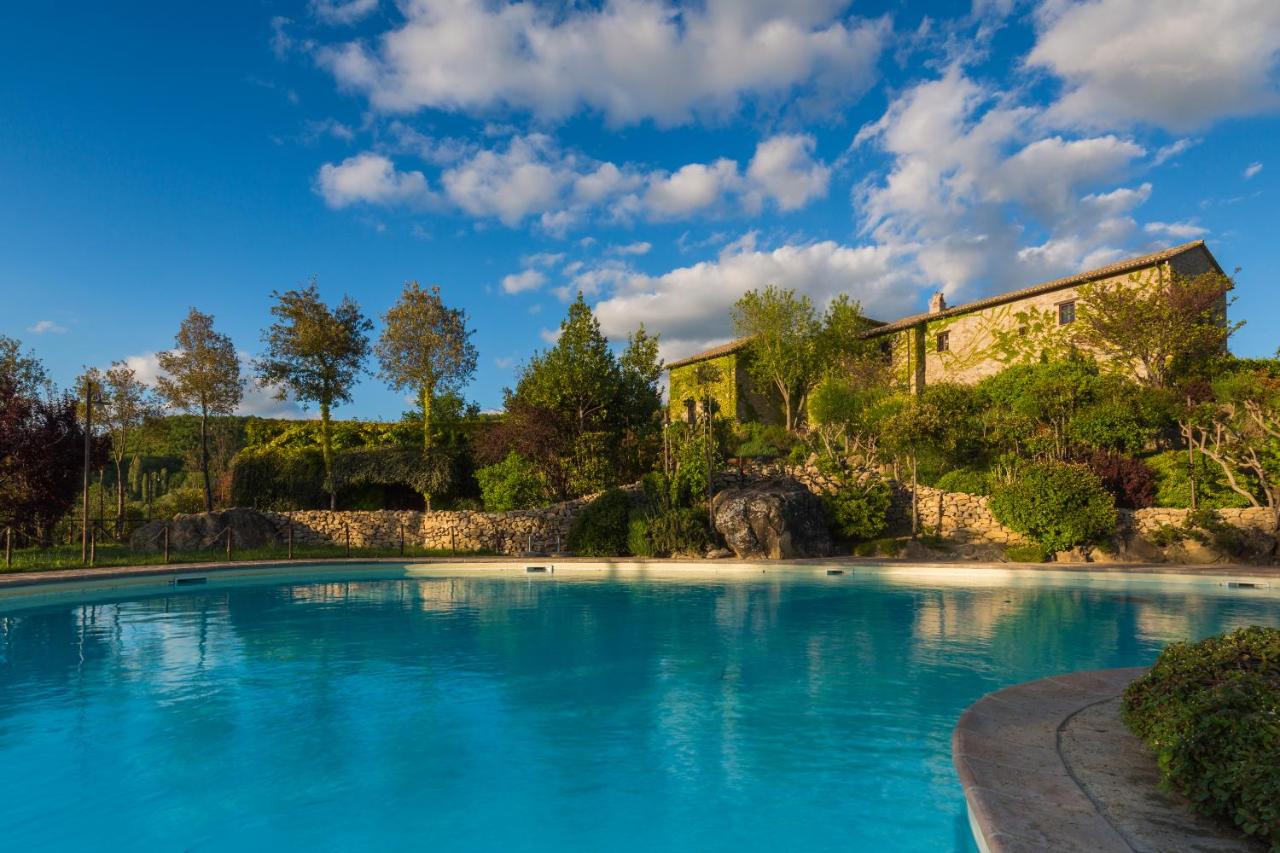 Castello di Petrata – CASTLE HOTEL in Umbria
Check rates: Booking.com
---
About 50 minutes drive from Naples, this Norman Castle in Campania overlooks the town of Limatola, the Borgo, and the River Volturno.
You can see traces of Charles I of Anjou in the pointed arches of the Castle and Renaissance architecture in the rooms and stairs.
Considered the perfect marriage destination, the castle is lustrous and enchanting, welcoming visitors to its magical rooms and halls.
Stay in the stately rooms named after Aristocratic families and you'll enjoy looking at the traditional furnishings and frescoed ceilings.
The meals served in La Scuderia, the restaurant that was once the stables; is a highlight.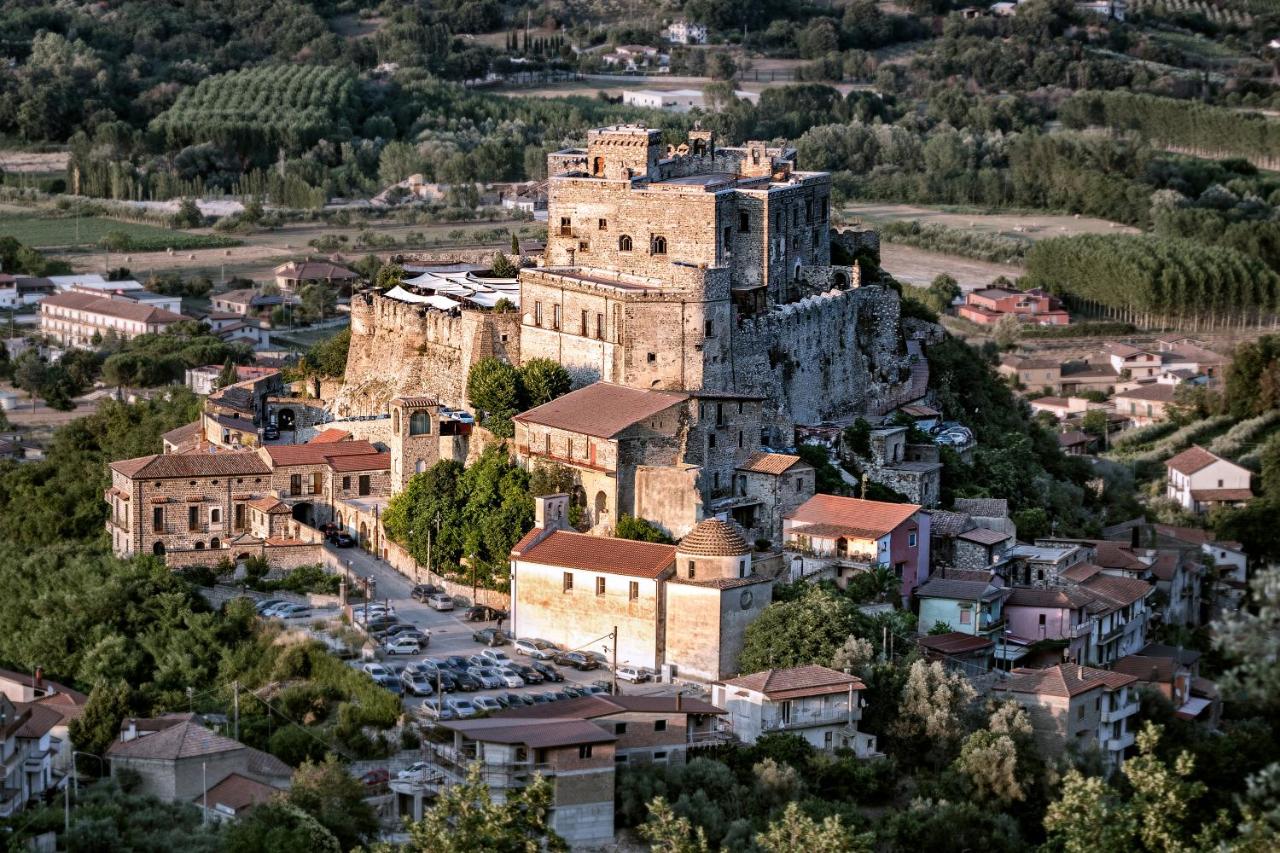 Castello di Limatola, Campania – CASTLE HOTEL near Naples
Check rates: Booking.com
---
The countryside near Vizzini is home to the 16th century Castello Camemi.
Offering elegantly decorated rooms that are all unique, the traditional stone decor, vaulted ceilings, and pristine gardens are just perfect.
Stay here with your loved one to celebrate an anniversary or just spend some time together. Take advantage of the sun loungers and free bike rides around the estate!
Castello Camini – CASTLE HOTEL in Sicily
Check rates: Booking.com
A 15th-century castle featuring 18th-century furniture and frescoes, the Castello di San Gaudenzio is beautifully maintained. You'll feel a touch of elegance and beauty when you stay here.
Enjoy a swim in the erstwhile stables that are now a swimming pool and fitness center or relax on the sun terrace. Grab a meal in the restored granary and relax near cozy fireplaces.
Whatever option you choose, you'll love your stay in the traditionally decorated rooms and suites at Castello di San Gaudenzio.
Castello di San Gaudenzio – CASTLE HOTEL near Milan
Check rates: Booking.com
---