Florence, Italy, known to the locals as Firenze, is full of notable landmarks, delicious food and stunning art. While there are some things you should organize before your trip to Florence, once you arrive it's easy to lose yourself for days in photogenic locations such as the Ponte Vecchio and the Florence Cathedral.
There's also an exciting array of day trip options that beckon from the surrounding area, so it's wise for travelers to spend at least part of their trip to exploring these hot spots as well.
The Best Day Trips from Florence
Most Popular Day Trip from Florence: Pisa
Quick Day Trip from Florence: San Gimingiano
Best Off the Path Day Trip from Florence: Umbria
Best Instagrammable Day Trip from Florence: Cinque Terre
Best Day Trip from Florence for Foodies: Bologna
Best Day Trip from Florence for Wine Lovers: Chianti
Best Day Trip from Florence for Nature Lovers: Val d'Orcia
A Day Trip from Florence You Want to Do but Shouldn't: Venice & Rome
If you want to drive to some of these places on your own, you can easily rent a car. The best site to book your car is DiscoverCarHire. They offer competitive rates as it searches all the big car rental companies and finds the best price.
You can read more about things to know before renting a car in Italy in my other article.
---
1. San Gimignano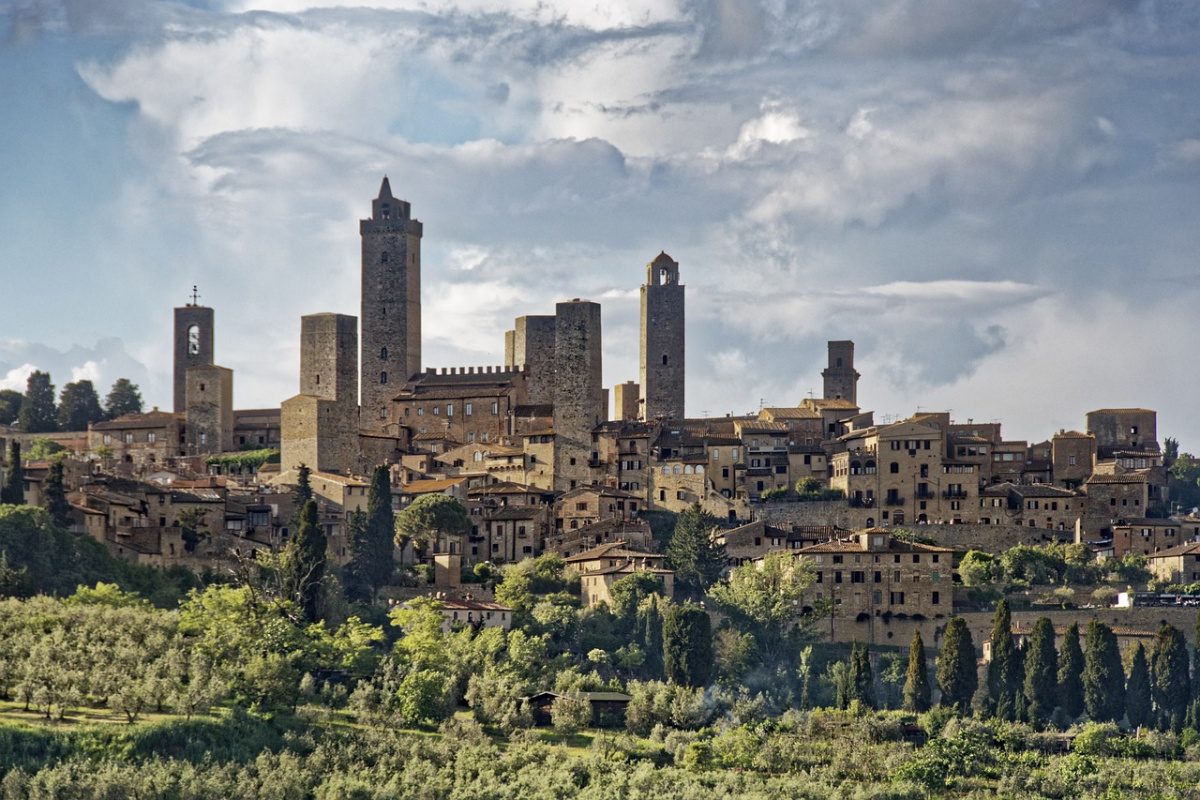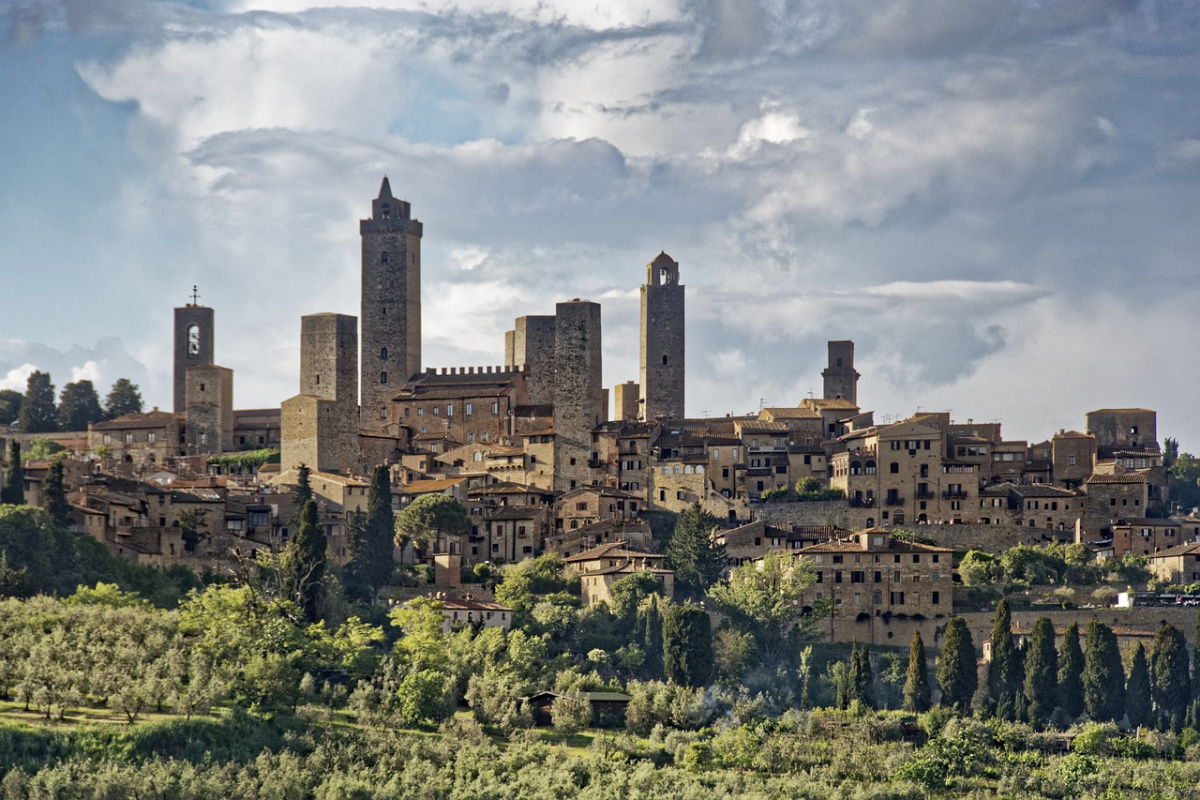 San Gimignano is a one-hour drive from Florence, but you may prefer to leave your car in the city and join a bus tour. No cars are allowed inside the village limits. Those who arrive with their own vehicle will need to leave it in a parking lot just outside the village gates.
Due to its extensive history and long-standing architecture, Italy already tends to evoke thoughts of the past. Often referred to as the Medieval Manhattan, San Gimignano boasts 14 impressive stone towers that overlook rolling hills.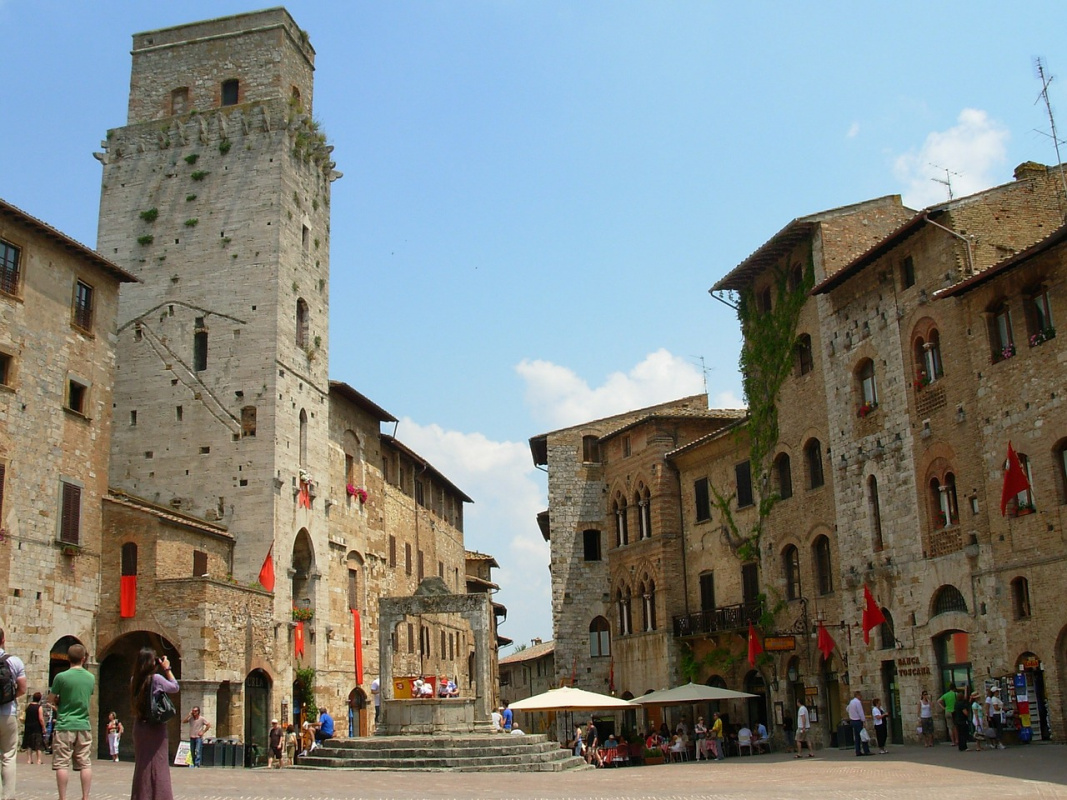 You can climb to the top of the San Gimignano Bell Tower, which will present you with the best view of the village. From there, you're likely to hear the dulcet tones of nearby Tuscan folk singers and guitarists as they entertain tourists in exchange for tips and CD sales.
Those who love art can take a break from the old-world charm inside the Galleria Gagliardi. This modern art gallery provides the perfect juxtaposition between the past and the present.
If your historical tastes lend themselves more to the darker side of history, you'll definitely want to check out the Medieval Criminal and Torture Museum. Here you'll find approximately 100 objects from the past that were used exclusively for torture, ranging from the Iron Maiden to chastity belts. There are also much rarer pieces dating back to the 16th century that most people have never even heard of before.
Book an Organized Tour to San Gimignano & Siena
---
2. Pisa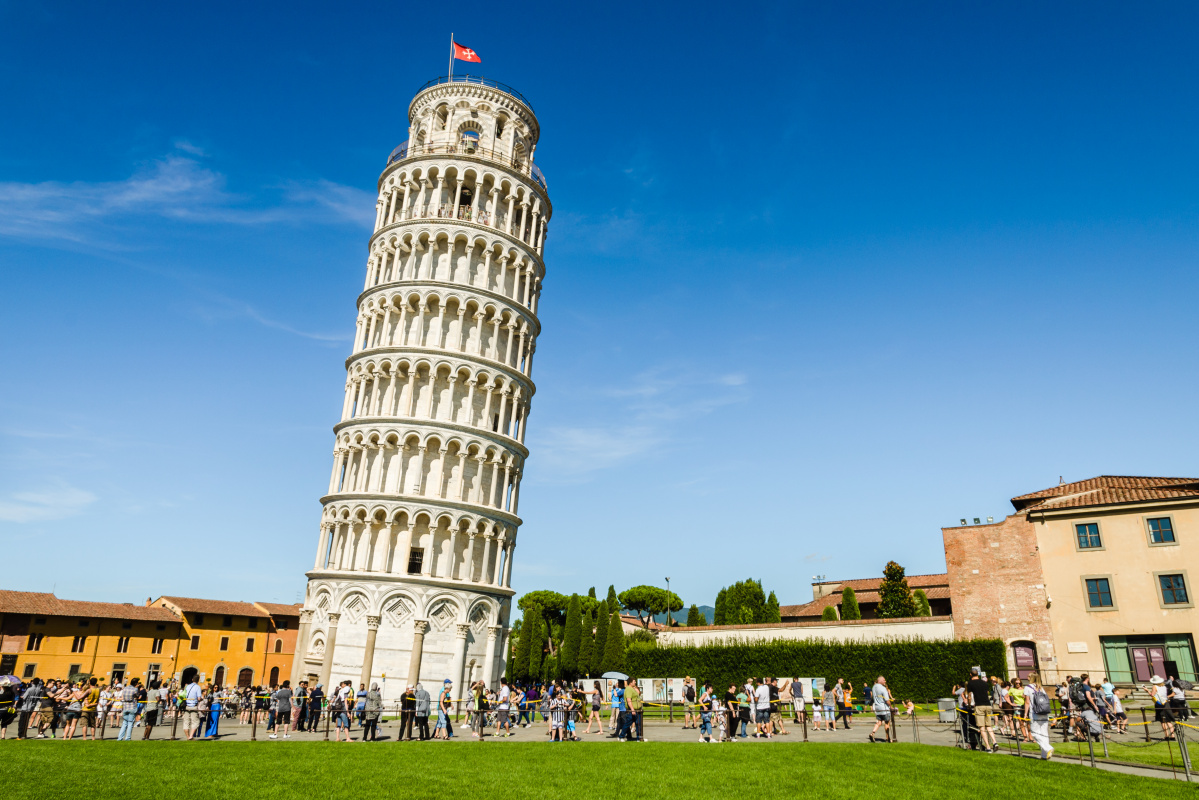 What would a trip to Italy be without a stop in Pisa? Famous for the Leaning Tower of Pisa, this tourist favorite gives you the opportunity to not only see the well-known structure but to also stage humorous photos with it.
Once you've gotten that out of the way, you can enjoy the rest of the attractions within the Piazza dei Miracoli. This walled area also contains the Pisa Cathedral, an ancient cemetery and the Baptistery.
Those who visit the Piazza dei Miracoli area closer to evening area often treated with a much lower level of foot traffic, which enables them to take a more laid-back approach. The greenery provides a great place for enjoying everything from a picnic to some quiet meditation.
Pisa is just a short train ride away from Venice. If you want to do the trip independently check the train schedule at TrenItalia website, but since it's a regional train you can buy a ticket at the station. Remember to validate your ticket at the machine on the platform before hopping on a train or you'll be fined!
What else can you do in Pisa? Pisa's Bagno Gorgona is the ideal spot for sunbathing. You can access this small, private beach for a nominal fee. Once you're inside, you'll be able to rent a parasol and grab some coffee before you stake out your spot in the sand. This particular beach is meant for sitting, not swimming, although the shallow area of the water works well for those who just want to get their feet wet.
Pisa is also home to an eye-catching mural painted by American artist Keith Haring. Locally known as the Murale Tuttomondo di Keith Haring, this is a free attraction that beautifies the area and commemorates the life of the artist, who died a mere two days after completing this project. Many tourists and locals enjoy gazing at the art as they sit down with their lunch across the street.
Book an Organized Tour to Pisa
---
3. Val d'Orcia
Do you prefer the idea of taking a nice, two-hour drive to a region where you can lose yourself in the area's beauty? If so, the Val d'Orcia region is right up your alley! Most visitors to this region will rent a vehicle and wander from one gorgeous view to another in search of the perfect, frame-worthy images to display after their vacation. However, there are also bus tours available.
Located between Siena and Monte Amiata, Val d'Orcia represents everything that people envision when they think of Tuscany. Whether you want to see vineyards, green hills, Renaissance temples, cypress trees or a long list of picturesque villages, this is the place where you can cross all of those items off of your wish list.
One of the most enticing things about Val d'Orcia is the opportunity to enjoy a free hot spring. These natural thermal baths were a favorite of the Romans, and you can experience life their way by going to Bagno Vignoni and stepping into the Parco dei Mulini. Just make sure you don't make the mistake of trying to bathe in the main square's thermal pool, which is a few feet away from the Parco dei Mulini.
Although Val d'Orcia is popular with tourists, it's also large enough that you can typically avoid big crowds. The roads tend to be particularly empty for travelers who drive through the region in September instead of visiting during the summer months.
Many people who go to Florence make it a point to spend a day driving through Val d'Orcia, but it would also be easy to dedicate several days to this gorgeous region.
Book a Self-Drive Tour in Vintage Fiat 500
---
4. Perugia & Assisi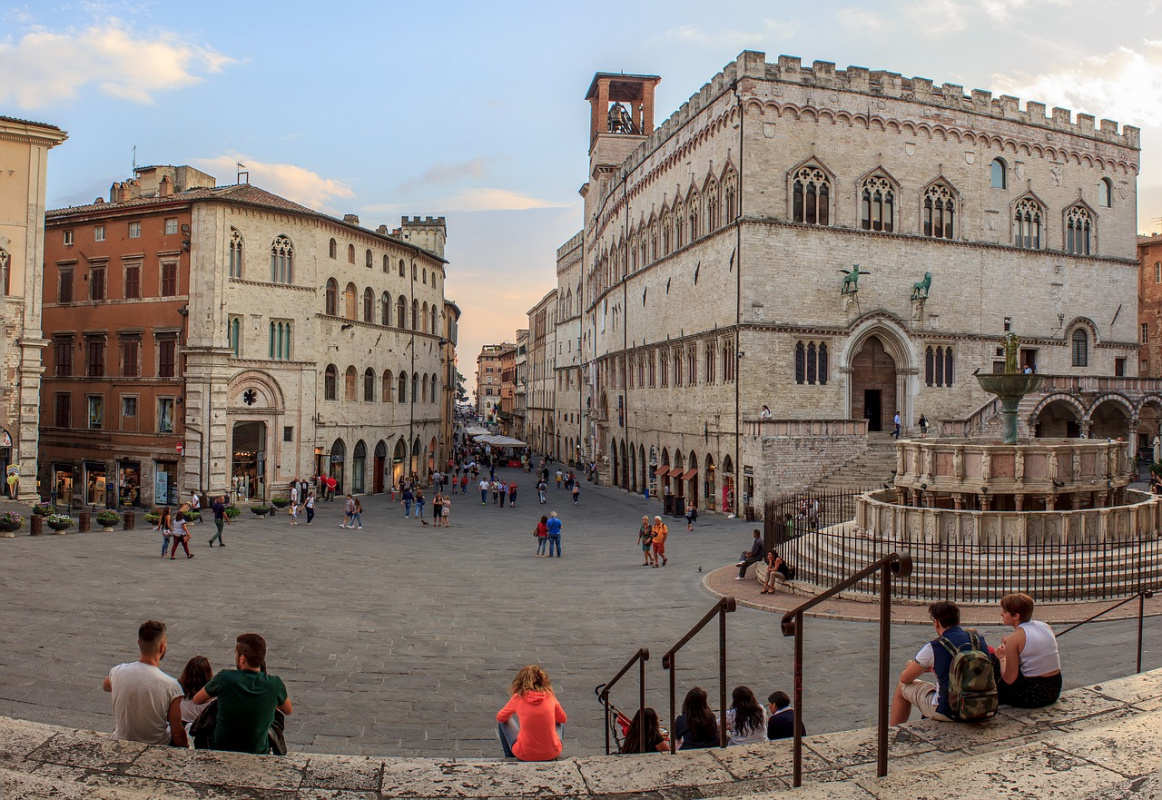 Perugia is an Italian city and the capital of the Umbria region. While unfortunately to Americans it's mostly known for Amanda Knox, Perugia is a gorgeous town worth a stop. It used to be an Etruscan center and important medieval city after.
Every fall, Perugia hosts a famous chocolate festival with giant chocolate sculpture and many tasting stalls. Check the dates as it's totally worth your time.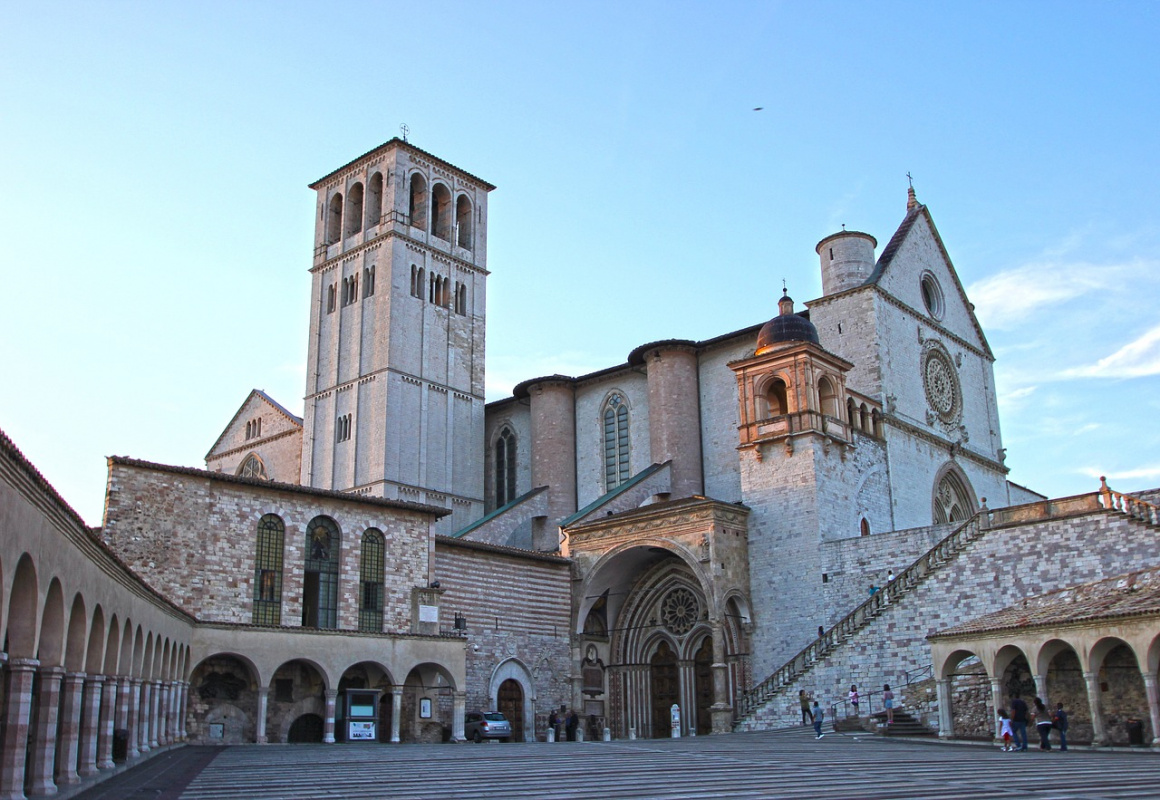 If you're planning on visiting Perugia, you can stop by Assisi as well. Pilgrims have been coming to Assisi, Italy since the 13th century to venerate St. Francis, who was born and buried here.
Even if you're not religious you'll enjoy your visit as the town is very charming. I'm not religious myself and I'll gladly revisit Assisi again.
Book an Organized Tour to Perugia & Assisi
---
5. Siena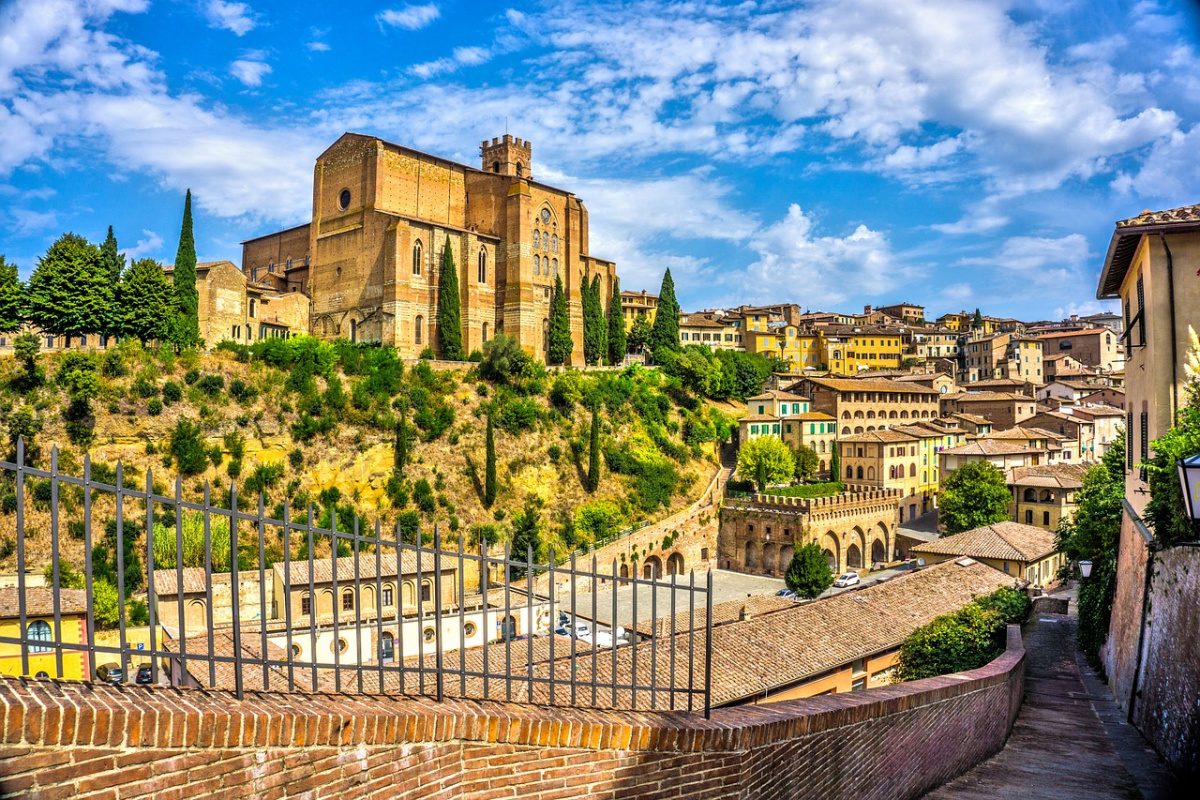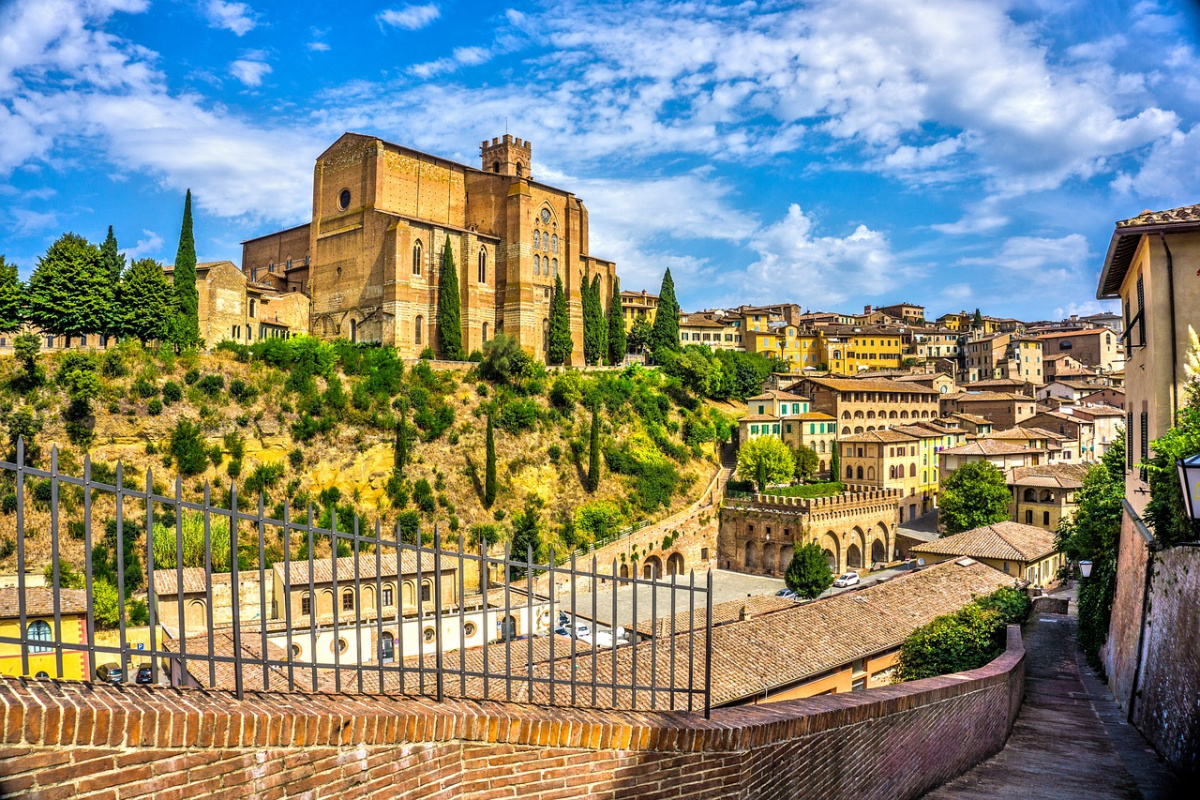 This UNESCO World Heritage Site is arguably the most popular Florence day trip after Pisa. Much like San Gimignano, Siena provides travelers with a look back at the past. In this case, the city dates all the way back to the Etruscan era.
Europe is known for its fantastic medieval squares, and Sienna is home to one of the very best. This huge square is surrounded by architecture that practically screams "Italy!" Many visitors choose to sit and enjoy a cup of coffee as they take in their surroundings.
Those who like ancient Italian architecture, especially of the Gothic variety, are certain to love the Duomo of Siena. The exterior and interior of this church are adorned with countless lovely touches that could easily fill an entire memory card with pictures.
Are you looking for something truly unique? Visiting Siena on a Wednesday is a good way to find unusual souvenirs, clothes and food. The city's market is held every Wednesday from 8:30 a.m. to 1:30 p.m. in La Lizza. This is by far the biggest market in Tuscany, but it's also the most crowded. Be sure to arrive early for the best selection.
Tuscany is a good choice for wine enthusiasts, and Siena definitely showcases some of the area's best wines. Every restaurant and bar in the area will have a virtually countless array of wines available, with many of them originating from the nearby town Montalcino and the Chianti region. You can pair these drinks with delicious local food favorites such as pici.
Book an Organized Tour to Siena
---
6. Livorno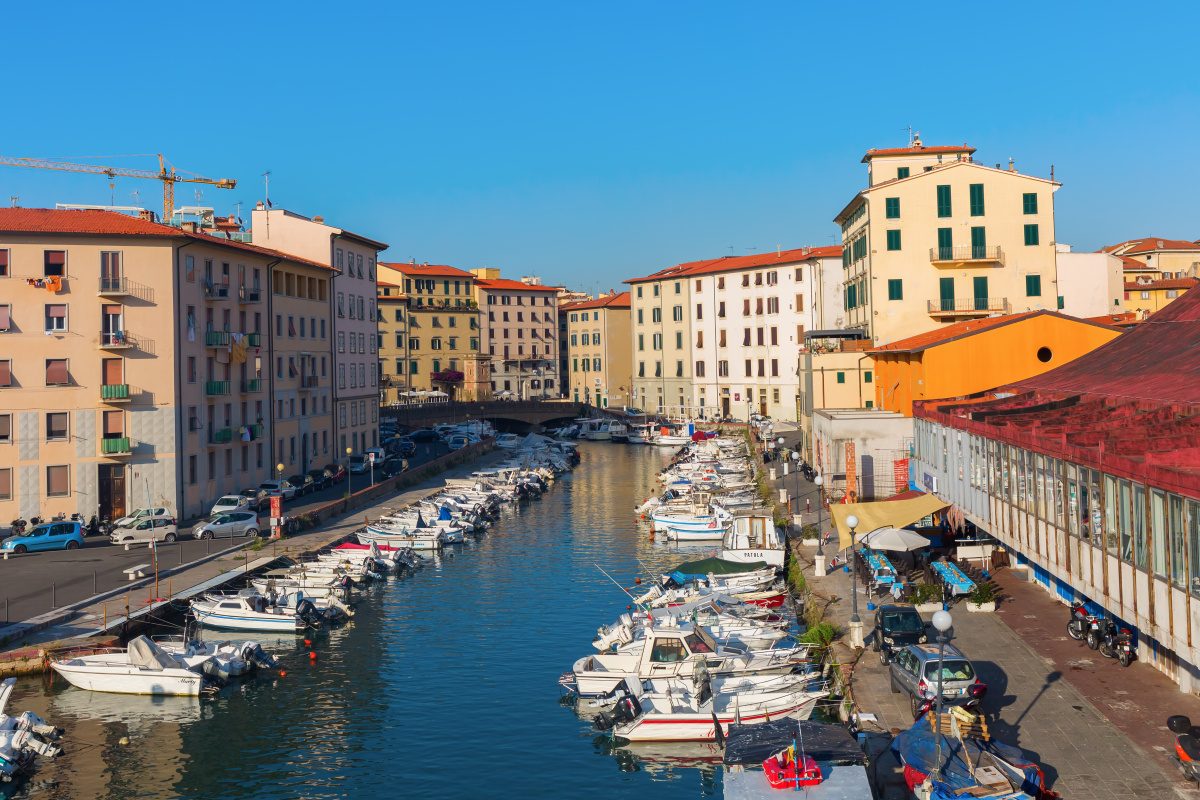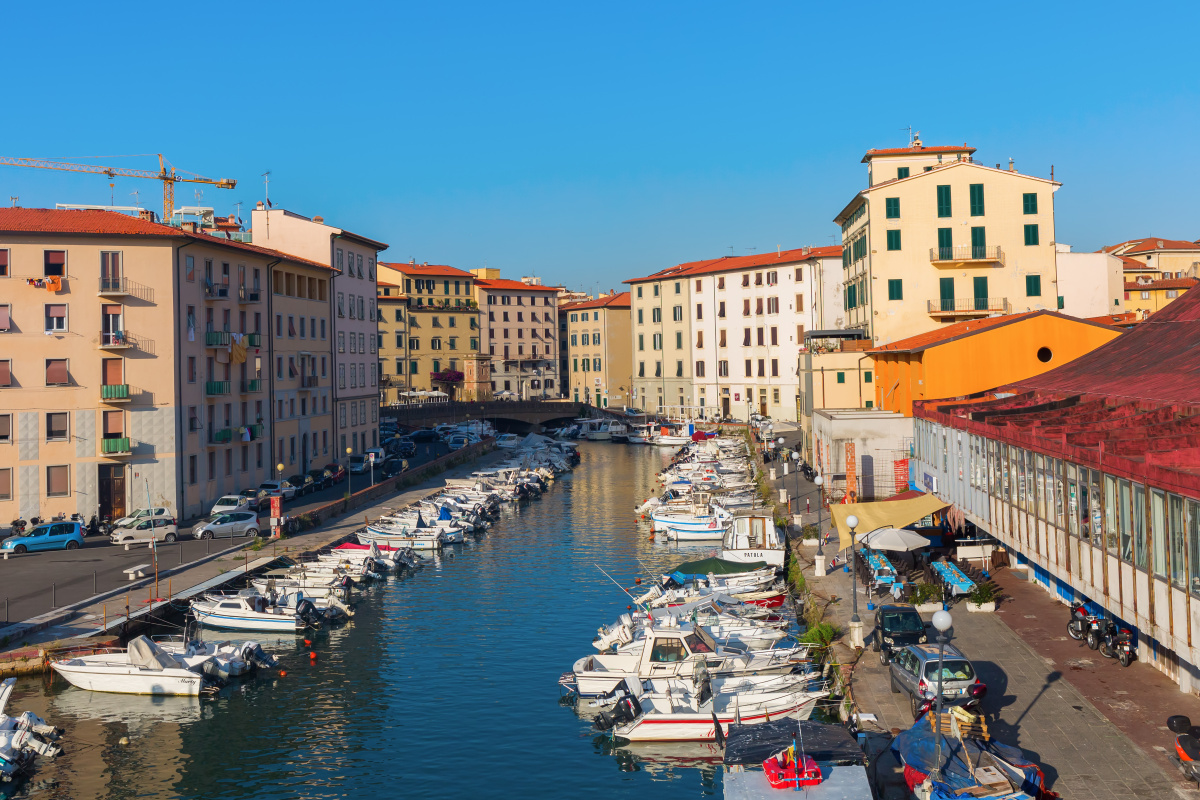 Livorno is one of Italy's traditional seaside resort towns on the coast of the Tyrrhenian Sea. While it's mostly known for its seafood it's a place where you can sightsee a bit and relax at the same time.
The town used to be one of Europe's most important ports in the times of Medicis. The bastions of the 16th-century Fortezza Vecchia in Livorno face the harbor and open onto the canals and bridges in Quartiere La Venezia neighborhood that seems like a mini Venice.
Europe's very first beachfront bathing establishments appeared here in the 19th century. If you want to spend a day like local Italians, Livorno should be your choice.
It's a great spot to just sit and relax, while you taste some cinque e cinque con le melanzane, a traditional Livornese sandwich with chickpeas and eggplant.
---
7. Cinque Terre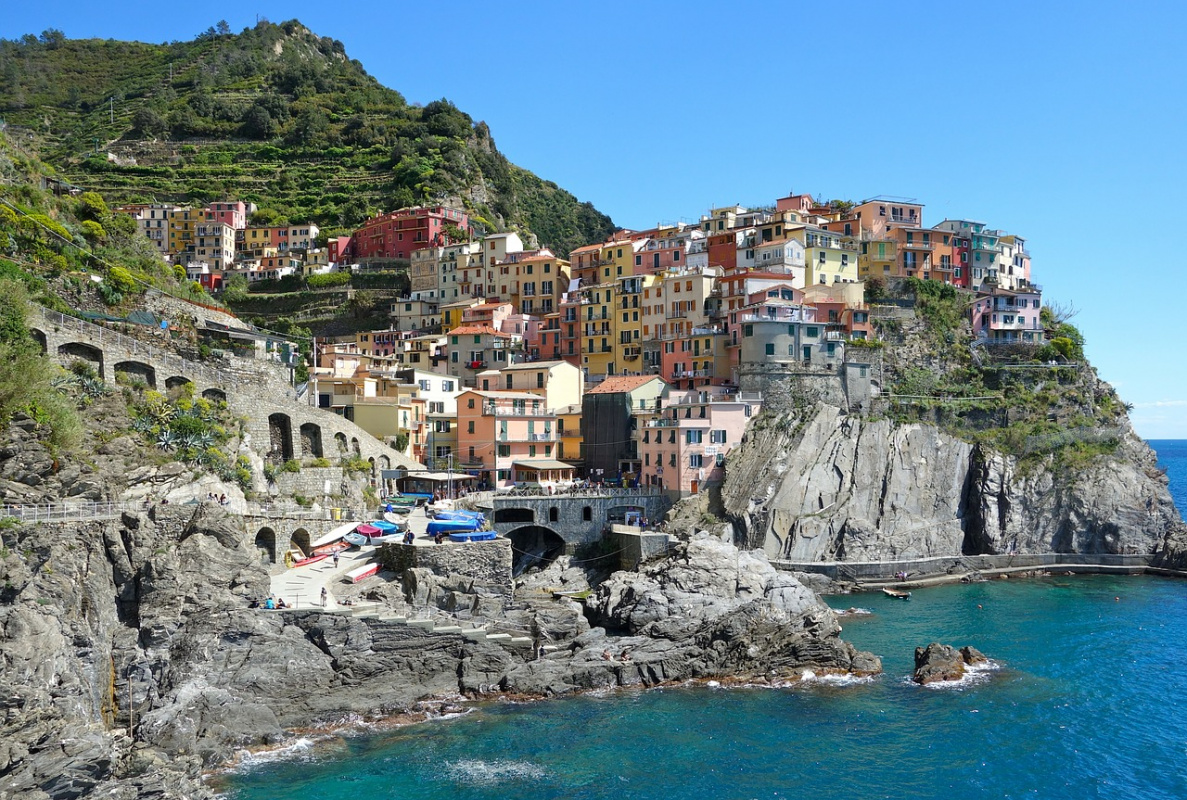 Cinque Terre or five fishing villages are one of the highlights of Italy. The five villages are no longer the isolated due to increased tourism, but you can still feel the authenticity.
While Cinque Terre is technically not in Tuscany, it's a popular day trip from Florence and also the first one I've ever taken. Though it is possible to drive to Cinque Terre unless you're going with an organized bus tour, it seems such a waste since the small towns are better visited with the use of the local train and hiking around.
Florence has regular train service to La Spezia where you will change to the local train and move up and down the coast. If you're short on time I recommend not rushing through all five villages but visiting selected ones. Monterosso and Manarola would be my top recommendations.
Book an Organized Tour to Cinque Terre
---
8. Bologna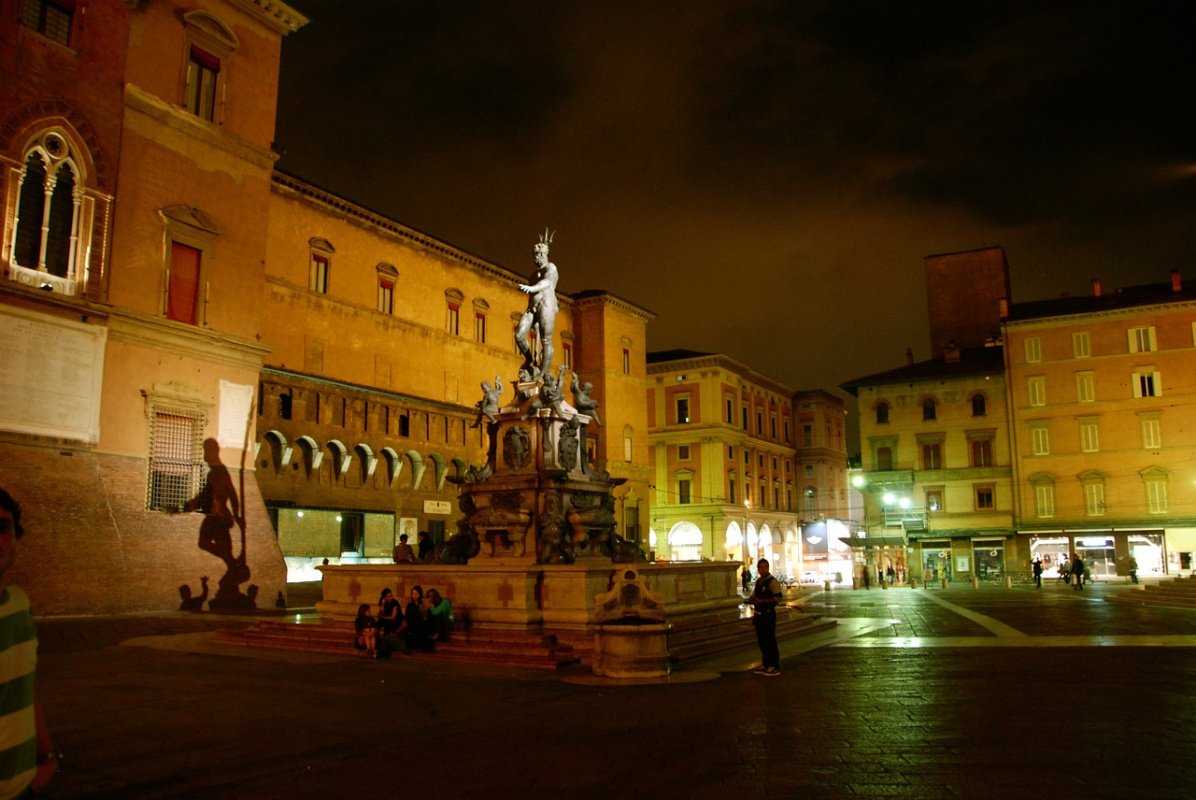 Bologna is the lively, historic capital of the Emilia-Romagna region, known for the best food in the entire country. Its Italian nickname "La Dotta, la Grassa e la Rossa" (The Educated, the Fat, and the Red) perfectly sums up the city.
"La Dotta" honors the University of Bologna, the oldest university in the Western world since 1088. "La Grassa" refers to Bologna's renowned cuisine, some of the best Italian food in the world. "La Rossa" for the stunning red rooftops made of clay.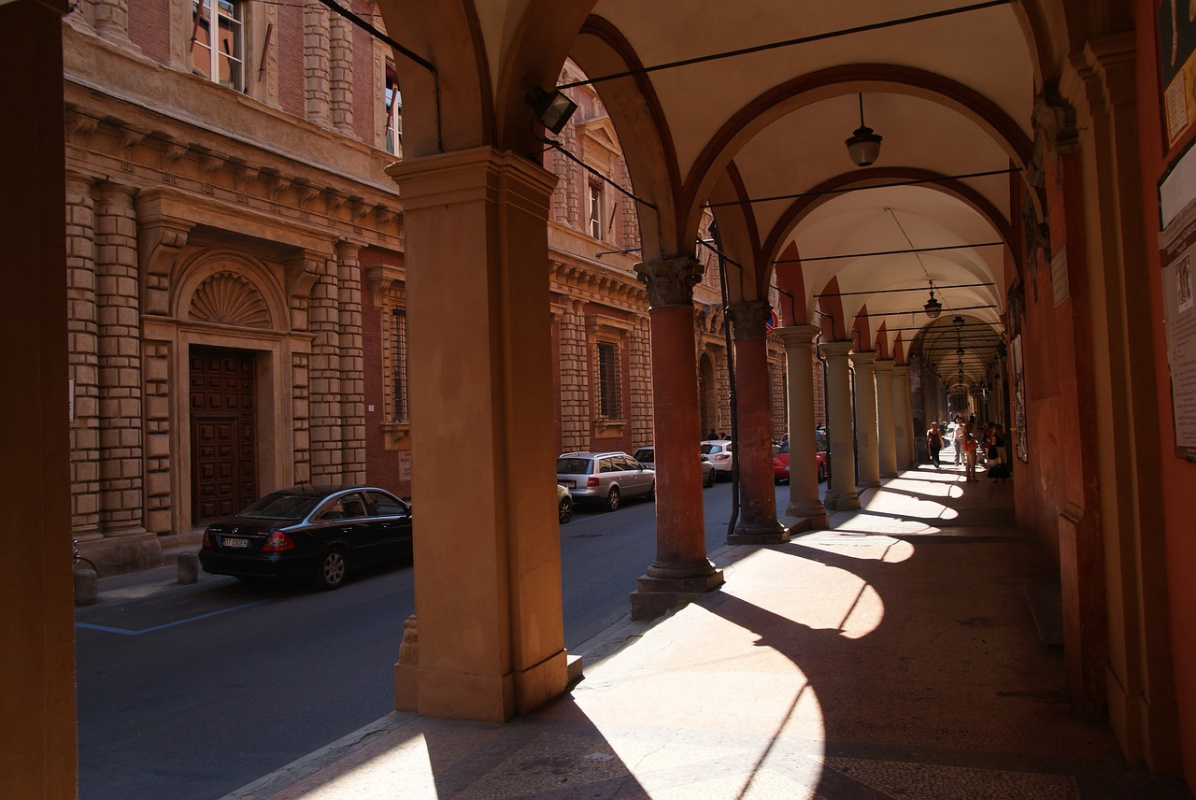 Did you know that Italy has more than one leaning tower? Bologna actually has a pair of leaning towers and one is taller than the iconic Campanile.
You surely won't be bored in Bologna. Don't forget to take a food tour and stuff yourself with as many delicious things as you can find!
---
9. Chianti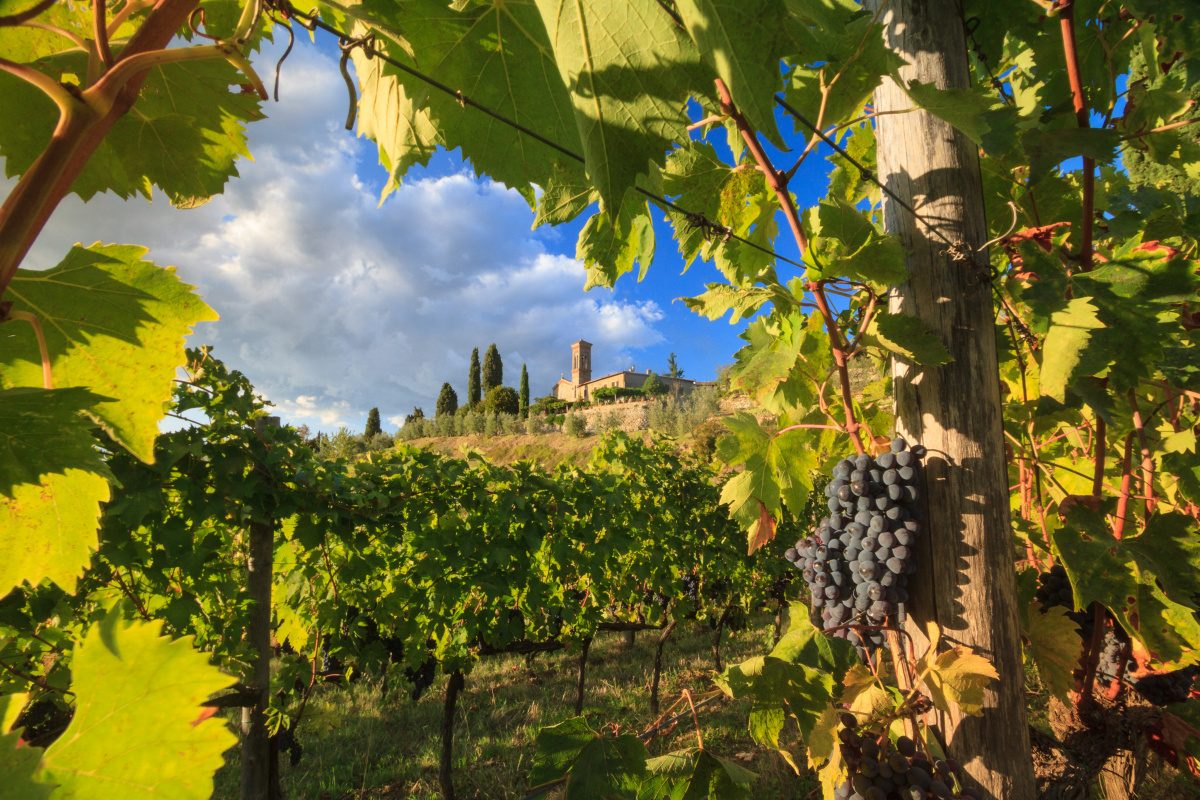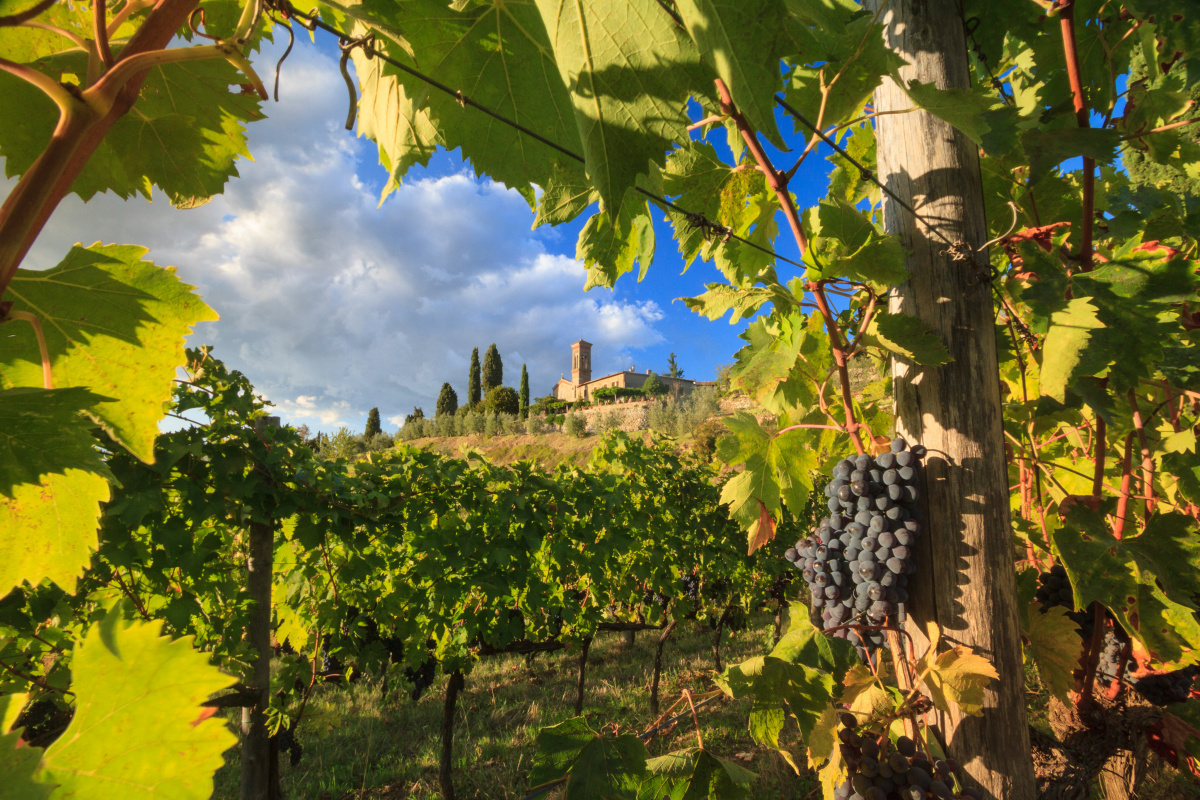 Chianti is the most popular area in Tuscany for many reasons: food, landscapes leading to unique hilltop towns and wine.
The Chianti is just a 30-minute drive south of Florence, so it's a quick getaway by car. I suggest taking the Chiantigiana Road, known as the SR222, for stunning views and many possible stops.
You can simply stop anywhere on the way as there are many agriturismos that will welcome you for wine tasting. Horseriding from one winery to the other is also a popular option for slightly more adventurous visitors.
If you don't want to drive it's possible to do a limited exploration without a car by taking the bus by visiting smaller towns or taking an organized tour.
Book Cheese & Wine Tour to Chianti
---
10. Verona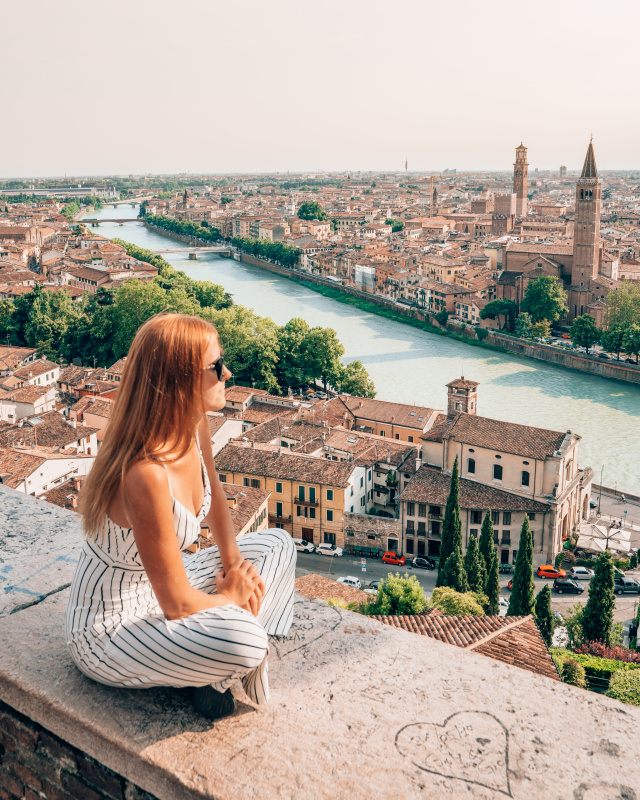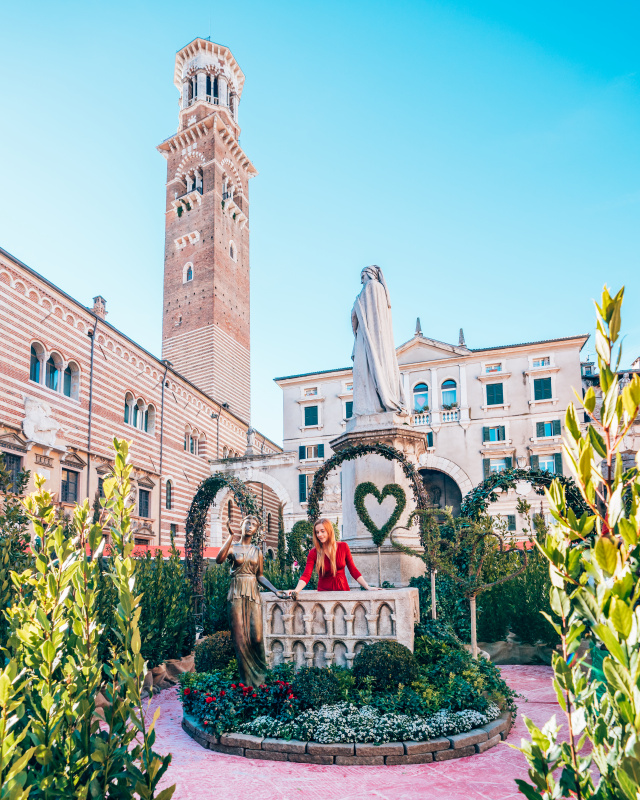 While known mostly from as the setting of Shakespeare's "Romeo and Juliet", but it's much more than that. In fact, I live in Verona now so this town must have something 🙂
While you can still go to the house of Juliet and stand on her balcony (or touch her boobs for good luck), Verona is also known for gnocchi. You simply cannot leave the city without eating a portion of gnocchi!
There are Roman ruins hidden all over the city with a giant ancient area, while smaller than the Roman Colosseum it's much better preserved. It's also a working arena, which means that during the summer you can enjoy a concert or opera at the arena.
The Piazza delle Erbe, the main square of the city, was voted as one of the top squares in Europe by visitors. With its bustling atmosphere full of stalls selling fruits and vegetables, with cafés, shops and restaurants lining the sides, it cannot be missed.
---
11. Rimini & Ravenna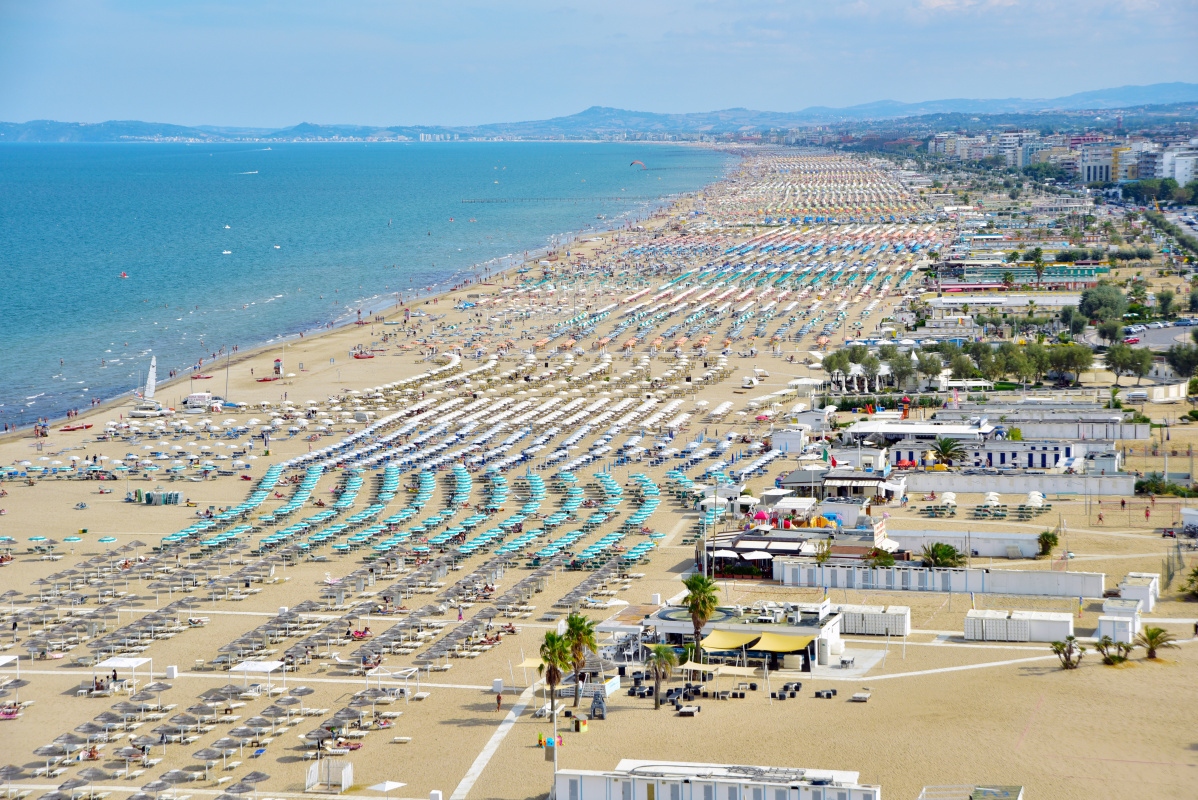 Rimini was the first place I traveled to solo in Italy. If you're looking for a chilled day at the beach Rimini should be on your list. The town has a long and wide beach with colorful umbrellas and lively restaurants.
If you're up for something more than just the beach, check out Ravenna. From the 5th to the 8th century Ravenna has been the capital of the Western Roman Empire, of King Theodoric of the Goths and of the Byzantine empire in Europe.
It comes as no surprise that 6 UNESCO monuments are in Ravenna.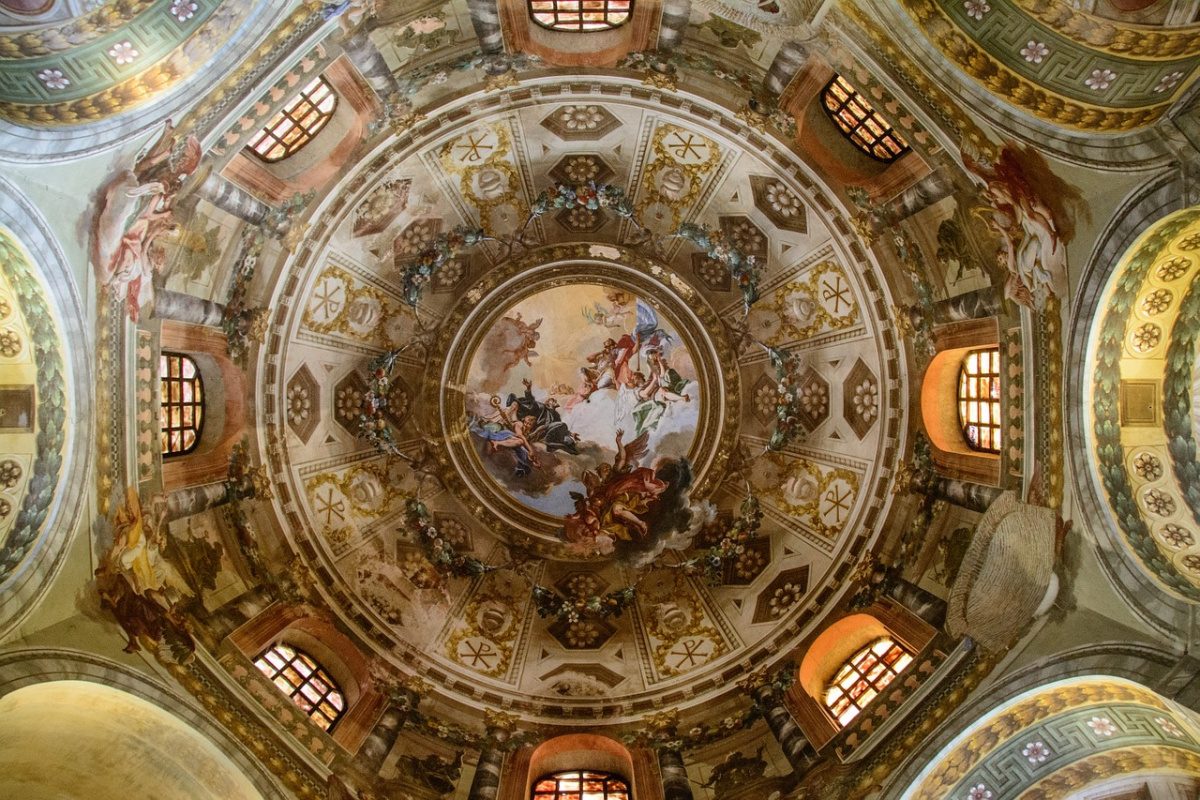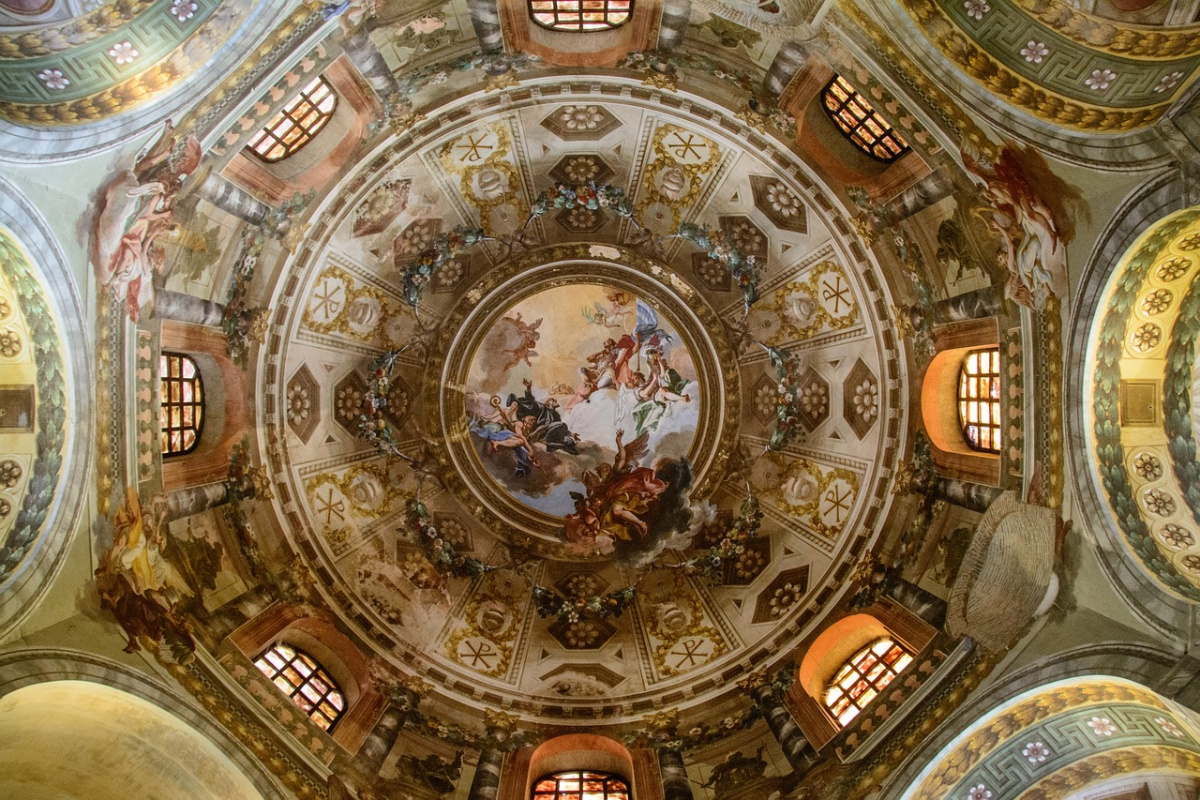 Its Basilica di San Vitale is one of the most important monuments of Early Christian art in Italy and has one of the most significant mosaics of art history.
Ravenna is also home to Mirabilandia, a giant theme park with multiple roller coasters and other thrilling rides. As a teenager, I had a lot of fun there.
---
12. San Marino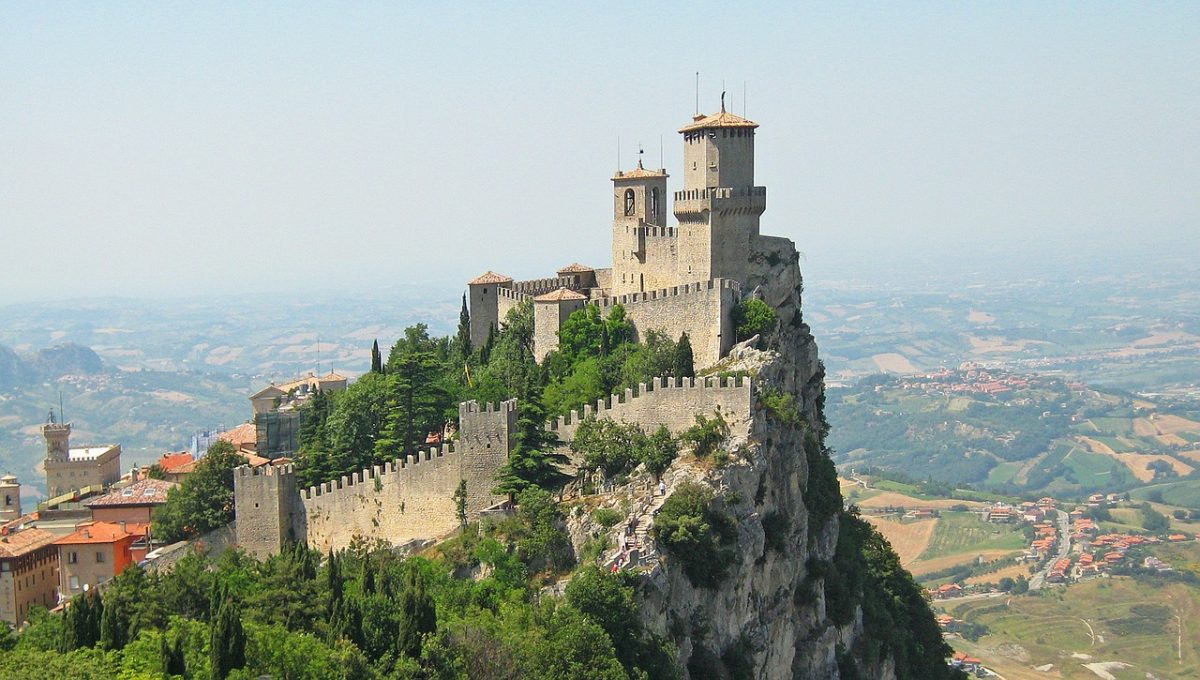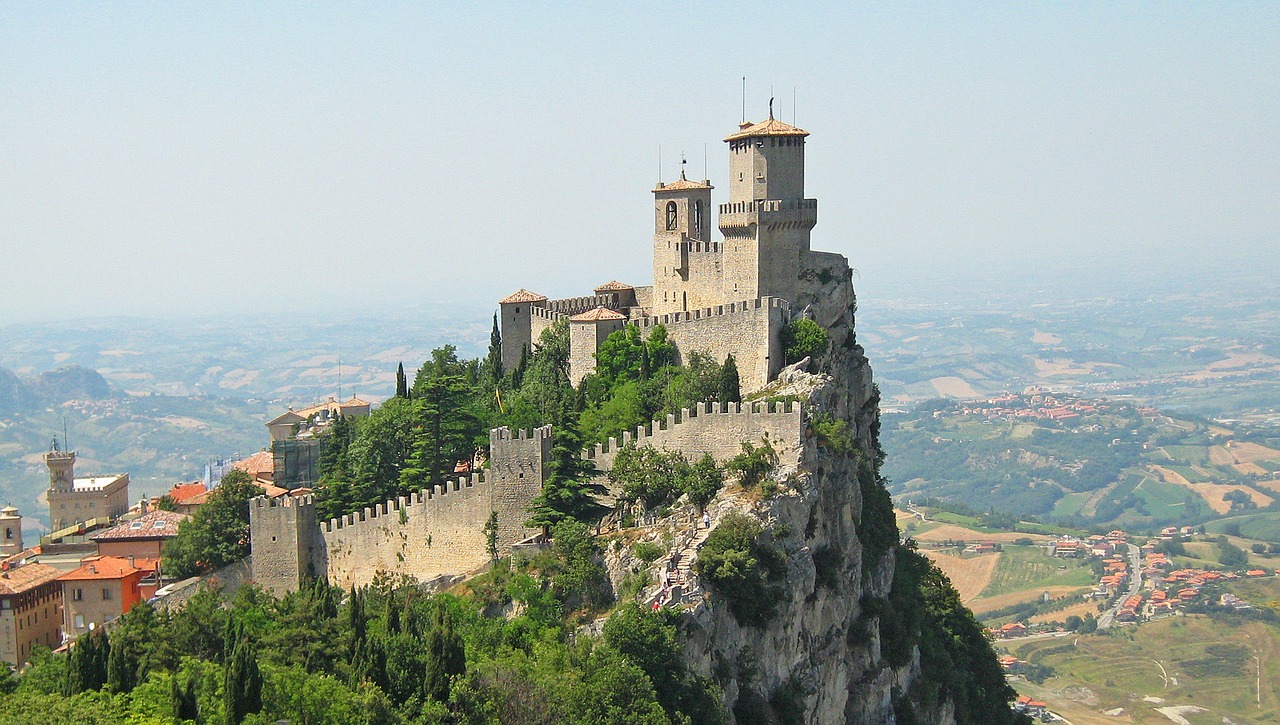 San Marino is one of the smallest countries and the oldest republic in the world, which makes for a perfect day trip. San Marino has a population of 32,000 inhabitants, and it is only a little over 61 square kilometers or 24 square miles.
Everything in San Marino is easily walkable, so you can enjoy getting lost in small charming streets. The highlight for many tourists is the First Tower from 11th Century, the largest and oldest of the three fortresses that dominate the top of Mount Titano. It's climbable all the way to the top, so don't miss it!
For a fun souvenir, you can bring your passport to the tourism office for a unique stamp of San Marino. It will cost you 5 Euros, but it's a fun proof of visit to show friends once you get back home.
The quirkiest attraction in San Marino is the Museum of Curiosities. It features a collection of strange objects and peculiar inventions together with their stories, such as Venice's wooden clogs used for high waters, or the world's longest fingernails.
To reach San Marino independently, you must first get to Rimini. Once in Rimini, you can find a bus connection to San Marino, which is quite easy since they depart hourly. One way ticket costs €5. From Florence it will take you a while, so this is why I recommend a pre-arranged tour.
Book a Private Tour of San Marino (excl. transportation from Florence)
---
13. Orvieto
Orvieto is my favorite town in Umbria. It never feels too crowded even during the high season as you can explore the town as well as its underground attractions. I highly recommend seeing the underground parts as it gives you an insight of how some people lived before.
Why though? Because Orvieto is sitting astride a volcanic plug of rock above fields streaked with vines, and olive tree fields.
This little town offers up the most striking panoramic views, a stunning Duomo, a bell tower and underground crypts. The cobblestone paths wind through the town, so you can just walk around and see what will pop up at the next corner. You can also just navigate with Google Maps or use one of a few big maps located around the town.
You should definitely stop by the Duomo, but the well of St Patrick is my favorite spot. It was commissioned by the Pope so that the city would have access to water if it came under siege.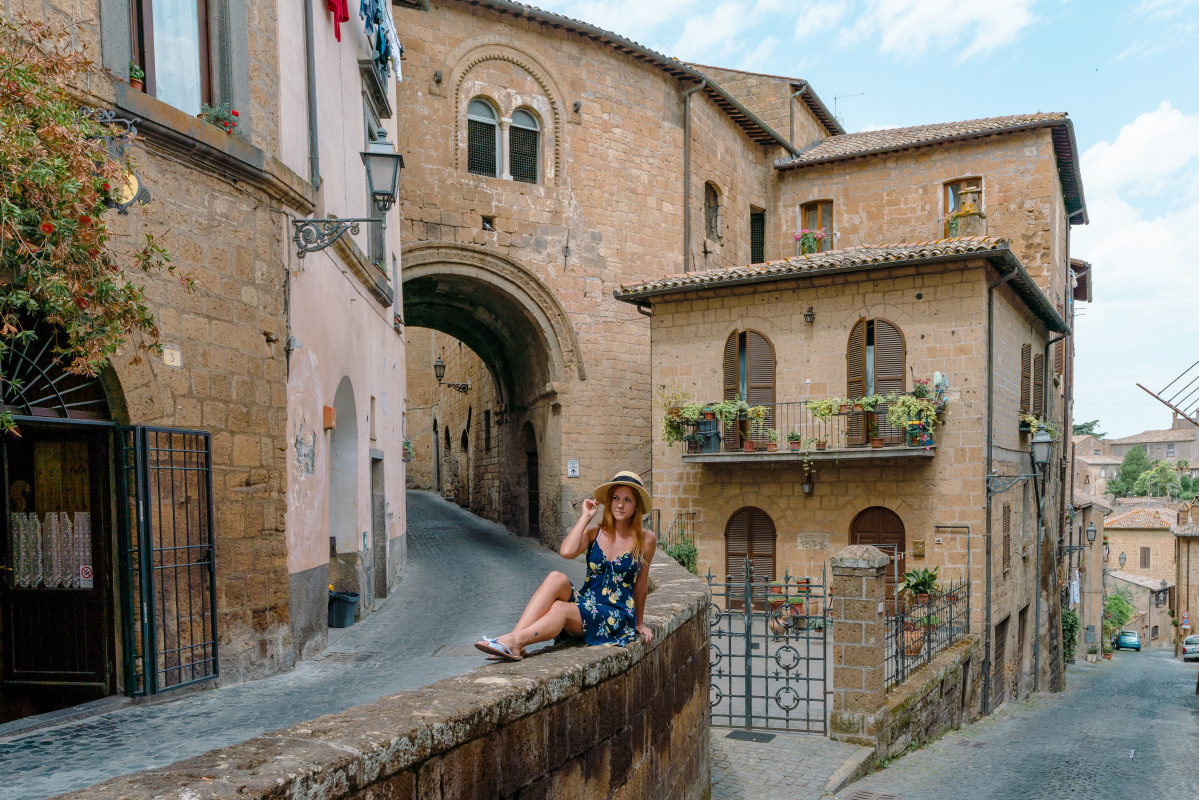 ---
14. Rome
Rome is usually not a place I recommend visiting on a day trip, simply because I think there is much more to see there than you can squeeze in one day. Plus you'll miss out on the amazing evening atmosphere of the city.
However, if you're short on time you CAN stop by Rome and see the main spots on a day trip. In fact, the first time I visited Rome was on a day trip from Rimini, much further away than Florence.
Rome is a great city to just get lost, as you'll always stumble upon one of the sights that you wanted to see anyway. Start your exploration from the Vatican and continue through the old town until you reach the Colosseum.
Book an Organized Tour to Rome & Vatican
---
Venice can be reached from Florence by a fast train in 2 hours. Again, like with Rome I recommend staying overnight, but a day trip is manageable. You might want to book skip the line tickets to major attractions because otherwise you'll spend too much time waiting in lines and your day will go to waste.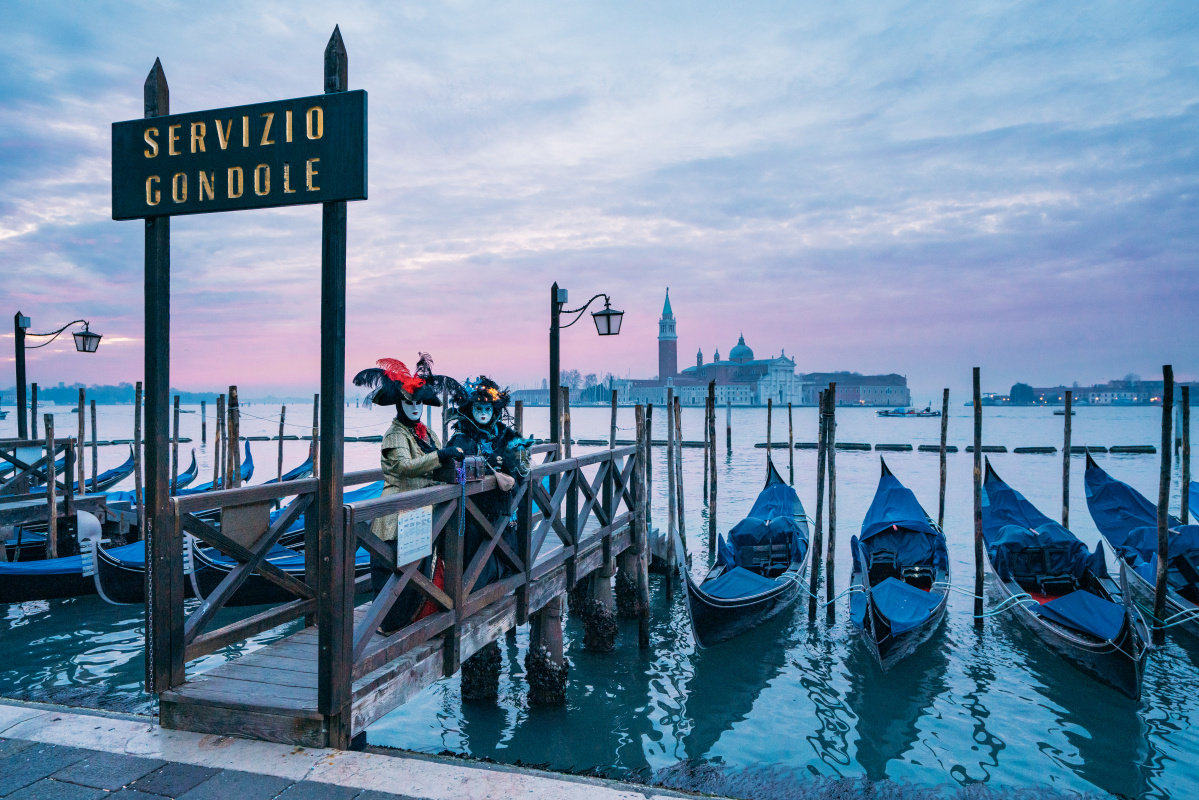 ---
As you can see, there are several day trip options that are perfect for travelers of all types and interest levels. Other areas to consider include Volterra, Lucca and Arezzo. No matter where you go, you're virtually guaranteed to have a great time soaking up the local ambiance.