Chichen Itza is one of the New Seven Wonders of the World. It's a Mayan cultural site, most famous for the large El Castillo Pyramid (Kukulkan).
Every year many tourists flock to visit this famous Mayan ruin in Mexico.
Where is Chichen Itza?
It's situated 125km west of Cancun on Mexico's Yucatan Peninsula, in the state of Yucatan.
The closest bigger city to Chichen Itza is Valladolid. The drive from Cancun to Chichen Itza is 2.5 hours.
How to Visit Chichen Itza Independently
First things first: can you visit Chichen Itza independently? You surely can and you can get to Chichen Itza before the tours which is a plus, but there are also other things to consider. I've done it myself a few times and it has pros and cons.
There are public buses (ADO) to Chichen Itza but there's only one a day – leaving Cancun at 8:45 AM or Playa del Carmen (passing by Tulum) at 8:07 AM and coming back at 16:30 PM. The journey takes 3 h so you're on a tight schedule.
You won't beat the crowds by using the public bus and won't be able to see any cenotes nearby, so unless you're on a very tight backpacker budget I don't recommend this option.
Ultimately, to visit Chichen Itza independently you need to rent a car. While it's not an issue to drive a rental car in Mexico, you need to be a confident driver because drivers tend to be aggressive.
The roads are good and it's safe, but the journey time from Cancun, Tulum, or Merida is between two and three hours one-way. It's a lot of driving in one day and why I can honestly say that if you want to relax you might as well take a tour.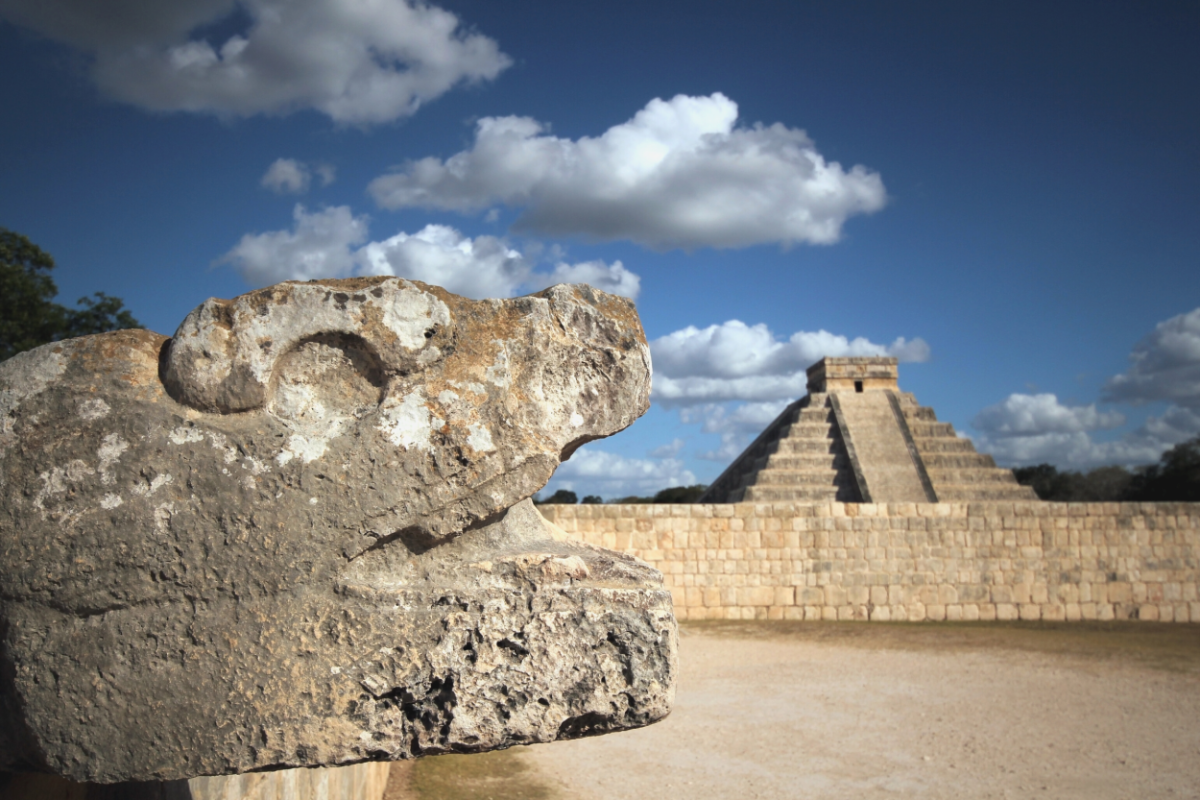 Best Chichen Itza Tours from Cancun
This is one of the most popular and highly-rated tours from Cancun as it includes other activities nearby. Instead of heading to the most crowded cenote Ik Kil this tour heads to a different cenote and the colonial town of Valladolid so you can get a glimpse of the entire area.
Skip the crowds by getting early access to Chichen Itza on this private tour. In addition to this, your private guide will take you to see untouched ruins at the archaeological site of Yaxunah. Most other tours don't include these protected ruins hidden deep in the jungle. A delicious Mexican Buffet lunch, tequila tasting, and swimming in the refreshing waters of Cenote Samaal make it a magical day.
Easier on the pocket, this group tour starts with your guide filling you up on the history of Chichen Itza. After that, swimming in Cenote Samaal, a Mayan buffet lunch, and a quick stop at the charming town of Valladolid make this budget-friendly tour more than worth it.
---
---
Best Chichen Itza Tours from Tulum & Playa del Carmen
I grouped both Playa del Carmen and Tulum because in order to head from Playa del Carmen to Chichen Itza every bus must pass via Tulum, so unsurprisingly almost all tours allow pick-up in both towns.
The best tour that gives you more to see and discover, you'll learn the secrets of Oxidian processing at Kaua before heading to the impressive ruins of Chichen Itza. After that, descend down the stone steps of Cenote Saamal for a swim and visit the colorful town of Valladolid.
Beat the crowds by reaching Chichen Itza early and having more time to explore these incredible ruins, on this private tour with an incredibly knowledgeable guide. Then jump into Cenote San Lorenzo Oxman for a revitalizing swim, before heading to Valladolid to taste authentic Mexican food before ambling around town.
Visiting one of the Seven Wonders of the World shouldn't stop you from getting the chance to visit two cenotes in the same day. This deluxe tour of Chichen Itza also takes you to visit Cenote Ik Kil and Cenote Hubiku before visiting the Spanish churches in Valladolid.
A combo tour of Chichen Itzá and the colonial city of Valladolid, this tour gives you enough time to explore historic Chichen Itza and take in the colorful colonial architecture of Valladolid before heading to Cenote Xux Ha for a relaxing Mayan lunch and swim.
---
---
Best Chichen Itza Tours from Merida
A designated Pueblos Magicos, the yellow town of Izamal is the first you'll wander through. Then explore Chichen Itza on your own before going for a swim in Cenote Yokdzonot and shopping in Parque de Santa Lucia. Alternatively, pick a tour with visit a family cenote to save on admission fees.
Experience Chichen Itza without being milled around like a tourist. This private tour with a bilingual guide immerses you in Mayan history at Chichen Itza. After this, you enjoy picture-perfect moments at Xcajum Cenote and Cenote Ik Kil before visiting the magical town of Izamal. Everything on your own time!
This budget-friendly tour takes you in a 16-seat van to Chichen Itza where you skip the lines via a private entrance. After exploring the pyramids and monuments, you can enjoy a swim at a cenote followed by a buffet lunch at the Mayaland resort. Easy on the pocket and covers the main attractions!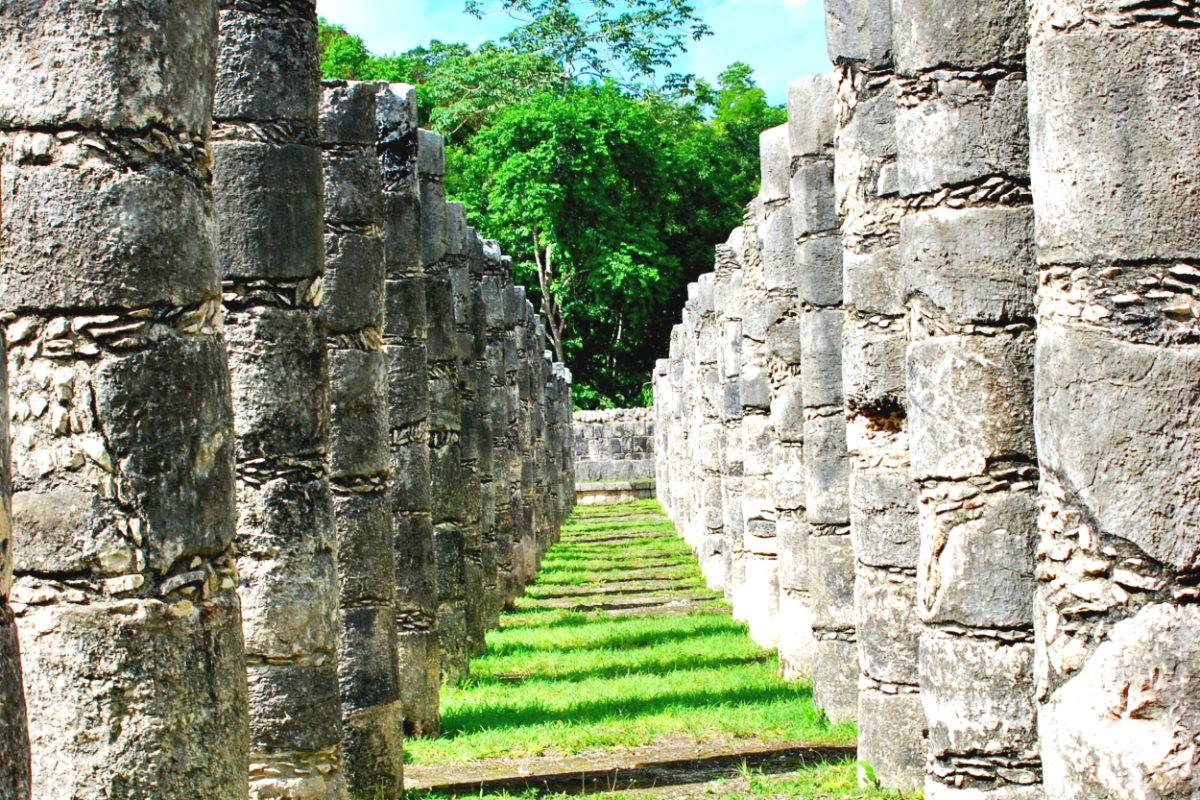 ---
What to Know About Visiting Chichen Itza:
Can you climb to the top of the pyramid of Chichen Itza?
Climbing to the top of Chichen Itza is prohibited to protect the Mayan ruins from the huge number of visitors.
The nearby Mayan ruins at Coba used to be popular for climbing, but since March 2020 climbing has been prohibited there as well (it might reopen for climbing soon though).
The nearest Mayan ruins that allow climbing as of this time are at Ek Balam, but the best site is actually Calakmul in the state of Campeche. If you want to feel like Indiana Jones or Tomb Rider with almost no tourists in sight Calakmul is what I recommend.
When is the best time to visit Chichen Itza?
While Cancun can be visited year-round, Chichen Itza is located inland which means that it can get hotter.
November through April offer the best weather to visit Chichen Itza. In the summer it can get hot and humid but is still worth visiting if you are in Yucatan especially considering that there will be fewer visitors.
Any more questions? Comment below!