Many people want to go to Antarctica, but the price is scaring them away. It's not a mystery that Antarctic cruises don't come cheap, especially comparing them to other cruises in the Caribbean or Europe.
However, it doesn't mean that you cannot score a cheap trip to Antarctica, or even a combo cruise also sailing to neighboring islands – South Georgia and Falklands.
There are 28 operators that go to the Antarctic, so you have a lot of trips to choose from. I ended up going with Quark Expeditions and would surely recommend them, however, this doesn't mean that any other operator would be bad.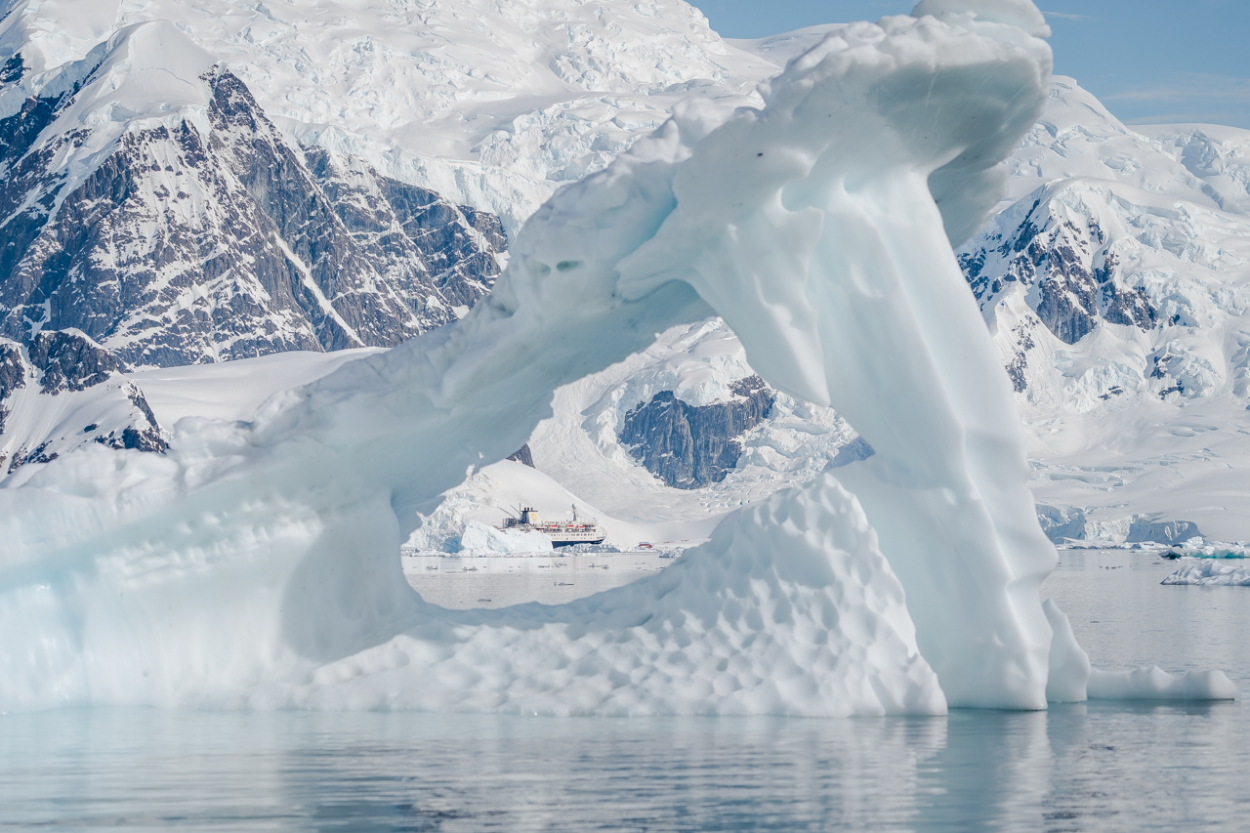 How Much Does it Cost to go to Antarctica?
Before we get into tips and tricks on how to score a deal, let's keep things realistic in terms of pricing.
For an Antarctica only cruise, the minimum you can pay is about $5000, and for a trip including a stop at South Georgia, the minimum pay is $10,000.
Of course, on top of that there are expenses on board, extra activities, things you'll need to purchase for the trip, flights (if they're not included) and so on.
I highly recommend going to South Georgia, even if it requires you to save up for longer. It's a completely different experience than Antarctica and the only chance to see a sea of penguins.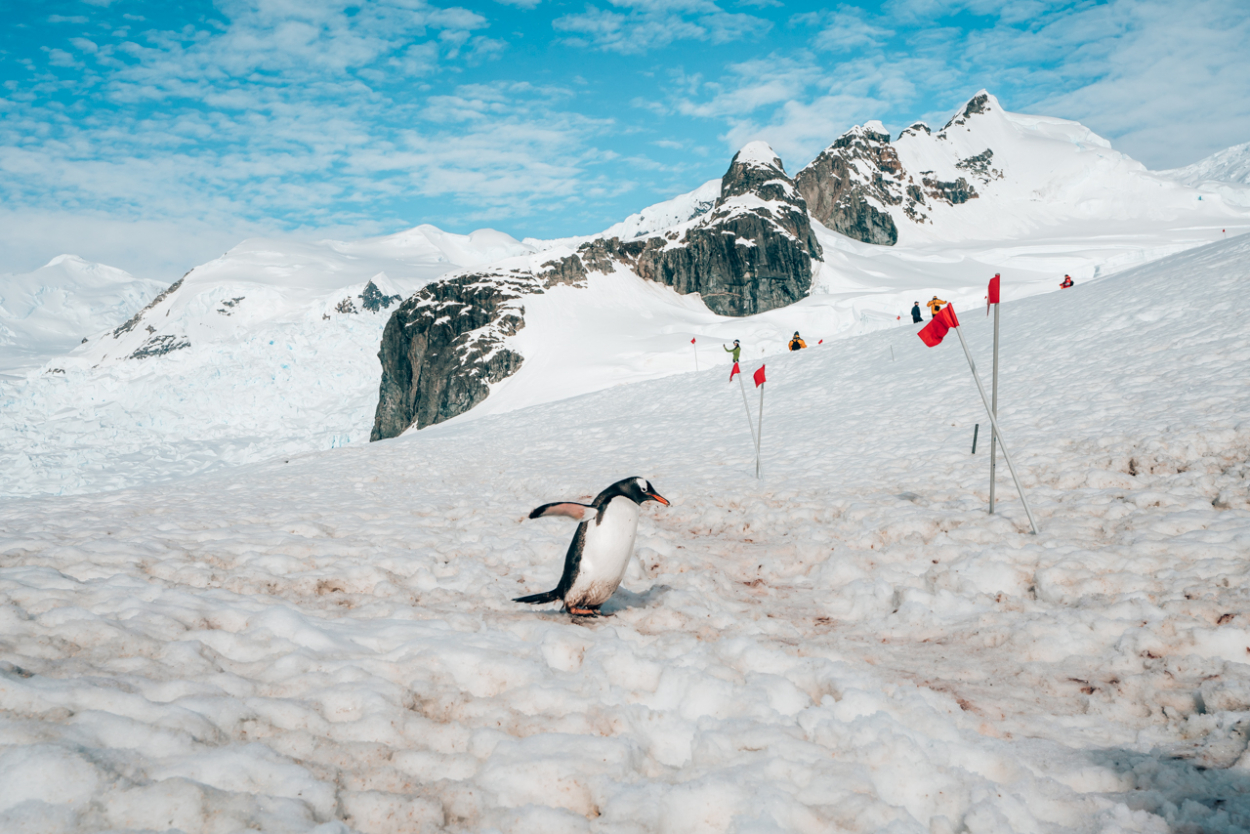 ---
Various Ways to Book a Cheap Trip to Antarctica
1) Booking Very Early
Personally, I'm not used to booking things way in advance. While some might like to have everything pre-booked, I always end up changing my plans last minute.
However, we knew we needed to book Antarctica trip early enough to get a good price. Why? Because most companies always have an early-bird discount and cheap cabins are still available and it can make a huge difference in price, as these are the cabins that sell out first.
Just to give you an example, a spot in a quadruple cabin on my ship was about $10,000, a spot in a double window room (mid-range) was about $22,000 and a spot in a suite was about 45,000+.
When it comes to booking early I'm talking about 1,5 years in advance if not 2 years in advance. In fact, most cruises sailing during the solar eclipse were sold out 1,5 years in advance.
We purchased our cruise exactly a year in advance and all double rooms with portholes were sold out already apart from one with bunk beds. Kayaking was sold out as well.
Pros of booking early:
Availability of different & cheaper cabins
The option of pre-booking activities
Early-bird discount
Cons:
If your plans change you'll lose your deposit
---
2) Booking Last Minute
Another option that is often described as the best opportunity is booking last-minute. If not all spots on a cruise are sold out or someone cancels, companies can start a flash sale about 2 months before a cruise.
In the past, you could score a regular cruise to Antarctica that way, but cruises stopping at South Georgia never used to be on sale. These days with the number of ships and companies operating there are many different cruises on sale.
Remember though, that it might not necessarily be cheaper as it's a matter of luck. My cruise was full of people who booked last minute because a group of people canceled their spots.
They all claimed they got 50% off on a flash-sale, but when we actually asked about the exact amount they paid it turned out they paid about the same we paid when booking early.
The only perk they got was an opportunity to buy a single room without a supplement.
Pros of booking last minute:
An opportunity to book a better room for a lower price
Might get extra perks like free activity or on-board credit
If you're traveling solo you can get a single room without paying extra
Cons:
Activities might be sold out
You might not actually get the cruise
Requires flexible schedule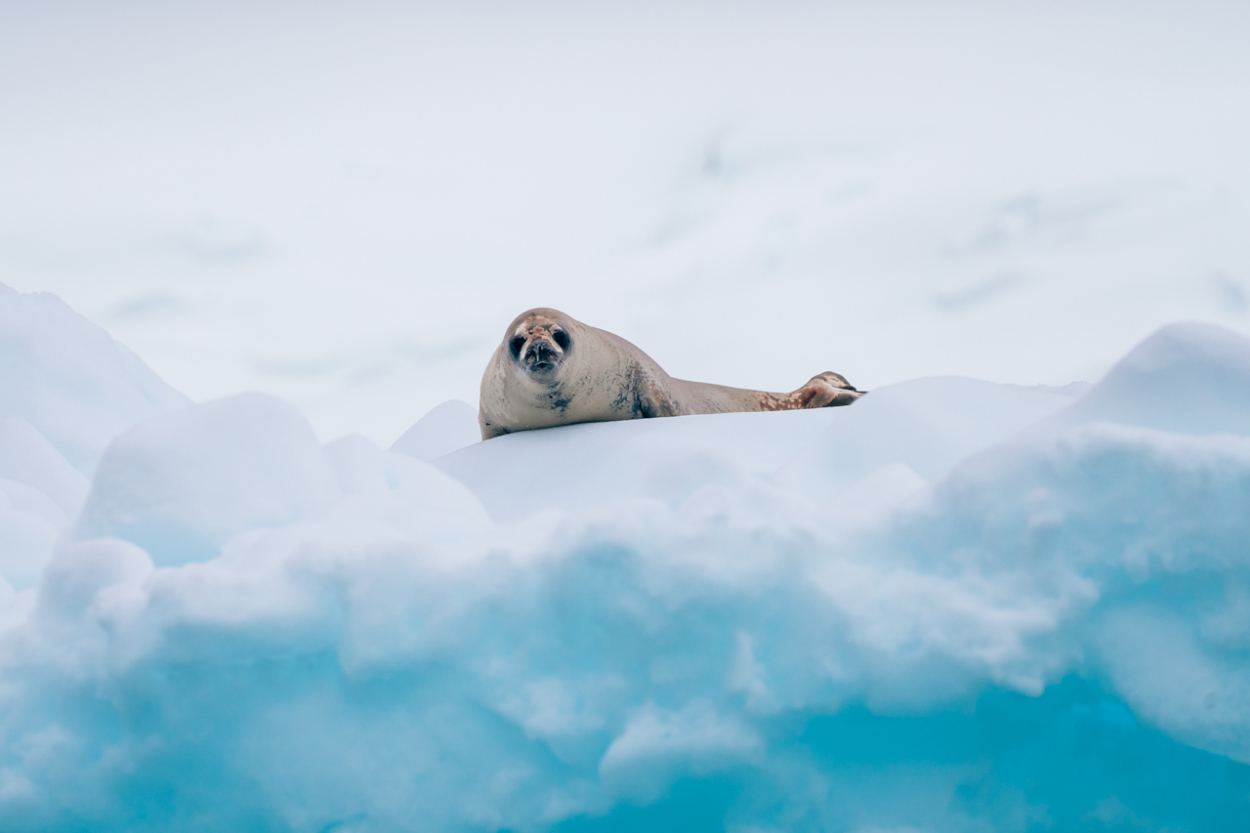 ---
3) Going to Ushuaia and Waiting for a Deal
A well-known method is going to Ushuaia and stopping by travel agencies to book a last second spot on ships leaving in a few days. These spots aren't on sale through normal agencies abroad.
I know people who scored an extremely good deal this way, but also personally know some who spent money on flights down to Ushuaia and hotel and were never able to get on any cruise.
This way is definitely not for everyone. Ultimately, it's really up to you, your time and commitments, as you also might need to wait a week or two down in Ushuaia even if you score a cruise.
Pros of going to Ushuaia:
A chance to get a super cheap deal
Cons:
You could end up spending a bunch of money flying down to Ushuaia and failing to score a cruise
Requires extreme flexibility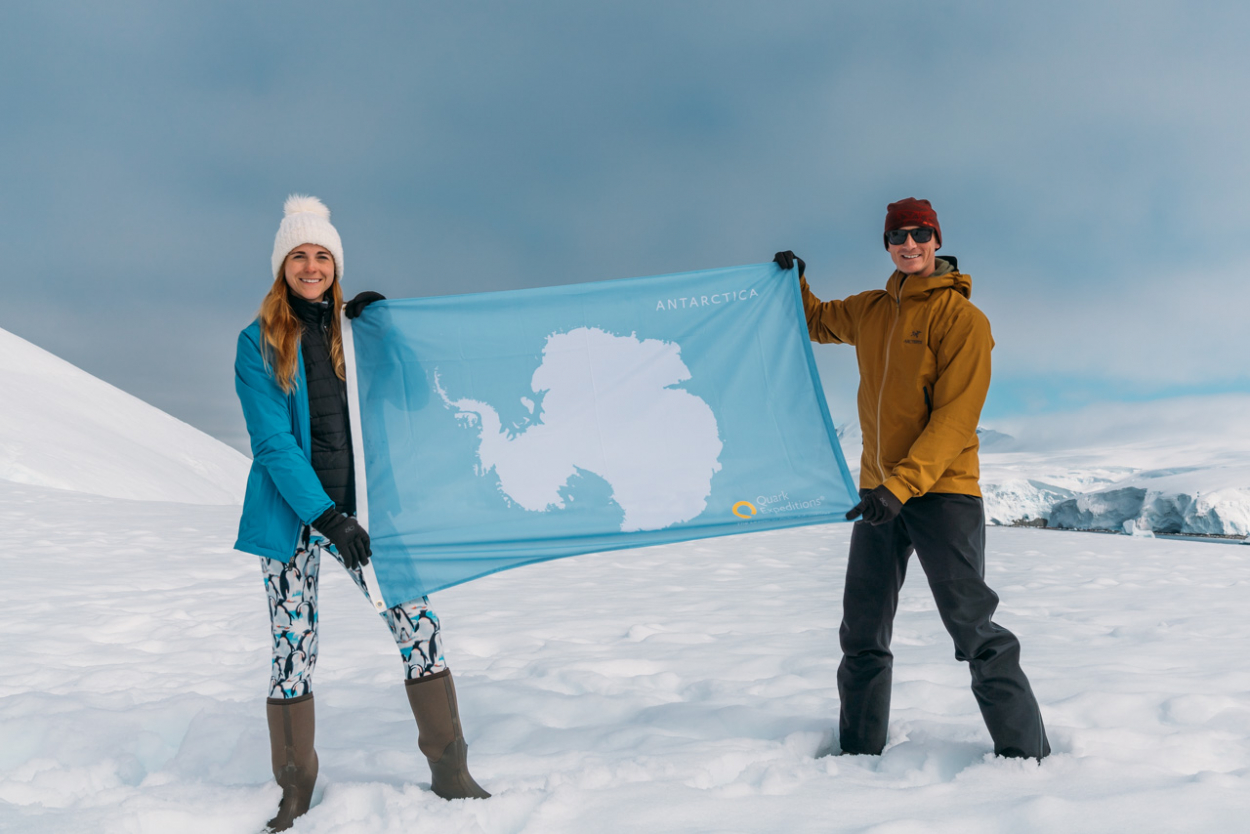 ---
4) Booking Through a Travel Agent
Another thing I highly recommend is actually booking not directly through a cruise company, but a travel agent. I normally never use a middle man, but when it comes to any cruises, travel agent is a way to go.
They can score you some extras like onboard credit (which you will need!), better cabin, or simply a better price. We paid less by booking through a travel agent than if we booked directly with Quark Expeditions.
You might also want to check whether it's cheaper to book in your own currency or a different one. We actually ended up paying in EUR as it was cheaper than in the USD.
Pros of booking with a travel agent:
Opportunity to get extra perks
Cons:
If you might need a refund you need to go through an extra step/person
Do you know of any other special tricks to score a better deal on a cheap trip to Antarctica?