Croatia is a beautiful and culturally rich country with picturesque towns and villages that have recently featured in popular movies and series and is increasing in popularity for visitors from all over the world. With roads that are generally of a good standard, what better way than to explore Croatia than on your own four wheels!
Here are some basic things to know about renting a car in Croatia that will help make your experience as smooth and convenient as possible. Yes, Croatia is currently open in case you're wondering 😉
Croatia Car Rental: Useful Tips & Advice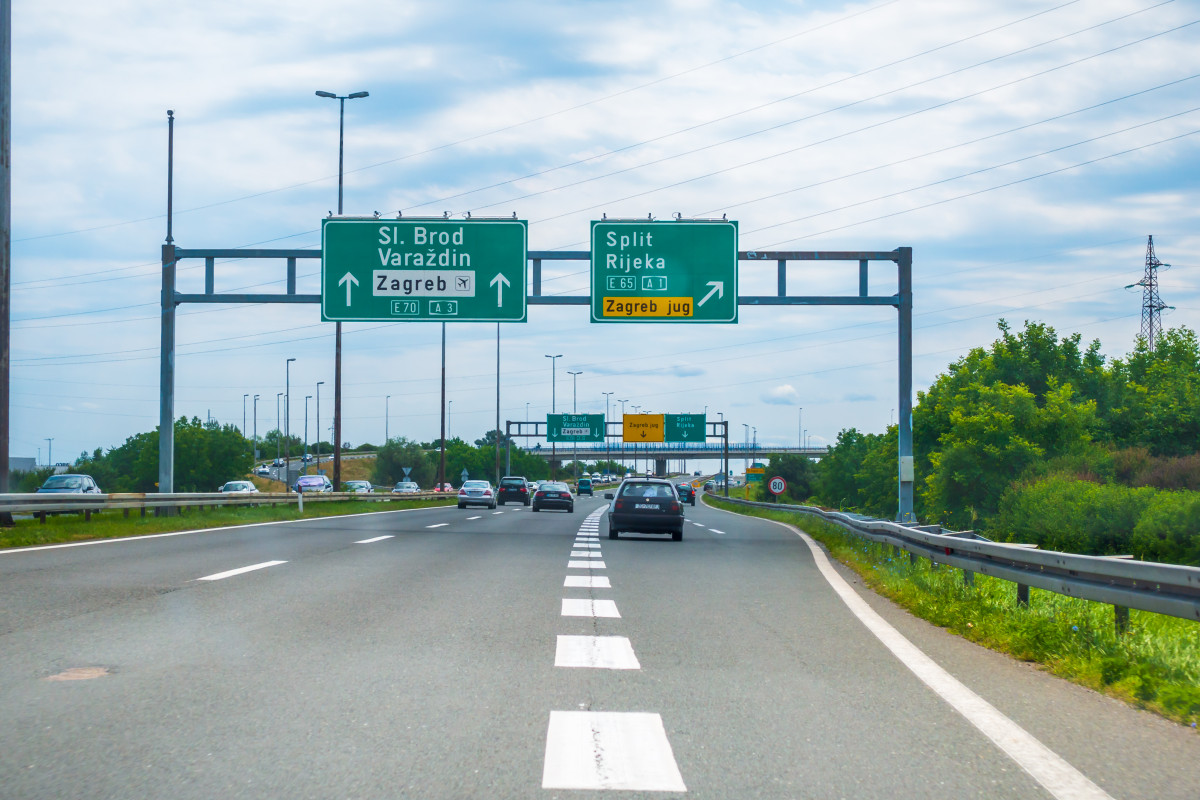 ---
What to Know Before You Rent a Car in Croatia?
The first thing to consider before renting a car in Croatia is where exactly you'll be traveling to and from. It may not be worth renting a car in busier areas like Zagreb, Split, or Dubrovnik because these can get quite congested and expensive.
Additionally, because of all the sites and the layouts of the area, it may be more pleasant to explore on foot anyway!
The most logical time and place to rent a car are if you're heading to areas out in the country or if you'll be moving around from different coastal towns and landmarks. Then, you will definitely want the freedom of your own four wheels, as many interesting spots aren't reachable by public transportation.
The best car to rent will depend on the number of people traveling and your budget. You can see what's available for your travel dates on Discover Cars.
The roads in Croatia are generally in very good condition but you may want to make sure that your car has A/C since it can very hot during summer and it's also good to remember that most cars to rent in Croatia are manual.
Expect a higher charge for renting an automatic car, and remember that unless you're renting at big airports automatic cars might not be available anyway – even if you booked it.
Finally, you may want to get a car that's on the smaller side, simply because most of the roads, especially in towns and villages can be quite small and narrow.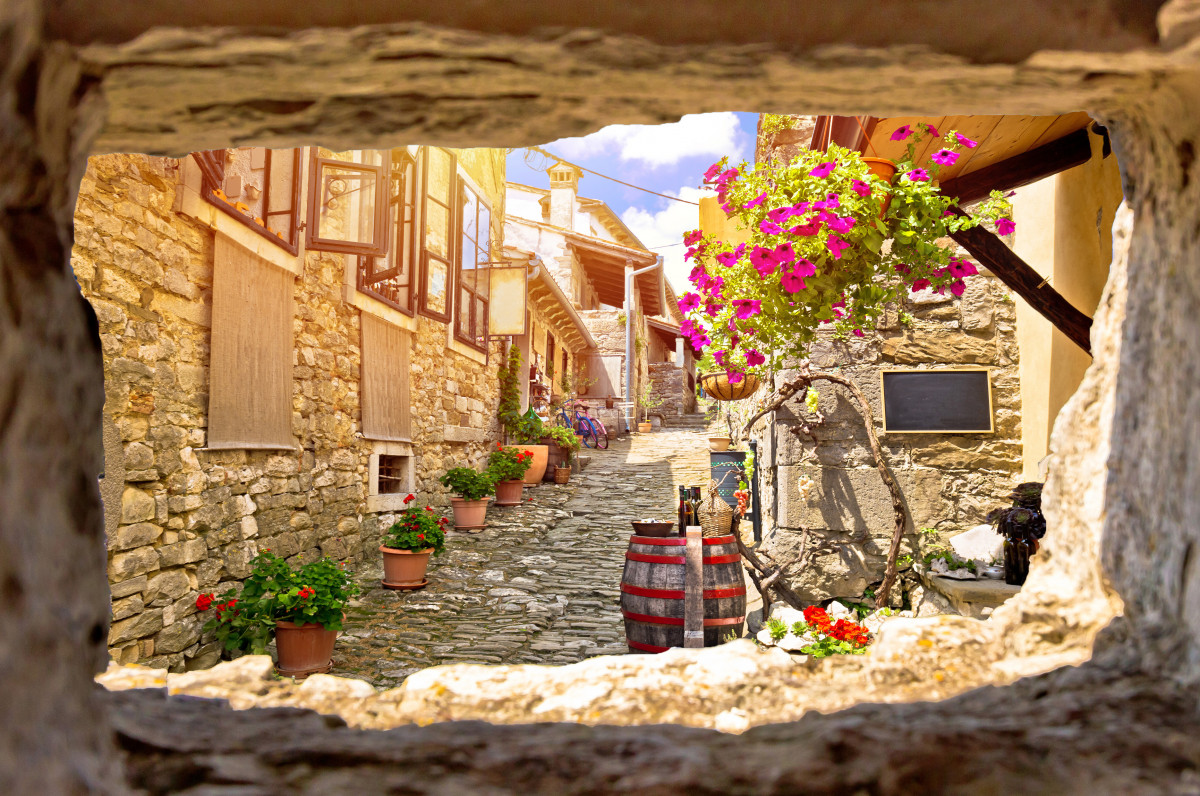 ---
Advice on Driving in Croatia: Rules & Laws
In order to rent a car in Croatia, all you need is a valid license from your home country. You will only need an international license if the original is not in Latin letters, for example, if it's written in Chinese.
An international license is not difficult or expensive to obtain, so it might be easier to get it – especially if you're planning on driving to other countries like Italy where it's required by law.
The minimum age for renting a car in Croatia is 22 years old. If you're younger than 22 (but over 18) you will have to pay a surcharge of about 25 € per rental in order to drive.
You will need to have a credit card in order to rent a car in Croatia, which most rental companies will charge with a deposit. While your credit card may come with full rental insurance, it's worth checking with them first before purchasing any extra insurance.
If you do need extra insurance, then the company will usually have a basic package included in the price. You don't need to spend too much on extra insurance though and be sure not to let the companies force you into buying the insurance you don't need.
Right on red is a big NO-NO, similar to basically anywhere else in Europe. Don't do it unless you want to get into an accident or get a fined. Also, don't forget they drive on the right side of the road here, like anywhere else in Europe apart from the UK and Malta.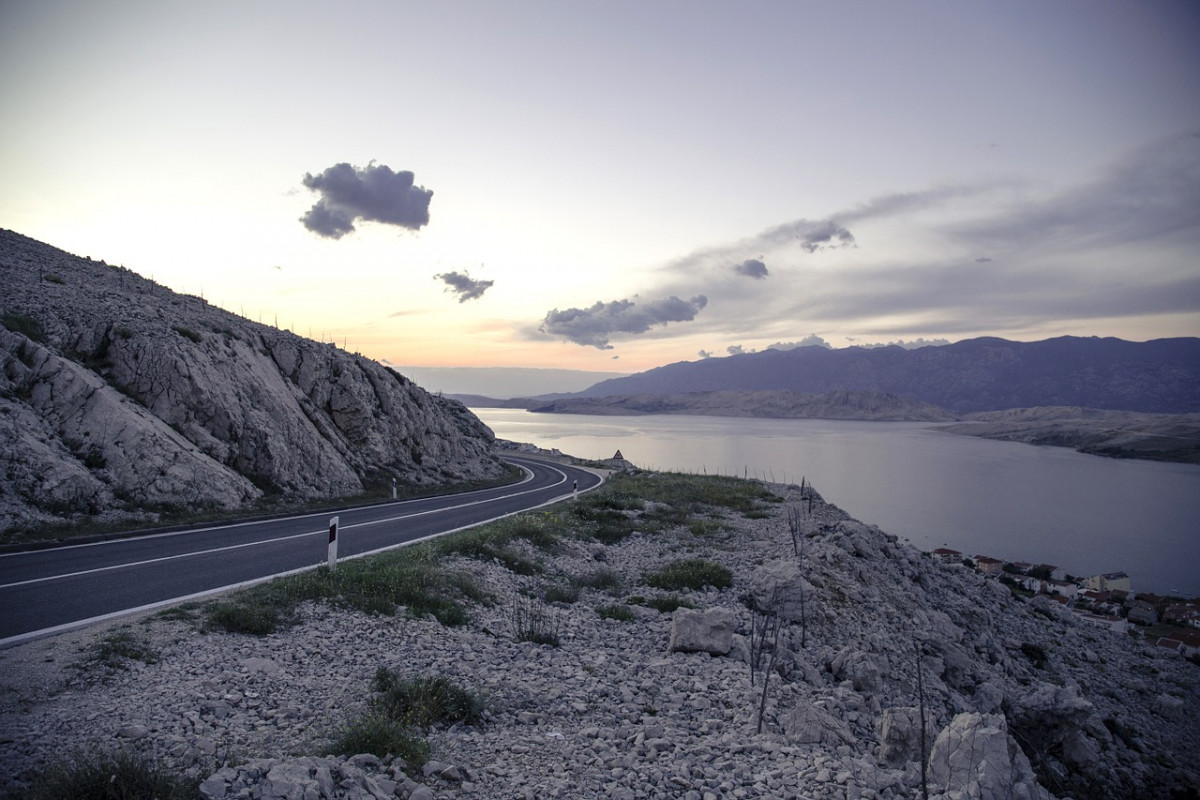 ---
How to Avoid the Fee for One Way Car Rental in Croatia?
The fee for a one-way car rental is essentially an extra cost for dropping your car off at a different location than the one from which you picked it up, but it's usually not much (anything between 20 to 150 EUR). In order to avoid this, you'll want to plan your trip so that you can circle back to where to start you can drop the car off.
Many people start their trip in Zagreb, and this is where I started the last time I rented a car. We drove around Slovenia and Istra region, then drove south all the way to Split stopping by national parks on the way.
You can search for the cheapest options for you on Discover Cars website. They provide a wide range of vehicles and different companies. You can compare various providers on their website and pick the best car for you.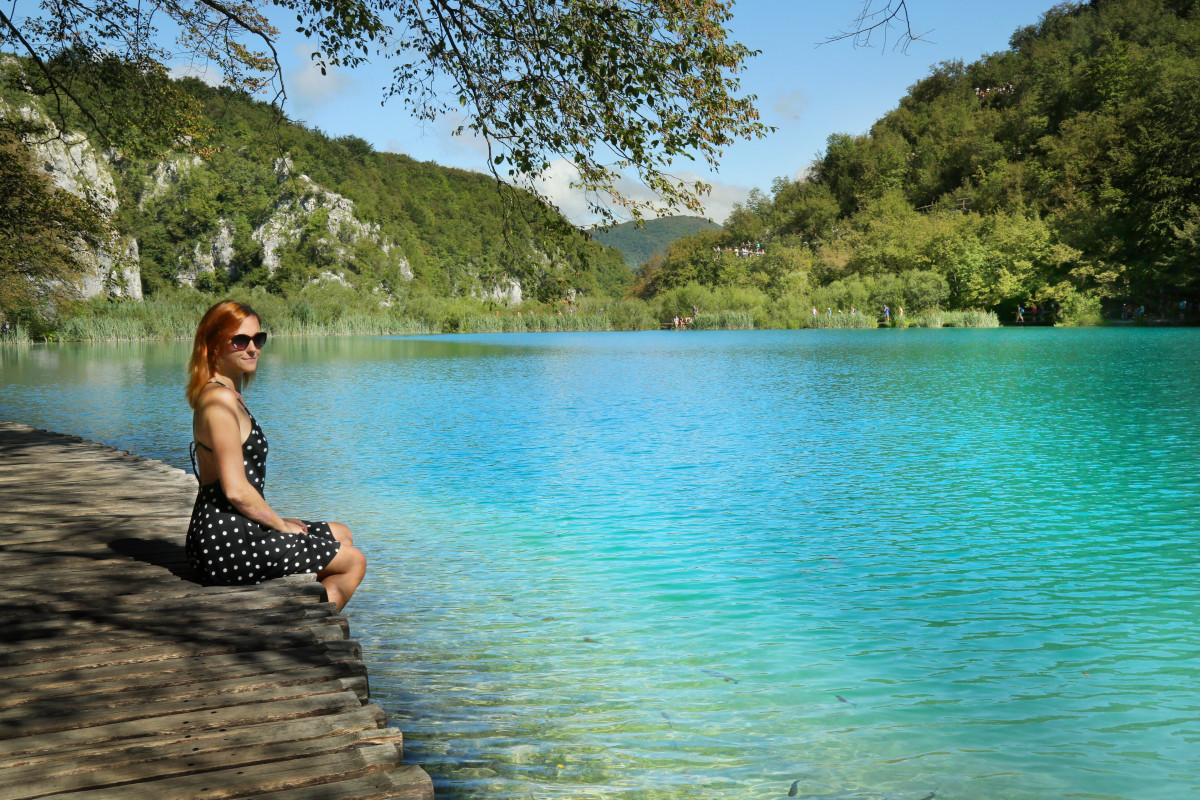 ---
How Much Does it Cost to Rent a Car in Croatia?
Prices for car rentals tend to be very high during the peak summer months, as much as €65 per day for an economy-sized car.
You may want to book your car well in advance of your trip, so that you can simply pick it up when you arrive. It's definitely worth having a look earlier rather than later because a cheap car during the low season could cost you around 25€.
Prices will also depend on the extras that your car comes with, such as GPS, extra drivers, baby car seats etc.
Toll roads are another expense that you will have to consider although these aren't too bad. To check the latest prices of Croatian tolls view this website.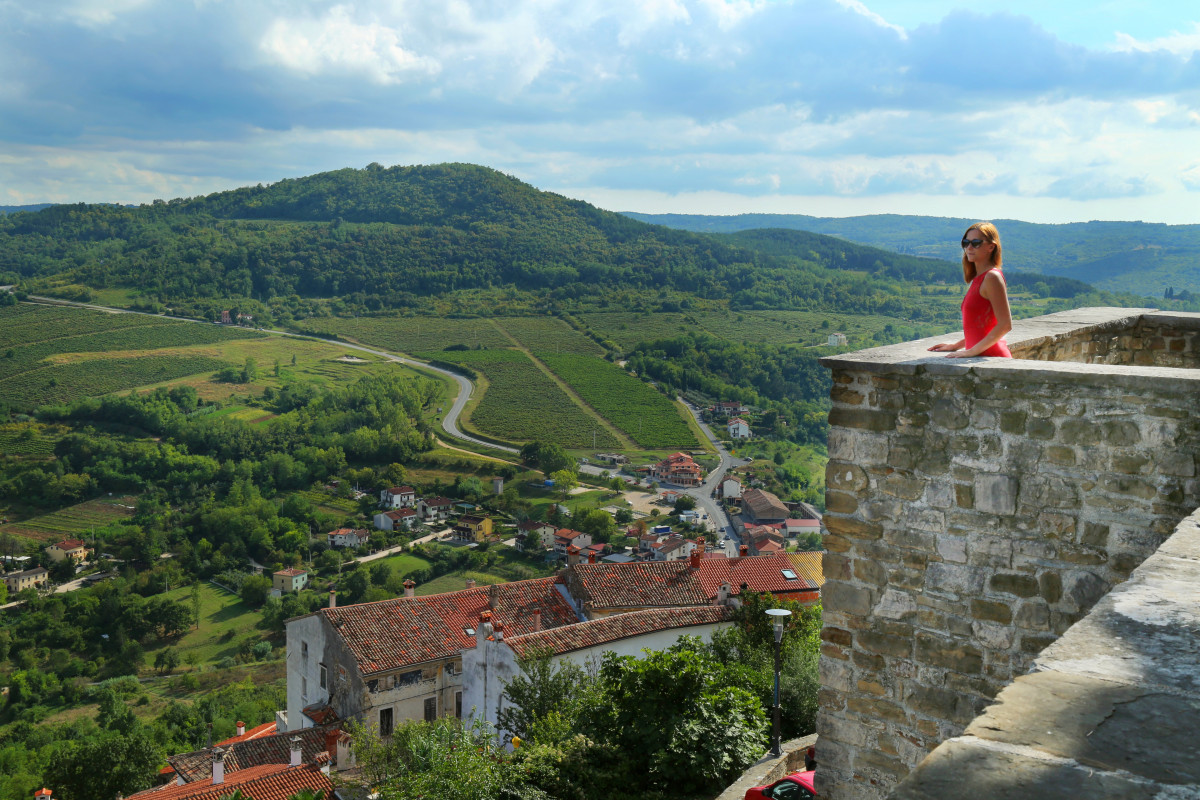 ---
Border Crossing from Croatia with a Rental Car
There is an agreement in place between Croatia and some of the neighboring countries that allow rental cars to be taken across the border, which is great because it allows you to make the most of your trip.
In order to be able to do this you need to obtain green card insurance from the car hire, usually for about 10 USD a day, which essentially is a cross-border fee and reassures the country that you have the minimum insurance required. Rules for different countries vary.
Driving from Croatia to Montenegro
No additional cross-border insurance is needed. You will need your green card.
Driving from Croatia to Bosnia
There is a false belief that it costs extra to take a rental car to Bosnia. It used to be that way in the past, but not anymore. No additional cross-border insurance for Bosnia is needed. Don't believe me? Check the better source here.
Driving from Croatia to Albania
Use Sixt, Avis, or Enterprise. They both allow border crossing for Albania. Various other agencies don't allow it. Be sure to tell them what borders you plan to cross because they have to indicate it's ok to cross in your paperwork.
Various travelers recommend renting a car from Albania and driving into Croatia and neighboring countries because it's easier – so if you plan Albania it might be a safe and less problematic option.
Driving from Croatia to Slovenia
You do need your green card here. In my case, no one ever checked it but it's better to be safe than sorry.
Driving from Croatia to Italy
The only thing you cannot do is to take a rental car on a ferry to Italy. If you plan to rent a car in Italy and drop it off in Croatia, you have a problem as almost no one allows it (it's the same with Germany and Poland actually).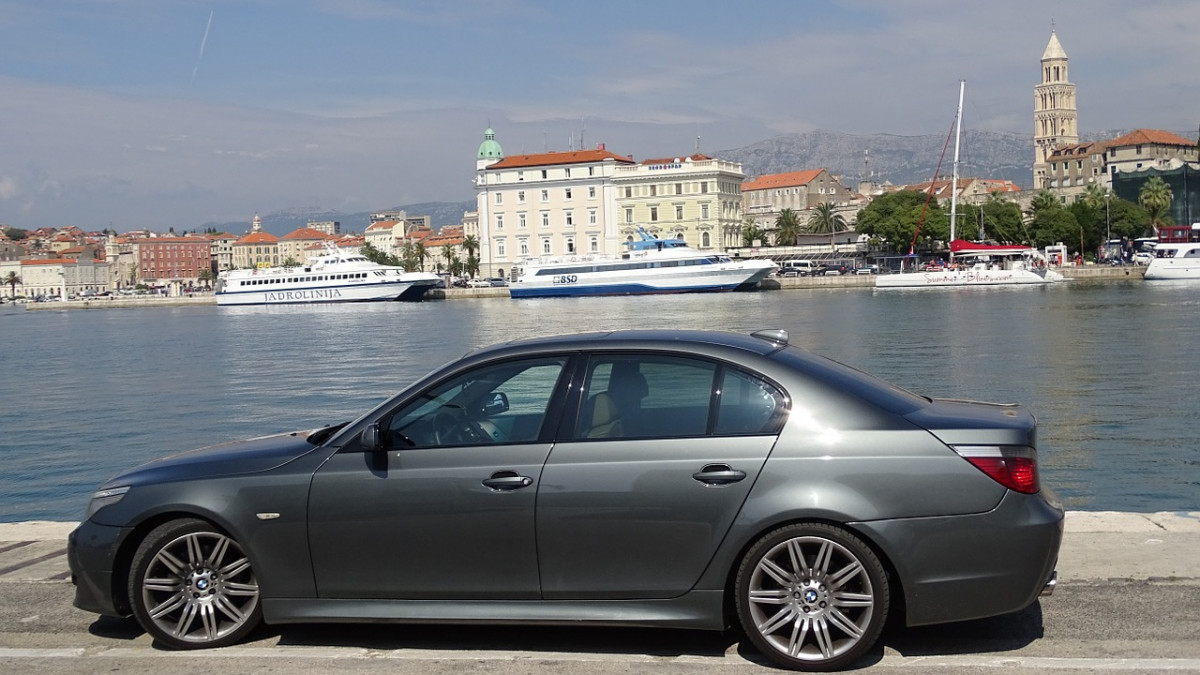 ---
DON'T FORGET ABOUT TRAVEL INSURANCE
Car insurance is one thing, but you also need travel insurance. Don't forget to arrange health insurance on top of your car insurance before heading to Europe. Car insurance won't pay for medical expenses. The easiest and the most reliable travel insurance is Safety Wing.
Any questions about Croatia car rental? Don't be afraid to ask me!