Croatia is one of the most underrated gems of Europe. From amazing pebbled beaches to stunning nature in national parks to scenic coastal towns with rich history, Croatia makes for a perfect vacation spot. There are many places to visit in Croatia, so you won't be bored!
Whether you're wanting a beach getaway, a place to explore rich history or see architecture, or you want to be immersed in nature, this country along the Adriatic Sea is a great place to go.
All of these places can be visited on a Croatia road trip and islands can be reached by ferries. I highly recommend going to more places in Croatia than just Dubrovnik!
Dubrovnik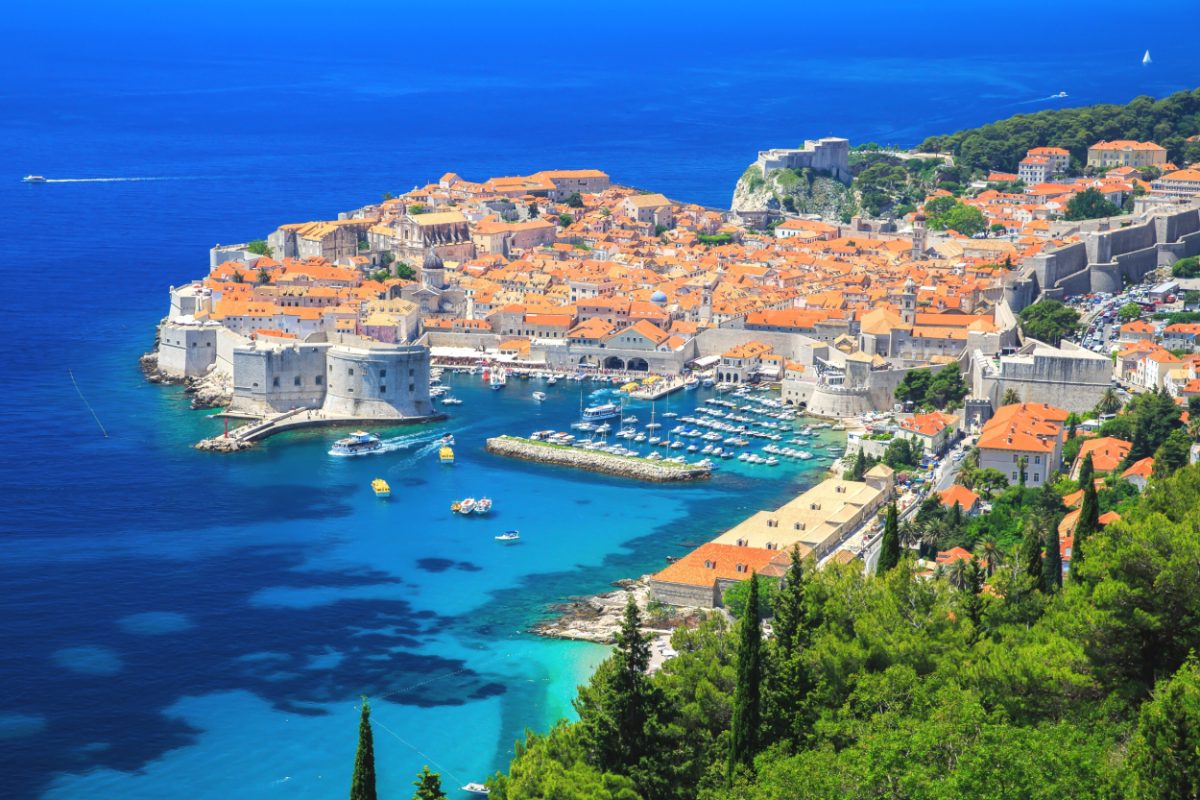 The ancient city of Dubrovnik on the coast of the Adriatic Sea has stolen the hearts of visitors for years. The rich history of this city has been preserved as a UNESCO World Heritage Site and for good reason. As you walk the medieval walls surrounding the historic Old Town, you'll find yourself enchanted by the red tile roofs against the bright blue of the Adriatic Sea.
Wanting to explore? Walk around the city walls, wander through Old Town, or ride the cable car up Mount Srd.
Need a day of relaxation? Head to Uvala Lapad Beach and spend a day soaking up the sun! Whatever you're in the mood for, Dubrovnik is the best of Croatia in one town.
Fun fact: Dubrovnik was used to film many scenes in the popular TV series Game of Thrones. For fans of the show, don't miss seeing at least a few of the 16+ locations they used to film the show!
Plitvice Lakes National Park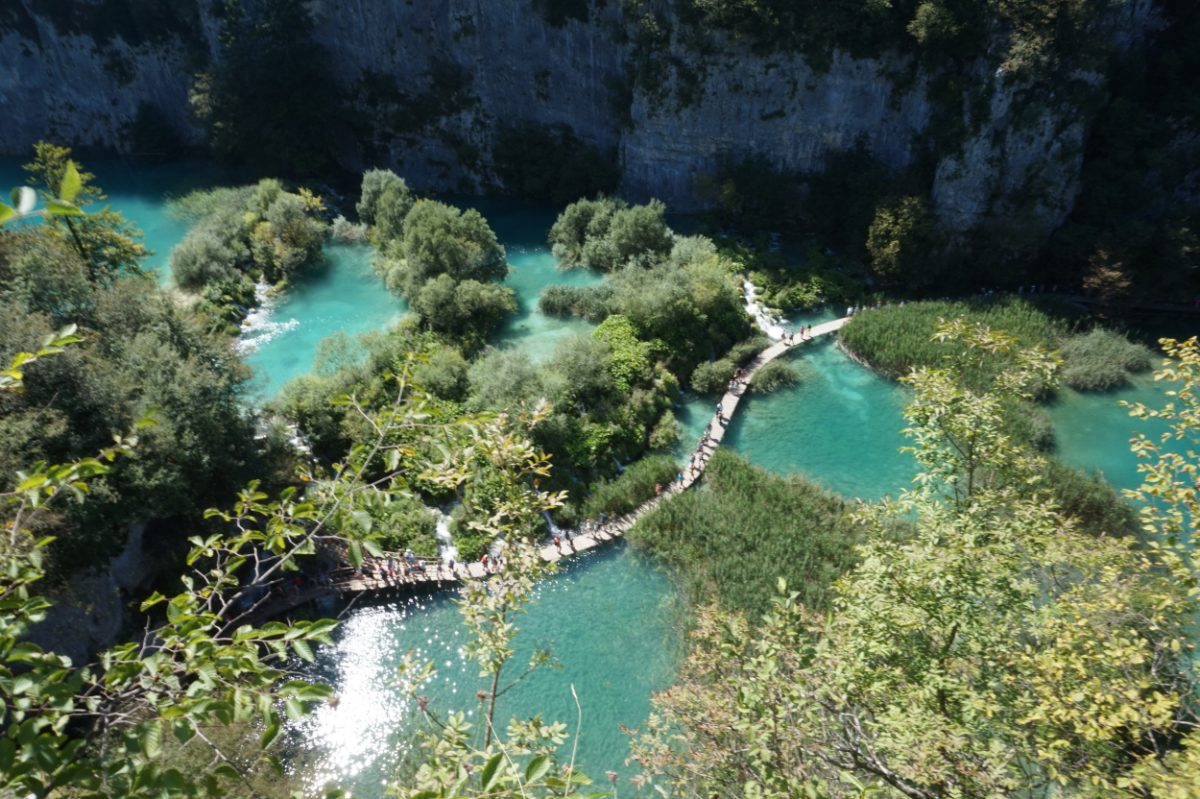 If you want to be truly blown away by nature, Plitvice Lakes National Park is a must-see in Croatia. Made up of 16 natural lakes connected by waterfalls, this UNESCO World Heritage Site is the oldest and largest national park in Croatia.
Follow the winding paths throughout the park to take in scenic views and be wowed by the turquoise water and amazing fauna. You can thank the limestone and flow of water over time in the park for creating the beautiful waterfalls, lakes and caves you'll see here.
Entrance fees range from $10-45 depending on the month you are visiting and all tickets include all shuttle buses and ferry rides within the park.
Visiting Croatia in the winter? Don't worry, you can still bundle up and head to Plitvice Lakes! Though some areas of the park will be closed, it's still well worth the trip and you'll save some money on your entrance fee!
---
Hvar Island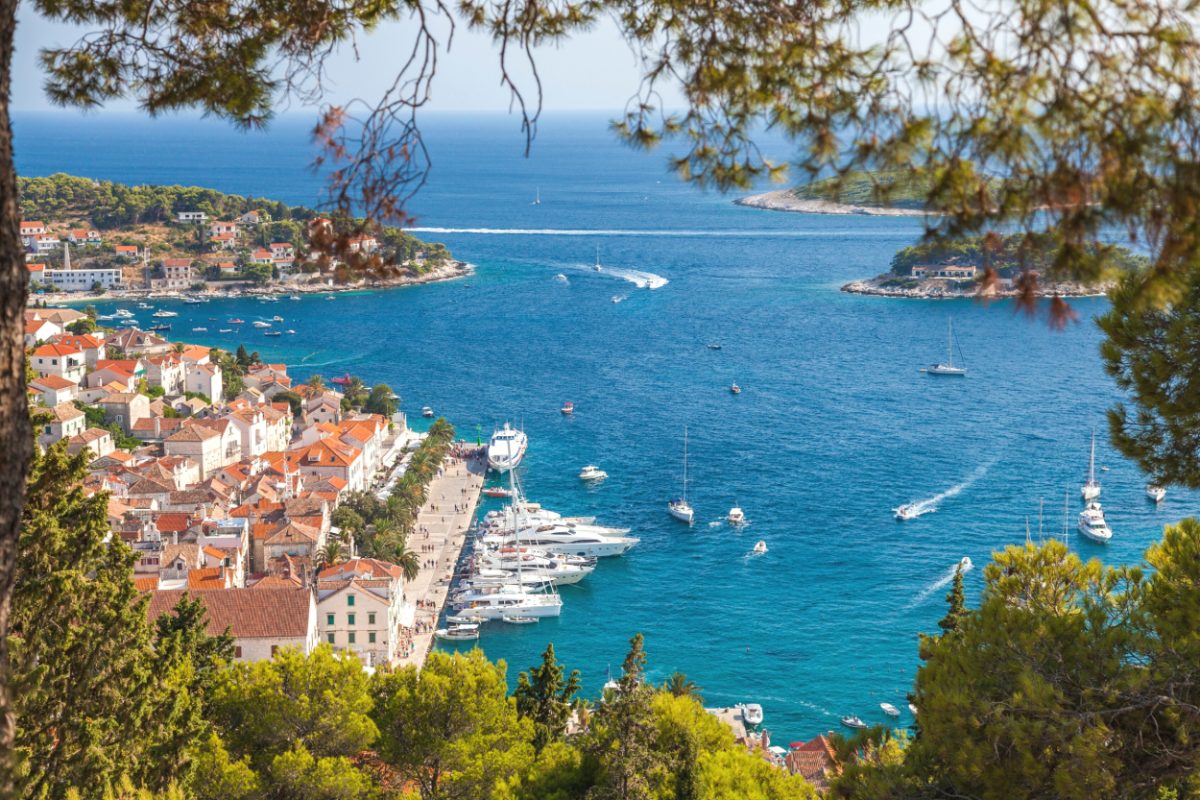 The islands of Croatia are exceptionally beautiful and Hvar is one of the most popular to visit. The island's capital, Hvar Town, is most known for its party scene in the summertime, but the island is way more than that.
The quaint town of Stari Grad will charm you with its white stone streets and relaxed vibe. Visit the beautiful lavender fields at Brusje for a unique experience, or be amazed at the rich history and architecture around the island.
If you're looking for a beach, Hvar is boasting with secluded bays and beautiful stretches of pebbled beaches. Head to Malo Zarace beach or Dubovica beach for an amazing day of natural beauty. Hvar is also a great place to take a boat trip around the islands of Croatia and see Blue Cove!
Istria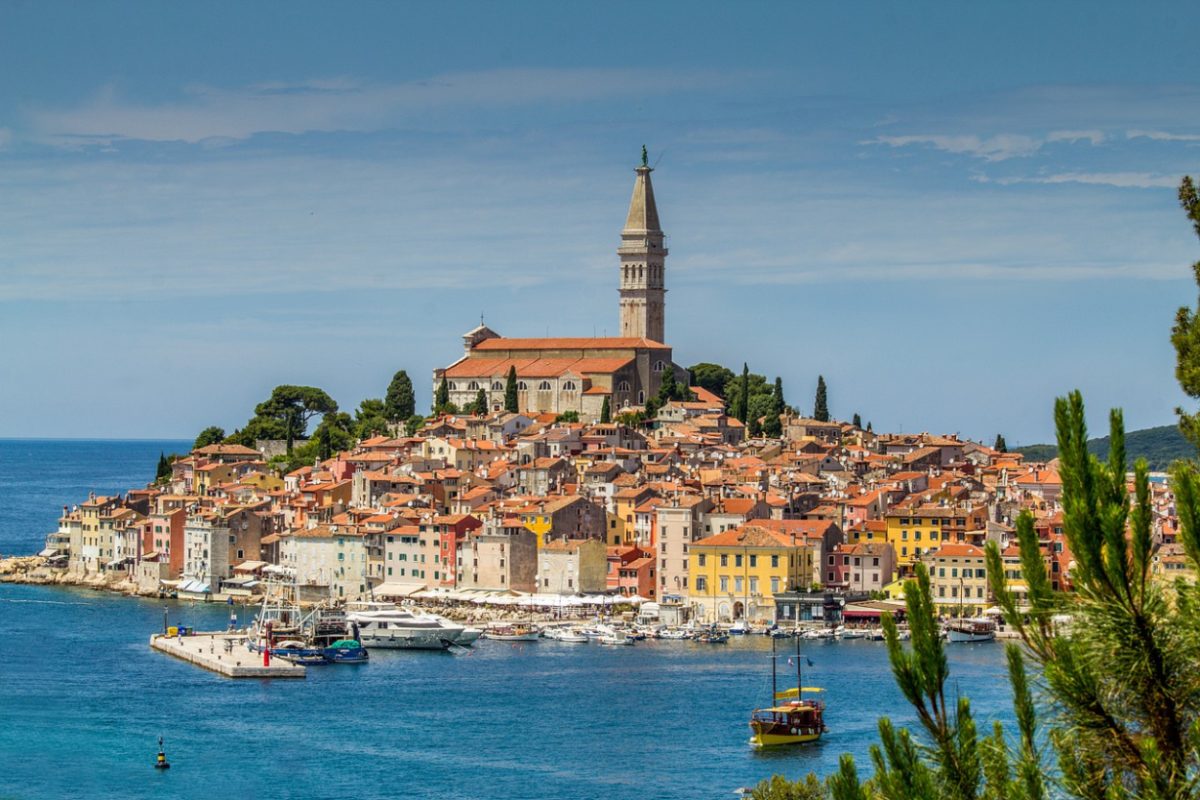 Istria shouldn't be skipped. The perfect blend of cute towns and gorgeous meadows, without even having to drive more than 20 minutes. My two favorite towns are Rovijn and Pula.
This quaint seafront city of Pula is most famous for the Roman architecture scattered around the city with a history of over 2000 years old. You'll be wowed by Pula Arena – a Roman arena similar to the Colosseum in Rome.
The arena along with many other ancient Roman architectural feats scattered around the coastal town are what makes it feel like you're taking a step back in time as you walk the streets.
The architecture alone isn't the only reason to add Pula to your Croatia bucket list. Pula also makes a great base for exploring the hidden coves and beaches along the coast in the northern Istrian peninsula.
Another bonus of visiting Pula? Not nearly as many visitors as in the more popular cities in Croatia like Dubrovnik or Split. This makes a perfect place for a more relaxed vacation along the coast of the Adriatic Sea!
Zagreb
The capital city of Croatia is filled with loads of quirky museums, great coffee shops, scenic city views and amazing architecture. It's a relatively small city and is great to wander around on foot.
It's affordable, not usually too crowded, and usually has a full calendar of things to do like pop-up markets and community events. Zagreb makes for a perfect base for day trips to Plitvice Lakes National Park, Osijek, Ljubljana (the beautiful capital city of Slovenia), or Lake Bled.
While in Zagreb, make sure to visit the Museum of Broken Relationships, where people from all over the world have sent in artifacts of their past relationships. You'll feel connected to humankind in a unique way as you read through stories of heartbreak, grief, and healing.
Split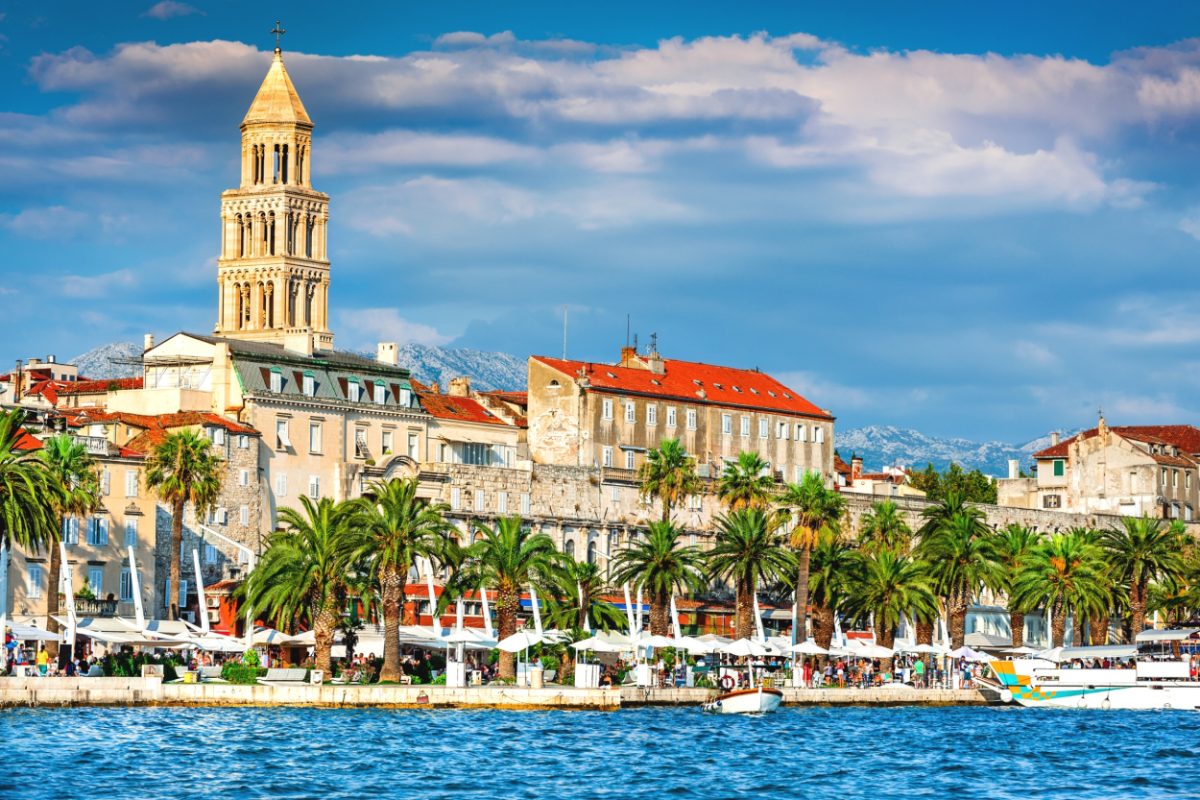 As the second largest city in Croatia with an ideal location between the mountains and the coast, Split has become a popular place to visit. It makes a great base to explore the nearby Croatian islands, but also offers plenty of things to do.
One of the main attractions is Diocletian's palace, an amazing palace built in 305 AD that takes up roughly half of the old town of Split. Because it takes up so much of the old town, a lot of the palace is free to walk through, though some parts are only accessible through a ticket and tour.
The waterfront location of this city means great views and delicious seafood. Stroll along the Riva Promenade along the harbor to take in the city or climb up to the Prva Vidilica Na Marjanu viewpoint to look at the city from above. Split also makes a great base for taking day trips to cities such as Trogir, Krka National Park or Hvar.
Mljet Island
If you're looking to get out of the city and be immersed into nature, the island of Mljet is just the place for you. This island has no large cities but is made up mostly of Mljet National Park and a dozen small villages spread throughout the island.
It's said that this is the "greenest place in Croatia" and the coastal views, high cliffs, sandy beaches and hidden coves will leave you feeling inspired and at one with nature.
To reach this island, you'll need to take a ferry. Make sure to plan ahead of time as this island is more remote and though there are plenty of ways to get here, it does take some extra planning. Mljet makes the perfect getaway for nature lovers and those who love the slower pace of life.
Vis Island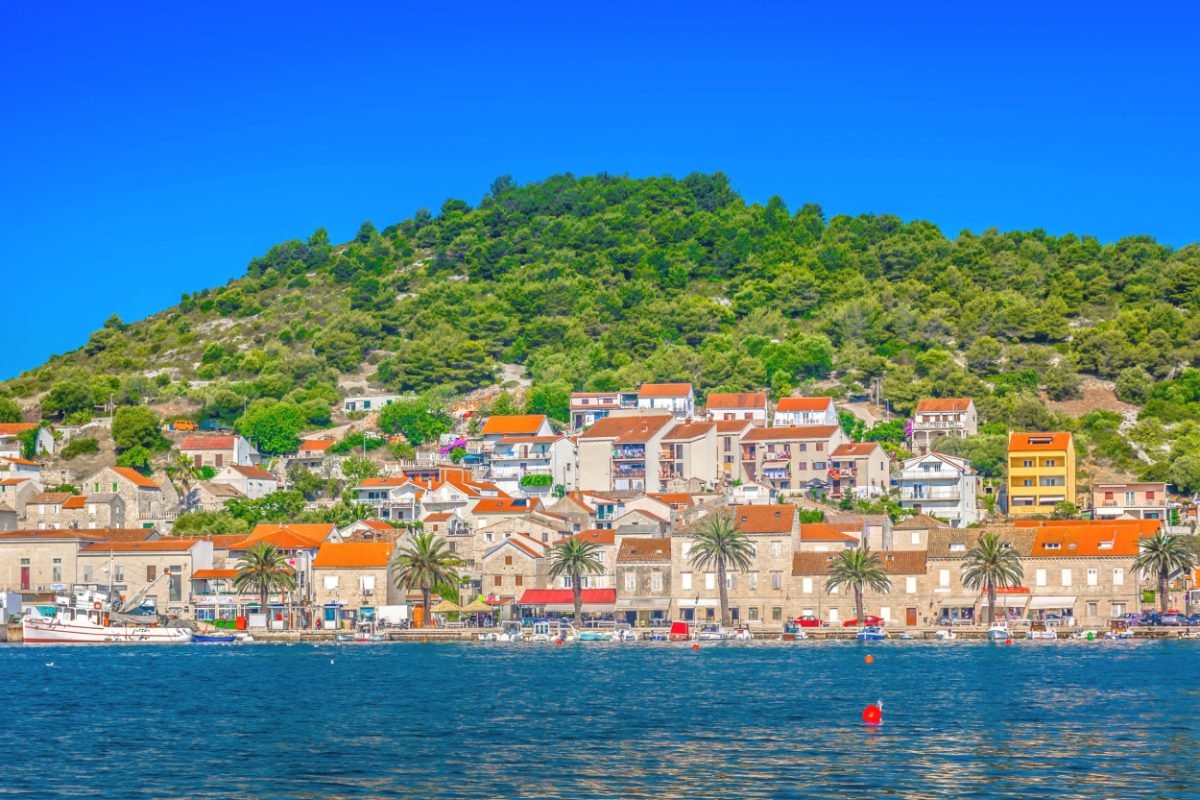 The island of Vis is the island with the most history! For forty years in the late 1900's it was inaccessible as it was being used as a military base for the Yugoslav military. Thankfully it's now open to visitors and you can enjoy this beautiful, remote island.
You can get to Vis Island today by ferry, catamaran or speedboat – from either Hvar or Split.
Wondering what to do on the island? Stroll down the cobblestone alleyways of Komiza or visit Vis Town to explore its amazing architecture and rich history.
Pick one of the many soft sand or pebbled beaches tucked away along the coast of the island and spend a day in the sun. Or for something different, take a blue cave tour and see the amazing natural beauty surrounding the island!
Fun fact: Vis Island was the filming location for many scenes in Mamma Mia 2. Make sure to visit these iconic places if you're a fan of the movie (or even if you're not, they're beautiful spots to see!)
Korcula Island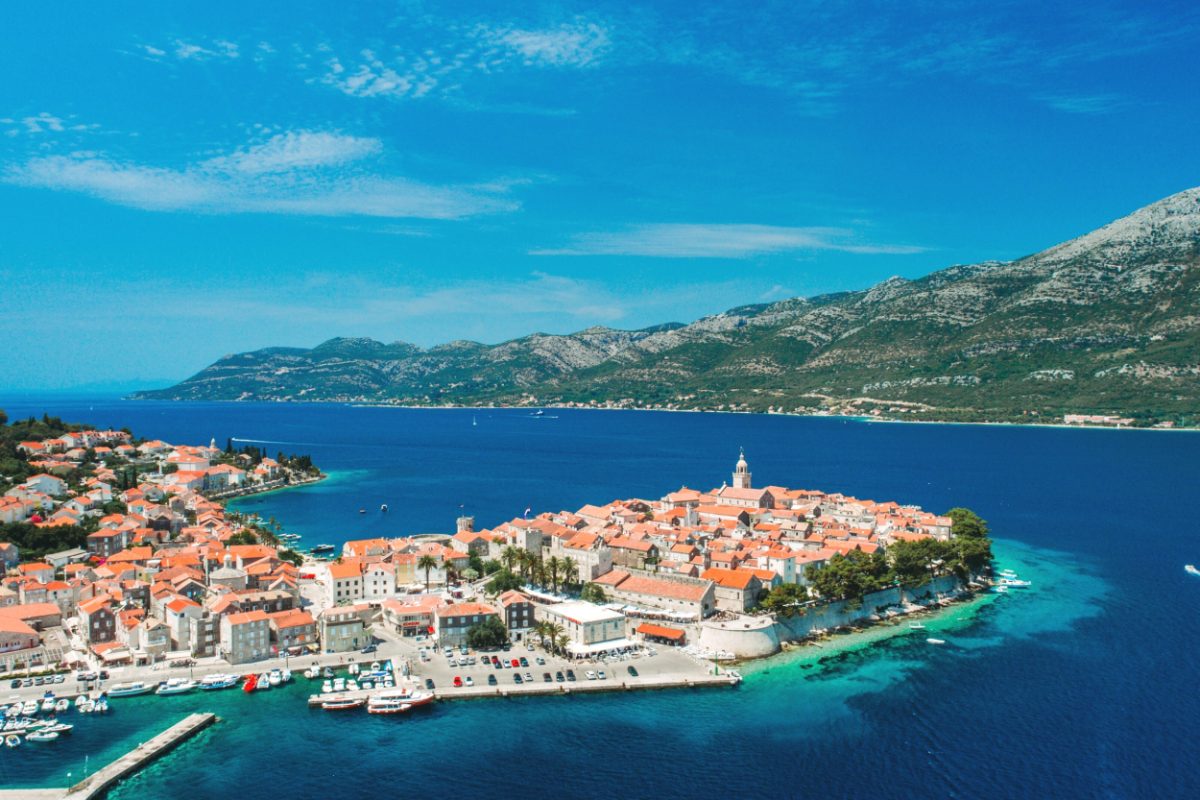 Korcula is the sixth largest island in Croatia and is one of the favorite islands among both locals and visitors. One of the main attractions is Korcula Town, nicknamed "Little Dubrovnik" because of its similar architecture and layout to the popular town.
If you're looking for a more secluded and quiet getaway, there are many towns spread around the island that makes for a great escape from city life.
Quiet beaches line the coast of Korcula island and make for a beautiful secluded spot on a sunny day. For a day of exploration, walk around the old town and marvel at one of the best-preserved medieval towns in the Adriatic or book a day trip on a boat to cruise around to other islands. Whatever you choose to do in Korcula, you'll be happy you chose this paradise as your getaway!
Krka National Park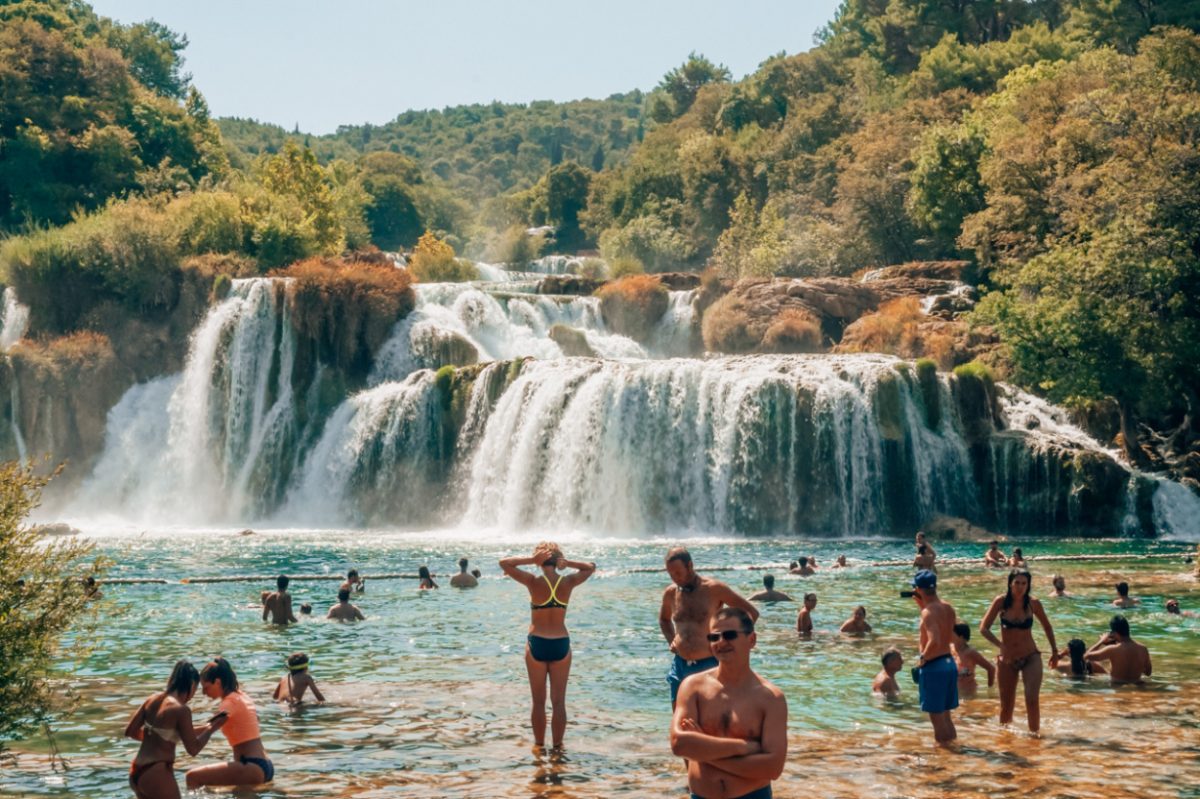 We round out our list of places to see in Croatia with another national park: Krka National Park. Like Plitvice Lakes, this park will leave you wide-eyed with its natural beauty.
The park is set along the Krka River and the main attraction is the huge waterfalls. The amazing green and blue of the flora, fauna and water surrounding you will be sure to leave you in awe.
To make the most of your time in the park, opt for a boat trip that will take you to the main sights as well as the rare gems within the park. You won't be disappointed to spend a day cruising surrounded by the beauty of the Krka river.
Like Plitvice Lakes, the price of admission depends on the time of year you're visiting and ranges from about 7 to 40 dollars.