Croatia is an amazing place to visit, but very spread out along 1777.3 kilometers (1104.4 mi) of coastline alone.
Most Croatia itineraries don't include Istria at all. I feel like Istria is actually the best part of Croatia so it should be included on your itinerary.
This popular road trip in Croatia includes cities, must-see medieval villages, and UNESCO-listed landmarks, and doesn't require changing your base every night – unless you want to. It does require renting a car.
I put together an itinerary for the part of this trip – combined with Slovenia – so I'm starting this itinerary from day 6.
On this Croatia road trip, you'll have bases: Dubrovnik (3 nights), Split (3 nights), Rijeka (1 night), an option in Istria (2 nights), and one in Zagreb (1 night)
Day 1-2: Dubrovnik
optional add-on if you have more time: Day Trip to Montenegro
Day 3-5: Split
Day 4: Hvar
optional add-on if you have more time: Day Trip to Mostar in Bosnia
Day 5: Plitvice Lakes
Day 6: Zagreb (if you're finishing your itinerary here) – OR – Rijeka
Day 7: Pula
Day 8: Rovijn & Motovun
Day 9-10: Zagreb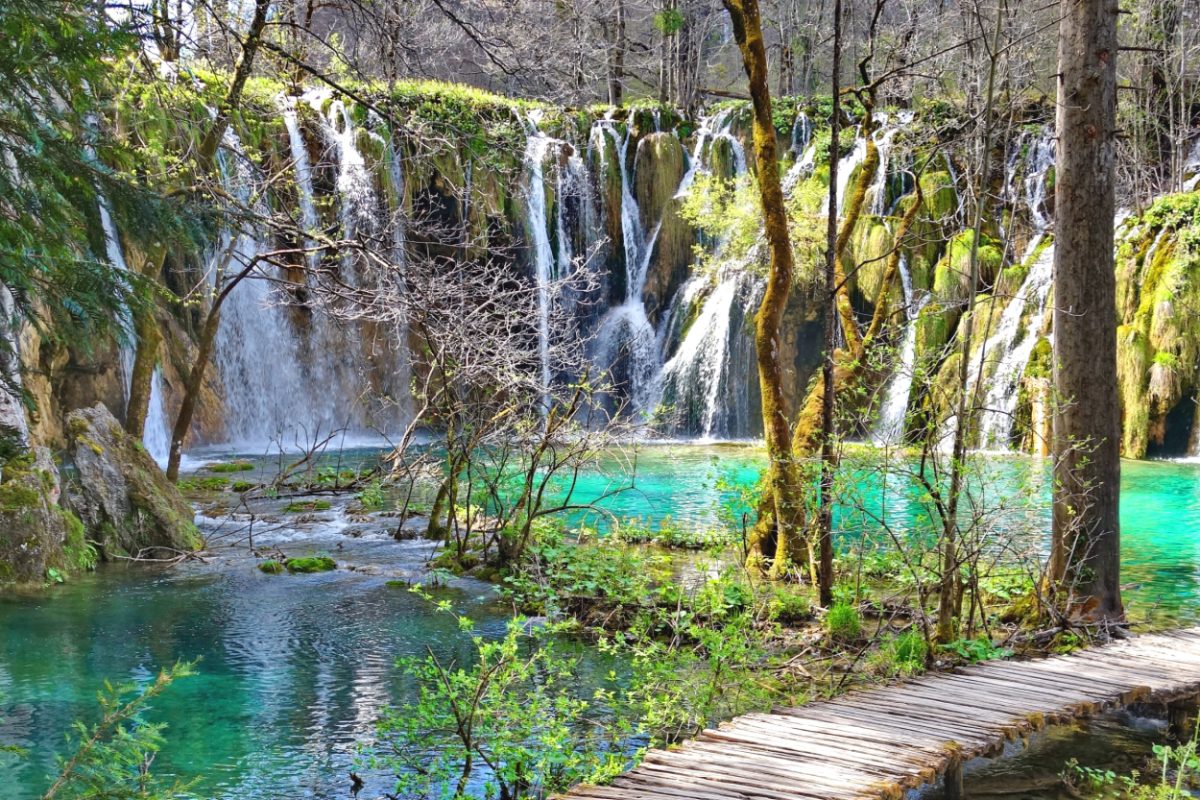 Day 6
If you're finishing the other Croatia itinerary here then you will most likely want to fly out of Zagreb. Unless the flight is late at night you might need to spend a night in Zagreb, because Plitvice Lakes National Park takes a whole day to explore – or at least half a day minimum.
If you're continuing your trip to Istria, then instead of driving to Zagreb from Plitvice you will drive to Rijeka. Rijeka isn't the most charming place, but it's a good spot to break out the driving distance and take a rest for the night.
You'll find some nightlife and restaurants in Rijeka, along with many hotels so don't worry.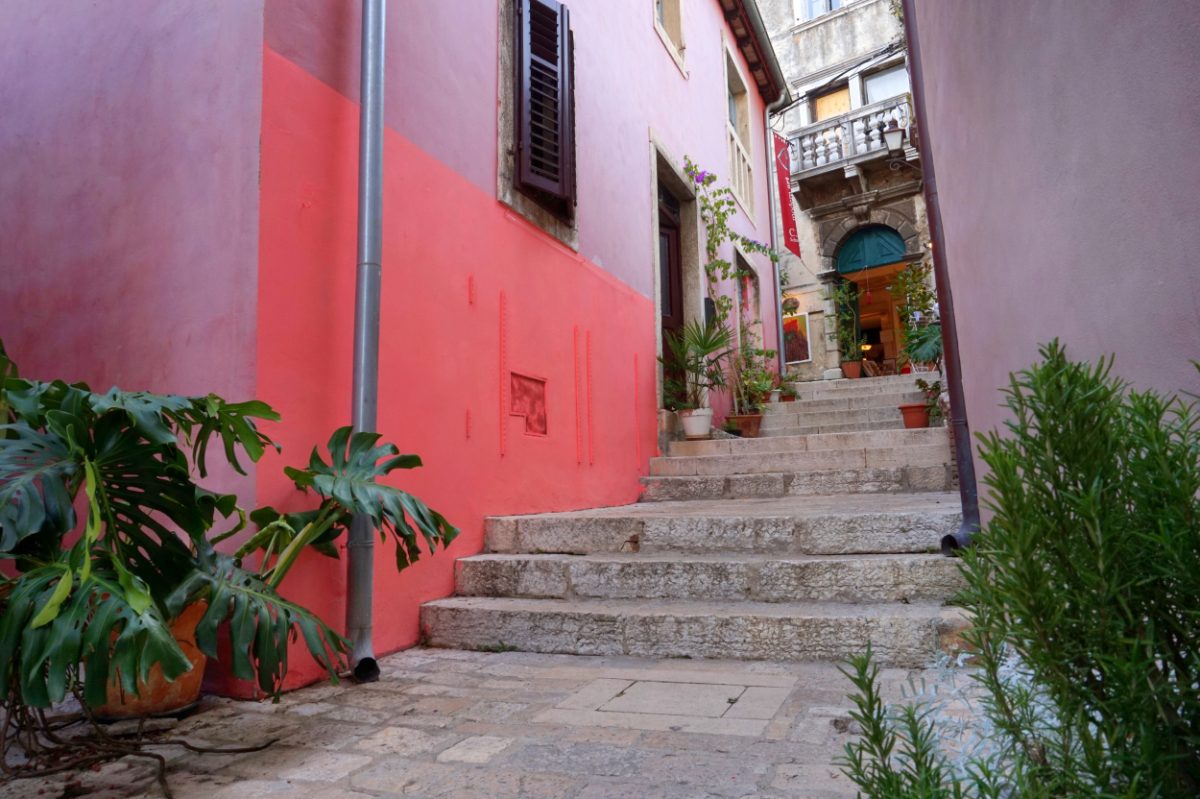 Where to Stay in Rijeka
Hotel Continental: Considered the symbol of the city of Rijeka, this hotel was built in 1888. With a protected monument status, it overlooks the river and is just minutes from the center, with 5 parks within walking distance and Trsat Castle just 850 m away.
Hotel Neboder: Close to the center of Rijeka, Hotel Neboder is within walking distance of most parks and the Castle, while Sablicevo Beach is just 1.4 km away. Hypoallergenic rooms with anti-allergy mattresses are available at this modern hotel.
Hotel Jadran: This beachfront hotel offers amazing views of the Kvarner Bay, and good beaches within walking distance. Pick the sea view rooms that feature large glass doors opening out to balconies overlooking the Adriatic Sea.
Day 7
Wake up early, check out, and head to explore Istria. Depending on where you decide to stay you have various options: you can opt to stay in a bigger town like Pula or Rovinj, but you might also opt for something slightly more remote and yet within close proximity to towns – like for example this Heritage Hotel Chersin.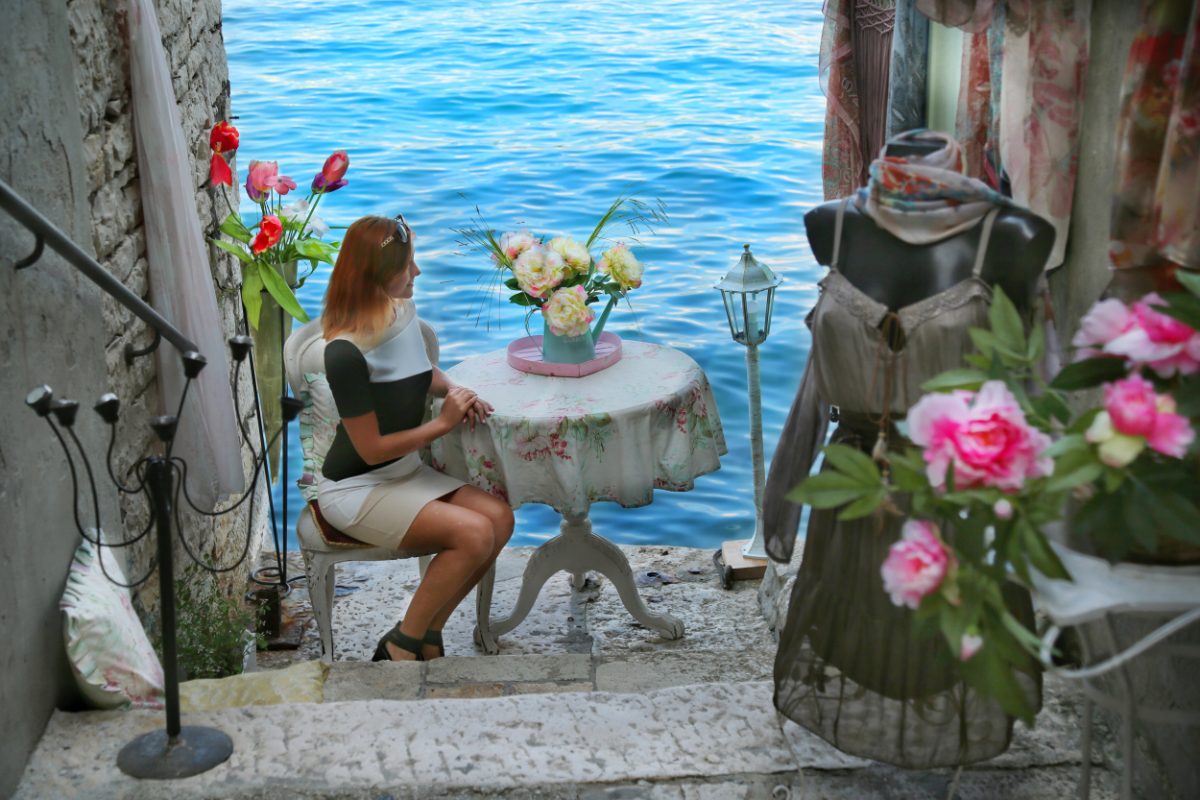 The city of Pula is rich in history and culture and has plenty of interesting sights to see, as it's very well preserved.
The Roman Amphitheatre is one of the most popular attractions in Pula and is one of the best-preserved Roman amphitheaters in the world. It was built in the 1st century AD and is still used today for various cultural events and performances – one of very few, the other one is Arena di Verona.
Pula Fortress is another interesting spot built on a hill overlooking the city. Then there's The Gate of Hercules built in the 1st century BC, along with a Cathedral of the Assumption of the Blessed Virgin Mary from the 6th century. You won't be bored on a tour of Pula!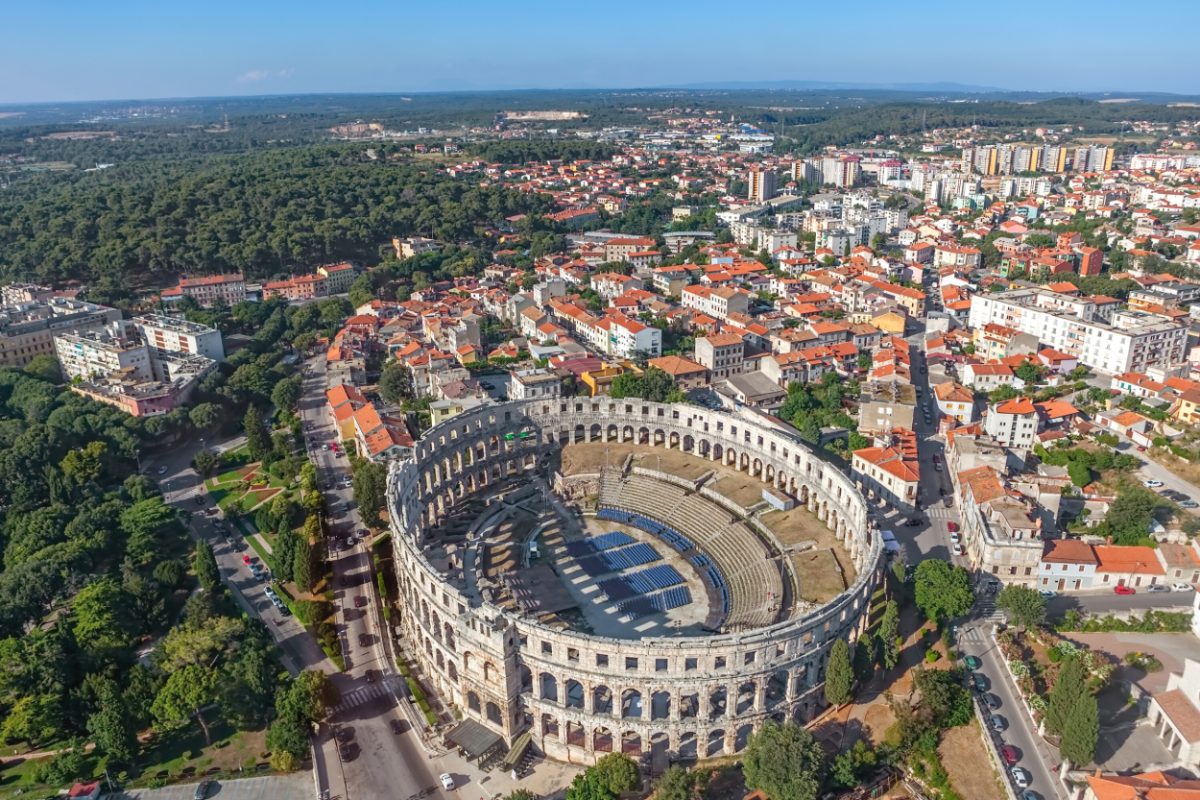 Where to stay in Rovinj
Grand Park Hotel Rovinj by Maistra Collection: Overlooking the city of Rovinj, this luxurious beachfront hotel is appealing to the eyes. From instant water access and pristine sea views to rooms decorated elegantly with Mediterranean felt and natural materials, this hotel has nothing lacking.
The Melegran: Located in the middle of Old Town, just a few feet from the marina in an ancient stone house that's uniquely decorated. With a quiet ambiance and amicable staff, this 4-star hotel is simply fantastic.
Where to Stay in Pula
Hotel Milan: Just one km from the center of Pula, Hotel Milan offers large spacious rooms and suites. Modern decor, beautiful design, proximity to the beach and an excellent restaurant are all plus points.
Park Plaza Histria Pula: Just steps away from Histria Beach, and a short walk to Pješčana Uvala Beach, this magnificent hotel provides panoramic views of the Adriatic Sea. Guests can enjoy access to a wellness spa covering 550 m², an indoor swimming pool with seawater, a Finnish sauna, an ice bath, a Turkish bath, and heated loungers.
Day 8
Next day you'll have a chance to explore the smaller towns of Rovinj and Motovun.
Head to Motovun first, since Rovinj will be prettier in the afternoon and evening.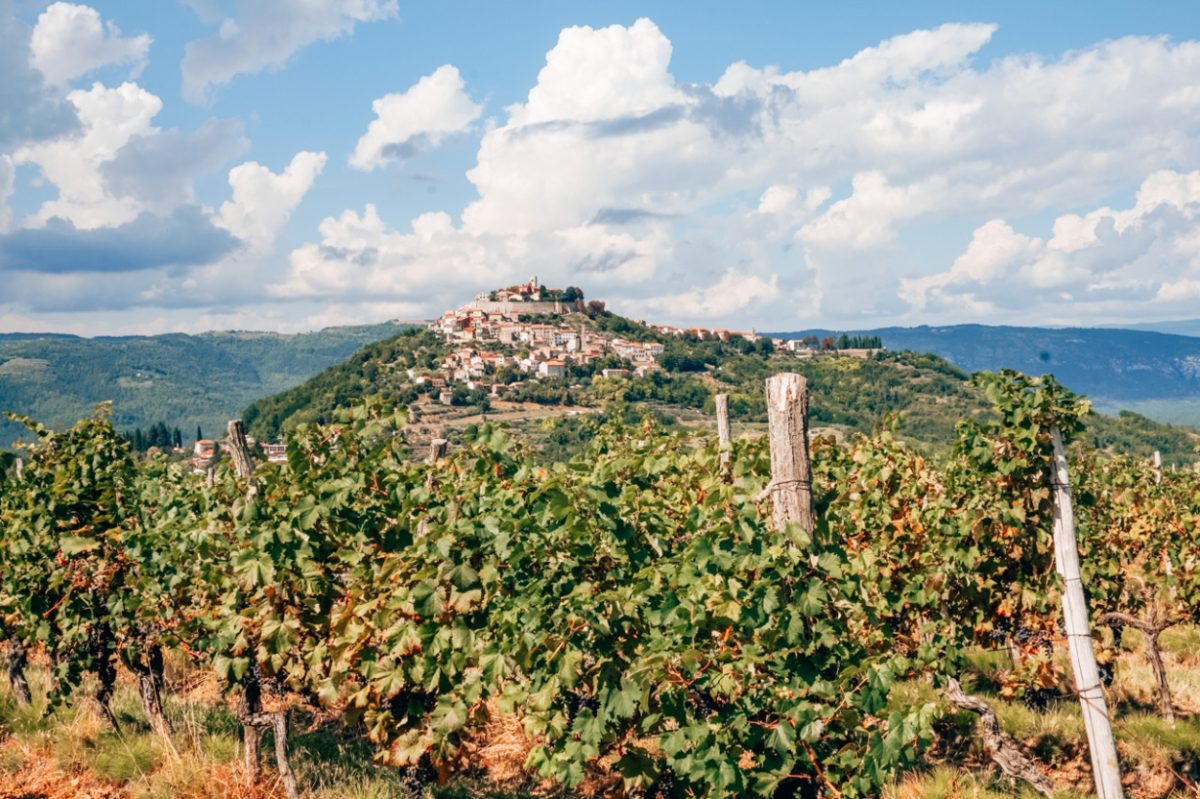 Motovun is situated on top of a hill overlooking the Mirna River valley, offering breathtaking views of the surrounding countryside. It's in the heart of Istria's truffle region, which is famous for its black and white truffles.
These prized fungi grow in the forests around Motovun and are used in many local dishes, including pasta, risotto, and meat dishes. You can even go on a truffle-hunting tour if you wish!
That said, eat lunch in Motovun. In addition to truffles, Motovun is also known for its locally produced olive oil so the food is incredible there.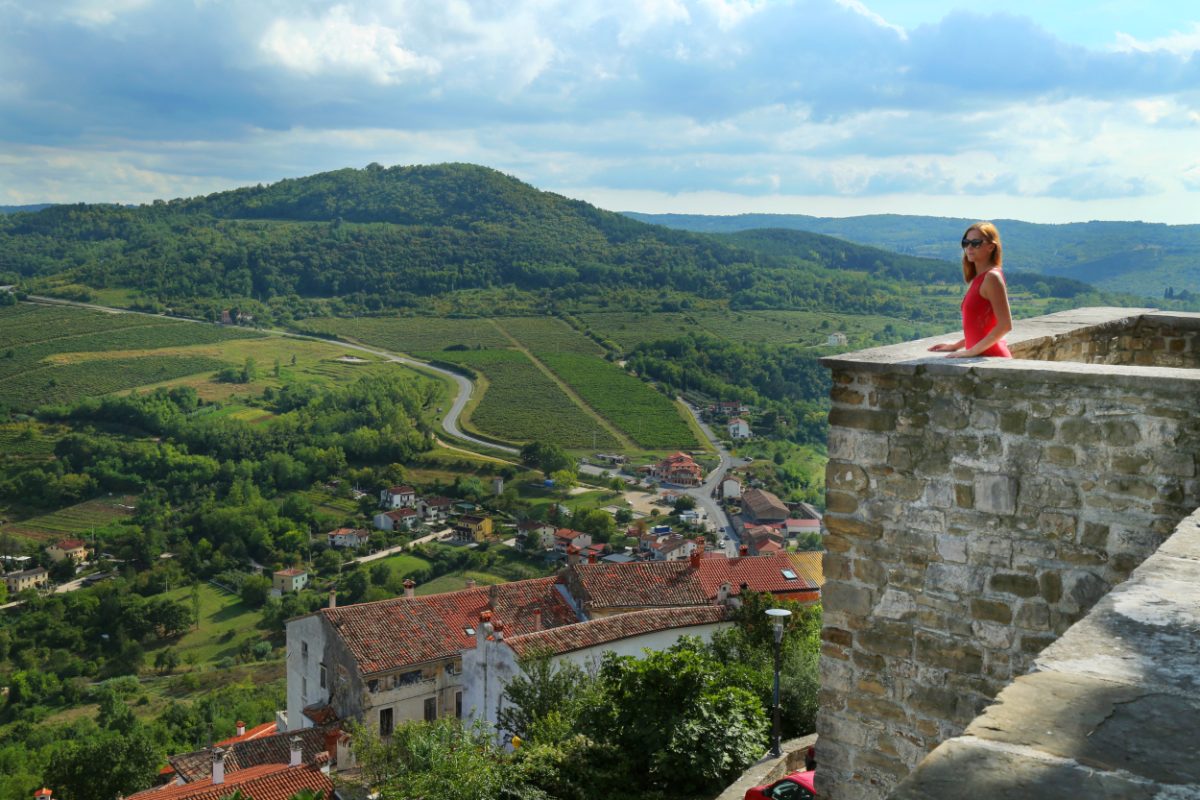 Rovinj's Old Town is a maze of narrow cobblestone streets and colorful houses that climb up a hill overlooking the sea. It's a charming area with numerous restaurants, cafes, and shops, perfect for strolling around and soaking up the atmosphere while sipping a drink next to the shore.
There are also plenty of nearby beaches where visitors can go dolphin watching, enjoy swimming, sunbathing, and water sports in the crystal-clear waters of the Adriatic Sea.
It's a great spot to try some of the Istrian cuisine, famous for its fresh seafood, truffles, and olive oil. Rovinj has many restaurants and taverns that serve traditional Istrian dishes, as well as local wines and spirits.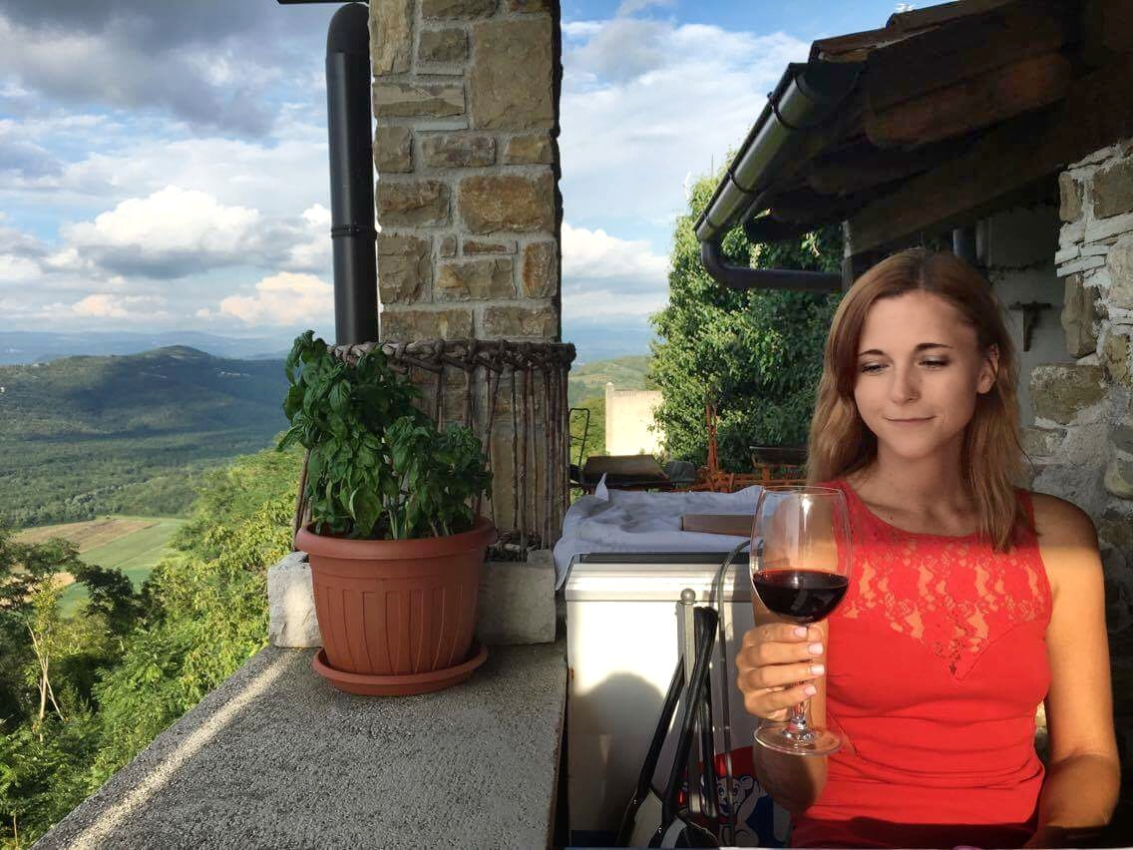 Day 9/10
Check out early and enjoy the last morning in Istria. Head to Zagreb to say goodbye to Croatia.
Overall, one day in Zagreb is not enough to see everything the city has to offer, but you can explore the historic center of Zagreb where you can visit the iconic St. Mark's Church, which is famous for its colorful tiled roof and the Lotrscak Tower, which offers stunning views of the city.
For a local vibe go and see Dolac Market, a vibrant and bustling place where locals come to buy fresh produce.
Probably the most famous attraction would be the Museum of Broken Relationships. This unique museum is dedicated to failed relationships; and features an intriguing collection of objects donated by people from all over the world. It's a fascinating and emotional experience that is worth checking out.
Finally, no visit to Zagreb would be complete without trying some traditional Croatian food and drink. Stop by a local restaurant or cafe to try some local specialties such as burek, strukli, or rakija. Or join a food tour to sample some of Zagreb's best dishes.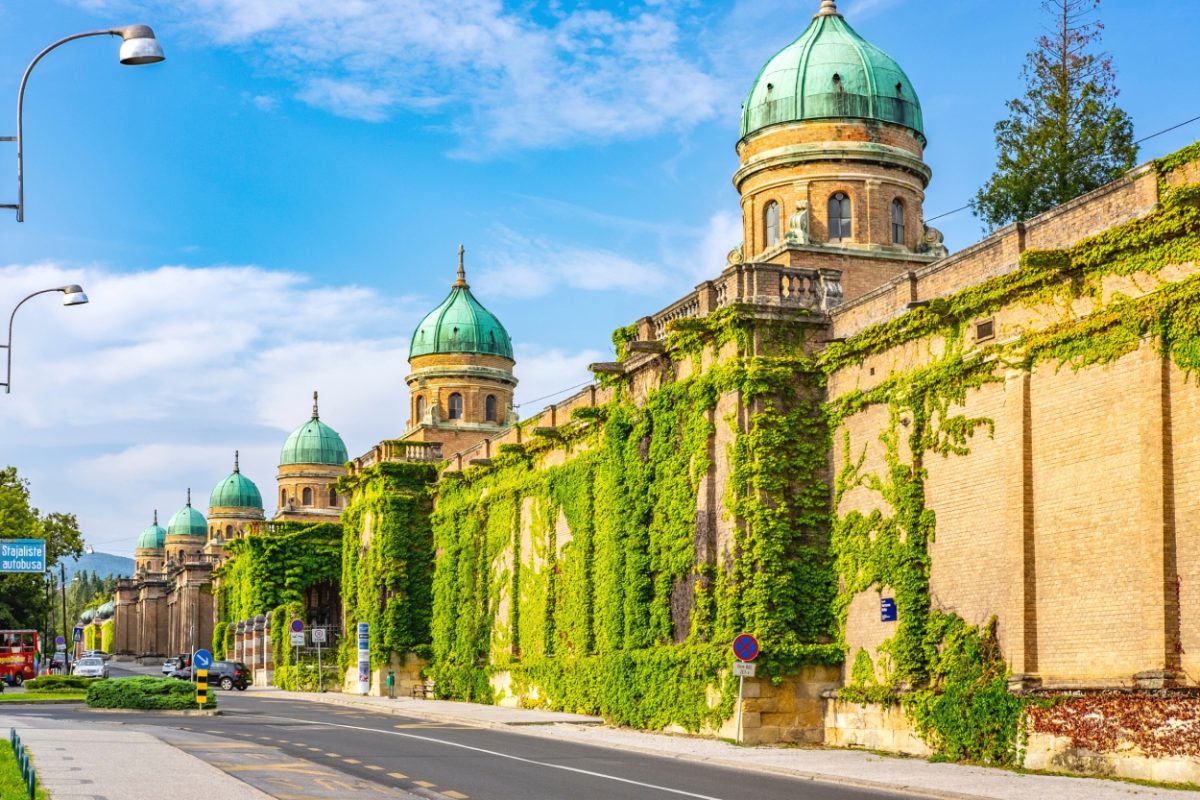 Where to Stay in Zagreb
Esplanade Zagreb Hotel: Built in 1925, this 5-star hotel is right next to Zagreb Main Railway Station. Luxurious rooms feature art-nouveau decor and complimentary L'Occitane cosmetics. Chef Ana Grgić serves creative dishes at the onsite Zinfandel Restaurant, while award-winning bartenders serve cocktails on the terrace.
Timeout Heritage Hotel Zagreb: Right in the heart of Zagreb, the Timeout Heritage Hotel is within walking distance of almost every popular attraction. From the beer garden that masquerades as a reception, to the rooftop restaurant and comfy rooms, you'll love your stay at this 4-star hotel.
Canopy by Hilton Zagreb City Centre: With decor inspired by Zagreb's industrial past, this hotel in the Branimir Centre complex has much to offer. When not visiting the attractions nearby, guests can relax in modern comfy rooms, enjoy Croatian cuisine at ReUnion restaurant, or grab a drink at the beautifully decorated bar.
Once you're done taking in the history of Zagreb, you can fly out of Croatia.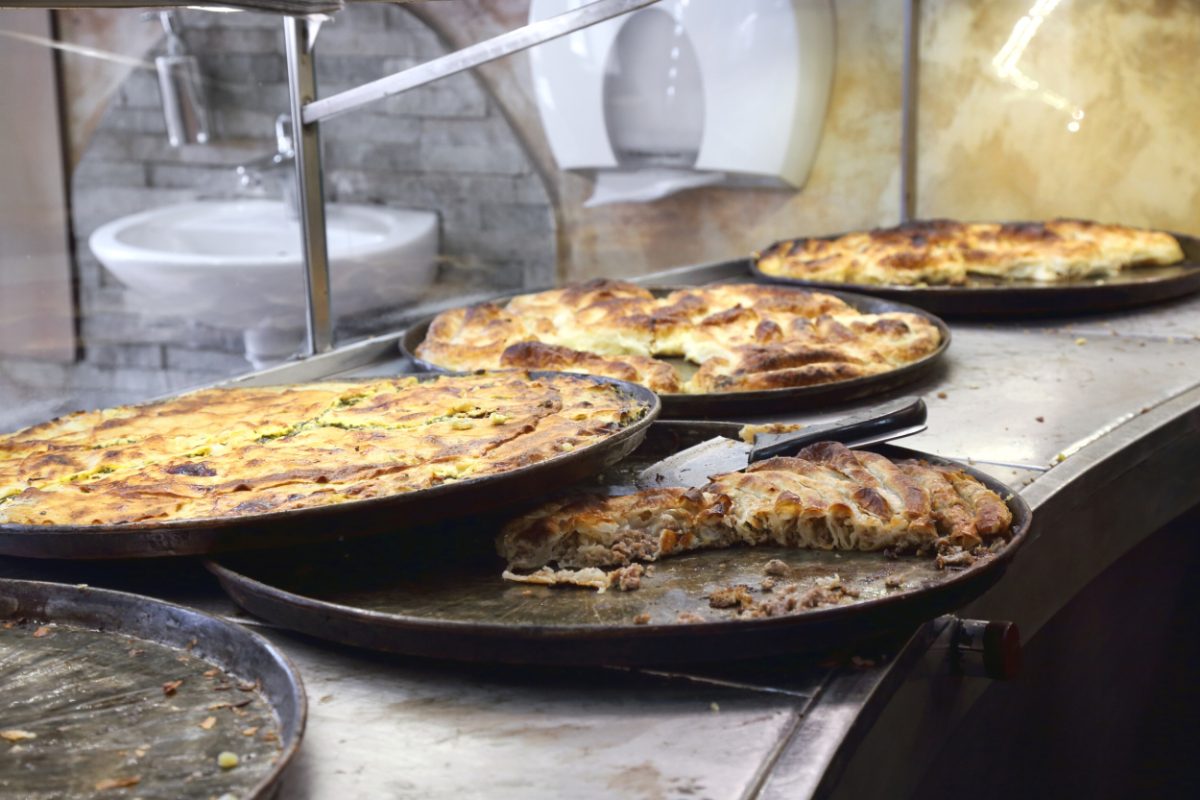 Comment and let me know when you're planning on doing this trip, and how excited you are to see the beautiful Istrian region!