Croatia and Slovenia can easily be visited on one itinerary, because the distances aren't too big and you don't need any special paperwork if you're driving a rental car.
Small and often overlooked, Slovenia is one of Europe's most charming and delightful off-the-radar destinations.
This 10-day itinerary takes you on a journey from Dubrovnik to Ljubljana. You can modify this itinerary to extend your trip and do a full week in Slovenia and 10 days in Croatia (which I highly recommend, but not everyone has time for it).
This popular road trip in Croatia and Slovenia includes cities, must-see medieval villages, and UNESCO-listed landmarks, and doesn't require changing your base every night.
For country counters, there are options to add two additional countries to this itinerary: Montenegro & Bosnia. Or, you can skip those day trips and either spend more time in places you're visiting or include Istria – I created another itinerary here for that.
On this Croatia-Slovenia road trip, you'll have only three bases: Dubrovnik (3 nights), Split (3 nights), and Ljubljana (4 nights).
Croatia & Slovenia Itinerary
Day 1-2: Explore Dubrovnik
Day 3: Day Trip to Kotor Montenegro
Day 4: Drive To Split & explore Split
Day 5: Split: Island Hopping Tour
Day 6: Day Trip To Mostar
Day 7: Visit Plitvice Lakes National Park driving to Ljubljana
Day 8: Explore Ljubljana
Day 9: Day Trip to Lake Bled & Vintgar Gorge
Day 10: Day Trip to Postojna Cave and Predjama Castle
---
When to Go?
Slovenia isn't very touristy, but visiting Croatia in the peak tourist season makes things complicated.
The peak tourist season runs from May through September, with the most traffic in late July and I absolutely don't recommend going in July and August.
Fall is a great time to visit with little crowds. If you're up for cooler temperatures, wintertime can be excellent to see the snowy peaks of Slovenia and even possibly do some skiing if you wish.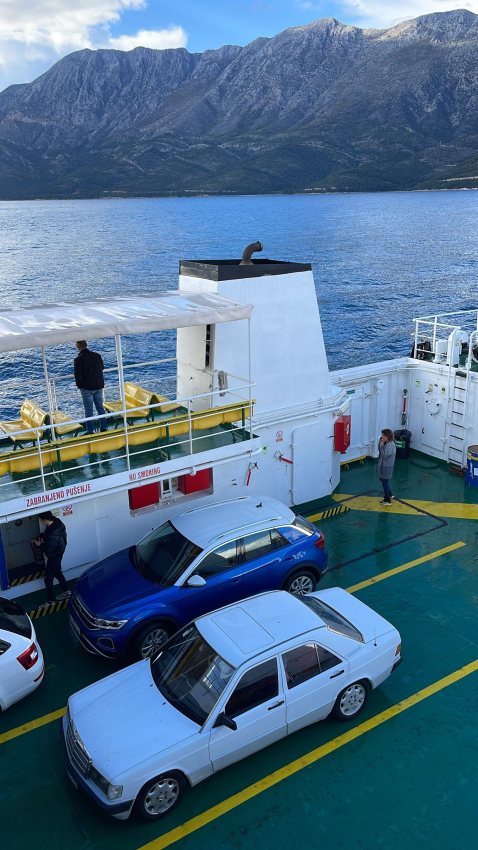 Renting a Car in Croatia and Slovenia
Renting a car and driving it to Slovenia from Croatia isn't an issue and is a recommended way to travel. However, if you don't want to rent a car, public transportation also works in Croatia and parts of Slovenia.
Driving around is easy with wide highways and many signs. You can pay your tolls in cash or card and get a vignette for Slovenia at a gas station. A vignette is required to be purchased before entering the Slovenian motorway network.
Unless you're planning on doing organized tours to Bosnia and Montenegro (which I highly recommend) you need to make sure that your car rental agent knows that you're leaving the country for a day or two and give you special paperwork.
Day 1-2: Dubrovnik
Fly into Dubrovnik, because it's the easiest and most affordable way to get to Croatia, as lots of budget airlines fly to Dubrovnik.
The city of Dubrovnik attracts tourists all year round. This is where the Game of Thrones (along with other movies and series) was filmed. Though crowded, it's truly breathtaking and a must-visit in Croatia.
You can start your morning with a walk along the city's famous walls for some sublime views or get on a cable car to the top of Mount Srdj.
In the afternoon you can take a short ferry ride to the nearby Lokrum where GoT fans can pose with the Iron Throne. Alternatively, you can kayak around and swim in beautiful waters.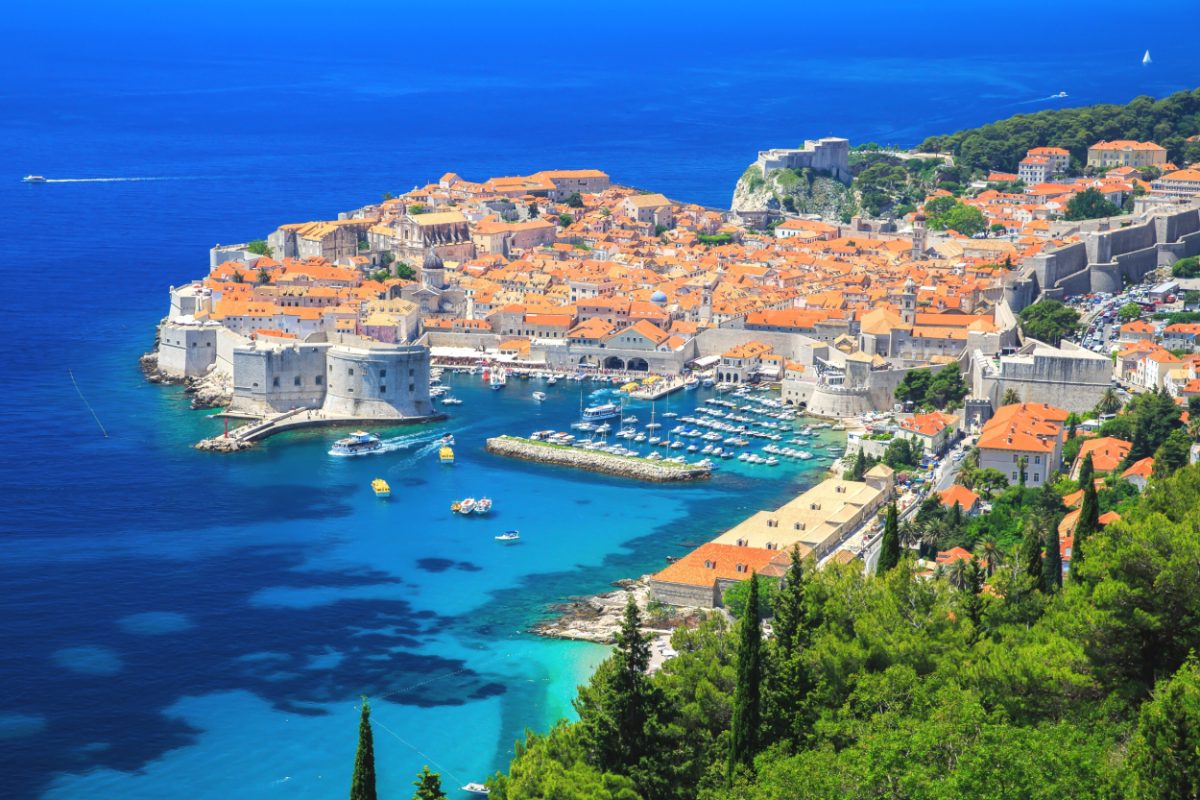 Where to stay in Dubrovnik
Prijeko Palace: Set just 50 m from its well-known Stradun Promenade in the heart of Old Town, this brightly-lit palace hotel features 16th-century architecture and gorgeous rooms. Buza beach is 300 m away.
The Pucic Palace: This 18th-century baroque palace is just steps away from Old Town's Stradun Promenade providing perfect views of Gundulić Square. The stone-walled historic 5-star hotel will make your stay luxurious. Guests get complimentary access to the exclusive Banje Beach.
Boutique Hotel Stari Grad: Set in a historic building with modern amenities, this Old Town hotel offers panoramic views of the Adriatic Sea. A perfect stay in the heart of Dubrovnik with many good beaches nearby.
Day 3: Day Trip to Kotor Montenegro
A day trip to Kotor from Dubrovnik is a great way to explore the stunning Bay of Kotor in Montenegro, which is a UNESCO World Heritage Site.
I do recommend taking an organized tour because it's simply easier if you're on a tight schedule and can rest while being driven.
Once you arrive in Kotor, you can explore the town's charming Old Town, which is filled with narrow streets, historic buildings, and ancient fortifications.
You can also climb up to the top of the city walls for stunning views of the bay (get those Insta shots!) and surrounding mountains. There are also plenty of restaurants and cafes where you can sample local cuisine and enjoy the laid-back Mediterranean atmosphere.
It's a fun way to see an additional small country on your trip!
Head back to Dubrovnik for the night.
Day 4: Drive to Mostar, then Split
It's a bit over 3 hours by bus or local private car to Dubrovnik from Split directly, and about 4.5 hours via the fast boat.
If you're self-driving then take a detour to see Mostar on the way to Split from Dubrovnik (it will extend the journey by an hour). Otherwise, take a bus between Dubrovnik and Split and hop on an organized day trip to Mostar.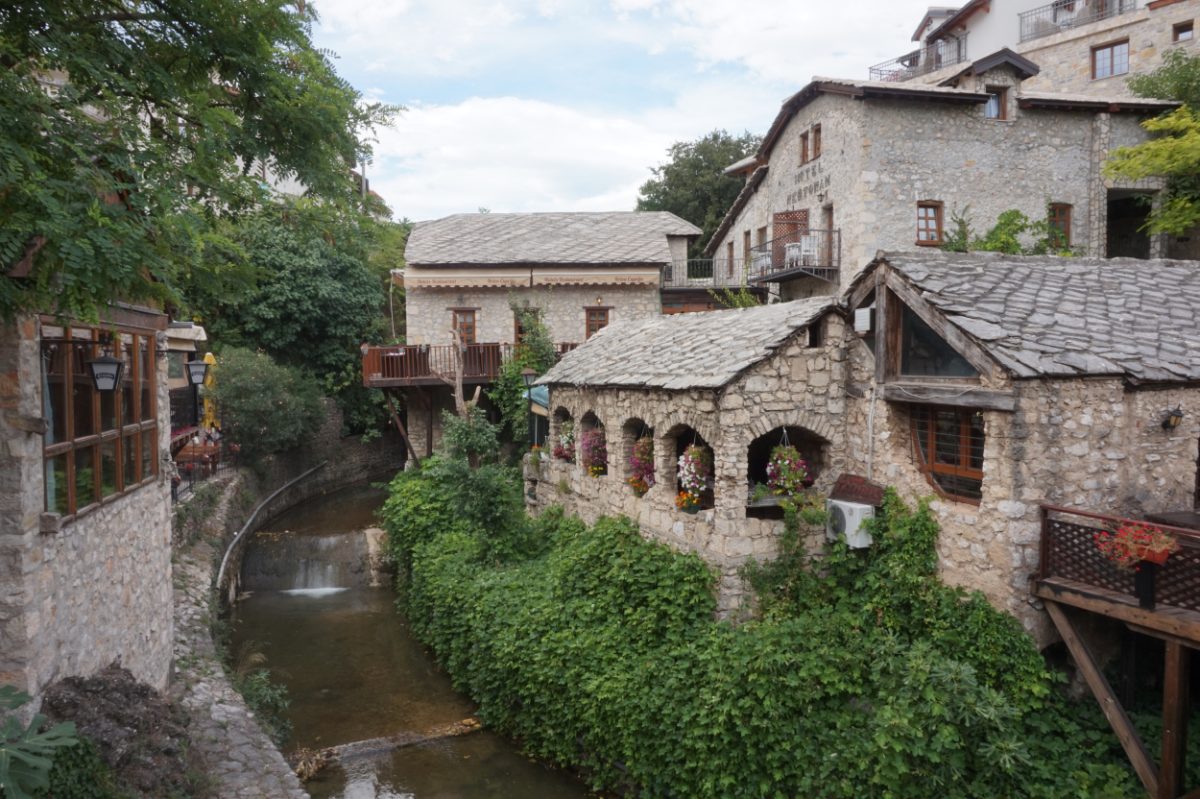 A day trip to Mostar from Dubrovnik is a popular excursion, as it allows visitors to experience the stunning architecture and fascinating history of this beautiful Bosnian city. Here are the steps you can follow to arrange a day trip to Mostar from Dubrovnik.
You can do it with a rental car if you're planning on self-driving the rest of the trip. If using public transportation then you might want to opt for an organized tour which basically brings you places if you wish and don't like organized tours – no need to follow a guide with a speaker and umbrella – I felt like I was on my own and just had an arranged shuttle.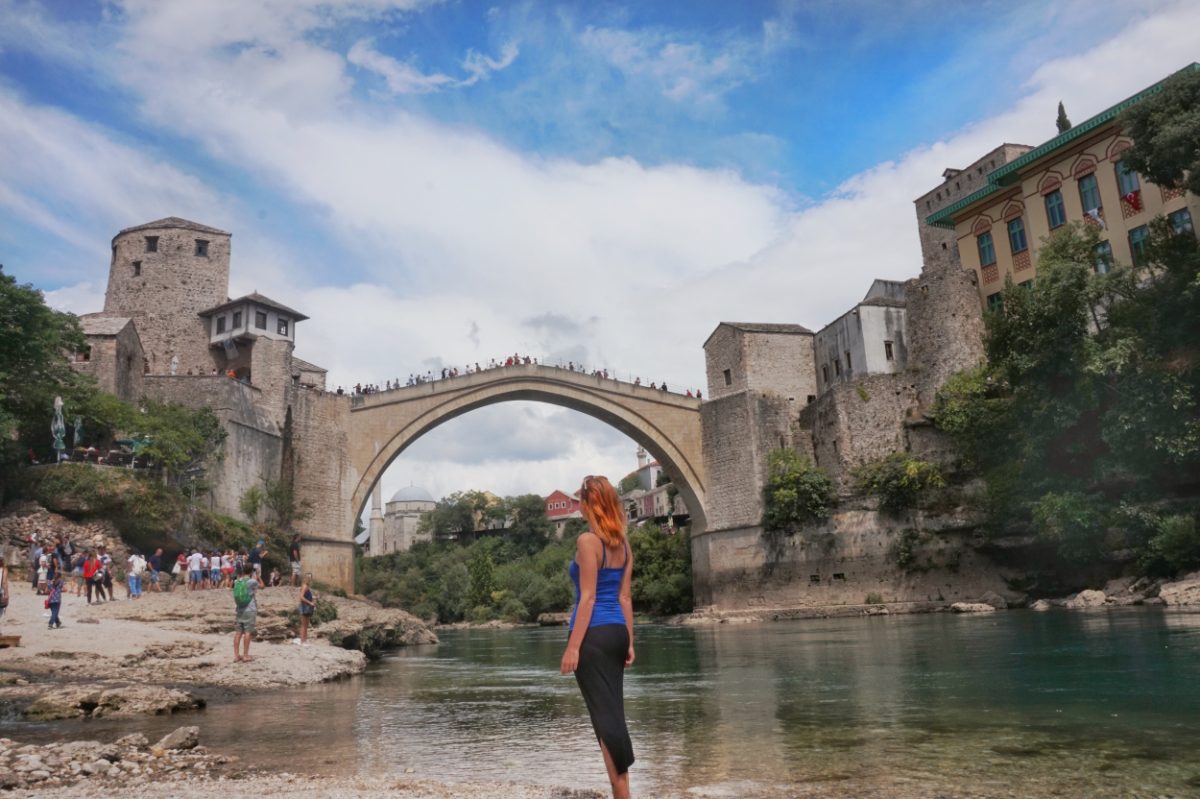 Remember that you will be crossing the border from Croatia to Bosnia and Herzegovina, so make sure to bring your passport.
See the Old Bridge – the most famous landmark in Mostar. It was destroyed during the Bosnian War but has since been rebuilt. During the summer you might be able to see some jumpers taking a leap of faith and diving from it.
Mostar is known for its delicious cuisine, so make sure to try some local dishes like cevapi.
Arrive in Split for the night.
Where to Stay in Split
Radisson Blu Resort & Spa: Close to Znjan Beach, this roomy spacious hotel has everything you need for an unforgettable stay. Set about 2.5 km from Split Old Town, rooms at the seaside resort feature balconies with views of Brač and Šolta.
Hotel Villa Diana: This pocket-friendly family hotel is a short walk from the Croatian Maritime Museum, Split City Museum, Diocletian's Palace, and other popular attractions.
Hotel Park Split: Built back in 1921, this popular hotel is right next to Bacvice Beach. Elegant interiors, modern amenities, and the best service make your stay at this first-class hotel truly enjoyable.
Day 5: Explore Split
Split is the second-largest city in Croatia and offers visitors a mix of history, culture, and stunning natural beauty. Split's Old Town alone can keep you entertained for hours.
Take a look at UNESCO World Heritage Site Diocletian Palace built in the 4th century. Stroll through the palace and see the ruins of the ancient Roman city.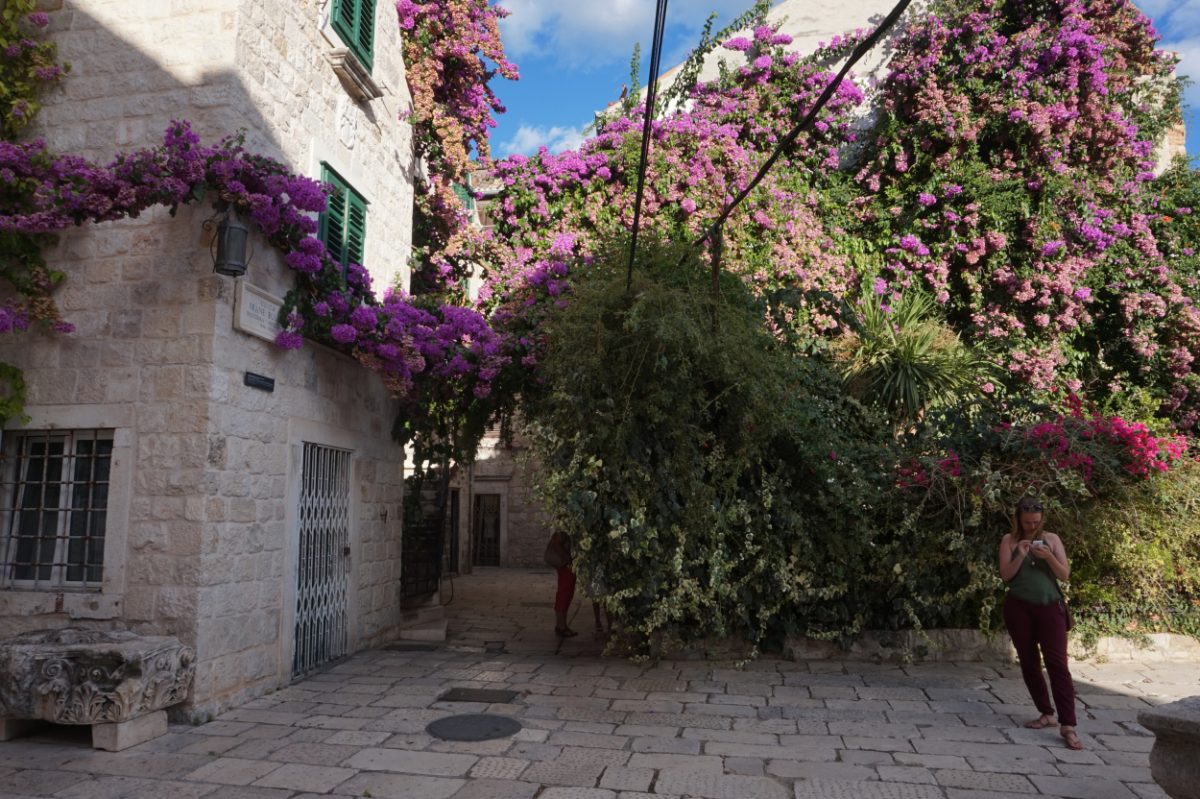 You can get in touch with nature by hiking the "lungs of Split" aka Marjan Hill and have a picnic there.
If you find Split too busy or have enough of ancient cities after Dubrovnik, you might opt for a day tour to Krka National Park. Unlike in Plitvice, you can swim in the waterfalls but I must warn you – it gets busy.
If you only have time for one place – Krka vs Plitvice, then I'll always say go to Plitvice.
Day 5: Split: Island Hopping Tour
Island hopping, or even visiting just one island, is a must in Croatia. Split is surrounded by a few stunning islands where locals and tourists often spend an entire week, so don't miss out!
Spend the day island hopping by either a speedboat on a full-day tour from Split or just going to Hvar by a public ferry.
If you opt for a tour you get to experience a miracle of nature at the Blue Cave and go for a swim in the Adriatic Sea.
Hvar Town is a beautiful place to wander around on Hvar island. Visit the Franciscan Monastery, then walk through lavender fields and taste locally made olive oil in neighboring Jelsa. Then, continue to see Stari Grad – the oldest town in Croatia and a UNESCO World Heritage Site. And let's not forget the beaches!
Day 7: Visit Plitvice Lakes National Park driving to Ljubljana
Wake up early and get ready to drive to Plitvice Lakes National Park. It will be a long day, but it's honestly not too bad. I didn't rush when I did it but you can also consider potentially spending an extra day somewhere closer to Plitvice as well.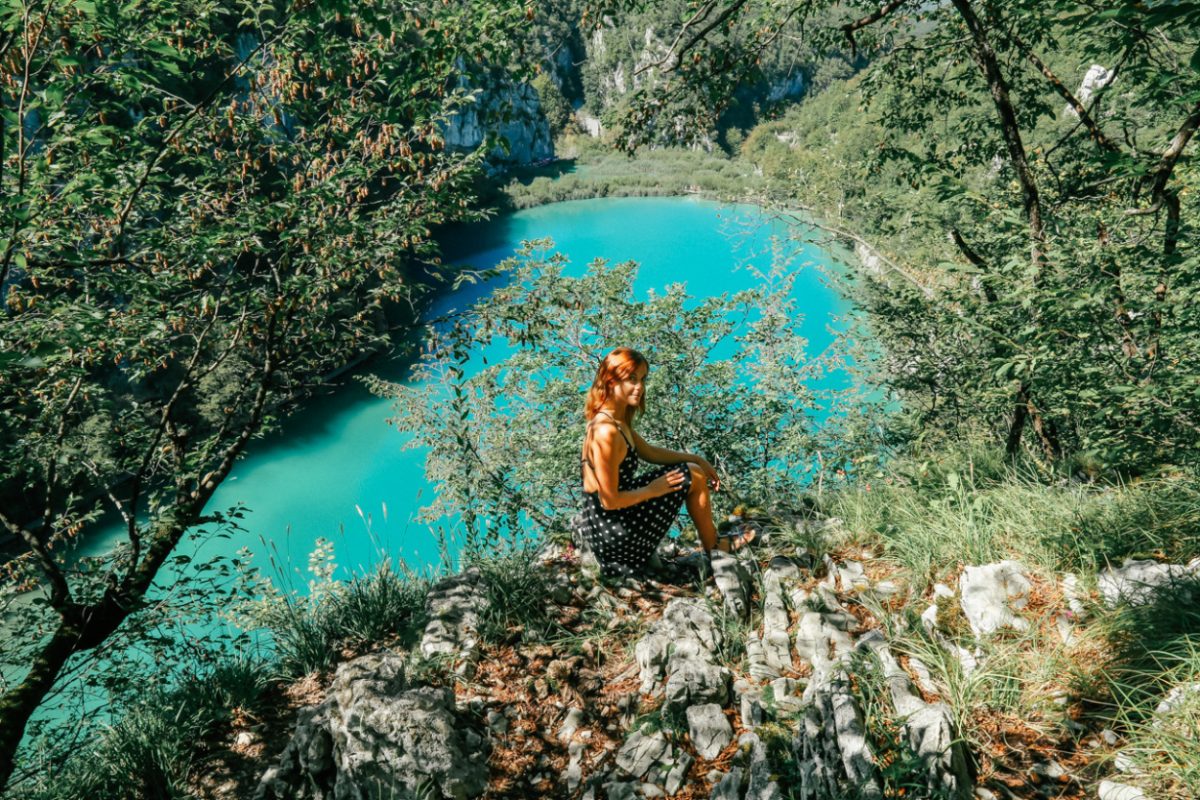 You want to opt for being at Plitvice at 8 or 9 am during summer months as it gets super crowded. Outside of the main tourist season, you can really arrive any time.
Plitvice is a must as it's one of the most beautiful and famous places to visit in Croatia. Surround yourself with amazing lake views and waterfalls as you walk along the picturesque walking trail, or enjoy a serene boat ride.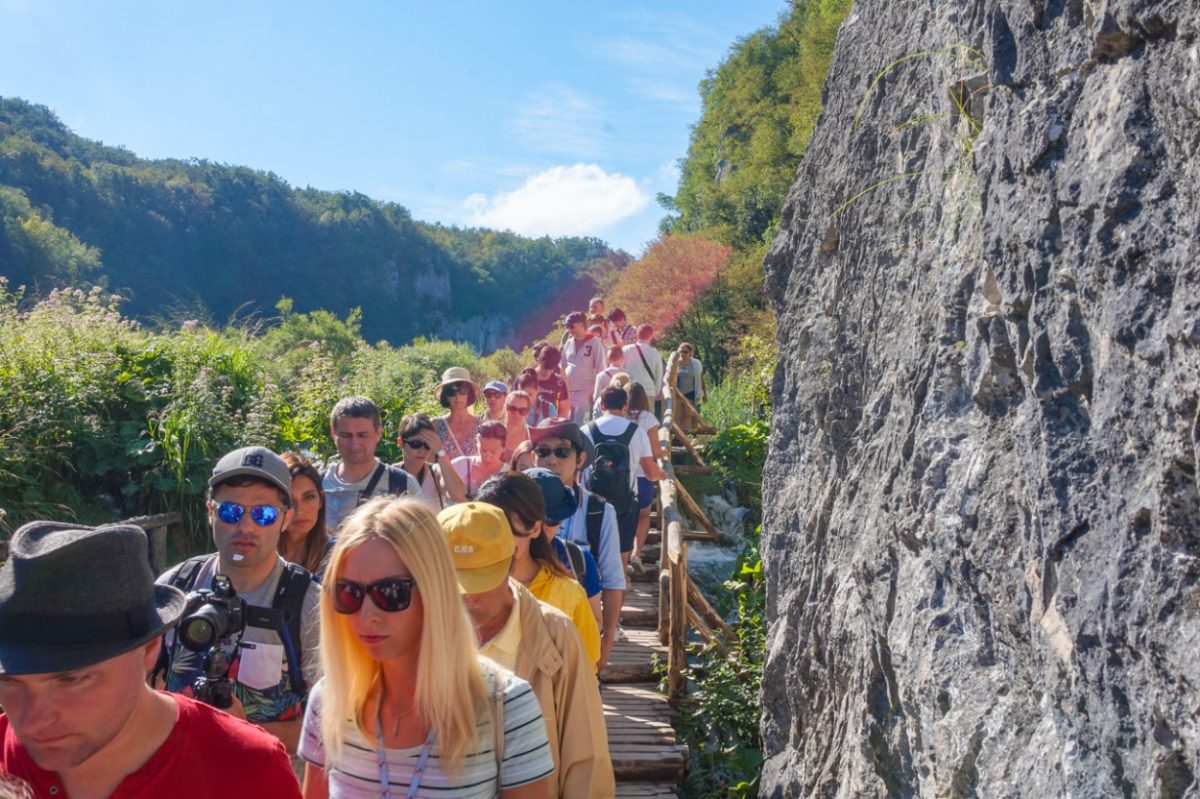 After your visit, continue the drive to Ljubljana in Slovenia.
If you have more time I highly recommend taking a few days and exploring the Istria region of Croatia (check out my longer itinerary). While it's not on any lists of top places to see in Croatia I think it's one of the best regions of the country.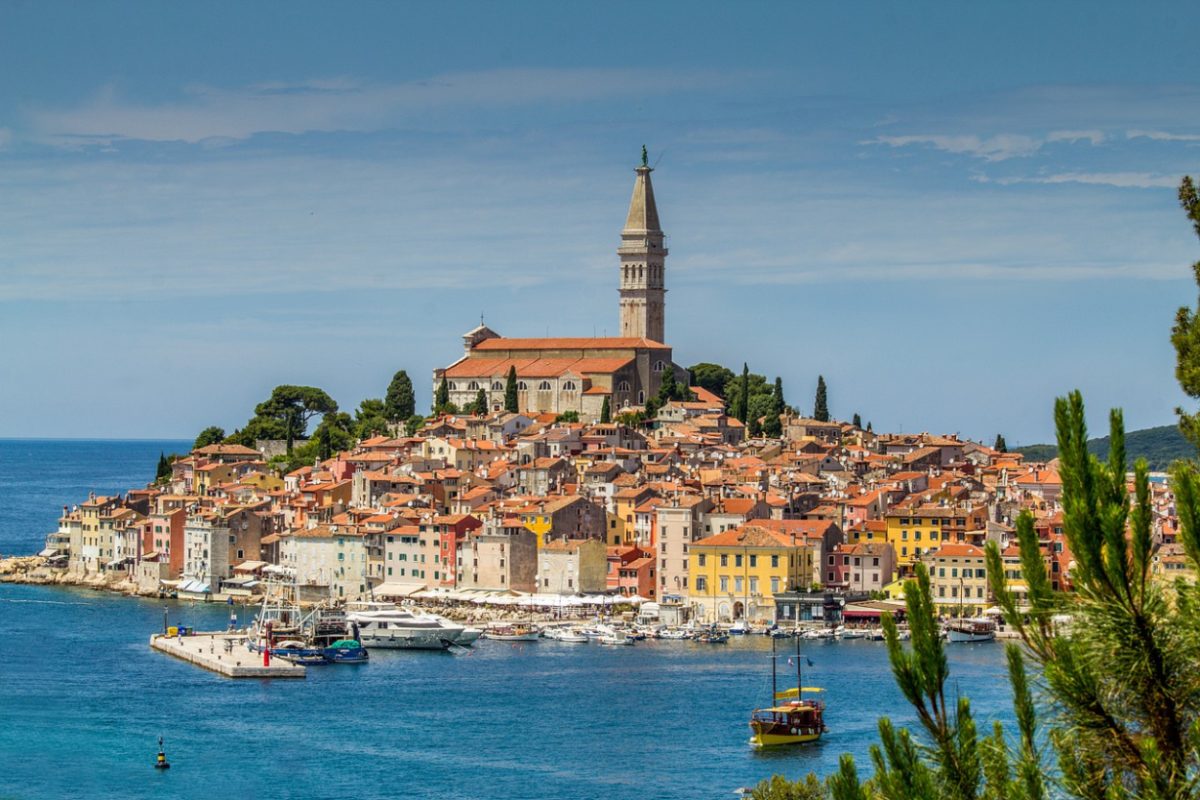 Where to Stay in Ljubljana
Zlata Ladjica Boutique Hotel: This 5-star boutique hotel features rooms and suites with outstanding decor, with lovely views of the river and town. Cobblers' Bridge Ljubljana is a stone's throw away, while Ljubljana Castle, Congress Square, and other attractions are within walking distance.
Grand Plaza Hotel & Congress Center: This 5-star hotel offers spacious soundproof rooms for a good night's rest. Located in the heart of the city, Ljubljana Train Station, Ljubljana Castle and other attractions are easily accessible.
The Hotel Ljubljana: Centrally located, this hotel has everything you need, from a multi-cuisine restaurant to easy access to local attractions.
Day 8: Explore Ljubljana
Ljubljana is the capital city of Slovenia and it's a vibrant city with many things to do and friendly locals.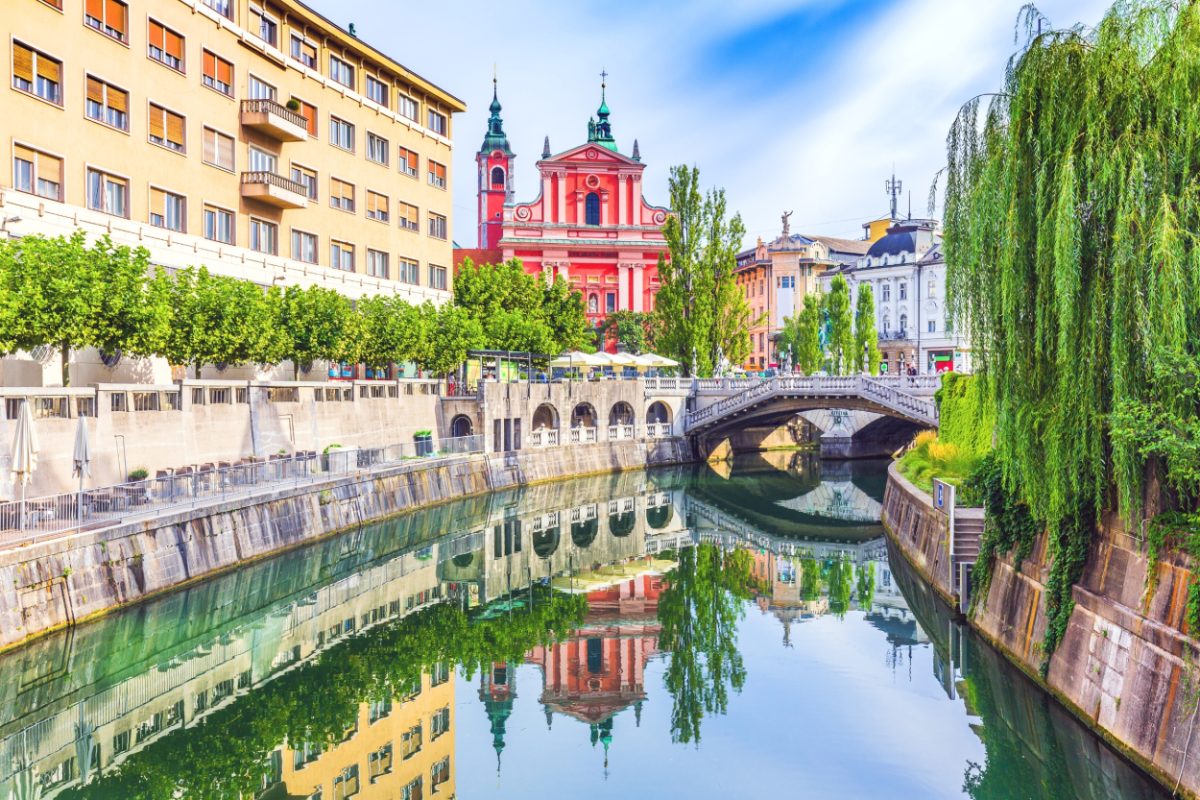 Start exploring by taking a leisurely stroll along the Ljubljanica River. The river is the heart of the city, and walking along its banks is a great way to see the city's landmarks and architecture. I love to sit at one of the outdoor cafes and watch the people and boats passing by. You can also take a boat tour!
Visit the Ljubljana Castle. It is one of the most iconic landmarks in the city and offers breathtaking views of the city and the surrounding hills. The spiral staircase of the tower was a lot of fun to climb.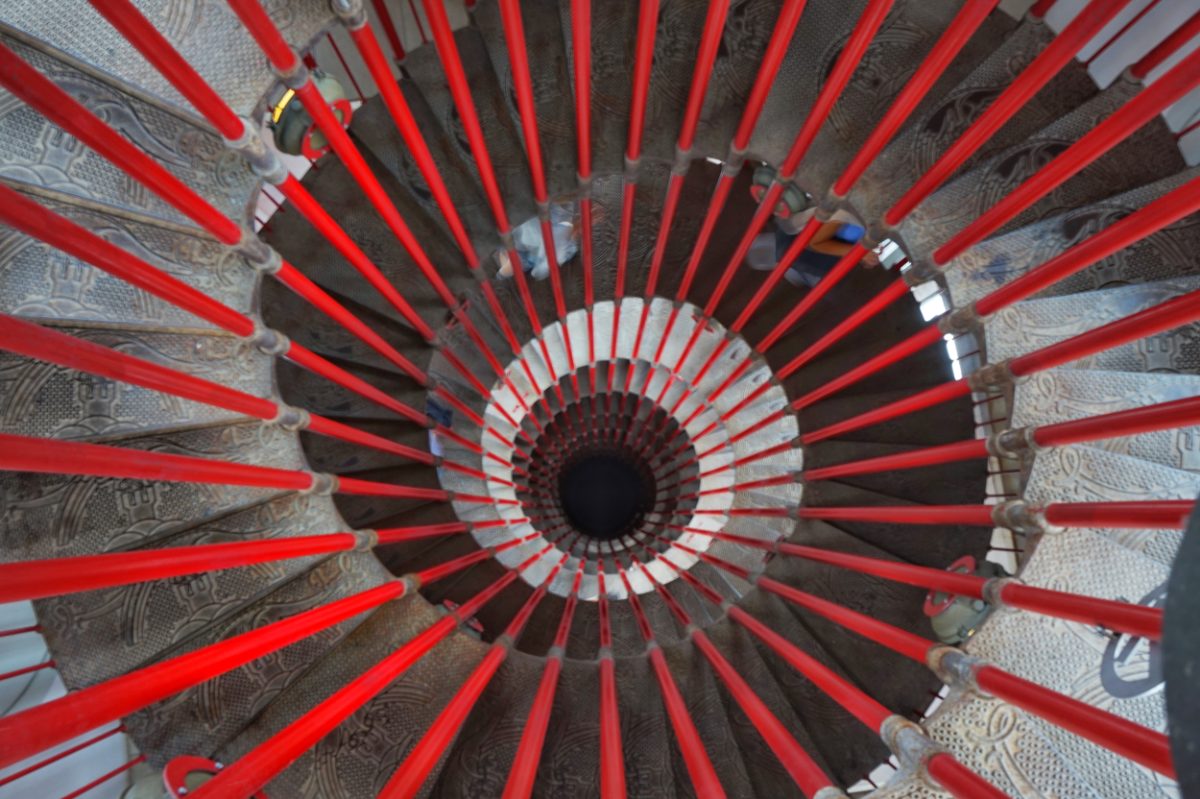 The Central Market is one of the most vibrant places in the city and offers a wide variety of fresh and local produce, meats, cheeses, and local items. I loved sampling delicious fruits and vegetables and pick up some souvenirs to take home. You can also take a tour to sample traditional Slovenian dishes and lcoal wine.
Day 9: Day Trip to Lake Bled & Vintgar Gorge
In an ideal world, you want to spend the night in Bled, because it's gorgeous and there are many amazing glamping spots to stay at. But, alas if you don't have time I recommend taking day trips to Bled from Ljubljana.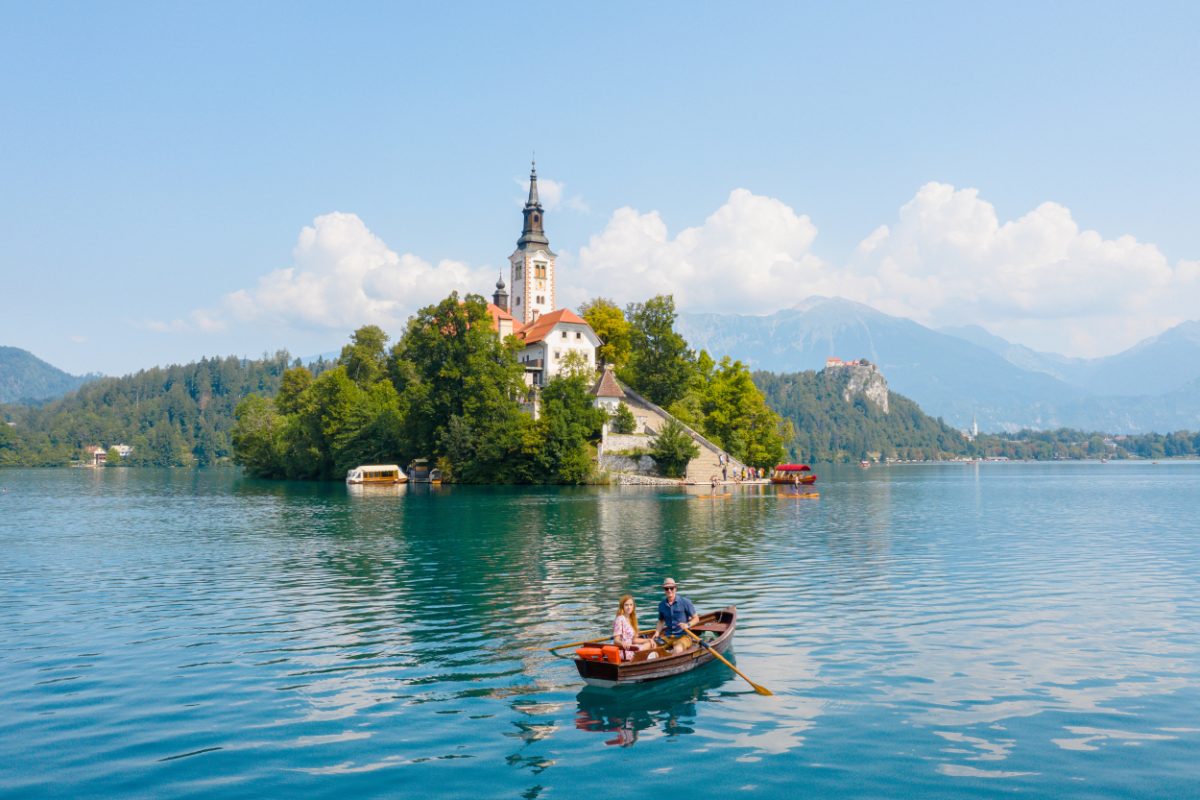 In one day you can visit a castle on a clifftop, swim in the lake, eat the famous Bled Cream Cake (I recommend getting it at the castle restaurant or just by the heart), and row out to Bled Island without even leaving the town.
Return for the night back in Ljubljana.
Day 10: Day Trip to Postojna Cave and Predjama Castle
Predjama Castle is one of the most unique and picturesque castles in Europe, and it's famous for its dramatic setting in the mouth of a cave.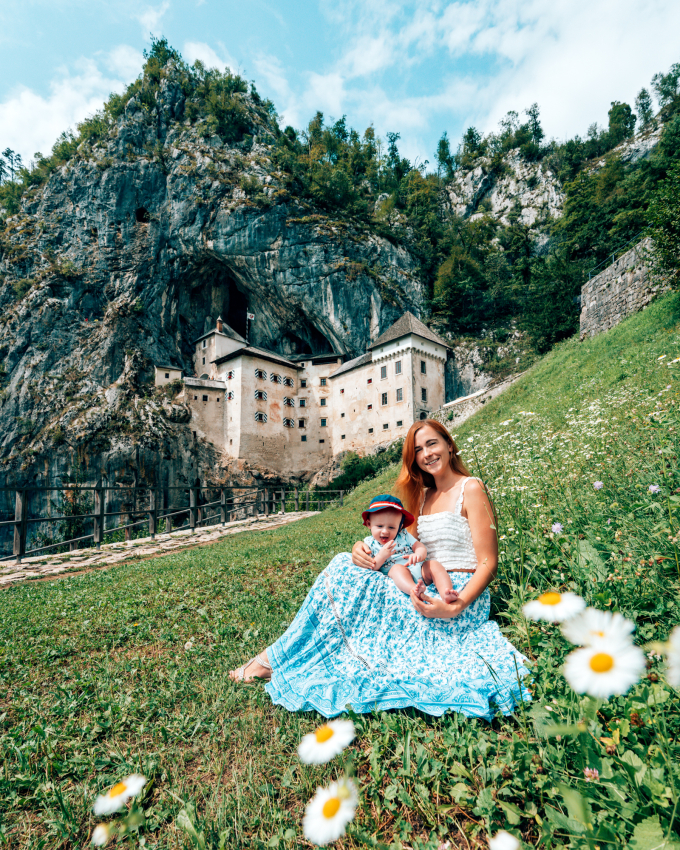 The castle was built in the 13th century and it was originally a small fortress built by the Patriarch of Aquileia to defend against invaders, but it was later expanded and fortified over the centuries.
The audio guide provided a ton of interesting facts and it was perfectly timed to make the tour last about an hour. You'll learn a ton about secret passages and the castle's interesting history.
Nearby you'll also find Postojna Cave, known for its stunning stalactites and stalagmites, as well as its underground rivers and rock formations.
Visitors can take a guided tour through the cave system on a train, which runs through a large portion of the caves and allows visitors to see some of the most impressive sights. The tour also includes a visit to the Concert Hall, which is a large cavern used for concerts and other events.
At the end of the day or the next morning, you can fly out of Ljubljana.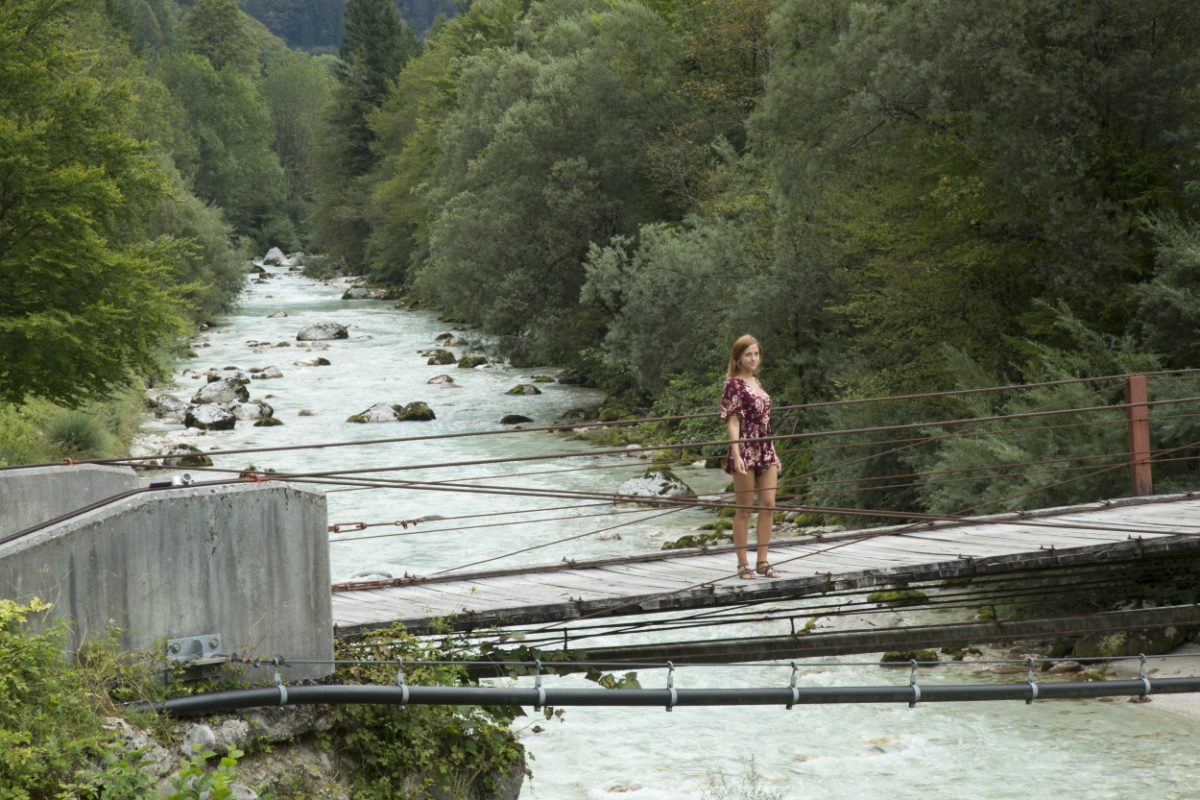 That's the ideal itinerary for visiting Croatia and Slovenia together. You can always add or subtract a day or two in a city or town you love, especially if you're renting a car. Comment if you have any questions!