Bosnia & Herzegovina isn't the most popular destination in the Balkans. Visitors prefer to head to Croatia and even if they cross to Bosnia, they end they journey in Mostar or the capital city of Sarajevo. It's too bad, as the country has a lot of history and therefore a lot to offer.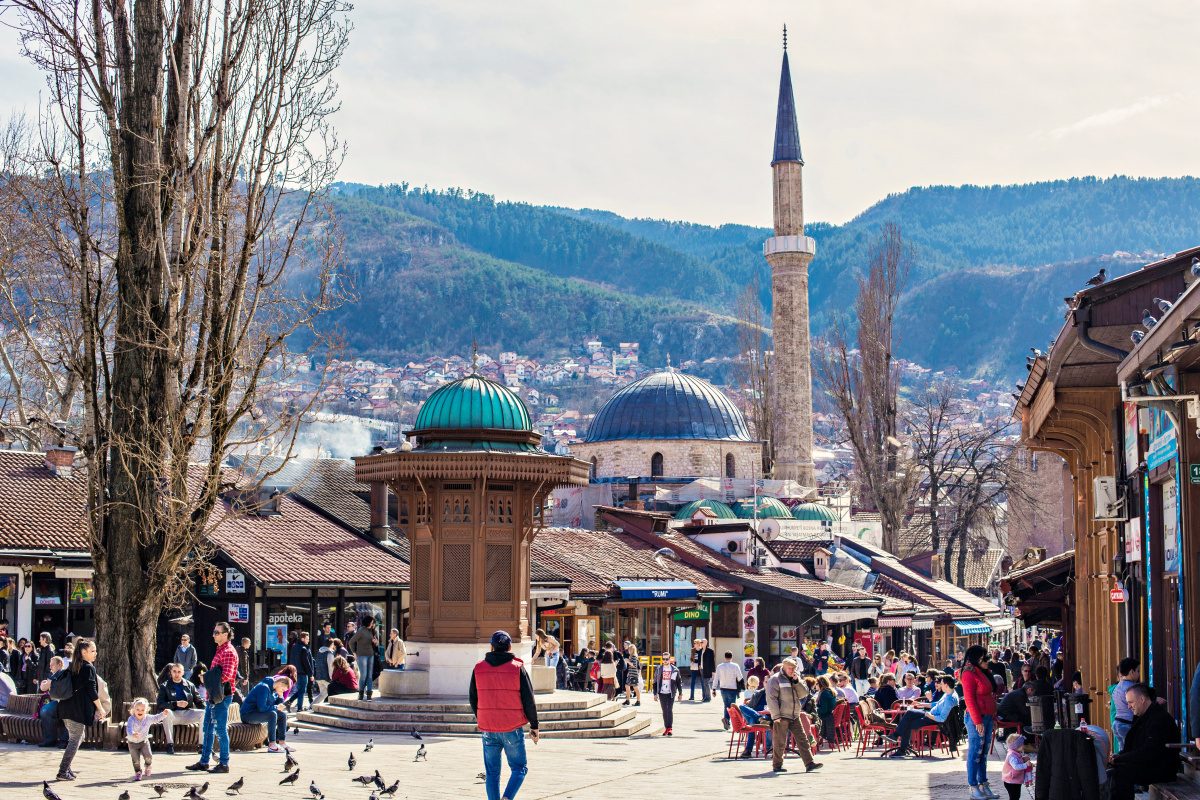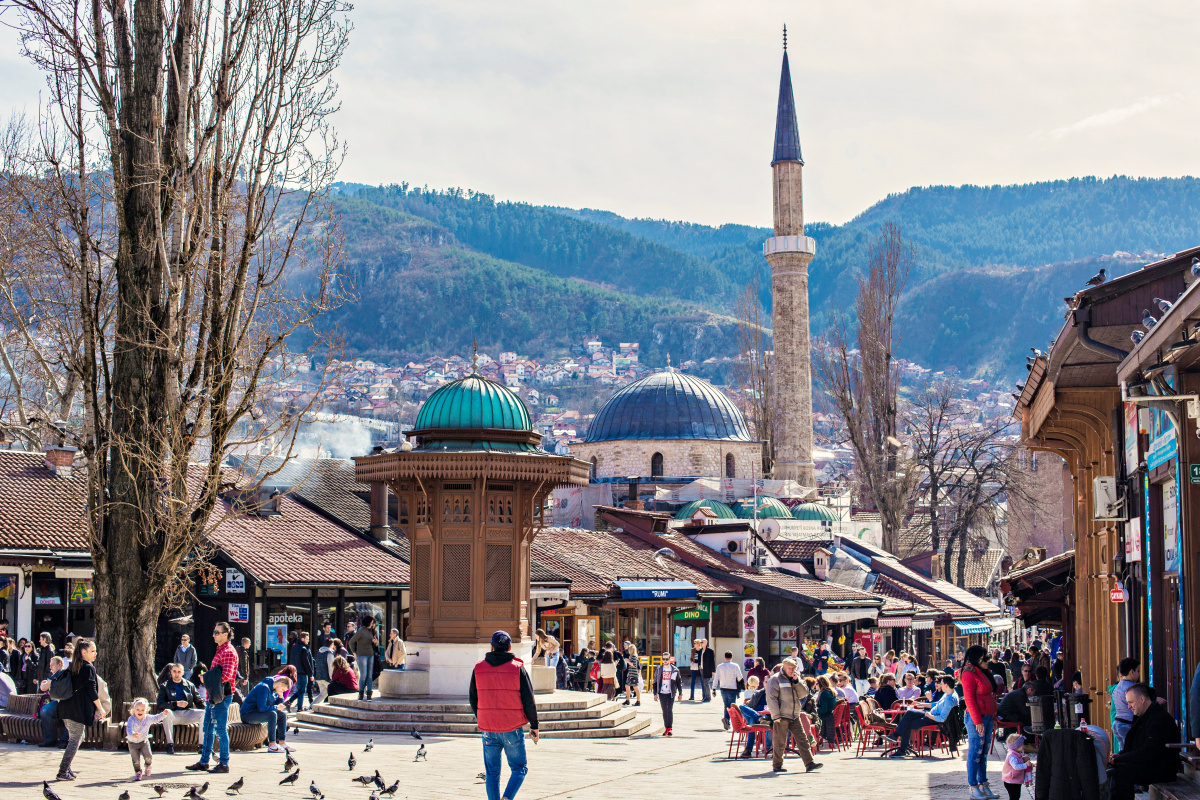 ---
History lesson
Sarajevo was under siege for 1425 days – 3 years, 10 months and 24 days. It was surrounded by the Army of Republika Srpska. Despite this happening over 20 years ago, when you visit the city you can still see the damage caused by the shelling and gunfire.
During the siege Sarajevo became the world's biggest firing range. For almost 4 years many residents were being shot. And those who managed to escape became refugees. I'm not going to give you a full story here, but if you're interested you can read more about the fall of Yugoslavia online.
While many buildings were rebuilt, you can still see bullet holes and shell marks in a lot of buildings. There were so many bullets that to this day one of the main souvenirs from the city are pens and keychains made out of bullets. At least they know how to reuse old things.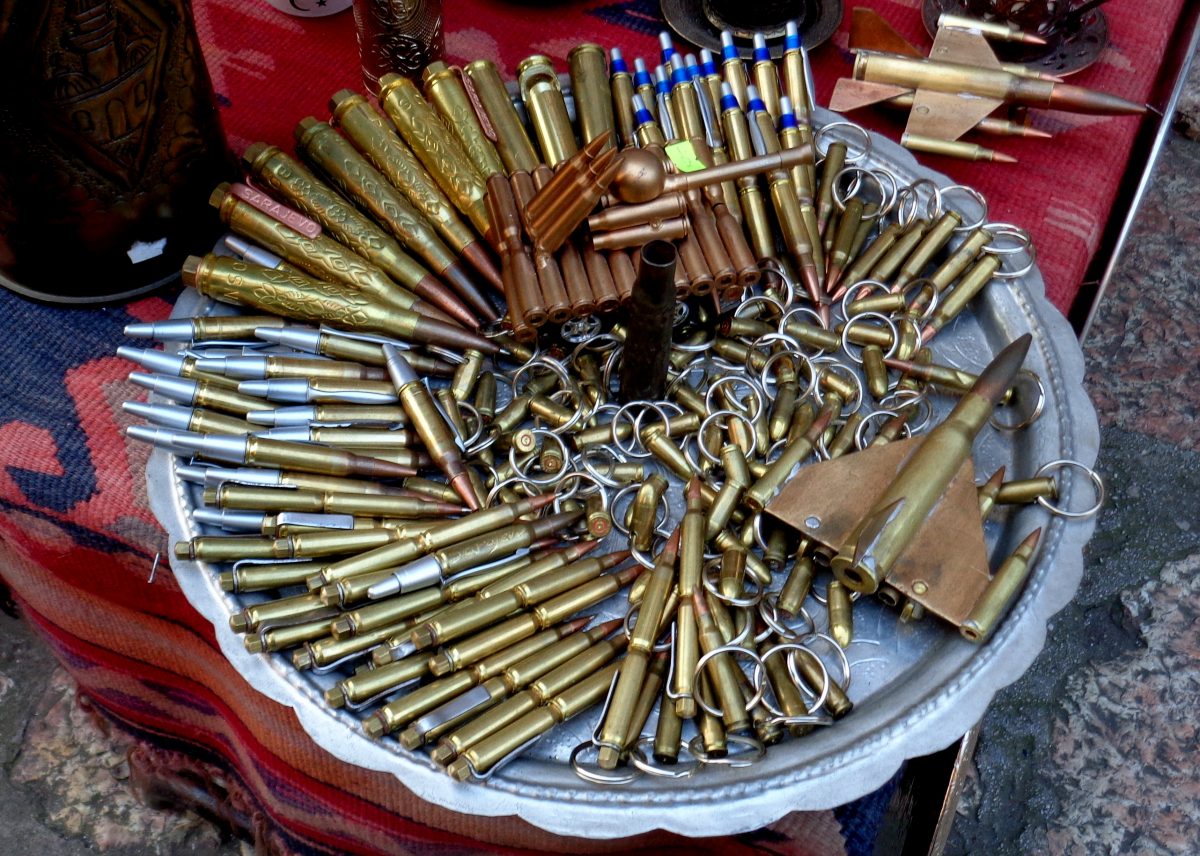 The city had a tumultuous history long before the siege. It was in Sarajevo where the heir to the Austro-Hungarian throne, Archduke Franz Ferdinand, and his wife Sofia were shot by Gavrilo Princip, causing World War I to break out.
Fun fact. Next to the bridge where the Duke was killed, there were once footsteps in the cement indicating where Princip stood when he fired. However, they were stolen.
---
Multicultural Architecture
The multiculturalism and mutual religious tolerance between Eastern and Western cultures was often, before the fall of Yugoslavia, used as an example to other European cities. You can see it clearly on the main street Ferhadija. One moment you are surrounded by central European architecture similar to that of Prague and in 10 minutes you might end up walking into a miniature Istanbul.
There are mosques next to Orthodox churches, a synagogue, and a Catholic church around the corner. It really impresses visitors and was definitely an interesting experience for me.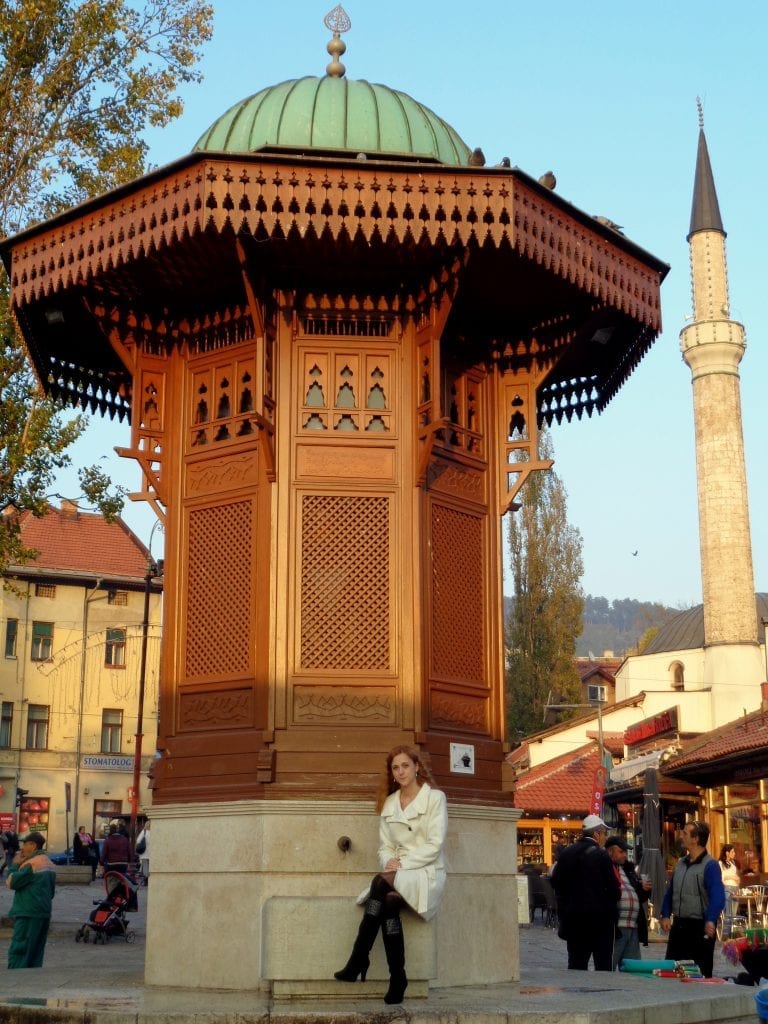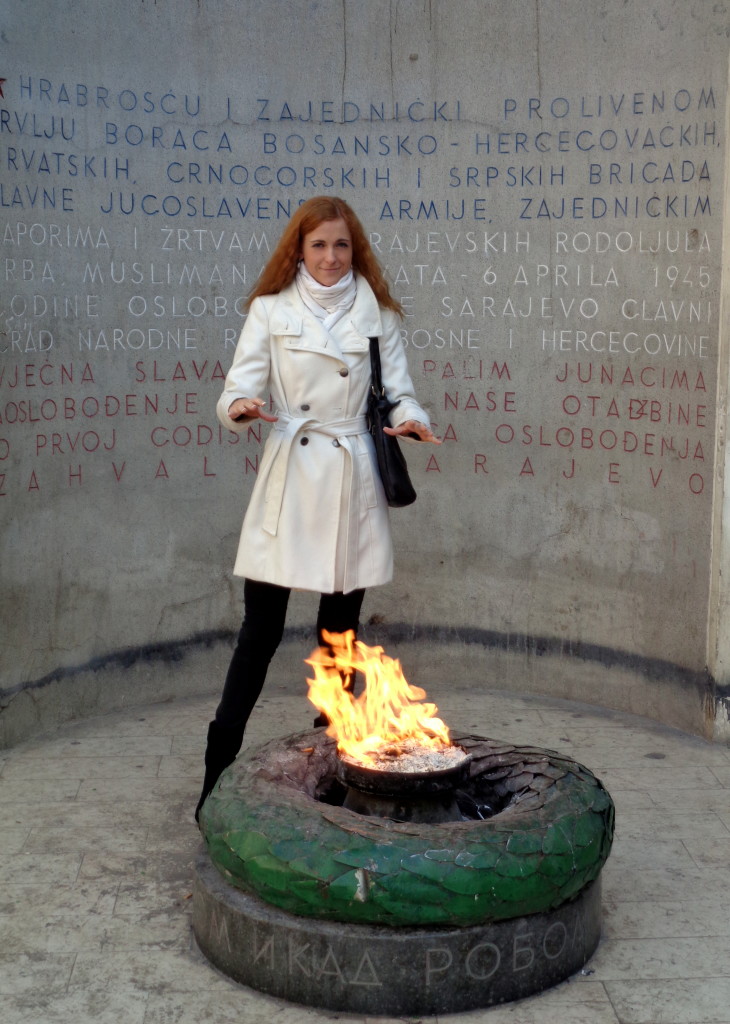 ---
What to Do in Sarajevo?
Eat Cevapi
I often start with food, so let me introduce you to some Bosnian delicacies. The old town of Sarajevo, known as Bascarsija, has the best cevapi to offer. Cevapi is a typical Bosnian dish made out of minced meat with onions and it's usually served in pita bread with a lot of cream.
If you don't like cevapi or are vegetarian, you should get some 'burek'. It's a pie made out of thin layered dough with cheese, spinach, or potatoes inside.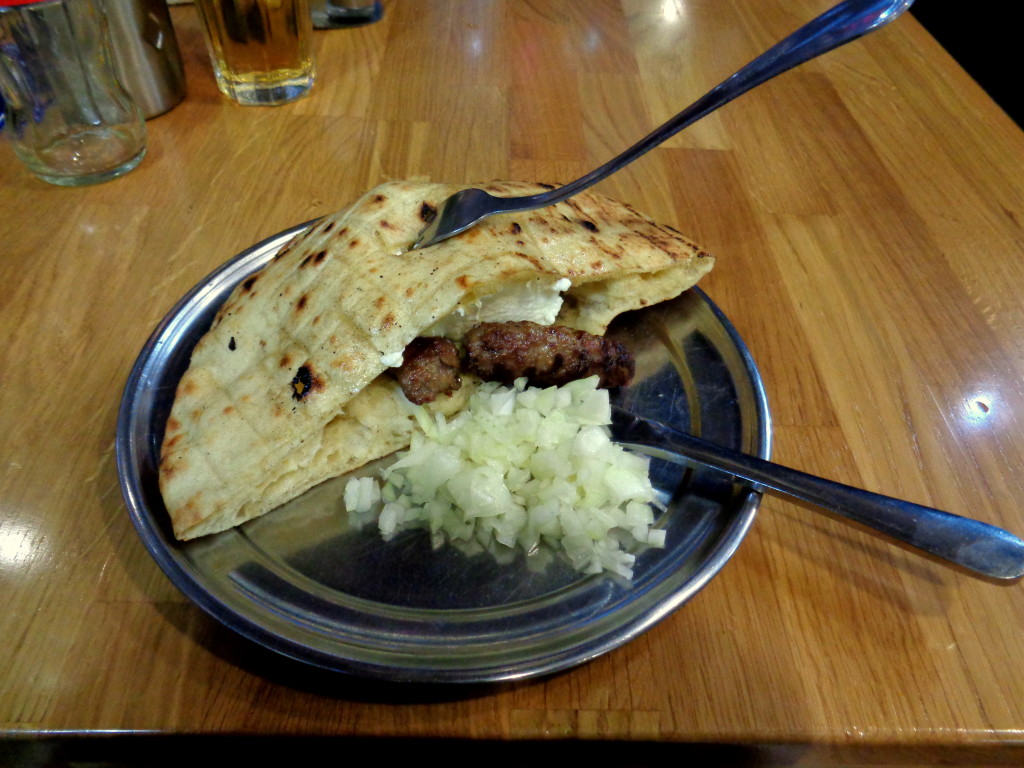 Buy Some Silverware
Sarajevo has beautiful silverware and dinnerware at a lot of copperware stores in town. You can't miss them even if you're just going for a quick stroll as the stores selling beautiful teacups or silver platters are everywhere in the Old Town.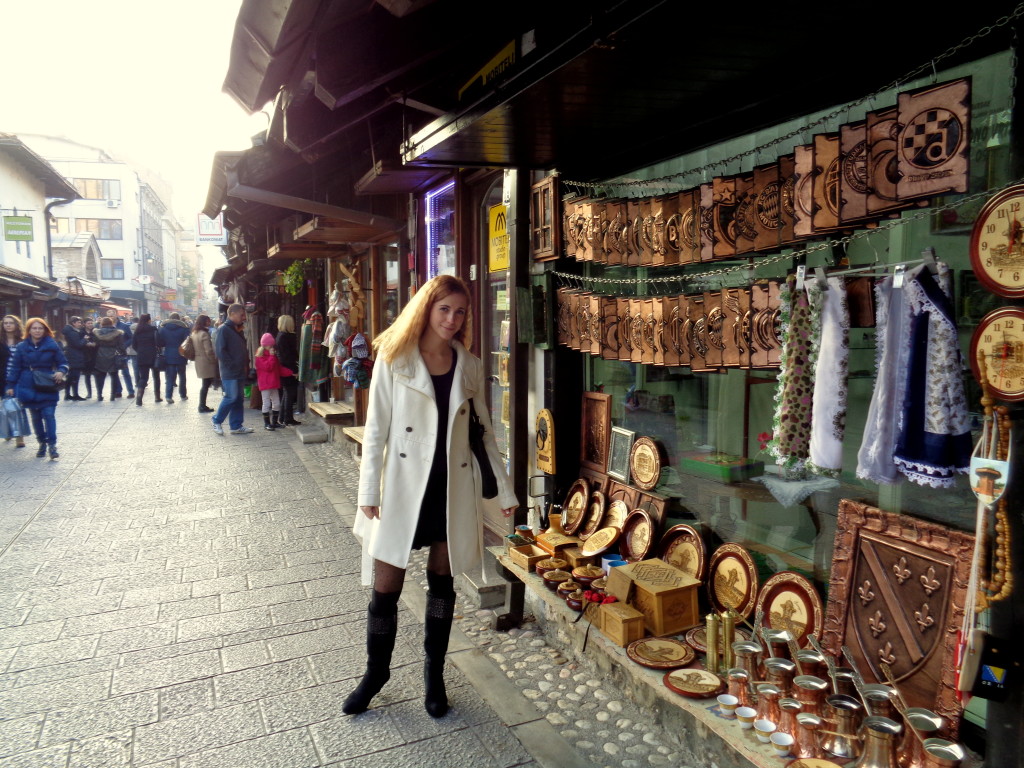 Enjoy the Nightlife
Those who like loud clubs or posh lounges will be disappointed in Sarajevo, but that doesn't mean that the nightlife is bad. The city has a lot of nice local bars decorated in a bohemian style. I went to one that was underground and looked like a cave and I loved it (unfortunately I forgot the name).
If you don't like smoke you'll have a bit of trouble as the bars and lounges in Sarajevo (and most of the country) don't have no-smoking rules. You can also check out the Zlata Ribica bar which is decorated with random trinkets and real goldfish!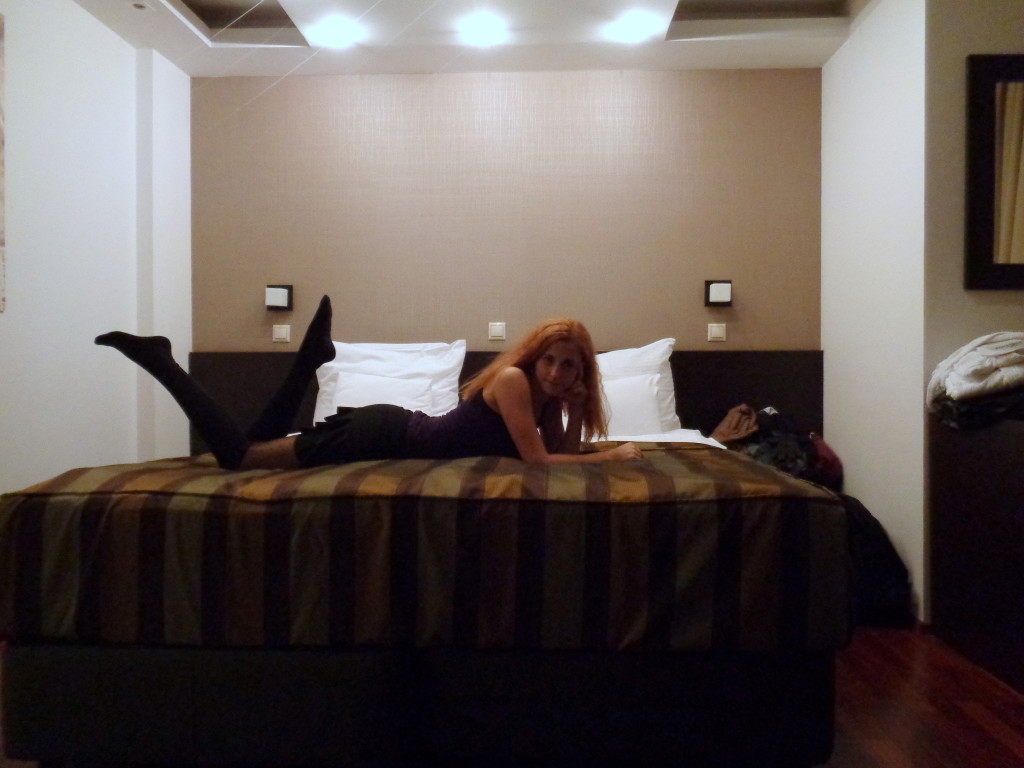 Get a Bosnian Coffee and Dessert
Bosnia is cheap so you can spoil yourself to an amazing hotel and fancy dessert without breaking the budget. My hotel would have probably cost at least 5 times more if it was in Paris, so my boyfriend at the time and I fairly enjoyed the place. Back to coffee now. Bosnian coffee is really strong, but tastes incredible. Combined with a fancy dessert, it can be a nice treat for a relaxing afternoon.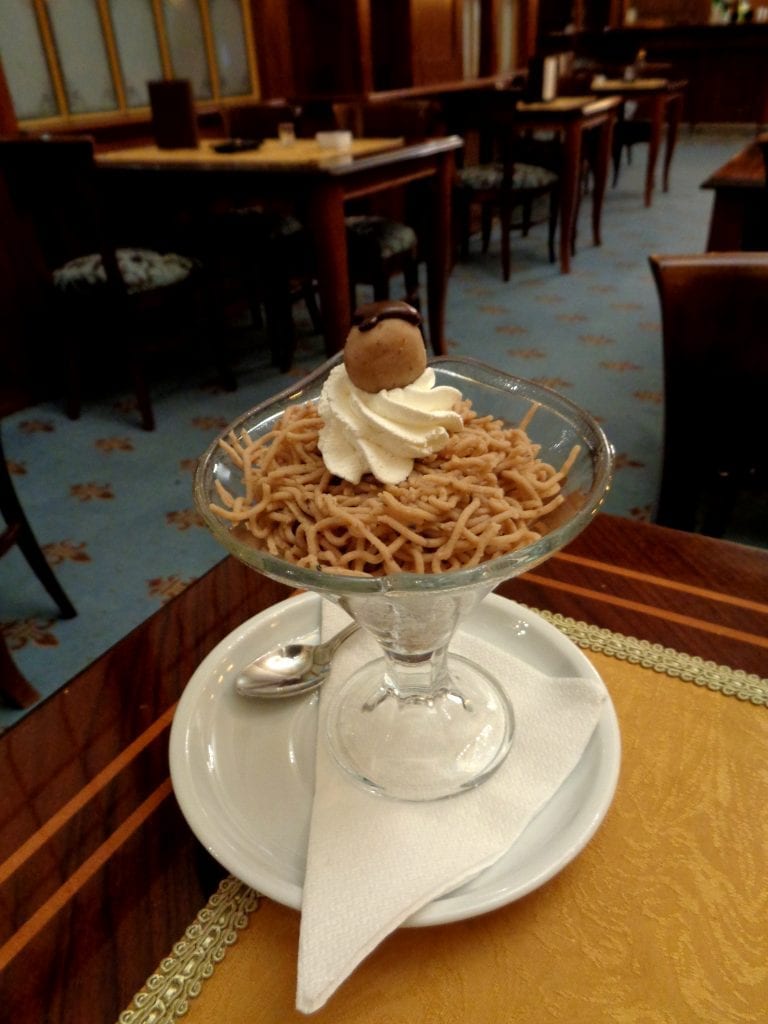 See the City from the Hill
For a few Dollars you can take a taxi to the top of the hill to see the panorama of Sarajevo. You'll also see a horrifying, but worth seeing, sea of crosses remembering the many victims of the siege.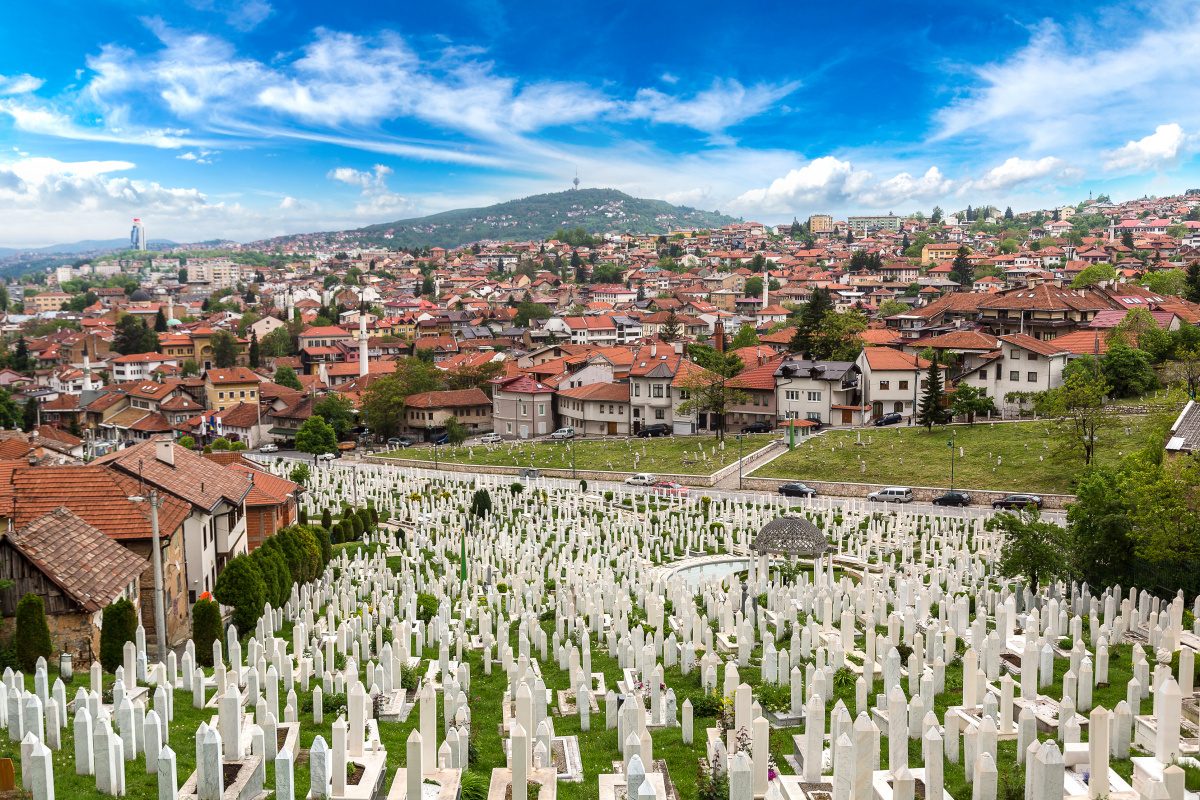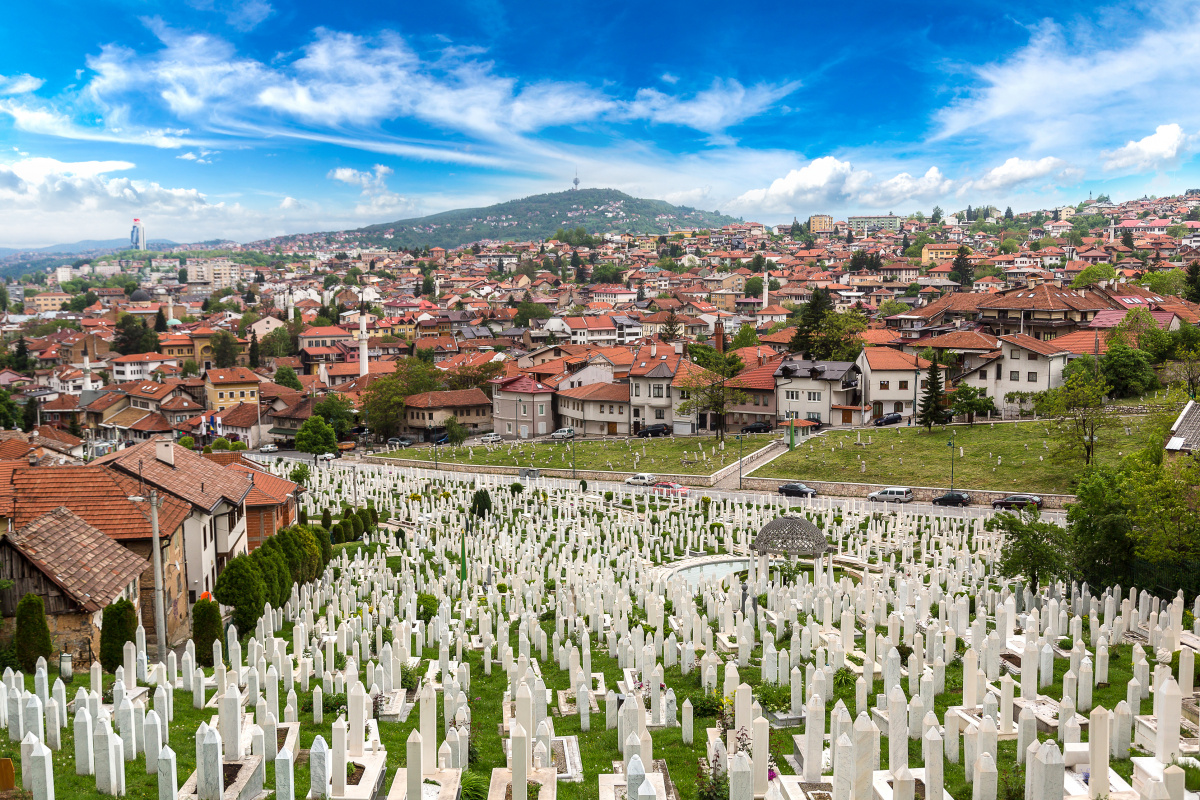 Visit Districts Outside of the Old Town
The Old Town might have been rebuilt and modernized, but the outskirts of the city have stayed the same since the siege. My friend and I were visiting his grandma, so we headed to an area outside of the center. The place would probably surprise a lot of Western tourists, who never had to experience a post-war environment.
But to me, it looked like Poland, where I was born, around twenty-something years ago. The buildings were old and covered in graffiti. There are stray dogs everywhere. Sort of like they portrayed Bratislava in an infamous movie Eurotrip.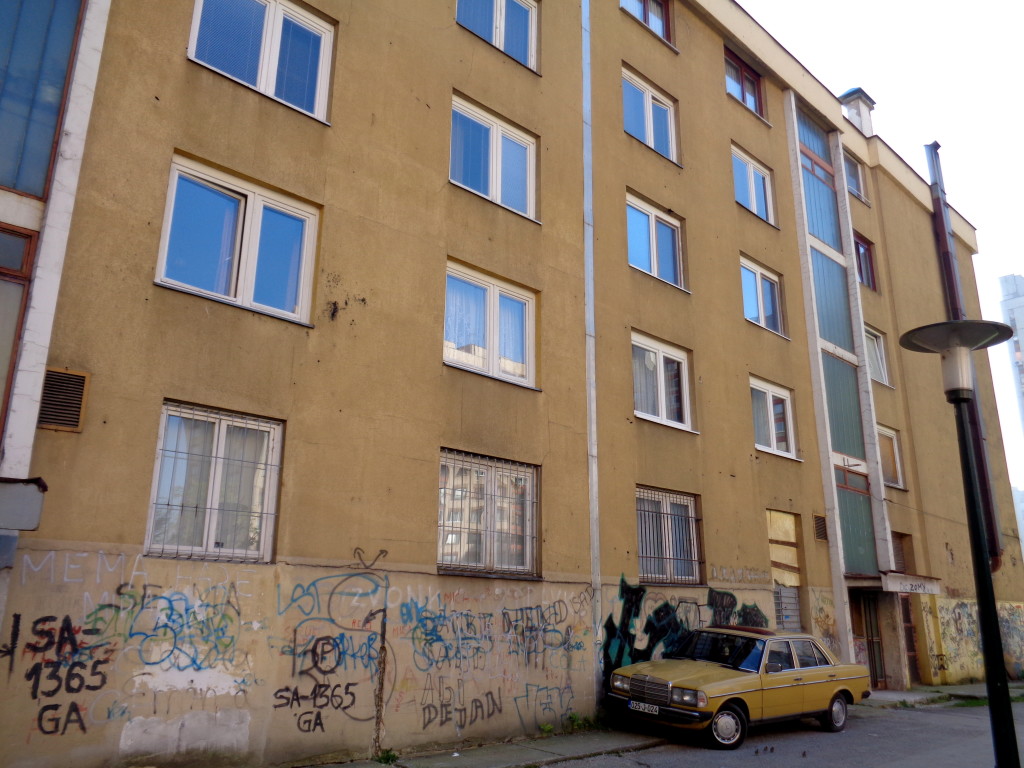 Explore the War Tunnels
During the siege Sarajevans built tunnels in order to transport people, supplies, and weapons. Today, you can visit a part of the tunnel near the airport and find out how life was during the siege. It's a short visit, but definitely worth it.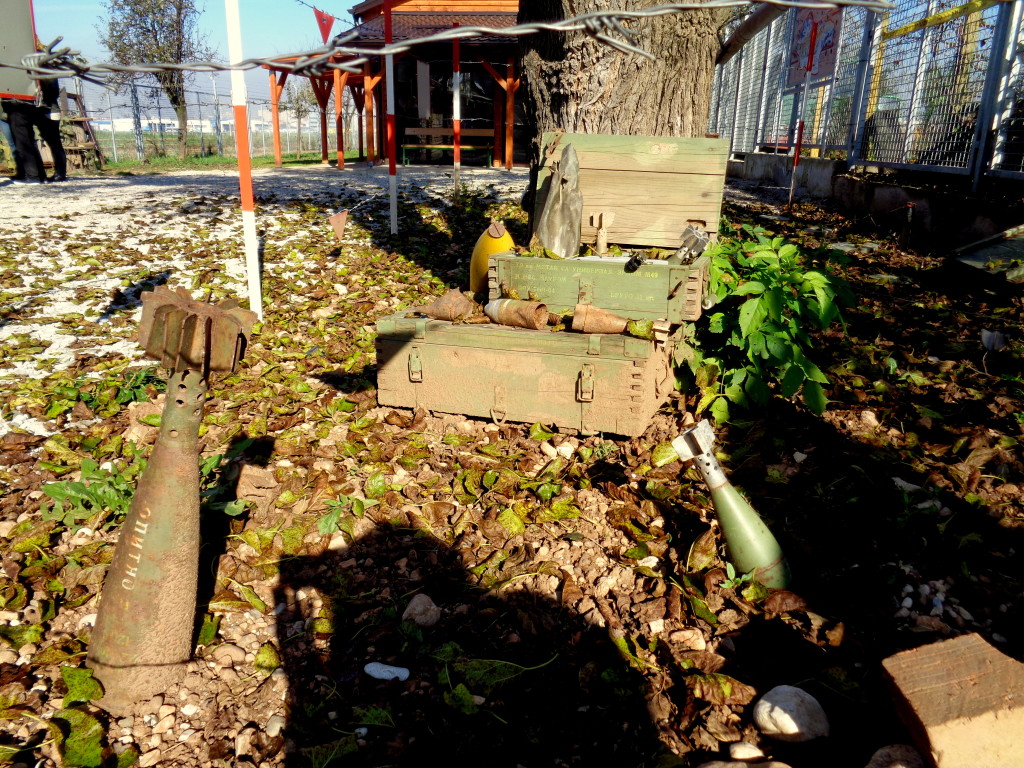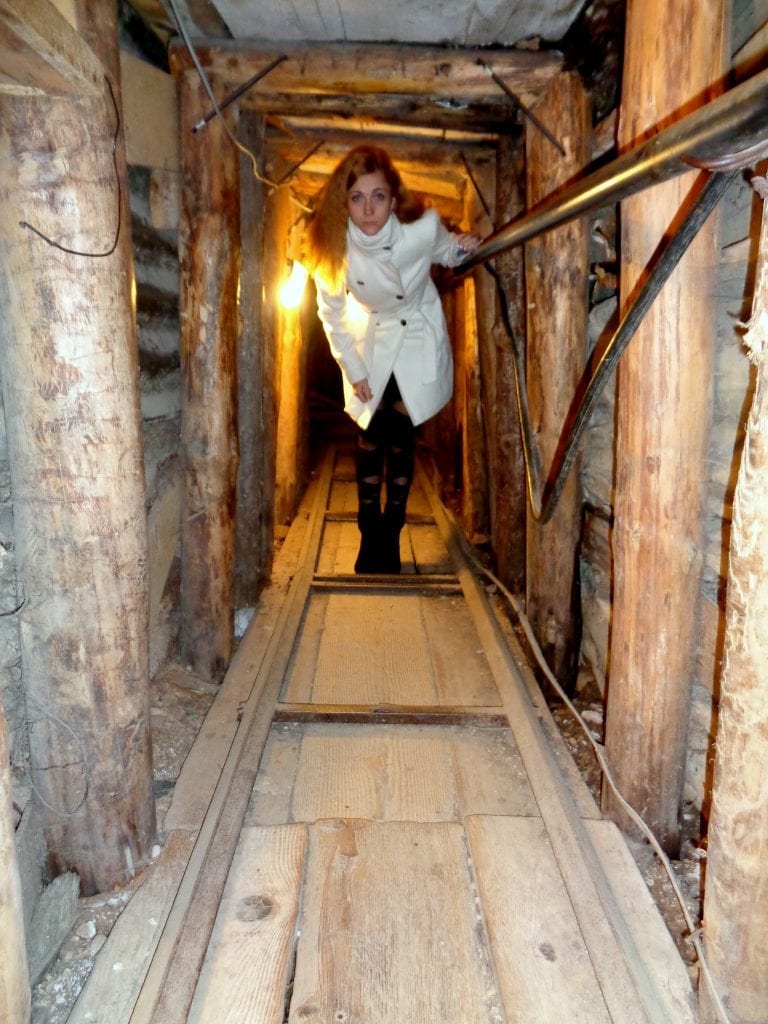 Hug Some Cats
If you're a cat person you might fall in love in Sarajevo instantly! The city has a lot of cats just wandering around. I spent ages petting this little cutie near the tunnels right before we left to the airport.