Tokyo has million things to do. You really need months to explore everything Tokyo has to offer. It's a city where everyone will find something they love.
During my first trip I explored the "basic" things to do in Tokyo, but when I returned for the second time I started to wander and look for Tokyo off the path. Here are my not too obvious secret things to do in Tokyo.
1. Visit Meguro Parasitological Museum
Come face-to-face with the world's longest tapeworm in this strange Meguro-based museum devoted to parasites. With over 45,000 specimens in its collection, you're sure to find something that disgusts you. Plus, you'll learn about all the ways animals can transfer parasites to you throughout your life. Hurray!
An unlucky soul got the record-breaking 29-ft tapeworm after eating sushi, so you might want to hold off on eating before entering. Luckily, entry is free.
---
2. Enjoy Ghibli Museum
Whether you've only heard of My Neighbor Totoro or you start drunken debates with randoms about which Miyazaki film is the best, the Ghibli Museum in Mitaka is worth a visit. It's designed in the style of the films Miyazaki helped create, complete with many of his famous characters.
Watch short films exclusive to the museum, learn about the history of the studio and animation, and pay homage to this creative animator/director/all-around Manga god.
Tickets are not sold at the museum, and purchasing them can be confusing. Get them online at local JTB offices 3 months in advance, or in Japan at Lawson convenience stores starting the 10th of the previous month. Try for weekdays as weekends and holidays sell out. Otherwise, book with Viator.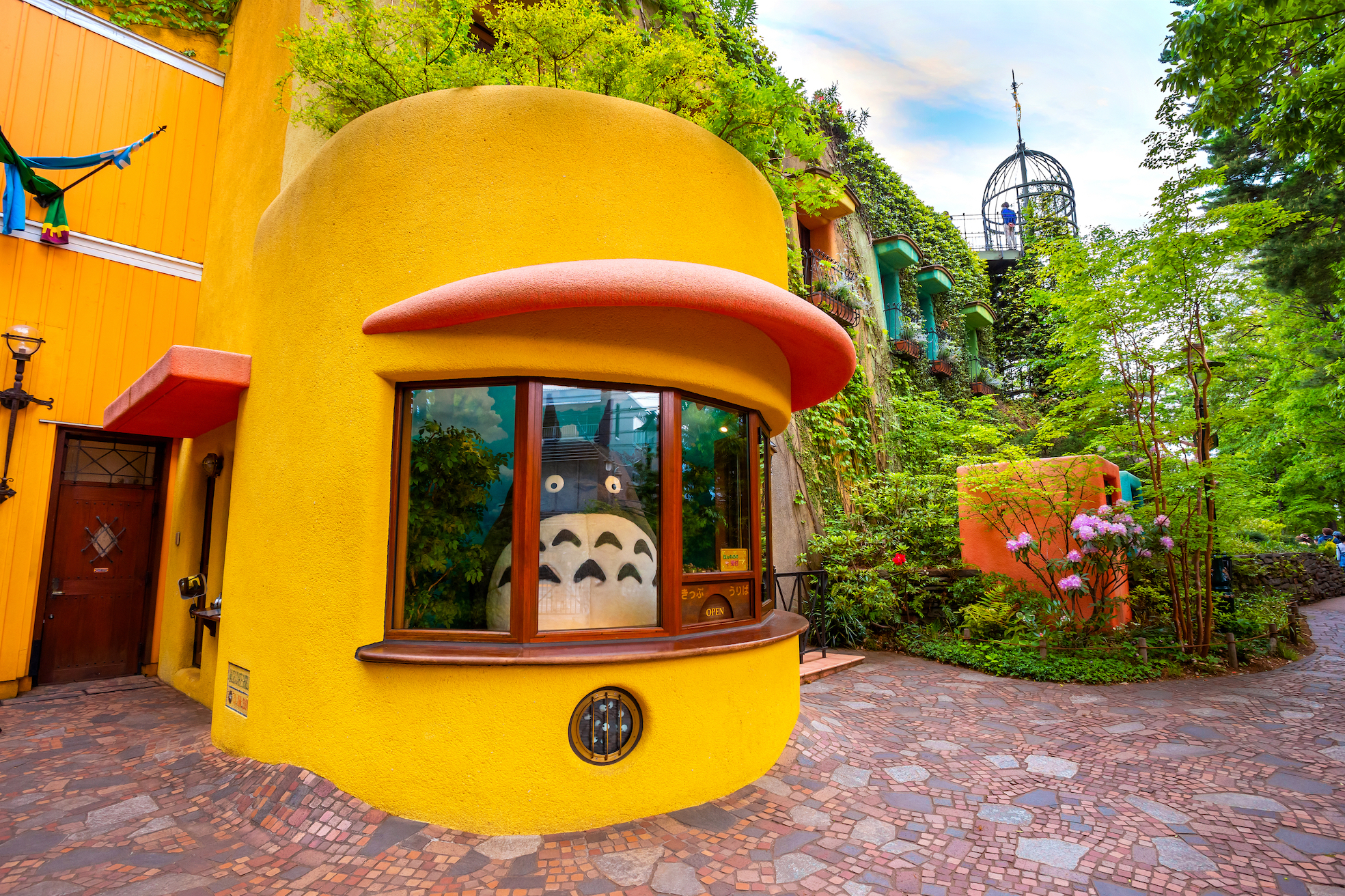 ---
3. Rent a Friend
No, not that kind of "friend".
There's nothing sexual about this strange service used to help people cope with loneliness, fake engagements, or talk about their day. As a tourist, it can help you feel more at ease in a city known for overwhelming visitors and locals alike. You'll never walk alone in Japan.
Expect to pay at least $115 for two hours.
---
4. Step Into a Different World at Anata No Warehouse
If you're looking to play video games and feel like you're in one at the same time, check out Anata no Warehouse in Kawasaki.
Designed as a cyberpunk dystopian version of Hong Kong's walled Kowloon city, this giant building offers floors of arcade-style, casino, and barroom gaming. From the grimy walls to the old ads and signs, the arcade's designers took painstaking measures to recreate the city. They even shipped in trash from Hong Kong that's a dedication to your craft.
You can still walkthrough for free if you're not much of a gamer. Otherwise, prices vary for individual games, but you might want to try some as they're pretty strange.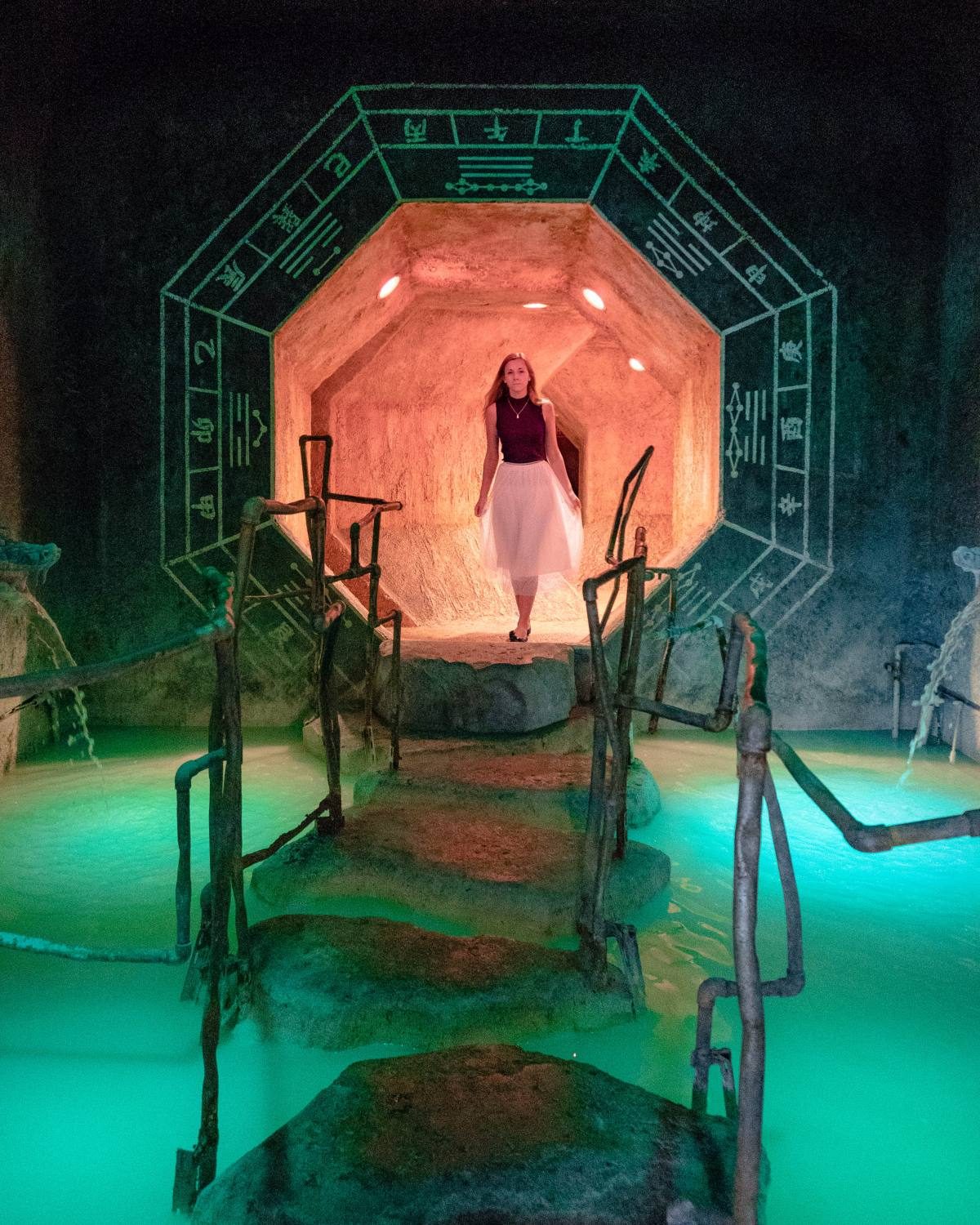 ---
5. Visit Sanrio Puroland
Disney has their classic It's a Small World ride. The indoor theme park opened by the kawaii-focused Sanrio Company in Tama New Town might've outdone them. Where else can you take a boat ride led by the cuddly Cinnamoroll to a party hosted by the Hello Kitty herself?
Tickets start at $22USD for kids and $30USD for adults for weekday passes, which are cheaper than weekends. Your best bet would be booking with Viator, as it's actually cheaper that way.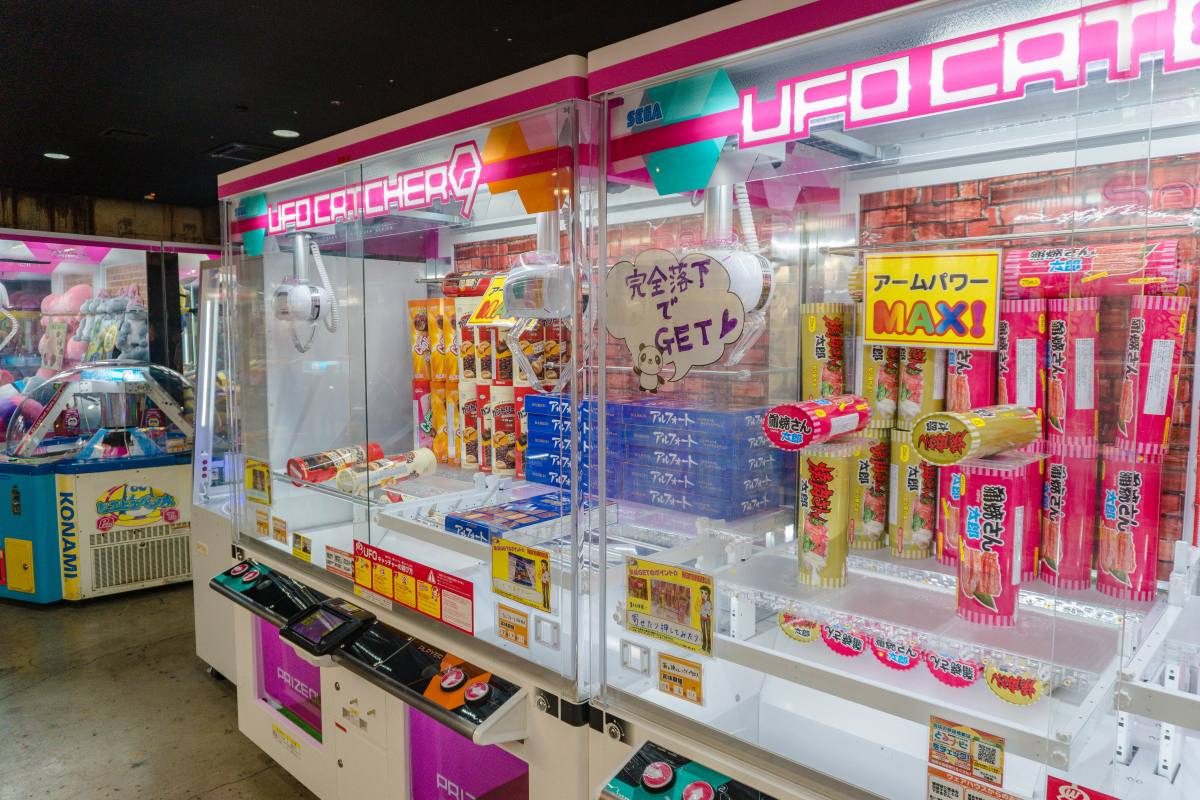 ---
6. Pet some Furry Friends at a Cat Cafe
These are popping up all over the world, but you'll find the cat cafes scattered throughout Tokyo. If you've never heard of them, it's exactly what it sounds like. Pay a time-based cover charge, drink beverages, and pet cats. Lots of them.
Cat Cafe Calico is popular in Shinjuku, while Neko JaLaLa in Akihabara boasts more exotic breeds. Entry runs ~$9/hr on weekdays and more on weekends.
---
7. Visit the Cat Street
There are actually two Cat Streets in Tokyo. Shibuya Cat Street near Shibuya Crossing fits right in with the nearby Harajuku scene. Teens and hipsters sporting funky colored outfits, frills, and kawaii fashion.
But over in Yanaka, Yanaka Ginza is like Main Street in Cat Town. Cat figures, cat faces, cat jewelry. Real cats, fake cats, cat waffles, cat beer. Cat waffles with cat beer. Grab some cheap street food and take in Cat Town in all its furry glory. There are barely any tourists around.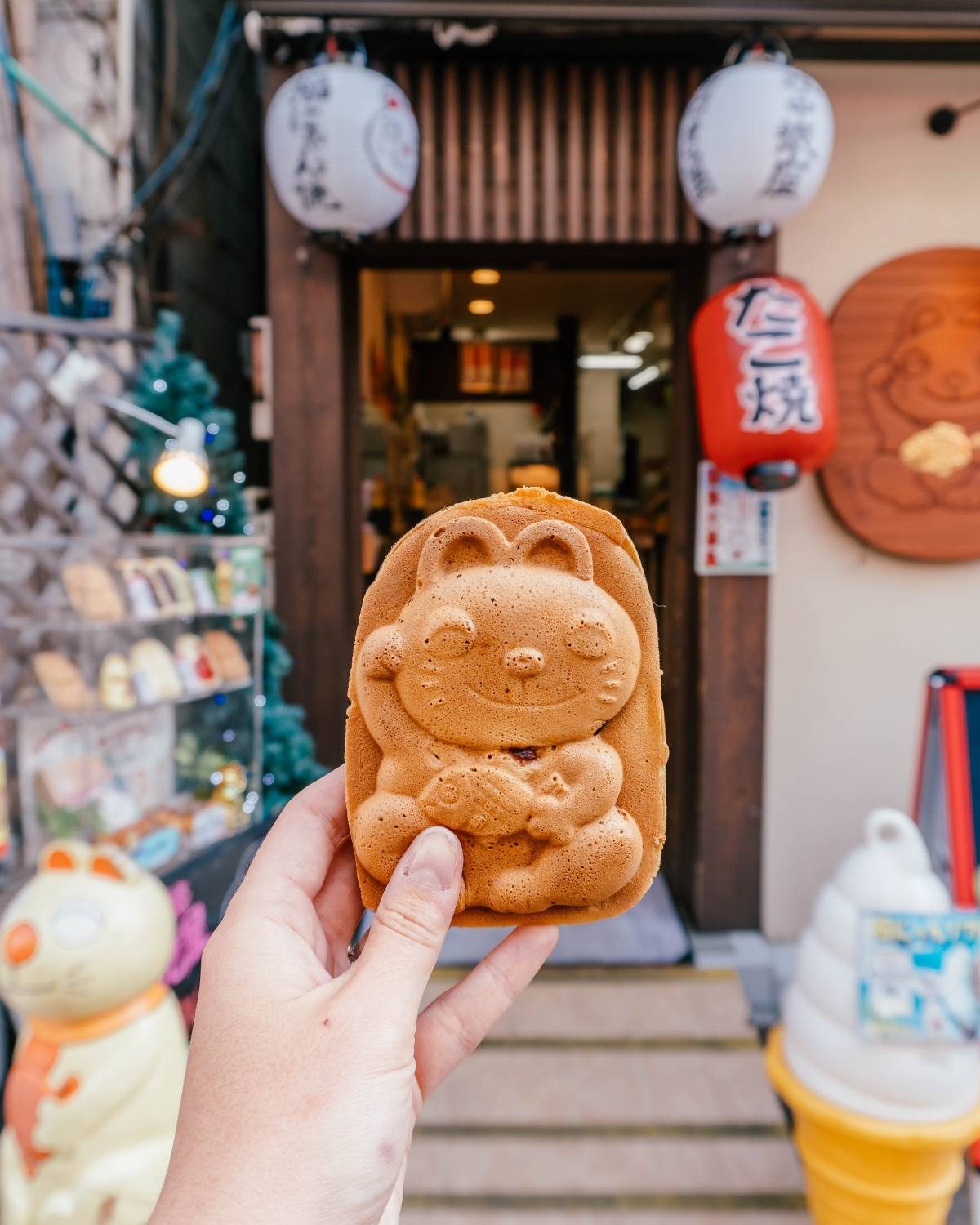 ---
8. Drive Mario Karts
Put on your favorite Mario Kart character costume and race through the streets of Tokyo with other drivers at speeds up to 60 km (37 mph) with MariCar Akihabara. With multiple tracks to choose from (sorry, no Rainbow Road), MariCar says,'Once is never enough!' The only things missing are the shells and banana peels.
You'll need an International Driving Permit, or a SOFA License for US Forces to use the karts.
Prices are $81 and up depending on course length, and you can work out a discount if you write up a thorough review on your blog or social media profile.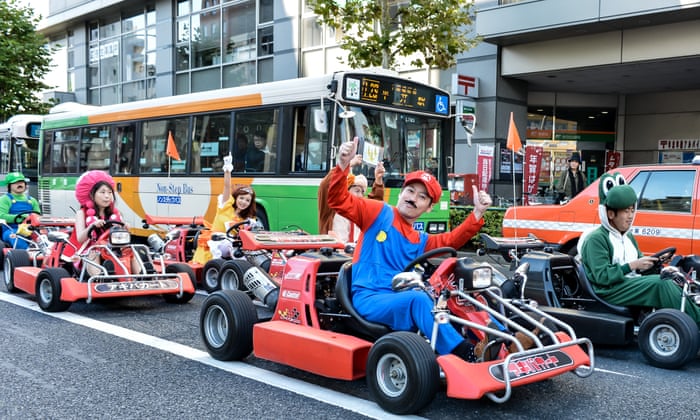 ---
8. Feast like an apocalypse king at Mr Kanso
It's the end of the world. Imagine yourself in your own wasteland bunker as you get drunk and gorge yourself on over 350 delicious canned foods from around the globe. You can find Mr. Kanso in Shinjuku. Cans range from around $1.80 to as much as $18 USD, and they even do pairings. Walrus curry and Jack, anyone?
9. Strike a pose at Purikura no Mecca
For diehard fans of the selfy, Purikura no Mecca in Shibuya offers you the chance to take as many as you want. Hell, why use only one camera?
Bounce from photobooth to photobooth armed with an endless array of editing tools to indulge your vanity. Long lashes and doe eyes for ultimate kawaii? Yep. Anime edit to make you look like a character straight from your favorite comic series? You know it.
This isn't just for women and children. But apparently the manga girls were too much for some male guests, so men-only groups or guys looking for a solo-shoot are not allowed. Prices start at around $3.50.
---
10. Visit Aokigahara Forest
Aokigahara, also known as the Sea of Trees, is a forest on the northwestern flank of Japan's Mount Fuji thriving on 30 square kilometers of hardened lava laid down by the last major eruption of Mount Fuji.
The forest offers gorgeous views of Mount Fuji, distinctive lava plateau, 300-year-old trees, and the enchanting Narusawa Ice Cave.
While the forest is a beautiful place to visit, but it's also a spooky place, as it's the world's second most popular place to take one's life (after Golden Gate Bridge in San Francisco). Some believe the ghosts – yurei, of those abandoned and the mournful spirits of the suicidal linger in the woods.
Compasses, cellphones, GPS systems also don't work in the forest due to the magnetic iron, so stay on the path when you visit.
---
A trip to Tokyo is an assault on the senses. From temples steeped in ancient history to technological advancements and absurdities, Japan's capital pulses and thrives like a neon-lit neural network.