What comes to your mind when you hear Russia? Cold winters, vodka, bears? St. Petersburg, however, is much more than this. It's the cultural capital of Russia, and probably one of the most beautiful cities in Europe. St. Petersburg is also the northernmost the population over a million people. To be precise, St. Petersburg has more than 5 million citizens and is the fourth biggest city in Europe – after Istanbul, Moscow, and London.
While St. Petersburg was a truly international city (and it used to be the Capital of Russia) during the times of the Russian Empire, it lost its status after the Bolshevik Revolution in 1917. After the USSR collapsed in 1991, St. Petersburg started attracting more international tourists and expats.
I was born and lived in St. Petersburg Russia until the age of 22, so I know plenty of things about St. Petersburg and I'd love to tell you some.
Living in Russia: Guide to Moving to St. Petersburg Russia

Communication in Russia
It's true that Russians don't speak many foreign languages, so the main struggle when living in Russia is the communication. St. Petersburg, however, is the easiest city to live in Russia. On average, more people speak foreign languages (especially German) thank in other Russian cities and all the signs are written in two languages. While even in Moscow, for example, all names of the stations in the metro are written in Russian only.
There are no problems at restaurants because most of them (at least in the city center) have employees speaking English and English menus. Generally, people in St. Petersburg are moderately friendly and eager to help non-Russia speakers.
---
Cost of living in St. Petersburg
St. Petersburg is an inexpensive city to live in, especially if your salary is in US dollars or Euros. In case you're a freelancer making around $1500 a month, you can live very well in Russia.
You'll pay around $500 for a pretty good, fully furnished one bedroom flat in a good location. Groceries and eating out will cost you around $300-$400 a month.
Services like manicure, nail polish, and various beauty procedures are extremely popular in Russia, so the cost, compared to Western Europe is cheaper. You'll pay no more than $15 for shellac with the manicure included. A haircut cane be done for $10 too, depending on a salon.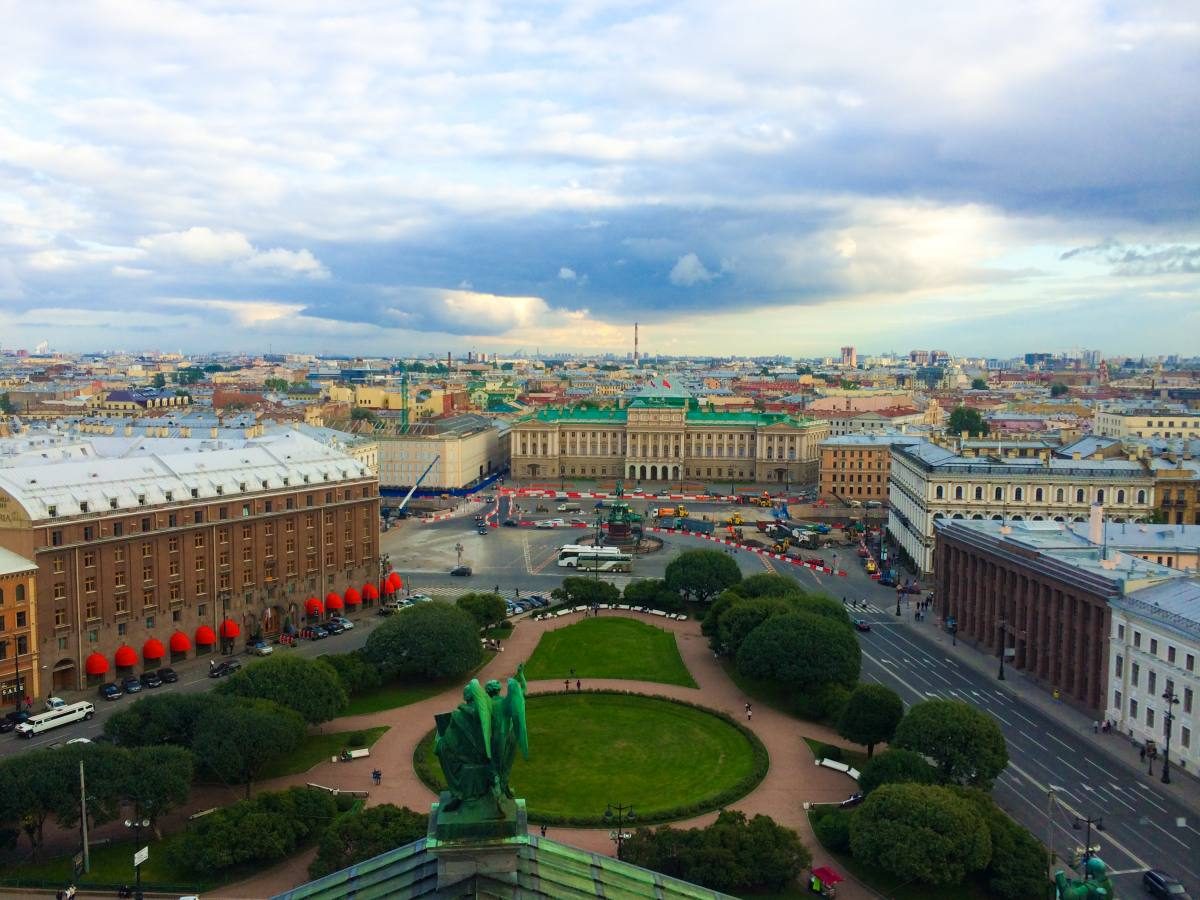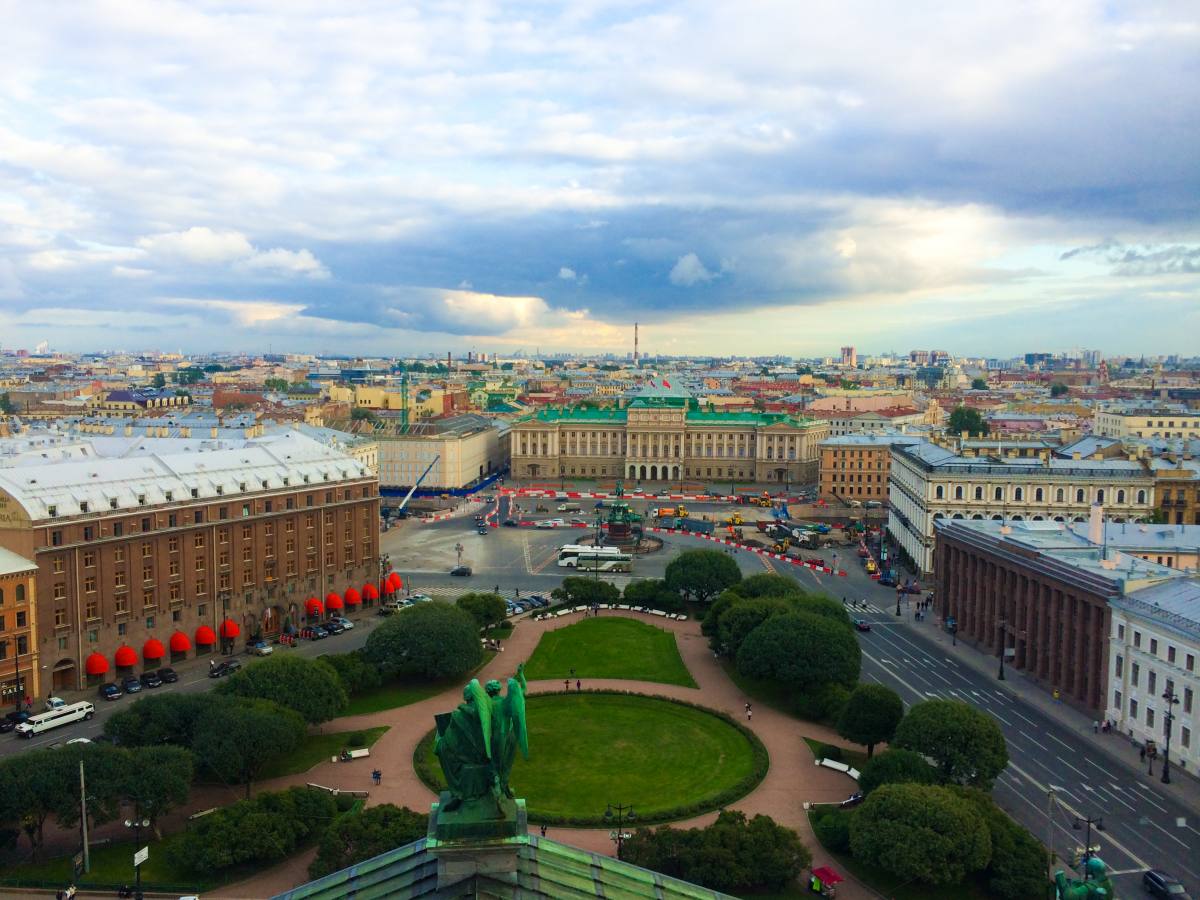 ---
Getting a work visa for Russia
The easiest way to move to Russia is to start teaching a language at a language school. You'll get invited, get a work visa arranged and can work as many hours a week as you wish. The salary won't be big, but most people are also doing some private teaching. Also, it's possible to do some freelance work in your free time to increase your earnings.
Another easy option to get a visa to Russia is studying there. Most people who studied in Russia are also able to find a job and remain there if they want to. However, very few universities offer courses in English. In St. Petersburg, only the Polytechnical University and HSM of SPBUE do that.
Citizens of some countries (especially in Asia and South America) can stay in Russia up to 3 months without a visa. If you're from the USA or EU and you'd like to live in Russia for a while, you need to get a visa and you won't get a tourist visa for more than a month at the time.
If you're a US citizen or resident I suggest contacting HQ Visa service. They're the best and quickest when it comes to arranging visas online, not only to Russia.
---
Safety in St. Petersburg
St. Petersburg is a pretty safe city. Unlike most big cities in the world, it doesn't have secluded districts for rich or poor inhabitants or no-go zones. Obviously, there are some zones that aren't nice, but it has nothing to do with safety. They aren't nice because of the lack of infrastructure and ugly buildings.
The only area you could avoid at night is close to the Moskovsky railway station (especially Goncharnaya street), because it's a place of cheap bars and kebabs and you risk to encounter many 'chav' drunk people.
The nicest zones to live in St. Petersburg is probably Chernyshevskaya, Vasileostrovskaya, Plotshad Lenina, Admiralteyskaya, Gor'kovskaya, Petrogradskaya, Avtovo, Moskovskaya, Krestovsky Ostrov and Sportivnaya.
---
Public Transportation
In St. Petersburg all signs are written in both Russian and English and every station is also dubbed with the Latin letters (Russians use Cyrillic). The buses, however, don't have either announcements or signs in English, so the best way of getting around is using Google maps and constantly checking your location on the map.
The toughest thing in St. Petersburg is using the minibusses that stop on request only. In case if you're not speaking Russian well enough you can tell the driver to stop at the next bus stop ("Na ostanovke, pozhalujsta"), or you'll end up leaving on the last stop of the route.
---
Renting a flat in St. Petersburg
Finding a flat in St. Petersburg isn't very complicated. There are plenty of agencies you can contact and some might even speak English. You can contact landlords directly on the websites like Zian and Avito.
---
Medical help in St. Petersburg
Getting medical help in St. Petersburg, Russia for free is possible if you have an insurance from work. However, if you don't have one, don't worry. Even if you go to a doctor at a posh clinic, the consolation won't cost you more than $50 and the treatment is usually not so expensive either.
You can get an X-ray or an ultrasound for as low as $20-$40 and even a surgery for $200-500. Dental care in Russia is also one of the cheapest in the world.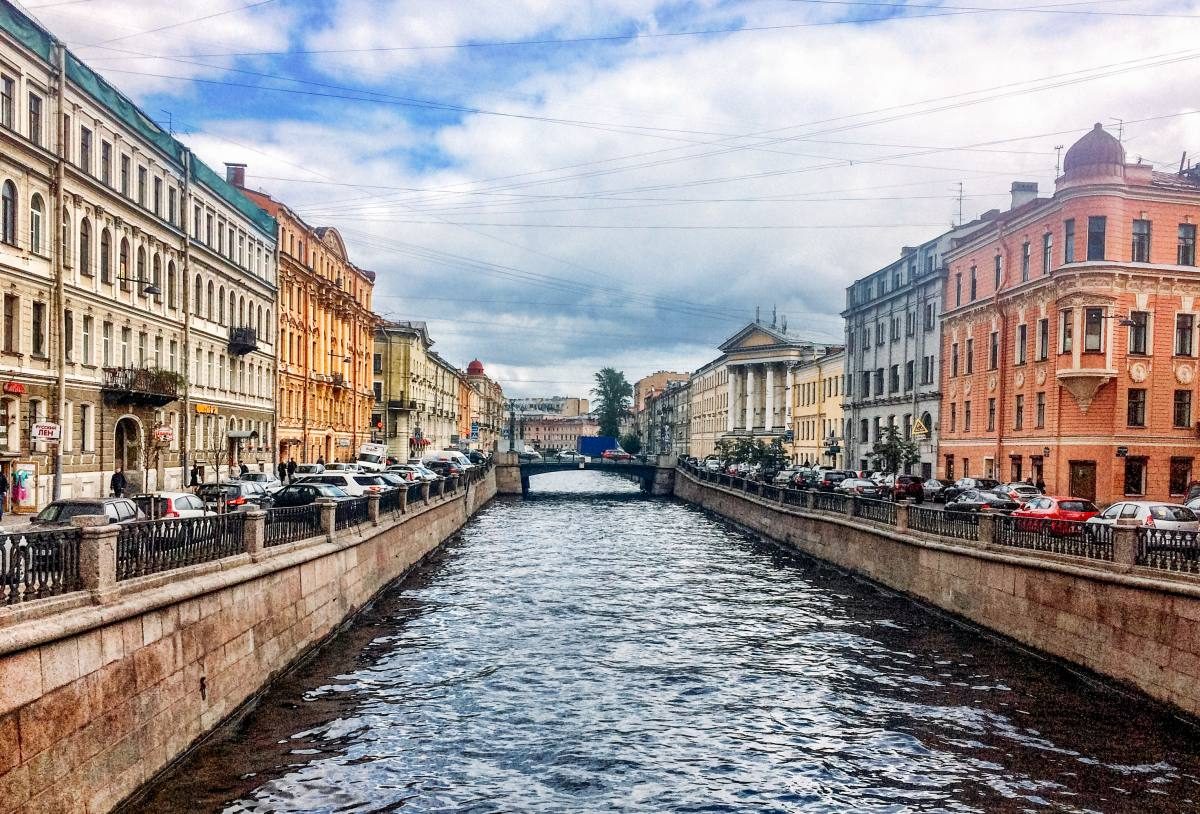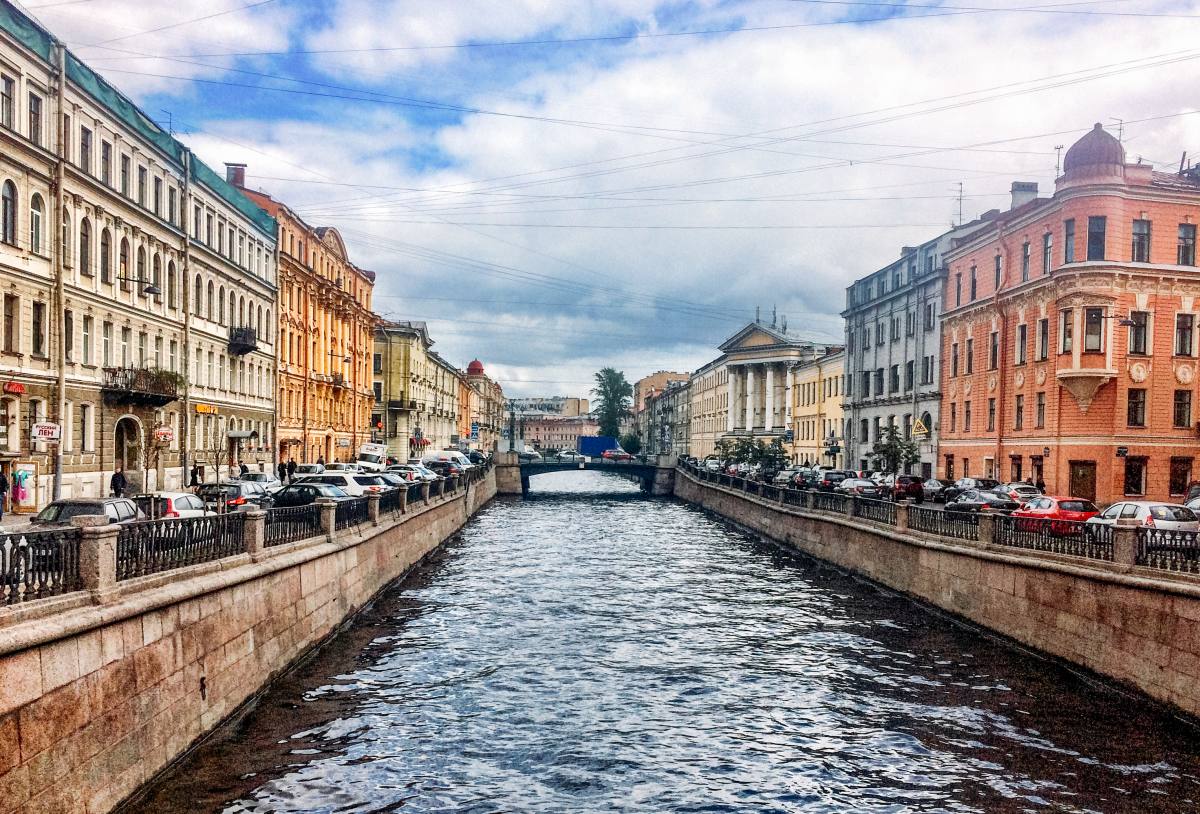 ---
Useful books when you're moving to Russia:
If you have any questions about living in St. Petersburg, shoot them over in the comments below!
---
Liked the post? PIN IT!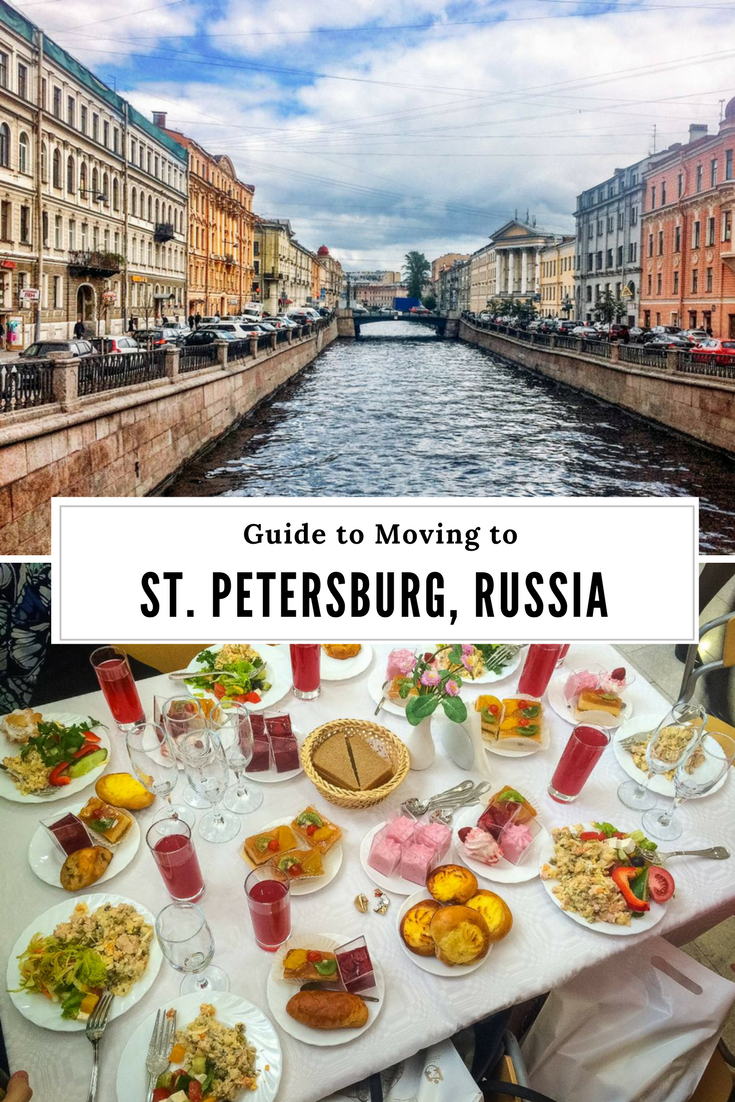 ---
Post written by Liza. Liza is a passionate traveler, Instagram addict and co-founder of Tripsget Blog and iOS App. After visiting 56 counties, she chose Edinburgh, Scotland as her home base. However, who knows, where she is going to be in a year or two. Her favorite places on Earth include Hong Kong, London and Munich.