I've been hearing stories about Cuba since childhood, as my parents went on their honeymoon there. Then, I ended up in high school that had Jose Marti for a patron. To European visitors, Cuba has been opened as long as I can remember, but the country has never experienced a tourist boom like it happened with Thailand or Egypt. It was just one of many islands with stunning beaches in the Caribbean. Of course, on top of everything, it had the old cars and colonial architecture, but so did some other countries in the region.
Since the US lifted a ban on traveling to Cuba almost 2 years ago, it seems to me that Cuba has become a new 'trendy' destination. We can't deny that Cuba is experiencing a tourism boom at the moment. On every travel forum, someone talks about going to Cuba on a weekly basis, and even my American friends who barely travel, suddenly want to visit Cuba on their next annual leave. Why?
Truth to be told, since the ban was lifted nothing had changed in Cuba for the first year. Nobody built new hotels, resorts, new attractions or new beaches haven't opened. But it's not only that. Even before the ban American could technically still travel to Cuba through Mexico, purchasing their tourist card (visa) at the airport, just like they're still doing these days. So I'm asking…
Why does everyone want to visit Cuba now?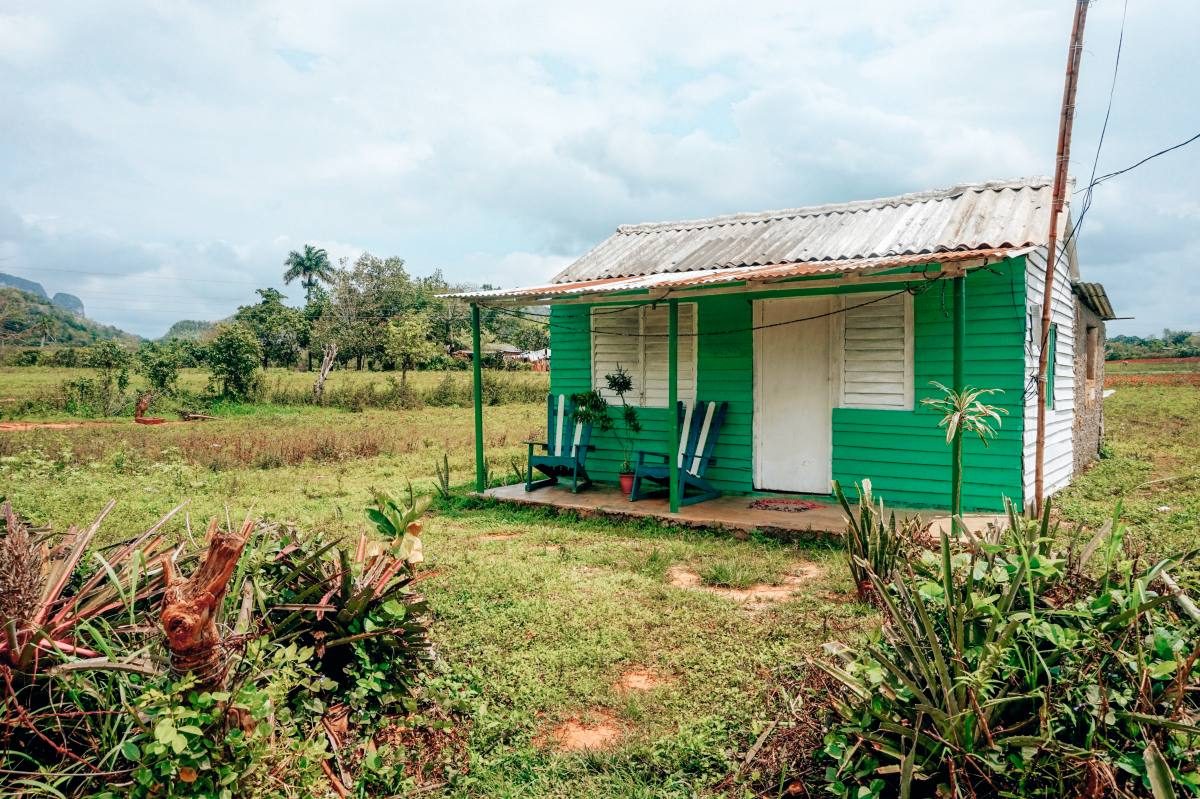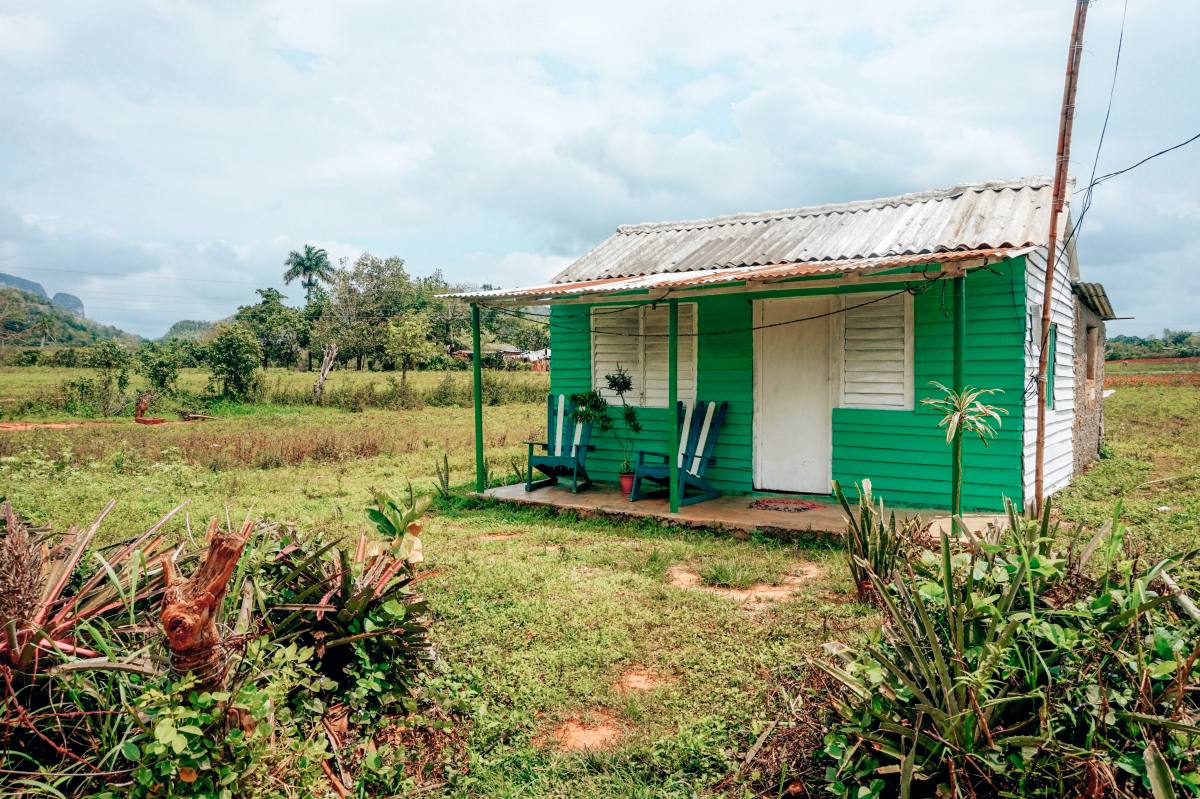 Cuba is a truly unique country, surrounded by many myths, and filled with antagonistic ideologies. Its natural beauty, overwhelming cultures, and contradictions is one of a kind. But, as I already briefly said in my travel tips for Cuba article, there are many misconceptions about traveling there.
Many travelers who go to Cuba, stay in Havana, Vinales, and Varadero. They enjoy the tourist route and come back home, astonished how fun Cuba was, but complaining that the food was awful and there were lots of scams. Those who visit Cuba on newly launched cruises, usually spend a day or two maximum in Havana loving the old cars. I heard the same thing countless numbers of time.
One would say that the sudden increase of tourism in Cuba is a good thing, but knowing what I know – after my visit to Cuba, I'm not entirely sure about that. Cuba isn't there only for tourists' entertainment. Going to Cuba isn't the same things as going to Riviera Maya in Mexico, and that's what many people simply don't understand. The situation in Cuba is often hard to understand even for Cubans, leave alone visitors who spend a very short amount of time there.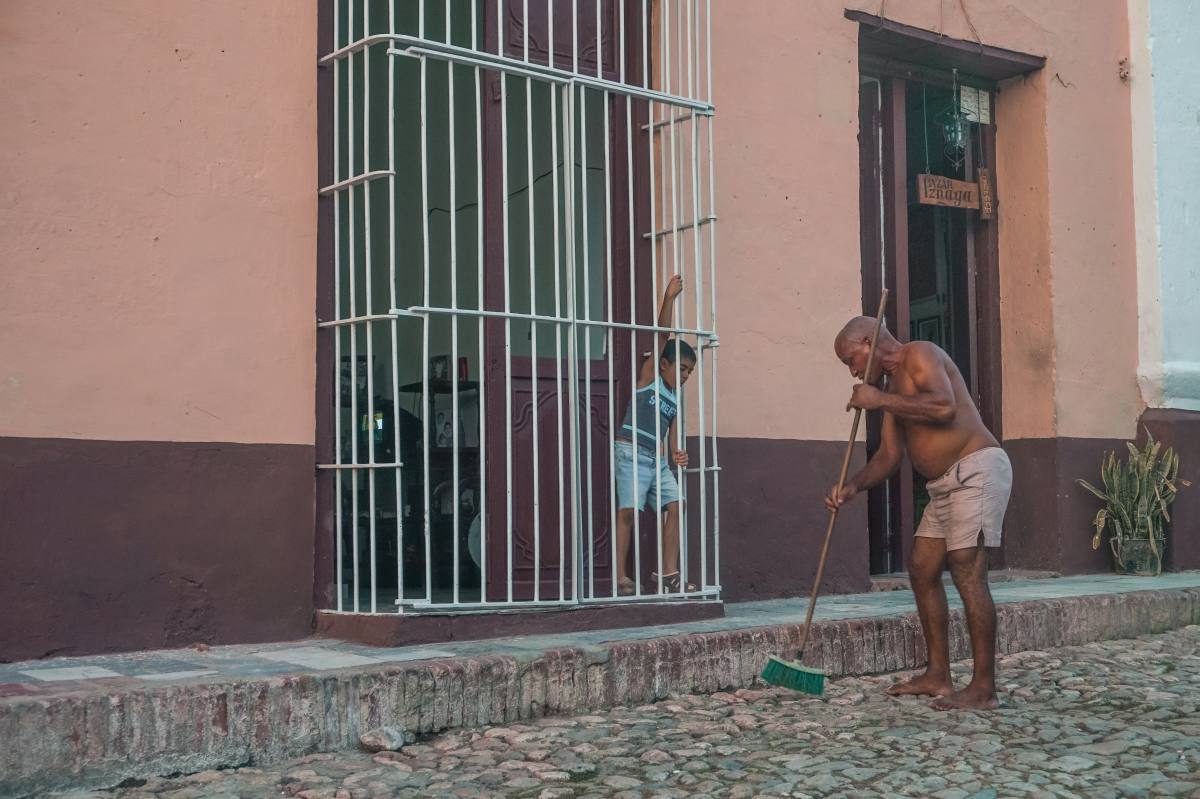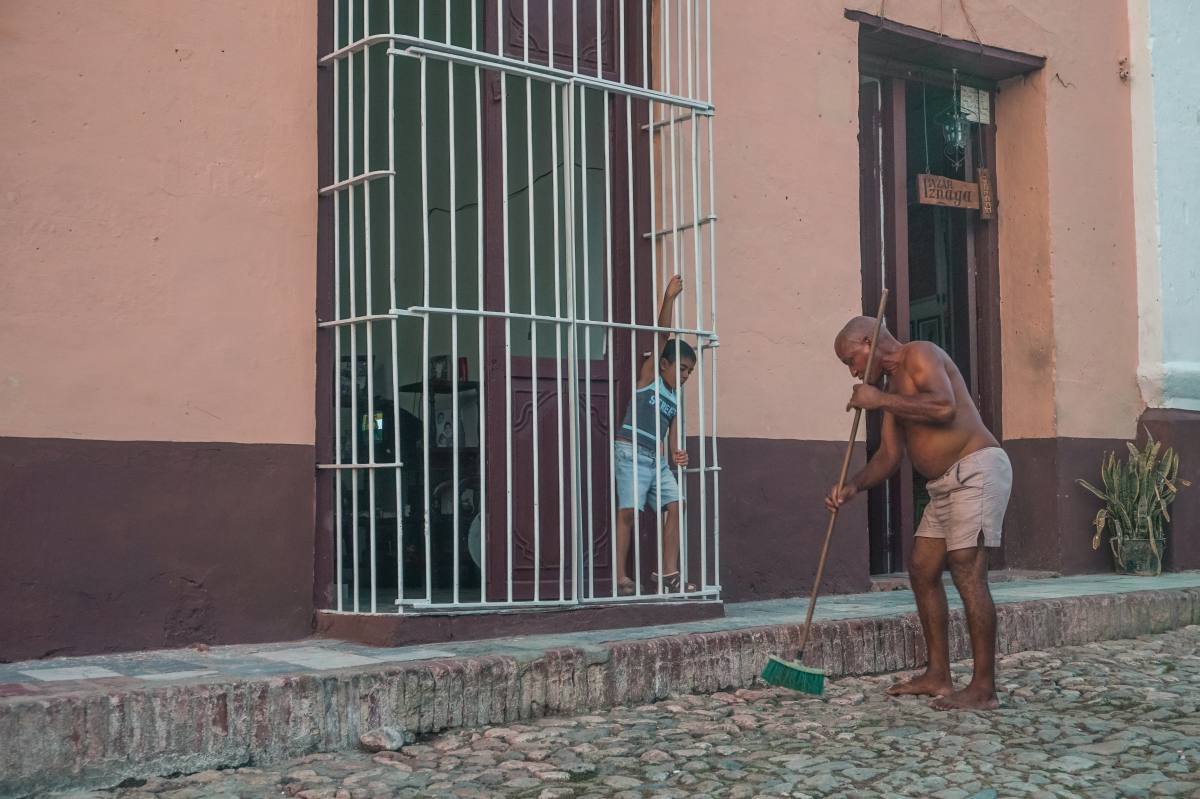 I myself, still have a lot more to learn about Cuba, this is why I'm planning on returning at some point, but here's what I can tell you so far. I was fortunate enough to visit smaller towns with no tourists at all, and thanks to my fluent Spanish I was able to have longer chats with locals.
I began to struggle with the way Cuba is presented on social media. Especially since it's one of the upcoming 'Instagram-famous' places. By no means, I'm saying not to visit Cuba, quite the opposite. But if you visit, please understand the place beyond the colorful walls on Instagram.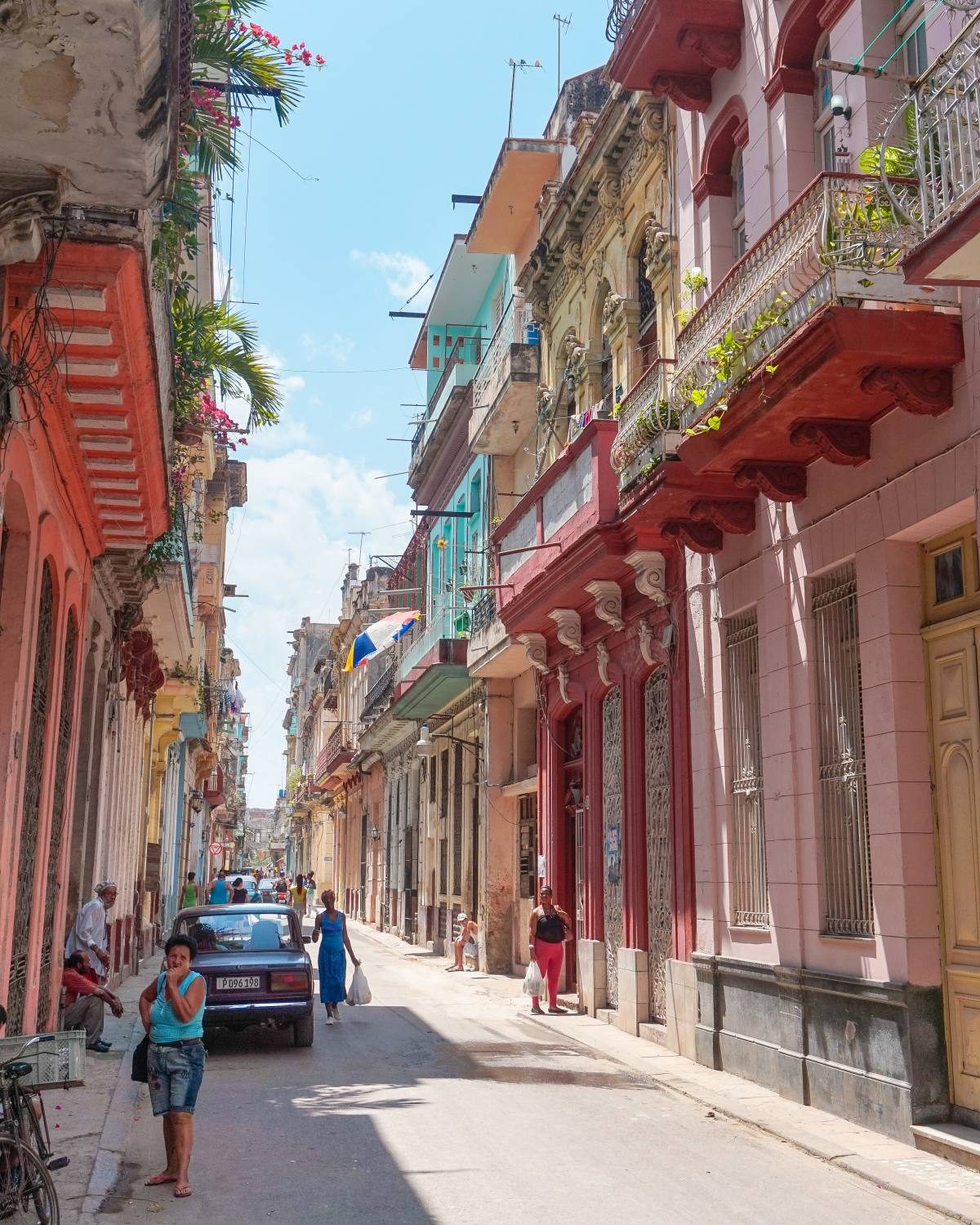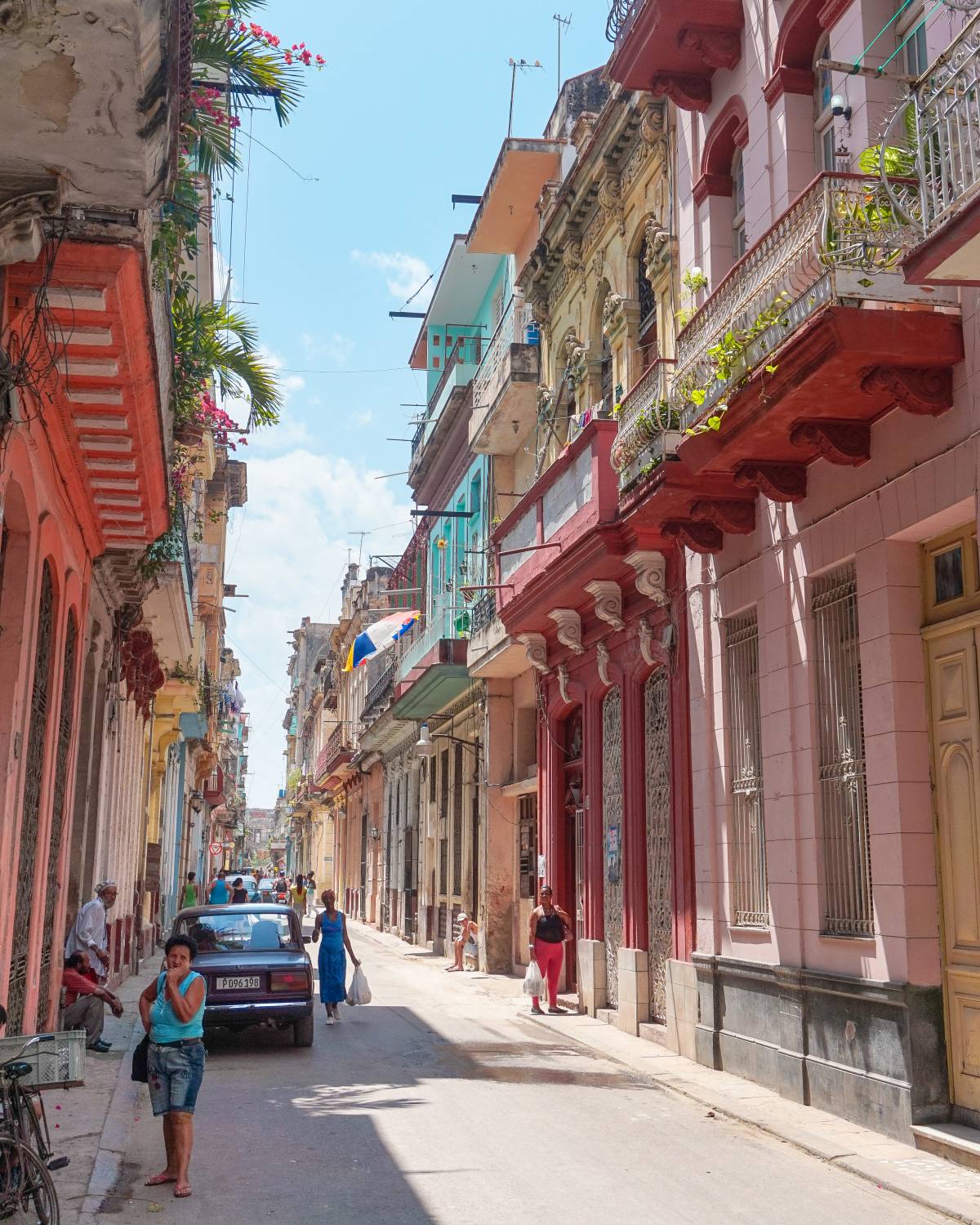 ---
Cuba isn't going to get 'Americanized'
One of the biggest misconceptions about Cuba is the perception of it being Americanized. That's why everyone should rush to see it – many people say. Here's a spoiler alert: the country isn't going to change very soon. While the cruises dock there these days and hotel chains like Kempinski are purchasing lands, the situation in the country isn't going to make it commercialized anytime soon. Because who's going to pay for the renovation of the road that leads to the fancy hotel?
In fact, due to the increase of tourism the country is experiencing various problems. Starting from the fact that the country did run out of beer a few months ago, because tourists have drunk it all, through terrible roads and lack of many gas stations, to heavy limitations on dollar exchange. The country isn't ready to become the next spot with luxury resorts outside of Varadero and fancy Michelin star dining.
With current Trump administration, things have become even more uncertain. No one knows whether the new U.S. President will live up to his promises of reversing Obama's rapprochement with Cuba if, in his own words, the island "is unwilling to make a better deal for the Cuban people".
I saw an article by a fellow travel blogger some time ago that said they people painting buildings, rebuilding old walls and the capital building was full of scaffolding. This person made a conclusion that Cuba is preparing for something big, such as an influx of Americans to come and visit. While it's a fair observation, as Havana is being constantly renovated, it's only an illusion. In fact, if I didn't talk to locals I'd have thought the same thing.
Apparently, Havana has ALWAYS been under renovation. Locals explained to me that when someone important comes to town, political delegation or the Pope, the main streets leading from the airport all the way to the capital building are being painted and rebuilt. New bricks, new bright colors, new ornaments – everything looks colorful and shiny.
It doesn't last very long, as it's made in a crappy way in order to someone to get money for the new investment when the time comes. Also, the constructions don't touch any side streets, 'because they won't let the important people go there'.
I know this issue too well from Poland, a country with the same communist past, where these 'investments' were happening way too often. The most obvious example would be the infamous tunnel in Warsaw where someone decided to spend millions on building a tunnel (that actually ended up being not tall enough for trucks) on a perfectly good road right next to the river. The reason? To put some grass on top of it so someone up there could make a lot of money.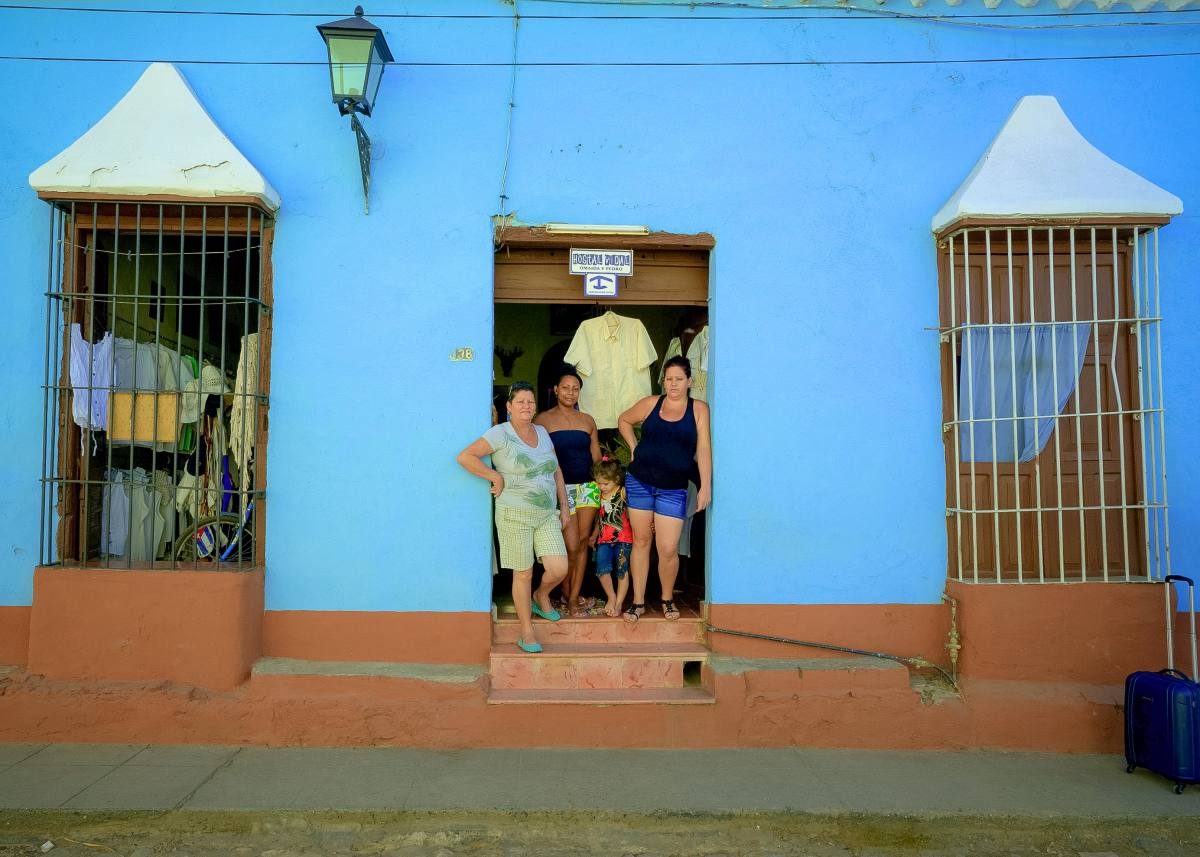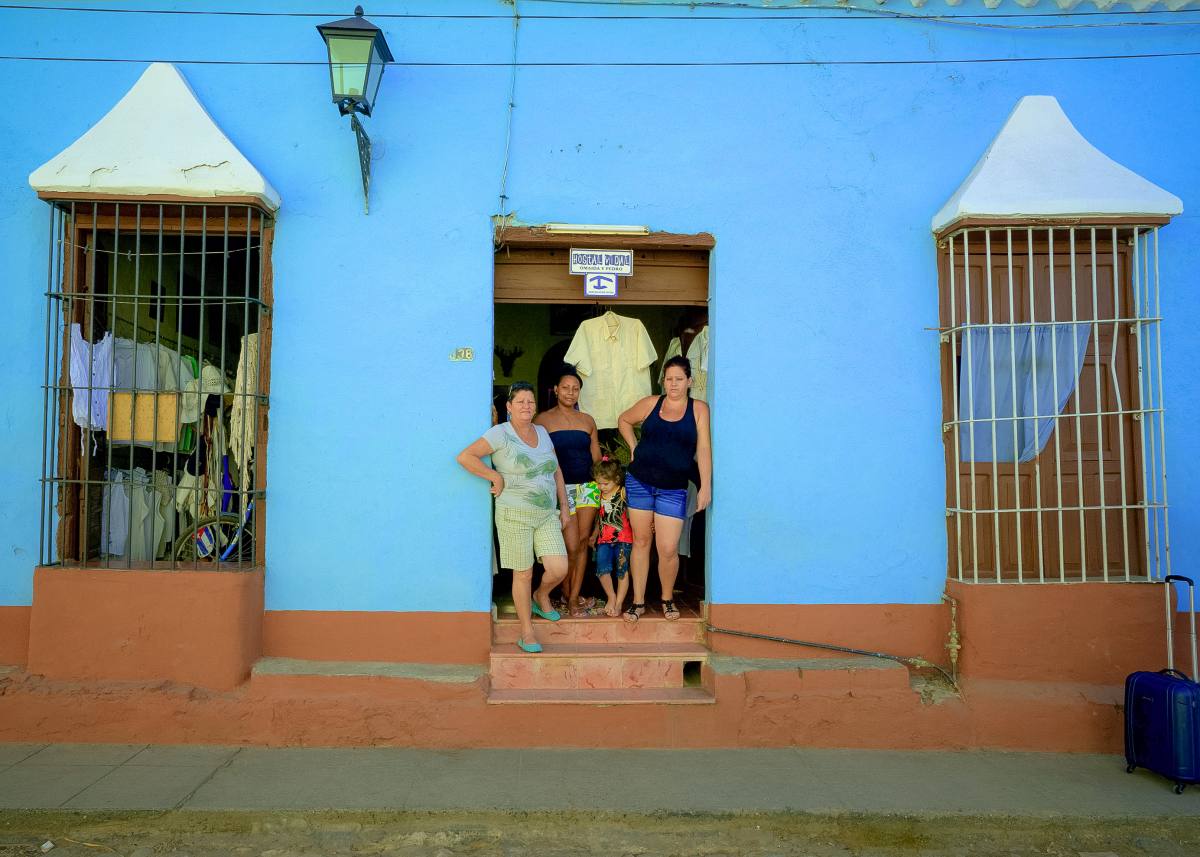 ---
Old cars aren't a cool 'back in time' experience to Cubans
We all go to Cuba to experience the old cars. They're cool, they're cute. I remember some of these cars from my childhood, especially Fiat 126p known in Poland as 'Maluch' that's making its debut in Cuba nowadays. My mom had this car, my grandma had this car, everyone had this car. There aren't any of them left in Poland anymore, but in Cuba they're everywhere. It was cramped and hard to drive, but it was economical so that's why they're in Cuba.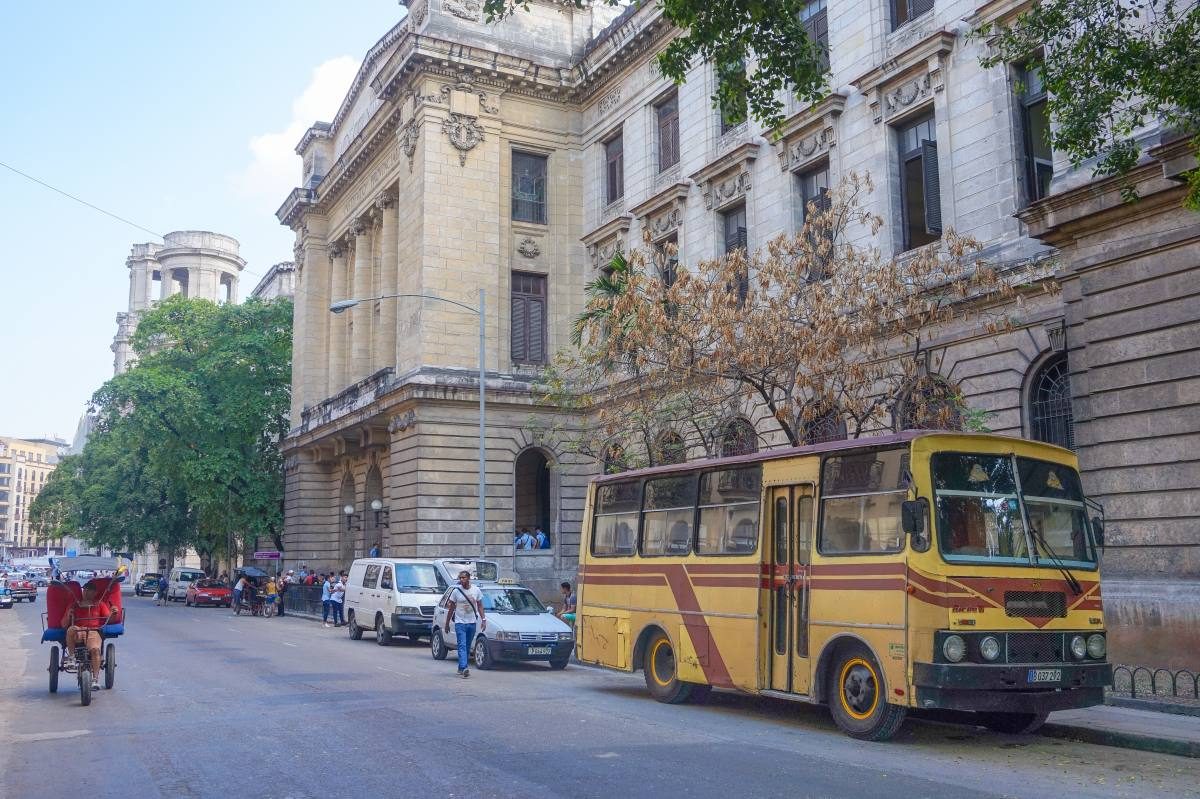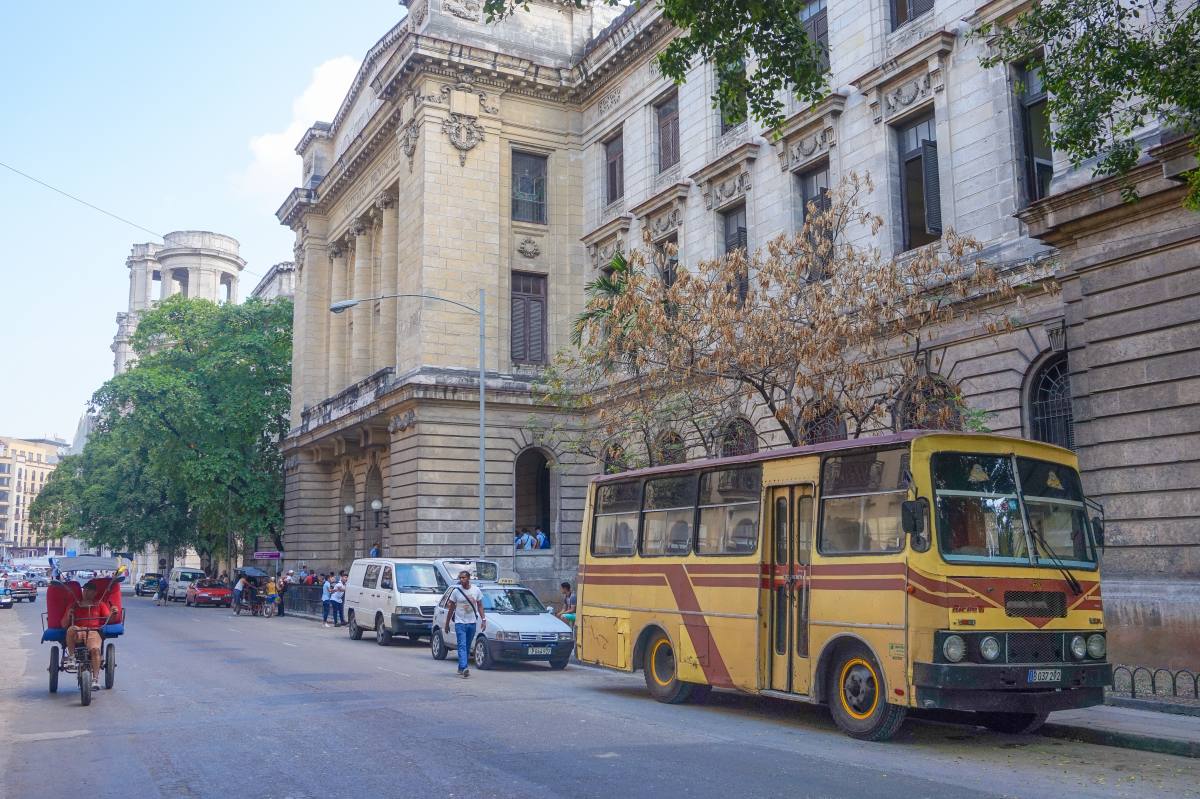 The old 'Cuban' cars are actually very expensive and extremely hard to maintain. When we arranged with our taxi driver to take us to Vinales he asked for $15 per person. To us, it wasn't much for a 2-hour drive, so we thought we're getting a good deal.
The driver showed up to our casa particular late, but didn't want to tell us why. The owner of our casa told us that the driver was up all night repairing the car, as it broke down the day before. He gave us the word that he's going to be there and he wanted to make money, so he was. But he had to go through a lot of trouble to get his car ready for us.
On the way to Vinales the driver opened up about the car situation, explaining that in order to buy this car he had to sell his apartment, following a divorce. He said: 'Once I divorced, I bought an apartment but had no car, so there was no work for me. I moved out and got this car, but it keeps breaking as it's very old'.
The reality is that those classic cars aren't the only cars available in Cuba. There are many modern models out there. Once I arranged a car rental (which was a new white unknown to us model) and took it around smaller town, we always received many strange looks. It wasn't because we were 4 white people in a car, but as I was told later, it'd be just like cruising around a small town in Nebraska in a Ferrari or Lamborghini. No one local can afford those cars.
---
Cuban aren't kept away from the rest of the world
There is a perception that because the internet still isn't available to everyone, it may seem that Cubans must be living in their own world, only exposed to the information their government wants them to hear. During my first stay in a casa particular I was astonished how much do locals know about the world, its history and culture.
When I said I was born in Poland, I ended up having a discussion about some details from Polish history I didn't expect anyone foreign to know. Locals use their friends and relatives abroad to send them books, newspapers, and magazines to learn. They're definitely not living in their own bubble. They aren't brainwashed.
In terms of the impact of foreign culture, bars play modern pop like Taylor Swift, Ed Sheeran or Demi Lovato on a regular basis. They know the latest songs and listen to them on their phones or MP3 players.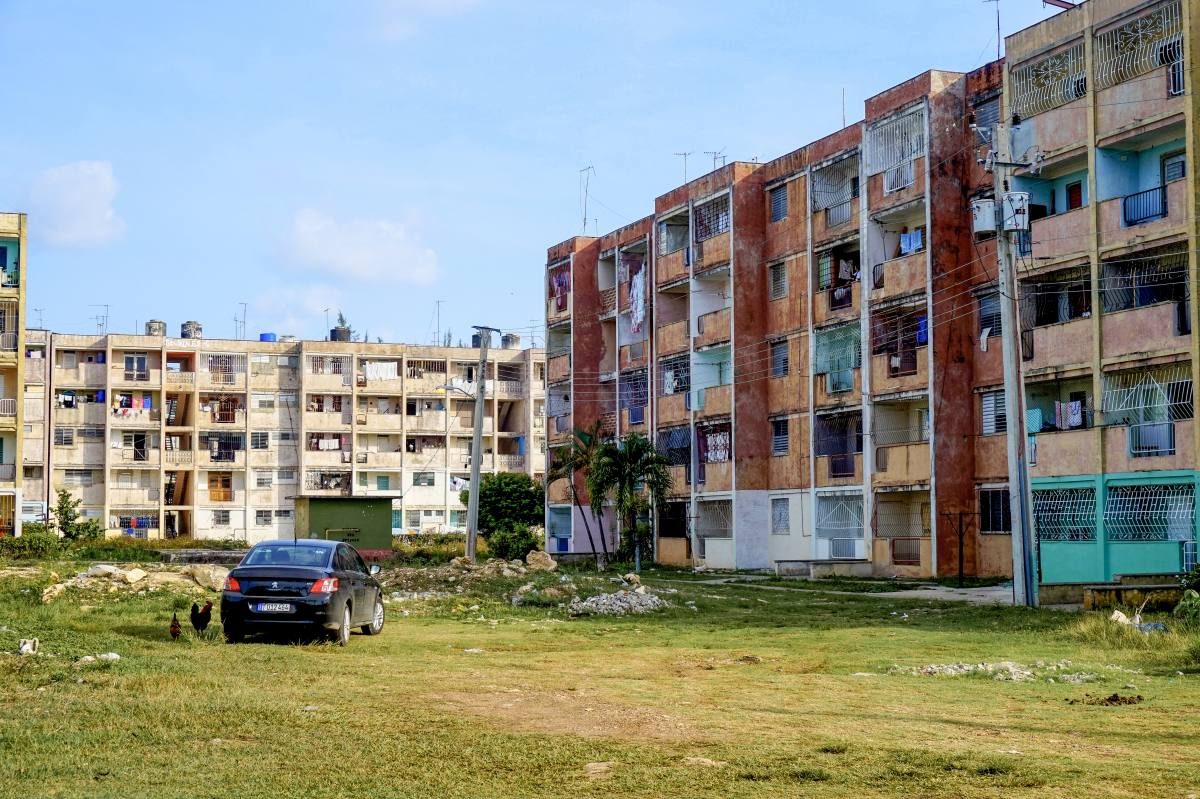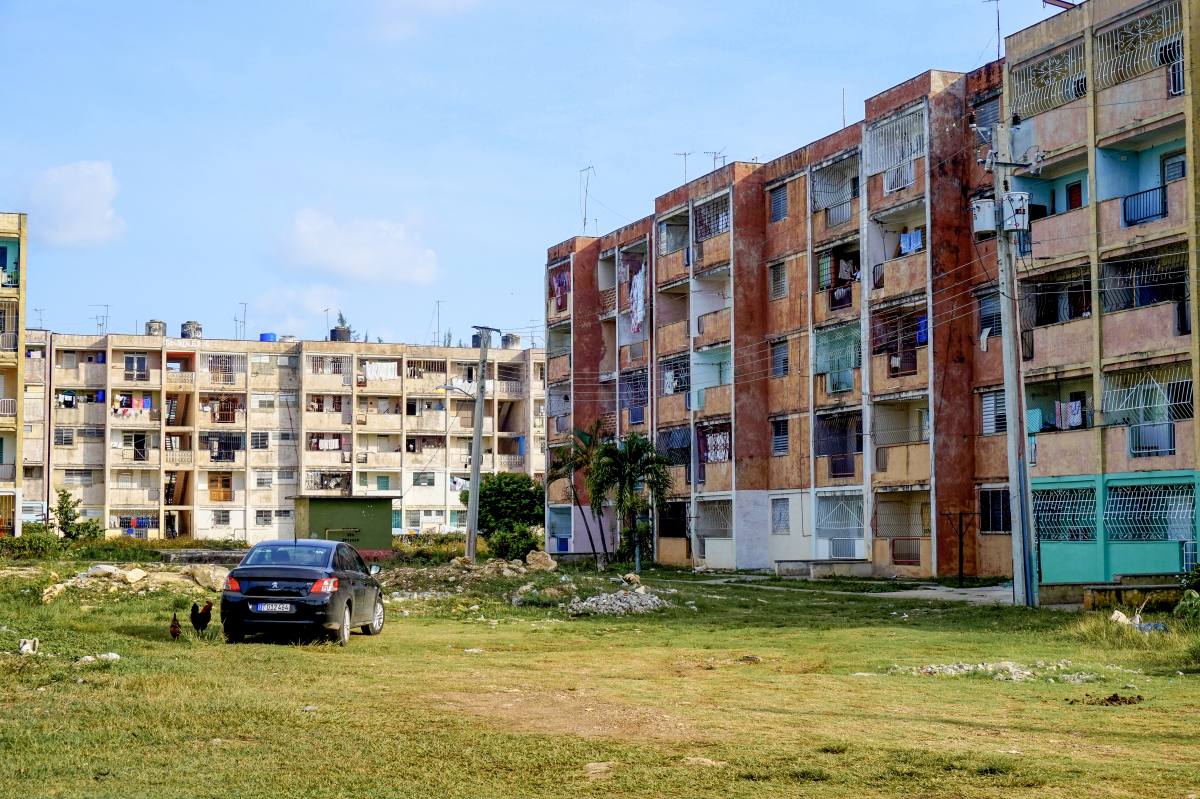 ---
Cuba has advanced medical research
If you're worried about potential scary diseases in Cuba, you can stop now. Cuba is very poor, and yet the country has some of the healthiest and most long-lived residents in the world. But that's not all. Thanks to government investment in scientific research (I think it's worth mentioning that any government's actions can be classified as just black and white) Cuba is way ahead of the medical innovations than the US.
If you turn on the TV in the US, you'll see the crazy amount of commercials promoting biological drugs that work for many autoimmune diseases. Humira, Enbrel, Stelara, just to name a few. I notice it a lot since I have psoriasis myself, but biologics aren't yet available for me as a non-citizen. It turns out that while these drugs are ridiculously expensive in the US or Australia (approx. $46,000 a year) since they're new and supposedly its production cost a lot, they were innovated and used in Cuba for a while for a more affordable price.
Let me give you another example: CimaVax vaccination. It targets a growth factor in cancer cells in a way that can arrest the spread of the disease (particularly for lung cancer) and costs a $1 to make! Cuba is an unlikely global leader in public health and scientific investment.
---
Cubans can't see some pretty things you can see
While travelers can stay in some of the Varadero's luxury resorts and hang out on one of the most beautiful beaches I've ever seen, unfortunately, Cubans can't share the same experience. And I'm not talking about the issue of affordability of the resort, but the beach itself.
In Varadero, there's only a small amount of public beach. While officially, beaches in front of resorts don't belong to them, locals aren't allowed to go there. If they try, the police will take them off the beach immediately, as they don't want locals to hang out with tourists. While some visitors want to enjoy a high standard of accommodation and would prefer to see only the 'fake bubble' of Cuba within the borders of the resort, I'd ask myself a question: why go to Cuba then?
This is also why I recommend staying in casa particular over a hotel, as you can get to know and talk to some locals, support them financially, save more money (because hotels are expensive), plus the standard of casas is usually high.
---
Think who do you want to buy cigars from
After a few days in Havana, I got to visit Vinales in the western part of Cuba. Vinales is known for the lush sprawling tobacco fields, as most of Cuban cigars come from there. Tourists almost always buy cigars in Cuba without thinking where they came from, and I would have probably done the same if I didn't stop by a small farm.
My friends and I were taking photos of a goat standing in front of the tobacco barn when an old lady gave us a sign to come in. So we did. She showed us around her farm, explained us the drying process and showed us how she rolls the cigars. After the tour, she asked us if we were planning on buying some cigars and since we did, she explained to us how does her business work.
It turned out that every tobacco farmer is forced to give the government 90% of their produce. They pay an absolutely ridiculously low money for the amount of work involved. The governmental factory then adds chemicals to the tobacco, seals the cigars with a glue and fancy stickers, packs them in a nice box, and sells them at an insane markup in government-run shops. We paid less than 1/3 of the price the cigars normally costs and they were seriously the same, minus the fancy sticker.
---
So what can you do to visit Cuba ethically?
Bring useful things that you can give locals. Painkillers, toys, school supplies, gardening gloves, vitamins, sunglasses, fishing lines, and clothes will be welcome.
Stay at casas particulares instead of resorts and big hotels. Another issue with big hotels chains entering the Cuban market is that there will be no more shortage of housing, and therefore need for casas particulares. While Cubans will be hired to work at these hotels, they won't make more than 15 or 20 CUC a month and get standard food ration cards.
It isn't enough money to have, especially considering that one night at casa particular costs visitors 20-35 CUC. After the governmental fee reduction, they can still make more money on a few nights than for a month's work at a new hotel.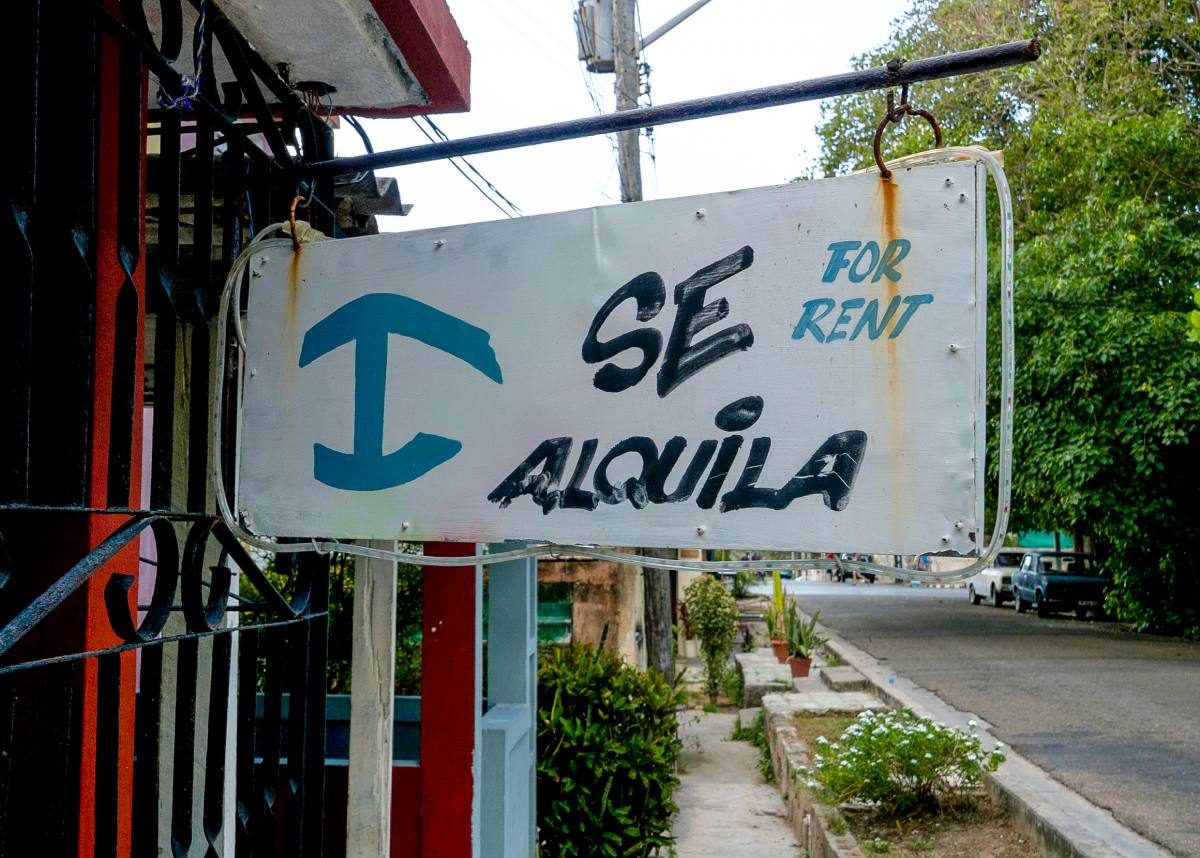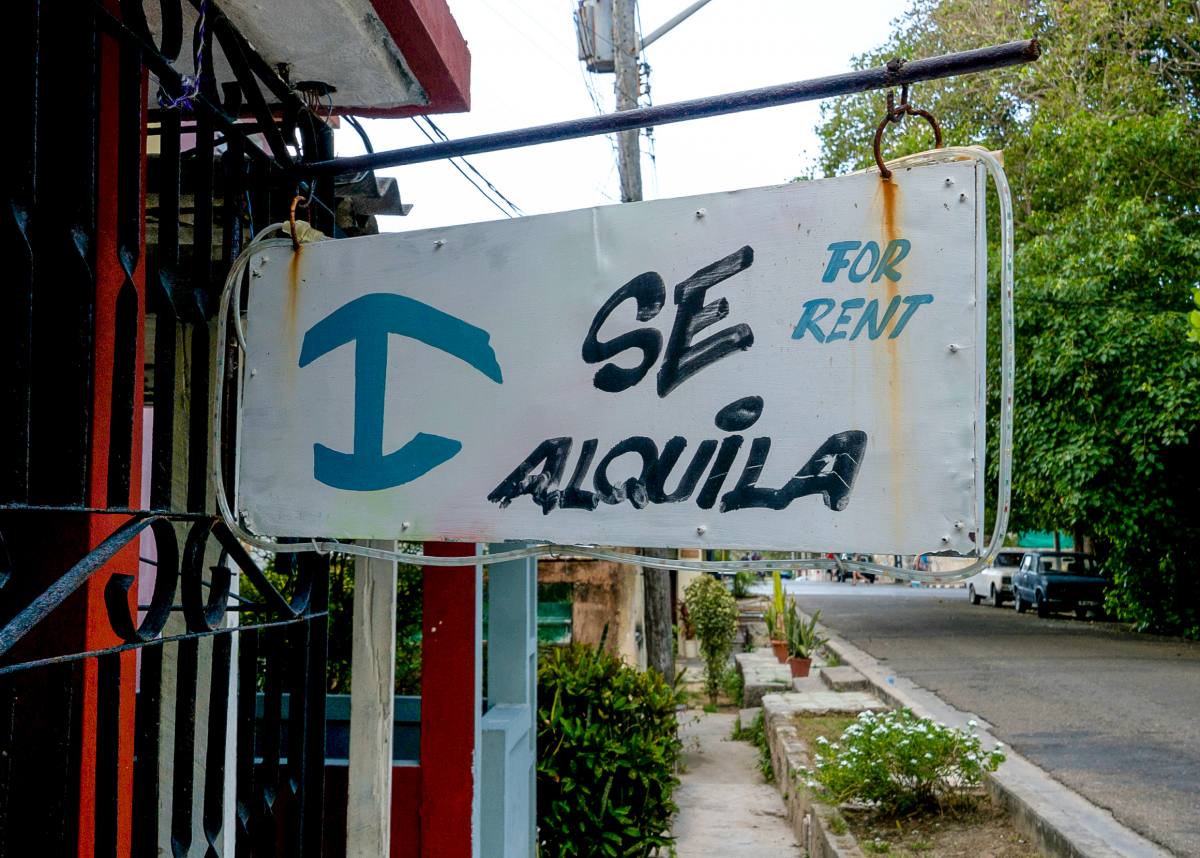 Buy cigars directly from farmers in Vinales. This way you can make sure that the money goes directly to those who produce tobacco.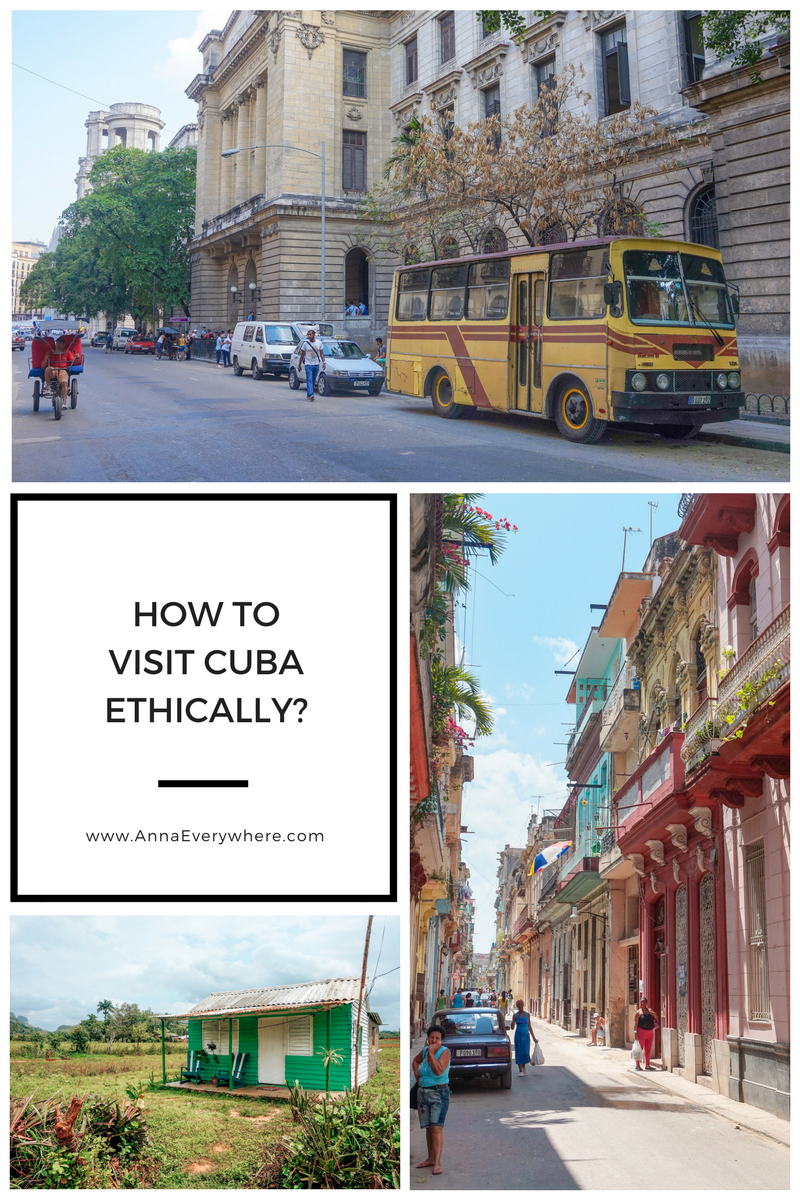 *
Don't visit Cuba just because it's trendy because it's now sort of opened to Americans. If you want to visit Cuba ethically, try to understand the history of the country and its situation. What can be cool and different to you, might not be to locals. This is why no one should treat Cuba like the next 'Wonderland' and complain about its faults, but respect it for what it is and help locals when we can.
Questions? Thoughts? Let me know in the comment section below!