If your perfect vacation includes sunbathing, building sandcastles, drinking colorful cocktails, or swimming in the ocean, then Aruba is just what you need. One Happy Island of Aruba has many white sand beaches, so everyone can find something for themselves.
If you're looking for things to do in Aruba that aren't beaches, also check out this post.
Best Beaches in Aruba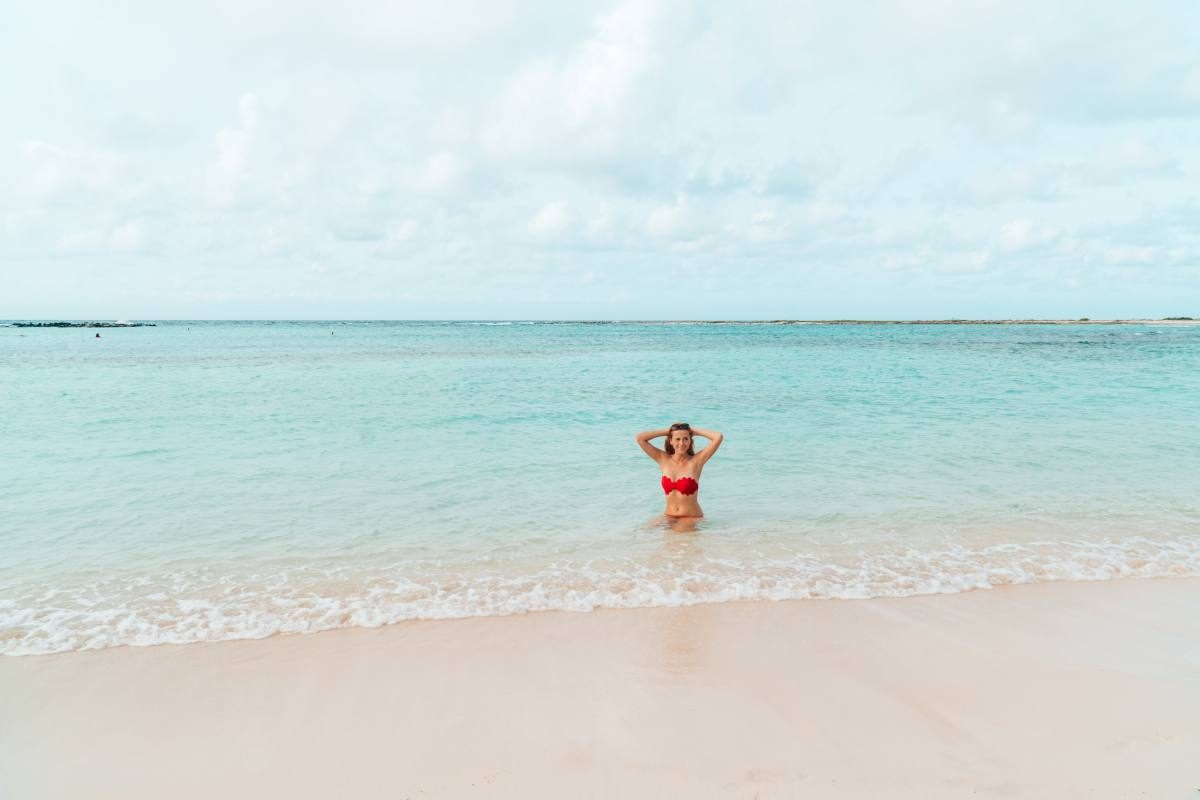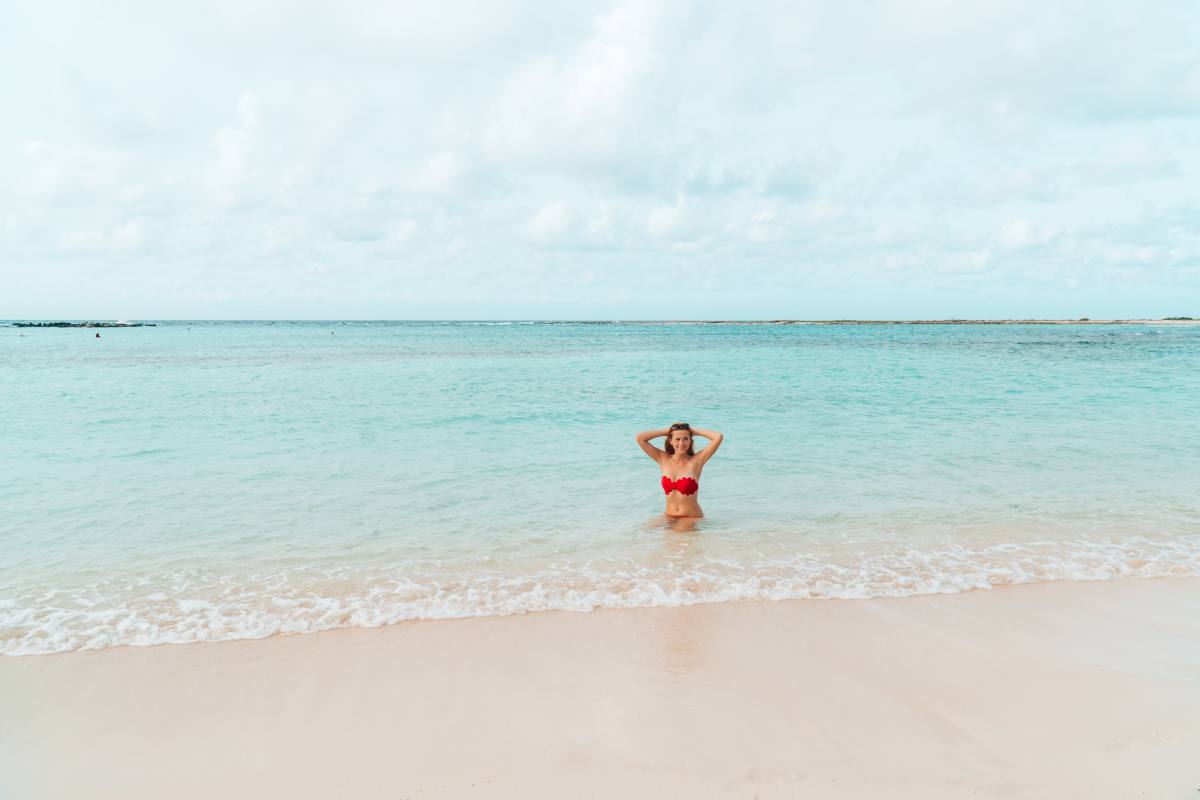 Flamingo Beach
Flamingo beach doesn't need much introduction. Photos of people feeding pink flamingos on the beach have been dominating Instagram for a while. However, these flamingos don't just live at a beach, but a private island owned by the Renaissance Hotel, and a trip to visit them requires either staying at the property or purchasing a day pass. Find out more about flamingos in Aruba here.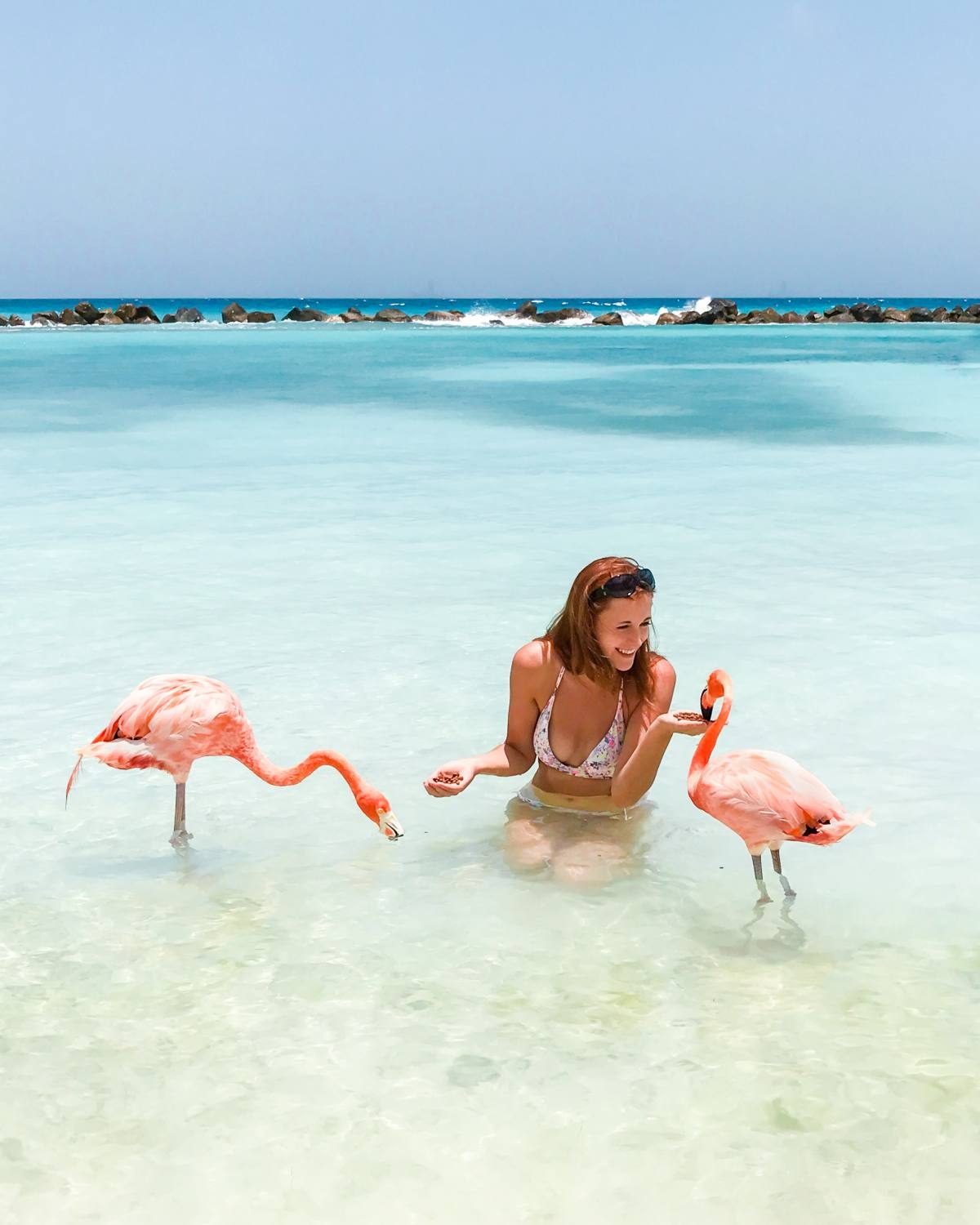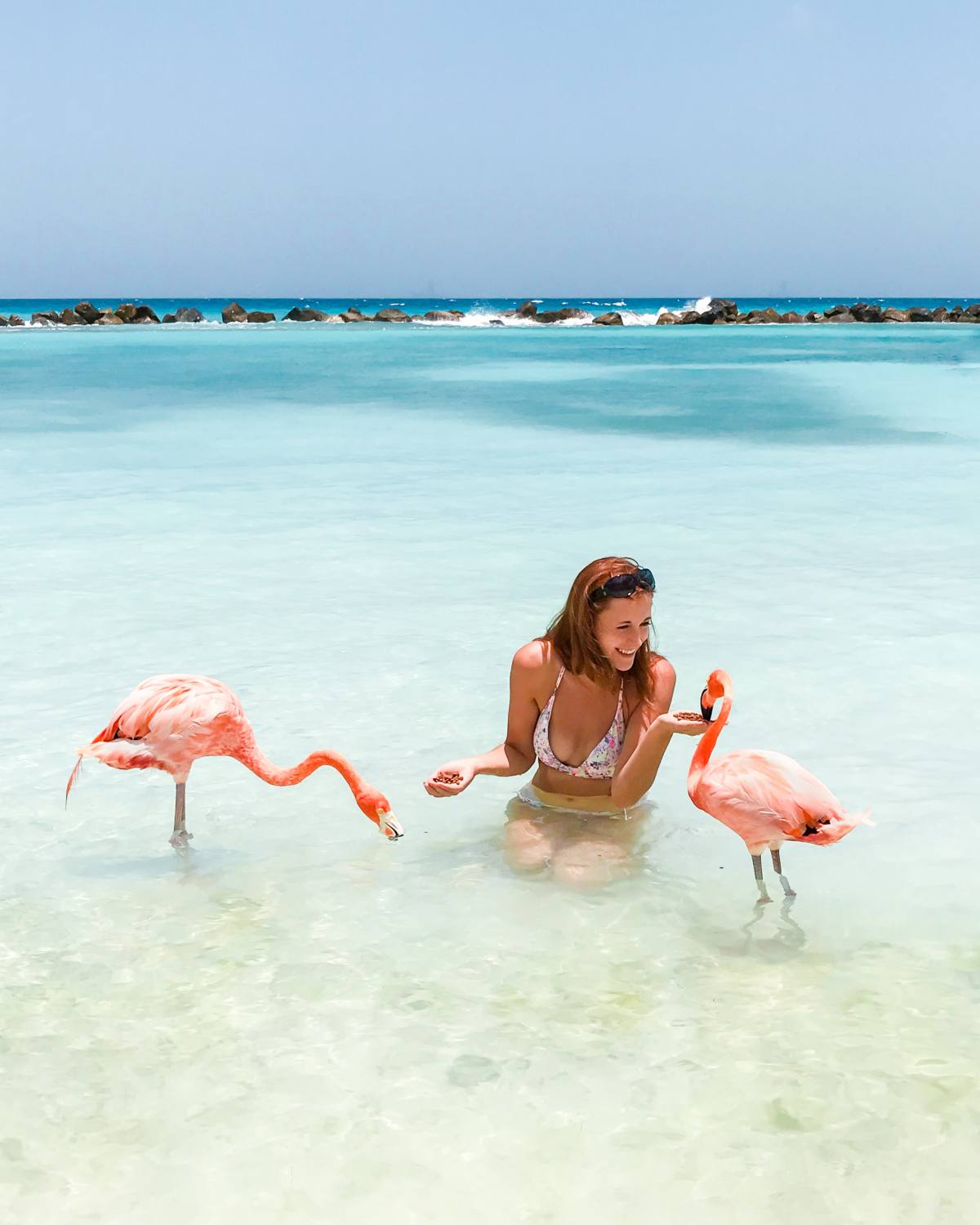 Eagle Beach
Eagle Beach usually tops the list of Aruba's best beaches for a good reason. Travel + Leisure magazine named this stretch of powdery soft white sand, one of the 10 Best Beaches in the World. The beach is public with enough beach chairs and picnic areas, but it doesn't feel overcrowded. It's also a great place to spot native Aruban divi-divi trees.
If you're looking for a good place to stay right across the road from Eagle Beach, check out Amsterdam Manor. It's a boutique hotel with unique Dutch colonial-style architecture, attentive staff, and big rooms. Most importantly (at least for me) the hotel doesn't feel like a giant resort, but more like a smaller establishment in more quiet set-up, far enough from giant establishments.
Whether you're staying at Amsterdam Manor or not, you should check out their restaurant Passions on the Beach for dinner. This place is defiantly a must try especially for couples.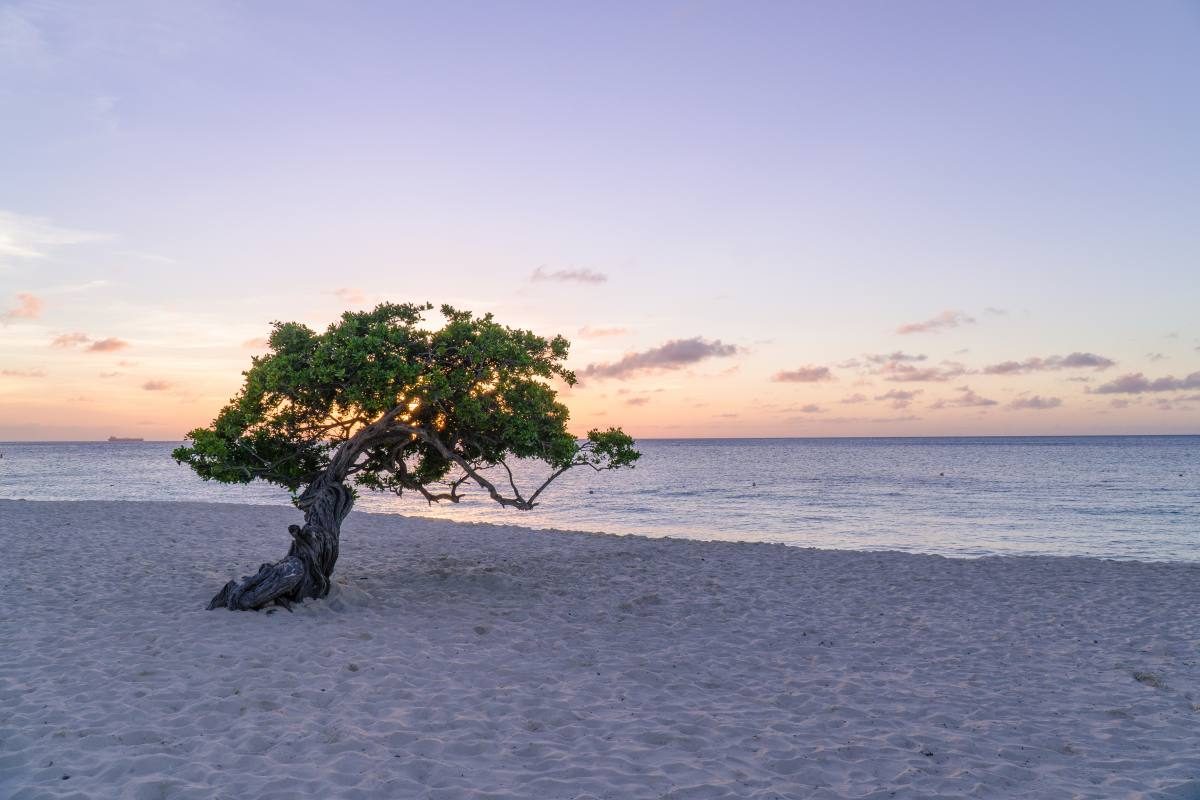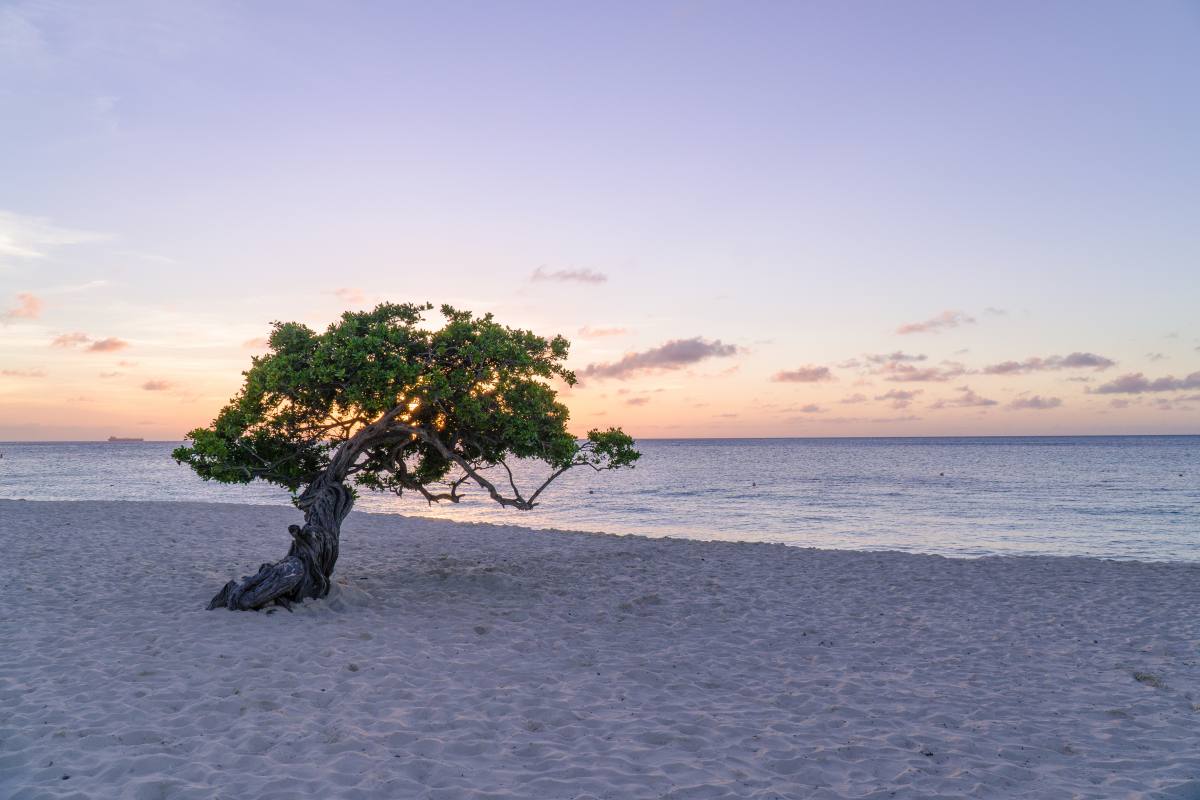 Baby Beach
The place gets its name from the calm, shallow waters that make it perfect for babies to enjoy it. It's also the most southern beach of Aruba and while it might seem far, it's worth a trip. After all, nothing is too far away in Aruba! You can see some coral formations that shield the lagoon, so snorkeling is surely encouraged there.
The beach has toilets and a restaurant. Bring your own towels and any gear that you will need, but from 10 AM onwards you can also rent cabanas as well.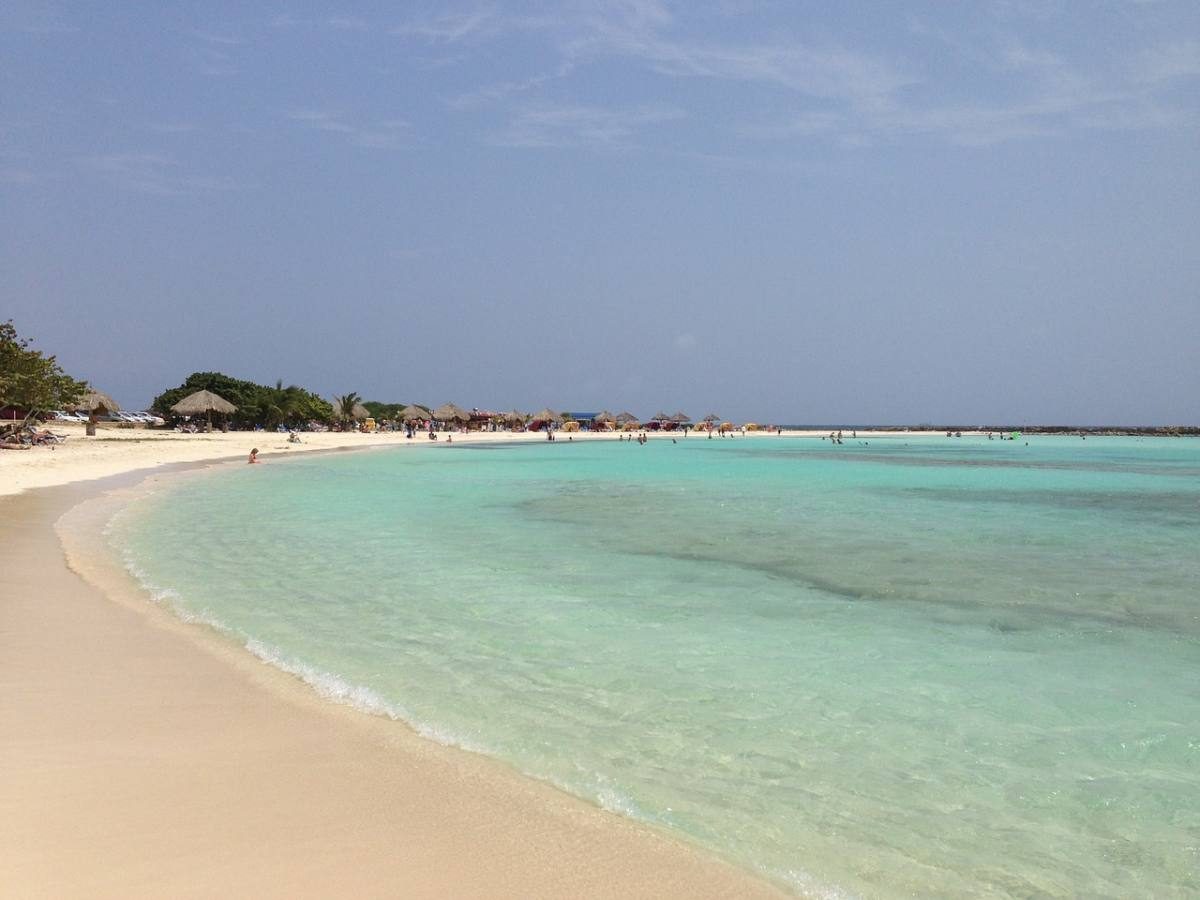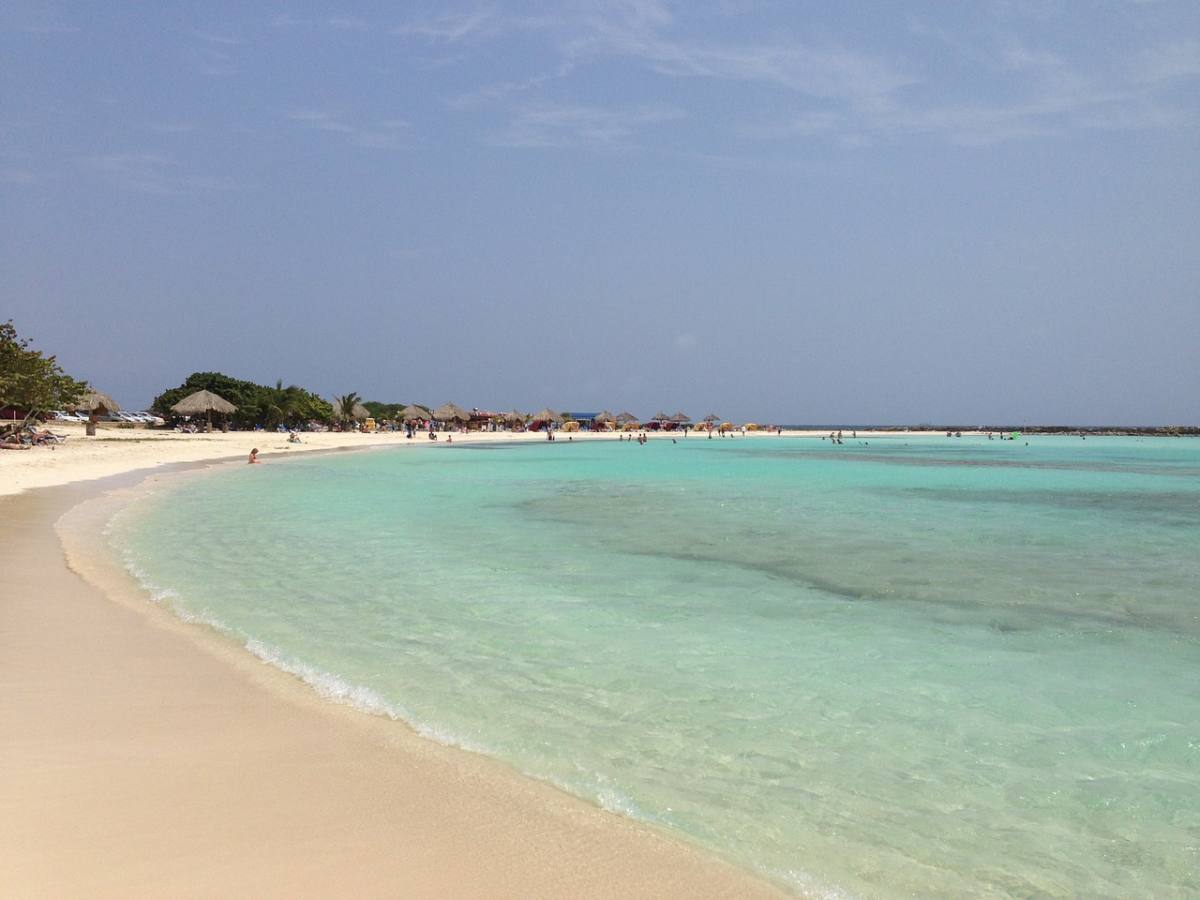 Rodgers Beach
Rodgers Beach is right next to Baby Beach, so if you decide to drive to the area visit both spots and pick your favorite one. It feels even quieter than Baby Beach, and you'll find many shady areas under the trees.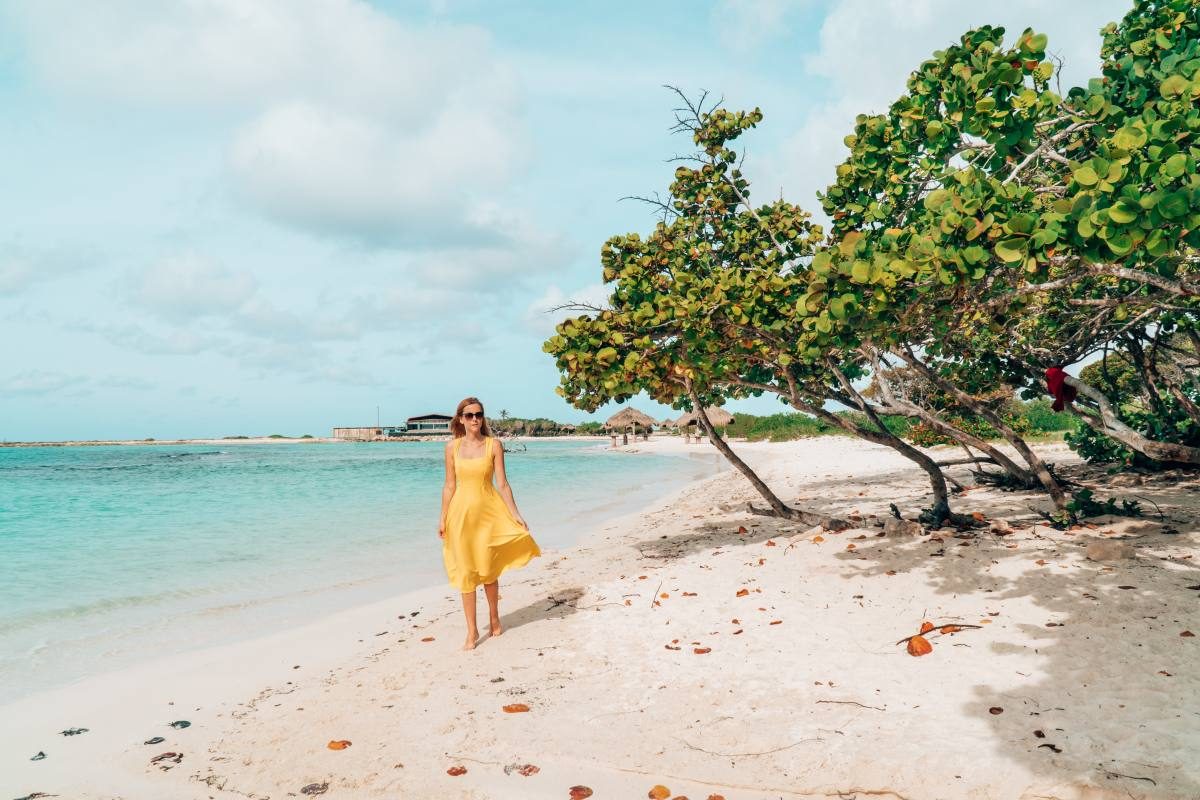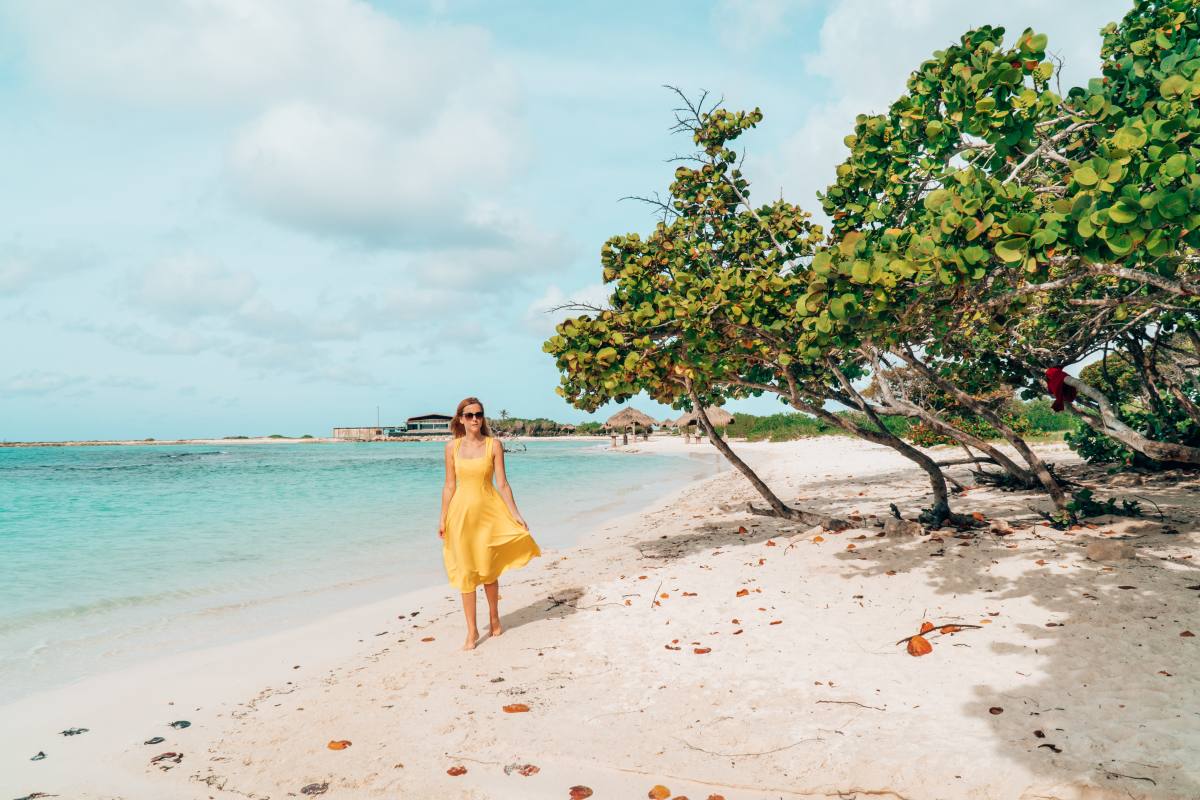 Mangel Halto
Named after tall mangroves this beach is best for snorkeling. The shallow waters of Mangel Halto make it possible to walk further out to the reef, but be careful with tights.
Arashi Beach
The most northern of all Aruban beaches, Arashi Beach is easy to reach. You can either take a bus there or drive yourself, as there's plenty of parking available. If it's windy enough, Arashi can be a good spot for surfing with decent waves. Sunsets are fantastic there as well! Palapas are limited, so bring your own umbrella if you're worried about getting sunburnt.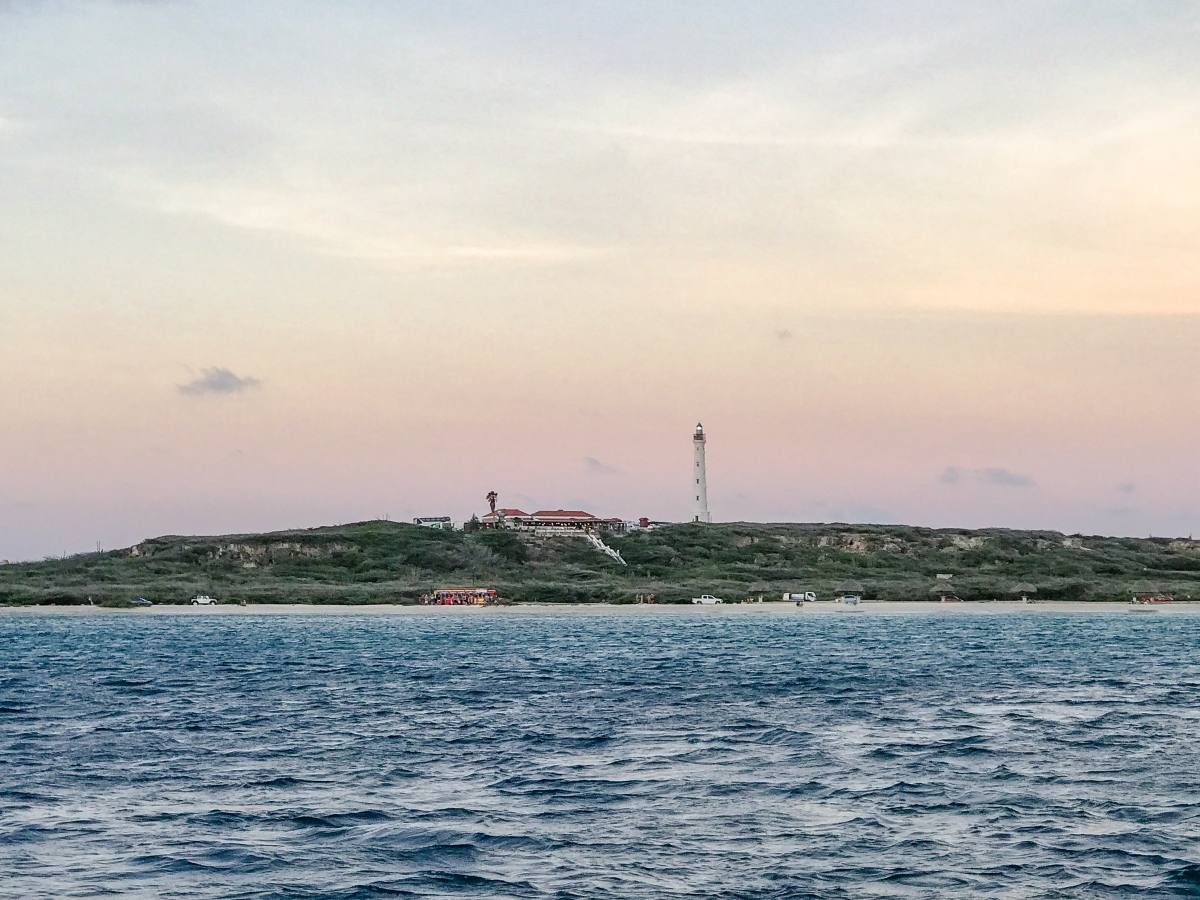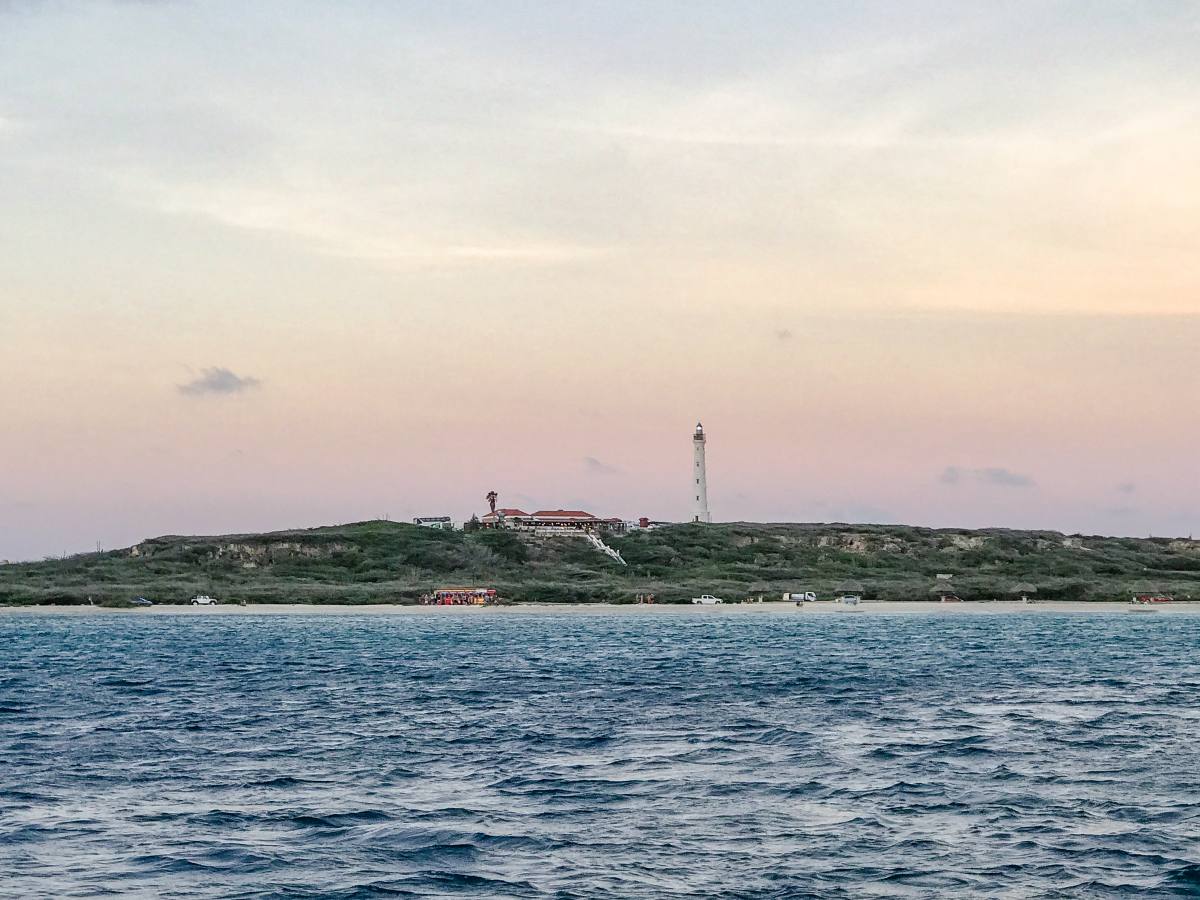 Palm Beach
Palm Beach stretches over an impressive two miles of Aruba's northwestern shore. It's the most well-known beach in Aruba since it's opposite big and famous resorts like RIU or Ritz Carlton. Waters are gentle and the beach is very wide, so people love it.
If you're there stop by Eduardo's Beach Shack for an acai bowl or other fresh snacks. The whole beach is suited for travelers looking for activities like jet ski, banana boat ride, and stand-up paddleboard rentals. If you're looking for a quiet spot, this beach might not be for you though.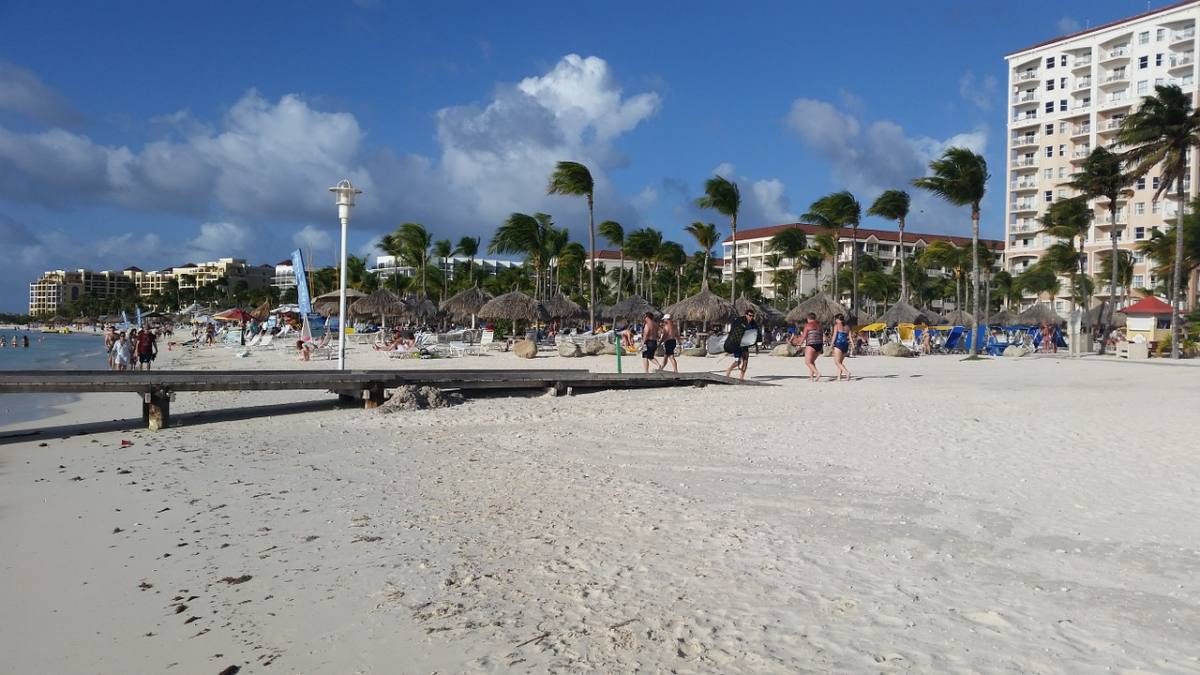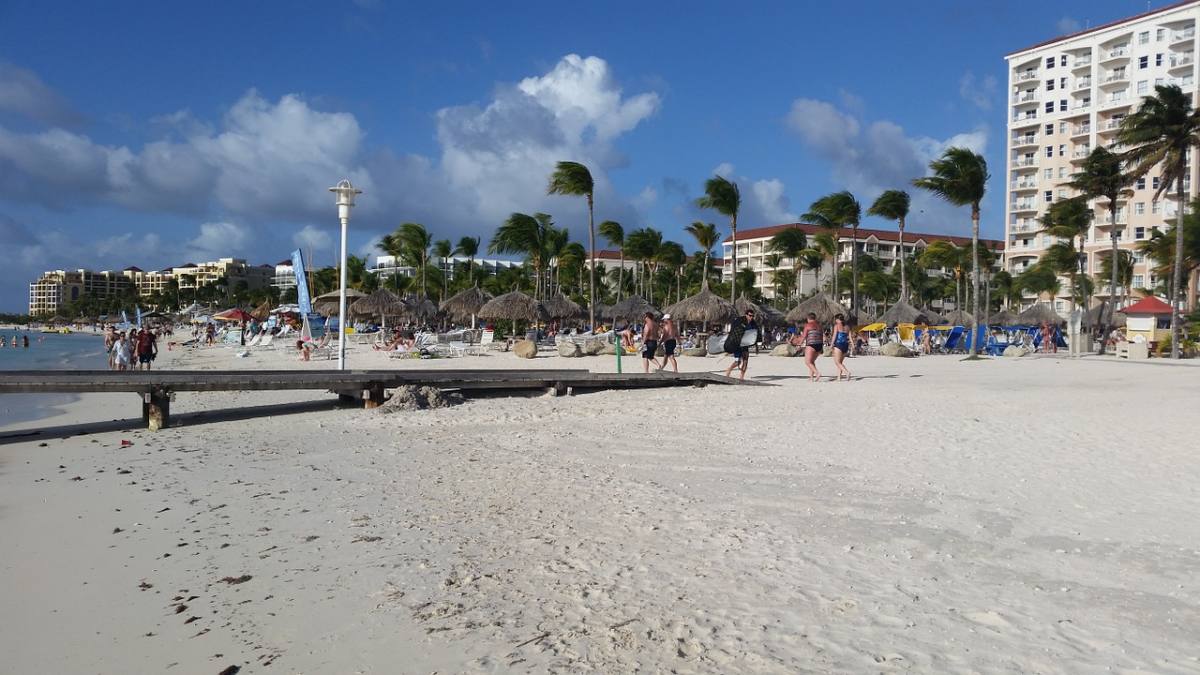 Manchebo Beach
Manchebo Beach is right next to Eagle Beach, so one could even think these two are one and the same beach. It offers a little more seclusion and fewer crowds, with just some palapas. It's one of the widest beaches on the island. Motorized water sports are banned on this beach so it makes it way calmer than anywhere else in Aruba.
Boca Catalina
Small beach with only a few palapas and trees, with no amenities, so bring water and snacks. What also means fewer people. The spot, however, is not all about the beach, but what's beneath it. Boca Catalina is a snorkeler's paradise. You can spot many schools of colorful fish, sea urchins, squids, and even turtles. There's also an SS Antilla shipwreck 500 meters off the coast.
Head there early in the morning as the currents are less strong and you might even have it all almost to yourself. There are group tours there, but they don't come until later.
Boca Prins
Boca Prins beach is inside Arikok National Park. It's a beautiful spot, but windy with waves crashing against the rocks. You can walk down the stairs to the sandy shore, but swimming is off limits here due to the dangerous surf. Only drive there only if you have a 4×4 vehicle thought, you don't want to get stuck on the way.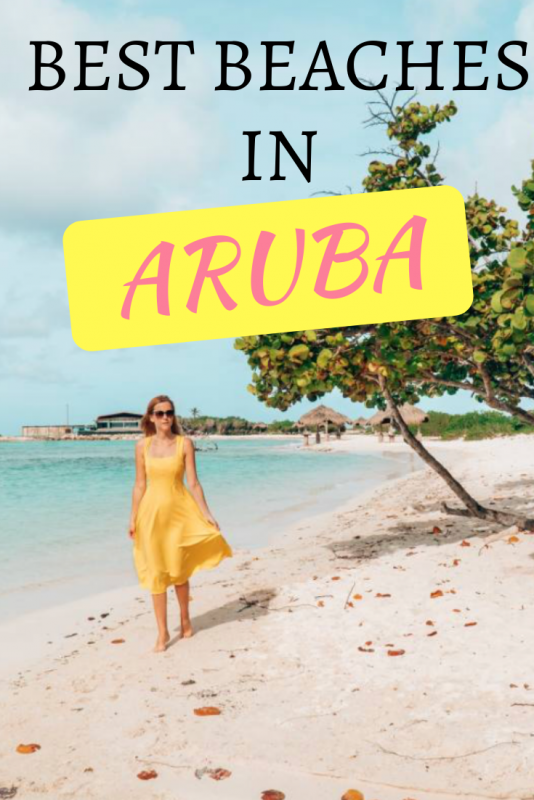 Do you have any questions about these beaches in Aruba?