Flamingos have been living in Aruba for a while now. Approximately 15 years ago, a flamboyance of flamingos (it's really called that!) made their home on the Renaissance Private Island and mingling with visitors.
It wasn't until 4 years ago when this crazy flamingo beach in Aruba became super popular and its pink inhabitants began making appearances all over Instagram. Heading to Aruba and ready to experience it for yourself? Here's how to visit Aruba's famous flamingo beach!
How To Visit Flamingo Beach Aruba On Renaissance Island
---
Let's make something very clear to avoid disappointments. If you're coming to Aruba for the flamingos remember that it's not like you step your foot on the island and you can see flamingos everywhere.
The flamingos you keep seeing on Instagram aren't actually an attraction open to the public and if you want to see them, you need to plan ahead.
How to Get to the Flamingos in Aruba
The only way to get to Renaissance Island is by boat. The boat leaves from the lobby of the hotel every 15 minutes, so it's impossible not to spot it.
How Much Does Visiting Flamingo Beach Cost?
Flamingo Beach in Aruba isn't free to visit and unless you plan it all in advance it's not guaranteed. There are two options of visiting it and no option is really better than another. It depends on the number of people in your family and availability.
Option 1: Day Pass for the Renaissance Island
The place you want to see the famous flamingos is the Renaissance Island, a privately owned island by Renaissance Aruba Resort in Oranjestad. Guests of the Renaissance Aruba Resort have free access to the island, but you can buy a day pass for $125 and visit the island as a non-guest.
In the past, you should have come to the reception of the hotel in the morning and book your day passes, which was time-consuming and probably annoying for everyone. These days things have changed and you can pre-book your passes on a special website for day passes. You can do it only for the next day and registration starts at 7 AM. Passes are gone within a few minutes.
If you choose to buy a day pass, the price is $125 per person and includes lunch and a drink. Even cruise passengers often prefer to book a room because day passes are NEVER guaranteed. If the occupancy of the hotel is higher than 80%, no day passes are available at all.
Option 2: Day Pass for the Renaissance Island
This is why if you care to see the flamingo beach, spend at least one night of your stay at the Renaissance Resort & Casino, to avoid disappointment. If you choose to stay at the Renaissance Hotel, you can visit the beach as much as you want for free (but you need to pay for the room obviously). The boat leaves from a hotel lobby.
---
Check Current Prices for Renaissance Aruba Resort:
Booking.com + Current deals on flights to Aruba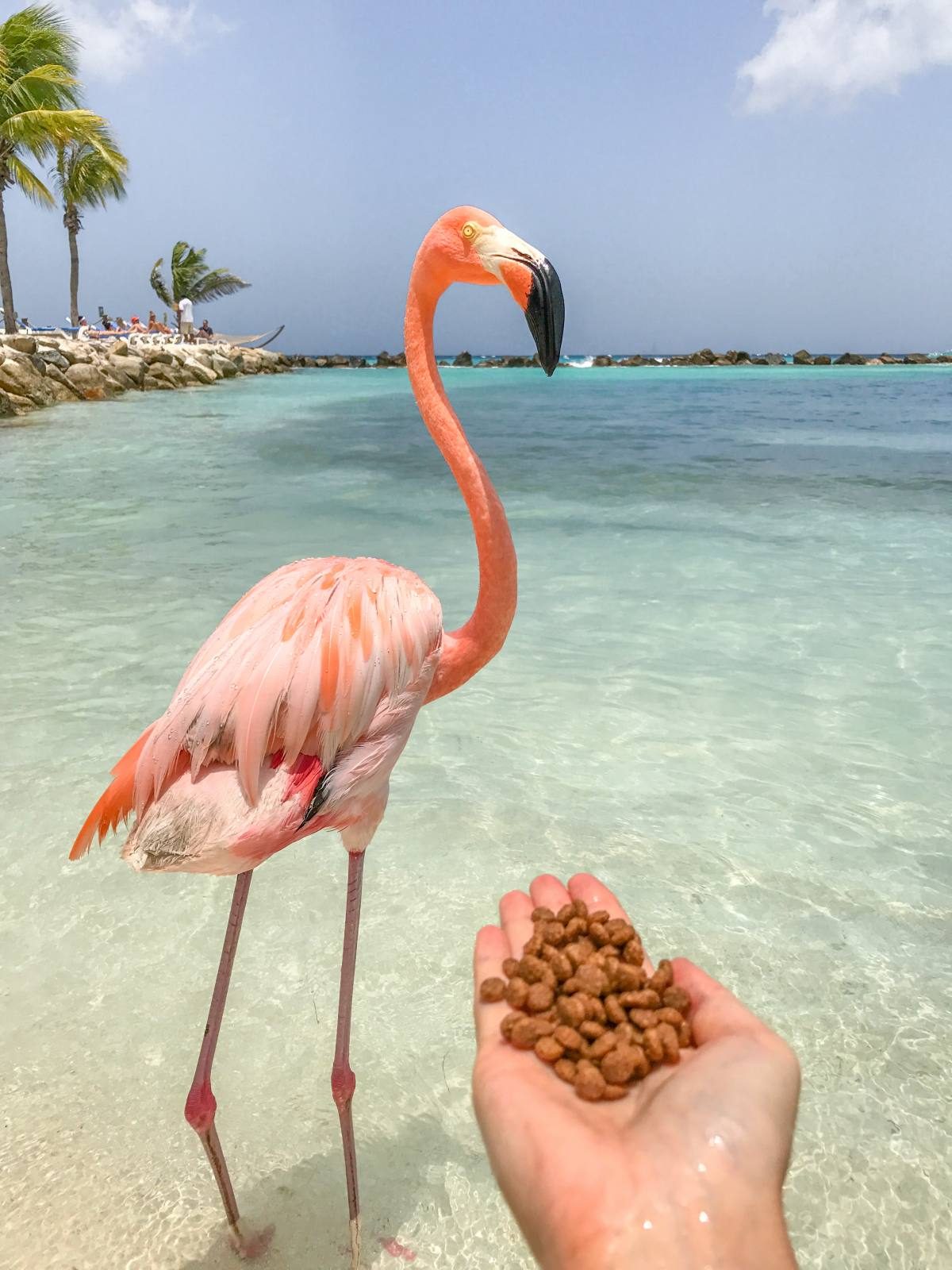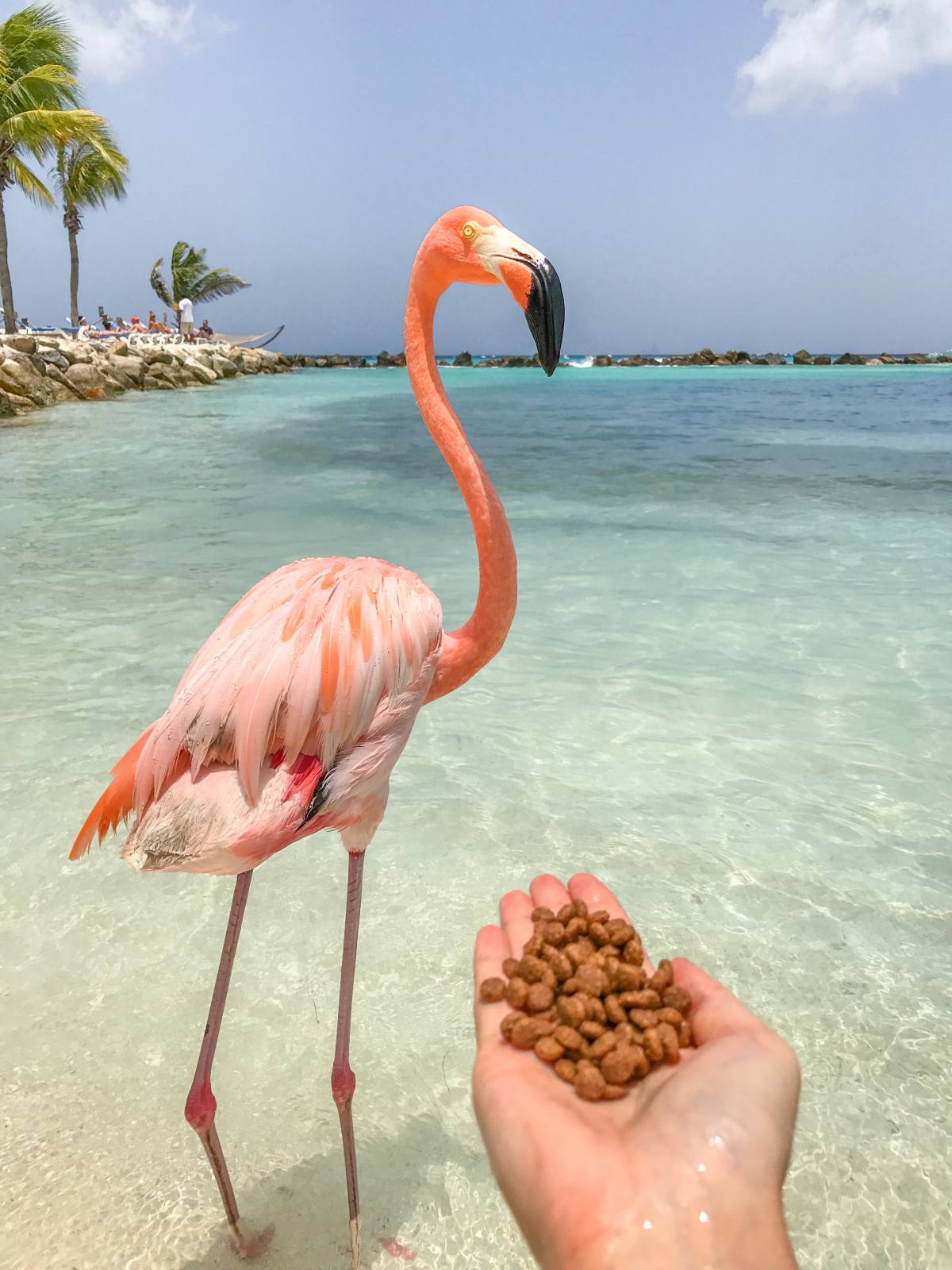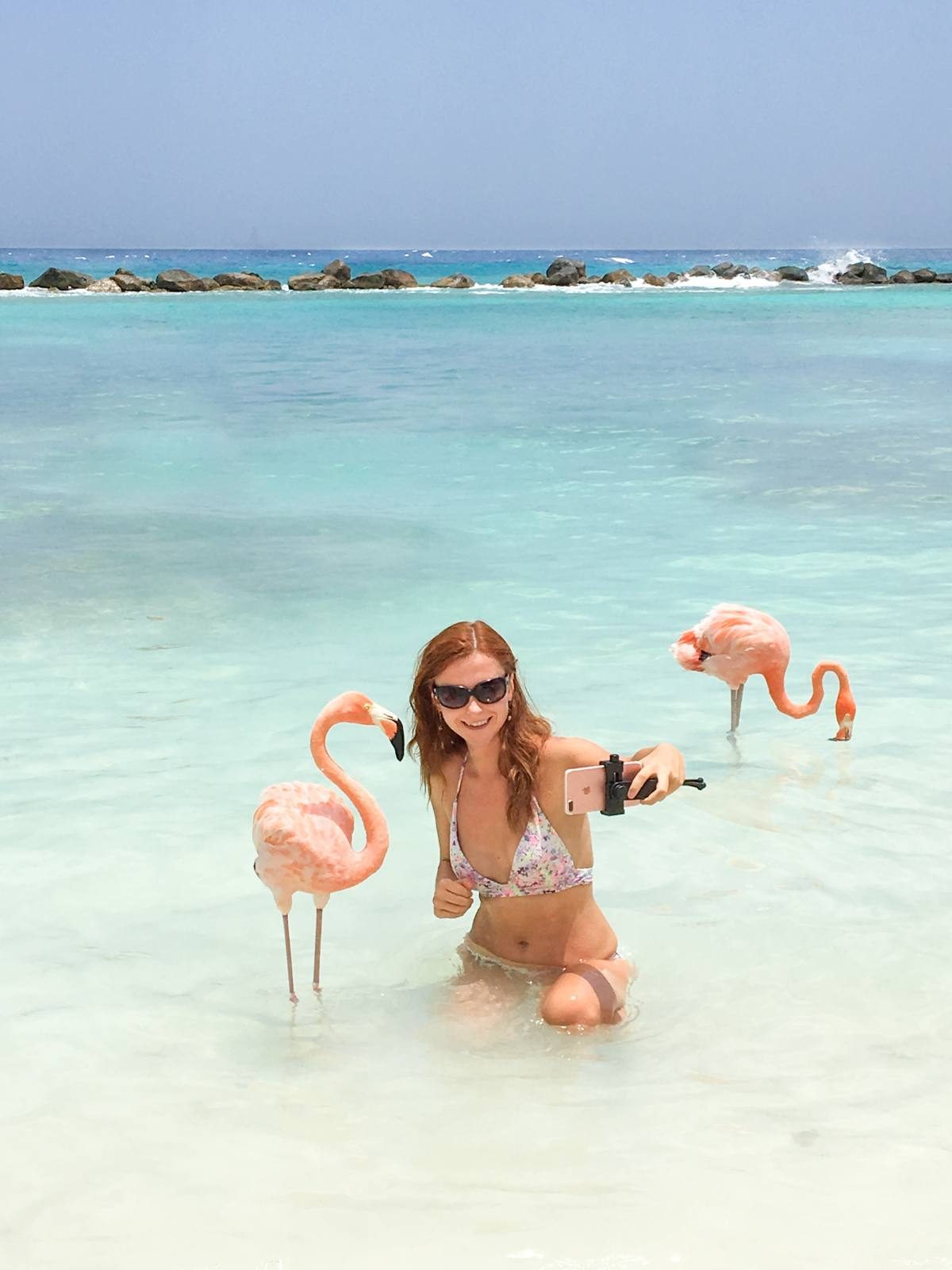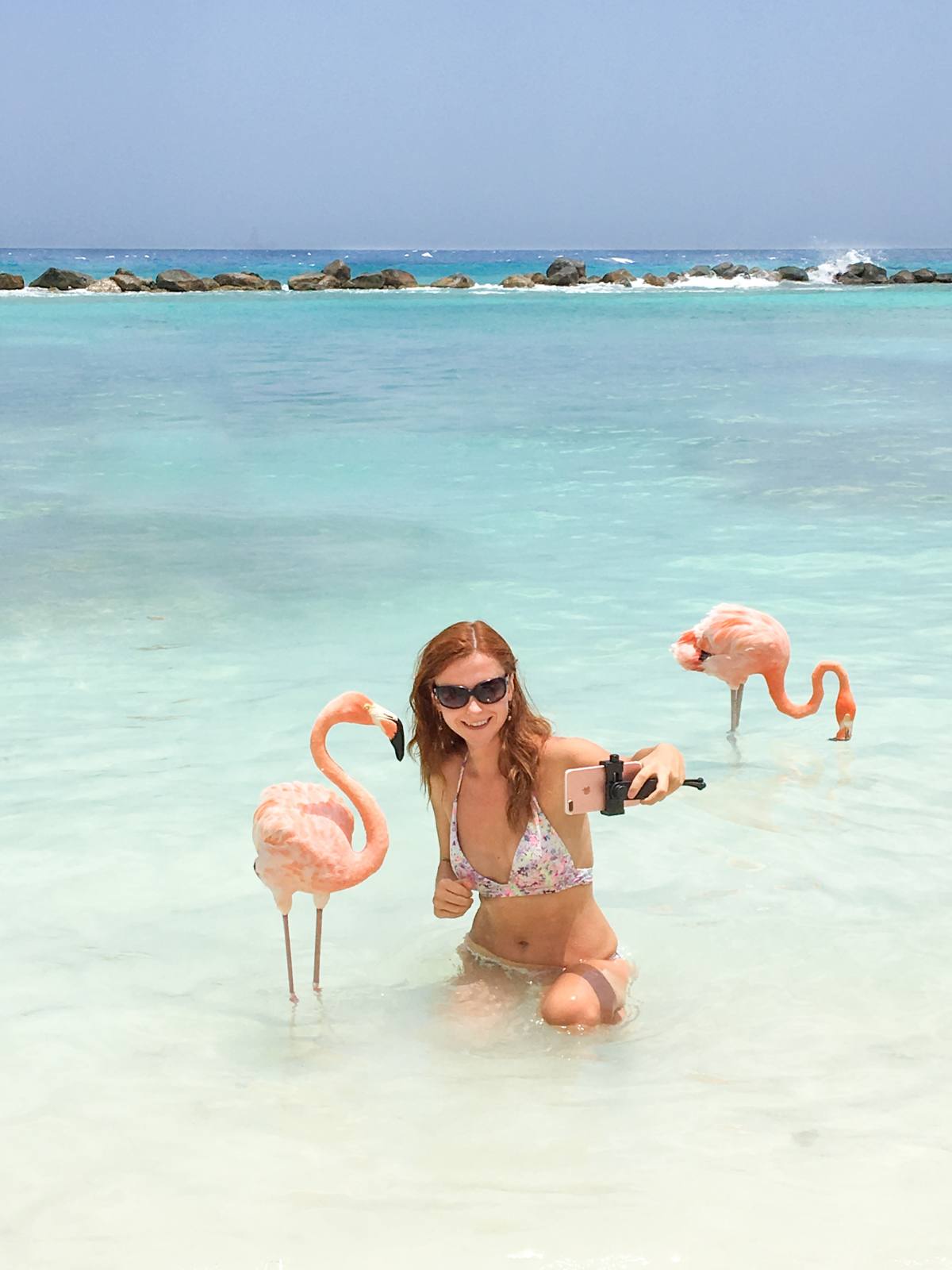 ---
Are Kids Allowed on the Flamingo Beach?
While kids are allowed to come to the island, unfortunately, they aren't allowed at Flamingo Beach at all times. What makes the beach a perfect spot for couples and those who enjoy quiet spaces.
The hotel wanted to minimize the disturbance of the flamingo population, so children are only allowed there for an hour from 9 am to 10 am. The good news is that children under age 12 are free, so you'll only have to get passes for adults.
Don't worry though - there are many gorgeous kids friendly beaches in Aruba. You can read more about the best beaches in Aruba here.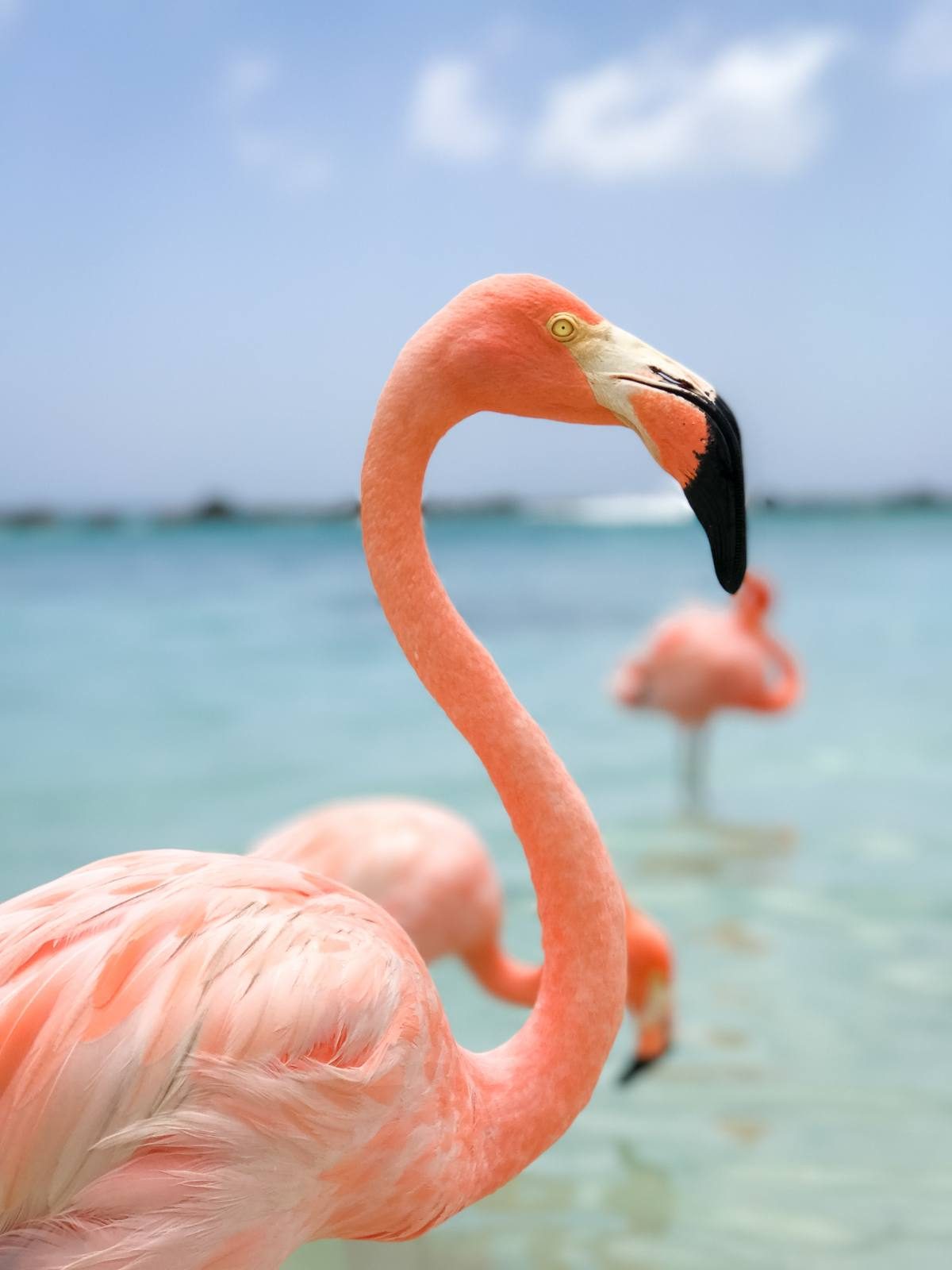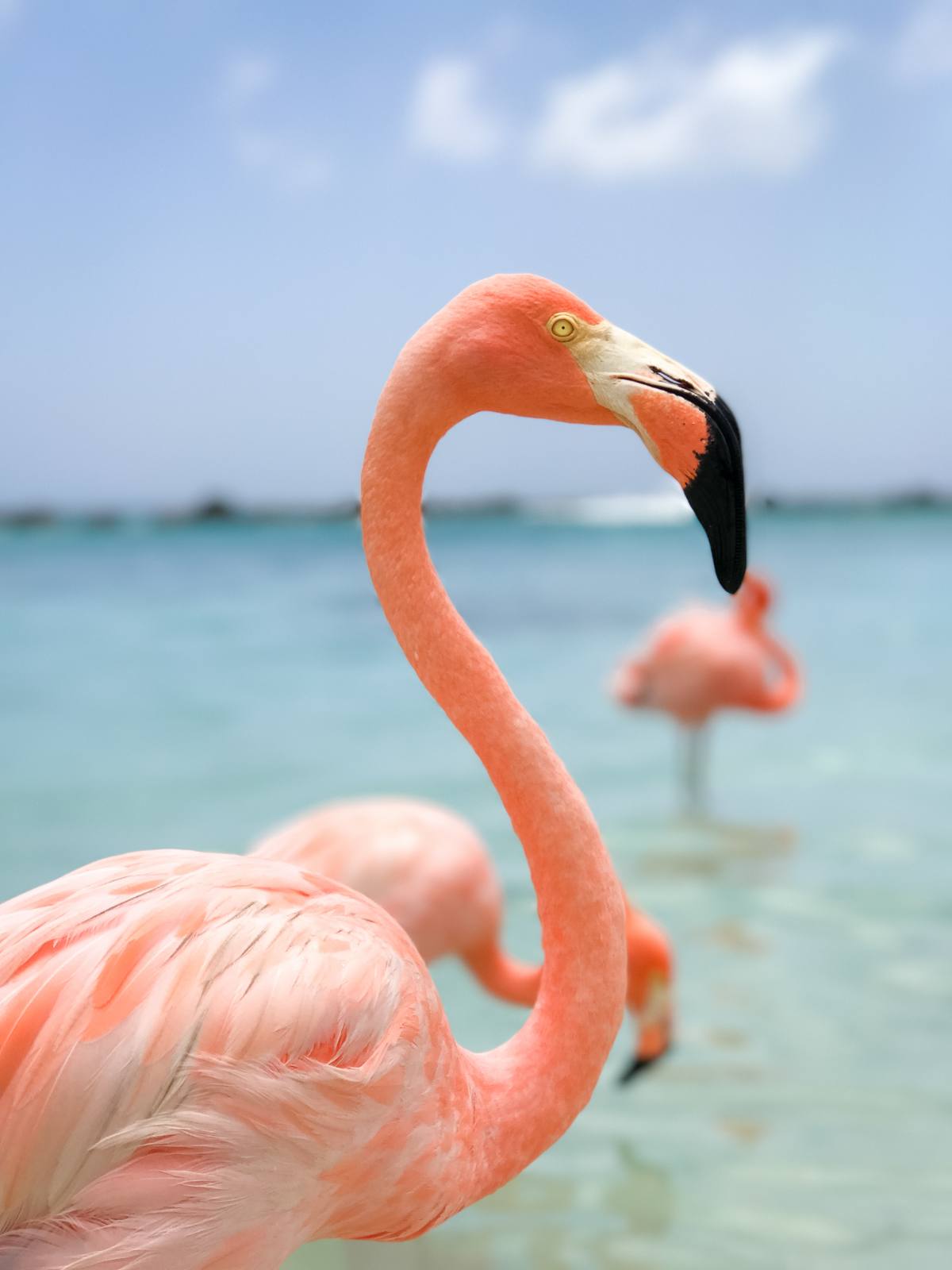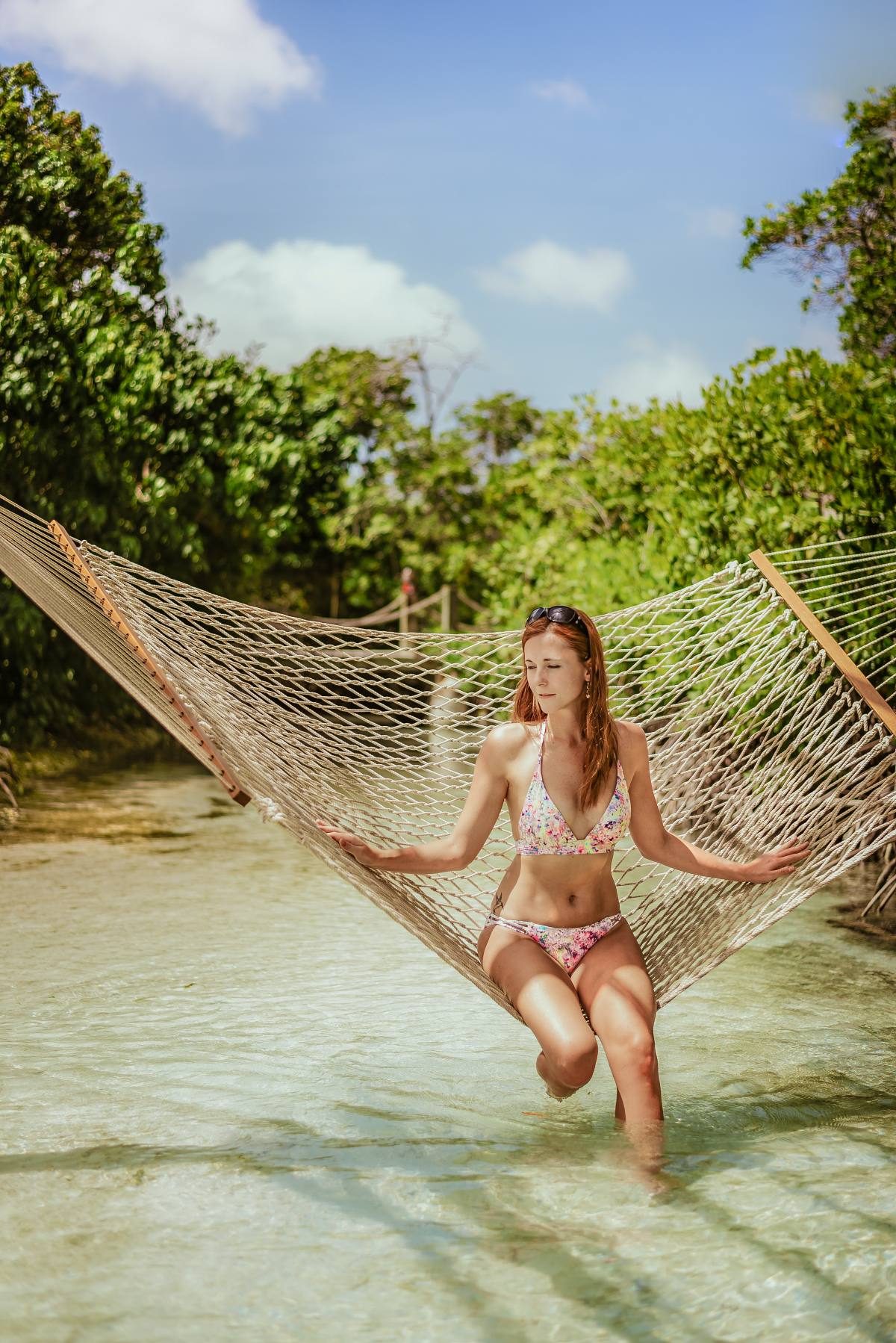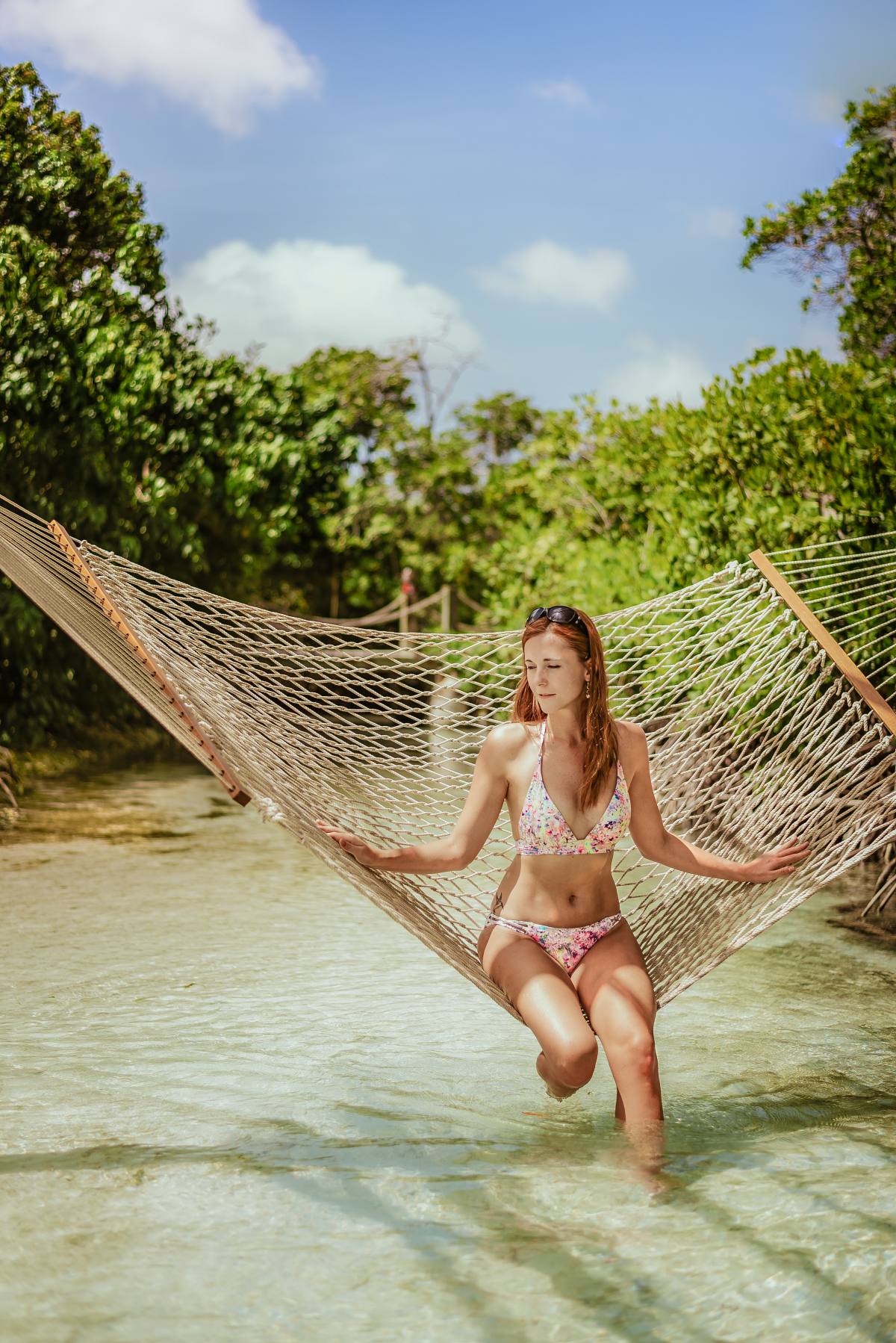 ---
What to Do at Flamingo Beach in Aruba
Apart from watching the playful flamingos, you can enjoy the beach for an entire day. Flamingo Beach is a full-service beach (with chairs, towels, bar, restaurant, bathrooms etc). There are even beach bungalows with overwater hammocks available for rent, but the prices range about $200-350/day.
You can pay for everything in both Dollars and local currency - Florin.
Opening Hours of the Renaissance Private Island
The island is open from 7 am to 6 pm, but once a week you can also have a romantic dinner starting at 7 pm. You can pre-book the dinner at the reception. And trust me, it's worth it. Even if you're not a couple you're going to have a great time.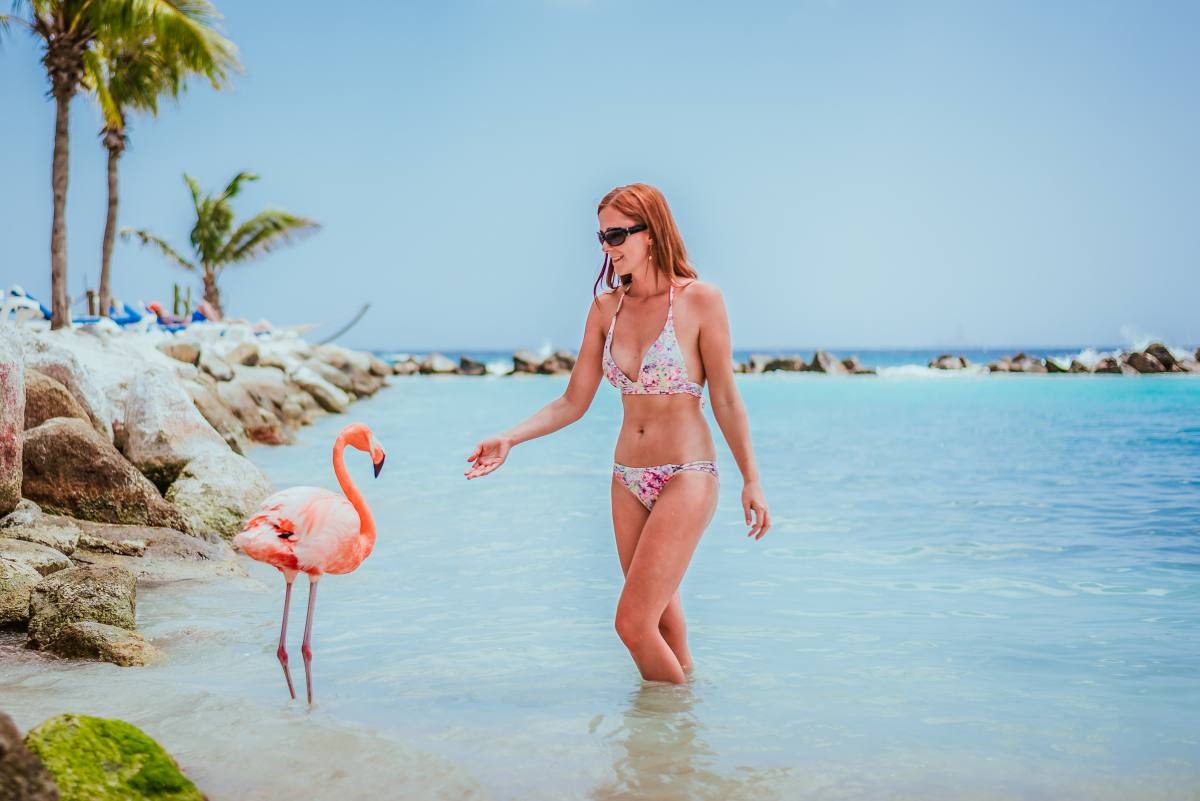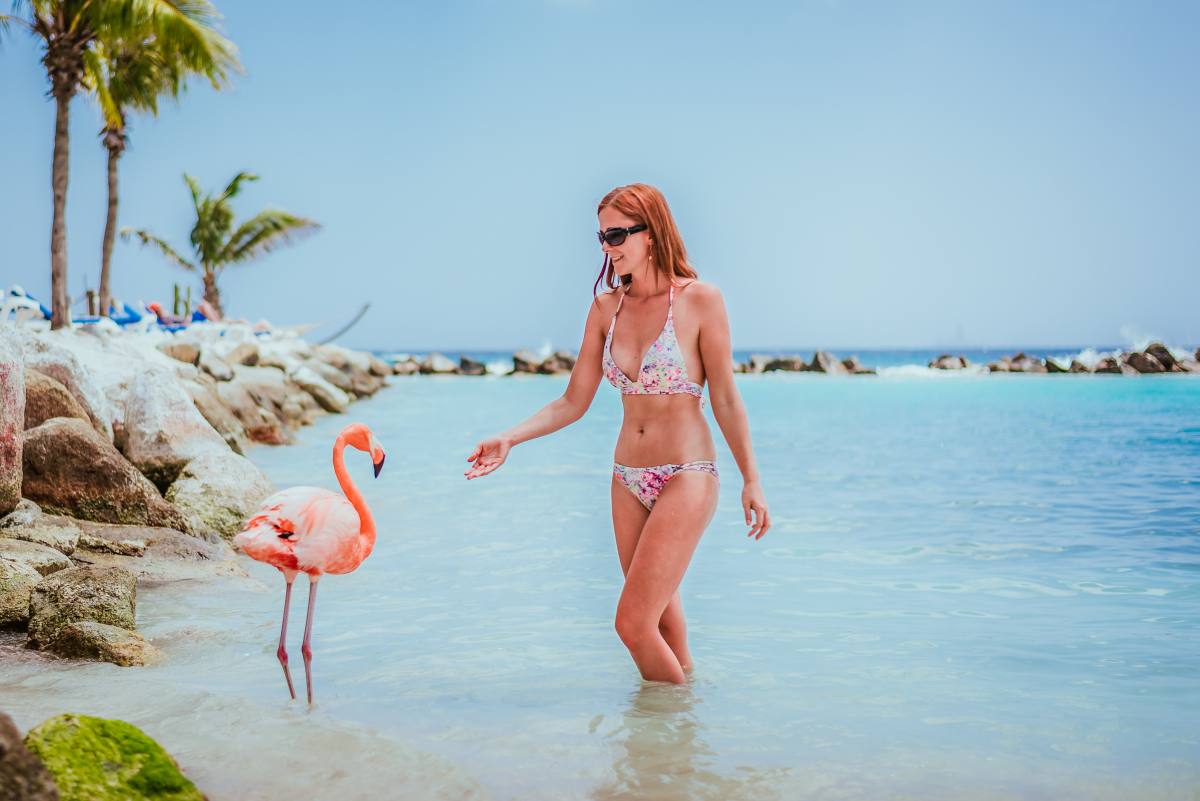 ---
My Best Tips for Visiting Renaissance Island in Aruba:
1 – Arrive Early
There is a small vending machine that sells food for the flamingos. The machine takes only US quarters. It's much easier to tempt the flamingos with food on your hand, but if you arrive too late, they might simply ignore you because they've already eaten.
2 – Sit Still and Wait
In the end, flamingos are still wild animals that do their own thing as they please. Sit still, grab some bird food and wait for them to come around. If you start chasing them around for a photo they'll run away. Don't be disappointed if your pink friends walk away instead of posing for you :)
Disclaimer: Recently every news site has featured my photo with the flamingos, misquoting me and basing entire articles on assumptions that the flamingos are kept captive on the island and die of malnutrition. I wanted to set the record straight. Flamingos living on the Renaissance Private Island came there on their own 15 years ago, but…
They were forced to stay and their wings are clipped. One flamingo actually left the island and one died because of his age. The current inhabitants aren't in captivity. They also live in their natural environment – the mangroves. Sometimes there are more flamingos on the island because wild ones come to visit.
---

What Else Can You Do in Aruba?
Arikok National Park - Global Day of Discovery at Renaissance Hotels
Every year in May, each Renaissance property arranges a special activity for all their guests to experience 'business unusual' trips. This past year Renaissance Aruba took me to Arikok National Park for a morning hike, followed by a delicious local breakfast.
A typical hike there lasts for around 2 hours, but I'd say it's easy enough for everyone. At the end of the hike, you can also see a replica of a traditional Aruban house, as the original has been destroyed by a hurricane.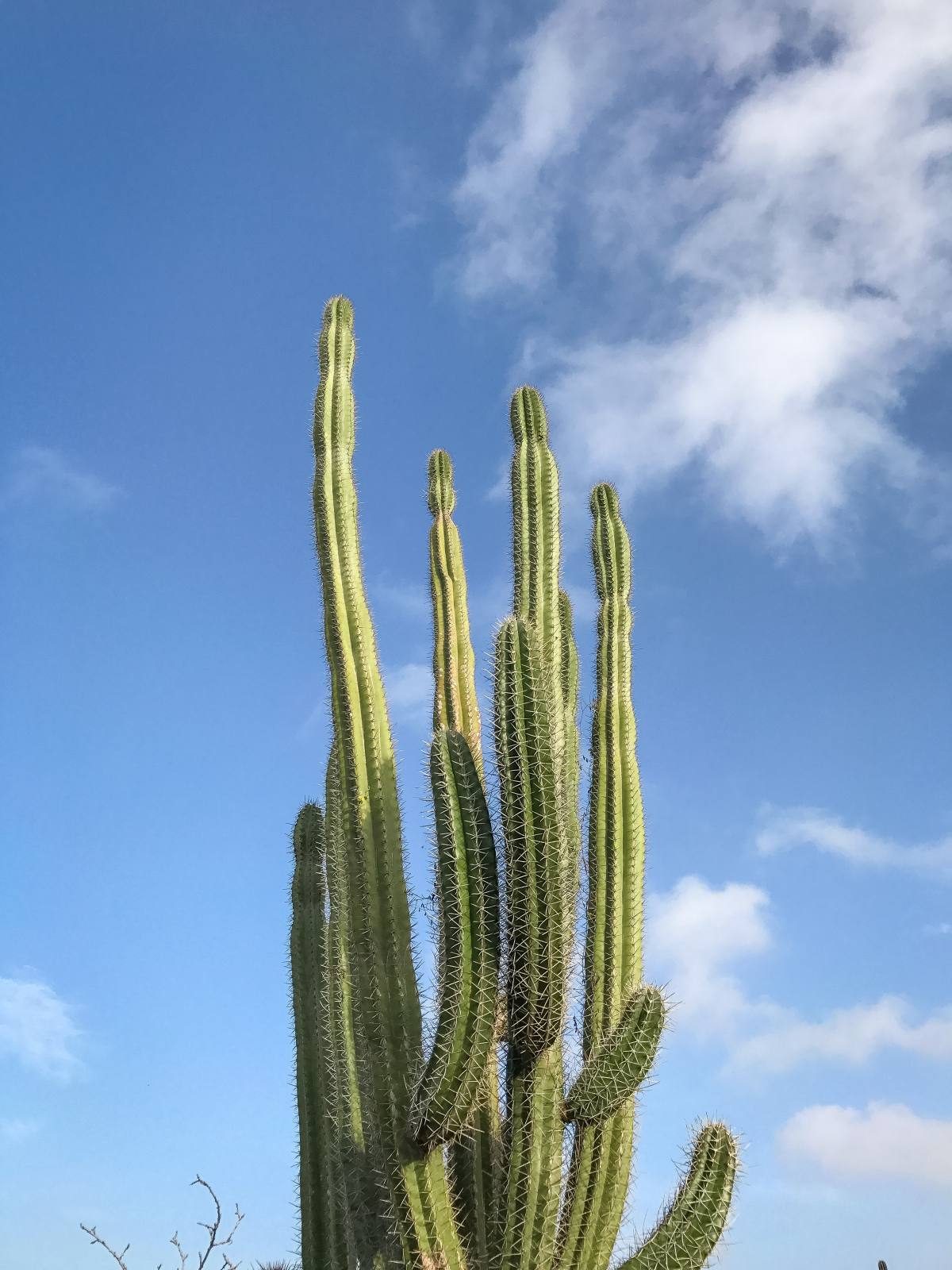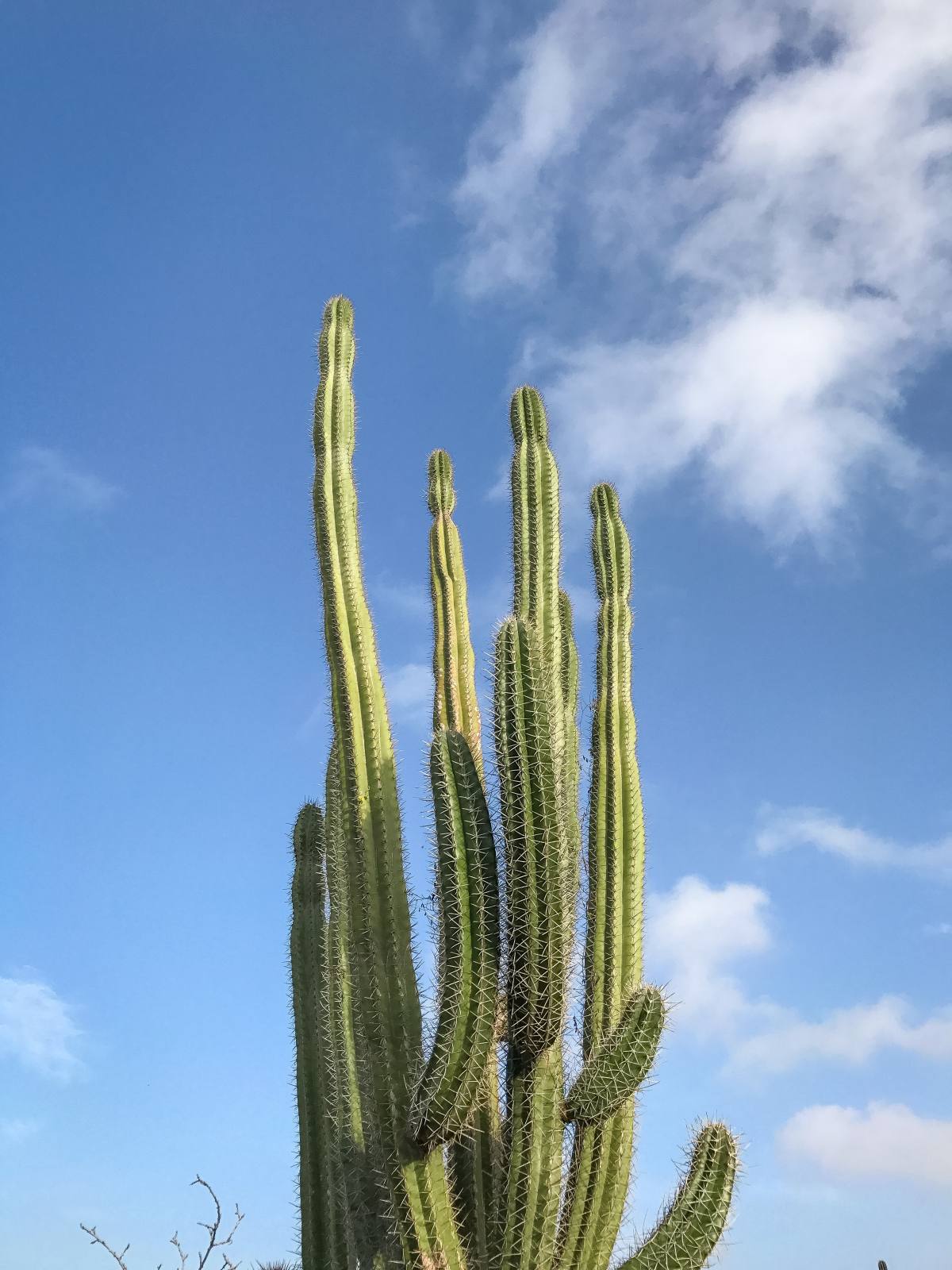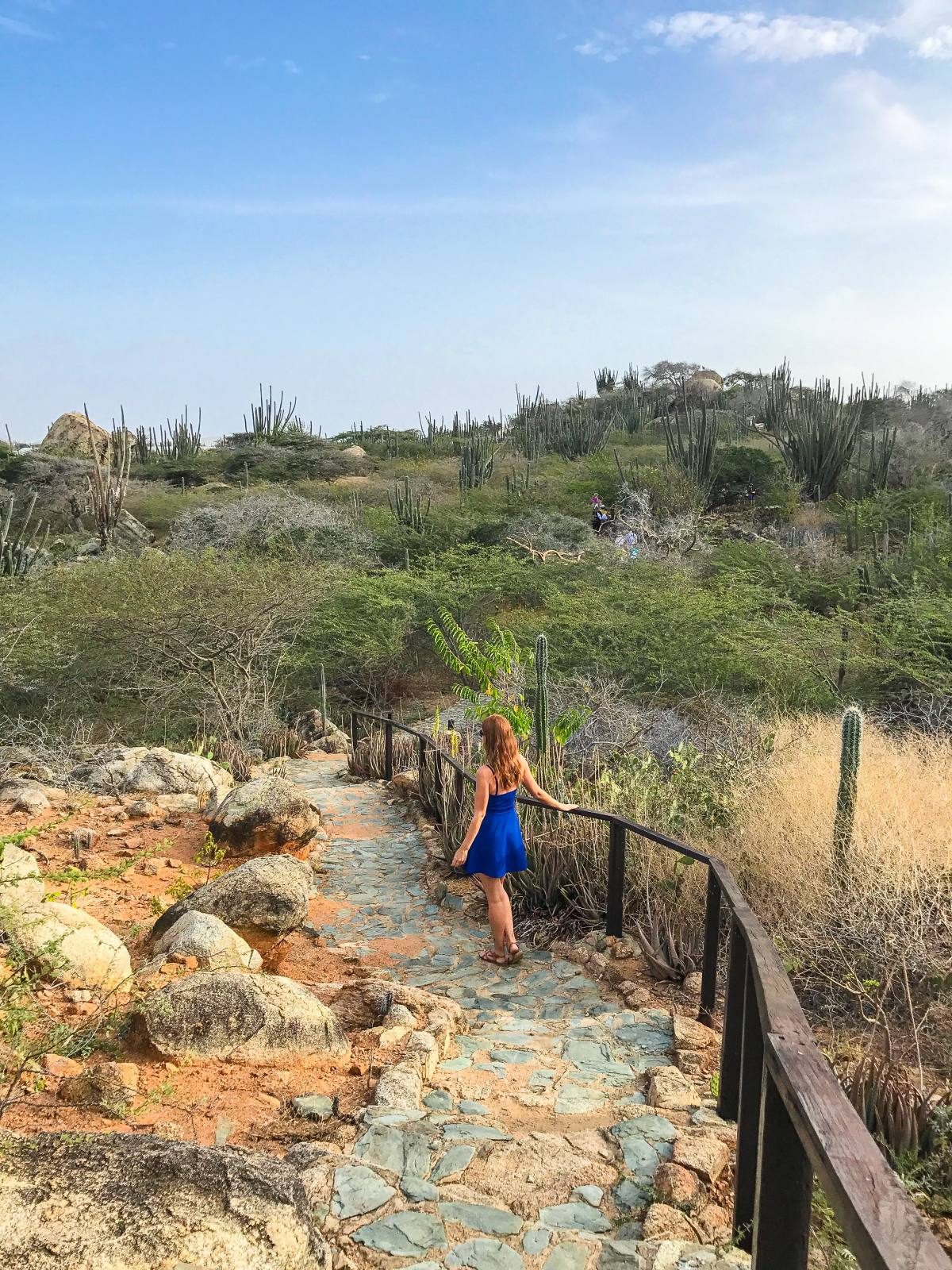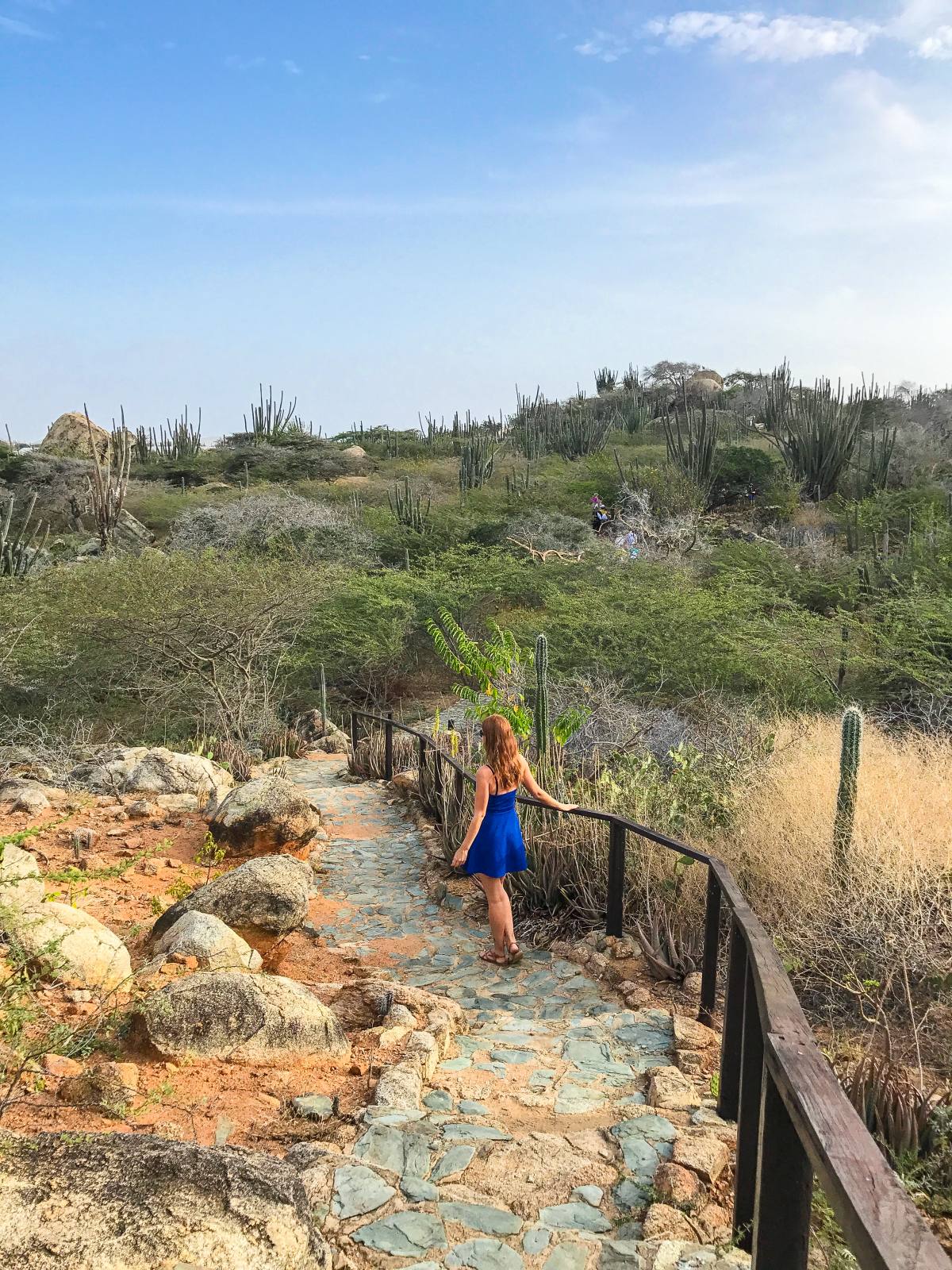 For more activities and organized tours in Aruba check Viator here.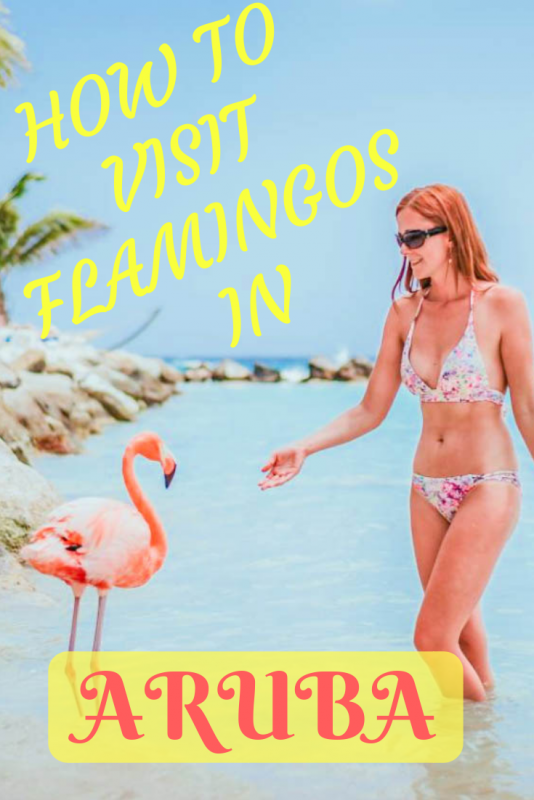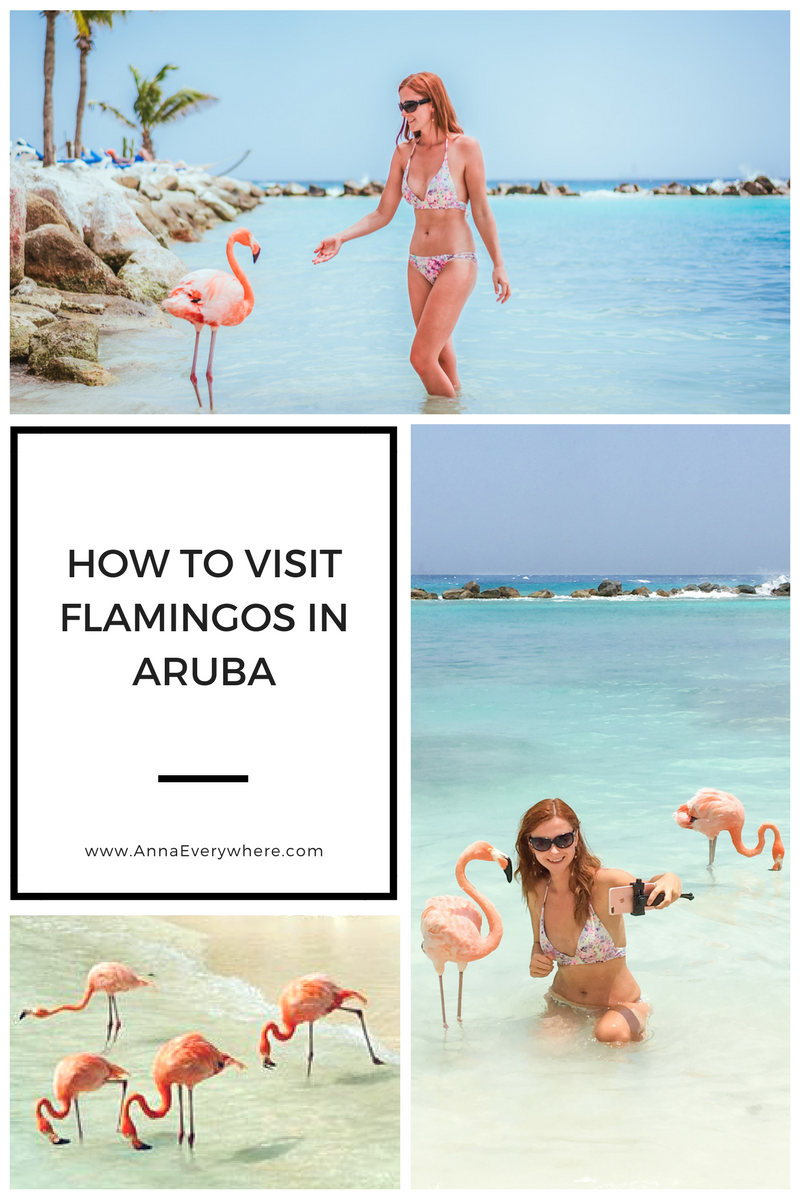 ---
Arrange Your Travel Insurance
Don't forget to arrange health insurance before heading to Aruba. The easiest and the most reliable travel insurance is World Nomads Travel Insurance. Get it before your trip to avoid unnecessary troubles that might ruin your holidays!
---
READ MORE ABOUT ARUBA:
Have you been to Aruba? Do you have any questions? Let me know!