While beaches are what the majority of tourists come to Aruba, the island has way more to offer. Aruba is also home to colorful flora & fauna, mysterious caves, a diverse landscape & rich history. Aruba is very safe, so it's a perfect place for solo female travelers, families with kids, or couple retreats.
I visited Aruba twice and experience great weather during both of my stays. It was slightly windy, but always sunny with beautiful sunsets. You can either rent a car and visit several places on the island on your own, or purchase widely available tours. Here are the best things to do in Aruba beyond beaches.
Best Things to Do in Aruba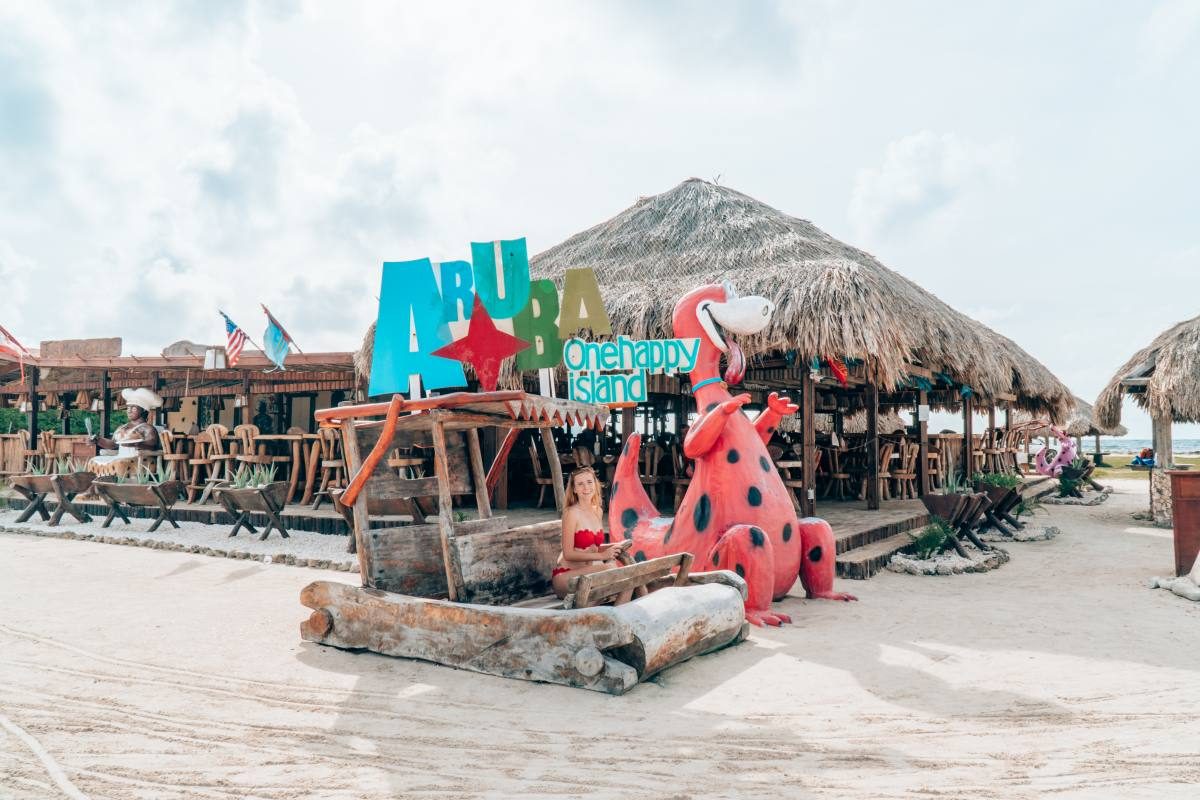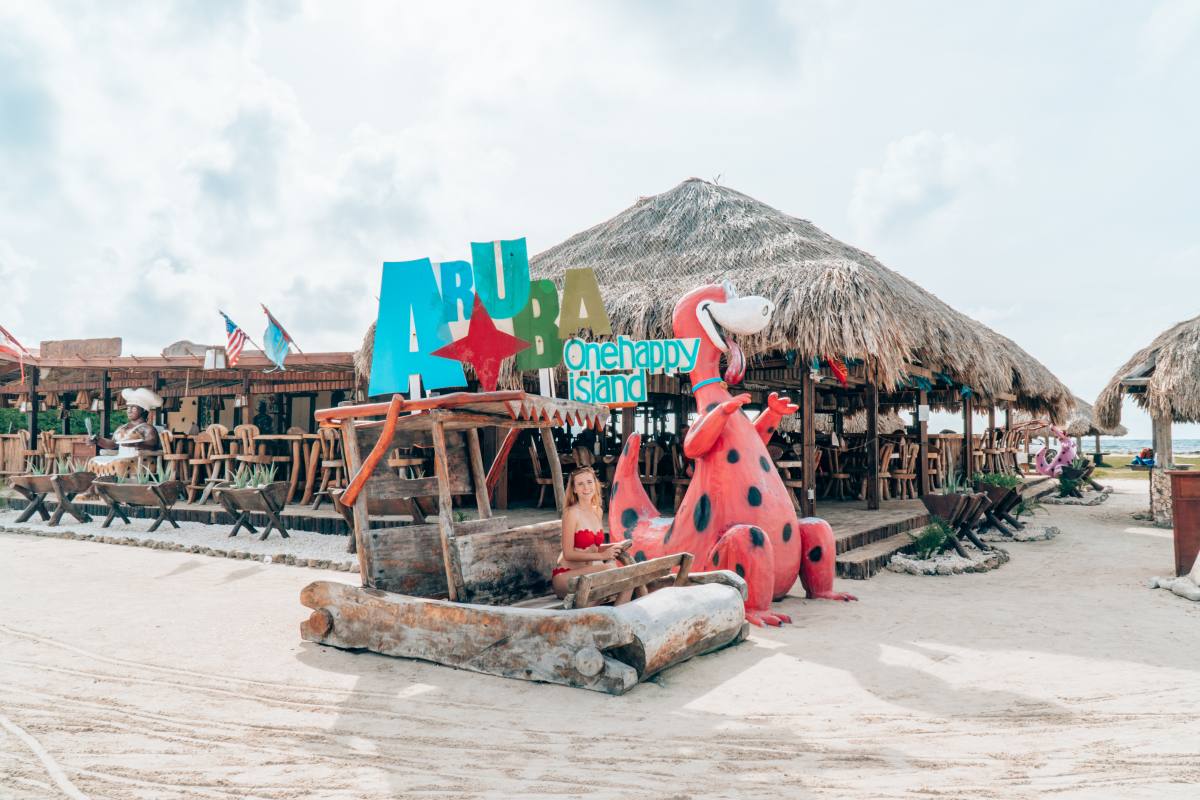 Lay on the Beach
The most popular activity in Aruba is simply enjoying a nice day on one of the island's many world-class beaches. In Aruba, you have many white-sand beaches to choose from.
Feed Flamingos
Flamingos on the beach are probably the most iconic and known attractions in Aruba. The Renaissance Resort & Casino owns a private island that's inhabited by 6 pink flamingos. You can either stay at the hotel and visit for free or show up early and book one of the coveted guest spots to visit the island.
Read more about the flamingo beach in Aruba here.
Admire Sunsets
Sunsets are gorgeous on Aruba. They're naturally pink and combined with white sand beaches with divi-divi trees, can provide unforgettable memories.
I've also taken a catamaran boat tour and it was a completely different experience than seeing the sunset from the beach. The 2-hour trip sets sail at 5:30 PM and includes snacks as well as an open bar. While the tour itself is slightly cheesy, the sunset was gorgeous.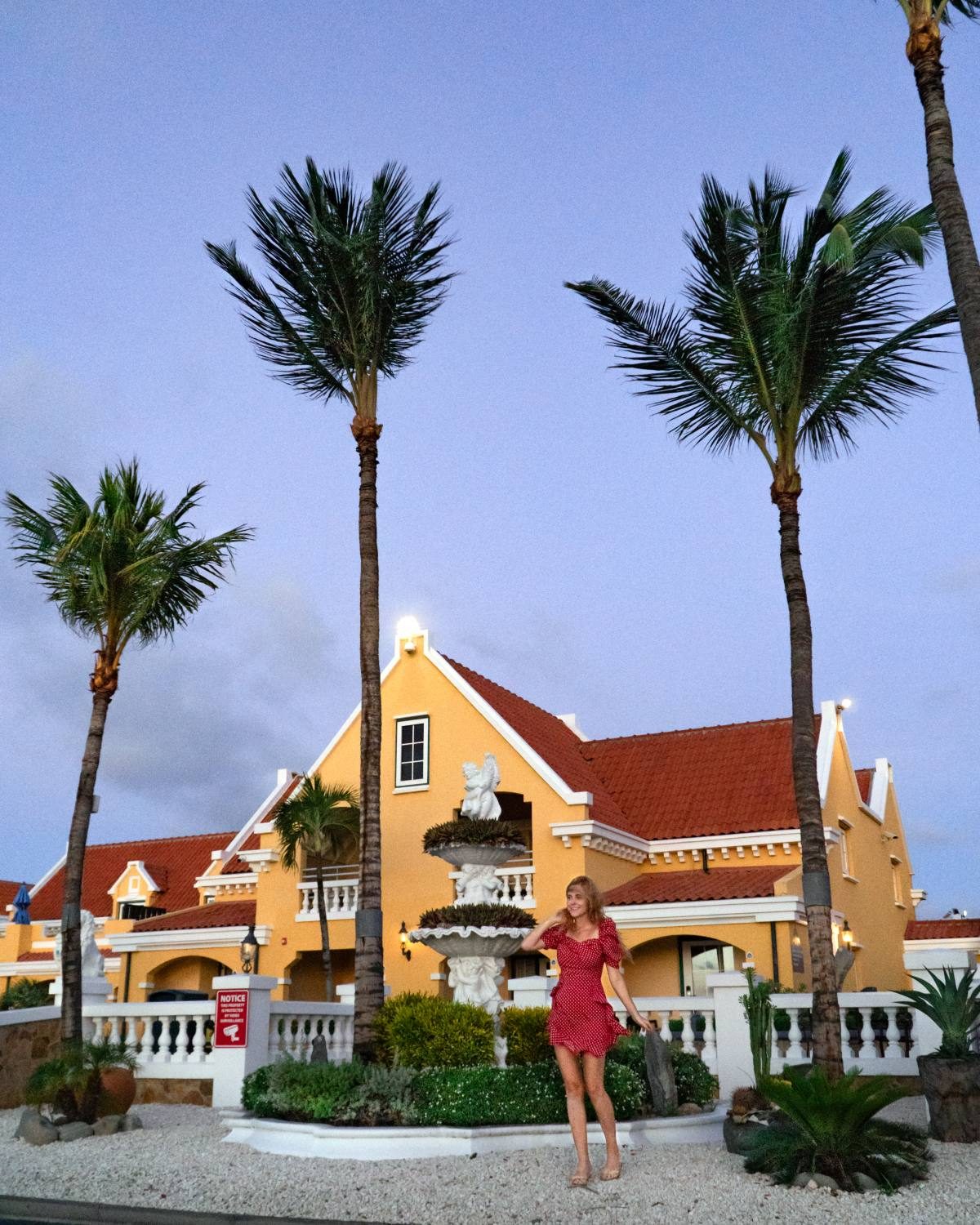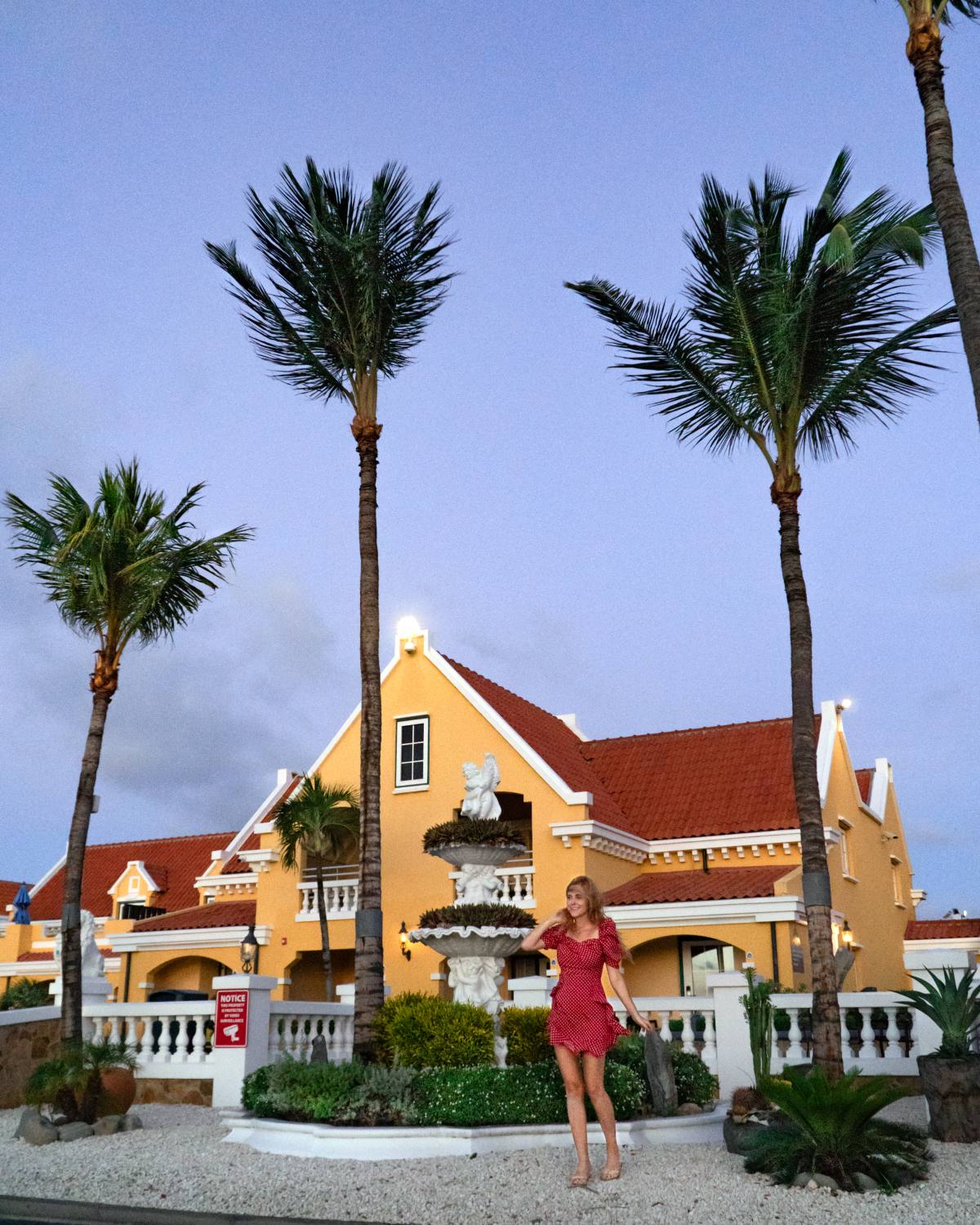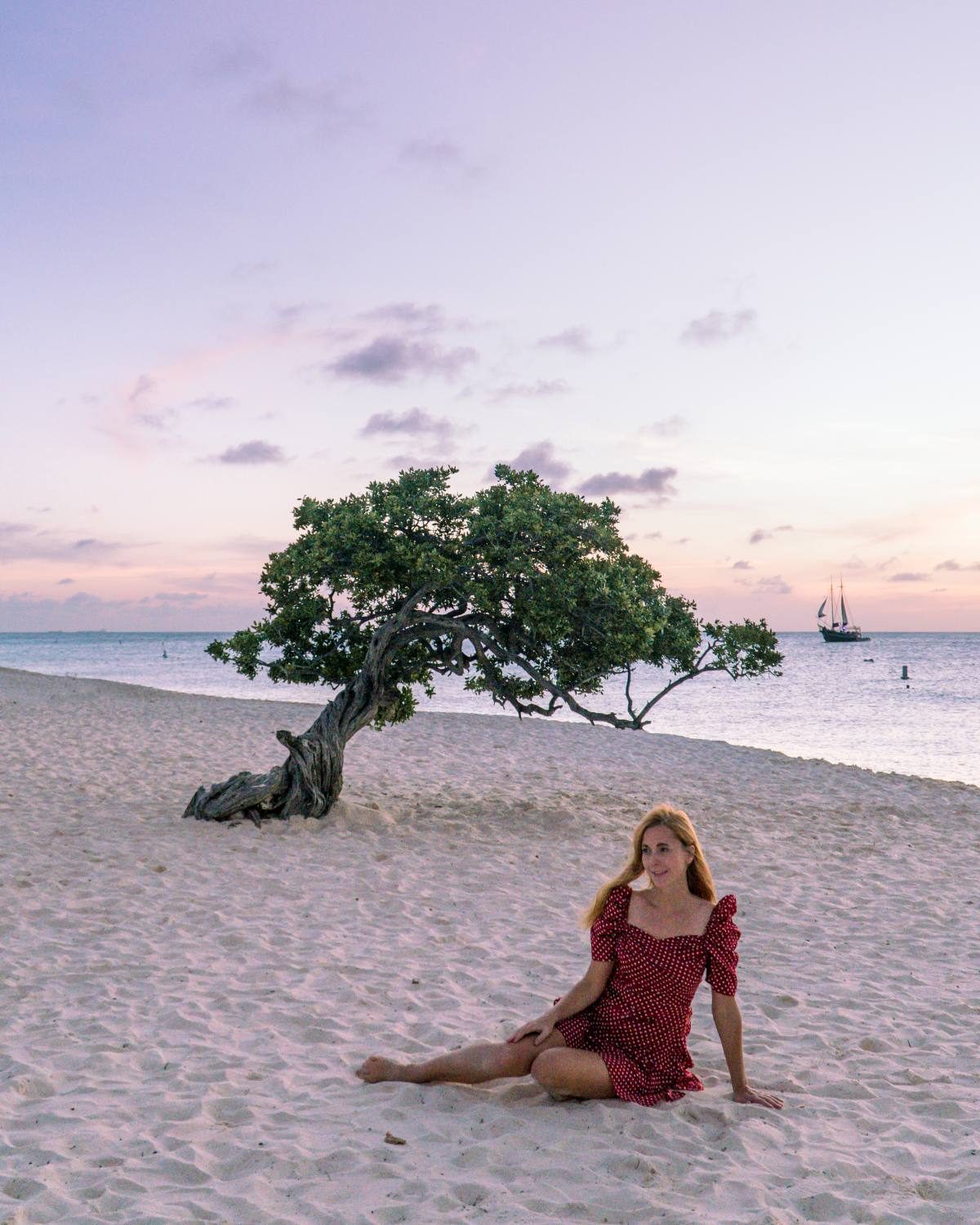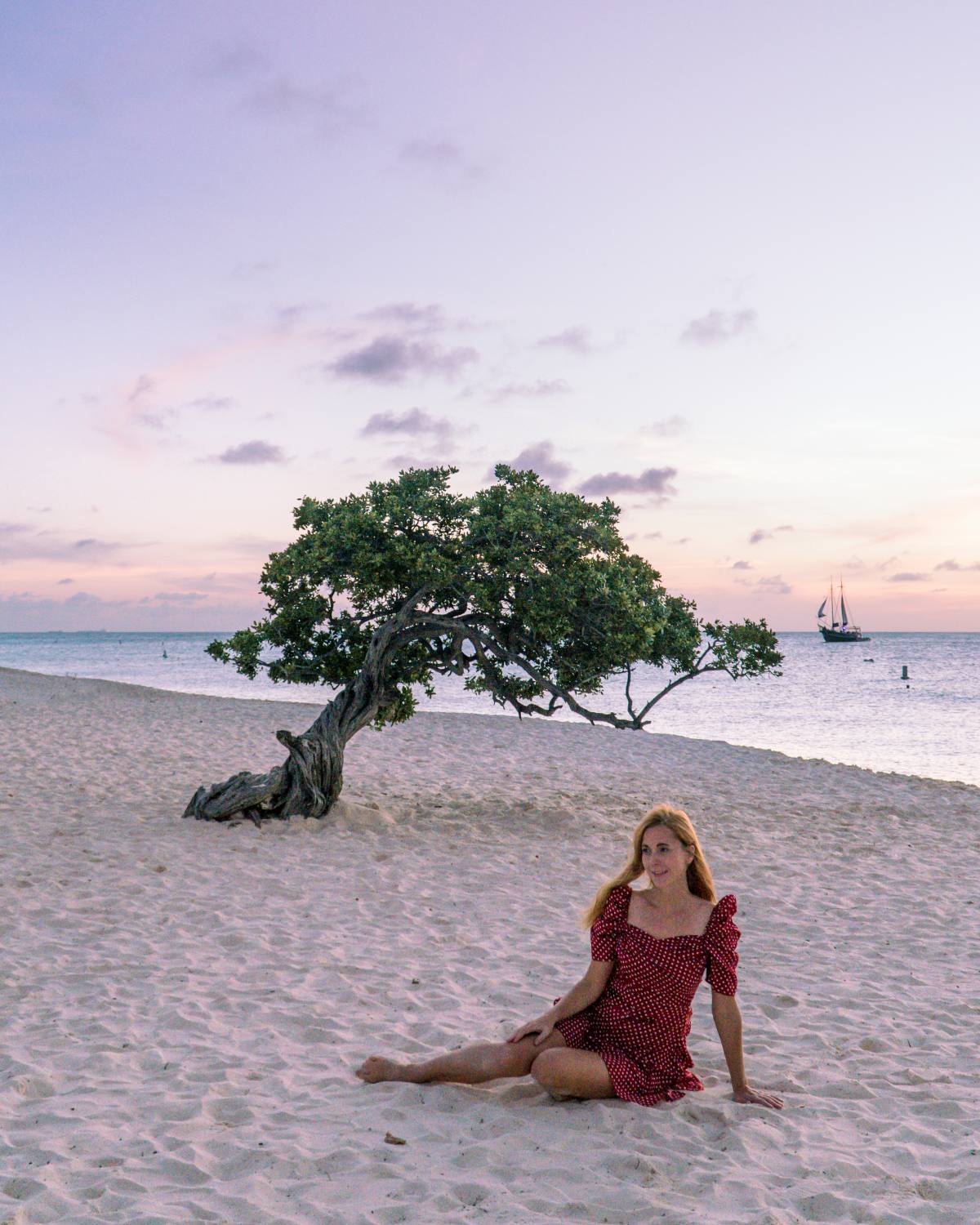 Go Snorkeling
You can't leave Aruba without snorkeling. In waters of Aruba you can see many multi-colored fish, turtles and even rays. Mangel Halto and Boca Catalina are one of the best places to snorkel.
It's a reef just off the Spanish Lagoon with some of the clearest water on the island. The water might be choppy at times, so be prepared, but even if you're not an advanced snorkeler you should be just fine.
Dive Shipwrecks
Aruba offers excellent scuba diving. Underwater you can see many colorful fish and shipwrecks. You can visit the largest shipwreck in the Caribbean, SS Antilla in Aruba.
This 400-foot cargo boat believed to be supplying German U-Boats in the Caribbean during World War II that sank itself after the Dutch Marines ordered the captain to surrender the ship.
California shipwreck is another popular Scuba diving site in Aruba. The ship sunk off Aruba's coast in 1910 and lies at approximately 45 feet.
Oranjestad
The capital of the Dutch Aruba obviously has a Dutch name. You might fall in love with Oranjestad if you like pastel-colored Dutch buildings that line its streets and Creole cuisine. It's a nice place to have a stroll in the afternoon and do some shopping.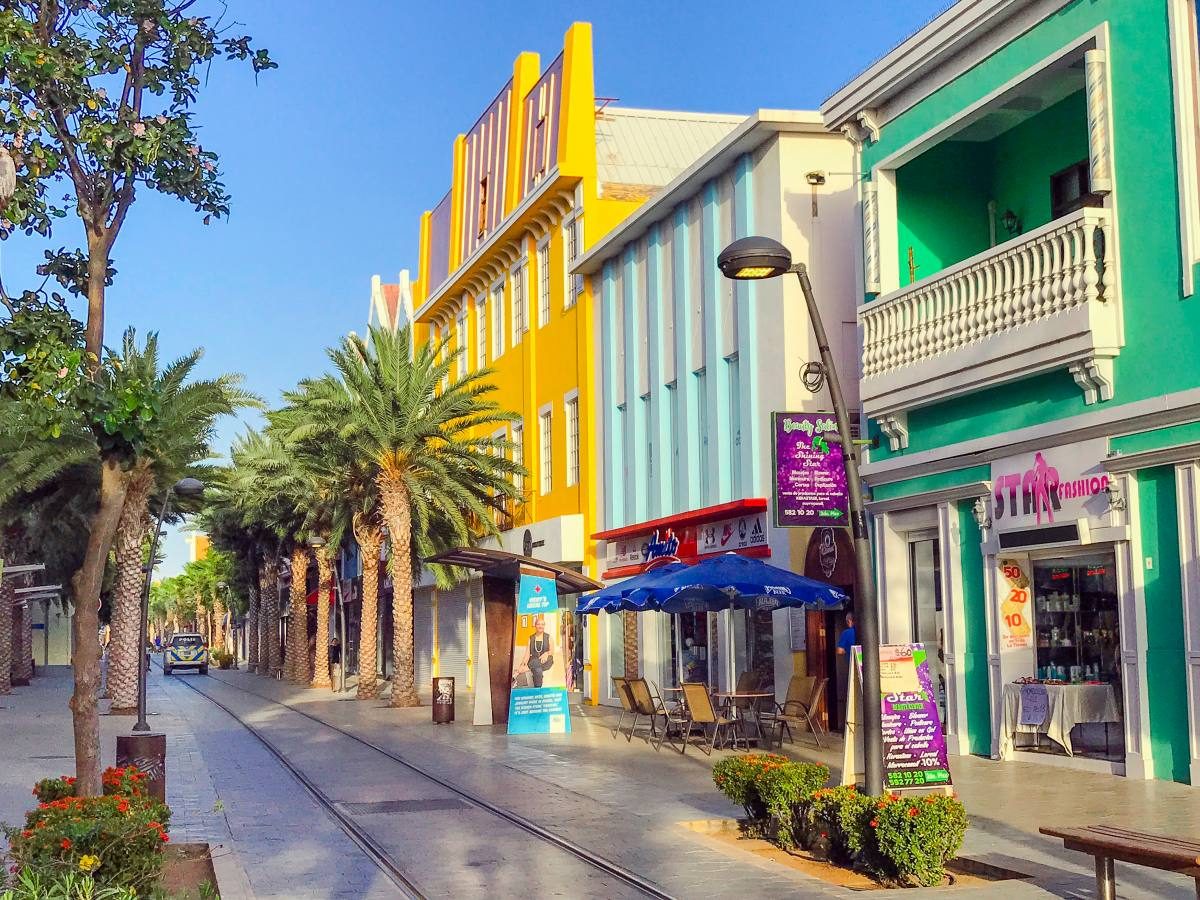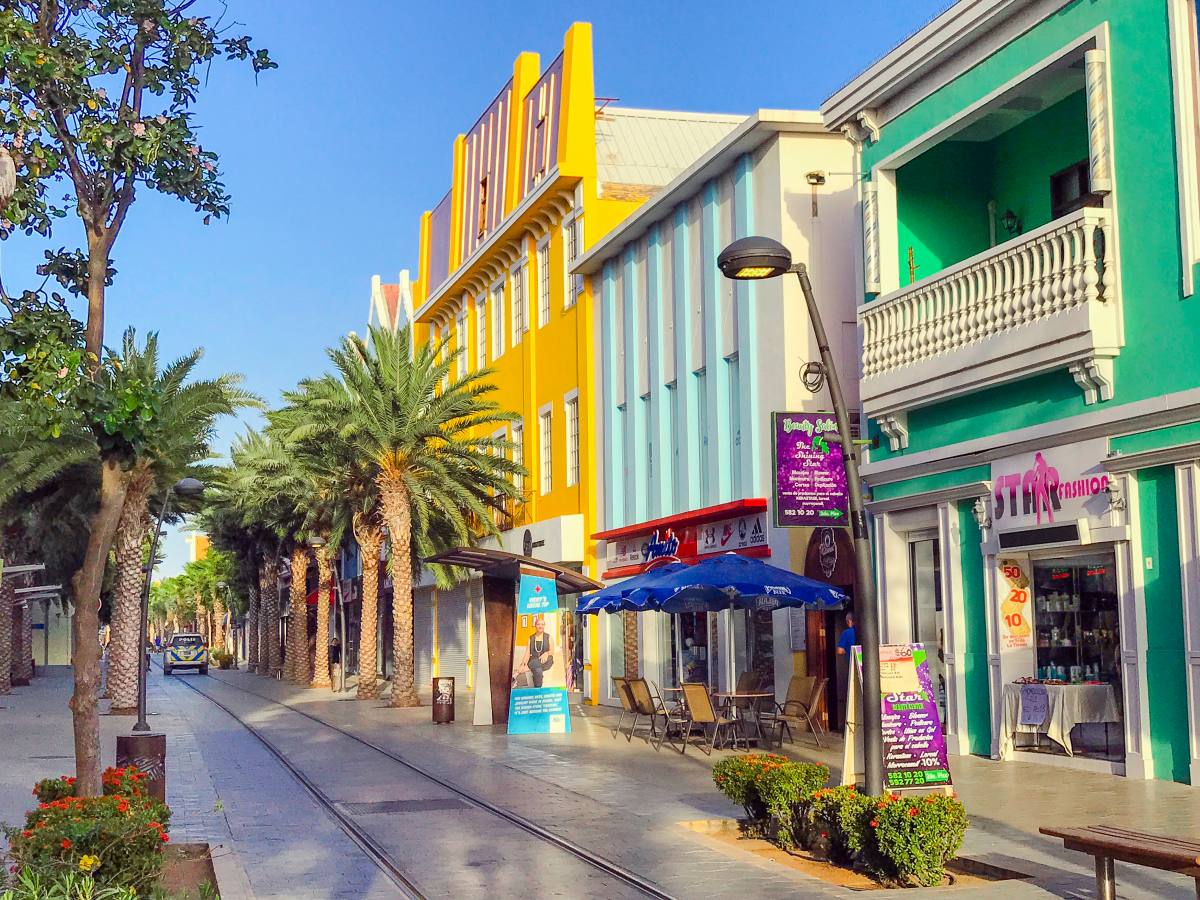 ---
Eat Fresh Seafood
As one of the Caribbean islands, Aruba has plenty of fresh seafood. While you can get some great options in many places, head to Zeerover for an authentic dish. It's a small, local eatery in the fishing village of Saventa near the airport.
You'll get deliciously fried fish seafood baskets on seaside picnic tables at affordable prices, especially considering it was caught just hours before.
If you're opting for a beach-front setting, you can visit Passions on the Beach on Eagle Beach. Tables are set on the sand illuminated with a torch that makes a romantic environment.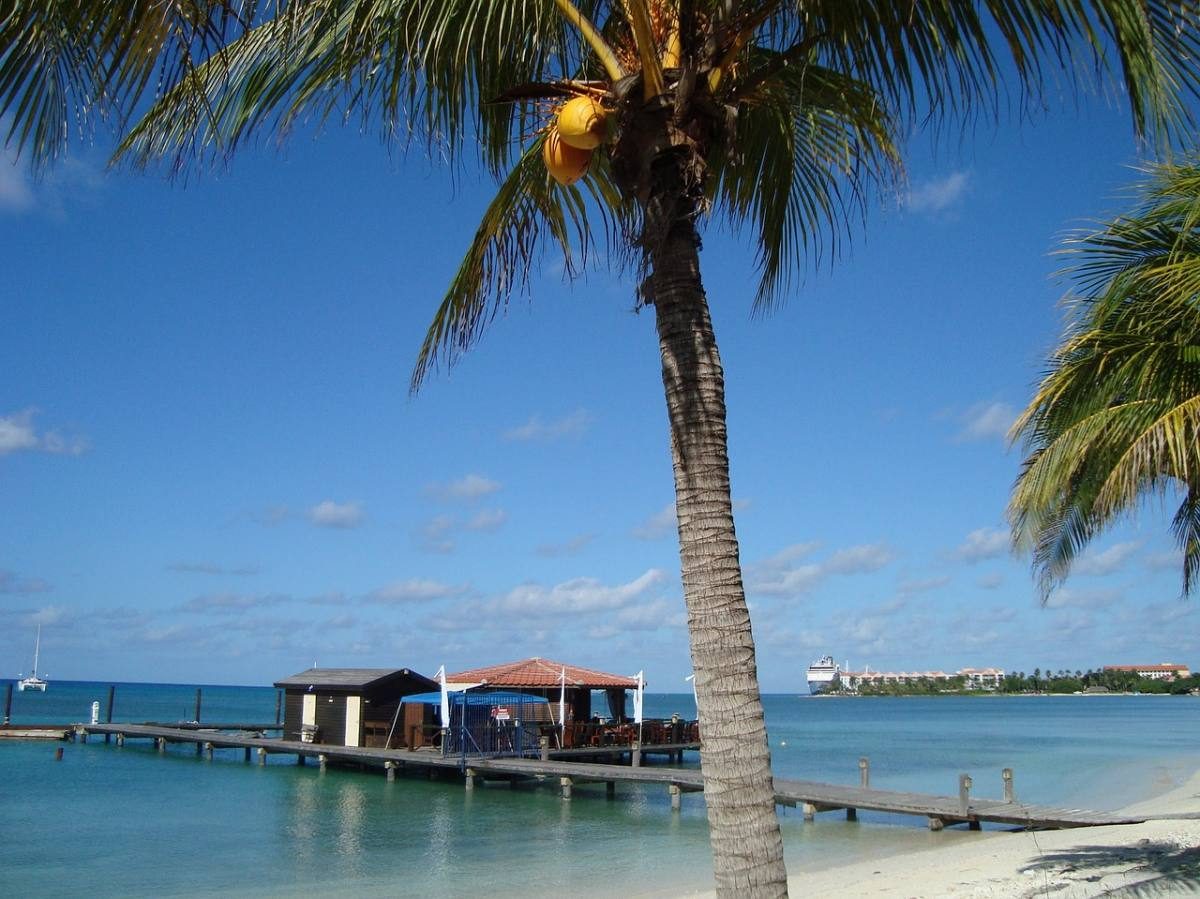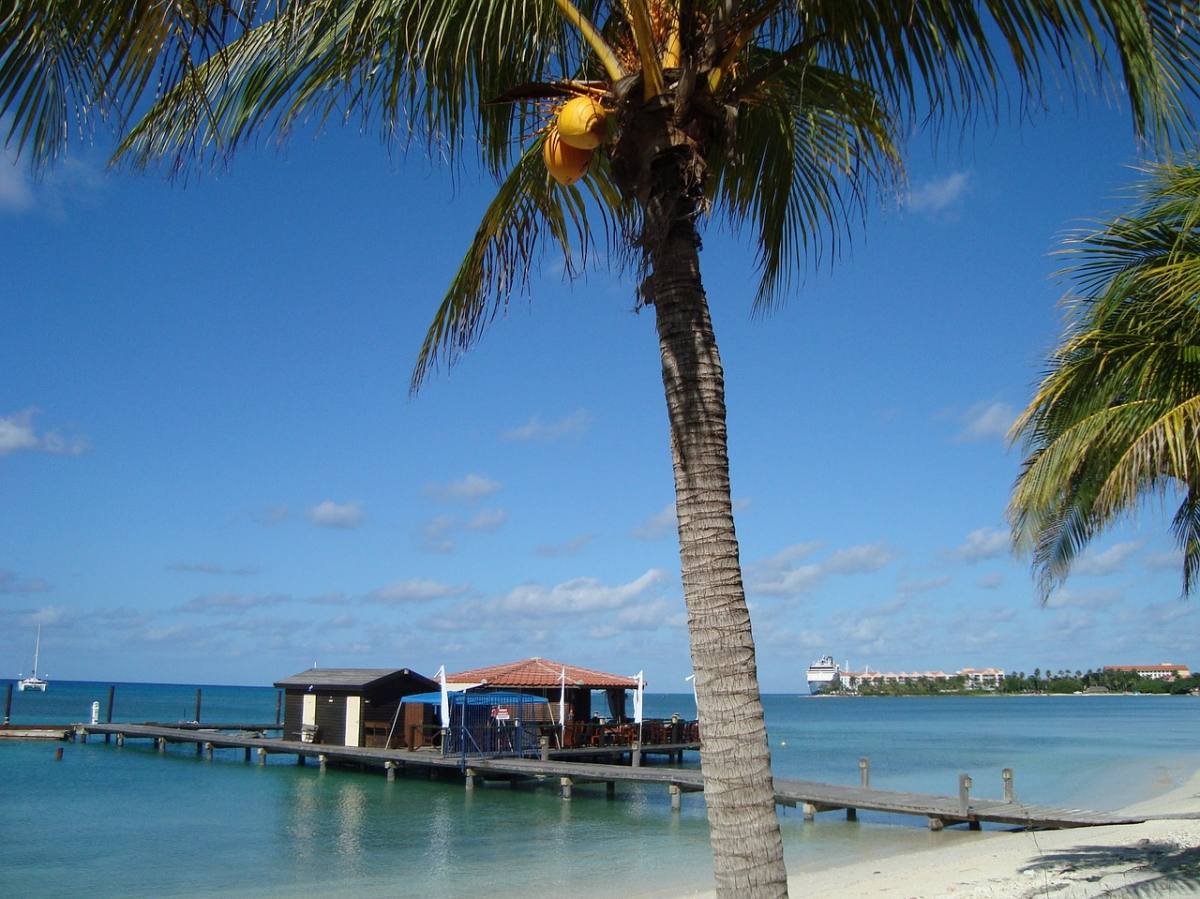 Visit Aruba Aloe Factory
Ever saw how does aloe vera grow? Aloe was first introduced on the island back in 1840 and quickly became the world's largest exporter. Aloe was covering about 60% of the country.
While these days there isn't as much aloe on the island as it used to be before, you can visit a 150-acre farm and see how aloe grows and is produced.
The place is partially a museum and partially a working farm, which makes it very interesting to visit. When you go through the front door, you just ask the person at the desk for the free guided tour.
Explore Arikok
Established in the 1980s, this massive park is 21 square miles takes about 18% of the island. Arikok is full of cacti on rough terrain and it's home to Aruban rattlesnakes, parakeets, whiptail lizards, iguanas, goats, donkeys & migratory birds.
If you want the full experience, you need a full day at the park. You can drive through the park with your own vehicle, take a guided tour, or go on some hikes. The entrance has a small entry fee.
Renting a jeep would be your best bet, as a lot of the spots require 4×4 drive to get to. If you're up for a bumpy road you should read a natural pool for a dip.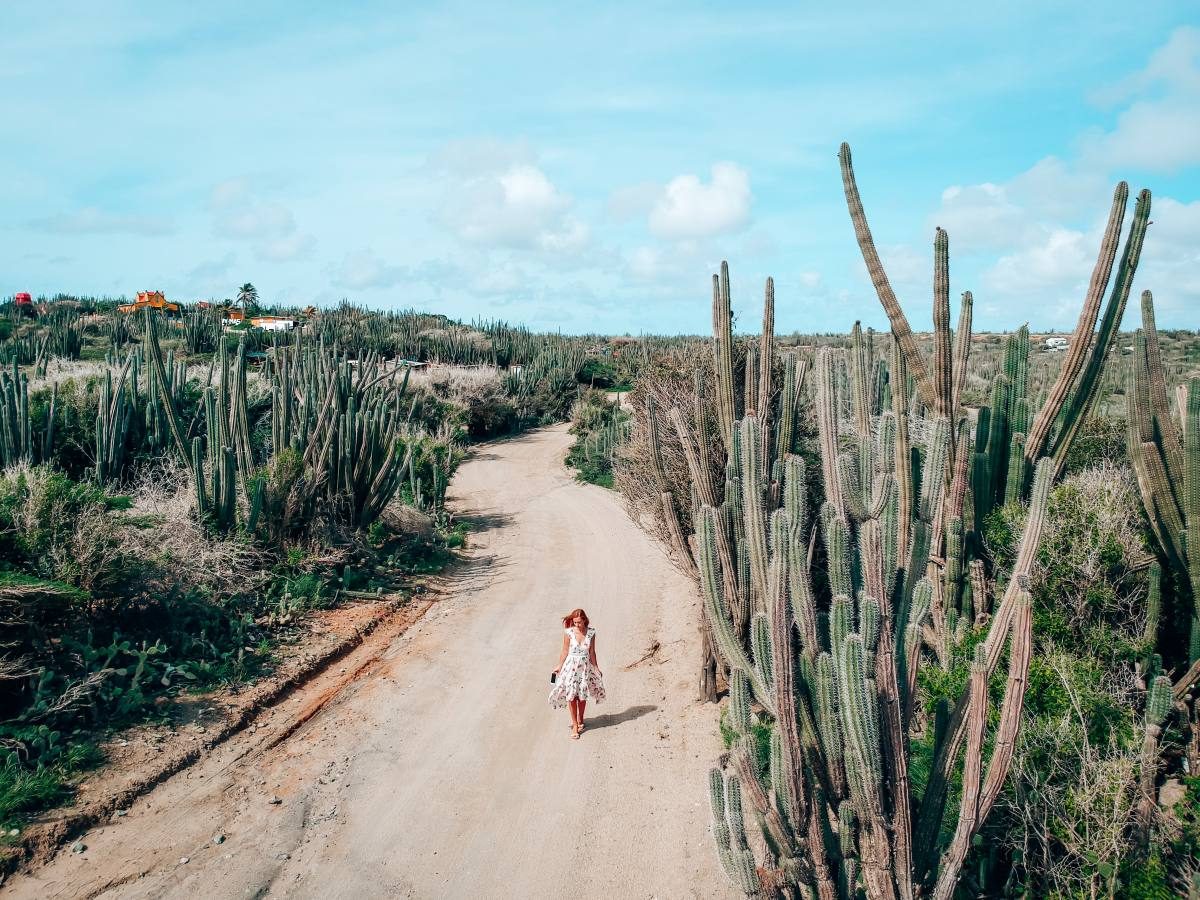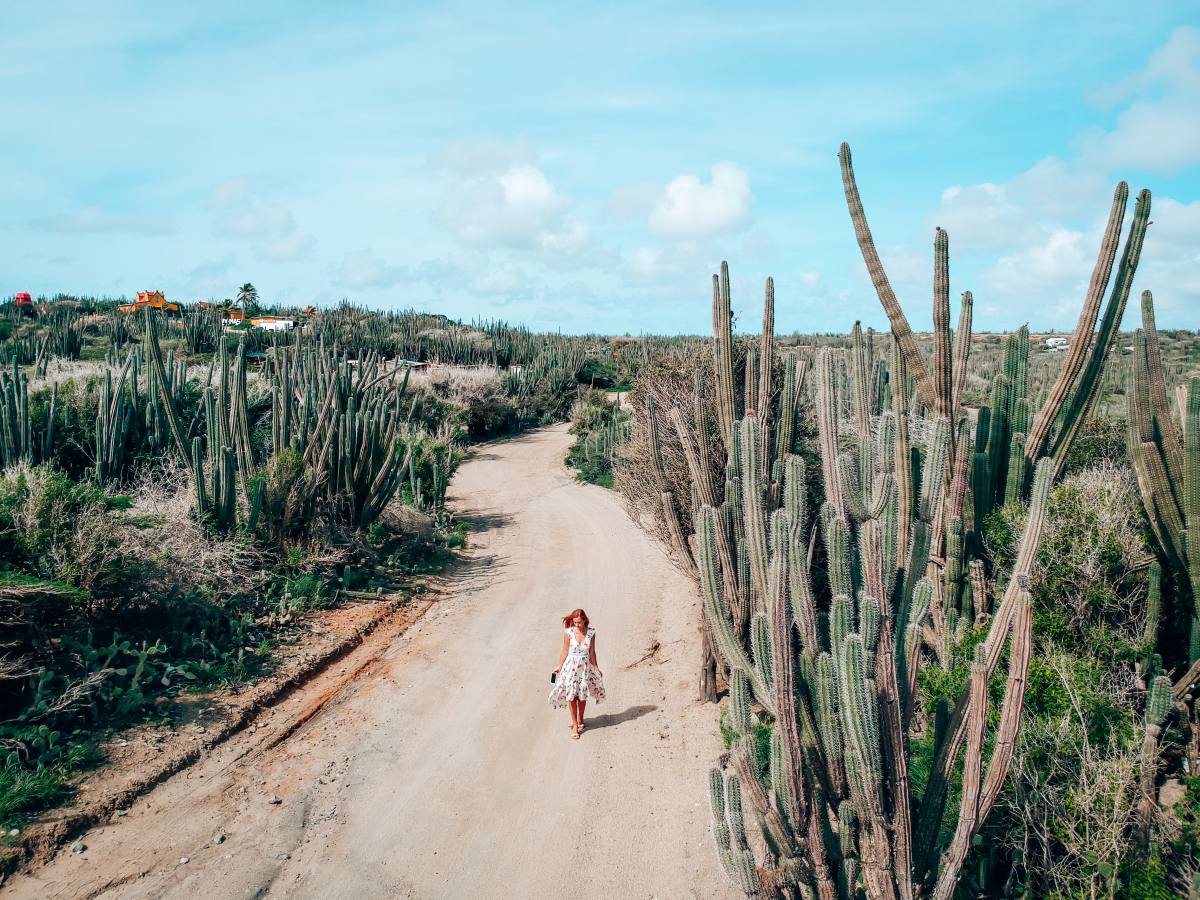 Uncover Caves
There are numerous caves on the grounds of Arikok. The ones you can visit include Quadirikiri Cave with impressive bat colony and Fontein Cave featuring ancient Arawak cave paintings dating back to the pre-Columbian era.
The drawings are at least 1000 years old and some say they resemble an image of Madonna.
I really loved Quadirikiri Cave, as there was no one else inside – just me and the bats. two large main caves connected by a 'Tunnel of Love,' lit by skylights and dotted with thousand-year-old Arawak Indian cave paintings and handprints. It has two large main caves connected by a 'Tunnel of Love,' lit by skylights.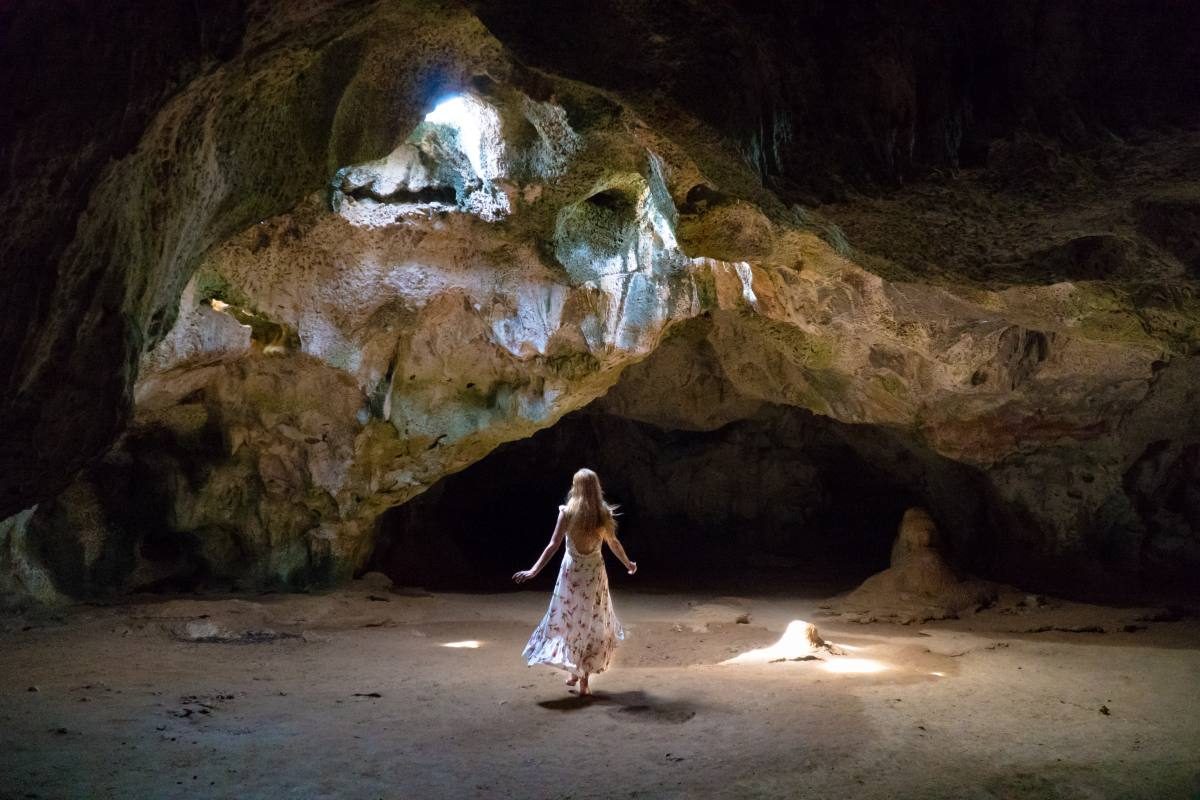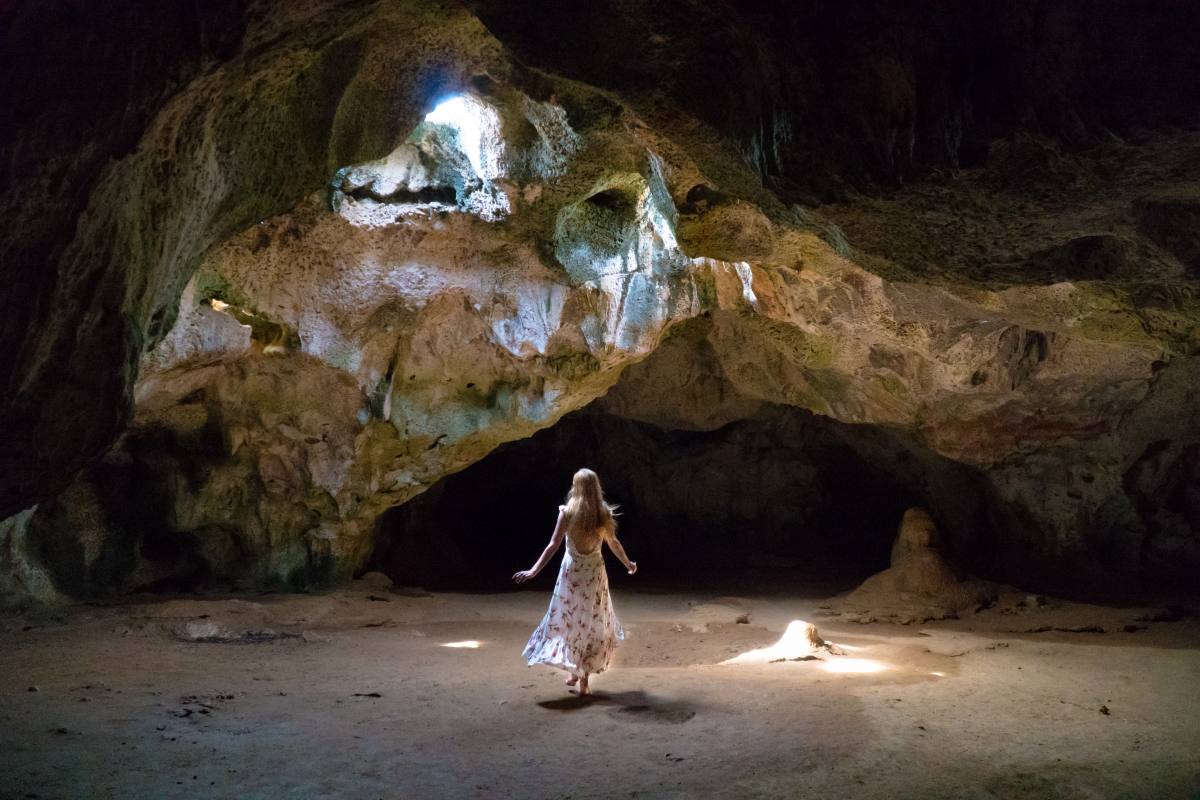 Find Natural Swimming Holes
Aruba has many hidden natural pools. They're a formation of volcanic rocks that create a natural swimming pool with salty waters.
Pet Donkeys
Aruba has a non-profit Donkey Sanctuary that takes care of donkeys that once used on the island as a mode of transportation became not needed when cars began to be introduced on the island. It operates to care for injured, sick, abused and elderly donkeys.
The donkeys are usually friendly, but be careful with cameras as they can be unpredictable. Bring along some cut up apples or carrots, and you can feed the donkeys at your leisure. There's no admission fee, but you're being encouraged to make a donation.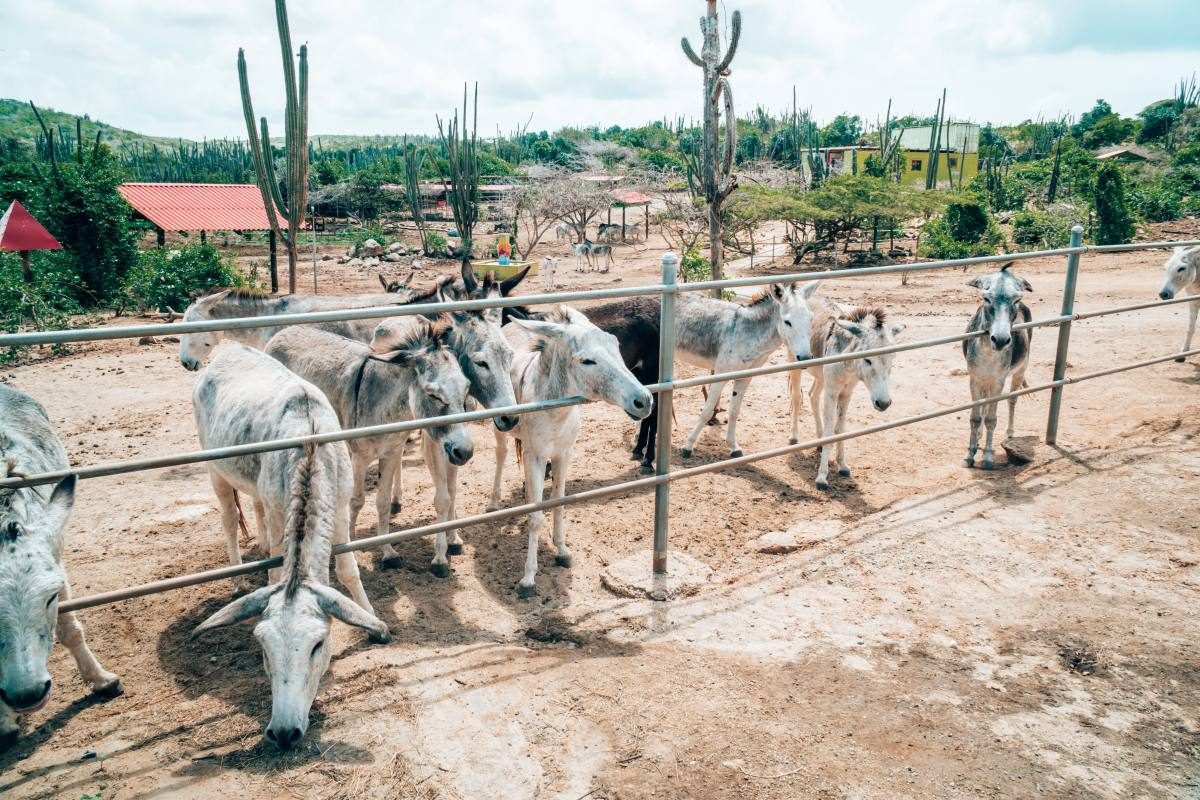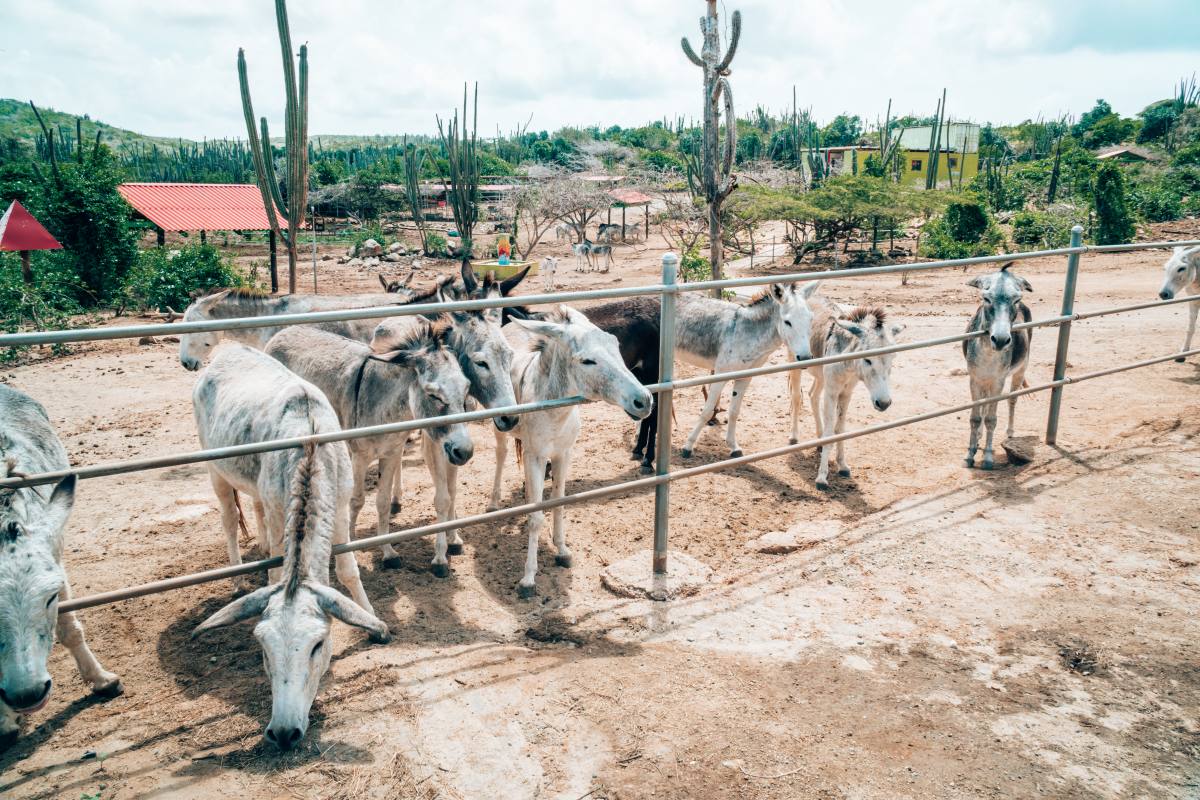 Meet Ostriches
Ostriches aren't something you would expect to see in Aruba. The Aruba Ostrich Farm is one of the island's more unusual attractions. include up-close encounters with around 80 of the world's largest bird species.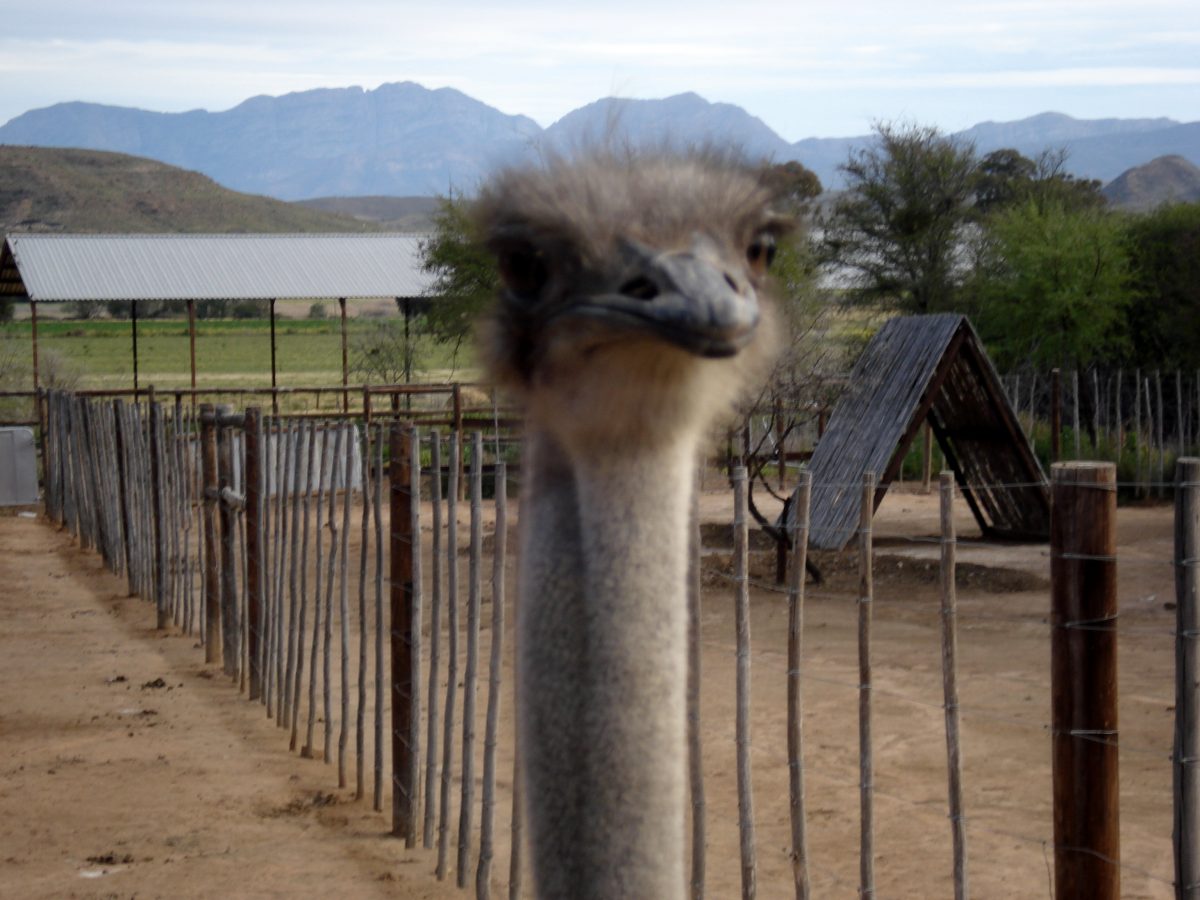 Take ATV to California Lighthouse
If you're into more extreme activities or simply want to explore Aruba off-road, try riding an ATV. Tours usually start at the California Lighthouse named after S.S. California. On an ATV you can find some secret spots like natural pools you can't drive to with a regular vehicle.
There's also an Italian restaurant called La Trattoria Faro Blanco right next to the lighthouse from where you can see great sunsets that I recommend you go to after your ATV tour.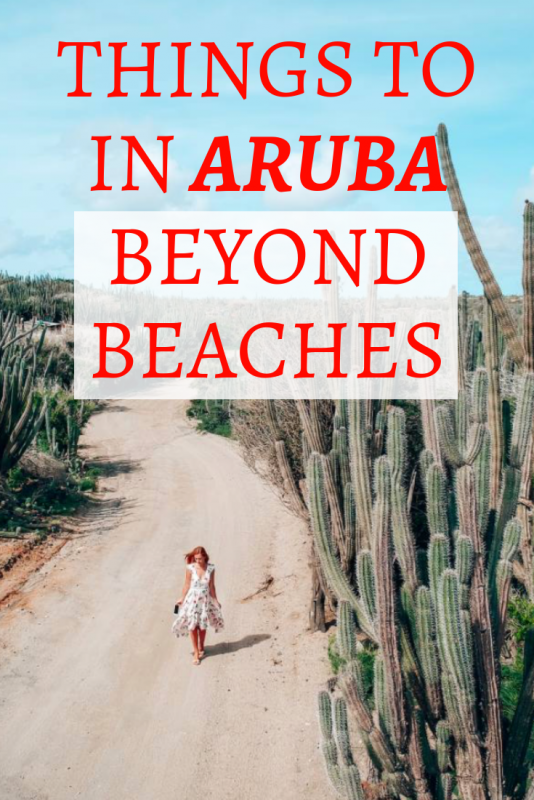 Do you have any questions about visiting Aruba? Let me know in the comments below!