Socotra is the largest of four islands in the Socotra archipelago in the Indian Ocean. While it's not super developed, the island isn't deserted either – it has 42,000 inhabitants in an area of 3,796 square kilometers. The alien island of Socotra is making visitors want to visit it as soon as they find out about it.
Its unique flora and fauna look very inviting, but for years the island of Socotra was inaccessible due to the war and lack of flights. They were rumors about charter flights from Oman a few years ago, in fact, even I tried to get there then, but none of the flights got permission to land and no trips ever happened.
Since last season, Socotra has regularly scheduled flights (at the moment they are obviously halted because of covid), but it's accessible to tourists again. That said, if you read some last year's experiences of being the only tourists on the island be prepared that these times are long gone.
Over 100 tourists are now visiting the island every week so you will run into other groups. If you're thinking of visiting Socotra here's how to do it – especially since Jurassic World Dominion decided to film some footage there and add dinosaurs to it.
P.S. Before going to Socotra take a few minutes to read my other post. Socotra is going to suffer if we – humanity, don't take care of it. I cannot tell you whether to travel to Socotra or not, but I can ask you to do it responsibly.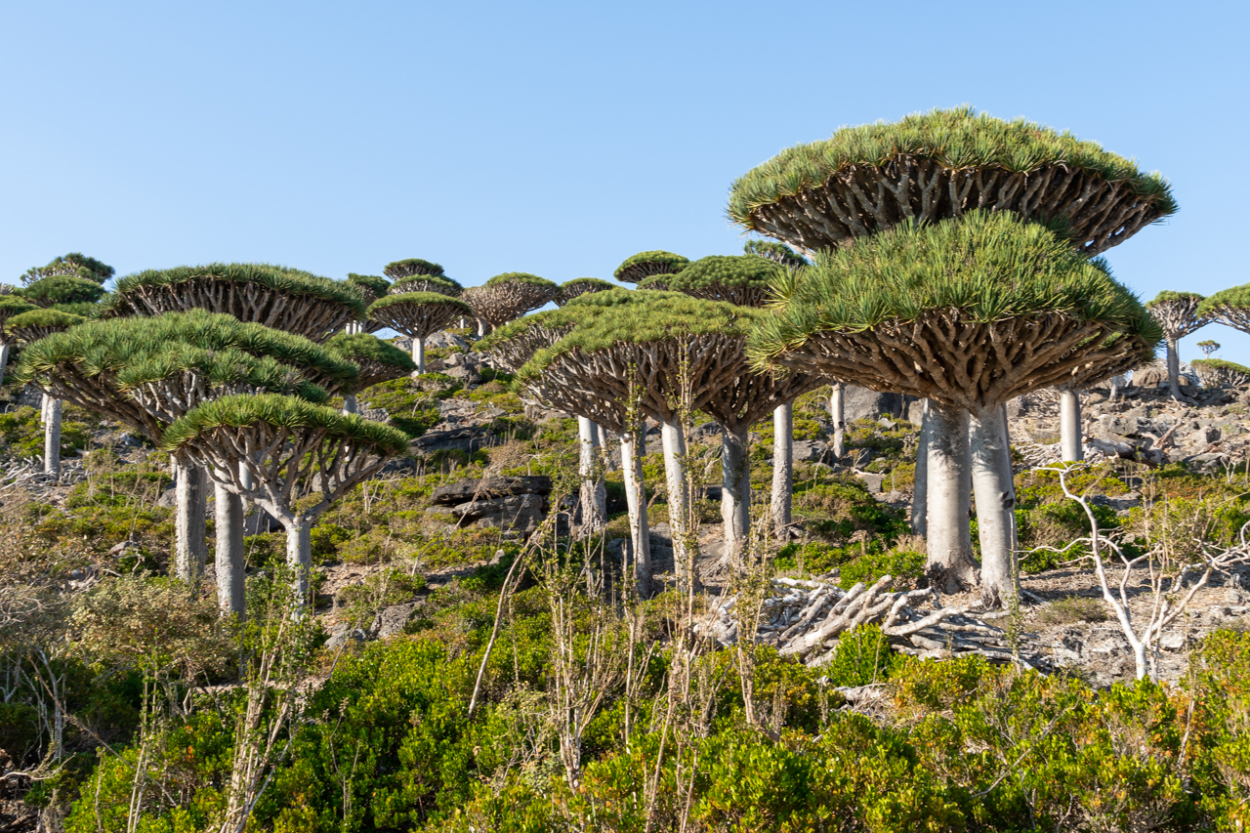 ---
Is It Safe to Travel to Socotra?
First things first, is it safe to visit Socotra considering the situation in Yemen? Yes, Socotra is safe.
The island became a territory of Yemen in 1967, but it always remained very independent in a way – it has its own language and culture. It never really got affected by the war on the mainland (not counting the fact that it got almost taken over by UAE). That said, it has never been unsafe and there's never been a violent conflict in Socotra.
These days shipping boats keep coming from the mainland port of Al Mukallah with supplies, on top of weekly flights to Seiyun.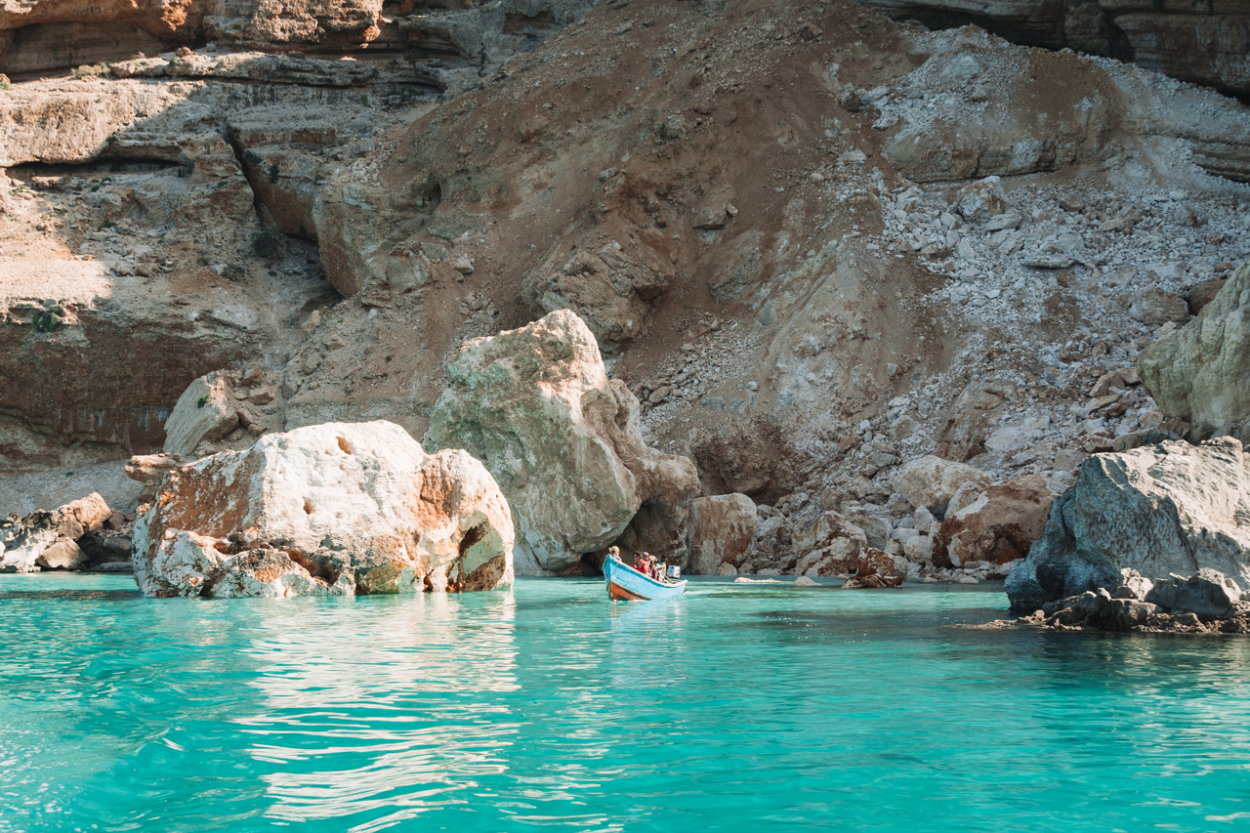 ---
When to Visit Socotra Island
Shortly – the best time to visit Socotra is February-April and October-November. It's not too hot and not too rainy then.
If you decided to visit any other time you may encounter rains and floods, sand storms, roads being unpassable due to landslides and so on.
I visited at the end of February and the weather was fantastic. Nights in the mountains were cool, but nothing a sweater or light sleeping bag couldn't fix.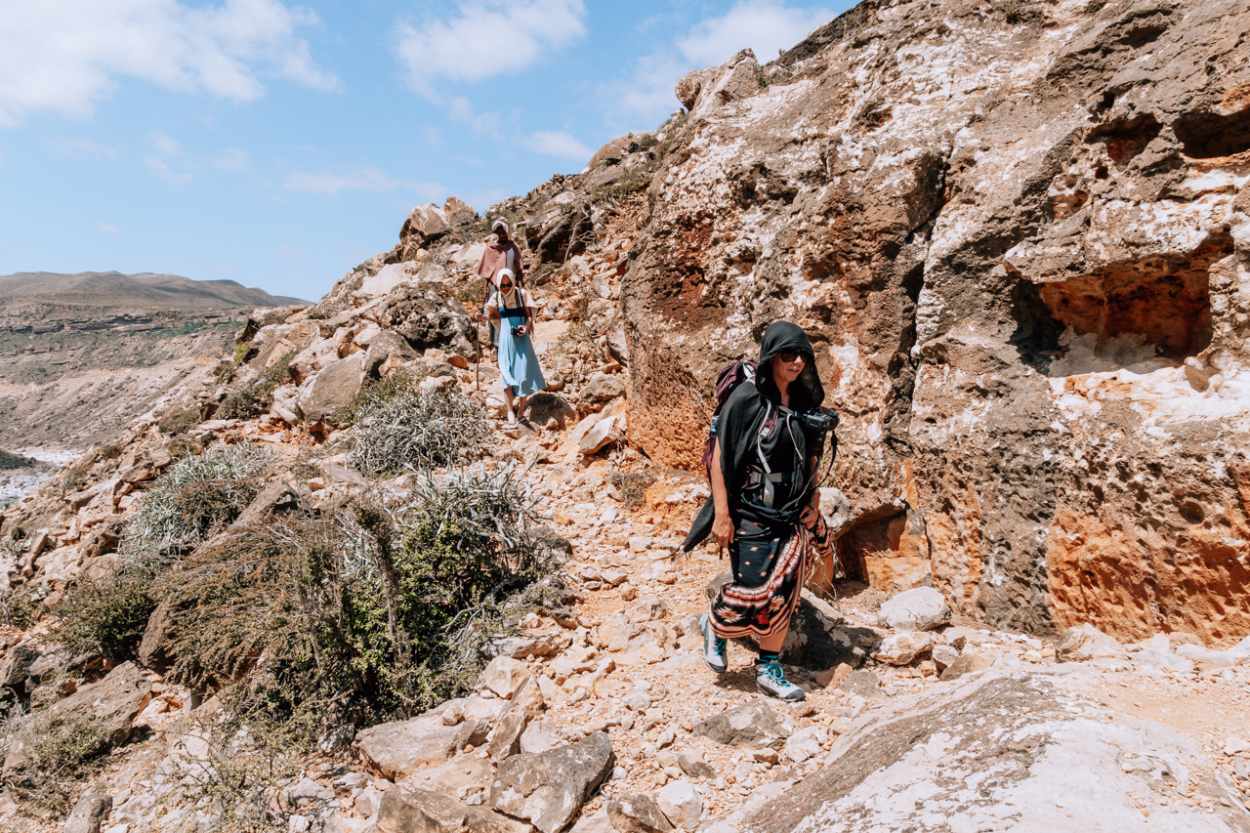 ---
How Much Does It Cost to Travel to Socotra?
Traveling to Socotra isn't cheap. The flight alone costs $1200ish from Cairo. It's obviously a price for tourists, locals pay about ten times less, this is a price to pay.
Due to the remote location of Socotra Island travel cost is high. The cheapest trip would cost you about $1300 per person, excluding flights and visas.
Before you say 'this is ridiculous to pay so much for camping experience', think about it for a second. Socotra is a very remote place. Apart from fish locals can catch, everything else has to be imported to the island. Cars you'll be using (because obviously there's no public transportation) had to make it there as well and stay maintained.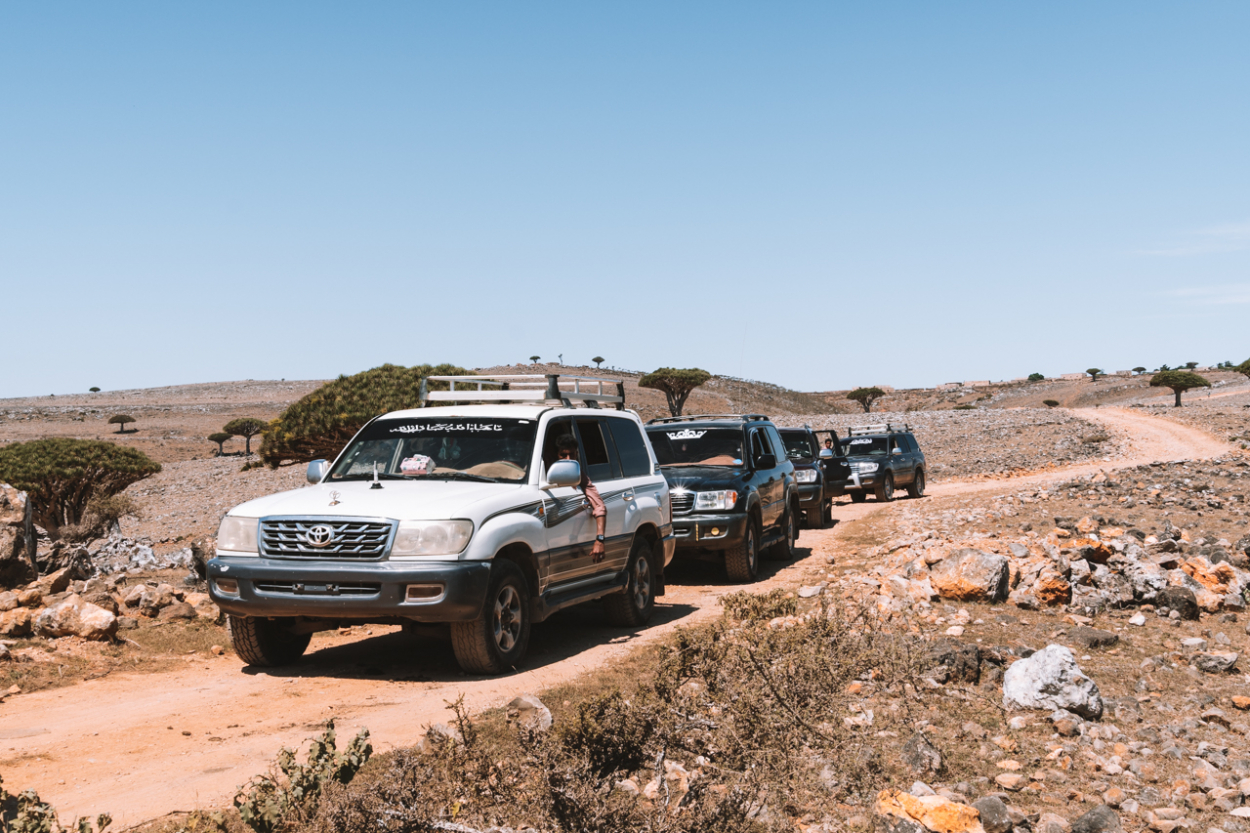 ---
How Is It to Travel to Socotra?
Facilities on the island are very limited. Some spots can have squat toilets, but quite often you need to dig yourself a hole and bury your waste after. Think of wild camping.
Food is basic. Fish, rice and bread is basically what locals eat all the time and it's worth mentioning that in Socotra, similar to many other places, locals don't use utensils. Your guides will make you slightly more 'Westernized meals' and give you utensils.
You can expect some cooked vegetables, pasta or ramen on top of your daily fish. Don't expect a 5-star dining experience, but the food is really not bad. There will be plenty of tea as well.
---
Travel Insurance for Socotra
Normally I recommend either Safety Wing or World Nomads. Travel insurance is a tricky part for Socotra, as its a part of Yemen and no regular insurance provider covers countries like Yemen. If you're a US or UK citizen or resident it's even trickier.
FirstAllied used to be the one providing insurance for Yemen, but not anymore. You can use Square Mouth to find the insurance available for you, depending on your country of residence and citizenship. I'm not going to lie, it's expensive (about $100+) for your stay.
Remember that there are some basic medical facilities on Socotra, but if you require surgery or a more serious procedure you will need to be transferred to the mainland or even Cairo.
You might think nothing will happen to you, but I actually ended up in a hospital the day I got back from Socotra – if it happened a few days before I'd needed to be evacuated or die. That said, have CASH with you and quite a big amount. There are no ATMs on the island so if you're suddenly stuck, have to pay for medical treatments or food – cash is your only option.
Just a few months earlier on my cruise to Antarctica we had to medically evacuate a woman who had an accident in South Georgia – the insurance flew her out of St George's Island in Antarctic Circle on a tiny plane. I cannot even imagine how much would this cost her if she didn't have travel insurance.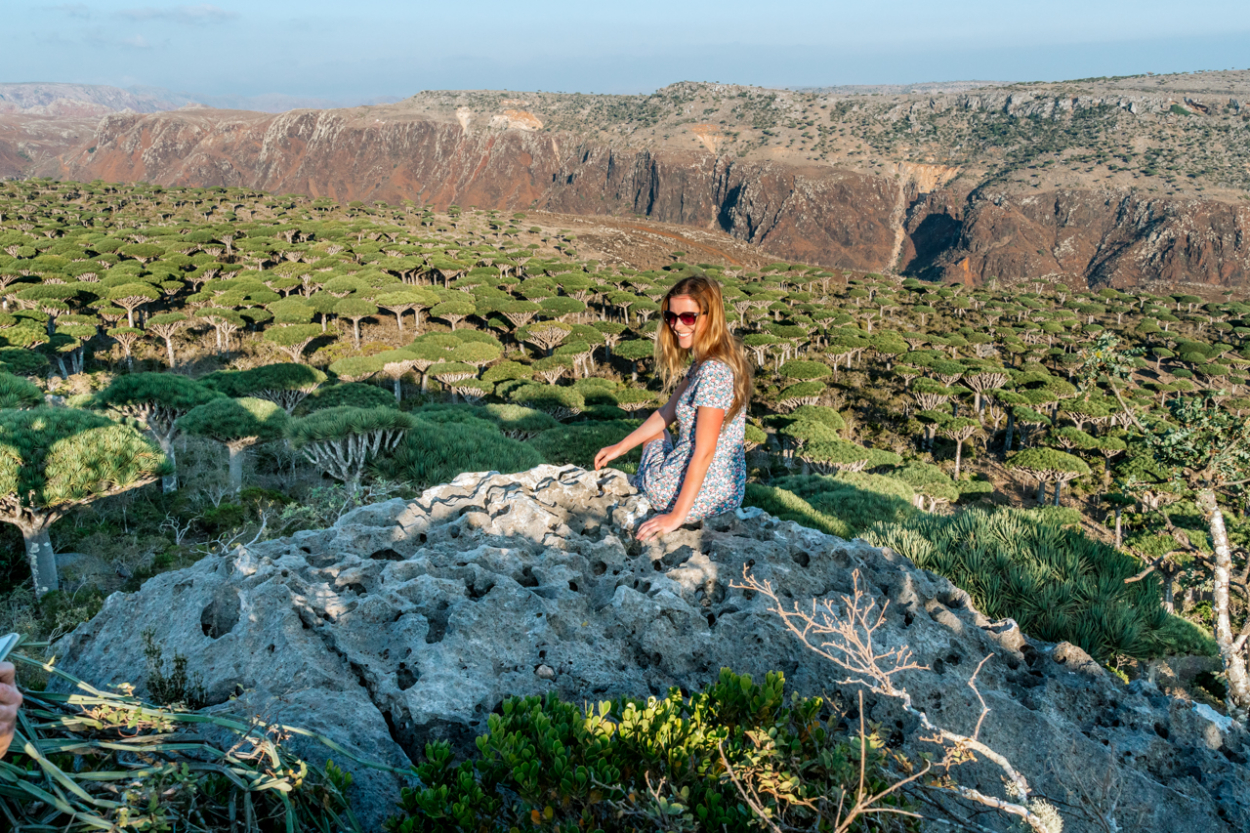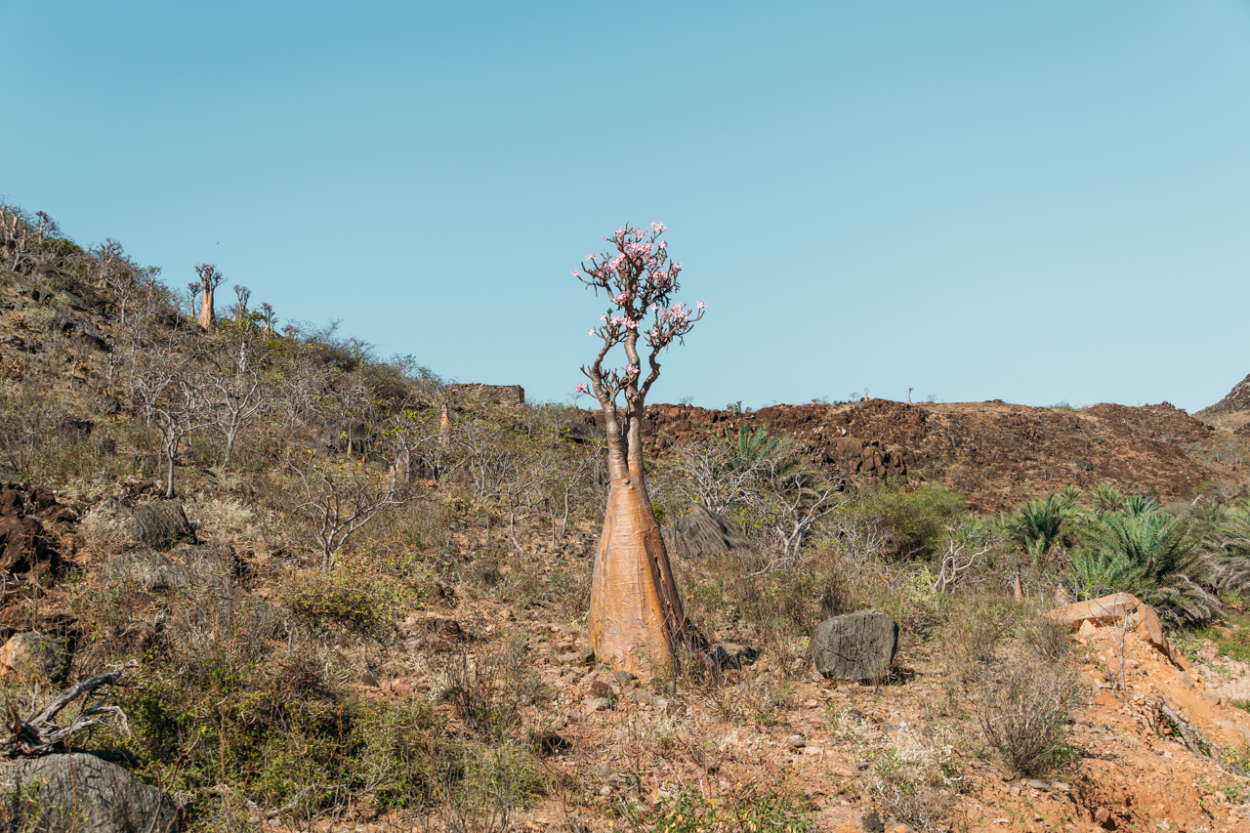 ---
Hotels in Socotra
Are there any hotels in Socotra is a common question. Yes, but if you decide to stay there you'll be doomed to long commutes every day and missing out on some experiences. Plus, you don't really want to stay in Hadiboh – where the only 3 hotels on the island are, because the city is dirty and there's really nothing there to do from a tourist perspective.
Locals don't tend to drive after dark either, so you most likely won't be able to enjoy sunsets in beautiful spots.
As you can suspect, you cannot book hotels online. You need your local operator to book them for you. If you're booking, the best bet would be Summerland Hotel. It costs $75 for single room, $140 for double, which is not cheap at all.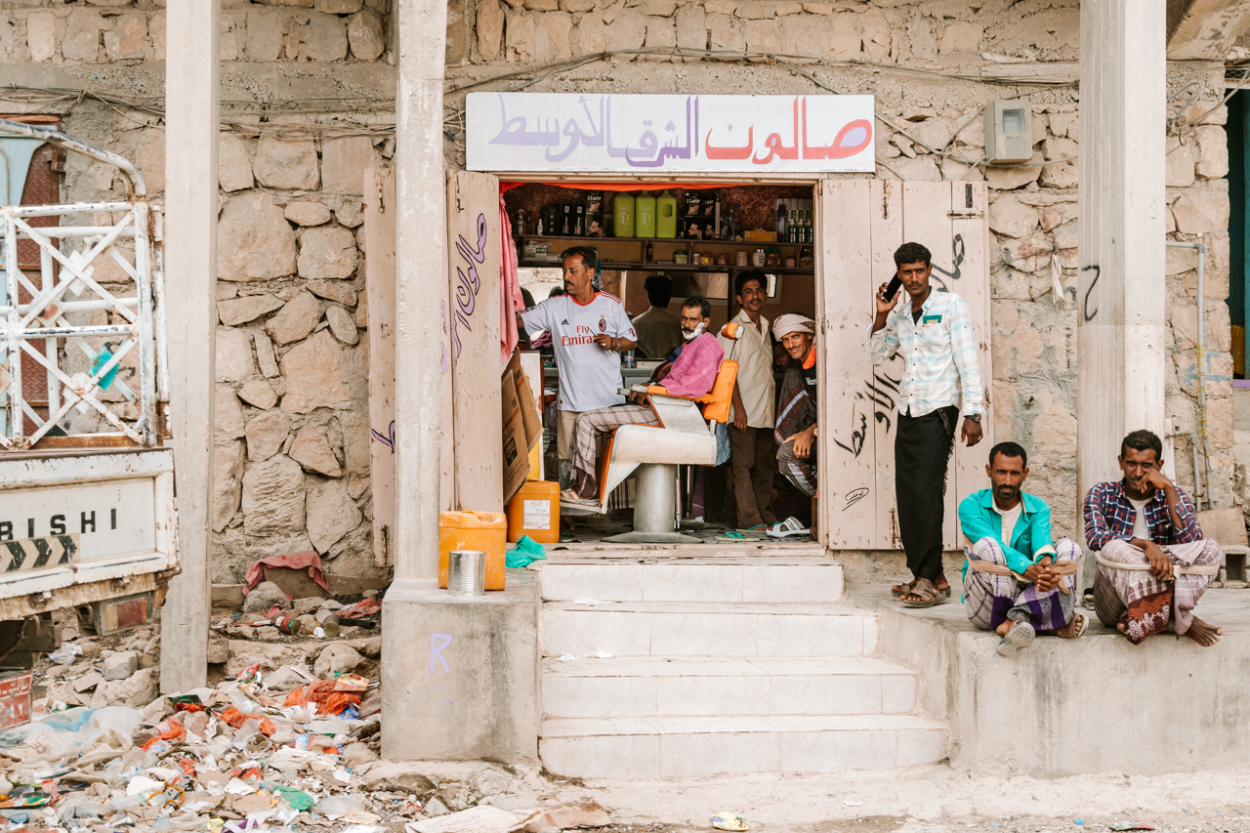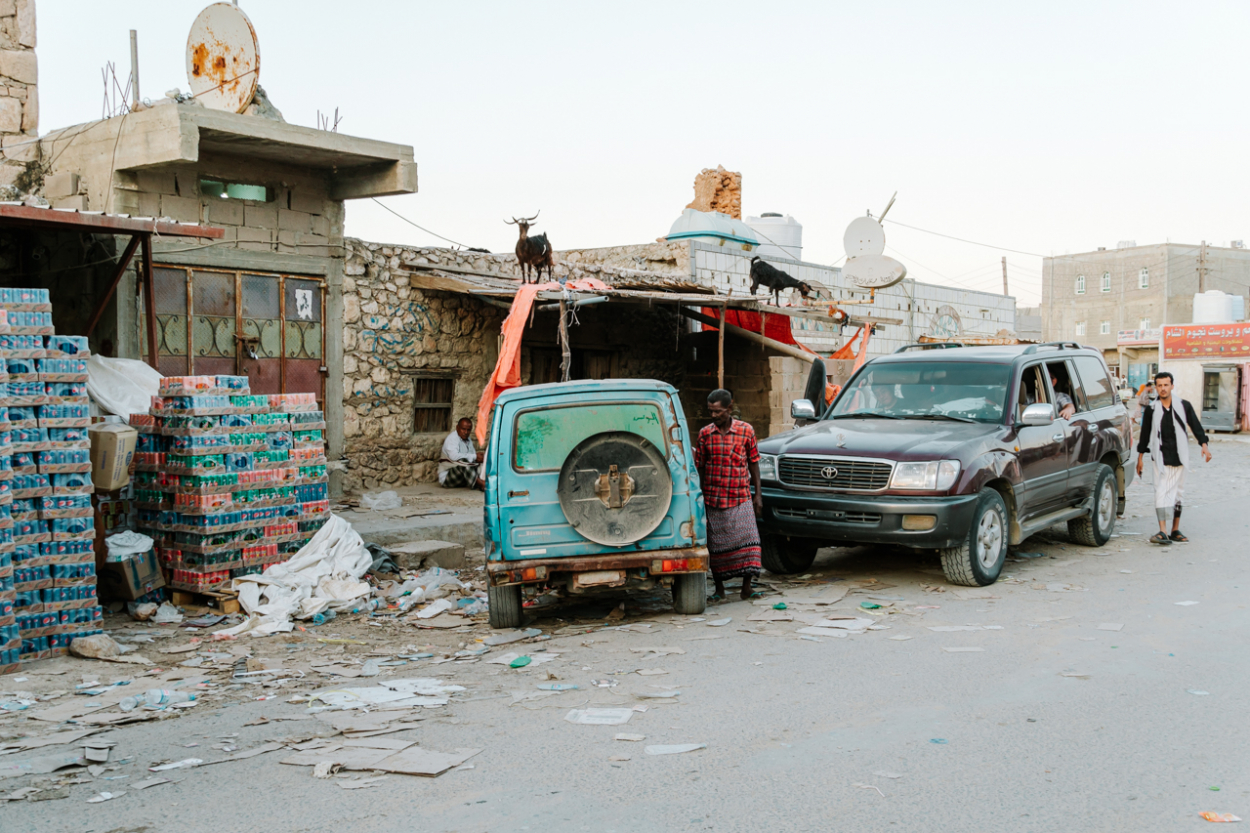 ---
Do You Need a Tour to Socotra?
Unless you know someone from Socotra who can arrange a visa, flight and transport for you, then yes – you need a tour. There's no public transportation on the island and locals don't drive much either (so don't even think you can hitchhike unless you want to wait all day, days) so even if you get there you cannot really move around anywhere.
The tour doesn't mean that you need to travel with a group. Many travelers go with their partner, friend, or even alone. It just means that your trip will be facilitated by a local agency. You'll have a driver, cook, and guide. Sometimes all in one.
There's plenty to do on Socotra, so make sure that your local guide knows what your preferences are. I met groups who weren't comfortable camping in remote places, so their guides arrange a hotel for all 7 nights. Another group I met in Socotra wasn't into hiking and they mainly enjoyed beaches.
There are not even marathons and biking trips around the island, many groups are catered towards endemic plants. Anything is possible in Socotra, so pick the right trip for you.
Now… if you take a tour for a week you could technically stay in Socotra on your own. It's relatively easy to arrange a driver once you're there, but from abroad it's not so simple. I'm not saying it's impossible, but not easy.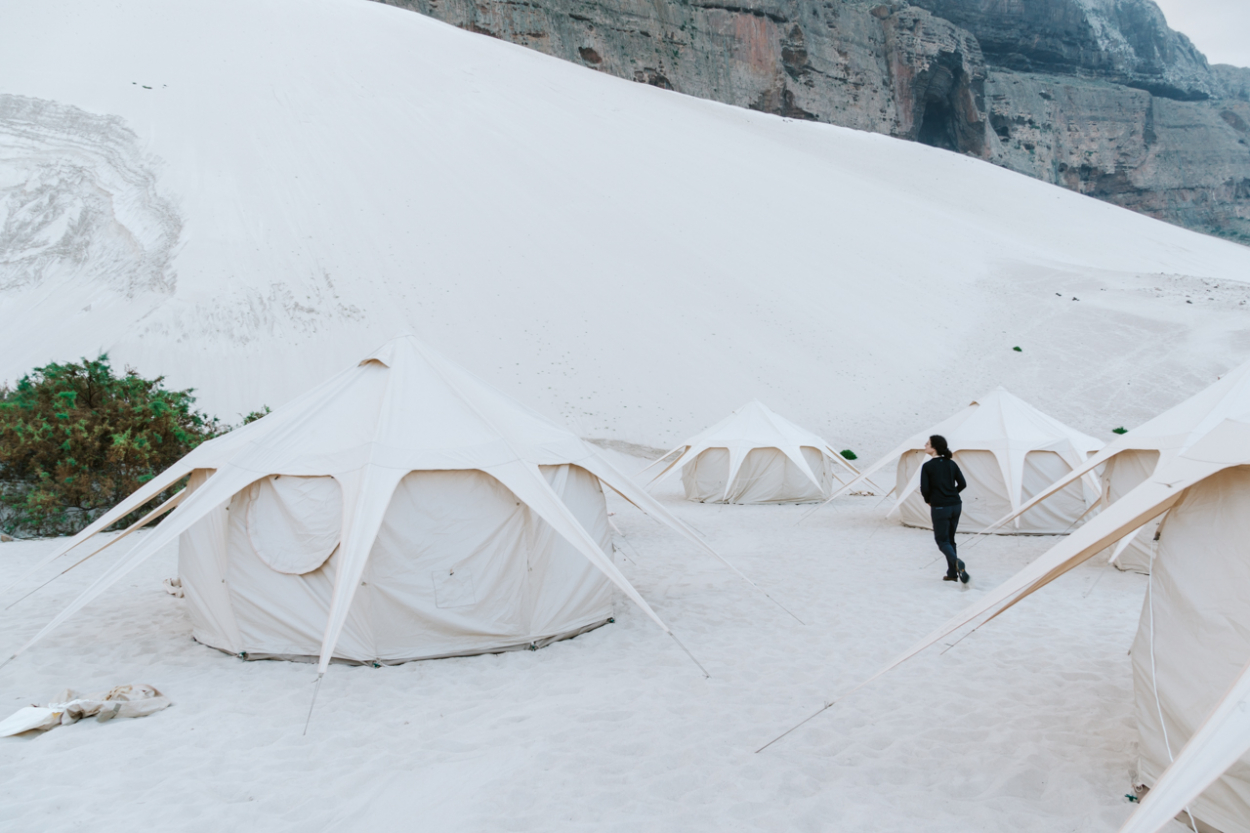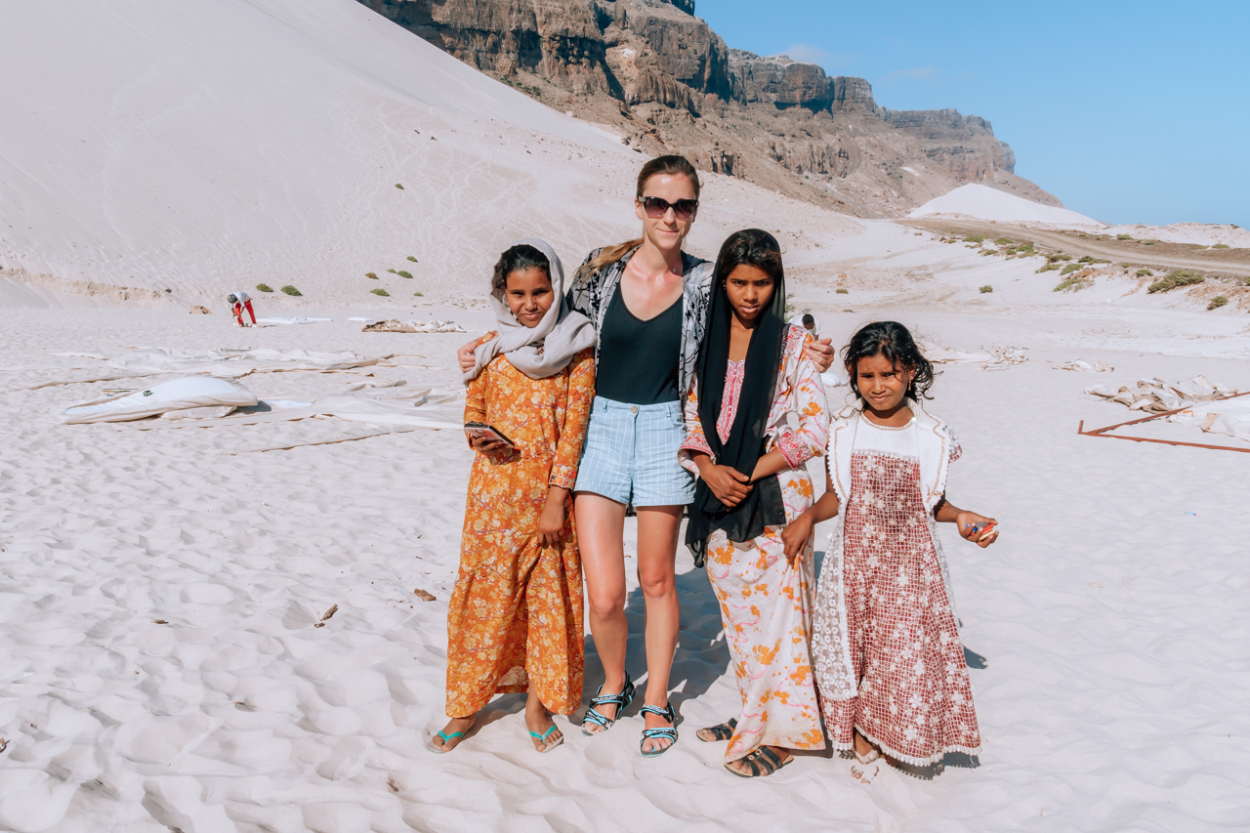 ---
How to Get to Socotra
Visa to Socotra
Visas can be processed now from Socotra in the immigration office in Hadiboh, so basically every local tour operator: Socotra Eco Tours, Socotra Trek Tours, Easy Yemen can do it for you.
All you need to do is to send a scan of your passport and once processed, they'll send you a copy of your visa. It costs $100 for the visa, plus whichever extra costs they can change you to arrange it for you.
If you're booking your trip through a non-Socotri operated agency AKA a middle-man, they'll arrange a visa for you as well. All they'll do is ask the local company to arrange it for you (it will even say that on on your visa).
IMPORTANT: You cannot obtain a Yemeni visa if you have a stamp from Israel in your passport, including border stamps from Jordan or Egypt. Change your passport before setting this trip up.
While there's no rule that prevents you from visiting Israel with a stamp from Yemen, Syria, Iran or Iraq, you would need to do a special security check and possibly could be denied entry (like a friend of mine). As someone who experienced the special security in Israel first hand, I can tell you it's not a pleasant experience and I'll offer you a friendly reminder to also apply for a new passport.
ALSO IMPORTANT: Once you visit Yemen, Iran, Iraq, Sudan, Syria, Libya, Somalia (after March 2011) you won't be eligible for an ESTA application to the USA. Instead, you'll need to apply for a regular tourist visa which is more expensive and requires a visit and interview at the American Embassy.
It's not an awful process. Before I was a US resident I had to do it twice because Poland wasn't eligible for ESTA anyway and it actually gives you an opportunity to stay in the USA for 180 days instead of 90.
Many people will tell you that you could just change your passport and say you've never been to any of these countries, but again – you might be denied entry upon arrival if an officer finds out and they have their ways.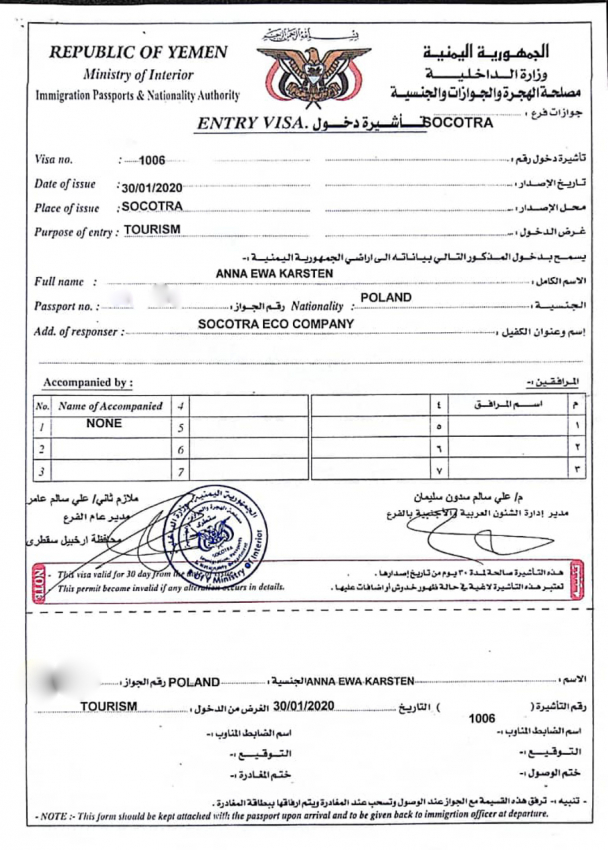 ---
Flights to Socotra (2023)
There are two options for flights to Socotra – from Abu Dhabi or from Cairo.
Option 1: Abu Dhabi with Air Arabia
Since 2021 there's been a direct flight from Abu Dhabi. It's with Air Arabia. a governmental charter flight and they do not offer online booking yet.
I was being told by everyone that this airline is very bad, planes are dirty and so on. While it's not a luxury airline, it's seriously not as bad as some make it sound. It's a quick and safe way to get to Socotra.
MONDAYS Abu Dhabi to Socotra
FLIGHT NO 476
10:00 Depart Abu Dhabi (AUH)
11:30 Arrive Socotra (SCT)

FLIGHT NO 477
13:00 Depart Socotra (SCT)
16:00 Arrive Abu Dhabi (AUH)
---
Option 2: Cairo with Yemenia
Previously the only way to get to Socotra was to get a regularly scheduled flight a week to Socotra with national Yemenia airlines with a stopover in Seiyun. The seats are fine, some are missing an armrest cover. Toilets are fine and usable as well. They even serve you a giant meal. The best part of this flight is the staff – the nicest I've ever encountered.
You need to deplane in Seiyun. Locals disembark first, then all the remaining passengers (which are almost all tourists) are asked to leave while the staff collects everyone's passports, Then you all wait in a waiting air-conditioned room.
The whole process took about 2-3 hours on the way to Socotra and about 1,5 hours on the way out. Don't freak out that your passport is being taken away (we had some crazy people jumping over seats and try to get their passports back) – it will be given it back to you.
The seats to/from Seiyun are assigned, but to/from Socotra is free for all seating systems.
That said, flights are almost always delayed. If you're flying out of Cairo the same day don't book your flight earlier than 10 PM. Most flights to Europe and those connecting to the US leave around 1 -3 AM (technically the next day), so you should be fine.
How Safe Is the Stopover in Seyun?
We had no issues. It's a small empty airport and the whole time we waited in a room. Due to the coronavirus pandemic approaching they were checking every passenger's temperature. Speaking of safety, ironically, upon arrival in Europe or the USA there were no health checks.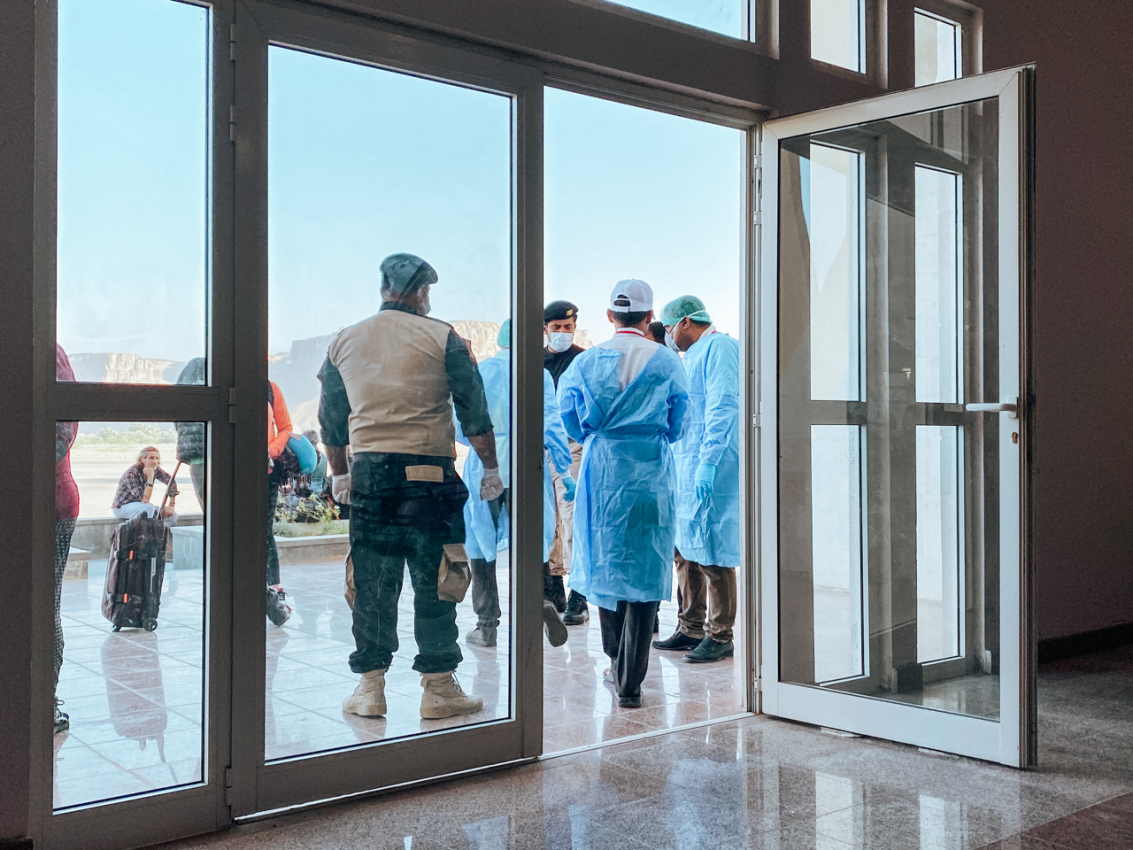 ---
How To Book a Yemenia Flight from Cairo to Socotra
Booking on the Yemenia website isn't an option. Your only way to book a ticket is at Yemenia office in Cairo or through an agency. These days most local Socotri agencies can book your flights.
Even last year flights were available for a semi-last-minute purchase (2+ weeks in advance), but these days due to a high demand I recommend booking at least 2+ months in advance.
You can only book a flight after proving you correctly obtained your Yemeni visa for Socotra. This can be obtained by a local tour operator. There's no need to go to the Embassy for it, you just need to send them a scanned passport copy.
The flight schedule:
IY607 Cairo (CAI) 02:00AM – Seyun (GFX) 06:30 AM
– Seyun (GFX) 07:45 AM– Socotra (SCT) 08:45 AM
FIY606 Socotra (SCT) 9:45 – Seyun (GFX) 10:45
– Seyun (GFX) 11:45 – Cairo (CAI) 14:45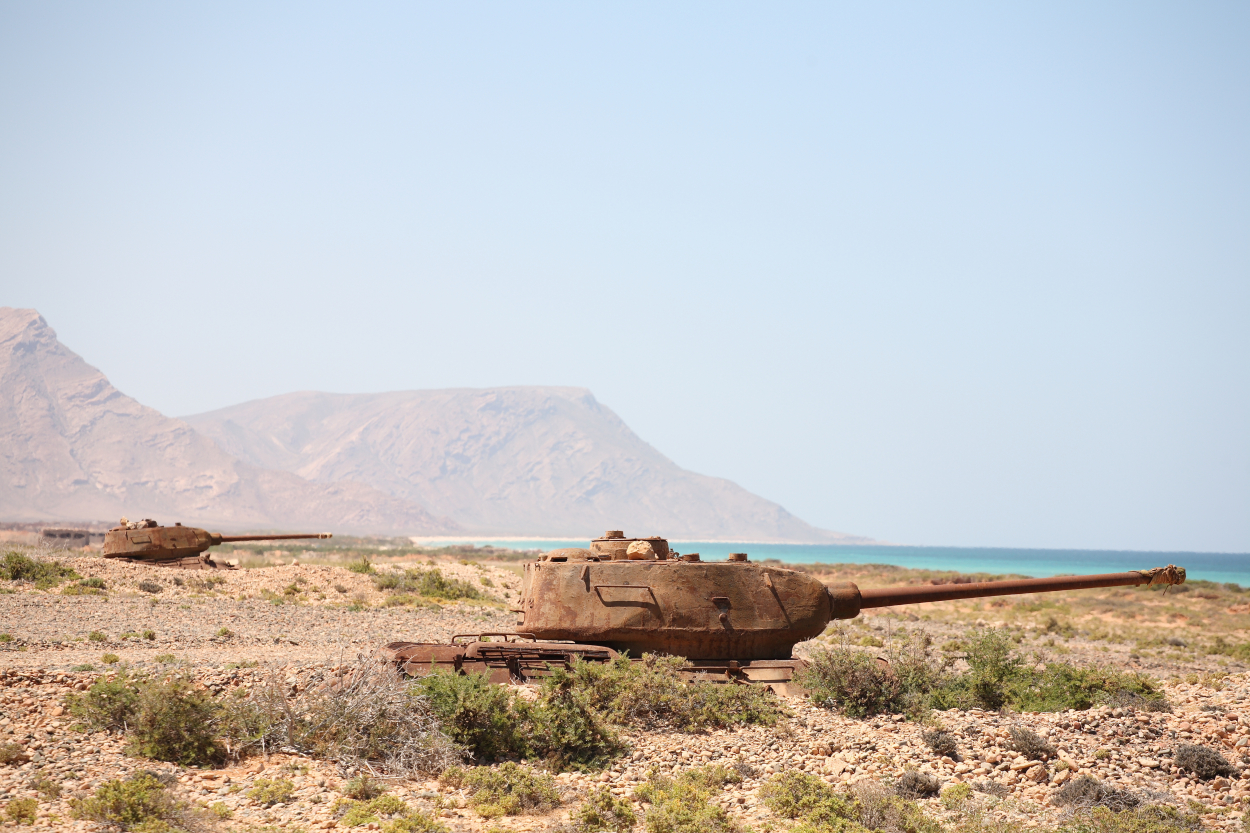 ---
Option 3: Taking a Boat (Not Recommended)
Formally Felix Airways operated a route to Dubai and Sharjah over the years. The Dubai route was recently suspended due to a ban on Yemeni carriers in the UAE.
If you want to try a more hardcore option, you can take a cement boat to Socotra. This isn't something I recommend. It can take days to get to and from the island and you would have to sleep among rats. I know one person who did it from Salalah in Oman before flights from Cairo were scheduled, so while it's not impossible but it's not a good experience.
There are local boats coming from mainland Yemen, but it's not a reliable form of transportation.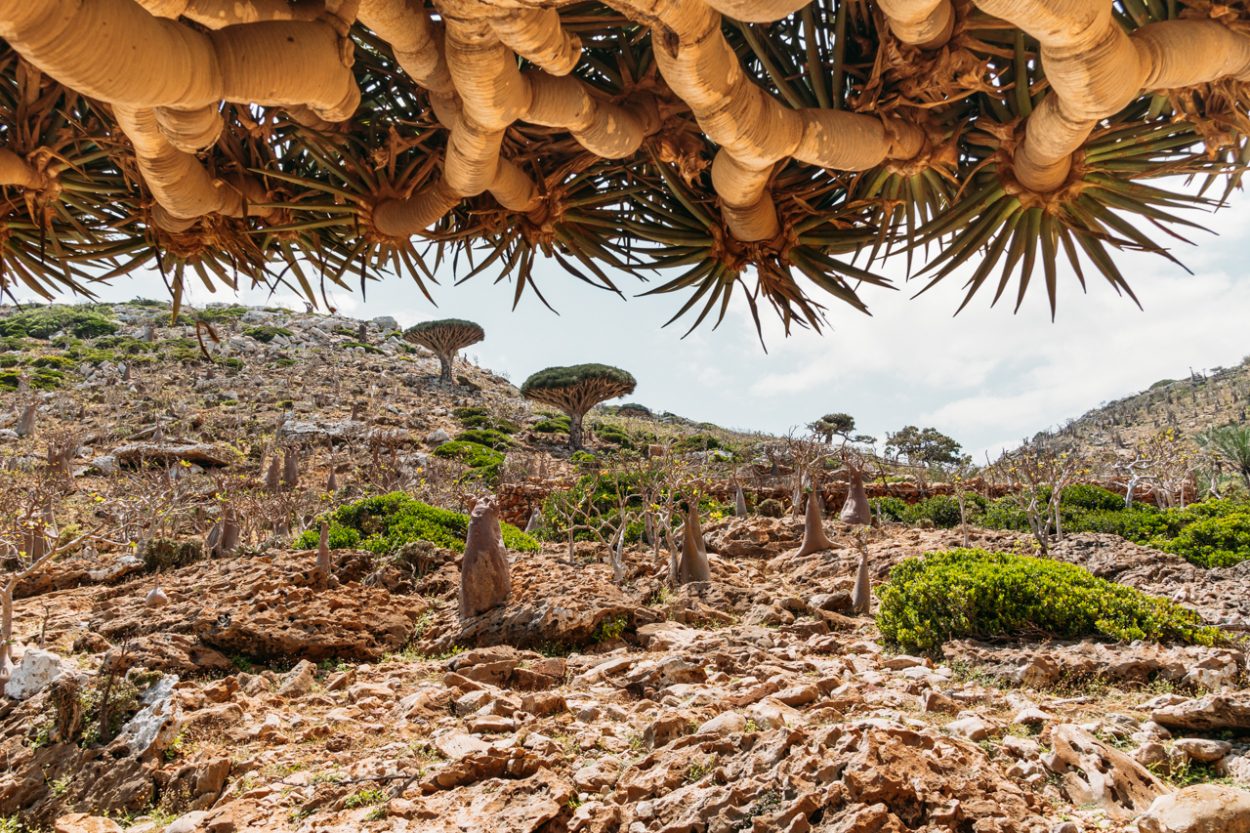 ---
What to Bring to Socotra
If you're booking a tour to Socotra you might assume that because it's a part of Yemen you'll have to cover up entirely. Local women always wear niqab, while local men tend to wear long pants.
Most tourists wander around the island in shorts, T-shirts, bikinis and so on. In towns, you're expected to cover up, but that's about it. It's a tricky issue because everyone keeps saying that locals who work with tourists are used to Western clothing, but ultimately it's your choice.
I brought long pants, a conservative swimsuit and maxi dresses, but I was really the only one and ended up not using of it. If I was traveling in a small group I would probably feel more comfortable covering up more.
In terms of shoes it's really up to you. I only brought one pair of shoes – hiking sandals and was perfectly fine with that, but most people want to bring hiking shoes and flip flops.
Sleeping bags and tents are provided by the local tour agency most of the time. If you prefer to bring your own stuff you can, but you don't have to.
Cosmetics:
Biodegradable wipes. If you're camping you won't be able to shower most of the time apart from small wadis. Get biodegradable ones – you don't want to contribute to even bigger trash issue than it already exists in Socotra.
Sunscreen. Also opt for a biodegradable one not to destroy the reef.
Lotion. Your skin will be very dry, trust me.
Dry shampoo. In case your hair feels nasty without washing.
Insect repellent. Bugs come out in the evening sometimes.
First aid. Painkillers, bandages, etc. You cannot buy any of this in Socotra, so come prepared.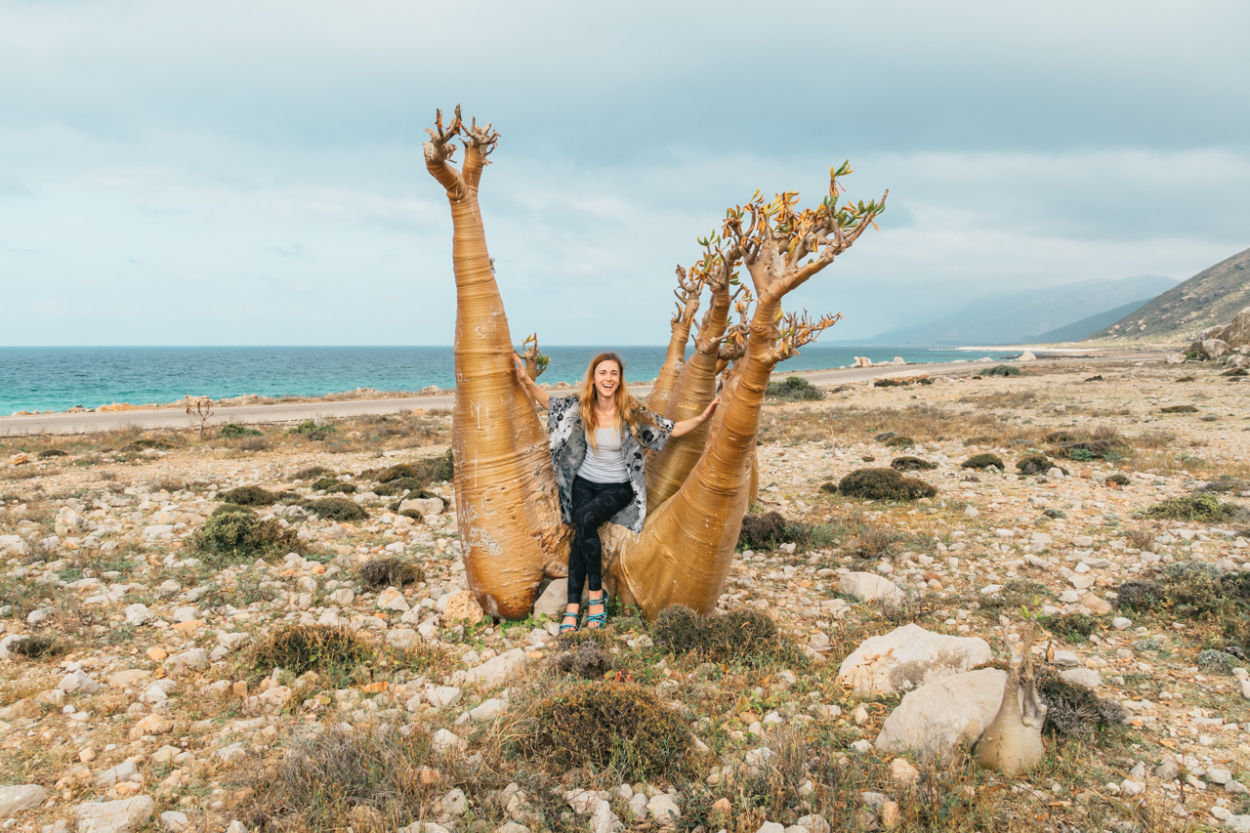 CASH! Cash is a must when traveling to Socotra due to the lack of ATMs. You'll pay for your tour most likely in cash. It's good to have some Yemeni rials (you can exchange money in Hadiboh) as well to buy dry dragon blood from local kids.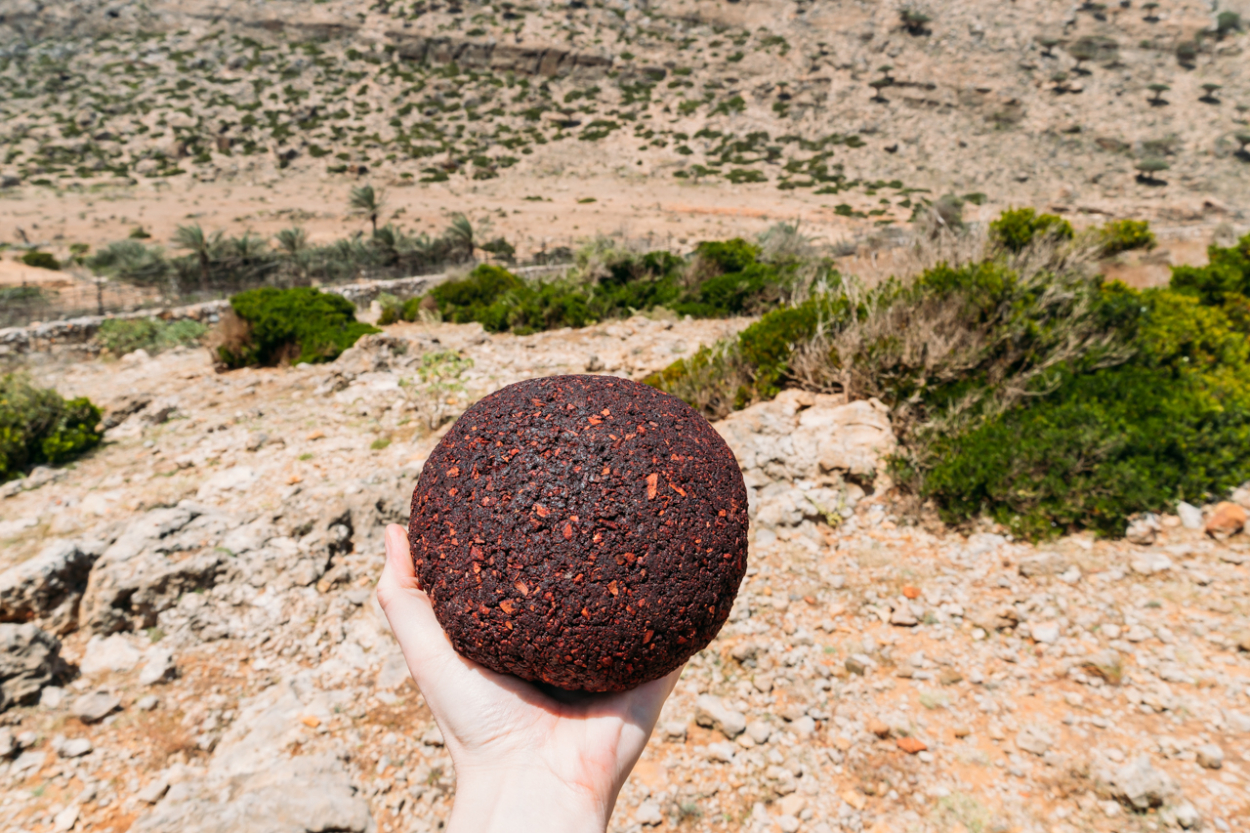 ---
Wifi in Socotra
I was told and read there's absolutely no wifi available in Socotra. Some articles claim that wifi is only possible at hotels in Hadiboh. The Internet knows nothing.
The cellphone service available on the island is set by the UEA. Yemeni SIM Card won't give you much apart from a signal in Hadiboh.
I had my InReach Mini Device – satellite texting service. It's great for remote spots, hiking in the middle of nowhere and calling for emergency service. It can be connected to your phone, so don't forget a power bank because again – charging is only available in Hadiboh. A car charger is also a great idea.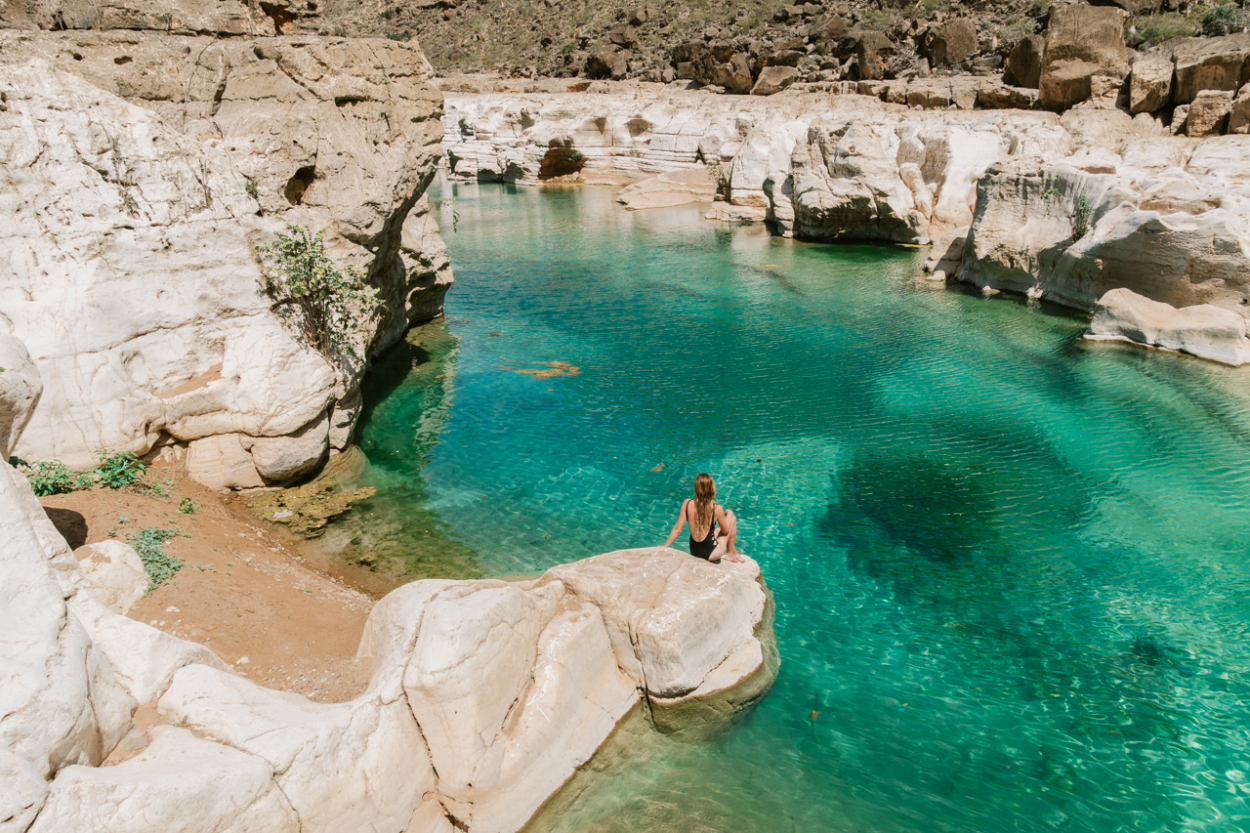 Drones in Socotra
I was scared of bringing my drone to Socotra, because of what I've been told. The situation is a bit tricky because drones are perfectly legal in Socotra and Yemen, but they're VERY illegal in Egypt. Many people bring their drones through Cairo airport without a problem, but some get caught and their drones got confiscated.
If you decide to try to bring your drone, even when you're just transferring via Cairo (most of the time you need to change the terminal, so buying a visa to Egypt twice and going through security is a must), just keep in mind that your drone might get taken (and not returned to you) before you even reach Socotra or on the way back. Allow yourself longer layovers in case you get in trouble.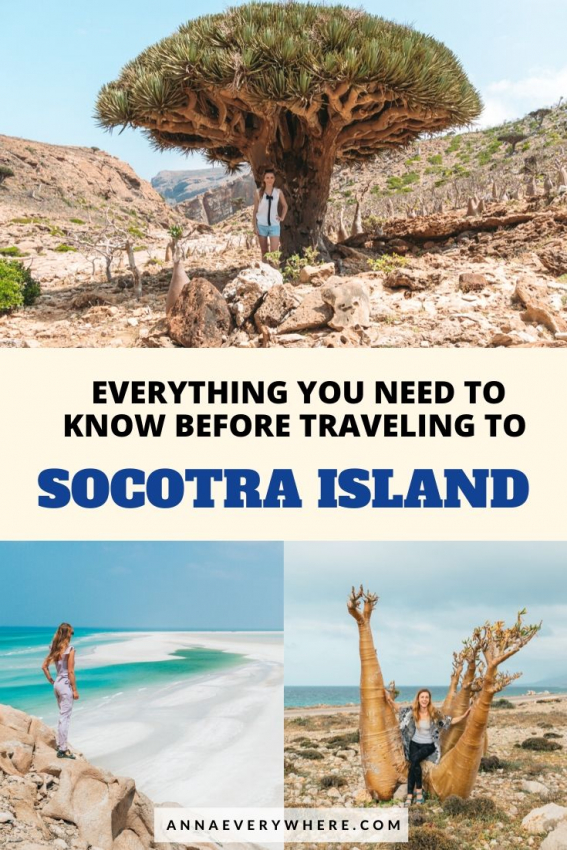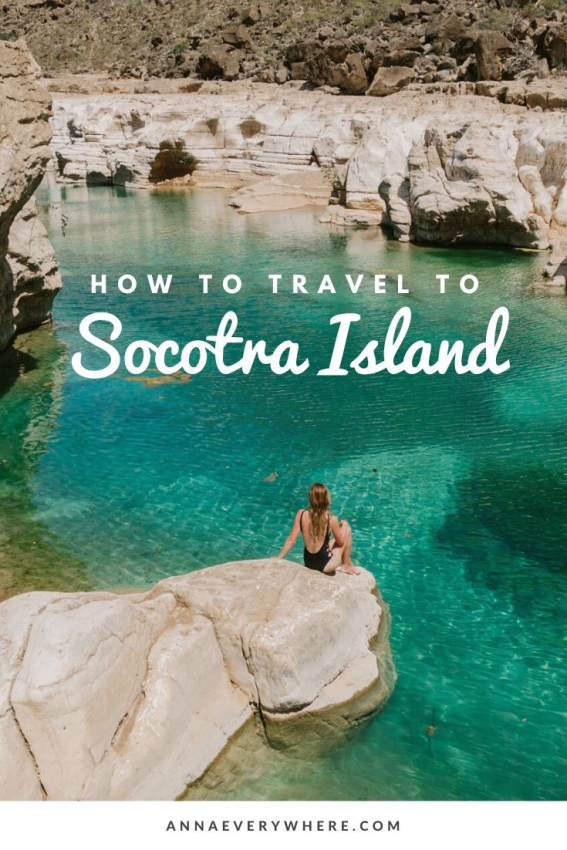 Any questions about how to travel to Socotra? Feel free to comment below!