Iceland has a concentrated tourist season pretty much any time of the year, especially due to the high popularity of free layovers between flights from the US to Europe or vice-versa. Who wouldn't take a few extra days in an attractive destination? With the incredible range of things available to do in Iceland, it makes your visit worth every cent spent on this journey. However, many people may ask the question: when is the best time to visit Iceland?
Summer or winter? Autumn or spring? For many reasons that are difficult questions to answer as each season has its perks depending on what do you want to do and how do you want to travel. If you're backpacking in Iceland your expectations might be different than if you're passing through quickly on your layover.
I was lucky enough to visit Iceland twice over the past couple of years. Once during the winter and recently in the summer and each time my experience was totally different. Here are some pros and cons of visiting Iceland when it's cold and when it's warm.
Best Time to Visit Iceland?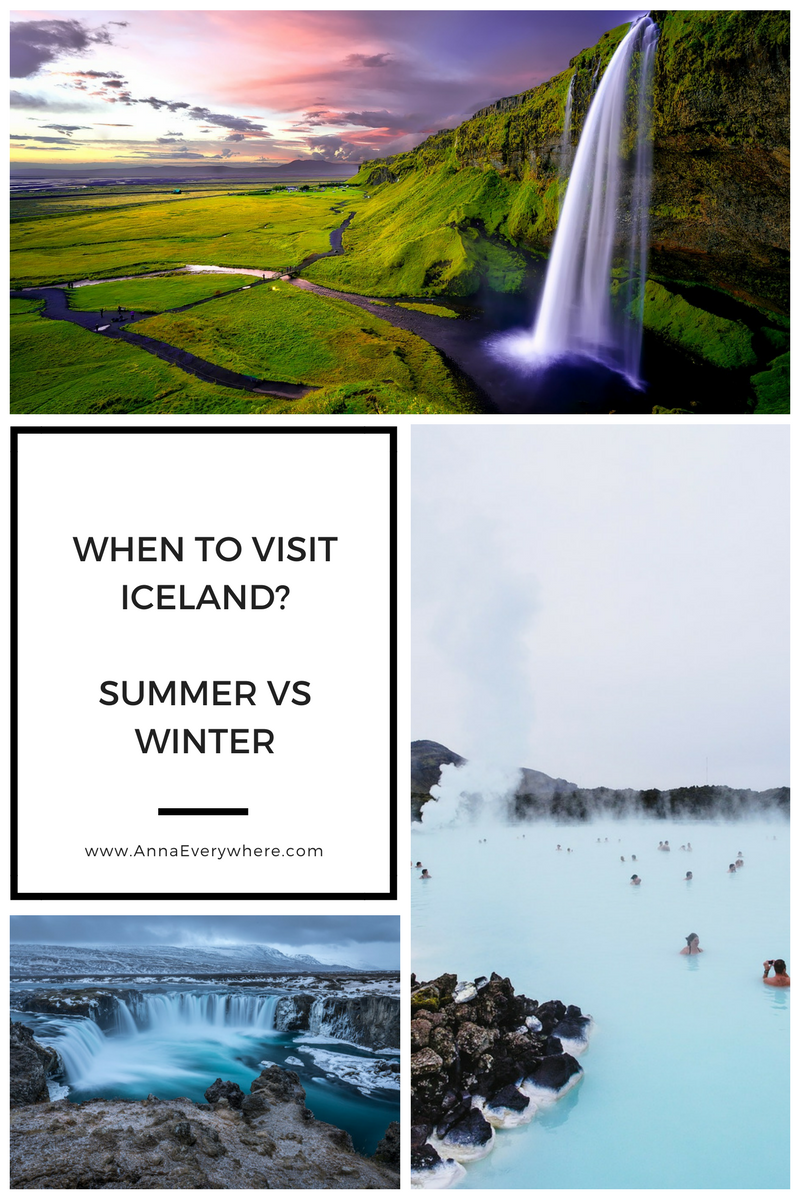 ---
Iceland in Winter: pros & cons
Winter in Iceland is snow and ice. Prepare to be freezing, despite wearing a ton of layers of clothing and you probably want to purchase some thermal underwear, woolen socks and waterproof jacket. Trust me, you will need it. While in Reykjavik it might be around 40 degrees F, the moment you get out of the city the temperature dropped a lot.
Especially between late November and February you might get stuck somewhere in the middle of the country as the roads are often close and storm alerts keep happening on a regular basis. Iceland in March is warmer but still very cold.
However, Christmas and Iceland in December is a magical experience and could be enjoyable. Icelanders feast with many dishes that seem very strange to foreigners, what makes the whole celebration even more amusing.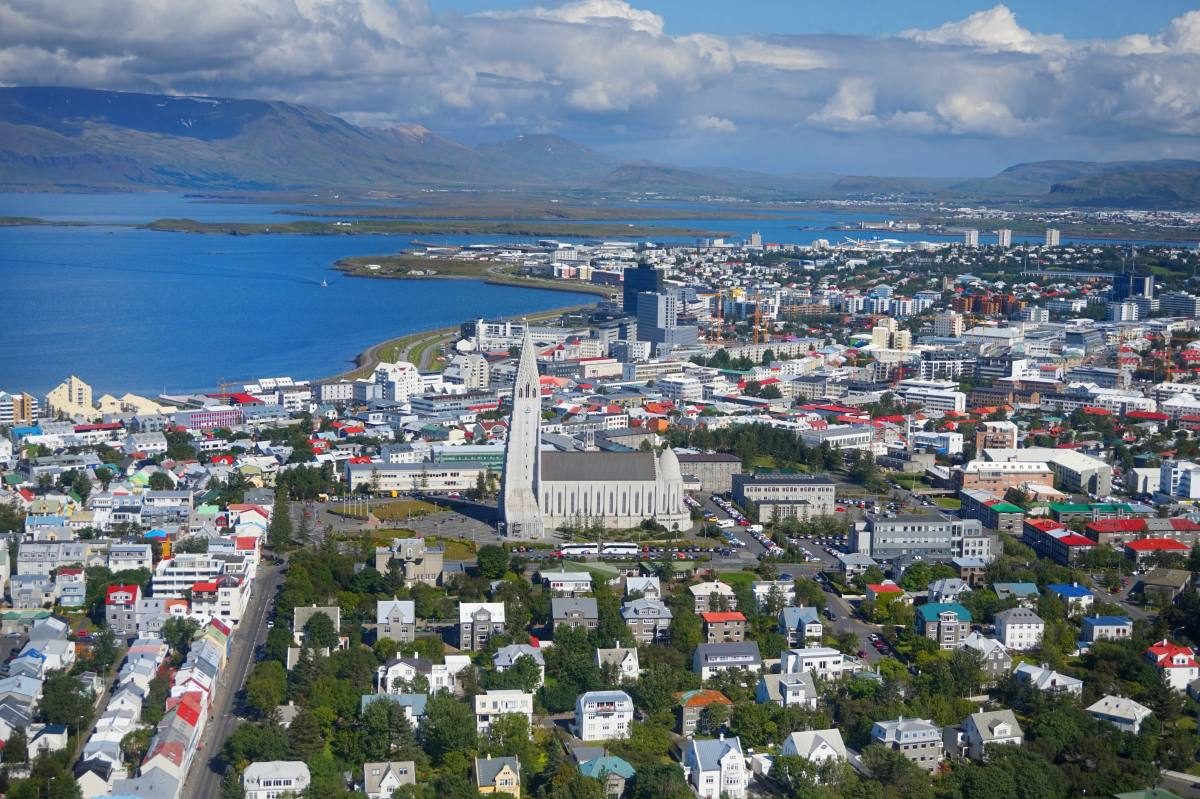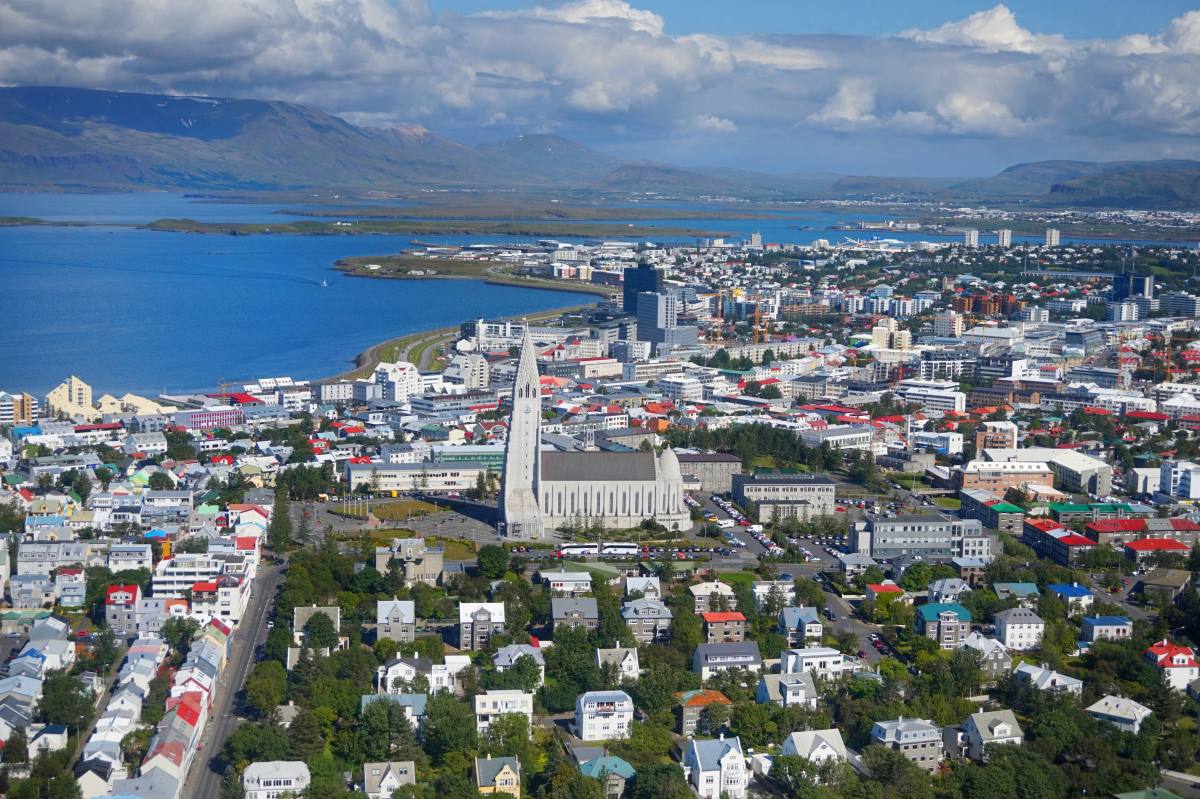 ---
Pros:
Aurora Borealis is probably the biggest attraction and also an important reason for going to Iceland in the winter. A brightly hued fog creeps across the night sky, shape-shifts into a solid green and red swirl stretching out from the horizon. I'm sorry to possibly destroy your dreams, but the Northern Lights aren't guaranteed. In fact, even after visiting both: Iceland and Finland I still haven't seen them as it was always too cloudy.
If you are looking for a more active addition to your trip, definitely consider booking a tour like snorkeling in Silfra fissure. The crack between the North American and Eurasian continental plates is one of a kind attraction as you're swimming in an ice cold water. Imagine doing some Iceland snorkeling among the pile of snow? I did it last year and it was awesome!

---
Cons:
If you're always cold you might turn into an ice cube. Iceland isn't the warmest country even during the summer, so the temperatures might challenging for some. I was struggling a bit myself, so I purchased hand warmers.
Renting a car in Iceland is a way to go for many visitors. But apart from high prices, driving on icy roads can prove to be difficult. Unless you're an experienced driver you might be in trouble during Icelandic winter.
Days in mid-winter have only 4 or 5 hours of sunlight, what doesn't have to be a problem unless… you're a photographer looking for a good light. These fluctuations are even more extreme in the northern part of the country.
---
Iceland in Summer: pros & cons
The things to look forward to during the Icelandic summer are the long summer days, better weather and everything being more green and lush. The downsides are more crowds, higher prices, and difficulties finding reasonably priced accommodation in certain areas.
---
Pros:
There are certain tours that you can take only during the Icelandic summer. One of them is a hike inside an active (yes, you read correctly!) volcano.
Ever wanted to visit Antarctica, but couldn't really afford it? What if I told you that Iceland has a mini version of Antarctica? This magical place is called Jokulsaron lagoon and it looks precious during the summer when the glacier melts.
One of a method of cutting costs of your trip to Iceland would be camping. While unless you're a penguin I'd not recommend this in the winter, camping is extremely popular during the summer months.
---
Cons:
Iceland can get way more crowded during the summer, due to the high amount of visitors heading to Europe. While it won't get as packed as

Croatia

, certain places are definitely not isolated.
One of the things I skipped on my trip to Iceland in the winter was a glacier hike. While I was able to do the hike in the summer, I couldn't do the coolest part of this trip which was a visit to an ice cave. The ice melts too much during the summer what makes the possible visit too dangerous.

Have you been to Iceland? When did you visit? What do you think the best time to visit Iceland is?
---