I love diving and snorkeling. When I found out that I could take a snorkeling tour in Iceland I didn't hesitate very long before booking it, especially because of the unique location.
You can actually snorkel in the crack between two continental plates, the European and North American, in a place called Silfra. How cool is that!
Snorkeling in Silfra in Iceland Between 2 Continents
What to Wear for Snorkeling in Silfra
When I received my tour confirmation email from Dive.is, I started panicking a bit because the email stated "please wear thermal underwear and bring two pairs of woolen socks."
As I was coming from California, I didn't own one pair of thick socks and getting even a thin jacket in sunny San Diego is mission impossible.
I knew that the water in Silfra was cold, but because I was so excited I didn't really give it much thought. Even though the water doesn't ever get warmer than 1C/30F, I still wanted to throw myself in.
Before going on the tour I put on my regular leggings, a blouse, and a pair of soft socks. I wasn't that concerned about my body being cold, but since I suffer from Raynaud's phenomenon (a circulation problem where blood flow to your hands and feet is reduced in response to cold), I was worried that I might not be able to complete my tour.
Our guide Patrick picked us up in a big van and drove us for an hour to the location. When we reached Silfra it actually started snowing, so we all started joking that we must be crazy to jump into the freezing cold water in this weather. I was lucky that my group was full of friendly people and we all had tons of fun and helped each other with our wetsuits.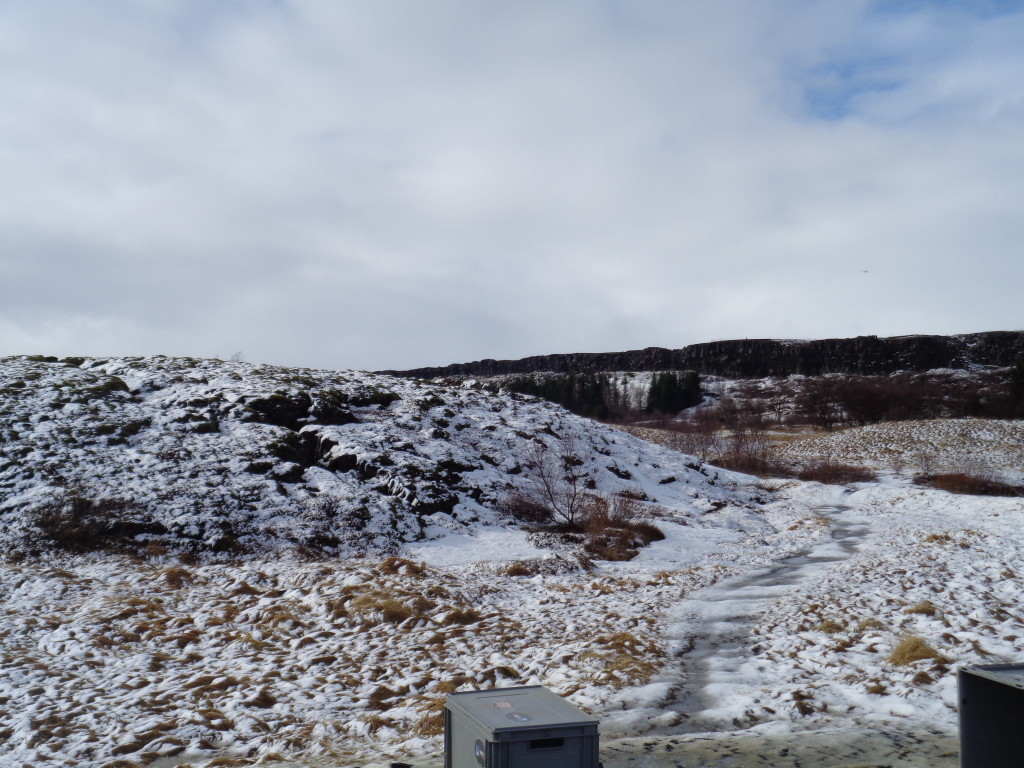 Preparing for Snorkeling in Cold Water
My concerns about being cold went away when I was handed a thick onesie and the moment I put it on I instantly felt warmer. However, the onesie was just another layer under the wetsuit that we also had to tighten up with a collar and rubber straps.
Obviously the men on the tour couldn't resist making jokes about neck collars and 50 Shades of Grey, but without them the cold water most likely gets under the wetsuit.
After my guide strapped me in, for a few minutes I felt like I couldn't breathe, but the feeling passed quickly and once we picked up our masks and gloves we were ready to go.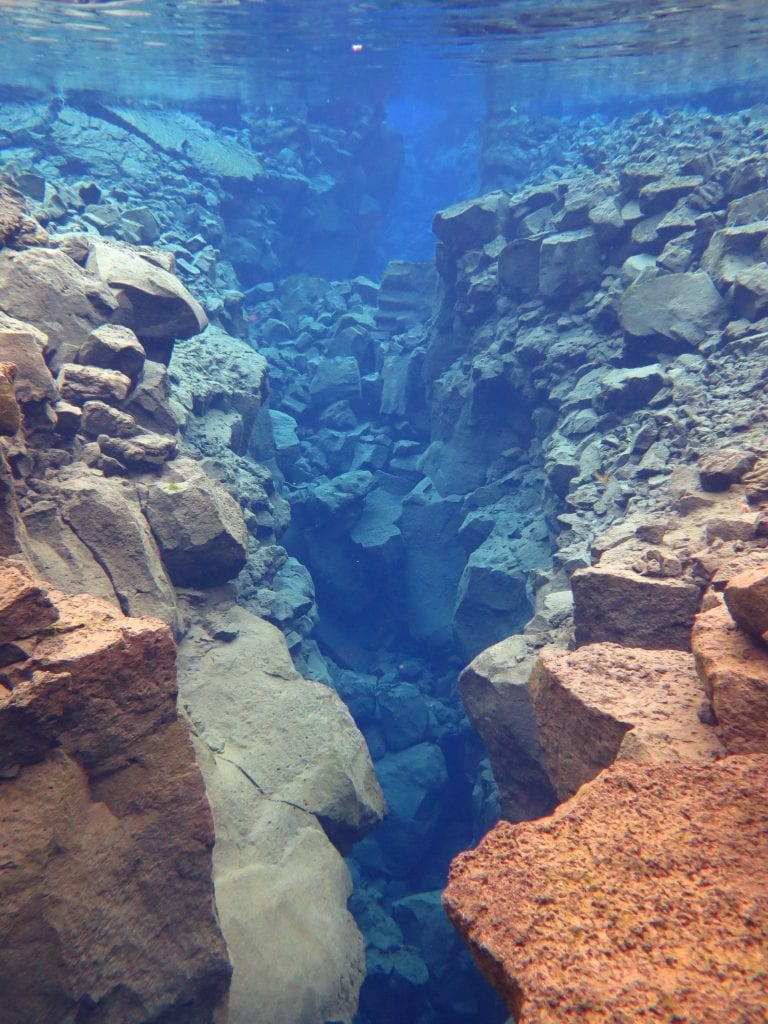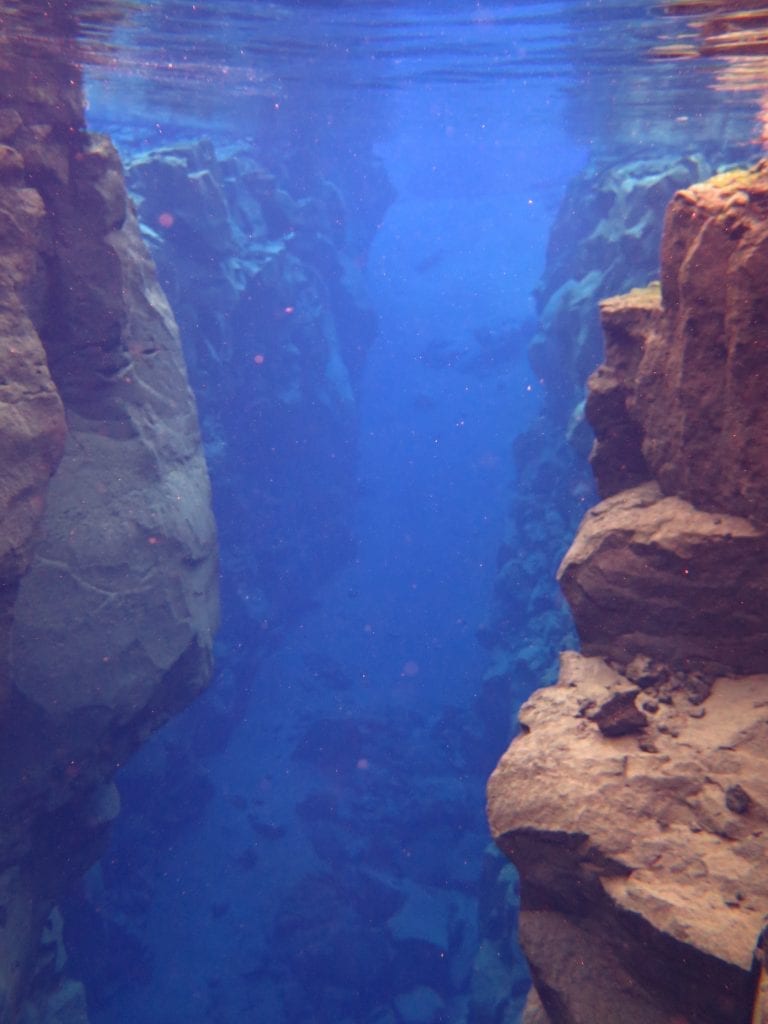 ---
Snorkeling in Silfra
Being in a big thick wetsuit was hard and uncomfortable, I felt like I was ready to walk on the moon. I was scared to jump into the water but after I did, I immediately felt better floating rather than walking.
I freaked out a bit when the water got into my gloves so I started shouting at Patrick through my mask to help me but the poor guy could only answer that he doesn't speak snorkel and that my gloves were meant to be wet.
I'm not sure why, but I always speak through the mask and nobody can understand what I'm saying. I wonder if I'll ever learn to remove my mask before I start talking.
In the water the only part of my body that felt really cold was my face. I could barely feel it after a while but it didn't matter because the cold was definitely worth the whole experience.
Silfra was stunning! The water was also very clear and so nice to drink.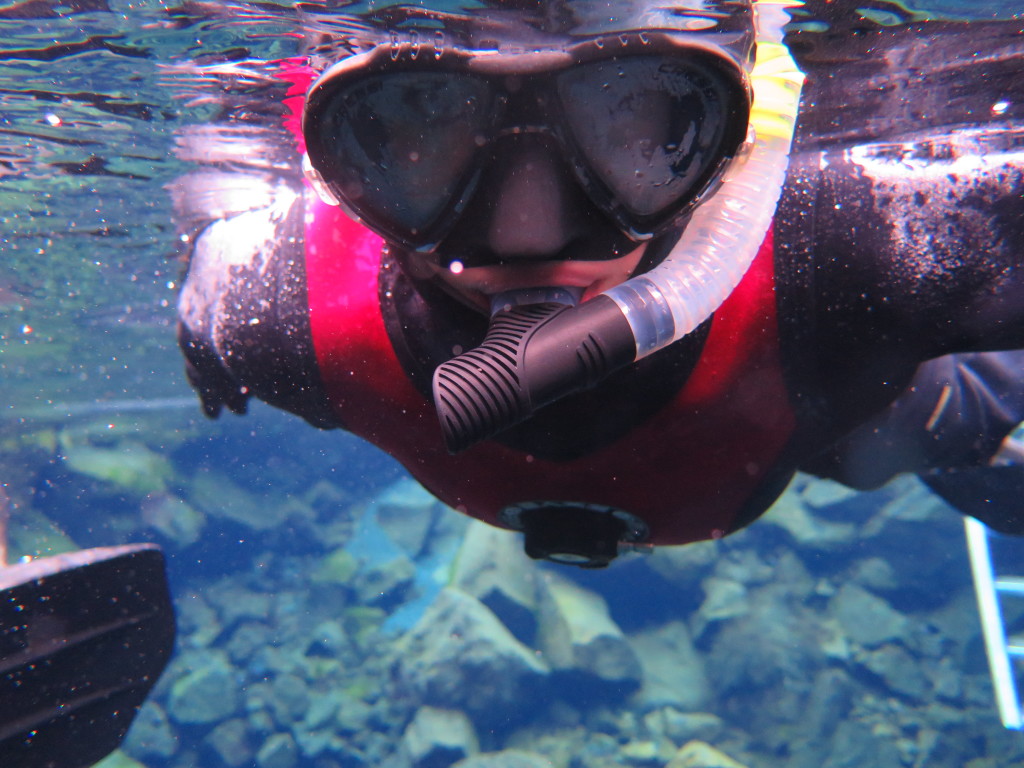 ---
Our group managed to make the divers very happy because thanks to us they had to go into the water again. A guy from our group dropped his GoPro and it slowly sank to the bottom of the crack and remained there until one of the divers picked it up.
I'm still waiting to see this video (it's been years and I'm still waiting, haha!) but it must be pretty cool!
After we left the water and took off our fancy outfits, the driver was already waiting to give us hot chocolate and cookies! The organization was just perfect and I definitely recommend Dive.is as it's the only company that gives you an extra warm onesie to snorkel in.