Although I studied in Paris for a while and visited both larger and smaller towns around France, I never had a chance to explore the French Riviera till much later. And when I did, it was amazing! The South of France doesn't need much of an introduction. It's one of the most popular, luxurious, and therefore expensive places in the world.
Even before I landed, the descent on the plane was already incredible! The runway is right next to the sea, making the view one of the most gorgeous I've ever seen.
The city of Nice was much cheaper than I expected, I actually thought it was more affordable than Paris. I should also mention that the locals in Nice are much nicer than Parisians and welcome you in a very pleasant way.
With its history and so many Italian influences on its culture, food, and art, often a visit to Nice feels like a visit to Italy. Whether you visit for a short weekend trip or have many days to spend exploring this side of the French Riviera, here are the top things to do in Nice.
Best Things to Do in Nice France
1. Stroll Along the Promenade des Anglais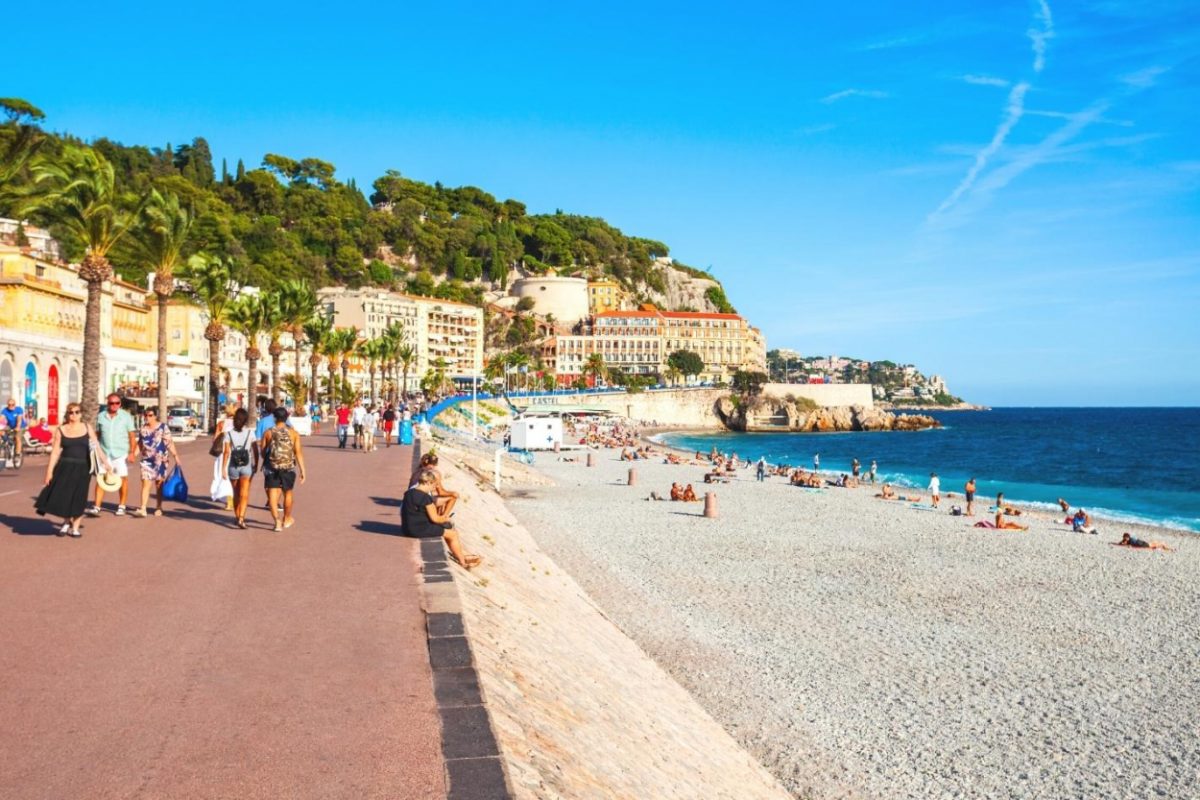 A 7 km (4 miles) stretch of road along the beachfront in Nice, the Promenade des Anglais or La Prom in short was built in 1820. The building of the promenade was funded by Reverend Lewis Way and the parishioners of the Holy Trinity Anglican Church.
The main reason for building the promenade was for the use of the English who holidayed there. It was called Camin des Anglés or the English Way in the Nicois dialect.
La Promenade des Anglais has stood the test of time and is now a popular place for strolls or picnics, and there are even special lanes for riding bikes or skateboarding.
The views of the promenade are amazing from the luxurious Hotel Negresco which itself is a landmark built in 1912.
2. Enjoy the Beach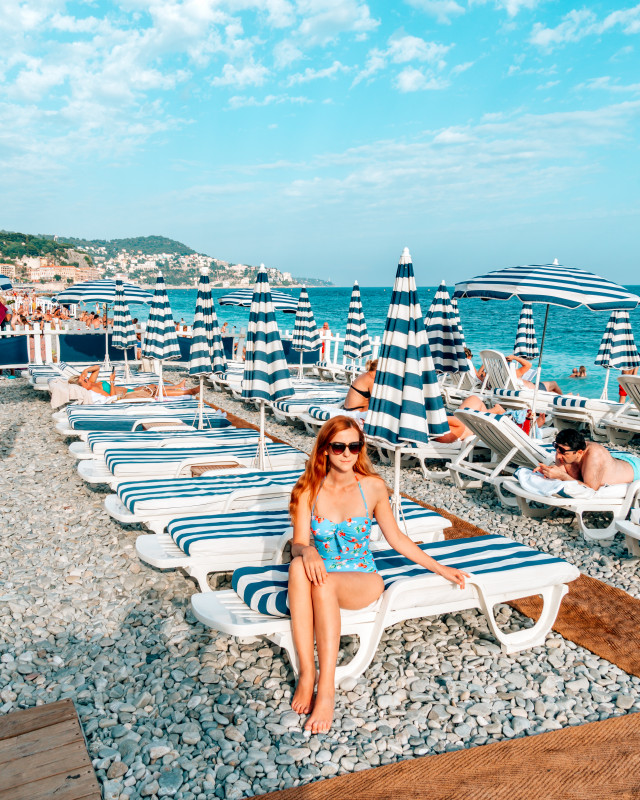 You can't stay in a town on the French Riviera and not spend a day enjoying some sun. The beaches in France are some of the best in the world, and Nice is no exception.
With amazing views of the Bay of Angels, the Plage de la Réserve is a rocky beach frequented by locals. The infamous Coco Beach isn't really a beach. It's a rocky area with stone steps and iron ladders leading down to the water that's perfect for swimming or snorkeling.
Le Voilier Plage and Carras Beach are good public beaches. Opera Plage, Plage Riveau Beach, Castel Beach, Ruhl Beach, Le Galet, and Blue Beach are some privately owned beaches that you can use if you visit their restaurants.
If you're renting a car in France, another beach a short drive from Nice that is a must-visit is the Plage des Marinières in Villefranche-sur-Mer. Visible from the train track that runs right behind it, this sandy beach is surronded by beautiful trees and a blue harbor.
---
3. Visit Place Massena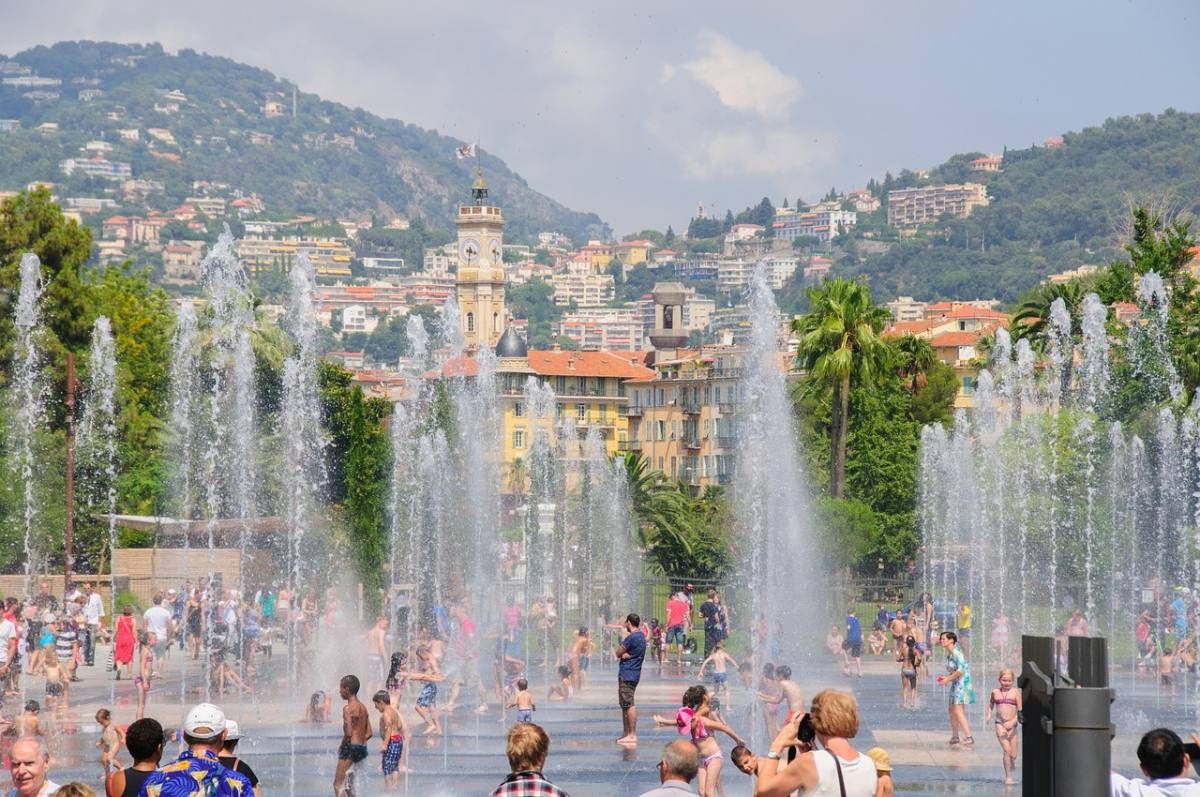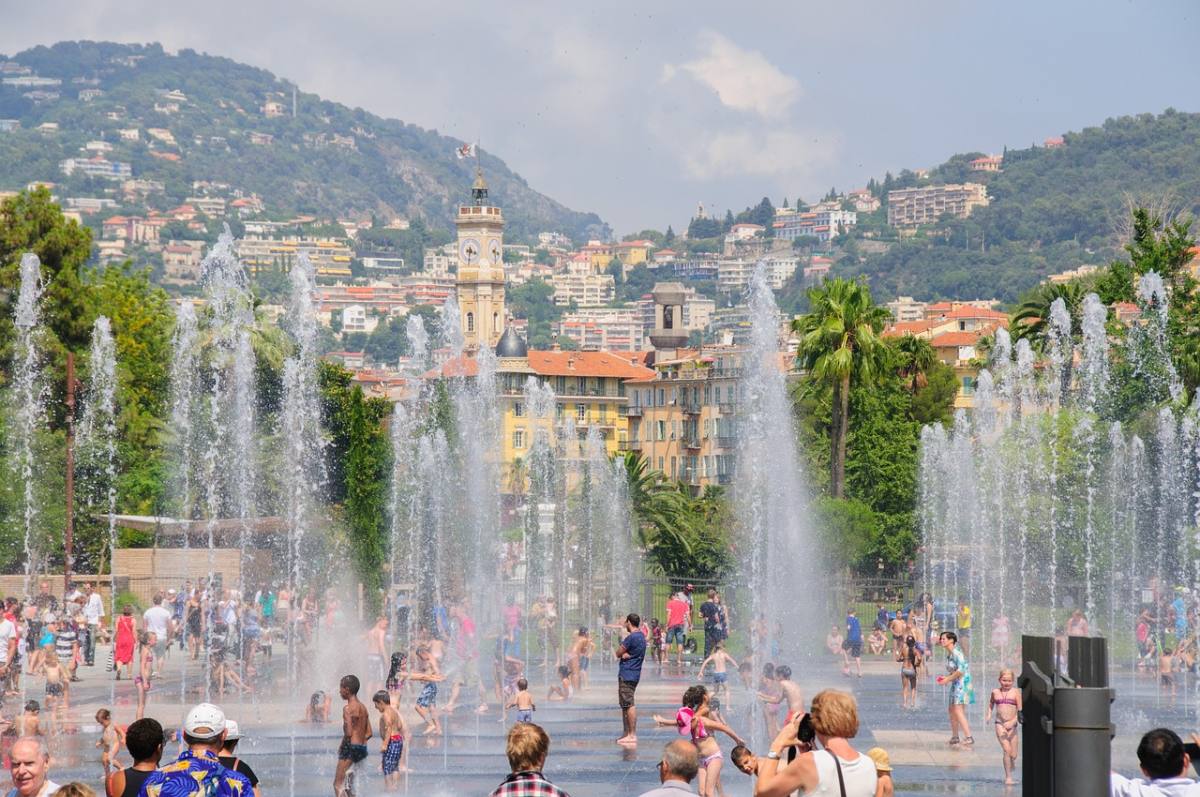 The moment I stepped onto the Place Massena I was amazed at how lively it was. There were a lot of kids playing in the local fountain, others dancing, and all of this was 'observed' by statues of naked men sitting on pillars above the square.
A short walk from Old Town and the Promenade des Anglais, the square is named after Andre Massena, the Duke of Rivoli who was called l'Enfant chéri de la Victoire (the Dear Child of Victory) because of his illustrious career in Napoleon's army.
Designed by Joseph Vernier in 1843, the square is lined with palm trees, and is the spot where most public celebrations and events are held.
4. Take a Food Tour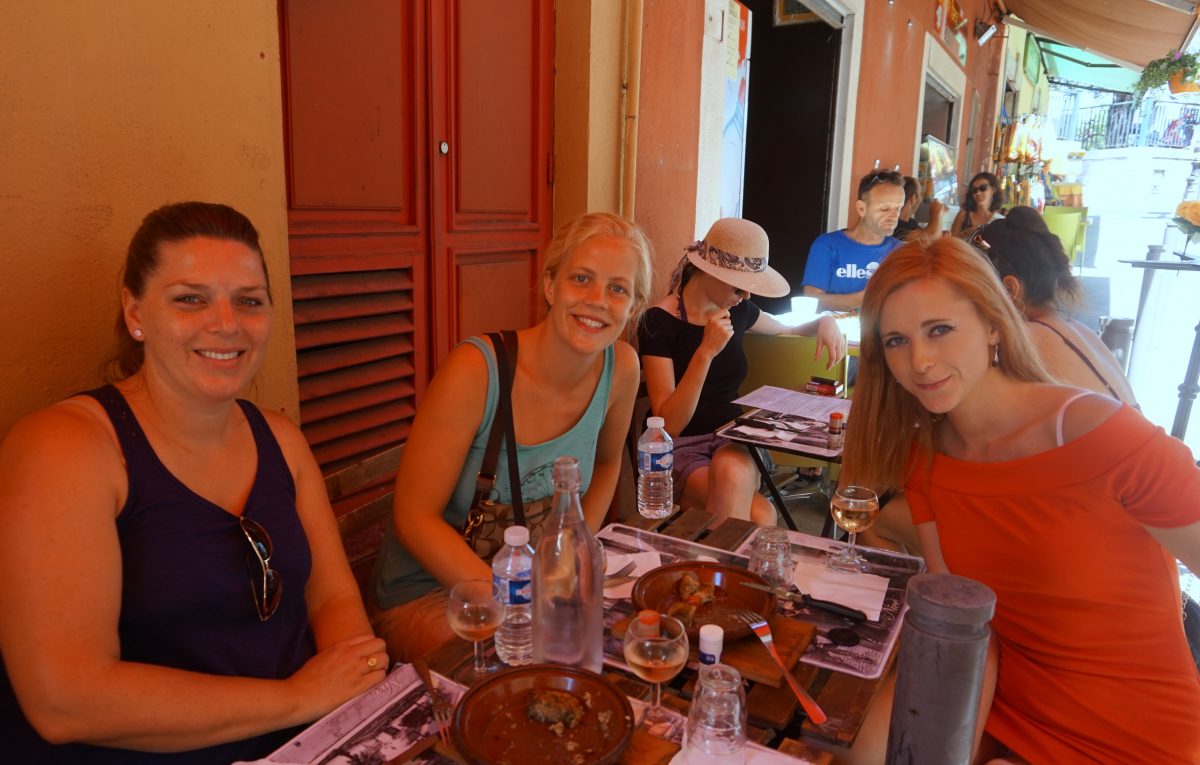 Despite being known for its beaches, yachts, and famous film festival, Nice is also a dream destination for foodies. While the salade Niçoise with egg, Dijon, anchovies, and tomato is Nice's most well-known dish, the jewel in the Côte d'Azur's crown has an abundance of less famous local specialties just waiting to be discovered by hungry visitors.
Unfortunately, there is only a certain amount of food you can eat per day so food tours are a nice convenient way to sample a lot of different dishes at amazing locations. There are many good options too, from food walks in Vieux Nice to private food tours.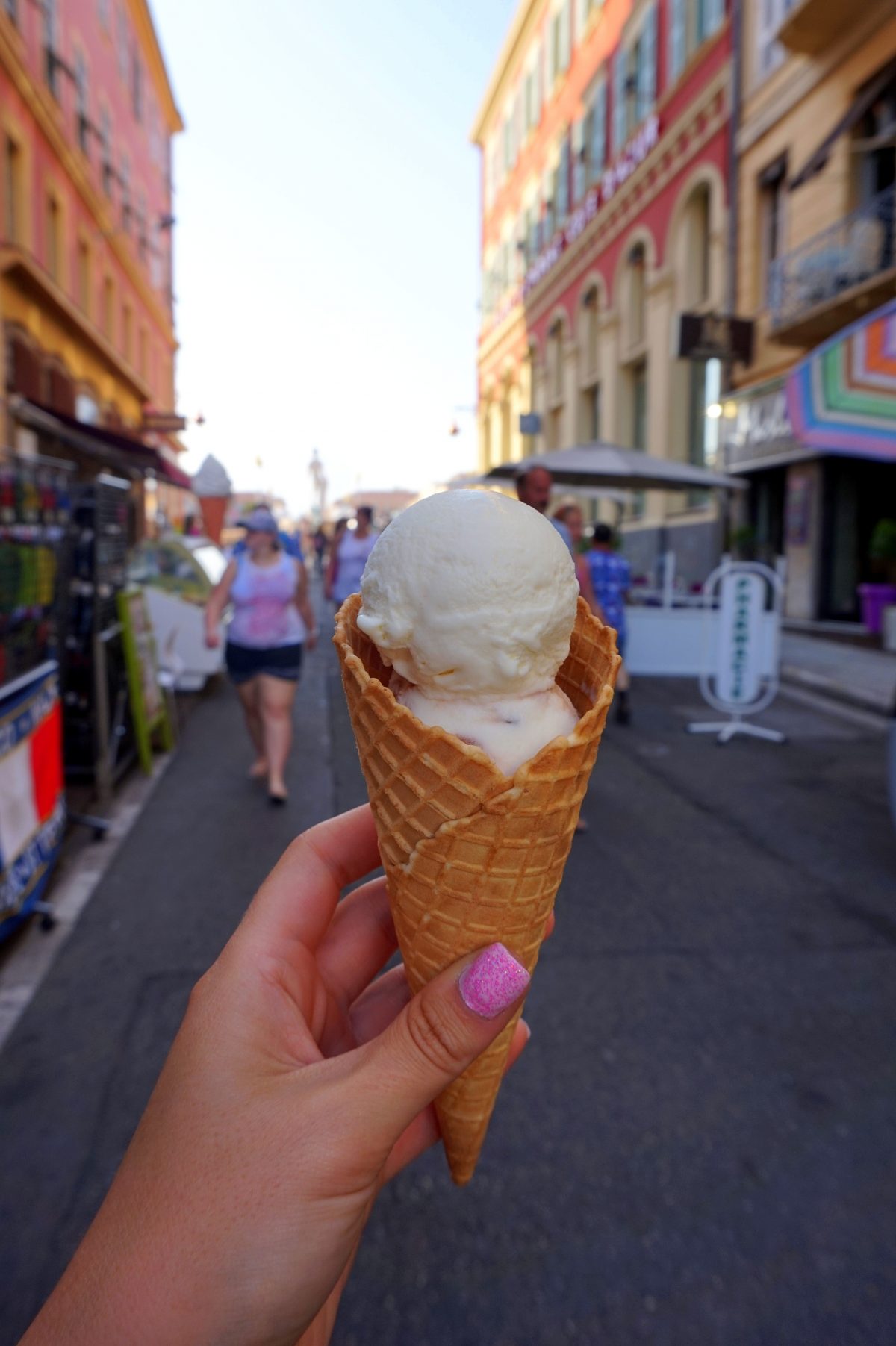 You'll enjoy tasting the socca, a hot and crispy pancake with a soft filling. Or visit the meat market where you can also get a drink at the bar inside, and eat a homemade pissaladiere, which is a tart with onions.
Eating grilled peppers and stuffed farcis, tasting weird ice creams at the famous Fenocchio, enjoying goat cheese at the local market, there's so much of culture to savor in Nice, and you can experience both local markets and the best of Old Nice with a food tour.
5. Nightlife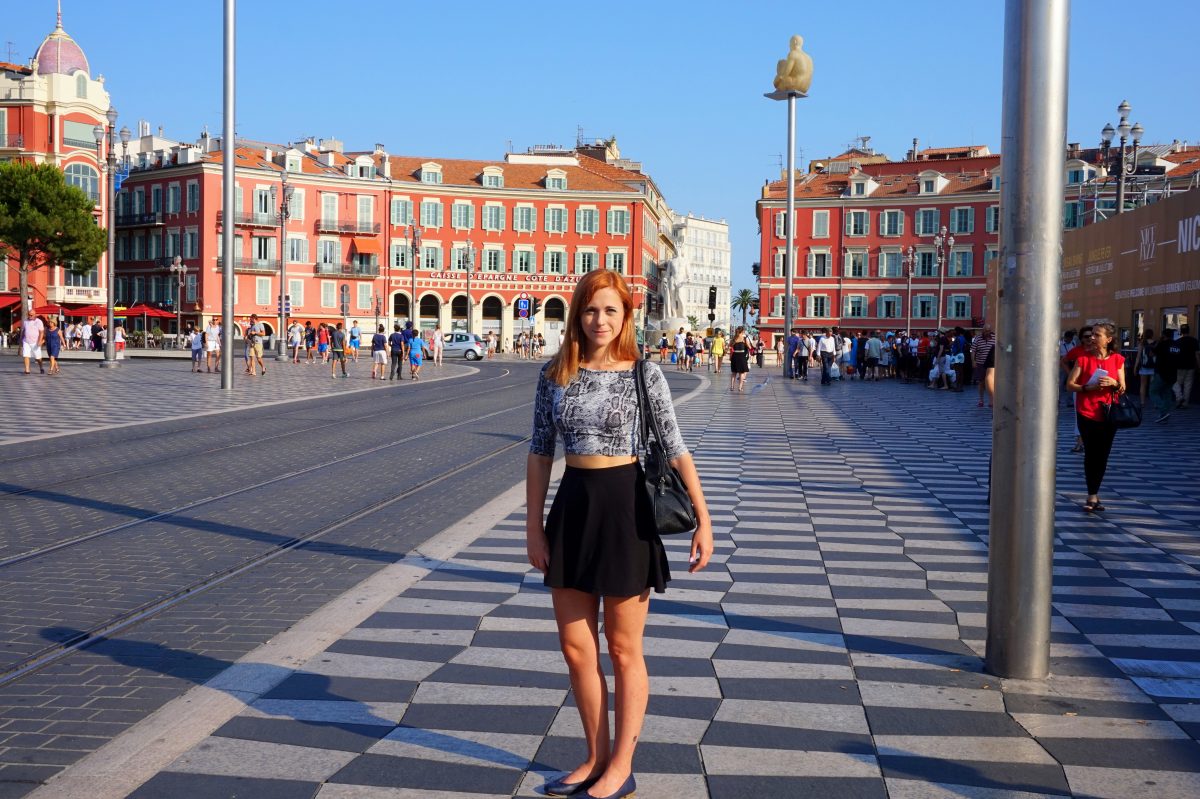 Lazy beach days must be followed by vibrant party nights, and Nice is a party hotspot all year round. Trendy bars, jazzy cafes and chic nightclubs see locals and visitors rocking the night away.
Put the High Club, Le Shapko, Pub Pompei, Les Trois Diables, Bar du Negresco, and Pub Akathor on your radar.
6. Discover the crypt of Nice
Found during the construction of a tramline in 2004, La Crypte Archaeologique Nice is not really a crypt. It's more of a large area that's home to ancient fortifications dating back to 1380.
The ruins are part of the Nice Chateau or Castle Hill that was destroyed in 1706, and are located underneath the Place Garibaldi in an area covering 2000 sq km.
Take the tour and you'll see moats, turrets, walls, outbuildings, and even a drawbridge. Because it has only one entrance, only 15 visitors are allowed at a time.
7. Visit the Museum of Modern and Contemporary Art
Musée d'art Moderne et d'art Contemporain (Museum of Modern and Contemporary Art), usually referred to as MAMAC opened in Place Yves Klein in 1990. The museum showcases avant-garde art from well-known to lesser-known artists.
Yves Klein, Francois Dufrene, Andy Warhol, Claude Pages, and Niki de Saint Phalle are just some of the artists whose creations you'll see here. You can visit Le MAMAC on your own or club it with other attractions on a full-day tour of Nice.
8. See the Russian Orthodox Church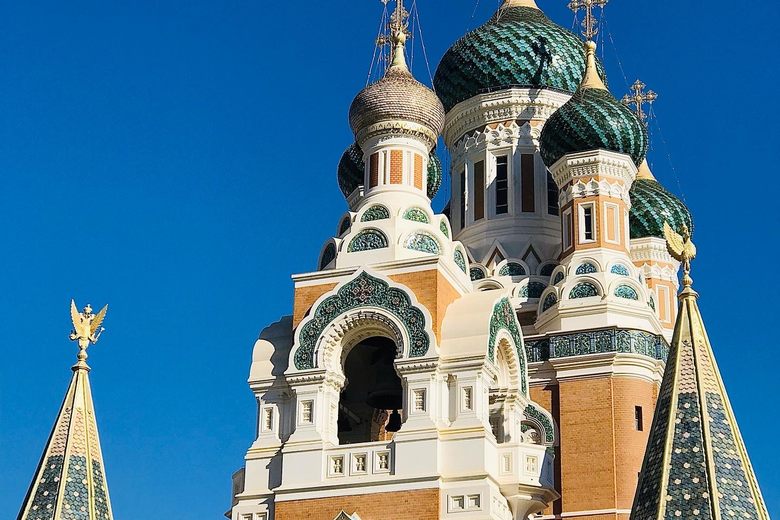 Tsar Nicholas II of Russia realized his mother Maria Feodorovna's dream of building a Russian Orthodox church in France that had truly Russian design and embellishments. From 1903 to 1912, the exuberant Russian Cathedral was built, with beautiful domes, spires, and bells all funded by Tsar Nicholas II.
With a detailed iconostasis around the choir area, wooden carvings and murals, ornate frescoes and an interior that's shaped like a Greek cross, this church situated on Avenue Nicolas II is a must-visit.
Still in use today, it's considered one of the important Russian Orthodox buildings outside of Russia.
9. Find The Mini Replica of the Statue of Liberty
There are many replicas of the infamous Statue of Liberty all over the world. And while the original statue built by French sculptor Frédéric Auguste Bartholdi in 1886 stands 154 feet tall, its replicas vary in size.
France too has her fair share of Lady Liberty. You'll find replicas in Paris, Bordeaux, Colmar, Barentin, Saint-Cyr-sur-Mer, Lyon, Limoges, Roybon, and more.
In Nice too, there's a small replica on the Promenade des Anglais in Nice. You might not see it if you stroll by.
Set up in Feb 2014 on the Quai des Etats Unis against the backdrop of the Opera House, this statue commemorates World War I. It looks out at the Mediterranean sea, rests on a 6-feet high plinth, and is just 4.3 feet high. Blink and you'll is it!
---
10. Take a Day Trip To Neighboring Towns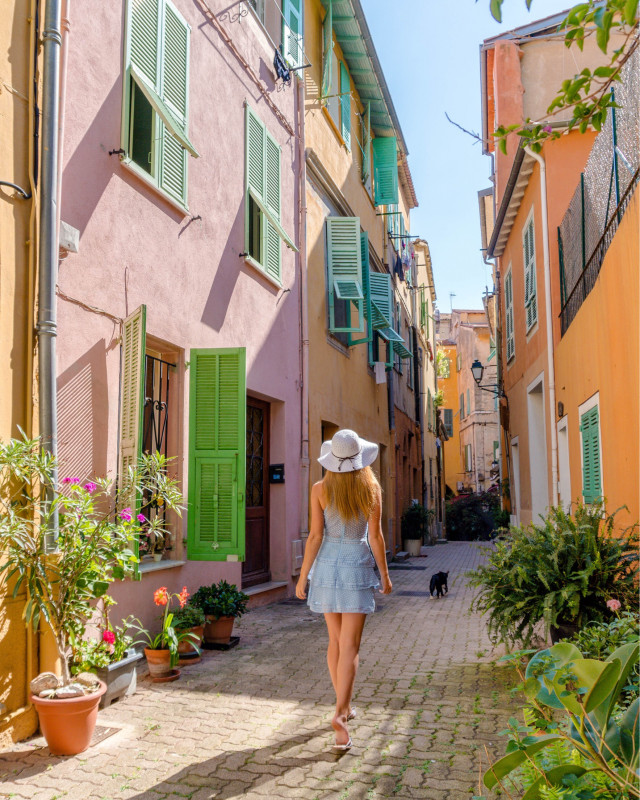 A stay in the South of France isn't complete without visiting at least a few of the charming towns and villages nearby. It's easy to incorporate all these South of France towns into your itinerary by basing yourself in Nice and taking day trips to towns such as Eze, Villefranche, Monaco, or Cannes.
Home to the International Film Festival, Cannes is a town associated with media, creativity, and luxury. It's also home to beautiful beaches, grand hotels and villas, and the Fort of St Marguerite where the Man in the Iron Mask was held. Visit Cannes to rub shoulders with the who's who and the rich and famous.
Monaco is a small principality to the East of France that captured hearts when Grace Kelly married Prince Rainier. Home to panoramic landscapes, beautiful palaces, rich harbors, and extravagant casinos, it's one place that must be added to the bucket list.
Halfway to Monaco, Eze is a small town in the mountains that's home to the church of Notre Dame de l'Assomption that can be seen for miles around. It's also home to beautiful gardens, and picturesque cafes and restaurants. It's my personal favorite and must-visit if you're going to Monaco as it's on the way.
Part of the Cote D'Azur, Villefranche is often considered a suburb of Nice and is a nice getaway to spend a relaxing day by the water. Home to quaint churches like the 16th century Chapelle Saint-Pierre and the Église Saint-Michel from the 1750s, Villefranche Sur Mer is perfect for a day spent just ambling around town.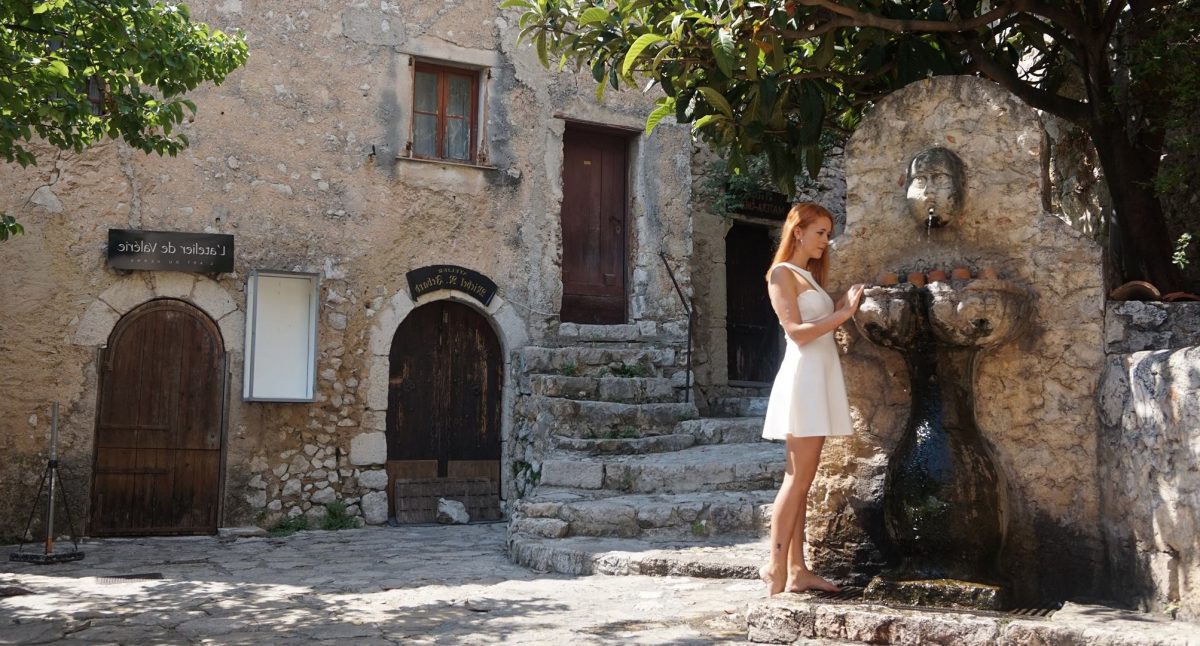 ---
Where to Stay in Nice
Luxurious Hotels in Nice, France
Hotel Negresco – Built in 1912 by Henri Negresco on the Promenade des Anglais the rosy pink dome and facade lead you to interiors decorated with impressive antique and contemporary art.
ABA Luxury B&B – Place Masséna – Large, beautiful, and scenic rooms at Place Massena with chandeliers hung from the ceilings and great sea views.
Hyatt Regency Nice Palais de la Méditerranée – Lovely art-deco style hotel on the Promenade des Anglais featuring an onsite casino and amazing sea views.
Mid-Range Hotels in Nice, France
Hotel Suisse – Just minutes from La Cours with awesome views of the Promenade Des Anglais, this Italian-style hotel features its own private beach.
Hôtel Nice Azur Riviera – Right in the heart of Nice, within walking distance of all the major attractions.
Le Meridien Nice – A few steps from the Old Town on the Promenade des Anglais, you'll love the views of the Baie des Anges from the hotel's restaurant on the terrace.
So that's my list of top things to do in Nice along with some excellent places to stay. Comment if you have questions!