As one of the earliest Christian civilizations, Armenia holds a lot of history and combined with its natural beauty makes the place very interesting to visit. Did you know that the oldest winery in the world that's almost 6000 years old is in the caves of Areni in Armenia?
While it's impossible to talk about a country as a whole after just a few days, here's what I saw, ate and did, so you can get a glimpse of why you should travel to Armenia.
While Armenia is becoming more popular day by day, the country is still unspoiled by the crowds of mass tourism and it's surely an affordable destination.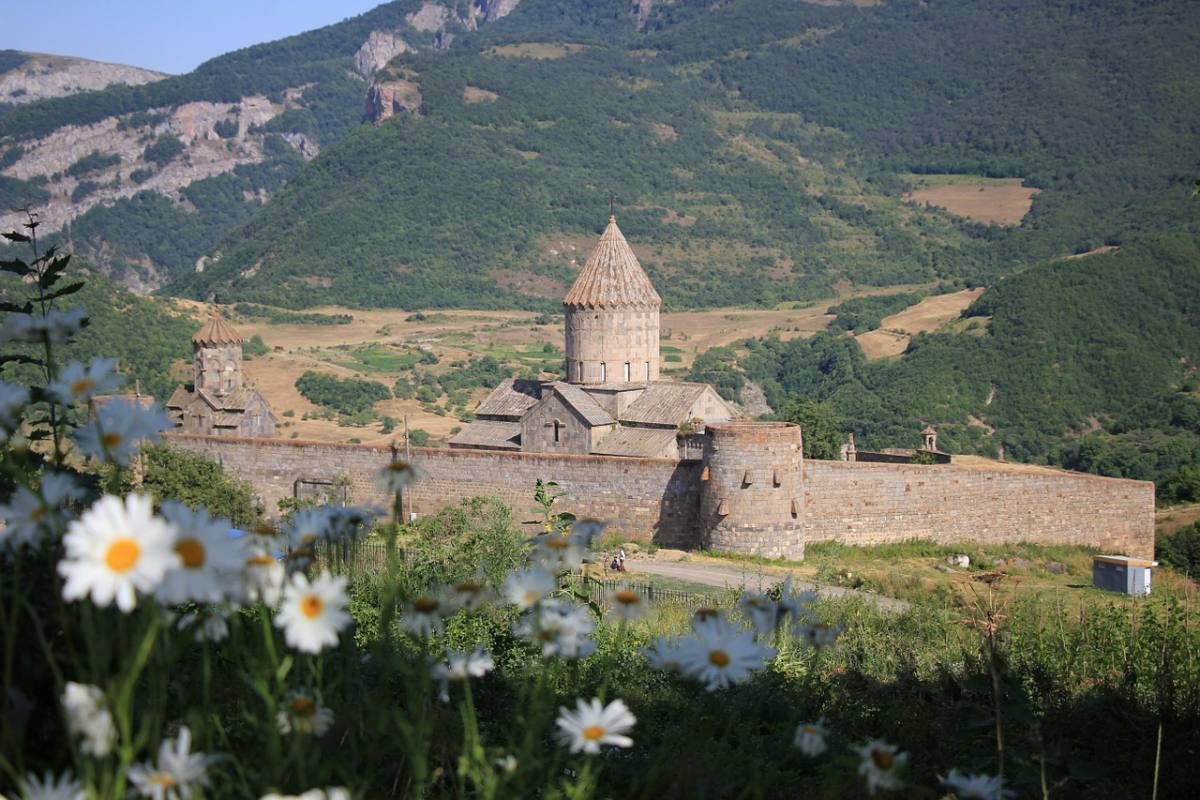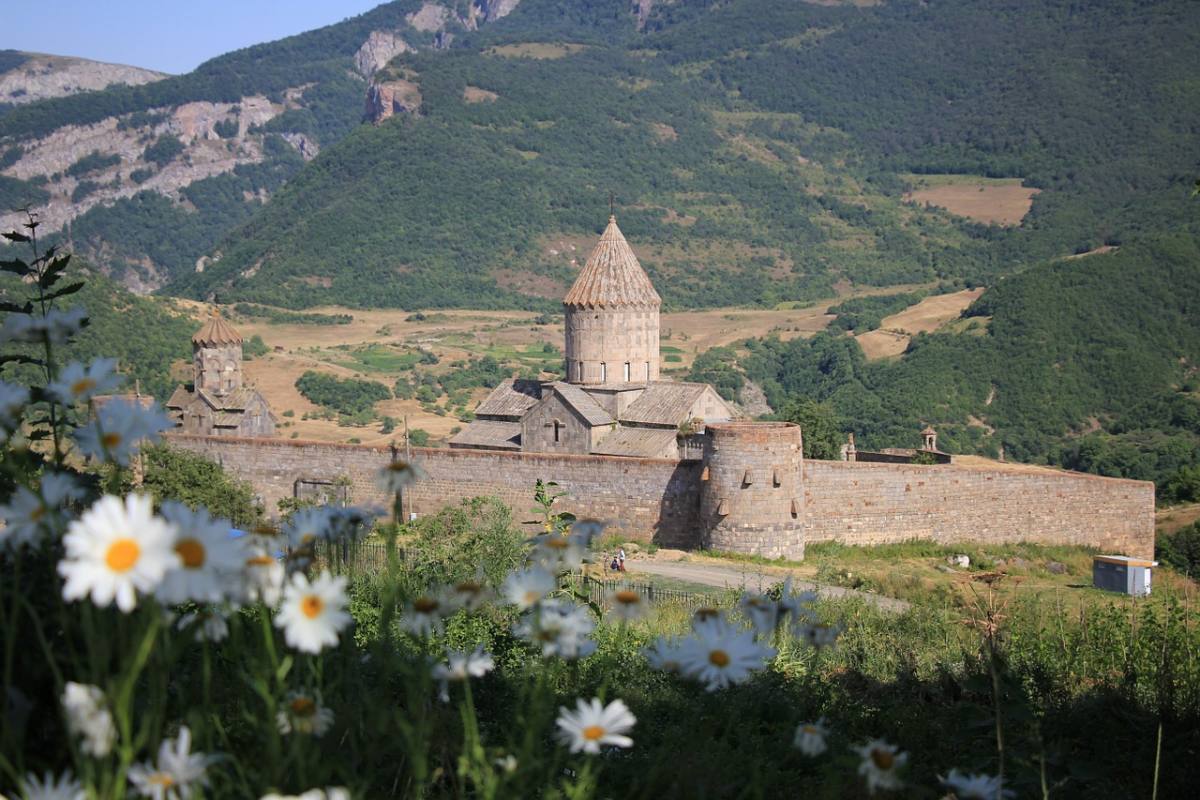 ---
Why Travel to Armenia?
Armenian locals were welcoming and friendly, sharing fresh and healthy food with me. Although I do understand some Russian, the language barrier shouldn't be a problem in Armenia, as everyone was always eager to help.
People are proud of their heritage and their country, even if parts of its history are quite dark.
The Armenian civilization used to span all the way from Persia to Europe. Armenia was the first country to make wine, and the first country to adopt Christianity.
This small land-locked country bordering with Iran, Turkey, Azerbaijan and Georgia, has been involuntarily involved with many wars between those countries. The Armenian genocide, also known as the Armenian Holocaust but still not recognized by all countries, was the Ottoman government's systematic extermination of 1.5 million Armenians, mostly citizens within the Ottoman Empire.
Armenian Language
Outside of the capital, you can easily assume that nobody speaks even a bit of English. The language that is spoken is Armenian also has its own alphabet, but road signs will also be in English. You can get by with basic Russian, but assume that it's not always going to be the case.
Try to learn at least thank you (mersi), as it will be appreciated by the locals. But don't worry, sign language will work just fine in the worst case. You might even get a hug here or there – that's how friendly Armenians are.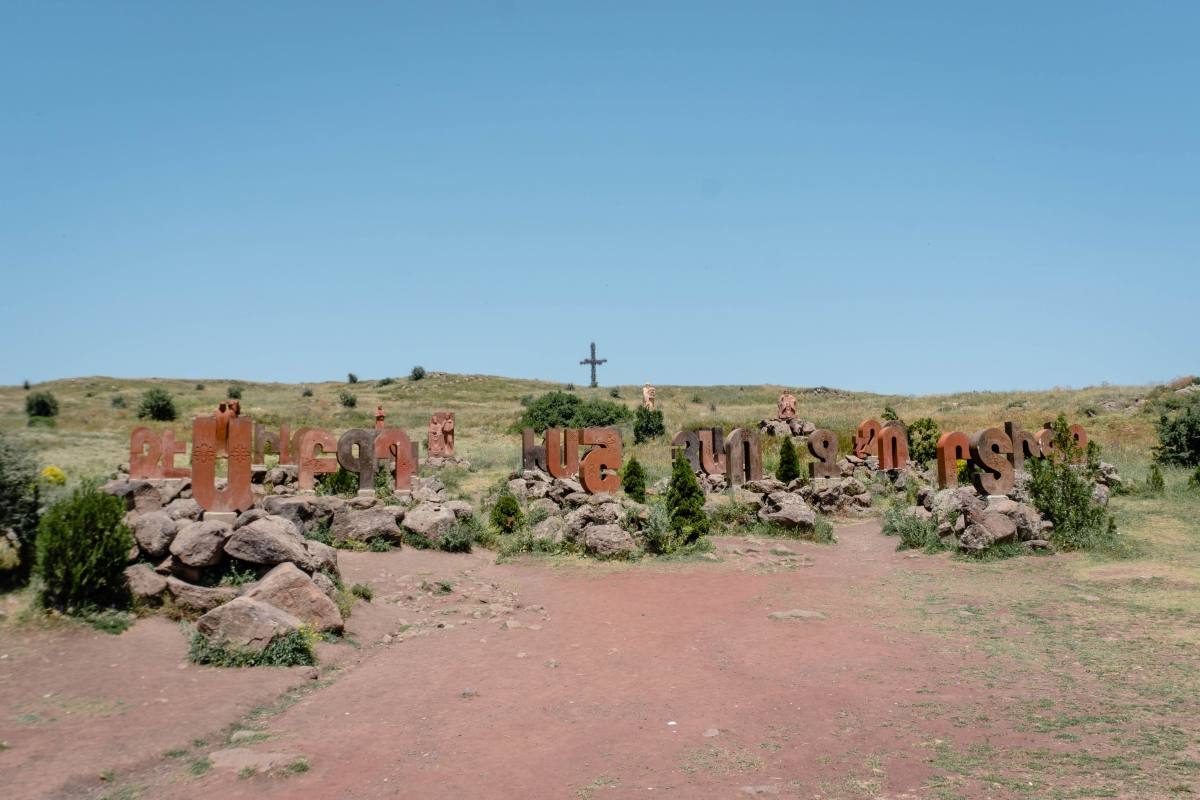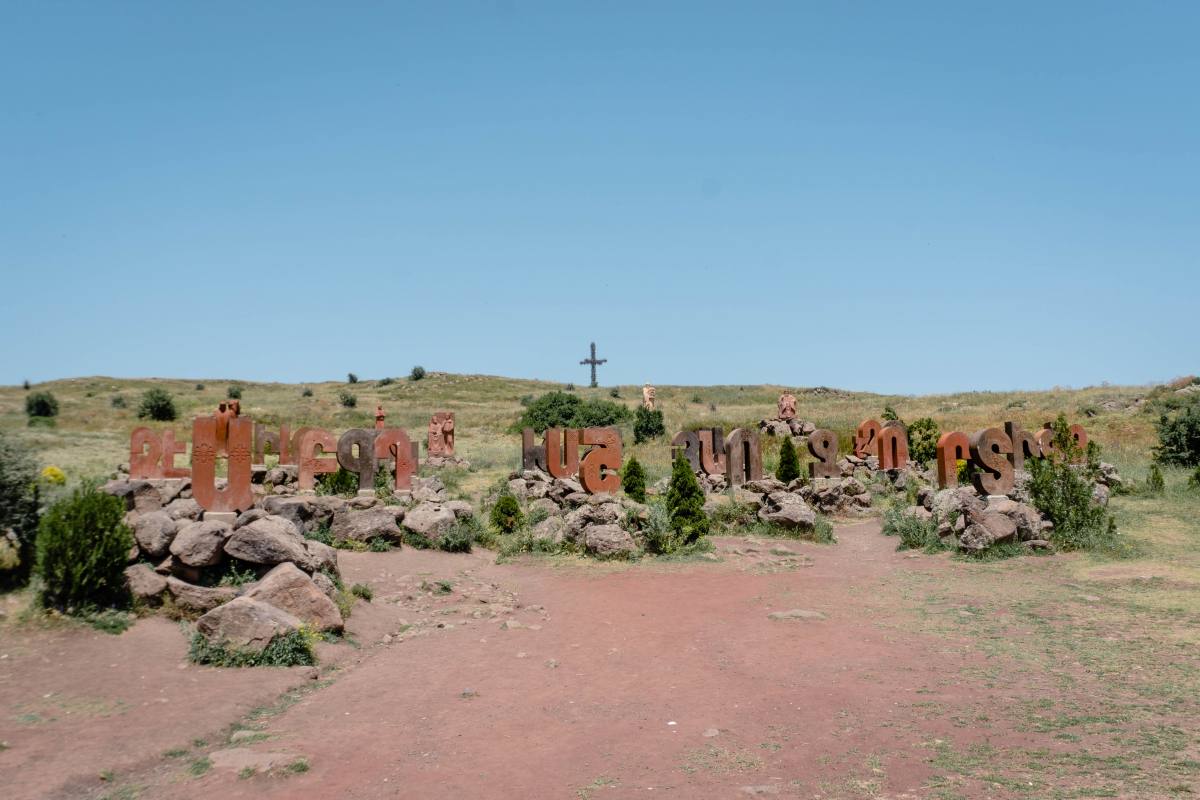 Armenian alphabet monument
---
What to Wear in Armenia?
Before traveling to Armenia I read some articles that advised travelers to dress conservatively. I cannot disagree more with this statement after my trip. In Yerevan, Armenians dress just like any other Europeans, so there's no need to extensively cover yourself.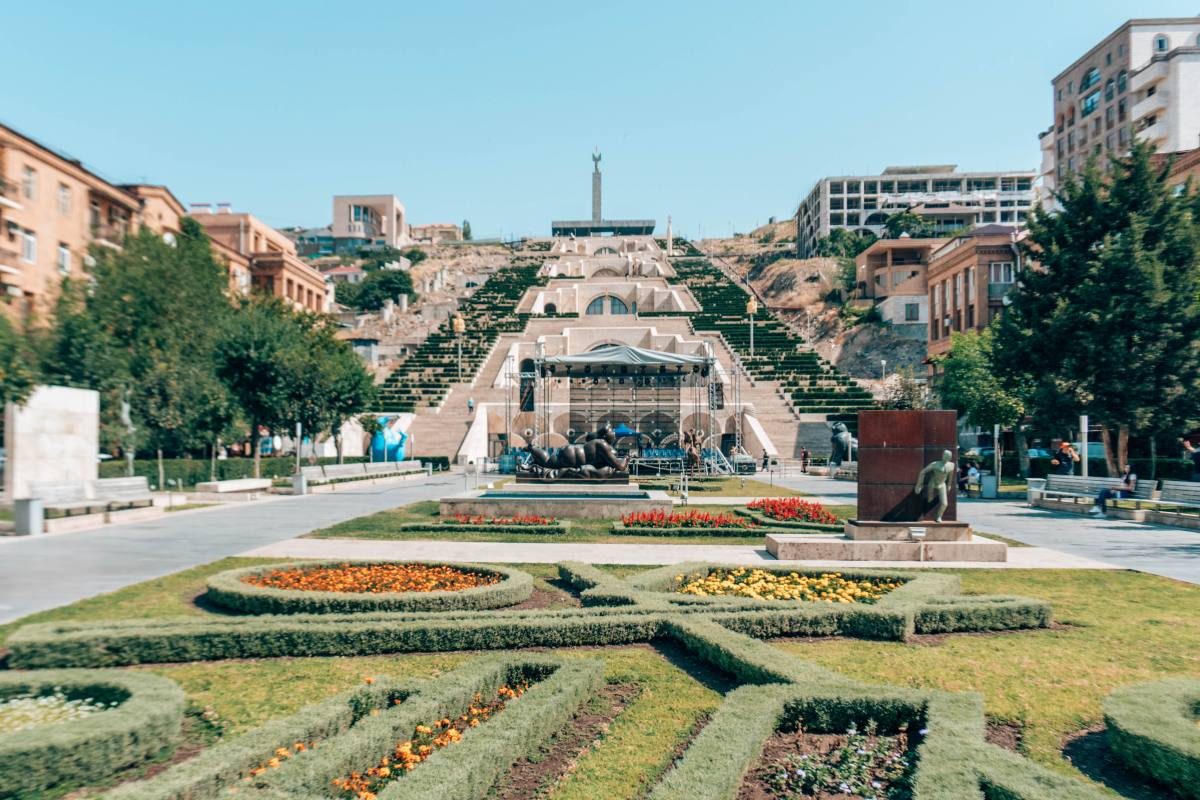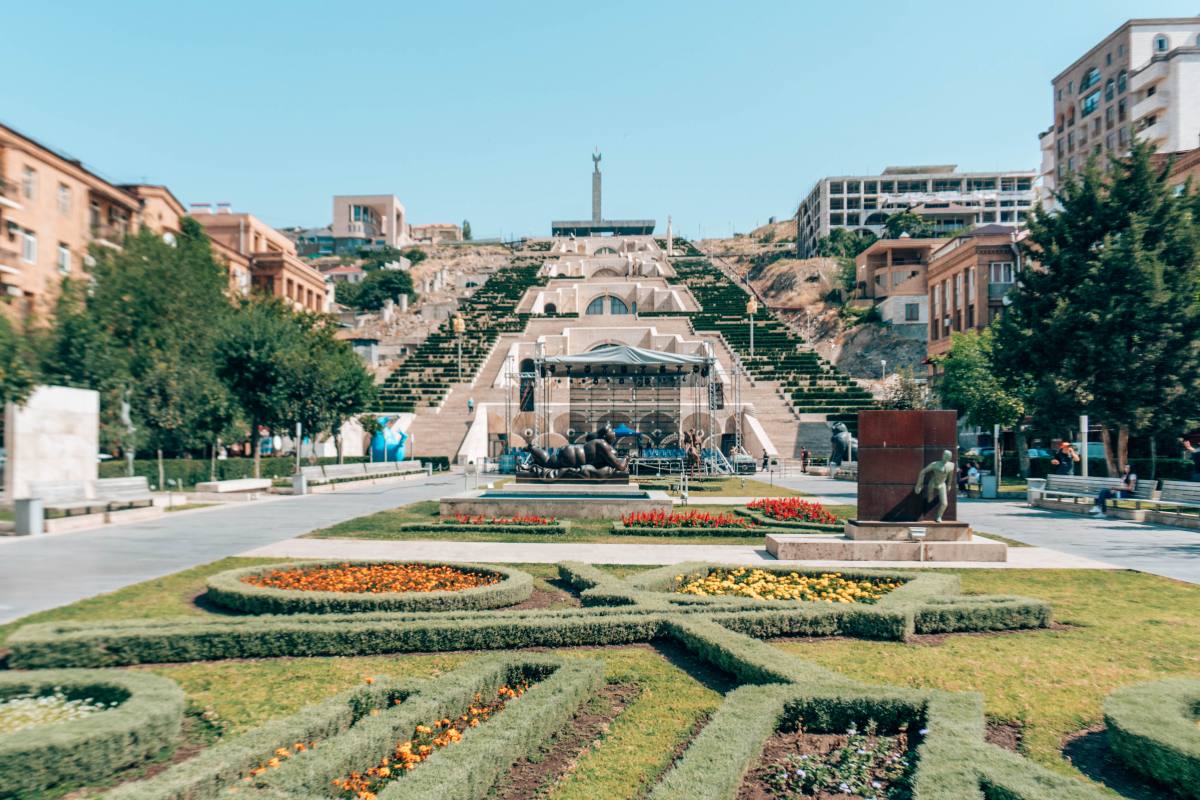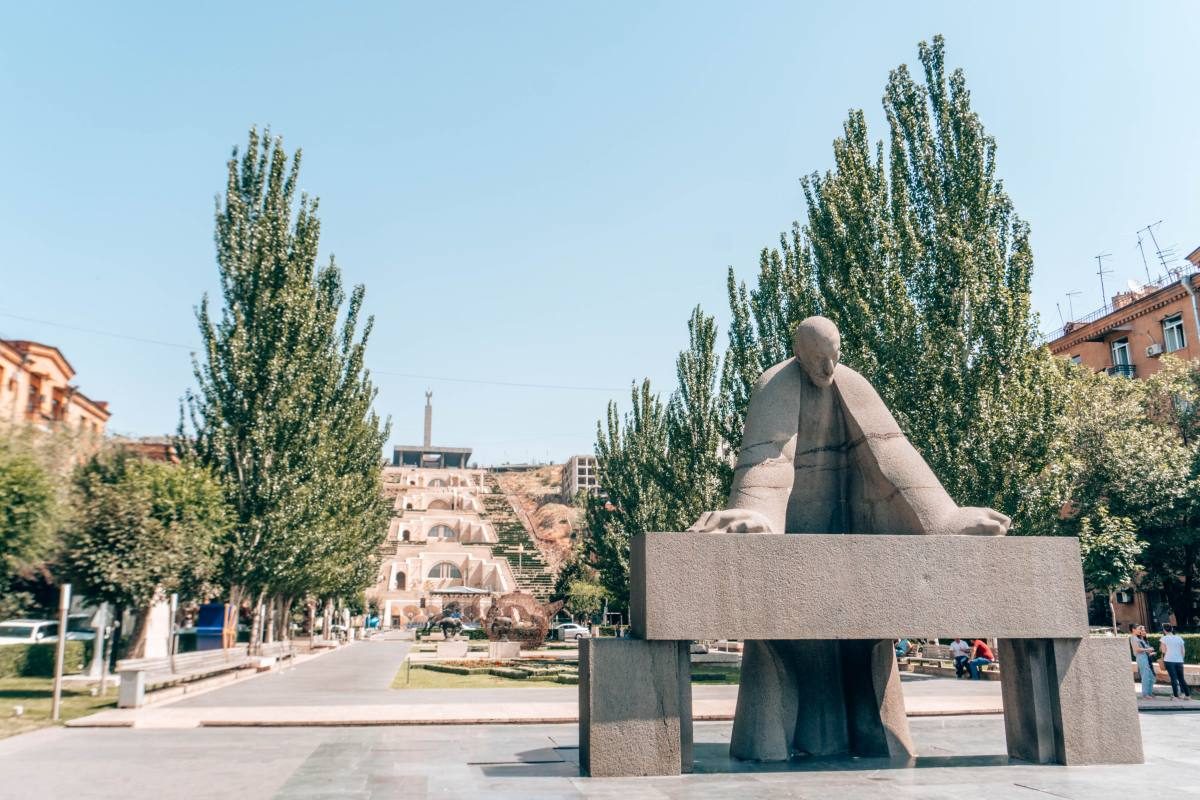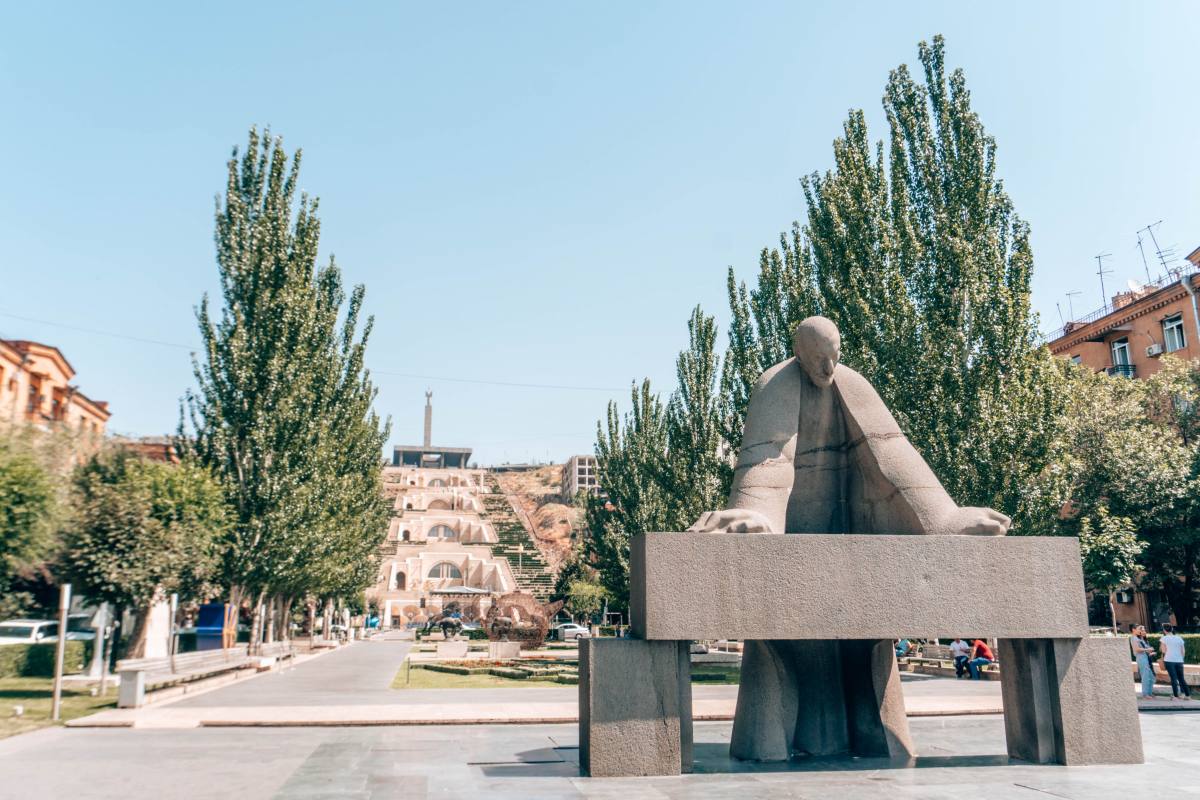 ---
What to See in Armenia?
Yerevan
I started my trip in Yerevan, the capital of Armenia and the largest city in the country. Marked by Soviet architecture these days, Yerevan is one of the world's oldest inhabited cities, constructed 29 years before Rome. That said, as you can imagine, there are plenty of museums with some of the oldest relics in the world.
My first stop in the city was the cascade, a giant white staircase that hides a cultural center under it and many sculptures by Botero on top of it. If you're lucky, you can see Mount Ararart from the cascade.
Yes, it's the peak described in the Bible where Noah landed his Ark. Although it's not technically in Armenia, but in Turkey, it used to be Armenian and people get nostalgic about it.
One thing I didn't expect to find in Yerevan was water fountains. No one in the city or at major landmarks outside the city ever carried a bottle of water, despite it being 40 C degrees outside. This is because there are free water fountains at every corner and everyone uses them. I wish more cities installed them!
Outside of Yerevan: Armenian countryside
When you travel to Armenia, you need to get out of Yerevan and explore the countryside. Most tourists head to two of the most popular locations at 1,500 meters up in the foothills of the Geghama Range: temple of Garni and the monastery at Geghard.
My schedule allowed me to only visit a few spots in Armenia, but I made the most of it spending much of my time in the Armenian countryside.
Armenian countryside is a perfect spot for both cultural tourism lovers and nature fanatics. The country is like an open-air museum with its 4000-year-old history. There are so many unique historical and cultural attractions, like architectural masterpieces, churches, and nature.
Rolling hills and mountains of Armenia are also very favorable for different extreme sports. Conditions are great for paragliding, mountaineering, ski sports, snowboarding, rock climbing, trekking and more.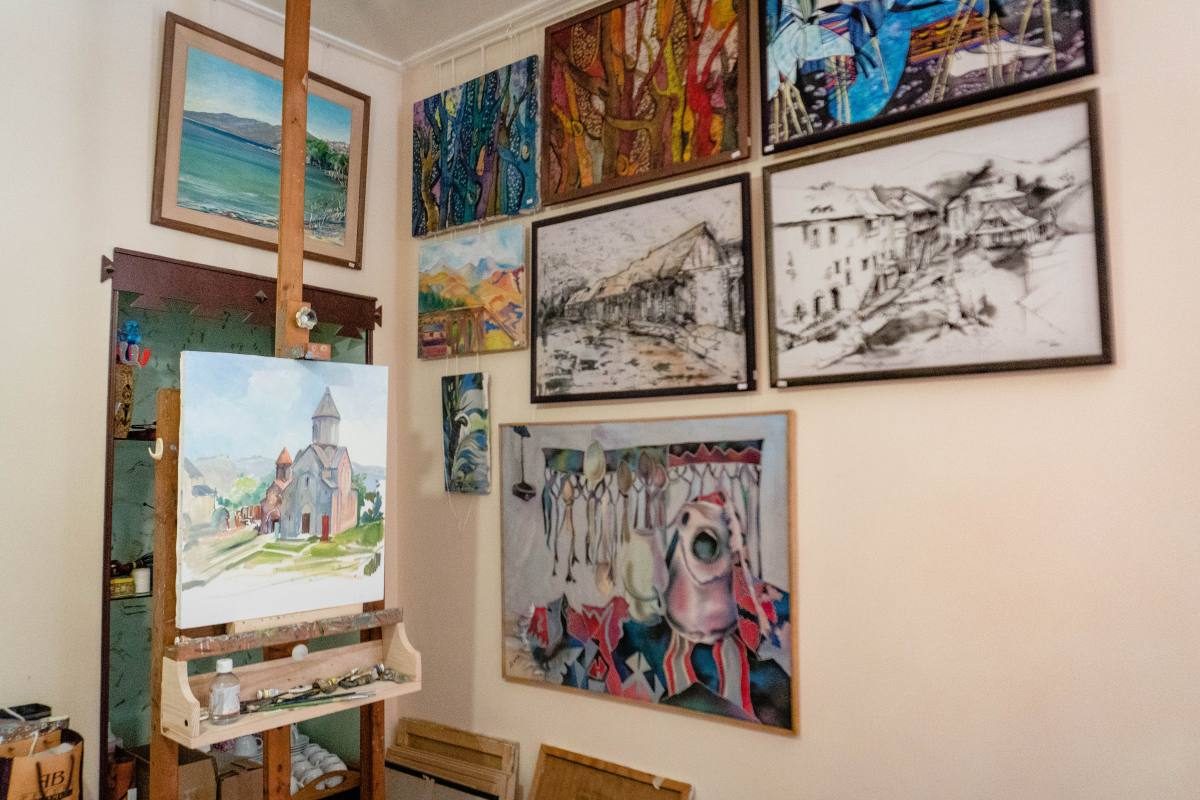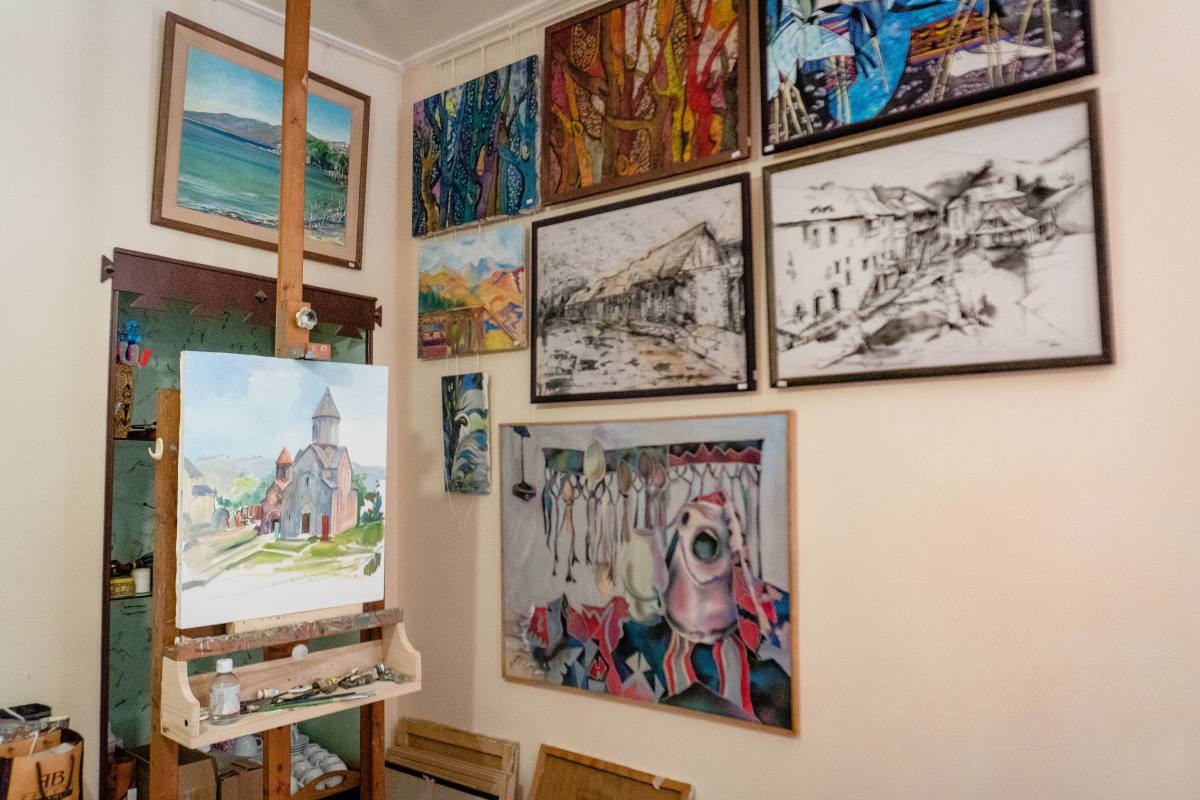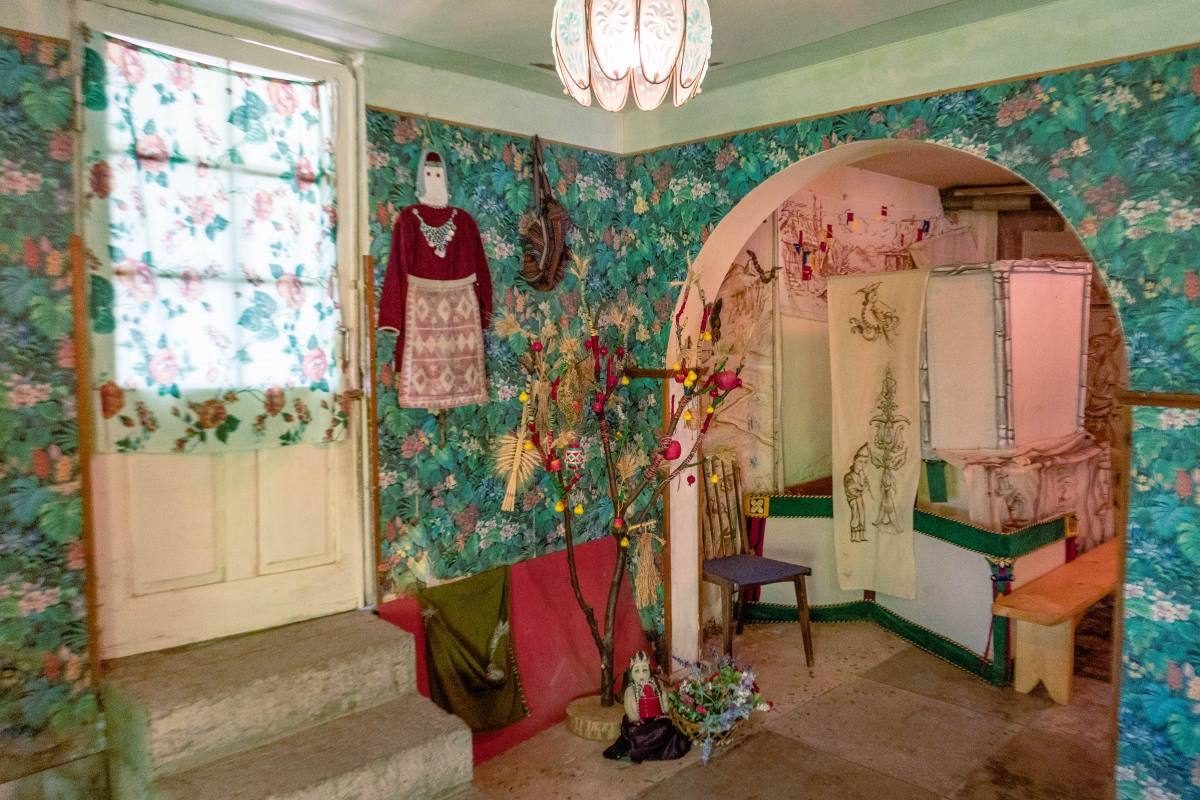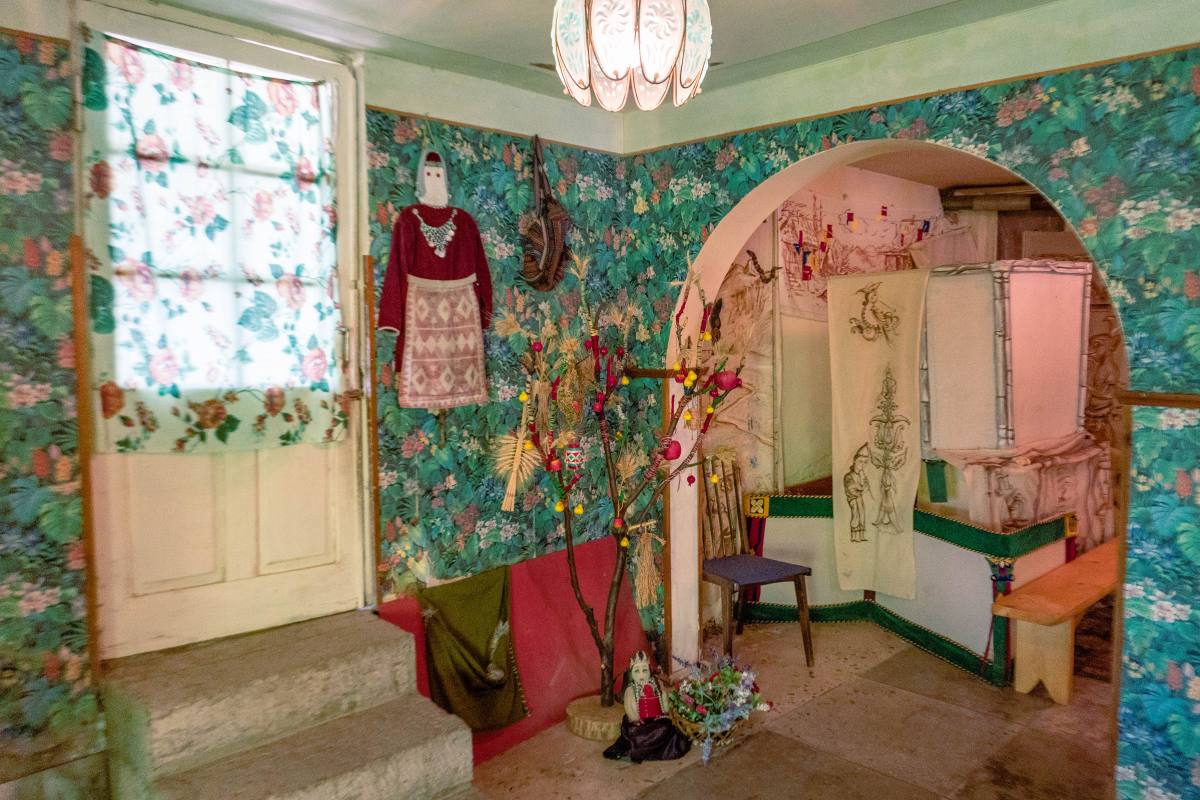 We crossed a high mountain pass and entered a hidden green valley surrounded by snowy peaks. While it was too early for all flowers to be blooming, I could only imagine how beautiful it would look like at the end of the summer.
We stopped by a small village to see traditional Armenian life. While it was obviously catered to tourists it was great to see the folkloric dances, or traditional ways of making bread and butter.
Amberd Fort
From there we continued the journey to Amberd Fort located at height 2300 meters above sea level. According to historical sources, the Kamsarakan princes initiated the construction of the fortress in the 7th century, but the full thing wasn't finished until the 11th century.
It was conquered and lost multiple times, and finally ruined in the 14th century. The complex also has a church that's one of the first cruciform type churches with dour two-story chambers and an umbrella dome above.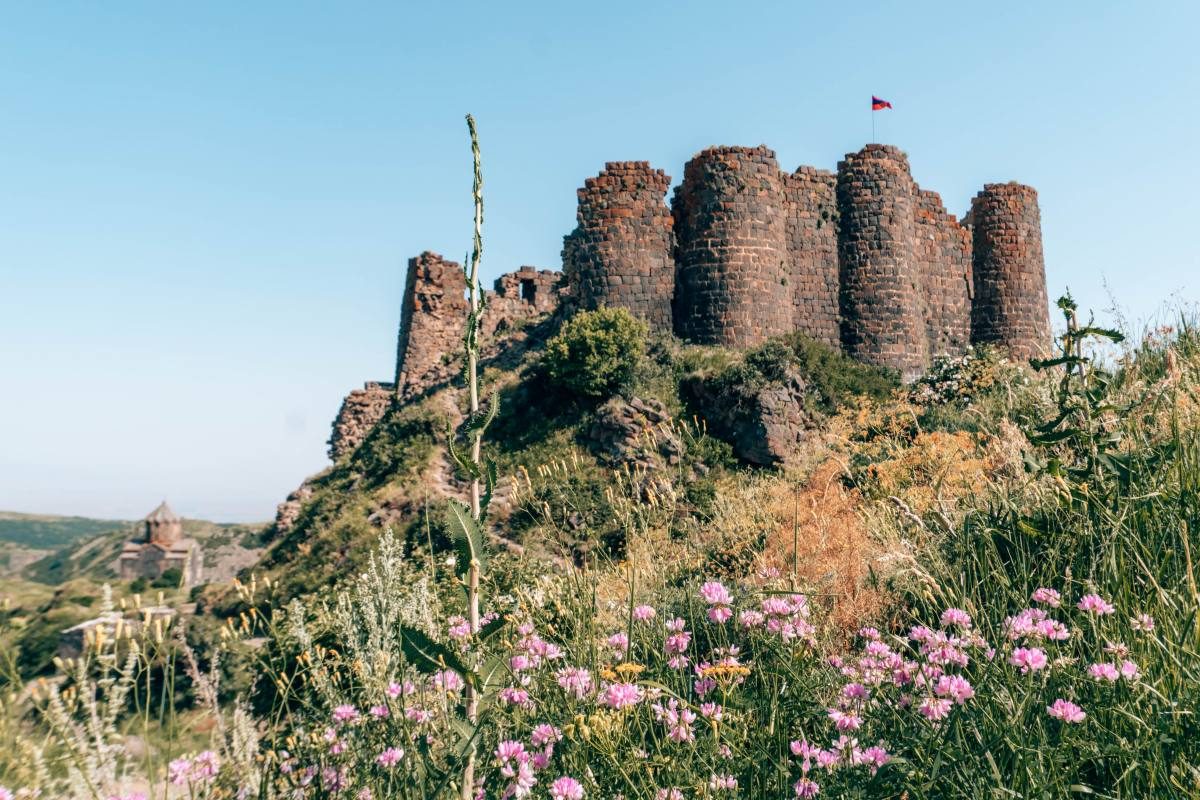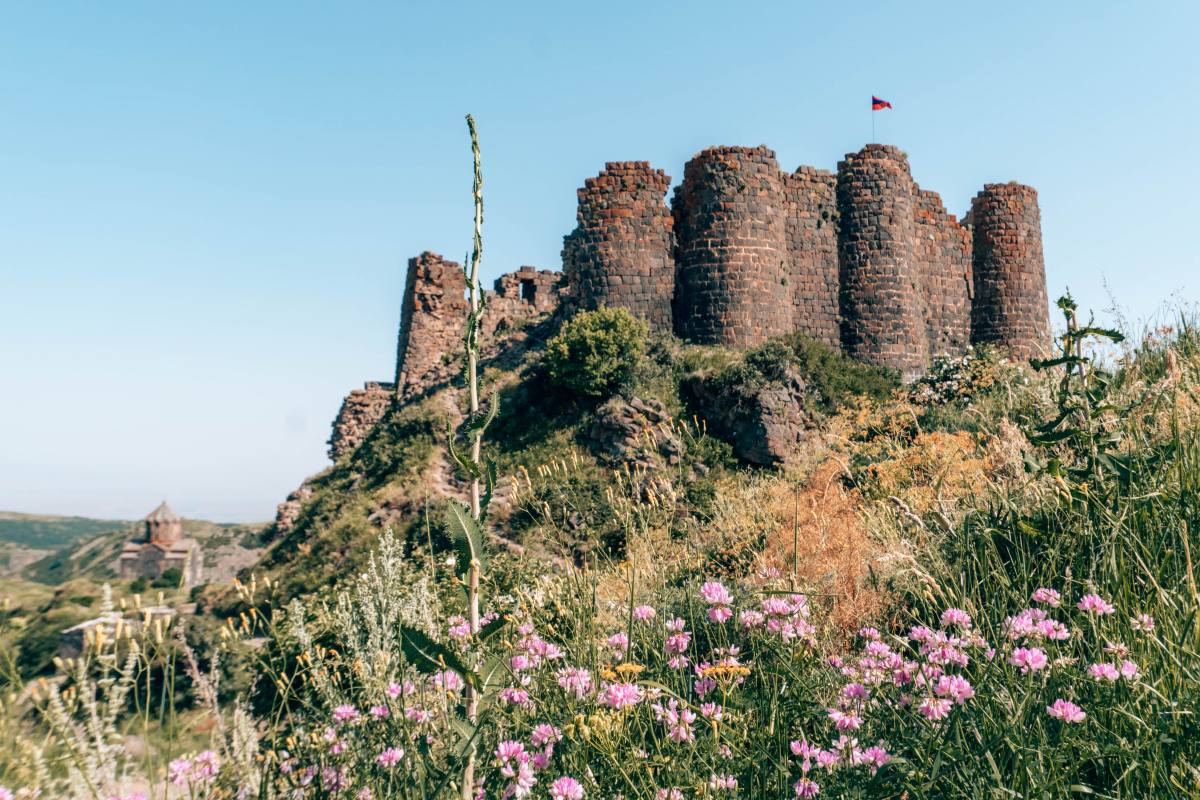 Haghartsin Monastery
The next day we started the day with a visit to Haghartsin Monastery, one of the UNESCO Heritage sites, in the woodland of Tavoush region. The monastery, like other Armenian's holy places, is very simple from the inside, with no decorations or drawings, yet has a very interesting history.
The monastery complex has been restored and in the refectory, there is an exhibition of black and white photos of Haghartsin in a ruined state and in color photos after the restoration. As a board informs visitors, the restoration has been financed with the support of the Muslim ruler of the Emirate of Sharjah.
Apparently, when he and his European wife came to visit Armenia they were told that many churches in Armenia were destroyed by Arab Wars and to make his wife happy he decided to restore one of the places that were previously destroyed.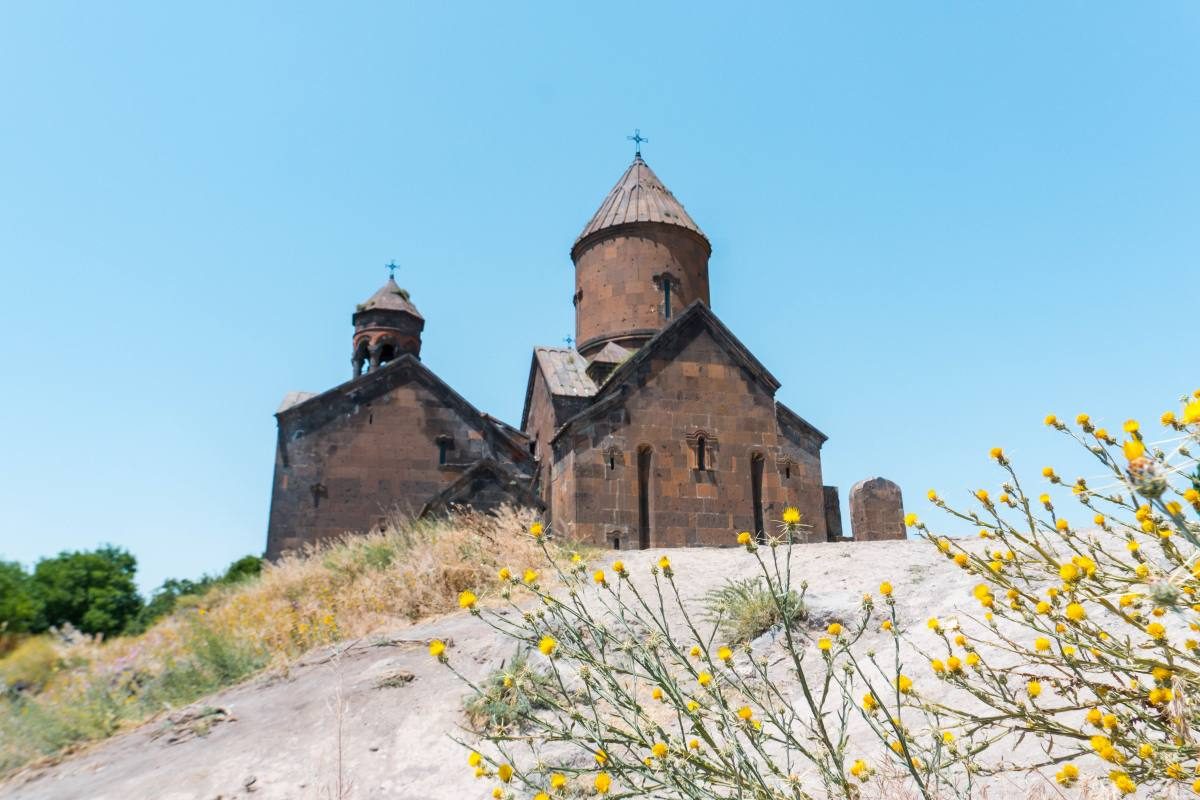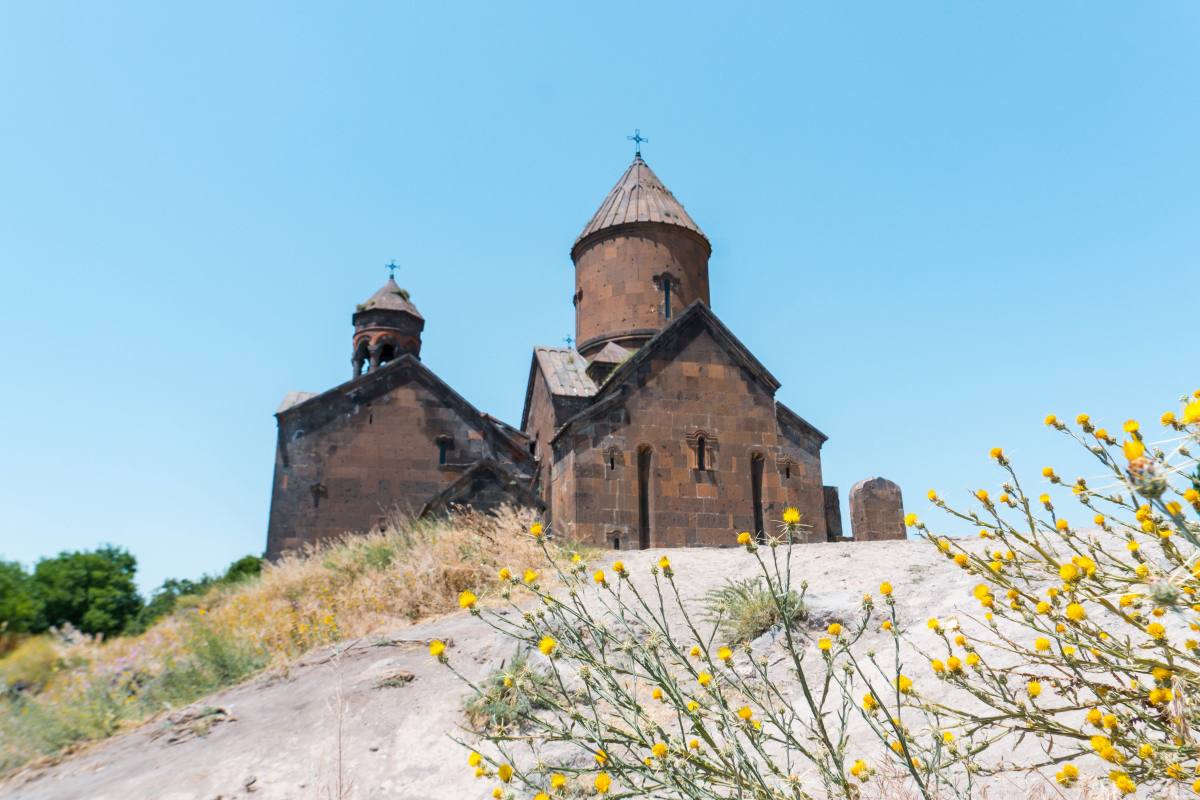 Lake Sevan
My final stop in Armenia was Lake Sevan. Locals often go there to do some watersports, hang out with their family and enjoy some beach time. There's a very iconic church overlooking Lake Sevan as well.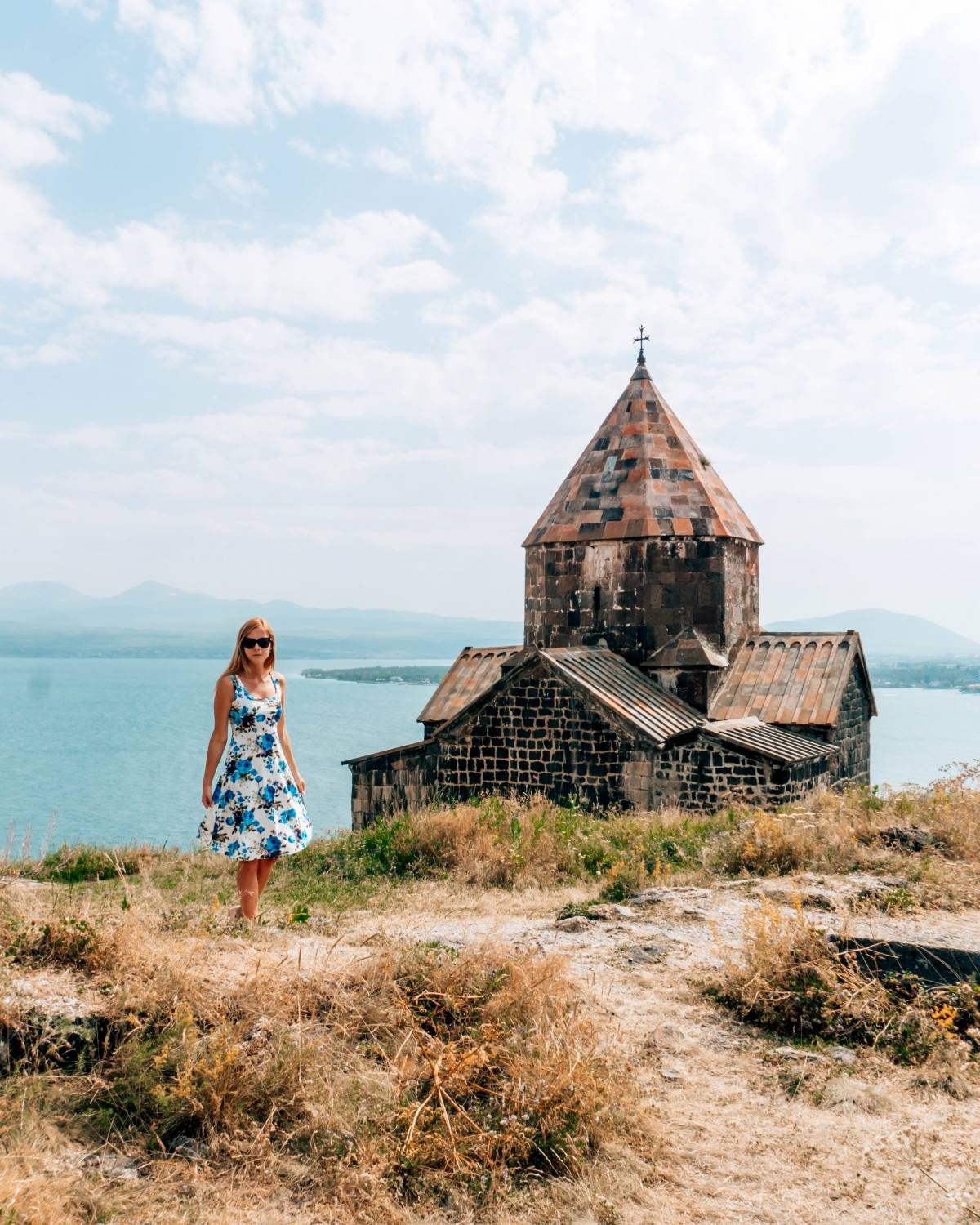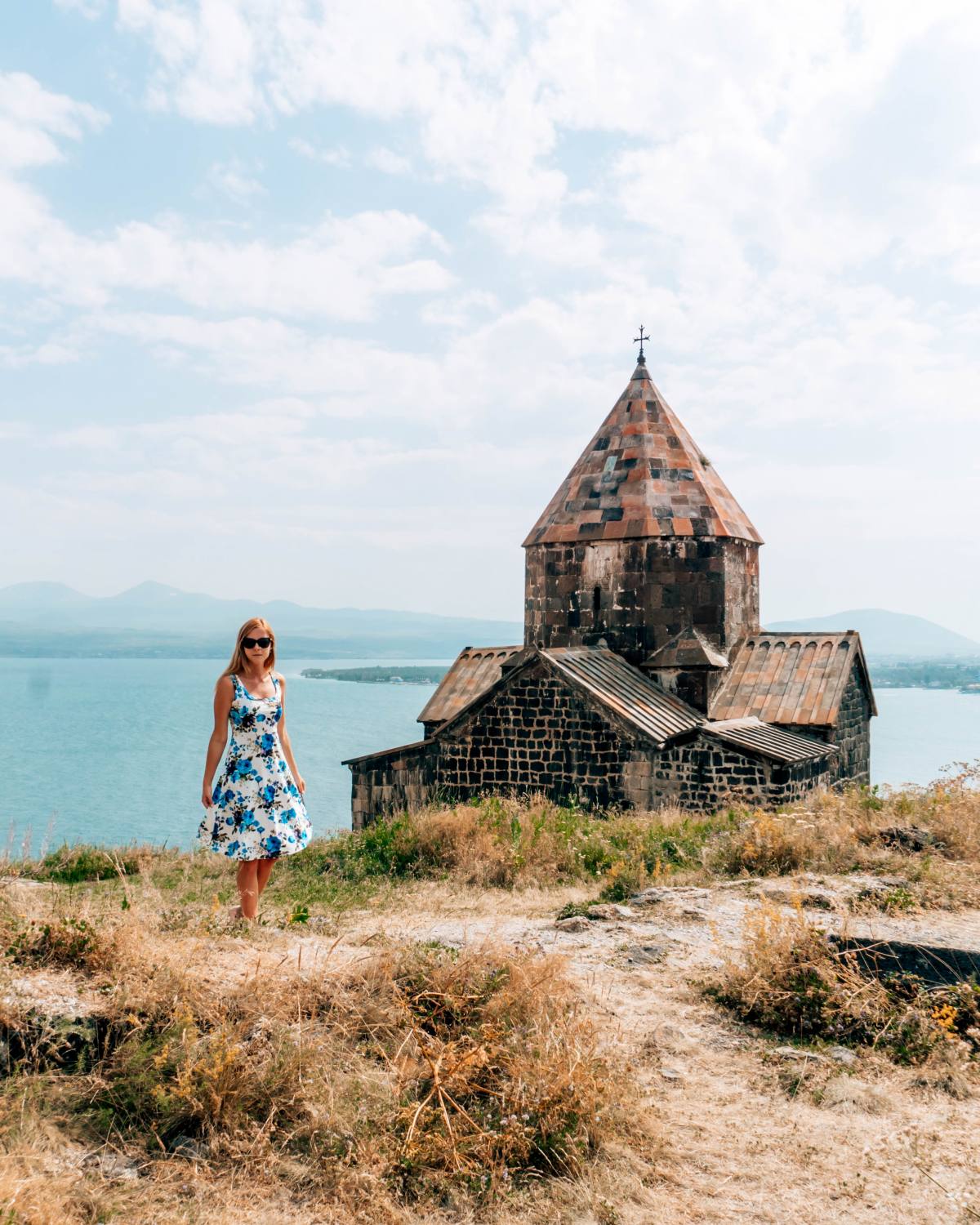 ---
What to Eat in Armenia?
A trip to Armenia wouldn't be completed without a touch of Armenian food. Enriched with more than two thousand years of history, Armenian cuisine has a lot to offer.
Common ingredients in Armenian dishes are lamb, eggplant, goat or sheep yogurt, cottage cheese, grape leaves and many spices. While it's impossible to talk about every single dish after just a few days in Armenia, a few things definitely caught my taste buds.
Lavash
Lavash, a common type of bread that old cooking tradition has been passed on from generation to generation. It's a soft and thin flatbread made in a tandoor. It comes as no surprise that lavash made it to UNESCO's List of the Intangible Cultural Heritage of Humanity as an expression of culture in Armenia.
Dolma
Pronounced as "Tolma" in Armenian, it's basically meat, rice, and onion rolled up in fresh young grape leaves and cooked. It's often eaten as a starter, together with thick yogurt.
This is an ideal vegan recipe to cherish, especially during the Lent festival. For a non-vegan dolma recipe, check on the Udoli dolma made of lamb meat wrapped in cabbage leaves.
Everything stuffed
Armenians love to stuff things. Everywhere I went, on top of traditional meat barbeques, I found stuffed veggies on the menu. I usually opted for stuffed peppers or cabbage rolls. The hearty meal is a winner in every aspect as it's not only tasty but also colorful.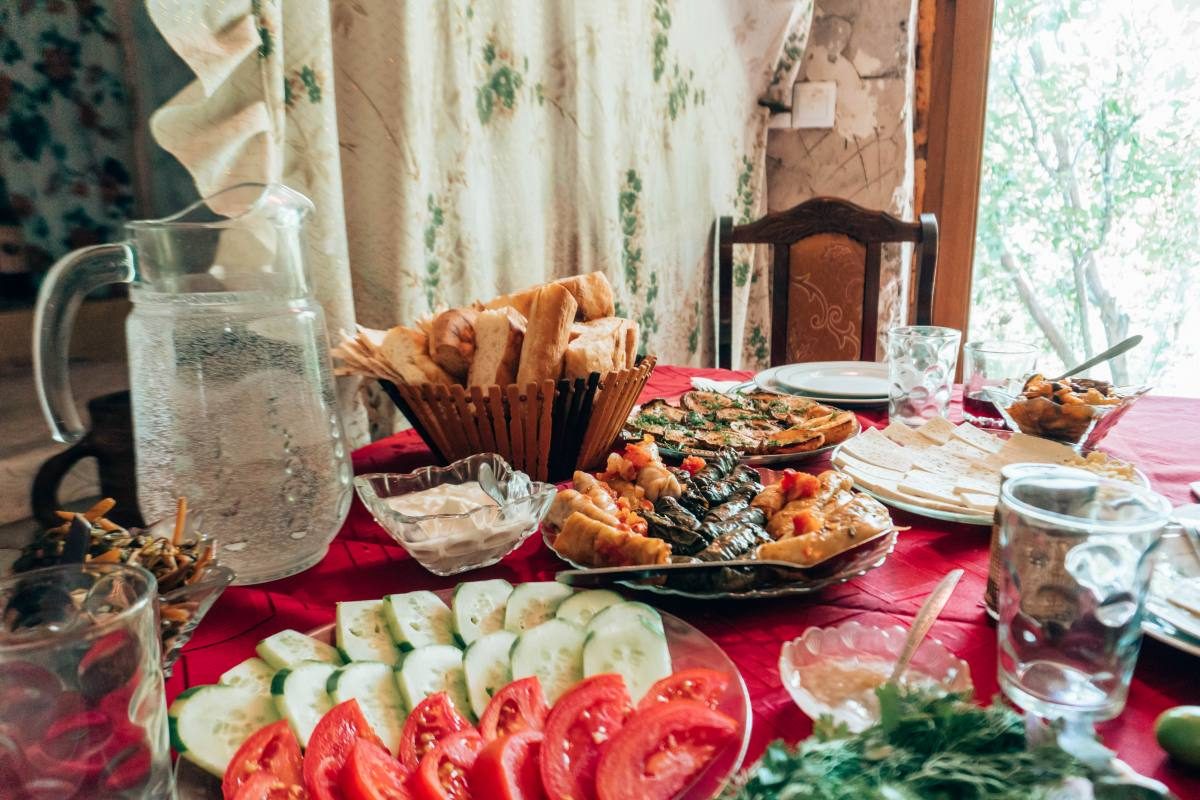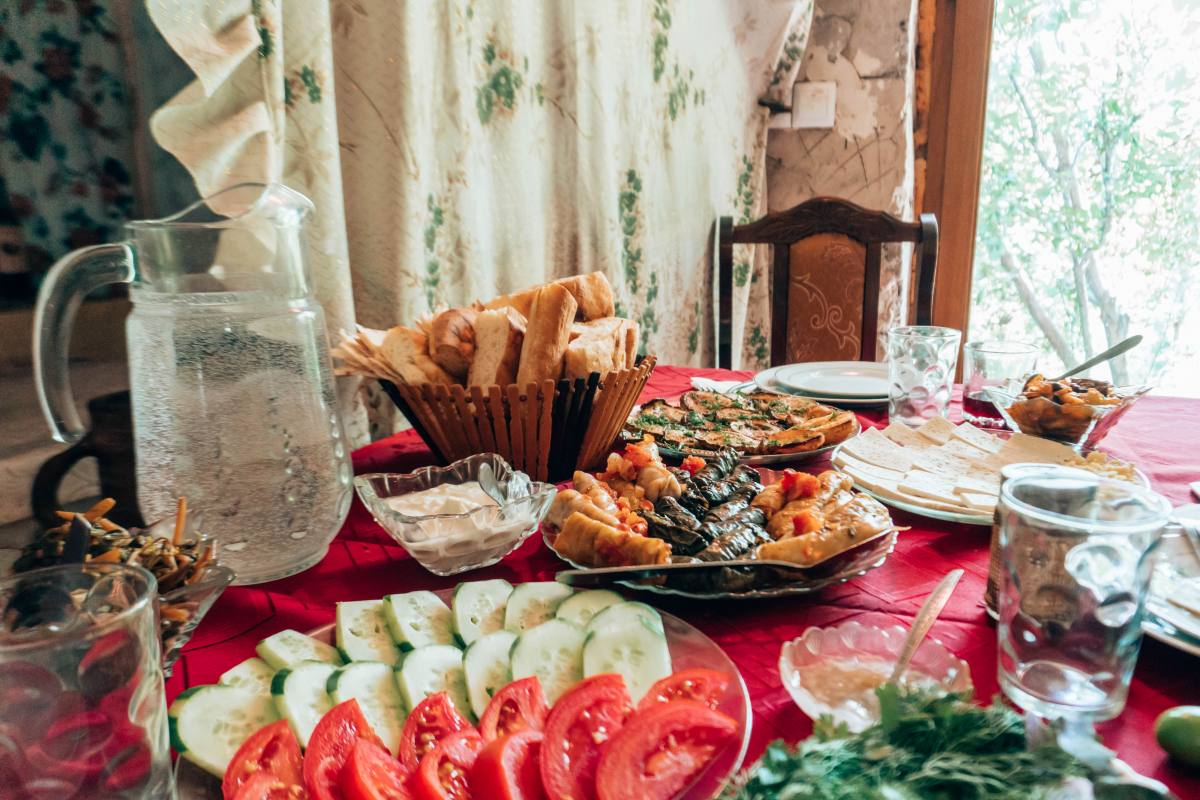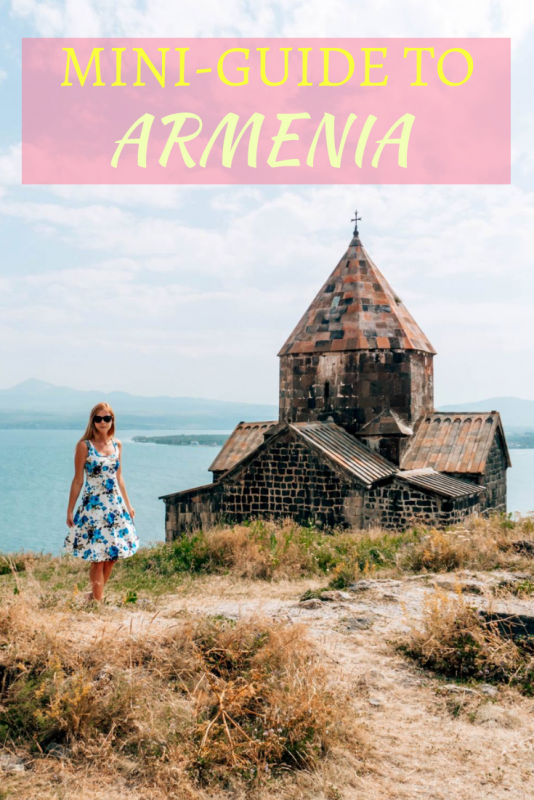 Convinced to travel to Armenia? Check Armenia Travel for even more itinerary!