Luxembourg is one of Europe's smaller countries, but compared to some other small European nations it's not that small. Many travelers overlook Luxembourg when planning their European adventure, as they think the country doesn't have that much to offer. This perception is very wrong.
Interesting Facts About Luxembourg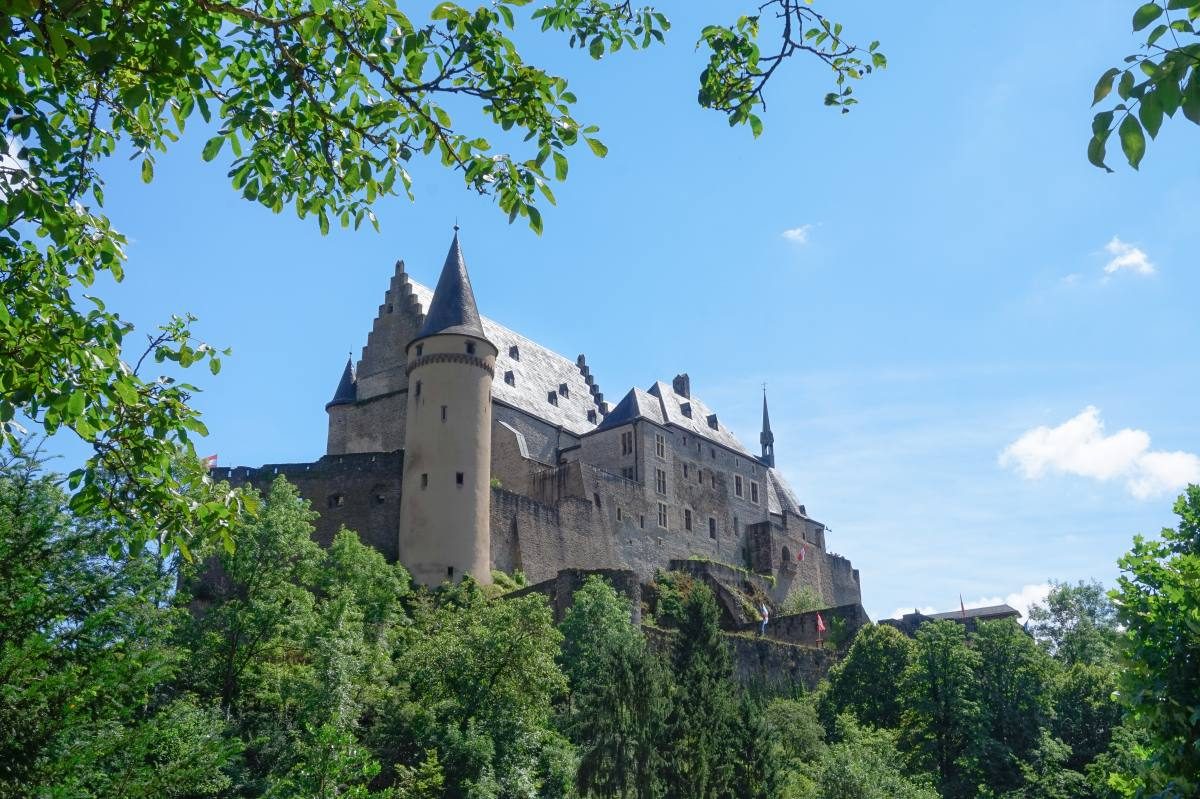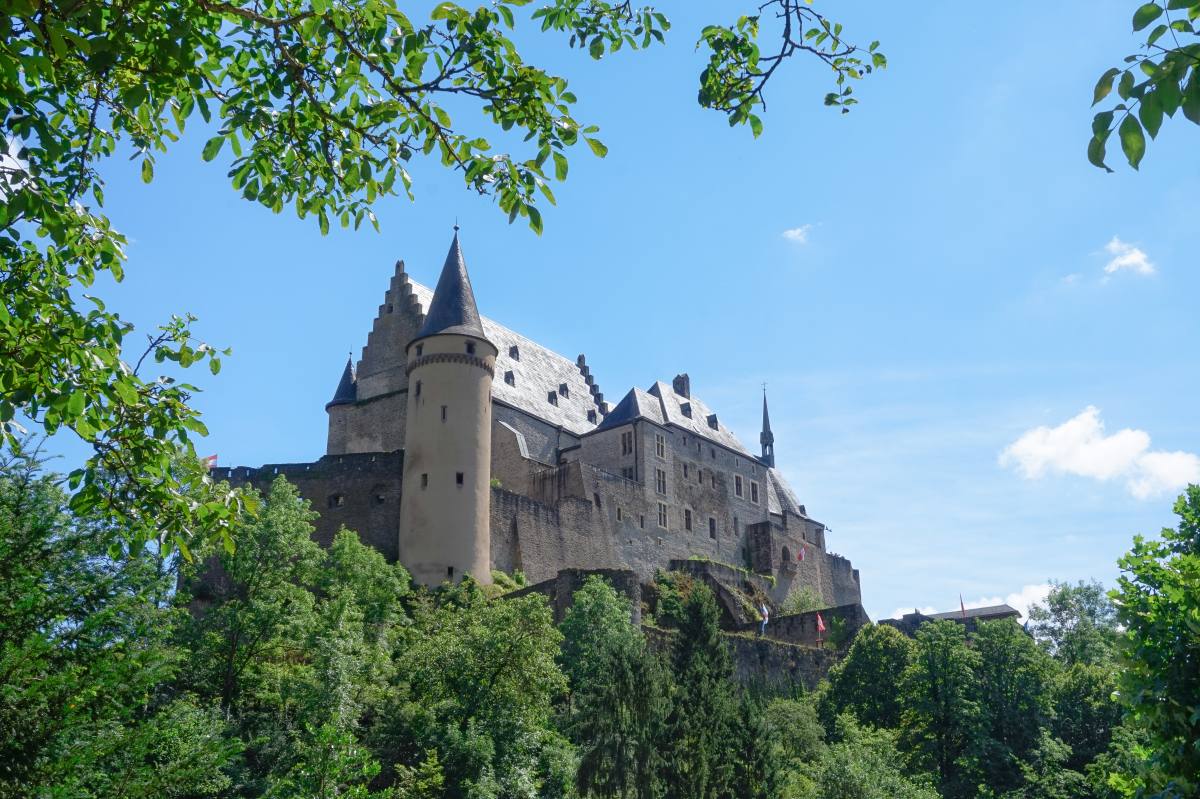 ---
1. Luxembourg isn't actually that small. It covers 2,586 km2, which is relatively a lot comparing to Malta (316 km2), or popular Monaco (1.95 km2). If you want to get from one side of the country to the other, it'll take you 1 to 2 hours and you'll pass by about 500,000 inhabitants.
2. Luxembourg City is a UNESCO World Heritage site. Its amazing architecture might seriously amaze you.
3. While the national language is Luxembourgish (slightly similar to German), the official language in schools is German. However, people on the streets and restaurants will communicate with you mostly in French. I was very confused at first.
4. Luxembourg is the only Grand Duchy in the world. Which means they have a Grand-Duke and Grand-Duchess, instead of a King and Queen.
5. You can rent bikes for free anywhere in Luxembourg City for 30 minutes.
6. The most beautiful balcony in Europe is actually in Luxembourg. Corniche is gazing out over a sheer 100ft drop overlooking the city.
7. Luxembourg is home to many stunning castles. Several castles have been preserved and restored, and are very much worth visiting. In fact, there are so great that I decided to introduce some of them below.
---
Stunning Castles in Luxembourg
Luxembourg has more than 100 castles, but many of them are small residences. Of the 109 identified castles in the Middle Ages, 76 have more or less survived the ravages of time. Among the famous ones there are:
Vianden Castle
Beaufort
Bourscheid Castle
Clervaux Castle
Larochette Castle
Valley of Seven Castles:
Ansembourg
New Ansembourg
Mersch
Hollenfels
Koerich
Schoenfels
Septfontaines
Castle Ruins:
Bourglinster Castle
Esch-Sur-Sûre Castle
Dudelange Castle
---
Vianden Castle
"Vianden, embedded in a splendid landscape, will be visited one day by tourists from the whole of Europe, attracted both by its sinister but magnificent ruin and by its cheerful and happy people." – Victor Hugo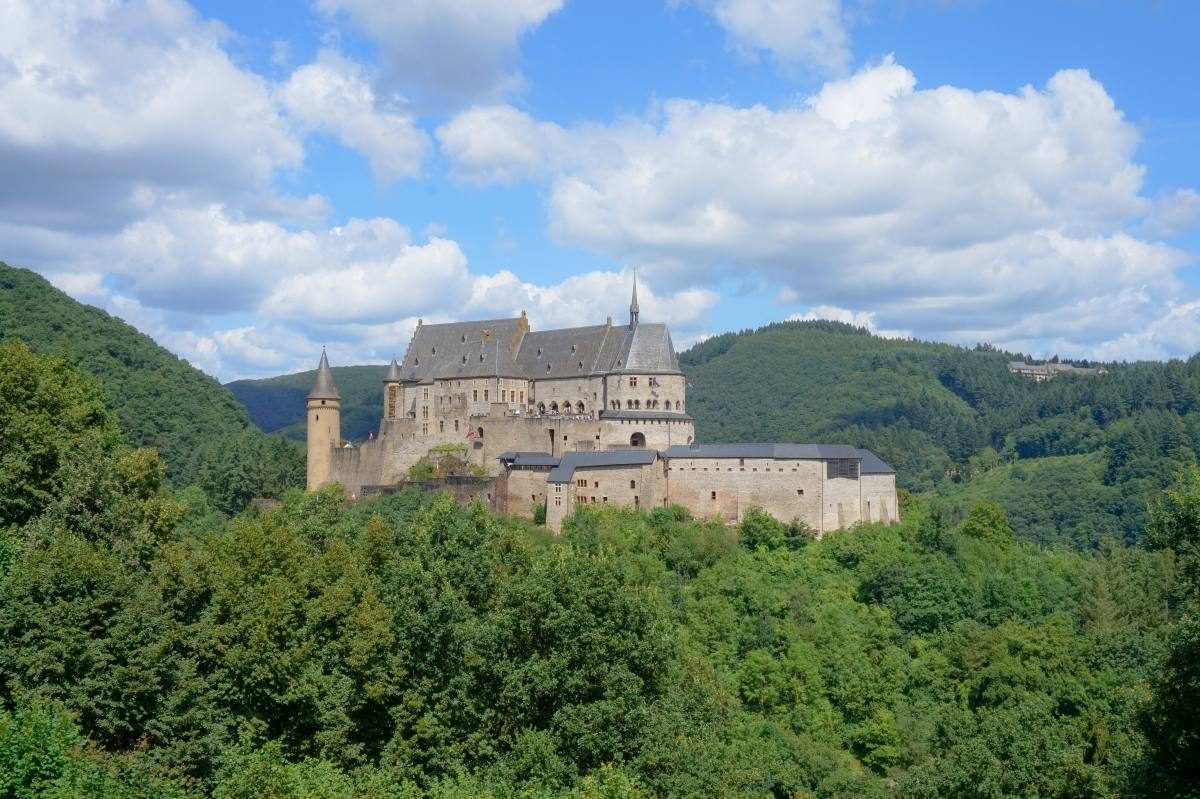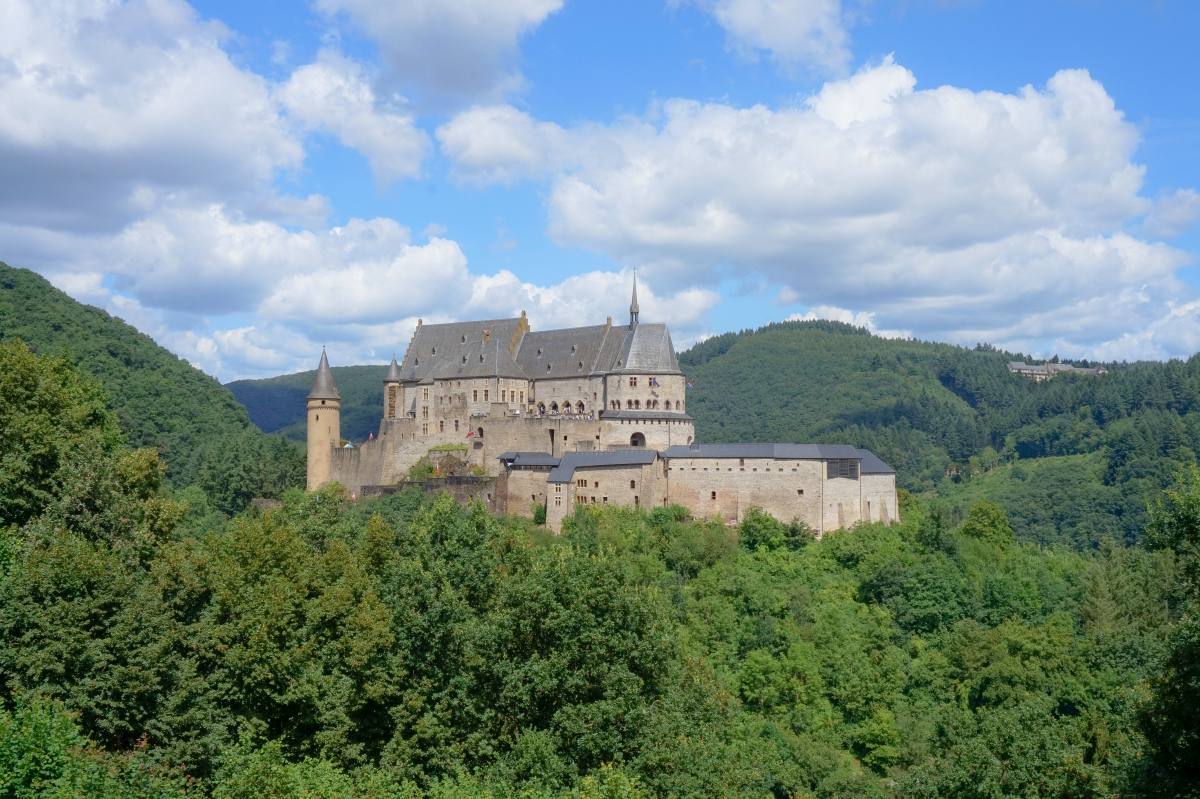 Vianden is the most known and probably beautiful castle in Luxembourg, located on the north-east border of Luxembourg and Germany. It overlooks an equally unique and charming village of Vianden, which gave me a feeling like if I was on the set of the Beauty and the Beast movie. Cobbled streets, pretty buildings, little cafes with outdoor settings. You can walk up the hill to get to Vianden, but there's also a chairlift that brings you half a way up.
Originally constructed around the 12th century on the foundations of a Roman fort but in Romanesque style, it was the seat of the counts of Vianden until the 15th century. Similar to other castles in Luxembourg it was slowly being sold until it became a ruin. But in 1977 the State took the ownership of it. Thanks to their effort you can now admire the castle in a perfect state with old tapestries and stained glass windows.
French author Victor Hugo (of Les Misérables and the Hunchback of Notre-Dame) lived in Vianden for three months in 1871, so there are statues of him around, as well as streets and hotels named after him. The castle was also used in several movies, including the remake of Nosferatu – "Shadow of the Vampire" (2000) starring John Malkovich and Willem Dafoe, and "George and the Dragon" (2004) with Piper Perabo, Michael Clarke Duncan and Patrick Swayze.
I was lucky to visit Vianden during Medieval Festival, so the entire place was filled with performers in Medieval costumes, stalls selling semi-Renaissance cookies and local crafts. There were even eagles and owls visiting the place.
NOTE: If you're staying in Luxembourg City and don't want to drive, there's a bus that will take you to Vianden and back for just €4 at Gare Centrale.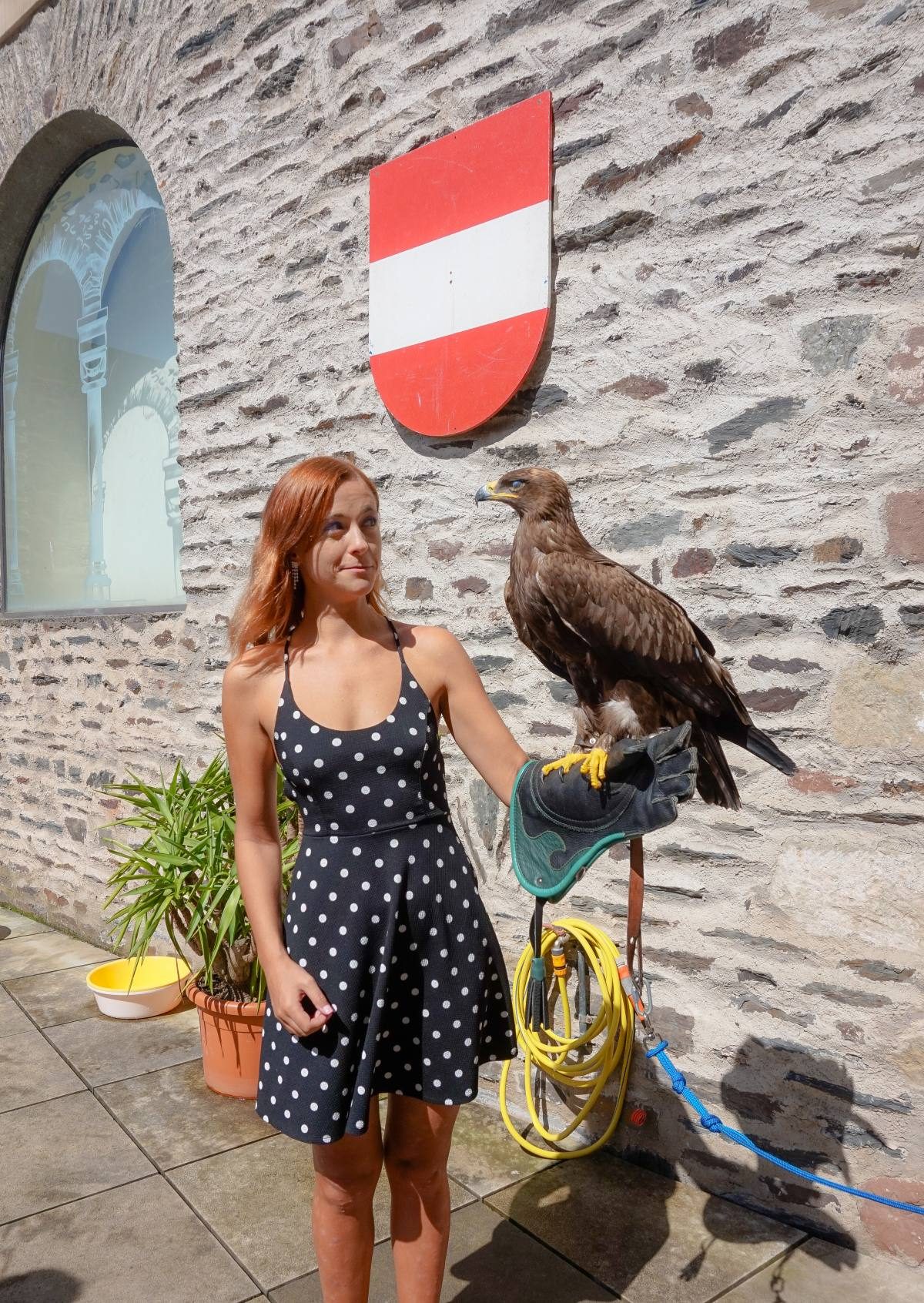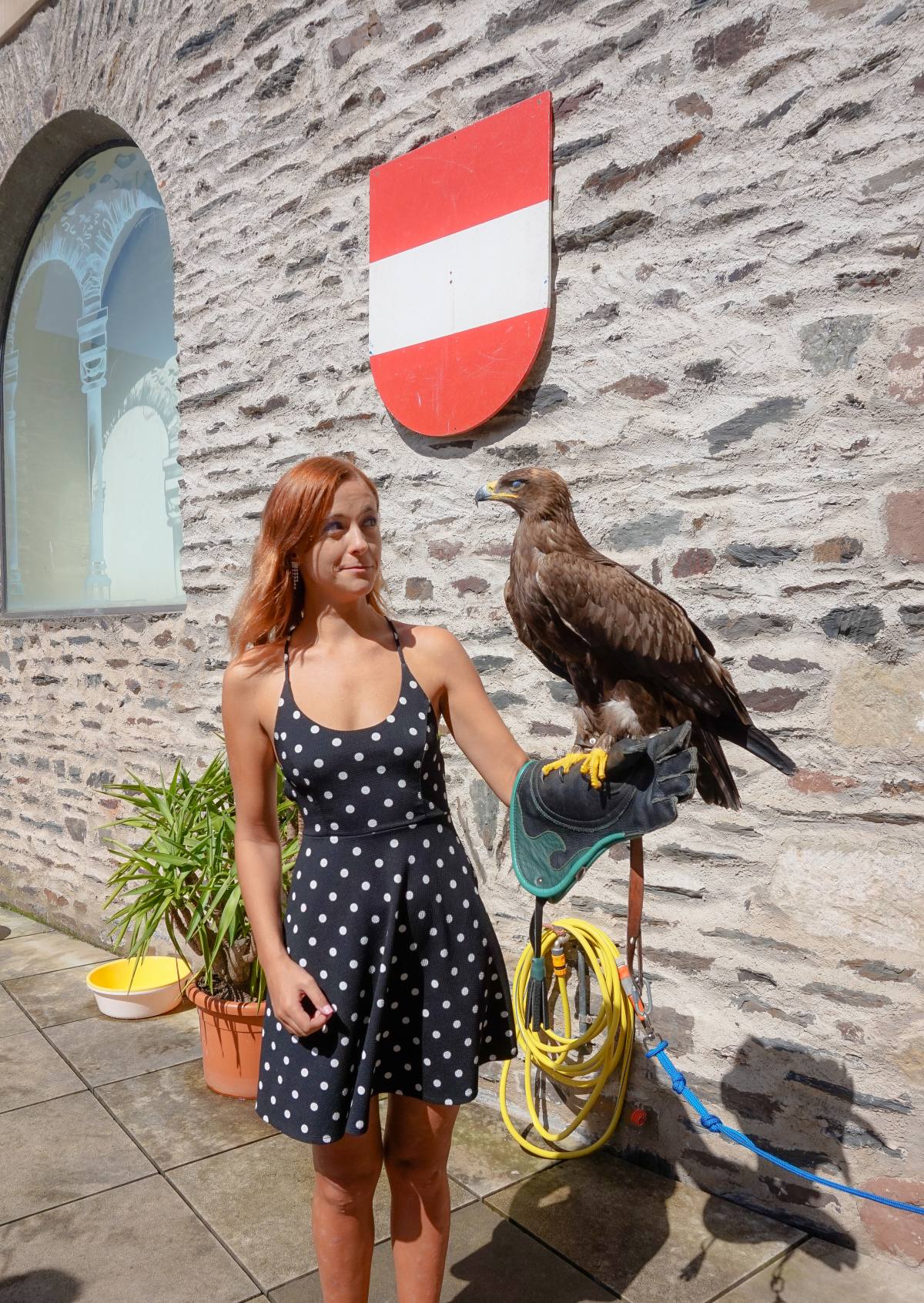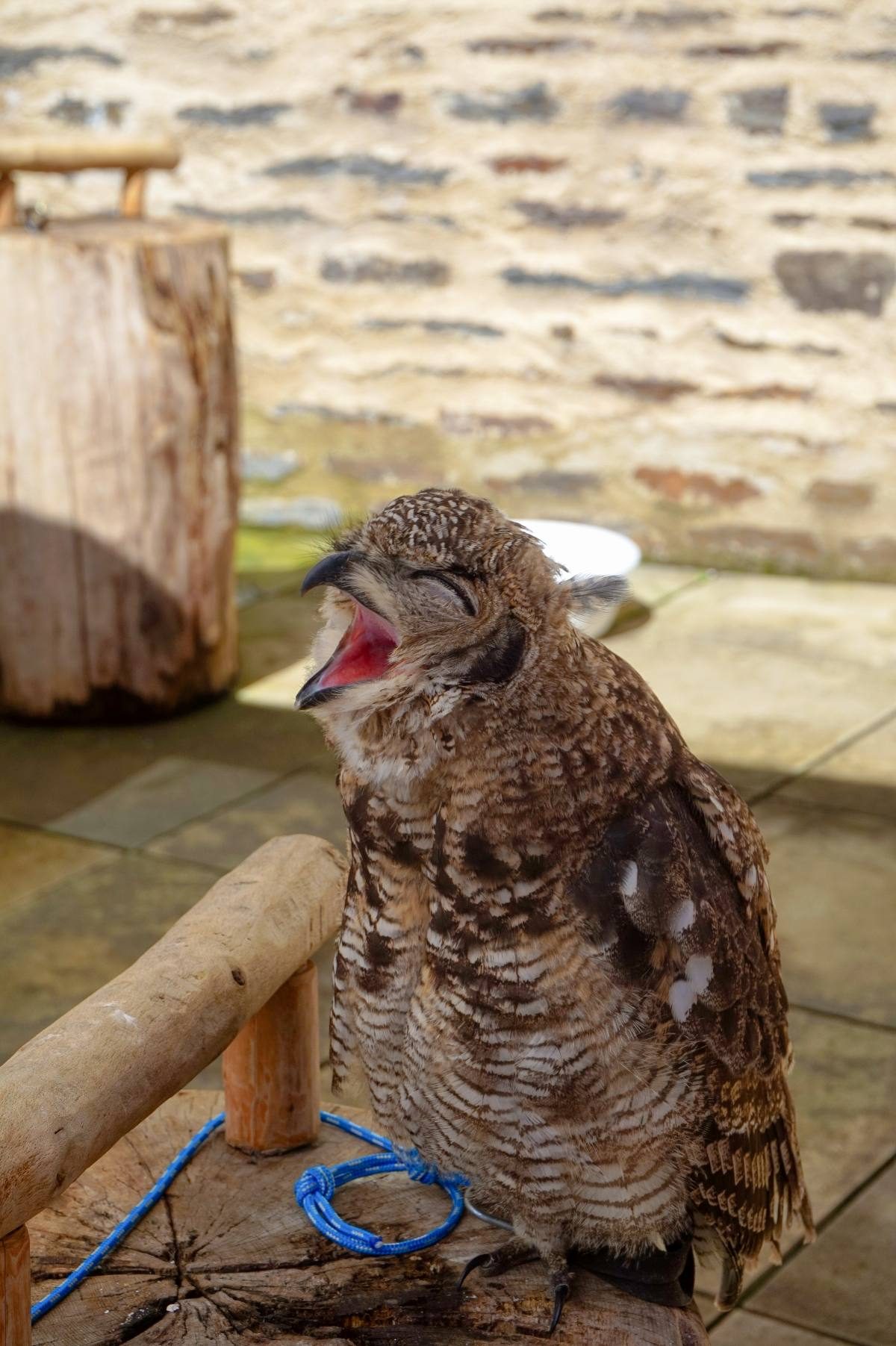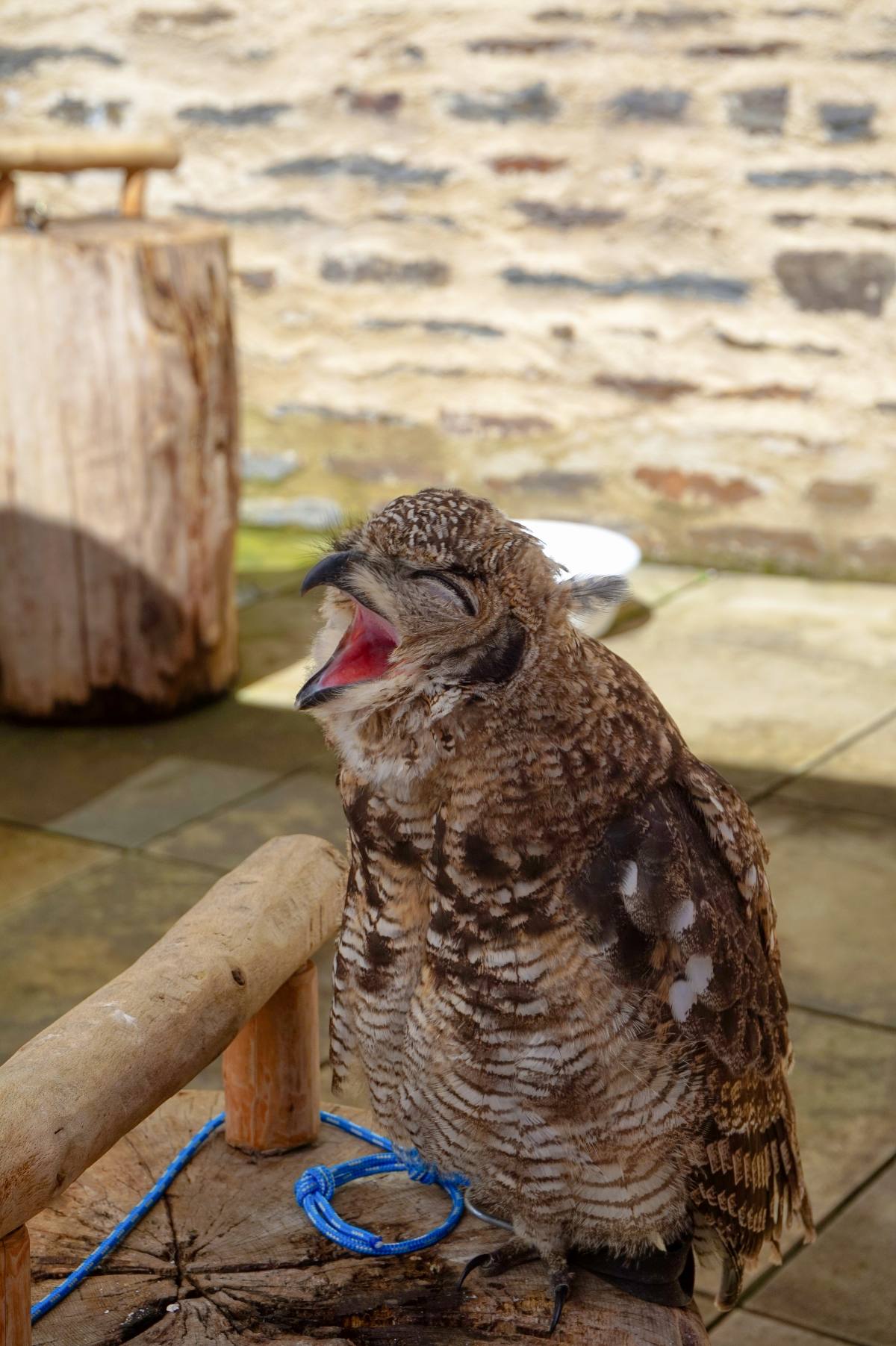 ---
Beaufort Castle
This 11th Century castle is around 50 minutes or so from Luxembourg City. It stands on the Medieval fortress with the Renaissance wing added in the 16th century that remained intact for more than 350 years. It had many different owners over the years until the last one – Edmond Linckels's widow gave the property to the state.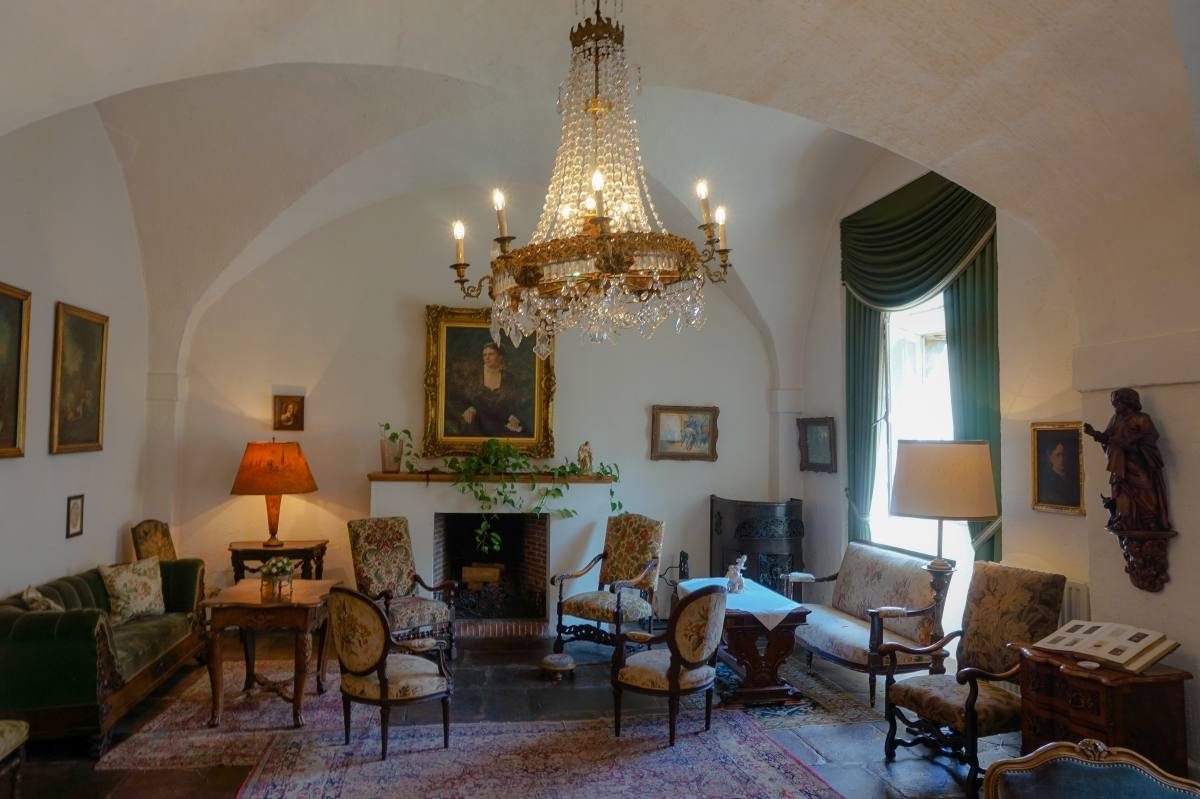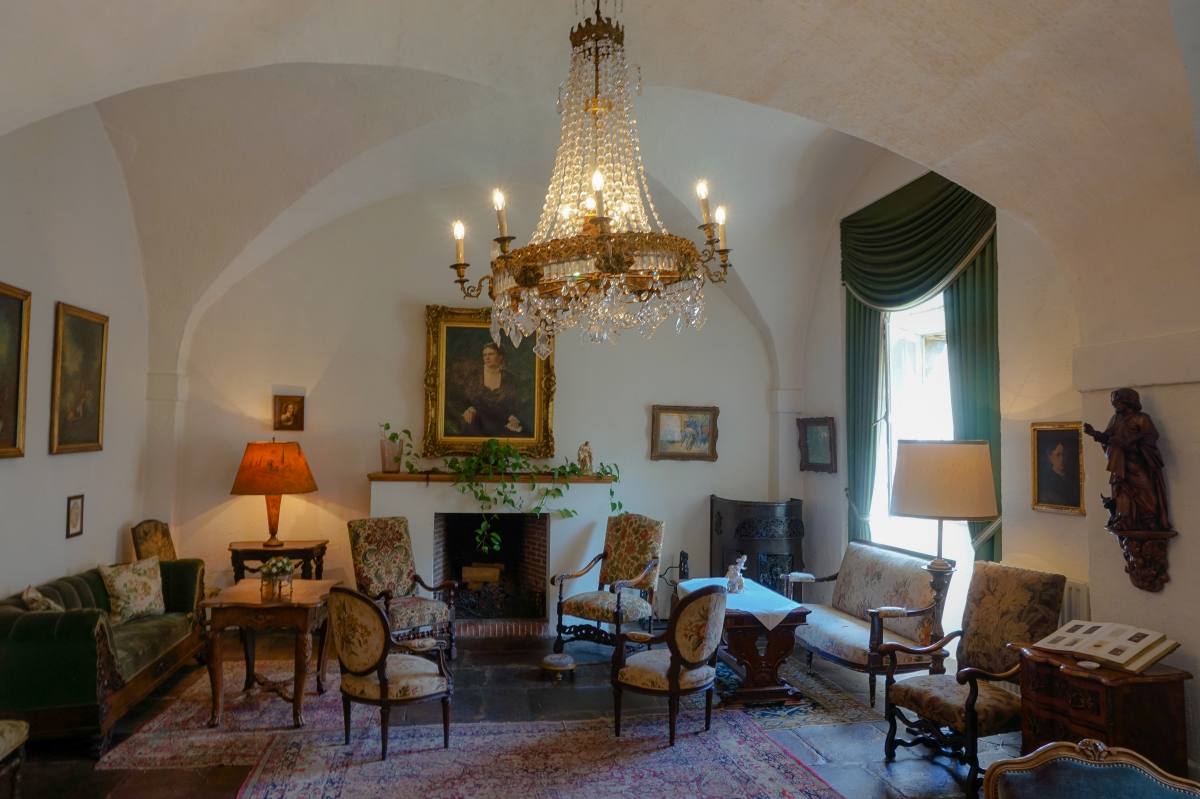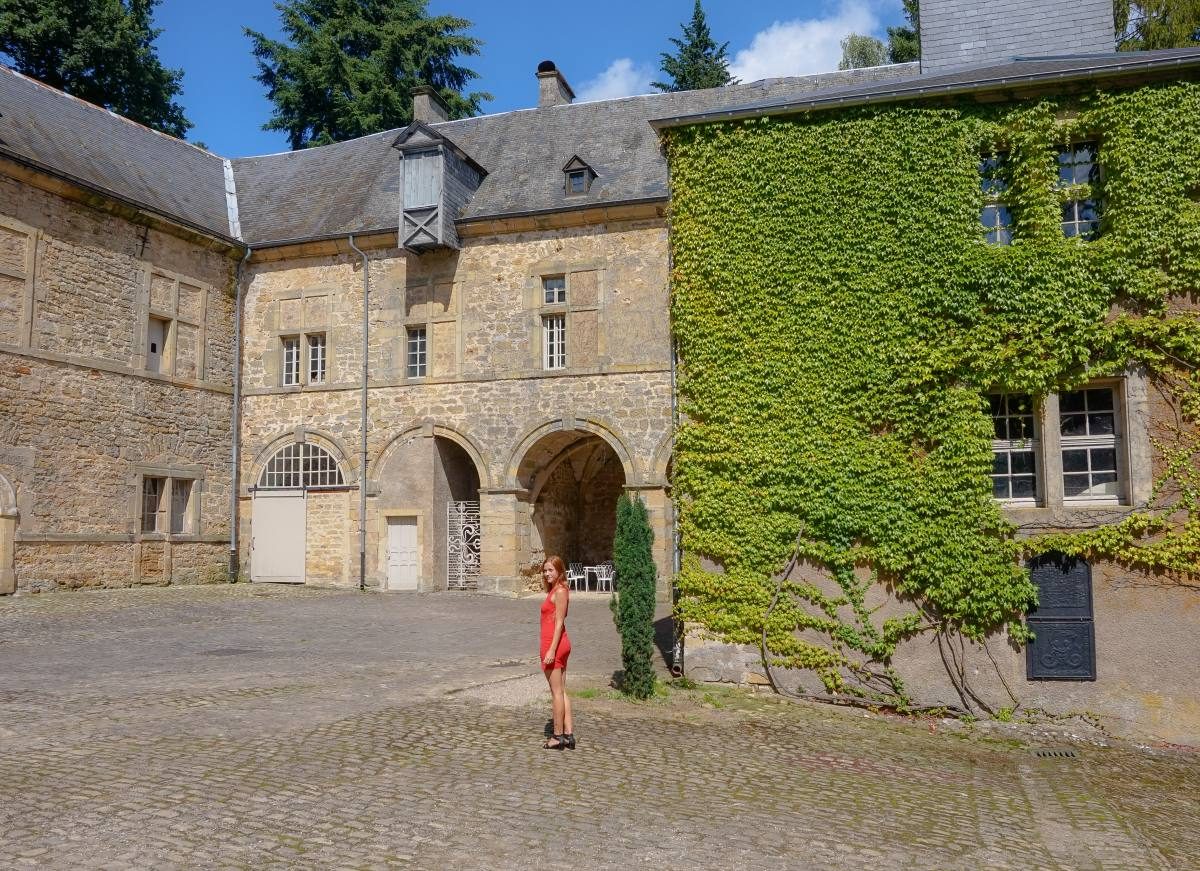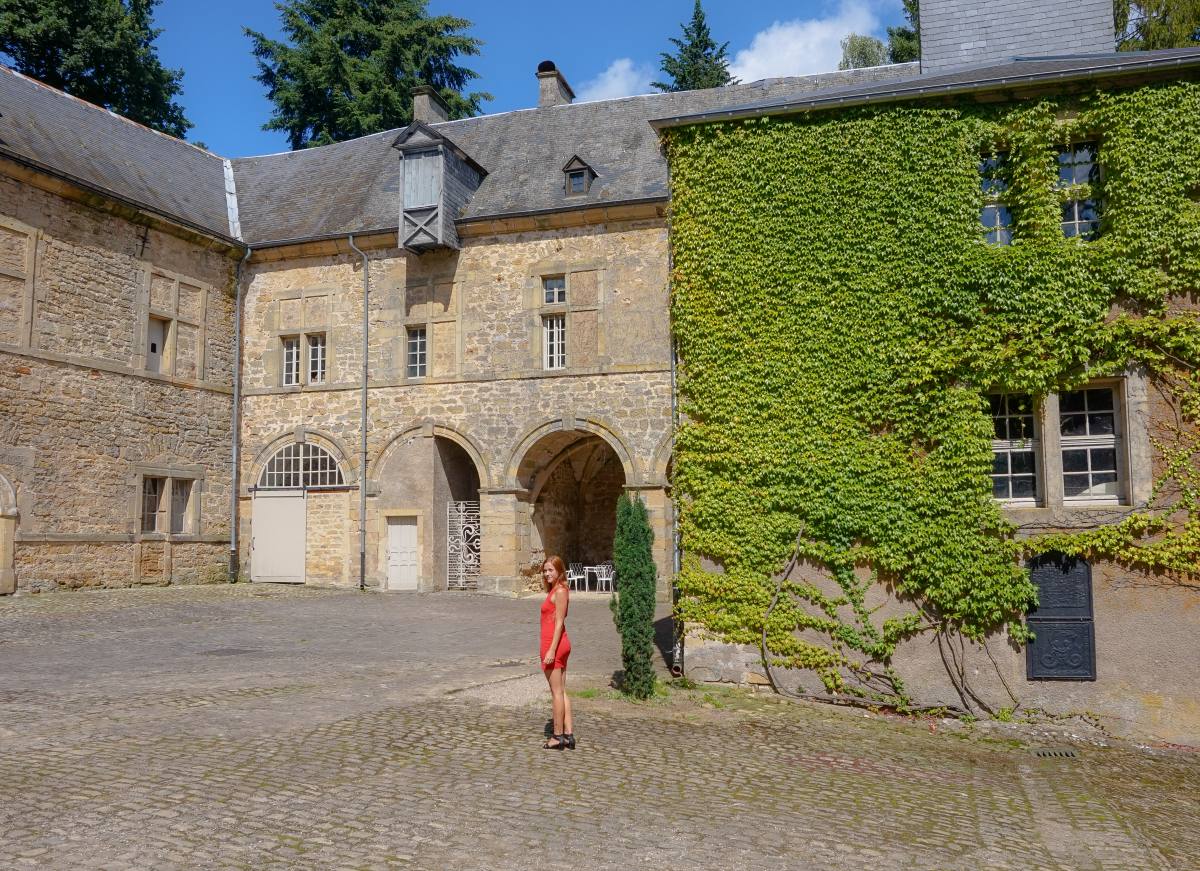 In 1932 the palace became open to the public. It's recognized as a National Monument of Luxembourg and I can totally see why – the forest location makes for pretty photos.
While it looks slightly more like a fortress, rather than a fairy tale palace, it's surely worth a trip, even if just for the gorgeous interiors. The interiors will make you feel like someone moved out of there yesterday.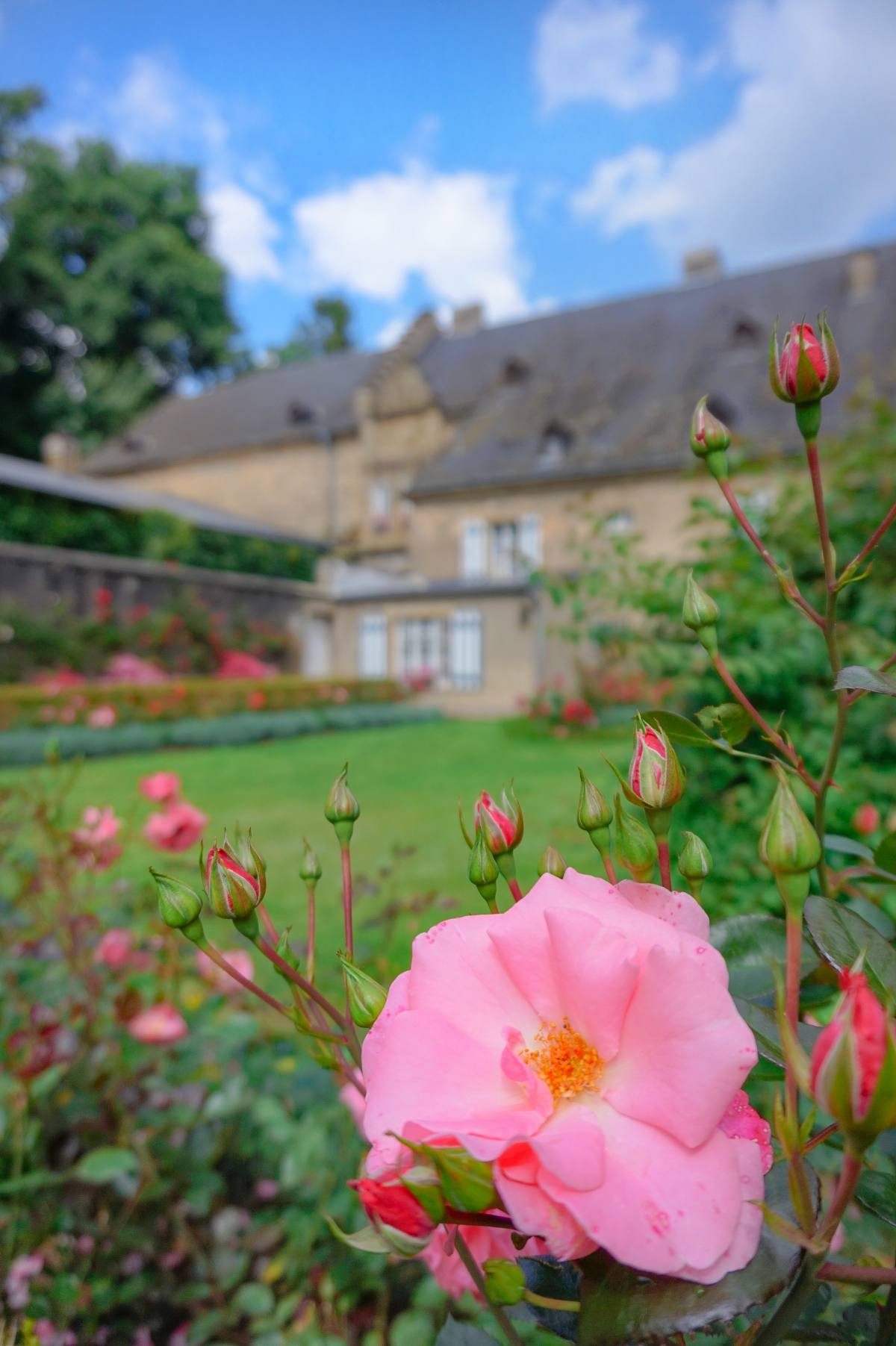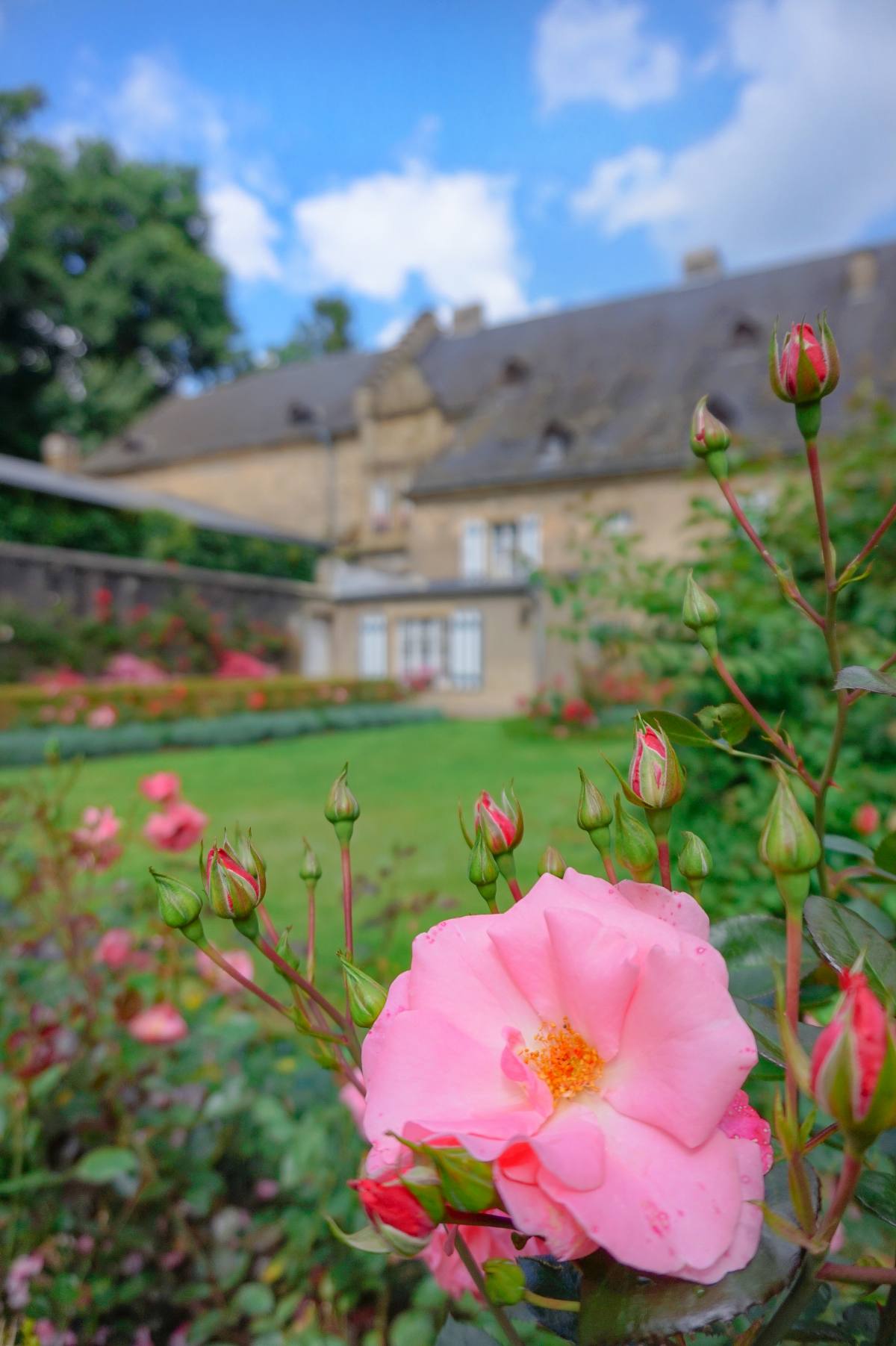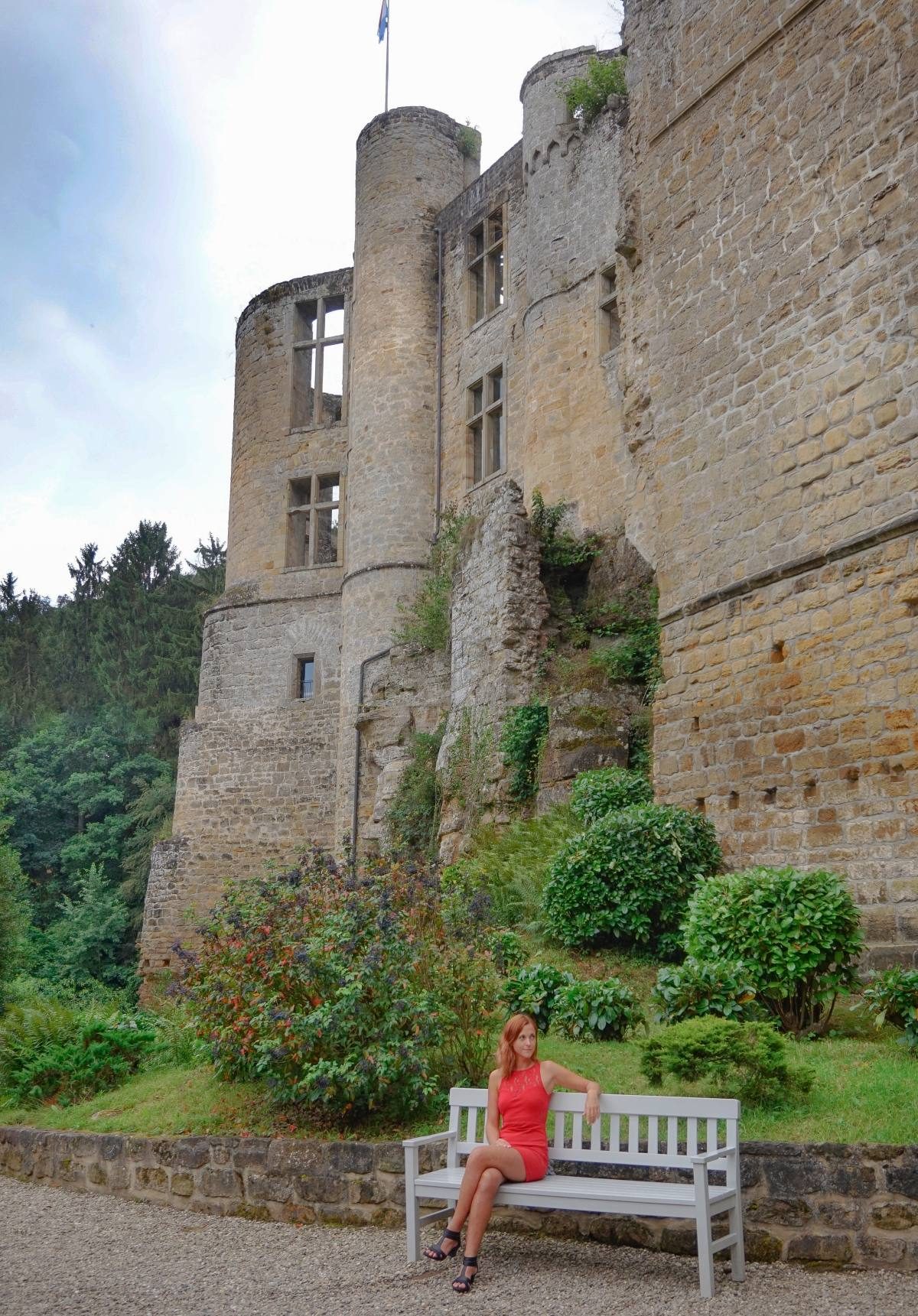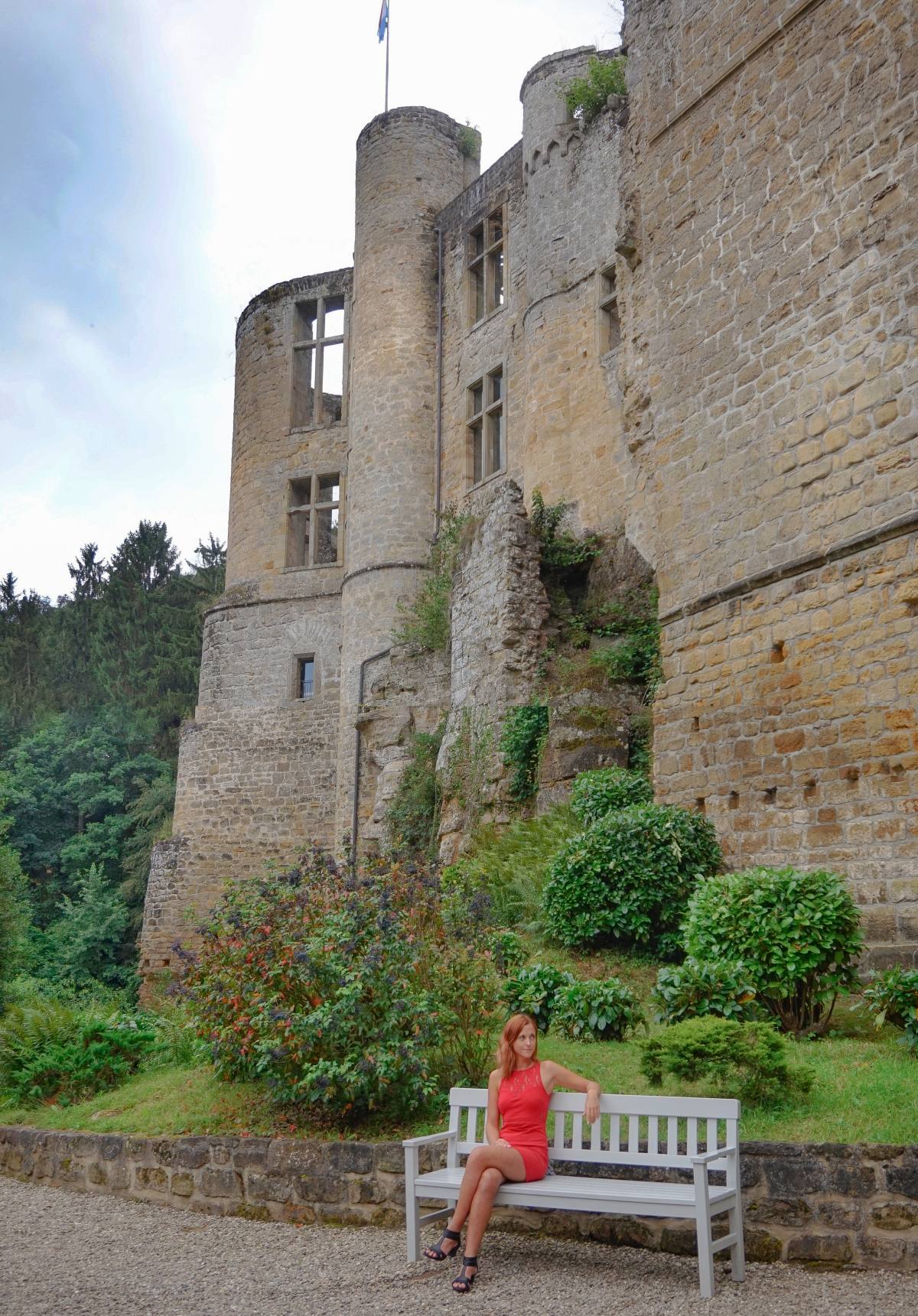 ---
Bourscheid Castle
Situated 150 meters over the river Sûre, this castle is enclosed by a circular wall with 11 watchtowers. The cool fact about this place is that there is historical evidence that the castle was built on structures dating back to the Roman Empire.
Bourscheid suffered a lot over the years, but it's partially restored so visitors can admire the beauty of it. While it's small, it makes it a perfect place to stop for a snack or a glass of wine, which was exactly what I did. If you want to learn more about history, audio guides are available in several languages.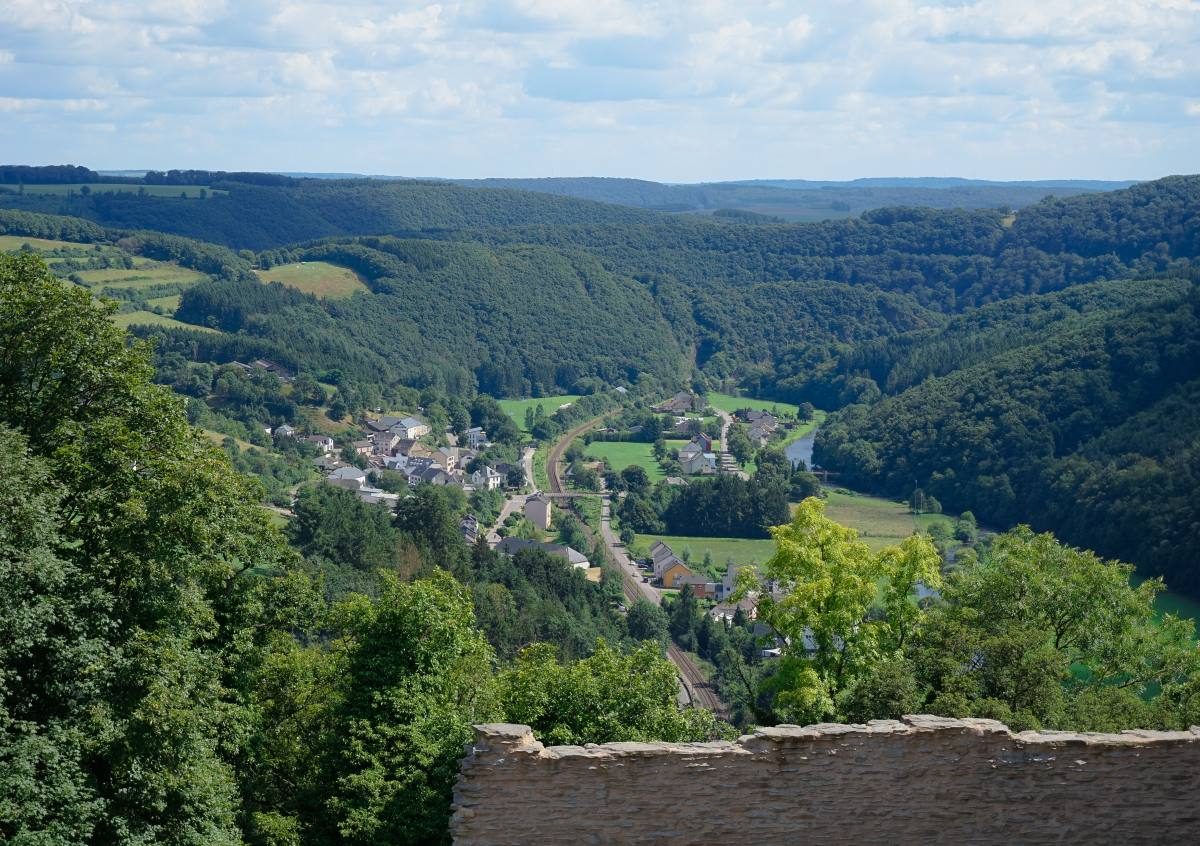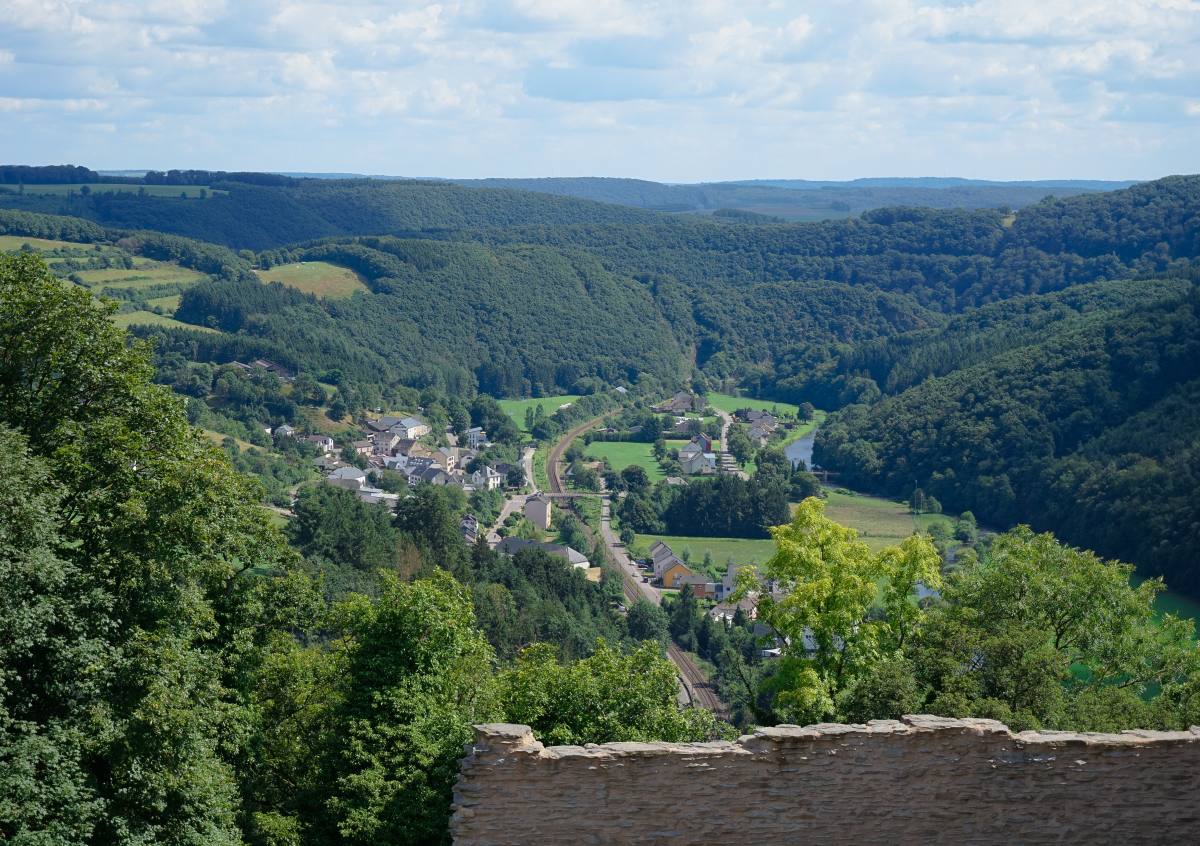 ---
Where to Stay in Luxembourg?
Luxembourg City:
Vianden:
Hotel Pétry – Small charming hotel, very centrally located.

Featured Places to Eat in Luxembourg
Ca(fé)sino – Stop by for a dessert. Trust me, you won't regret it.
Brasserie du Cercle – Best snails I've ever had.
Restaurant Am Tiirmschen – Super local dishes.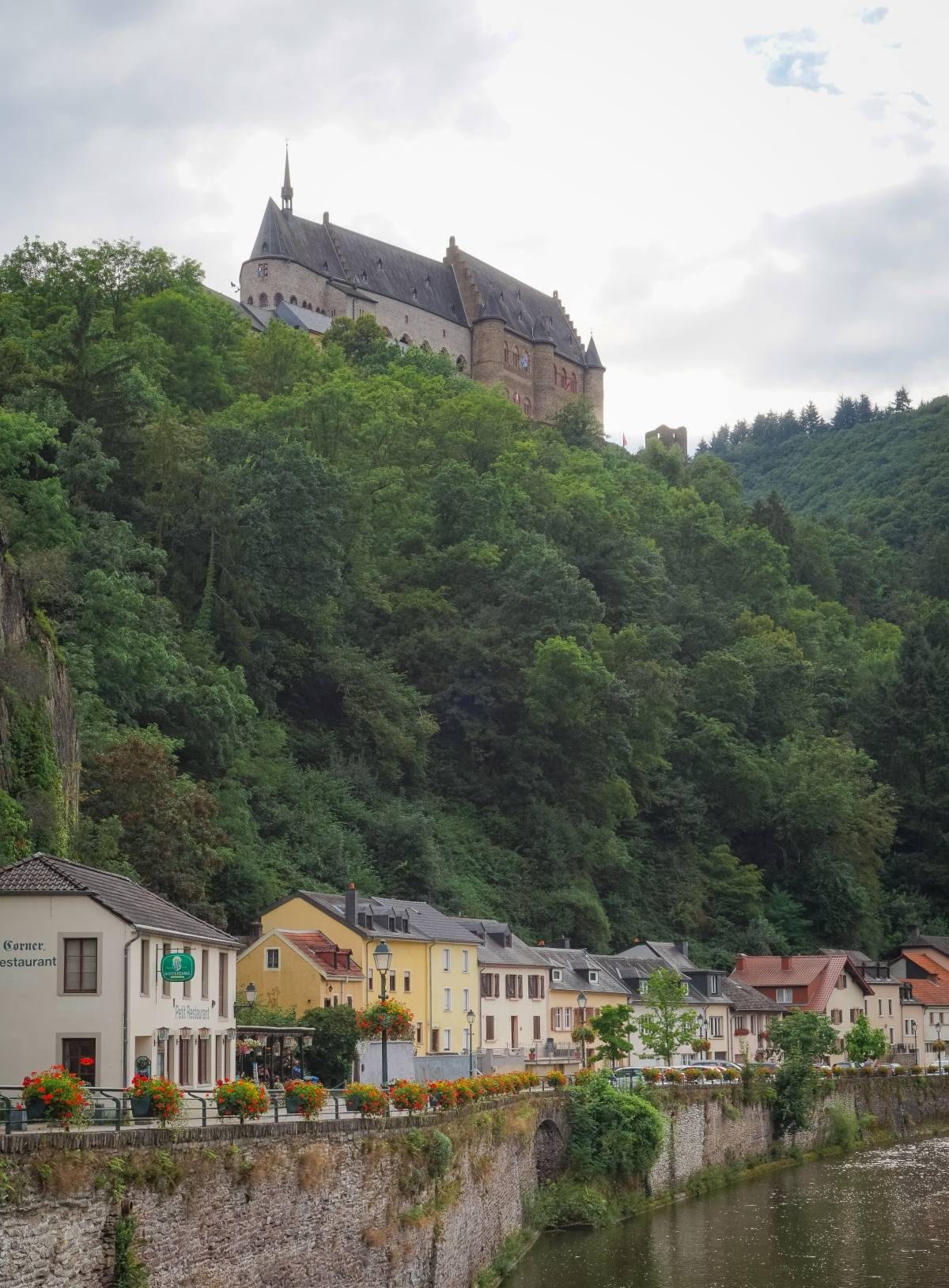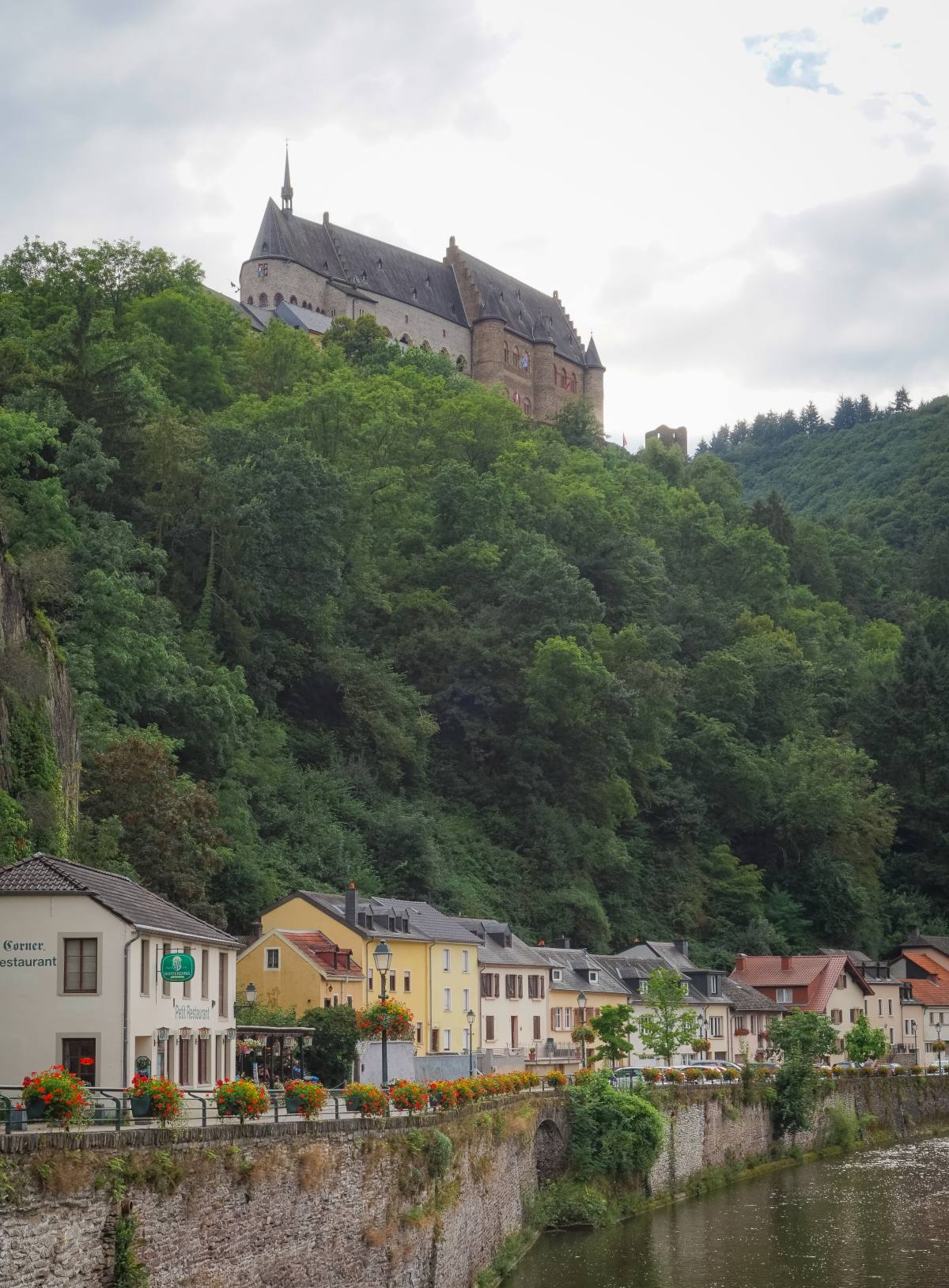 ---
Other Important Info About Luxembourg:
Luxembourg is not only a beautiful country but also full of intriguing history. I'd say it might be one of the most charming places to visit in Europe. I was amazed by the vibrant Luxembourg City center, how well public transportation worked and how clean the place was.
My 3 days in Luxembourg couldn't have been better and I'm very glad I had a chance to visit this tiny nation. Since Luxembourg was my first stop on my long European escapade I needed to do some shopping which was easy, affordable and full of choices.
I highly recommend buying a Luxembourg Card when visiting Luxembourg. It allows you to enter over 70 sights and to travel for free on all buses and trains.
More information about which attractions are included and read more facts about Luxembourg visit Visit Luxembourg website.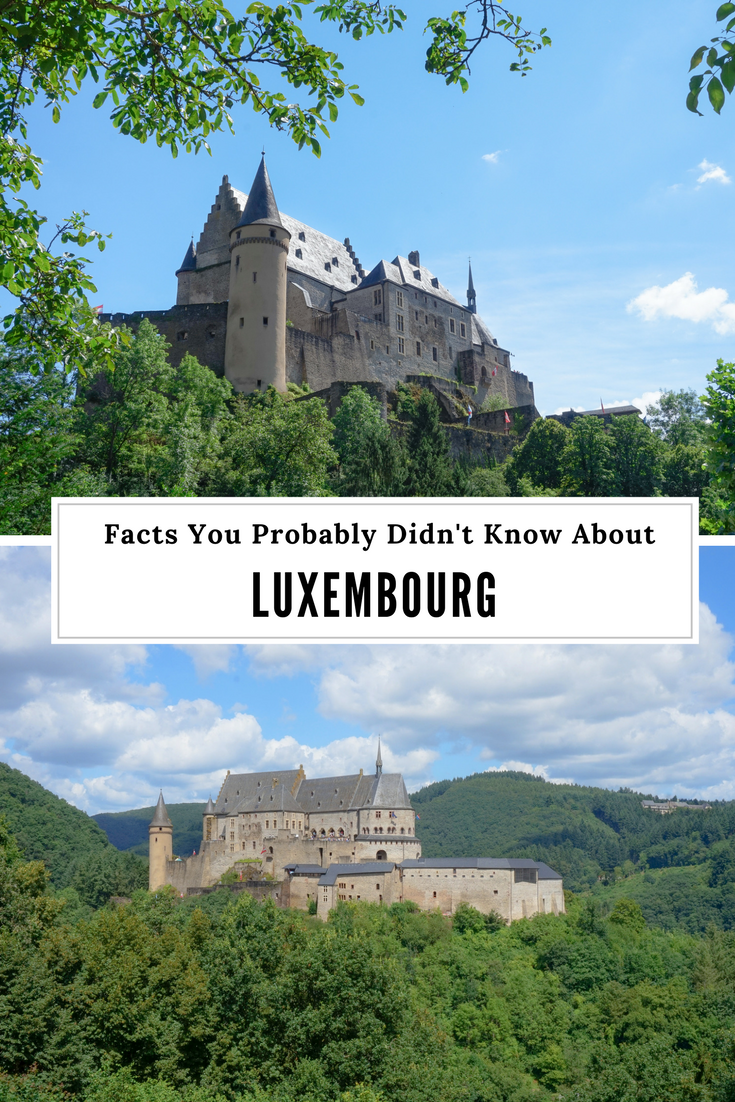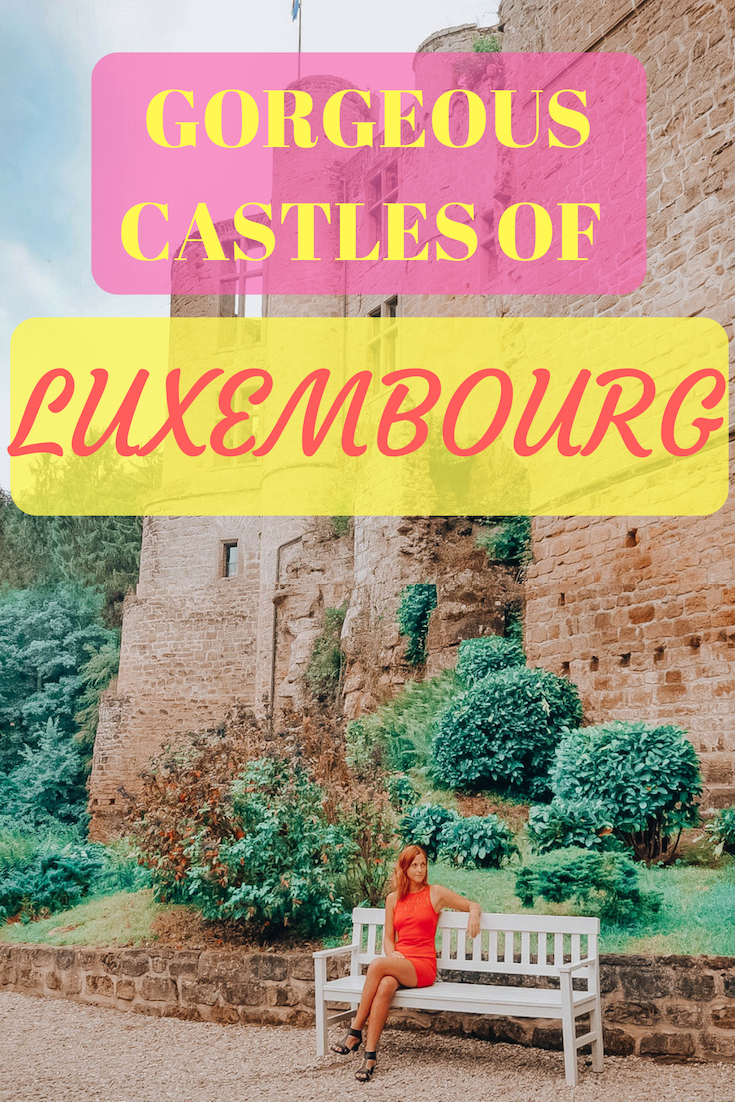 Any questions? You can ask me anything in the comment section below!