Most visitors that consider going to Colombia don't even know about San Andres Island. In fact, I hadn't even heard of it before I stumbled upon it while looking for an alternative destination in Colombia. I'm glad that I found out about this tiny island as I would have missed out on A LOT by not going.
Despite being a Colombian territory, the locals don't look like Colombians, but rather like people from the Caribbean. The culture of the island is also more Caribbean than Colombian.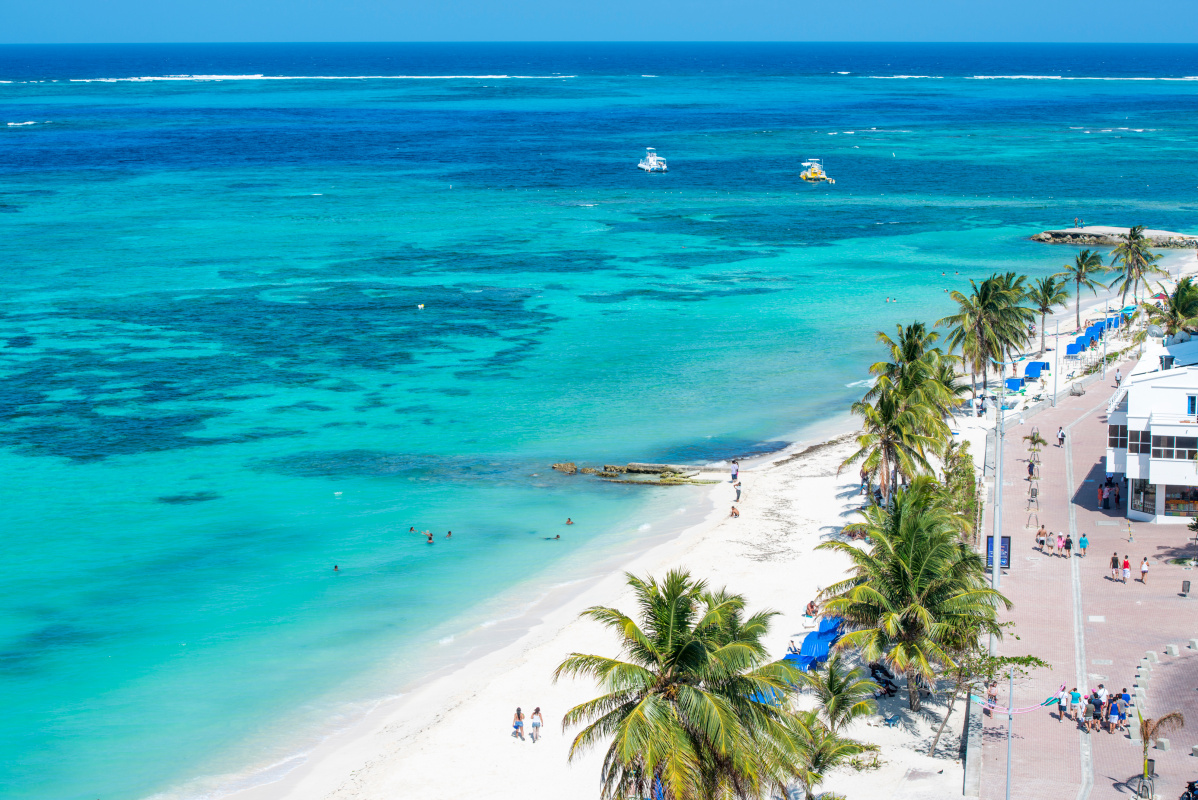 ---
Things to Know Before Traveling to San Andres Island in Colombia
San Andres is a tiny island that belongs to Colombia, although geographically it's closer to Nicaragua and Jamaica. The tiny island is a diverse mix of African descendants who actually prefer to speak English, due to the island's early history.
It's also inhabited by Colombian immigrants who have come here to work in the tourism industry and a very small group of indigenous people. The island is small and would take only around an hour to circle if you weren't to make any stops when renting a buggy on San Andres.
Due to the fact that it's a Colombian territory in Costa Rican and Nicaraguan waters, San Andres is a duty-free zone. What makes it great for shopping! Goods there are cheaper than at any airport I've ever been to.
However, apart from shopping, San Andres isn't the cheapest place. For one thing, you need to pay an entry fee as the island is considered a national park. Also, accommodation on the island is way more expensive than anywhere on the mainland. But trust me – it's worth the price!
Choose San Andres or Providencia?
Many people are debating whether they should visit San Andres or Providencia island. Truth to be told, it really depends on your travel style and budget. Providencia is more expensive and feels more relaxed, with fewer things to do.
That said, while San Andres may seem off the path to foreign tourists, Colombians tend to treat it as their well-known holiday spot with many youngsters partying. Providencia is more exclusive and remote, even for locals.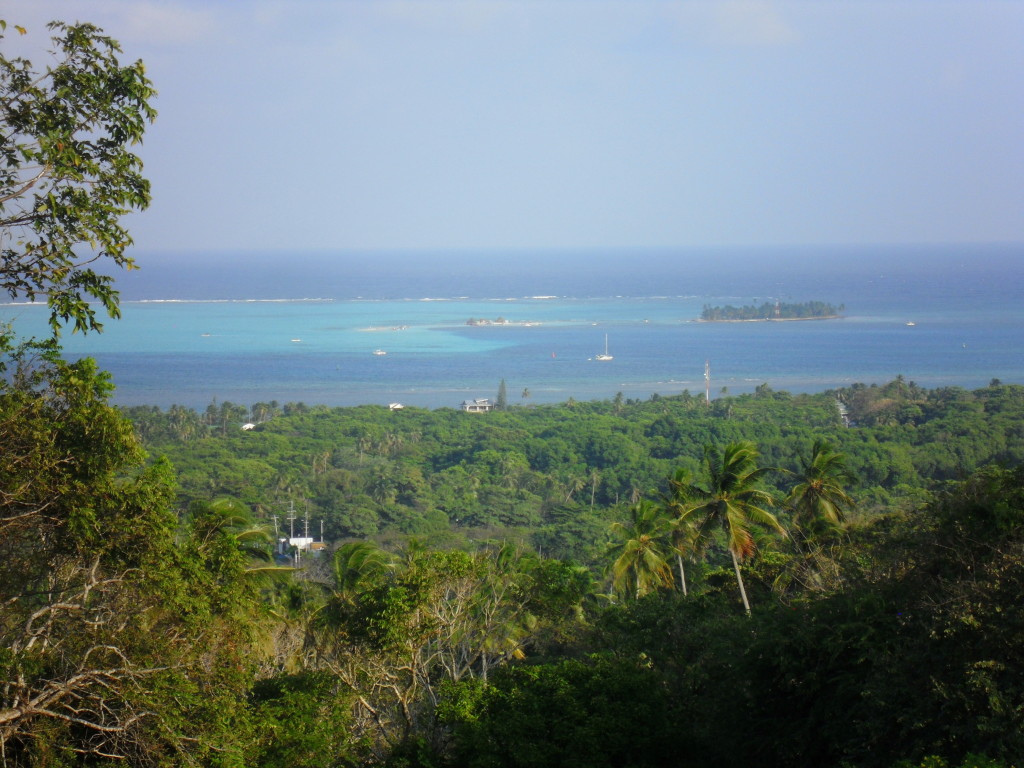 ---
Is San Andres Safe?
I've never felt unsafe on the island, but as anywhere you need to take precautions. Don't wander off alone at night into a dark street, and I wouldn't stay on the beach after hours. Unfortunately, beach robberies in Latin America after dark happen sometimes, but during the day you're absolutely fine!
The most unsafe thing in San Andres would be drinking tap water. Unfortunately, it's not recommended to drink the water, so be prepared to either buy bottled water or refill your own reusable water. Alternatively, there's always Lifestraw for those who want to drink water anywhere, anytime.
How to Get to San Andres Colombia?
Your best bet would be to fly from any Colombian airport. The cheapest flights usually connect through Panama City.
All foreigners are required to buy a tourist card before boarding the plane. It's basically a fee for entering the national park of San Andres & Providencia. It costs 112,500 COP (32 USD) and can be only purchased at the airport and in cash only.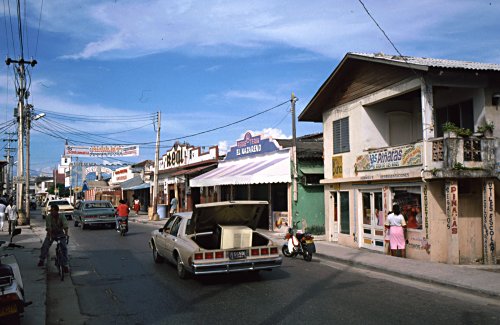 ---
Things to Do in San Andres Island
Enjoy the Beach
San Andres is a great place to chill for a few days and experience a different side of the Caribbean. The best part of the island is obviously its beaches.
The sands are almost pure white and the water is so clear you can easily spot fish swimming around. None of the beaches are overcrowded, despite the whole island being no larger than 26 km2.
---
Take a Boat Cruise to a Johnny Cay
If you're looking for something a bit different, San Andres offers a lot of boat cruises. You need to make sure you know which cruise you're booking because I thought I was booked to go on a pirate ship, but somehow I ended up on a small boat.
The easiest way is to walk to the port and jump on a cruise straight away, rather than booking with your hotel. The best cruise is a trip to Johnny Cay Isle and El Acuario, a great spot to hang out with exotic fish. I loved interacting with the manta rays and snorkeling in the nearby coral reefs. It costs about $10 to $20 depending on the provider.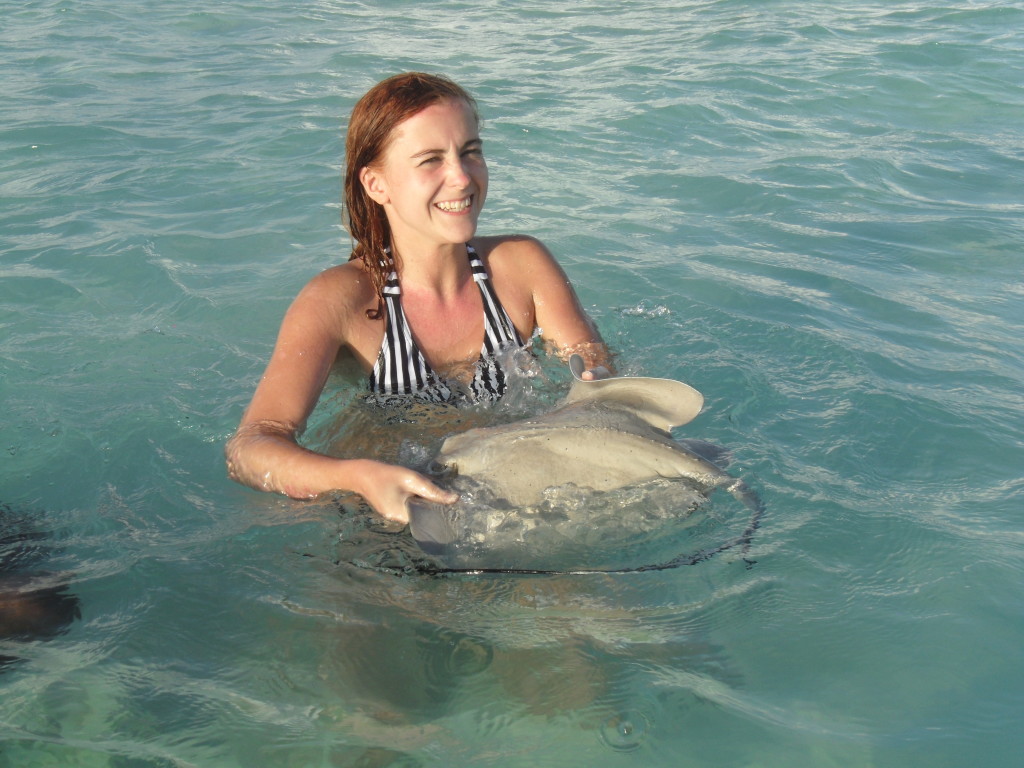 ---
Stuff Your Face with Arepas
If you get a bit tired of the beach, you can easily rent a quad or bike to discover the island on your own. It's a nice way to interact with the locals and eat homemade arepas, which I personally adored. I could eat them with chipotle every day! However, I must say that people who dislike seafood and cheese may experience some difficulties in San Andres.
If you fancy a luxury dining experience book a table at La Regatta. You'll need to dress up and spend more than elsewhere, but the food and views are worth it.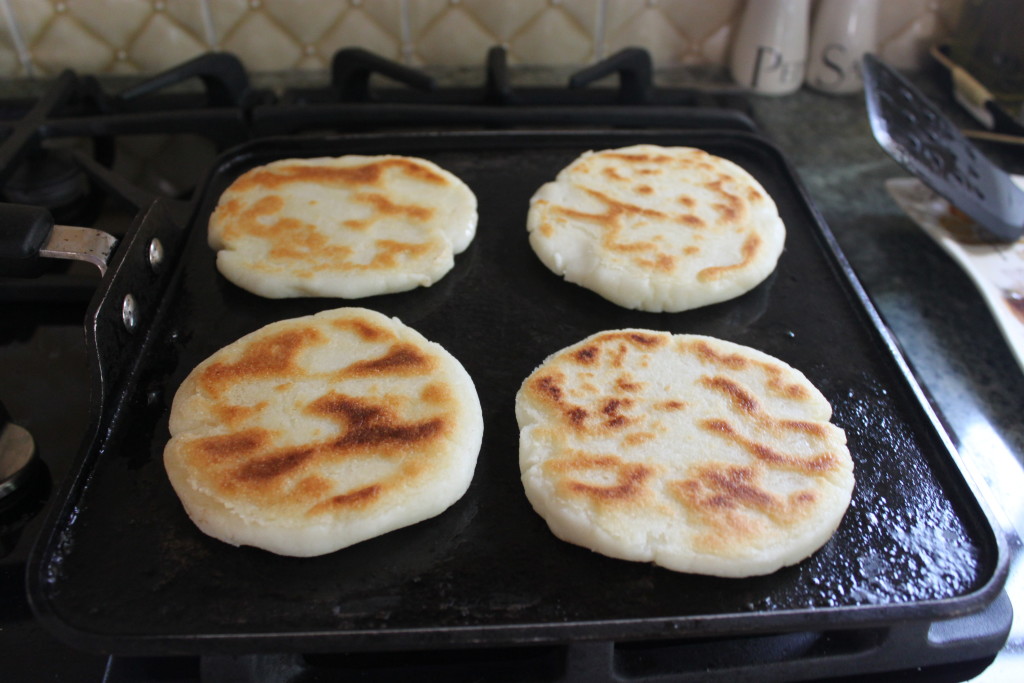 ---
Climb a Local Church
One attraction that's not in the guidebook is the local church. Before you scroll down and skip this part because you don't think a church is interesting enough, let me tell you something. It's one of two churches I know of (another in Ecuador) that you can actually climb on.
My friends and I went to the church by accident only to discover that by using tiny ladders. We were able to climb to the top of it! While I was sitting on the roof I had the chance to see a beautiful panoramic view of the whole island. It was totally worth the visit!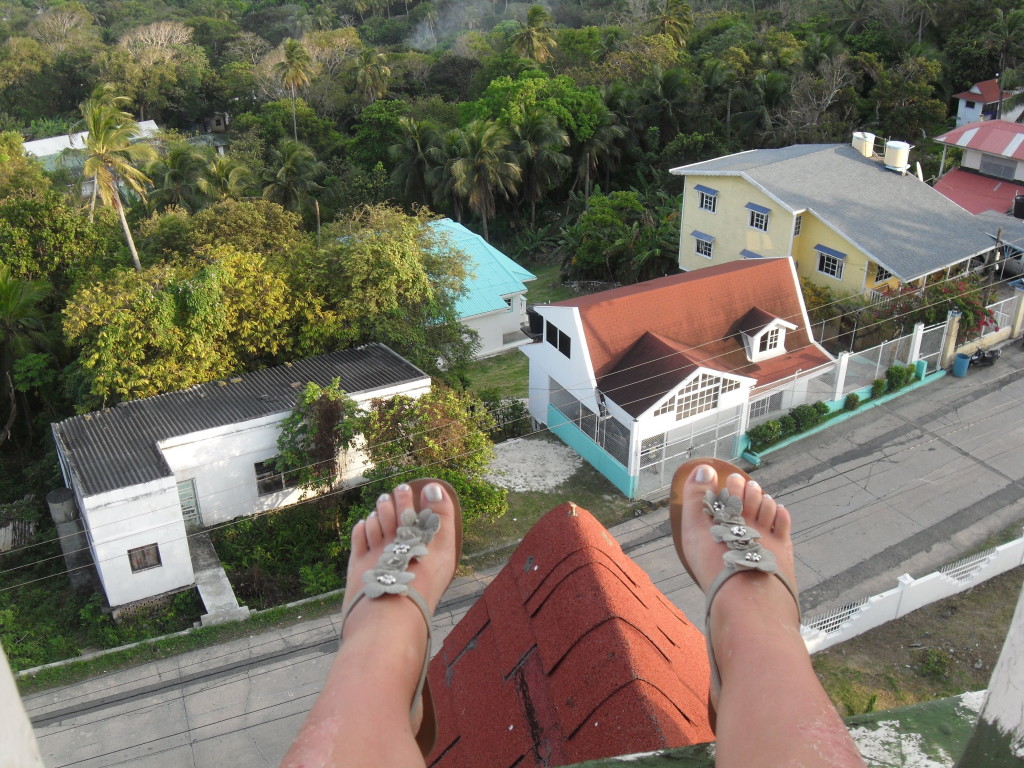 Rent a Buggy
Public transportation in San Andres is similar to US public transportation, which is very bad, unreliable and barely existent. Hence why the best way to get around the island is to rent a buggy or scooter. This is how we got to the church, off the path beaches, and beautiful viewpoints.
* Want to plan more activities? *
If you're looking for personalized travel advice, you can always connect with
one of ViaHero's trip planners
. They're Colombian locals who can give you local insight on how to explore their country.
Alternatively, for more organized tours check Viator here.
---
Where to Stay in San Andres, Colombia
I'm really glad I went to San Andres as it's a destination off the beaten path and it's gorgeous! If you're wondering where to stay on the island here are my recommendations:
Luxury:
One of the few centrally located luxury properties in San Andres. It has a pool and resortish vibe, and a lot of other amenities that properties rarely offer on the island.
Check out prices on:
Apartment:
Aptos Sol y Mar Islas II
Conviniently located near the beach, equipped with everything you might need. Plus, take a look at their plunge pool.
Check out prices on:
Budget:
El Viajero
Centrally located affordable and clean hostel with air conditioning. You can book sailing trips and other excursions directly at their front desk.
Check out prices on:
---
Wifi
Wifi is available on the island, but it's painfully slow. While it's slowly improving and there's no need for disconnecting, don't expect daily Skype calls with your friends as it simply won't happen.
Looking for Travel Insurance?
In case you don't have one yet, you might consider buying World Nomads covers Colombia – it's the best out there.
---
Don't forget to explore other great destinations in Colombia as the country has a lot to offer. Spend a day or a few in Bogota, go to Santa Marta, experience the vibrant city of Medellin, or head to Tayrona National Park near Cartagena.
Alternative Options of Tropical Islands Around the World: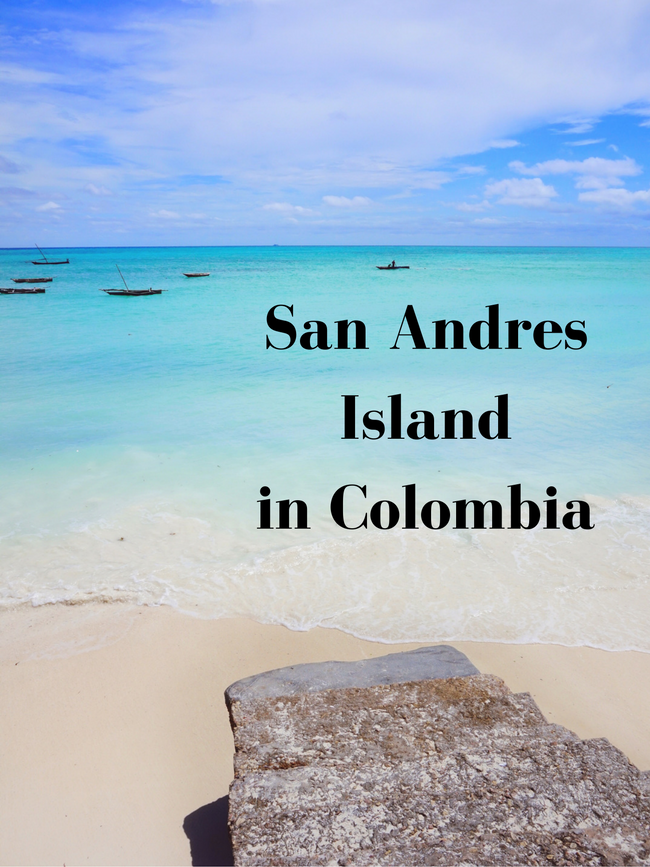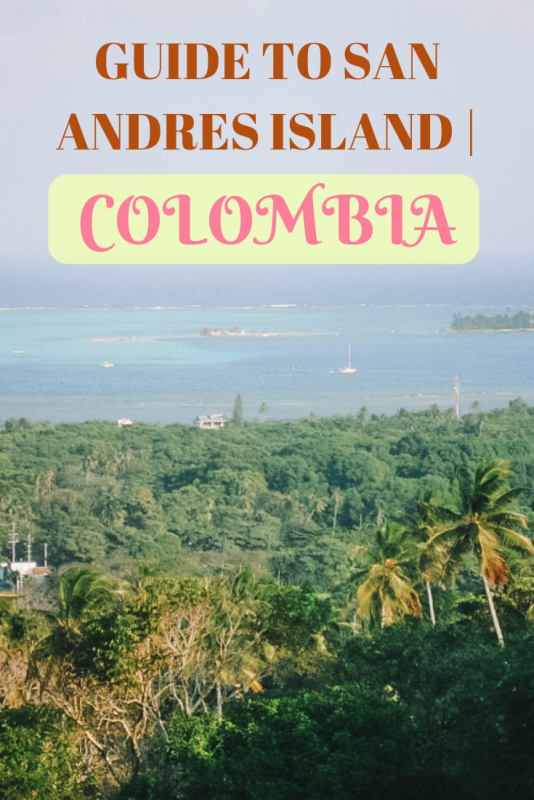 Any questions about San Andres Island? Please ask in the comments below!