Fiji is often considered a dream destination for travelers. This 300 island archipelago located in the South Pacific Ocean doesn't need a lengthy introduction, especially to those of you who have seen the film Blue Lagoon.
A common misconception that many travelers have is that a trip to Fiji is way beyond their budget.
I don't blame them. Some of the hotels in Fiji are the most luxurious in the world. Tony Robbins owns an island where he hosts super pricy retreats and other resorts might cost you a couple of thousand dollars per night.
After my spontaneous budget trip to Fiji, I can confidently say that you can organize your trip to Fiji on a budget. I enjoyed my trip and would definitely go again. Here I'll explain how I did it and show you my budget guide to Fiji, whether you're backpacking in Fiji or trying to do it on a tight budget.
DOs and DONTs – Budget Fiji Trip (updated for 2018)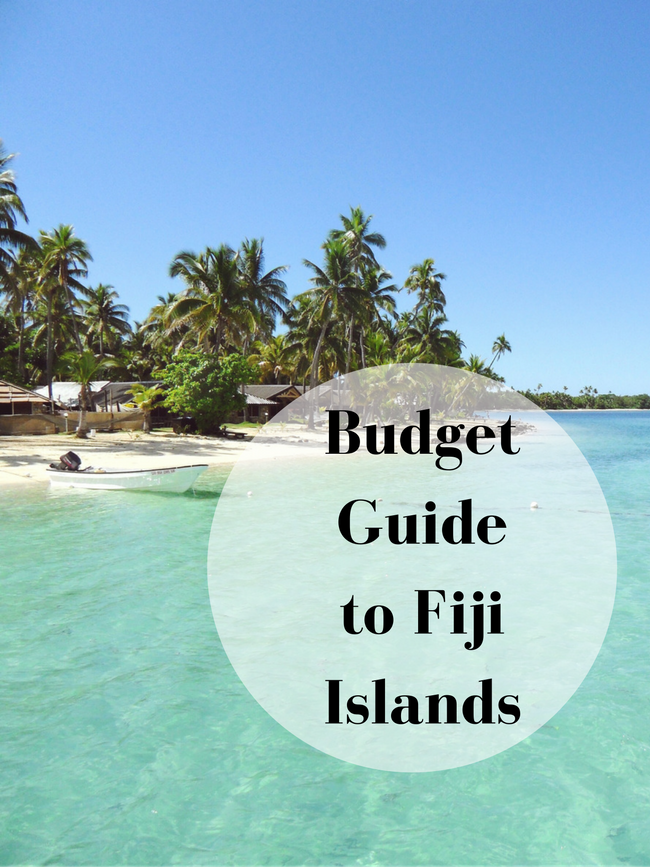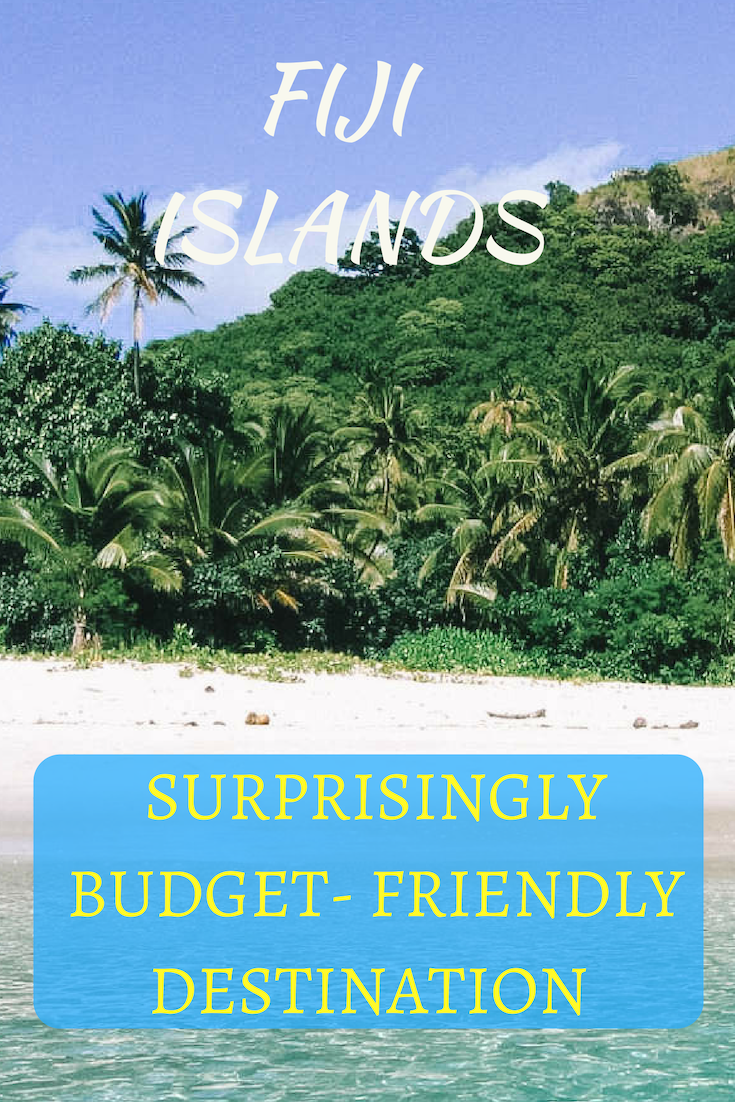 ---
Is Fiji Expensive?
If you're thinking of going to Fiji you shouldn't wait until the last minute to book everything, especially if you're in Australia. Unlike some great last-minute deals that can be found in the Galapagos or Antarctica, hastily planned trips to Fiji are often much more expensive.
On a tight budget, you shouldn't try to visit as many islands as you can by purchasing an island hopping adventure. Fiji is beautiful, but you don't have to visit all the islands to get the real Fijian experience.
When you're island hopping don't get surprised that you can't stop at a majority of the islands due to a landing fee of 70 FJD per person. But I did manage to stay for a bit at the Plantation Island Resort. It's an expensive place, but as a backpacker, you can spend a day there. My guide informed us that 'it's amazing because it has a mini supermarket!" – I guess when you live in Fiji you can get extremely excited over simple pleasures we take for granted such as chocolate or yogurt.
My boat stopped Robinson Crusoe Island where the film Cast Away with Tom Hanks was filmed and Honeymoon Island where many couples have romantic getaways together.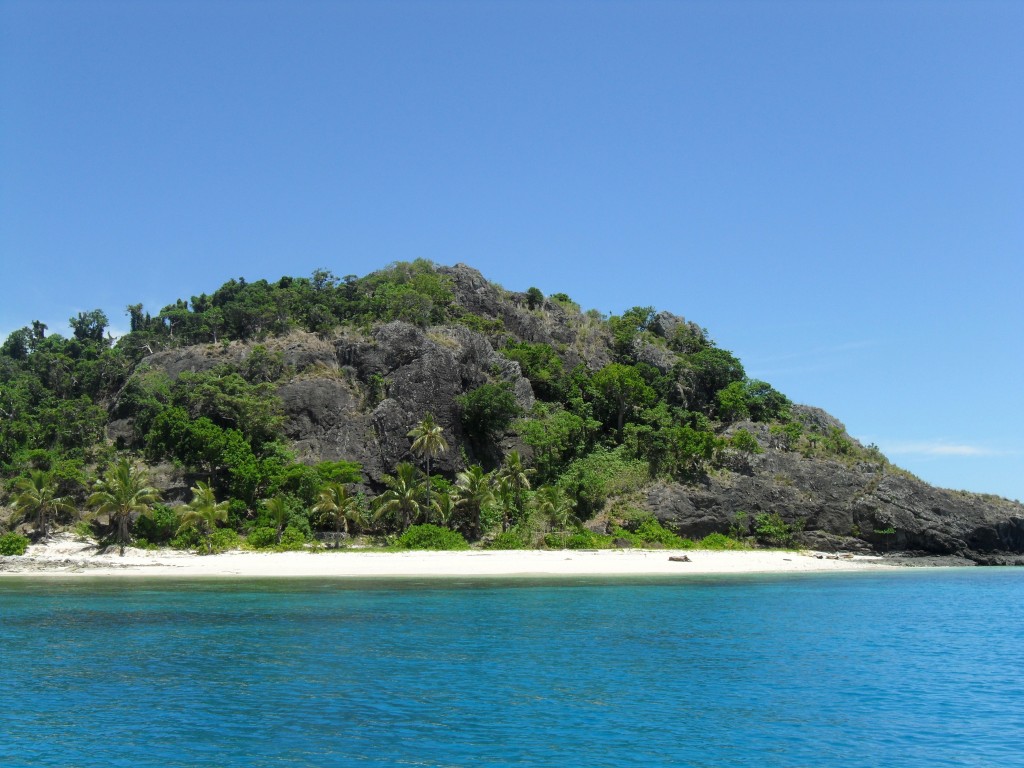 ---
Map of Fiji
Fiji islands are the name indicates are islands and you need to plan your trip accordingly. Similar to the Philippines,  the distances are often large. Make sure you take a look at a Fiji map before and know where you're heading.

---
Cheap Flights to Fiji
The cheapest way to visit Fiji is via a stopover from the Round-the-World ticket. However, if you're not planning on doing that, you should try to visit Fiji while in Australia. Fiji has various local airports and one international airport in Nadi, so either way, you have to fly to Nadi first.
I'm not a big fan of super cheap airlines, because I usually end up losing money due to delays or simply wanting to reschedule. To save money, I considered booking a flight with Jetstar – an Australian budget airline that I found through Momondo.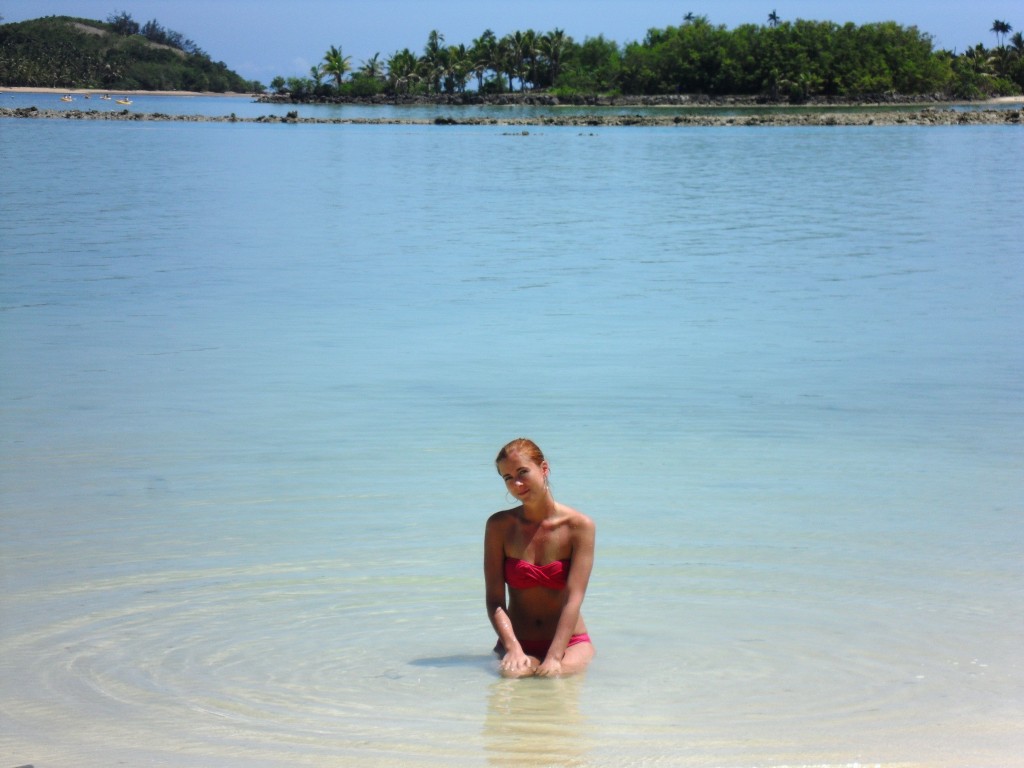 As expected, hidden luggage fees ended up making the cost unreasonable. I instead opted to fly with Virgin Australia International (which is apparently different from Virgin Australia), but I booked via a cheaper provider HanhAir – a German consultant airline, for approximately 350 AUD round-trip from Sydney.
Unfortunately, Virgin Australia wasn't as good as I thought it would be. Entertainment costs $20 and the only freebie was a bottle of still water for a 4-hour flight.
---
---
Where to Go in Fiji?
Fiji has over 20 islands, divided into two regions – Mamanuca and Yasawa, and as I mentioned before it's not necessary to see all the islands. Island hopping is nice because you're being taken everywhere, but this comfort comes at quite a price. I decided to organize my own 'hopping' in the Mamanuca region and I didn't regret it.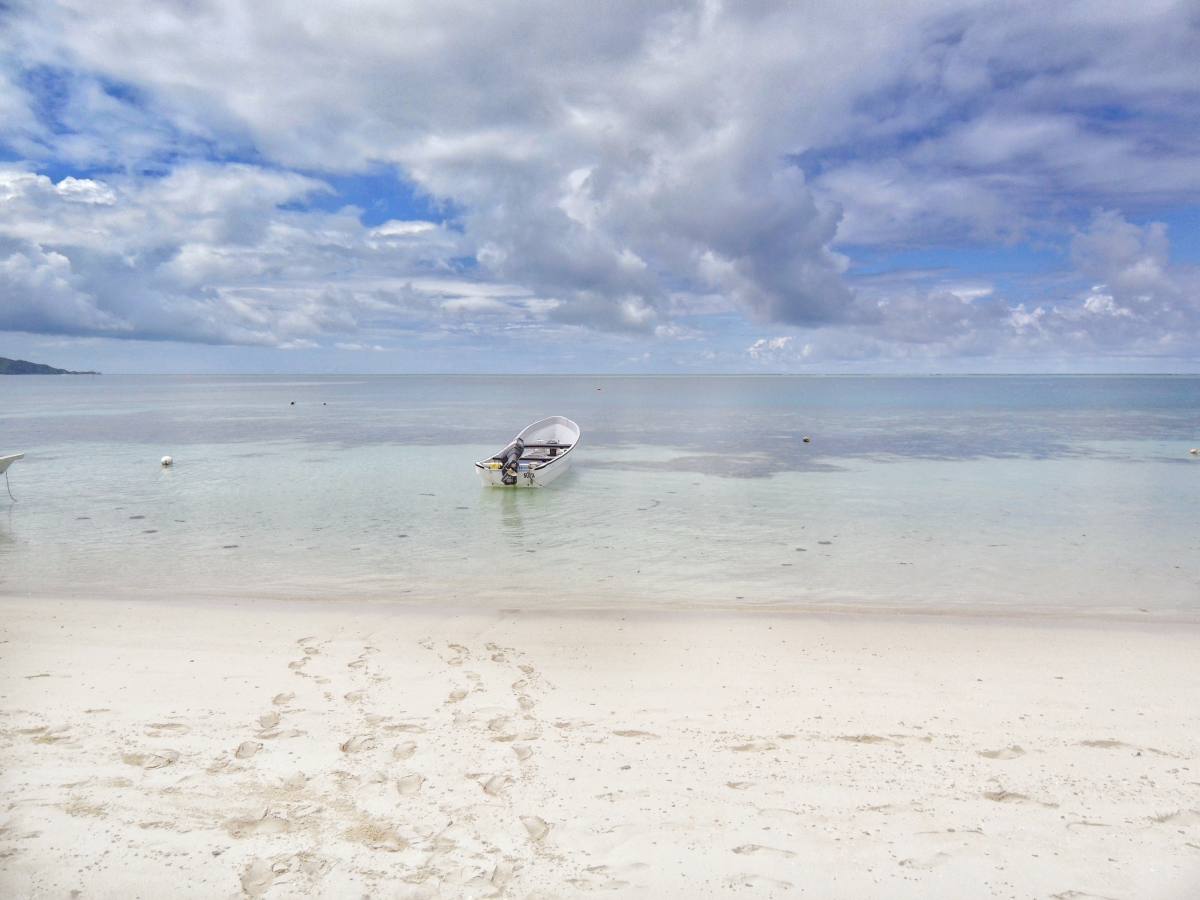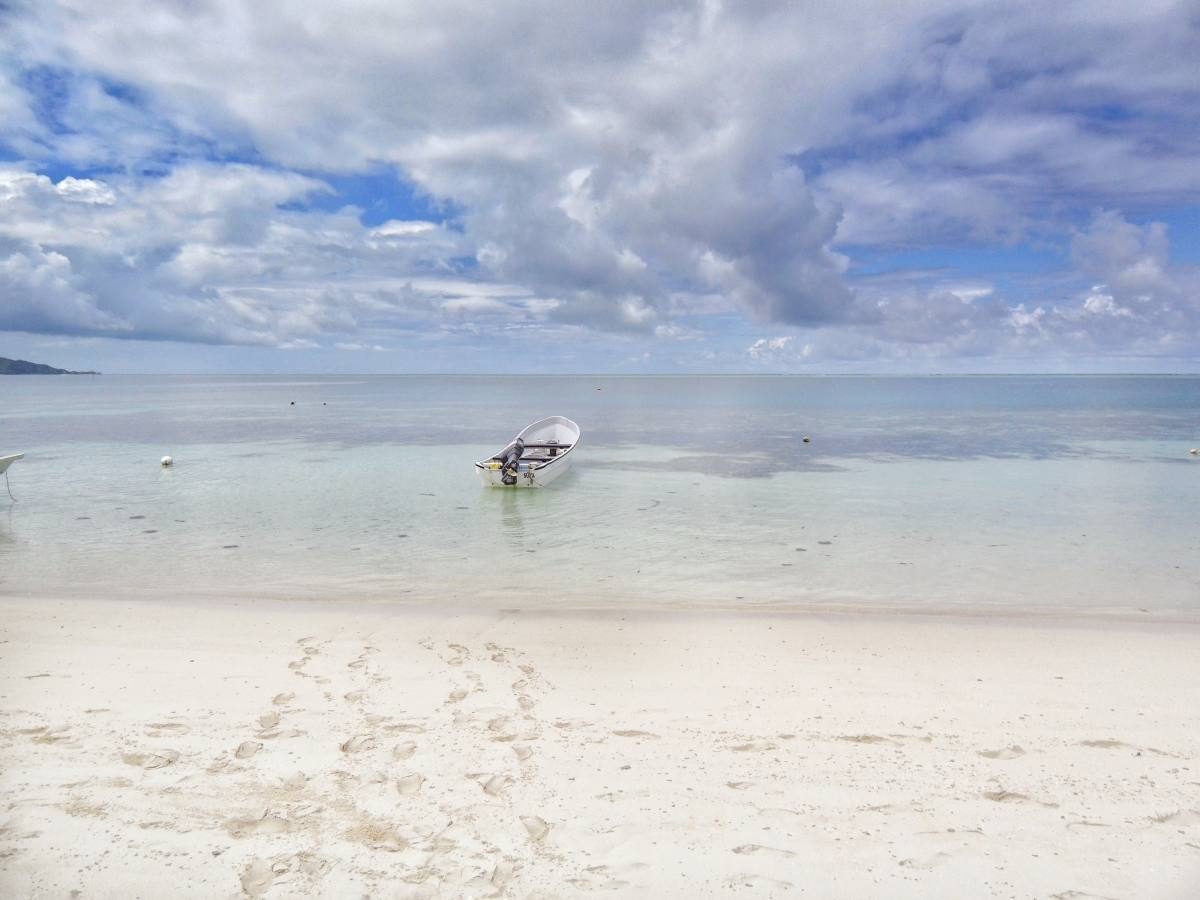 ---
Transportation Between the Islands in Fiji
Visiting Fiji for only 5 days on a budget, I had to plan things properly in order to avoid any costly surprises. As a first time visitor in Fiji, I had no idea where to go or what to see. Following a recommendation from a friend, I opted to stay in Mana Island and visit other islands during the day.
There is absolutely no problem with using boats to get around the various islands in Fiji. You can simply go to the port and get on board there or you can call and organize a pick up in advance. Either way, the price is the same. For example, a round trip from Nadi to Mana Island costs 140 Fijian dollars (75 USD).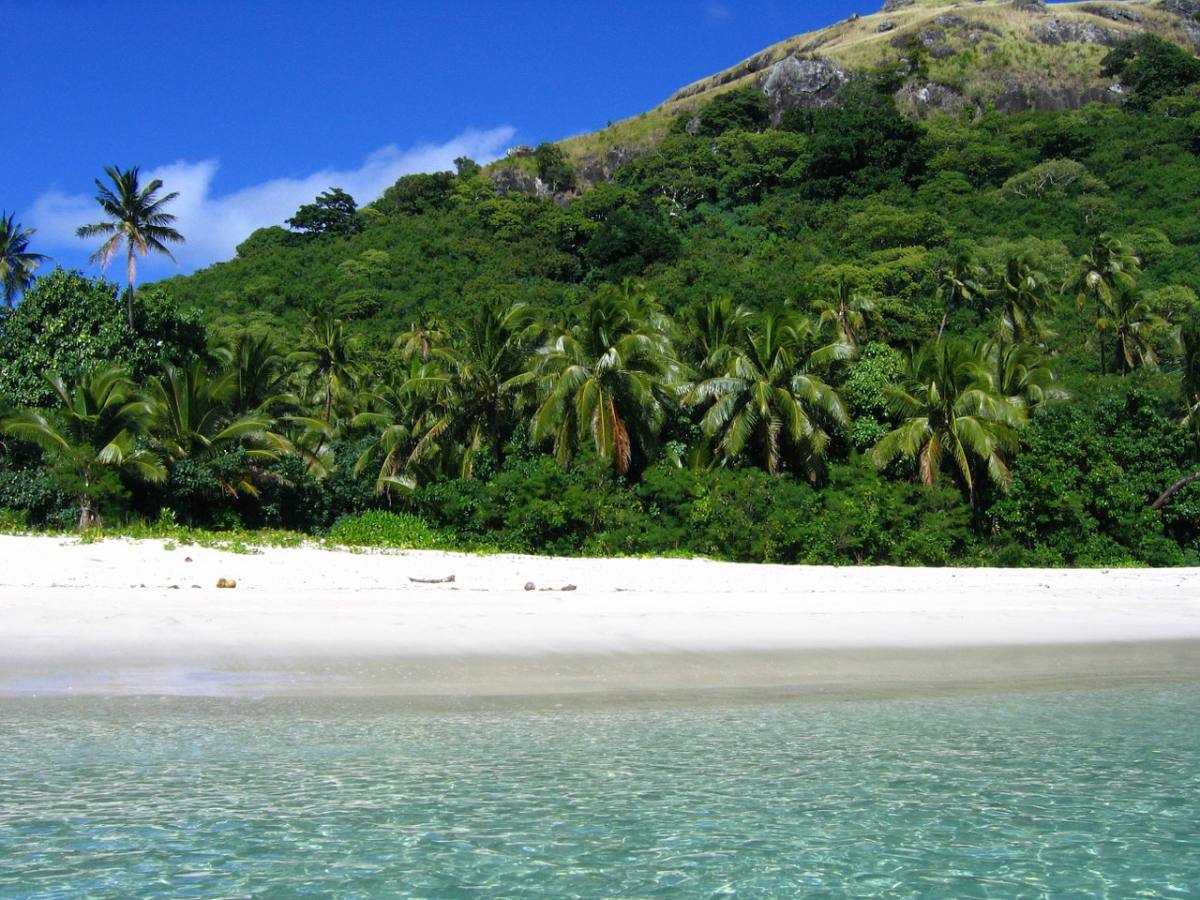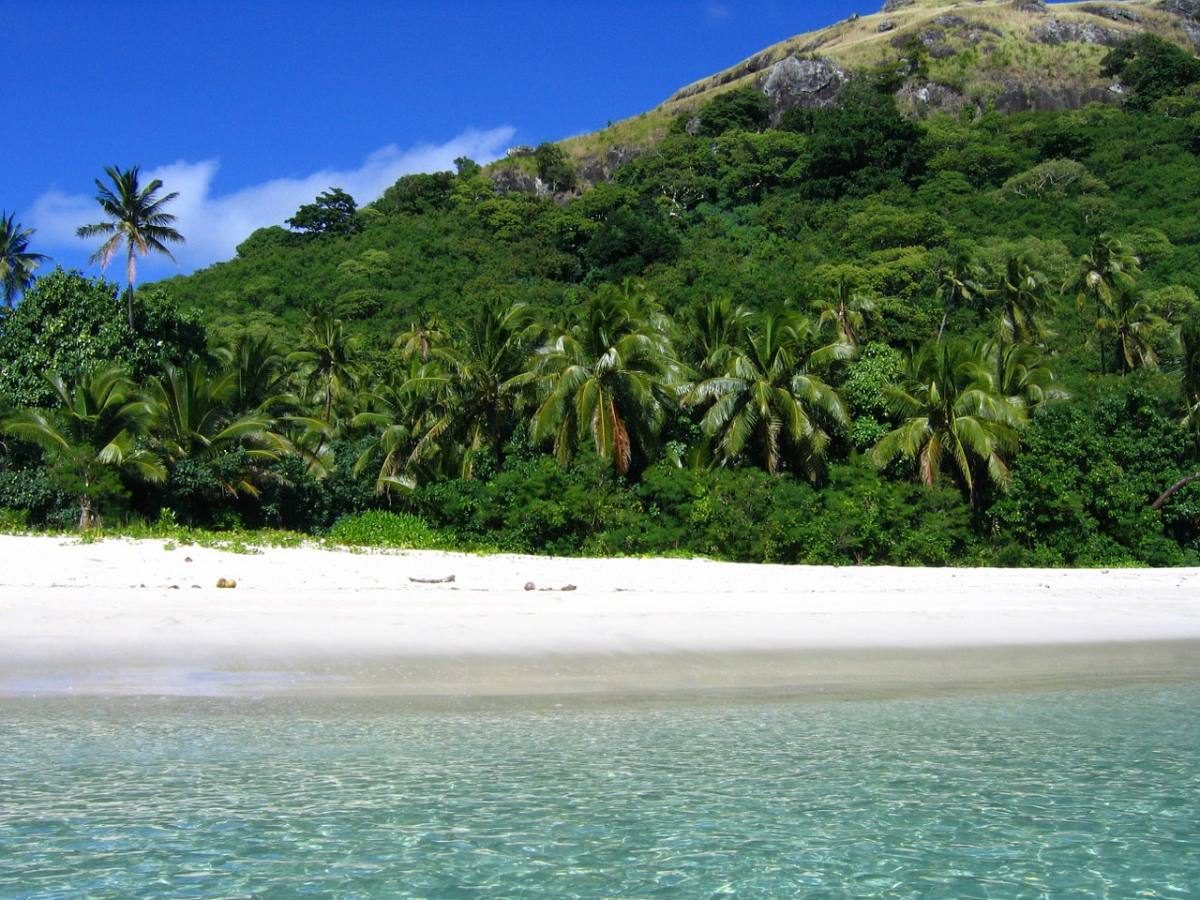 ---
Finding Accommodation in Fiji
Fiji has accommodation options ranging from exclusive 5-star resorts to backpackers dorms. Hostel prices begin at $9 per night in a dorm on the islands and $4 on the mainland in Nadi. Here are a few options for an affordable accommodation and hostels in Fiji:
There is no reason to stay in Nadi, but the majority of travelers have to spend the first and the night there due to a late flight and the lack of boat transfers in the afternoon.
I recommend Smugglers Cove Backpackers for only $5 for a bed in a dorm. It's a nice and clean place with beds that offer a lot of privacy. Unusual for Fiji the hostel has unlimited free wifi, affordable restaurant and free airport pickup. In the evening there is a show with traditional Fijian dances.
I recommend staying in Mana Island, because it's only 3h from Nadi. Mana Island was as beautiful and picturesque as one would expect. This small island with only two hostels and a village had everything a backpacker would want in Fiji. White powder beaches, palm trees, and crystal clear blue waters made it ideal for swimming, diving, snorkeling, or just relaxing.
There are only 2 hostels on the island offering similar rates for less than $20 a night. I stayed at Ratu Kini Dive Resort, that as a name suggests offers PADI courses and introductory diving sections.
I was picked up by their minivan and taken to the port where I boarded the boat to Mana Island. Upon arrival, I was welcomed with a warm 'Bula!' and a lei around my neck. For those who don't know it's an Islander tradition to put a wreath of flowers around one's neck.
For a few extra $15 a day you can get a meal package with simple lunch and dinner, but fresh and tasty. If you prefer to choose your own meals you can get a dish from a la carte menu available at their restaurant. The hostel organized evening activities such as Cava making or limbo.
Ratu Kini also organized plenty of activities at night such as Cava making. Cava is a traditional Fijian alcohol made from seeds. Although I don't think it tastes very good, I believe everyone should try it at least once.
Another option for a backpacker stay in Fiji is a beachcomber island. It's great for partying and meeting other travelers, but it's a bit more expensive than Mana Island. A good option to stay is Beachcomber Island Resort for as little as $12 a night. But you have to pay additional 80 Fijian dollars ($40) for a meal plan including 3 meals a day for each day you stay at the resort.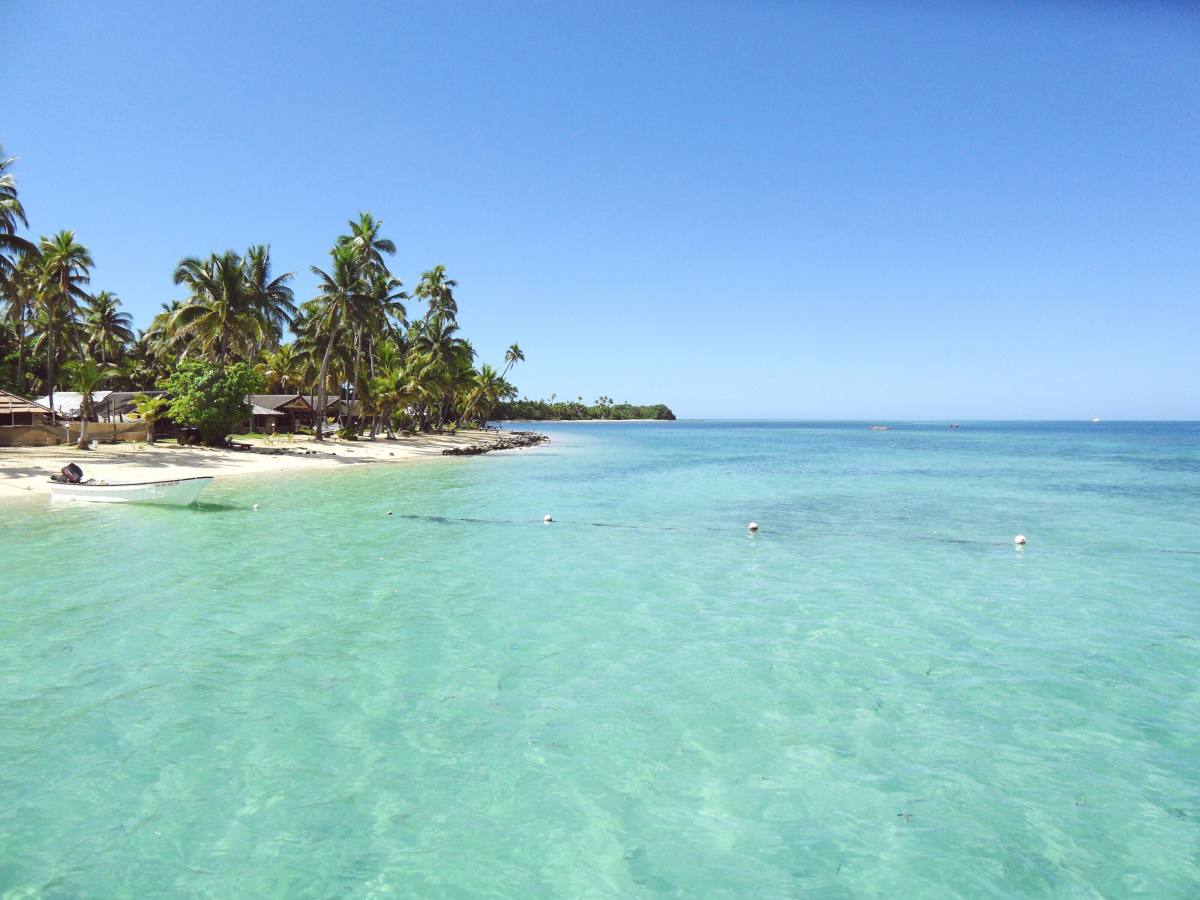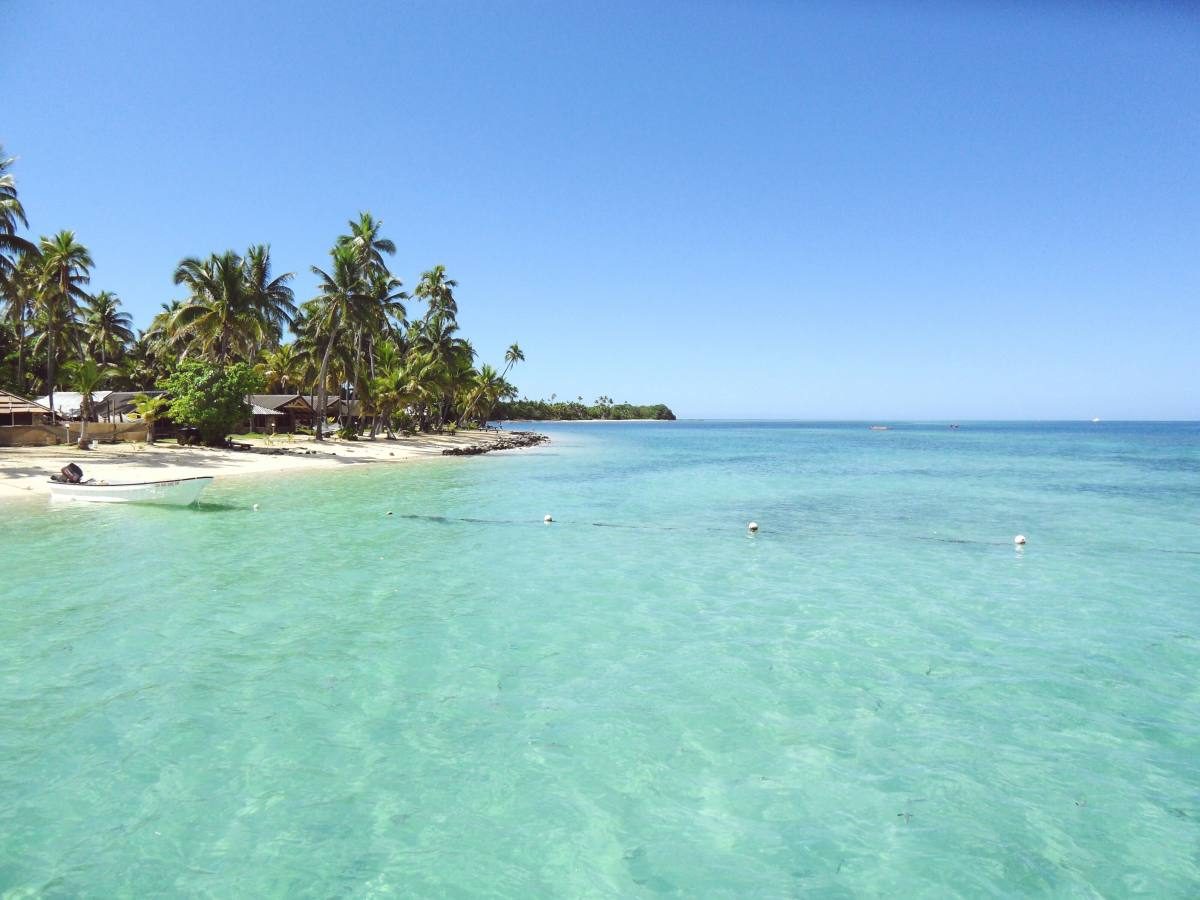 ---
What to Know Before Visiting Fiji
If you'd like to be connected to the Internet while lounging on the beach, you should purchase a sim card at the airport. For $5 you can get 1gb of the internet on your smartphone. While Wi-Fi (if even available), costs around $5 per hour.
You need to remember to get cash in Nadi or any other location on the main island. Most of the smaller islands don't have ATMs, and card readers aren't very popular.
Bring some conservative clothing. While you'll be fine in touristy spots, locals tend to cover up so if you try to blend it, you might want to put something on your shoulders.
Be ready to be offered Kava, a national drink that's made of roots. Kava ceremonies traditionally occur within local tribes, but many hotels and hostels offer ceremonies as well (mine did). To accept the kava, clap three times and drink the entire bowl in its entirety. Then clap three times to show appreciation for the kava. I'll be honest, I didn't like the taste very much, but the whole experience is a must!
---
---
Trick for saving on water:  If you want to save money on the water get a LifeStraw Water Bottle. It's a water bottle with a special filter that will allow you to drink tap water. Or even some from the pond, puddle or waterfall – everywhere!
---
Arrange your travel insurance
Don't forget to arrange a health insurance before heading to Fiji. The easiest and the most reliable travel insurance is World Nomads Travel Insurance. Get it before your trip to avoid unnecessary troubles that might ruin your holidays!
---

Suggested guides for visiting Fiji:
Alternative Pptions of Tropical Islands Around the World:
Any questions? Let me know, I'm usually friendly and try to respond quickly 😉