A trip to some tropical islands in the middle of the ocean is usually on the top of every traveler's list. Overwater bungalows from Fiji, Bora Bora, or the Maldives are always being featured in various magazines constantly reminding people of their future honeymoon spots.
But there are many other less publicized tropical islands that are equally beautiful and worth your time. I dreamed of visiting Fiji since I saw the movie Blue Lagoon as a kid and my dreams came true in 2014. However, on my first trip to the island paradise I also paid a visit the Cook Islands.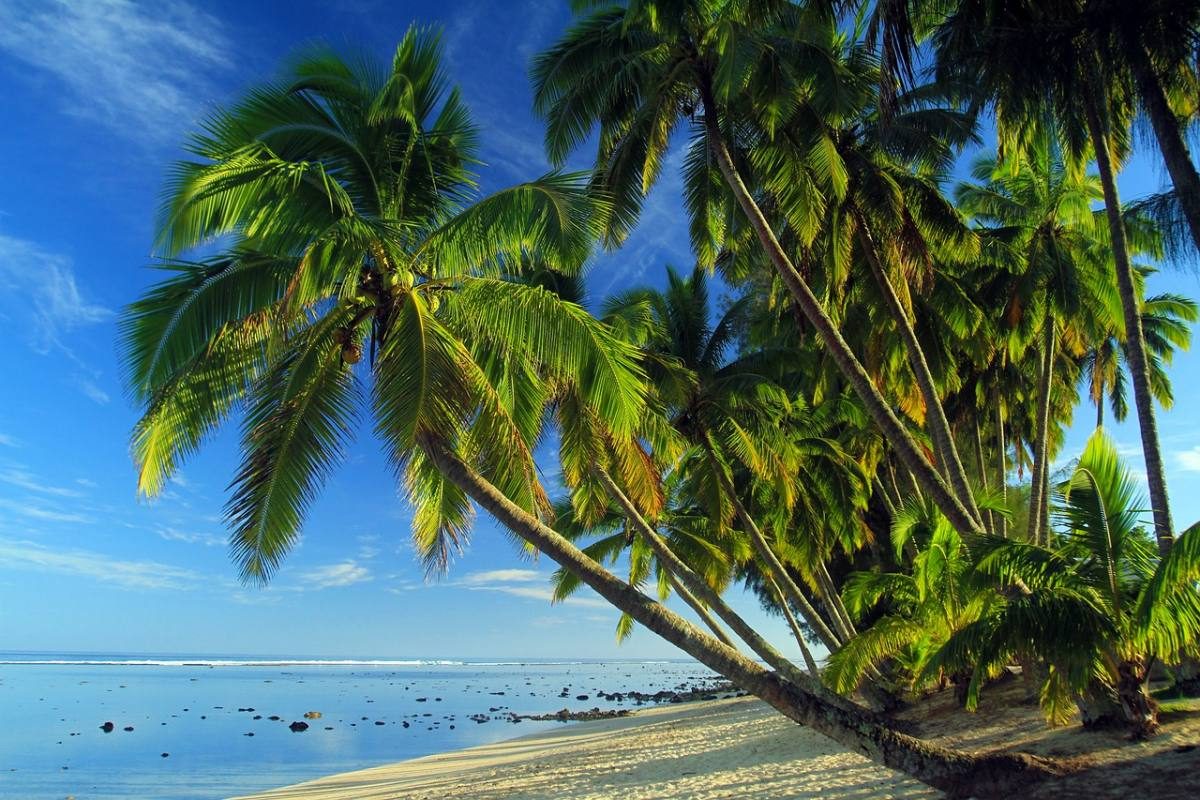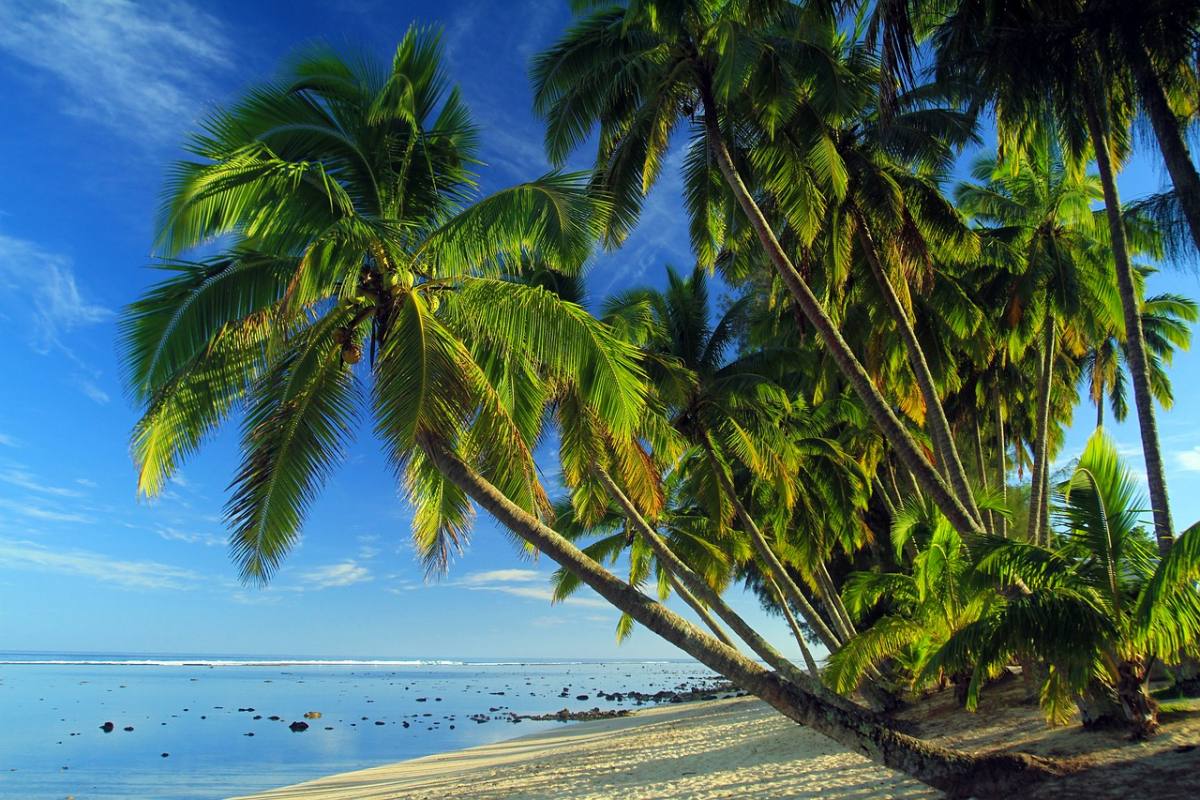 ---
What should you know about the Cook Islands?
Apart from the fact that they're gorgeous… The Cook Islands are an independent territory of New Zealand but not a sovereign nation. Located just 3 and a half hours by plane from Auckland, the islands are probably the most popular destination for weddings and honeymoons for Kiwis, but they also welcome hundreds of international visitors every year. You can only fly internationally to Rarotonga, the capital city and island, and if you're willing to visit some other beautiful islands of the archipelago (and you definitely should!), you can take a local flight from there.

---
Why Did I Choose the Cook Islands?
When a friend showed me her photos from the Cook Islands I was hooked. The beach seemed amazing, the water was clear, and the place didn't seem half as popular as Fiji. When I was given the choice between Fiji and the Cook Islands on my RTW flight, I decided to go for the second option.
As my friend and I only had a week and I wasn't willing to spend a lot of money for an additional flight, we decided to stay only in Rarotonga, which in the end was a bit of a mistake. Because the Cook Islands aren't as touristic as Fiji, transportation between the islands is neither easy or cheap.
A flight to Rarotonga from Auckland costs approximately $350 and for a 30-minute local flight from Rarotonga to Aituaki (the most beautiful island in the archipelago) you might end up spending the same amount if not more. Most nationalities receive a free visa on arrival, but remember to have NZ$55 in cash to pay your departure tax or you might get stuck on the island.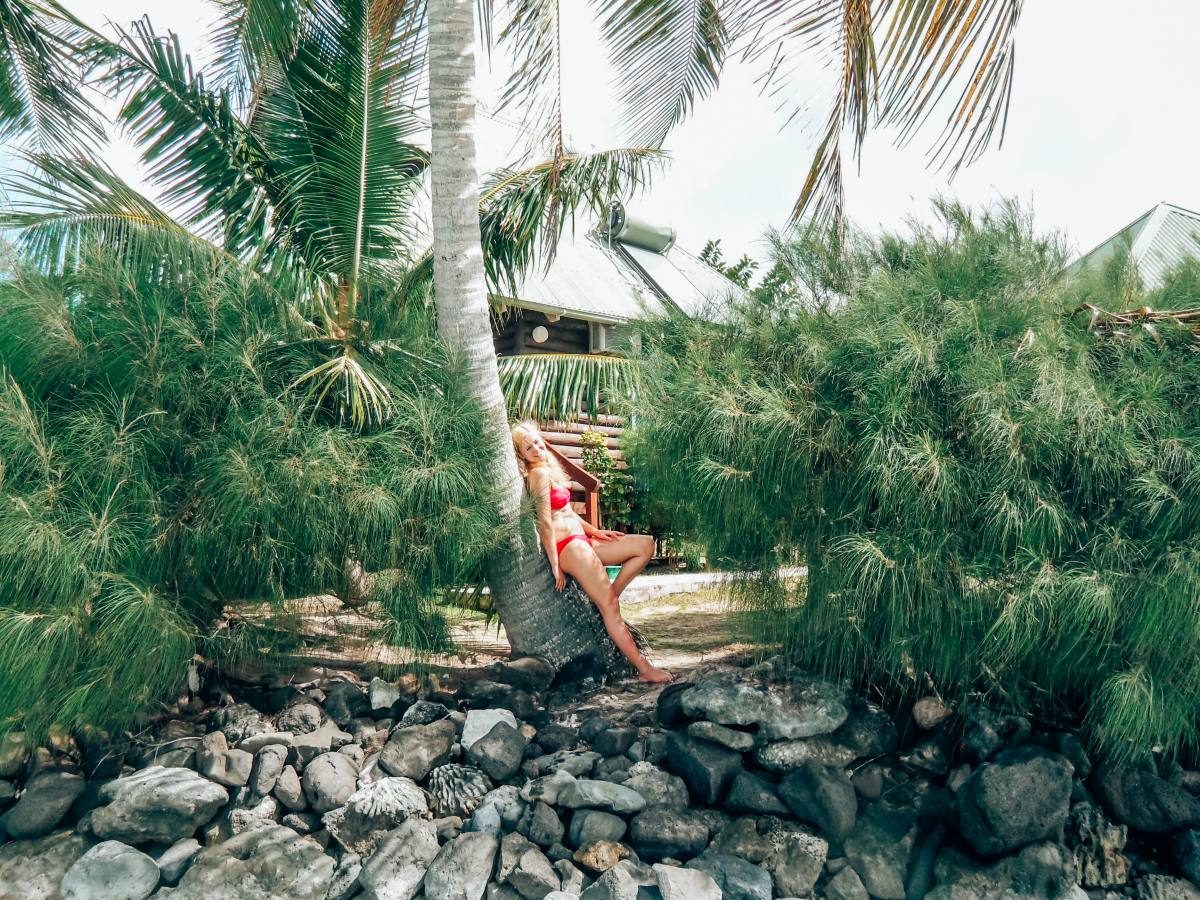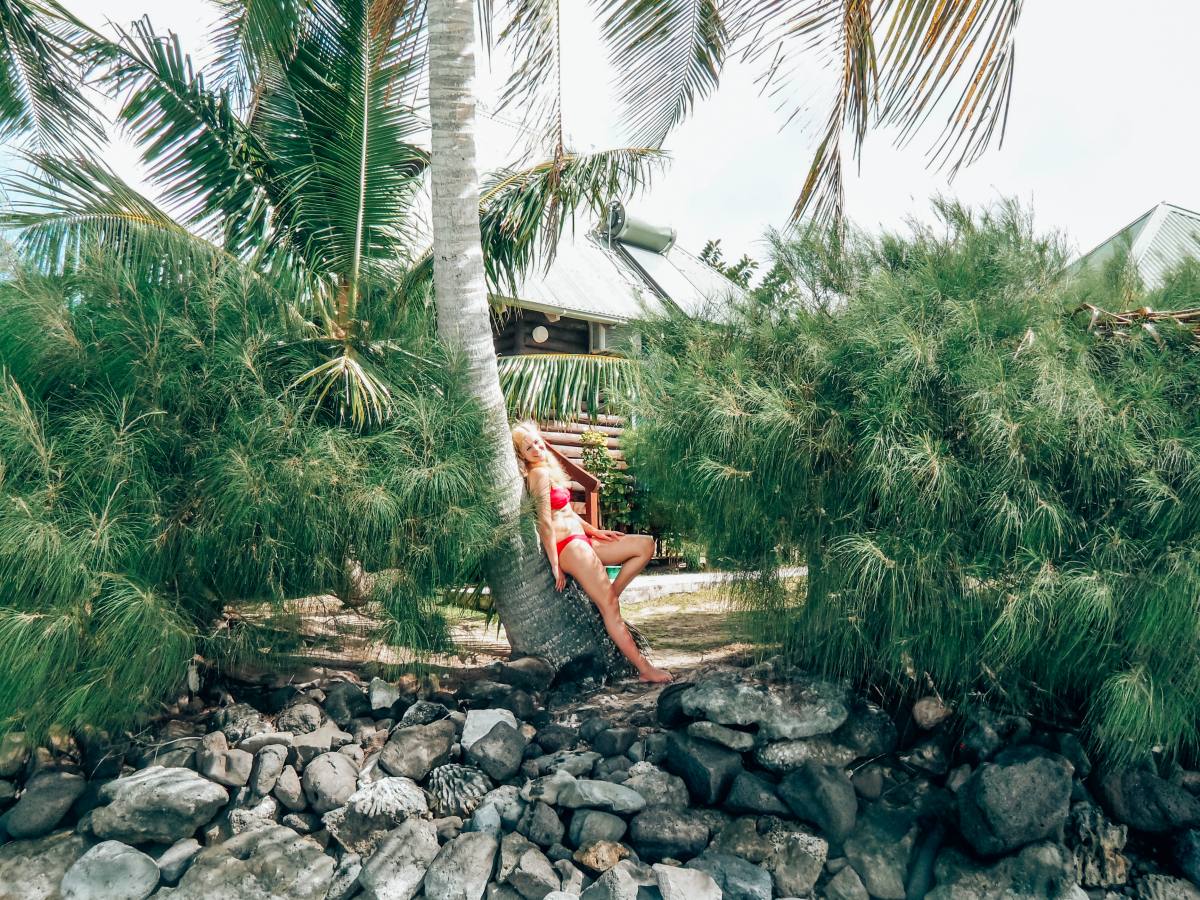 ---
Activities in the Cook Islands
A lot of travelers might think that there's not much to do at beach resort destinations but this is definitely not the case in Rarotonga. On my first day I was amazed by the beautiful surroundings and my friend and I walked around the beach and swam in the ocean. Our guesthouse was situated directly on the beach and the view from the terrace was stunning!
We weren't really lucky with the weather as it was raining pretty much every day for a while but it didn't destroy the good holiday.
Unfortunately, due to the rainy weather plenty of sea cucumbers decided to come on shore and it was impossible not to step on them while getting to the water. It was a bit gross, but I guess even paradise must have some small defects 😉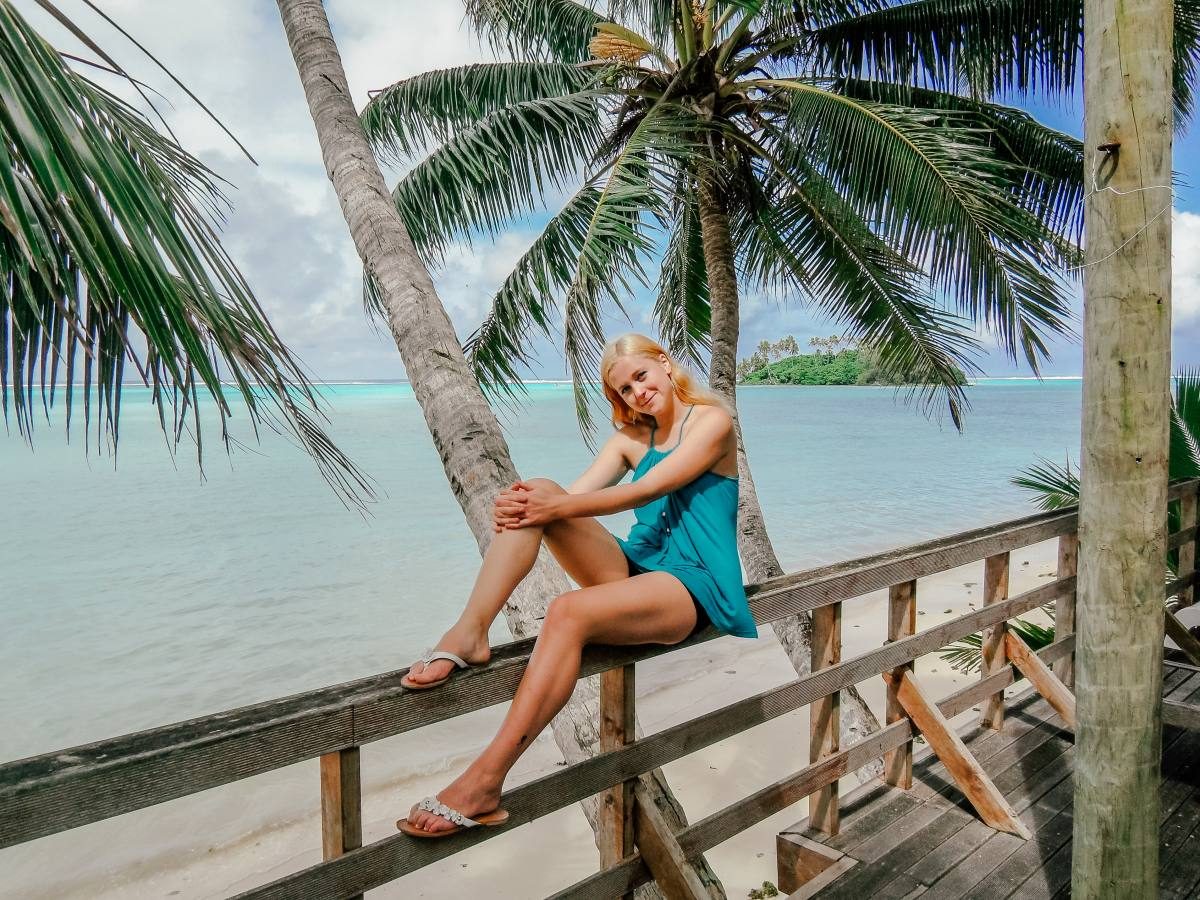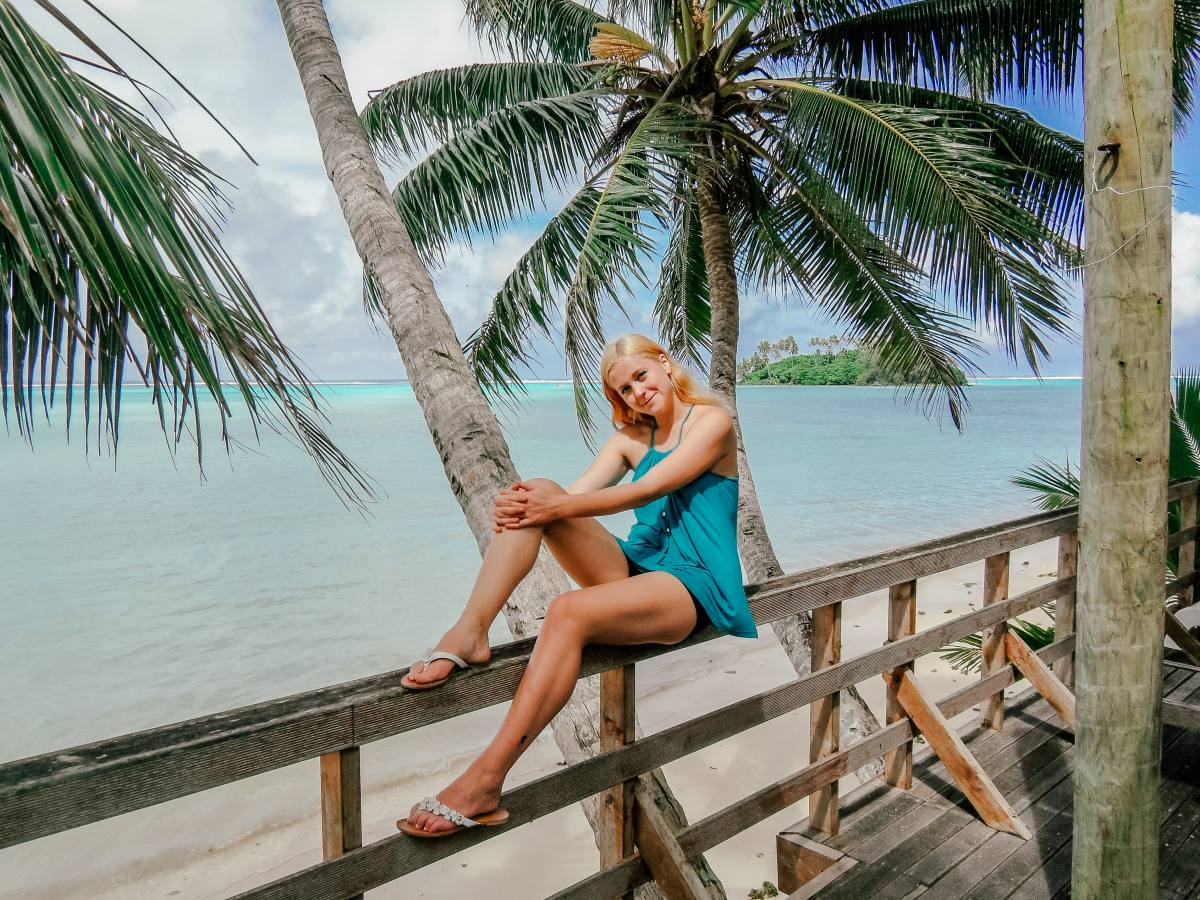 ---
A holiday in the Pacific islands wouldn't be complete without a trip to a reef. We took an excursion to a reef which wasn't very far away and I got a snorkeling kit and was able to see a lot of fish and coral which was amazing! Straight after snorkeling, our boat took us to a very small island nearby where we were shown by the locals how to get the most use out of coconuts.
We also got a delicious lunch with a lot of fish, coconut, and grilled bananas. In the Cook Islands food is generally quite expensive, especially dairy and vegetables because they have to be imported. Vegetarians might be a bit disappointed to see that a chicken fillet costs approx. $2 while an ordinary pepper can be up to $5!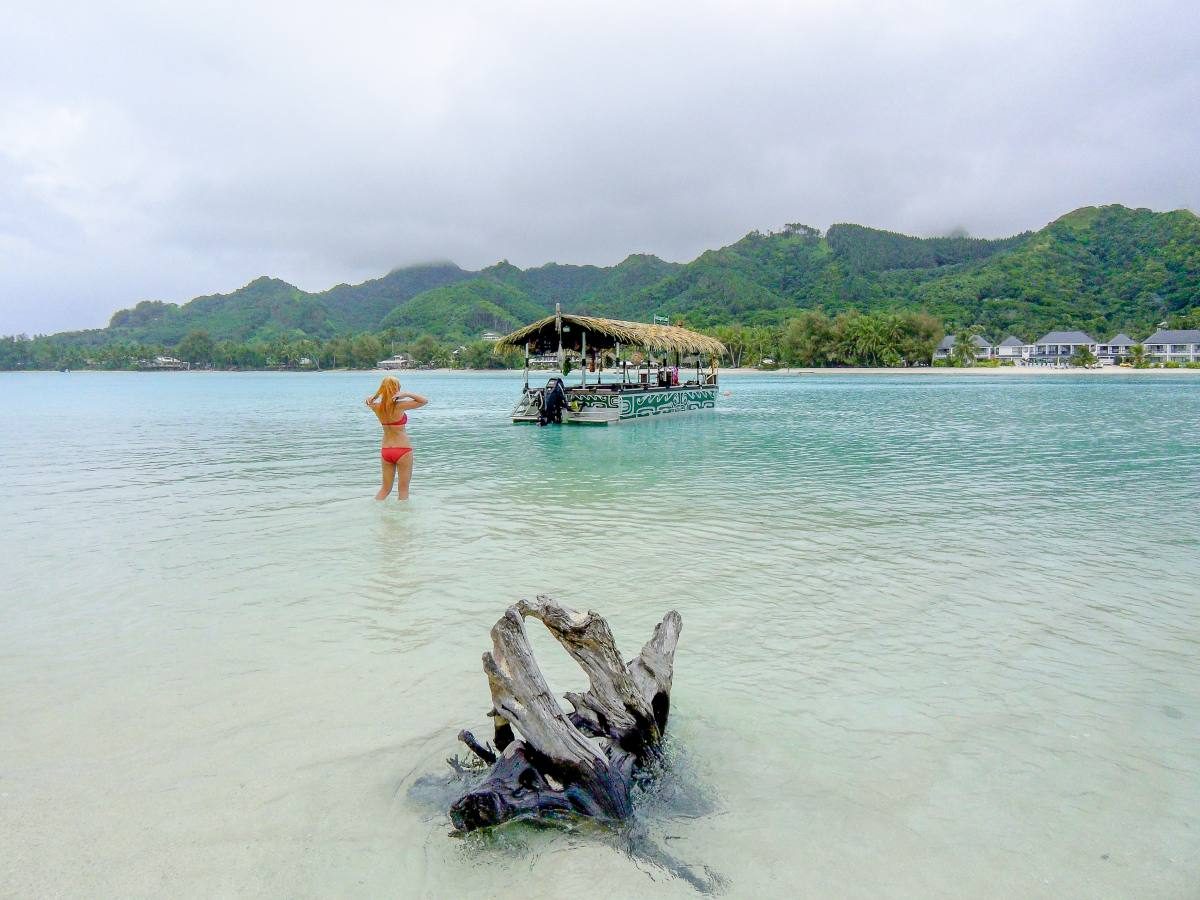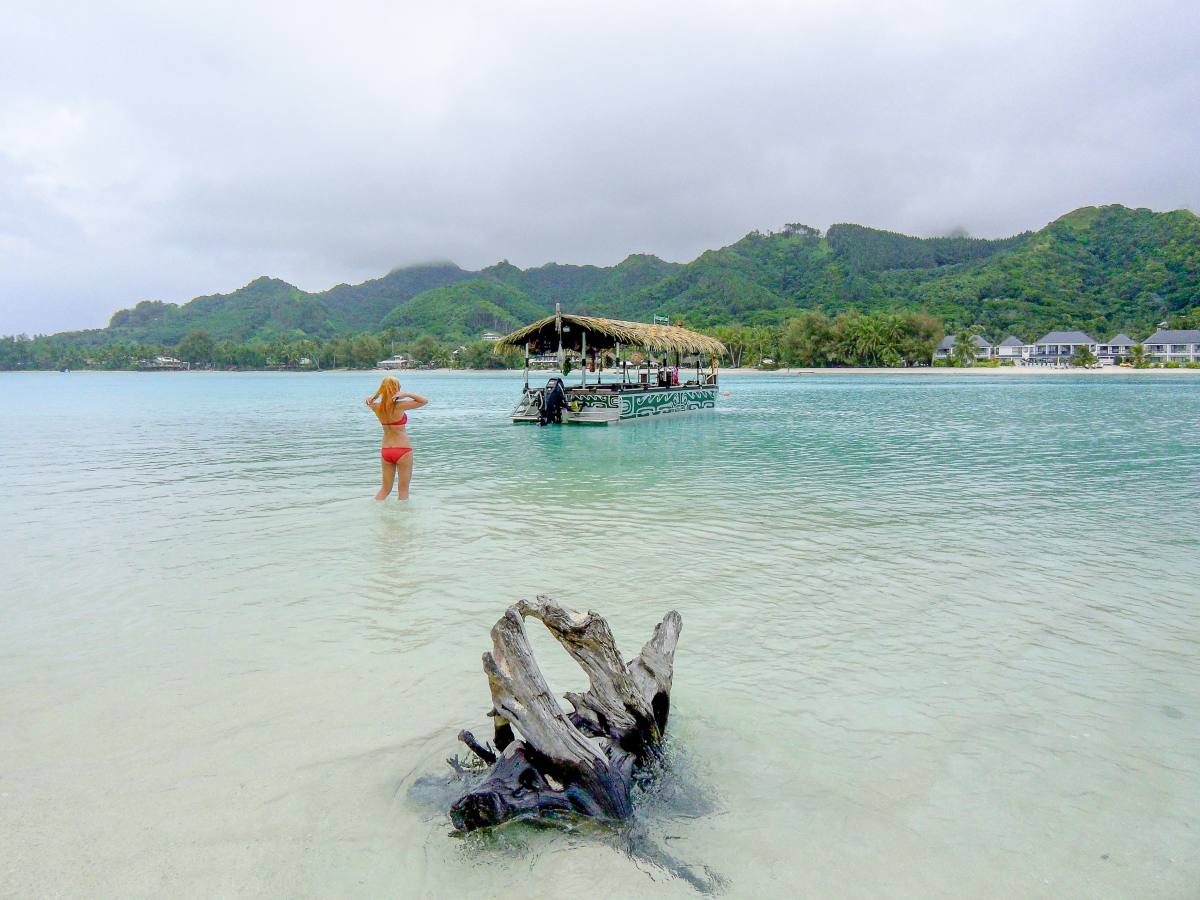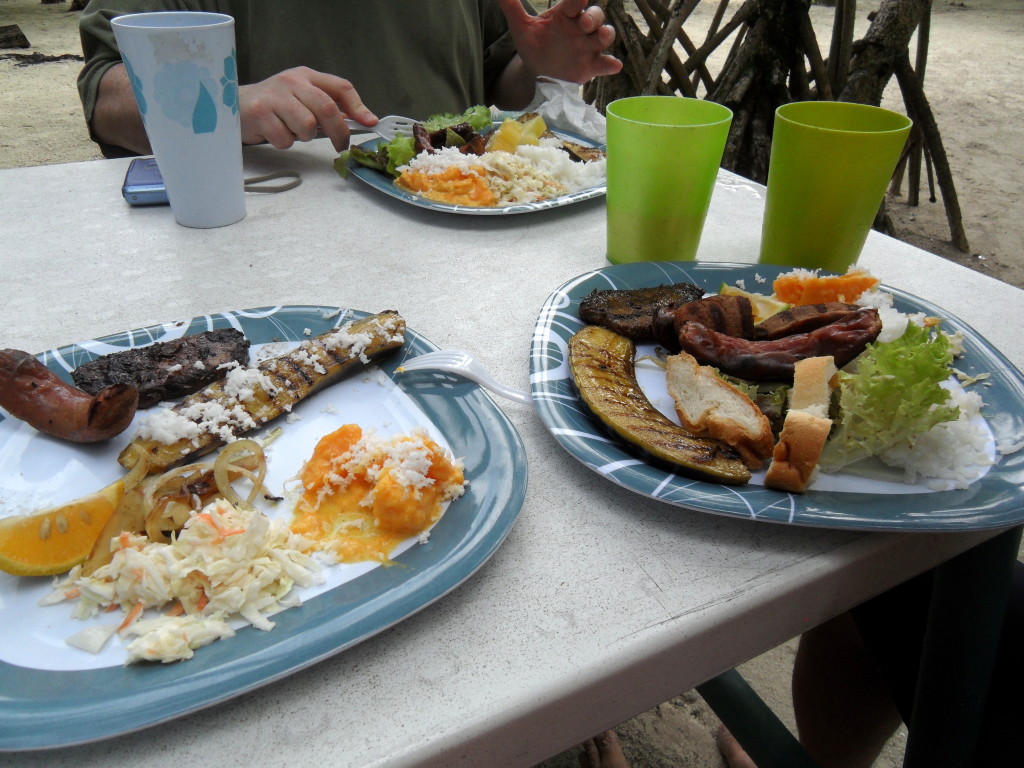 ---
The next day we organized a hiking trip to the center of the island. The middle of the island is full of inactive volcanoes and gorgeous waterfalls so you can imagine it had some incredible hiking trails. Unfortunately, we could only reach one waterfall as it wasn't safe to hike all the way up to a volcano because of the rain.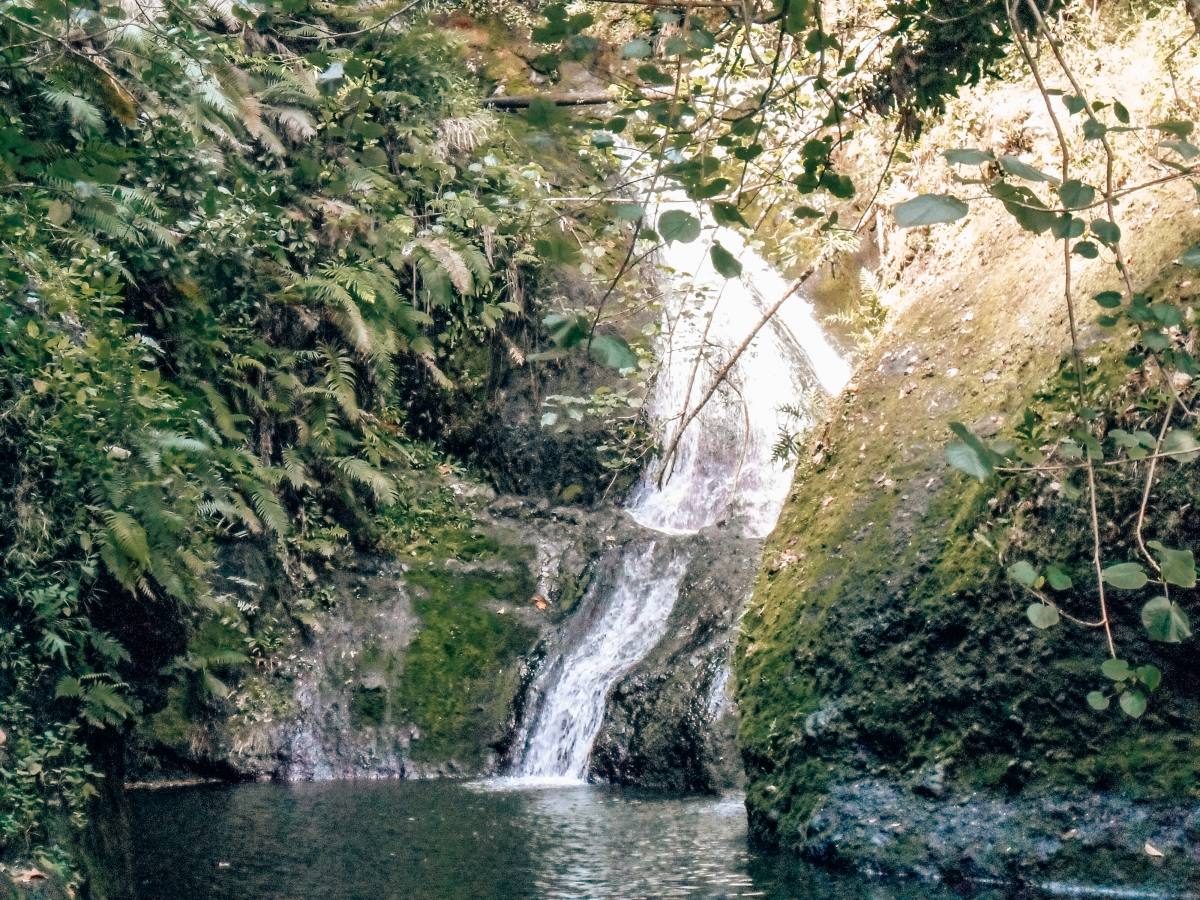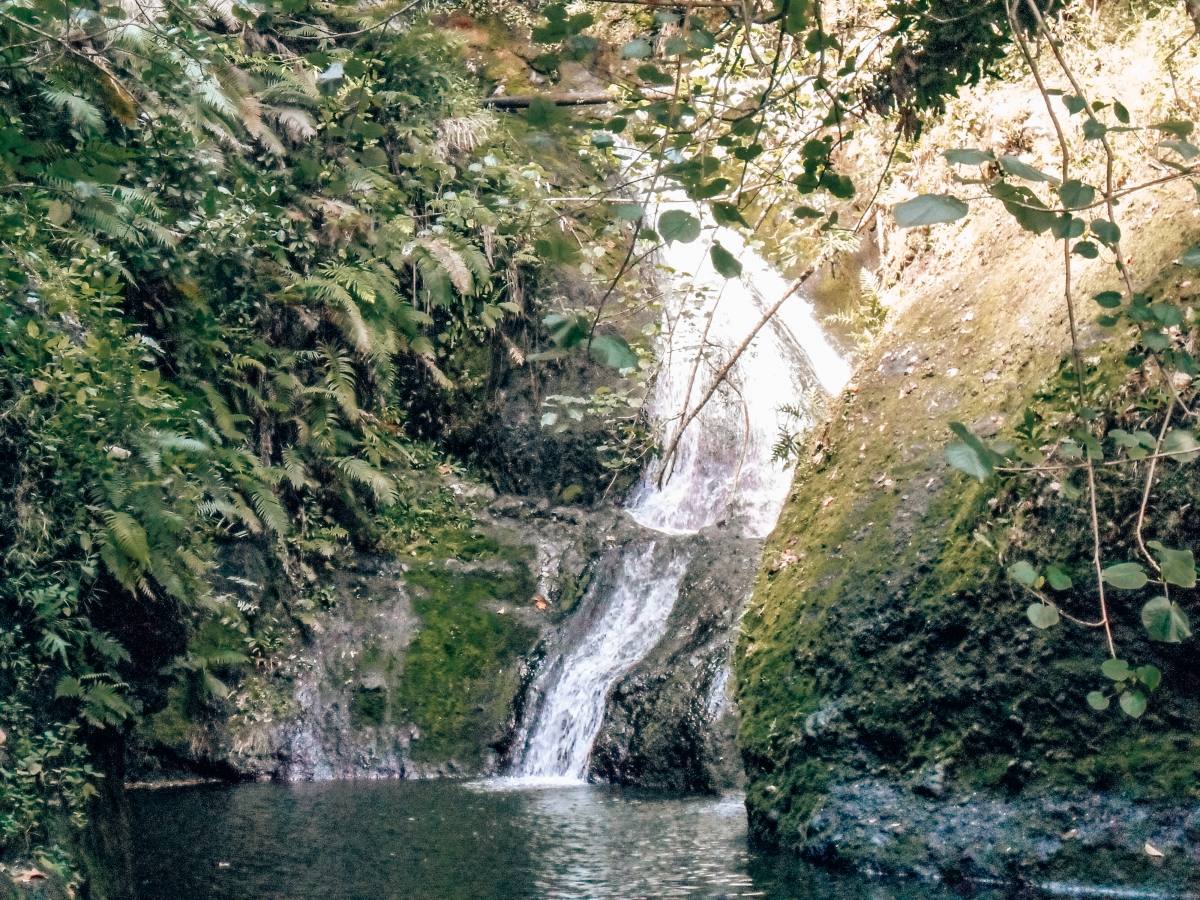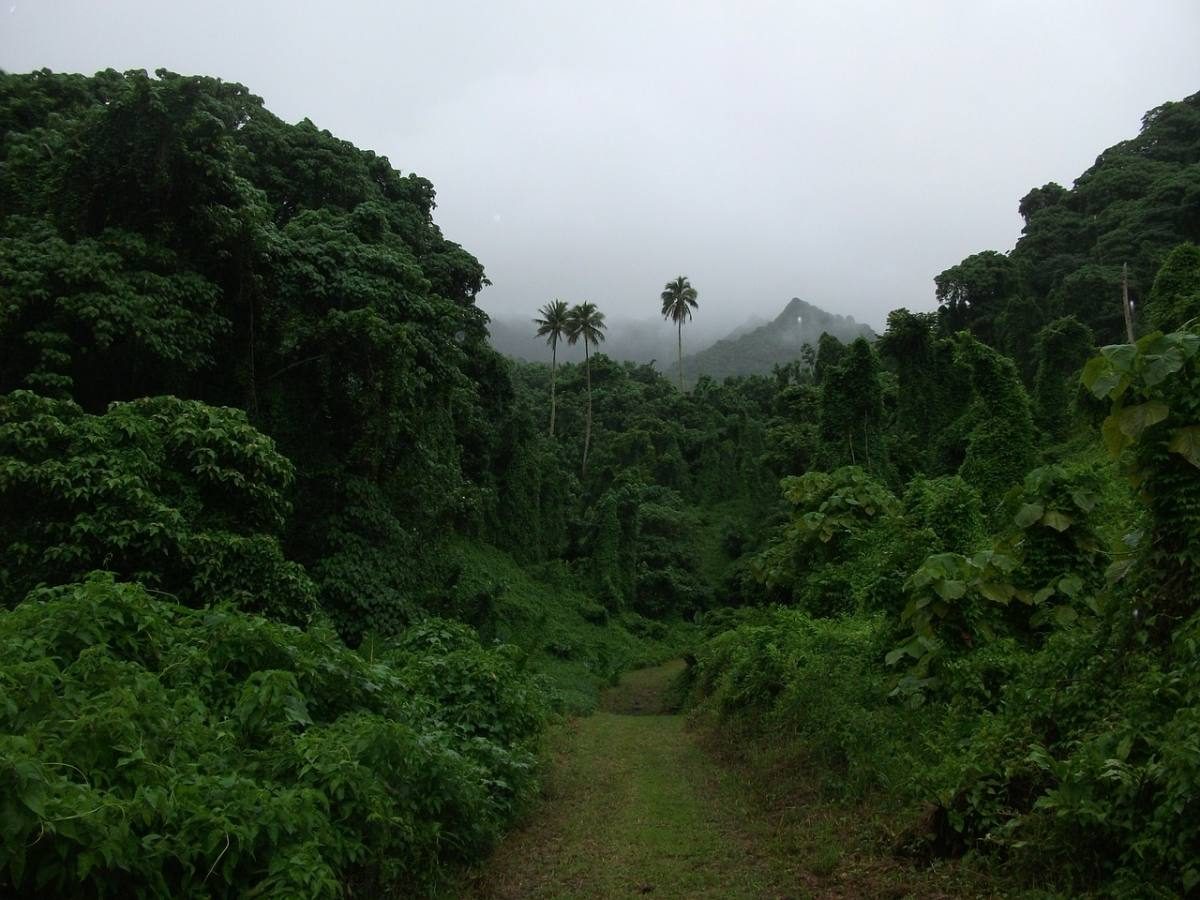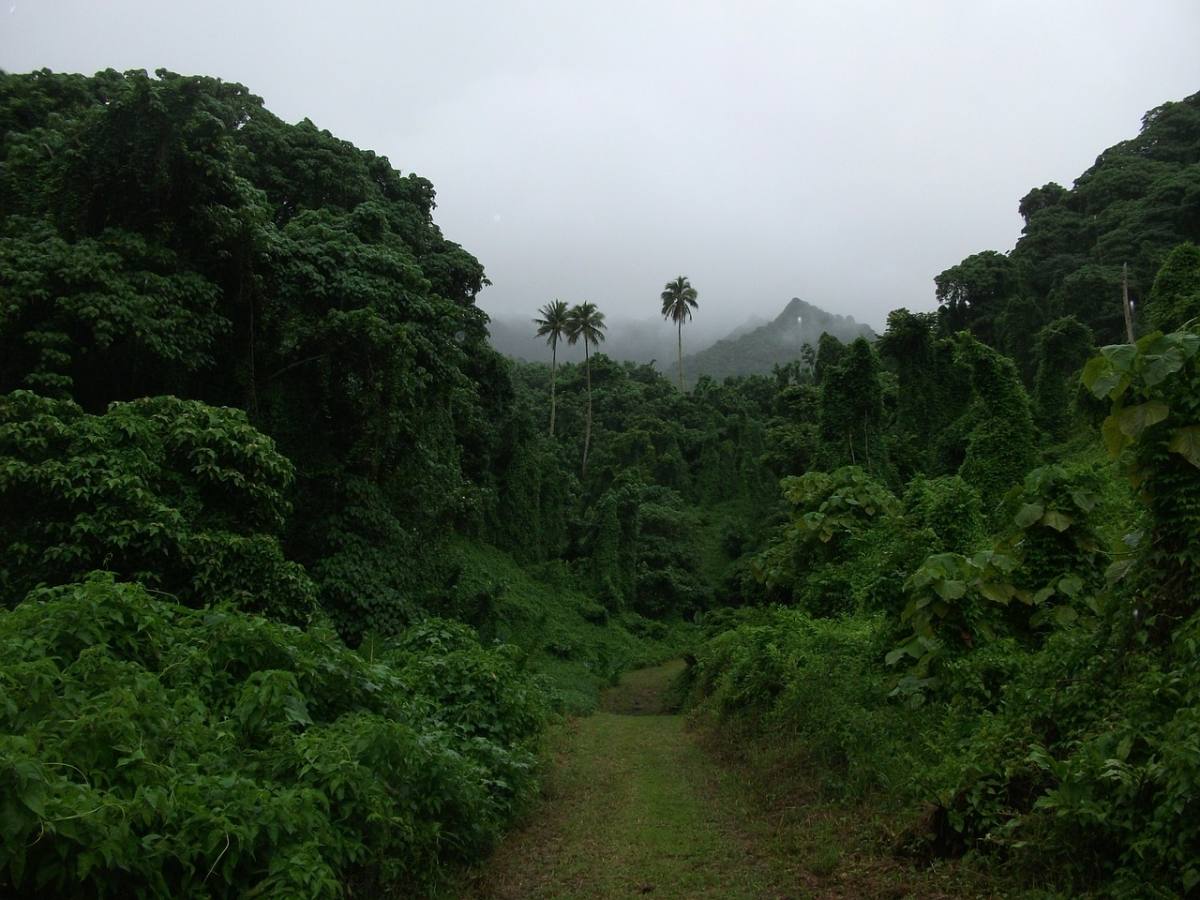 Rarotonga offers a lot of local activities such as mini-golf (for some reasons the locals love mini-golf), which was a lot of fun. When it started to rain we got served awesome fish burgers and cheap drinks and then danced around.
---
Would I Recommend the Cook Islands over Fiji or Maldives?
It all depends on what you're looking for. If you're looking for a quiet honeymoon destination with almost no tourists then the Cook Islands are for you, but if you're going solo and want to party then choose Fiji!
The Maldives is a completely different option for those wanting serene environment. I went solo and I still had a great time though!
---
Fun Facts About the Cook Islands
– The currency of the Cook Islands is the New Zealand Dollar, but they produce their own version of the $2 coin which is shaped like a triangle, how cool is that! However, the triangular coins are disappearing from the islands because many tourists like to keep them as souvenirs. I'm guilty of this as well 😉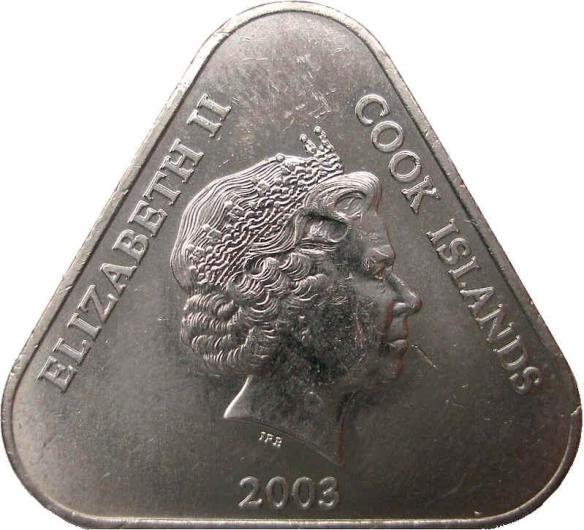 ---
– The circumference of Rarotonga is only 32 km (20 miles) so there are only two bus lines: clockwise and counter-clockwise.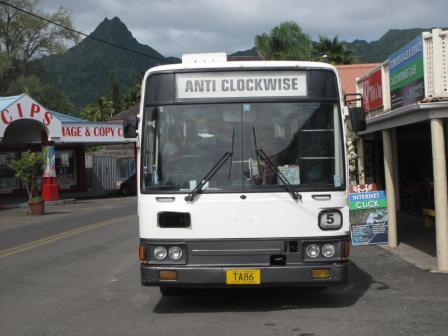 – The Cook Islanders are champions in international coconut picking competitions. Skilled islanders can climb the palm, grab the coconut, and descend back down in less than 15 seconds!
– If you're flying to the Cook Islands from Auckland you gain an extra day, because you're crossing the international date line. I flew out of New Zealand on Saturday at 10 pm and arrived in Rarotonga 3 hours later at 1:30 am on the same Saturday!