Loire Valley is the region called the 'Garden of France' for a good reason. Countless acres of beautiful woods, vineyards, and farmland that produce some of France's top delicacies, combined with history and beautiful architecture. It calls for an exploration. In my opinion, Loire Valley castles are real must-do when you're in Paris. They're easily accessible and more than worth your time.
There are over 1000 chateaux in Loire Valley but unless you're a castle fanatic, you're most likely not going to see all of them. Most visitors to Paris have very limited time, and this is when day tours come in handy. I wholeheartedly recommend Loire Valley tours from Paris if you're short on time.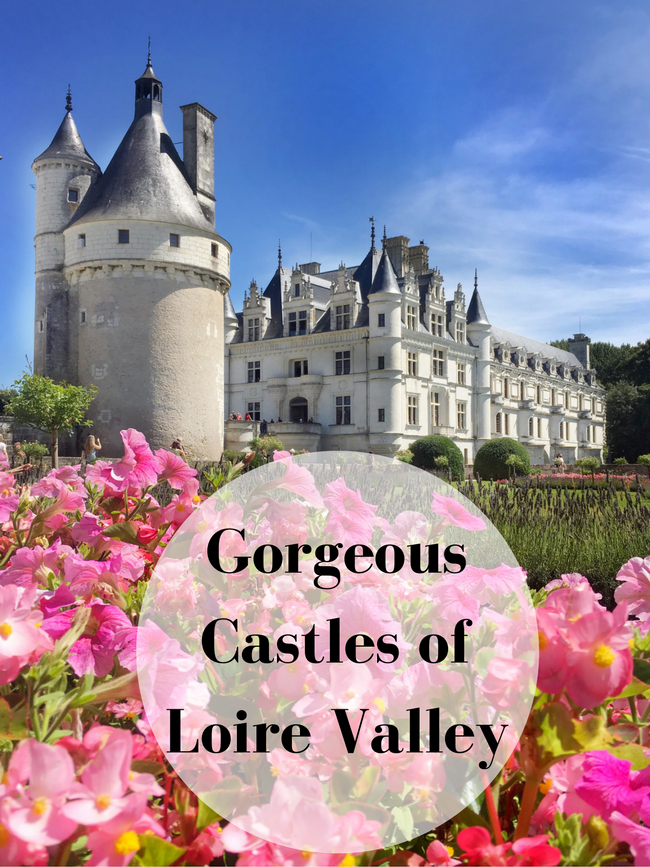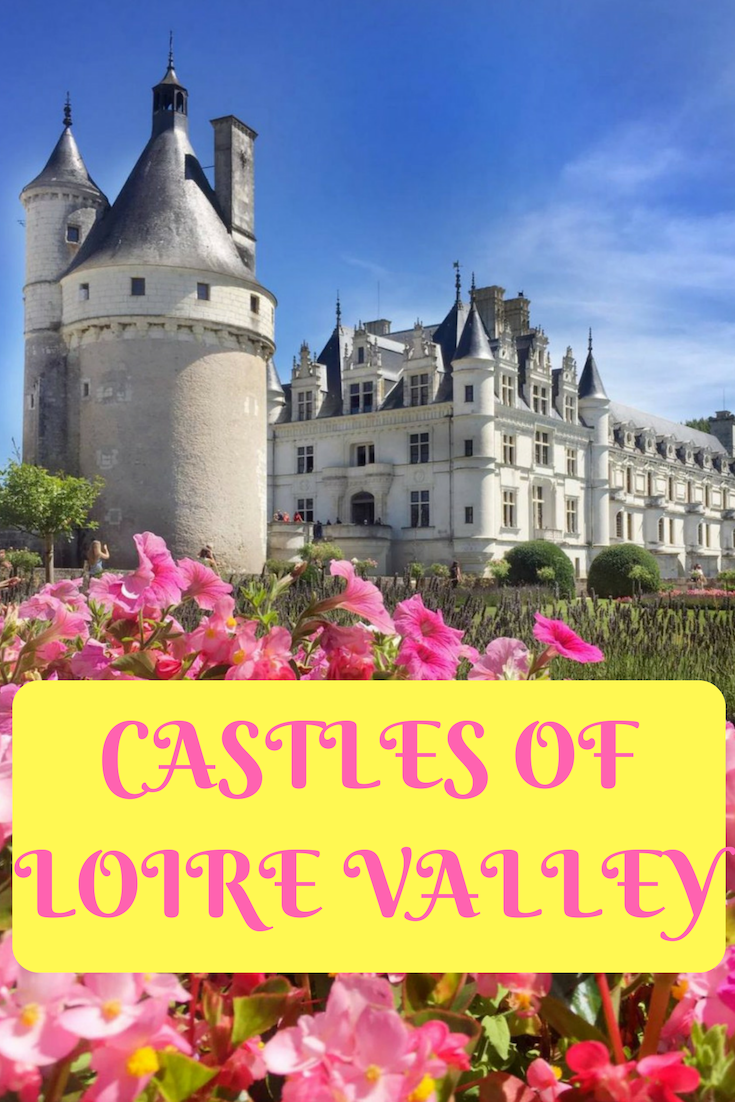 ---
Day Tours to Loire Valley Castles from Paris
I know what you're thinking: why did I go on a tour and not by myself? Simply because of the logistics. Many castles were impossible to visit by public transport. And I didn't want to waste half of my time in the region sitting on buses and trains.
I considered renting a car, but I quickly discovered that apart from a huge amount of stress caused by driving in Paris, I was also going to overpay a lot. For $100-250 depending on the option, I was going to be driven to the 3 most famous castles and given entrance tickets. It was a good deal!
Getting to the Loire Valley from Paris takes approx. 2-3 hours, therefore the tour started at 7 am from in front of the Louvre Musee. It gave me the unique opportunity to see it without any people in front. From there we proceed to the bus. I have to say I was slightly scared of a big bus tour at first. But I was basically given an option of joining the guide or explore each castle on my own – basically what I wanted.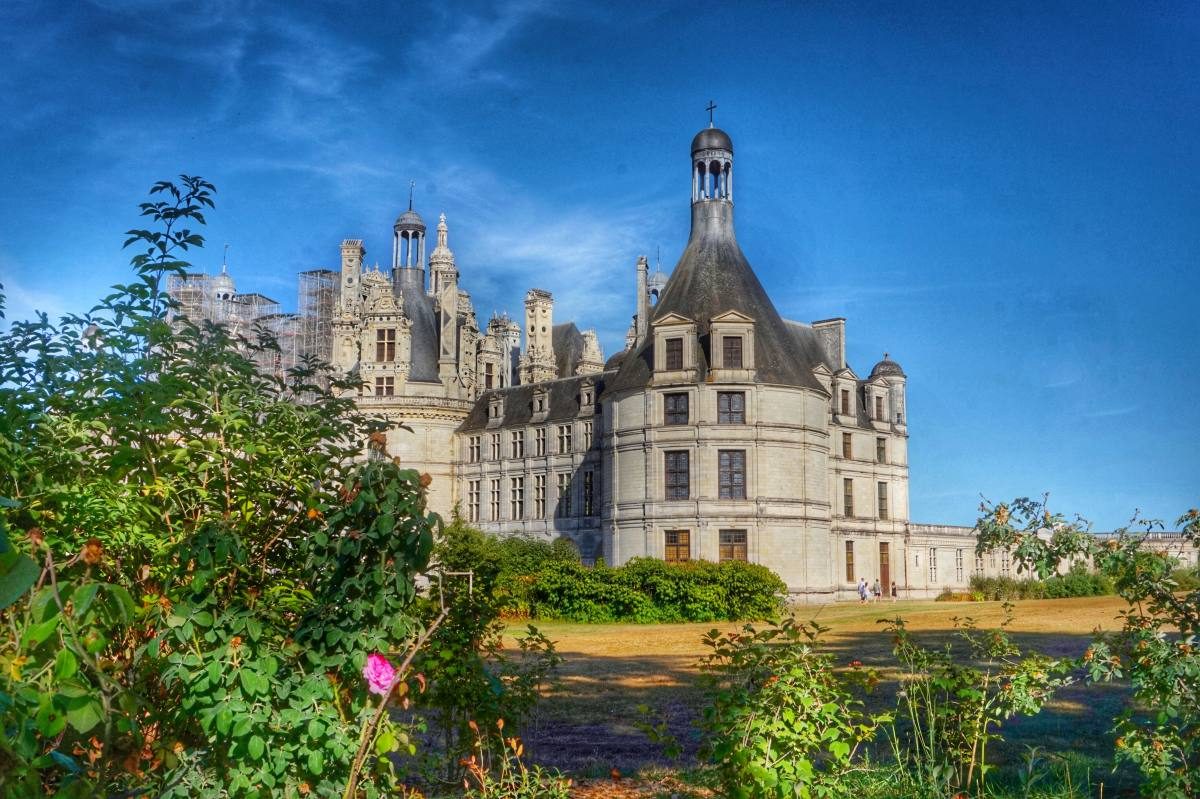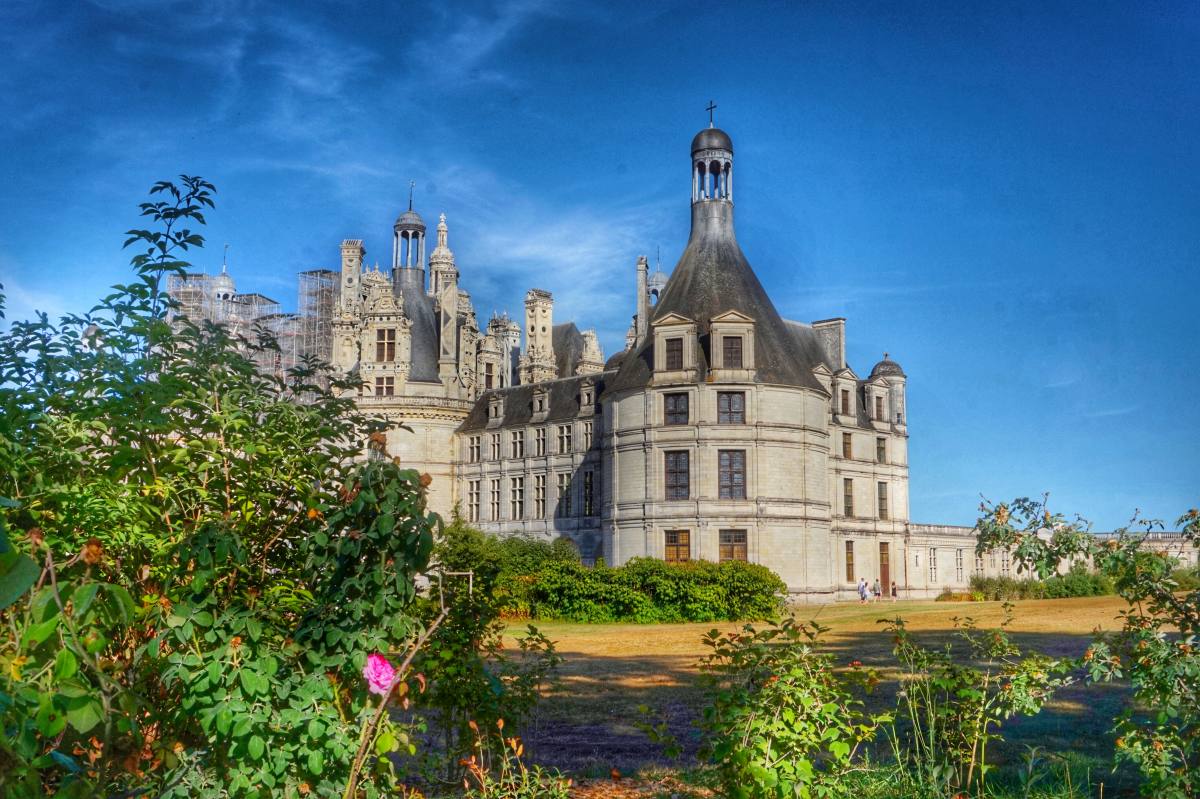 ---
Amboise Castle
The first stop of the day was Amboise castle, located on a high rocky promontory which dominates the city and the River Loire. I must admit that I didn't find it very spectacular at first, probably because it's a small castle, but I quickly changed my mind.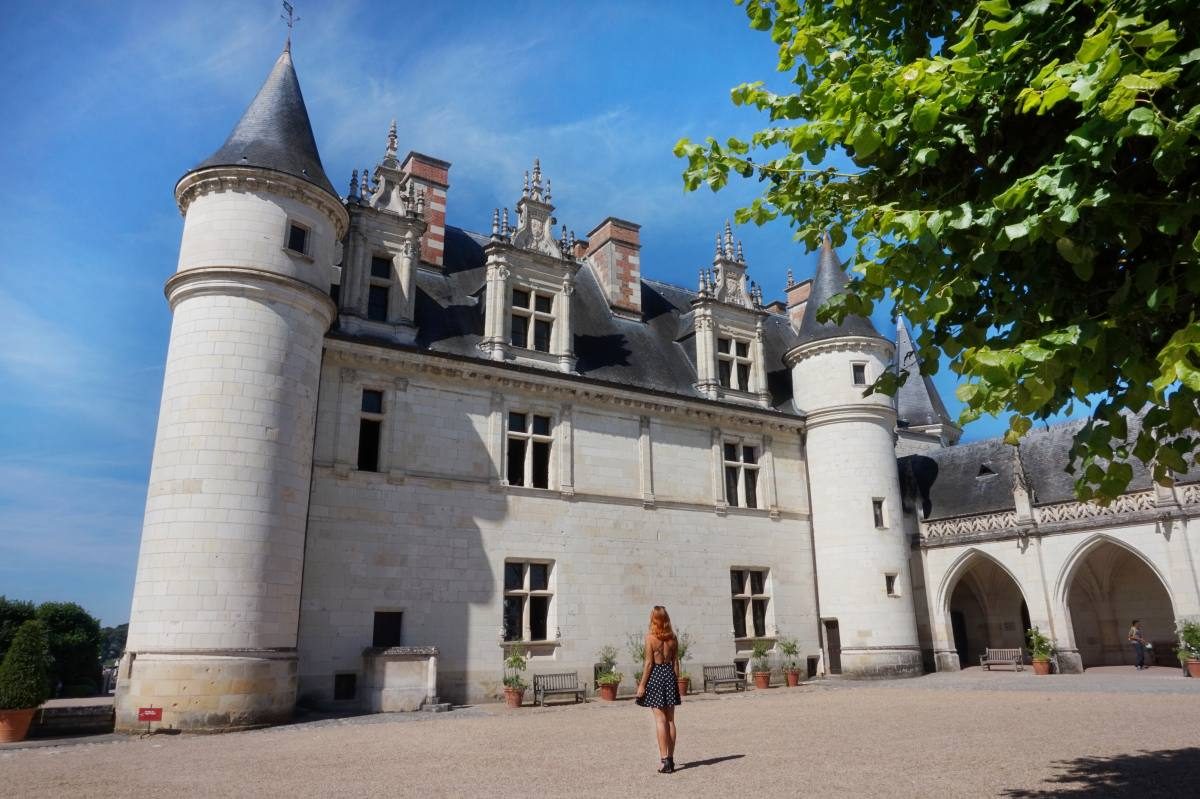 ---
The village below the castle looked like straight out of Disney's Beauty and the Beast (although it was actually inspired by the town of Alsace): narrow streets were full of cute restaurants and local stores. It's obviously touristy, but still quite charming.
Amboise hides many unique features and stories. For instance, there is a tower called the horse tower. Its spiral entryway has no stairs to make people on horses able to travel up and down easily. In the same tower, there is also some 'Medieval graffiti' on walls:  engraved dates, names etc.
The castle was visited by many significant historical figures, such as Anne Boleyn, wife of Henry the VIIIth, during her service at Queen Claude's court before she became the Queen of England in 1533. Amboise later became home to another famous name, Mary Stewart Queen of Scots, who was at the court of Henry II and remained in France until her return to Scotland in 1561.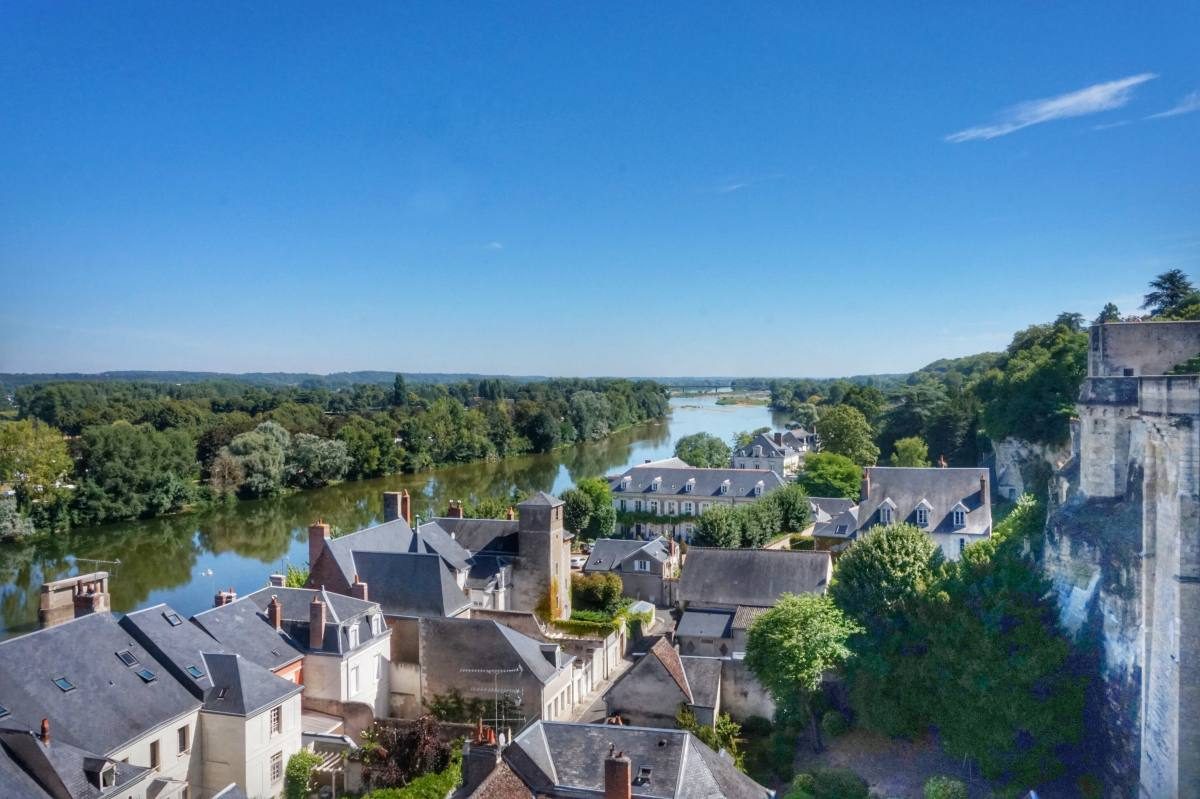 ---
Did you know that Leonardo da Vinci lived and died near the castle in Clos Luce, just 500 meters away? The genius got invited by King Francis I and spent his final 3 years at the King's court. He's believed to have designed the horse tower. His body is actually buried in the Chapel of Saint-Hubert on the castle premises.
Amboise is also one of a few Loire Valley castle that hosted an important event. It was inside these walls when the Edict of Amboise was signed in 1563 ending the first phase of the French Wars of Religion.
However, due to the massacre in medieval times, Amboise Castle is considered haunted. Many visitors claim they felt the paranormal aura, but unfortunately, I can't say the same thing 😉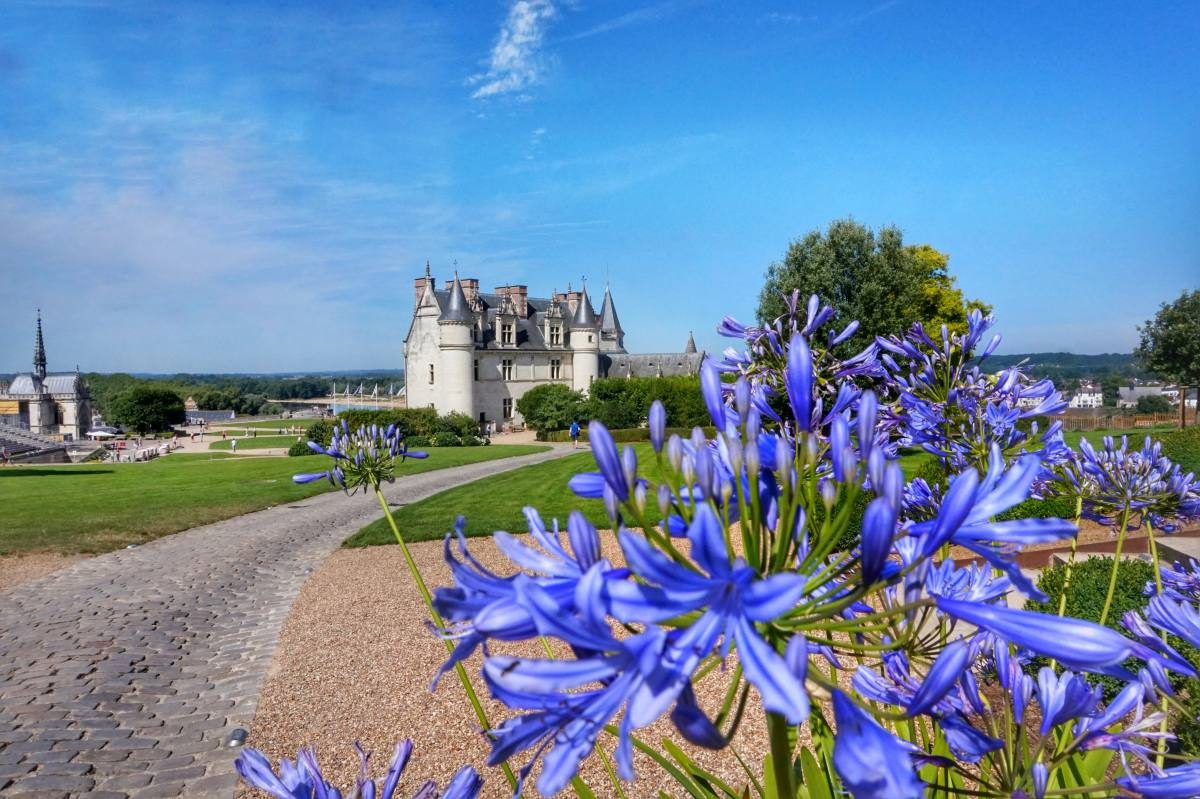 ---
Chenonceau Castle
My second stop was the castle of Chenonceau is arguably one of the Loire Valley's most recognizable and romantic châteaux. It was also the most crowded castle (second most visited castle in France after Versailles). But it might have to do with the fact it was the middle of the day. One way or another you shouldn't skip this castle on your visit to Loire Valley!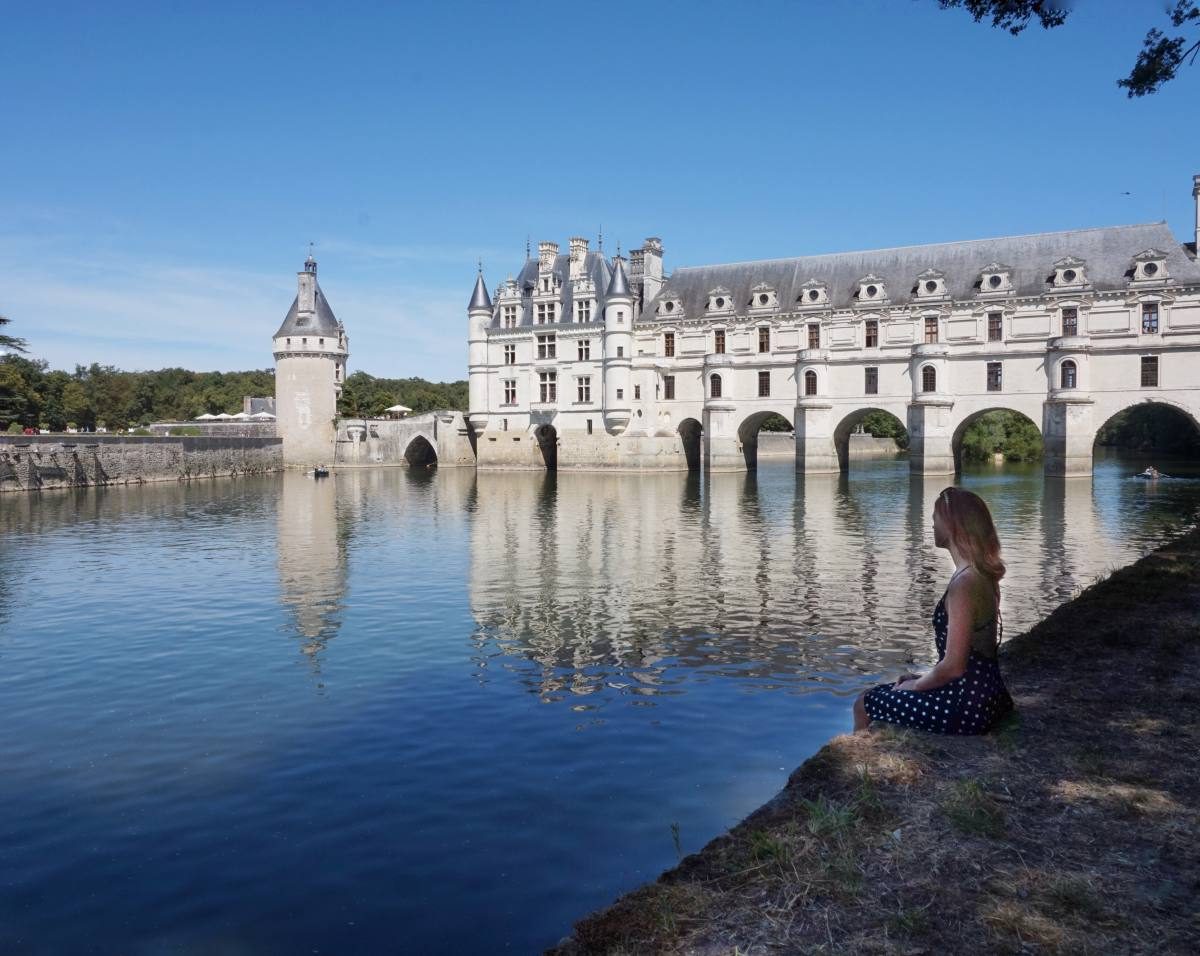 ---
Chenonceau's most interesting story isn't about who constructed it and why, the fact that for many years this castle was the abode of King Henry II's mistress Diane de Poitiers – who also happened to be his nanny growing up. If you ever read the Lives of Fair and Gallant Ladies – stories collected by the French chronicler, you know that stories like these weren't rare at French courts.
While many historians say that it was the only royal residence that also served the mistress, it also happened in England. Hampton Court Palace was used and owned by almost every mistress of Henry VIIIth before he made them Queens.
Queen Catherine de'Medici adored Chenonceau and often bullied Diane into exchanging it for the Château Chaumont. Therefore it's not surprising that upon the death of King Henri II, Catherine showed her power by kicking the mistress out to a more humble castle and taking up residence in Chenonceau herself – adding the famous wing spanning the river.
Both Diana and Catherine created the most beautiful gardens which you get the best view of from the 2nd floor of the castle. I was lucky I visited the place during the summer as the flowers were blooming.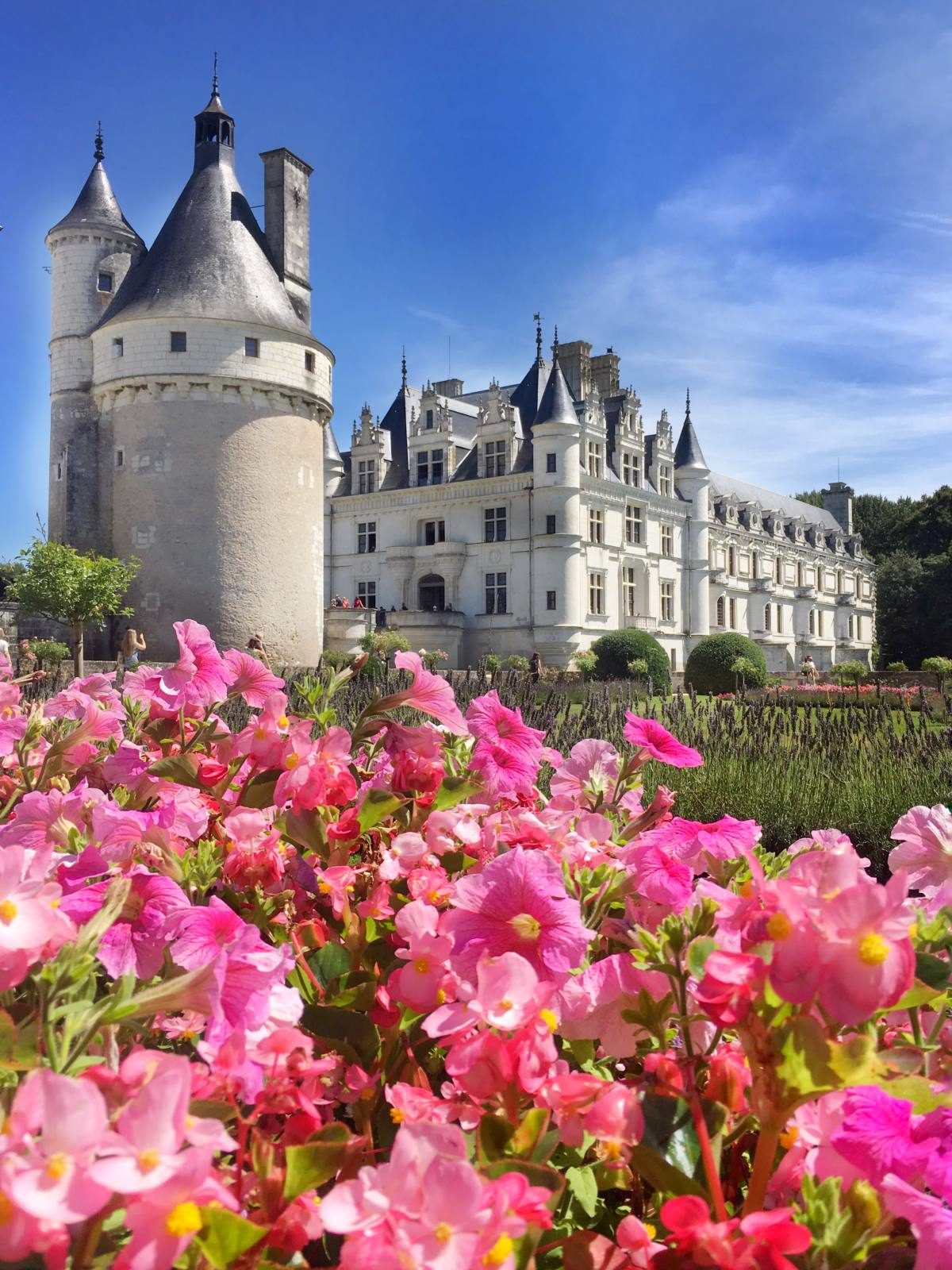 ---
The first firework display in France was held here in 1560 to commemorate the coronation of Francis II – crowned aged 15. Shortly after the castle was forgotten and left unused almost until the 19th century until women took over it again. No wonder Chenonceau's nickname is 'the castle of six ladies'.To get to the other side of the river you need to pass through the castle. Interestingly, during World War II this river served as the demarcation line between Vichy-free Paris and occupied Paris. Many resistance members used Chenonceau to smuggle people to safety.
After walking around the castle and enormous gardens, I decided to take a stroll around the whole property. To my surprise, I discovered an incredible restored French farm (with donkey stables) and rooms transformed into a temporary hospital during World War I.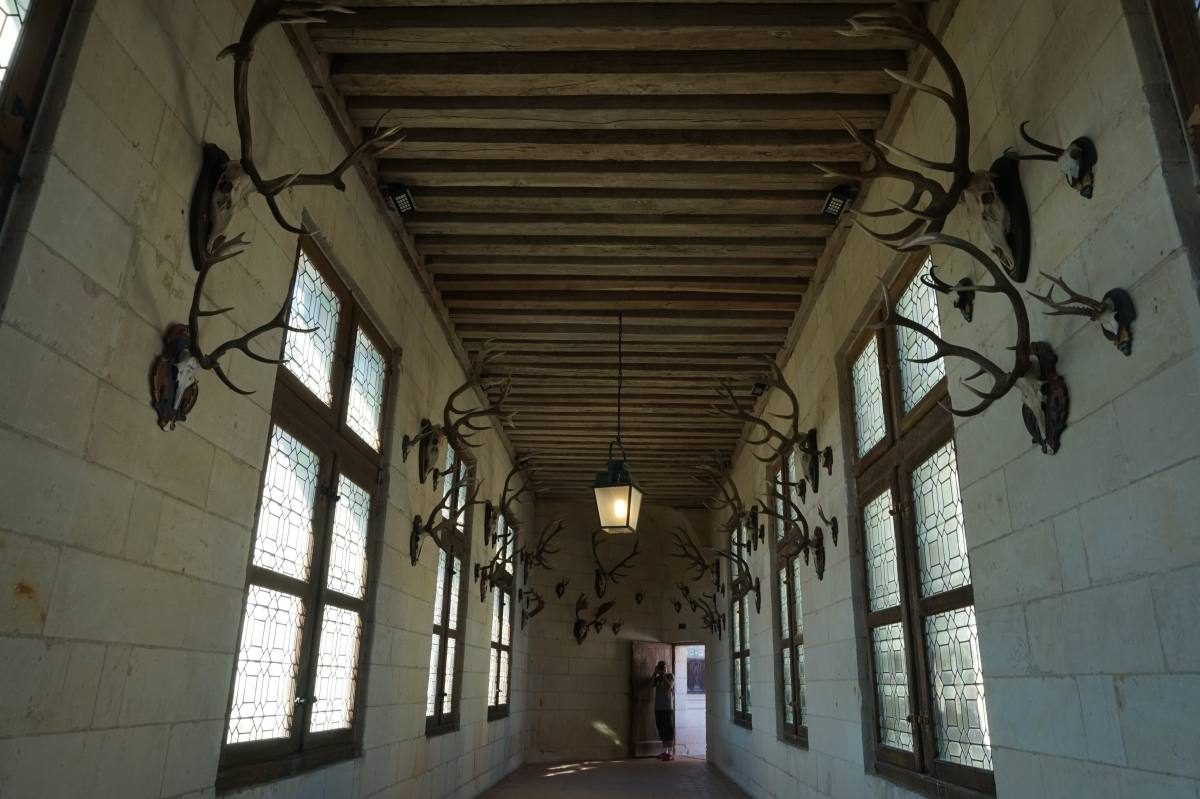 ---
Chateau de Chambord
The last stop of the day was the hunting lodge of Francis I. Chambord castle, built to be a representation of the power and wealth of the King. The bus dropped us off less than an hour before closing, therefore all the tourists were leaving the castle. Named like the famous raspberry liquor, Château de Chambord is the most prestigious, majestic and extravagant in the Loire Valley.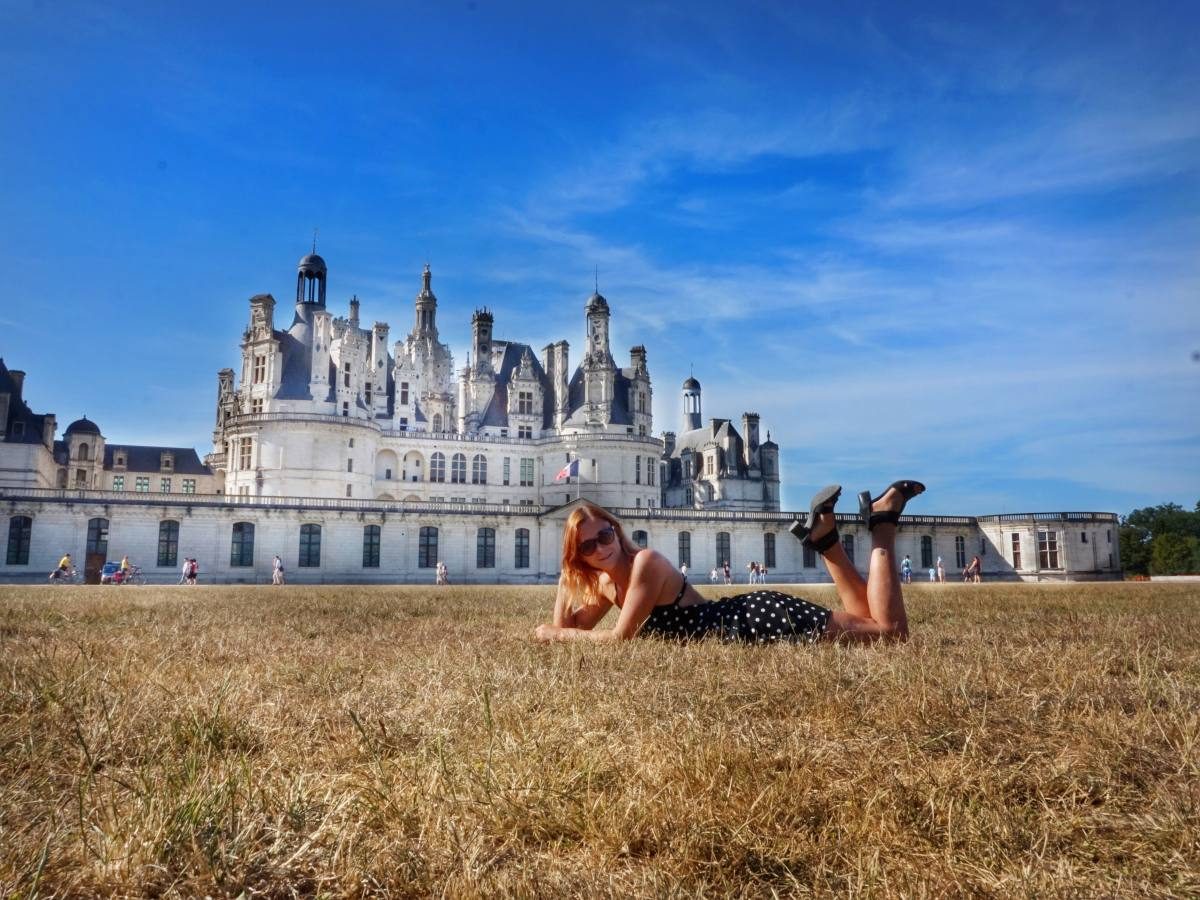 ---
The largest chateau of the Loire Valley actually inspired the Beauty & the Beast castle, but similar to the Disney's story the castle was never a royal residence and no one ever lived there. Ironically, the only 'long-term' (80 days) resident was actually the King of Poland, not France – Stanislaw Leszczynski.
For a place with 426 rooms, 282 fireplaces, 800 columns and 77 staircases it's really a shame but due to its size and high ceiling, the place was impossible to keep warm. This is why most of the castle remains unfurnished and might surprise any visitors.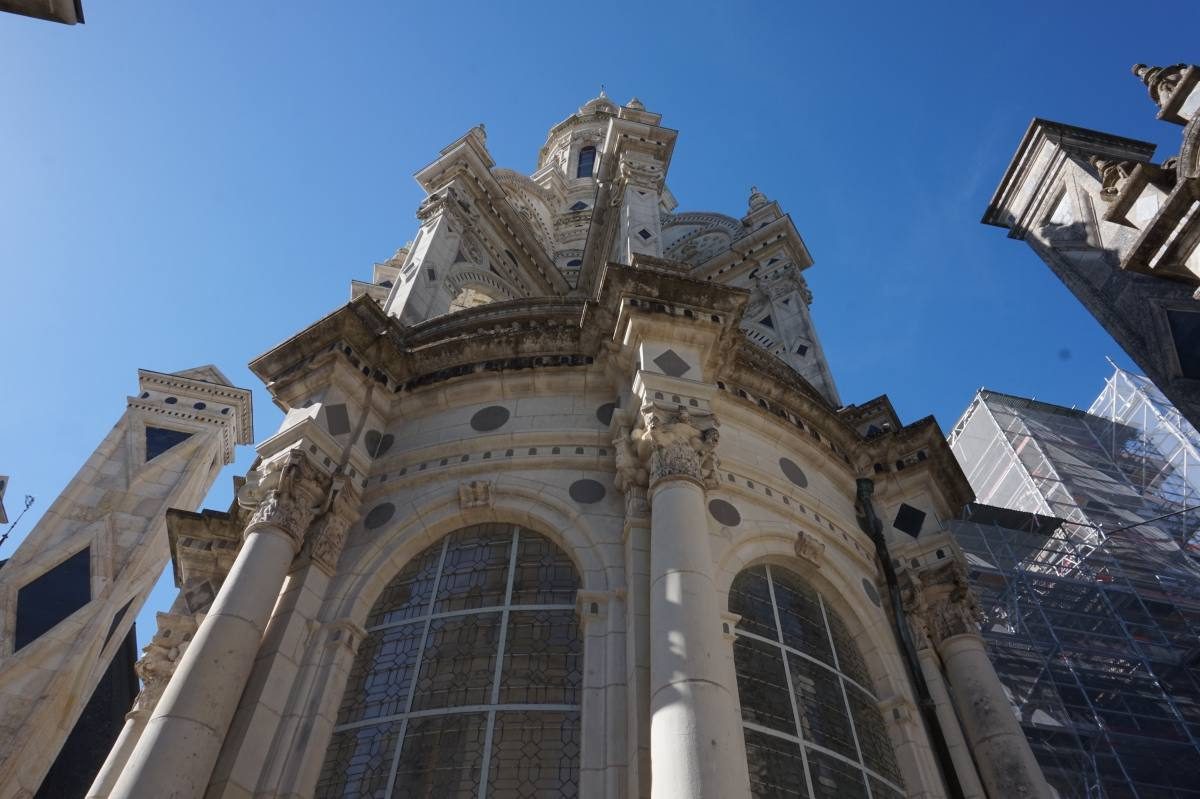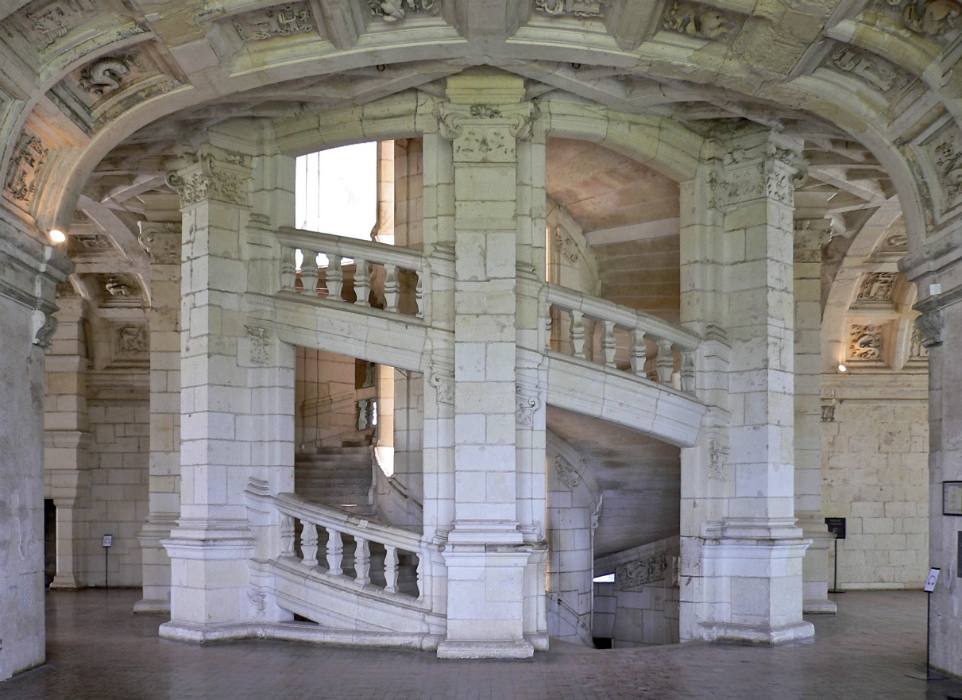 ---
One of the most remarkable features of Chambord is the double spiral staircase – possibly designed by Leonardo da Vinci might. It consists of two parallel stairways wrapped around one another, where two people can walk up and down without ever meeting each other.The highlight of Chambord for me was climbing to the top of the castle. It was actually meant to look like the skyline of Constantinople. From here you were able to get a great view over the rest of the region like the Royals were observing hunts.
I was told that Chambord is also haunted by the ghosts of fallen soldiers from the Franco-Prussian War. The castle was a temporary hospital where most of them died. Boo!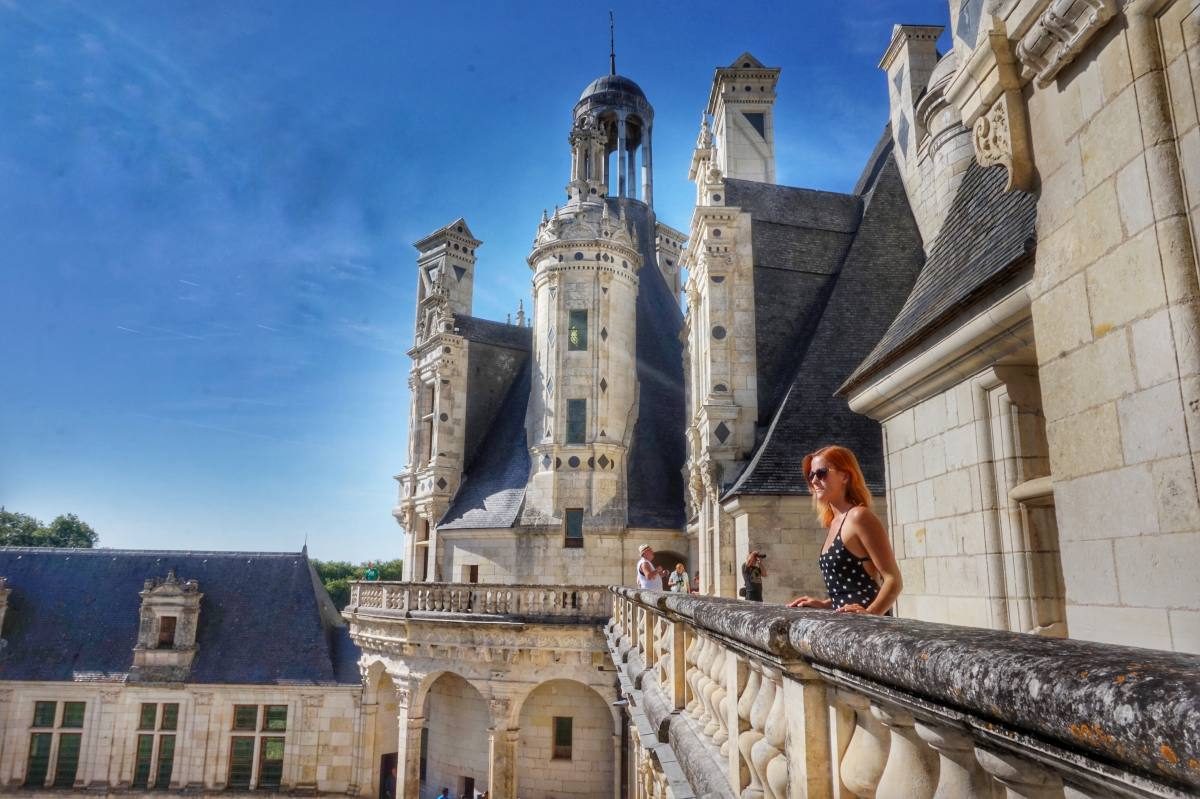 ---
When to visit Loire Valley castles?
If you want to see the royal chateaux of the Loire Valley cast in the golden glow of sunlight, spring and summer are your best options. You can make a picnic, cycle, hike and enjoy the outdoors while the gardens are blooming. But you also need to be prepared for crowds and lines
Not that the chillier months are without appeal. Crowds thin in autumn and winter, leaving only the locals and a few hardy travelers to enjoy the peace and quiet. Most of the major chateaux remain open for visitors who want to explore.
---
Where to Stay in Loire Valley?
If you have more than and decide to stay in Loire Valley overnight, instead of taking the day tour.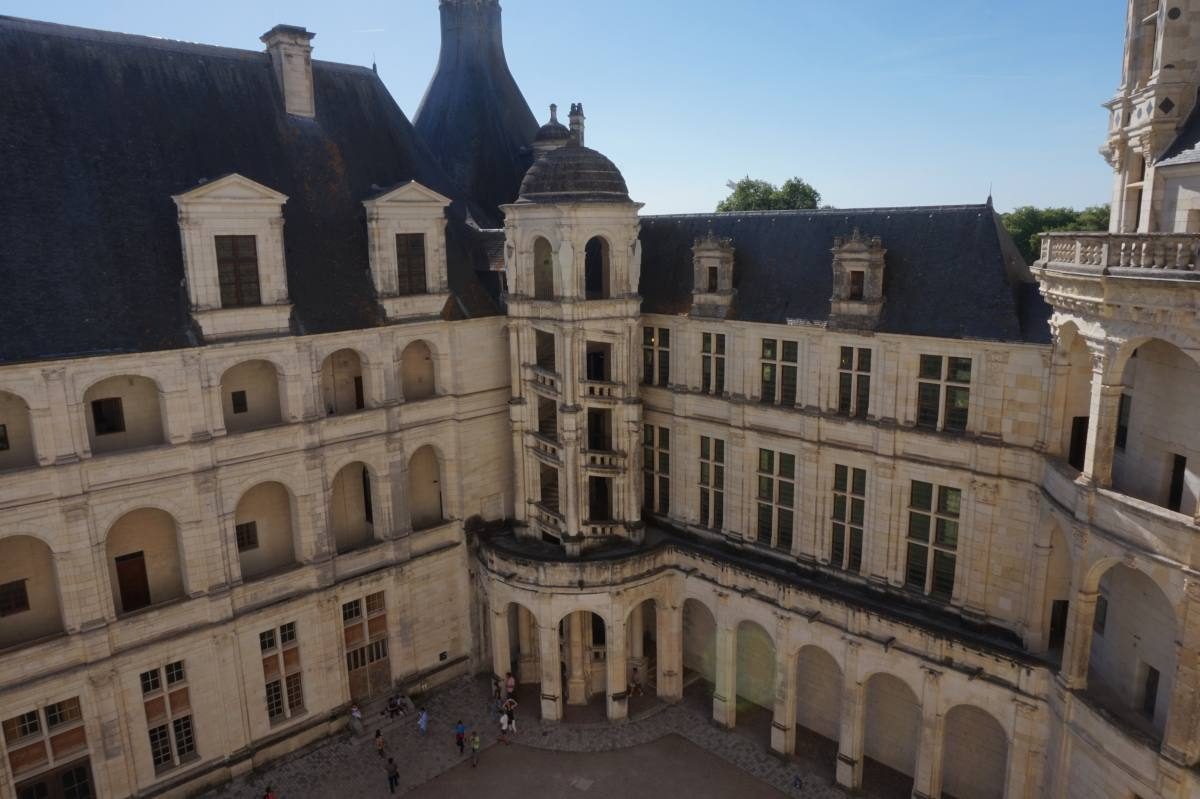 ---
The region of Loire Valley, while famous for its wine, fine food, has numerous châteaux associated with royalty and high nobles during the Middle Ages and Renaissance period. It's a great place to visit even for those who want to just relax. As the Loire Valley castles had little strategic value, many were converted into comfortable and less drafty palaces. It made them eye candies for tourists.A visit to these magnificent Loire Valley castles provides a truly authentic and unforgettable experience. It's a glimpse of the area's rich past and breathtaking present.