Many people automatically assume they need a car when they travel, but in Europe it's not always the case. In some places like London or Paris, it can often be more hassle than it's worth. Even if you're traveling with kids.
There's no one-fits-all situation, as it depends on what you want to do.
Renting a Car in Paris: Is It a Good Idea?
Renting a car in Paris is usually not worth it, but in some instances, I might recommend it.
Ask yourself what are you planning on doing in Paris. Are you taking any trips outside of Paris? Are you a confident driver? Are there options to see what you want to see another way?
I've been to Paris a dozen times and had a chance to live in Paris as well. Only twice I've actually had to rent a car in Paris.
In fact, even when my family drove to Paris from Poland with our own car we were always dumping it at cheap parking outside of Paris and taking a train to the city.
Why?
It wasn't just about the cost. Parking on the street is really difficult to find in Paris. Quite often you might be driving in circles for hours before you find a spot and have to walk anyway. If you even manage to parallel park in a tight spot 😉
Another reason not to rent a car in Paris is that there's a lot of traffic and drivers are crazy. If you don't believe me, just take a look at the area near Arc de Triomphe. I've done it twice and I feel like no one really understands what's going on (it's sort of like driving in Mexico City – squeeze in and hope you won't get hit).
I'm confident that most tourists don't need to rent a car in Paris. All the spots are easily accessible by public transportation. It will also be significantly more expensive because even if you find parking it usually costs a ton of money.
---
Using Public Transportation in Paris
Public transportation in Paris consists of buses, the metro, and the RER (Regional Express Network).
If you're traveling with someone with reduced mobility or a baby stroller metro might not always be a good idea as very few stations have elevators there are lots of stairs (Paris is way worse than London when it comes to accessibility). It's also very crowded during peak hours.
This is where buses come to the rescue as there are around 100 bus lines that serve Paris. They're pretty reliable and most have ramps. You'll also be able to see Paris from the window.
If you need to go further away like to Versailles or Disneyland, you need to take RER. There are various lines that also can take you to the airport.
Alternatively, there is Uber and taxis. Taxis in Paris are not as expensive as people usually assume. The most I ever paid (and I was stuck in traffic for almost an hour) was 21 EUR to get from the Eiffel Tower from the 11th (passing Bastille) which is over 7km and pretty much across the entire city. Considering the fact that we were 2 adults and 2 babies it wasn't a bad price.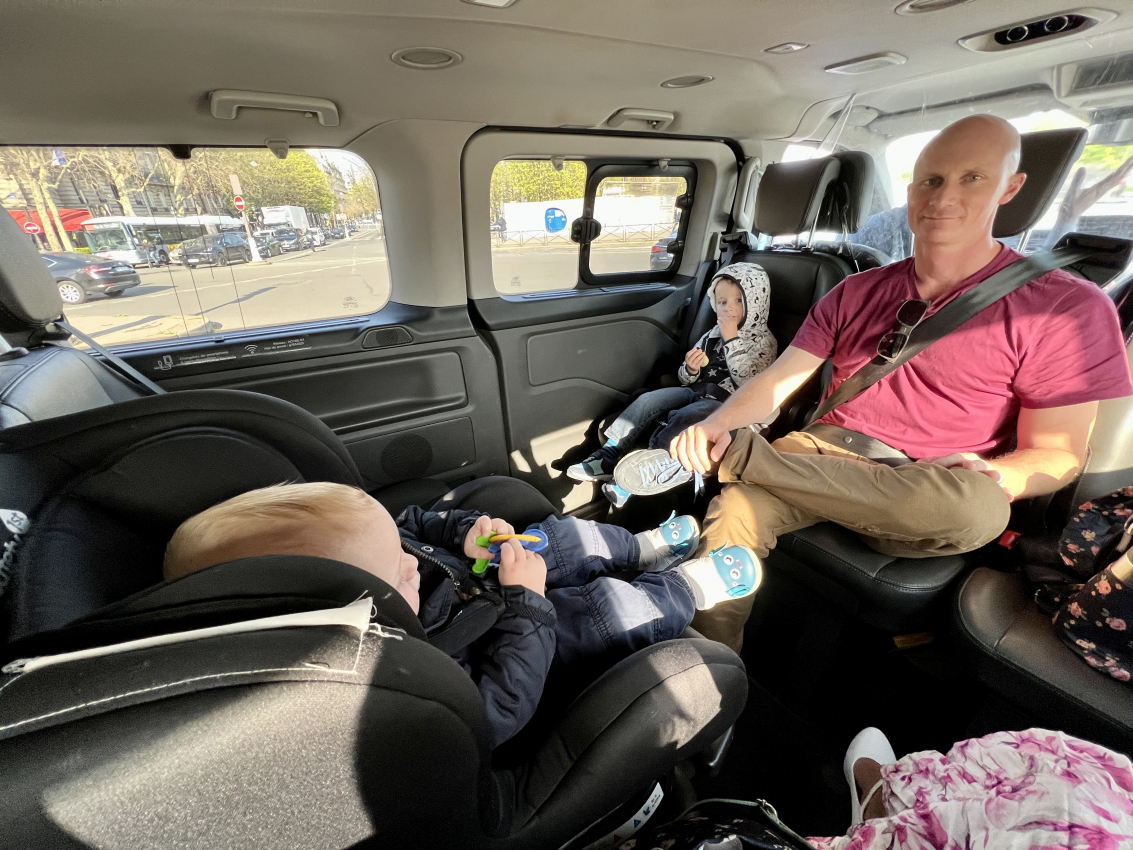 When You Might Need to Rent a Car in Paris?
If you're planning on taking a road trip around France (which I HIGHLY recommend!) then you might want to take a train to Charles de Gaulle Airport and rent it from there to avoid Paris traffic.
Some day trip from Paris can be done by rail or tour companies (eg. Disneyland, Versailles, Mont St Michel, Giverny), but I would say that having a car to drive to Loire Valley castles. It's totally possible to see it on a tour (I've done it in the past), but you will be able to have more freedom with your own vehicle and see more if you decide to stay overnight (and there are plenty of amazing places to stay in Loire Valley next to castles!).
While France has an extensive rail network, a car is the best way to explore the country in total freedom. If you're planning on seeing the south of France, French Alps, or the Alsace region a car is a must!