When one thinks of Paris, often the emotions conjured up are centered around fresh warm bread, excellent wine, world-famous landmarks and delectable cuisine. It can be easy to overlook the countryside beyond the city of Paris, but if you travel just 80 km northwest of the city, you'll find yourself in Giverny.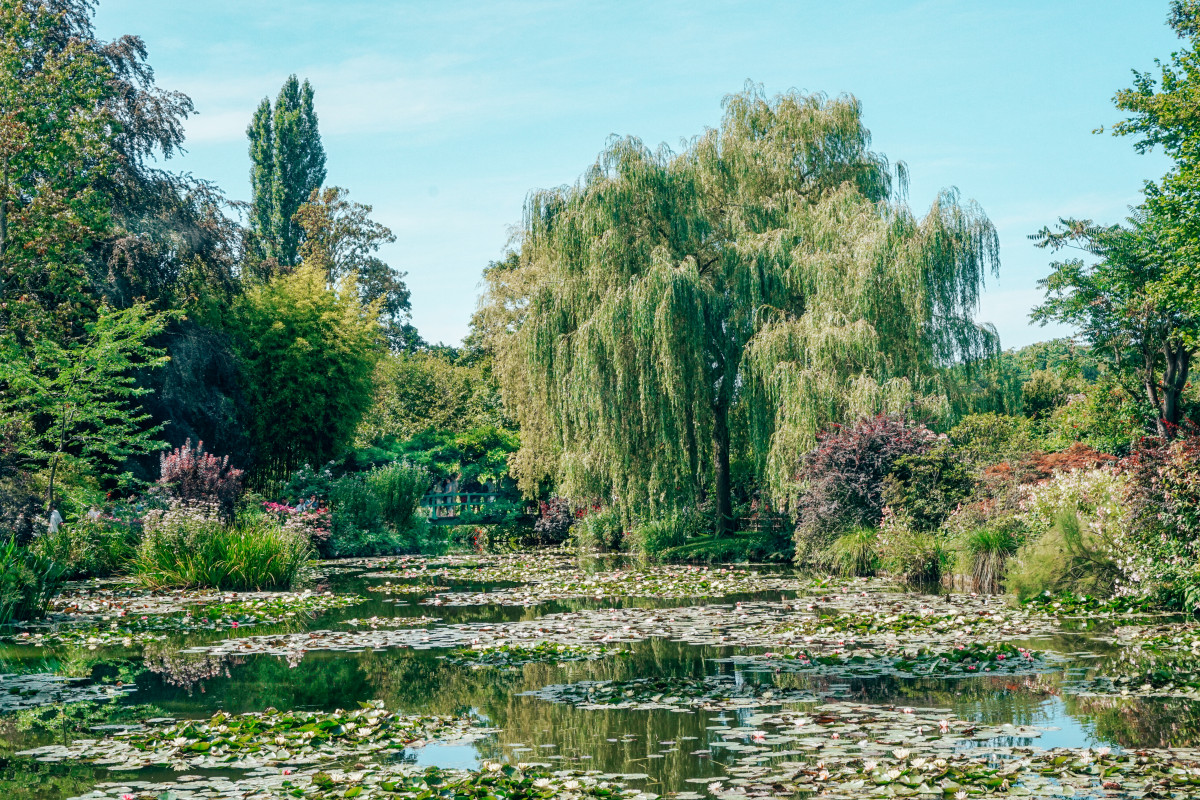 ---
History of Claude Monet and Giverny
Monet lived in Giverny from 1883 until his death, and embedded himself in the country lifestyle, creating in his garden the very lily ponds that became the subject of so many of his paintings. At least five of these paintings were called "Water Lilies", as he often painted the same subject over and over – the Water Lily Pond, only changing the season in which the painting was set.
Claude Monet's property is now largely a tourist attraction, with artistic souls from all corners of the earth descending on the house and its gardens, largely enjoying the beautiful flowers and ponds created and planted by Monet himself all those decades ago.
With its salmon pink and green exterior, the house itself exudes tradition and provides a majestic insight into the personal life of the famous artist. To preserve its tourist status, the studio at the property has been completely restored, alongside work to replant and gardens to be just as they were back in the 1880s, including walls of hollyhocks, roses, tulips, and poppies.
As a result of its incredible artistic history, Giverny is a prominent destination in the travels of any art lover. As well as Monet, a number of American Impressionist artists also settled in Giverny in the late 1880s. While the First World War eventually put an end to the wave of artist residents, the village has not lost its sense of stylistic elegance.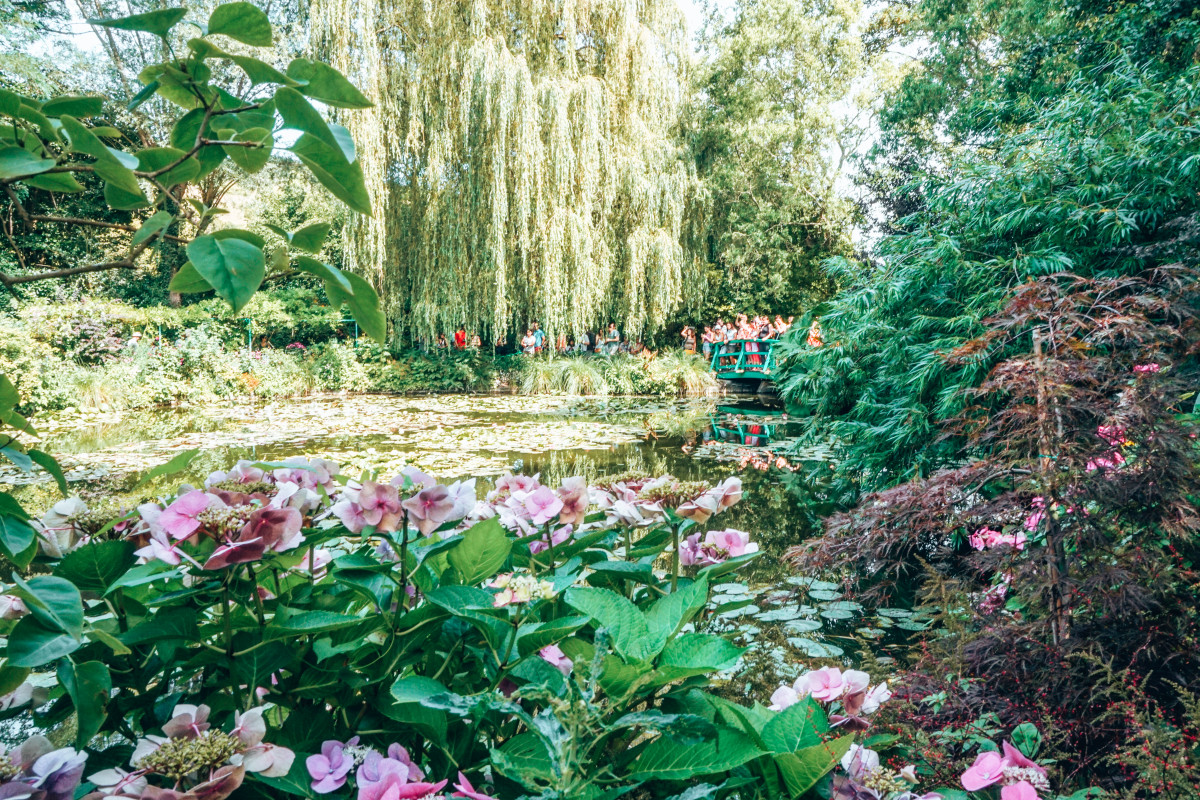 ---
Where is Giverny?
Located right on the edge of the River Seine it's home to Claude Monet's home and garden – now called the Claude Monet Foundation. Monet, with his idyllic landscape paintings, got his inspiration from Giverny, where he spent over 20 years of his life.
It can easily be visited during your stay in Paris, without having to spend an extra night somewhere in the area.
---
How to Get to Giverny from Paris
There are various ways to get to Giverny from Paris. The first and most obvious way is to hire a car for a few days to visit many amazing places around the city.
You can also visit Giverny on your own which will take you a bit over an hour. You'll need to catch a train from Gare St Lazare to Vernon, and then take a bus to Giverny. Alternatively, many people prefer to rent a bike and bike from Vernon.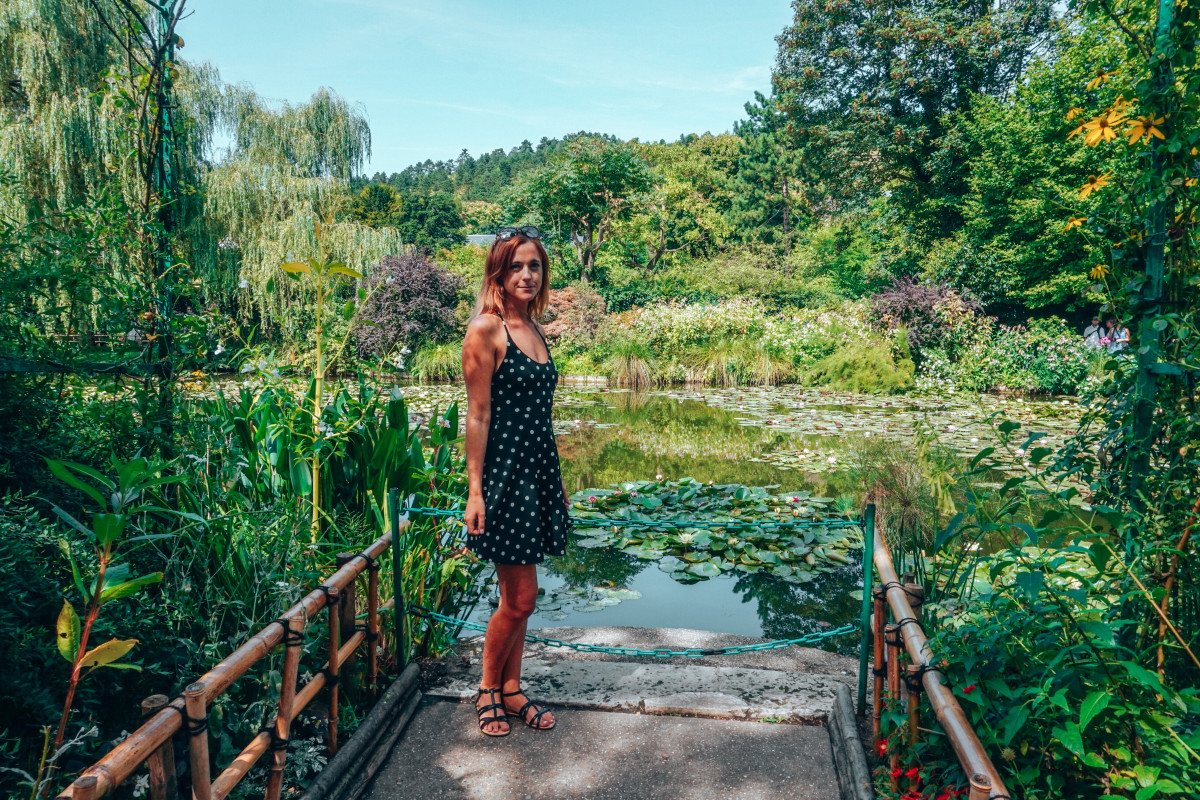 ---
Tours to Giverny from Paris
Another option would be booking arranged transportation. While you will get there during the day and the place will be busy (it's always busy though unless you're there first thing in the morning), by booking a bus transport you'll be able to skip a long time to buy a ticket. When I first visited it in July I was glad I didn't have to wait in line for a ticket as it'd have added at least 2 hours of pointless queuing.
Giverny tours also come with a combination of other attractions which saves you time, but I wouldn't recommend all of them.
I highly recommend visiting both of these places and it's a great tour as these places are nearby. Auvers Sur Oise has the best interactive art exhibit I've ever been to and trust me, as an art historian I've seen many.
This is only recommendable if you're REALLY short on time, simply because you won't see much of Versailles itself in the summer. Even with skip the line tickets to Versailles you still have to wait in line and pass security checkpoints, which doesn't give you much time to explore anything.
Unless you really want to run to the Hall of Mirrors and taking a glimpse of the gardens as you need to leave to Giverny, dedicate an entire day for Versailles. You'll thank me later.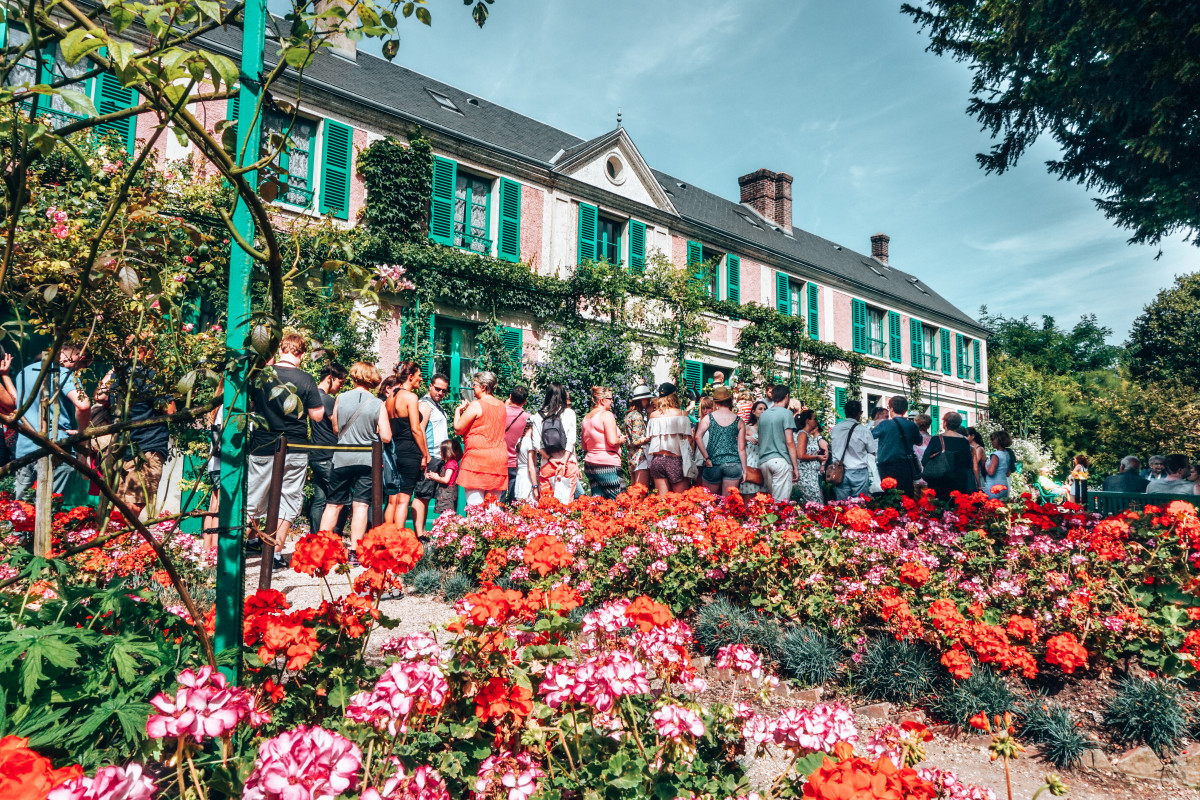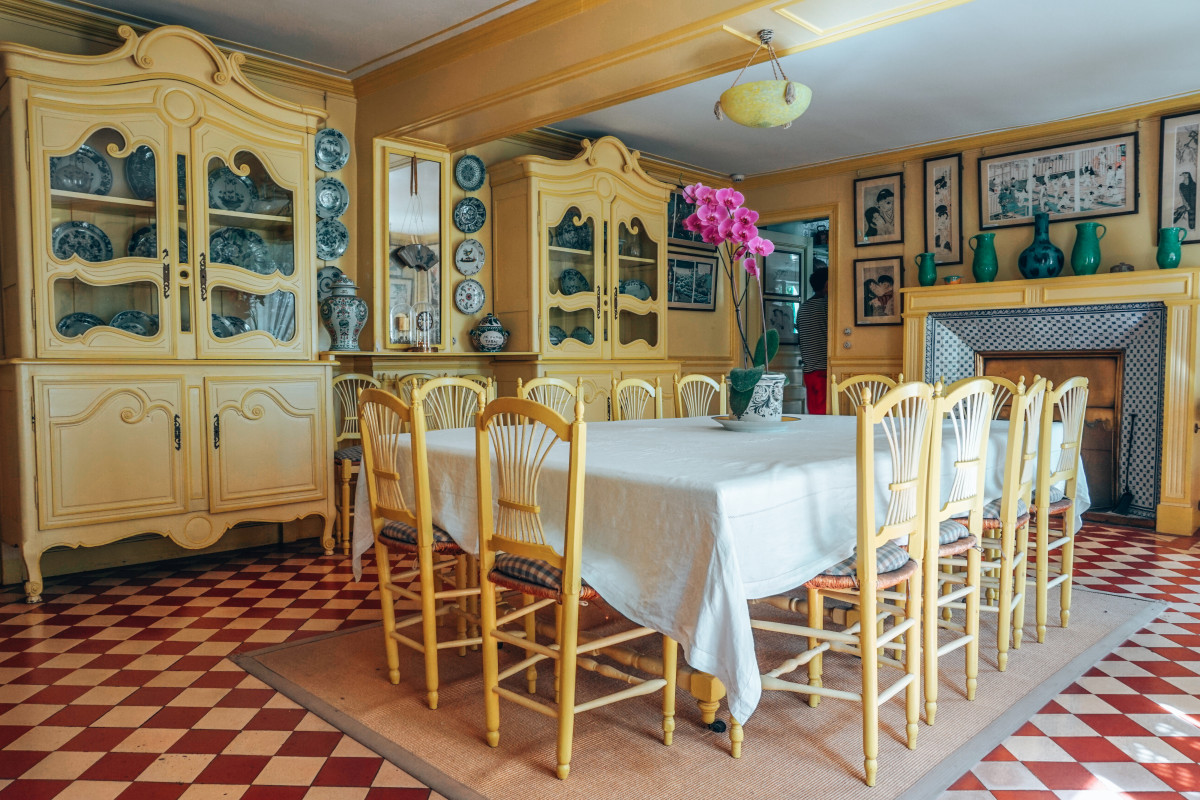 ---
What to Do in Giverny?
Despite an obvious heavy emphasis on art, that is not all that Giverny has to offer. The town itself is well located, close to Paris but still far enough away to be peaceful and idyllic.
Musée des Impressionnismes Giverny
Giverny is also home to the Museum of Impressionism, which allows the art colony to live on despite its cutting end in World War 1. The Hotel Baudy, which once signified the artistic hub of Giverny, is now a café and restaurant; still decorated to represent what it would have looked like all those years ago. The street that is home to Monet's Foundation is also the location of a number of smaller impressionist galleries, in celebration of the village's artistic legacy.
Hot Air Balloon Tour
Of course, there are other ways to see Giverny that don't involve standing around in queues and traipsing around gardens along with hoards of other art lovers. For the adventurous, Giverny offers hot air balloon rides over the gardens and village of Giverny, allowing you to take in the sheer magnitude of the countryside and natural beauty, with a spectacular 360 view and a certain degree of mystery, as you can never tell where the ride is going to take you.
However, personally, I think there are better spots around Paris to take a hot air balloon tour. Fontainebleau Castle is one of them.
Another option available to the active visitor is a bike tour, whereby tourists can hire a bike and take the road from Paris to Giverny on two wheels. This is an organized trip that requires a minimum level of both fitness and willing but is well worth the effort as you cycle past fields of wheat and sunflowers; through idyllic towns and along country lanes.
Hiking
Visitors to Giverny can take a break from all the art if they wish, and immerse themselves instead in its natural subject, by taking a walk around some of Giverny's beautiful trails. The old railroad can be followed around the whole of Giverny and into neighboring towns, giving walkers a chance to appreciate the sights and sounds of the French countryside.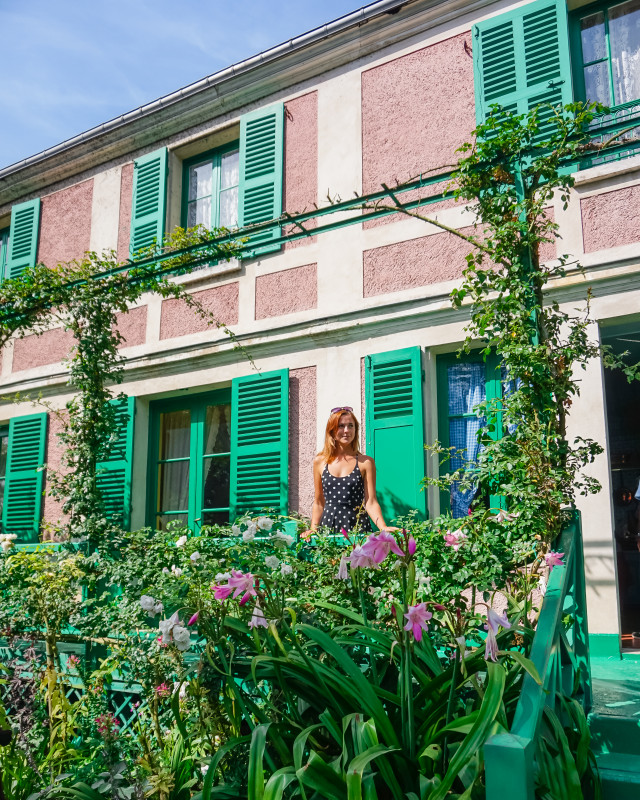 ---
When to Visit Giverny?
While the summer months are typically heaving with visitors, the early Spring and Autumn months can be much quieter – and no less beautiful. Depends on the time of your visit, you'll be able to see different flowers blooming in the garden.
The water-lilies, inspiration for Monet's Nymphéas series, still bloom well into October (they begin in July). In April you'll be able to see a beautiful Wisteria hanging off bridges.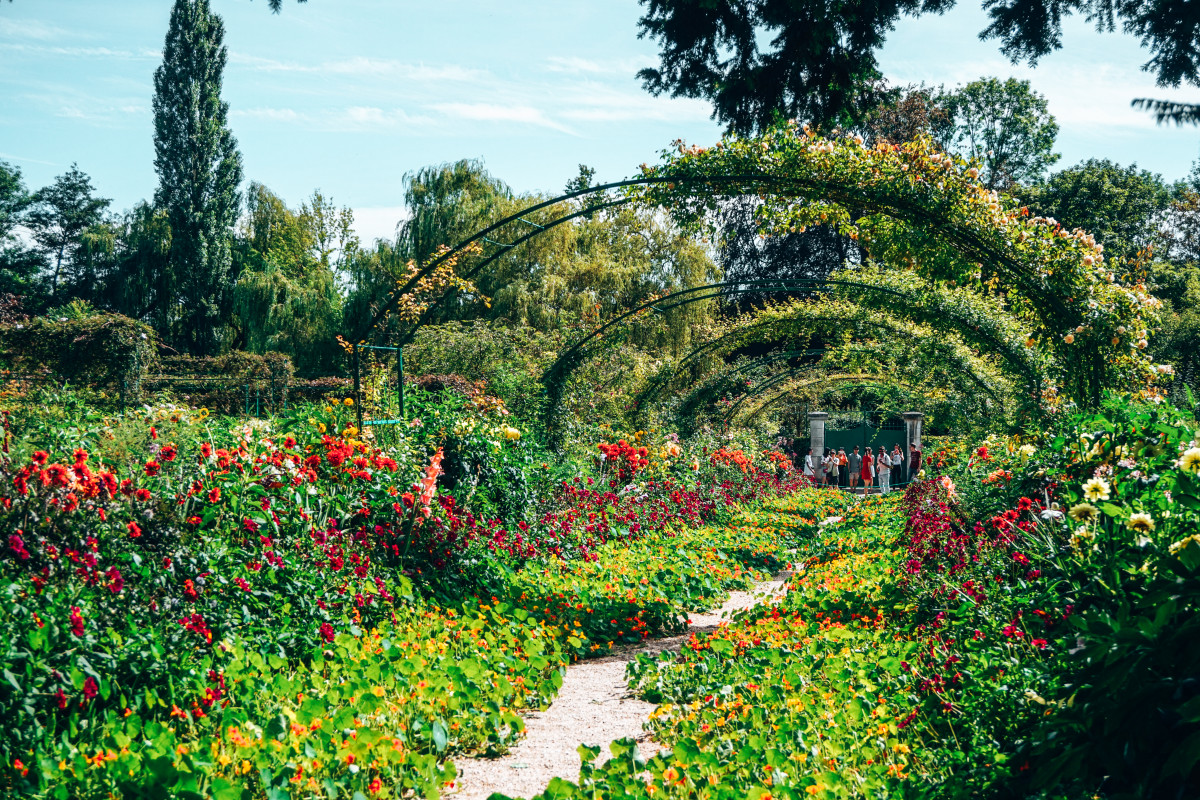 If you love art, Giverny really is a must-see. Wandering around the gardens of Monet's own home is quite something, as you become enraptured by the sheer beauty that Monet himself created as part of his inspiration. What's special about Giverny is that the whole village really does embrace its legacy as a site of artistic heritage.
It doesn't segment the village into old and new, and it doesn't try and shepherd visitors in and out of specially created visitor centers. Everything is as it was, and it's very easy to forget that you are a part of the 21st century when in Giverny – even with the lines of coaches and buses parked along the road.
If you're interested in other places related to impressionists, you should also check out Auvers Sur Oise.