How many times have you looked at your suitcase before packing and thought to yourself, there's no way in hell that everything I need for my vacation trip is going to fit in here?
The good news is that instead of giving you a headache, packing can actually be a fun experience. There are many efficient and simple ways to save space in your bag and make the whole process less stressful. To learn more about these packing methodologies, check out my list of the best travel packing hacks that will come in handy when preparing for a trip.
1. Roll Your Clothes
The times of folding your clothes are definitely behind us. To save up space in your suitcase while packing for a trip, I suggest rolling your travel dresses and tees. You will see the difference straight away and never want to fold your clothes ever again.
Another tip is to take the rolled clothes and place them inside compressible plastic bags which will squeeze all the extra air and save you even more space when packing.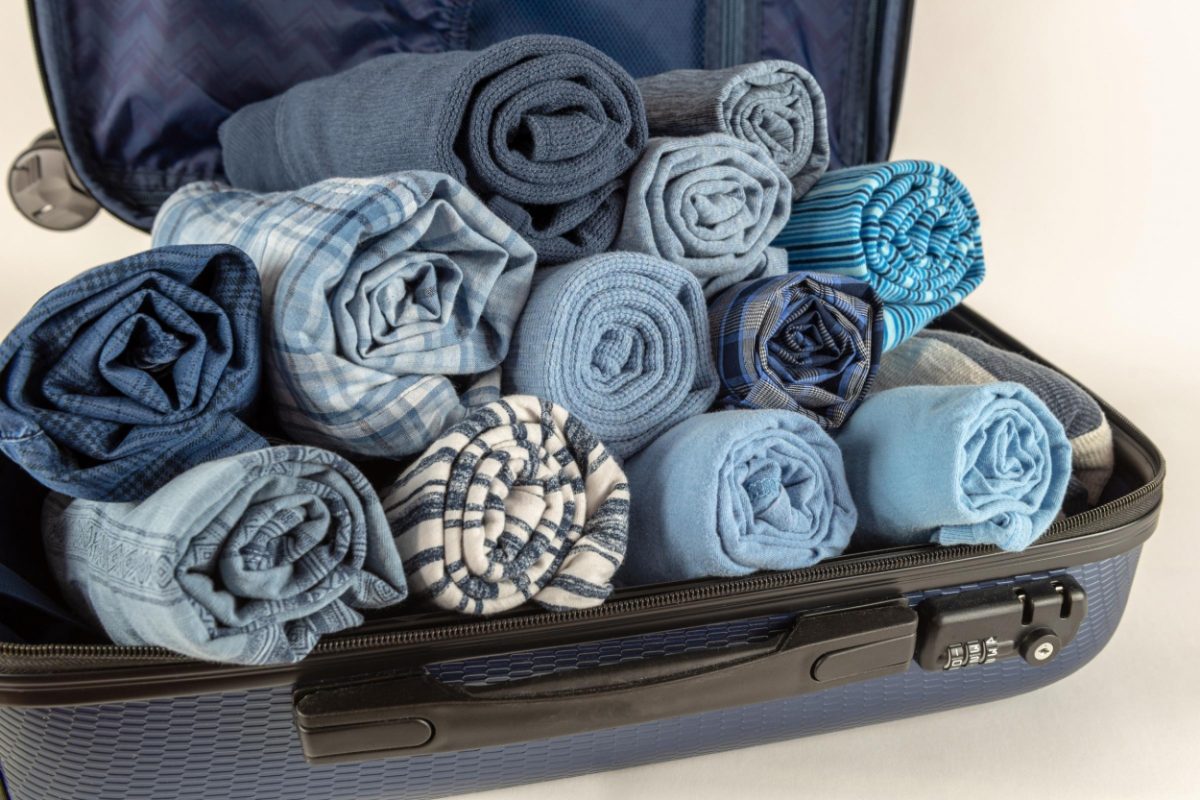 2. Shower Caps are Your New Best Friend
Putting a shower cap on your head won't probably help you pack your suitcase, but you can try a different approach and use them for something else.
Shower caps can come in handy when packing for a vacation and I often use them to pack shoes and sneakers. That's right! Since my suitcase doesn't have a shoe divider and I don't want to get my clothes dirty from the shoes, the thing that works best is slipping my sandals or shoes in a shower cap and placing them among my clean clothes.
I also use shower caps to wrap shampoo bottles, just in case there's too much pressure on the bag and they leak. This prevents the other items in my makeup pouch from getting all covered in shampoo or lotion.
3. Bring a First Aid Kit
This is actually a no-brainer. To make your vacation a stress-free experience, make sure to travel with a first aid kit.
Nothing is worse than having health problems when traveling without proper medicine to help you get better. There is also a chance that a pharmacy in another state or country doesn't have the medications you need, or sells them only with personal prescriptions.
To avoid these problems, make sure to pack things like band-aids, flu tablets, paracetamol, and tablets for stomach irritation. Also, pack extra of any regular medication that you take.
4. Don't Forget to Pack Cubes
Tired of folding and unfolding your clothes while traveling and seeing new exotic destinations? I'll let you in on a little packing secret. After rolling, packing cubes are one of the best ways to organize your luggage.
What I like most about these cubes is that they come in different sizes which makes it way easier to categorize your things. Whether you wish to organize your clothes by color or by clothing type, packing cubes have got you covered.
The other thing I just love about packing cubes is that you can easily put them in drawers once you reach your destination, making unpacking a breeze.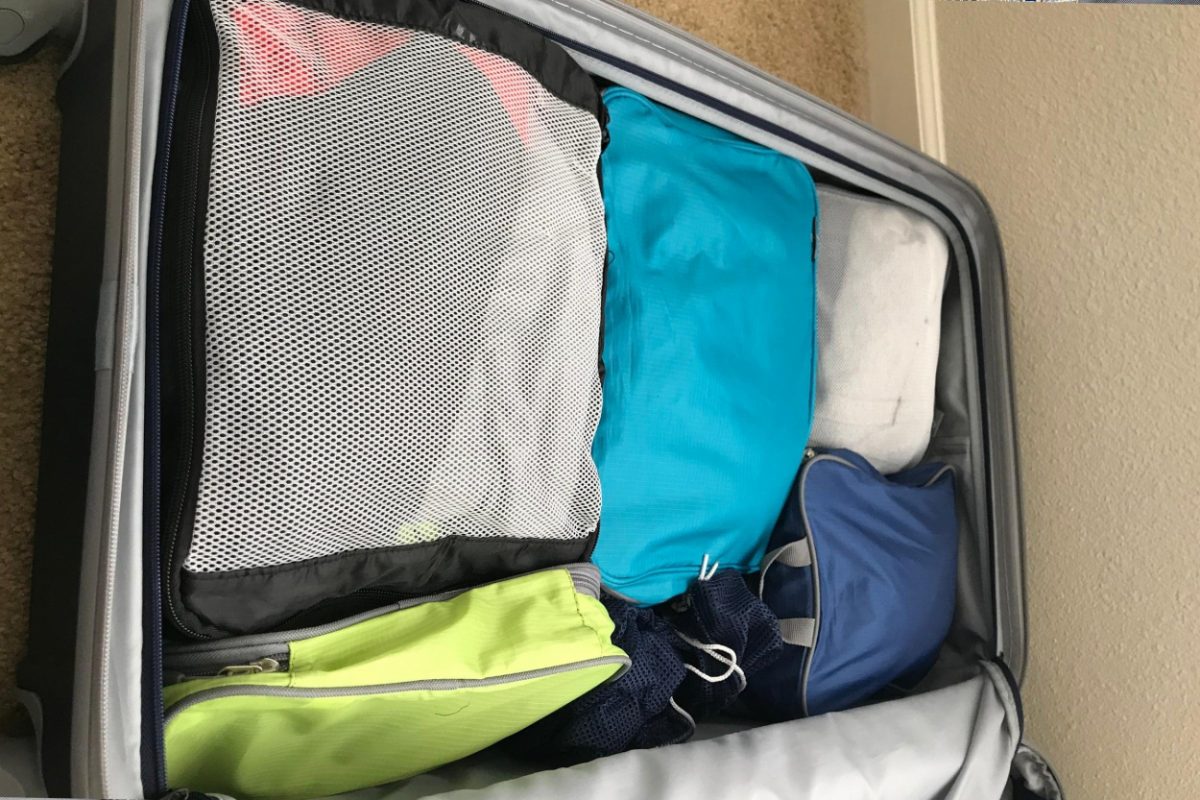 5. Always Separate Dirty Laundry
I often visit multiple destinations when traveling, which means that sometimes I might get stuck with dirty laundry. Instead of mixing them with clean clothes, I usually pack a small lightweight bag inside my suitcase and use it for dirty laundry when heading back home. It doesn't even have to be a special bag and you can use a reusable compressible bag which can be often found in hotels.
6. Utilize Extra Space
Utilize hidden and extra space in your suitcase as much as possible. For example, I recently got myself a new backpack which has so many hidden pockets that it took me some time before finding every single one. I especially like the backpacks that have those pockets on the side where you can put your reusable water bottle.
7. Sarongs are Amazing
I strongly believe that sarongs are a major must-have for every traveler preparing to hit the road. They are useful in so many ways. You can use them as a light blanket if it gets cold on a bus ride, you can lie on them at the airport during long layovers, or use them to cover your shoulders when visiting religious sites like churches and temples in more conservative countries. You can also use sarongs for what they were really created for – while chilling by the pool.
8. Keep Your Jewelry Safe
Packing your jewelry items like earrings and necklaces doesn't have to be a hassle anymore. Instead of getting them all tangled while traveling, I suggest putting your jewelry in one of those boxes.
There is also the option of purchasing those cool zip-top bags which are an ideal place to store jewelry and organize your precious belongings in the safest way possible.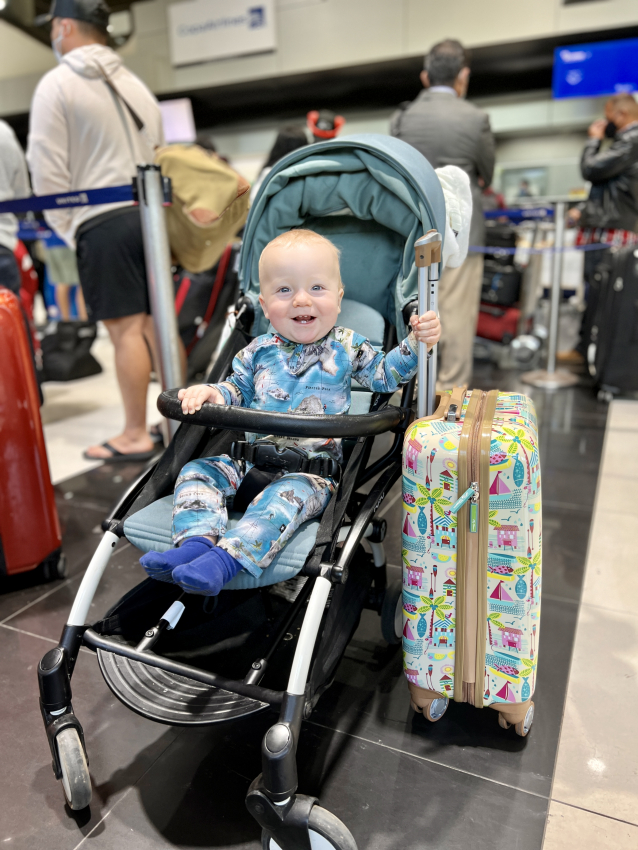 9. Pack a Re-usable Water Bottle
Besides being eco-conscious and saving planet Earth from pollution, using a reusable water bottle has many advantages while traveling. For example, you can stay hydrated while on long-haul flights and won't have to waste money buying bottled water on the airplane.
If you are renting a car to travel, you won't have to stop at every other gas station and purchase water. Instead, fill up the reusable bottle from the tap.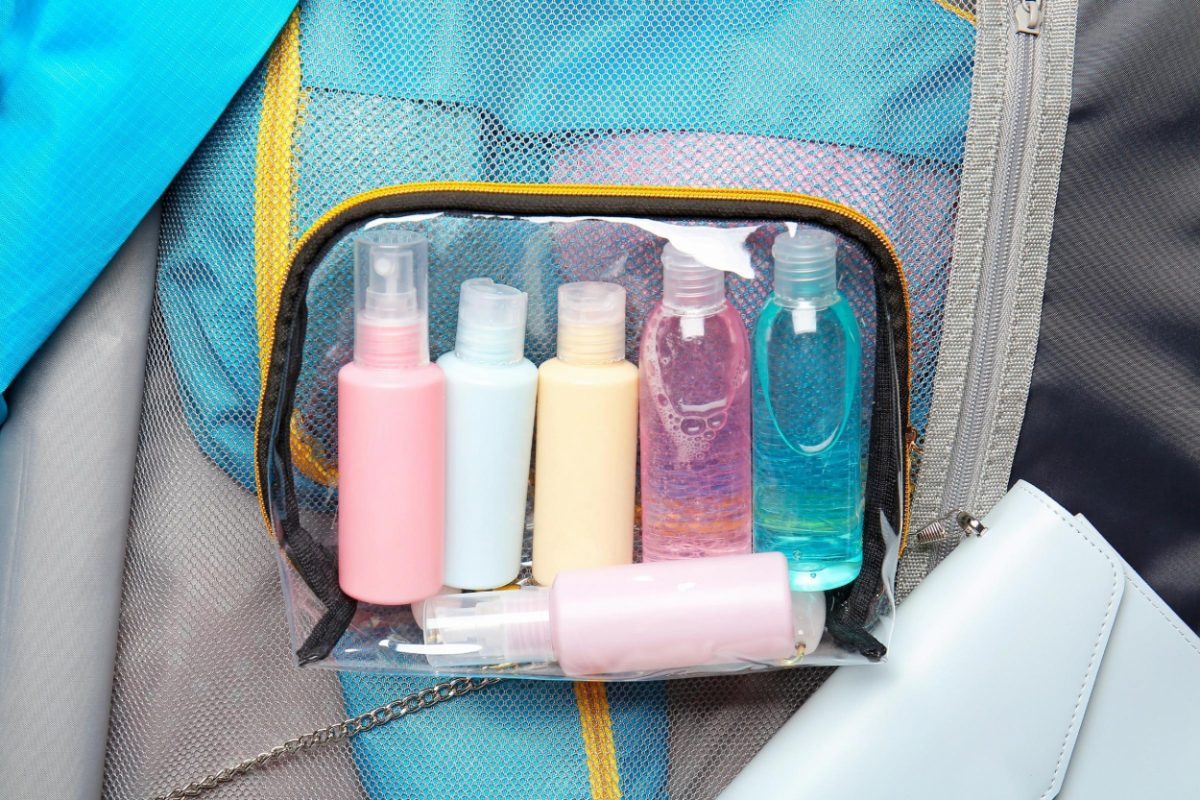 10. Put Mini Containers to Use
Many travelers want to have their favorite body lotion and hair shampoo with them at all times. However, some of these gels and lotions take up too much space in a suitcase and many people have a difficult time packing them when hitting the road.
If you have a flight, you can't take these big bottles on the plane simply because it's not allowed to travel in the air with that amount of liquid in cabin luggage. It helps to put all your liquids in a transparent bag, so you don't need to repack it when going through security at the airport.
So, what's the solution? Invest in those cool mini containers and fill them up with your favorite body lotion and hair products. This will save up space in your suitcase and you will pass the airport security control without any problems.
11. Put on Heaviest Clothes While Traveling
I always choose to wear the heaviest items while traveling and save up space in my suitcase. For example, it's better to put on a puffy jacket instead of a regular hoodie while flying.
In case you are planning to bring both flip-flops and sneakers on the road, go for a pair of comfy sneakers while traveling as they are probably way bigger than your flip-flops. This will save you room and keep your luggage relatively light.
12. Use a Belt for Button-Up Shirts
It seems that button-up shirts somehow always get wrinkled while traveling and you won't always find an ironing board in a hotel. A great solution I've discovered is to fold the t-shirts and line that collar with a belt so that they can stay smooth and not get all wrinkled up.
13. Pack Items into a Hat
Because of their shape, hats always take up too much space when traveling abroad. However, you can take advantage of this situation by filling the hat with soft stuff like socks or your underwear.
14. Always Make Sure to Tag Your Bag
The truth is that many bags look the same and there is always a chance that someone grabs your bag by mistake at the airport. This is why you should opt for either purchasing a suitcase which is bright in color or decorating it in some way. There is also the option of putting a tag on your suitcase with your name, phone number, and address in case it gets lost.
15. Keep Snacks Cold by Using Frozen Sponges
Frozen sponges are the best portable freezer ever. They are great for keeping your snacks cold and all you have to do is place one or two frozen sponges and your favorite snack in a small ziplock bag. Passing through security with this is usually a breeze, and the food stays cool for at least 5 to 6 hours.
16. Place Heavy Items At The Bottom
A thing that a good friend of mine taught me is to always put all the heavy stuff at the bottom of the suitcase. Makes sense right?
But no, most people put heavy things at the bottom of the suitcase when it's lying flat. It's actually important to put these items near the bottom next to the wheels. By doing this, you are preventing the heavy items from falling and crushing lighter things when you zip up the suitcase and turn it upright.
17. Pack Valuables in Your Carry-On
Sorry, but this happens to everyone. Okay, almost everyone! I am talking about your luggage going missing at the airport. This is the main reason why travelers always need to pack their valuables in their carry-on.
You should always store those items that you can't live without in your carry-on luggage. These include your passport, cash, traveler's cheques, credit cards, travel insurance, jewelry, laptop, iPad, and more.
Also, always carry at least one set of a change of clothes, toiletries, etc in your carry-on. That way if your suitcase does go missing, you will still have enough items to help you cope until the luggage is found and returned to you.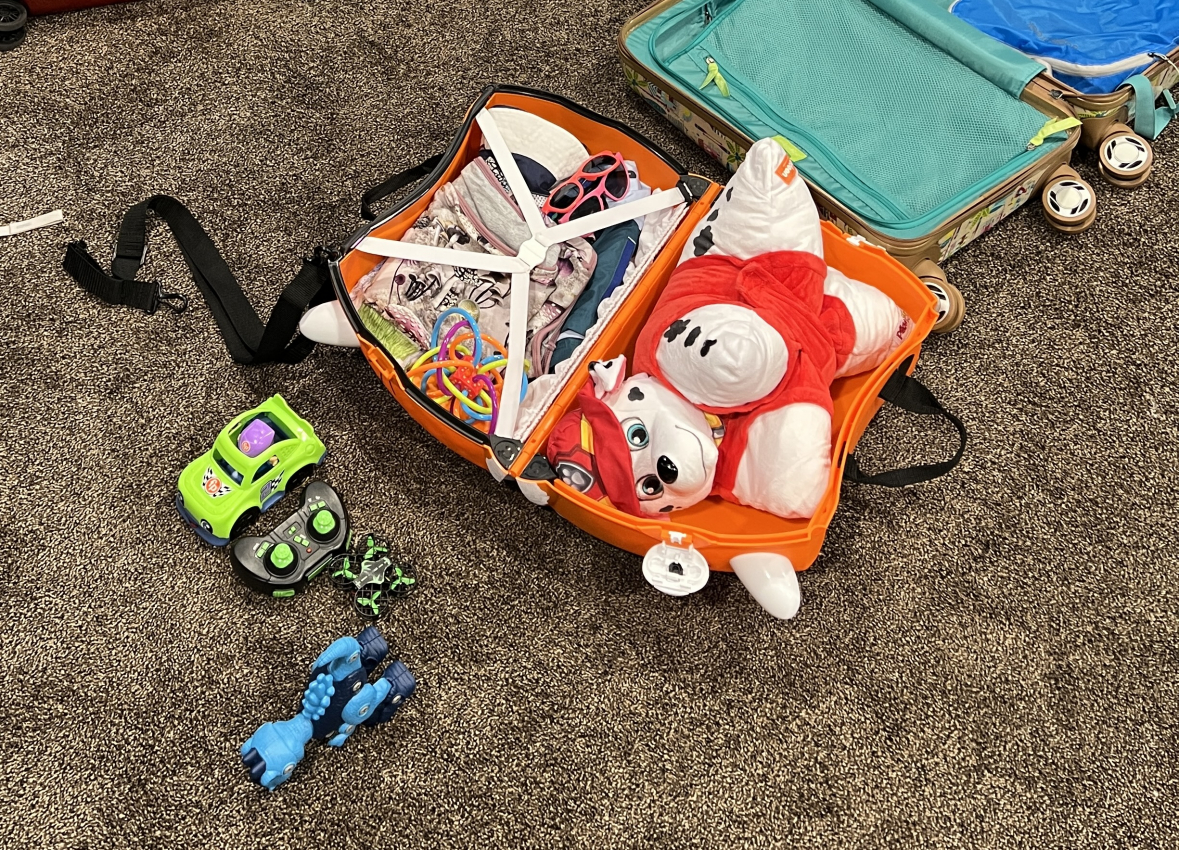 ---
18. Mark Your Suitcase As Fragile
The people handling your suitcase at the airport are not always super careful. This is why I recommend putting a sticker that says how your suitcase is fragile even if it's maybe not. But there's always hope that when they see the sticker, they'll be a bit more careful with your suitcase.
19. Create a Packing Checklist
How many times did you forget to pack essentials in your suitcase while traveling? To prevent this from happening, I recommend creating a packing checklist that you can put on your phone or even on a piece of paper.
By doing this, there is less chance that you will forget some items and it will make it easier to have a stress-free trip. Especially if you're traveling with a baby or young kids you will need to get things organized.
20. Purchase a Luggage Scale
Although all airports have them, it's always better to have your own luggage scale at home. There is nothing worse than being told that your suitcase is over the weight limit and that you need to pay extra cash.
You will solve this problem once and forever by investing in a small luggage scale. That way, you will always stay within the airlines' weight limits.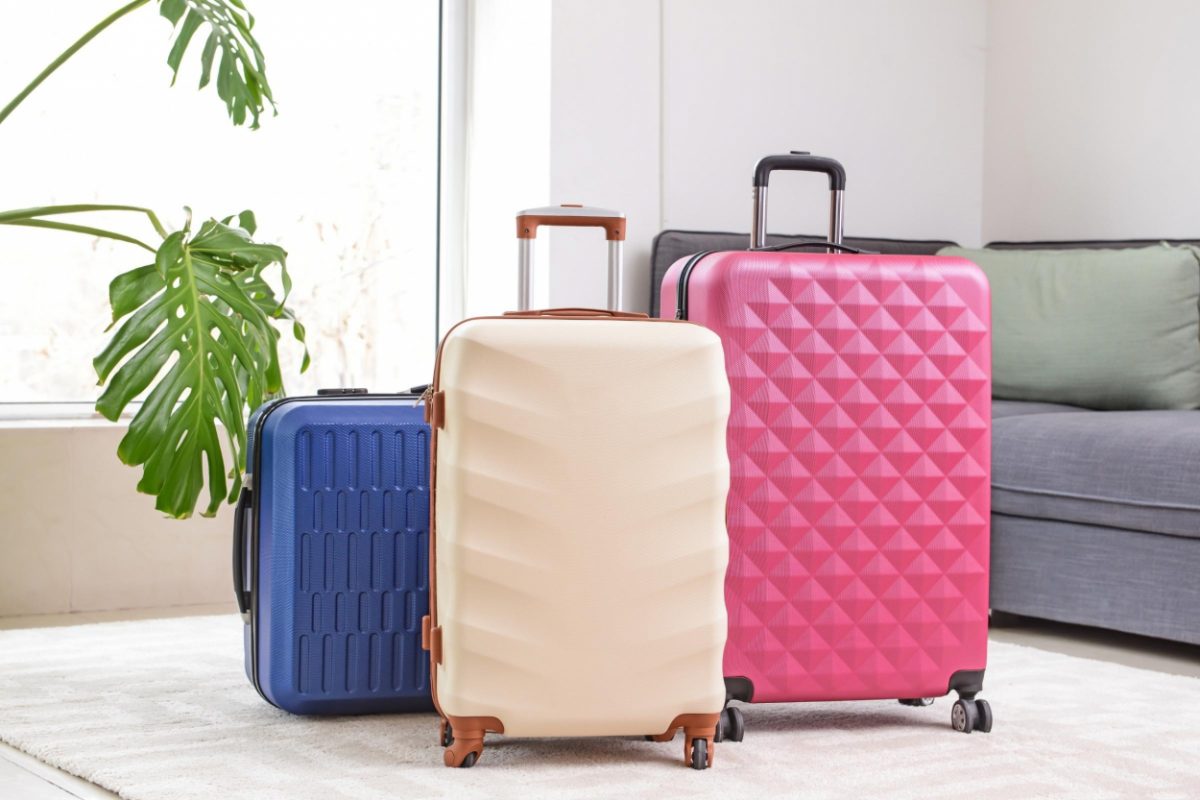 21. Consider Your Medications
If you are bringing some prescription medications with you, it's best to check if this medication is legal and allowed to have in the destination you are planning to visit.
I also recommend looking up if any extra documentation for the medication is required in the country you are visiting so that you don't find yourself in trouble when entering this country. What may be legal in one country might be banned in the next!
22. Keep Your Clothes Smelling Fresh
For me, it's always important that my clothes smell nice, as there is nothing worse than having stinky clothes in my suitcase when traveling.
The best way to keep your clothes smelling fresh and nice is by placing a dryer sheet inside your luggage. You will be surprised how fresh everything smells after you open your suitcase after a long trip.
23. Carry an In-Flight Essentials Bag
Do you know those people on flights who start digging through their carry-on as soon as the seat belt sign goes off? I never want to be that person, and I always pack and separate my in-flight essentials before the trip, so that I don't have to be that person.
You can invest in a small bag that can fit all these essentials like tickets, headphones, charger, phone, wallet, tablet, etc. Keep this bag on your seat instead of getting up every 10 minutes and furiously digging through the compartment above.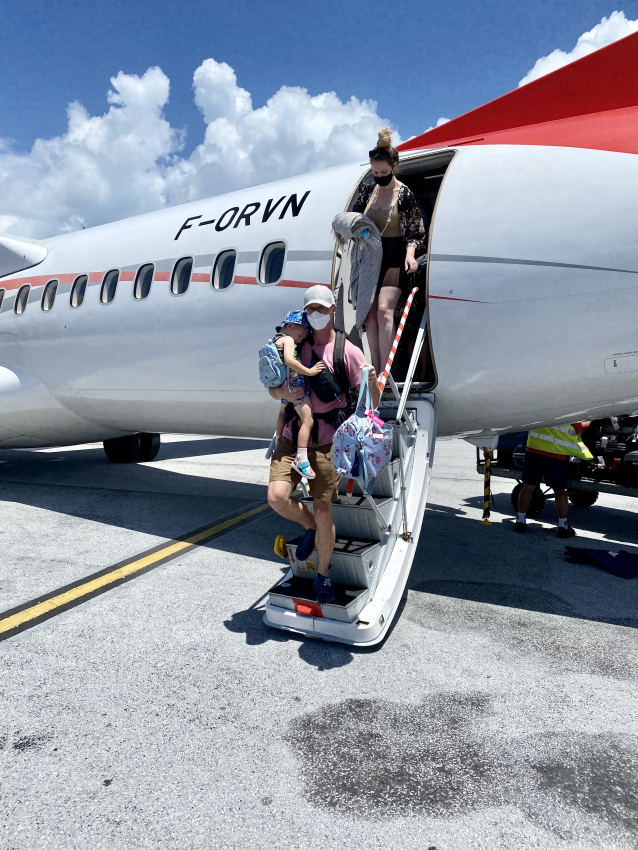 24. Pack a Bottle and Wine Opener
You never know when you're going to need one, and I bet you it won't be in a hotel lobby when this happens.
This is why I always have my small bottle and wine opener in my suitcase (checked luggage though!). In case you don't bring one, there are many alternative ways to enjoy opening a bottle. Use keys or a lighter. Put the leftover wine in a tumbler for the next stop.
There is also that option of placing the bottle in a shoe and hitting it against the wall, but I never dared to try this!
25. Always Pack a Smart Snack
I always pack a few dry food items when traveling and visiting new places. Whether it's dried fruits or instant noodles that you can make in your room with just some hot water and a tea maker, it's always good to pack a smart snack when preparing for a trip.
You never know when a flight may get delayed and you're stuck with a growling stomach because the offerings at airport or tourist stores are just out of your budget, and these little packets of snacks always come in handy!
So that is a few of the travel packing hacks I use while traveling. Doing even a few of them goes a really long way. Which of these travel hacks have you tried before? What's your favorite? And what other travel hacks should be on this list?