Although I studied in Paris for a while and visited both larger and smaller towns around France, I never had a chance to explore the French Riviera until this year (2015). The south of France doesn't need much of an introduction. It's one of the most popular, luxurious, and therefore expensive places in the world.
Even before I landed, the descent on the plane was already incredible! The runway is right next to the sea, making the view one of the most gorgeous I've ever seen. But I knew the best part was going to be food, and this is why I signed up for a food tour in Nice
Exploring the Culinary Side of Nice

---
The city was much cheaper than I expected, I actually thought it was more affordable than Paris. I should also mention that the locals in Nice are much nicer than Parisians and welcome you in a very pleasant way. Right after I landed I was directed to a local bus for just 1.50 euro instead of paying 6 euros for a tourist shuttle to the city center.
The moment I stepped onto the Place Massena I was amazed at how lively it was. There were a lot of kids playing in the local fountain, others dancing, and all of this was 'observed' by statues of naked men sitting on pillars above the square.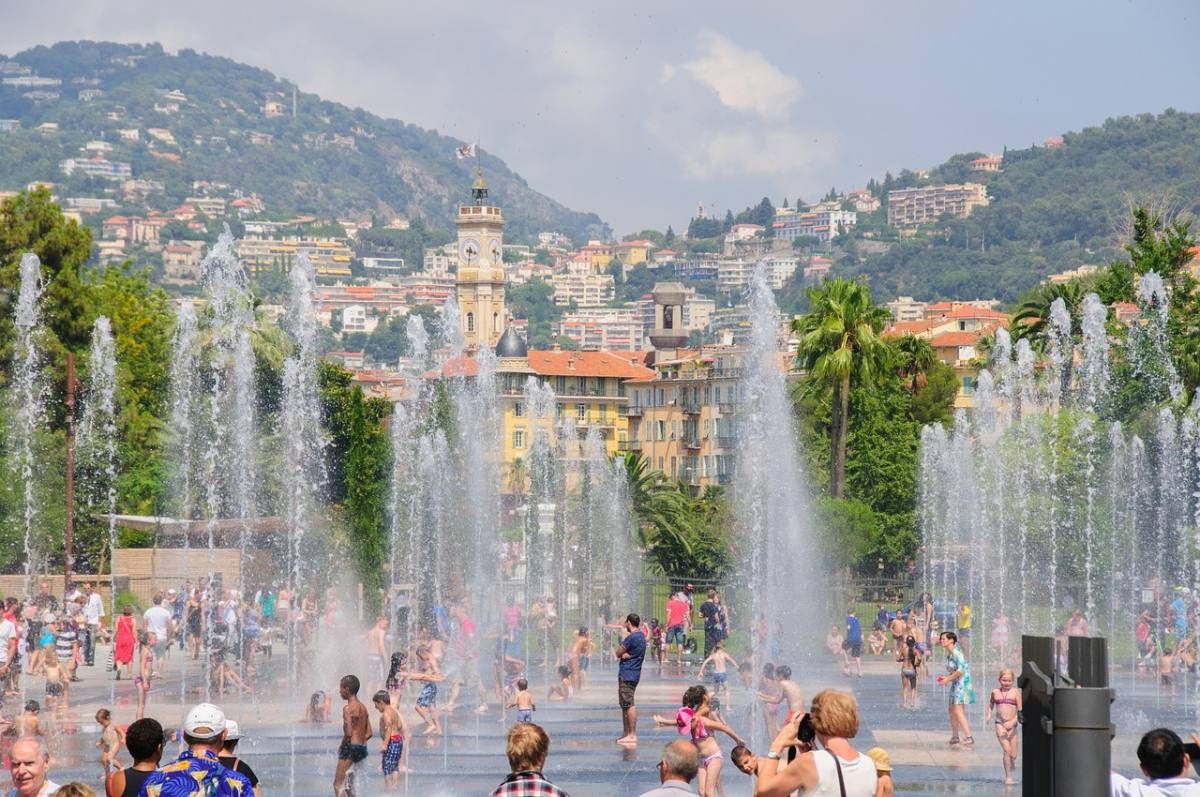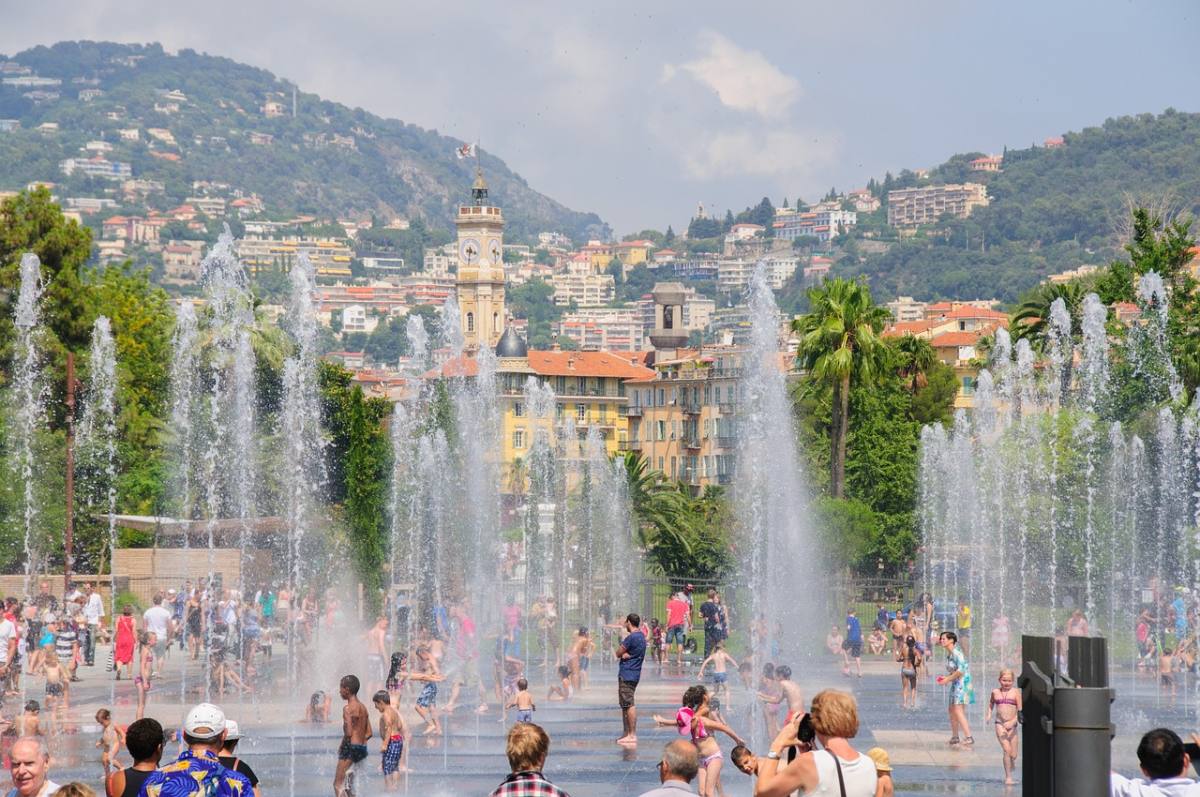 In the old town I felt like I was walking around Florence. The streets were narrow, the buildings had tons of stairs, and the atmosphere was more Italian than French.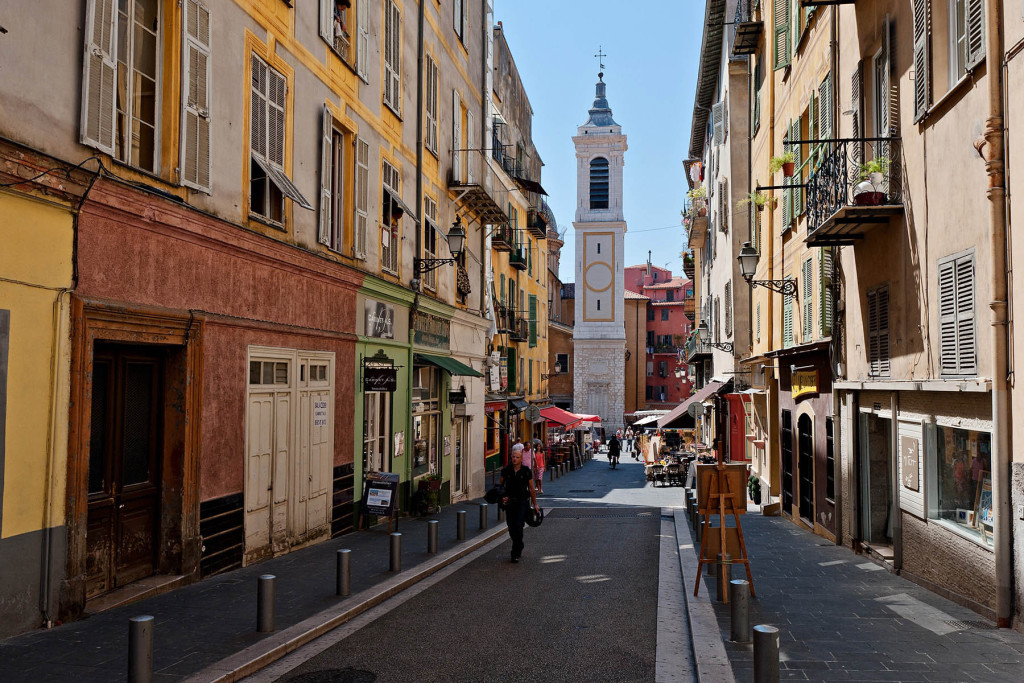 Despite being known for its beaches, yachts, and famous film festival, Nice is also a dream destination for foodies. While the salade Niçoise with egg, Dijon, anchovies and tomato is Nice's most well known dish, the jewel in the Côte d'Azur's crown has an abundance of less famous local specialties just waiting to be discovered by hungry visitors.
If you've been following this blog for a while you'll know that I like food tours. Why? Mainly because I never have enough time to eat at every recommended restaurant and also try the local cuisine. Unfortunately, there is only a certain amount of food you can eat per day so food tours are a nice convenient way to sample a lot of different dishes at amazing locations.
---
A Taste of Nice was definitely different from every other food tour I've taken before. Instead of visiting a few places in the same area, the tour had a much more exploratory vibe. The amount of food we were given was decent, but I didn't feel super stuffed.
Our wonderful guide Amanda showed us her favorite places to eat, told us where to get the best ice cream, and took us to a few places where tourists don't normally go. Instead of hanging out at a famous market we took the tram to a local market and tried some homemade goat cheese. Funnily enough it was the only place where we got cheese as in the south of France cheese consumption isn't as popular as in the rest of the country.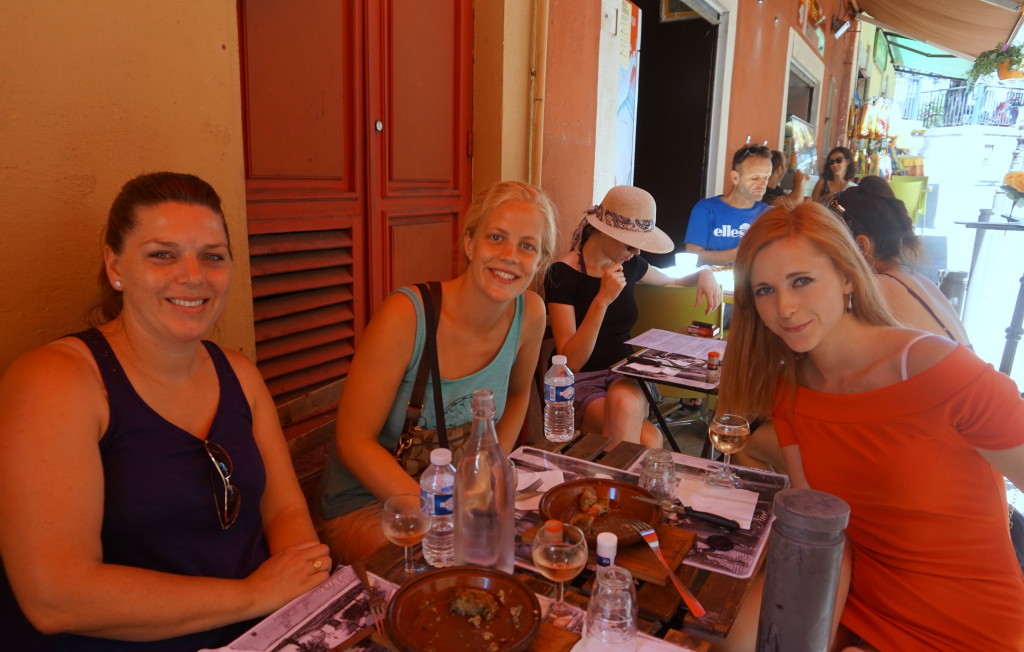 My favorite part of the tour was actually a visit to the meat market where I could also get a drink at the bar inside. Apart from traditional rose wine we got a homemade pissaladiere, which is a tart with onions.
---
After trying some oil from a spoon, which I found strange, our guide took the group for lunch. To be completely honest I had no idea what a traditional Nicean lunch was, but I definitely liked what I received. The main dish was a socca, a hot and crispy pancake with a soft filling.
On the side we got some grilled mushrooms, peppers, and small farcis – stuffed vegetables, mostly zucchini, with bread crumbs. We were all stuffed and satisfied after this light yet decadent meal.
---
The tour finished with a generous portion of ice cream at Fenocchio which is probably the most famous gelato place in town. The line is always around the block, but it's definitely worth it. As I've always been fascinated by weird flavors, I decided to give the cactus and violette flavors a try.
Violette ended up tasting like sweet soap, but the cactus was like a delicious sorbet. When I came back the following day I took my ice cream experience to the next level and ordered a vanilla-rose-pepper scoop and a tomato & basil scoop.
I have to say that the first one was probably the strangest thing I've ever tried and I don't recommend it, but I'm glad I got to try it!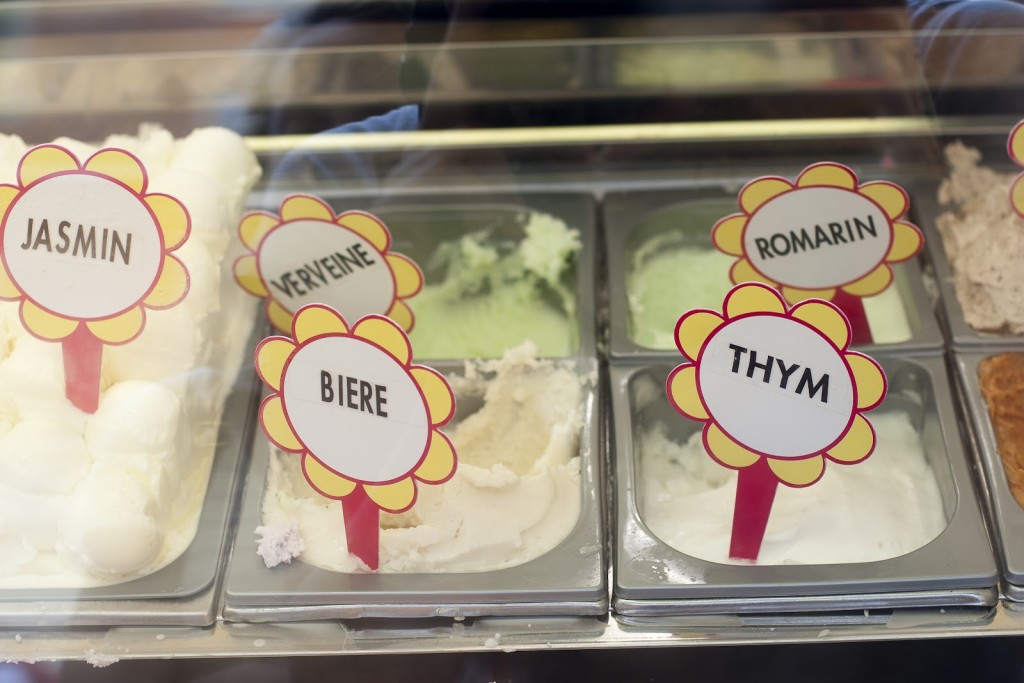 After 3 days in Nice I felt like I was leaving Italy, not France. But don't get me wrong – French food you can try elsewhere in the country is also good. I definitely would like to go back and maybe even live there for a while.