Cuba is a magical island located in the middle of the Caribbean sea. The place is considered to be stuck in time (in my opinion that's actually debatable), which for visitors can be both attractive and scary. But no one can deny that since 2016, when Cuba became accessible to Americans, everyone wants to get there and everyone wants to buy direct flights to Cuba from USA to make things simple.
Unfortunately, getting to Cuba isn't as simple as clicking 'buy', as regulations tighten again in 2019.
For most people who aren't US citizens traveling to Cuba has never been illegal and therefore nothing changed in this matter. For American citizens, officially, tourism still isn't a good enough reason to travel to Cuba.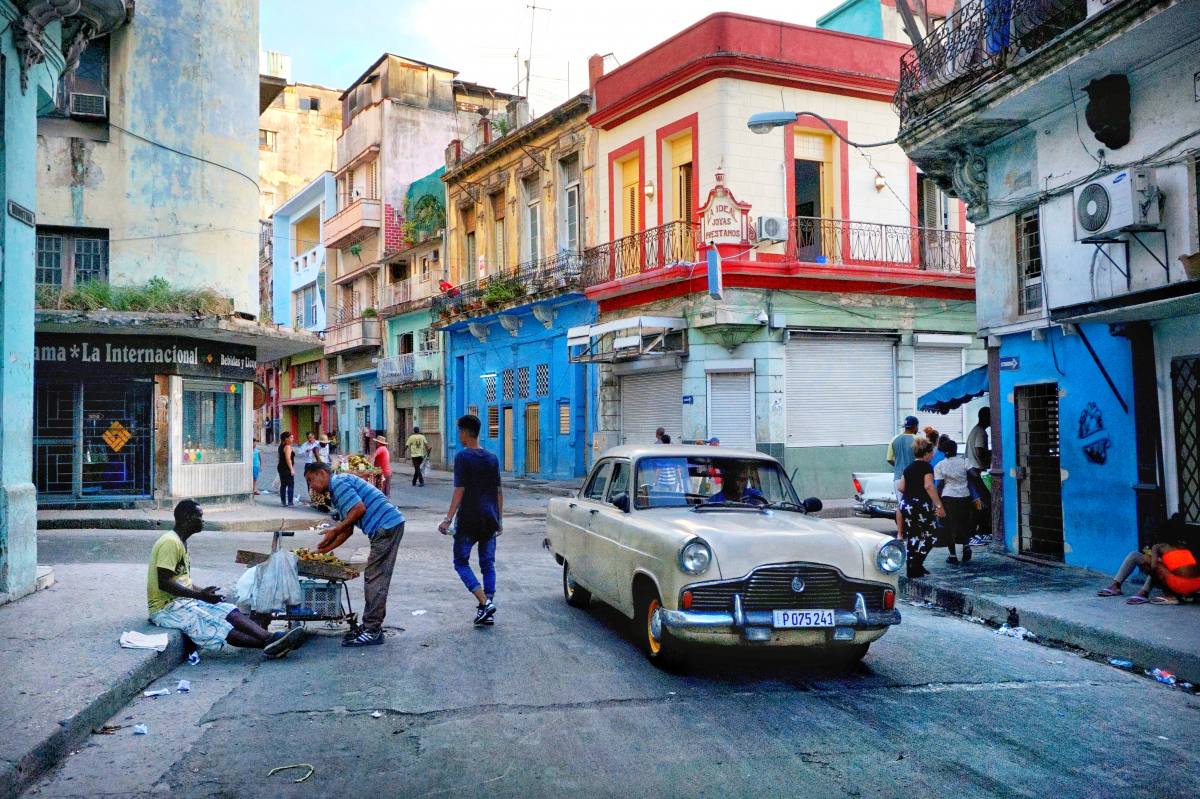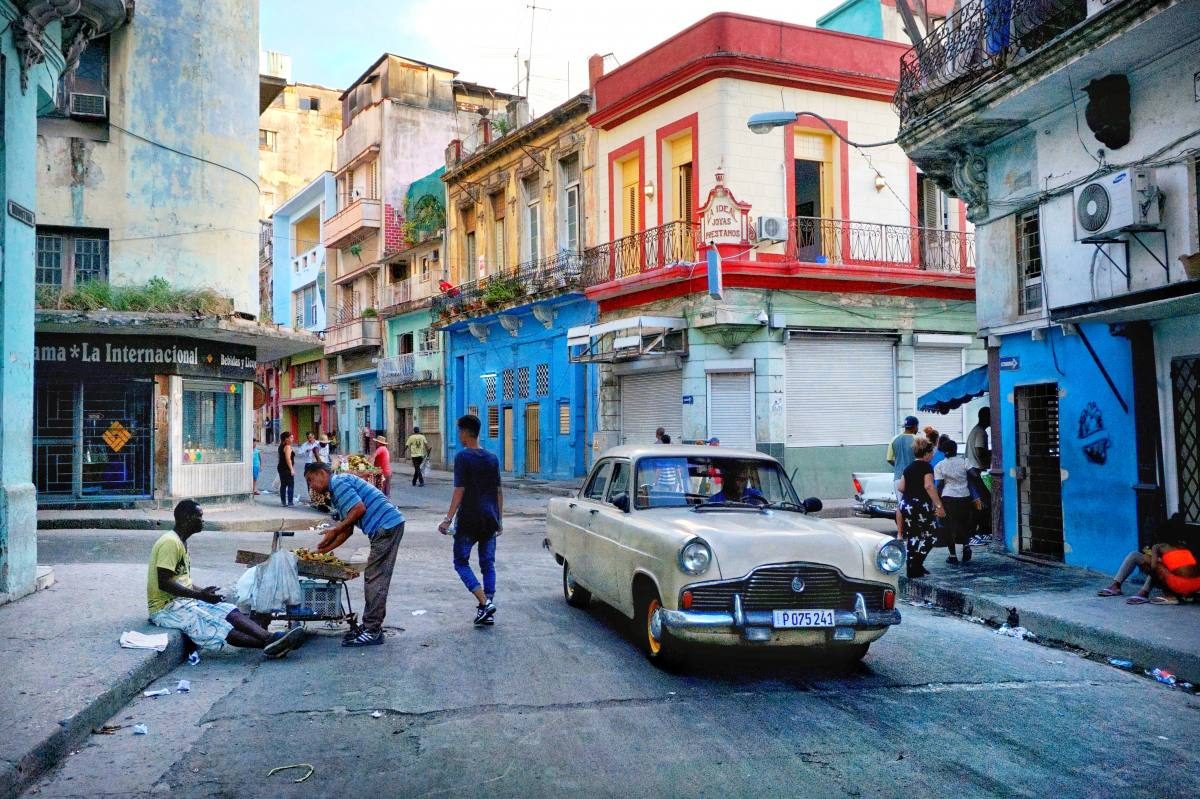 ---
Is traveling to Cuba illegal for Americans?
But if you try searching for a flight from the USA, you'll receive a warning:
"Are you located within the US or an American citizen/permanent resident? If so, you may only travel to Cuba if the reason for your trip falls within one of twelve categories approved by the US Government.
By proceeding, you confirm that your trip is for an approved reason and you are aware that you will be required to provide information demonstrating that you are authorized to travel to Cuba to any travel provider with whom you make a reservation."
Family visits
Official business or the US government, foreign government and certain intergovernmental organizations
Journalistic activity
Professional research
Educational activities
Religious activities
Public performances, clinics, workshops, athletic and other competitions and exhibitions
Support for the Cuban people
Humanitarian projects
Activities of private foundations or research or educational institutes
Exportation, importation or transmission of information or informational materials
Certain export transactions
So is traveling to Cuba as a US citizen as a tourist legal? I know, it's VERY confusing. You'll have to pick a category, but be careful – don't claim that you are visiting for religious reasons and then book in a week at an all-inclusive resort in Varadero.
From my understanding, no one is really checking that you meet these 12 categories. It's a bit of a loophole to get tourism started in Cuba. Until Congress passes laws that formally get rid of these requirements, the category thing will be there but as of now, it's not happening any time soon.
Now you know how to get to Cuba legally, so might can start looking for a flight.
---
Watch Video:
If you liked the video, give it thumbs up and subscribe to my YouTube channel for weekly travel videos!
---
Direct Flights to Cuba via Mexico
Another option of going to Cuba without having to choose a category is flying through another country. If you're flying to Cuba via Mexico, you don't need anything.
Many people have done it before for years with no questions asked. You just put your name on the paper called Tourist Card, along with a passport number, pay $20 for it and that's it. Super easy.
---
Airlines that fly to Cuba from USA
There are currently many airlines that operate direct flights to Cuba from the US. Customers eligible to go to Cuba don't have to rely on charter-only options that were restrictive, expensive and cumbersome to book.
Here's the list of airlines that operate direct flights to Havana from Miami, Fort Lauderdale, Charlotte, Newark, New York JFK, Atlanta, Los Angeles, Orlando, Tampa and many others.
JetBlue
American Airlines
SouthWest
Delta Airlines
United Airlines
Eastern Airlines
Aruba Airlines
Swift Air
Spirit Airlines
Alaska Airlines
If you're flying from the US to Cuba, your airline will help arrange your Cuban Tourist Card. This card is pink, instead of the typical green Tourist Card. You will not be able to board the flight to Cuba with the green one.
The cost is $50 for the pink tourist card (instead of $25 for the green one), but each airline has different fees for acquiring it. Here is a breakdown of known costs and where to acquire the tourist card for each airline:
◦ Southwest: $50, purchased online and delivered at the gate
◦ JetBlue: $50, purchase at gate
◦ Delta: $50, purchase at gate or through mail
◦ United: $75 ($50 visa + $25 processing fee), purchase at gate.
◦ American: $85 ($50 visa + $35 processing fee), purchase online and sent via email. AA will send instructions.
◦ Frontier: $110 ($50 visa + $35 processing fee + $25 mailing fee), purchase online and sent via email. Frontier will send instructions.
If you are taking a charter flight from the US or you're traveling on an organized tour, the Cuban Tourist Card should be included in your package. Double check to be sure that this is the case and if it isn't, make sure to get one.
---
How to find the cheapest direct flights to Cuba from USA?
Now, you're probably wondering how to find the cheapest flight. In this case, I recommend the good old Skyscanner. But there are several tricks to find the cheapest flight to Cuba. Here's my guide to finding the cheapest flights, not only to Cuba but anywhere in the world.
STEP 1.
Instead of searching for a flight from your city to Havana, put only countries in the search bar. If you have some flexibility in terms of dates, set it up to 'Cheapest month' – just like I did in the screenshot below.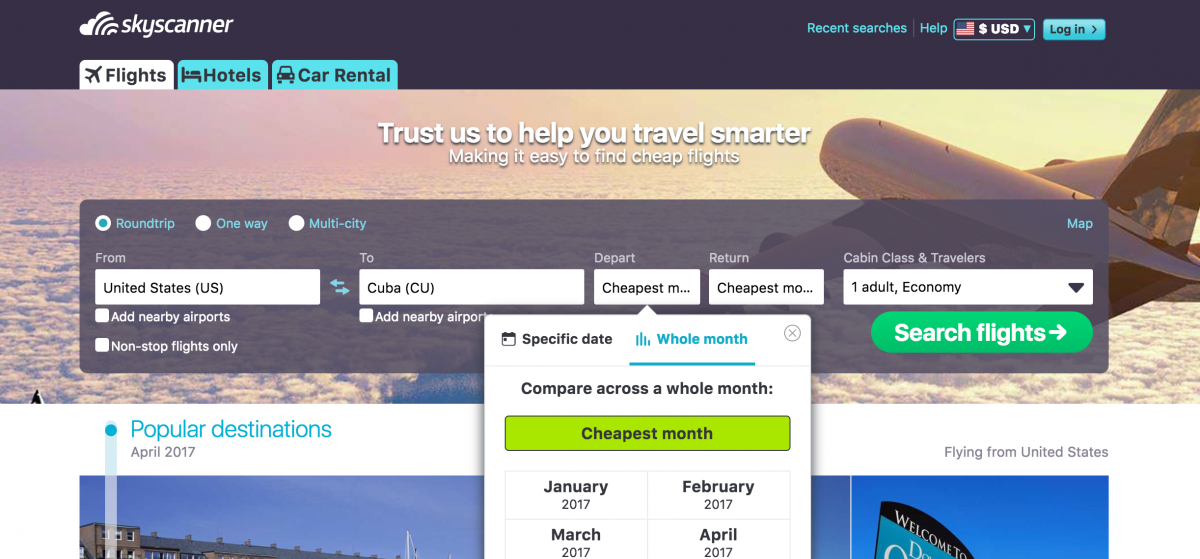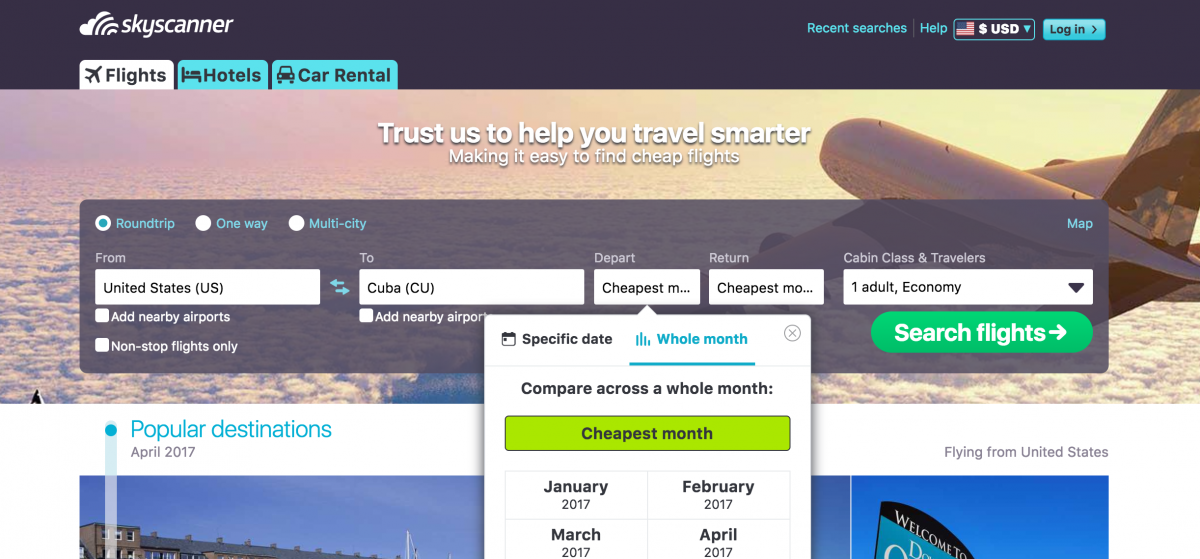 ---
STEP 2.
As it turns out in the screenshot below, Havana isn't the cheapest city to fly into from the US. But since it's the most convenient place to fly into and the price difference isn't crucial, I picked it as an example.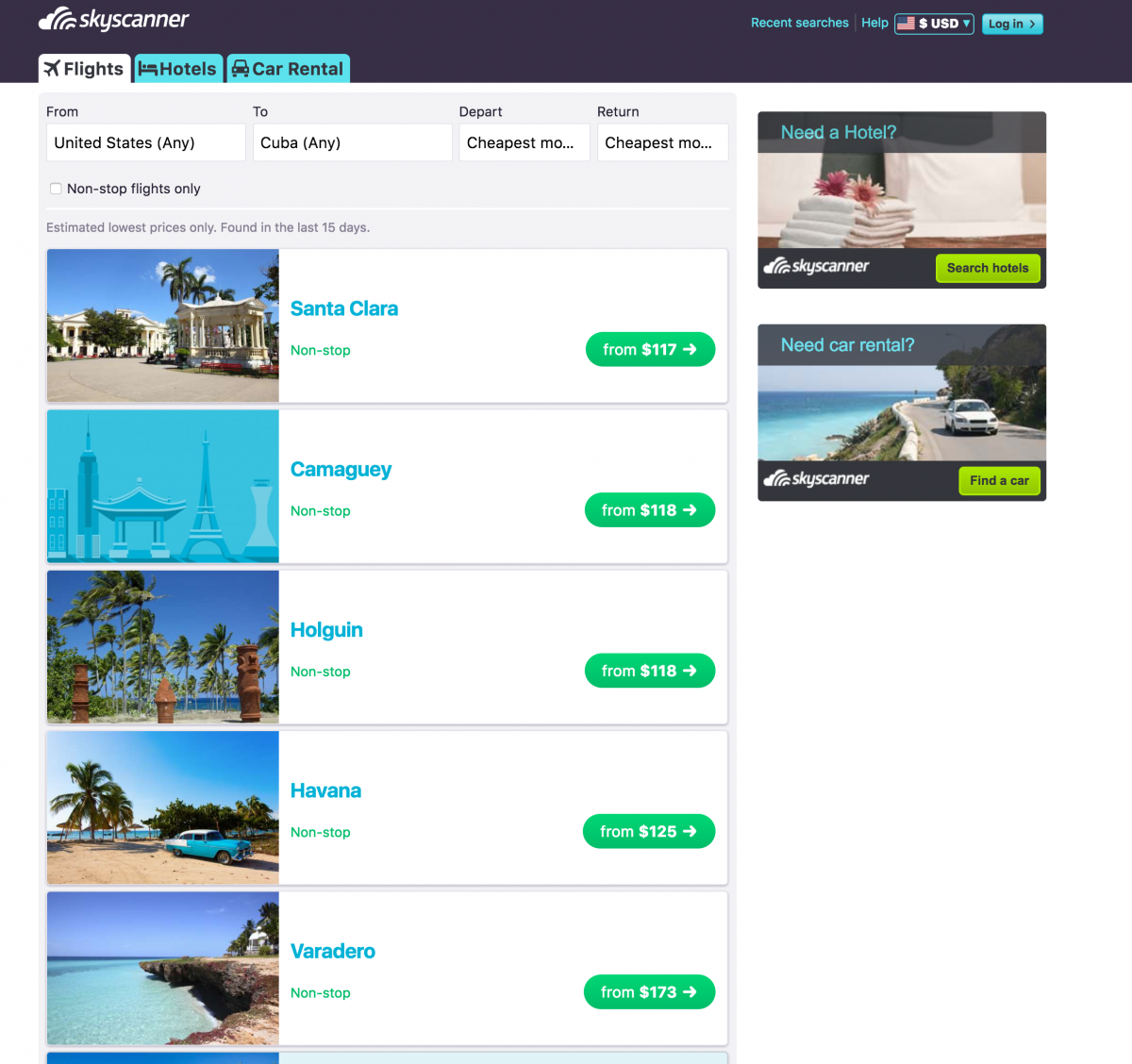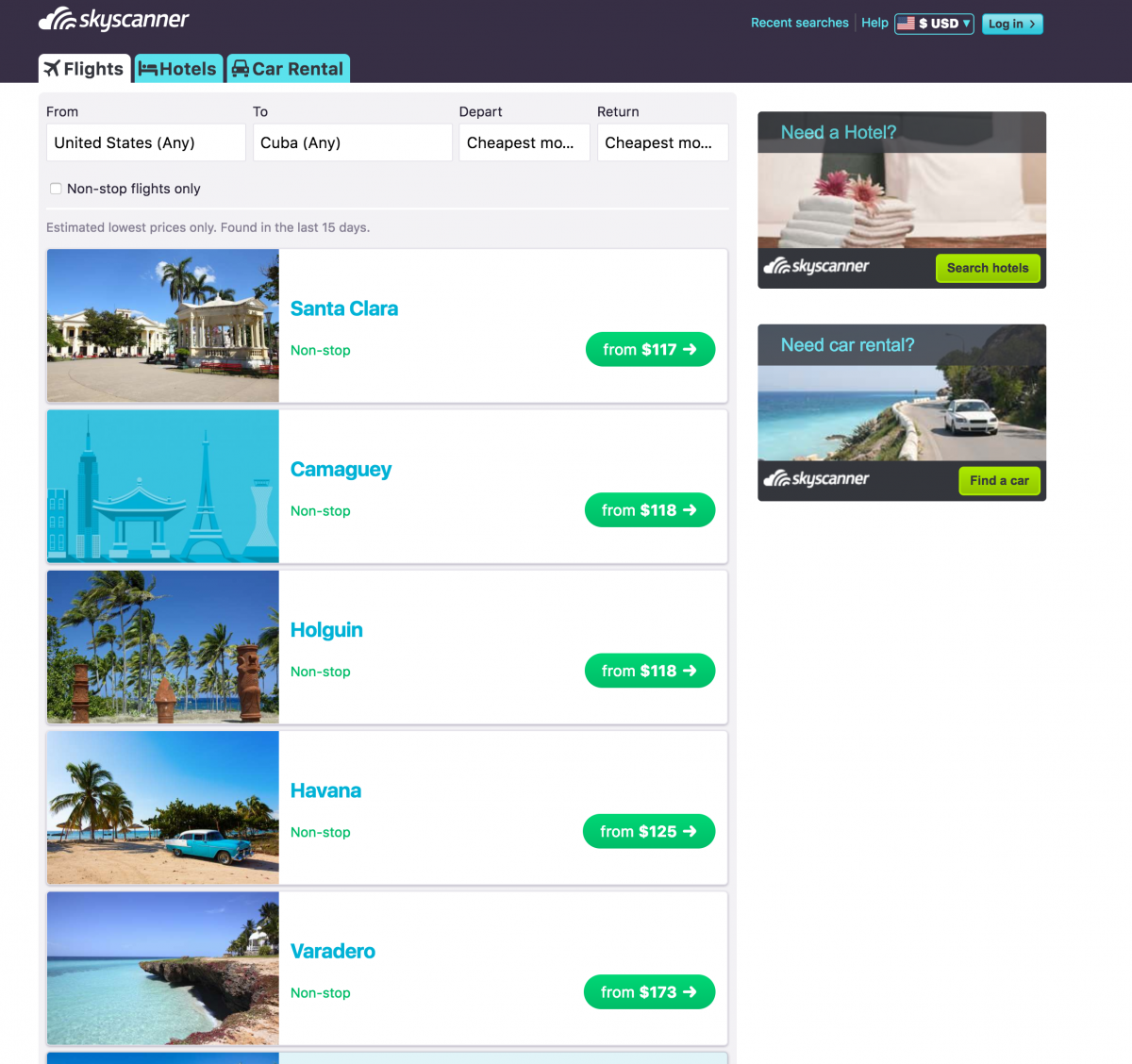 ---
STEP 3.
Once I selected 'Havana' I got a number of option for departure cities within the US. Why? For instance, if you need a flight from let's say NYC, it's often cheaper to get a flight from Orlando to Havana and buy a separate fly with a budget carrier to Orlando, rather than purchasing a flight from NYC, even with multiple stops. So let's pick Orlando and see what happens…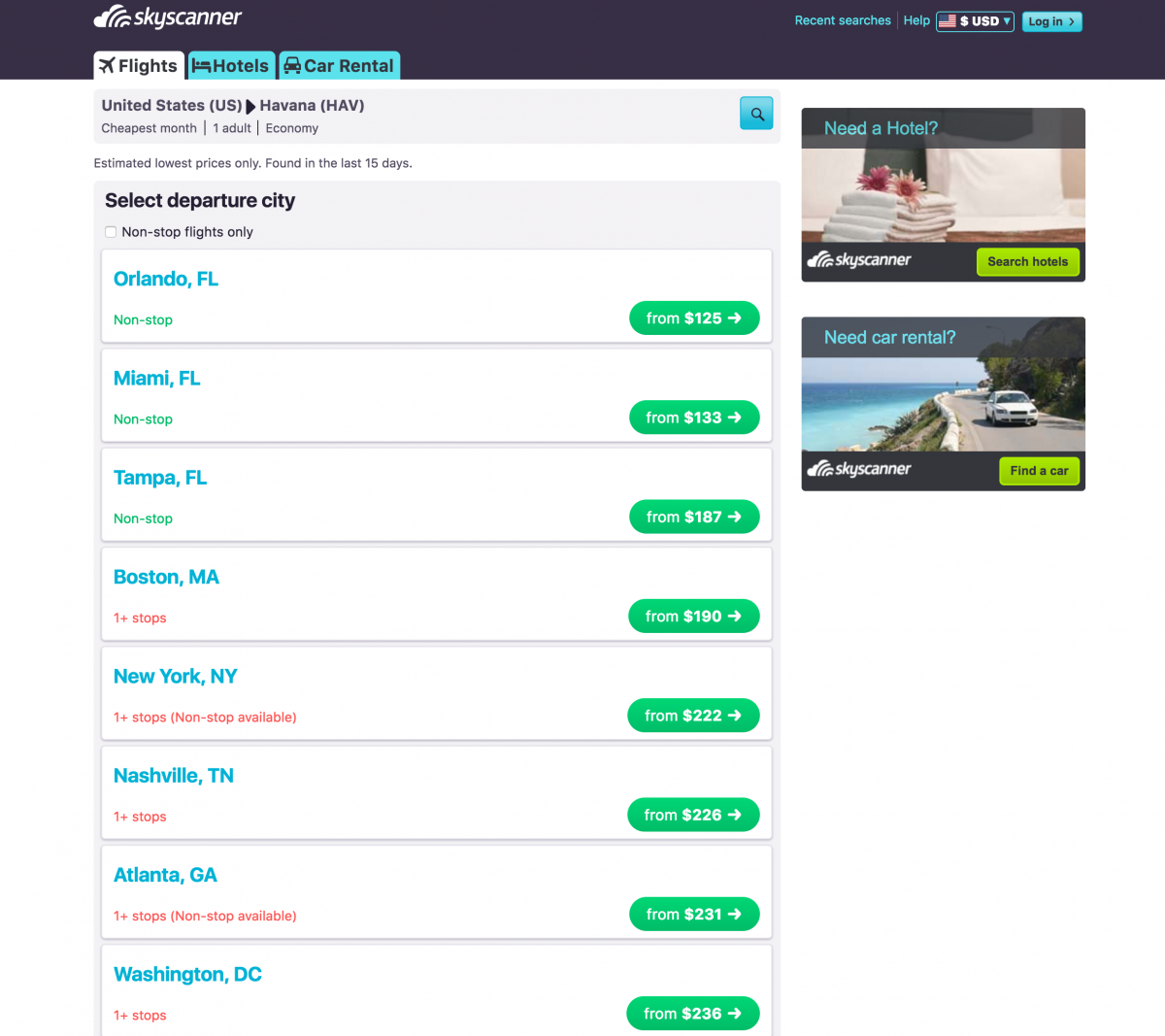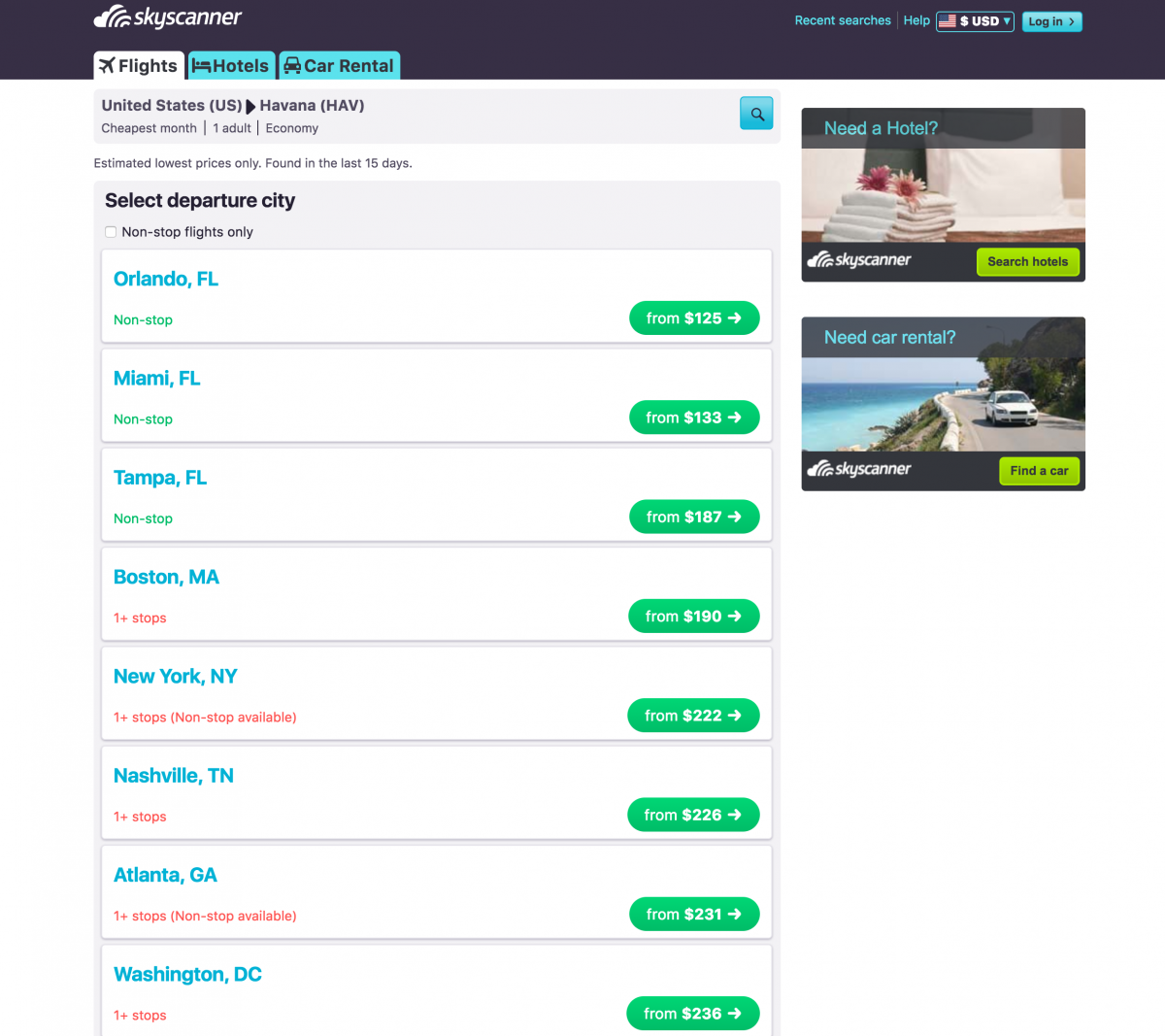 ---
STEP 4.
Once I picked Orlando it turned out that the cheapest month to go to Havana was February. Then you can experiment with dates and see what works for you. Voilà! Now head to Skyscanner to find your flight 🙂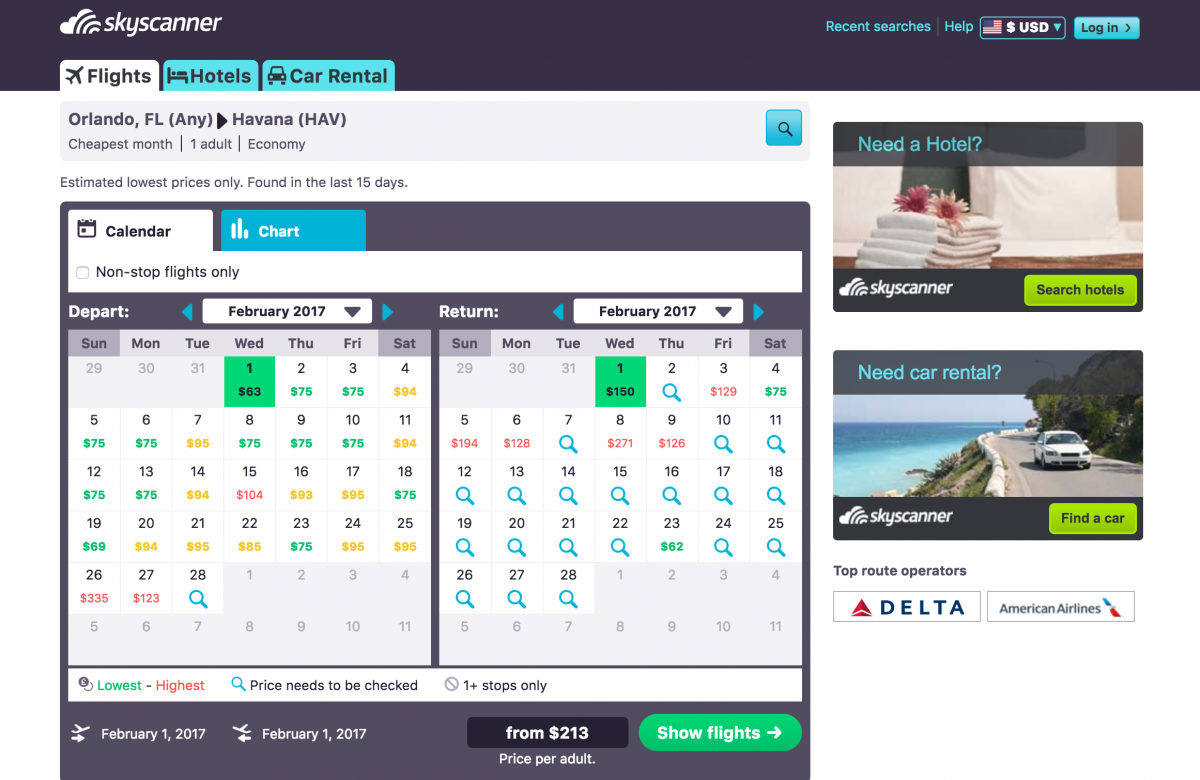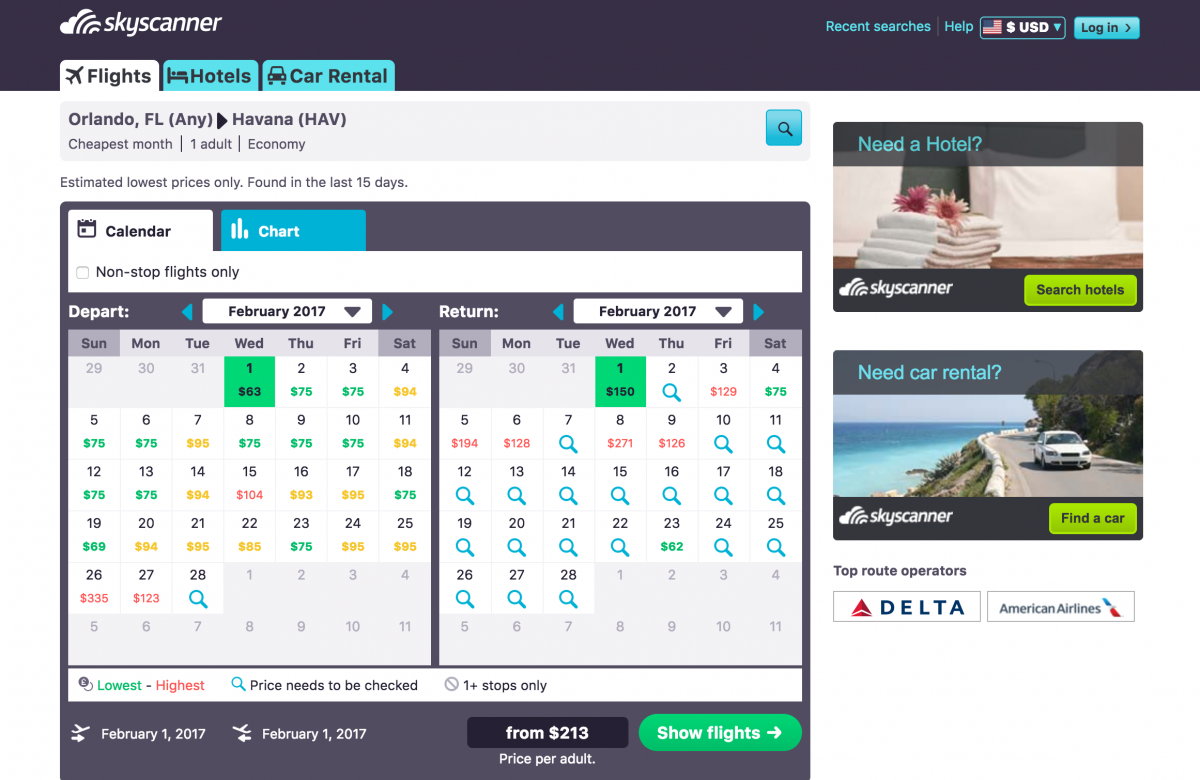 ---
---
Are there any ferries to Cuba?
Many visitors are interested in getting a ferry to Cuba. It was reported in 2015 that four companies have received licenses from the U.S. government to run ferries between Florida and Cuba, but nothing has been confirmed. Havana Ferry Partners has been talking about being ready to go whenever, but even their website isn't working properly.
In the spring of 2016, Carnival became the first cruise line in 50 years to sail to Cuba with their new ship Fathom (that I actually went to the Dominican Republic with). But the ship is now suspended, but in the meantime, they started offering regular cruises to Cuba. Personally, as much as I like Carnival, I'd advise against visiting Cuba on a cruise. Cuba isn't the Bahamas or any other island in the Caribbean that can be seen and understood in a day. It's way more complex.
Another cruise operator – International Expeditions have launched cruises to Cuba already. The ship has a place for 48 passengers and offers three days in port at Havana, followed by stops in Trinidad and the Cuban ports or Cienfuegos, Cayo Largo, Maria La Gorda. But let me warn you – it doesn't come cheap.
---
Don't forget about travel insurance
Don't forget to arrange a health insurance before heading to Cuba. Visitors are often stopped at the border and checked if they have a valid insurance. In case you don't have one, you might be forced to buy a Cuban one. But not all insurances cover Cuba. It's not clear whether World Nomads Travel Insurance covers Cuba, so you might want to contact them to double check.
---
Suggested books for Cuba:
– The Authentic Cuba Travel Guide
– Real Havana: Explore Like a Local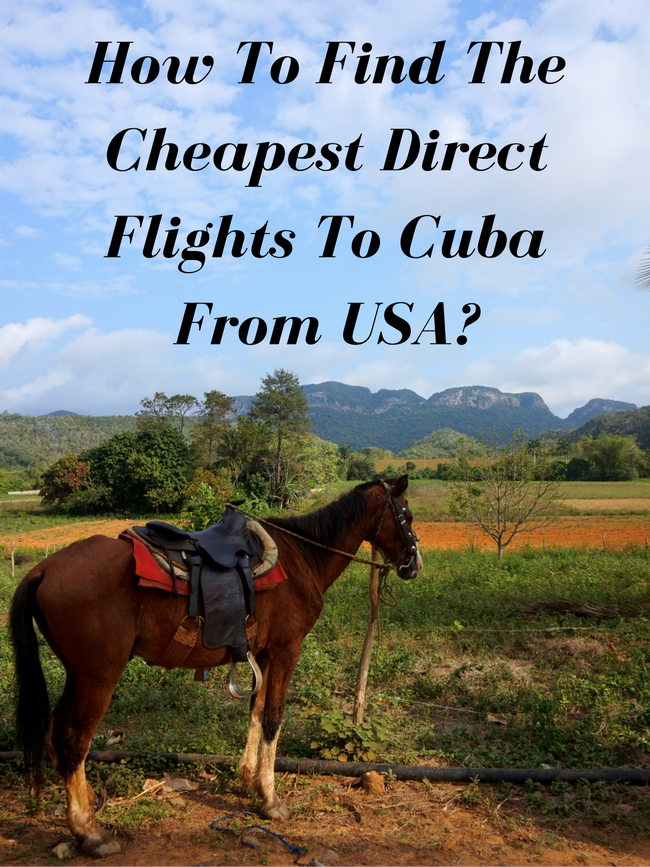 ---
Do you have any questions about traveling to Cuba? Check out my Cuba Travel Tips and Packing List for Cuba. Let me know if you have any questions!