Planning a Dolomites road trip? The Dolomites are one of the UNESCO World Heritage Sites and they're waiting for you in northern Italy.
As I always say, while you technically can visit the Dolomites without a car, I believe driving in the Dolomites is essential. To experience the most beautiful dramatic mountain scenery and epic roads you simply need to rent a car as it affords you the opportunity to explore limitlessly.
Don't worry, people might scare you that it's difficult to drive around the Dolomites. Dolomites was actually the first place I've EVER driven a rental car alone and my first time driving a car in Europe. It was way easier than people tend to make it. Unless there's a cycling race going on 😉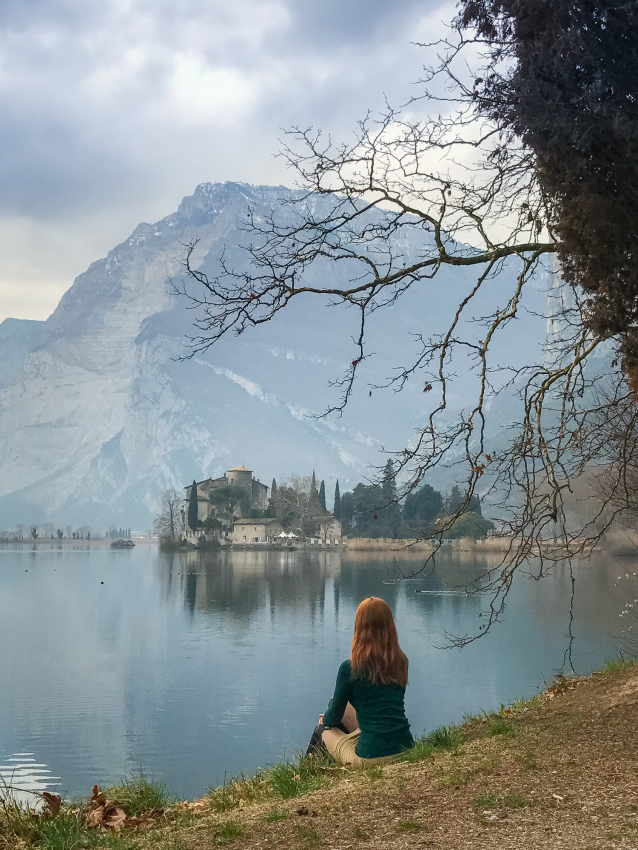 ---
Tips for Driving in the Area:
Your best bet is renting a car from one of the nearby airports – either Milan or Venice. Alternatively, Verona is also an option but the airport is smaller so less of a chance of flying into it.
The fastest way from Venice to the Dolomites by car is via the A4/E70 and A22/E45 which are toll highways.
Roads in the Dolomites vary from excellent condition to dirt roads, but most will be narrow and winding. Don't worry if people will honk at you for driving too slowly – safety is important and if you feel comfortable driving slower, then that's what you should do.
Take longer timing into an account. Driving on bigger highways is faster than on a windy road in the mountains, naturally. But, traffic on the Autostrada (highway with tolls) can be intense in the summer and often you can wait an hour to even get out of Milano.
If possible, avoid heading toward the mountains on Fridays or away from the mountains on Sundays, when Italians are traveling.
There are quite a few cycling races in the Dolomites in the summer and it causes chaos with closed roads. Maratona des Dolomites is the first week of July and HERO Dolomites mountain bike race is in June. And speaking of…
If you see a cyclist he'll most likely try to get out of your way and stay close to the right side of the road (you won't see those entitled cyclists driving in the middle of the road like in the US) and you can pass them when it's safe to do so.
Many roads will have signs in 3 languages. You'll see Italian and German on most road signs, but also in Ladin (not Latin, it's LaDin) in some places. For example, the famous Lake Braies in Italian it's called Lago di Braises but you'll also see it listed as Pragser Wildsee.
Dolomites or not, you need to know what a ZTL zone is – I explained it in this post already. It's very important that you don't enter a ZTL zone unless it's permitted as it's subject to hefty fines.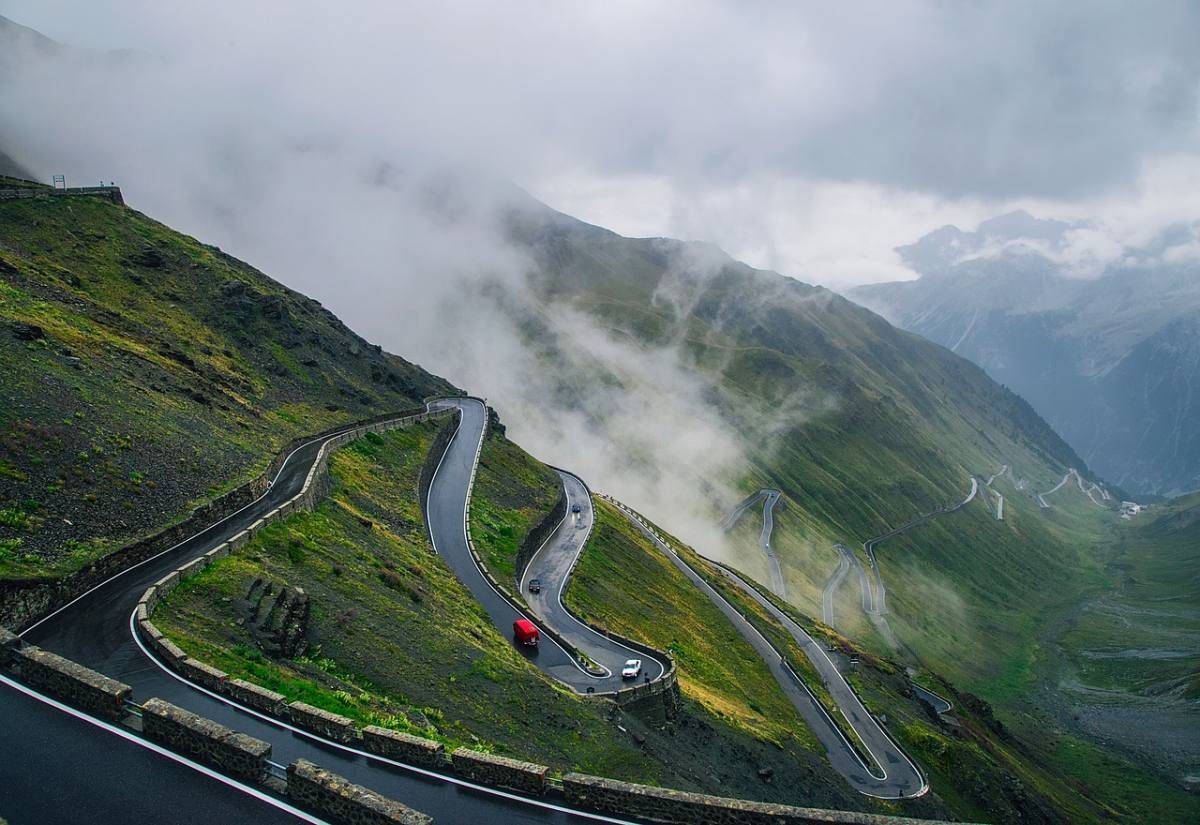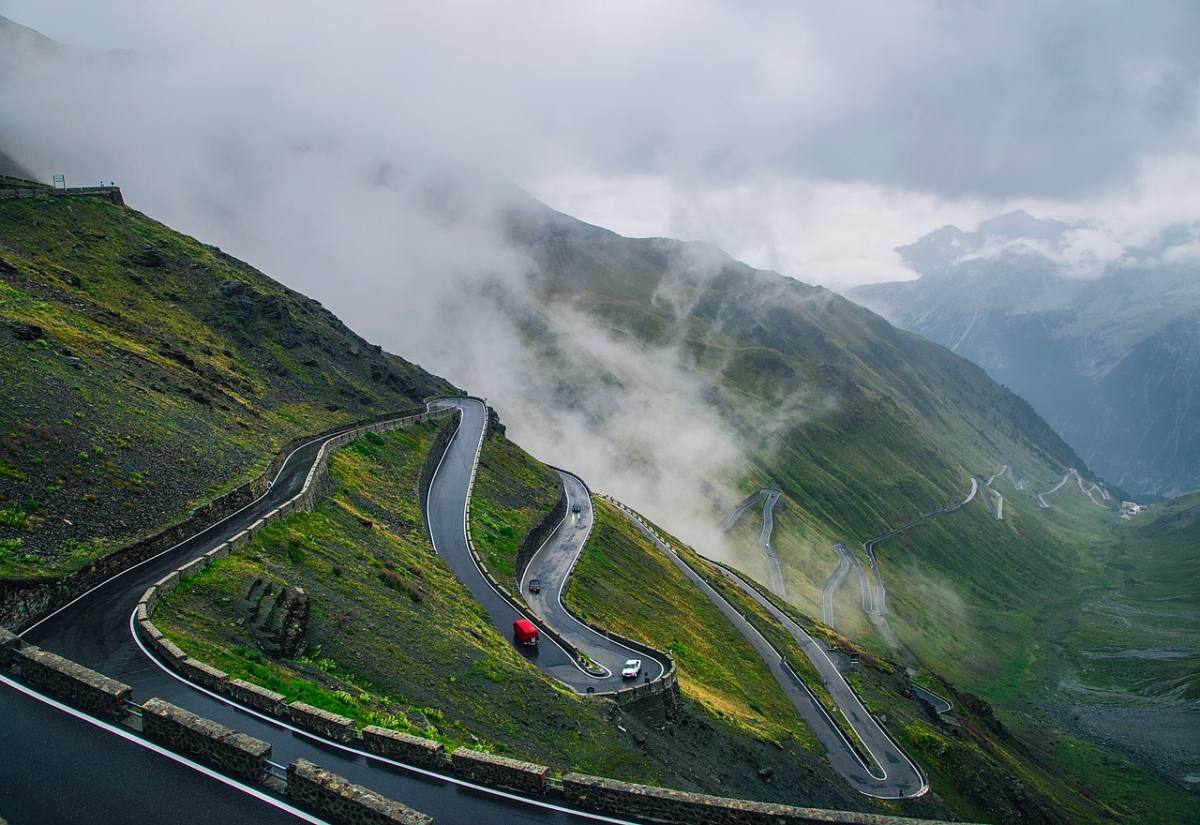 ---
Renting a Car in the Dolomites FAQ
Renting the cheapest car in the Dolomites is tempting… unless you face the reality. Your little Fiat won't be able to accommodate a bigger suitcase.
If you're driving with the kids you need to have space for everything in your car and you don't want to play Tetris with the luggage at every stop. Get a bigger car.
You'll need to get an International Driving Permit (IDP). Non-EU drivers are required by law to carry an International Driving Permit with their driver's license.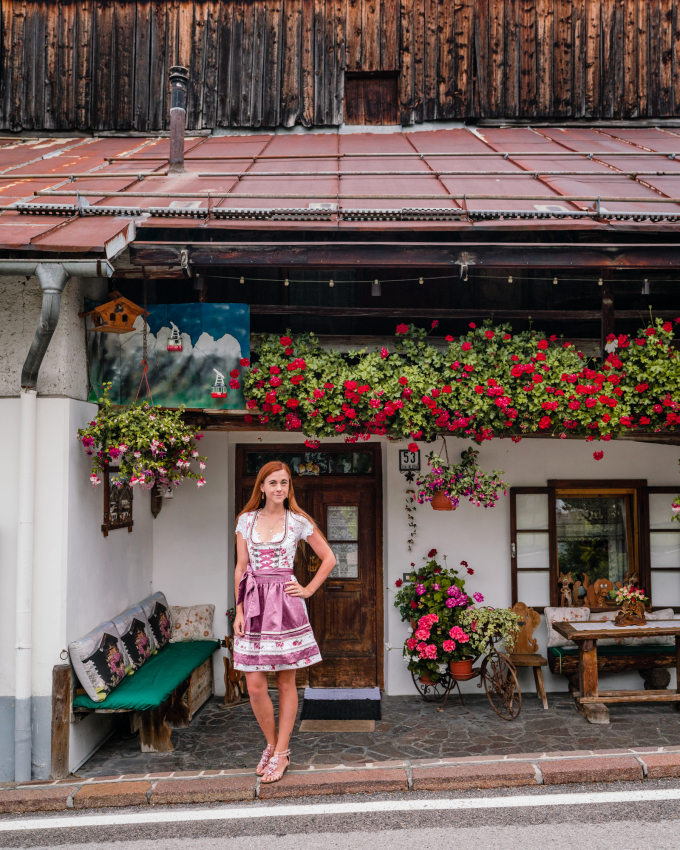 ---
Best Time for a Road Trip in the Dolomites
It all depends on what you want to see and do. If you're into hiking, then naturally summer will be your best bet. Keep in mind that many trails and roads aren't going to be passable and open even in May, so plan accordingly.
For seeing the summer wildflowers visit in June, July, or August is best.
If you want to photograph the changing colors of trees then head to the Dolomites in October.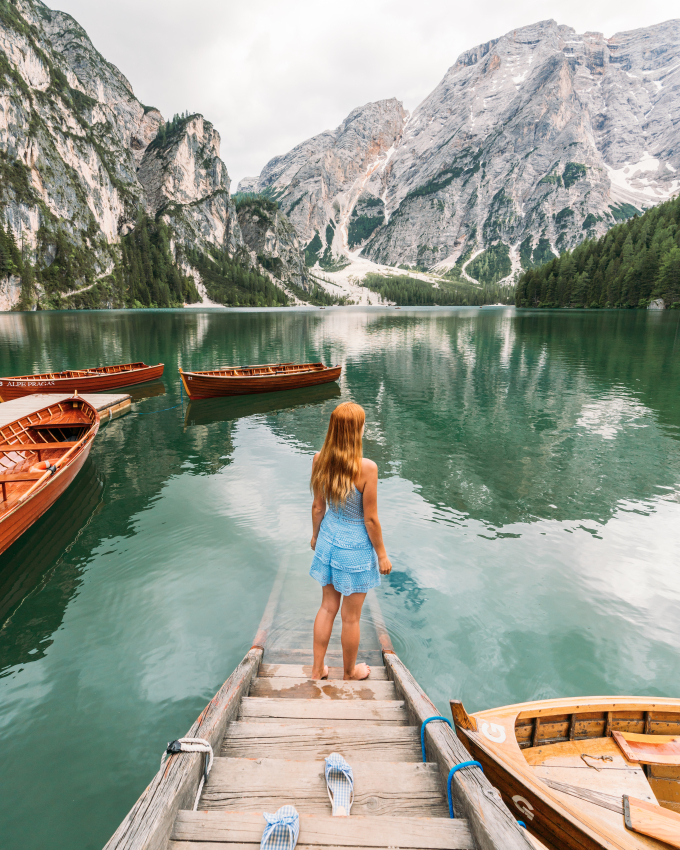 Best Scenic Drives in the Dolomites
Dolomites are all about mighty mountains and quaint villages, but there are some specific scenic routes that you should put on your bucket lists.
Considering staying nearby hikes you want to do or bigger towns if you want to explore them. Many smaller towns are pretty quiet with no much going on, even during the day in the summer.
1. The Great Dolomites Road (Grande Strada delle Dolomiti)
The most famous road is the Great Dolomites Road stretches about 100 km long from Bolzano to Cortina D'Ampezzo.
2. Gardena Pass
Best driven from Ortisei towards the Gardena Pass. It's the most twisted road but incredibly beautiful and recommended.
If you feel like the super windy roads are too challenging for you try Sella Pass – connecting Val di Fassa to Val Gardena.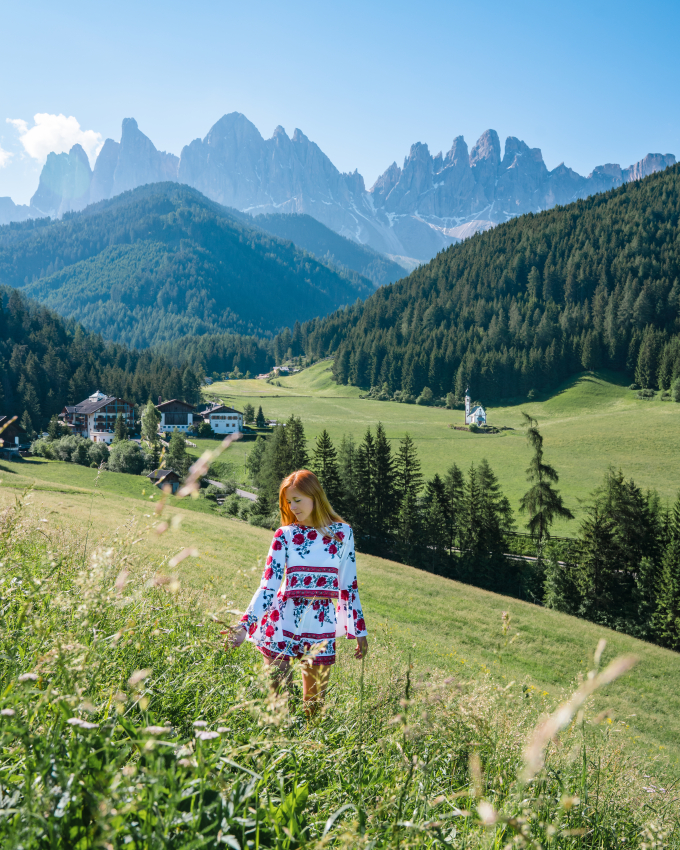 3. Val Di Funes & St. Magdalena
Val Di Funes is an enchanting comune in South Tyrol, located about 30 kilometers northeast of the city of Bolzano. It's picturesque wherever you go, but drive to a little road is the Magdalenaweg and it's the cutest instagrammable village.
4. Tre Cime & Lago di Braises
Make sure to include the path around Tre Cime di Lavaredo on your route. It's one of the most popular hiking routes in the Dolomites and incredibly worth it – even if you're not a great hiker or travel with little ones.
From there, head to Lago di Braises and if you're up for a challenging hike Lago Sorapis is incredible.