Los Angeles, also known as the City of Angels, is popular for its world-class attractions and entertainment. There is a wide variety of activities for people from all walks of life to enjoy in this area, so it's no wonder that over 50 million people visit the city each year.
You can take a tour of the Bronson Cave or go find your favorite Hollywood stars in the Hollywood Forever Cemetery. After all, you don't stop being a fan just because someone crossed over, right? You can also check out the Grauman's Chinese Theater, or join a celebrity homes tour. If you're wanting a bit more adventure, there's always Disneyland or Knott's Berry Farm!
Besides the usual activities, there are plenty of other exciting things to do in LA. Some of these include whale-watching trips and experiencing the culture of Japan through the streets of Little Tokyo.
Note: As I used to live in LA people often ask me what's there to do in LA? The answer is: it depends. I won't recommend the same things to a family with small kids as to a solo young traveler. I won't recommend Keep in mind that Los Angeles is huge. Most people visit for only a few days.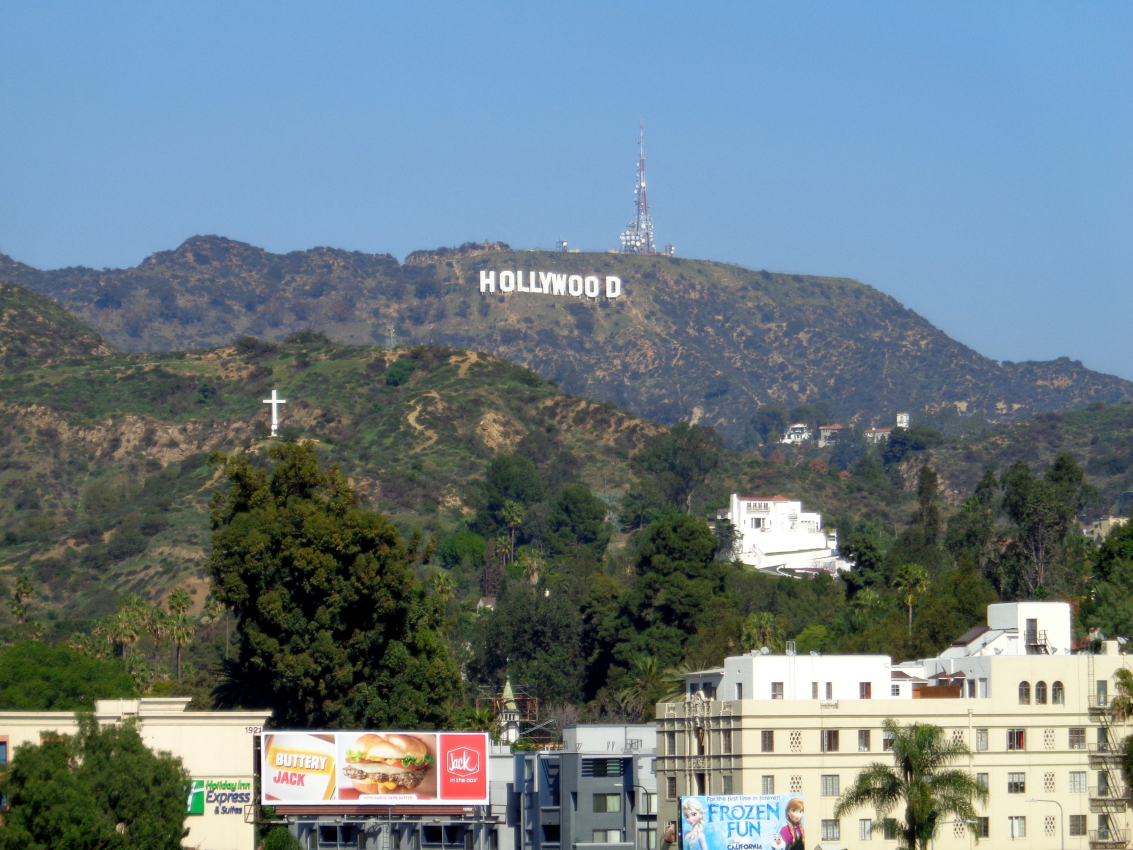 How to Get Around LA?
Keep in mind that Los Angeles is often referred as to one area, but in reality, it's a few cities in one area. Distances are huge and the traffic is heavy, so take this into account when planning your adventures. Where you stay in Los Angeles will make a huge difference as well.
Can you visit LA without a car?
Locals will tell you no, but I navigated Los Angeles without a car for the first year and multiple visits so I'll tell you that it's entirely possible.
Not having a car isn't ideal (especially if you're planning on continuing to Pacific Coast Highway), but if you can't drive you don't need to scrape your dream trip off – there are ways like public transport, uber, walkable parts, hop on hop off buses, and pre-booked transport to places like Universal Studios or Warner Bros.
Best Things to Do in LA: Top 10
1. See Hollywood Area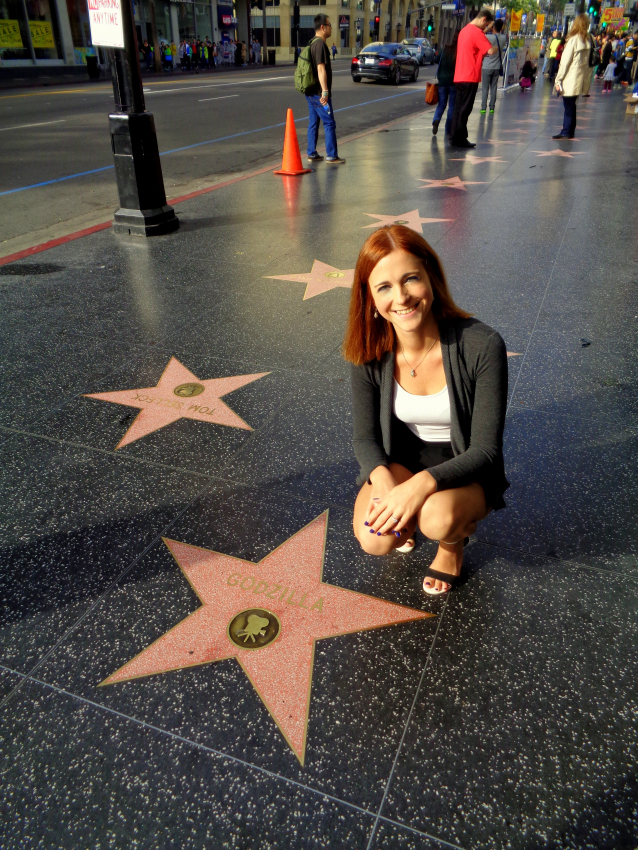 The Hollywood Walk of Fame boats over 2,500 stars dedicated to your favorite celebrities. You can find stars dedicated to everyone from Mama Cass, and Ellen DeGeneres, to Christina Applegate, Kirstie Alley, and many other Hollywood celebrities.
The best part is this is free to do! And it can keep you entertained for hours. You can also check their website to see when the next ceremony is taking place, and attend a star ceremony; also free!
Once at Hollywood Boulevard, you can see the TCL Chinese Theatre and Dolby Theatre – home of the Academy Awards.
If you have time you might want to get tickets for a live taping of some of the shows. It's completely free, all you need to do is to apply for it in advance. 1iota is a website to get them at.
2. Experience Santa Monica Pier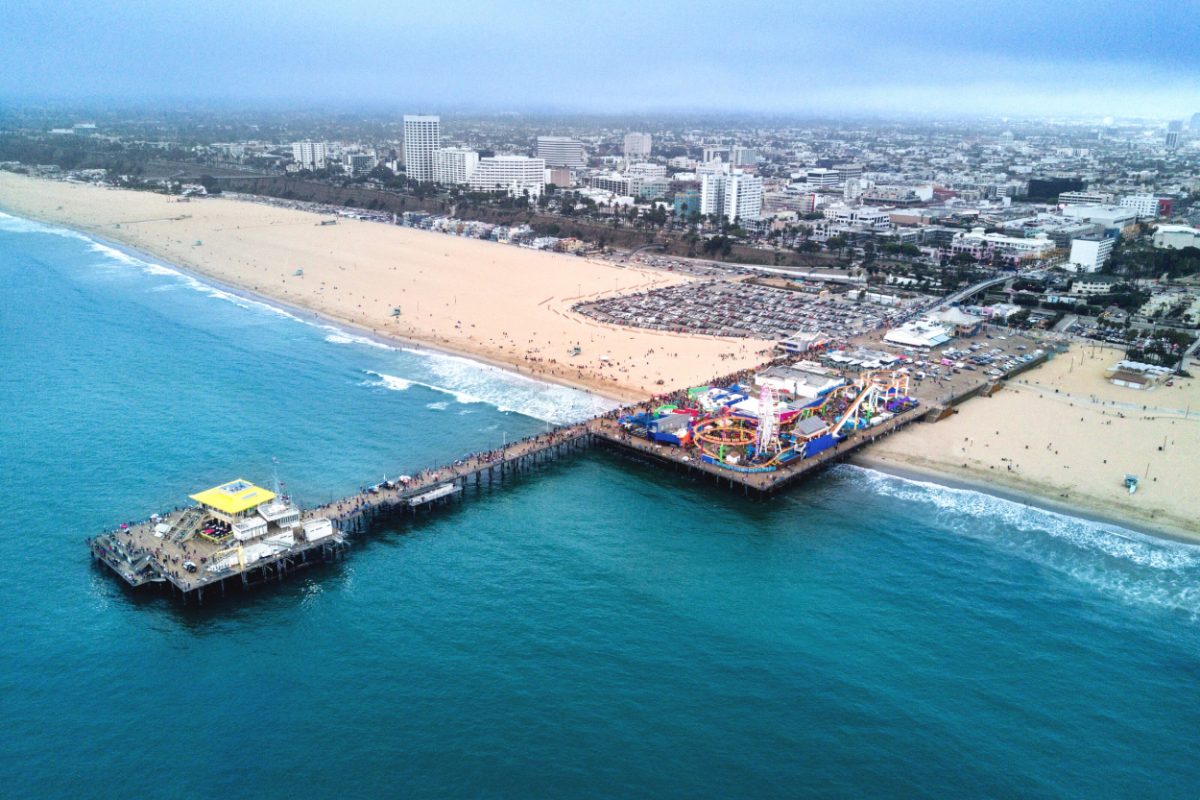 Santa Monica is one of LA's best beaches and is lined with restaurants and shops. Pacific Park – a cheerful amusement park with carnival games, rides and aquarium. The Ferris wheel is famously photographed from below, but the view aboard this soaring attraction is spectacular.
If you're hungry, stop by Ivy at the Shore restaurant for brunch. Bookings are recommended on weekends.
3. Relax at Malibu Beaches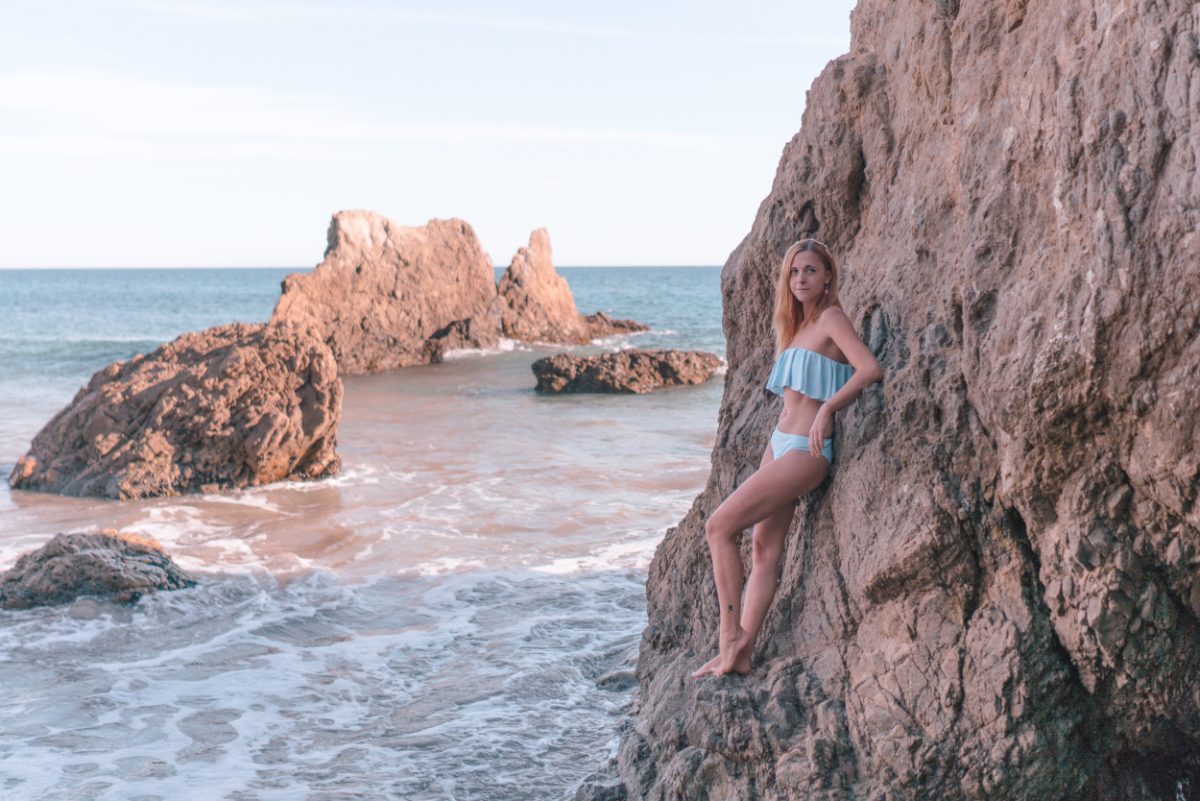 Malibu is well known as the poshest of LA beach areas that are free for anyone to visit. There are plenty of idyllic spots – the best being Topanga and Malibu Lagoon.
If you don't have a car, you can take a vintage VW.
Restaurants in Malibu are also great – Nobu and Duke's offer great food with views. Reservation is recommended.
4. Explore Beverly Hills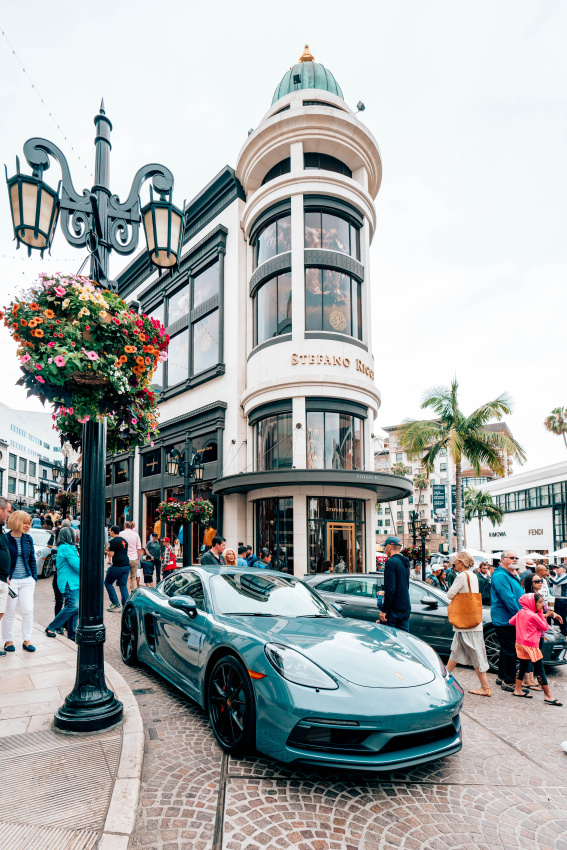 Indulge in ultimate luxury at exclusive designer boutiques of Beverly Hills. See the famous Rodeo Drive and fancy cars passing by. If you're hungry there are plenty of cute spots to enjoy (including the infamous cupcake ATM).
Take a tour of LA's most expensive neighborhoods and admire the architectural styles of the homes that are featured in them. Some of these include celebrities such as Ellen DeGeneres, Jay-Z, and Queen Bey.
On this tour, you can see first-hand how some of Hollywood's most famous individuals live. You'll be riding on an open-air bus that will take you through some of the city's most prominent landmarks, such as Bel Air and Hollywood Boulevard. Alternatively, you can fly over them with a helicopter.
5. Learn About Astronomy At The Griffith Observatory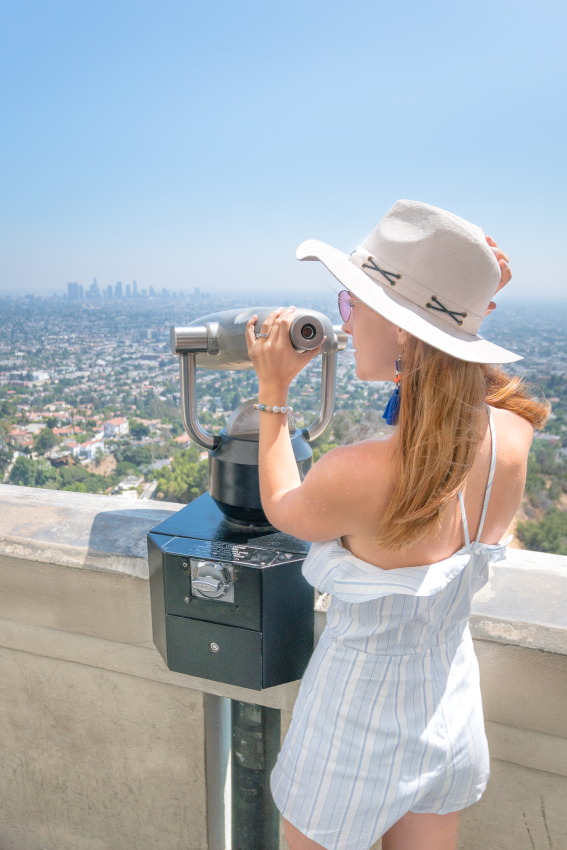 One of the most popular places in LA is the Griffith Observatory, which is in Griffith Park. It's a great place to get a glimpse of the stars and learn more about astronomy. The name of the observatory was taken from Griffith J. Griffith, a prominent philanthropist in LA who was known for his passion for astronomy.
The observatory was first constructed in 1935. Over the years, it has grown to become one of the most visited observatories in the world. It features various exhibition halls and a variety of attractions. One of these is the Tesla coil, which is a rare and incredibly unique item.
One of the most popular features of the observatory is its powerful telescope, which is known to see around 600 visitors per night. As you can see, there's plenty to check out here.
6. Take a Movie Location Tour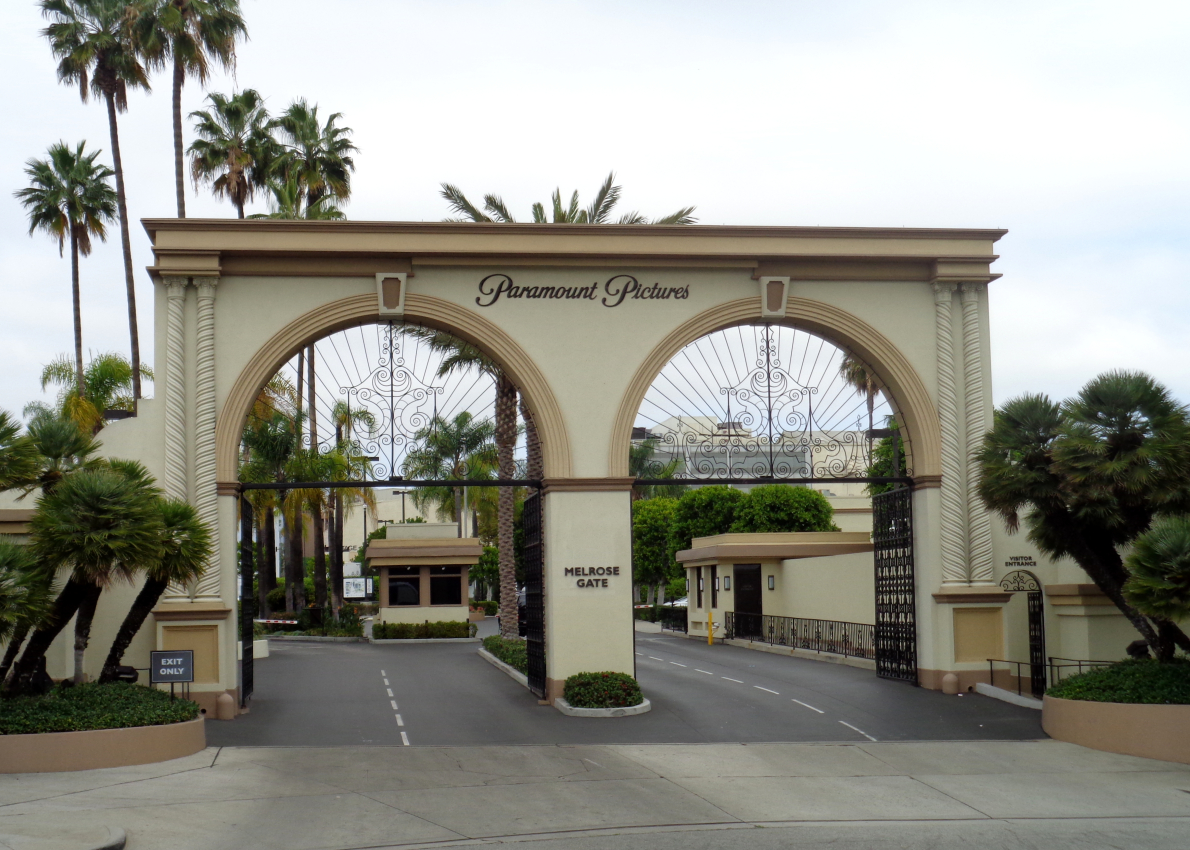 I highly recommend doing a movie location tour to see all the famous spots you have seen in movies. It's a fun way to get to know the city as well. From movie studios to spots like the world's shortest railway or the famous Roosevelt Hotel downtown you won't be lacking places to see.
Read my full review of the Starline movie location tour.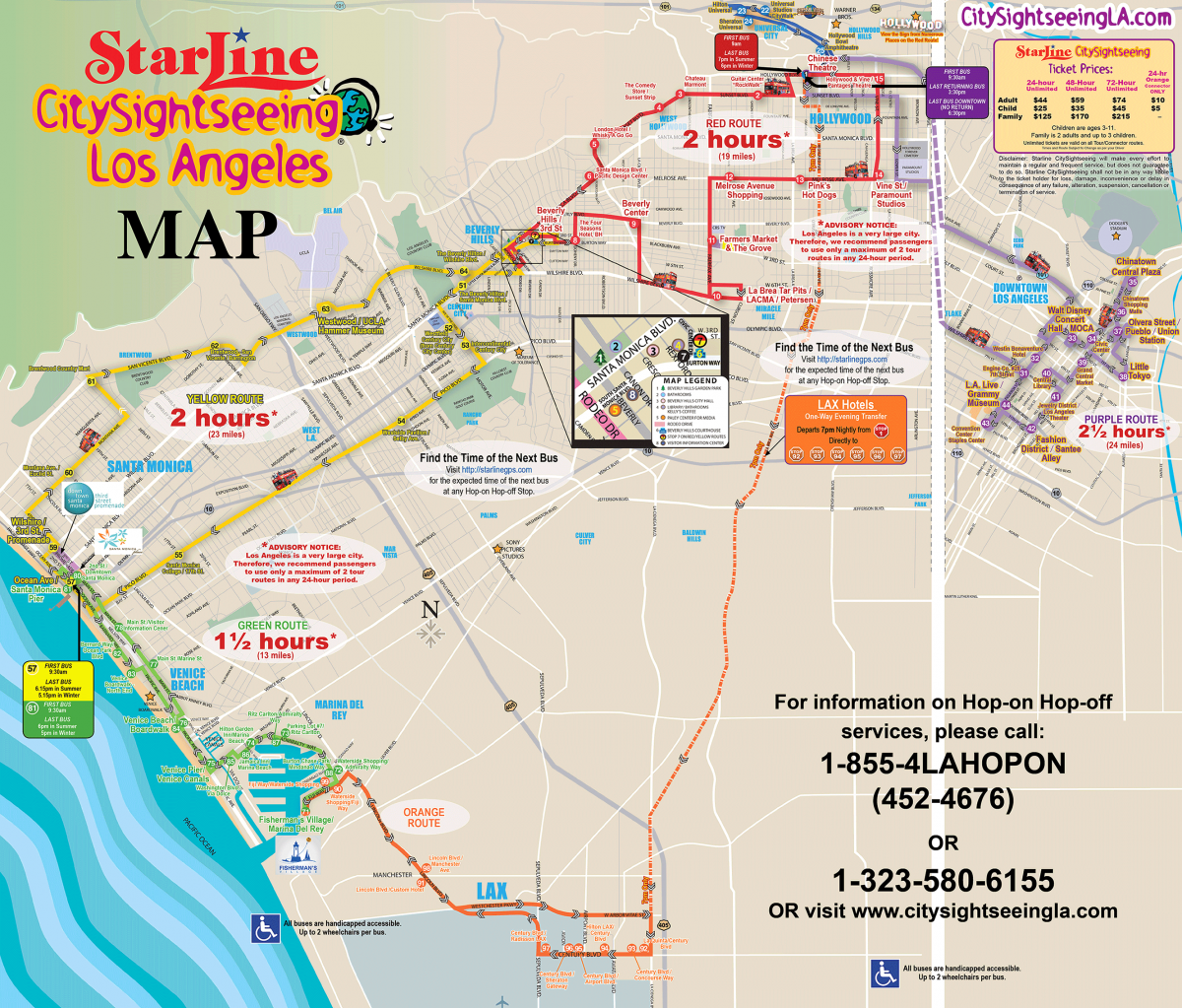 7. Visit Little Tokyo
The largest Japanese-American community in North America is located in Little Tokyo, five blocks from LA's Downtown. This area was established in the 1880s and is known for its vibrant culture and shopping.
Head to the Shabu Shabu House, the area's oldest Japanese restaurant. This establishment features a tree in front of its building filled with paper letters and mosaics designed to represent prayers and wishes.
Alternatively, Marugame Monzo is my favorite restaurant but requires a long wait. It's worth it, but you gotta be patient.
This area is filled with Japanese shops and restaurants. You'll be able to get all of your Japanese cravings at these establishments. It's the best place to get authentic Japanese foods and goodies. It will be part of any food tour in downtown LA.
8. Venice Beach Boardwalk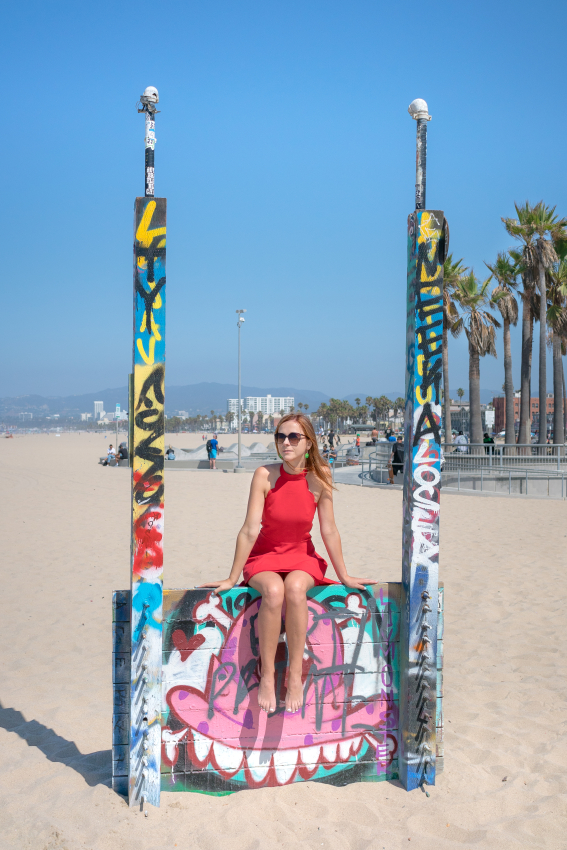 If you're looking for full-on immersion in Cali vibes, then head over to Venice Beach. The boardwalk is full of street performers, and locals roller skating around, or you can stop by and watch people at the skate park or beach gym.
The area is trending for healthy food during the day and busy nightlife after sundown. During the day, you could rent bikes and drive for miles nad miles.
The Venice canals are enchanting, so if you're in Venice take a stroll to see them.
9. Universal Studios Hollywood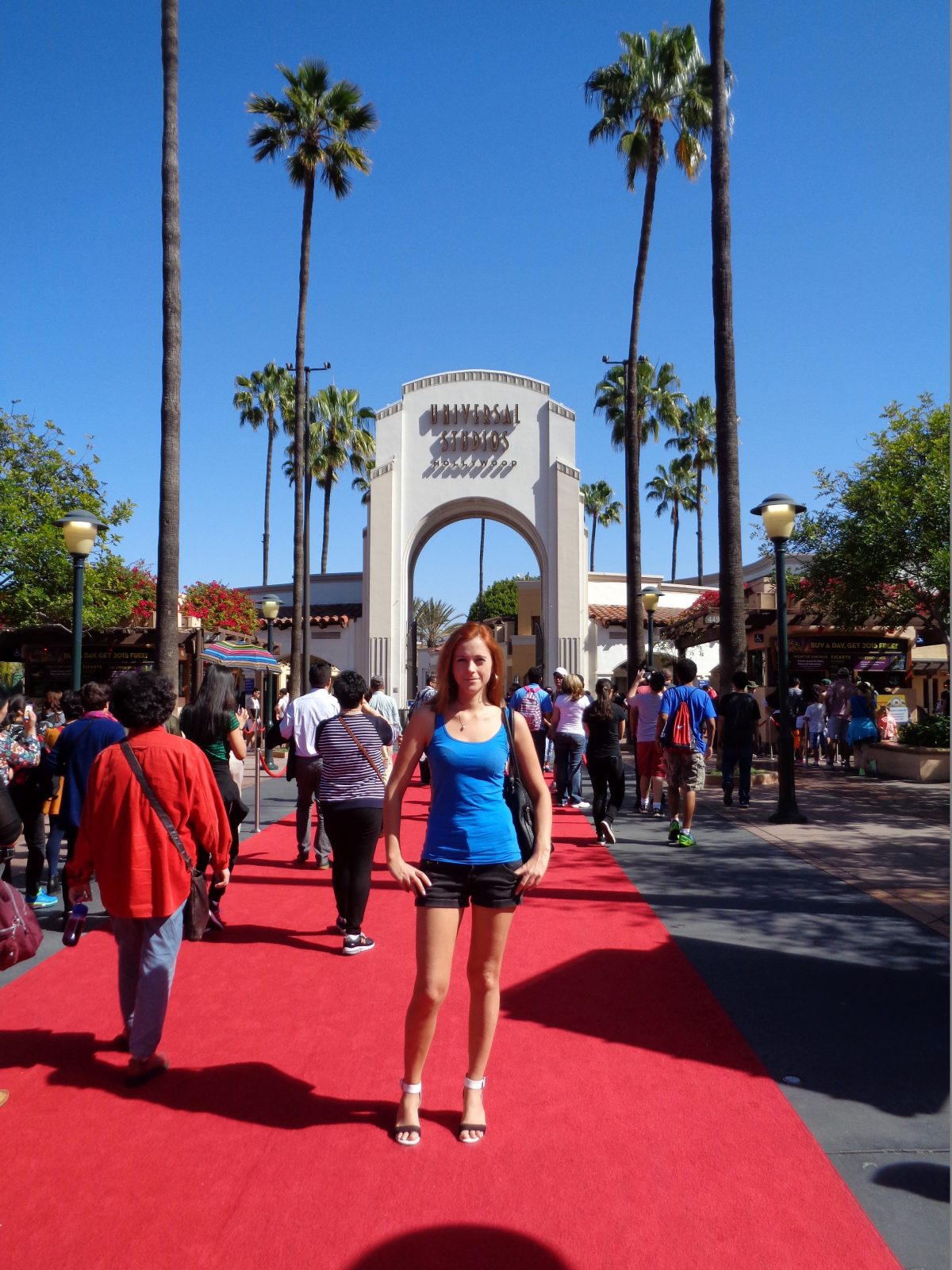 Even if rides aren't your thing, there are plenty of shows, characters, and sights to enjoy. The best part is naturally the studio tour which takes you around a real working studio where the magic of the movies is made.
Alternatively, you can take a tour of Warner Bros Studios. It's more of a true studio tour with no rides or other fancy things, so it depends on what you prefer. I explained the difference here.
10. Hollywood Sign Hike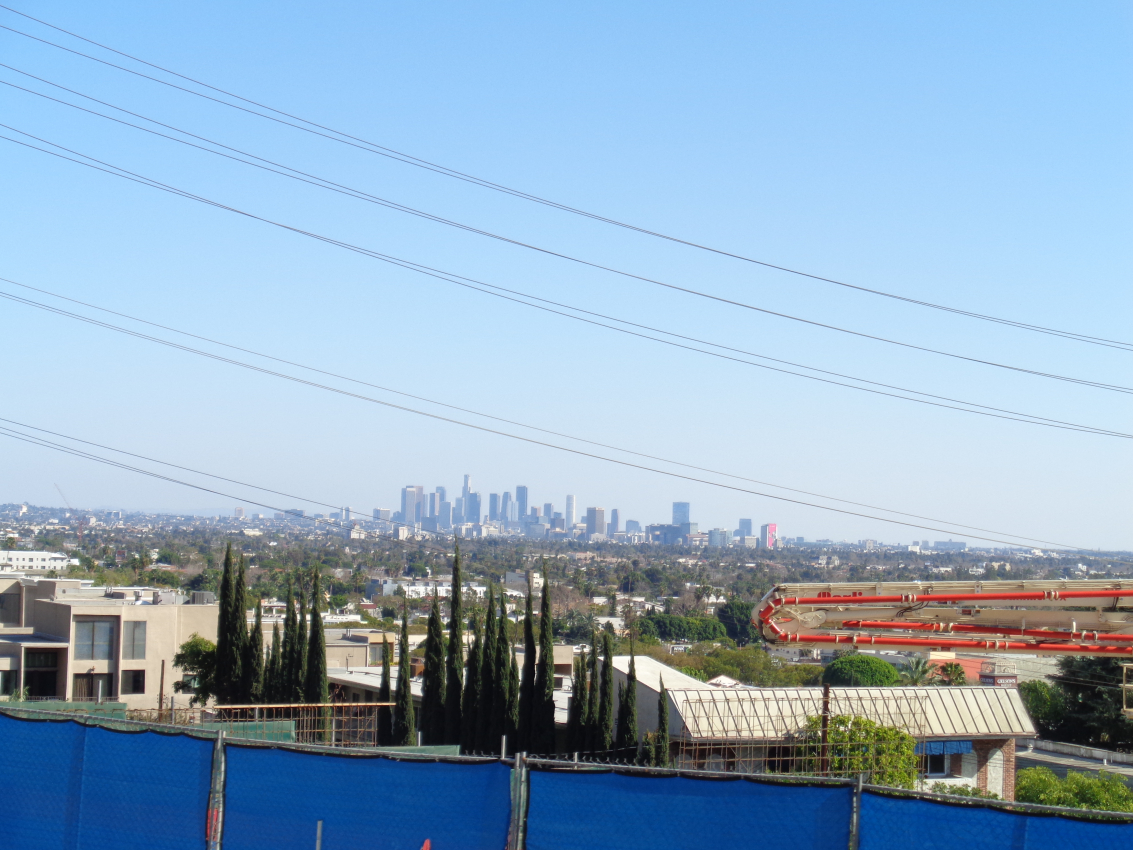 The Hollywood sign is… not in Hollywood. The best way to get a closer look is on a hike. The trail is rated easy to moderate but it is about 4 miles roundtrip – you can take a fun tour with a group.
---
Best Things to Do in Los Angeles: If you Have Extra Time…
11. Take A Tour Of The Famous TCL Chinese Theatre
One of LA's most famous landmarks is the TCL Chinese Theatre, initially called Grauman's Chinese Theatre. It's a great representation of Hollywood's Golden Age. The building was constructed in 1927 and has become a popular tourist destination.
The theater is trendy and offers tours every day, so it's recommended to reserve a tour ahead of time. Although it's an ordinary movie theater, new films are shown in it throughout the year.
12. Check Out A Famous Filming Site: Bronson Cave
Looking for something a little different that's related to Hollywood and cinema? LA has plenty of places you can explore, such as the Bronson Cave, and this is a must-visit for anyone interested in learning more about LA and its mysterious past.
Although Bronson Cave is not a cave, it's a hidden passageway filmed at an angle to create an illusion of one. This location is still a famous filming ground despite the need for more use for significant budget films.
Griffith Park's Bronson Cave is located in the wilderness of the park. It has been used as a set numerous times in movies and TV shows. Just visit this place, and you'll be able to identify it. The cave was featured in several films, including the 1960s Batman series.
13. Find Your Favorite Celebrities Who Have Passed In The Hollywood Forever Cemetery
This beautiful cemetery is the final resting place of some of the most prominent individuals in the city, such as Johnny Ramone Judy Garland, Chris Cornell and hundreds of others.
Some of the interesting mausoleums in this cemetery include the Greek Revival-style catacomb of Clark Jr. and the granite monument of Hattie McDaniel.
The Hollywood Forever Cemetery is a beautiful place where the dead can be laid to rest, and it features a variety of beautiful architecture and greenery. It's also one of the few places in LA on the National Register of Historic Places.
It was first established in 1899 as the Hollywood Memorial Park Cemetery, and Isaac Van Nuys was the man who started the cemetery.
14. Get Your Adrenaline Fix At Knott's Berry Farm
One of the most popular attractions at Knott's Berry Farm is the recently added Calico River Rapids. This area is a must-visit for families and individuals looking for a fun-filled day out. Another popular attraction is Mrs. Knott's Chicken Dinner Restaurant, known for its famous fried chicken.
The farm started as a berry farm and had since grown to encompass 160 acres of rides, various attractions, and a marketplace. Children and adults can enjoy the ride together on the Kite Flyer or the Camp Bus.
There's plenty to do here, and it's more than worth it to take a day trip to Knott's Berry Farm while you are in the LA area!
15. Take A Relaxing Break At Echo Lake Park
One of the most famous sights in LA is Echo Park Lake, which is also known for being used in various television shows and movies. Despite its fame, this location is still a very relaxing place to visit.
The lake was renovated in 2014 and has become a place where people can meet and exercise. It also offers an excellent opportunity for the boat in LA and has several areas filled with lotuses and ducks. The park is full of beautiful trees and is a popular location for couples.
Take a moment to get some exercise on the walking paths, or soak up the sun in the grass to enjoy your down day.
16. Disneyland
It's no secret that one of the most popular attractions in the world is in LA: Disneyland. This park is full of fun and interactive attractions designed to bring the magic of childhood back to life. Some of these include Star Wars: Galaxy's Edge, a ride that allows guests to drink blue milk as they fly the Millennium Falcon.
The main attraction features Mickey Mouse as he performs various scenes from Disney movies in a sea of fireworks. He then faces off against other Disney villains, such as Maleficent, a massive fire-breathing dragon.
17. Tour The Underground Tunnels
During the prohibition laws, underground tunnels were a popular part of LA. These were constructed across 11 miles and led into various underground clubs and bars.
The Underground Tunnels are filled with graffiti, old machines, and unsafe locations. You can also get the King Eddy Saloon, which still operated until it closed in the 1900s. Although they aren't officially open to the general public, they can be used as a place to shoot movies or for other activities.
Even though it's less traveled, exploring the Underground Tunnels can still be an exciting experience. You can head to Temple Streets' Hall of Records to reach the tunnels.
18. Catch A Concert At The Walt Disney Concert Hall
The Concert Hall's Blue Ribbon Garden is also a beautiful area many people do not usually visit, and it's located on the roof of the building.
This place is a must-visit for anyone who enjoys musical performances. The facility shares space with the CalArts Theater, which features more experimental and contemporary shows, and the gallery features various exciting pieces.
The Walt Disney Concert Hall is one of the most popular places to watch a concert in LA. Frank Gehry constructed it, and it features a variety of great classical music performances. However, kids under six are not allowed inside the facility.
19. Go Shopping For Some Goodies At The Original Farmers Market
The Original Farmers Market has over a hundred family-owned shops and is an excellent place for people who enjoy food. Before it became a market, the farmers would sell their harvests from their trucks.
Before you start shopping at the Grove, make sure to stop by and eat some of the various food stalls that are located in the area. There, you'll find a variety of pastries, cheese, and other food items. You can also visit Nonna's Empanadas, known for its wide selection of empanadas. After browsing through the stalls, you can head to the Tea Shoppe for various teas.
20. Check Out Andy Warhol's Campbell's Soup Can
The Broad building was constructed as a work of art, and it features various areas designed to exhibit diverse types of art. Eli and Edythe Broad founded the Broad, and they have been collecting various art pieces from the postwar era.
The facility is known for its unique design, referred to as "the veil" and "the vault." It's free to visit, and regular public tours are also available.
One of The Broad's most prominent pieces of art is Andy Warhol's Campbell's Soup Can, which is currently on display. The art museum also features over 2,000 works of contemporary art from the 1950s until the present. It's designed to inspire and entertain visitors.
21. Discover the Magnificence Of The World of Illusions
The Museum of Illusions is an interactive gallery designed to teach visitors about the human brain and perception. It's a wonderful place for kids and adults.
The World of Illusions is a popular Instagram sensation. It features various 3D illusionary works of art, as well as an upside-down and giant house. If you're stressed, the museum lets visitors write down their problems on a plate and throws them against a wall.
There are many different activities here to fit all members of the family! So whether you're on vacation with kids, or even if it's an adult-only trip, this is a must-see.
22. Check Out An Event At Hollywood Bowl
One of the most popular tourist attractions in Los Angeles is the Hollywood Bowl, which is an outdoor amphitheater. It was first established in 1922 and featured a unique shell design. This type of structure has been known to provide excellent acoustics.
The Hollywood Bowl is a well-known music venue in LA. It mainly focuses on classical music and hosts various other events; some of these include film screenings and musical performances.
Take the time to check out what's going on while you're in the area! Take a break from touring the city, and catch a concert with one of your favorite singers. Or, maybe you can join a film screening!
---
Is LA Worth Visiting?
LA is very much worth visiting, as there are plenty of things to do in the area, regardless if you're on a budget, or if you have endless amounts of money coming in.
No one is left out when you visit Los Angeles, meaning it's a great destination whether you're on a solo trip, a couples getaway, or a family vacation.