Tipping in Italy can be quite confusing, controversial and way different than in your country. Tipping in Italy is a common gesture to show appreciation for services received, but it's not a must-do like in the US.
The advice below is based on my experience living in Italy, studying in Italy, numerous trips across the country, and conversations with Italian friends.
Do You Tip in Italy?
There is no strict rule about tipping in Italy. It definitely depends on the place of business.
In Italy you never tip the owner of the business. For example, if you go to the hairdresser and this is a one-person business, a tip is not required.
Generally speaking, here are the general rules for tipping in Italy:
| | | |
| --- | --- | --- |
| Place: | How much to tip? | How to tip |
| Restaurant | A few Euros, never over 10% of the bill | Leave cash on the table when leaving or tell your waiter to keep the change while paying |
| Barista (ordering by standing at bar) or bartender | Uncommon, but up to 20c | Leave a coin in the tipping jar if available or leave coins at the bar |
| Sit-down cafe, aperitivo with food, etc. | 1 Euro max | Leave cash on the table when leaving or tell your waiter to keep the change |
| Taxi drivers | Round up the charge up to a couple of euro | Tell the driver to keep the change |
| Tour guides | Around 5 Euros | Give cash at the end |
| Hotel porters | 1 Euro per bag (no more than 5 EUR total) | Cash |
| Hotel housekeeping | 1 Euro per day of stay is common | Leave coins on a nightstand or end of stay |
| Hairdresser | 10% of the bill, but not required | Give cash to the person who did your hair (unless it's the owner) |
| Gas station | No tip | Cash |
---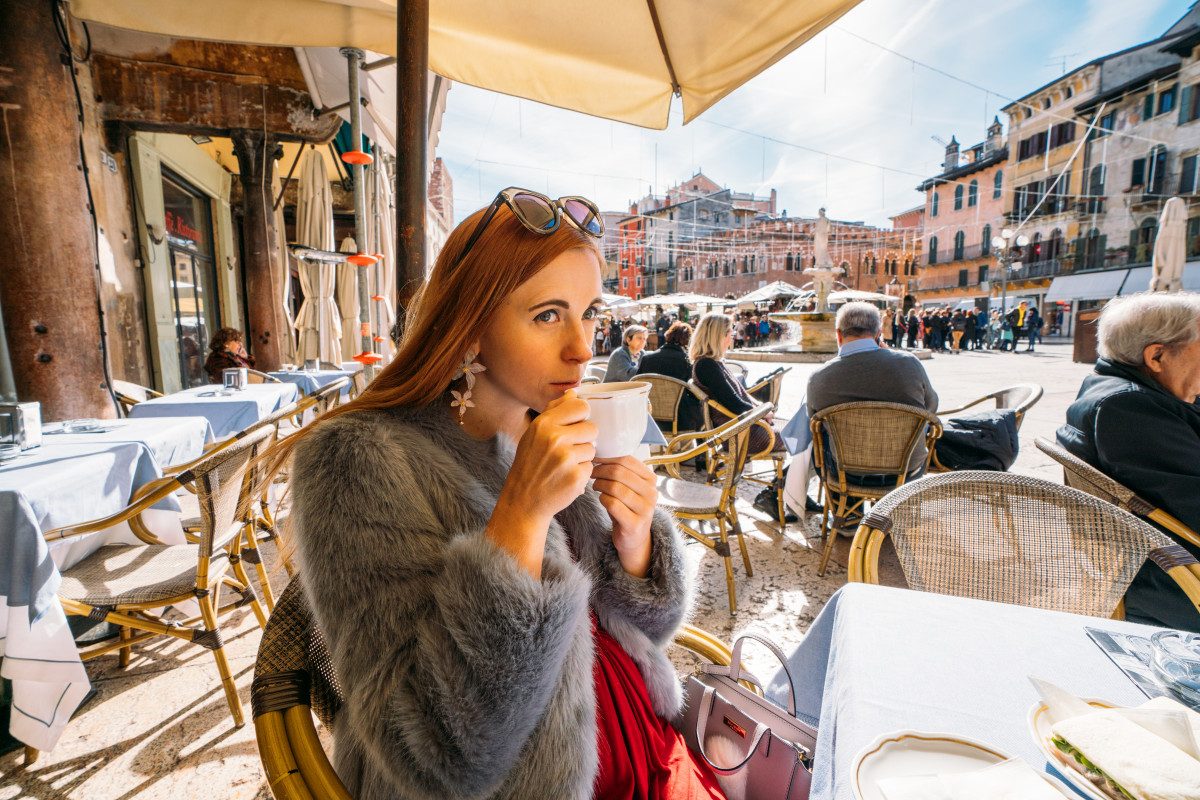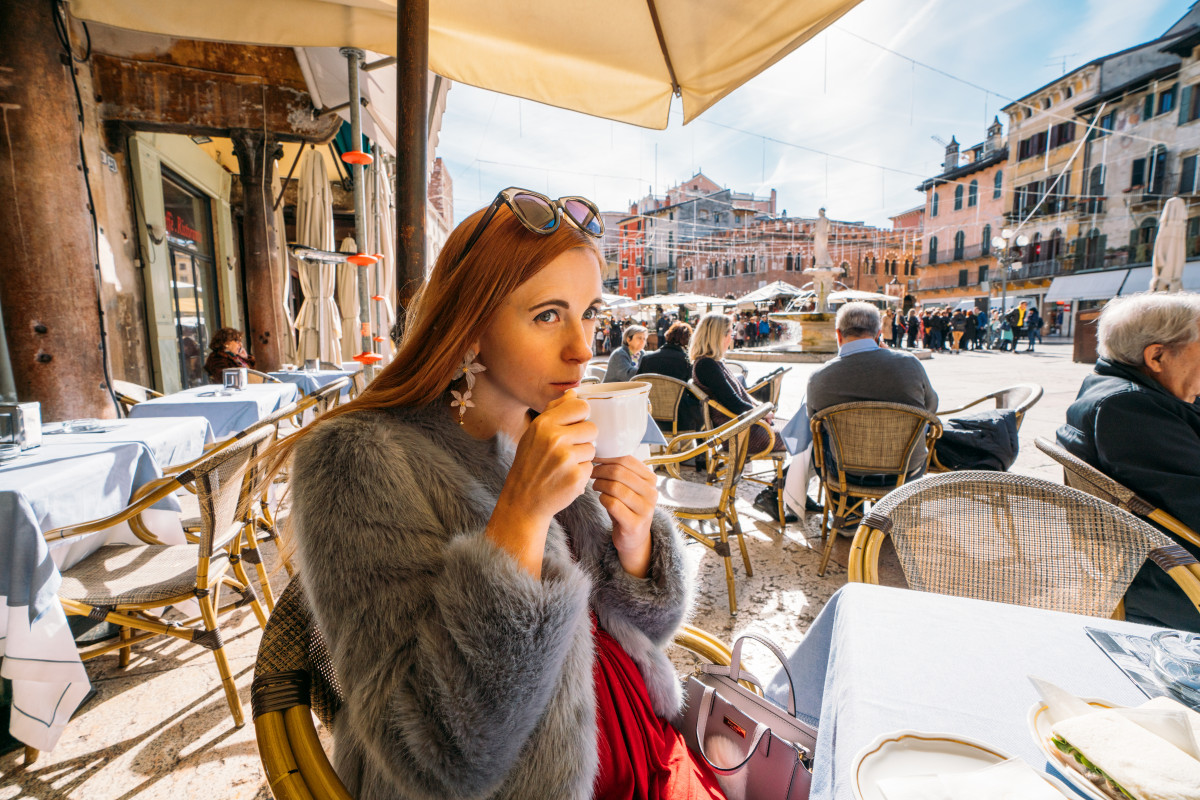 Tipping at Restaurants in Italy
Tip isn't expected at restaurants and nobody will run after you or make an angry face if you don't leave the tip (this happened to me during my first visit to the US).
If you're unhappy with the service, you don't need to tip, but keep in mind that standards are different. Excellent restaurant service in Italy doesn't include hovering over your table and asking if you need anything every 5 minutes – this would be considered actually annoying.
While waiters don't make $2 an hour like American waiters, but the wages are not high so they won't say no to a tip.
It doesn't mean that you can't tip! Not knowing how much to tip can be stressful, but any amount can be appreciated.
There are a few things that you should do if you want to leave a tip:
Tip with cash, not a credit card. It's safe to say that a credit card tip is rarely even possible and even if it is, won't make it back to the waiter.
Keep some change on you. Try having one Euro coin, because no one wants the small coins – small coins are for a tip jar at bars or coffee shops.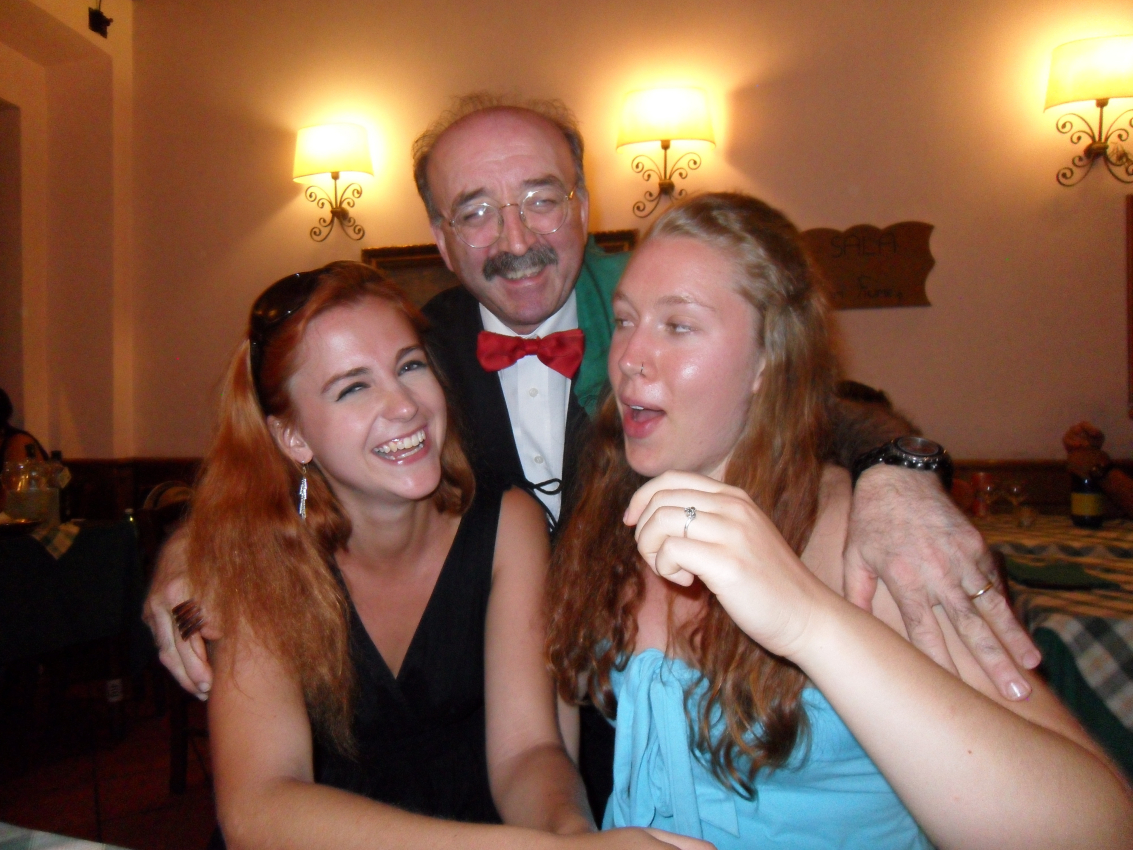 ---
Is Coperto in Italy a Tip?
The coperto or pane e coperto is a charge to sit at a table and it's a controversial cahrge. It's NOT a tip. It might seem like you're paying for the cutlery but often it's a charge for bread. It usually ranges of €1-4 per person.
This is a charge for the use of the table, linens, and silverware and so on. Coperto is required to be listed on the menu with the price by law in Italy.
Servizio is a service charge (an included tip) sometimes listed on the bill. It happened for larger groups and ranges between 15-20% of the bill. If there is a servizio charge on your bill, you do not need to leave an additional tip.
Tipping at Coffee Bars in Italy
Italians love drinking coffee at the bar standing (think of it as if you were at a pub in London, but it's coffee in Italy). It's much cheaper to drink a coffee standing up by the bar than sit at the table, so most locals do that.
Tipping a barista at the coffee bar isn't common, but many people leave their change at the bar or put it in the tip jar. Unless you're in Rome. Tipping in Rome at a coffee bar isn't often seen at all.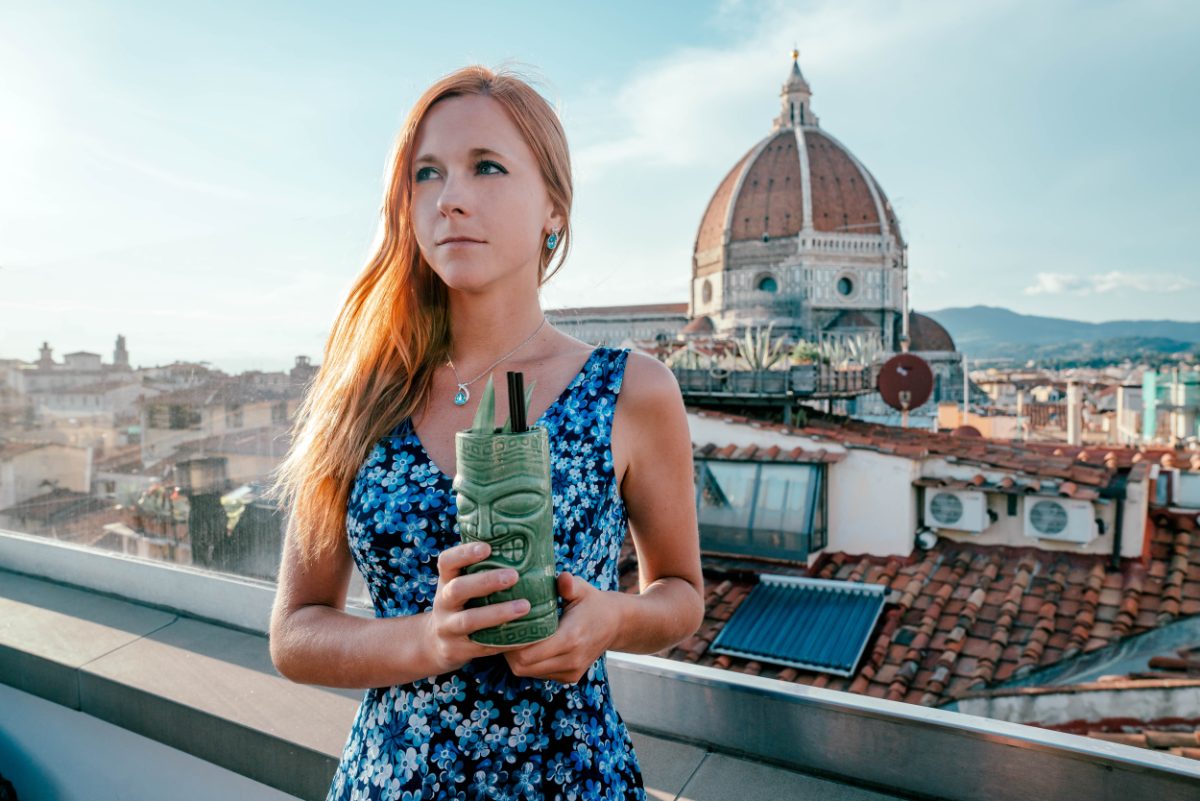 Tipping Taxi Drivers in Italy
Tipping taxi drivers is becoming increasingly common in Italy, especially if you get a driver who is particularly helpful with your bags or directions.
The most common way to tip a taxi driver is by telling them to keep the change. A taxi charge of 8 Euro can easily be rounded up to 10.
---
Tipping in Italy FAQ
Are children get charged the coperto?
If they're tiny babies no, but if they're using a high chair then yes. Children who sit at the table will be charged the coperto.
Do I have to pay the coperto even if I don't eat the bread?
Yes, you still need to pay the coperto, even if you don't eat the bread. You cannot ask for the bread to be removed not to be charged a coperto.
The only exception is Lazio near Rome where charging a coperto is illegal. There you can refuse the pane (bread) and avoid the charge.