Wondering when to visit London to get the most out of your visit? Let me tell you when is the best time to travel to London, depending on what you want to see and do.
The best time to visit London for good weather is from early June to late September. However, it's also the busiest time in the capital since many tourists usually travel to Europe during the summer. Fortunately, London's rather mild climate means it can be visited at any time of year.
I've lived in London on and off for many years, so I got to experience every season for years.
---
Best Time to Visit London: London Weather by Season
Autumn (September, October, November):
Autumn is a lovely time of year to visit London as it's not too busy and the weather tends to be not so bad. Temperatures are from 11°C to 15°C (52°F to 59°F), and you can already spot some Christmas decor in November.
It's also easier to get theatre and hotel reservations in London, and airfares and travel insurance fall into the reasonable range.
It's my favorite time to visit and frankly, even more as a local because it's not too crowded and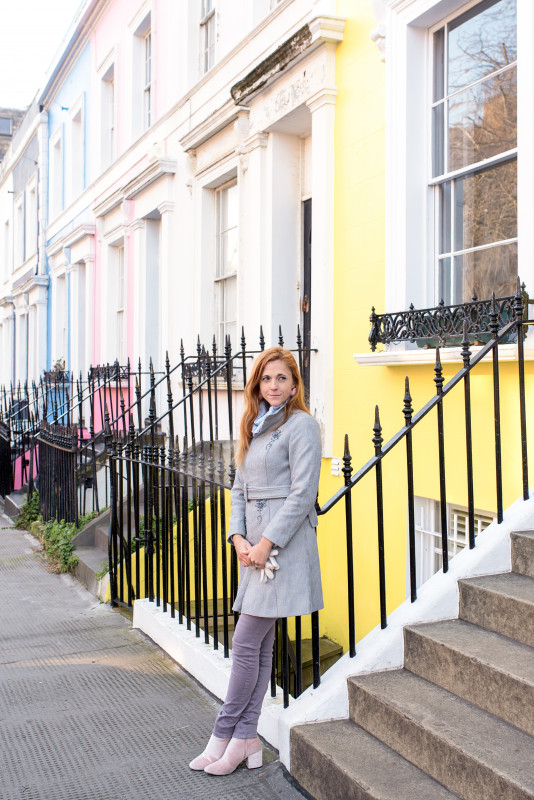 ---
Christmas & New Year (December):
Christmas time in London can be great, but it's not for everyone! While the Christmas lights and decorations are amazing, daylight hours are short and the weather tends to be rainy. Average temperatures range between 2°C and 6°C (35°F to 43°F).
Personally, I think it's better to see Christmas decorations in November when they put them on.
Bars and restaurants are often booked for private Christmas parties and accommodation prices are more expensive.
If you're visiting during Christmas, keep in mind that almost everything (including shops, attractions, restaurants, bars, and even some hotel receptions) are closed on Christmas Day and New Year's Day.
Public transportation also isn't operating on the 25th and 1st, so your only option will be a taxi to get around. Or you could rent a car to get around.
---
Low Season (January and February):
It's low season for a reason.
Expect cold temperatures (between -10°C to 5°C / 5°F to 40°F) and heavy rains during these months. January and February have very few tourists and locals go out less than usual after December Christmas parties. If you don't mind rain and cold you can find cheap flights and lower prices at hotels. Don't forget an umbrella and a thick coat.
If you want to visit some outdoor attractions like royal palaces, you might want to reconsider. I once went to Hampton Court in January and it was way too cold for me to be outside for that long.
---
Spring (March, April to May):
In the spring you can expect longer daylight hours and temperatures averaging 10° to 18°C (50 °F to 65°F). But, it might still rain quite often and some days might be very cold, so bring clothes for any weather and a proper umbrella.
Spring is more of a luck-based time to visit. You might get the rain, or you might get lucky and all sunny days!
Be careful when planning your holidays during Easter. Bank holidays are on Good Friday and Easter Monday and Easter Sunday, which means that most shops are closed and public transportation services might be reduced.
Easter is also a busy time in London and prices for accommodation jump up, so you might want to avoid it.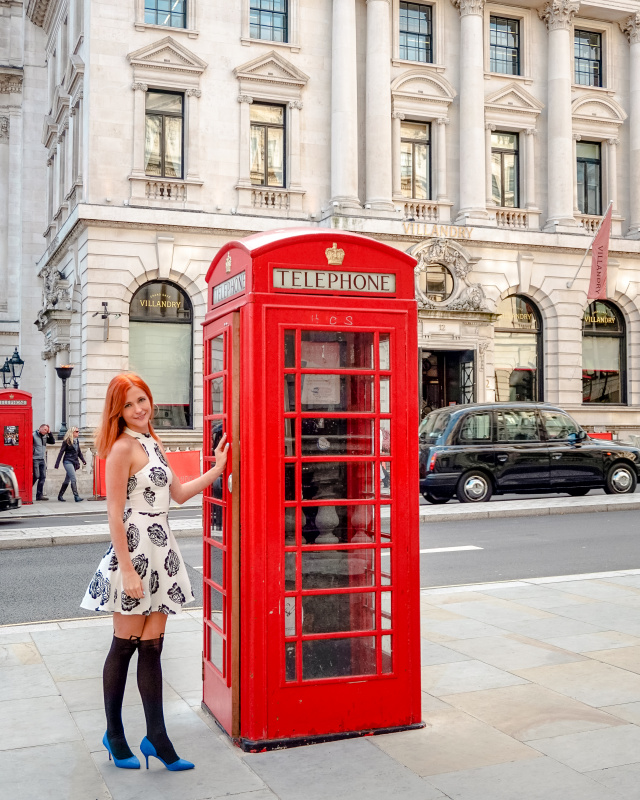 ---
Summer (June, July, August):
Summer is a great time to visit London, as it's hot and sunny and barely rains. Most tourists choose to visit London during the summer, and it gets quite crowded.
If you're planning on visiting some popular spots like for example the London Eye, consider getting skip-the-line tickets. Don't forget to prebook your accommodation way in advance too and even reserve tables at some popular restaurants!
---
Tips On Making The Best Of A Visit To London
Public transport is the cheapest and fastest. Even from the airport.
Bring an umbrella, especially in spring or winter.
London Passes are better than Oyster cards.
Plan on visiting some indoor attractions in case of rainy weather.
---
Where To Stay In London
Luxury Hotels in London
Budget Hotels in London
More tips on where to stay and understanding different neighborhoods in my where to stay in London post.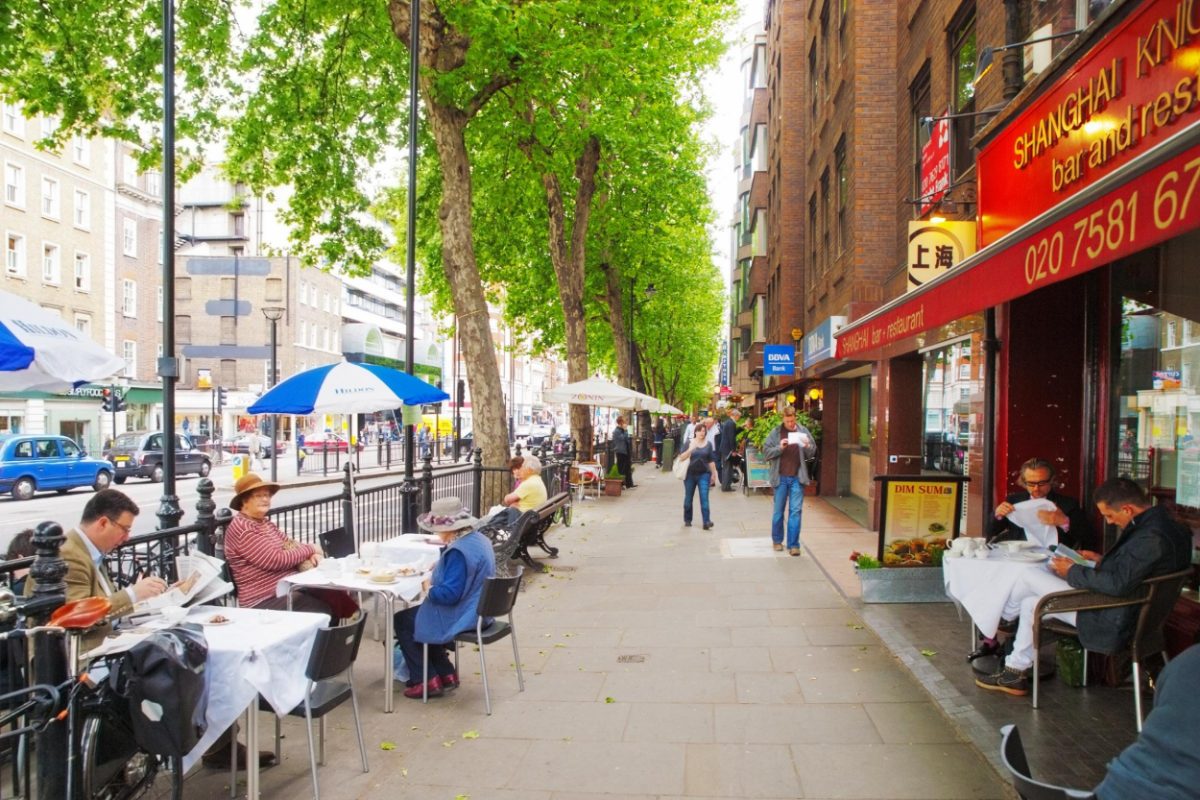 ---
Best Time to Visit London Depending on Activities
Best Time to See the Royal Sites:
If you're crazy about the Royal family, consider visiting London in the summer. Buckingham Palace's Changing of the Guard happens daily from April to July.
Many sites, including Buckingham Palace, only open their doors to visitors in the summer when the Queen is away. The State Rooms at Buckingham Palace are available to tour from late July through September. So is Kew Palace, while Clarence House only opens to the public in August.
The trooping the Colour parade also takes place in June, as well as the Royal Ascot.
Best Time for Shopping:
The shopping season is the busiest in December, but it won't offer many deals. In January, however, many stores will offer post-Christmas sales and deals on basically everything. So if you want to grab something that was out of your budget for Christmas for really cheap, it's the best time!
Best Time for Shows & Theatre:
Tickets to West End shows are easiest to come by during the January/February tourism lull, and many can be found at a deep discount during this time through the annual GILT (Get Into London Theatre) promotion.
August is a bit of a mixed bag: theatre-going families can score free children's tickets during London Theatre's Kids Week, but many smaller shows and comedy acts have packed up and headed north this month for Edinburgh's annual Fringe Festival. These shows will be back, along with new acts straight from The Fringe, to usher in the new theatre season in September.
Best Time for Kids and Families:
London is a great city to visit with kids, and it can be surprisingly affordable given that there are loads of free museums and galleries and getting around is easy and inexpensive – kids under 11 travel free on buses and tube (metro).
Every August, London Theatre's Kids Week offers one free child's ticket for every adult ticket purchased for many of the West End's top shows – along with backstage tours, workshops, and actor Q&A's to amuse and enlighten budding thespians. Kids Week tickets go on sale in June, and the popular shows sell out quickly, so plan in advance.
Summer's warm weather is perfect for burning off excess energy in London's parks and playgrounds, but expect family-friendly attractions to be busiest when school's out – not only during summer, but around Christmas and Easter as well, and at the half-term breaks that happen in February, May, and October.
If your family can travel in the spring or the fall, you'll hit the sweet spot where the weather is pleasant and prices aren't sky-high. The charm of Christmas in London can be magical for a child, but the seasonal crowds can be tough to manage with small ones and strollers.
Best Time for Museums and Galleries:
London's museums and galleries are quietest during the January and February dip in tourism – they won't be empty, but you're likely to avoid lines and large crowds. The week between Christmas and New Year can be surprisingly sleepy as well.
Expect family-friendly attractions (Natural History Museum, Science Museum, London Transport Museum, etc.) to be at their busiest when kids are out of school for summer, around major holidays, and during February, May, and October's half-term breaks.
It's worth noting that many museums and galleries offer later visiting hours at least once a week, giving night owls a chance for a (relatively) quiet visit once the daytime crowds have gone.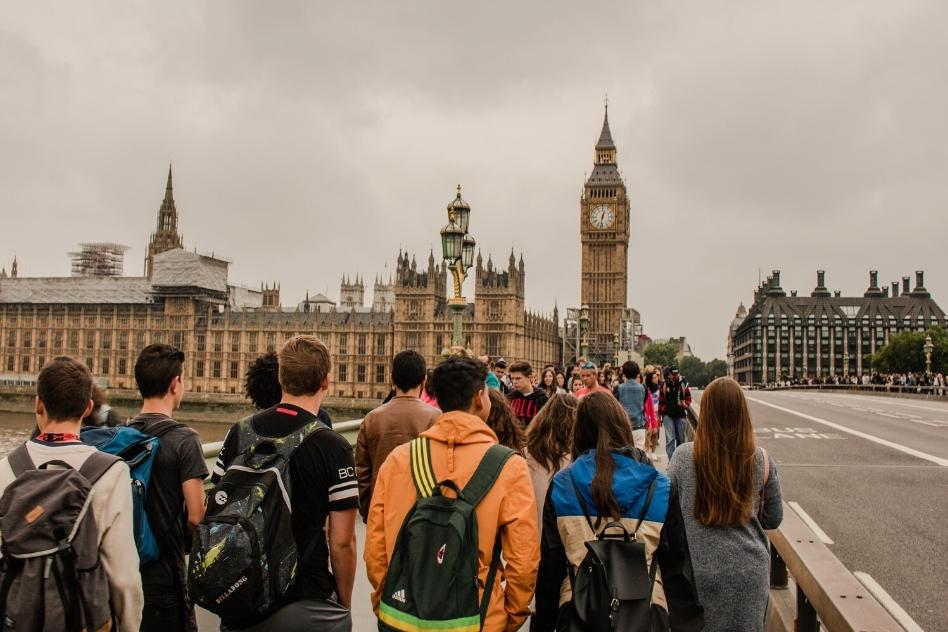 ---
London Events and Festivals by Month
London Events in January
London Events in February
Chinese New Year Celebration – The largest celebration outside of Asia, with parades and cultural entertainment in Trafalgar Square, Chinatown, and Shaftesbury Avenue.
London Fashion Week – Beware: hotels will double their prices during that week.
Visit Green Park on 7th Feb to see the gun salute honoring the Queen's Accession Day.
London Events in March
The University Boat Race – 250,000 spectators line the banks of the Thames from Putney to the Chiswick Bridge to view the annual boat race between Oxford and Cambridge Universities.
St. Patrick's Day – Irish parade in Trafalgar Square, full of Irish food and Guinness.
Mother's Day – Enjoy the discounts offered on activities for mothers across the city.
London Events in April
London Marathon – 36,000 runners make the trek along the Thames from Blackheath/Greenwich to the Mall in St. James Park. Avoid the Tower of London area that day.
Easter Weekend – Many places will host Easter Lunches.
Queen's Real Birthday – Listen for the gun salutes at The Tower of London and Hyde Park on her real birthday on 21st April.
London Events in May
Museums at Night – After-hours admission to most museums across the UK, with limited-run nighttime exhibitions and cultural events.
Chelsea Flower Show – Display gardens, botanical exhibits, and 157,000 visitors on the grounds of the Royal Hospital in Chelsea.
Eid Festival – Attend the Eid Festival in Trafalgar Square and enjoy delicious food from across the world.
London Events in June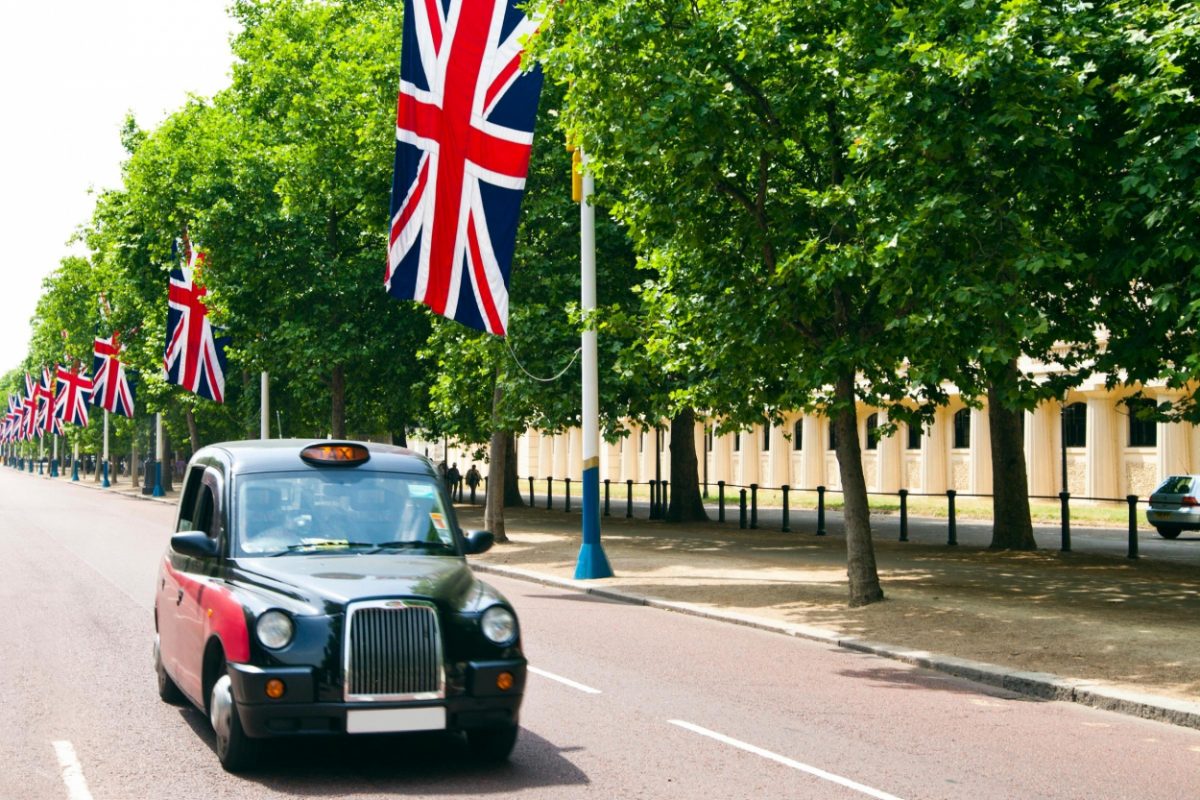 London Events in July
Hampton Court Palace Flower Show – Display gardens and horticultural workshops at the famous Tudor palace near London.
BBC Proms – Royal Albert Hall presents this eight-week festival of daily concerts for just £5 tickets. You can watch last year's session on iPlayer till then.
Pride in London – A week-long celebration of all things LGBTQ, culminating in a massive parade through central London, from Baker Street to Trafalgar Square.
London Events in August
Notting Hill Carnival – Europe's biggest Caribbean street festival with live music, food, spectacular floats, and costumes. August Bank Holiday weekend in West London. Europe's biggest Caribbean street festival Although the 2020 and 2021 carnivals were postponed, there should hopefully be one from August 27 to 29, 2022.
Film4 Summer Screen at Somerset House – Selection of classic films, contemporary hits, cult favorites and red-carpet premieres, presented under the night sky.
London Events in September
Totally Thames (The Mayor's Thames Festival) – A month-long arts and cultural celebration of, on, and around the River Thames, with colorful regattas, river-races, and community events.
Open House London – An architecture and design event weekend, in which hundreds of usually off-limit historic buildings and architecturally important sites are opened to the public for touring. Free and taking place across London, with some sites requiring advanced registration.
London Fashion Week — Clothing trade shows that takes place in London twice a year. Most events are invitation only.
London Events in October
London Events in November
Guy Fawkes Night/Bonfire Night – Annual remembrance of the infamous Gunpowder Plot of 1605, with bonfires and fireworks across London. Alexandra Palace and Battersea Park have the grandest displays. Celebrated on and around 5 November, with the largest events occurring over the nearest weekend.
The Lord Mayor's Show – A flotilla down the Thames and a fireworks display over it bookend this grand street parade and carnival in honor of the year's newly elected Lord Mayor of London. Takes place the 2nd Saturday in November.
Remembrance Sunday – The heroes and victims of war are honored on the 2nd Sunday in November with a parade, memorial concerts, and a royal ceremony at the Cenotaph in Whitehall.
EFG London Jazz Festival – Ten-day celebration of vocal and instrumental jazz music, featuring hundreds of British and international acts at venues across London. Some events are free, and many are family-friendly.
Taste of London Winter – Winter version of the original Taste of London festival that occurs in June.
Winter Wonderland in Hyde Park – Get into the Christmas spirit with festive food, drink, circus shows, ice skating, fairground rides, and of course, Santa Claus. Mid-November through New Year.
London Events in December
Christmas Markets – Peruse foodie gifts and hand-crafted items at the seasonal markets that set up all around London from late November through the New Year, the most popular being at Winter Wonderland in Hyde Park and near the London Eye in South Bank.
Trafalgar Square Christmas Tree – A massive 20-meter Norway spruce is an iconic backdrop for a month of caroling and Christmas festivities. The tree lighting ceremony is held on the first Thursday in November, and the tree remains up through 6 January.
Ice Skating Rinks – Celebrate the season on skates! Rinks at the Natural History Museum and Hyde Park are the largest. Those at Somerset House, the Tower of London, Hampton Court, and Kew Gardens are your best bets for a seasonal skate in an iconic setting.
New Year's Eve Fireworks – Tens of thousands of spectators gather on the banks of the Thames to watch this spectacular display near the London Eye. Buy tickets in advance to secure a spot with the best views of this popular year-end celebration.
No matter when you visit, there's always something amazing happening in London. So when is the best time to visit London? It really depends on what you want to see and do in London!