The United Kingdom is always expecting record numbers of tourists, with estimates of over 42 million visitors a year. Most head first to see London attractions, where there's something vibrant restaurants, entertainment venues, museums, and shops.
I've lived in London for years, so I compiled a list of the best things to do. If something isn't covered or you have more questions, don't hesitate to comment on the post and I'll get back to you as soon as I possible.
Best Things to Do in London for First-Time Visitors
Do You Need a London Pass?
If you're planning on visiting many attractions, consider getting a London Pass. It gives you access to many of London's top attractions and hop-on-hop-off bus tickets.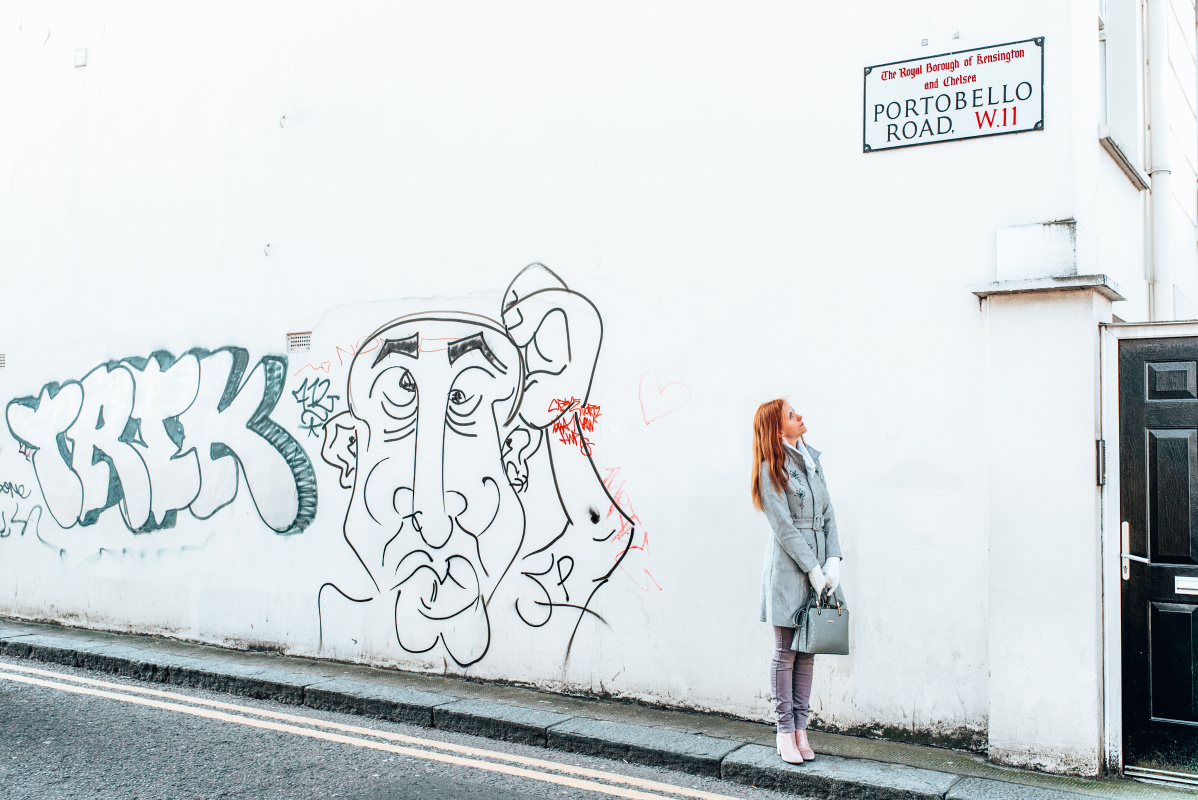 Arrange Your Travel Insurance
Don't forget to arrange health insurance before heading to London. The easiest and the most reliable travel insurance is World Nomads Travel Insurance. Get it before your trip to avoid unnecessary troubles that might ruin your holidays!
London Typical Attractions
Take a Ride on London Eye
Circle high above the London cityscape with a ride on the famous London Eye! This giant Ferris wheel sits on the South Bank of the River Thames and it's no surprise it's on top of many tourists' to-do list. It was the world's tallest ferris wheel when it opened in 2000 and still remains Europe's highest.
Make sure to book a fast track ticket online to save money on a 30-minute rotation. The line can be VERY long, especially on weekends or during the summer. Don't forget to get your picture taken at the top to capture pretty little London in the background.
Shop at Oxford Street
One of the busiest high streets in London, Oxford Street extends all the way from Tottenham Court Road to Marble Arch and boasts over 300 shops and restaurants. Spend the morning shopping at your favorite brands for the new releases of the season.
Be sure to go earlier in the day rather than later, so as to avoid the afternoon crowds and the rush hour traffic. Especially in busy shopping times such as before Christmas.
Oxford Street and neighboring Regent Street are always beautifully decorated if there's either an event (like a Royal Wedding) or during festive seasons (Christmas and Easter) so it's a beautiful street to walk down and simply take in the ambiance of London.
Big Ben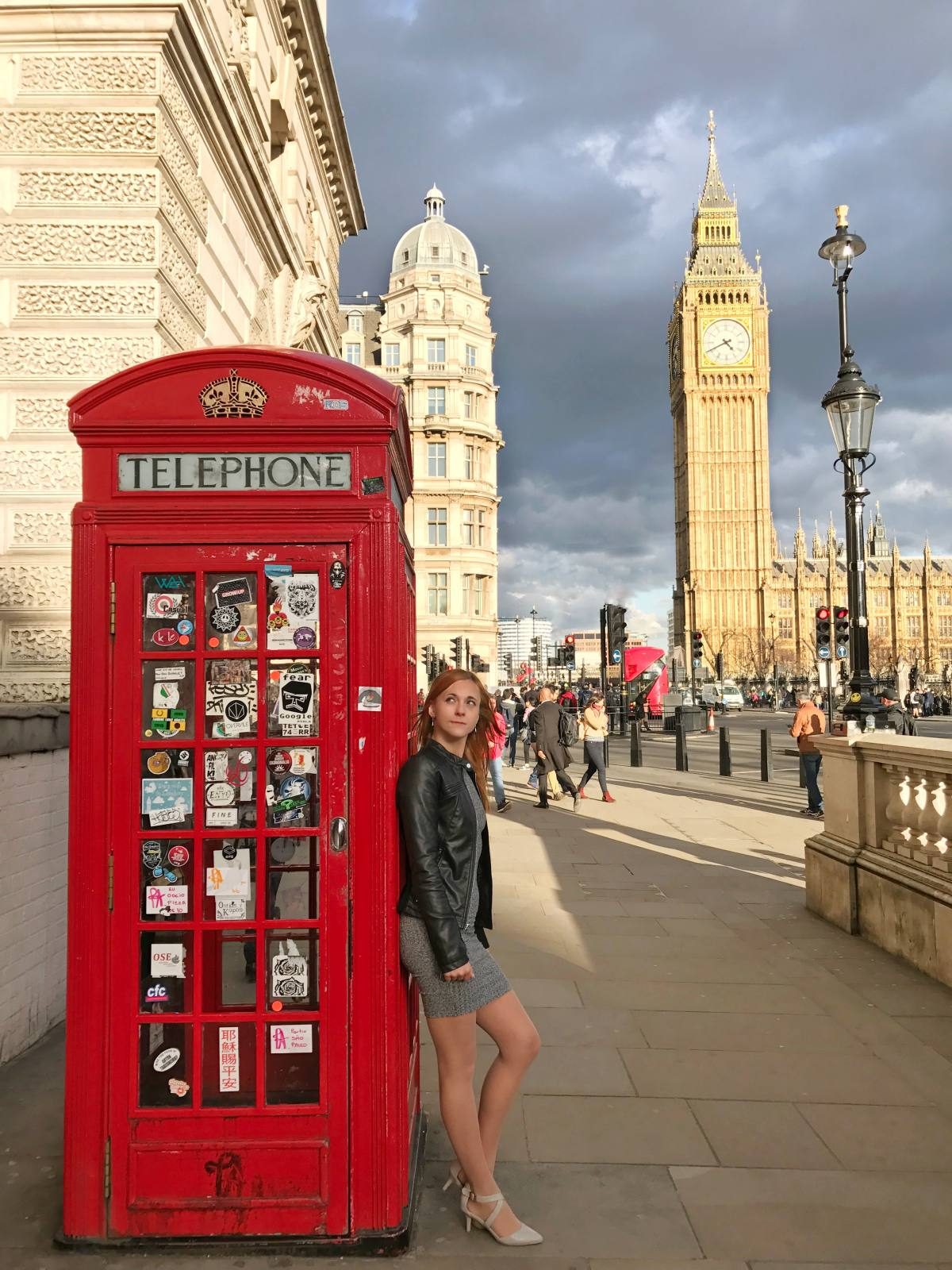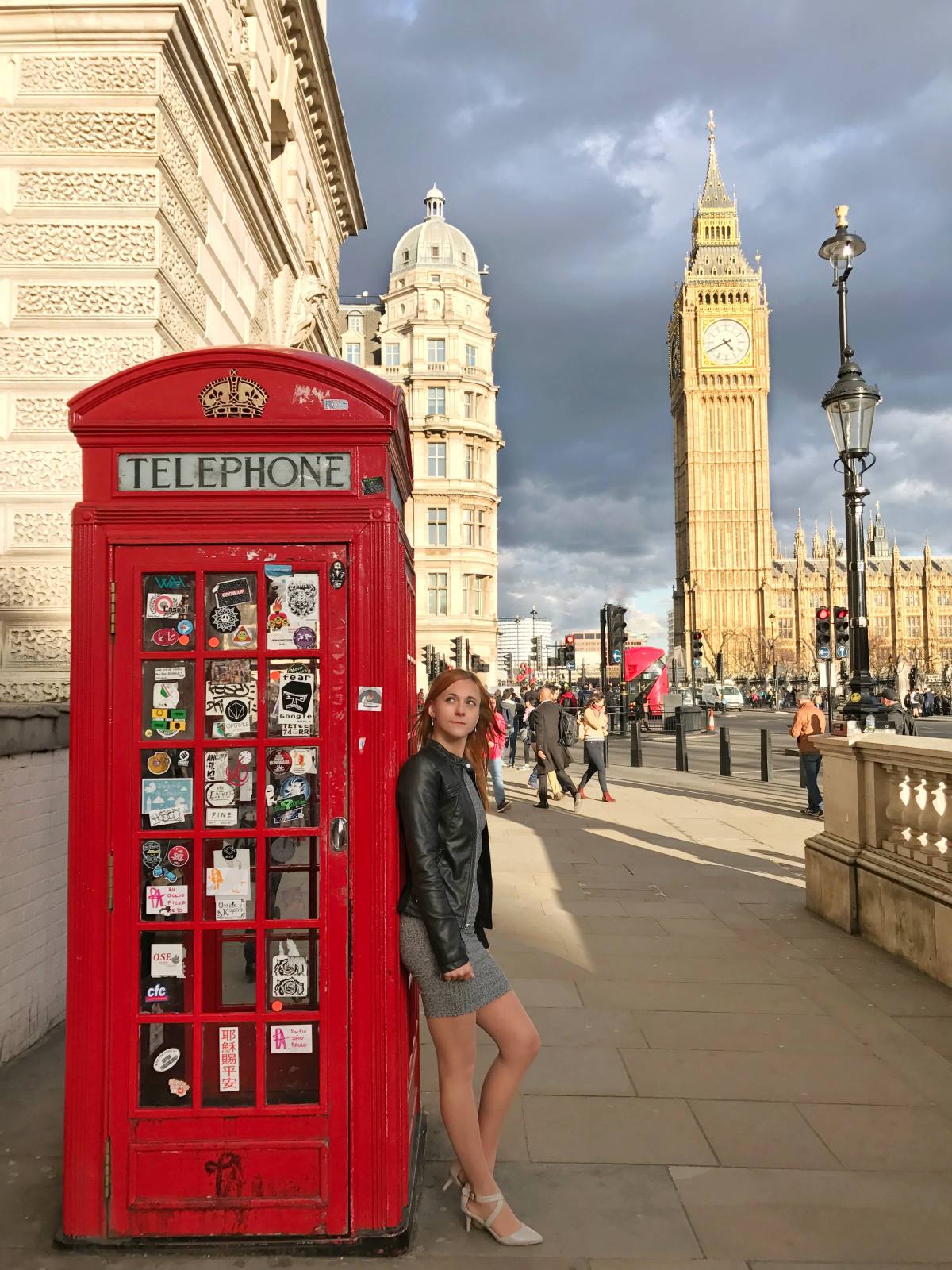 Big Ben is part of the beautifully designed Westminster Palace. Time your visit to this prominent UK symbol at the quarter-hours to hear the large bells chime.
Tower of London
On the north bank of the River Thames in central London sits Her Majesty's Royal Palace and Fortress of the Tower of London. Perhaps most famous for its prison and the tragic story of Anne Boleyn's coronation, imprisonment, and execution here, this place has a dark and intriguing past.
Grab your tickets online or use the London Pass for a less expensive fee (Adults: £22.70, Children: £10.75). Go in the early morning hours and head straight for the Crown Jewels to avoid a lengthy queue. Plan to spend at least 2 hours here, as there is lots to learn about spies, daring escapes, and lost princes at the Tower of London.
A trip to the Tower of London usually costs £25 but you can nab a ticket to see the ancient Ceremony of the Keys tradition in the grounds of the palace for just £1. This nightly ritual is the traditional locking up of the tower by the Chief Yeoman Warder.
Around 40-50 visitors are permitted to watch the ceremony each night at exactly 9:52 p.m. Tickets must be booked online in advance. Photography is not permitted during the event.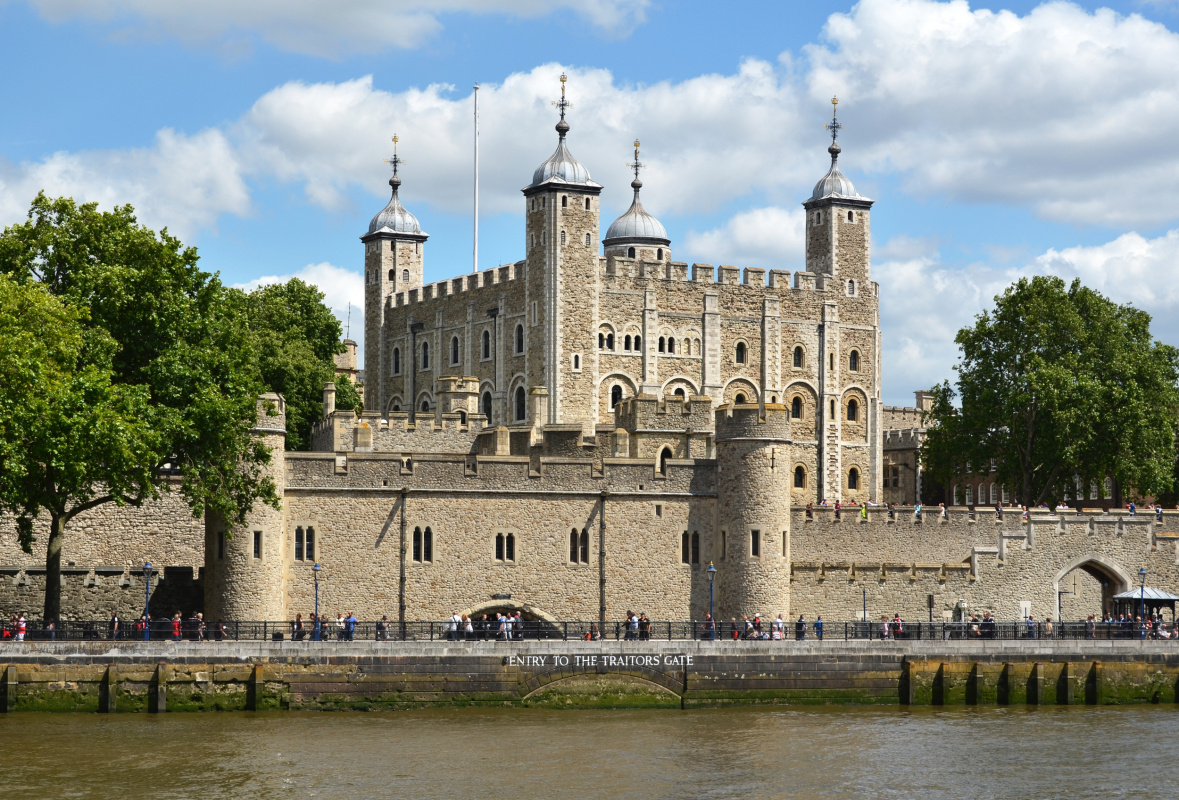 ---
Tower Bridge
Tower Bridge is a beautiful Victorian structure perched over the River Thames. Many visitors often mistake Tower Bridge for the less grand and perhaps unfortunately named London Bridge, which sits opposite Tower Bridge further down the Thames near Borough Market.
You can either walk across the bridge for free along the pedestrian walkway and admire the beautiful London view from either side.
If you're extra keen you can also get a £9.80 ticket and take a tour of Tower Bridge. You would be able to see the river through a glass floor and even see the original Victorian engines used to open and close the bridge. This entrance is also free with the London Pass.
St Paul's Cathedral
The iconic dome of St. Paul's Cathedral has overlooked London from the city's highest point for over 1,400 years. Built and rebuilt many times, this cathedral is one of the biggest in the world and hosts an hourly prayer and daily services. You can avoid the £18 tourist entry fee entirely by entering as a worshipper.
If you wish to climb all the way up to the Cathedral's three Domes. Each with a unique feature and it's 528 steps up to the Golden Gallery, which although is the smallest part of the structure, offers a picturesque view of the River Thames, Tate Modern, and Shakespeare's Globe Theatre.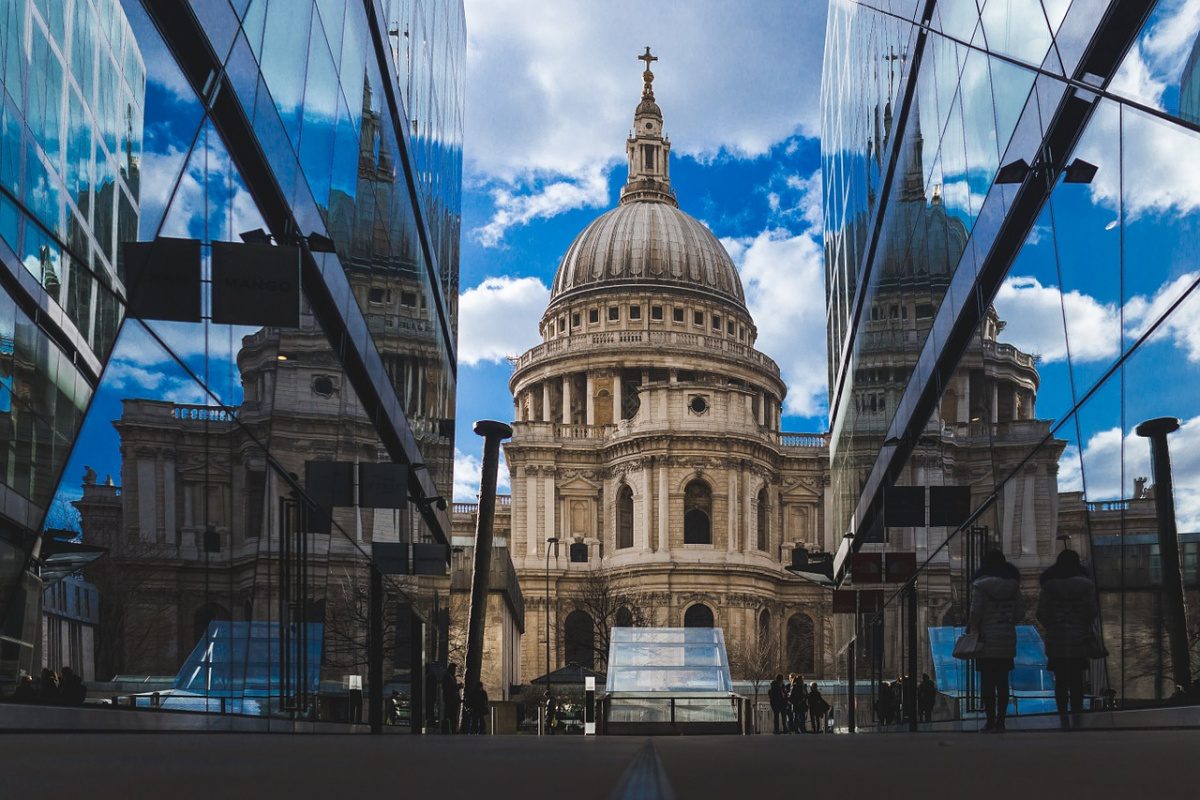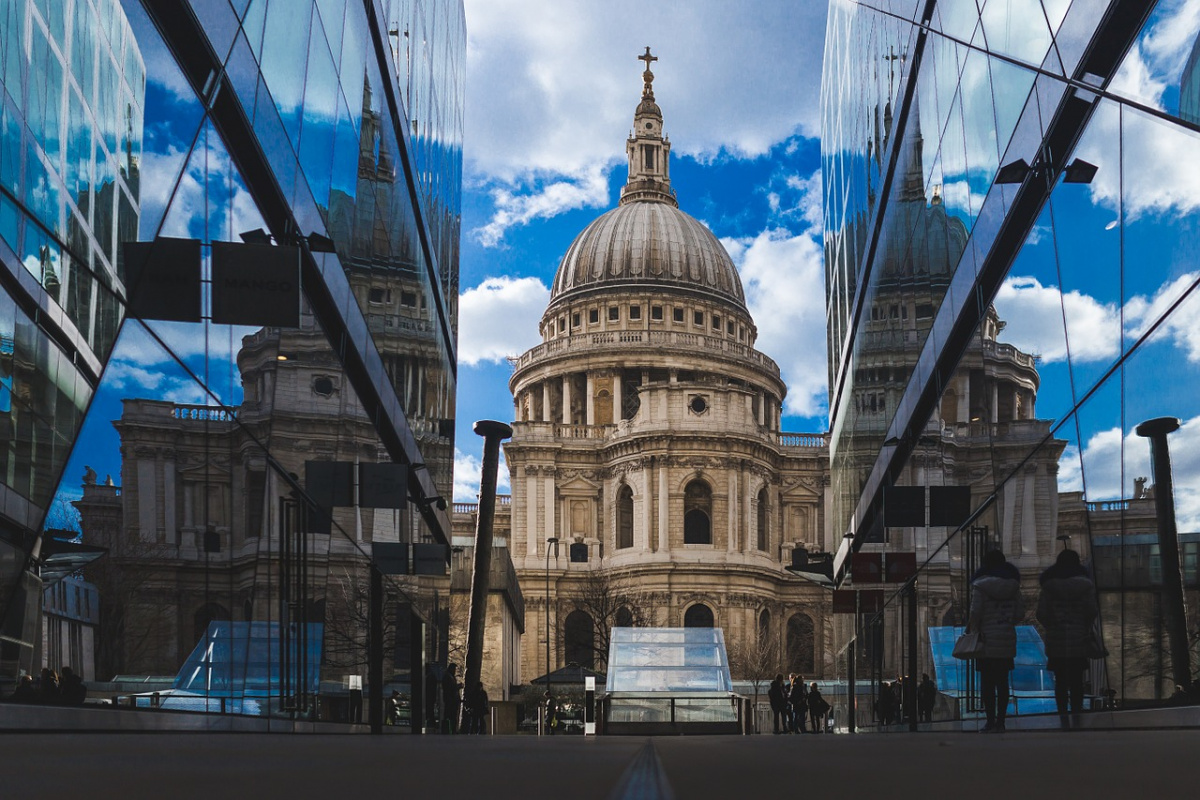 Shakespeare's The Globe Theater
You read Shakespeare's works in school, but experience world-renowned productions of his works in the Bankside Cultural Quarter of London! The Theater is open daily as an exhibition with tours, but remember that this is a working theater.
It's best to check ahead about show times, as they may alter tour operations. If you plan to catch a show, get seats in the front row of the middle gallery for the best experience, and pay extra for a seat cushion! With shows running for three hours plus, your body will thank you.
See the Change of Guards at the Buckingham Palace
No trip to London is complete without a visit to the Queen's house. Buckingham Palace has been the residence of the Monarch of the United Kingdom since 1837.
You can watch the changing of the Queen's Guard, which officially begins at 11 am every day, but specific times can vary so be sure to check online before you go.
Entry to the State Rooms of the palace is only open for about 2 months during the summer when the Queen and relatives aren't there.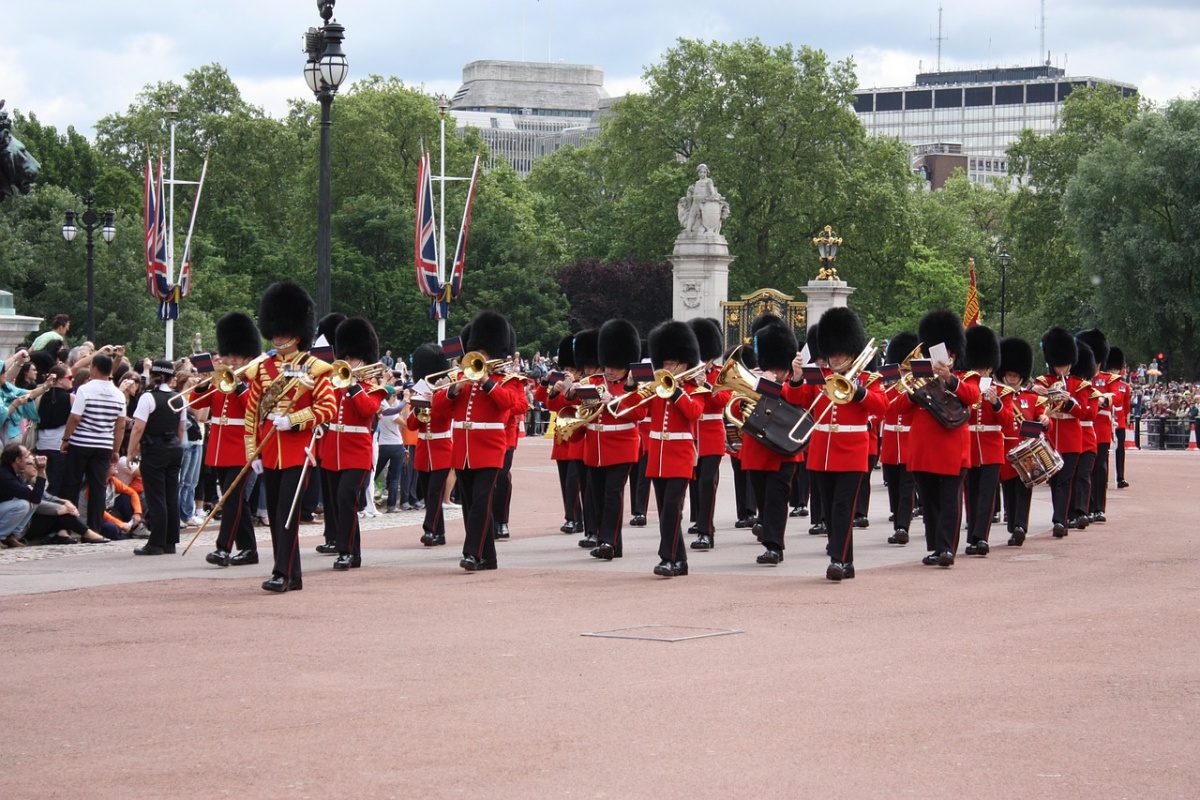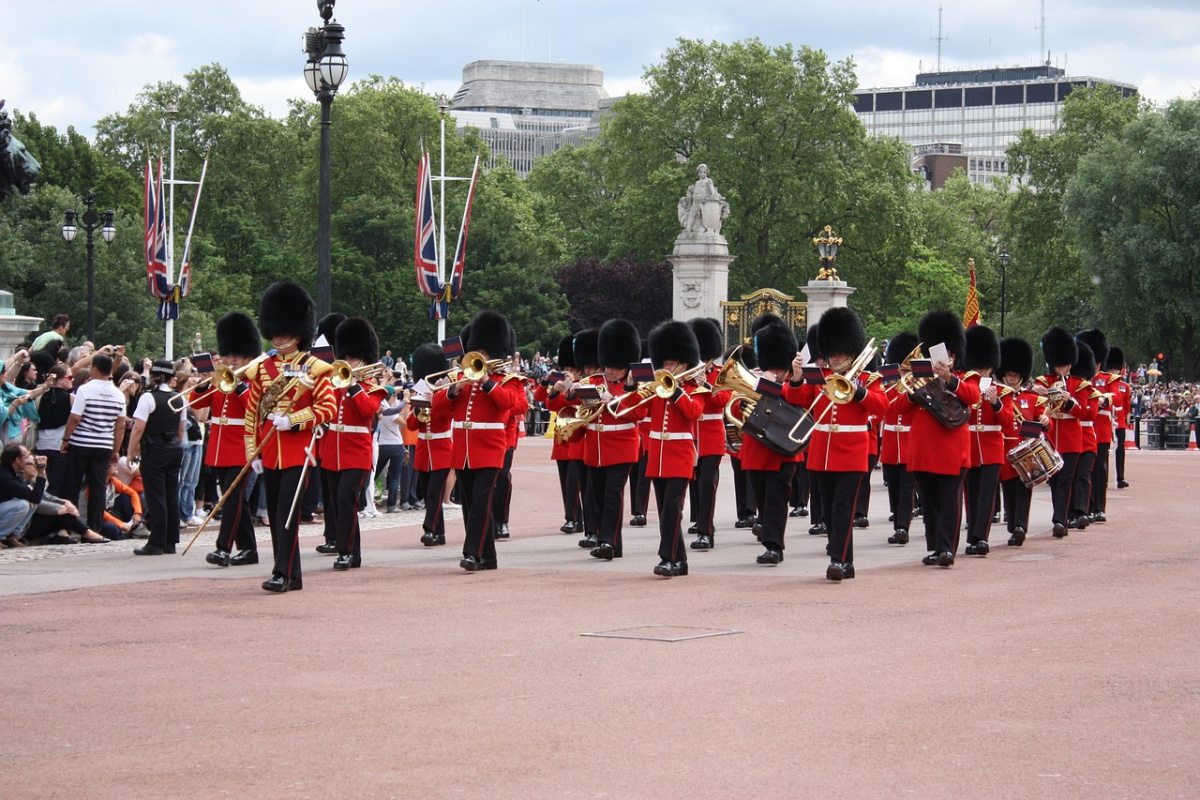 Stand on the Middle the of the World in Greenwich
The Greenwich Meridian Line separates the Eastern and Western hemispheres in the same way that the equator separates the North and South. The physical line which lies in the courtyard of the Greenwich Royal Observatory and was drawn in 1884. You can tell your friends you stood at one of the most important temporal points on the planet.
There's much more to see and do in Greenwich including visiting the Royal Observatory, the Maritime Greenwich World Heritage Site, The O2 Arena and taking a walk around the beautiful Greenwich Park. I used to live in the area for a bit and I quite enjoyed it as it's quieter than central London.
Tickets for the various attractions vary, with a simple tour of the Royal Observatory starting from £10 and a Tour of all Greenwich's popular sites starting at £31.
Check Out the View from the Shard
You can visit the top of the Shard for free with the London Pass. However, if you don't have the London Pass you can simply book a table or get a drink at one of the restaurants instead of paying for the observation deck.
Up on floor 35, Ting is the highest restaurant in the Shard, London's tallest building. The dining room is decked out like a posh Chinese living room and the kitchen serves European dishes with an Asian twist. I also recommend Duck & Waffle and Oblix, both for cocktails and delicious food.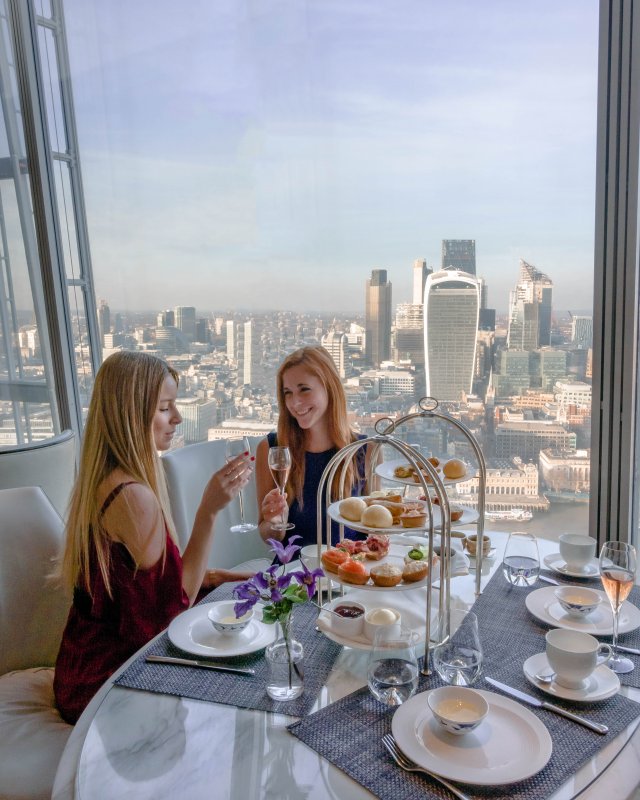 Platform 9 3/4
Don your favorite Hogwarts house colors, pack your wand and your books and get a running start towards this brick wall made famous by the Harry Potter series. King's Crossing Station in Central London is a massive hub for train transportation to many other towns and the peaceful English countryside. Fans of the wizard world flock from all over the globe to see the entrance Harry and his friend used on their trips and adventures to Hogwarts.
The famous trolley at Platform 9 3/4 is removed for the night, so only visit it during the day.
Warner Bros Studios
London is the perfect place to be for the devoted Harry Potter fan, with the Warner Bros Studio Tour – The Making of Harry Potter, being one of the most popular attractions in the city.
Visit the sets and see the original costumes and props that were used in the award-winning series. There are various tours you can choose from. Some which run all year and some which are only on for a few months at a time so be sure to check what's on during your visit.
See Hampton Court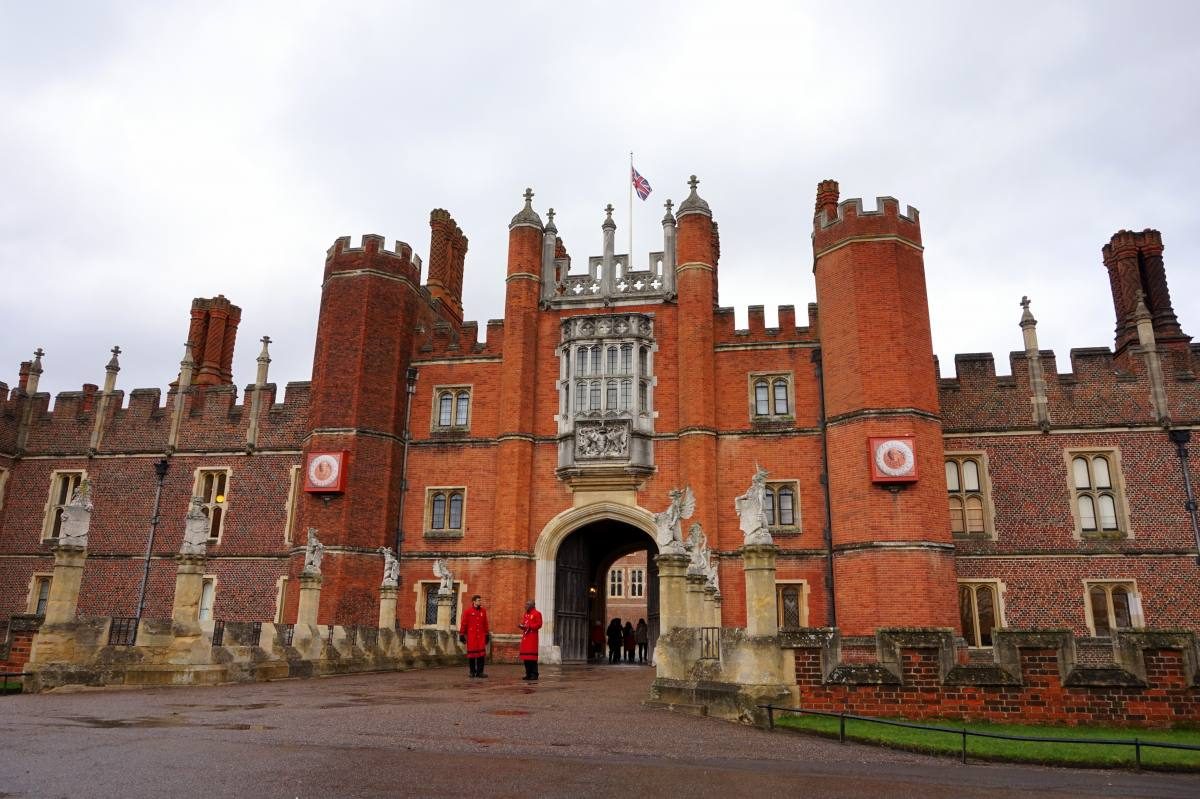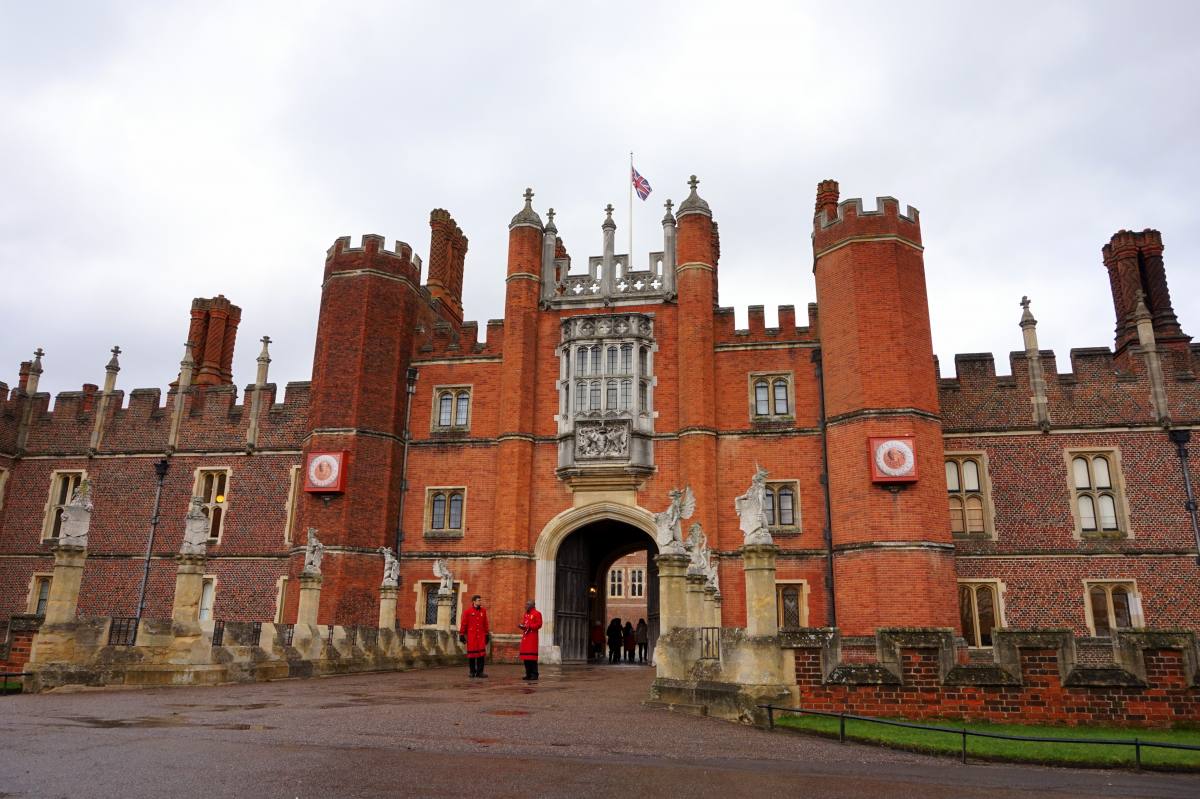 About an hour's train ride out of Central London is the beautiful Hampton Court Palace, with its magical gardens and fairytale architecture.
Get lost in the palace maze, take a ghost tour or even dare to go for a sleepover in the palace. There are different activities going on throughout the year so do check what's going to be on when you visit.
Read more on Hampton Court in a separate blog post.
Visit a British Pub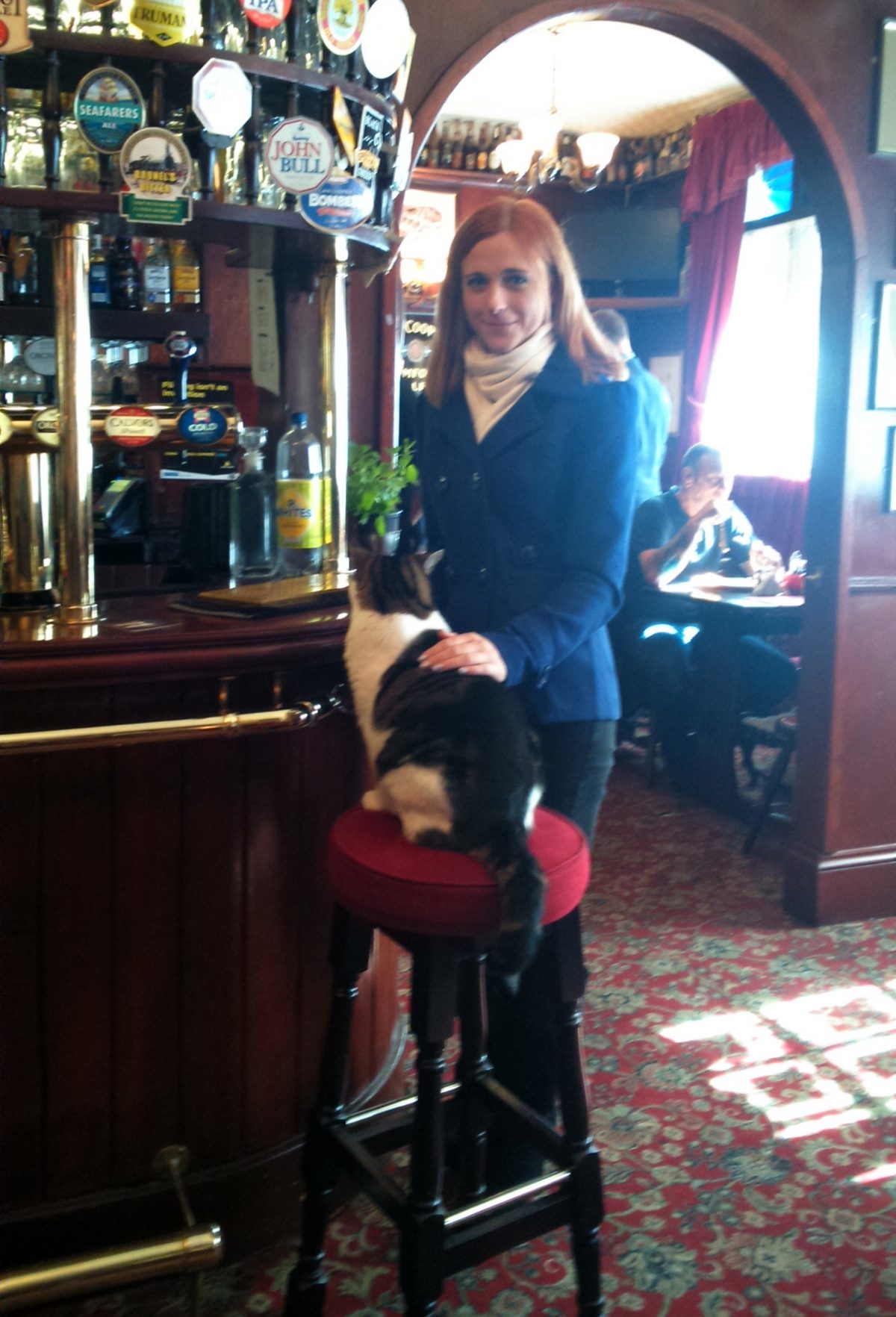 The English are known for their traditional pubs, serving foaming pints of beer and the quintessential English pies and mash. Chill for an afternoon and chat with the patrons who've been coming to the pub for many years.
Some of London's most popular pubs include The Star Tavern in Belgravia, The Nag's Head near Knightsbridge, The Dog and Duck in Soho and The Black Friar in Queen Victoria Street.
If you love cats head to The Pride of Spitalfields. Lenny, the famous pub cat who has been featured in various magazines and TV programs as a regular customer and inhabitant of the pub. While I was drinking my glass of cider Lenny graciously came out of the back door and jumped on to the bar stool, patiently waiting for his lunch.
Next to the Tower of London there's also The Minories, a big pub/bar under the railway station – I used to work there as a student 😉
Eat Fish & Chips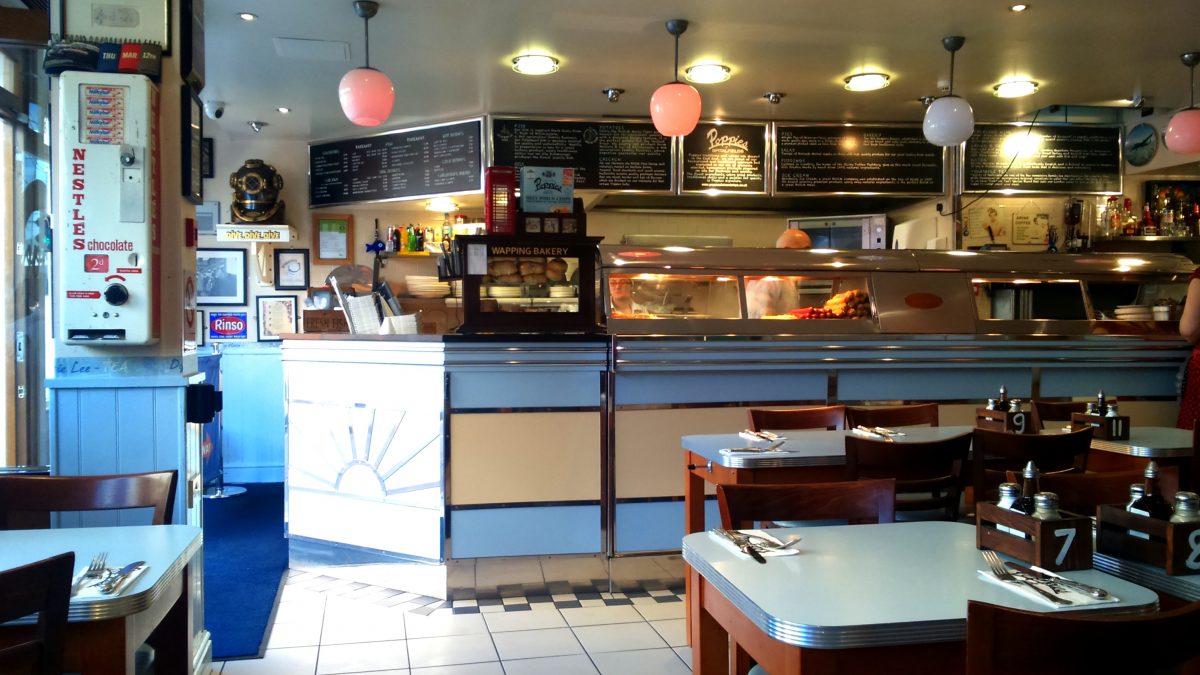 Fish and Chips is a must when you come to London, and you'll find it almost everywhere if you follow the sweet fried scent trails leading to the golden battered fish and fluffy chips.
Do you know the story of fish & chips? A Jewish boy from the neighborhood in East London started selling the combination and people liked it so much that it became a national dish.
While every pub will offer you fish and chips, I can surely vouch for Poppies. The restaurant is designed in the style of an early 1940s sea-side town and the fish & chips are served traditionally in newspapers. However, I always pass on the mushy peas, they're just not for me, you can decide it for yourself!
Take an Afternoon Tea
You can't come to London and not engage in one of the biggest English traditions which is Afternoon Tea. Afternoon tea is also often known as Cream Tea because of the scones with cream and jam that usually go with it.
A lot of foreigners don't find it as exciting as British people do, but proper afternoon tea is a really fun option for a fancy afternoon as you're not only drinking tea but eating a lot of delicious food as well.
Treat yourself to Afternoon Tea at Sofitel St James, afternoon tea at Shangri-La at the Shard with a view, or enjoy the experience of afternoon tea on one of London's famous double-decker buses with the B Bakery Afternoon Tea Bus tour. Another option is to find a seasonally themed afternoon tea!
Sail Along the Thames
Particularly in summer when the weather is warm and pleasant, taking a riverboat and sailing down the Thames can be one of the best ways to see the most popular sights in London. You would float by the Houses of Parliament in Westminster and the London Eye and go under Tower Bridge. It's also very affordable.
It's easier to book online in advance, but you can purchase tickets at the Pier Ticket Offices. There are a wide variety of tours to pick from including dinner cruises, speedboat tours or hop on hop off tours (for the latter you can use your oyster card to tap as you board and leave the tour).
Find Sherlock Holmes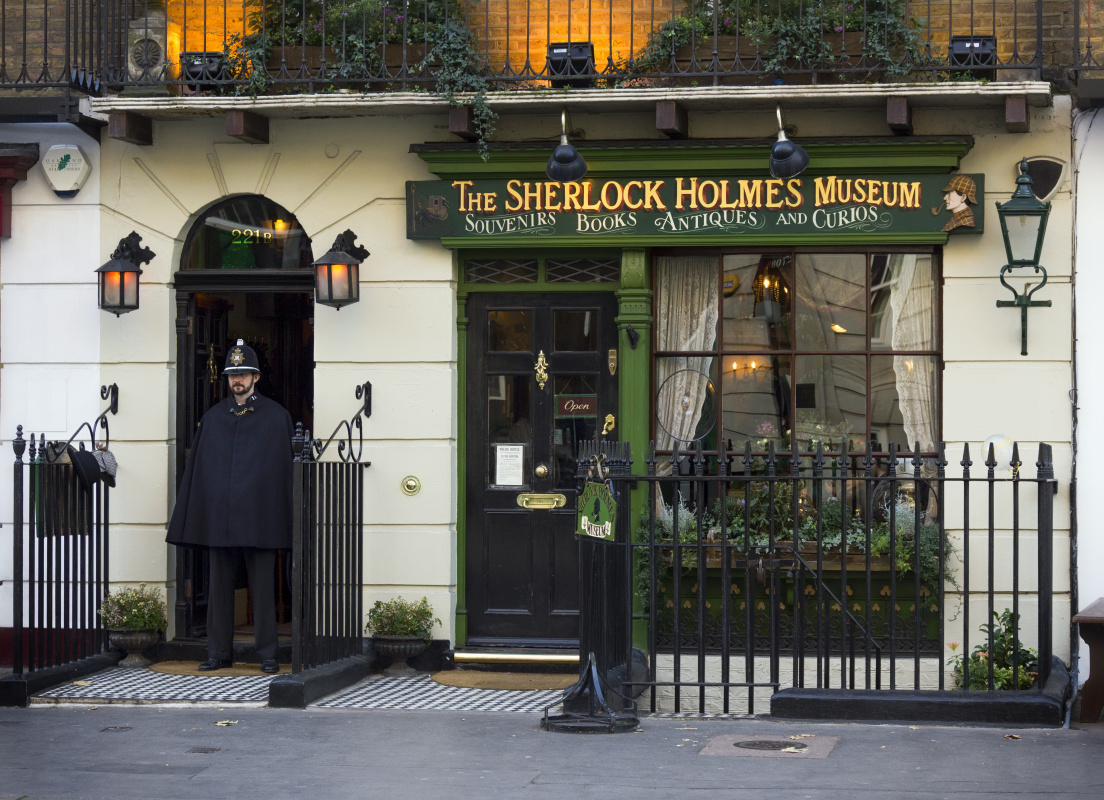 Put on your detective hat and start solving some mysteries as you stand in the home of the world's best (and only) consulting detective.
Whether it's because you're a fan of the books by Sir Arthur Conan Doyle or of Benedict Cumberbatch in the series, the Sherlock Holmes Museum at 221B Baker Street is great fun to visit and is open every day.
London Dungeon
London Dungeon is a mini-theme park along London's South Bank which used to be a wax museum of gory history now hosts various shows and rides based on the macabre historical events of the previous centuries. It's a fun place to go on your visit.
Learn Flying Trapeze
In the summer you can learn to fly on a trapeze in Regent's Park. It's a fun activity for anyone at any age even with zero experience. Booking is essential though.
---
---
Things to Do in London at Night
See a West-End Show
Piccadilly Circus is a circular road junction connecting multiple streets packed with theaters, entertainment areas, and shopping. With large neon signs and video displays, it might feel a bit like Times Square. Wander London's West End, get some retail therapy in, and catch a show.
My tip: if you're afraid of height don't book balcony seats. Balconies are tilted and very scary for some people. You can thank me later 😉
Go to the Opera for Just £5
While the best seats at the Royal Opera House cost £175, you can score tickets to select performances from £5
Pub Crawl
A pub crawl is a favorite activity of the English and its lots of fun on a weekend night. There are so many pubs crawl tours to pick from to experience the London sights at night and to meet lots of new and interesting people popping in for a drink with some mates before they head home. You could do a pub tour all over London or one dedicated to a specific area.
Jack the Ripper Tour
After the Old Spitalfields Market, walk the dark cobblestone alleys of East End London to hunt for this infamous 18th-century serial killer. You can visit the actual murder scenes located around Aldgate East Underground Station. Prices vary, and tours last 1-2 hours.
Pee in an Egg
Ever thought about peeing in an egg? Probably not! Imagine walking into the bathroom and entering a vibrant nightclub. Not weird enough? How about a bathroom filled with the sounds of birds and stalls shaped like gigantic goose eggs with geese nesting at the top? It's incredible!
London's Sketch Restaurant and bar offers some unique toilets, which are shaped like geese eggs. They even have some sound effects and often get season decorations.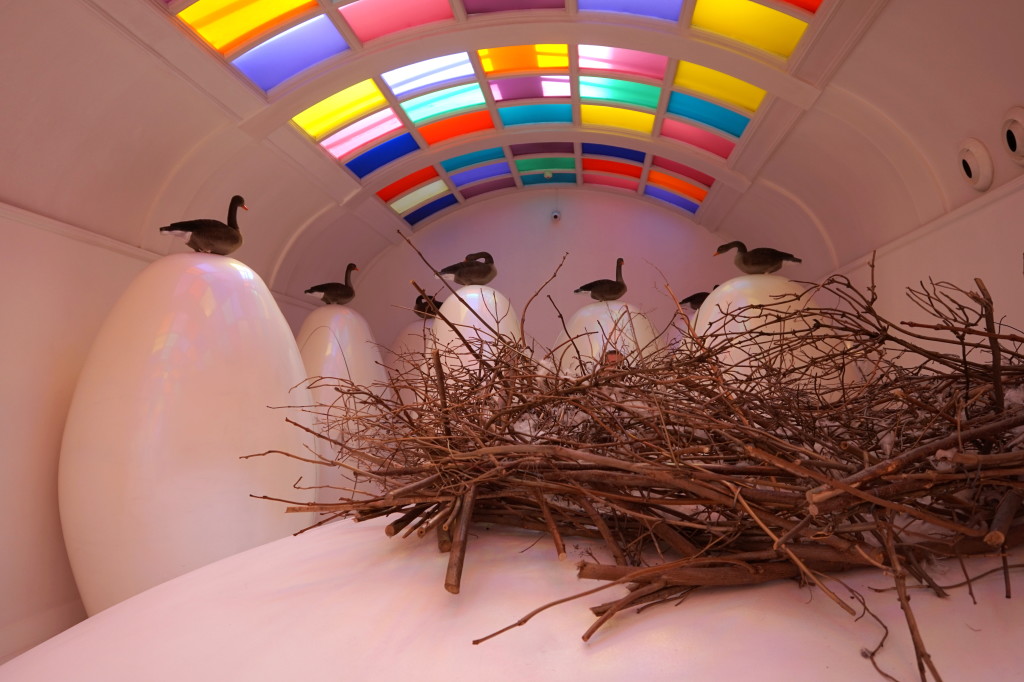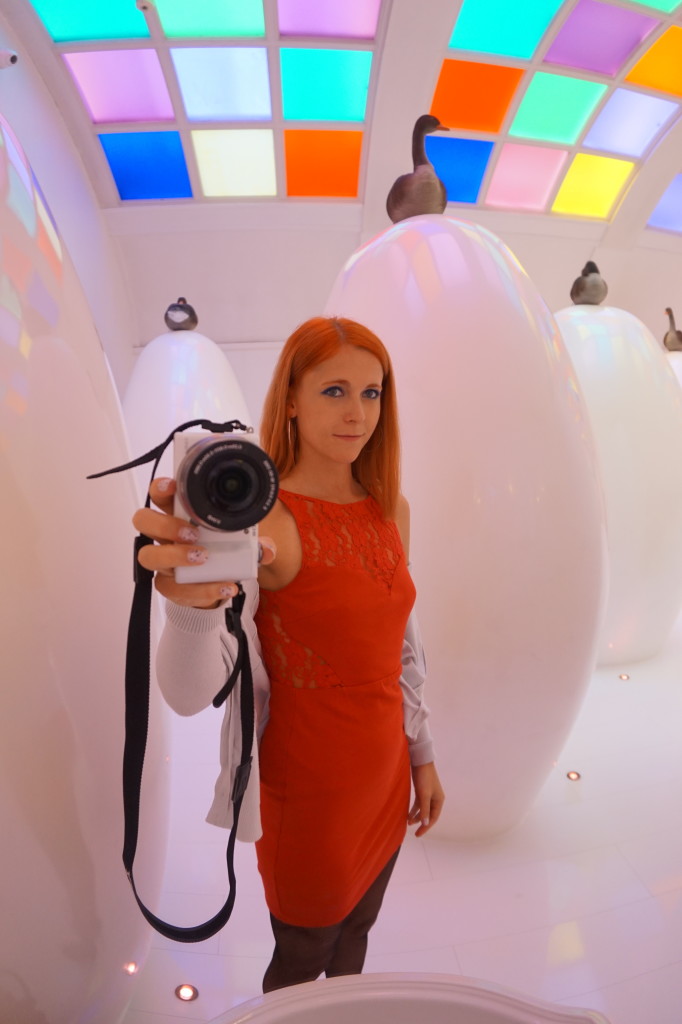 ---
London Best Markets
Camden Market
Camden Market is a popular place to find quirky clothes, jewelry and food. It's six markets in one, and each area has its own theme and feel to it.
Even though Buck Street Market seems like the main section, as it's the first you'll see leaving the Camden Town tube station, keep going to Camden Stables and Camden Lock Markets.
For a bite to eat and a tall pint, head to Inverness Street Market and check out local bands at The Good Mixer or sip cocktails at Boho. This market is busiest on the weekends, but this is also the best time to visit.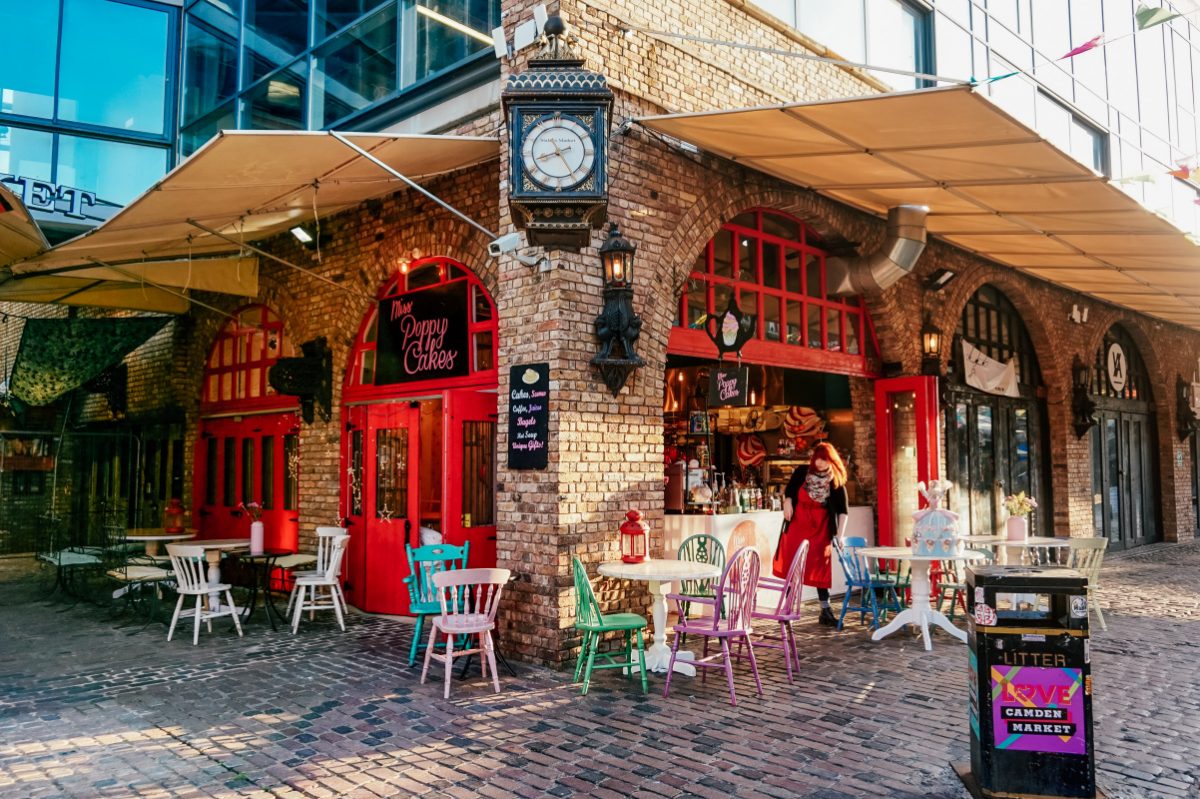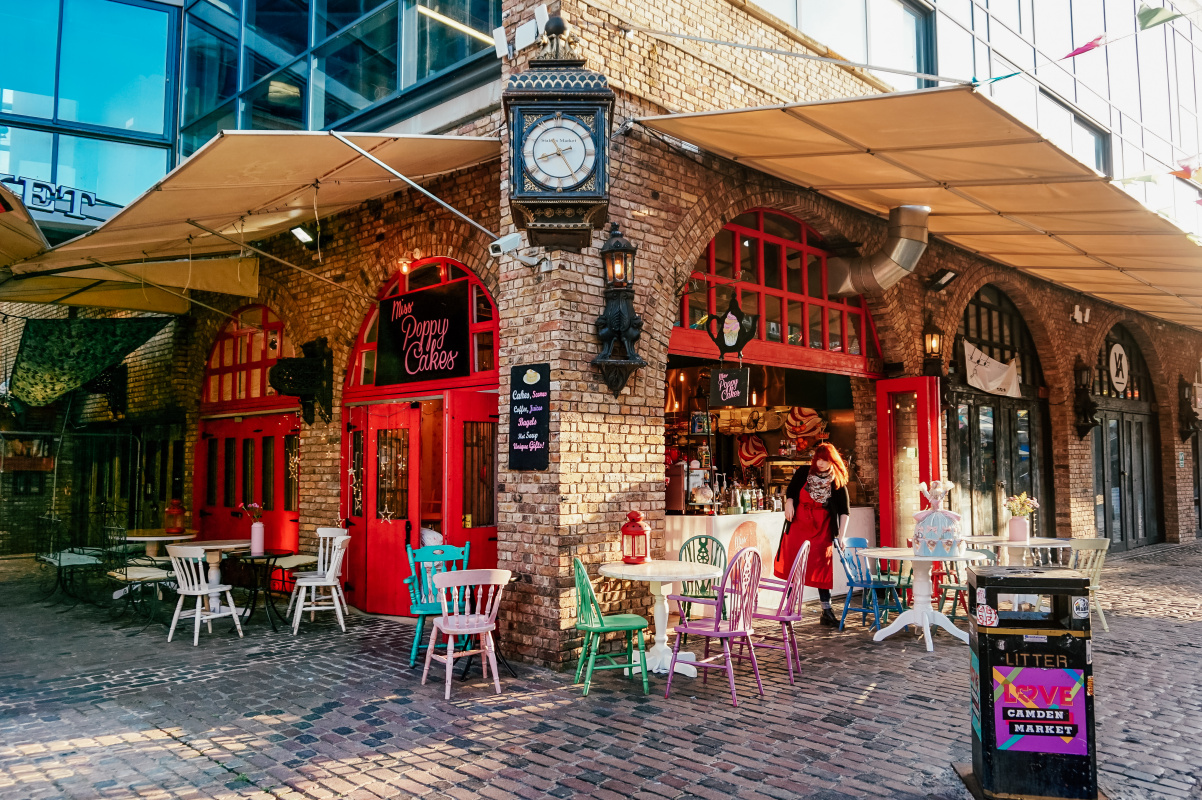 Borough Market
Take your shopping bags and make your way to one of the largest and oldest food markets in London. You'll indulge all your food fantasies here, from fresh and organic farmers produce, to fishmongers, cheesemakers and chocolatiers.
It's even fun to visit just to taste the little samples and they've sometimes got seasonal themed events going on in the market.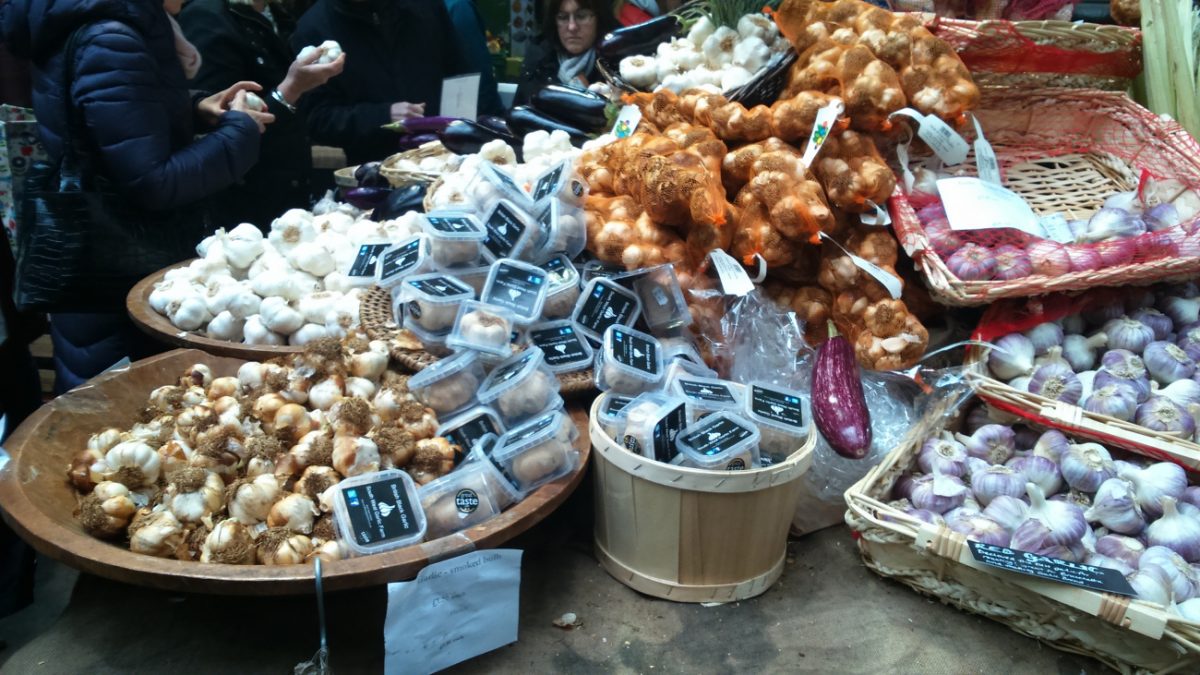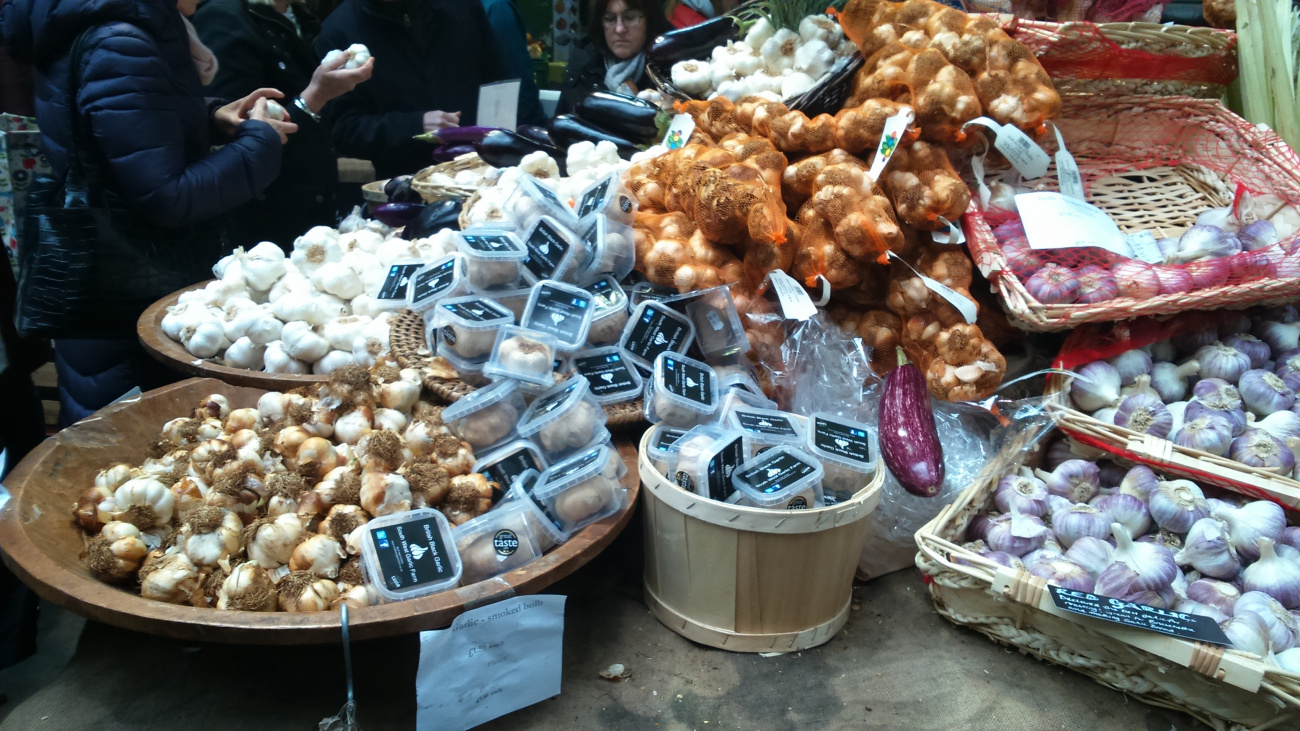 Portobello Road Market
Bring your haggling skills to the Portobello Road Market. This is the world's largest antique market, and it's a landmark loved by both visitors and locals alike.
Thousands of vendors sell different items from fashion and clothing to fruit and vegetables depending on the day of the week, so check the market schedule before you go. Be ready to spend all day, as it's multiple markets combined into one.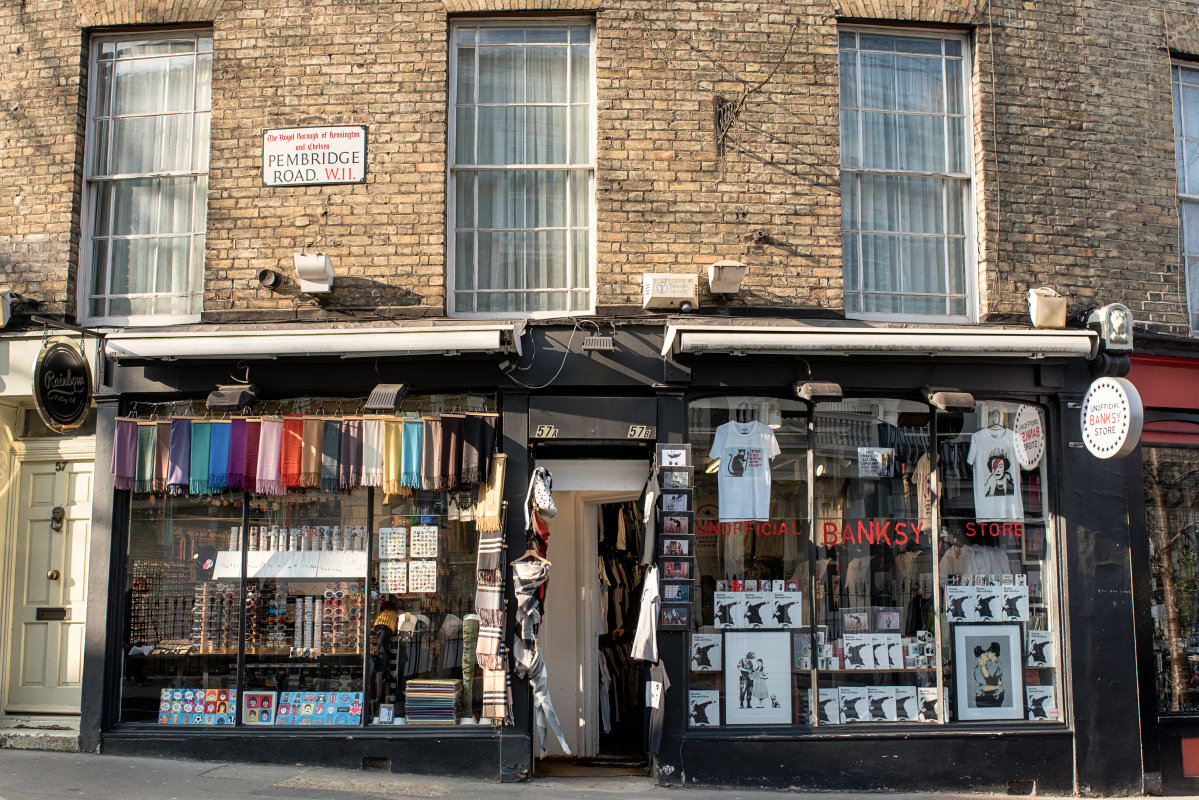 Old Spitafields Market
This covered Victorian market has been the heart of the East End for over 350 years. It's a lively area home to artists, musicians, eccentric bars and cafes full of character. Vendors sell everything from clothing to antiques to food, with added entertainment in the form of concerts art exhibitions at the 18th century Christ Church Spitalfields.
---
What Not to Do in London
There are certain things you should not do in London as a tourist. One of them would be standing on the left side of the escalator of the underground. It's the passage for walking only, so don't be surprised if you get pushed or yelled at by others.
Don't forget your manners. Say "please," "thank you," and "sorry" when appropriate, which also includes ordering a beer at the pub. Londoners are known for their politeness, so it's only respectable that you reciprocate it.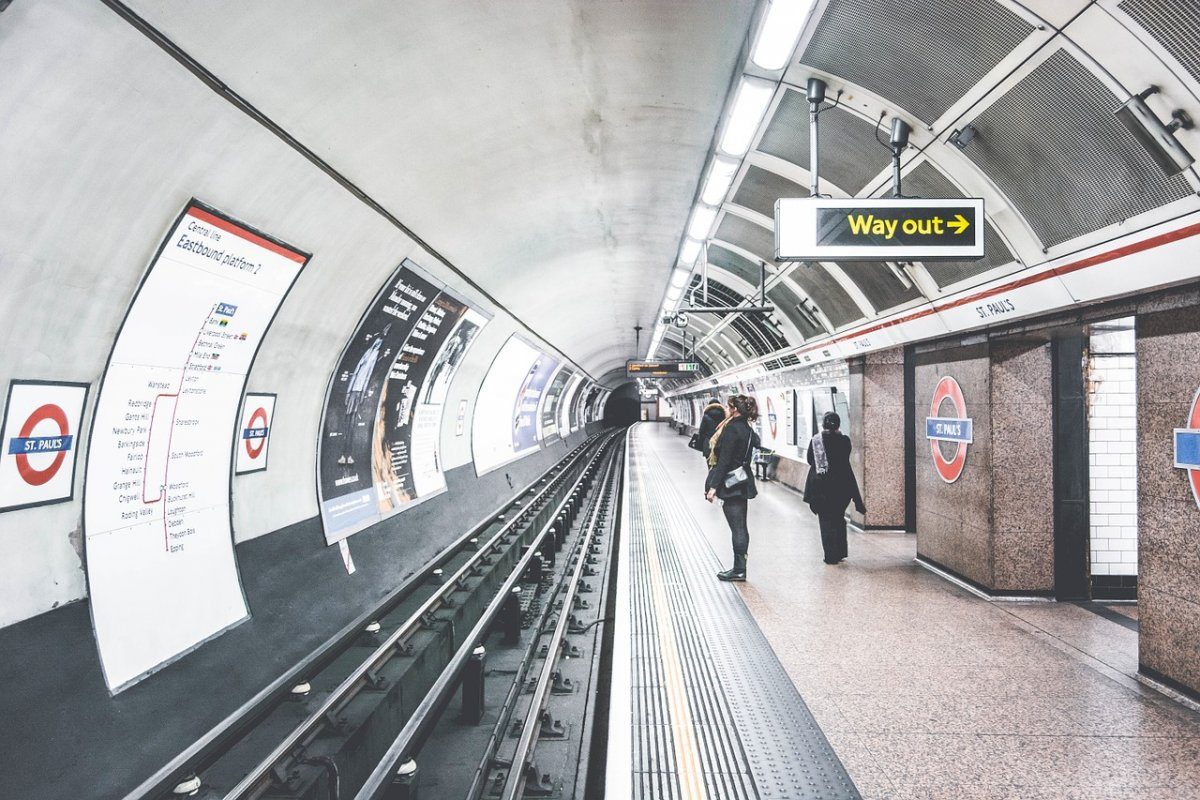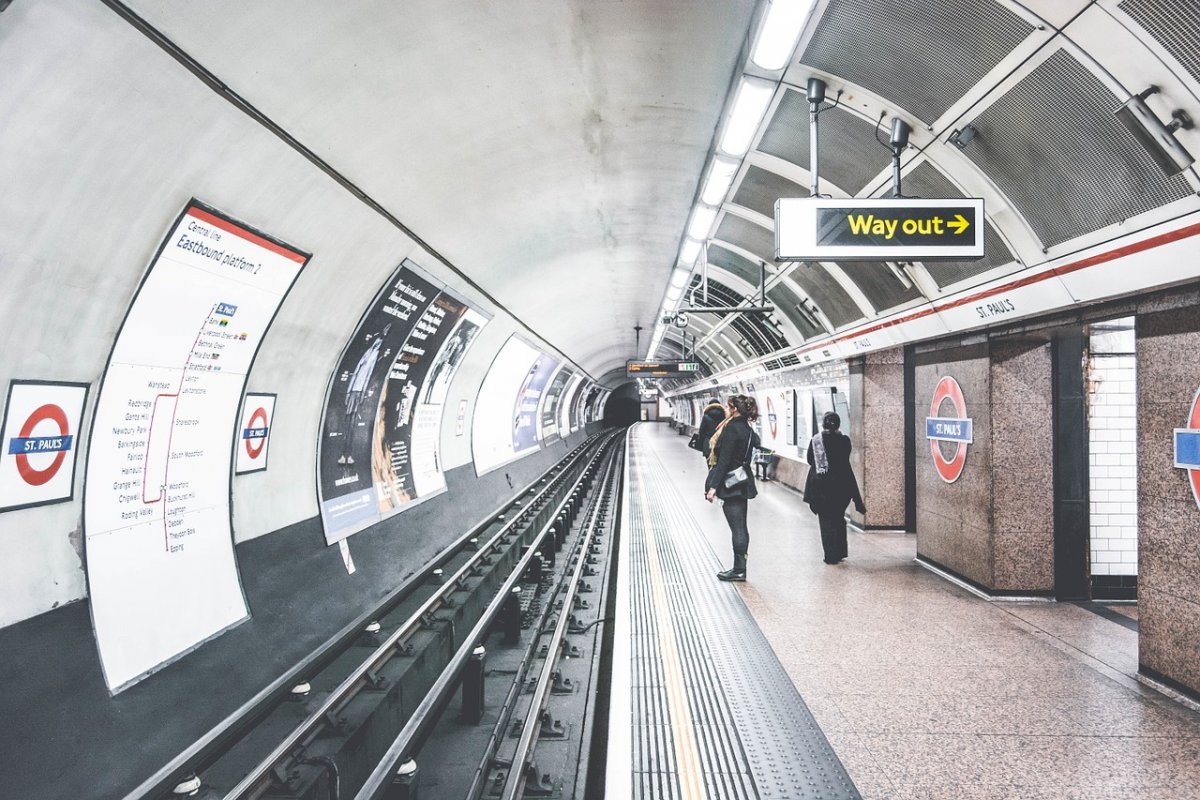 ---
Seasonal Winter Activities
Personally, I think the summer or directly during Christmas break are the worst times to visit London. Autumn and right before Christmas could be magical though!
Go Ice Skating
You know it's Christmas time in London when ice-skating rinks start popping up. Some of my favorite spots include the one in front of the National History Museum and in front of the Tower of London.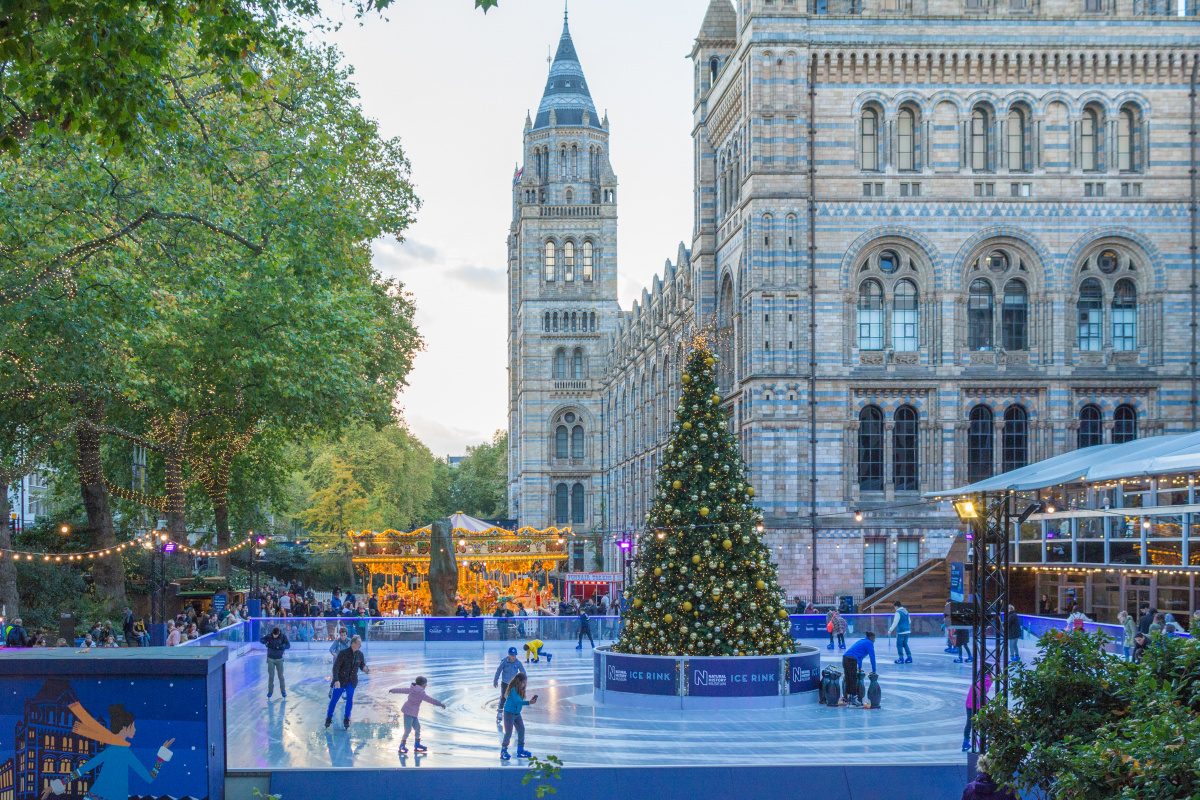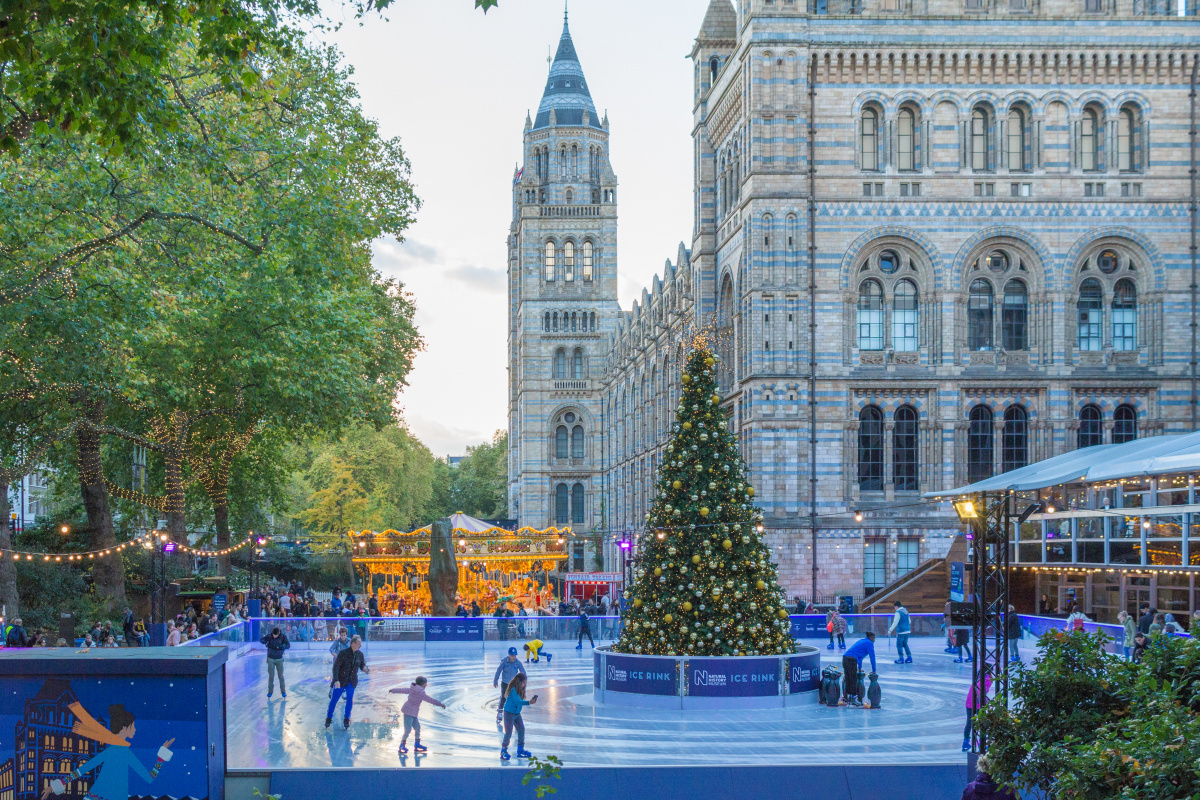 Visit Winter Wonderland
Winter Wonderland can't be missed. Stroll around the beautiful 350-acre (142-hectare) Christmas Market full of music, and amusement attractions. It has over 200 huts, more than 100 rides and a Santa village, so naturally, it gets crowded during weekends.
Christmas at Kew
See Kew Gardens lit up with more than one million sparkling Christmas lights at Kew Gardens. They do light and sound installations over the trees and lakes that change every year.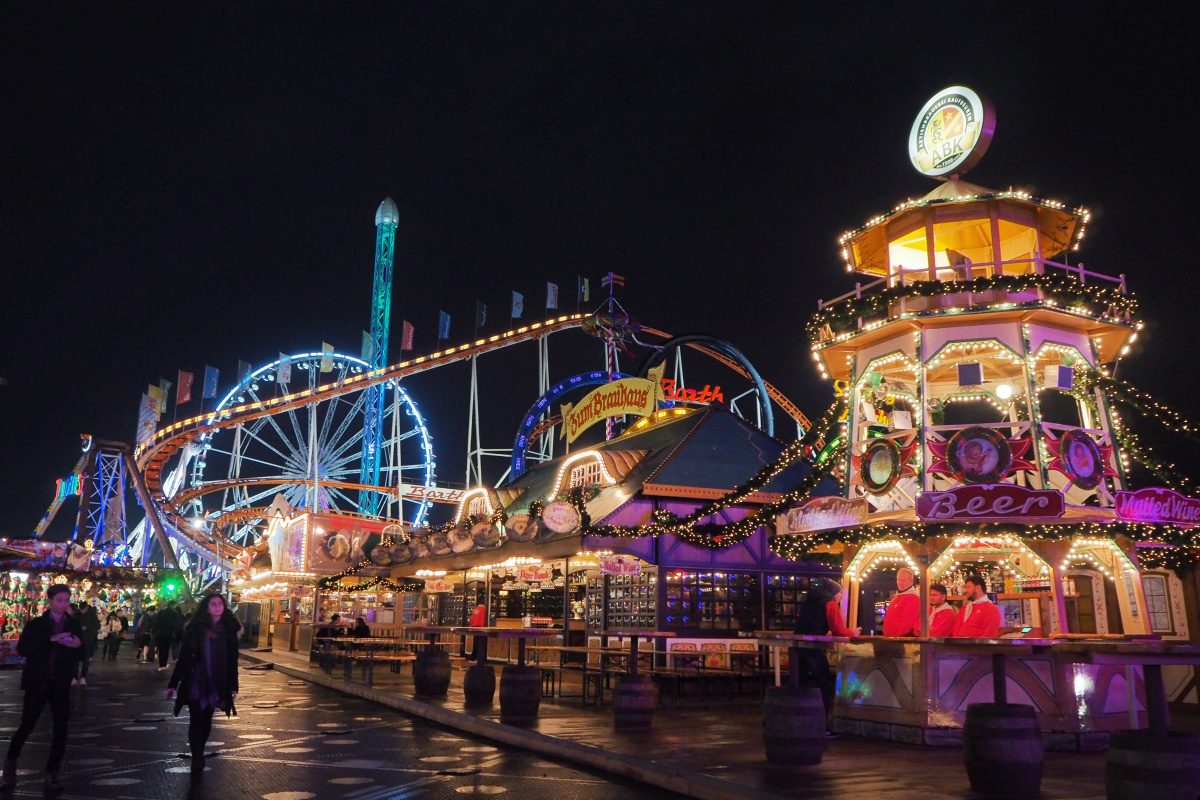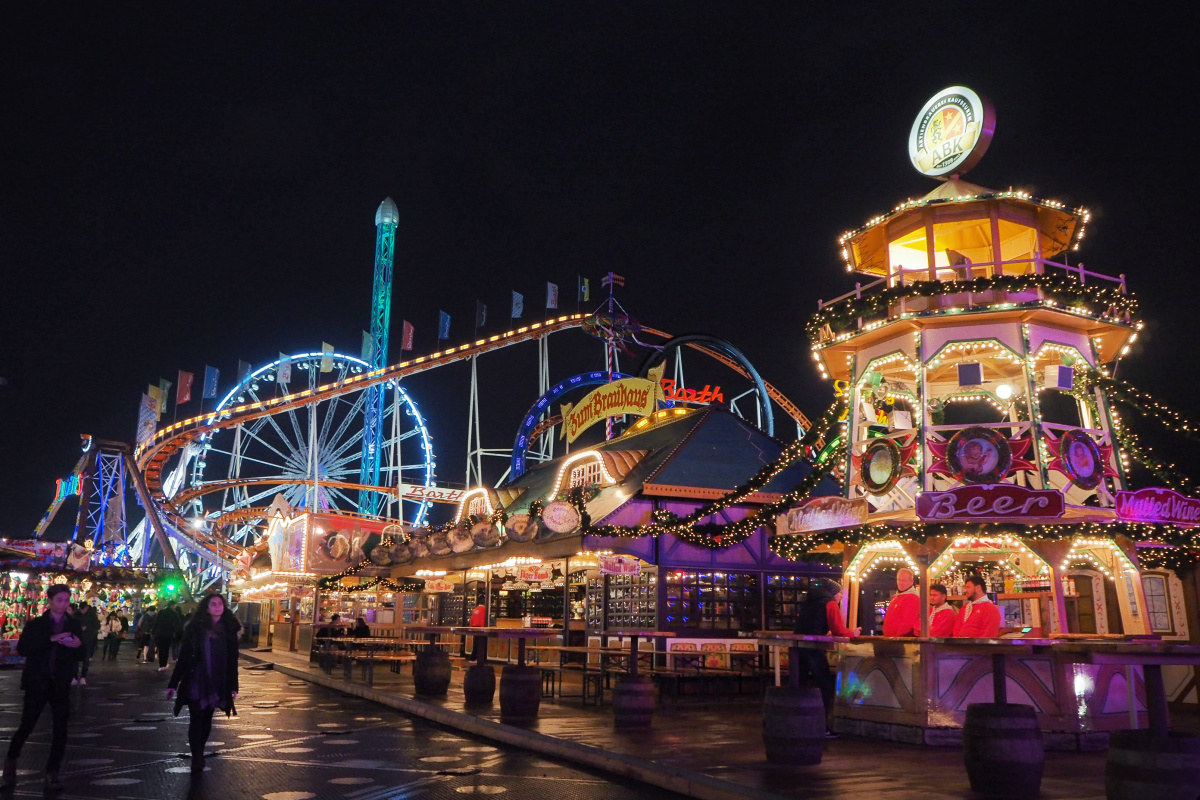 ---
Other Things to Note About London
Make sure which room you're booking at your hotel to avoid unpleasant surprises. Smaller hotels and guesthouses often have shared bathrooms, unless the room is listed as 'en suite'.
London might seem expensive at first, but if you drink during happy hour, look for discount codes, and use other money-saving tricks, it can be affordable.
Nightlife starts and ends early in the UK really. Pubs and bars usually close at 11 PM (10 PM on Sundays) while the food is usually served until 9-9:30 PM. If you're planning on going out leave early. Better nightclubs and lounges require registration online, so make sure you get on that guest list before heading to a fancy place.
London has a great public transport system. It's safe and usually works great and there's no need for a taxi or Uber if you don't want to spend money on it.