Since I started traveling my luggage's contained pretty basic things: clothes, cosmetics, shoes and a laptop. However, over the years I discovered a bunch of amazing travel gadgets I never even knew existed.
There are many articles on the best travel gifts on the web. They feature good, useful stuff that a traveler might need. But if you know someone who's into cute little gadgets like me, then my list of the best quirky travel gifts for any traveler should help you.
You'll also find some cute, functional and affordable gifts ideas here. Whether you're looking for travel gift inspiration for Christmas, birthday or any other occasion, this list should help you.
2020: Since it's 2020 I updated the list with fun travel-themed gifts as well. Many people won't be going anywhere for a while, but it doesn't mean that we can't give or have amazing travel themed gifts.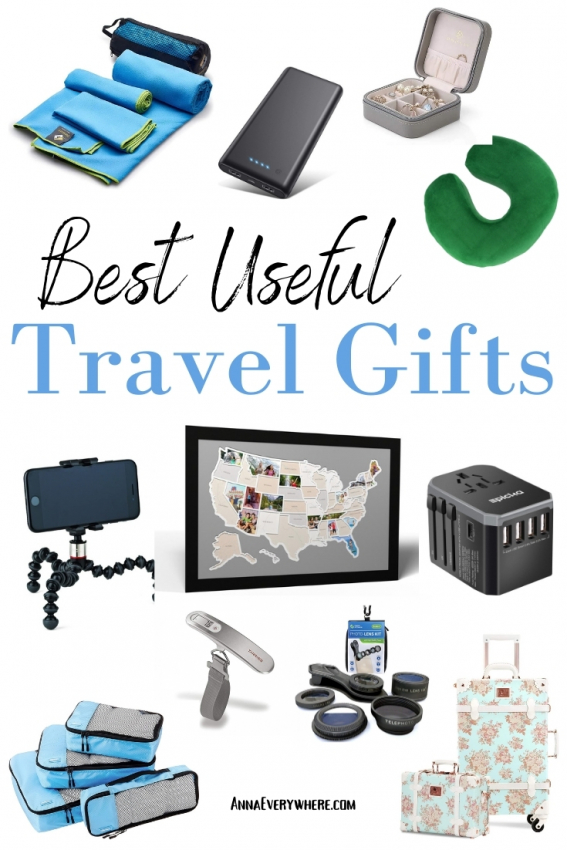 Best Gift Ideas for Travelers
Best Unique Travel Gifts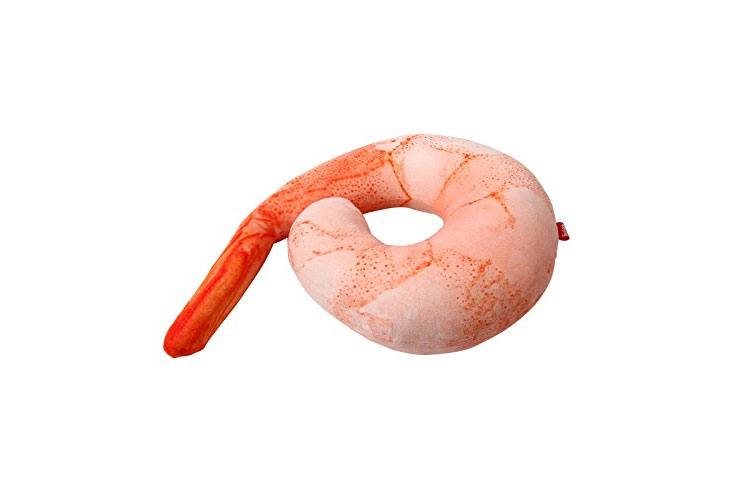 Have you ever wanted to have a cool neck pillow for the place?
If you're a girl who likes cute items as I do, this would probably make you happy. Or even a guy who think it's a fun geeky item!
It's a giant shrimp! It looks as realistic as it could, and I guarantee that everyone will stare at you at the airport. With a smile.
If you're looking for something less bulky, there's also a foldable Trtl Pillow.
Shrimp Neck Pillow
Check other reviews & current prices
---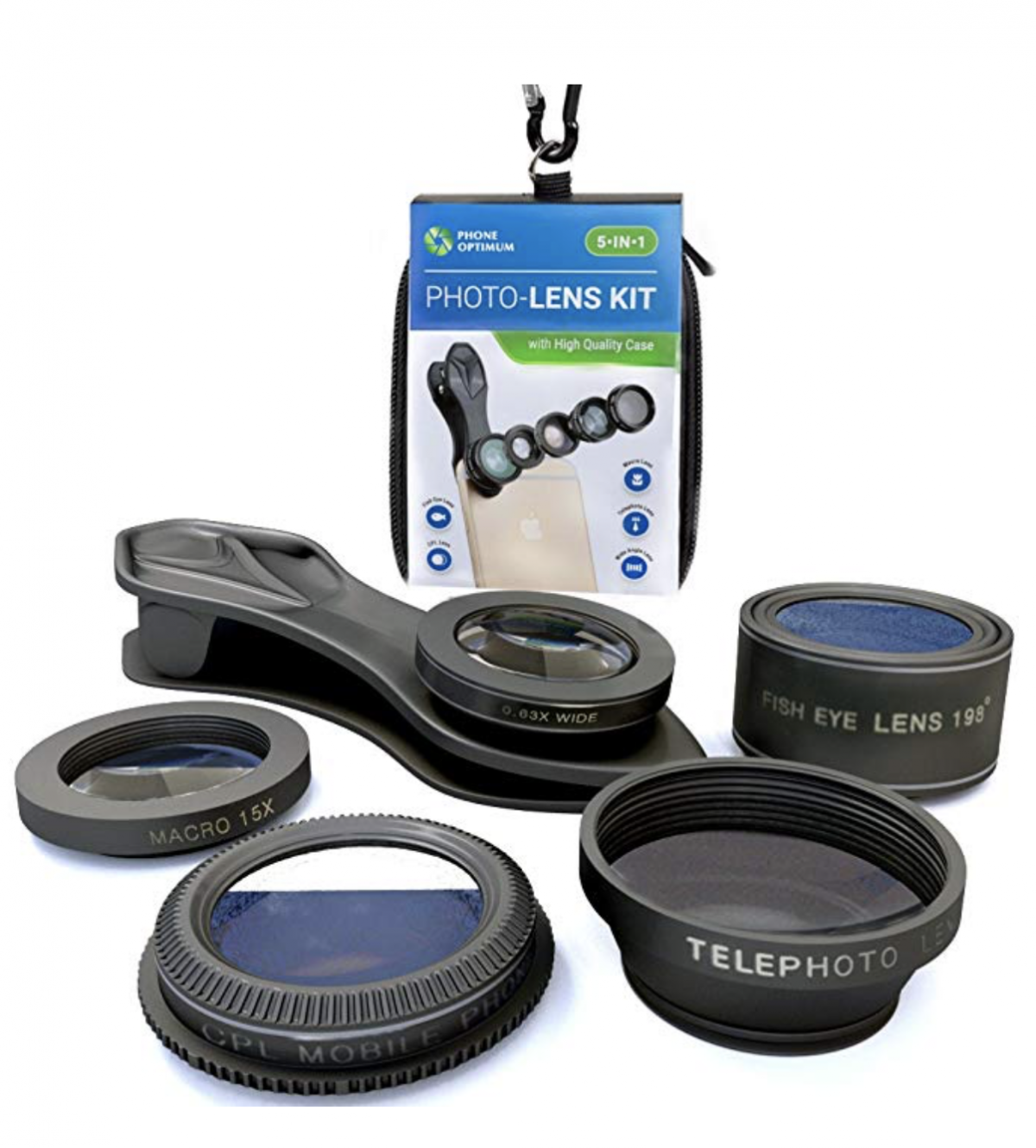 Just because you don't have a big expensive camera does not mean you can't take amazing, professional looking photos with your mobile.
You can easily capture more memories while you travel to different places with this pack of 5 different lens types for different styles of photography.
Simply clip the lens in front of your phone camera lens, then all you have to do is press a button on your phone!
Clip-on Phone Lenses
Check other reviews & current prices
---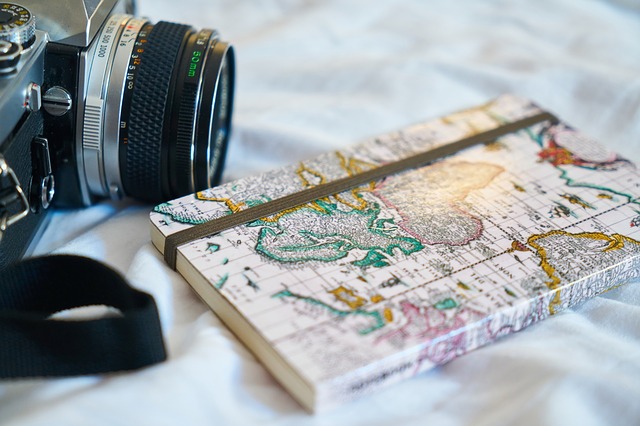 Even if you can't travel now you can read about people's past adventures to plan your own.
There are so many good travel memoirs out there!
It took me about a decade to research everything and keep reading about it, before I actually went to Antarctica, so keep dreaming!
Travel Books
Check my recommendations
---
Photo Map for All Places You Visited – Europe or USA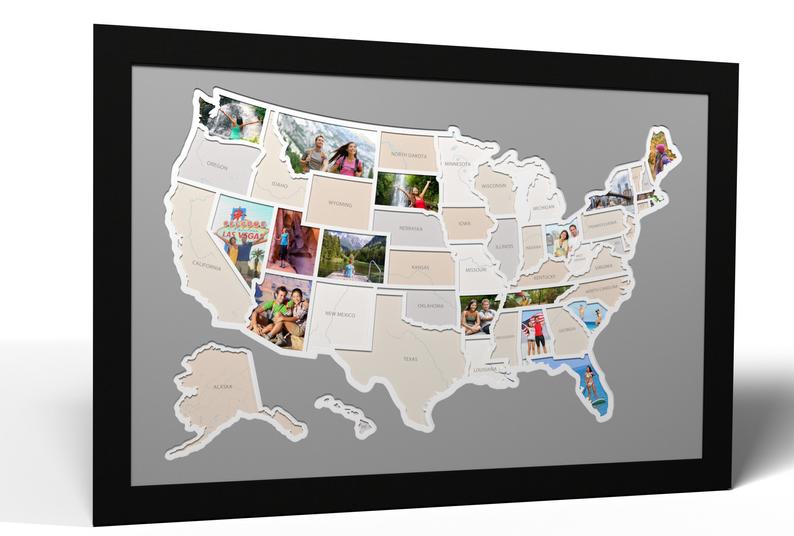 Perfect gift for a traveling family, couple, or a solo traveler. One can personalize this map using their own photos shaped like a state or country they visited.
You can get it shaped like the USA, Europe or world (but I recommend the first two since they're slightly cooler).
Photo Map
Check other reviews & current prices
---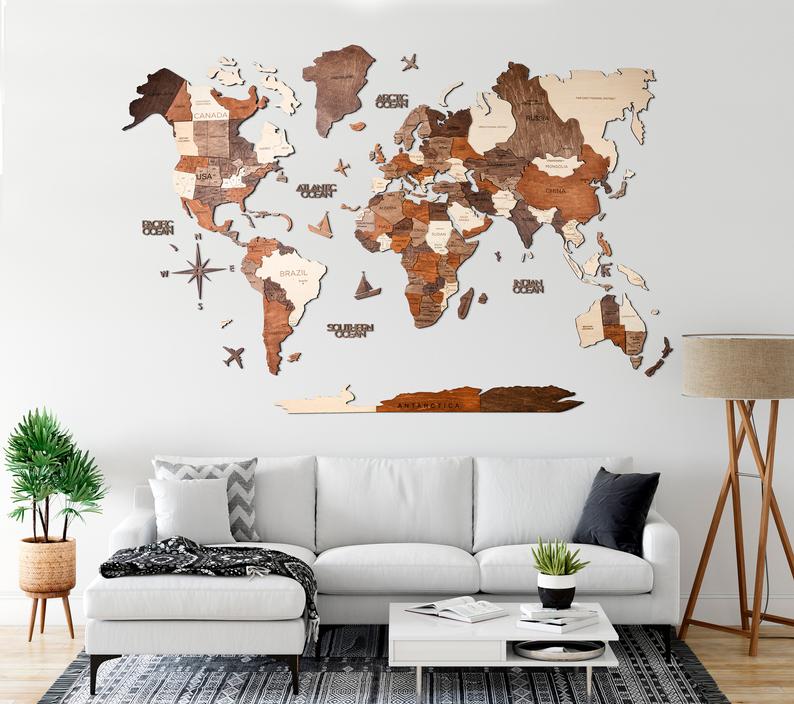 Gorgeous wall map! Friends just got it for their new house and it's definitely something I'd purchase as well (if I already didn't have a similar one, haha!).
Bonus: you can use pins with country flags to mark where you've been already!
Cork Wall World Map
Check other reviews & current prices
---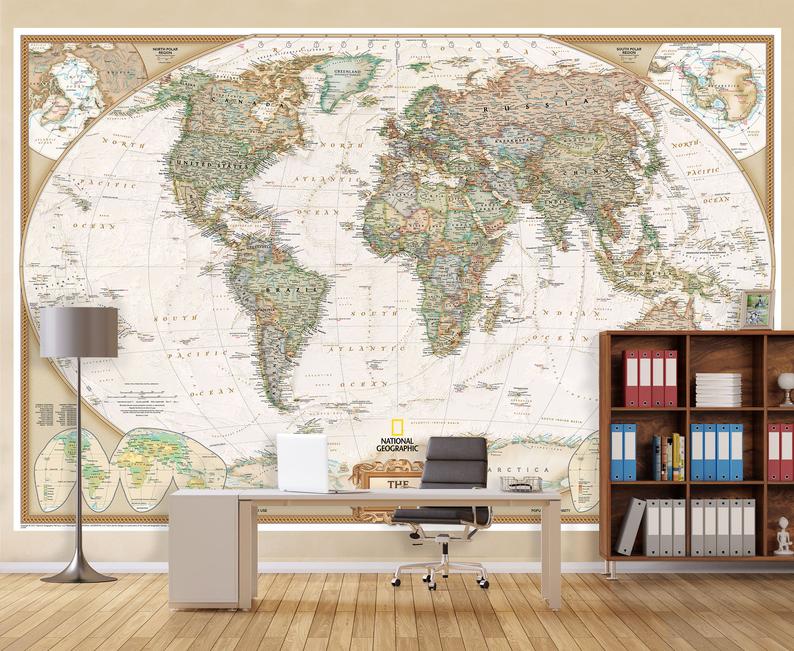 I installed this in my kid's room and it was an instant hit when I posted a photo of it.
You can customize dimensions to make sure you measure someone's wall before you gift it to them 😉
If a whole wall one is too big, you can also check a small version.
Wallpaper World Map
Check other reviews & current prices
---
Best Travel Gifts for Her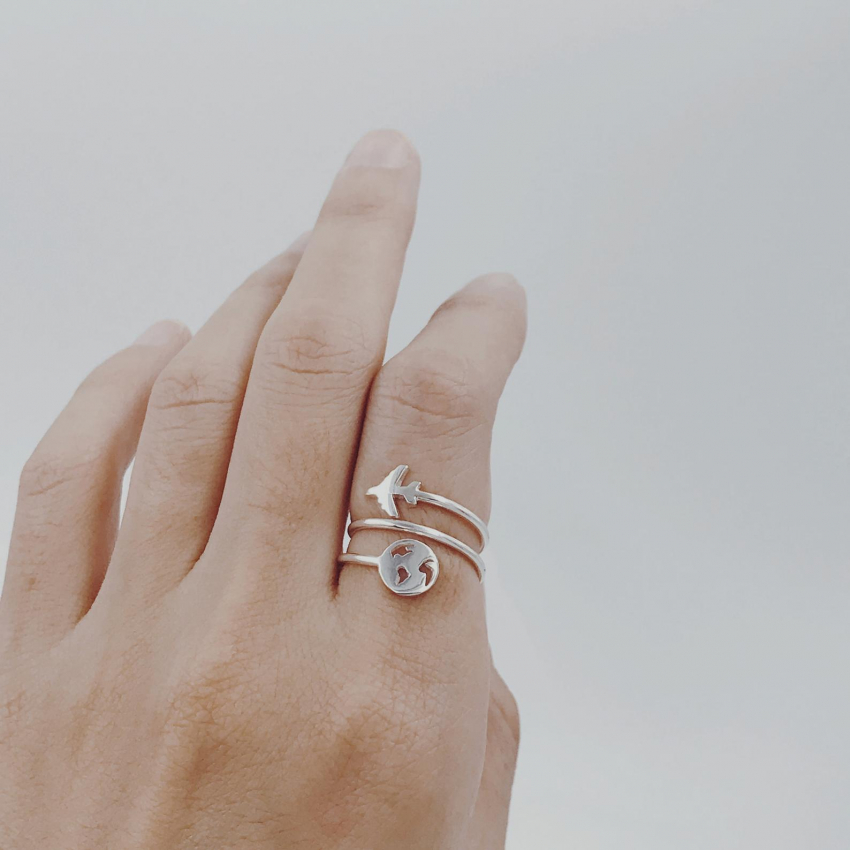 Perfect for wife, mom, daughter – anybody who loves to travel. It's a subtle minimalist travel themed ring.
Plane & Globe Jewelry
Check other reviews & current prices
---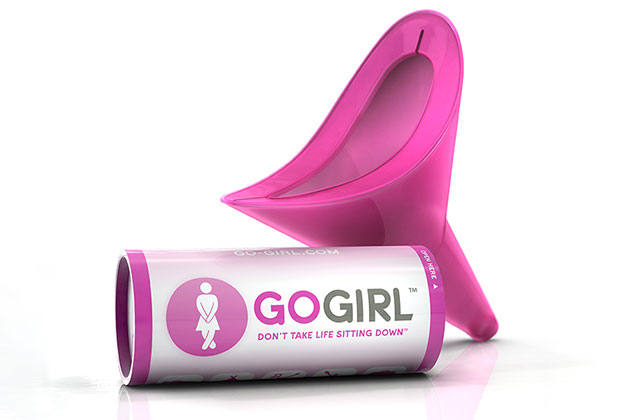 You might think this one is a bit weird, but don't worry – that's what I thought as well when I saw it for the first time.
However, imagine going camping without having to squat!
It can also be useful in certain Asian bathrooms that are often just a hole in the ground.
Go Girl Urination Device
Check other reviews & current prices
---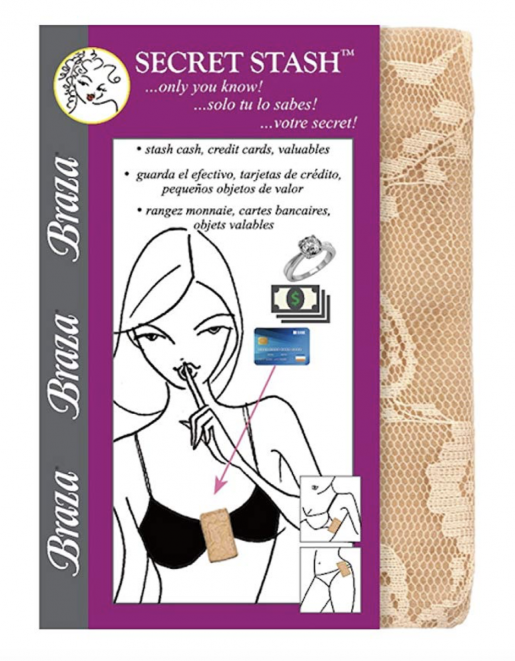 Every girl knows the struggle of finding the perfect handbag that'll go with your outfit and will fit all of the things we need.
This little pocket attaches to the plunge of your bra or the hip of your panties and is a lifesaver for storing all the little things you need on hand like your bank cards, ID or some cash.
Secret Stash Bra Pocker
Check other reviews & current prices
---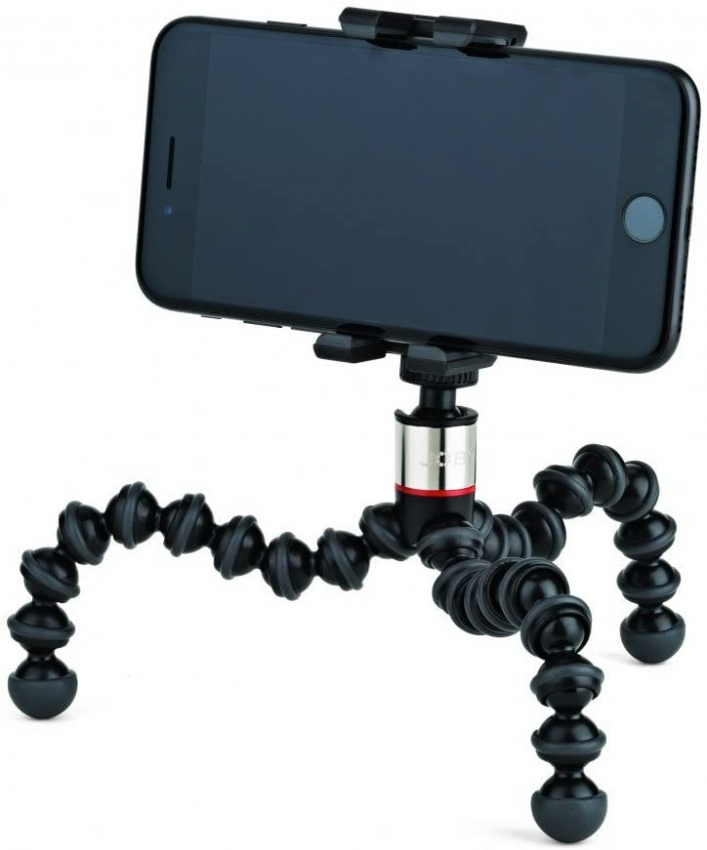 Many solo female travelers are always curious how do I often take photos of myself when I travel solo.
My secret is a tripod and a camera with a timer / time-lapse option (more tips here).
Mini Gorillapod tripod is easily attachable to anything and you can carry it in your handbag.
Mini Tripod
Check other reviews & current prices
---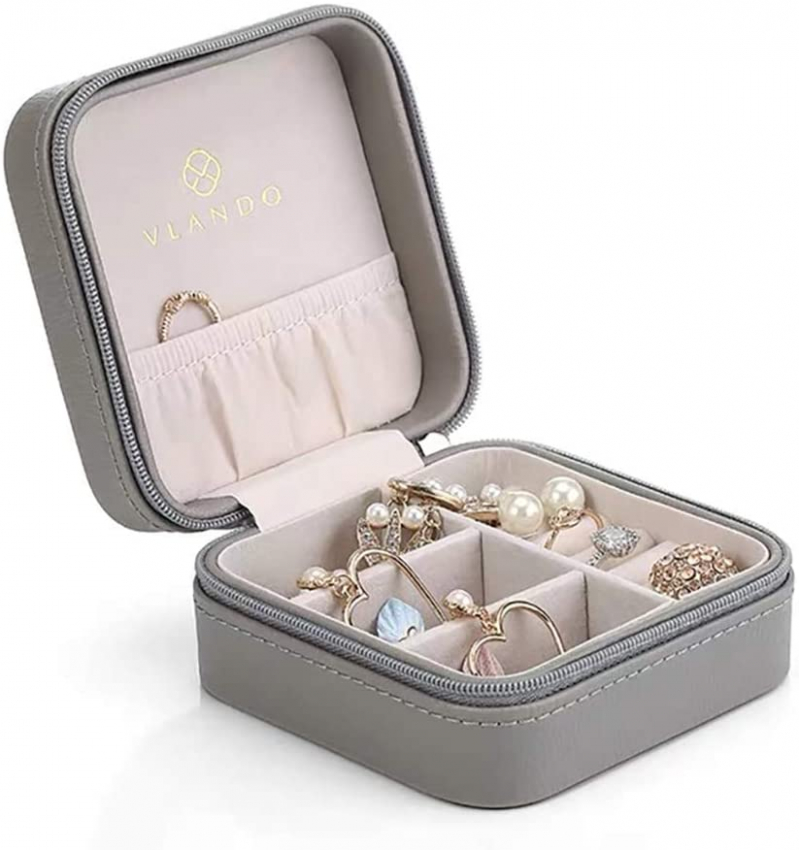 You don't want to lose your jewelry on the go, but definitely most women want to take a few pairs of earrings, rings and other trinkets with them.
This box doesn't open on its own and you can easily put it in your cosmetic bag if you want.
Travel Jewelry Box
Check other reviews & current prices
---
Best Travel Gifts for Him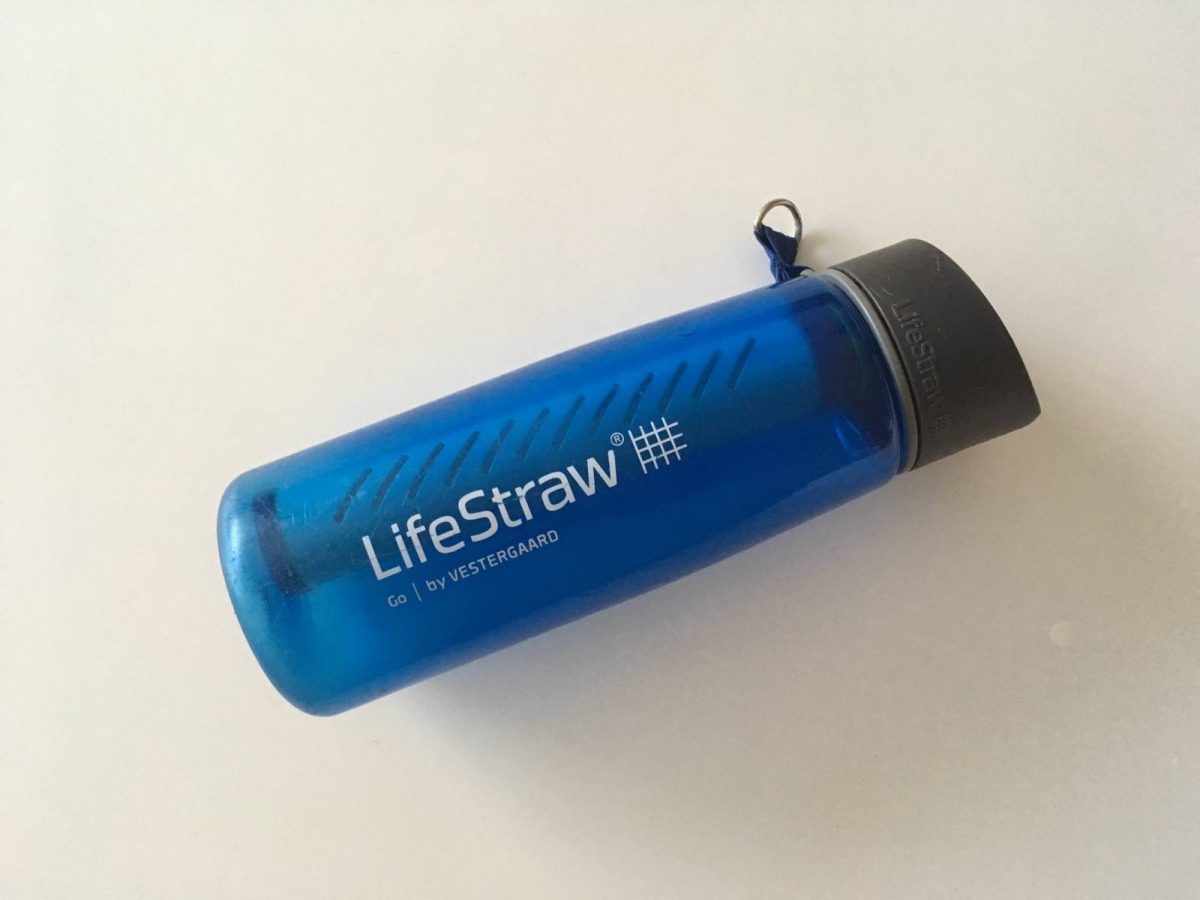 LifeStraw is best known for its advanced filtering technology, which will get rid of 99.9% of waterborne protozoan parasites and bacteria.
Whether you want to save some money on bottled water, or heading into the wilderness, Lifestraw bottle with the filter can save you.
And now it's also available in pink! As girly as it sounds I like the pink version.
Lifestraw Water Bottle
Check other reviews & current prices
---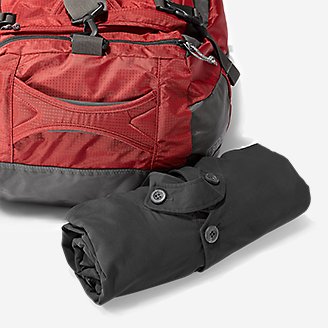 No one has time to dry clean or handwash clothes when traveling. You want clothes you can roll, then take out and you want them to look not mushed.
This blazer is perfectly wrinkle free, machine washable so you can clean it wherever whenever without much effort.
Wrinkle-Free Blazer
Check other reviews & current prices
---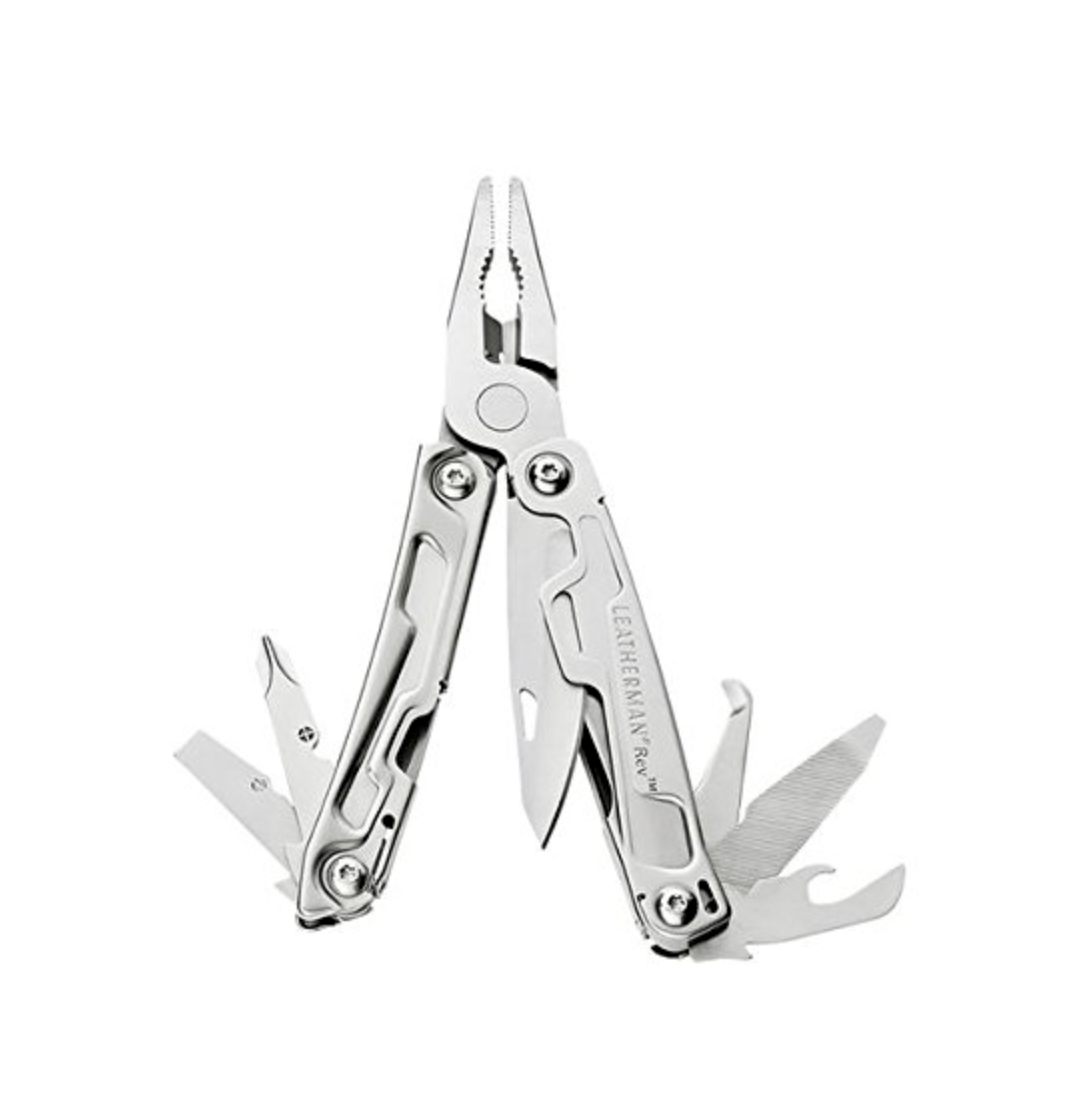 This may seem like a strange gift at first but if you think about it, you often find yourself with something broken or something that needs a quick fix when on trips. Instead of having to wish you had a screwdriver or even a bottle opener on you, having a multi-tool has a mini version of everything all in one!
It's easily carried around and it's not heavy so it won't take too much space in your bags. On top of that, it's not just a gift for men it could so easily be for women too!
Multi Tool
Check other reviews & current prices
---
Best Travel Gifts for Kids
Do you want to gift something travel related to the kids? Or maybe you know some travel-loving parents? There are so many wonderful travel gifts for kids out there that I decided to write a separate part on it. Click here to read it.
---
Best Travel Gifts Under $25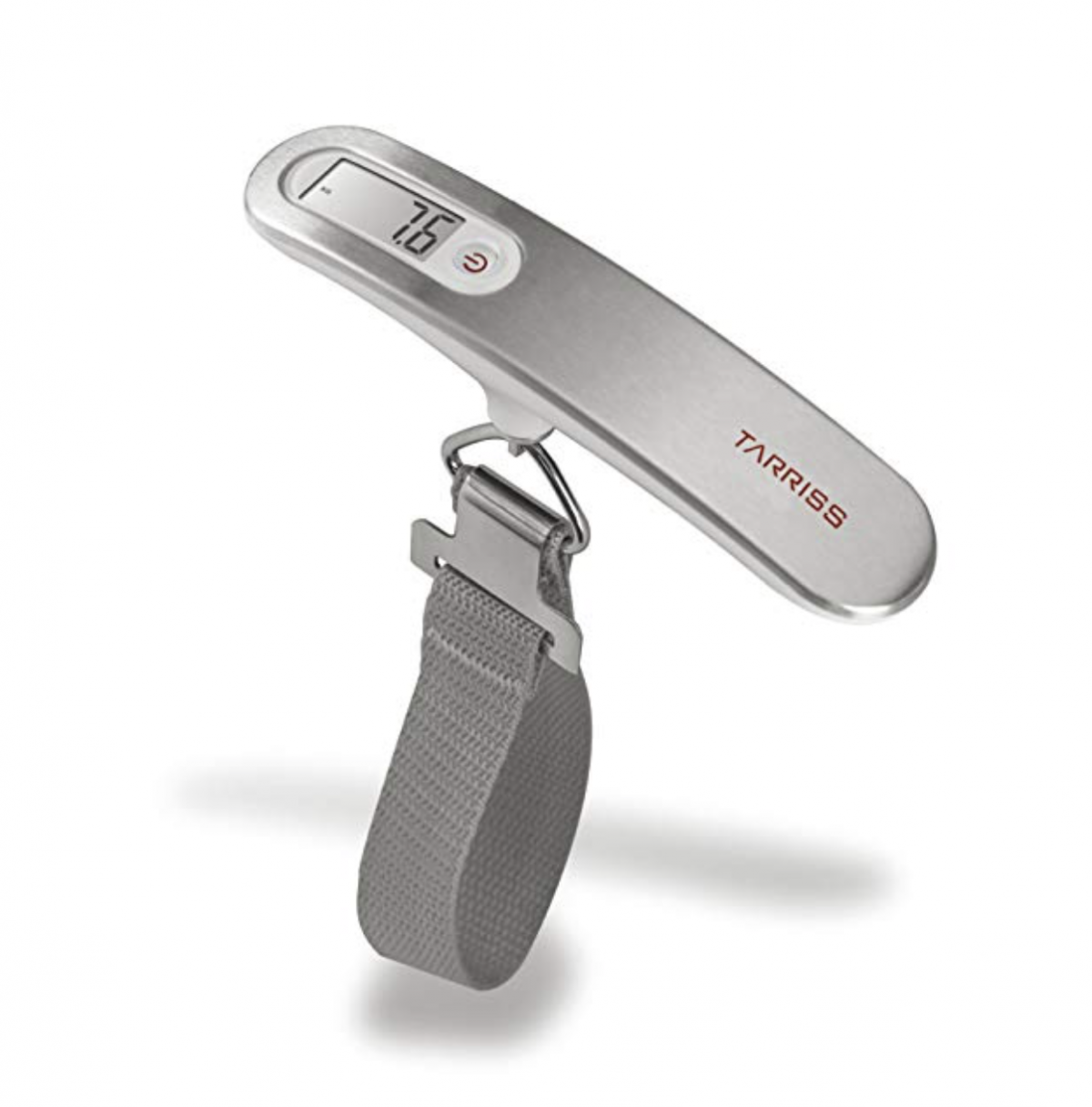 We all know the struggle of going on a trip and after having filled our bags with local goodies, being worried that we've exceeded our baggage weight allowance.
With a portable luggage scale, you don't have to wait till the airport to weight your bags, and it'll make packing easier and stress-free.
Both my husband and I use this particular luggage scale and it's awesome.
Luggage Scale
Check other reviews & current prices
---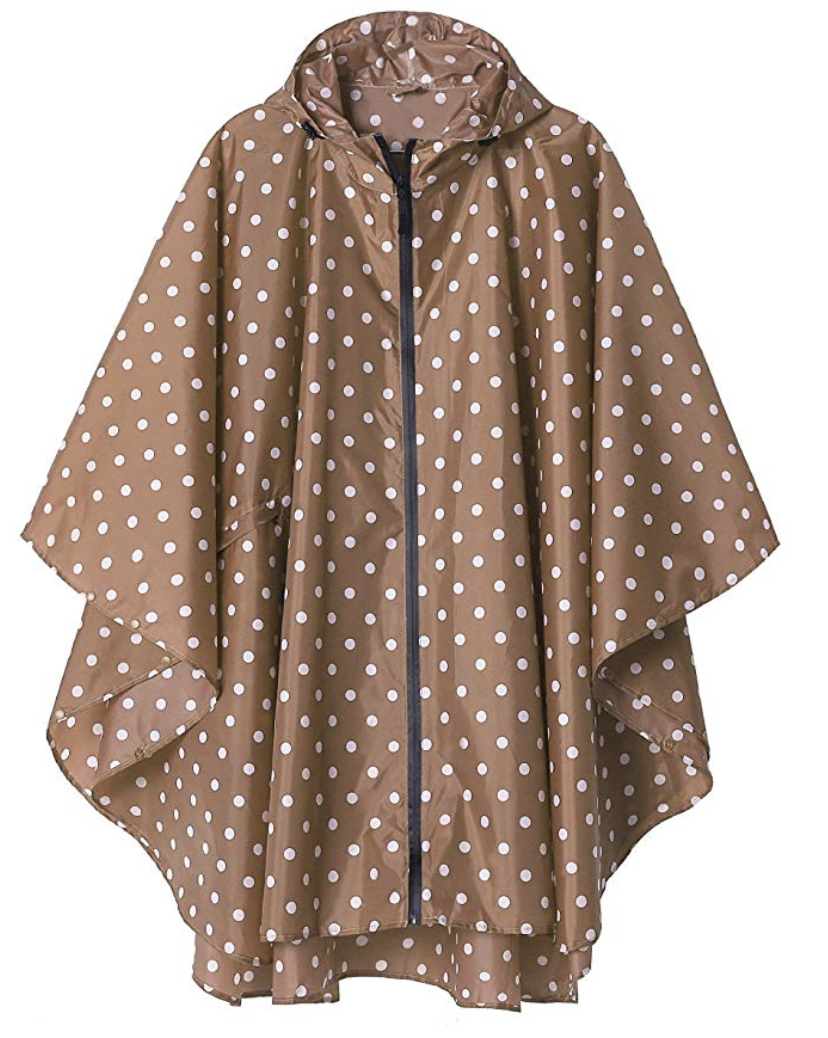 Everyone needs a durable lightweight raincoat that they can easily carry around and whip out while traveling.
This brand comes in over 12 different colors and patterns so they're super cute for all tastes and they can definitely be unisex.
This is something I seriously needed in various spots, even on a trip to Disneyland in Florida when I had to purchase a VERY (delicately speaking) crappy raincoat on the spot.
Foldable Raincoat
Check other reviews & current prices
---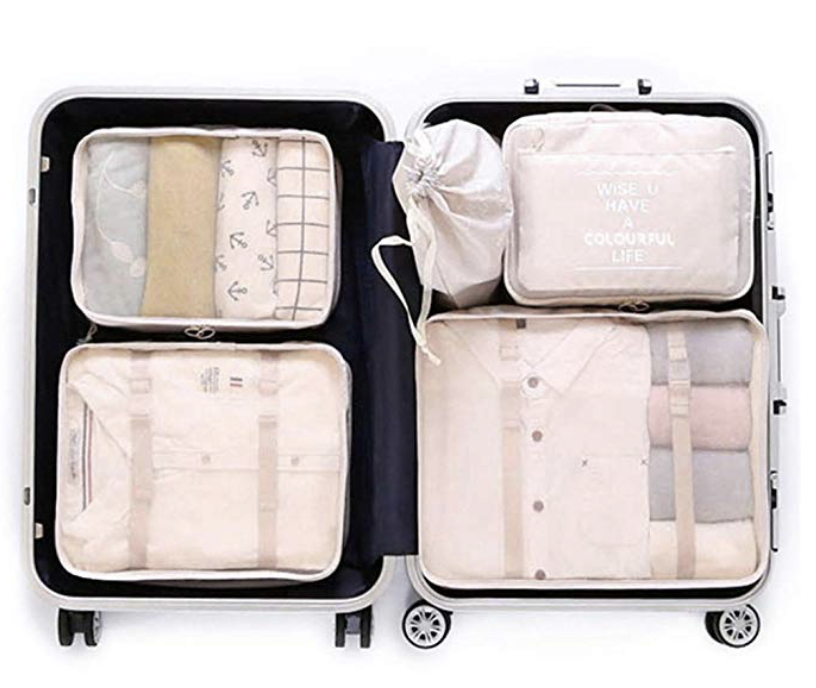 Packing for a trip can be a bit stressful and it's always slightly annoying when you spend your time organizing all your things only to find them all jumbled up when you reopen your suitcase once you've reached your destination.
With packing cubes, all of your stuff can be separated and at least you'll be sure they'll all stay exactly where they need to be.
They're very handy to have and they come in several different colors!
Packing Cubes
Check other reviews & current prices
---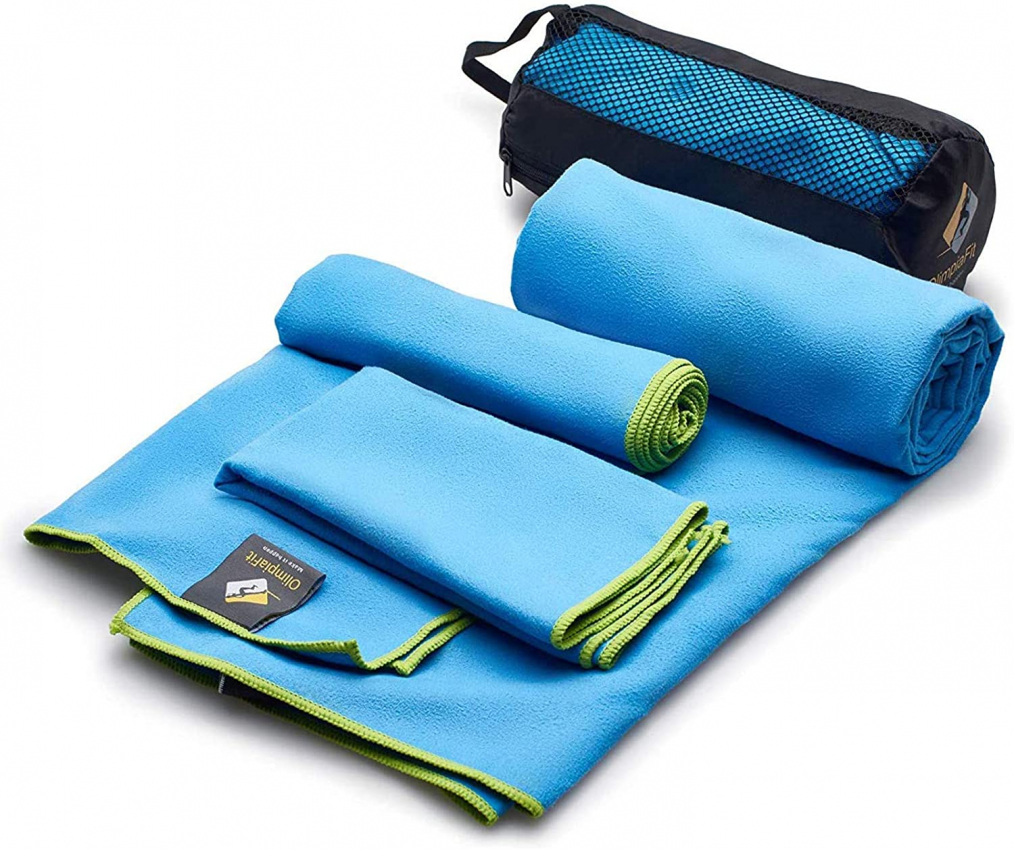 I recently discovered a genius idea which is pack towels. When I occasionally stay at hostels between different hotels I was always forgetting to pack a towel.
A regular sized towel would also take a lot of space, but a microfiber towel is tiny. They make great gifts for travelers.
Packtowel
Check other reviews & current prices
---
Best Travel Gifts Under $100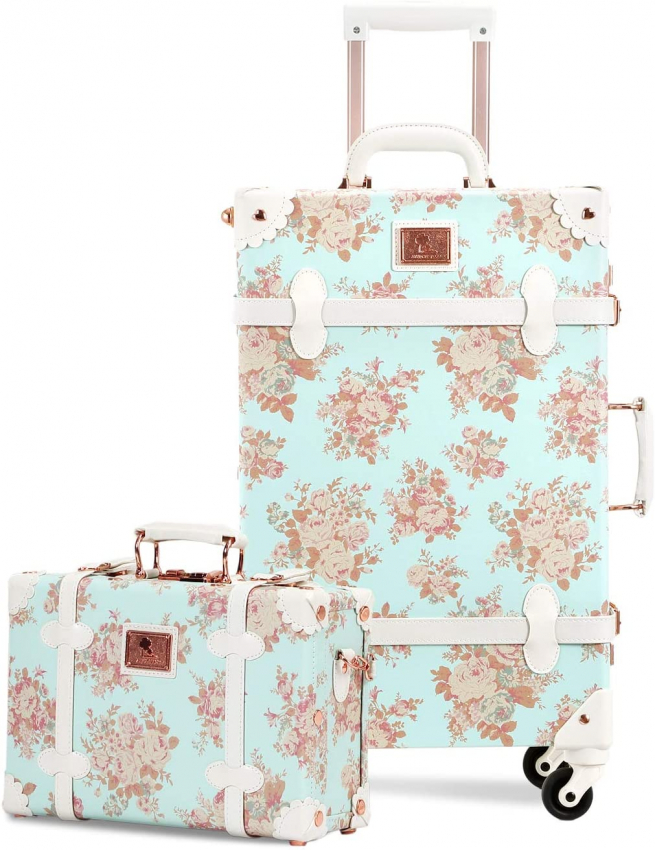 Who doesn't like a nice looking luggage that's also durable? I have this exact suitcase myself and let me tell you – I keep answering questions 'where did I get it' at every airport.
It's maneuverable, durable, waterproof and easily one of my favorite carry-on suitcases.
There are two versions of it: just a suitcase or with an additional "cosmetics" mini-cube. I love the cube as I load it up with a bunch of heavy stuff and they always weight just the suitcase at the check-in counter.
Vintage Carry-On Suitcase
Check other reviews & current prices
---
---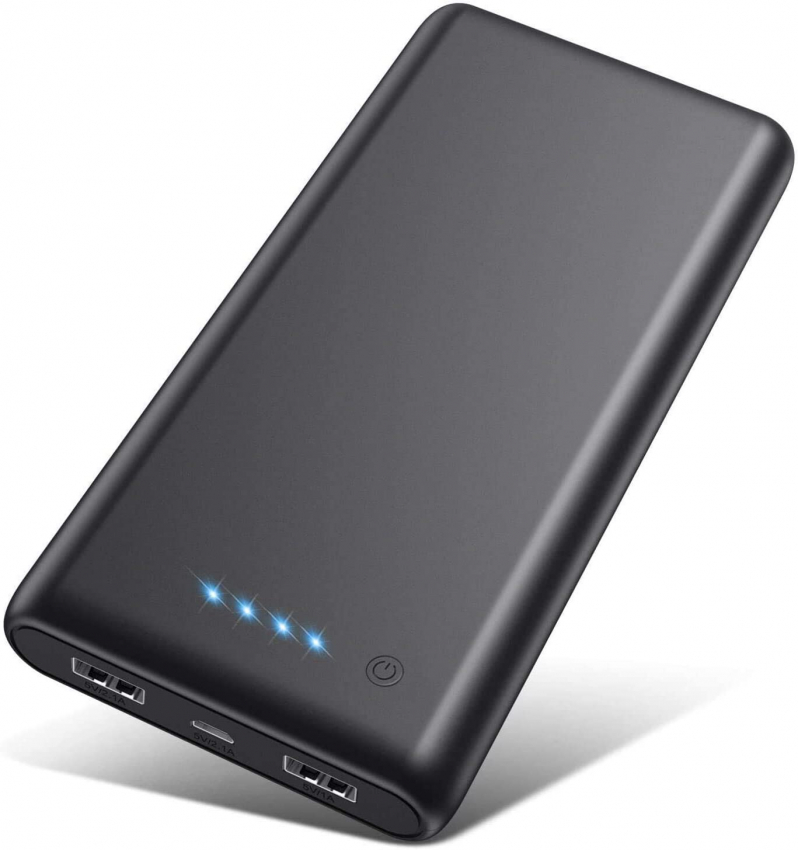 It took me a while to be convinced to get this one, but after I did it often rescued me especially when traveling on buses.
Staying connected online is going to use the battery of your phone extremely quickly.
This device can rescue your phone when you're nowhere near a plug. You can also get it in a cute pink color.
Extended Battery
Check other reviews & current prices
---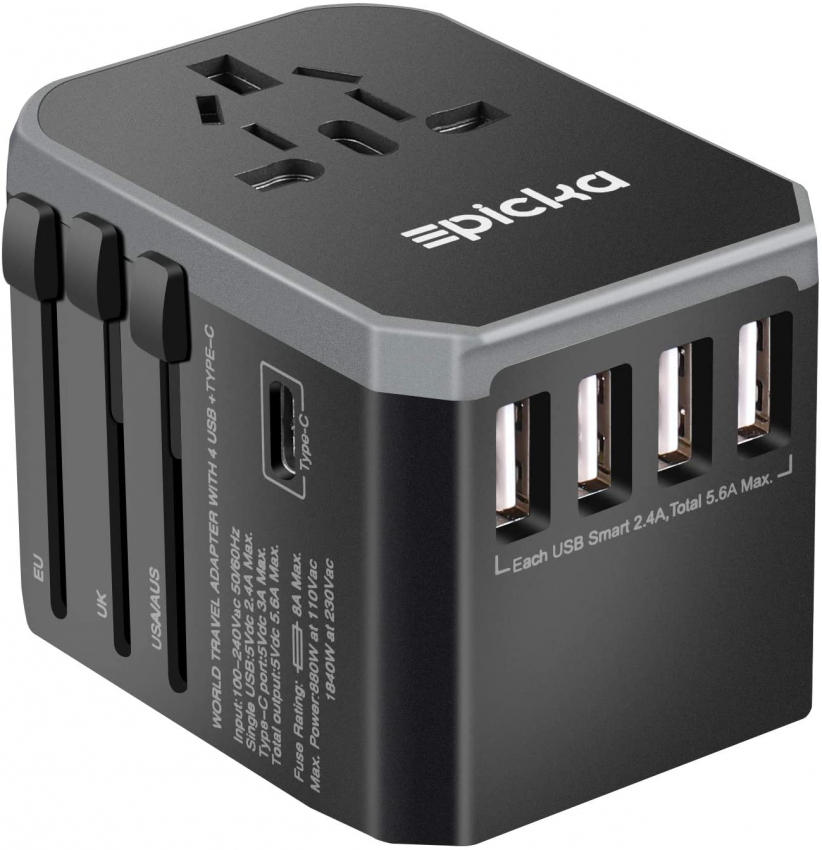 Travel adapter is something I notoriously lose or forget and they're pretty expensive if you need to re-buy them at the airport.
Everyone need one at a destination to charge things. I recommend those with multi-country option and USB plugs.
Travel Electric Adapter
Check other reviews & current prices