Despite having more dogs than children, Seattle has plenty of things to do for families. There are many parks and playgrounds, top-rated theater productions for kids, and iconic attractions like Pike Place Market. These activities also keep the parents entertained, so no one feels like they're sacrificing the fun.
In this list, I've also included some indoor activities so that you can plan accordingly no matter the time of year you go.
Walk Through Pike Place Market
One of the most popular attractions in Seattle is the Pike Place Market, which has been operating for over a hundred years. It's a huge farmers' market that features over 500 vendors.
The Pike Place Fish Co. is under the Public Market Center sign. This establishment is known for its fish displays, where the staff members throw fish into the air and catch them to wrap them up for customers.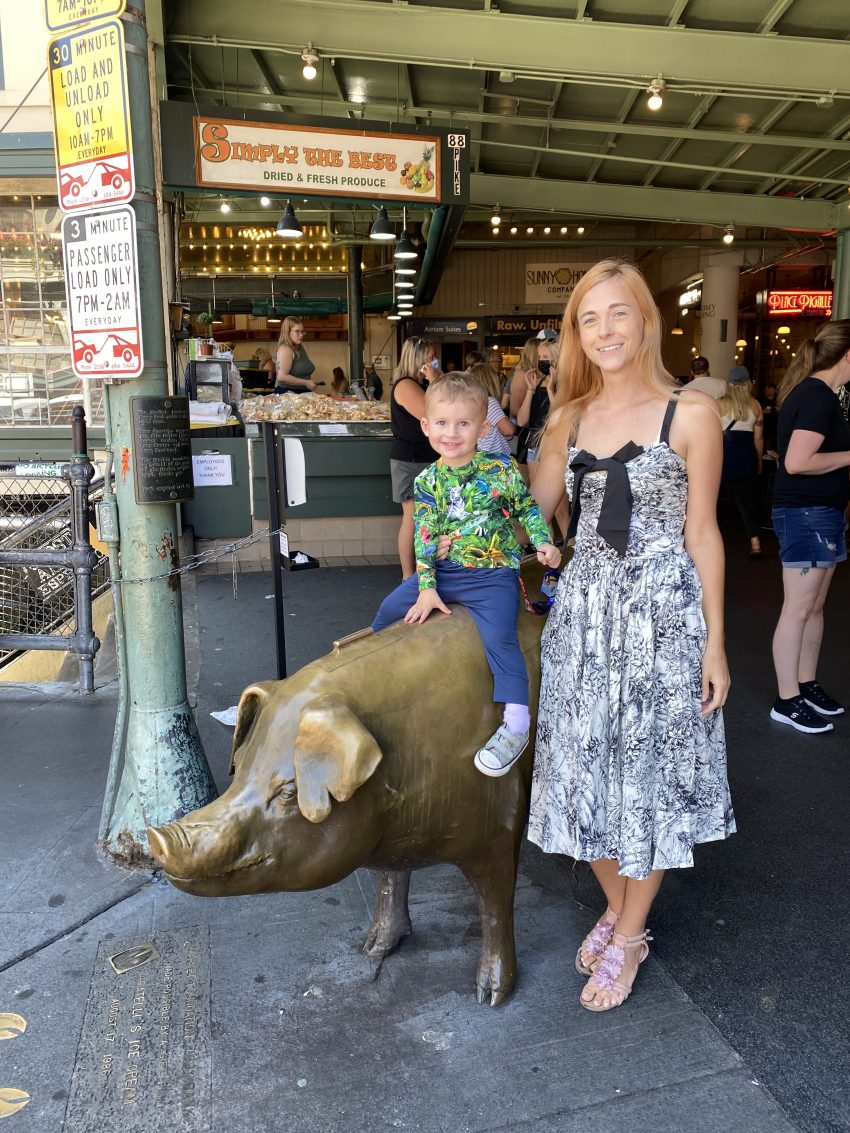 Experience Wings over Washington
In the US there are several different 3D flyover experiences in various places, including Disney. However, one of the best locations is the Wings over Washington, and it's sure to make you fall in love with the state!
Washington is full of beautiful small towns and natural beauty, and this 3D flying experience will take you on a journey through its diversity. This is a great family activity in Seattle near the Great Wheel and the Seattle Aquarium, and it's at Miner's Landing, on Pier 57.
Keep in mind that kids must be a minimum of 40″ tall to ride.
Check Out The Marine Life At The Seattle Aquarium
The Seattle Aquarium is a great place for parents looking for something educational and fun for their kids. It's located on Seattle's Elliott Bay waterfront and has a lot to see.
The Window on Washington Waters features a 120,000-gallon tank designed to replicate Washington state's waters. It features a variety of sea life, and it's full of diver demonstrations. You can also visit the tide pool exhibit for hands-on experiences with sea urchins, live starfish, and more.
The Underwater Dome offers a unique view of the world through the lens of fish and other aquatic creatures. It's a must-visit for anyone who enjoys animals.
Spend The Day At Gas Works Park
Gas Works Park has an industrial feel as the parts of the original plant are still standing. It features a playground that's filled with slides and climbing equipment. It is located on Lake Union's north shore and features various family activities.
The banks of Gas Works Park are a great place to picnic and relax after a day of exploring the city. You can also enjoy panoramic views of Lake Union and downtown Seattle from this area. Hundreds of Canadian geese enjoy the area near the water's edge, and they also forage in the grass and are fun to watch.
Take The Kids To Pacific Science Center
The Pacific Science Center is excellent for kids to learn and explore. It features interactive exhibits and experiences that will help them develop their curiosity.
An IMAX screen, a butterfly garden, a saltwater tide pool, and a planetarium are just some of the things that you'll want to see and do in this area.
There are other attractions, too, such as the Tinker Tank and other award-winning programs designed to help children develop their problem-solving abilities.
See All The Animals At The Woodland Park Zoo
The Woodland Park Zoo has been part of the region's animal conservation scene for several generations. It's known for its award-winning exhibits and for setting international conservation standards.
The Woodland Park Zoo also has an indoor play area to encourage children's exploration and education. It is recommended to set aside a full day to see the animals if your family loves zoos, as there will be many things to see and enjoy while here.
The zoo has an impressive variety of animals, and kids can get a close-up view of some of the world's most fascinating creatures. The African Savanna exhibit, for instance, features a variety of animals that are considered to be endangered.
Don't Forget To Get A Tour Of The Space Needle
One of the most prominent landmarks in Seattle is the Space Needle, built in 1962. It's an impressive observation tower that provides a 360-degree view of the city. The tower features a revolving restaurant and an outdoor observation deck with glass benches.
One of the most impressive attractions in the area is the Loupe, which is a rotating glass floor that allows visitors to get a 360-degree view of the city below. This is a great way to get a feel for the city and its people. The Space Needle is also open all day, so it's possible to visit this area multiple times to get the best possible views.
There's also a big playground called Artists at Play right by the Space Needle. My kids had a lot of fun there.
Tip from a local: Do not do the guided tour; it only lasts about 10 minutes and you then have to leave. It's best to do a self-guided tour; you pay the same amount and can stay up there as long as you want!
Check Out MoPOP
The museum's goal is to provide a unique and inspiring experience for people of all ages. It's dedicated to making creative expression a powerful force that can inspire and connect people. Its exhibits are designed to highlight various notable events and individuals.
If you're planning on visiting the MoPop museum, then stop by the Artists at Play playground, which is located near the museum.
This area features various interactive and creative attractions for kids. One of these is a 30-foot climbing tower, and it can be accessed using an ADA-friendly carousel.
Take The Kids To Play In The Seattle Fountain
One of the most popular areas in Seattle is the Seattle Fountain, which is a prominent feature of the World's Fair. It features a large grassy area and a white dome fountain.
The Seattle skyline and the Space Needle can be viewed from this area, and you can take a dip in the fountain if it's hot out.
Take The Kids To Seattle Children's Museum
If you are looking for something to do with kids in Seattle, the Children's Museum is a great place to visit. It's easy to spend a few days here!
The Children's Museum of Seattle features various attractions. Some of these include Mountain Forest, Global Village, and Cog City.
Children's Museum of Seattle features various areas where kids can create art, climb, and have fun with imaginary play. It's a great place to visit on rainy days or when you want to keep the kids entertained.
Admire the Landscapes of Chihuly Garden & Glass Museum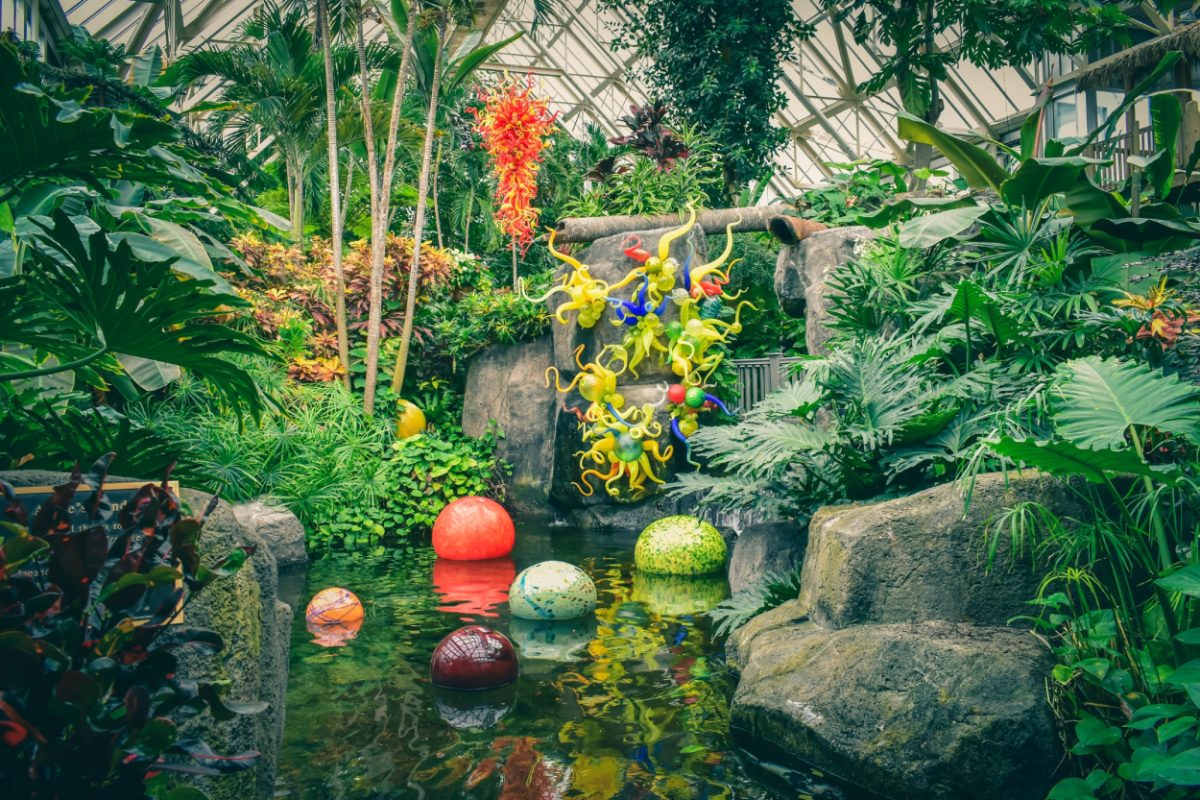 The Chihuly Garden and Glass Museum is a great place to visit in Seattle because it features a variety of art sculptures that blend seamlessly into the area's beautiful landscape.
The Chihuly Garden and Glass Museum is a prominent museum that showcases the work of artist David Chihuly. Through his various exhibits, visitors can see how he pushed the limits of glass. This area is also home to the Chihuly Glass House, which is a 40-foot-tall structure that features a colorful and vibrant sculpture.
Internationally known artist Chihuly is a renowned figure for his work in the field of architectural and glass designs. He has received numerous awards and fellowships. He has many works featured up and down the west coast.
Take A Ferry Ride To Bainbridge Island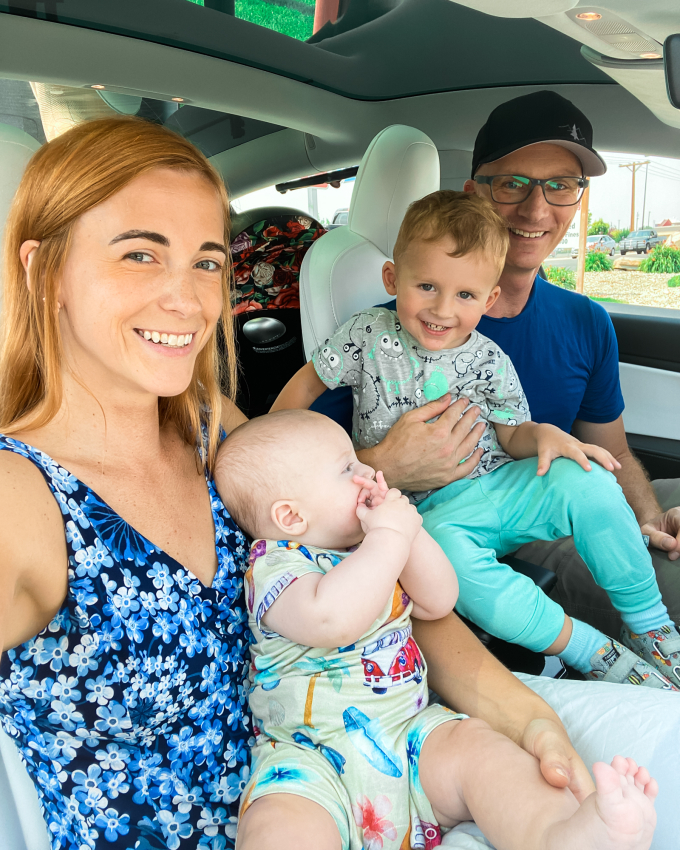 If you are looking for a change from the Seattle scenery, you can take the ferry to nearby Bainbridge Island. It's a great day trip that's in Puget Sound.
There are a variety of restaurants, shops, and museums on the island, and you can also walk around Eagle Harbor. This walk is a bit long, but it's a great way to enjoy the beach, nature, and parks.
Although it takes around 35 minutes to get to Bainbridge, this trip is excellent for those who want to explore Seattle from a different perspective.
If you're planning to take the ferry to Bainbridge Island, you can bring your car. It will allow you to explore the island's various attractions. Some of these include the gravesite of Chief Seattle, the Suquamish museum, and hiking trails.
Discover The Museum of Flight
The Museum of Flight is great for adults and children to get up close and personal with various aircraft, such as the Concorde. It also features a full-scale NASA Space shuttle Trainer.
If your family is full of aviation fans, then be sure to add the Museum of Flight to your list of must-visits. This massive museum is located on the former Boeing factory site and features various aircraft and spacecraft, interactive exhibits, and flight simulators.
After completing your tour, relax in the café, which has a playground for kids and amazing views of Mount Rainer.
Take A Ride On The Seattle Great Wheel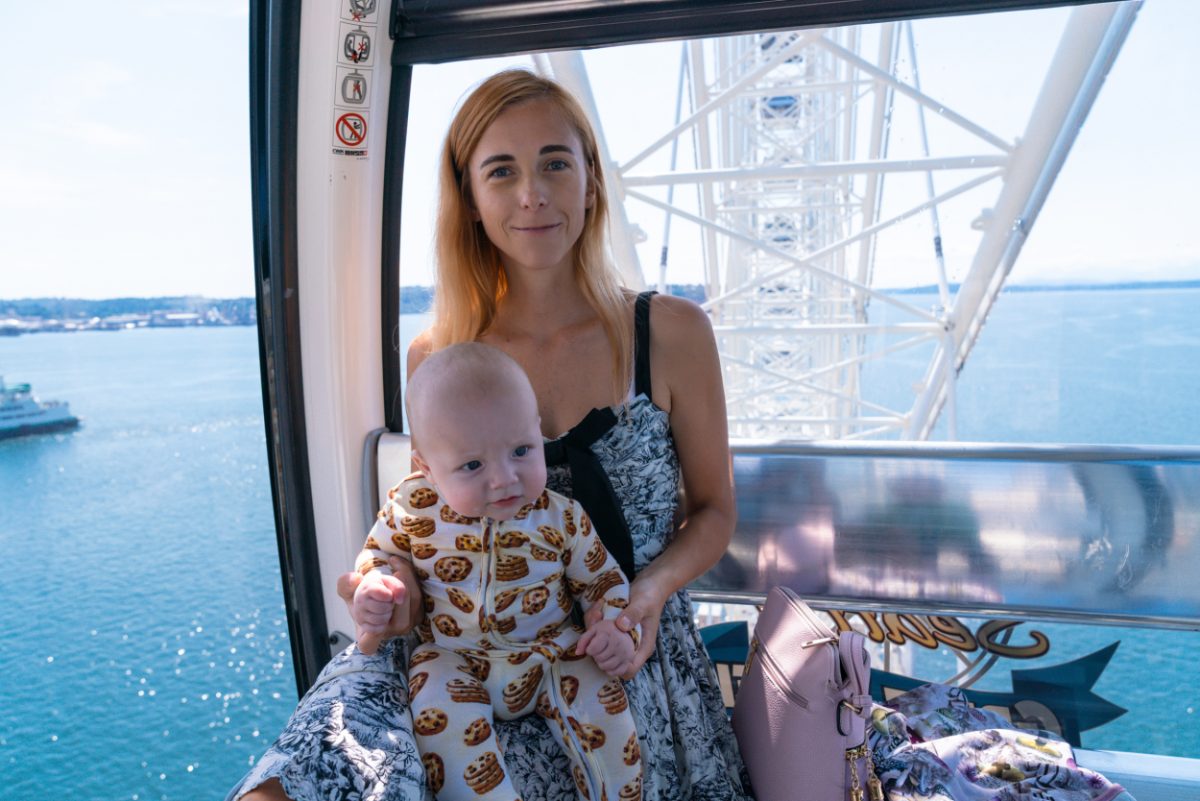 One of the most fun activities in Seattle with kids is going on a Ferris Wheel. It's in an encased seat so even if you are afraid of heights, it gives you a feeling of security and it can still be enjoyable.
The ride takes around 30 minutes, and it can be worth it if you enjoy taking photos and seeing the city from a different perspective.