When in California I introduced myself to quite a few great food items that I'd like to recommend to anyone who plans on visiting San Francisco or/and the Bay area. I had a chance to discover some great (or bad) restaurants and I can give you advice on where to eat and where not to eat, just like I did in Los Angeles.
Obviously, I might have missed out on some delicious meals of the Golden State, but I've decided to choose some regional places and items. Here is what I recommend when it comes to San Francisco food & wine.
---
Wine from Napa Valley
Napa Valley doesn't need an introduction, as it's one of the most prime wine regions of the world. I recommend Sterling Vineyard, located in the Calistoga region of Napa, as it's one of the most fun wineries in the area. It seemed like a bit of a more interesting option than a simple wine tasting.
This vineyard can be reached by an aerial tram and the views are definitely worth it. The tour contains of a self-guided tour and a wide variety of wines served on a terrace. My personal favorite was a glass of their white bubbly.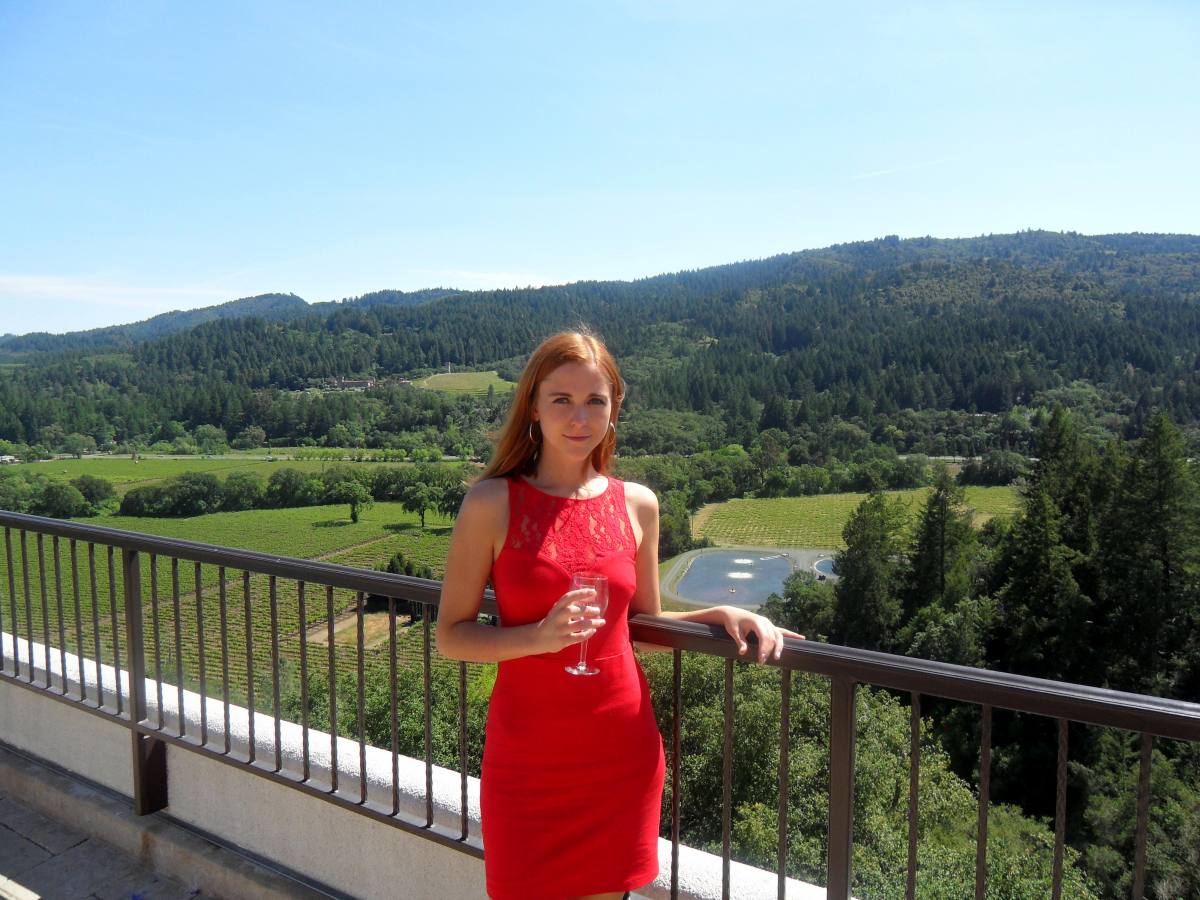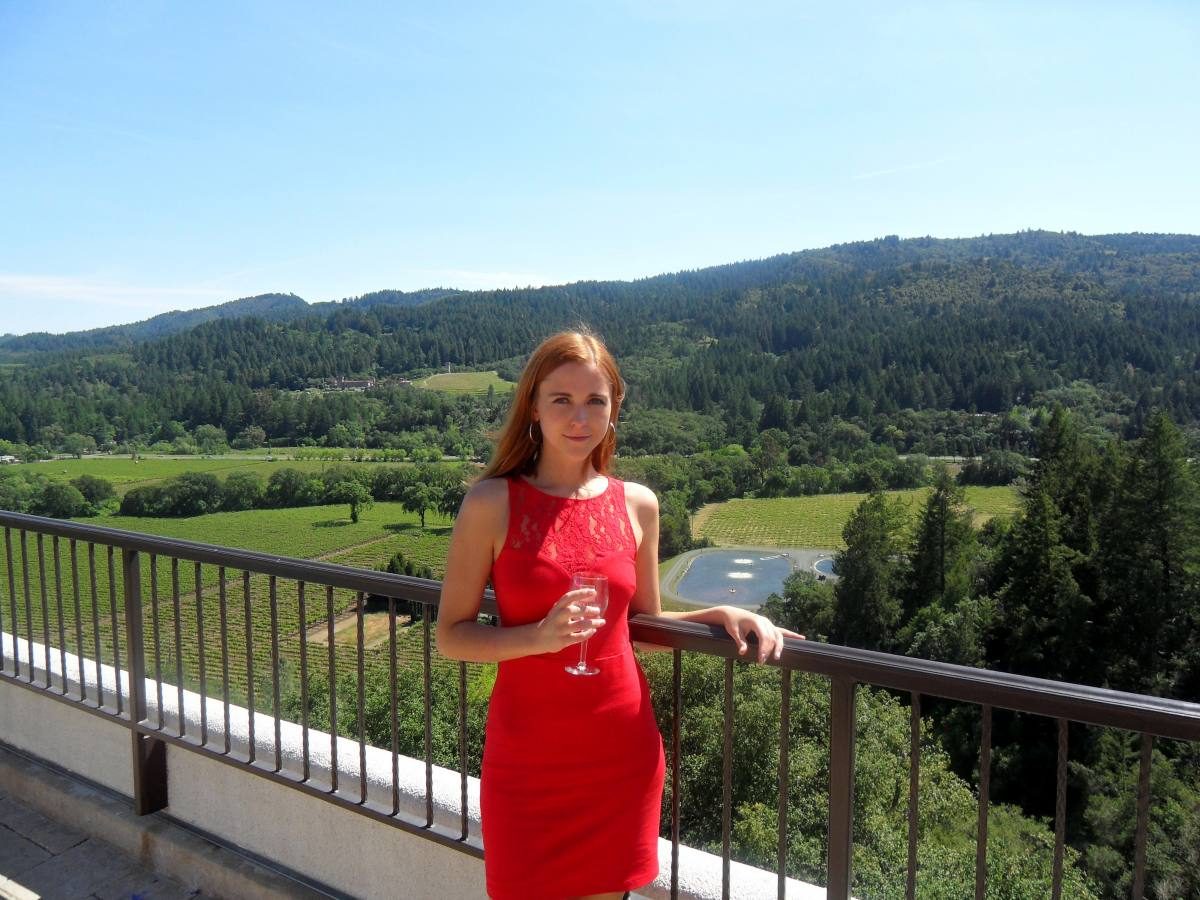 ---
Ghiradelli
A trip to the Bay area would be lost without trying some California famous chocolate at Ghiradelli. I got introduced to their stores years ago when as a poor student I discovered that you get a square of chocolate every time you decide to enter the store – don't ask me how many times a day my friend and I walked into some stores sometimes. If you're visiting California in September make sure to get tickets to the chocolate festival in San Francisco as it's one of a kind event.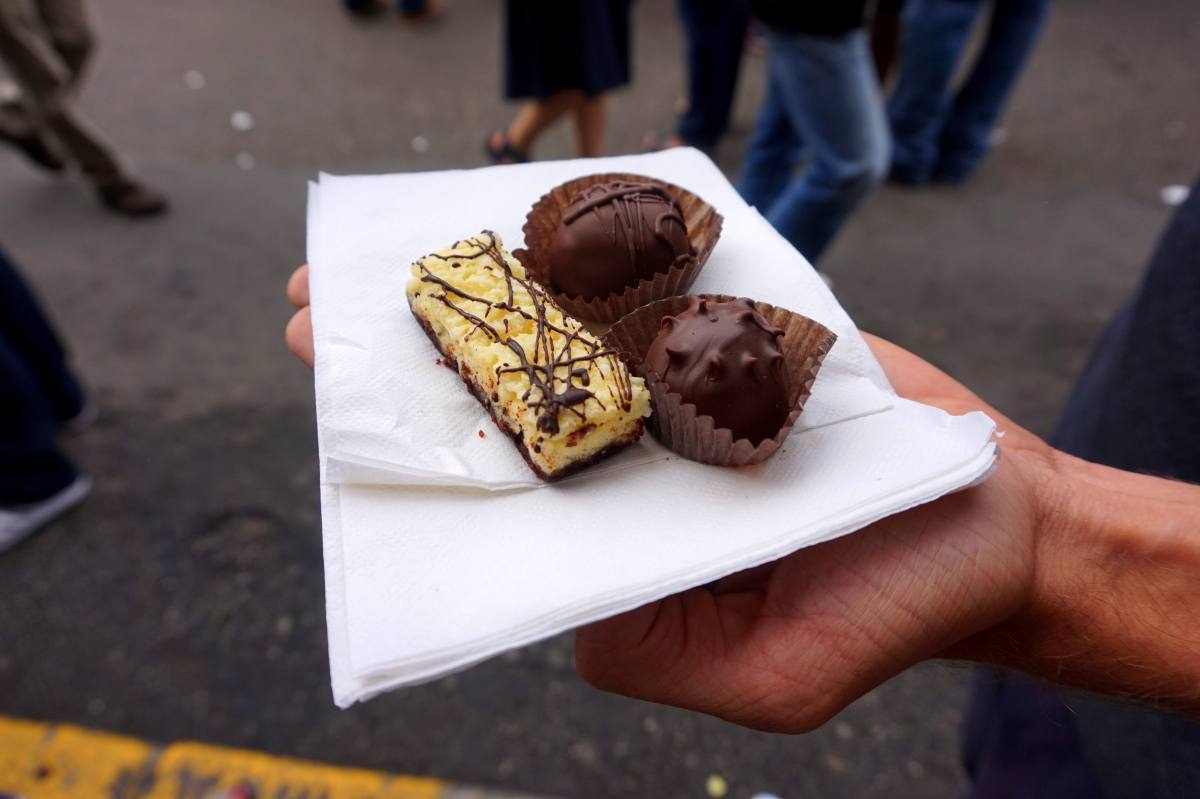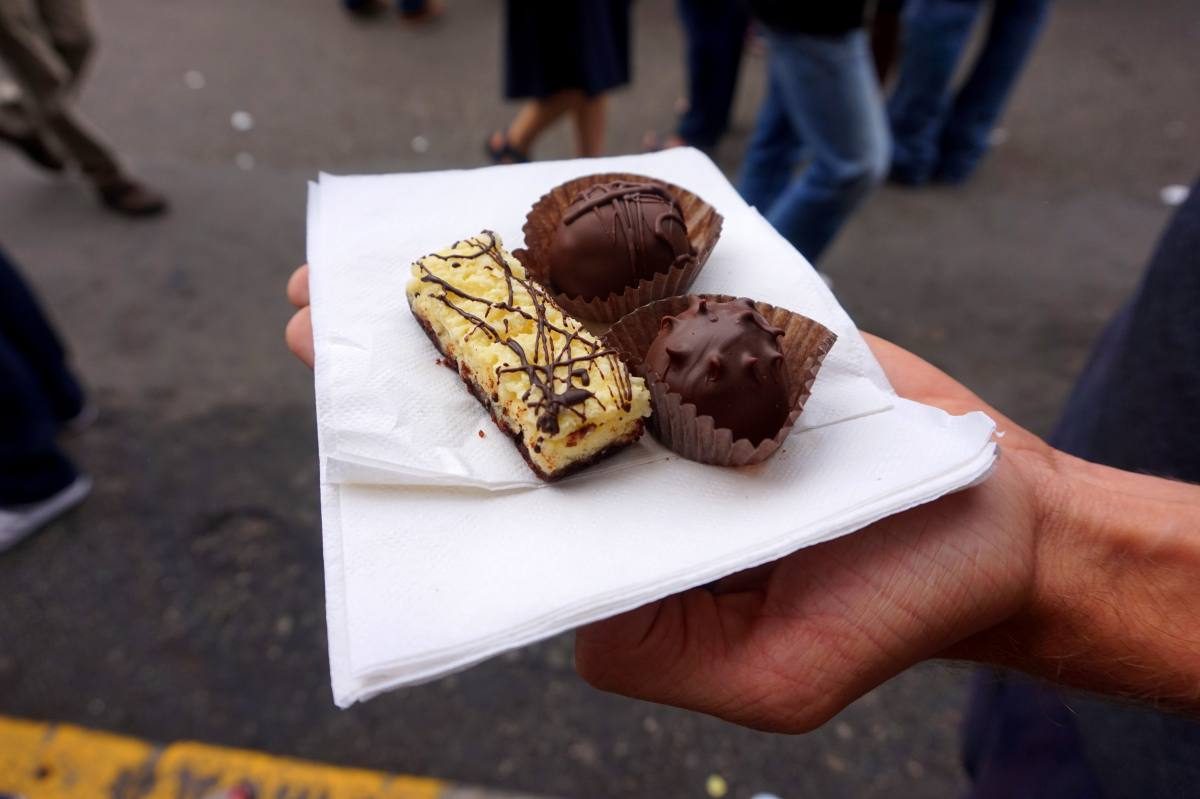 ---
It's-IT
It's-IT is a type of ice cream available only in California. It contains a scoop of vanilla, mint or cappuccino ice cream sandwiched between two big oatmeal cookies, all dipped in dark chocolate. It's a huge dessert, so don't try to eat it all by yourself!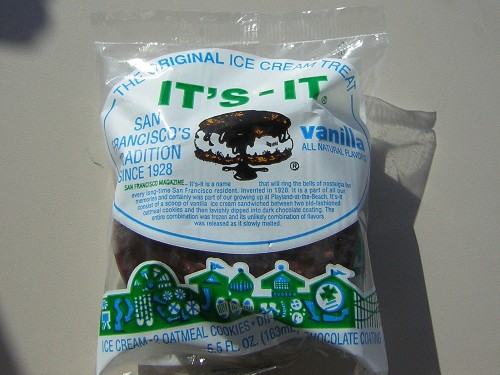 ---
Pizza My Heart
This award winning pizza chain from the Bay area of the Sunshine State is definitely worth a visit. I had a chance to try it and I'd especially recommend the pesto slice. I loved how they pack a slice of pizza in an individual pizza box super cute!
---
Burritos from Mission, SF
California loves food trucks! Trucks selling Mexican food can be found pretty much anywhere, especially at gas stations and believe me, they are always busy. They are ran by Mexicans, but had to adjust their standards to Californian expectations and the most popular dishes served by every Mexican places are… burritos.
As mentioned before in a post about Mexican food burritos are eaten only in some Northern part of the country and definitely not in Mexico City. But when in San Francisco you should head to El Farolito and try one of their signature stuffed burrito. If you're brave enough you can even get a tongue or head meat in your roll.
---
Food trucks
There are many food trucks in California selling you any kind of food you imagine, but… nothing can beat fried artichoke hearts. It's definitely one of my favorites! You can get them near Gilroy, also known as the garlic capital of the world. Just don't try to kiss anyone after your very garlicious visit!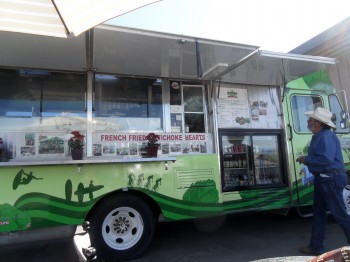 ---
Clam Chowder from Seafood Market near Pier 39
This might seem more of a tourist than a local spot, but for a seafood fan like me I simply have to mention the seafood market. Located a 10-minute walk from the famous Pier 39 in San Francisco's Embarcadero is a greta alternative to some expensive food from nearby restaurants. Here you can grab a clam chowder, crab, lobster and many other tasty things for litereally five times less than at the restaurant! However, I still don't like oysters…
---
Indian Pizza at Zante Pizza
Due to a high level of Indian immigrants to California Indian restaurants are booming. However, some Indian dishes might be modified to suit American tastes – like one of the Indian Pizzas served at Zante's Pizza in Bernal Hights of San Francisco.
I've never imagined myself trying a pizza with chicken masala on top, but it turned out to be a great choice. If you're visiting this restaurant don't forget to try the soup as it's delicious.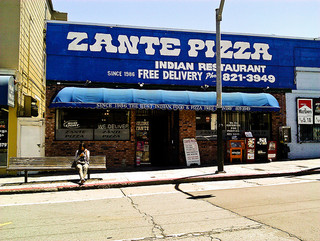 ---
Garlic dishes from The Stinking Rose
The Stinking Rose is slightly touristy, but it's a fun place to visit if you like garlic. The minute you step foot out of your car, you're smacked in the face with the smell of garlic! The restaurant is very quirky and has a fun decor and you may even rent a garlic hat, but you can't escape the garlic – even if you're up for a dessert or ice cream. It's all delicious, so don't be afraid.
---
Persian delicacies
Shown by a Persian friend I tried Persian dishes for the first time. To my surprise California hosts plenty of Persian/Iranian restaurants. Iranian food is mostly grilled meat, and even tho I'm not a big fan of meat I loved it. I was a big fan of koobideh that's a minced beef and onions. You can find small local spots literally anywhere in the city.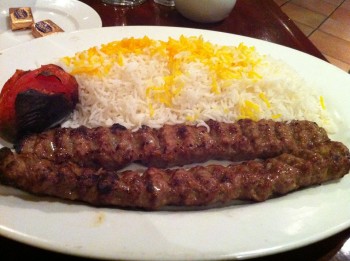 ---
What's your favorite San Francisco food?