Add to Flipboard Magazine.
The first thing that comes to visitor's mind when they think of visiting Mexico are white sand beaches. If you ask tourists to name some beaches in Mexico most of them come up with Cancun. However, Mexico has many more beaches than Cancun that are less full of tourists and offer different types of experiences. Where are the best beaches in Mexico?
Cancun
Probably the most famous of all Mexican beaches, Cancun doesn't need much introduction. This party city on the top of Yucatan peninsula attracts crowds of Americans every year. Cancun might appear as a beautiful place for a lot of foreigners, however most of them only get to know the hotel zone and not the actual city of Cancun. Every big hotel has its own access to the white beach, but unless you're staying in one of these hotels your access to the beach is very limited. Personally I didn't like it so much and I'd rather recommend you other beaches in Mexico. However, Cancun is the best place to reach other touristy (but still beautiful) beaches such as Isla Mujeres.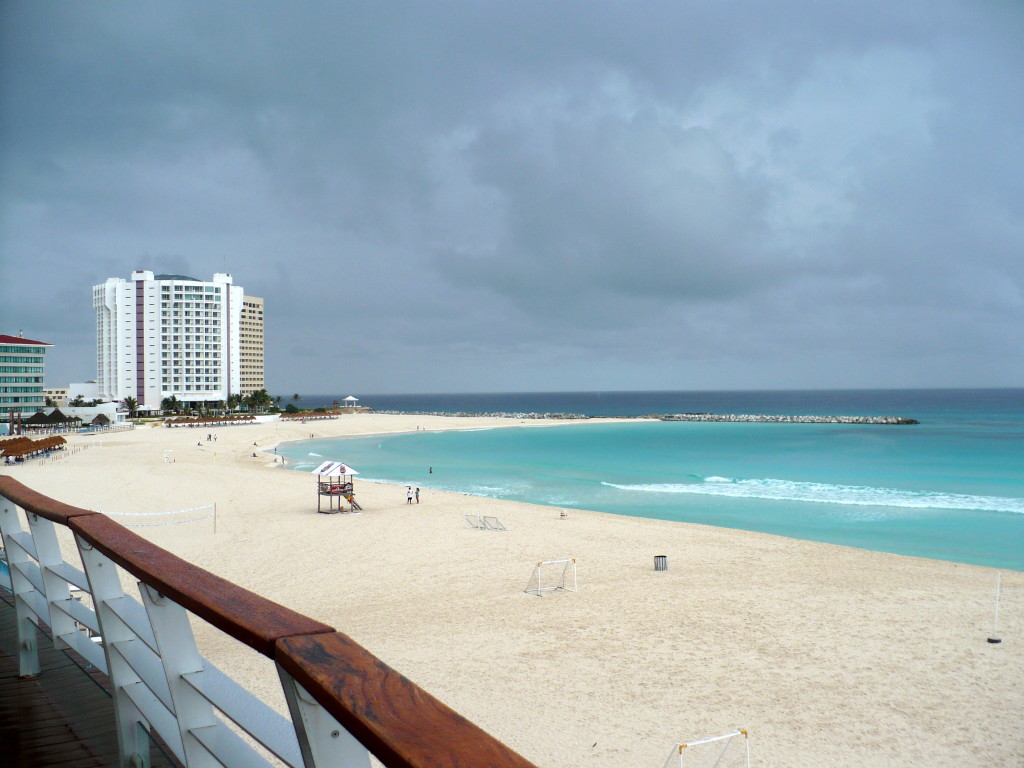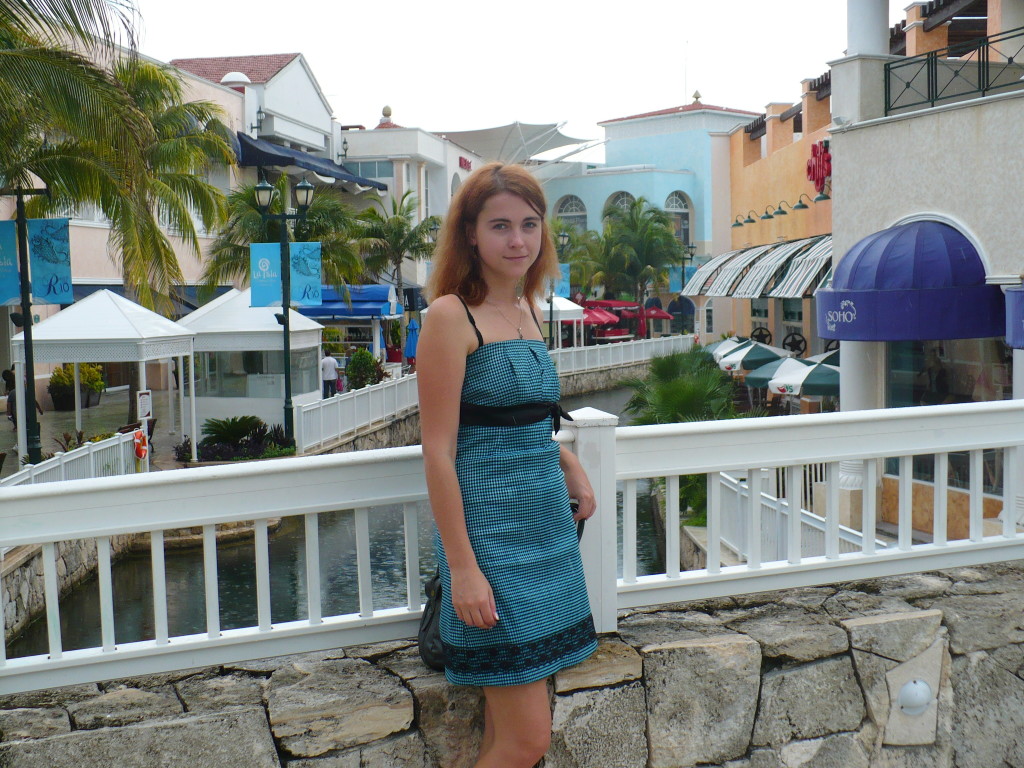 ---
Located just 30 minutes from Cancun airport Playa del Carmen is a smaller town on the Caribbean coast. Between Cancun and Playa del Carmen I'd definitely recommend the second choice, as the beach is more accessible not only for guests of an expensive hotel. If you're a nightlife fan then you're definitely going to find yourself in the right place. There's a party going on pretty much every night and during the day the beach is full of young hangover people wanting to enjoy their holiday. And there is a lot of enjoy, because the beach is absolutely stunning! Fans of diving should visit some nearby places, like Dos Ojos or other cenotes where you can dive in amazing caves.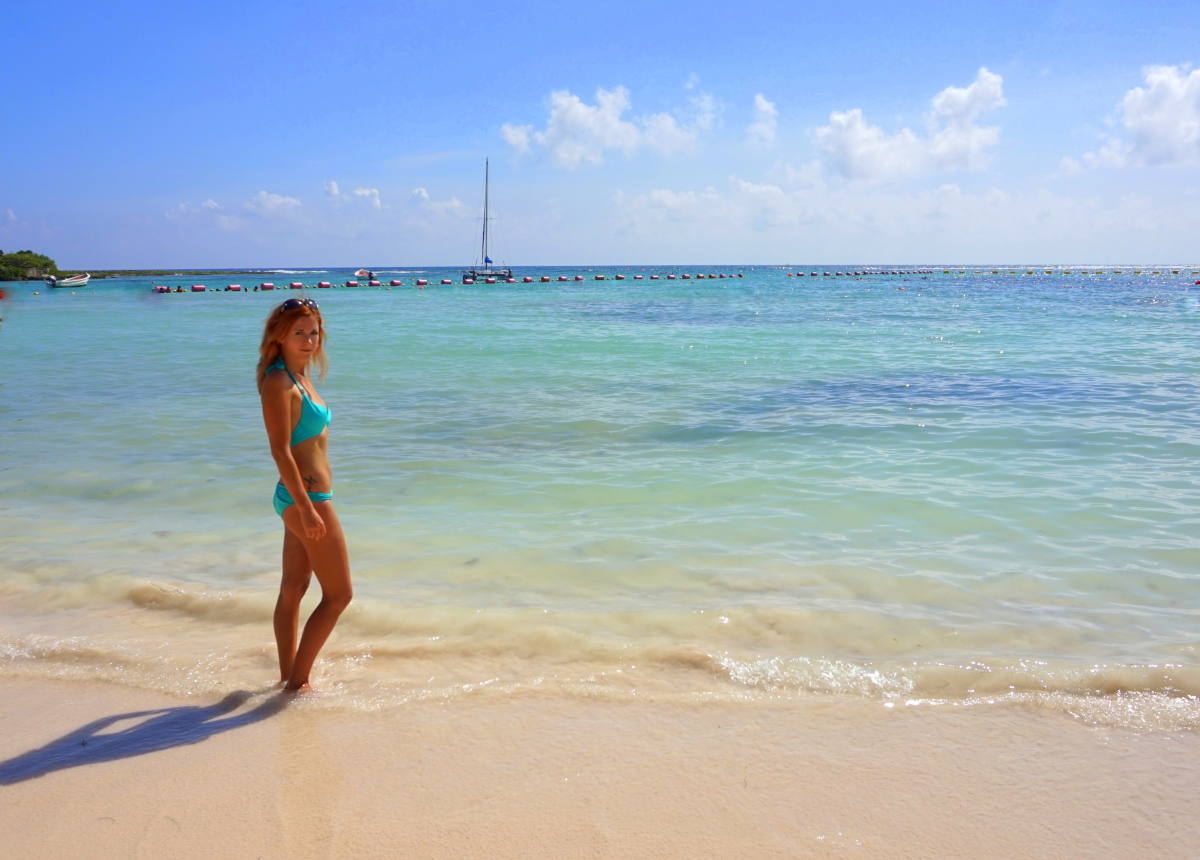 ---
Isla Holbox
North of Yucatan Peninsula there's little island called Isla Holbox. Unspoiled by mass tourism, this little piece of paradise is a perfect getaway for everyone. You can lie in a hammock over the blue water, bike on the beach or even diving with whale sharks. The place is peaceful with just enough tourists around and everything within a walking distance. The second you step outside the boat, you can walk barefoot on the island. Streets are made of sand and you won't see any cars.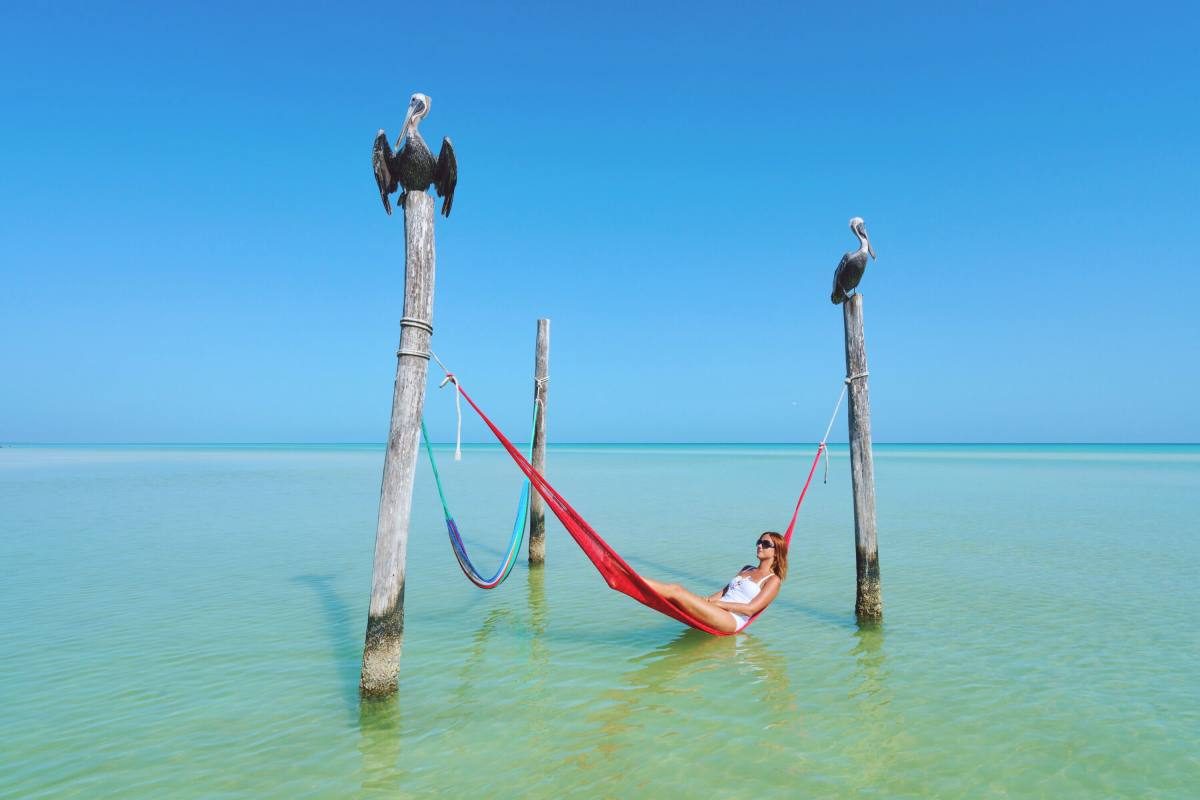 ---
Acapulco
Known from the famous song from the 60s 'Acapulco' is a well-known retreat the beach town is probably the most popular place for locals from Mexico City. The place is a lot of fun if you're going there for a weekend with a bunch of friends, but not so much for a solo exploration, especially for foreigners. There are plenty of things you can do in Acapulco, such as jet-skiing, snorkeling, clubbing or eating dinner at one of the Senor Frogs restaurants that despite being a chain is a lot of fun! If you're looking for a party you should stay in one of the beach hotels in Puerto Viejo district, but luxury lovers should probably search for a nice suite in Acapulco Diamante area.
PLEASE NOTE: Before you start to google Acapulco and freak out about the violence and shootings there I must tell you that Acapulco had it's bad moments due to the Mexican drug war, but it's all fine now.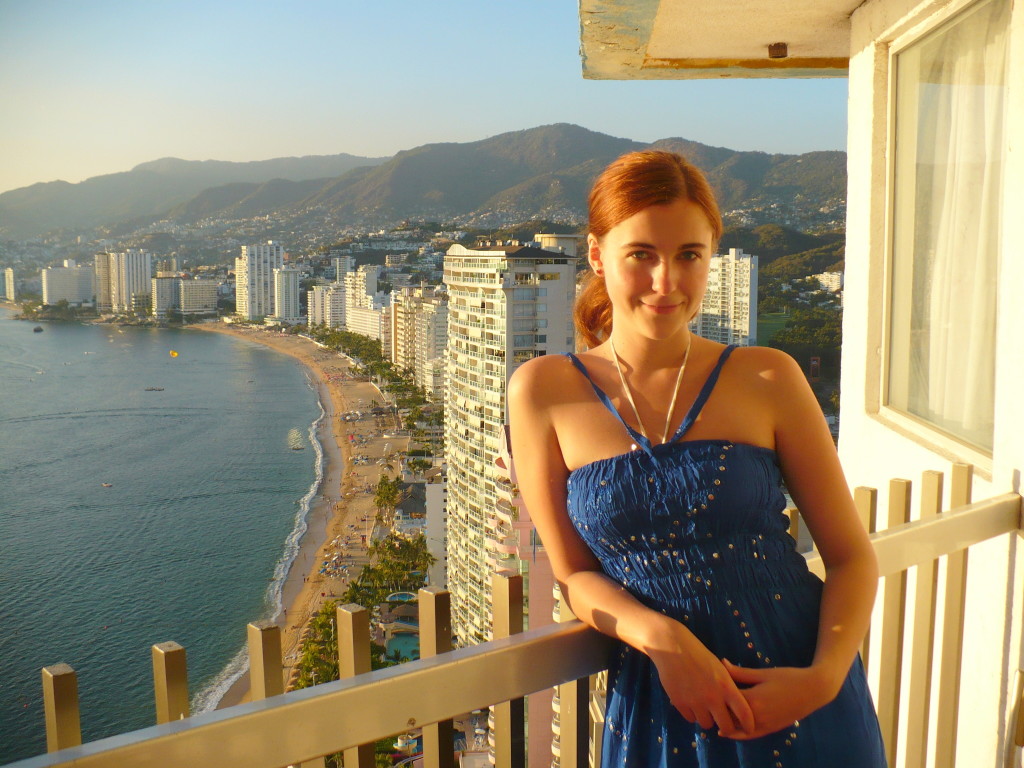 ---
Puerto Vallarta can be often compared to Cancun, as it probably receives more American tourists every year than Mexican visitors. I can name at least a few foreign friends who got married in one of Puerto Vallarta's resorts, as it seemed exotic and the wedding was way cheaper than it would have been back home in the US. Apart from fancy resorts Puerto Vallarta doesn't really have great beaches in my opinion and it's not as nice as it seems.
While staying in the old town I actually had a guy 'helping himself' when staring at me getting out of the water maybe 15 meters away. What Vallarta does have for sure is a great nightlife. There are some crazy bars and clubs, such as a place where you can sit on a swing over the bar or dance or a club where you can dance in a cage with your friends.
I said that the place doesn't have nice beaches, right? One would ask what about the hidden beach well known many photos. Let me tell you that getting there is not as easy as you think because you can only head there if the water is low enough and when it is the beach is very overcrowded by tourists, that in my opinion slightly looses it's magical vibe. I also tried to visit some of the other island beaches near Puerto Vallarta with Vallarta Adventures sailboat. I can tell you that you should definitely save yourself some money and time on going there, as the excursion was terribly overpriced and I didn't really see any pretty beach.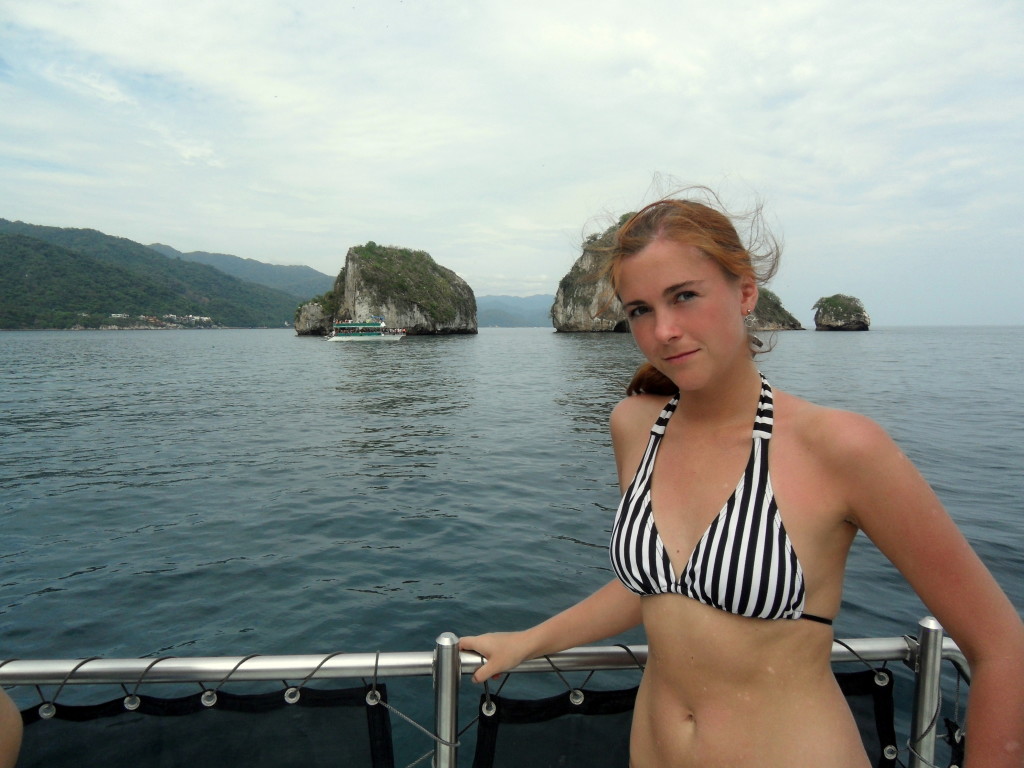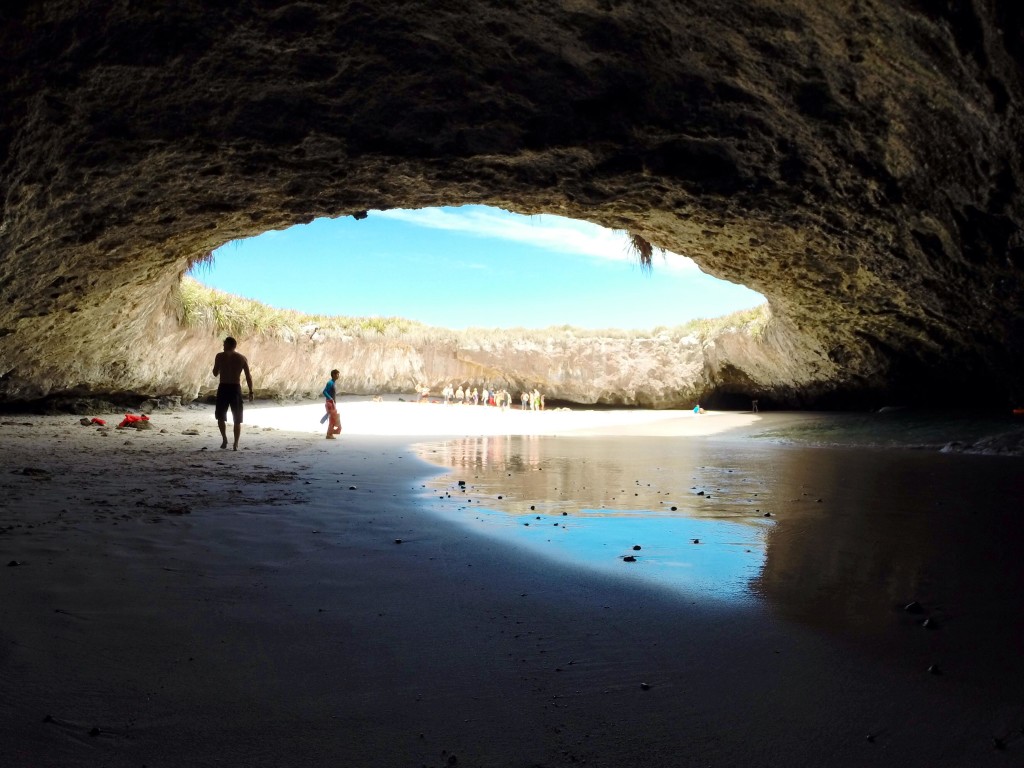 ---
Huatulco
Huatulco is located on the Pacific coast of southwestern Mexico, about 500 miles from Mexico City in the state of Oaxaca. It's way less known to visitors than other places in Mexico, and this is exactly why I recommend it – because it's still unspoiled. It's much less developed than Cancun or Los Cabos, but with many of the same luxuries and amenities. The water is turquoise, the beaches are crowded and there are plenty of nearby beautiful forests and waterfalls to hike to. There is even an ancient city of Copatitlan to see around! Foodies will also feel satisfied in Huatulco, as the state of Oaxaca there are plenty of mole, tamales, quesillos and much more delicacies to try!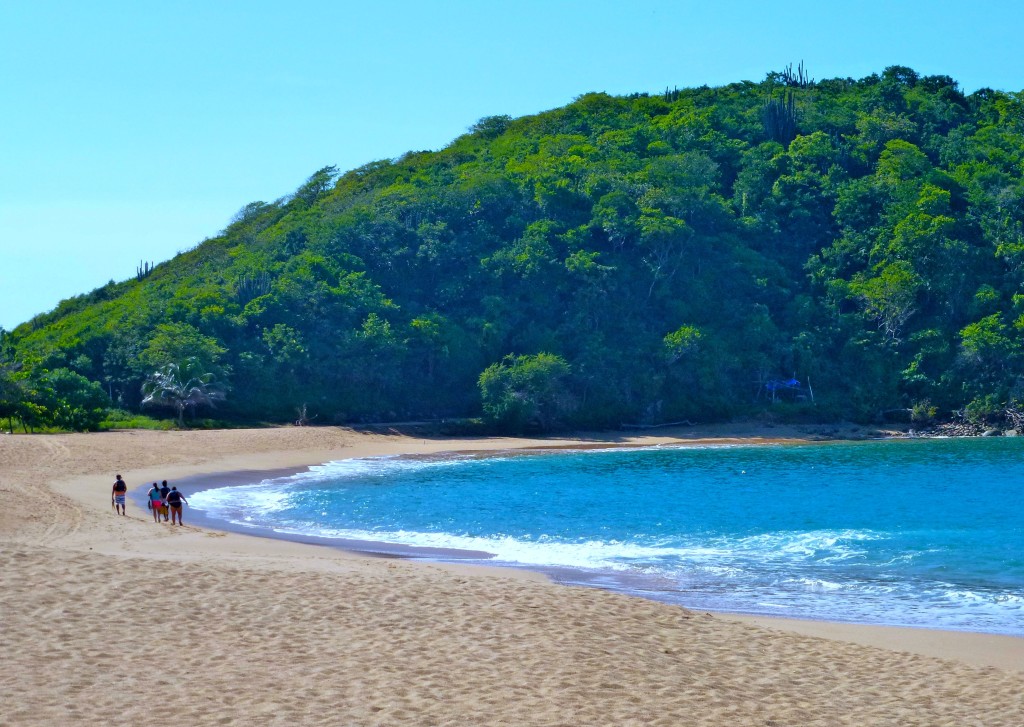 ---
Puerto Escondido
Puerto Escondido is another beach destination in Oaxaca. It's a perfect blend of tourism infrastructure and authentic Mexican small town with dozens of hotel and restaurant options as well as boat tours, fishing excursions, eco-tourism, horseback rides and much more! You can even see dolphins! The place is surely prepared for tourists, but with a unique local flavor that you won't find anywhere else. If you're looking for some authentic Mexican food you should visit Benito Juarez market for lunch – trust me, you won't regret it!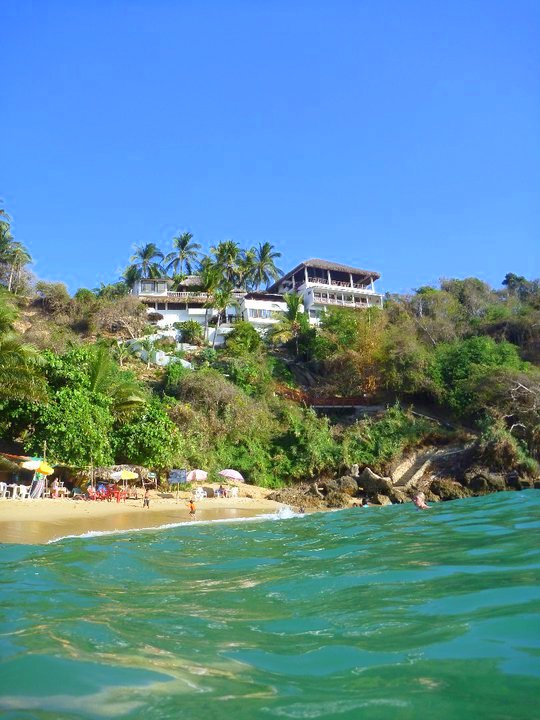 ---
Veracruz
Located in the gulf of Mexico, this beautiful town with white buildings is a popular retreat for mid-ages people looking for a weekend getaway. It's quiet, local and you probably won't find a party to attend at night. Veracruz is ideal for a romantic getaway, weekend away for older people, as well as going solo.
*
If you're looking for other recommendations for Mexico check my Travel & Live in Mexico section!