One of the great things about visiting New Hampshire is that the state has wide biodiversity in its climate. With the white mountains' rocky peaks, the Lakes Region's warm lakes, and the ocean's cool breeze, there is a lot to see and do in the state.
If you do decide to visit the short sea coast, you're almost certain to stop in Portsmouth, New Hampshire.
One of the oldest towns in the state, there are plenty of things to do in Portsmouth with many restaurants, shops, and sightseeing locations to enjoy. Portsmouth is a great getaway location, even if it's just for the weekend.
1. Shop at Market Square
One of the things you'll quickly learn when visiting any historic New England town is that the town's center is one of the most important places in the area. Traditionally a spot for buying goods, making trades, and selling crops, old towns have relied upon their town center.
Portsmouth is no different. The historic Market Square has been an essential part of the small city since the 1700s, though today the Square has evolved to embrace many of the luxuries of the modern-day. With cute cafes, delicious bakeries, and more, no trip to Portsmouth would be complete without a stop at Market Square.
If you're looking for a great activity, spend the day shopping in the Square. The Square has a number of great boutiques including SAULT New England, Inside Out, and Prelude Boutique. Other great shops include Runner's Alley, Life Is Good, the Portsmouth Soap Company, and more. Take advantage of New Hampshire's taxless shopping!
2. Dine Your Way Through Town
Though Maine's Lobster and Massachusetts' Clam Chowder tend to outshine some of the other categories of food in the region, much of coastal New England is a dream for food lovers. Portsmouth is no exception.
With a wide array of different dining options, spending the day trying out different foods across the town is an excellent use of time.
Whether you are eating food on the coast at Surf Seafood or the River House, dining on Market Square at Tusan Market or The Works Cafe, or crossing town to try out Barrio or the Library Restaurant, you are certain to find something you'll enjoy.
If you're not interested as much in dining but are still looking to enjoy Portsmouth's food scene, you can take a stop at the number of bars and brewers scattered throughout the town. Earth Eagle Brewings, the Portsmouth Brewery, and the Thirsty Moose Tap House are all local favorites.
Not a fan of beer? Take part in a popular local activity – drinking tea. Learn how to blend different teas and taste different flavors at a local tea shop. Or spend time with a clinical herbalist learning about tea when you visit a local apothecary that's home to over 250 types of herbs.
3. Enjoy the Weather at a Local Beach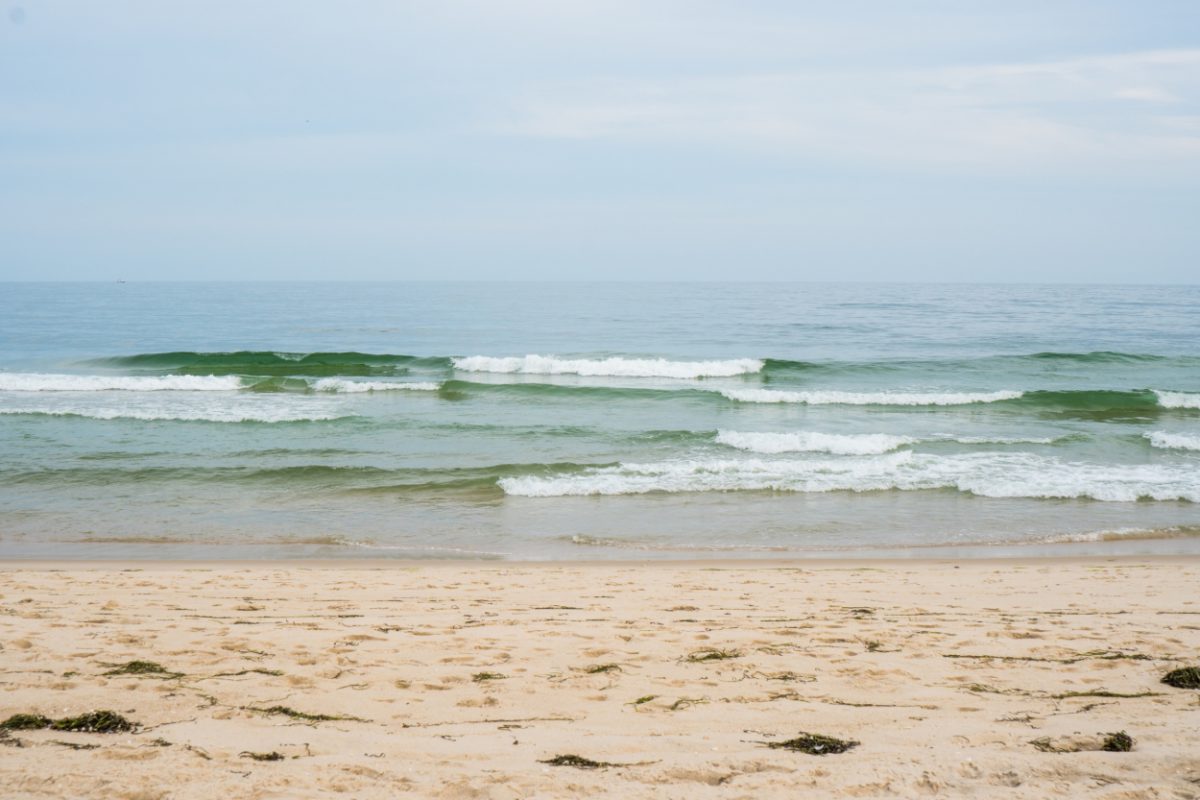 When visiting the sea coast, do as the locals do! Though New Hampshire's seacoast is the shortest of all those that include a coast, no trip would be complete without a trip to the beach.
And while Portsmouth may not have the beaches you are looking for, it's close to a number of great swimming areas. If you're hoping to swim within New Hampshire, a number of great spots close to Portsmouth are available.
Wallis Sands State Park and Jenness State Beach located in Rye, New Hampshire are just a 10-minute drive from Portsmouth. Hampton Beach State Park and North Beach located in Hampton, as well as North Hampton State Beach located in North Hampton, are all great swimming locations available to the public.
Further, a number of beaches in Maine, including those in Kittery, York, and Ogunquit, are just a short drive away from downtown Portsmouth. Enjoying any one of these beaches is a great way to spend your vacation in Portsmouth.
4. Take a Walk Through Prescott Park
Though Portsmouth is beautiful during the winter, the city is certainly best known as a spring and summer destination. With blooming flowers and plenty of outdoor space, staying inside on a warm day really isn't much of an option. One great way to enjoy a beautiful day is by taking a walk through Prescott Park.
Located on the waterfront, Prescott Park was created in the early 1930s as a place for people to enjoy the beautiful harbor in a clean, natural space. Since then, the city of Portsmouth has developed the park into a wonderful garden space with acres of beautiful gardens for all to enjoy.
Prescott Park also includes a small staging area and concert venue where many music festivals, local theater productions, and weddings occur. On a warm summer evening, a walk through the park will highlight the bustling activity of the waterfront and the friendly demeanor of locals. A small tour of the park is sure to bring about a nice evening!
5. Visit Historic Strawbery Banke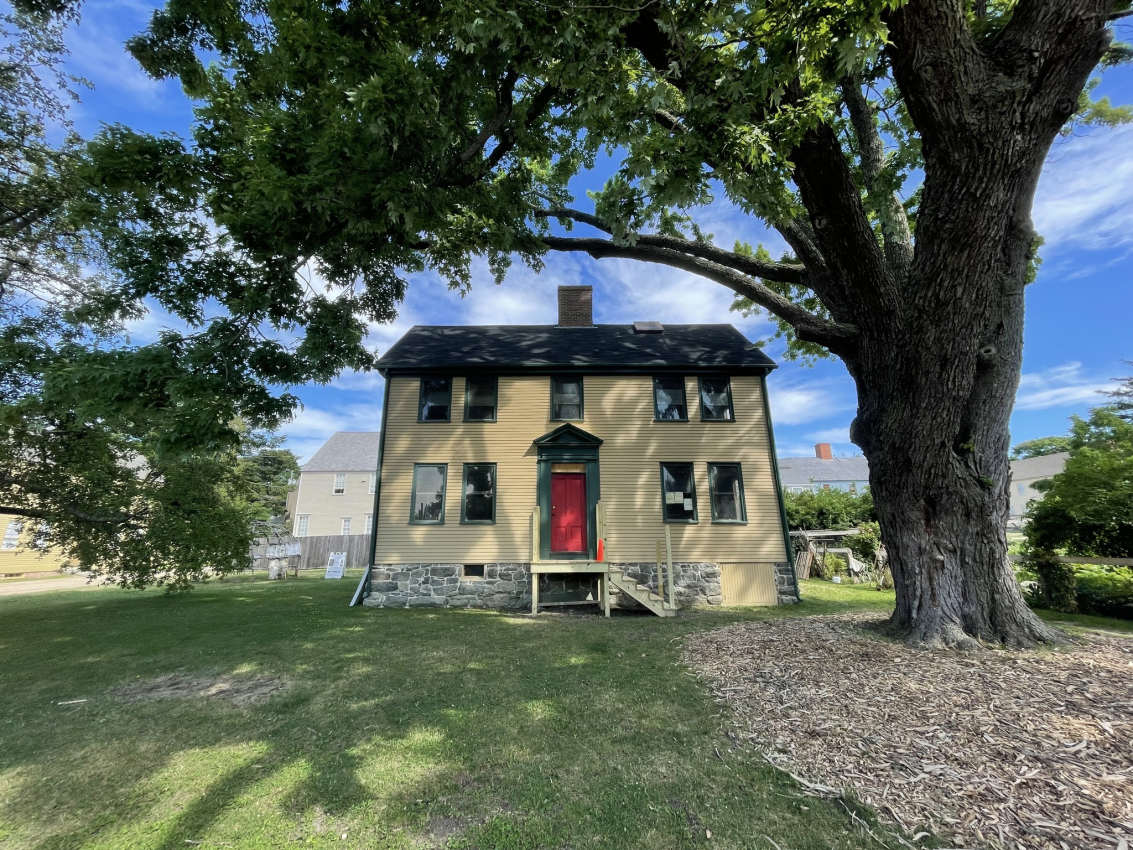 For many people, one of the best parts of vacationing in a new area is learning about the local history. Though many cities in the Northeast include historic areas with placards full of information to learn from, Portsmouth goes even a step further – you can live through the history yourself.
Located a short distance from Portsmouth's downtown, the Strawbery Banke Museum is a 10-acre reenactment of colonial life. With costumed roleplayers working traditional crafts and trades in historic buildings, you can actually interact with Portsmouth's past year-round in order to learn more about the region's history.
Strawberry Banke welcomes thousands of visitors annually, so it can be helpful to visit early in the morning or late in the afternoon. Ticket prices range from as little as free to $20 for an adult, with prorated family tickets. If you're looking for an educational way to spend your time, a trip to Strawberry Banke will have you pleased.
6. Go Sightseeing at Fort Constitution and the Portsmouth Harbor Lighthouse
Between the incredible seashore in and around Portsmouth, the impressive harbor, and the historic downtown, Portsmouth's bustling urban center has plenty of sights worth seeing. Equally impressive, however, are Fort Constitution and the Portsmouth Harbor Lighthouse.
Originally built in 1632, Fort Constitution was built to defend the Province of New Hampshire when it was still a British Colony. Over the years, Fort Constitution has evolved and undergone renovations for modernization. Today, Fort Constitution serves as a public park with no military purposes, but makes for an interesting sightseeing spot.
Further, located next to Fort Constitution is the Portsmouth Harbor Lighthouse. The lighthouse opened in 1878, has served as a guidance tool for ships coming in and out of Portsmouth harbor for over a century.
Guided tours of the lighthouse are available upon reservation. For a spectacular view, visit the lighthouse at dusk to see the light beginning to shine through the darkness of the ocean.
7. Ride a Ship to The Isle of Shoals
Despite being an incredibly enjoyable place, Portsmouth in many ways offers much of the same benefits as most coastal New England cities. One unique benefit that Portsmouth offers, however, is the chance to travel six miles off the coast to the infamous Isle of Shoals.
The Isle of Shoals is a small batch of barrier islands off the coast of the New Hampshire seacoast. The islands, a seasonal vacation spot, is not inhabited year-round, but is accessible by the Isle of Shoals Steamship Company, a charter boat out of Portsmouth harbor. Sites on the island include the Oceanic Hotel, Gosport Grill, and more.
Perhaps most well-known about the Isle of Shoals, however, is the grisly murder of three Norwegian women in 1873. With a visit to Portsmouth, you can visit the islands, learn about the murders, and perhaps, see the ghosts of the victims!
8. Make A Splash At Water Country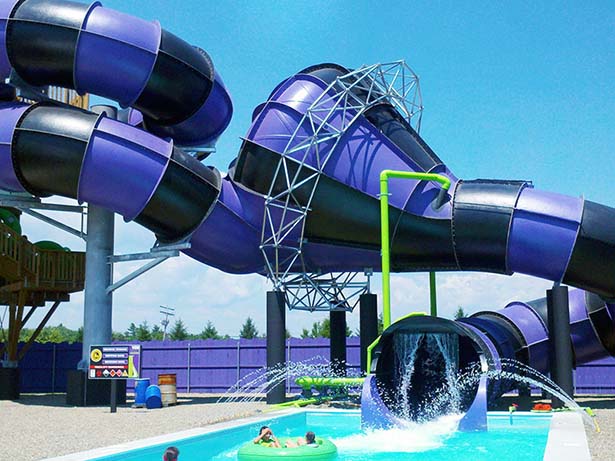 Sometimes, after exploring the nearby town and attractions, you need something to help you unwind and embrace some good old-fashioned family fun. Though not the case in winter, during the rest of the year Portsmouth's water country will help you do just that!
Located off Route 1 in Portsmouth, Water Country is easily accessible and certain to provide fun for all. Open from June until September, Water Country is the largest water park in New England and is certain to bring out the smile in everyone.
With a lazy river, tube slides, wave pool, individual water slides, and multiple pools, Water Country has attractions suitable to all ages and abilities. While it is important you are responsible for your own safety, Water Country has a number of safety measures meant to make your trip go off without a hitch!
9. Explore The Seacoast Science Center
If you're still uncertain about whether or not you want to visit Portsmouth, there is one more important thing to consider. Portsmouth's central location makes it a great jumping-off point for a number of other attractions across the New England coast. One just attraction is the Seacoast Science Center.
Located in Rye, New Hampshire, the Seacoast Science Center includes a number of educational experiences relating to marine life in New Hampshire, Maine, and Massachusetts. With hands-on workshops, exciting lectures, and more, the Seacoast Science Center is a great day trip for those interested in learning about the local environment.
Bonus: Where to stay in Portsmouth New Hampshire
Classy Hotels in Portsmouth
The Hotel Portsmouth – Downtown – Looking like something out of a novel, this hotel is set in a Victorian manor in historic Haymarket Square, with shopping and restaurants close by. Rooms and suites have a traditional yet modern feel, and the sitting room fireplace must be enjoyed.
Hampton Inn & Suites Portsmouth Downtown – Featuring an indoor pool and allowing pets, this hotel is also disability accessible. Spacious rooms and suites include the best of amenities, as well as refrigerators, and microwaves.
Budget-friendly Hotels in Portsmouth
Ale House Inn – Housed in the building that was once a brewery, your stay at this boutique hotel will be memorable. Centrally located near Prescott Park and Domo restaurant, it's also close to the water.
Quality Inn Portsmouth – Less than a km from Water Country and close to the Seacoast Science Center, this hotel has easy access to Interstate 95. Larger Queen rooms sleep 4 and are perfect for families or friends traveling together.
---
No matter your interests or when you are visiting, Portsmouth New Hampshire is a great destination offering tons of activities for you and your family to enjoy.