When you've lived in London for a while or you've visited the city a couple of times, you start to want to do things that are out of the ordinary. You want to experience what the locals do in their free time and see things besides the London Eye or the Tower of London.
However, let me disappoint you a bit in the beginning by saying that a lot of locals and expats don't explore London as much as they probably should (Londoners can attest to that) and most people just want to stay home in bed after a whole week of work and commute.
I'm a bit guilty of this myself, my first year or two in London I didn't really get to experience much of the city as I was working and studying all the time. This is why only recently I went out for my first afternoon tea.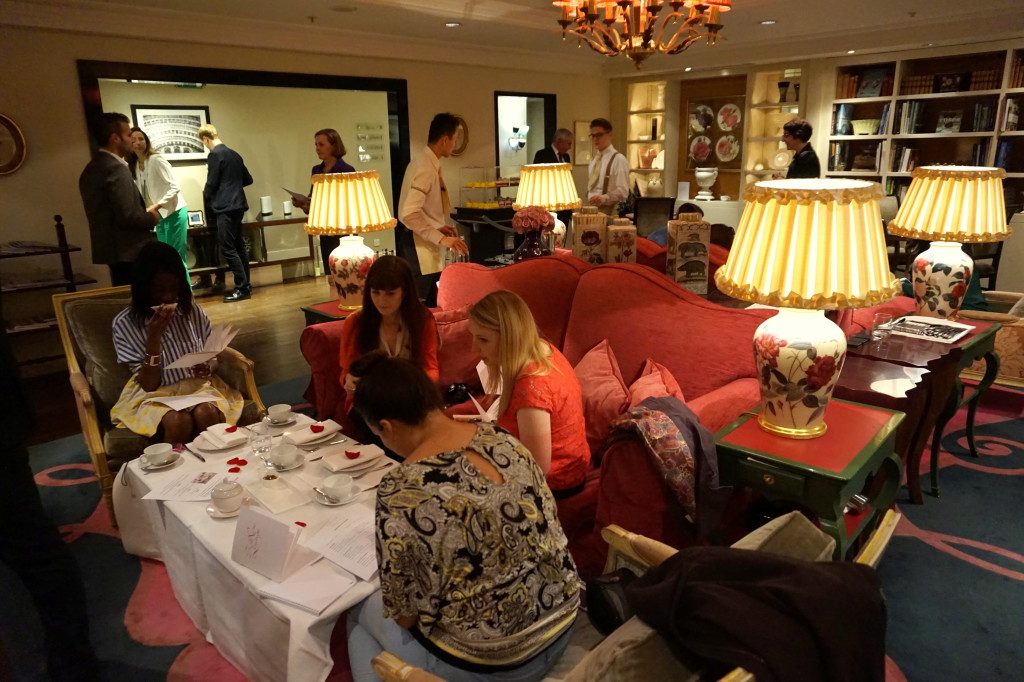 I don't think afternoon tea needs much introduction as it's a typical British event. A lot of foreigners don't find it as exciting as British people do, but a proper afternoon tea is a really fun option for a fancy afternoon as you're not only drinking tea, but eating a lot of delicious food as well.
This is why you shouldn't be surprised that an afternoon tea can cost from 25 to 60 gbp per person and to get a table at The Ritz in London you need to make a reservation almost a month in advance.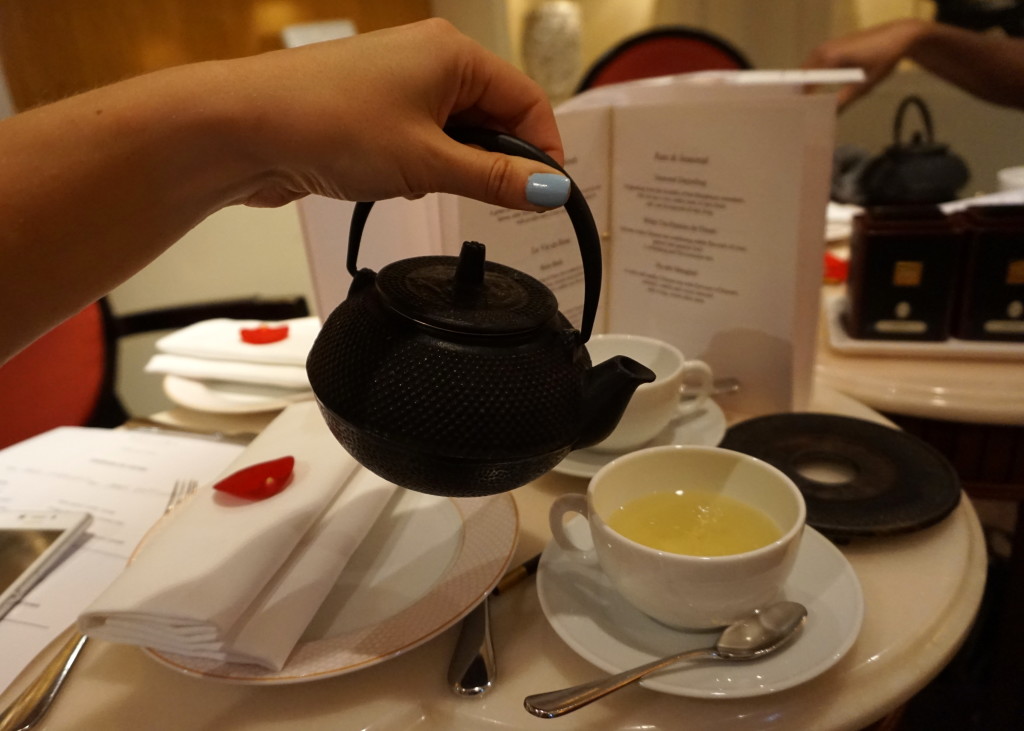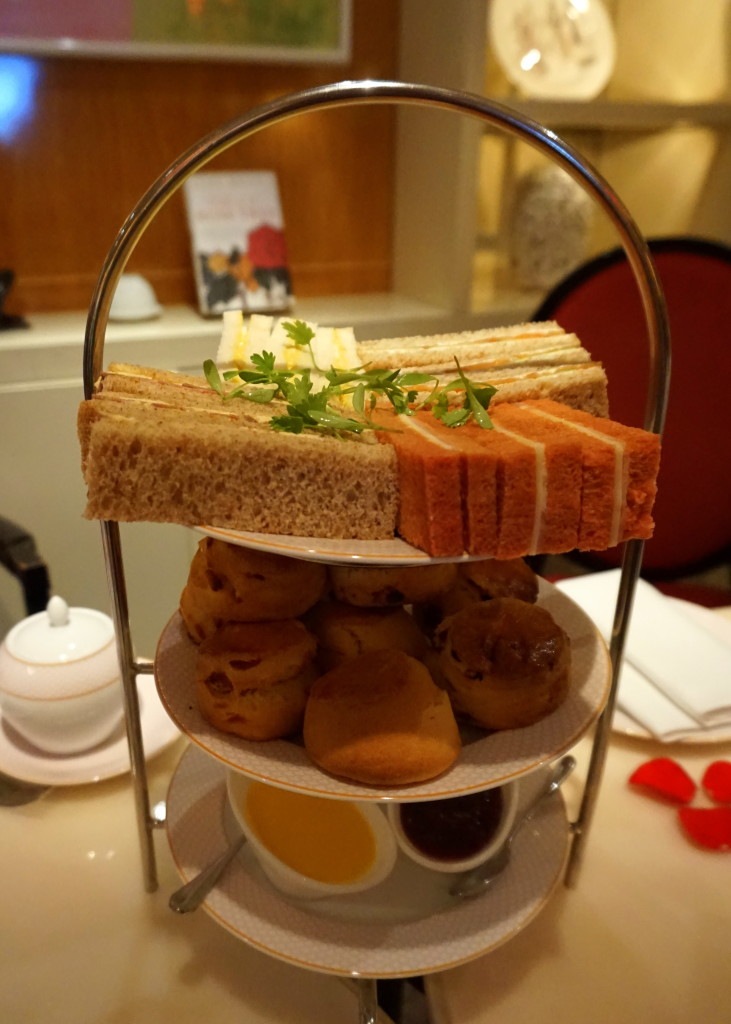 When I was invited for afternoon tea at the Rose Louge of Sofitel St James I got very excited, not only because it was my first afternoon tea, but also because I was going to meet other London based bloggers.
When I arrived at the Rose Room I was immediately greeted by the friendly staff who let me choose the type of tea I wanted. I was also introduced to Babs, a lifestyle blogger with whom I shared a table. To my surprise, the tea wasn't served in the typical British way with milk, but on it's own. We were asked to guess the type of tea just by the smell which ended up being a lot harder than we thought it would be. Minutes after we got our tea and started chatting, our snacks arrived.
All of them looked fabulous, from the natural and apricot brioches to the cute sandwiches with delicious spreads. I was a bit skeptical to try the beetroot bread sandwich as I hate beetroots, but actually it turned out to be my favorite one. We were so engaged in our chat that while everyone else around us consumed their sandwiches, we weren't done with ours when the cakes got served.
From the impressive look of these cakes, we were very excited about trying them. However, sometimes looks can be deceiving as they weren't that good. One of the cakes tasted exactly like a type of bubble gum from the 90s which was interesting, but I probably wouldn't order it again.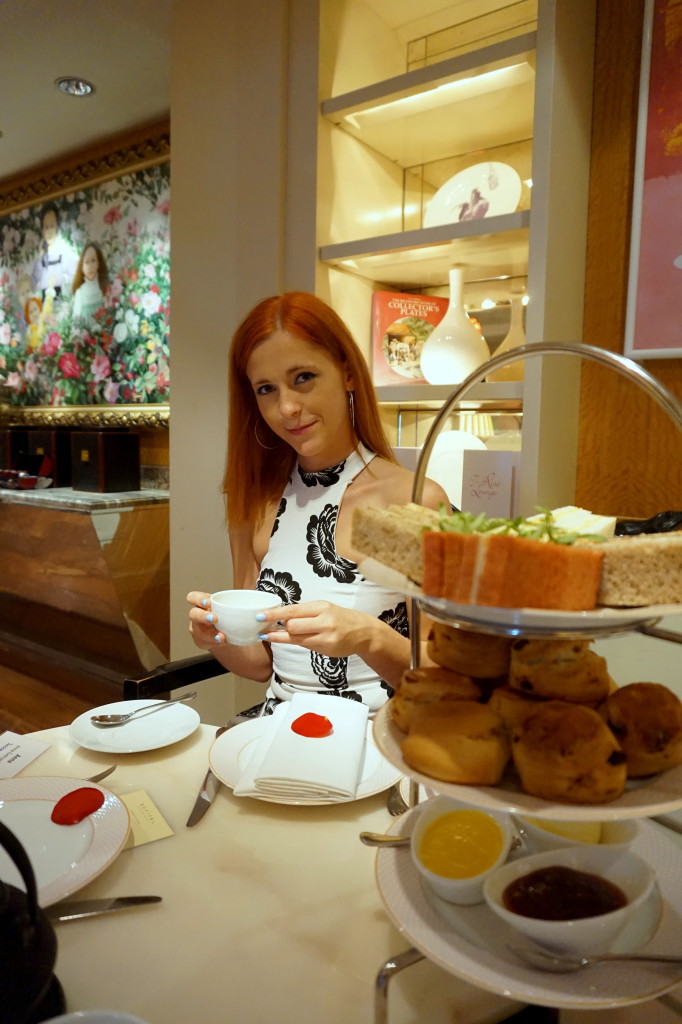 The event finished with private one on one sessions with a fortune teller, which was a lot of fun even if only a few of us actually believed what she predicted. Sofitel St James was very nice and we all got to take a tour around the hotel and it's famous bar.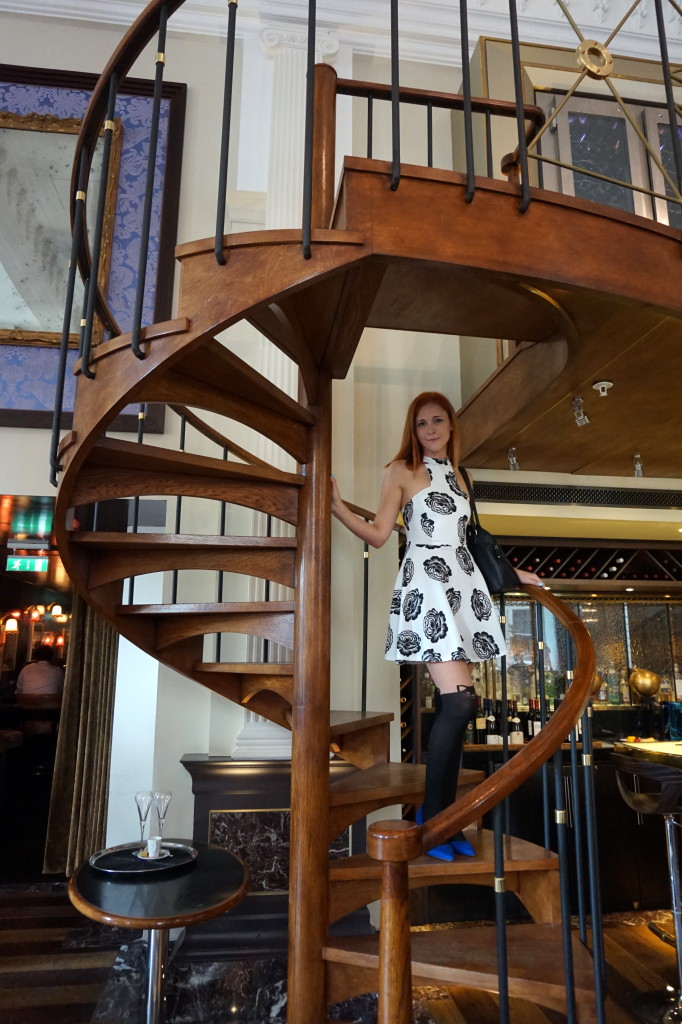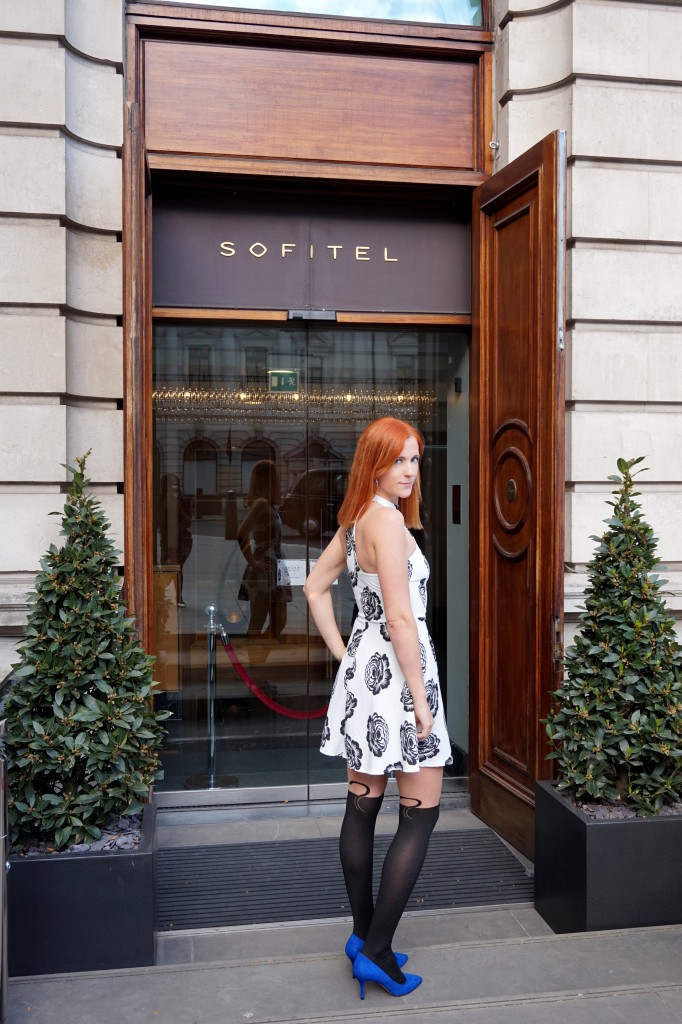 When talking about sweets it's impossible not to mention the variety of chocolate that London has to offer. We all know that technically speaking, the best chocolate comes from either Belgium or Switzerland, but London's multicultural character gives it its own unique flavors and it has many more chocolate shops than I could imagine.
I discovered quite a lot of them during the Mayfair Chocolate Tour that I took with Chocolate Ecstasy Tours. Quite often tour guides treat giving tours like any other job, but in the case of Jennifer, the organizer of the tour, I could clearly see that she loves chocolate. Her passion has taken her to various cocoa plantations around the world.
I met Jennifer and the rest of the group at Sketch, one of the most original restaurants in London. The layout here is one of different rooms with their own unique menu and atmosphere. Among the rooms is a forest room, a vintage 1960s diner, and a cafe where we had hot chocolate with croissants.
However, the most unique part of dining at Sketch is going to the toilet. Yes, you read correctly: the toilet. Imagine walking into the bathroom and entering a vibrant nightclub. Not weird enough? How about a bathroom filled with the sounds of birds and stalls shaped like gigantic goose eggs with geese nesting at the top? It's incredible!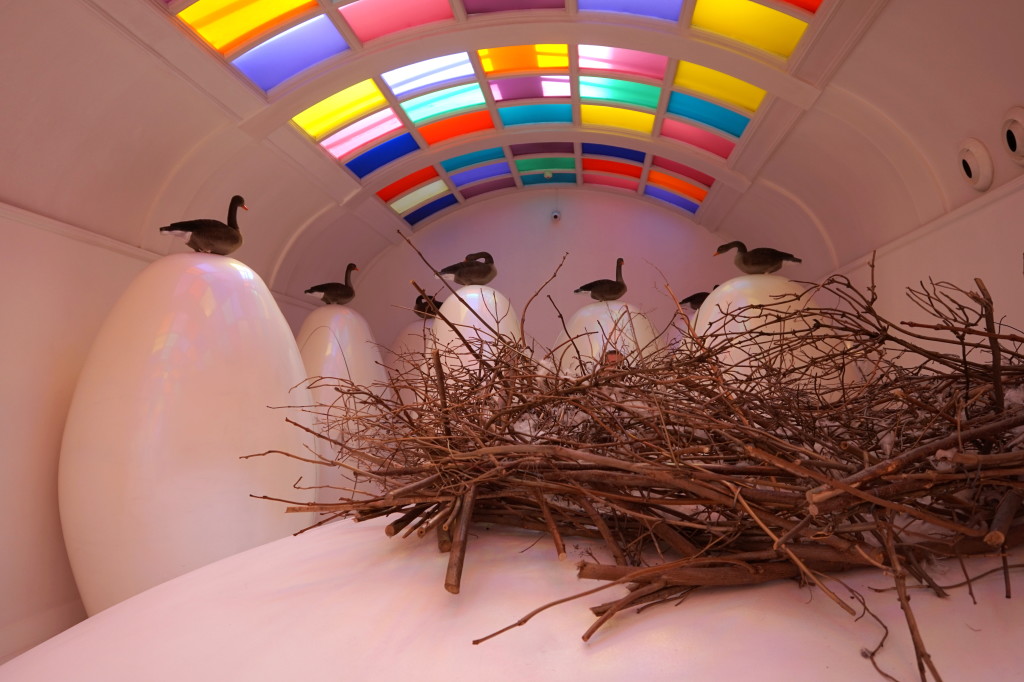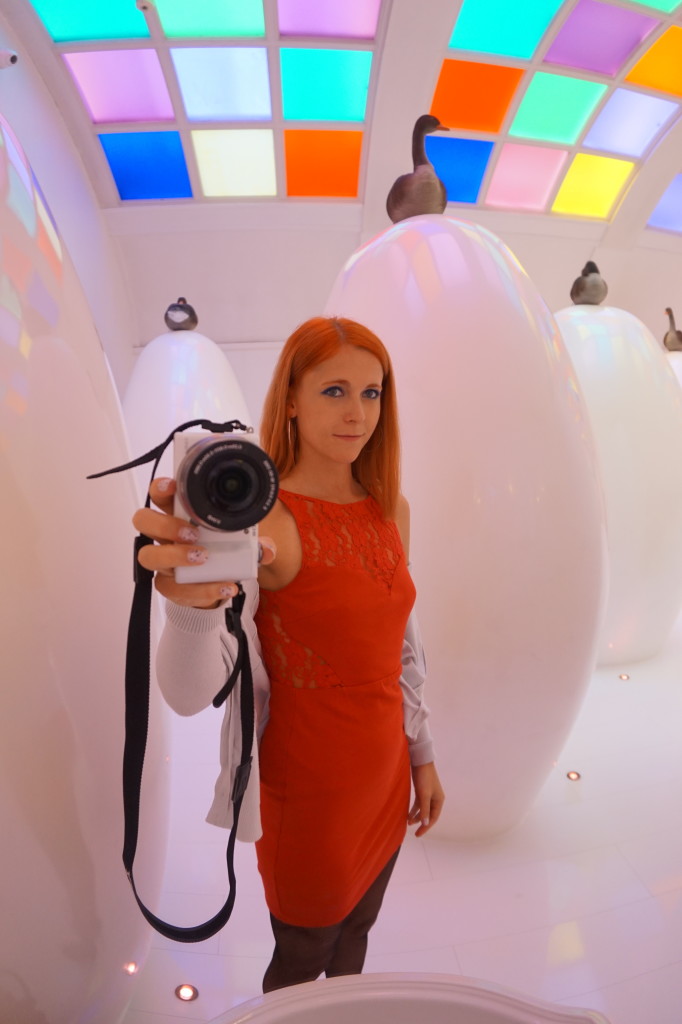 However, back to the chocolate. We visited many amazing chocolate boutiques and ate more than our fill of truffles, chocolate nuts, and stuffed pralines. The first store we visited was the Queen's favorite and I got to try her favorite champagne truffle. Yummy! By the time we got to our third stop, I was already stuffed.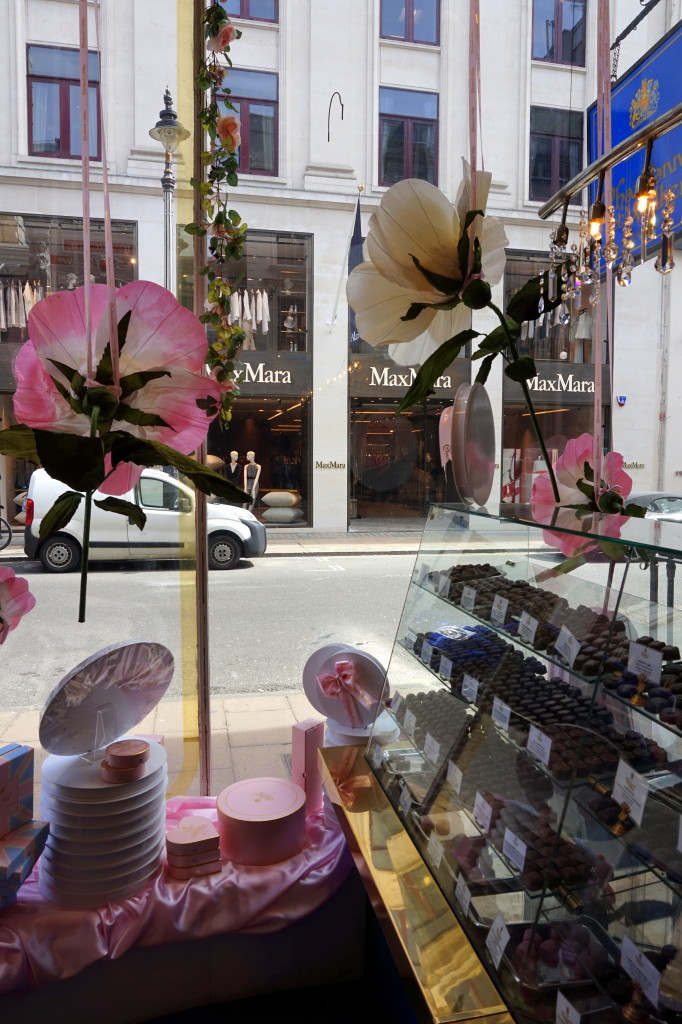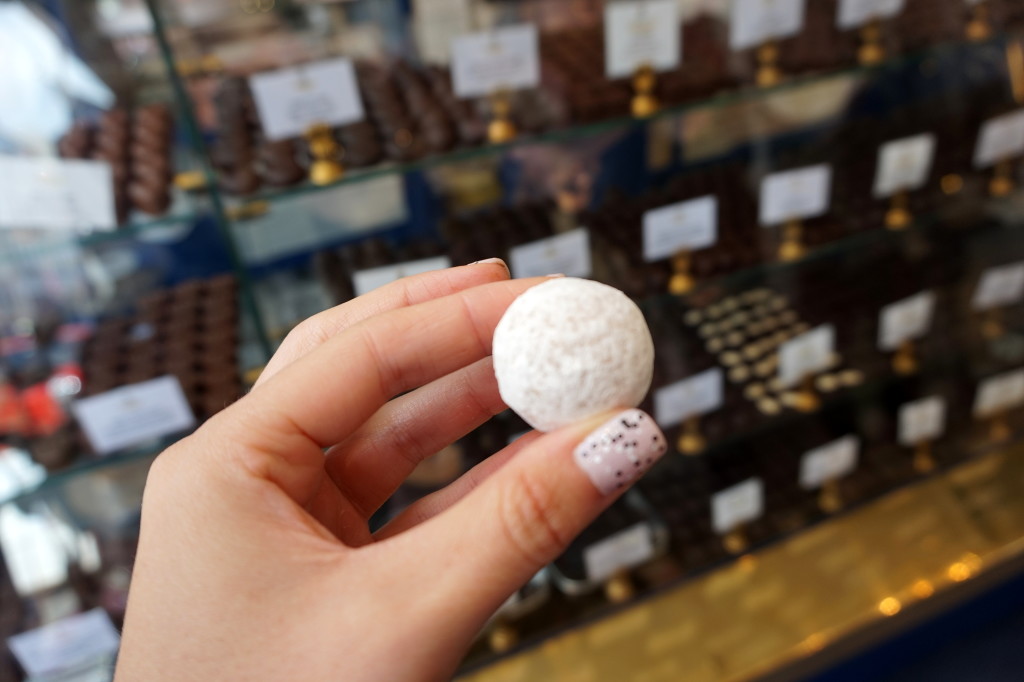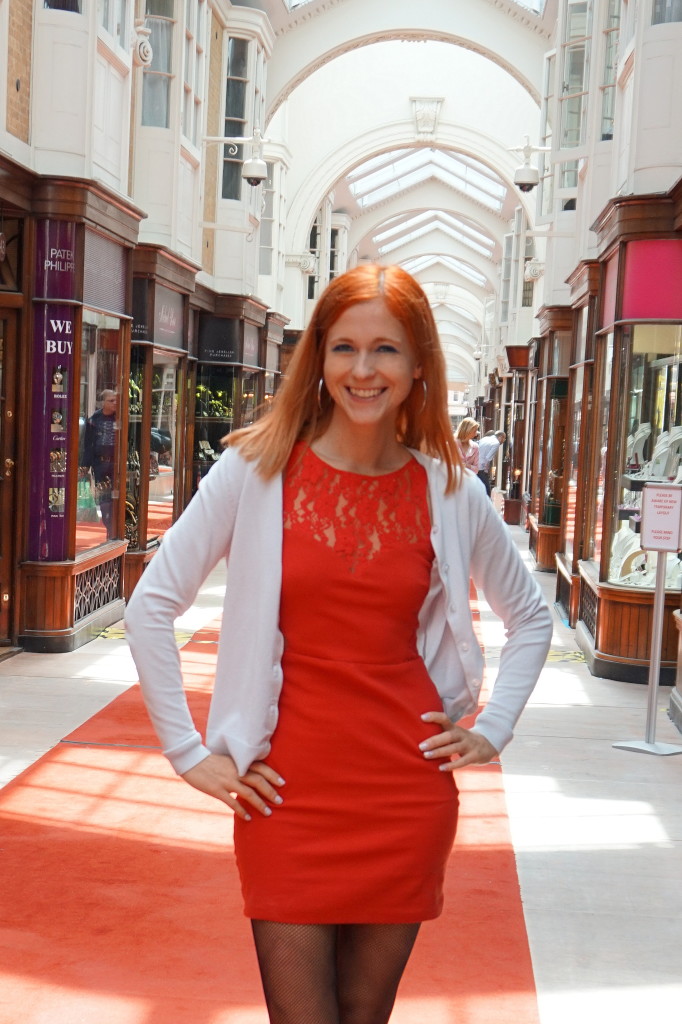 They must have saved the best for last because the final shop we visited ended up being my favorite. On display were various pralines in unique flavors like marmite and beer & crisps. I have to say I wasn't very adventurous as I chose to try the banoffee praline, a relatively mild option compared to the others. It was delicious! I recommend this tour to every chocolate lover in London, whether local, visitor, or expat.