When it comes to finding and booking cheap flights, everyone has an opinion. People tend to say that in order to get the best deal you should be looking for flights from an incognito browser, or book them a certain amount of days before the flight or book on certain days.
Sadly, these are all myths. There is NO evidence that searching incognito leads to cheaper deals. In fact, I have evidence that proves otherwise. If you don't believe me – try it. It's all based on algorithms that you cannot cheat these days.
Unless there's a mistake fare available then you can cheat, but it doesn't guarantee that the booking won't get canceled. More on this further in the post.
How to Find Cheap Flights?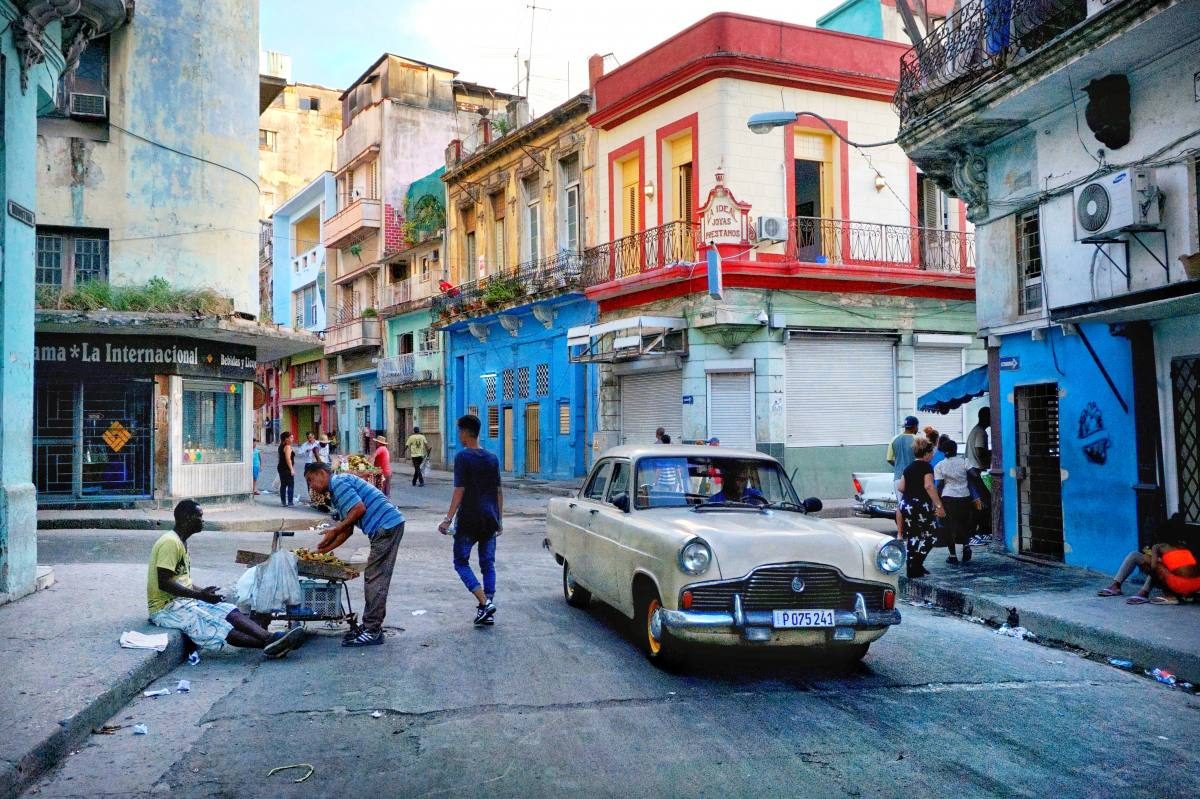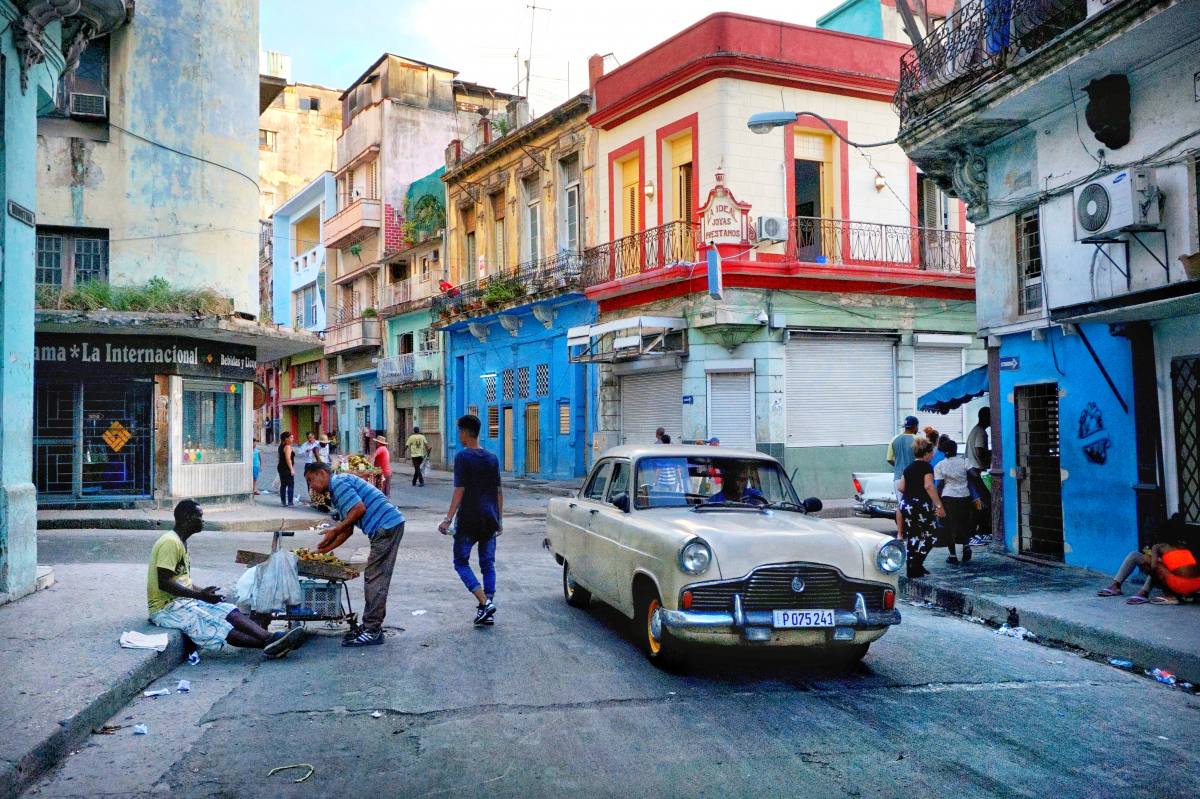 1) Be Flexible
In this case, I recommend the good old Skyscanner. But there are several tricks to find the cheapest flight to anywhere. Here's my guide to finding the cheapest flights.
STEP 1.
Let's say you want to go from Chicago to Cuba. Great, but see whether they're some better deals available from elsewhere.
Instead of searching for a flight from your home airport to your destination, put only countries in the search bar.
If you have some flexibility in terms of dates, set it up to 'Cheapest month' – just like I did in the screenshot below.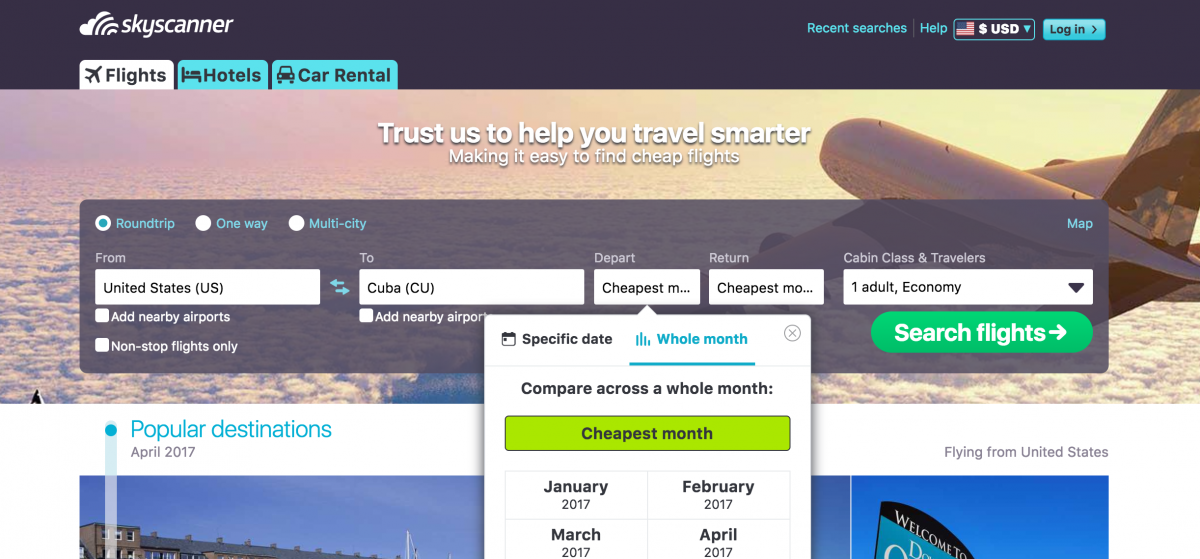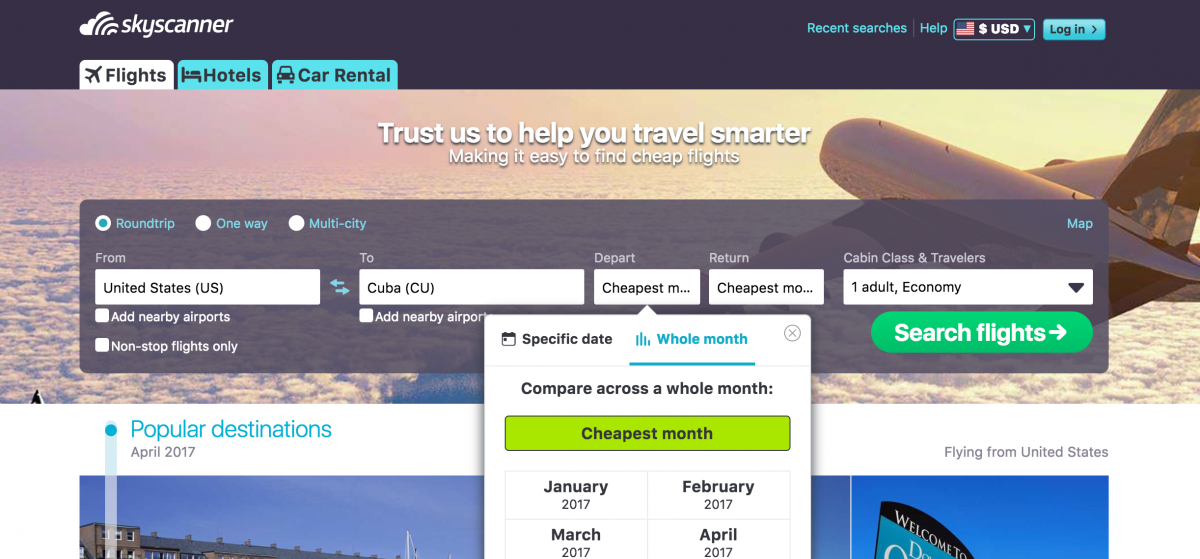 ---
STEP 2.
As it turns out in the screenshot below, the cheapest city to fly from the US is actually Havana. But since it's the most convenient place to fly into and the price difference isn't crucial, I picked it as an example.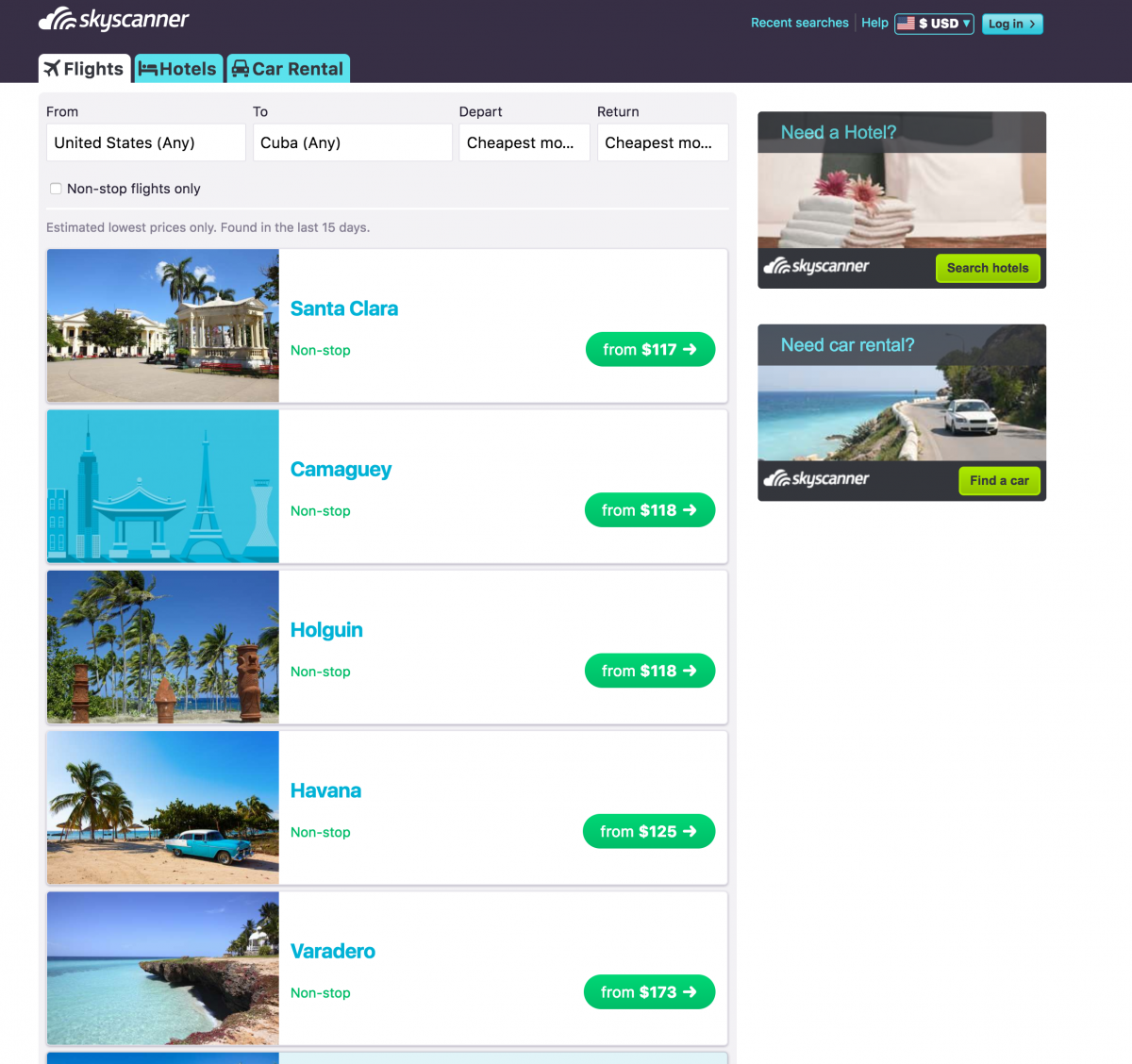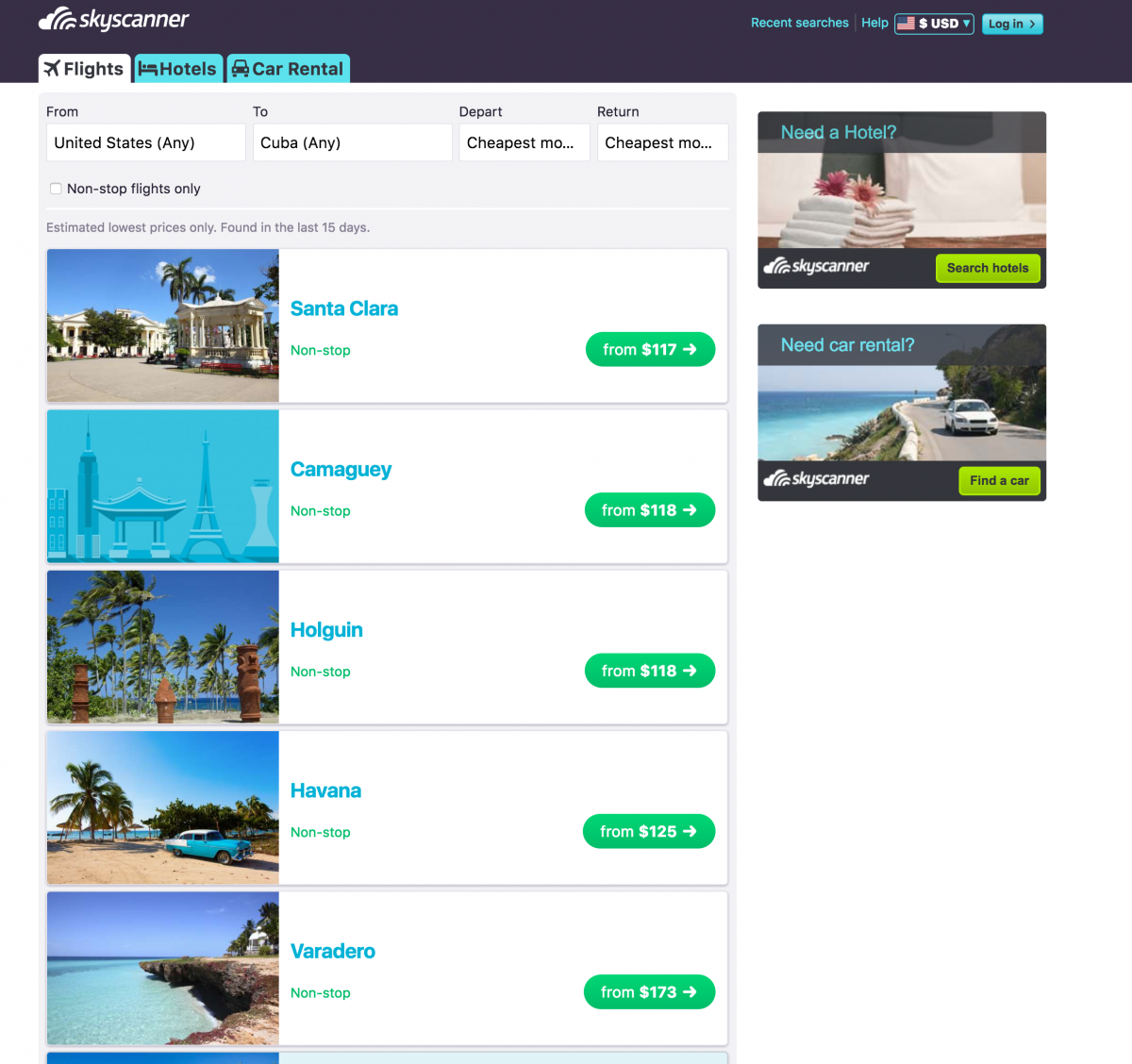 ---
STEP 3.
Once I selected 'Havana' I got a number of option for departure cities within the US. Why?
For instance, if you need a flight from let's say NYC, it's often cheaper to get a flight from Orlando to Havana and buy a separate fly with a budget carrier to Orlando, rather than purchasing a flight from NYC, even with multiple stops. So let's pick Orlando and see what happens…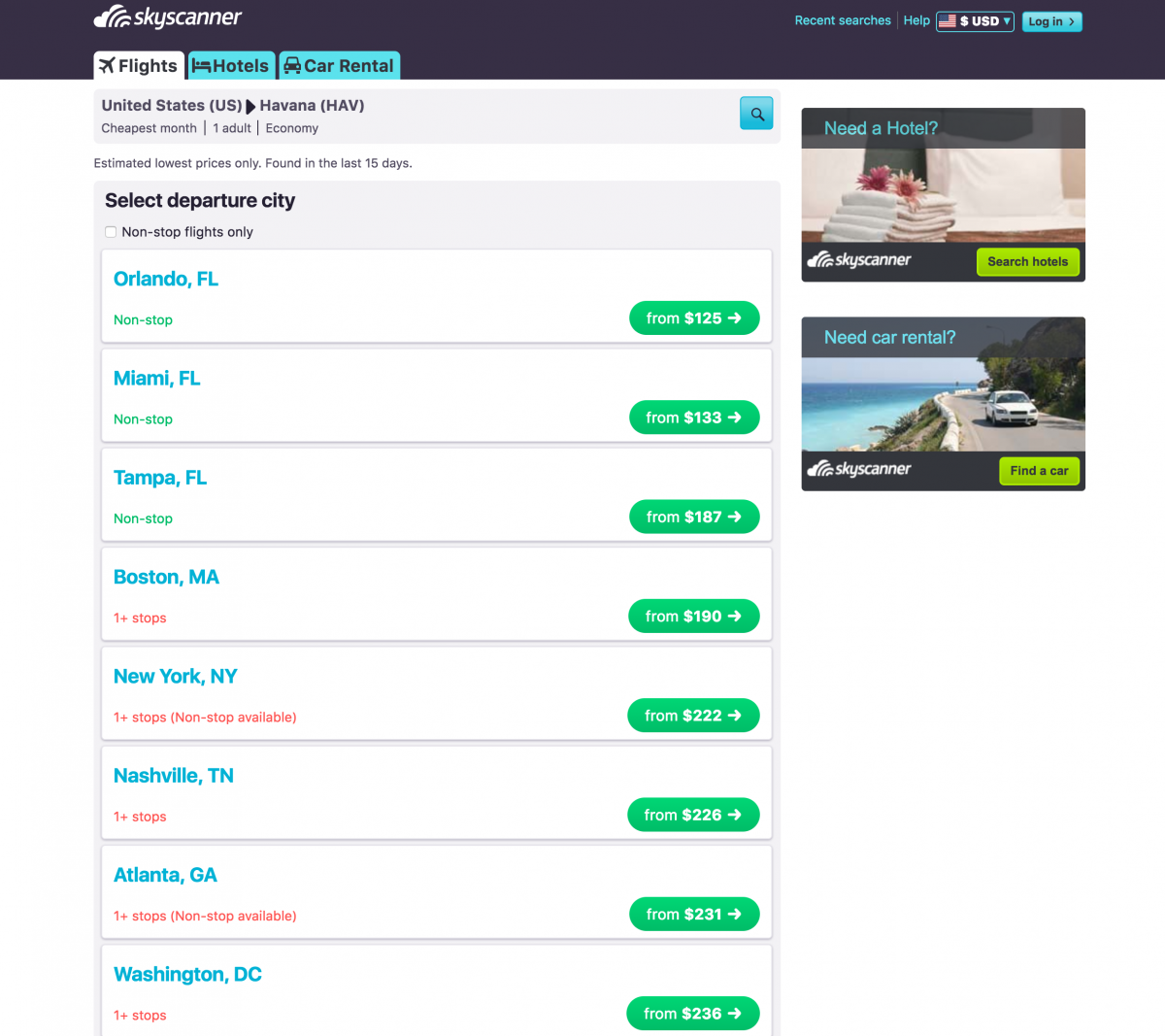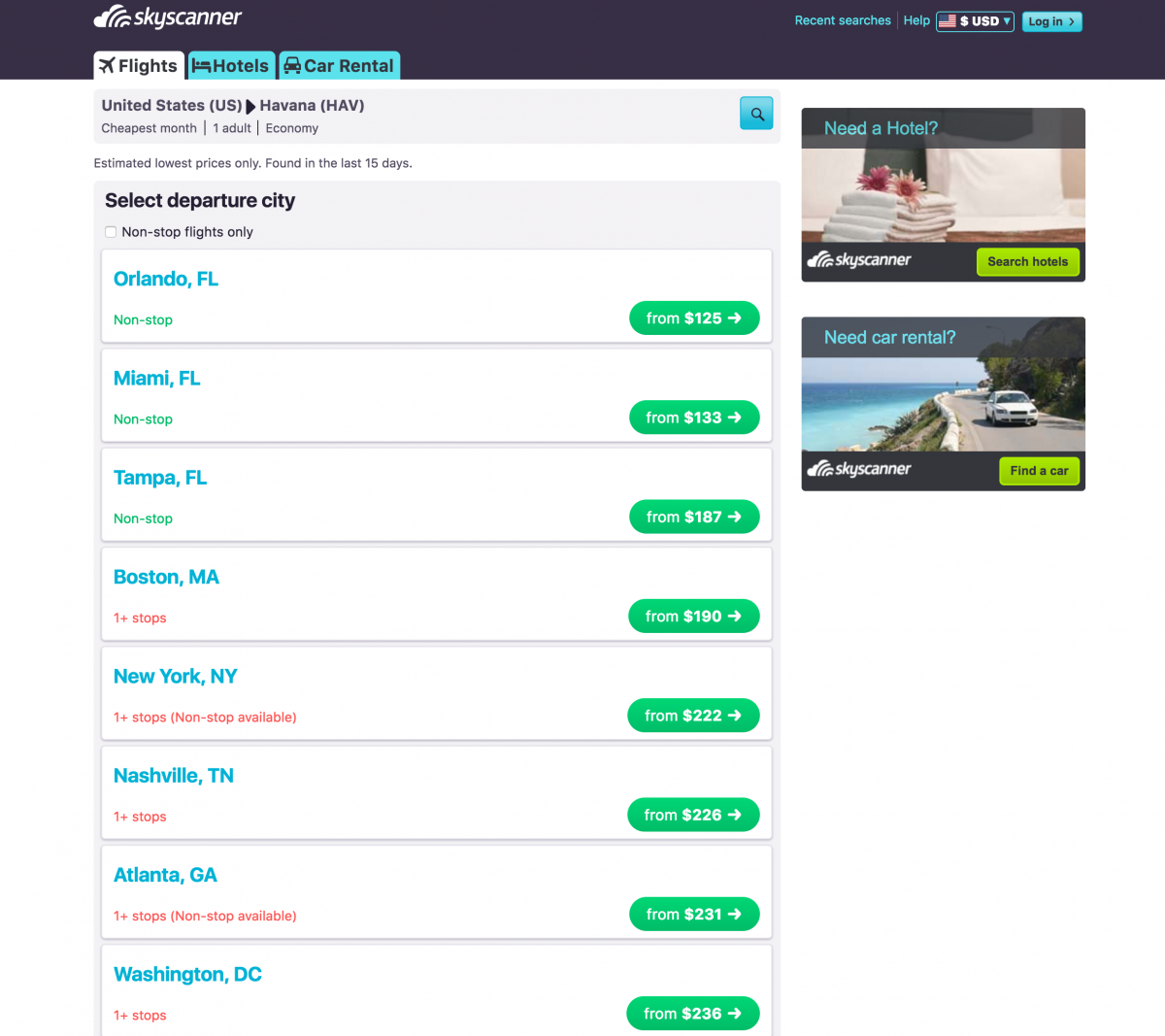 ---
STEP 4.
Once I picked Orlando it turned out that the cheapest month to go to Havana was February. Then you can experiment with dates and see what works for you. Voilà! Now head to Skyscanner to find your flight 🙂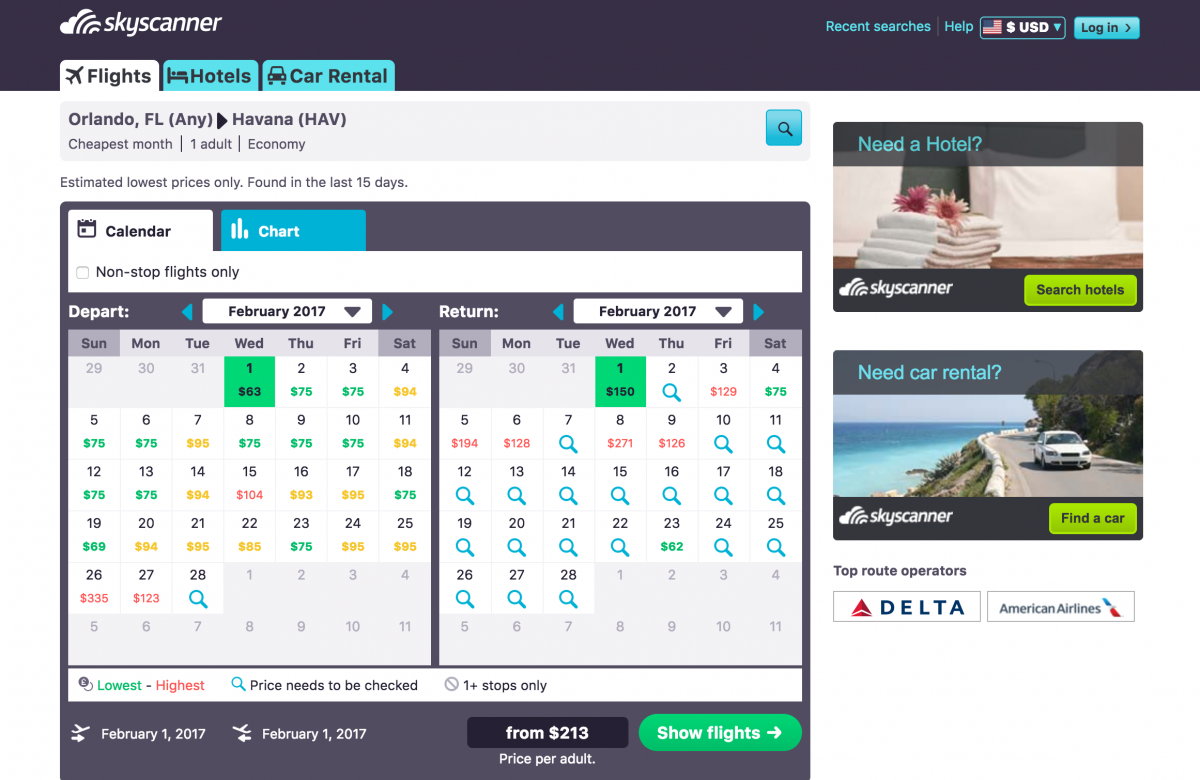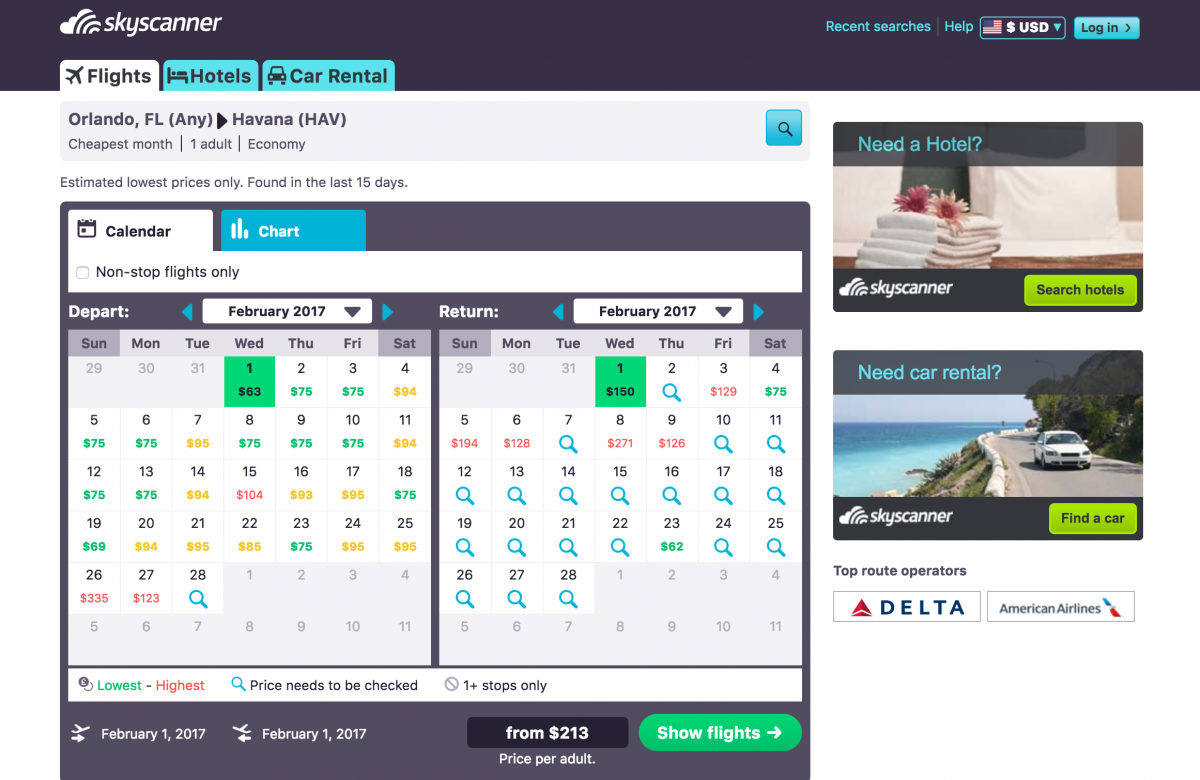 ---
Don't Forget About Travel Insurance
Don't forget to arrange travel insurance before heading anywhere. In certain countries, visitors are often stopped at the border and checked if they have valid insurance.
Even if you're not legally required to have travel insurance you want to have one. Not only because you'd be totally screwed if you got seriously injured abroad, but it can also give you money back if airlines delay your luggage, your flight gets canceled, etc. The most reliable for most nationalities is World Nomads Travel Insurance.
---
Do you have any questions about how to book cheap flights?