Beach clubs in Tulum are the best for experiencing the infamous beach in Tulum. I highly recommend staying at one of the beachfront hotels as while they seem expensive (they are!) you get access to the beach in front of it without paying a fee or cover for the beach club.
Best of the best to help you have the most fun during your visit to this hot spot on the Yucatan Peninsula. You'll find that quite a few are located in beachfront hotels, but they are open to non-residents.
Unless you're staying at a particular hotel and get a guaranteed access to the beach club, go early – I'm talking 9 AM at the latest. After 11 am everything is packed and you won't even find a place to park anywhere and all the sun loungers are taken.
Alterntivaly, you can book a table at some of the "restaurant-type" beach clubs like Vagalume or Tantra Bohemian.
For an overal guide on Tulum, check out my other post.
---
Coco Tulum Beach Club
Known for fish tacos and instagrammable swings, Coco Tulum is an awesome adults-only beach club.
The club is all white which adds to the glam. Try their fish tacos for sure and enjoy the live music, but come very early – the club gets packed later.
There are lots of activities within the beach club and also around it – from water sports such as kite surfing or enjoying a sauna.
Ahau Tulum
This beach club has been designed with the eco-conscious traveler in mind everything from the Cabanas to the beach huts on the oceanfront with tables set up on the sand or inside the air-conditioned dining room.
It's one of the poshest beach clubs in Tulum I'd say, and often visited by celebrities. You probably heard of Raw Love spot – that's at Ahau.
The place is pet friendly, so feel free to bring your dog. Or a cat 😉
You also probably saw the famous entrance to it on Instagram…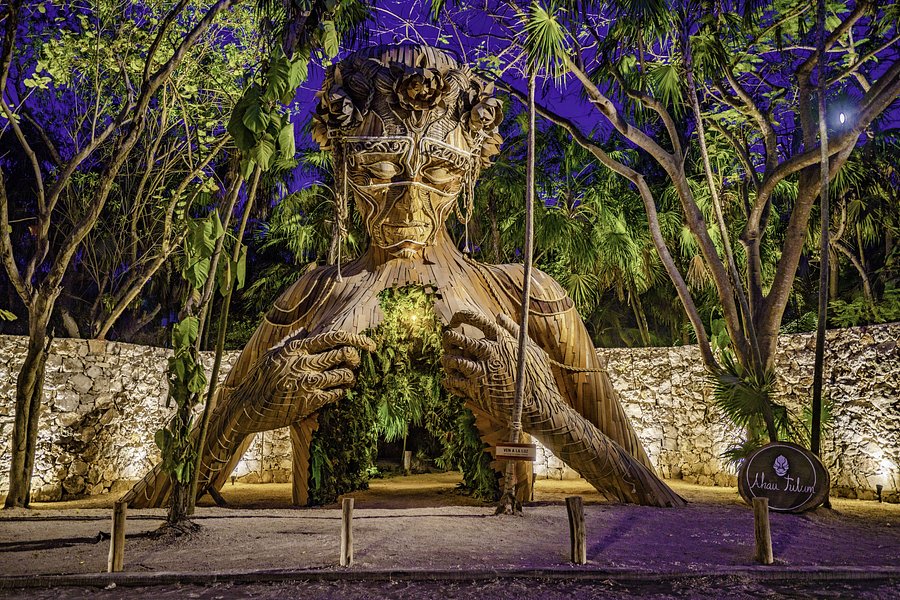 Nomade Tulum
It's one of the original beach front hotels and beach clubs with picturesque settings. It has a sophisticated, yet laid-back vibe which I enjoyed a lot. They offer numerous sunbeds, various palapas, chairs and swings.
There is a $100 per person consumable, which is on the mid-end for Tulum.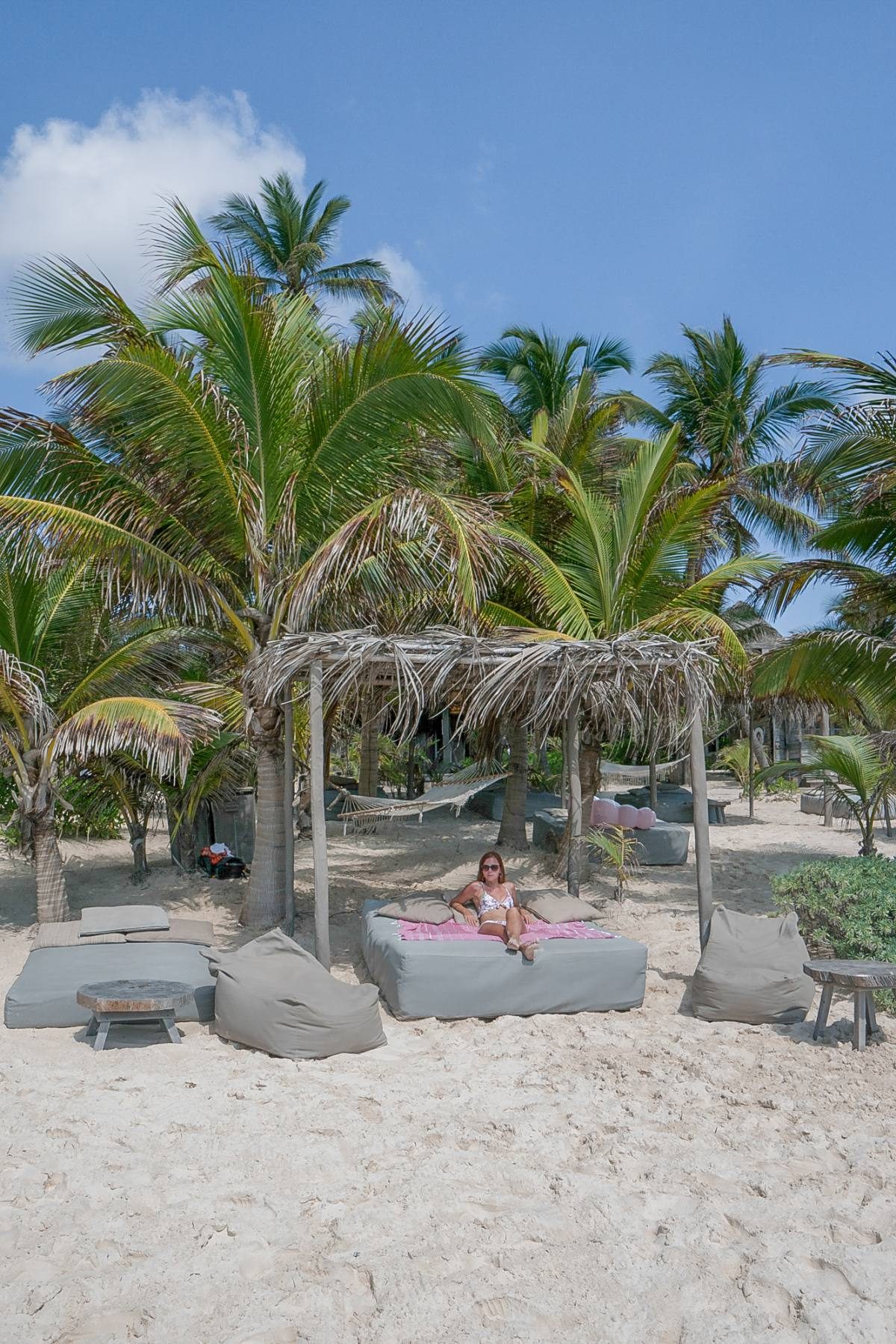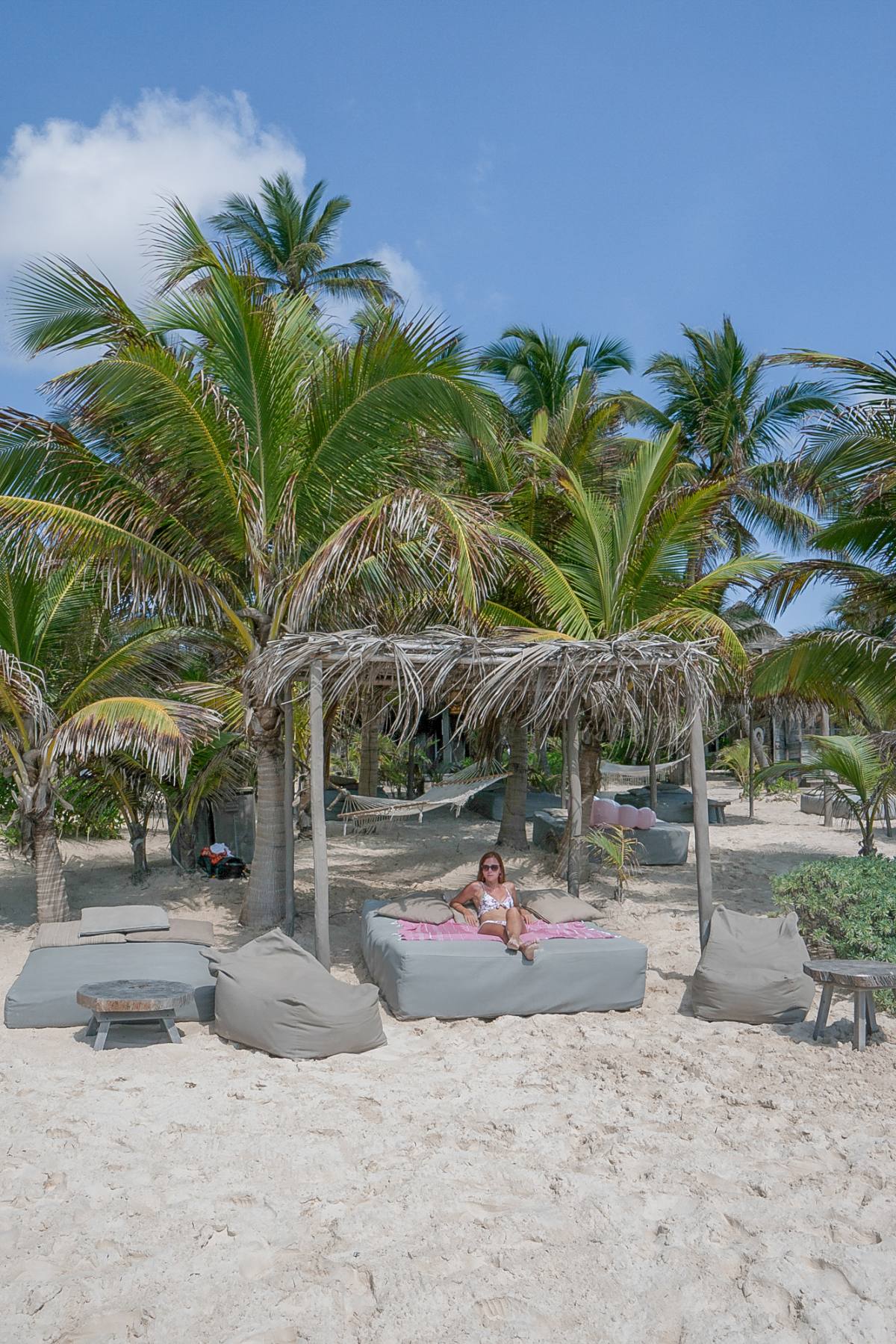 The Papaya Playa Project Beach Club
Papaya Playa Project is one of the most popular beach clubs in Tulum thanks to their jungle cabins with rooftop pools. It's one of the busiest beach clubs over the weekends with DJs and live music.
The club has $50 minimum spend on weekdays and $100 on weekends.
Kanan Tulum
This luxury resort is absolutely gorgeous with photo-ops everywhere you turn! Visiting it is like enjoying a tropical and paradisiacal escape.
They offer various sitting options, including swings and nests. You can relax in front of the sea in one of its palapitas, have a good cocktail, and taste the fusion of Mediterranean and Mexican flavors in its restaurant.
They have $40 minimum spend or you can just have drinks at their bar and still be able to check out the property.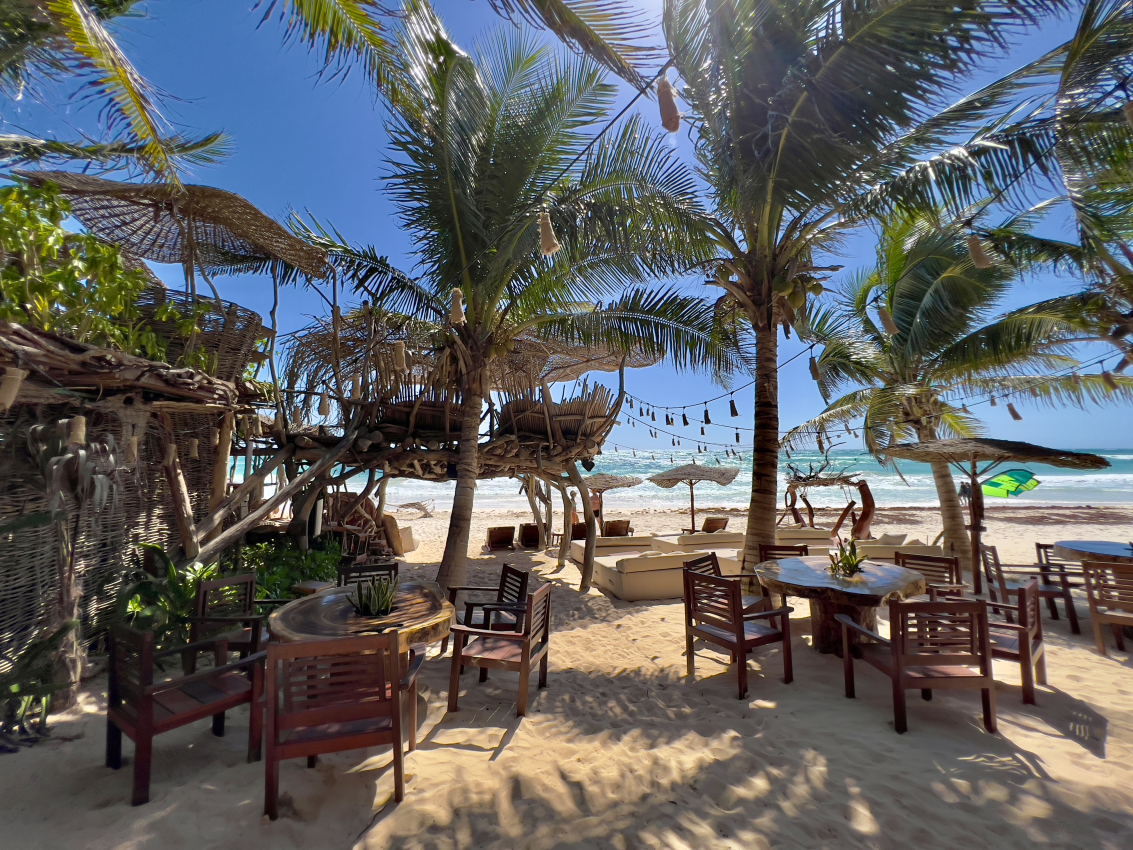 Tantra Bohemian Beach Club
This club is owned by Rosa Negra group, same group that owns various restaurants in Cancun and Tulum with amazing food and atmosphere.
It's an amazing club with live music and fun atmosphere. You can rent a tipi, cabana, panoramic table or just a sun lounger. They take reservations.
Taboo Tulum Beach Club
Considered one of the best restaurants and beach clubs in Tulum, at Taboo Tulum you will find exotic Mediterranean dishes, artisanal mixology, and a spectacular atmosphere.
Its design is a fusion between the ancestral culture of Mexico and the characteristic bohemian style with handmade textiles, hanging swings, a large swimming pool in the center surrounged by beautiful terraces overlooking the sea.
Reservations are welcome. The cost of a bed is $2500 pesos, but you get $1500 of that to spend on food and drinks.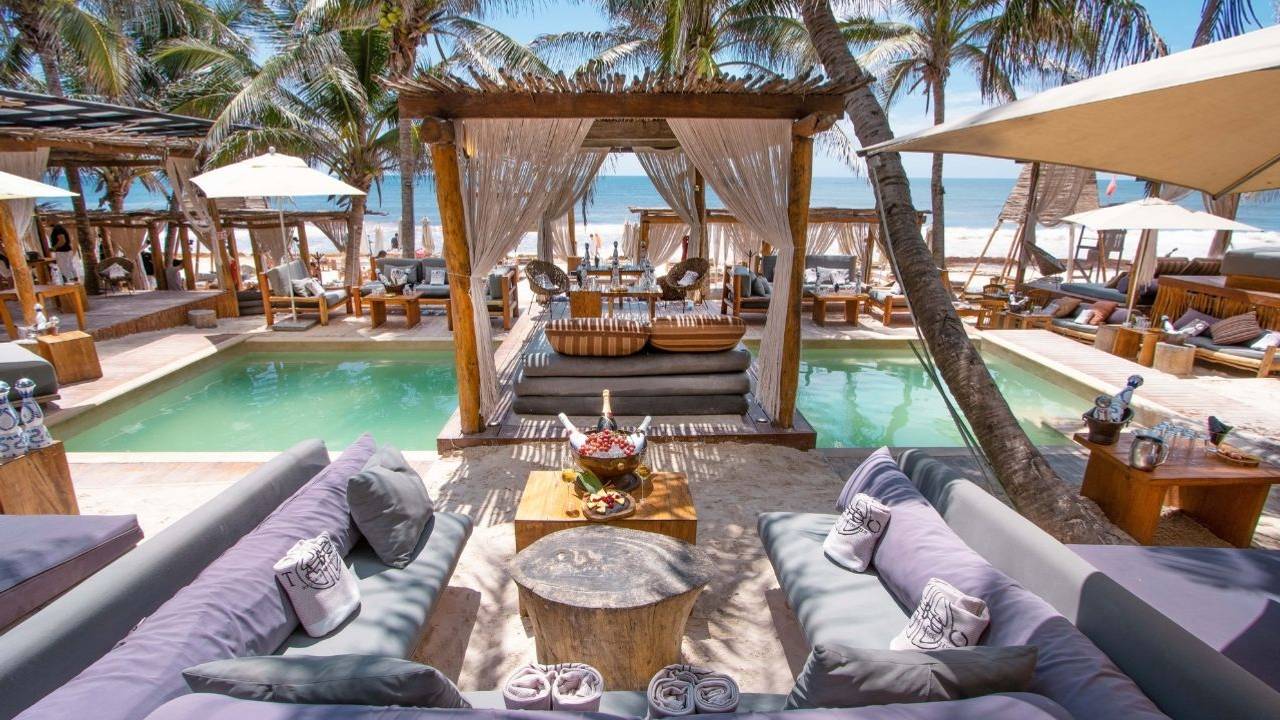 Vagalume Tulum Beach Club
Vagalume seeks to awaken each of your senses with its original architecture and recently Insta popular pathway with a hand, among others instagrammable corners.
It offers an itinerant repertoire of DJs and live music, Mayan rituals, artistic samples, international gastronomy and select mixology.